RealEats ready to cook and eat meal delivery subscription has a new coupon for their super easy to heat meals. Just pop your sous-vide meal pouches into boiling water, or plate them and microwave!
Get 25% off + FREE shipping on your first order! Use the coupon code GETREAL25.
Get 25 off + FREE shipping at RealEats!
RealEats currently delivers to Connecticut, Delaware, District of Columbia, Illinois, Indiana, Kentucky, Maine, Maryland, Massachusetts, Michigan, New Hampshire, New Jersey, New York, North Carolina, Ohio, Pennsylvania, Rhode Island, Vermont, Virginia, and West Virginia. RealEats also delivers to most of South Carolina, Tennessee, and Wisconsin, and to parts of Alabama, Georgia, Iowa, Minnesota, and Missouri.
Meal subscriptions start at $59.96 per week for 4 meals. You can skip, pause or cancel your subscription any time.
See our RealEats reviews to find out more about this subscription!
About RealEats: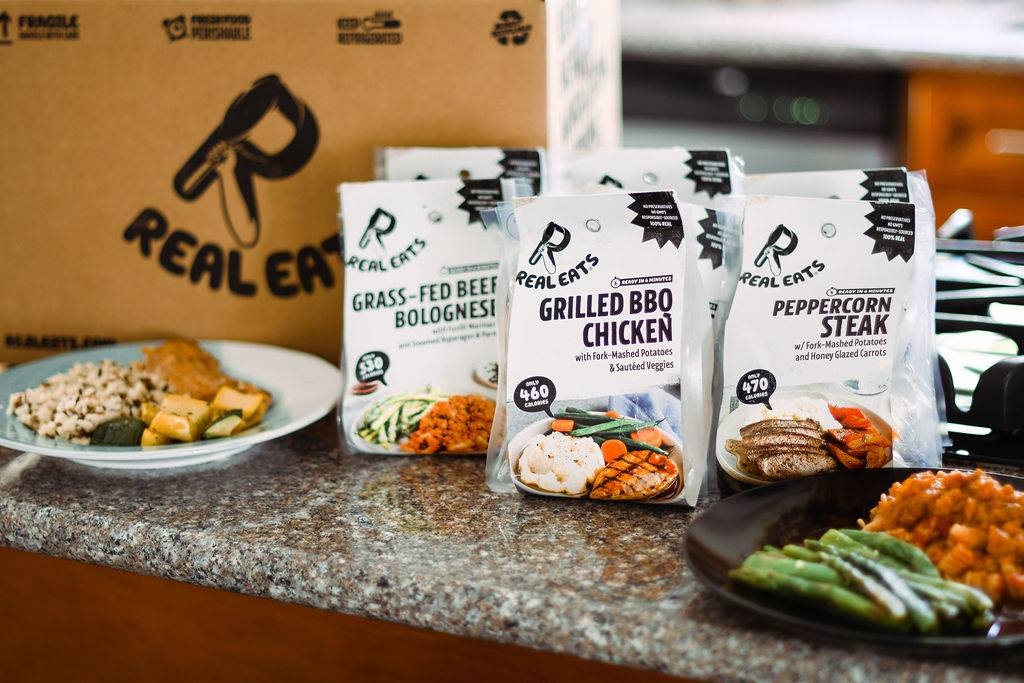 RealEats is a weekly meal subscription that provides you with healthy, fresh meals you can prepare in 6 minutes (or less). Each week, we deliver an insulated box to your door that contains meals sealed inside BPA-free, plasticizer and phthalate-free plastic pouches – made from the same quality food-safe pouches used by high-end gourmet restaurants for "sous-vide" style cooking. Simply bring a large pot of water to a gentle simmer, place pouches in the water and heat based on the time indicated on each menu item (generally 6 minutes for proteins and 3 minutes for sides, cold items are ready to eat right out of the bag). You can also microwave your meals by removing them from the pouches first.
Are you getting RealEats?