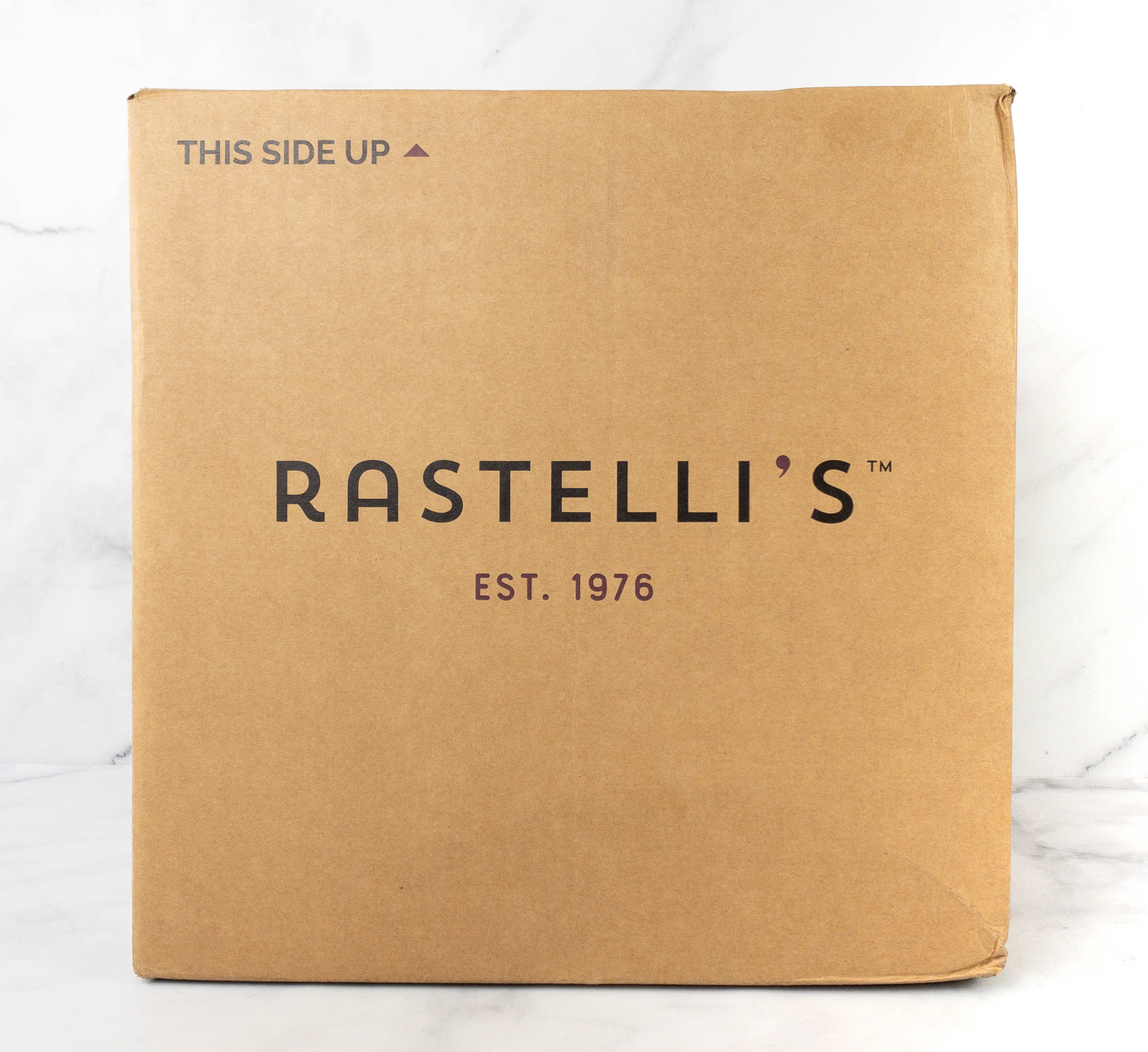 Rastelli's is a meat and frozen food delivery service. You can build your own box and choose from menu staples like beef, seafood, poultry, and pork, as well as roasts & sides, oven-ready food, and organic products. They also offer curated boxes depending on your needs. All products are shipped raw and frozen, plus they're antibiotic, steroid, and hormone-free! Price depends on the items you choose for your box. The a la carte items range from $19 – $139, while the curated boxes range from $69 to $319. Shipping is free for orders $200 and up, $10 for orders between $100-$199, $25 for orders $100 and below. You can check out our review of Rastelli's meat delivery box too!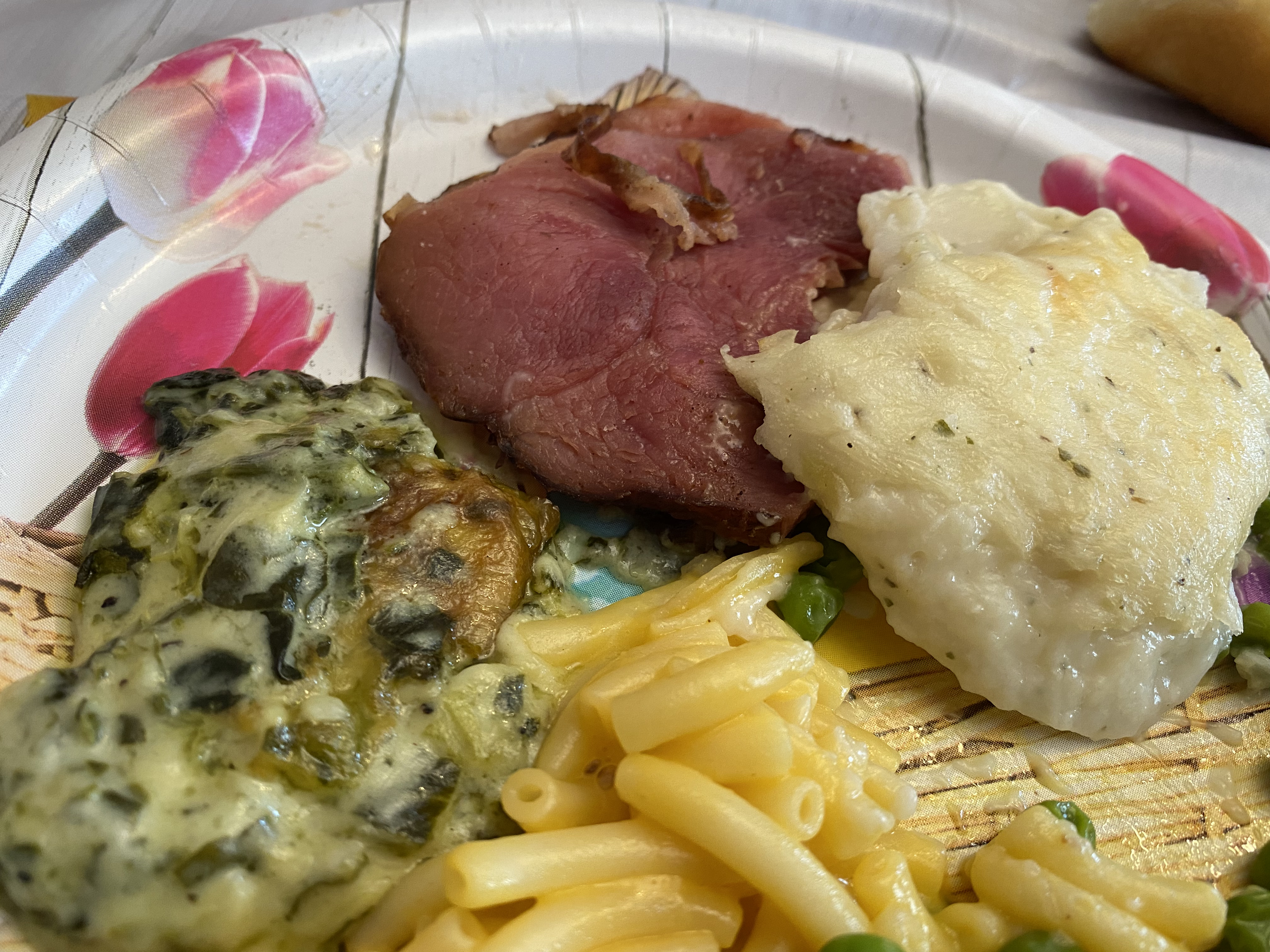 This is the review of Rastelli's Oven-Ready goodies – Spiral Ham ($55), Creamed Spinach ($19), and Scalloped Potatoes ($19). I created a super easy holiday meal with basically no work or cleanup! It's an amazing win to make special occasions super easy! They offer everything from Beef Wellington to Creme Fraiche Mashed Potatoes!
DEAL: Take $15 off your first purchase at Rastellis.com. Use this link and use the coupon code RASTELLIS15 at checkout.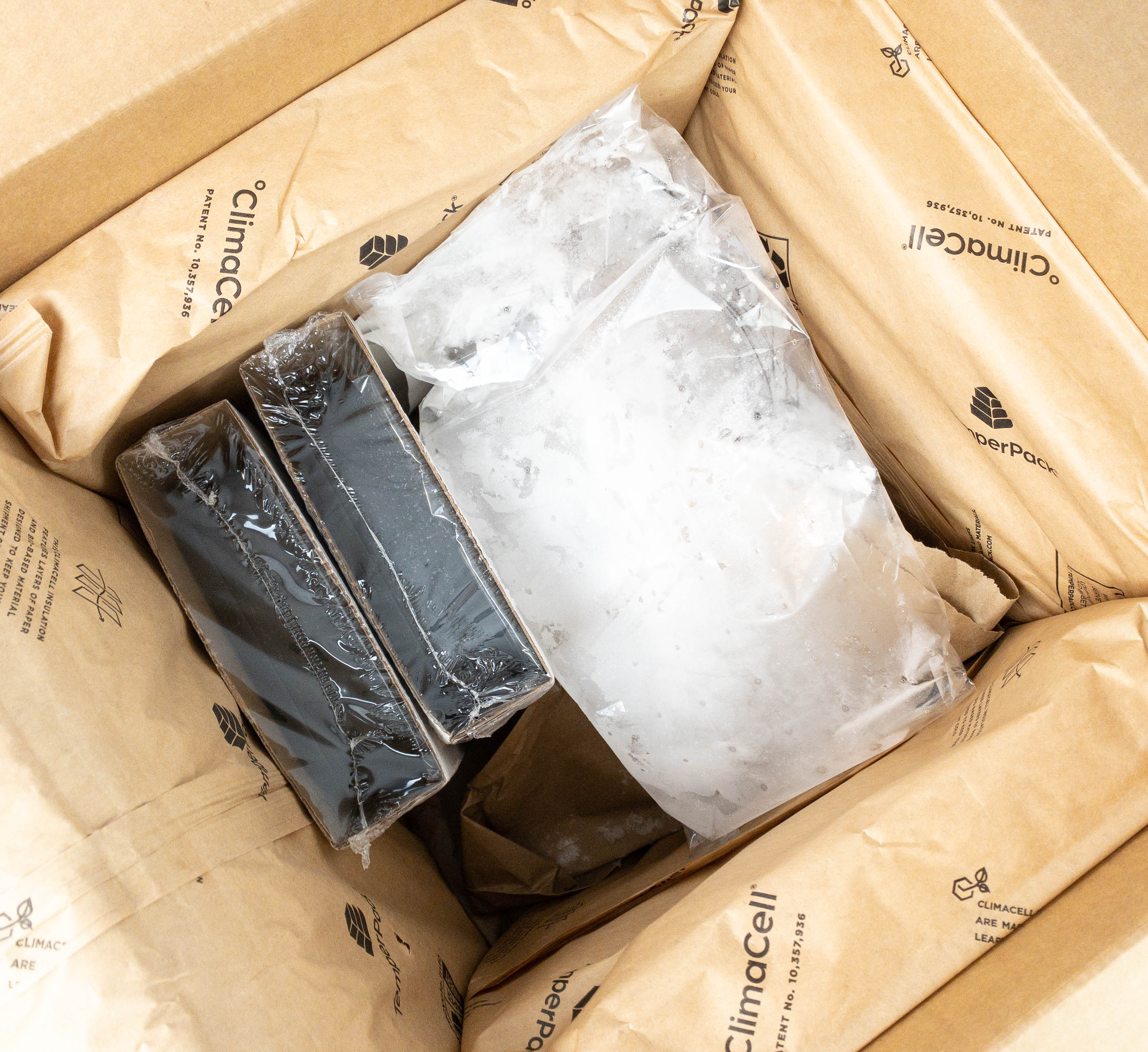 The box was well-insulated to keep all the food items fresh.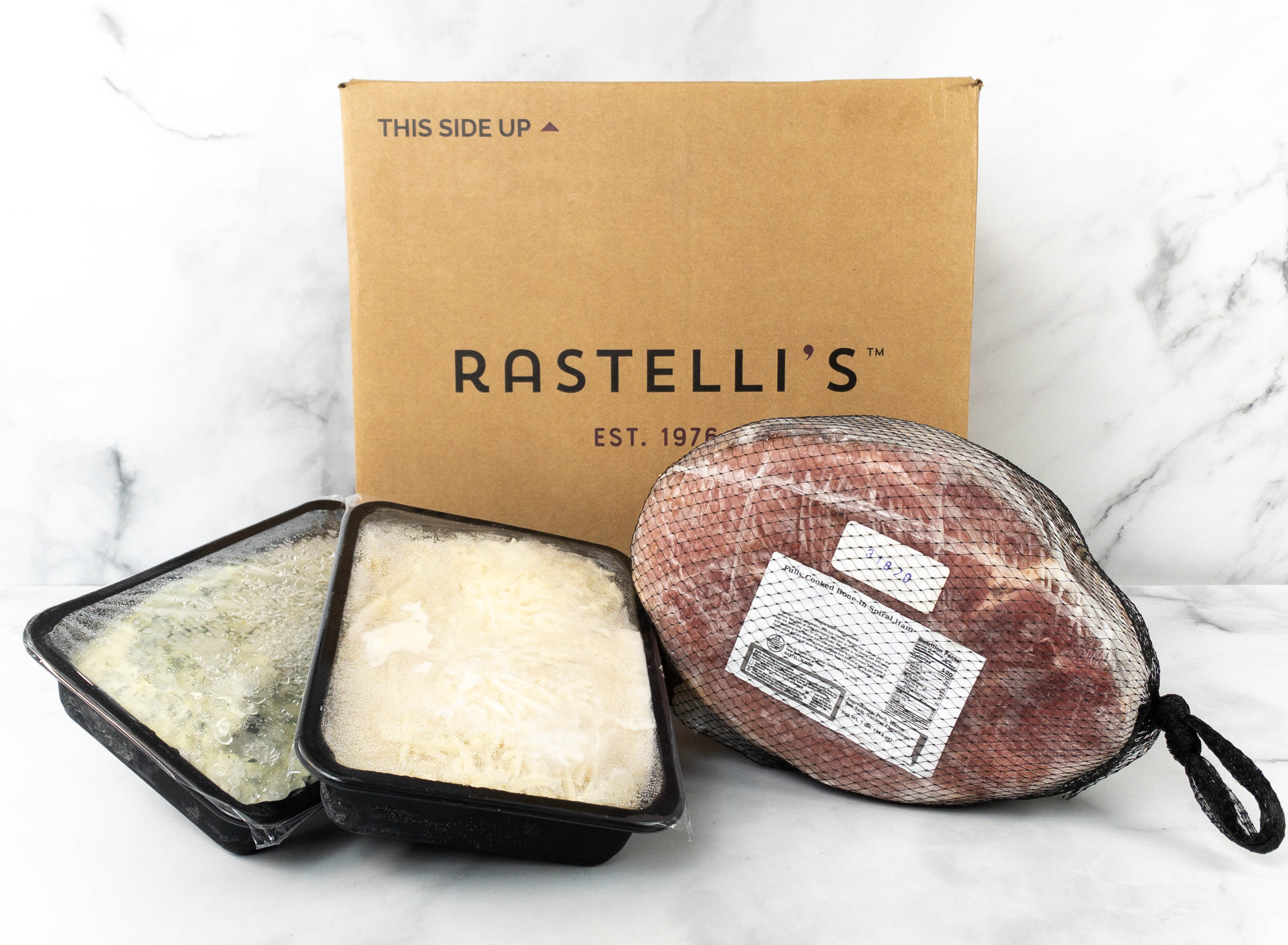 Everything in my box!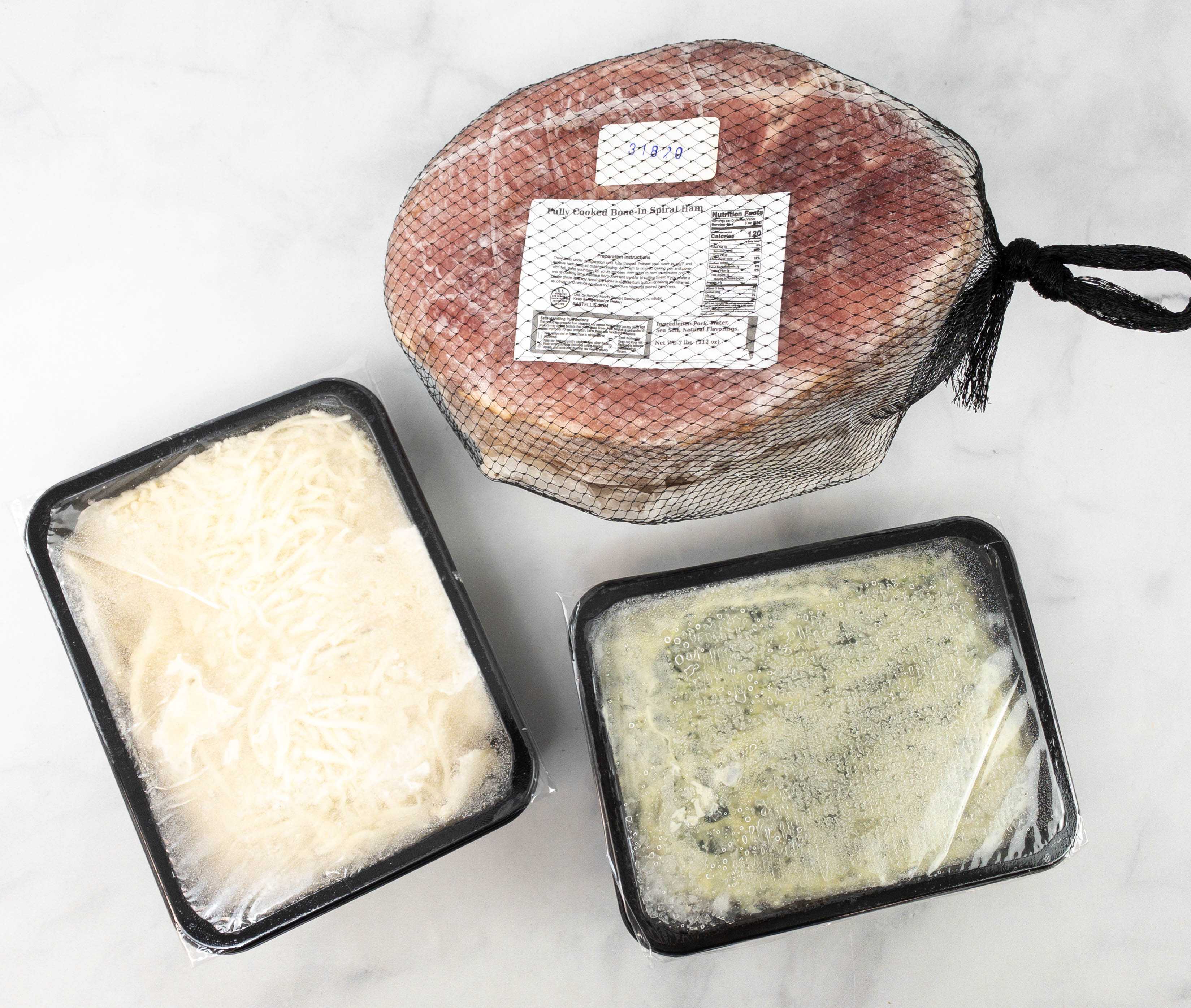 There are 3 items in this box: Spiral Ham, Creamy Spinach, and Scalloped Potatoes. They are easy to prepare, making them great choices for a yummy Mother's Day lunch or dinner!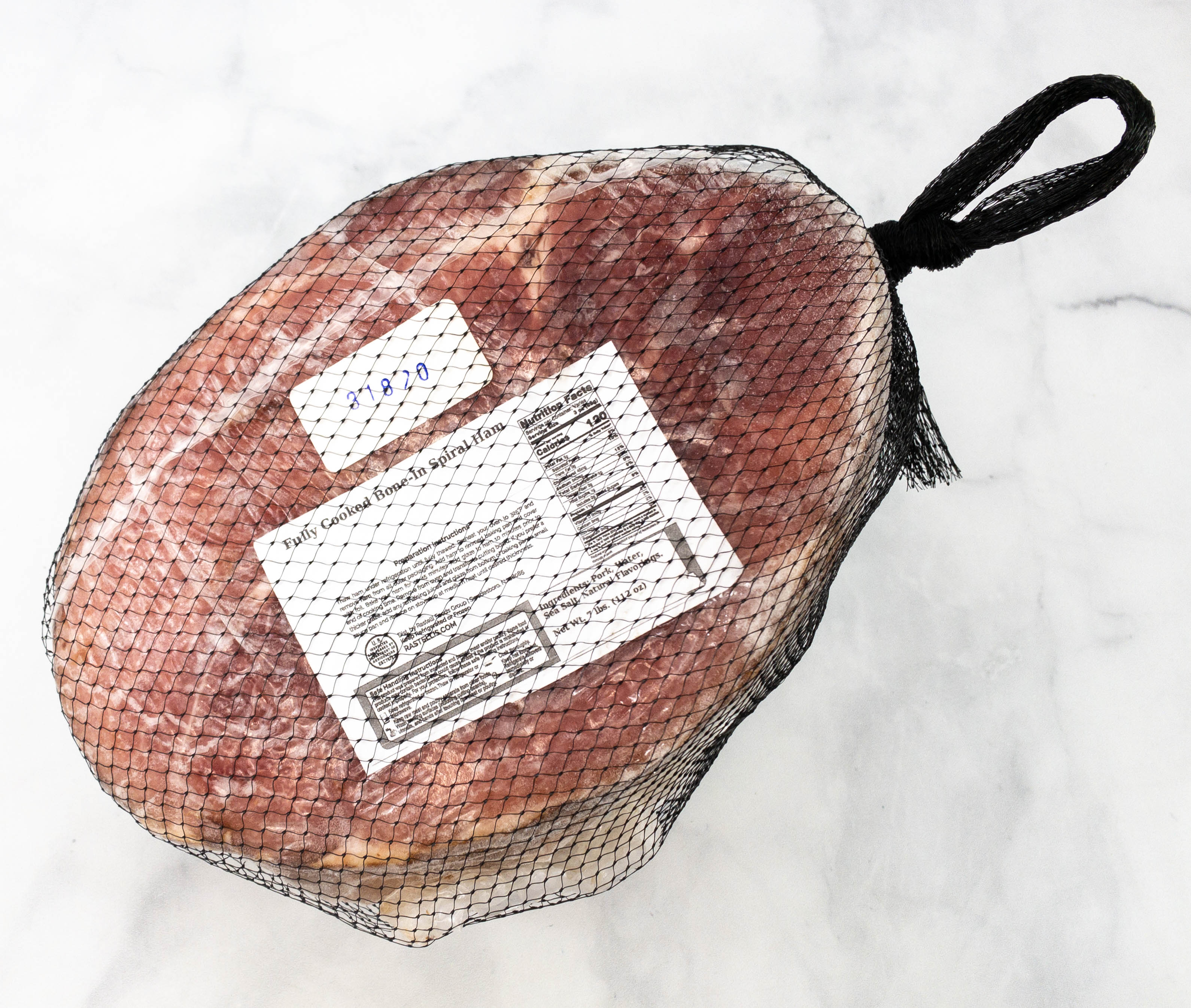 Spiral Ham ($55) This chunk of ham came in a net packaging. It's a fully cooked bone-in spiral ham, which is made only with a few ingredients.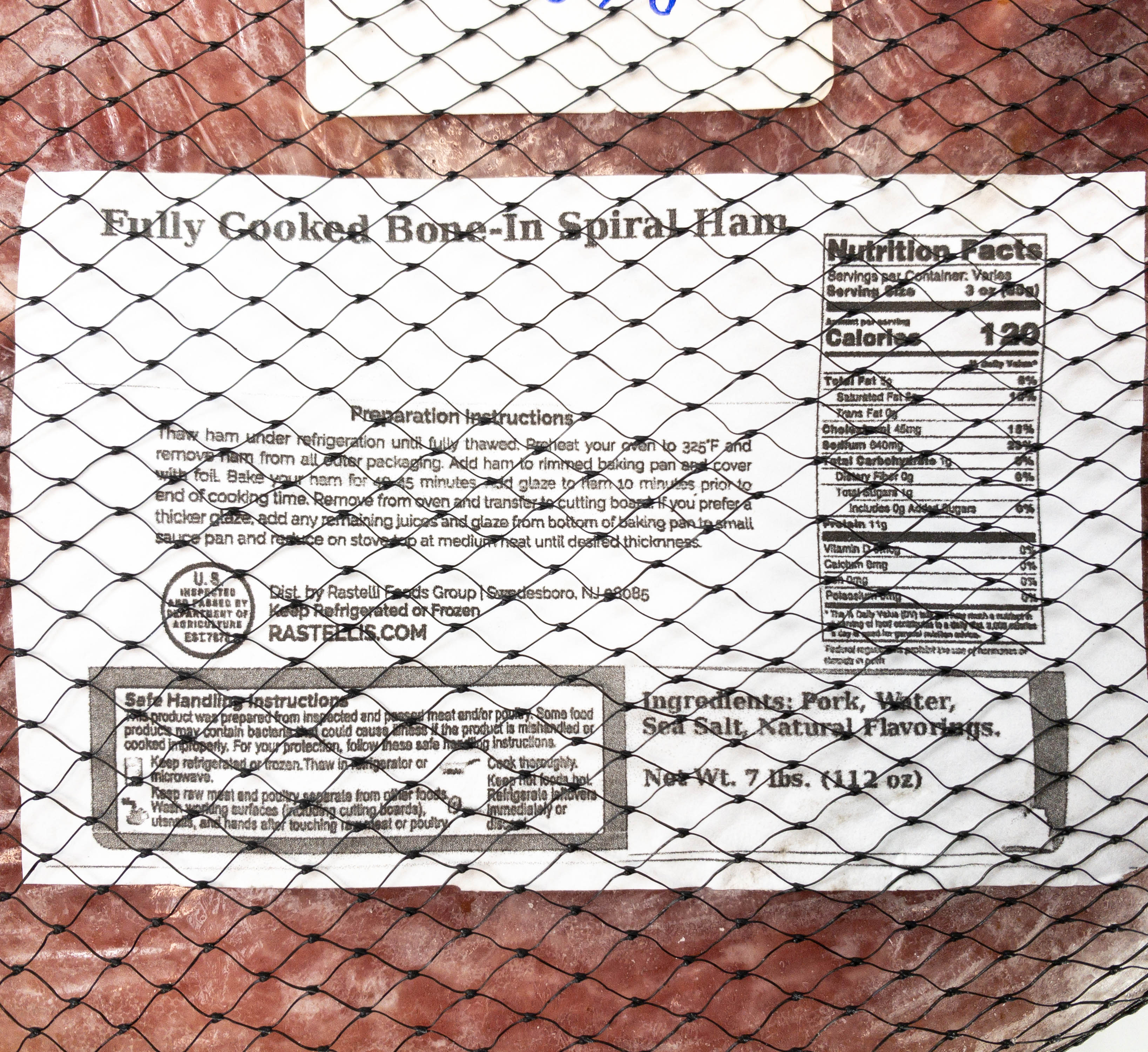 Aside from pork, it only contains water, sea salt, and natural flavorings. There was no information sheet in the box, but the ham came with a sticker label that lists the preparation instructions as well as the nutritional facts.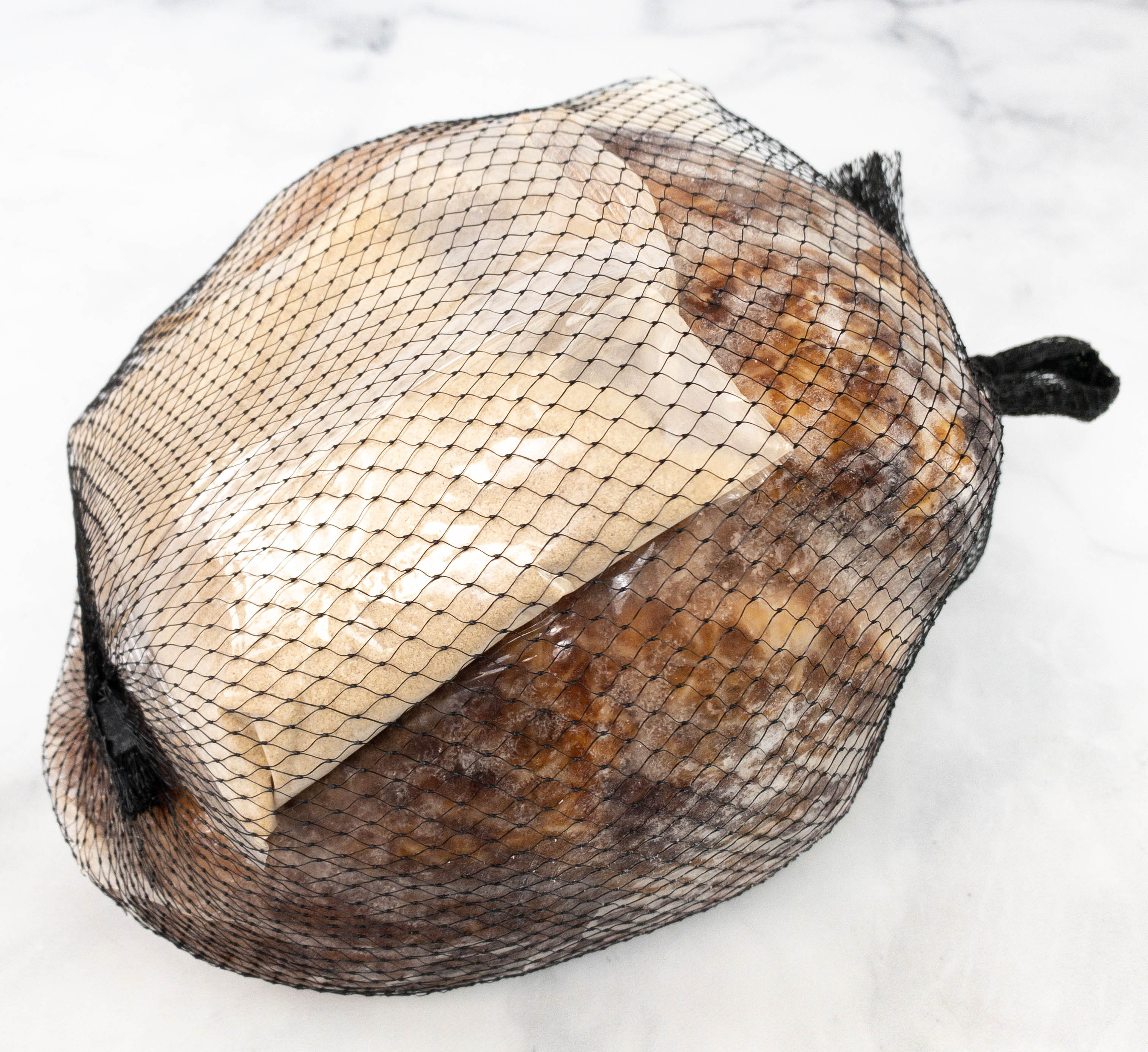 It came with its own glaze as well.
To prepare for serving, you must first thaw the whole ham evenly.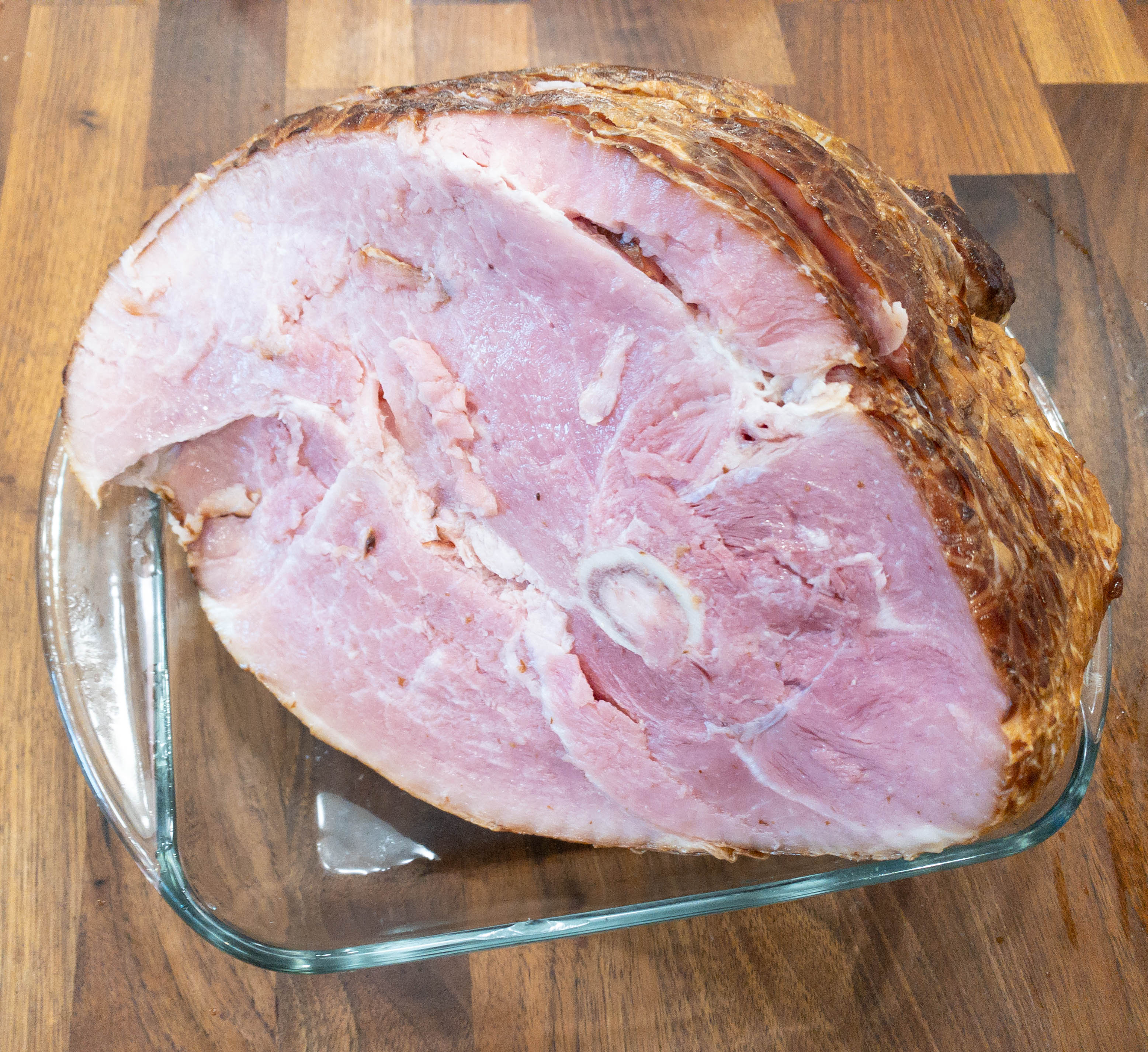 Once that's done, place it on your baking dish and pop it in the oven for about 40-45 minutes.
After that, you can now place the glaze!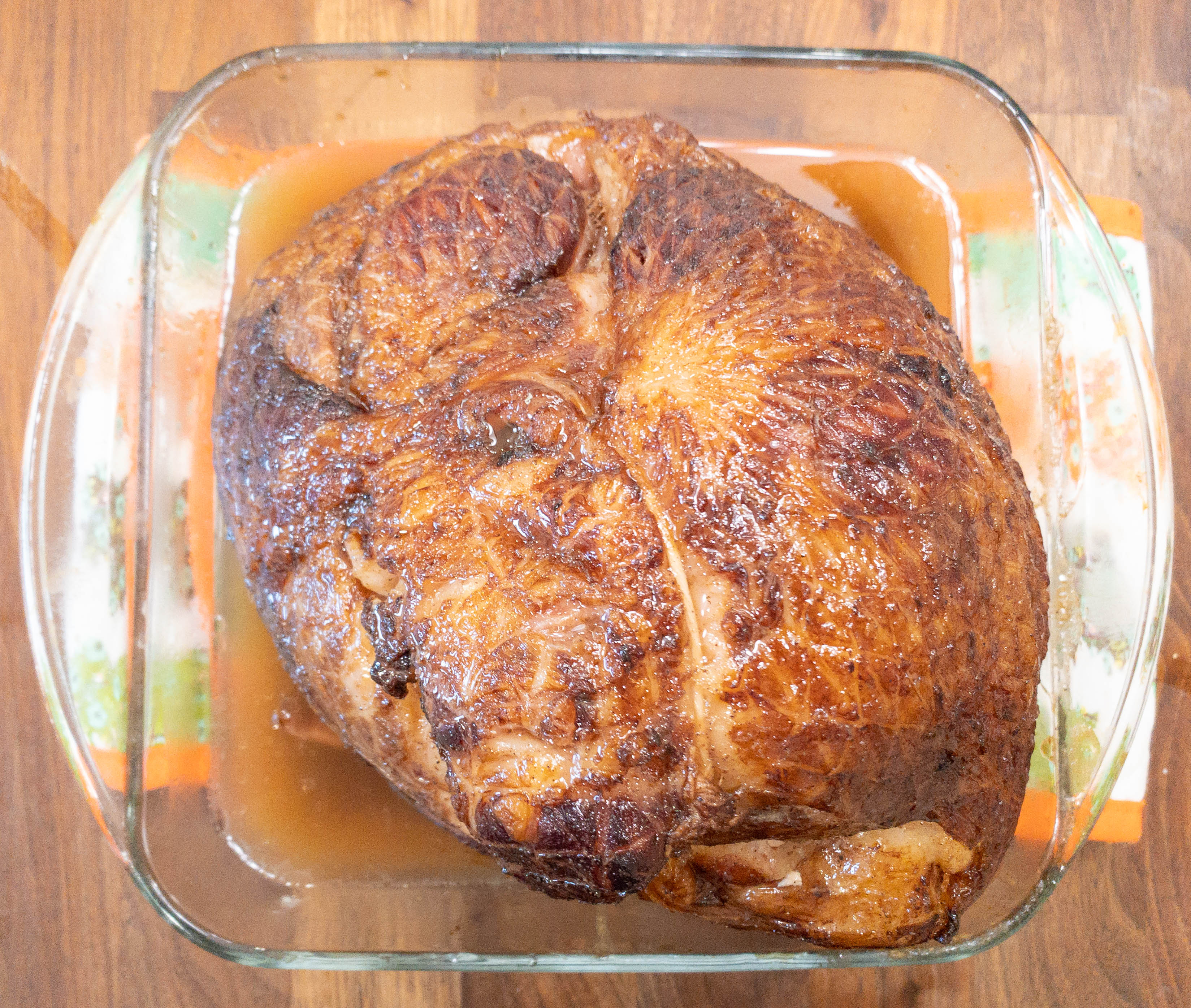 Pour everything on top and pop it back in the oven for another 10 minutes.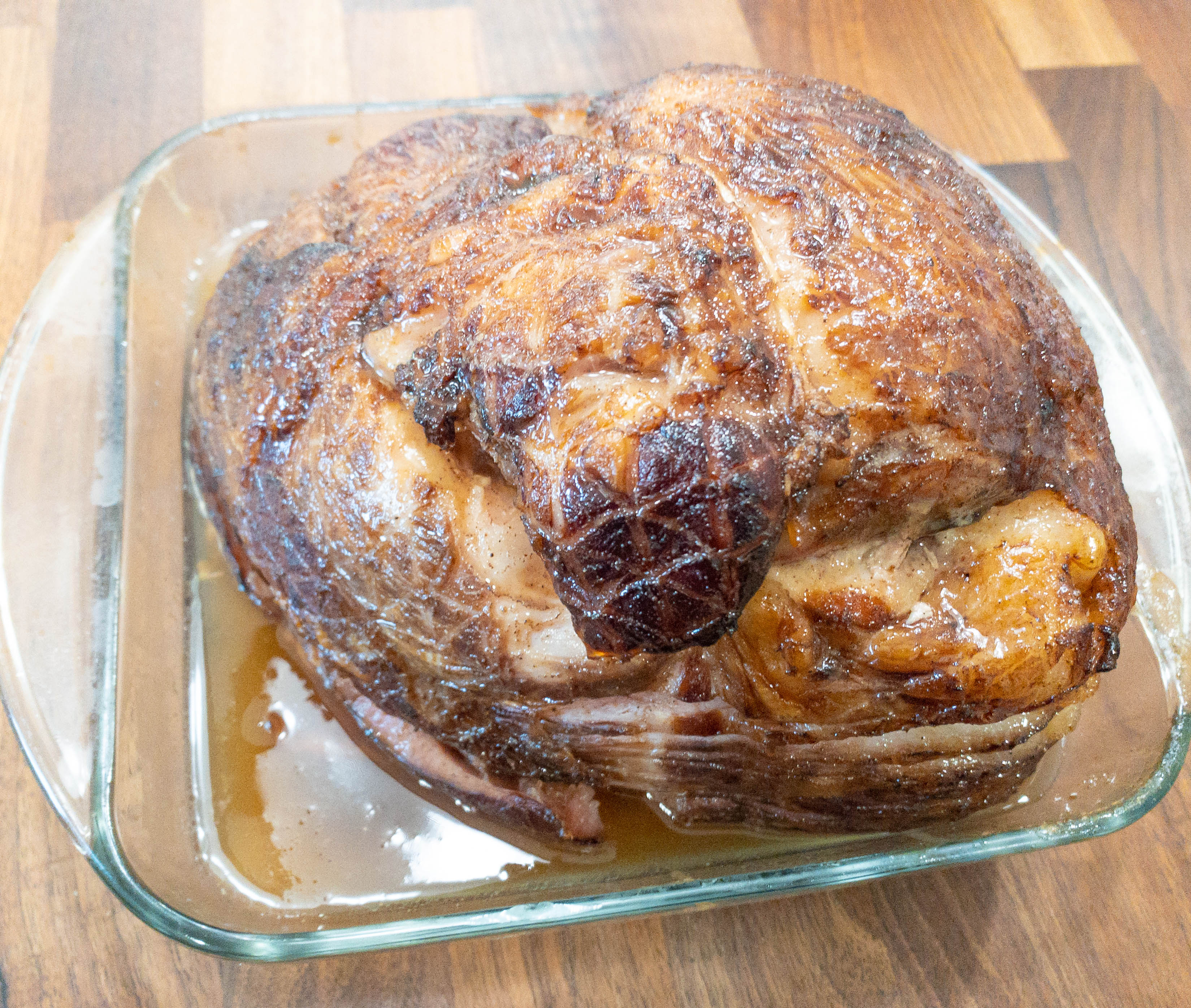 It smells absolutely wonderful!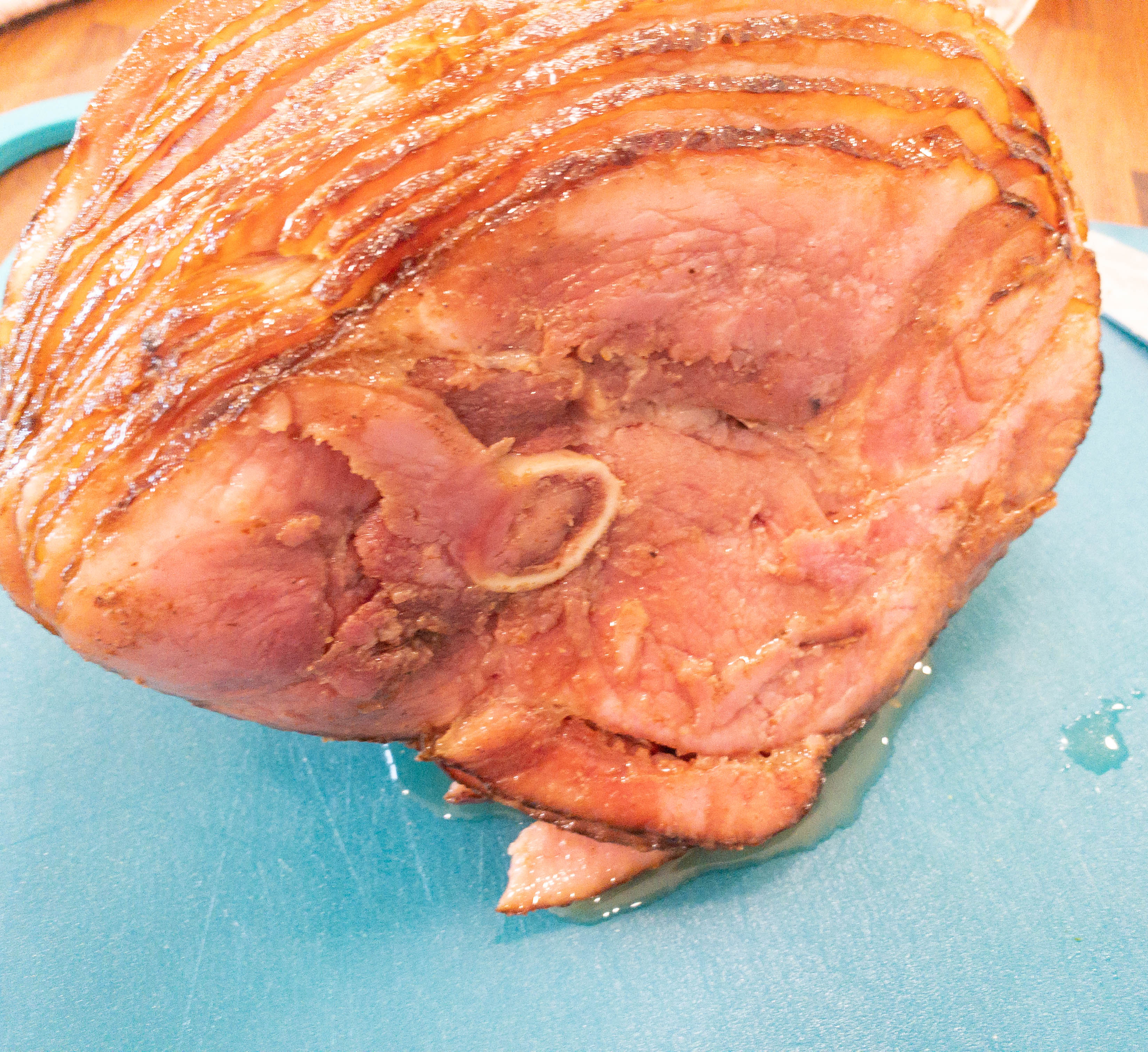 I tried slicing it and the meat was so tender!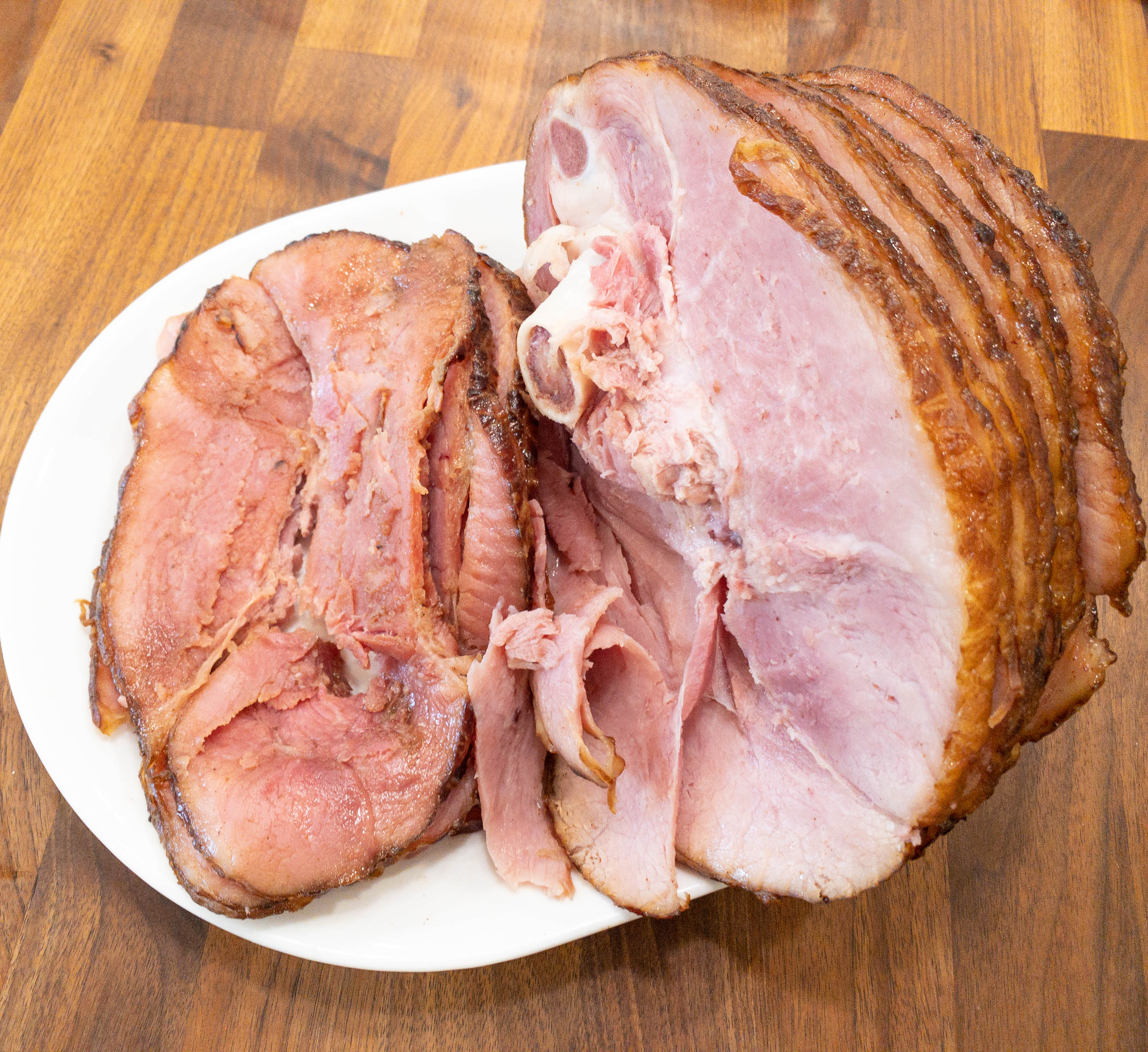 I love how incredibly juicy every bite was.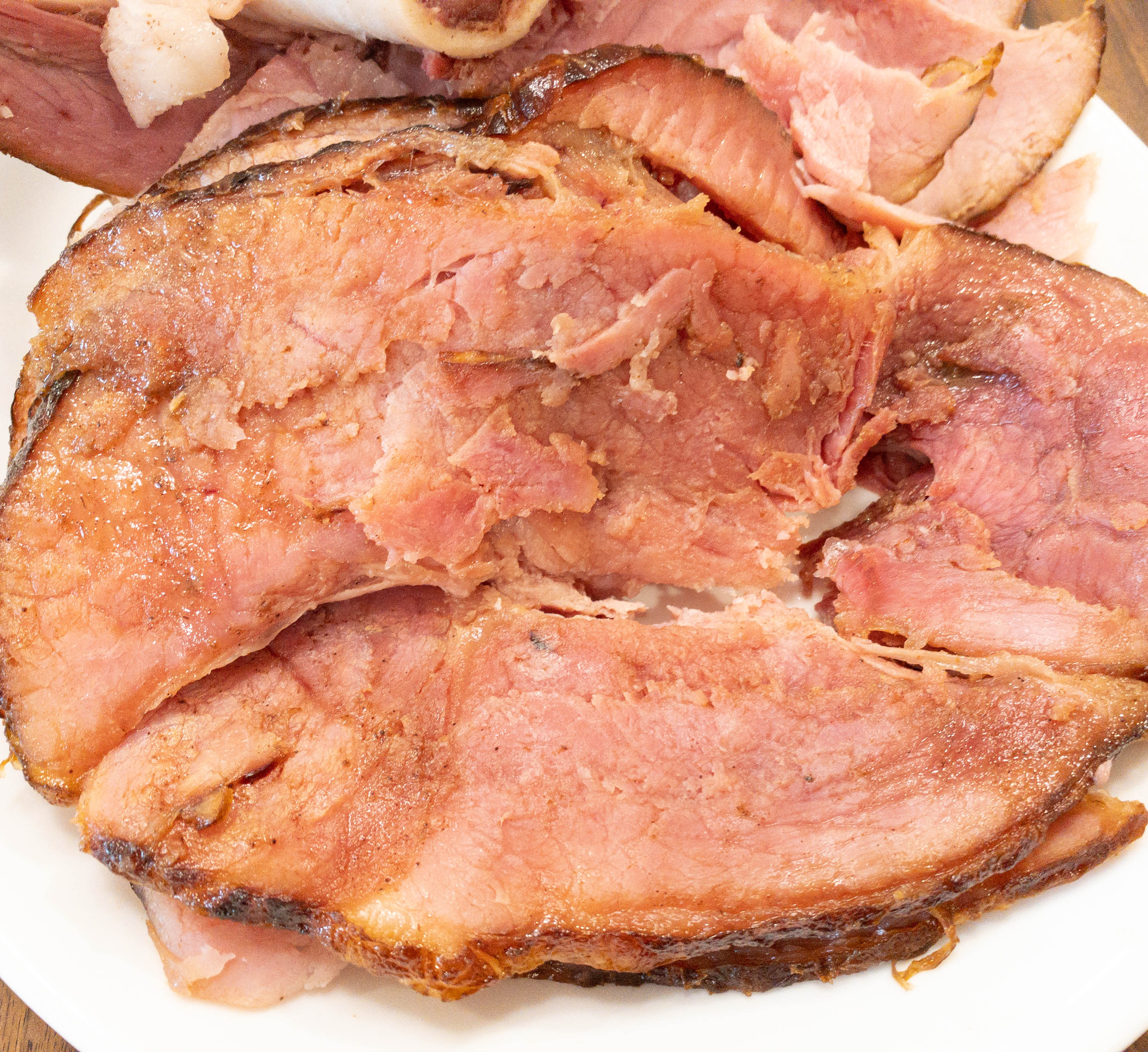 This is so good! It's just the right blend of sweet and savory. The meat was tender and flavorful with a nice hint of smokiness to it and the glaze just adds a touch of sweetness that balances everything out!
Creamed Spinach ($19) Here's a perfect side for the ham, a tray of nutrient-rich spinach mixed with a delicious three-cheese sauce!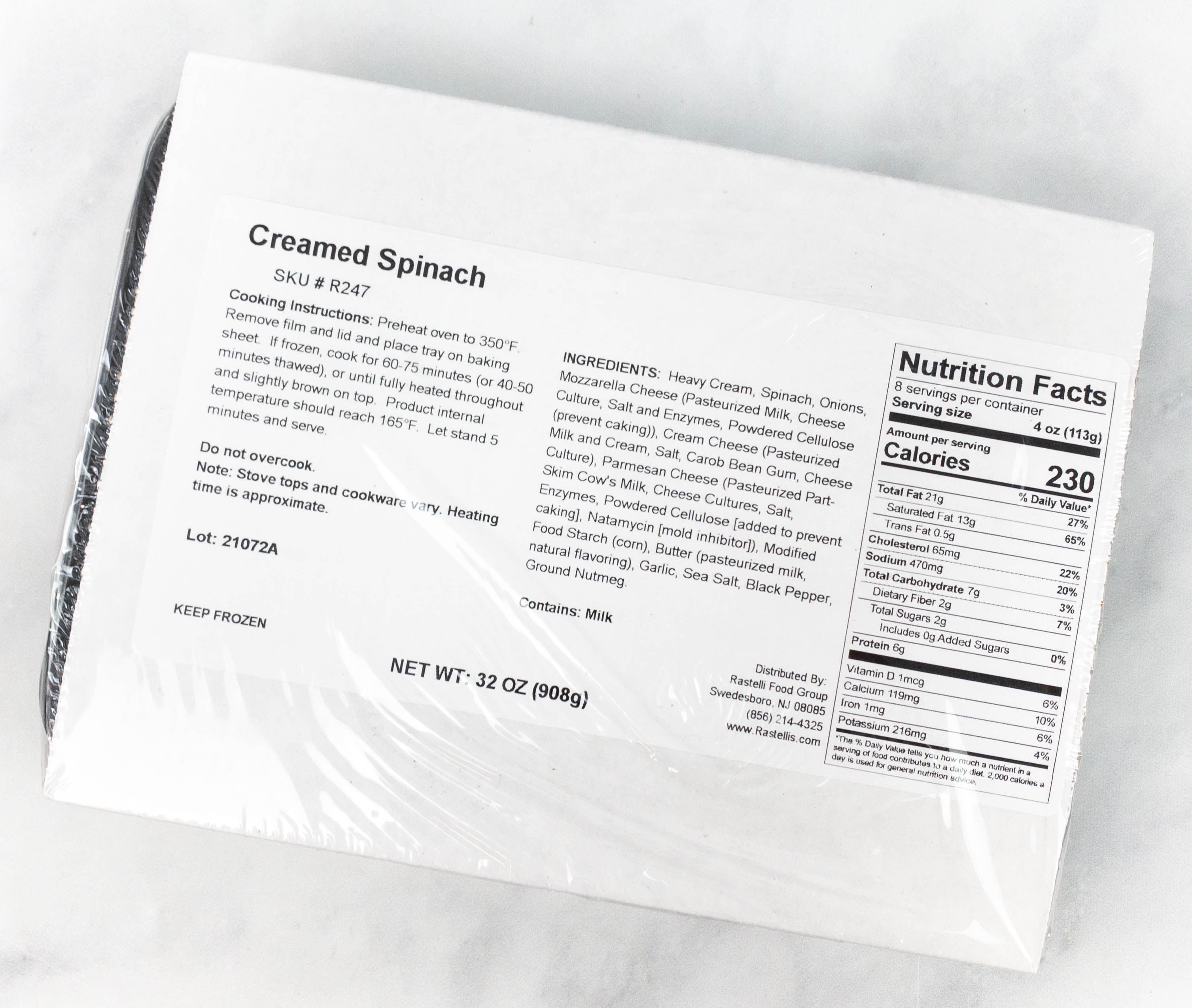 INGREDIENTS: Heavy Cream, Spinach, Onions, Mozzarella Cheese (Pasteurized Milk, Cheese Culture, Salt and Enzymes, Powdered Cellulose [prevent caking]), Cream Cheese (Pasteurized Milk and Cream, Salt, Carob Bean Gum, Cheese Culture), Parmesan Cheese (Pasteurized Part-Skin Cow's Milk, Cheese Cultures, Salt, Enzymes, Powdered Cellulose [added to prevent caking], Natamycin [mold inhibitor]), Modified Food Starch (corn), Butter (Pasteurized Milk, Natural Flavoring), Garlic, Sea Salt, Black Pepper, Ground Nutmeg
To prepare, simply thaw it first and remove the film and lid.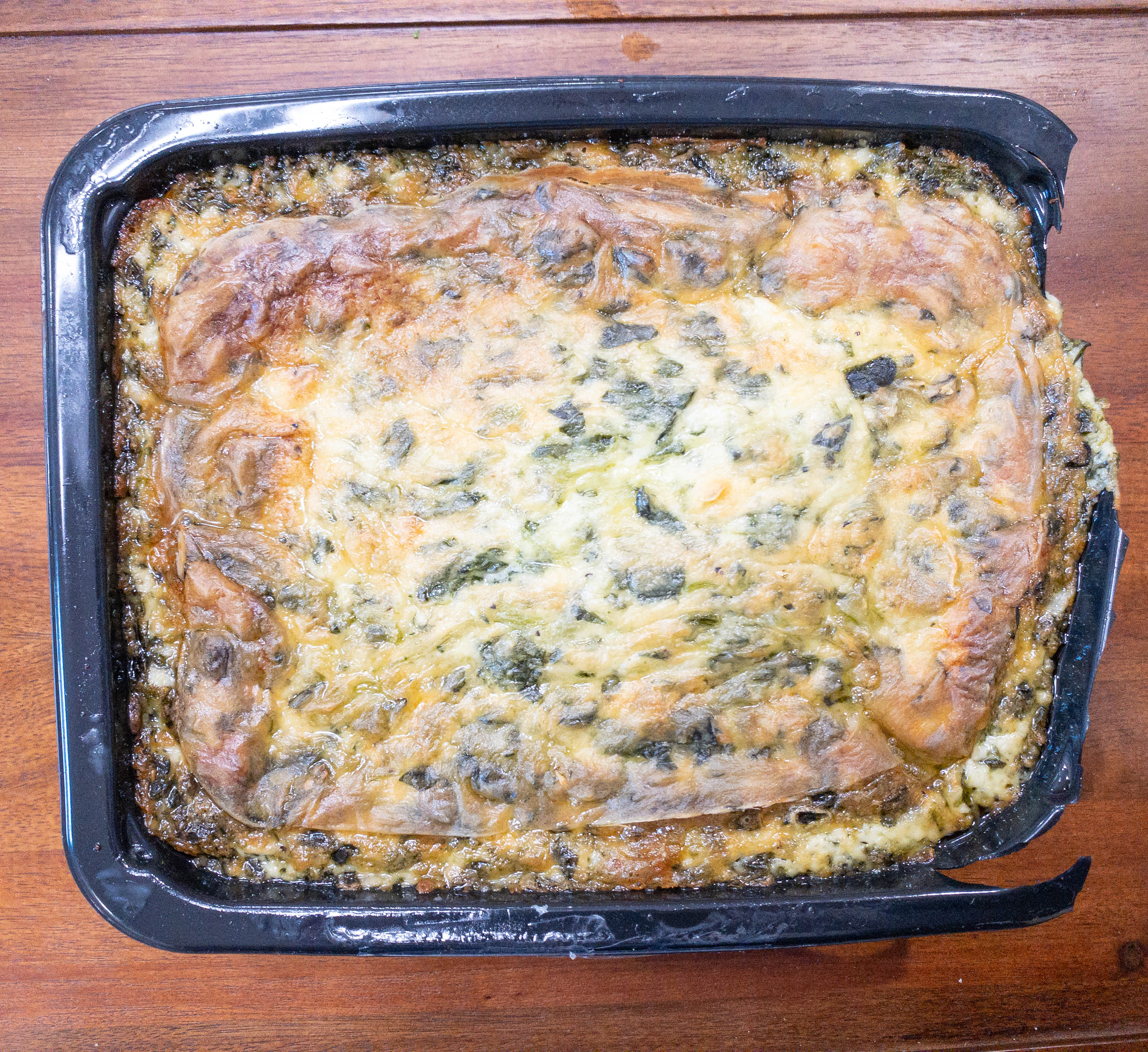 The next step is to pop it in the preheated oven for about 40-50 minutes. You can also heat it directly (frozen), just add a few more minutes to your heating time or wait until the internal temperature is at 165F and the top has slightly browned. Once you're done, let it rest for 5 minutes before serving.
This was delicious! The combination of mozzarella, Parmesan, and cream cheese made each bite really creamy. The seasoning composed of garlic, salt, pepper, and nutmeg also creates a nice harmony of flavors on the palate. I definitely enjoyed it with the ham, but it tastes great even when eaten on its own.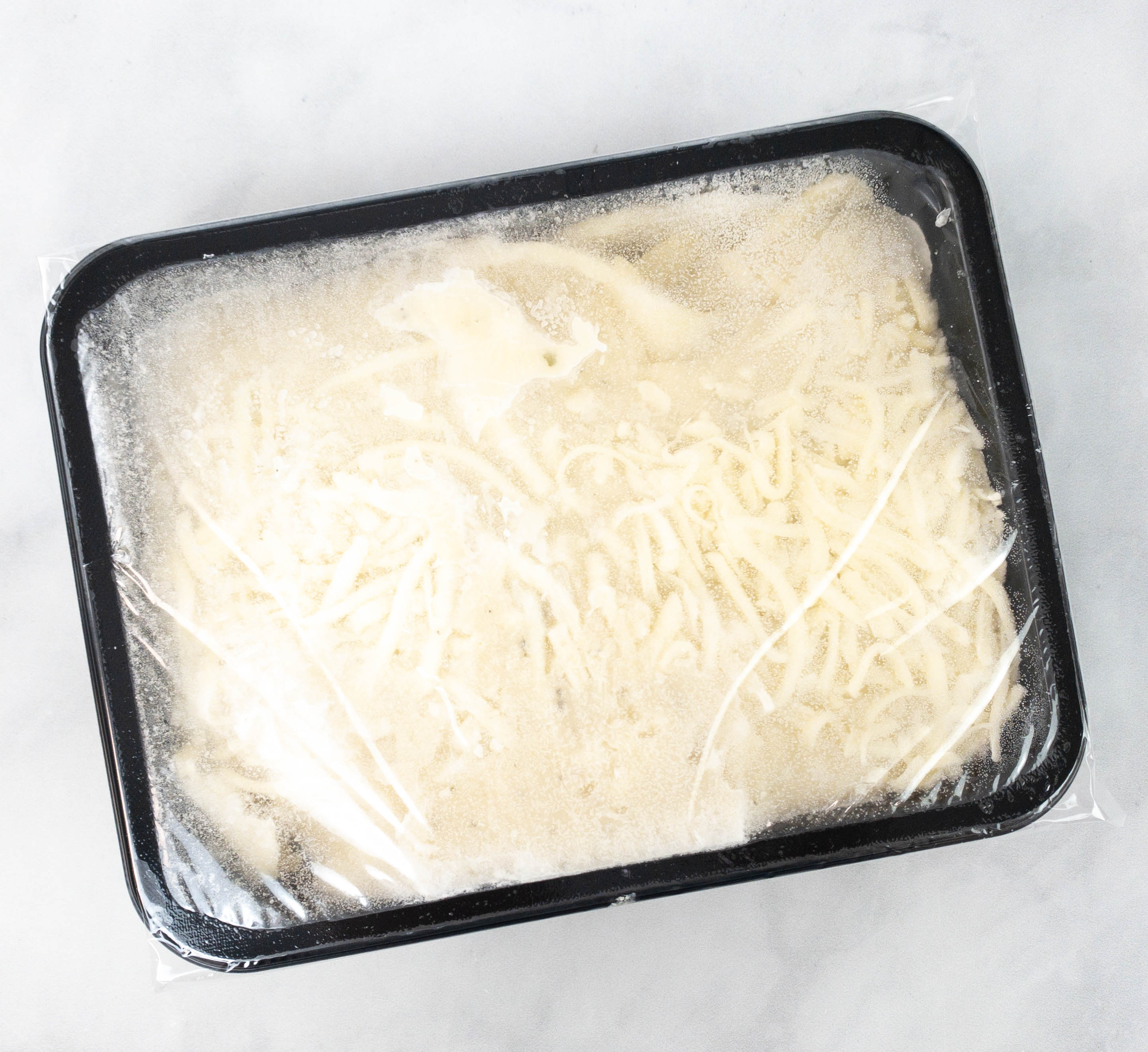 Scalloped Potatoes ($19) Here's another delicious side dish! These potatoes are dressed in parmesan and cheddar and I'm so happy because this usually takes so long to make and now the whole family can enjoy them without me spending too much time in the kitchen.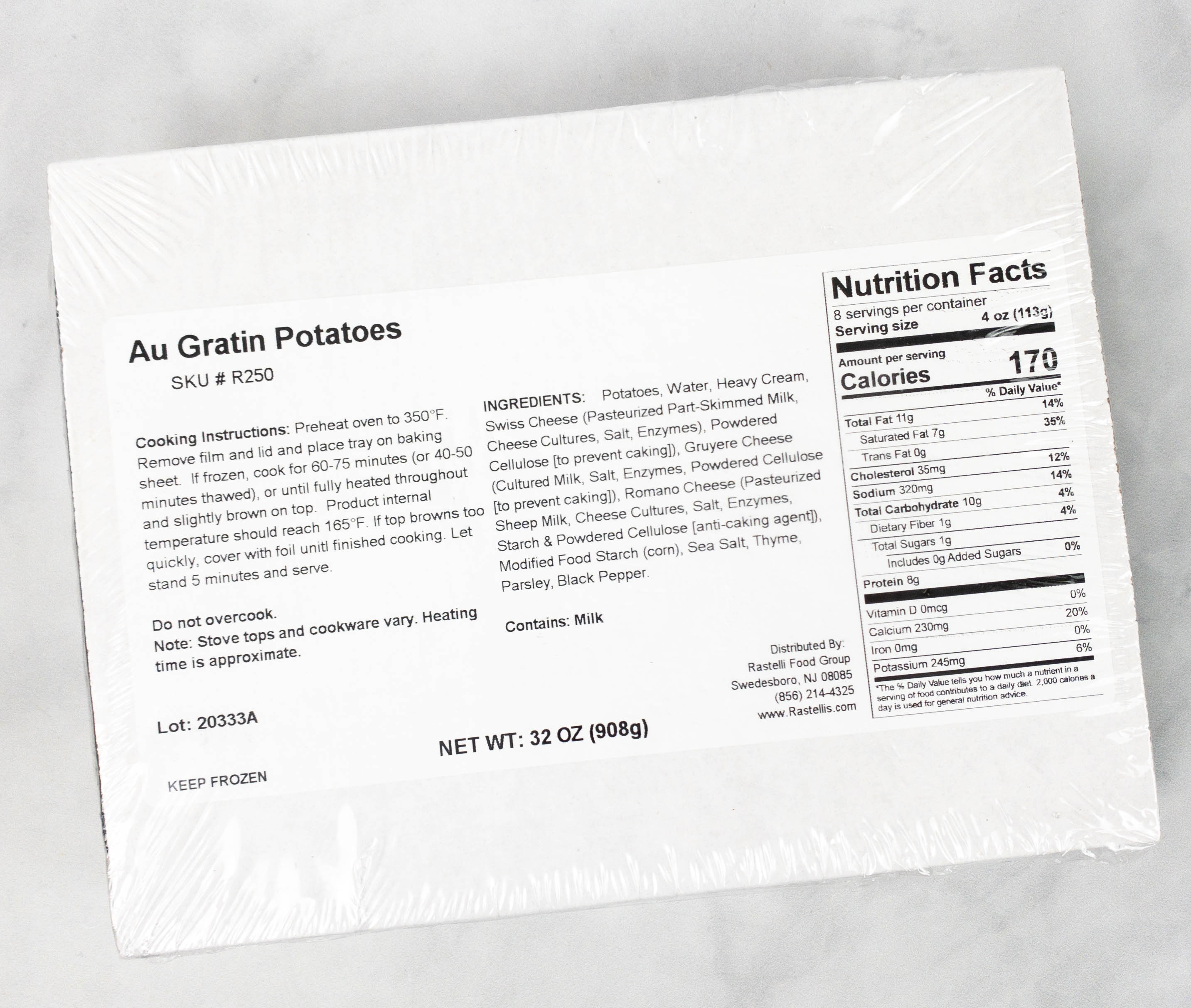 INGREDIENTS: Potatoes, Water, Heavy Cream, Swiss Cheese (Pasteurized Part-Skimmed Milk, Cheese Cultures, Salt, Enzymes), Powdered Cellulose (to prevent caking), Gruyere Cheese (Cultured Milk, Enzymes, Powdered Cellulose), Romano Cheese (Pasteurized Sheep Milk, Cheese Cultures, Salt, Enzymes, Starch & Powdered Cellulose), Modified Food Starch (corn), Sea Salt, Thyme, Parsley, Black Pepper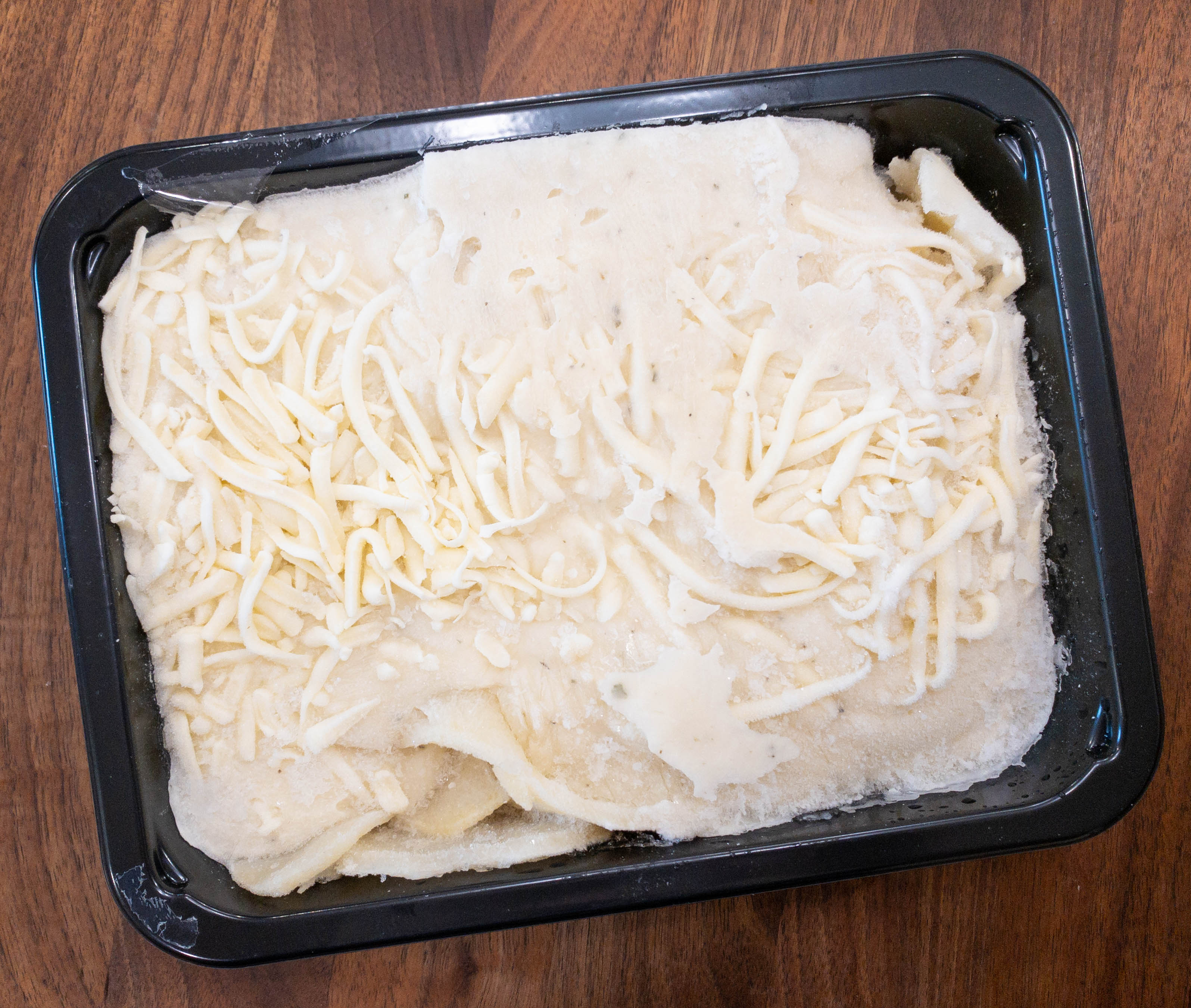 You can also pop this directly (frozen) in to a preheated oven or you can also thaw it if you have time. Just make sure the internal temperature reaches 165 F and the tops gets a bit brown before taking it out to make sure it is evenly cooked.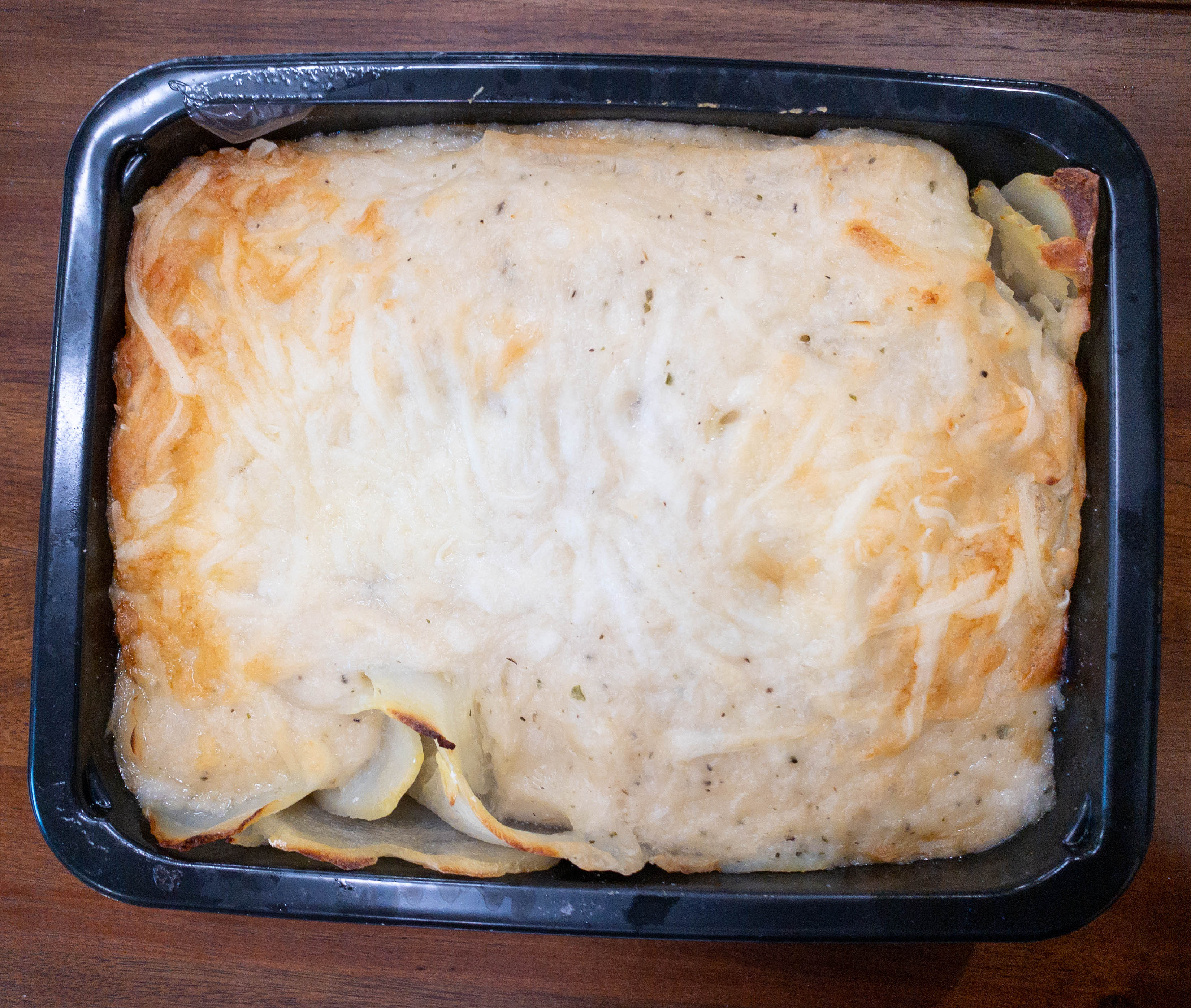 The potatoes were still fork-tender after heating and not soggy or mushy!
The flavor was on point. I love the balance of textures from the chewy potatoes and silky smooth cheese. It matches with the savory ham really well!
Mother's Day is coming up, and I love that Rastelli's offers easy to prepare meals which is a great option for those who want to celebrate at home. There's no need to cook them from scratch, all you have to do is heat them up properly according to instructions and they'll be ready to serve. Everything tastes really great, and even the sides were a meal on their own. I'm in love with the Creamy Spinach (I used the leftovers with tortilla chips – so decadent), while my kids were really happy the the Scalloped Potatoes. The ham was also really tasty! In case you want to cook on your own, Rastelli's also has a great selection of meat and other frozen products that you can choose from. You can build your own box or even get a curated box!
What do you think of Rastelli's?