Rastelli's, a meat and seafood delivery service, has a gift with purchase deal this Mother's Day! FYI, must order by 5/1 for Mother's Day delivery.
We're Expert Butchers

The best antibiotic-free and responsibly raised meat & seafood delivered to your door
Get 4 salmon filets OR 12 turkey burgers OR 4 pack of wagyu hot dogs FREE with $150+ orders! Deal applies automatically, just use this link to shop. Ends 5/1.
Get FREE gift with $150+ purchases at Rastelli's!
OR Use the coupon code RASTELLIS15 at checkout to get $15 off your first order!
Rastelli's offers single orders of frozen meat and seafood, as well as subscriptions where you can get up to 5% off on recurring shipments. Oven-ready items, organic meat, roast and side dishes, and curated samplers are also available.
Check out our Rastelli's reviews to find out more!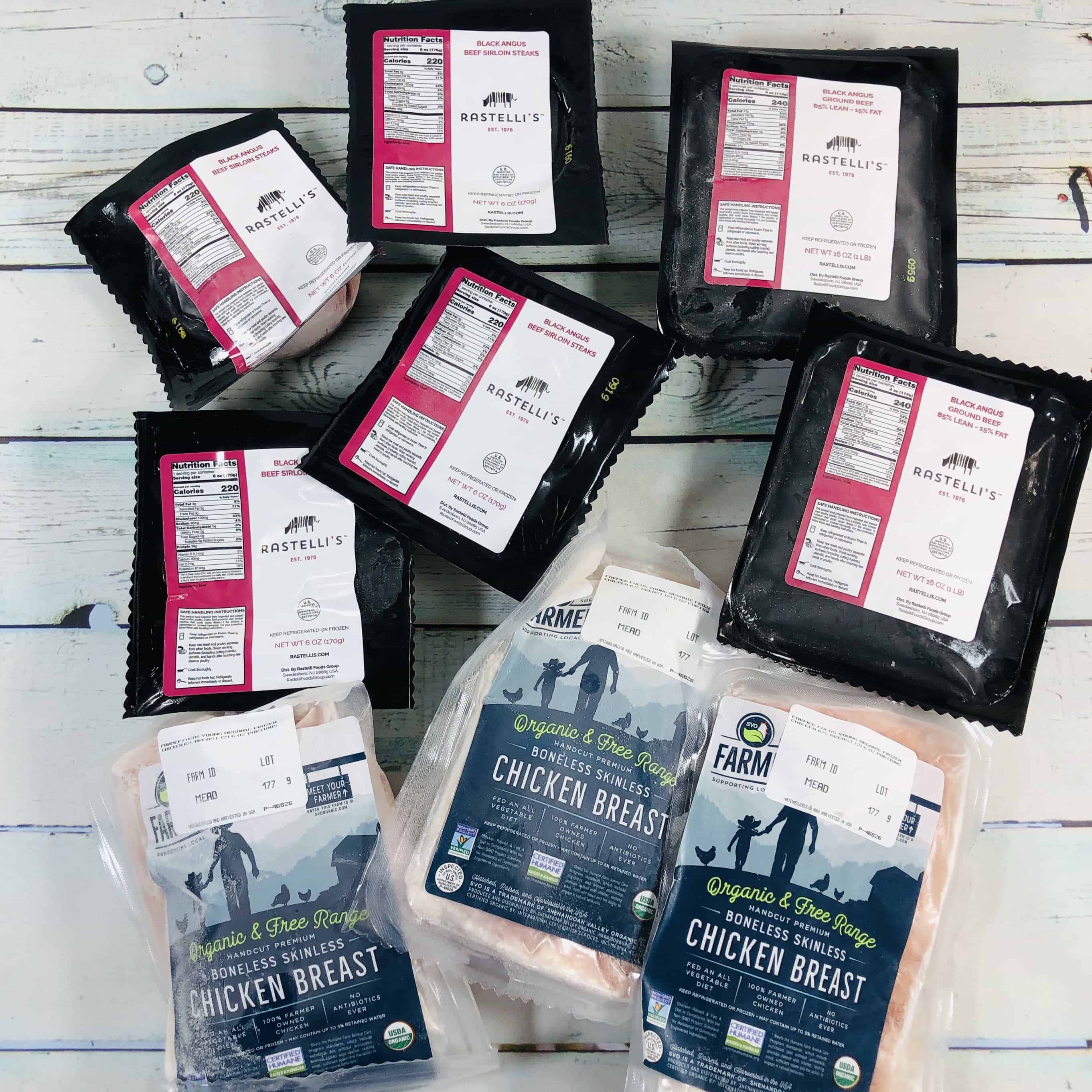 Nothing is better than 100% fresh, but "never frozen" is very, very different than "fresh".

Most available "fresh" meat and seafood sits for several days in refrigerators or supermarket coolers, where active microbes begin an enzymatic breakdown of the food. At Rastelli's, we blast freeze all of our protein, inactivating the microbes before this breakdown can begin. The blast freezing, which only takes a few minutes, seals in the natural freshness, keeping the protein, its texture, and its flavor fully intact for you to enjoy. After freezing, the meat and seafood is vacuum sealed, which keeps moisture out and ensures against ice crystals forming.

We ship on dry ice, so all Rastelli's meat and seafood stays frozen until you're ready to thaw and cook, unlocking all of the fresh taste and texture that was sealed in.
Are you getting the Rastelli's box? 
Find more goodies for mom in our Mother's Day gifts and deals roundup!