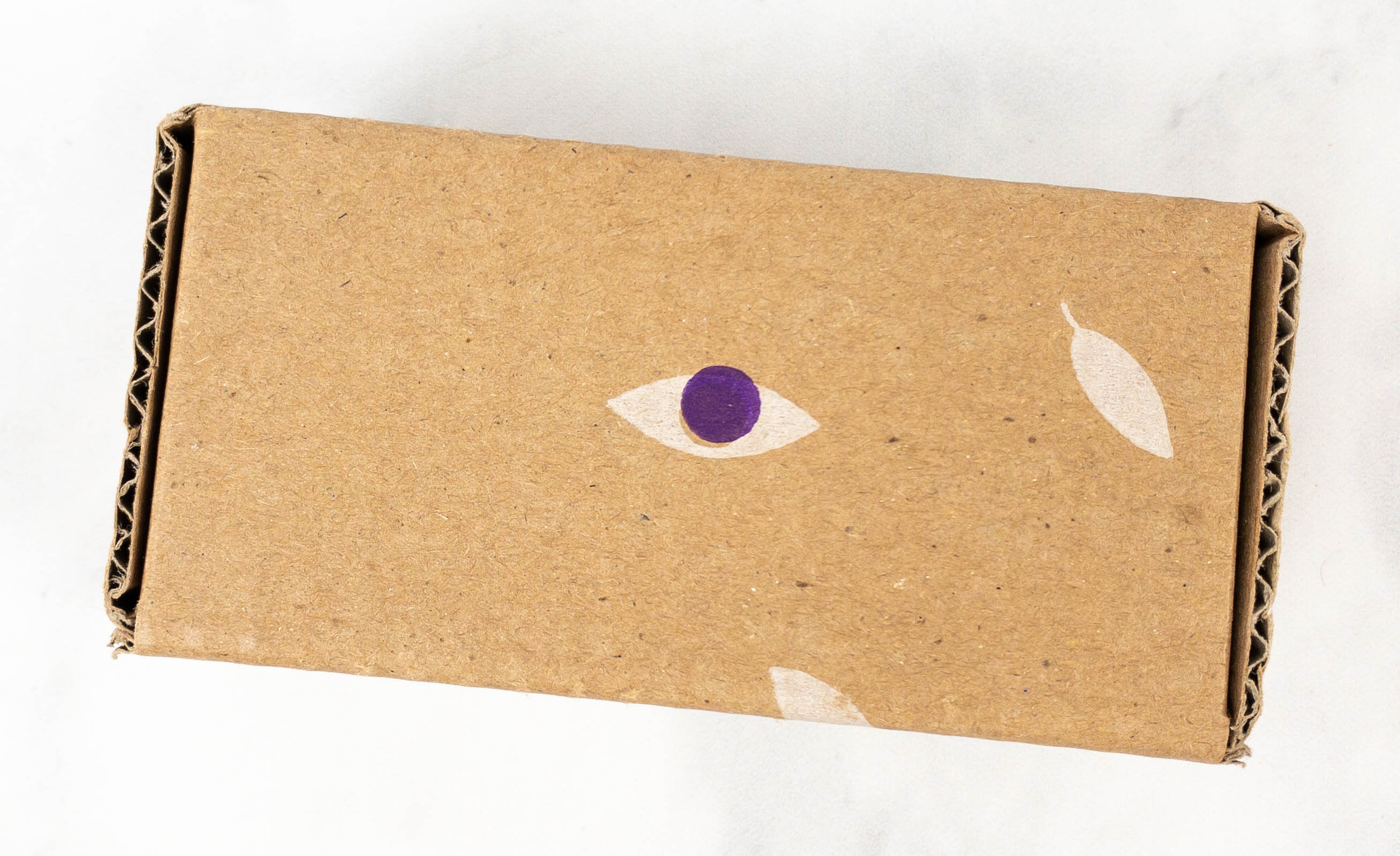 Plato offers a daily herbal nootropic that promises to help improve memory, focus, and reduce symptoms of stress. They only use traceable ingredients which are standardized for safety and sustainably sourced, including Bacopa whole plant extract, Rhodiola root extract, Asian ginseng root extract, and L-Theanine. Each bottle contains 60 capsules, enough for a whole month of supply since the recommended intake is 2 capsules a day.
You can make a one-time purchase for $46 or you can subscribe and save for only $39 per month with more savings if you purchase more bottles. They ship for free and you can cancel your subscription at any time. They also provide a 60-day money back guarantee.
DEAL: Get 10% off all orders, including subscriptions and one-time orders! Use the coupon code HELLO10 at checkout.

The box arrived in excellent condition. It's sealed with a tape with Plato branding.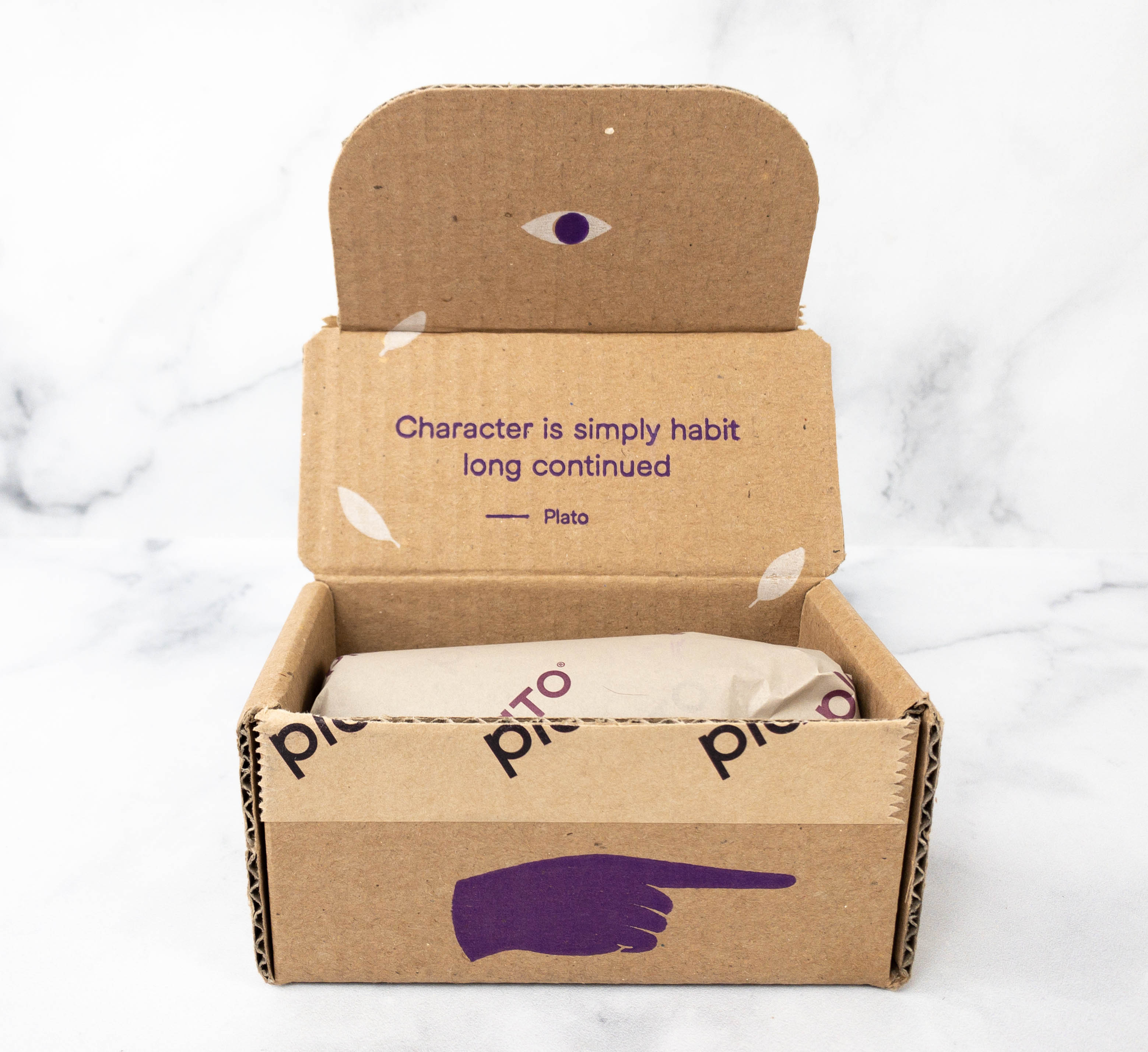 Character is simply habit long continued.

– Plato

The item came neatly packed in wrapping paper.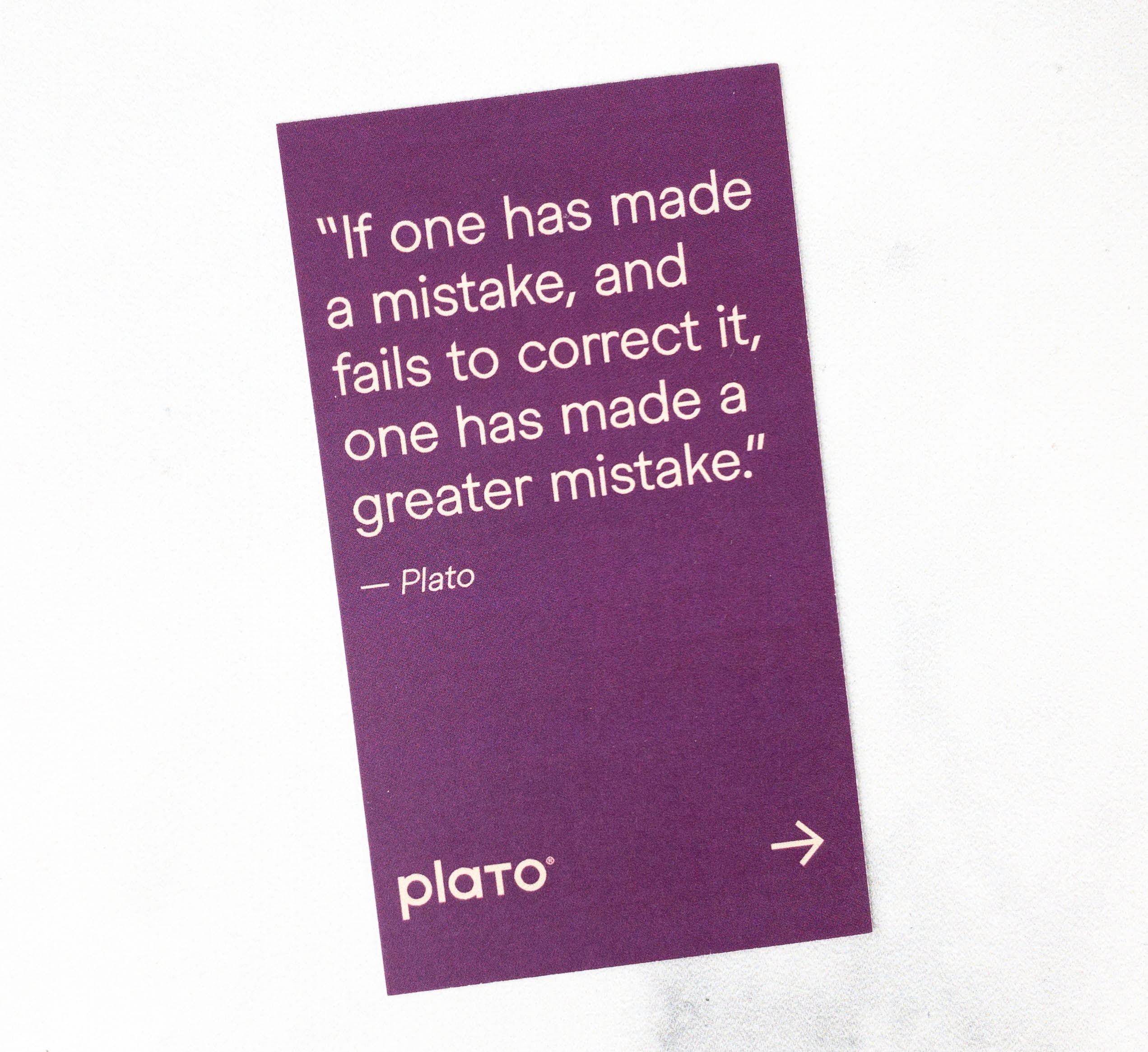 It came with a card that contains a quote from Plato.
If one has made a mistake, and fails to correct it, one has made a greater mistake.

– Plato

At the back, there is a reminder on how we should take the capsules as well as a 10% off promo code for our next order!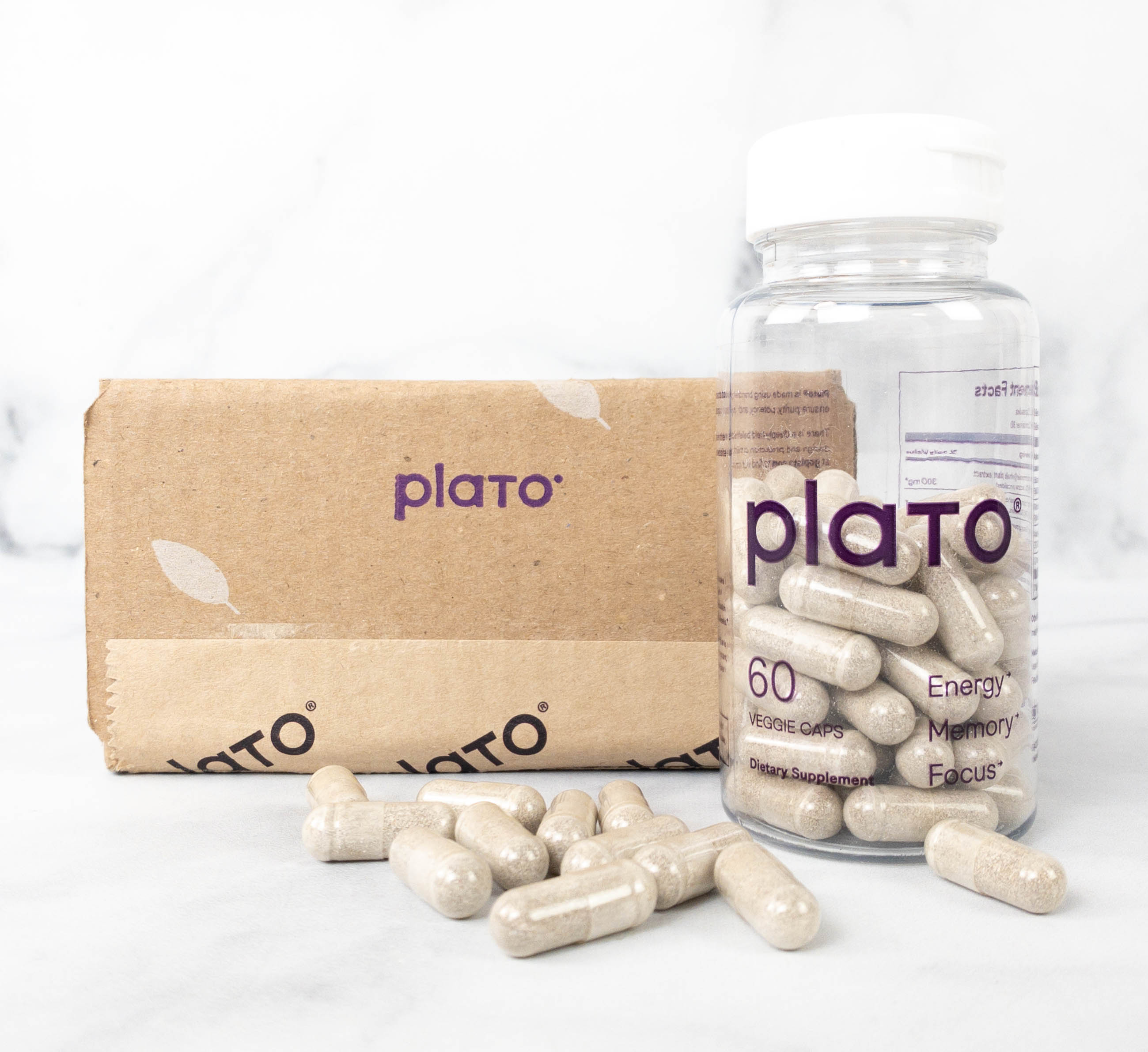 Everything in my box!

Dietary Supplement ($46) This supplement is specially created to boost energy, memory, and focus. Each bottle contains 60 capsules, enough to last you for a month. You just have to take two capsules a day, preferably with a meal containing fat, like nuts, oil, eggs, or fish to ensure optimal absorption. Compared to ordinary supplements, these Plato capsules contain traceable and sustainable ingredients. They don't use proprietary blends or artificial ingredients either!

The bottle has a seal when you remove the lid. This ensures that everything is nicely prepared and packaged so you receive items in its best condition.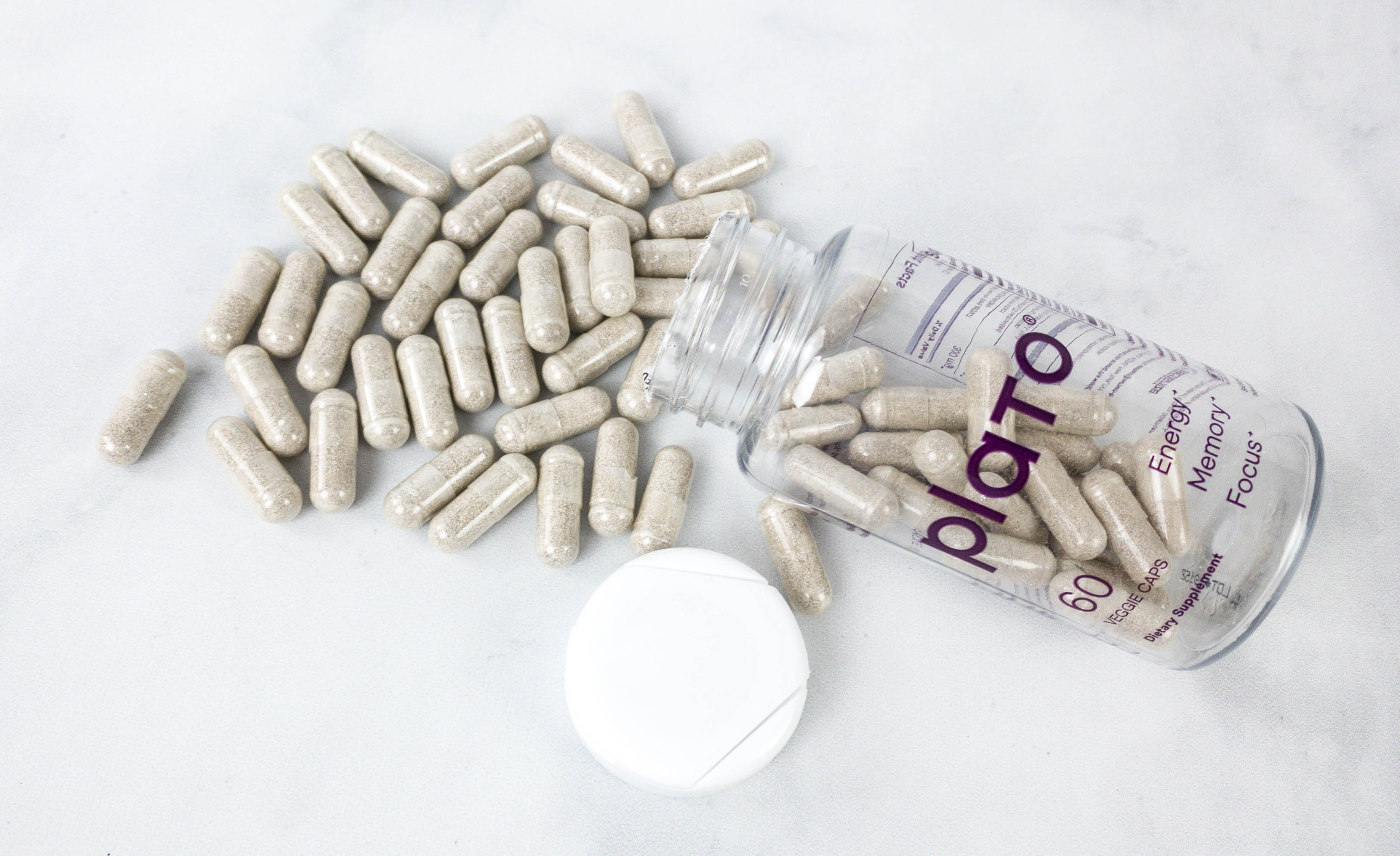 Each capsule is clear, to enable you to see what's inside. There's no need to be intimidated because they are easy to take. Also, since they are in capsule form, you get the maximum benefits which probably wouldn't have been retained if it was processed into another form.

Ingredients

Bacopa whole plant extract, Rhodiola root extract, Asian ginseng root extract, L-Theanine, rice powder, capsule (hydroxypropyl methylcellulose, magnesium stearate, and silicon dioxide)
According to Plato, they researched nootropic ingredients for more than 6 months before coming up with this list, and they only chose ingredients that passed their strict standards.

One of its ingredients, L-Theanine, is a natural ingredient that can be found in green tea. This ingredient is known to reduce anxiety caused by stressful situations. This is also a good news for coffee lovers because when combined with caffeine, L-Theanine helps you focus better compared to when taking caffeine alone.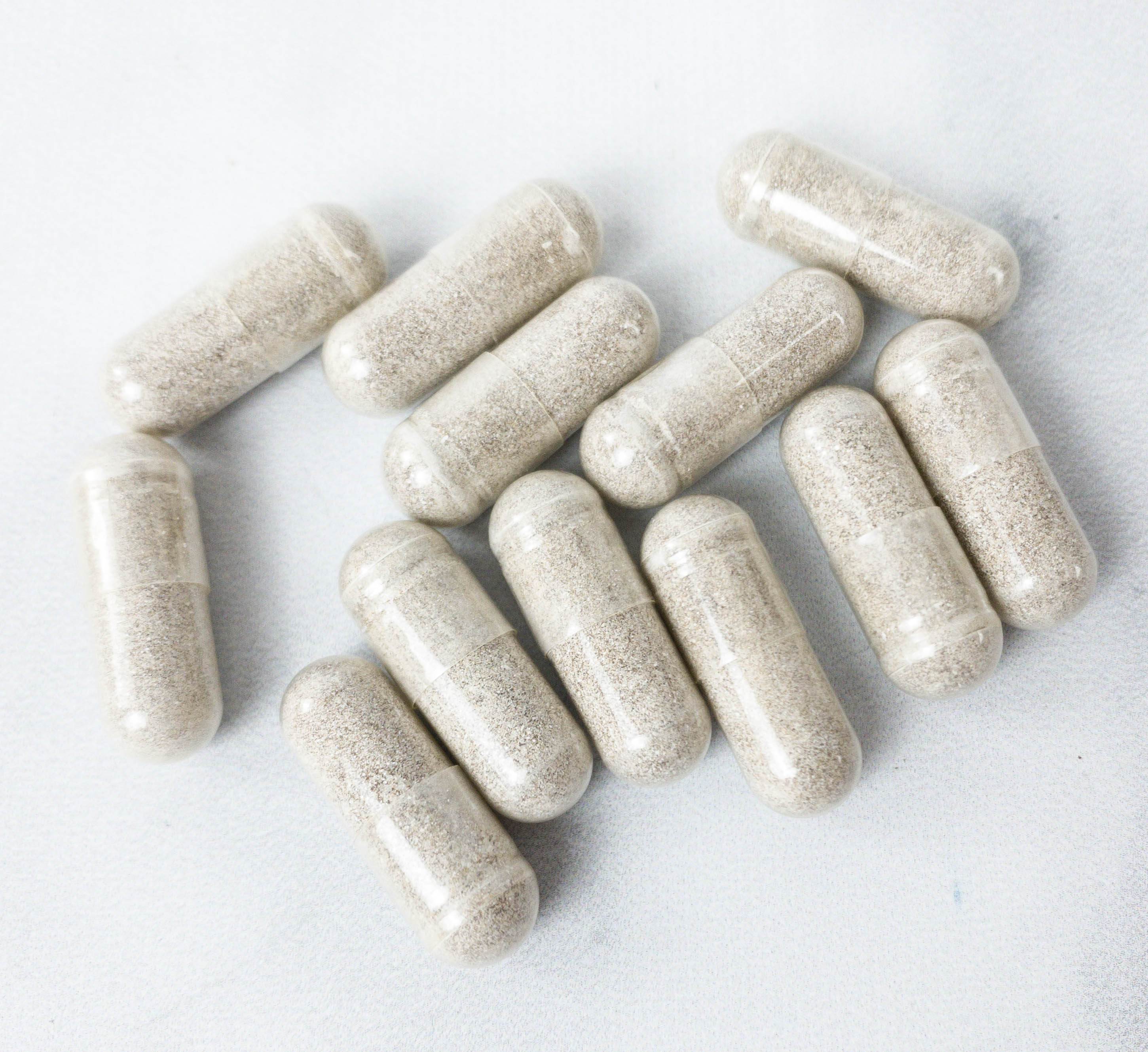 It also contains Rhodiola rosea which helps support a positive mood and ginseng root extract that supports improving the working memory as well as reduces the perception of mental fatigue. At my age, this is very important so I'm looking forward to noticing these benefits as well!
Plato Nootropics sticks to simple but powerful and science-backed ingredients and that's what I like about them. They've created a no non-sense supplement which are ideal for busy, working adults, to help us focus better and stay calm and happy. Of course, it's still recommended to take these supplements while eating healthy food, exercising regularly, and getting enough sleep, for you to be able to keep your health in its best condition. These capsules are great boosters though, especially for those who are just starting to be conscious about brain health. They are non-habit forming and free of stimulants as well! Overall, I'm really happy to try these capsules because they have everything I need for increasing focus and reducing fatigue, and I don't have to take a lot of different products to improve my mood, cognitive function, and concentration. There's an option to subscribe for a monthly supply of the supplements, which will help save money compared to one-time purchases. I think this is a really nice introductory supplement to try and see how your brain benefits.
What do you think of Plato?