Pipsticks is a monthly sticker subscription that sends new designs from their collection in a super shiny holographic pack every month! The stickers come in a reusable sparkly pouch and include sticker sheets, paper products, and Little Pippy, an exclusive sticker magazine. You also get 5% savings in the online store and more. You can choose to get stickers for adults (Pro Club) or kids (Kids Club). Both clubs come in Classic (15 sheets for $17.95 a month) or Petite (7 sheets for $11.95 a month). Shipping is free to the U.S., and Pipsticks can even be shipped worldwide for a fee.
DEAL: Save $5 on your subscription! Use this link to subscribe and coupon code FRIENDSROCK.
This is the review of the Pipsticks Kids Club Classic. Each month subscribers can expect to receive 15 sheets of stickers, a coloring postcard, an activity booklet, a chance to win the monthly prize, 5% savings in the online store, and more! Pipstick's kids sticker subscription made the list in our 2021 readers' choice list of best subscriptions for kids! They also topped the list of best stationery subscriptions for the year!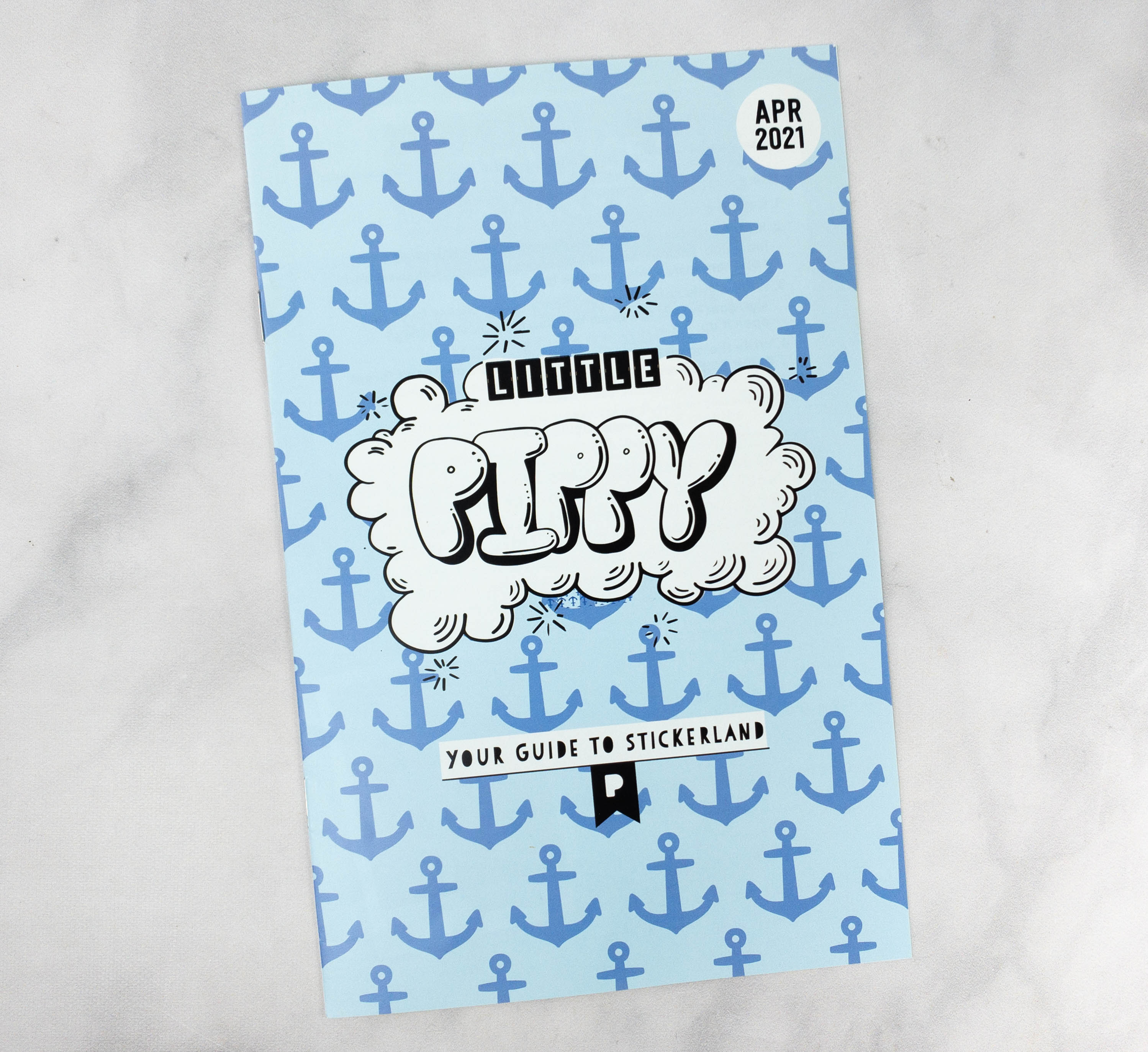 The package includes an exclusive magazine called Little Pippy.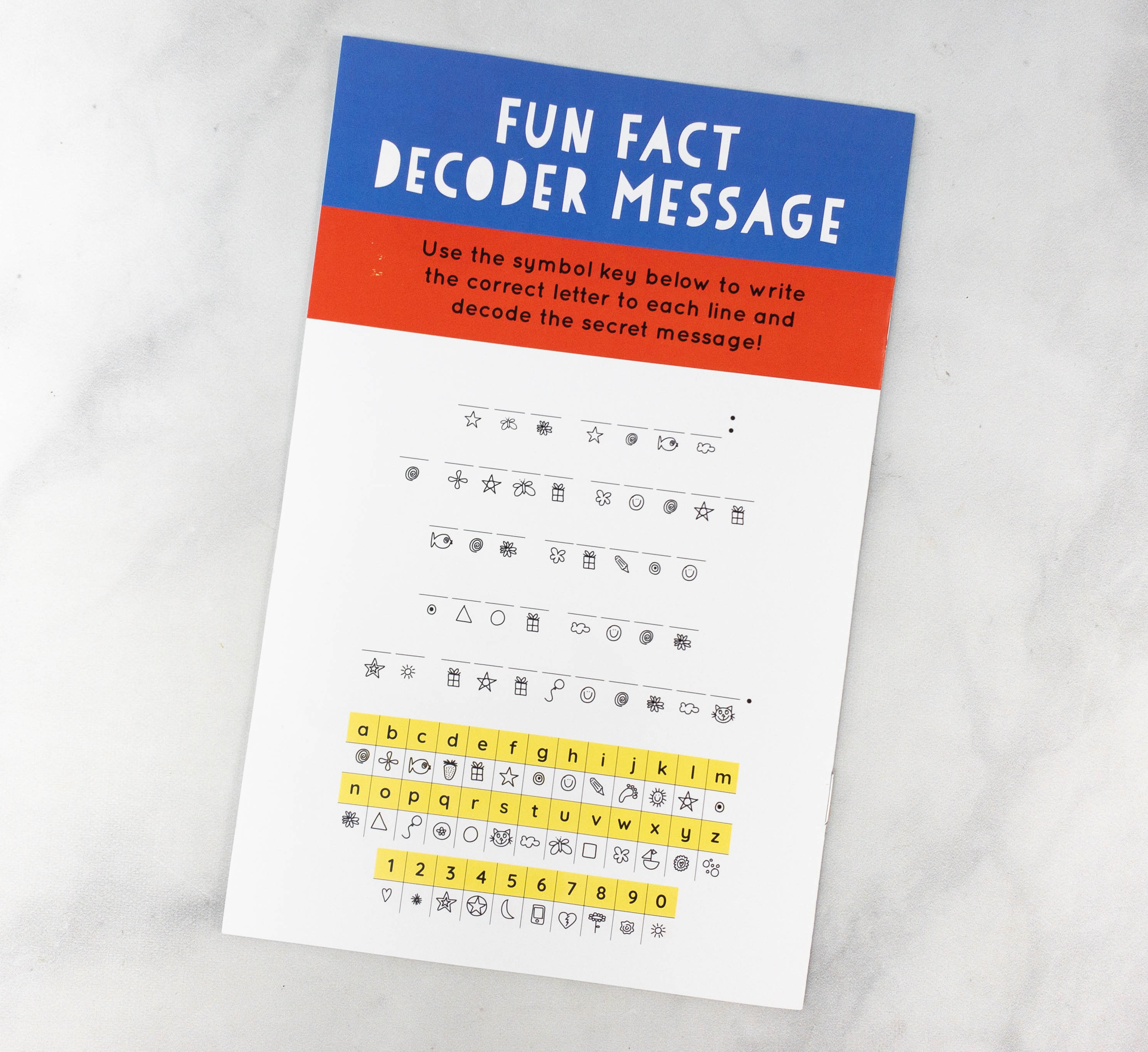 At the back, there is a fun fact decoder message!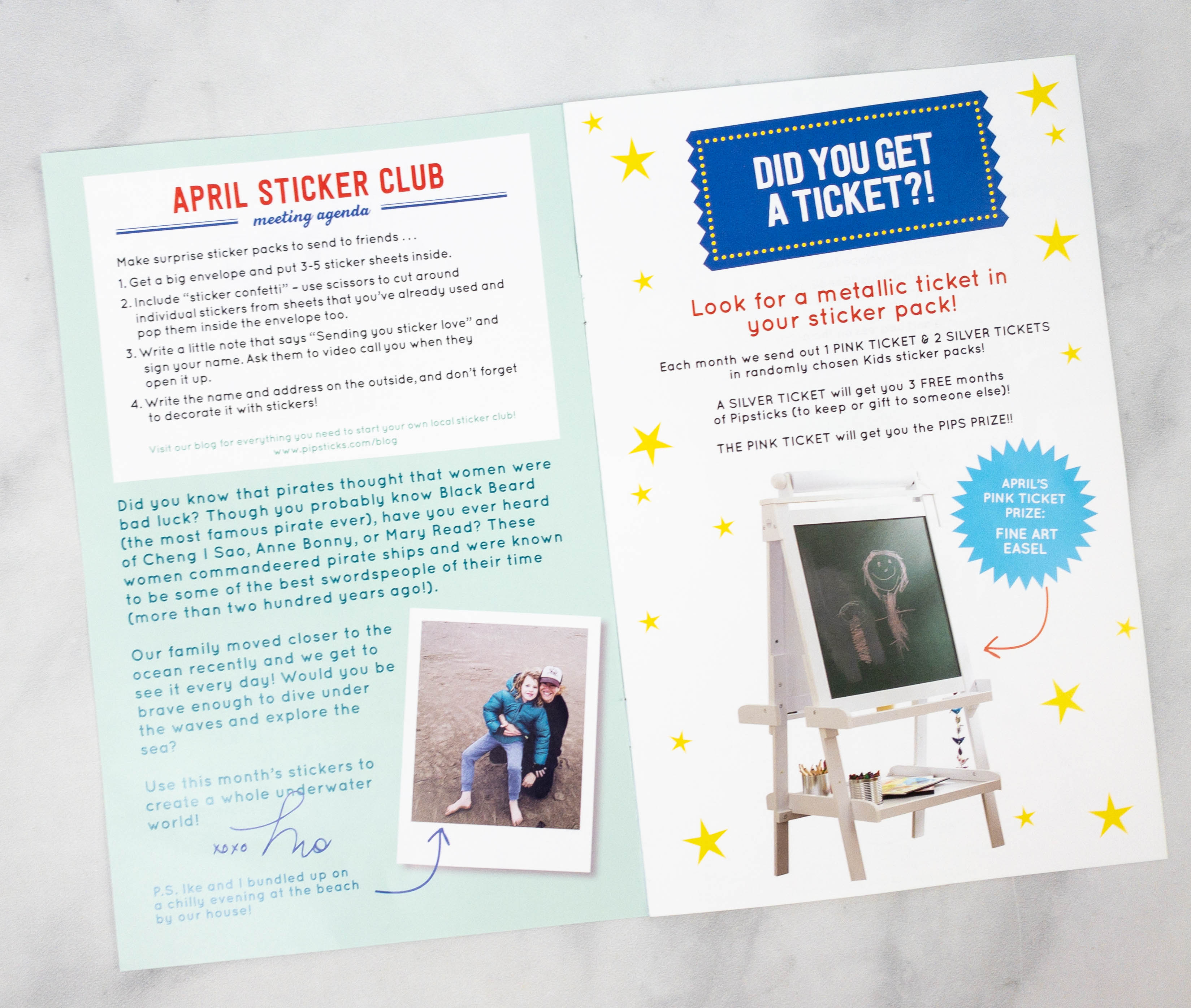 Inside, there's a suggested a sticker club meeting agenda. There's also a note that if you received a special metallic ticket in your package, you can redeem it for a prize!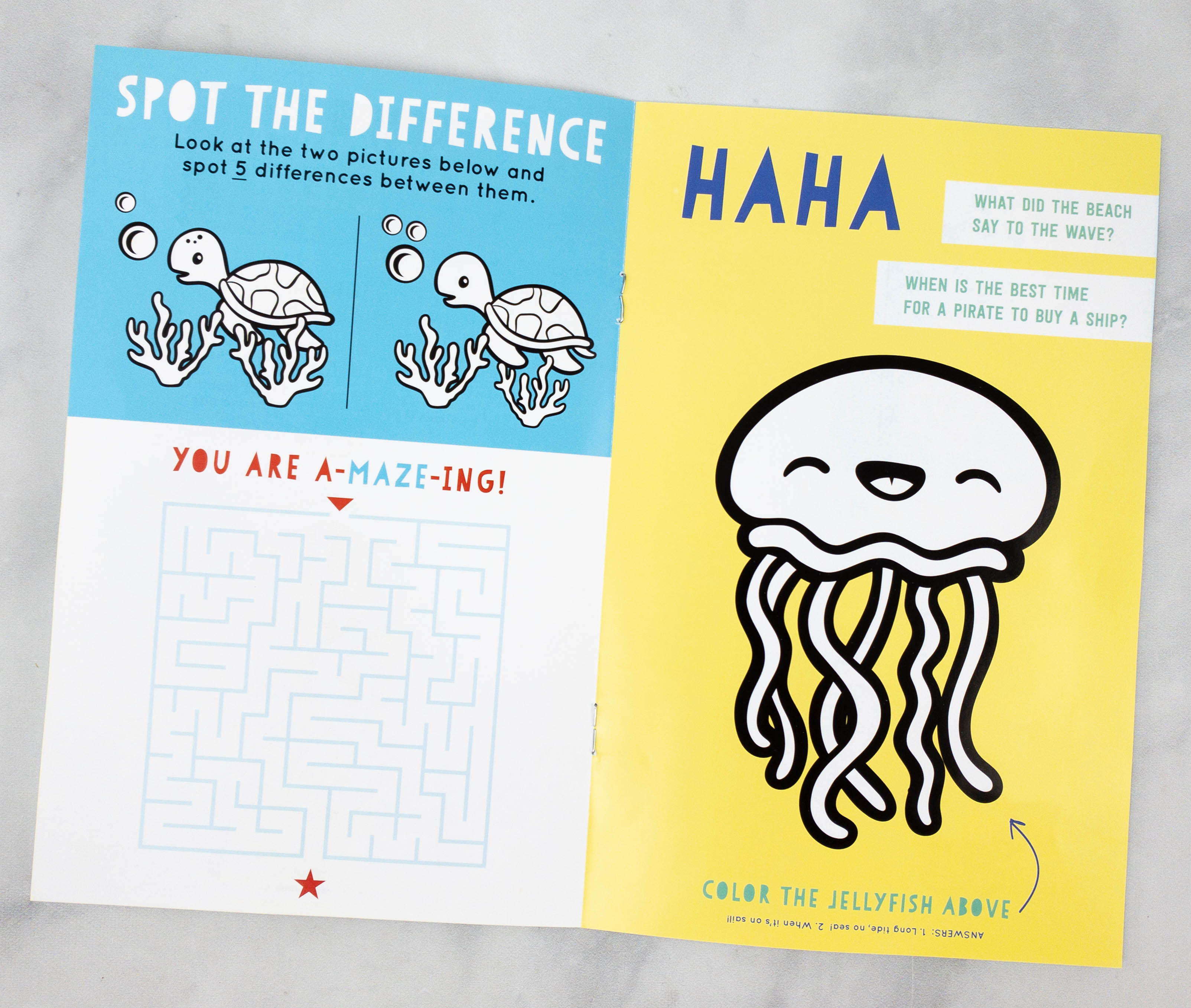 The booklet even has some games that kids can enjoy! It includes a maze, a spot the difference game, and even a photo of a jellyfish that they can fill with colors.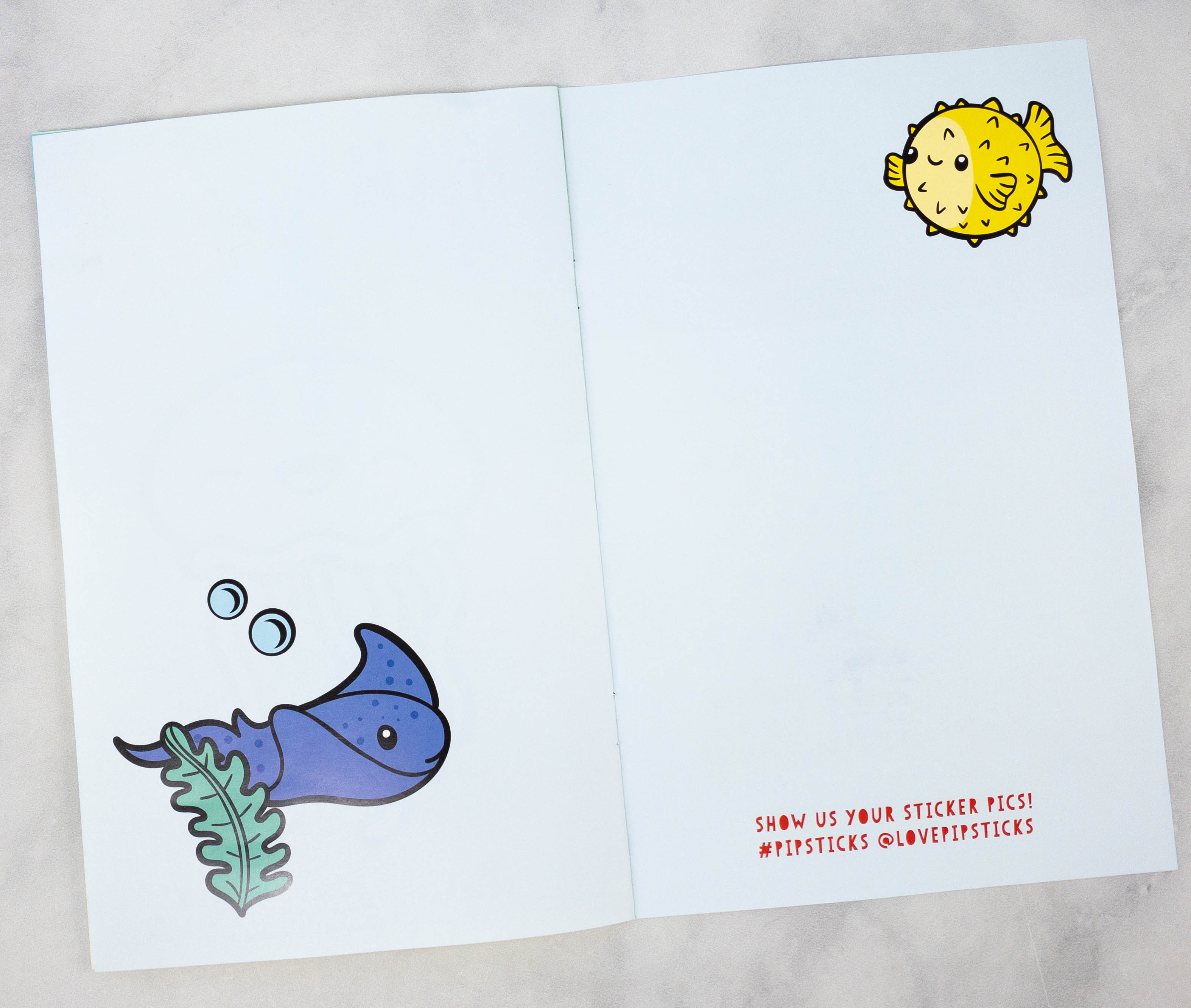 Another page has a space that kids can decorate using stickers. It's a great way to be creative!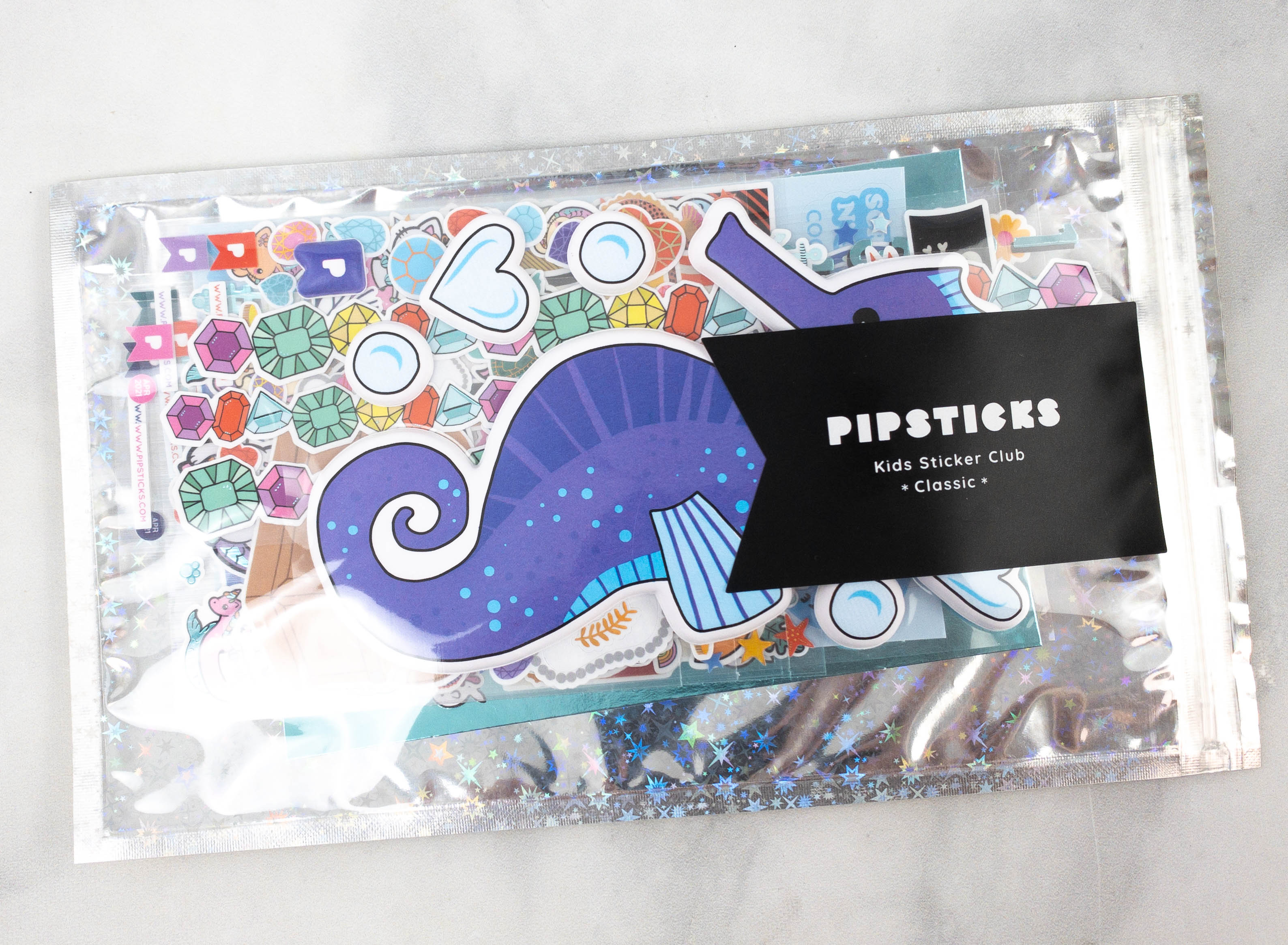 The stickers and goodies were tucked into a fabulous holographic zipper envelope. The back of the envelope is shimmery stars!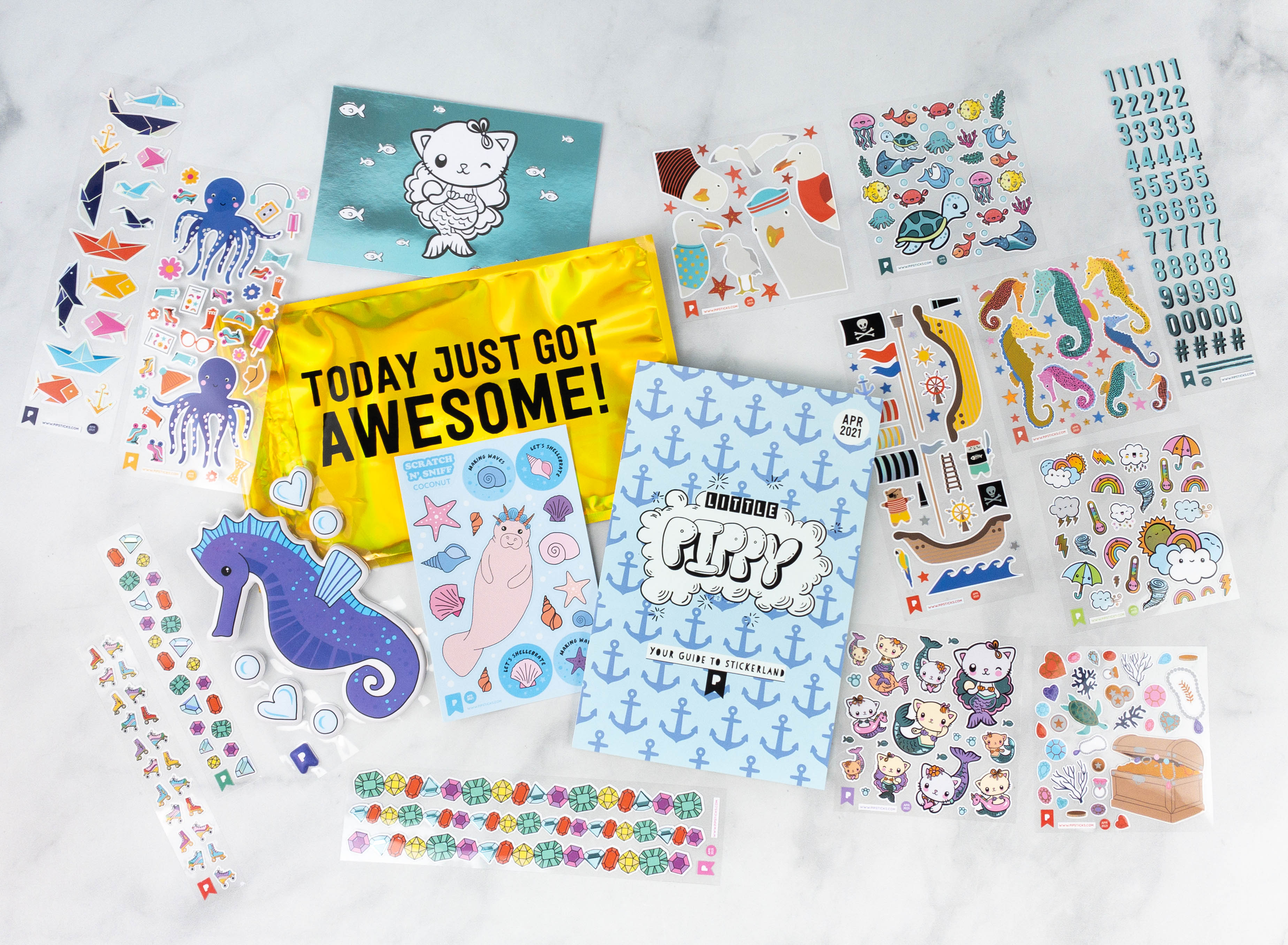 Everything in my box!
NOTE: You should be able to find the items in this month's pack in the Pipsticks online shop around mid month. They usually have previous packs available too.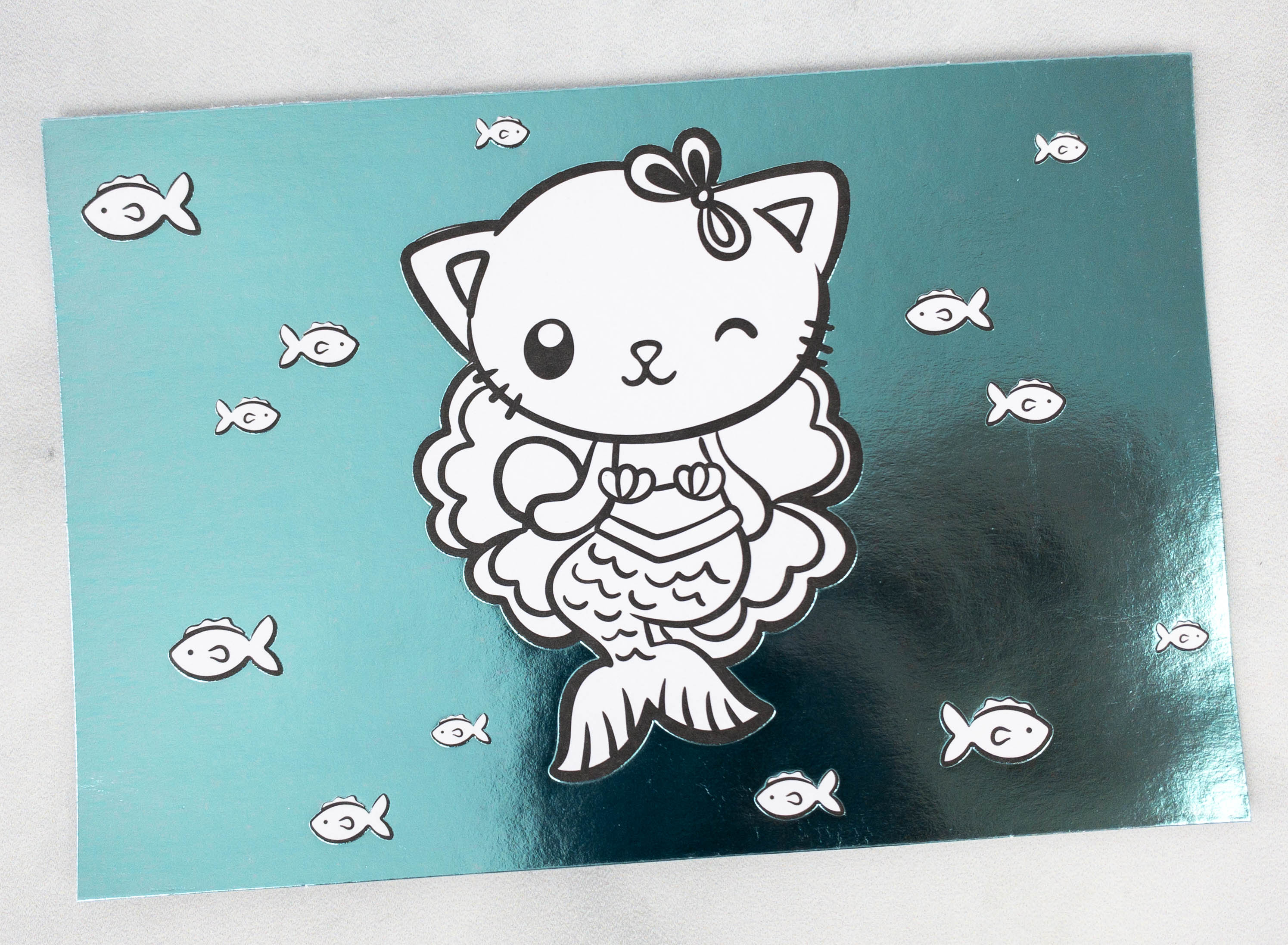 Postcard. This month, the package includes an adorable holographic postcard with an illustration of a mermaid. There are also a lot of little fishes swimming around!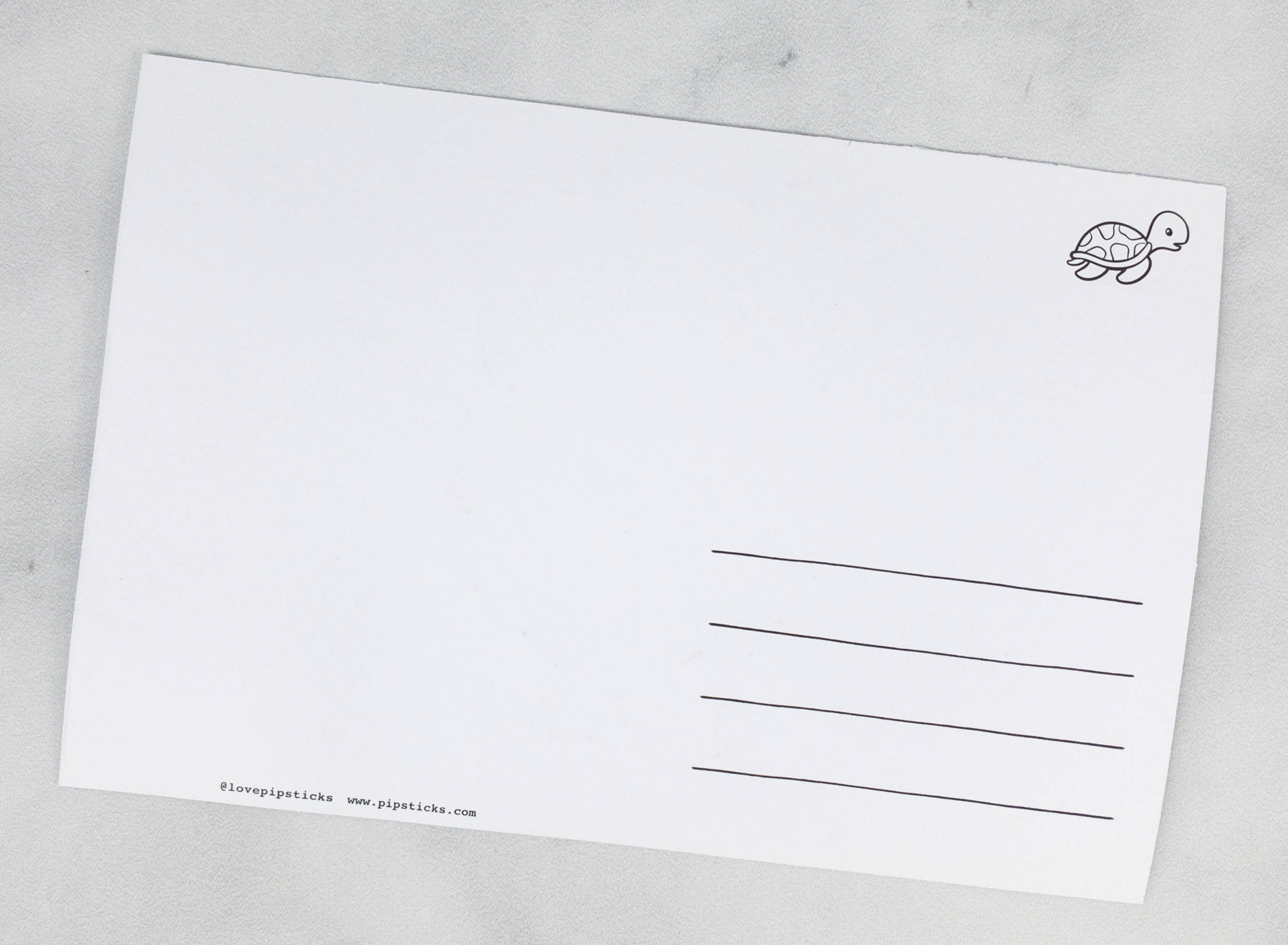 There are a few lines at the back for the recipient's details.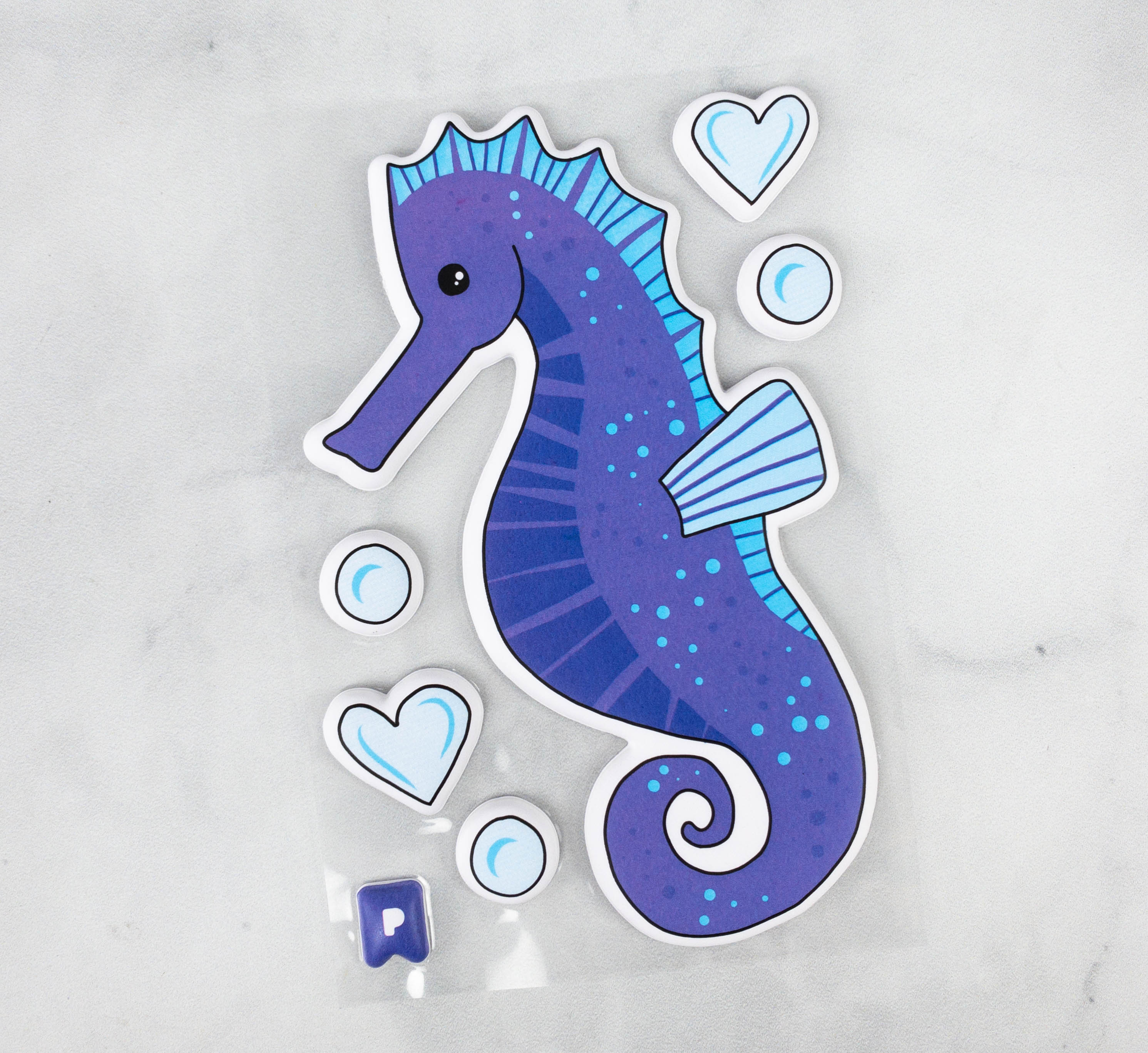 Seahorse Puffy Sticker. Puffy stickers add texture and dimension to any page or surface. This one showcases a purple seahorse and it's so adorable!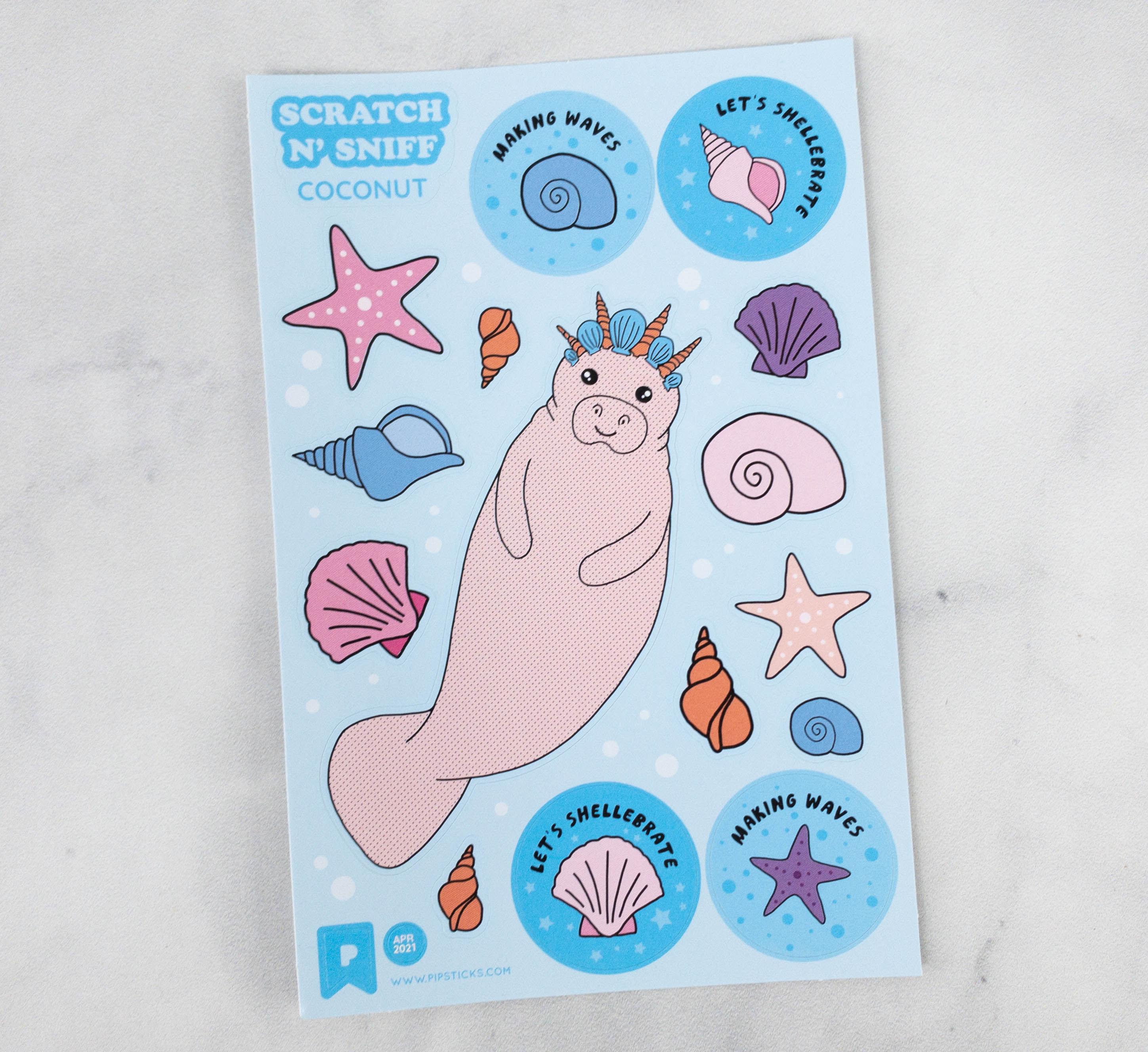 Scratch N' Sniff Coconut Stickers. Here are some scented stickers! They feature different kinds of shells, and when you scratch them, they give off a nice coconut scent. It's a fun and unique way to make journals or scrapbook extra special.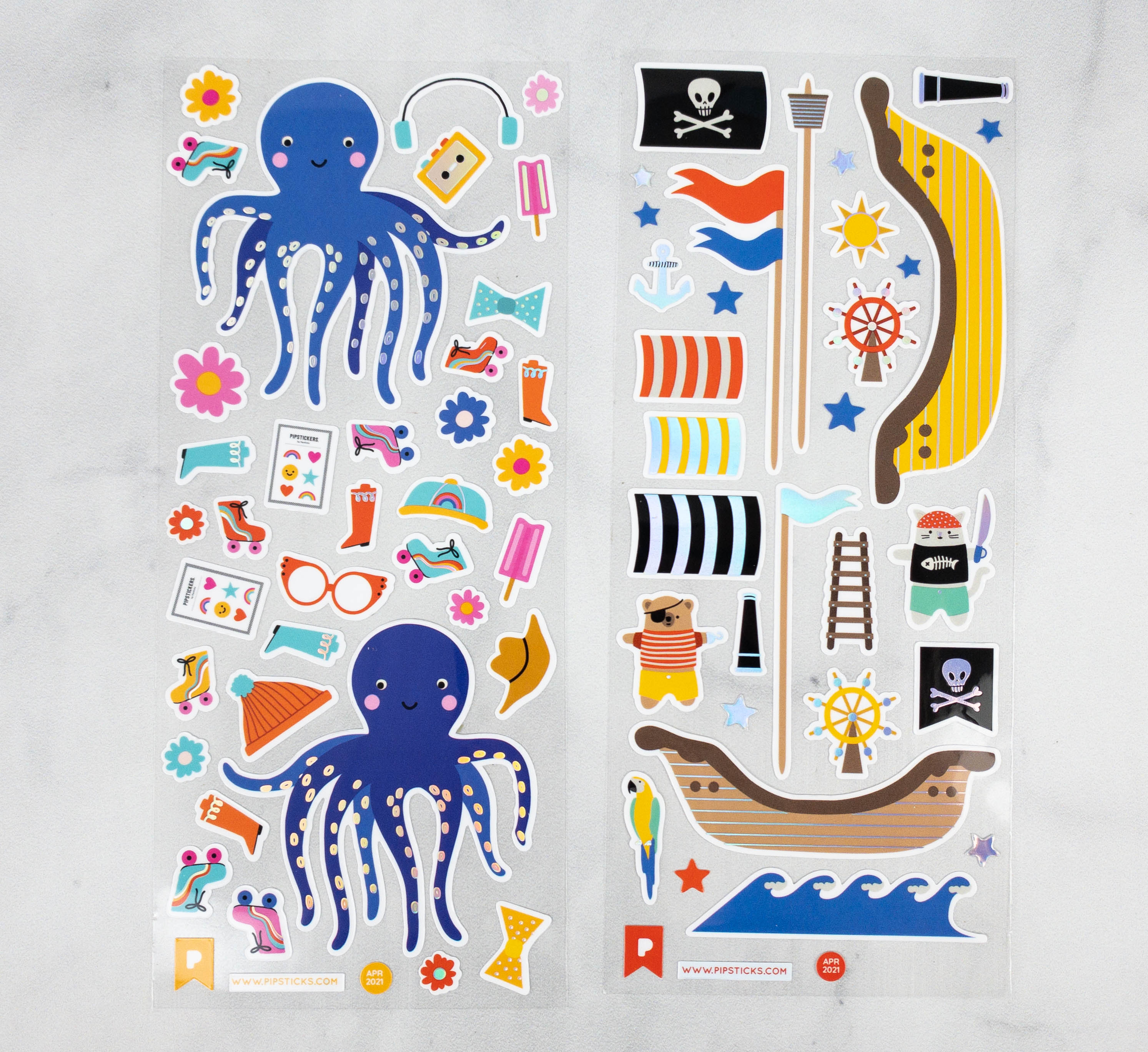 This sticker set is all about sea life vibes! One sheet includes boats that you can customize, while the other has a pair of octopuses and some things usually worn or used at the beach or the boardwalk.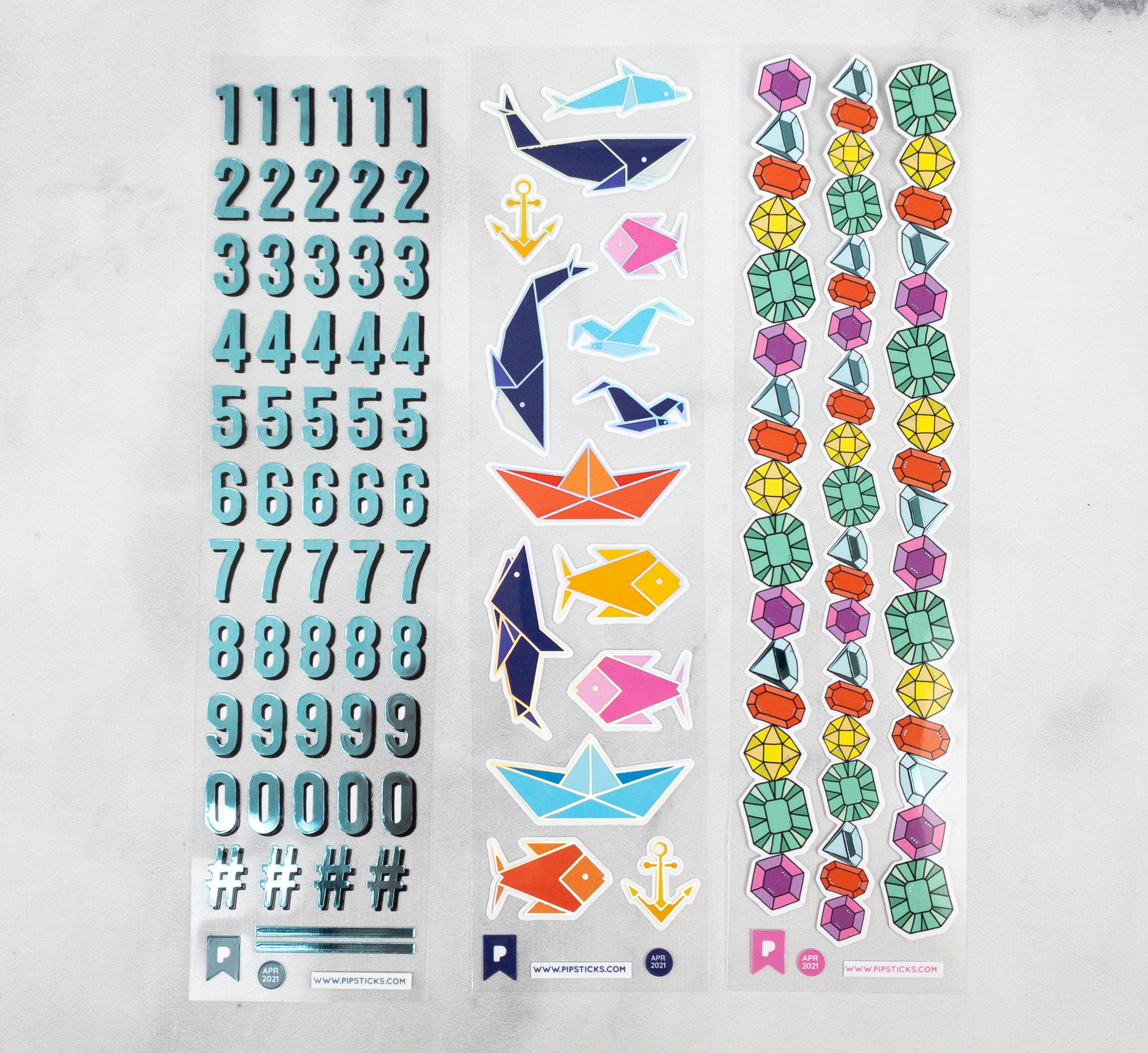 The next set includes a number sticker sheet, cute and colorful origami stickers, and gemstone stickers. They are all so cute!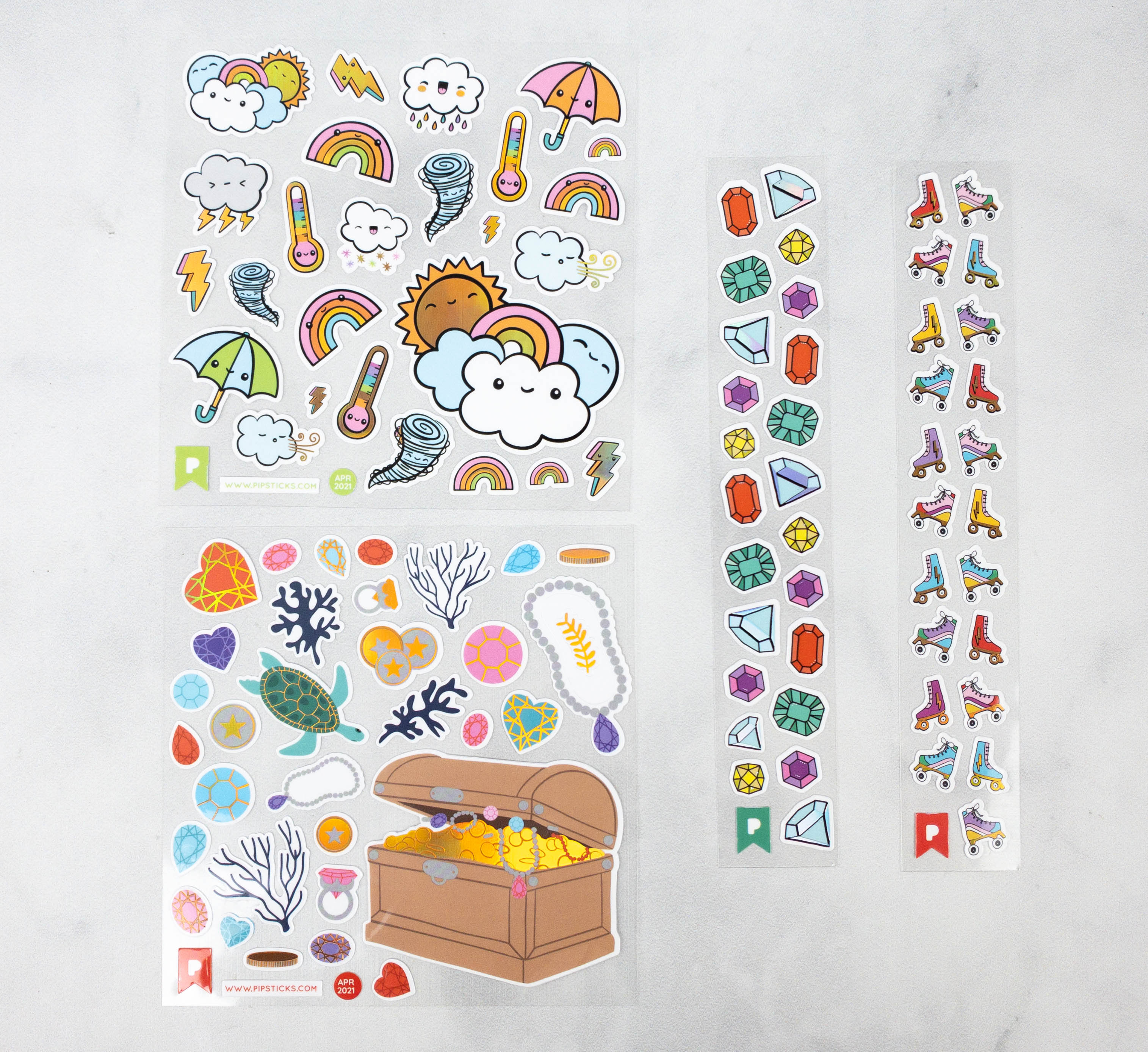 Here's another set of gemstone stickers, plus a sticker sheet filled with roller blades! There's also a cute weather-related sticker sheet, plus a treasure chest that looks like it's from underwater.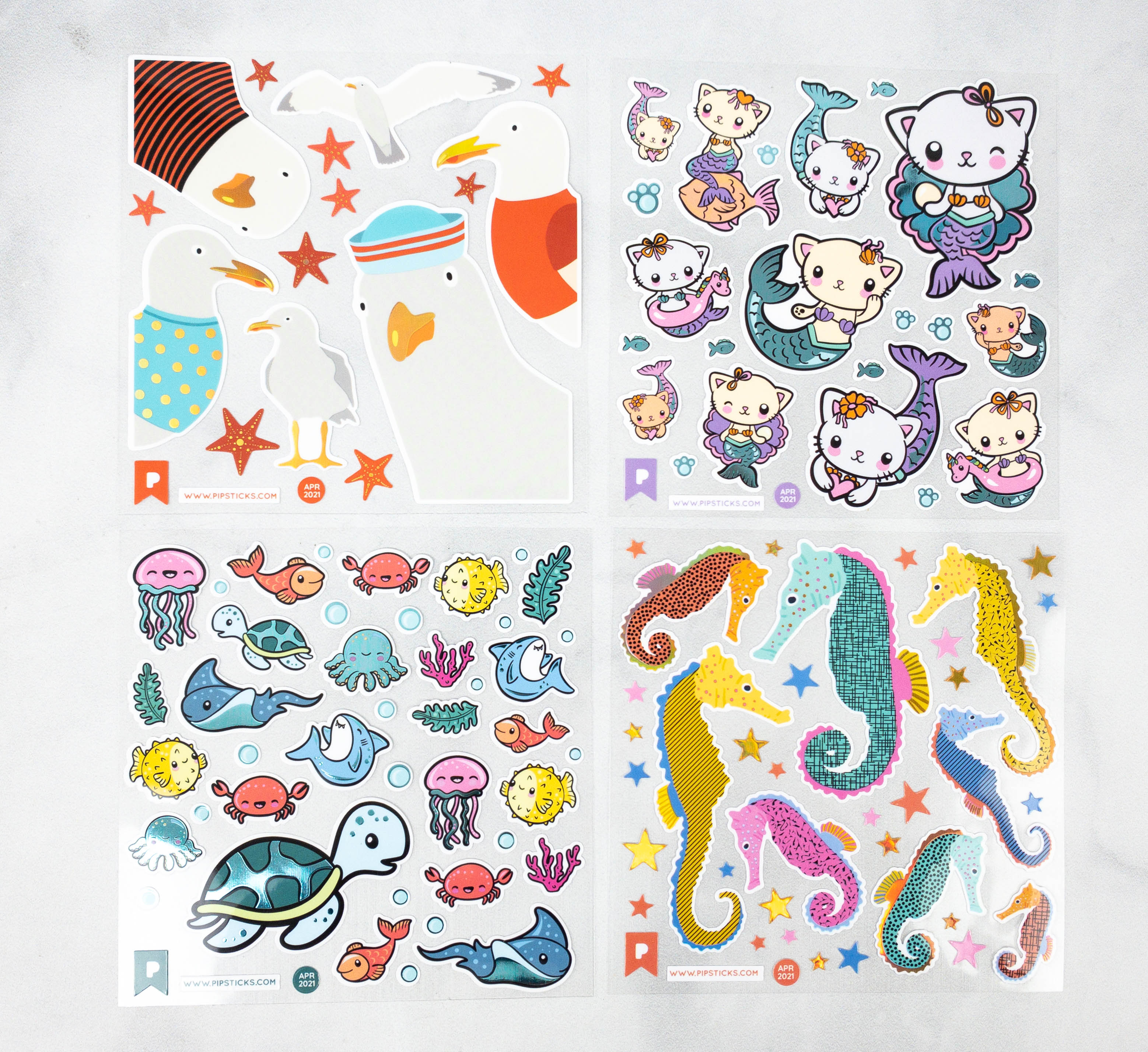 Lastly, here are marine animal stickers! The first sheet reminds me of the birds on the Finding Nemo movie, while the sheet beside it is all about mermaid cats. There's also a sheet with cute versions of underwater animals, plus another one featuring seahorses in different shapes and patterns.
This month's stickers from Pipsticks are really cute! My kids love the whole marine/sea theme, and their favorites are the sticker sheet with mermaid cats and puffy seahorse sticker. The rest of the stickers are also high-quality and ideal for decorating gadgets and other belongings. If you're into collecting stickers or using them for your journals or scrapbooks, this is a great subscription because they send amazing quality stickers with fun themes every month!
Are you getting any of Pipsticks subscriptions?
Visit Pipsticks to subscribe or find out more!