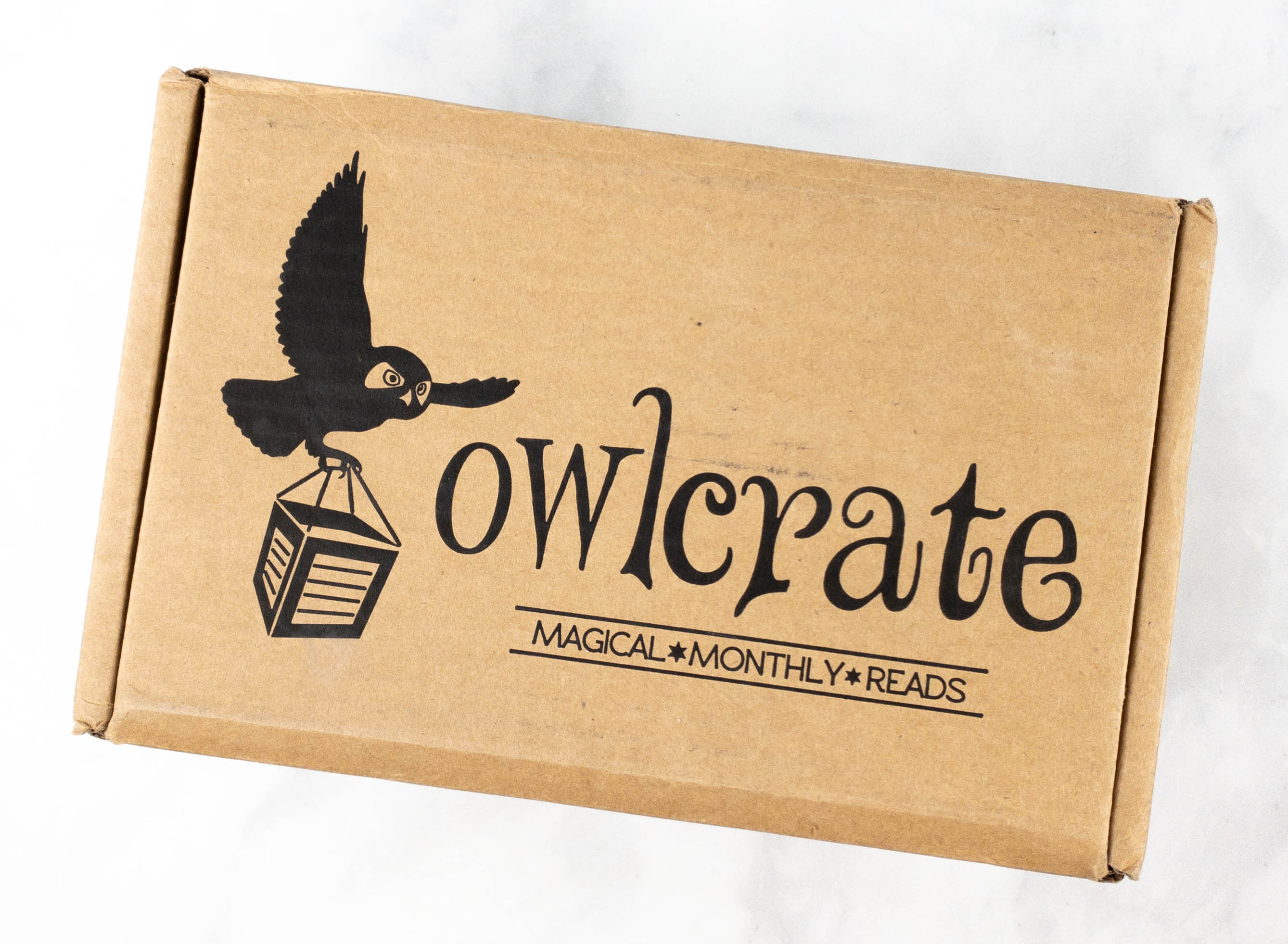 OwlCrate is a monthly subscription of YA books and bookish items. Each OwlCrate contains one new Young Adult novel, as well as 3-5 other bookish items all matched to the monthly theme. OwlCrate always sends the best items to go along with their theme with the hottest new books. OwlCrate's YA book subscription made the list in our 2021 readers' choice of the best subscriptions for teens! DEAL: Use coupon code HELLO15 to save 15% on your first subscription!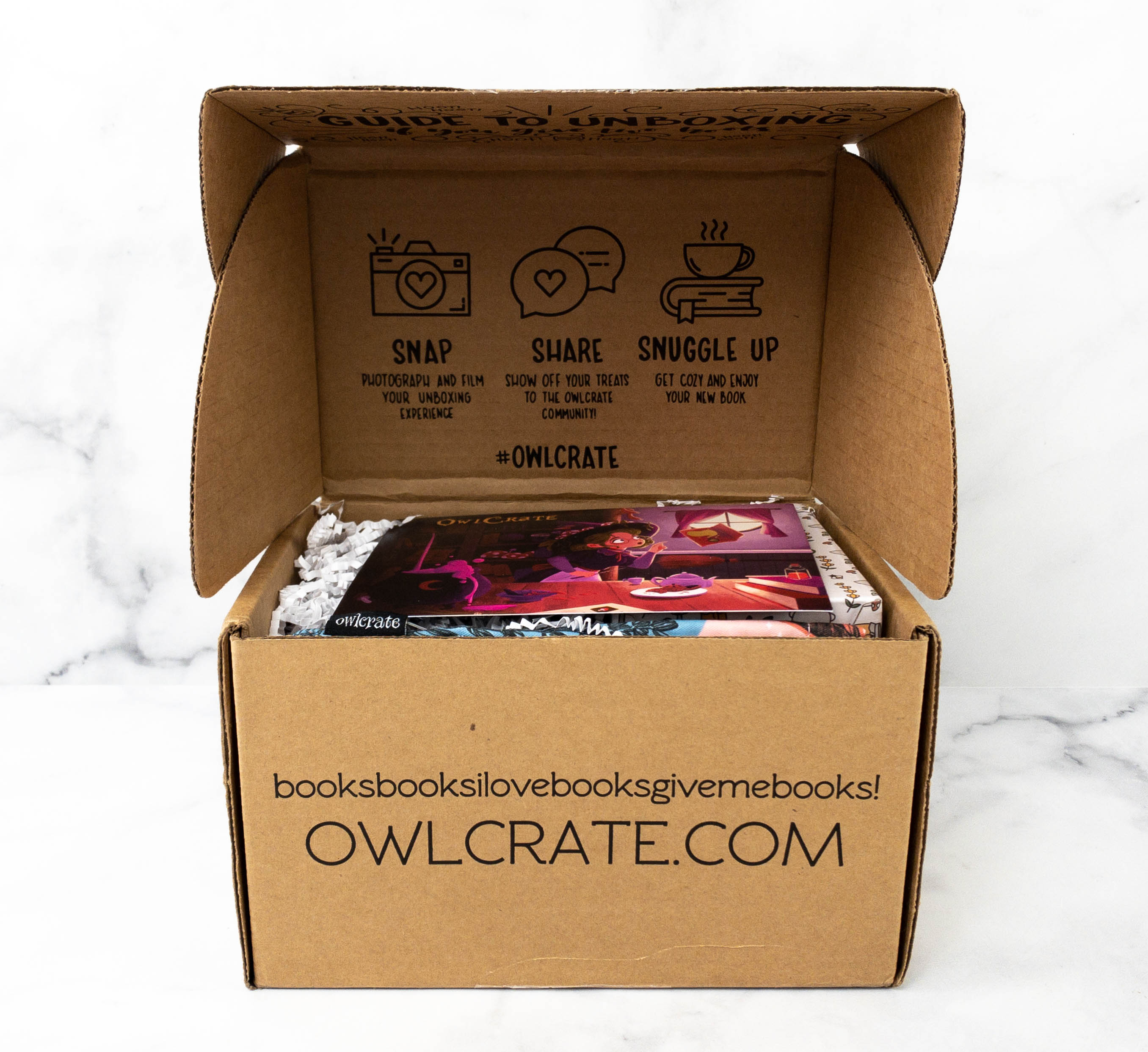 March's theme is OF WITCHES AND WONDER!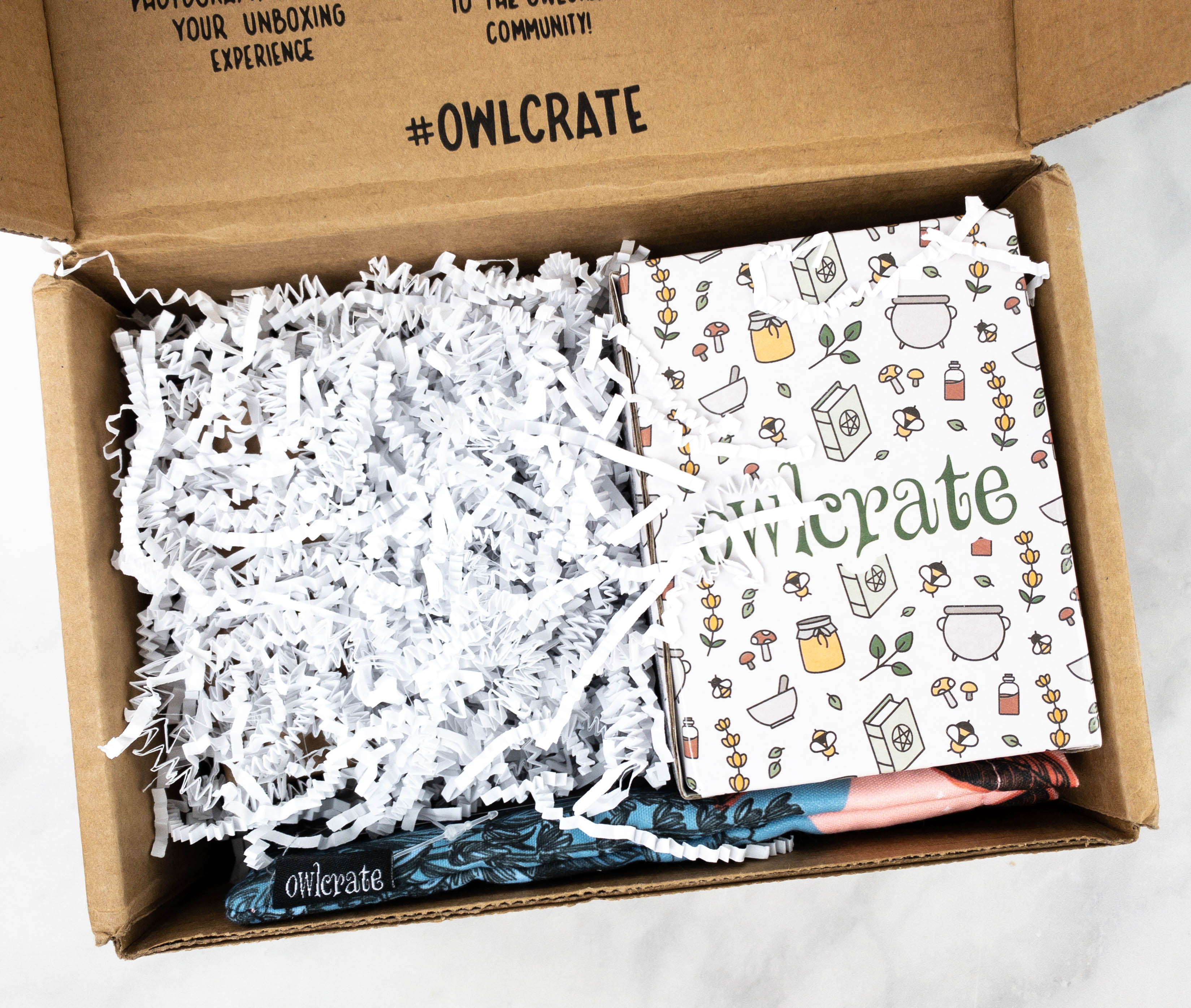 The items were cushioned with white squiggles.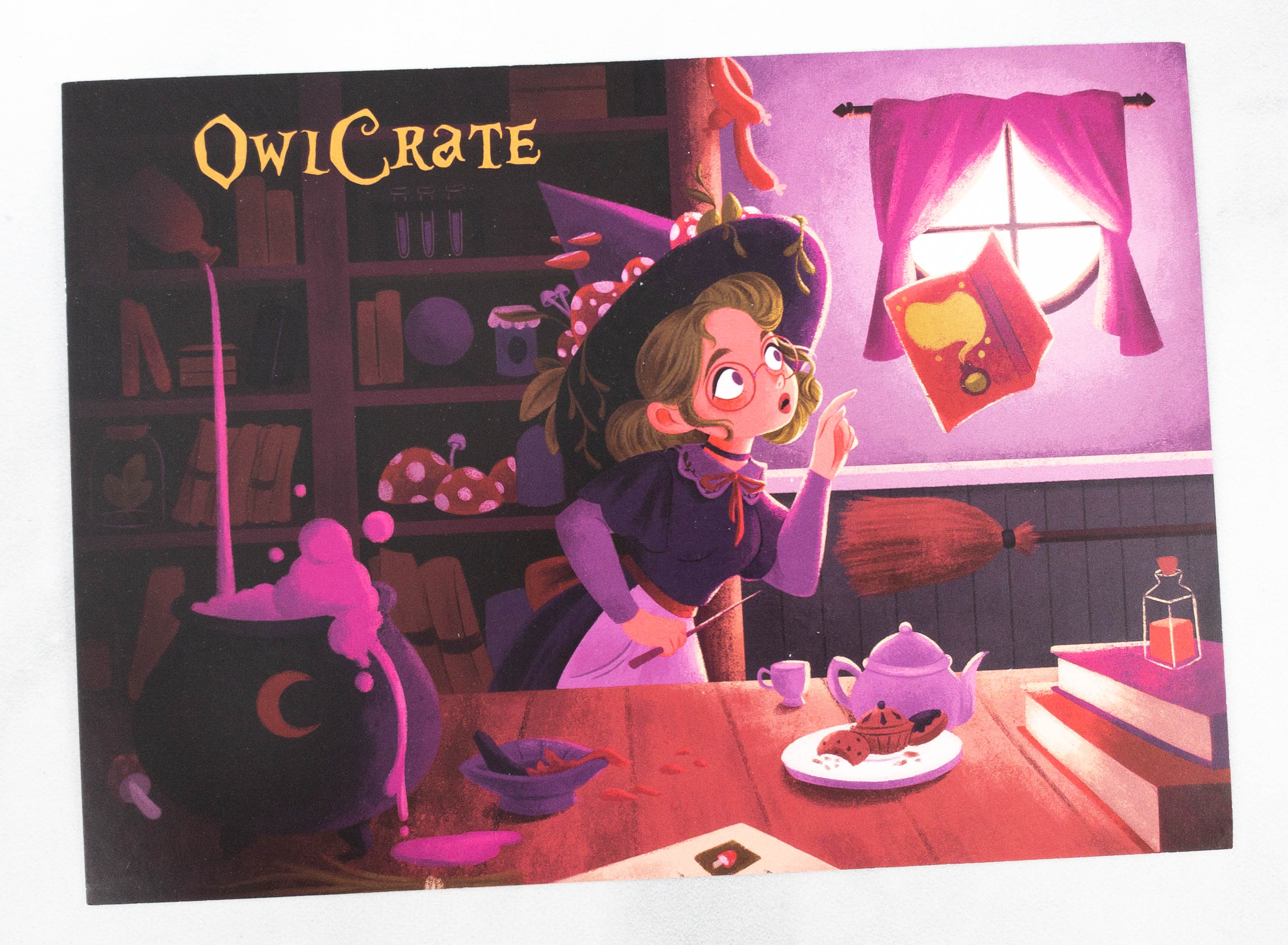 OwlCrate always has the best info card prints!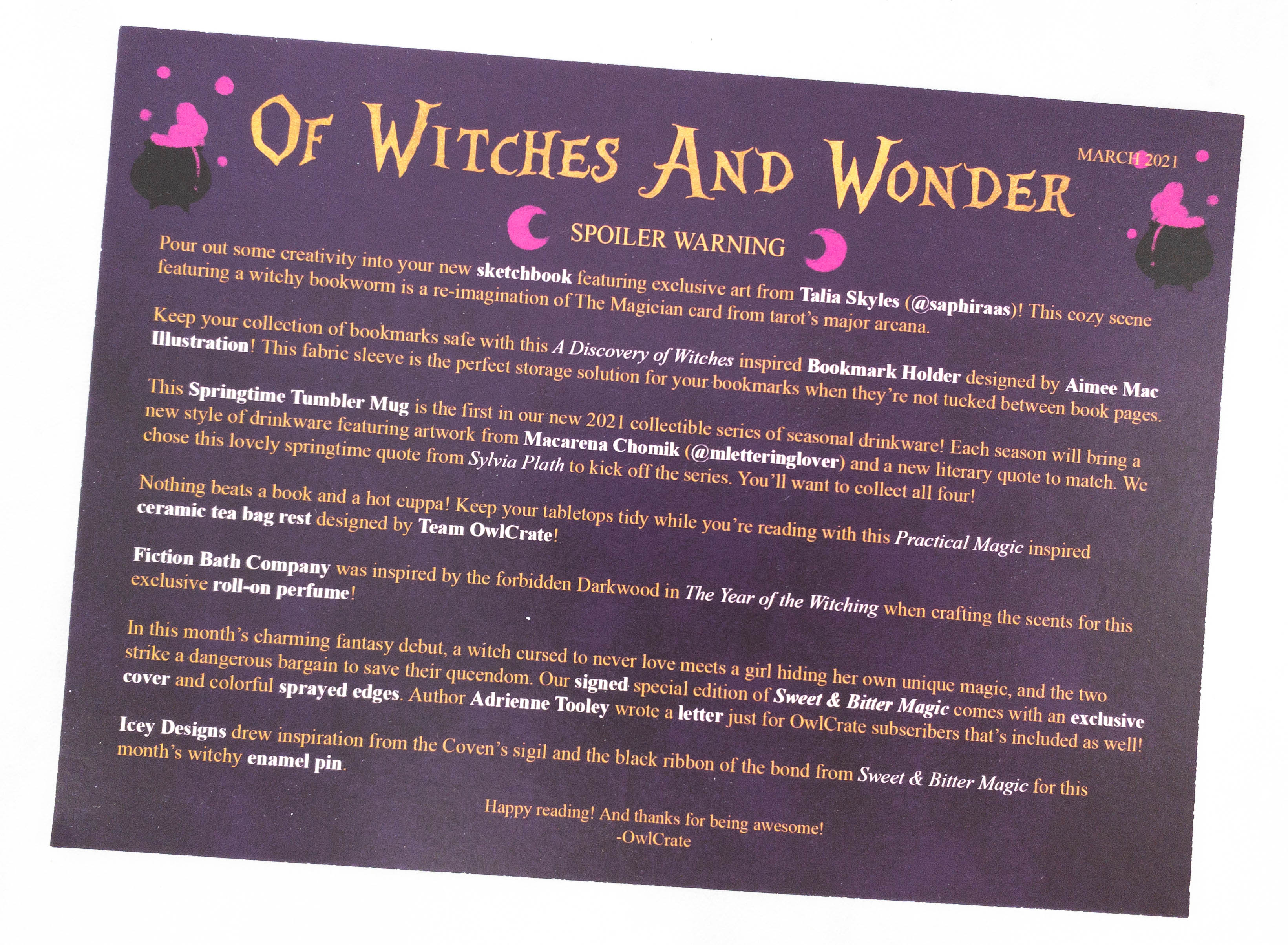 The flip side contains some spoiler warnings.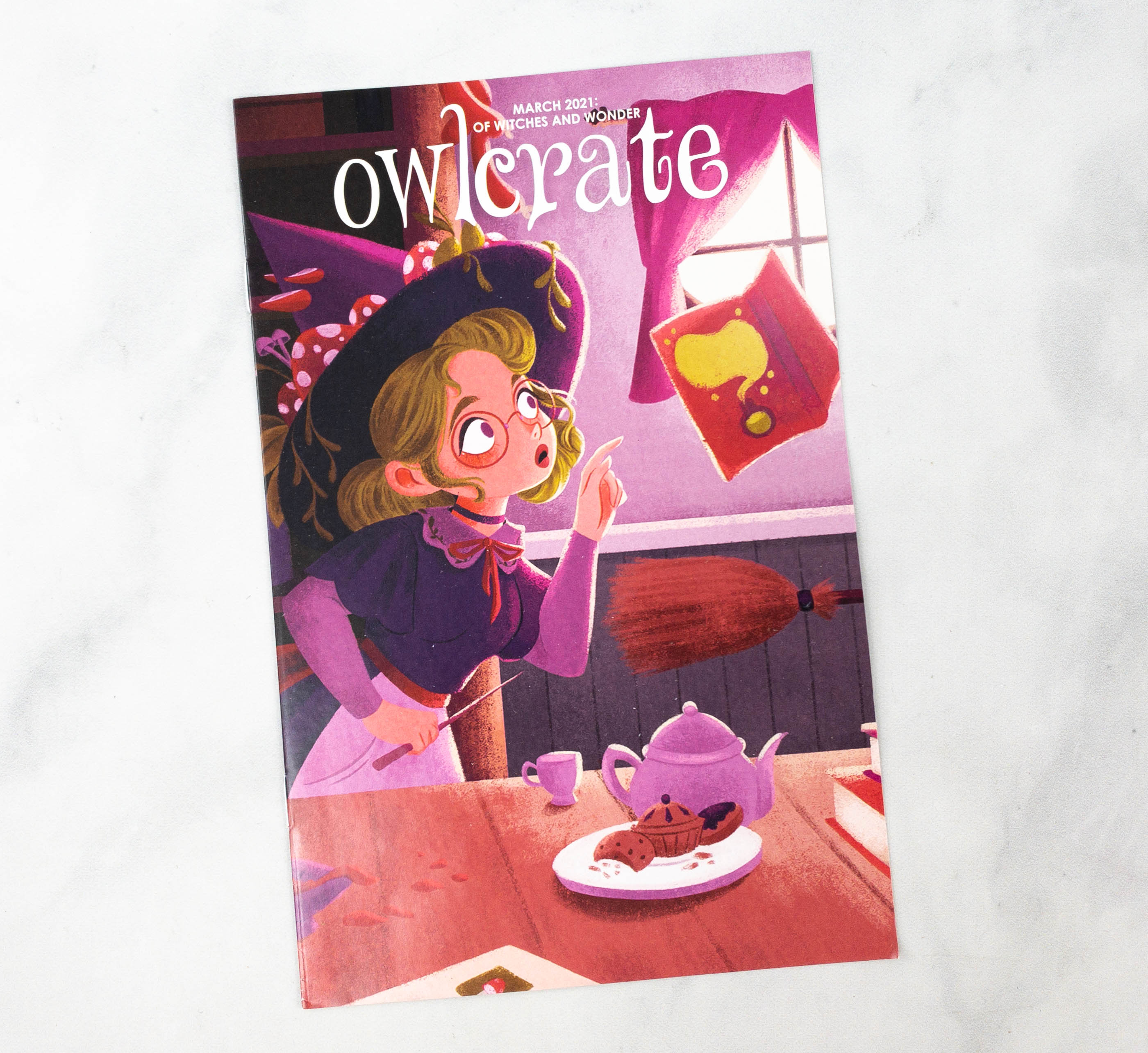 They also included a mini-magazine!
The mini-magazine includes an author interview. This month's featured author is Adrienne Tooley. Knowing what inspired the author to pen a story can help us understand the book better.
The mini-magazine also included some fun activities, while the other page is another interview with a vendor, Macarena Chomik. There are even book suggestions for those who liked the featured book this month, and it includes Cemetery Boys, Winterwood, and The Near Witch.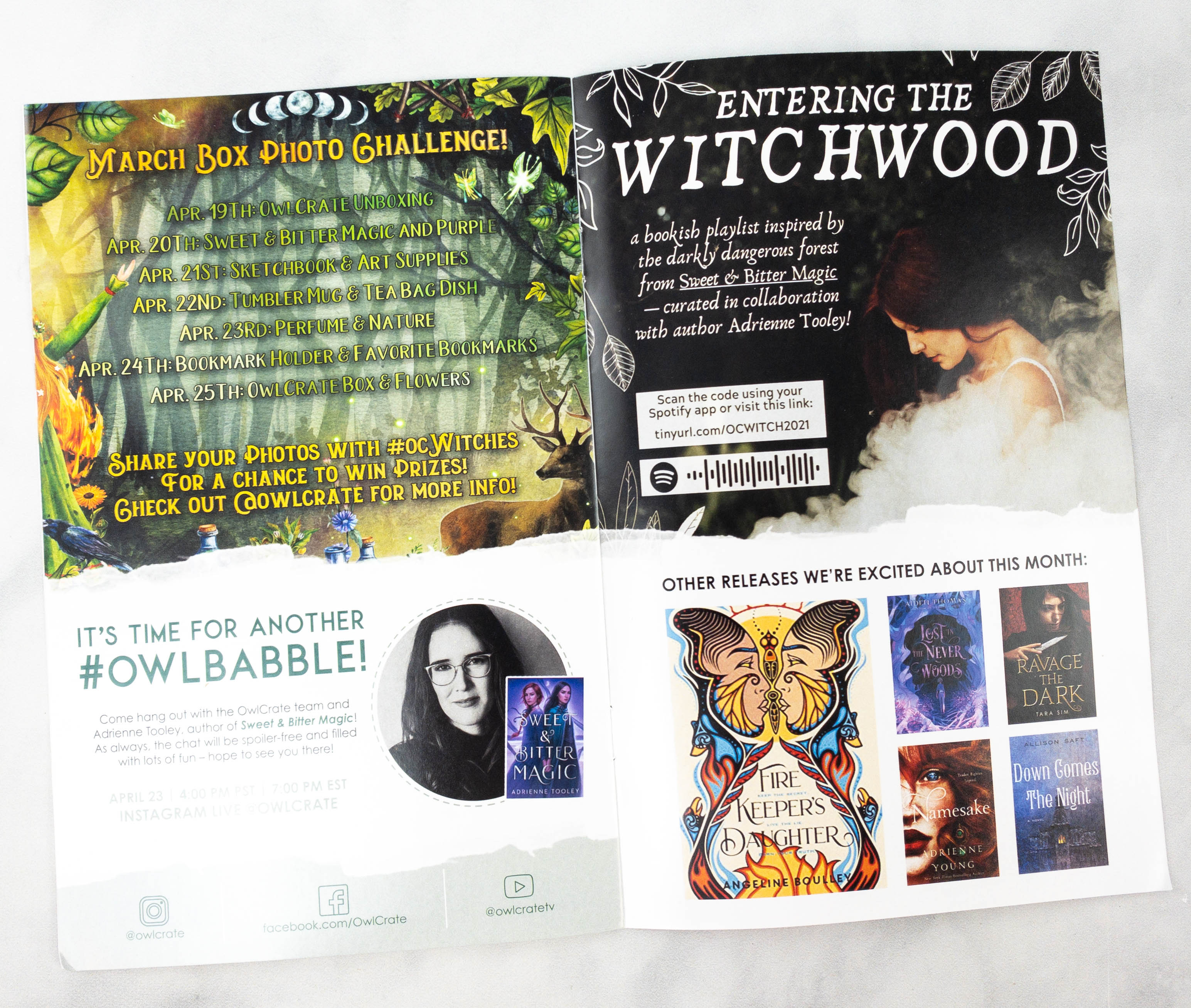 There's also a box photo challenge that you can join.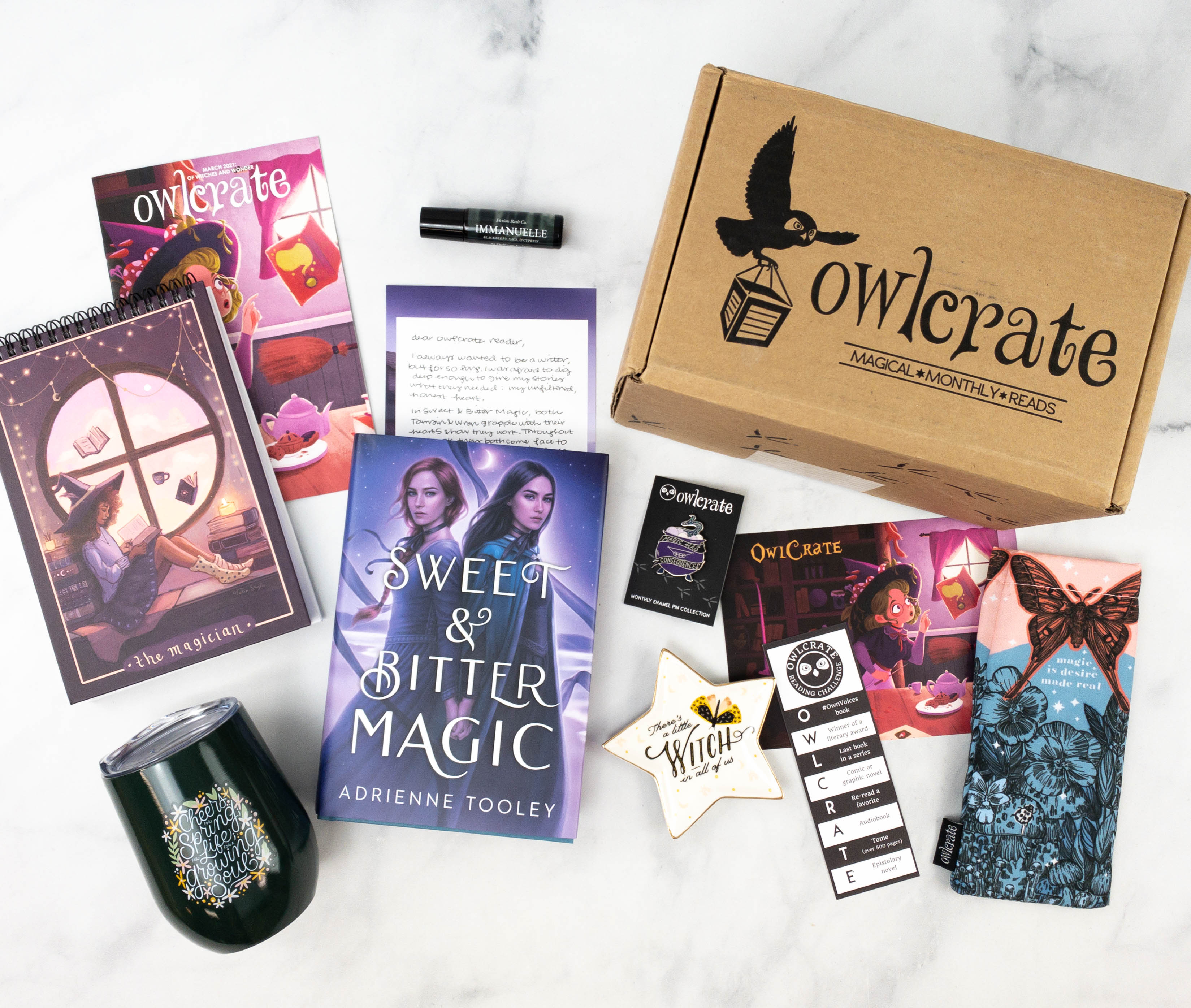 Everything in our March 2021 OwlCrate!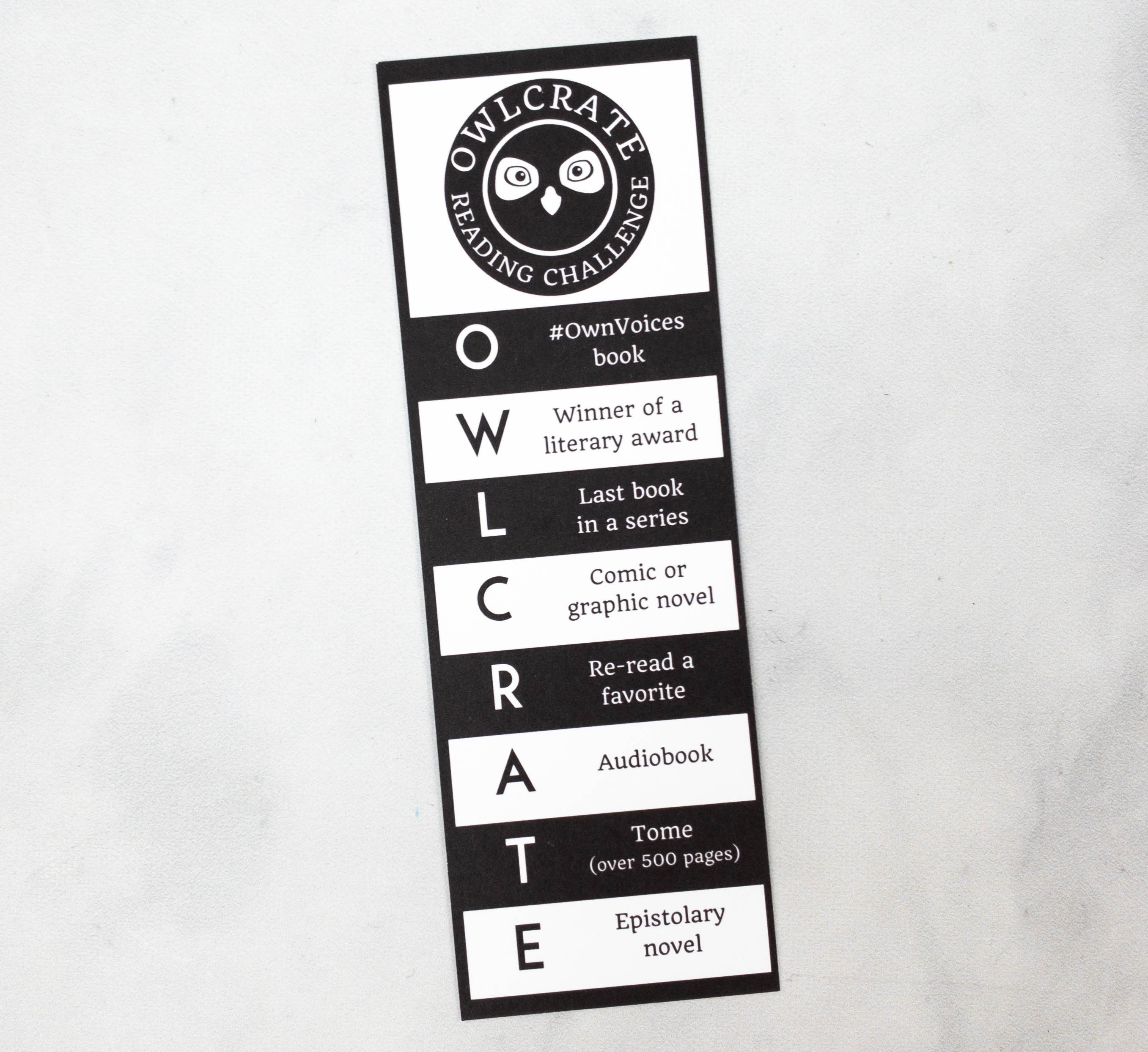 Boomark. This bookmark features the Owl Crate Reading Challenge! Each letter of the subscription name corresponds to a certain reading activity.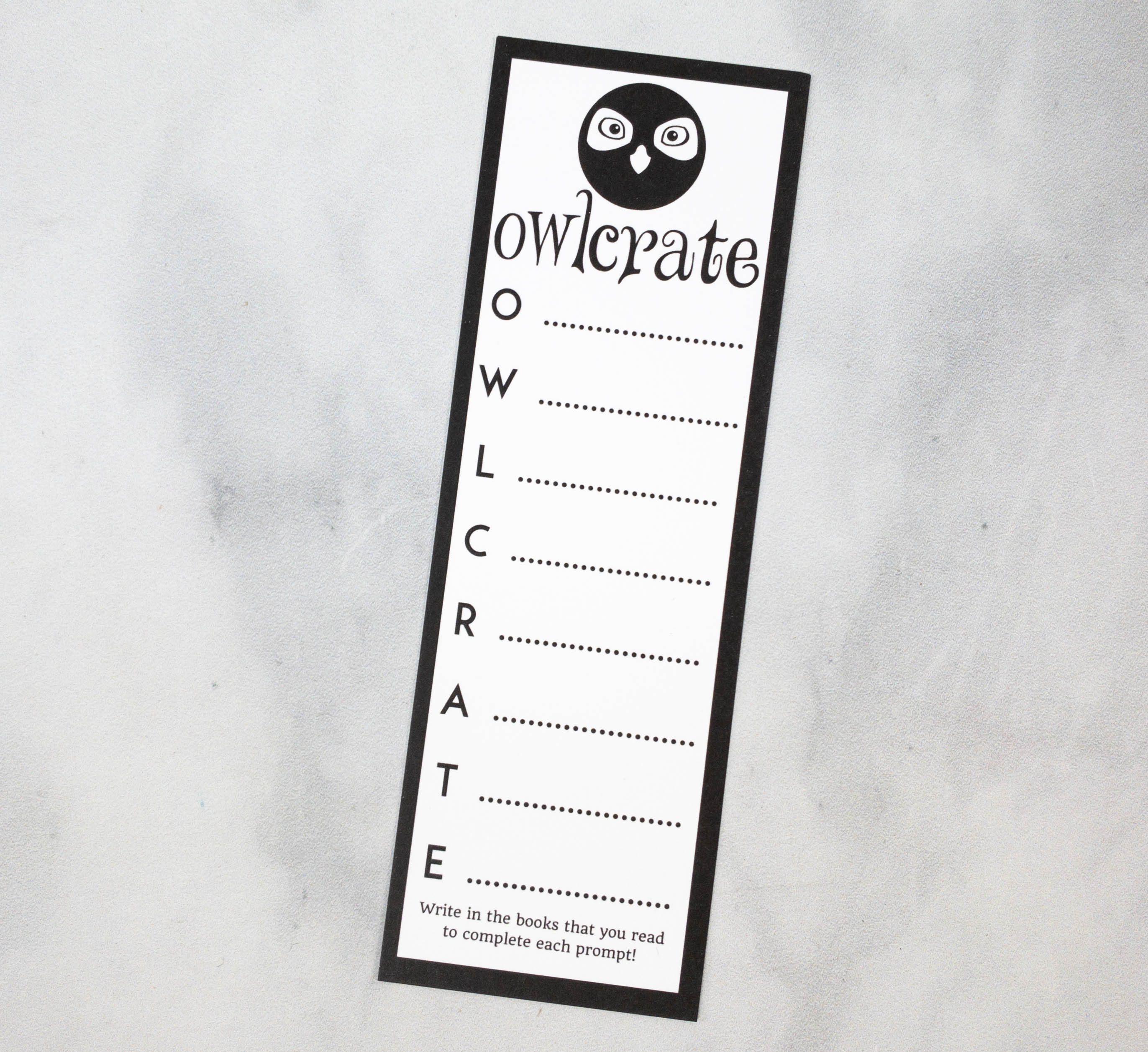 At the back, there's space where you can write the books that you read for each prompt.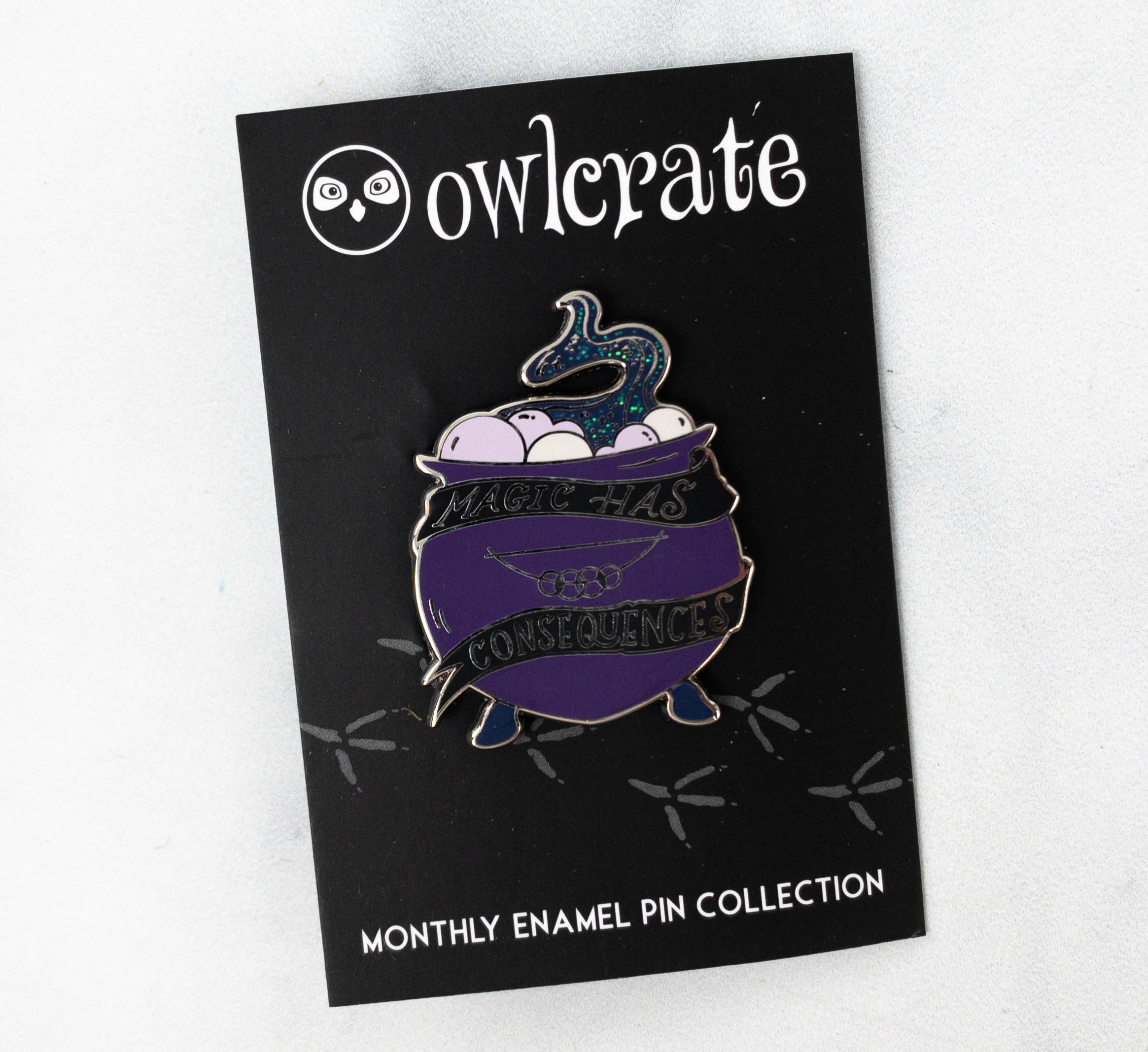 Enamel Pin. Every OwlCrate box includes an enamel pin. This month, the pin is designed by Icey Designs and inspired by Sweet and Bitter Magic.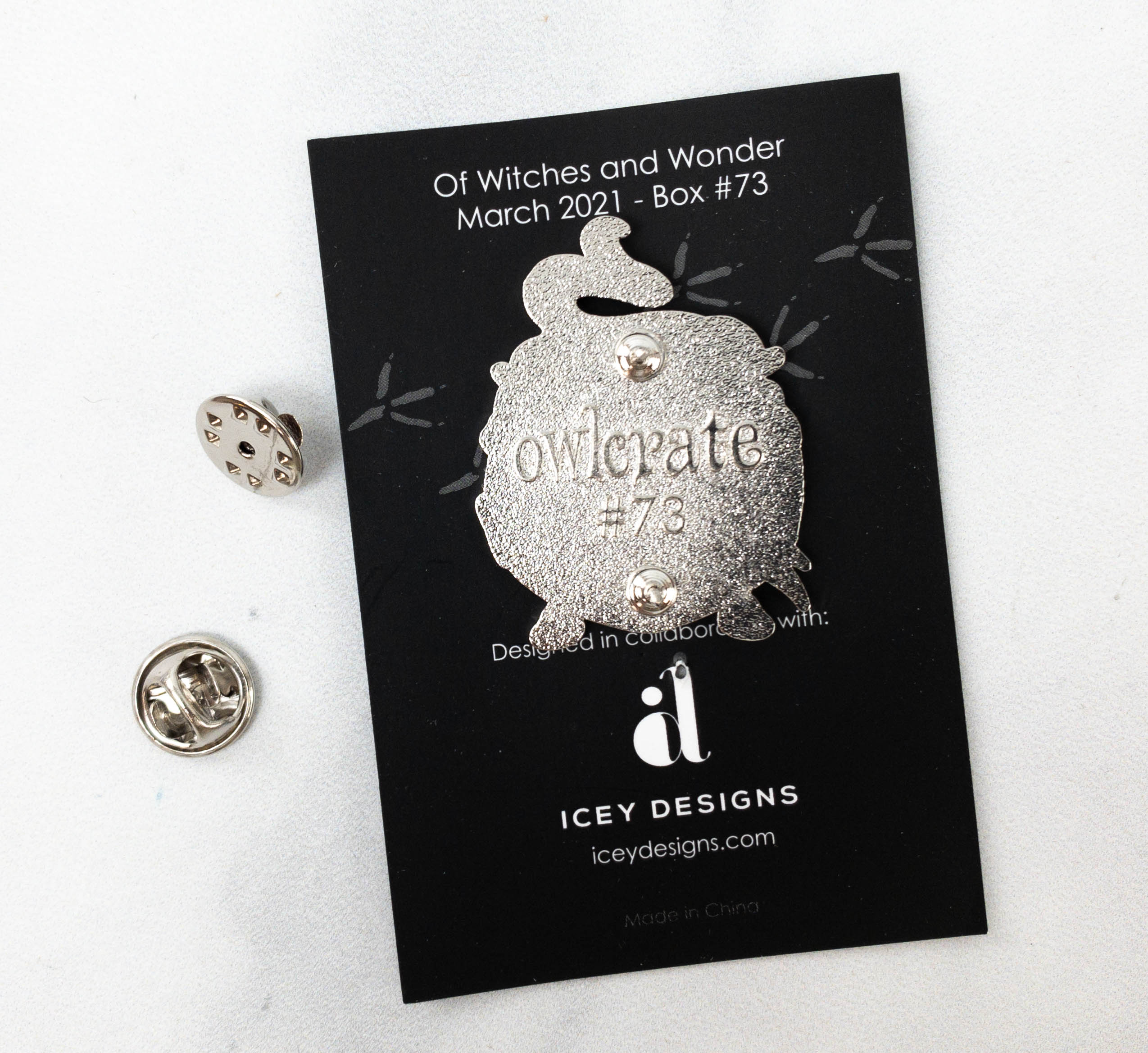 The pin is a bit heavy so it's supported by two posts.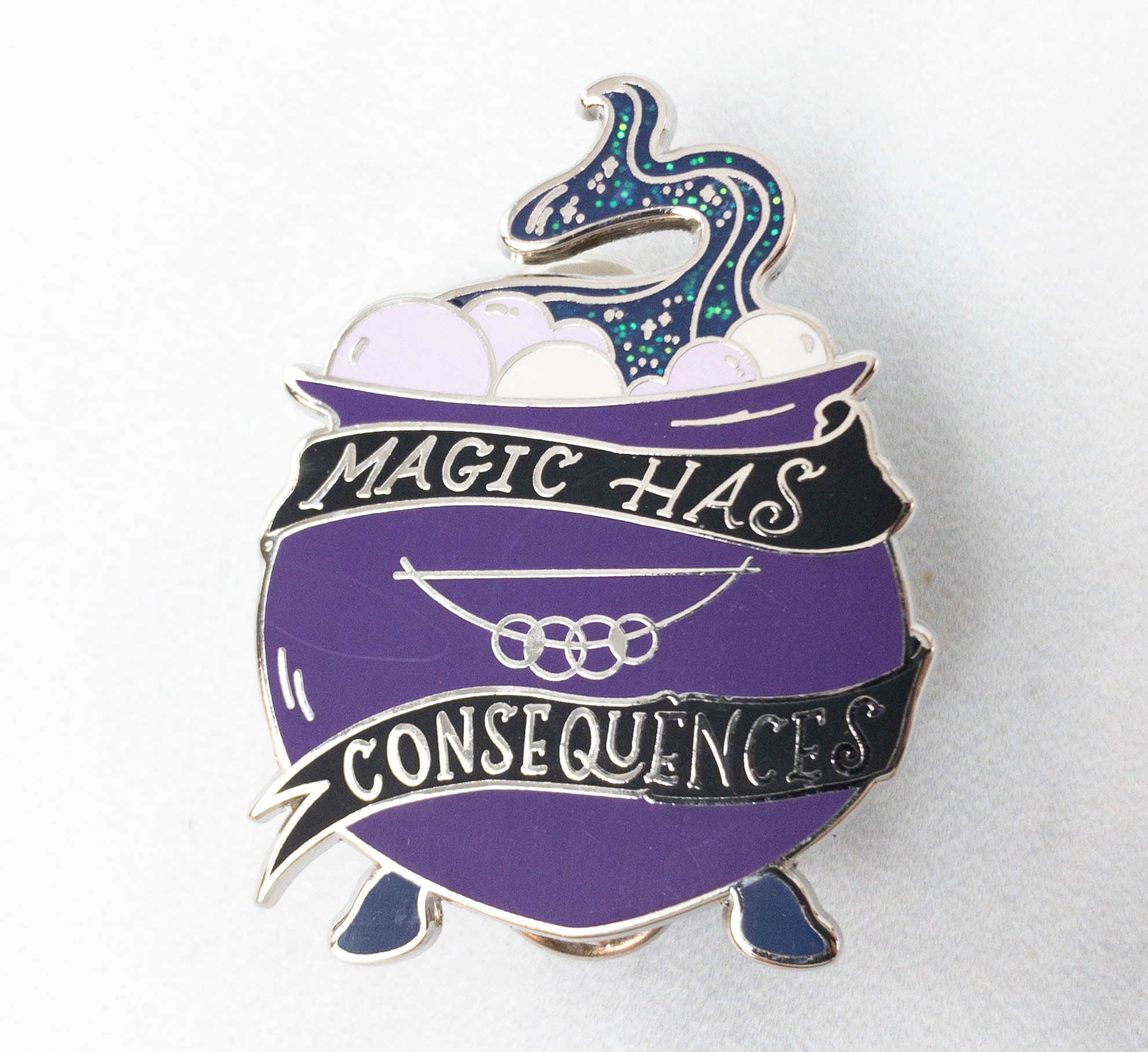 This month's pin features a big cauldron, brewing a magical potion. There is also a warning that comes along with it: "Magic has consequences".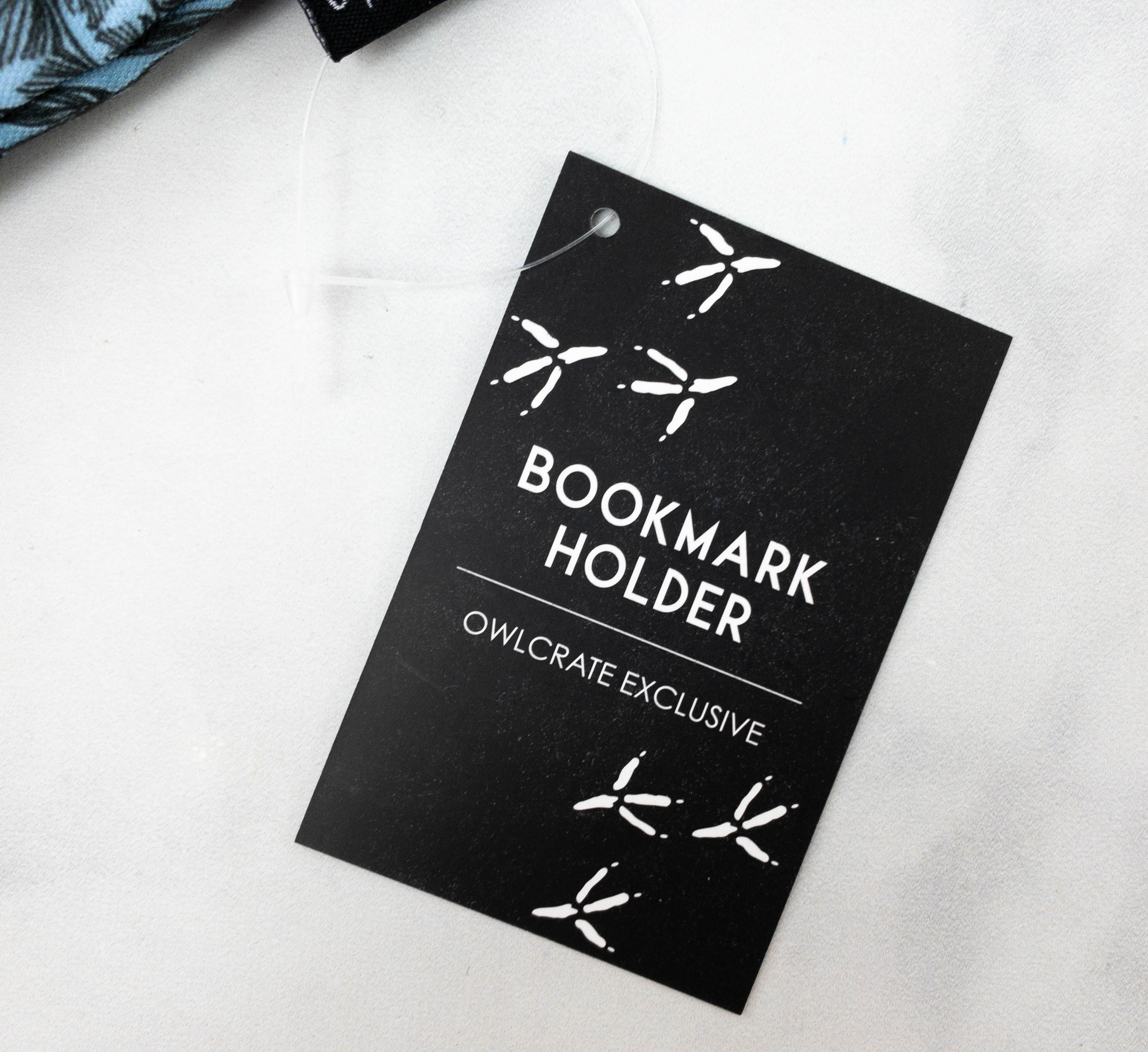 Bookmark Holder. They also sent a handy bookmark holder where I can keep my bookmarks safe!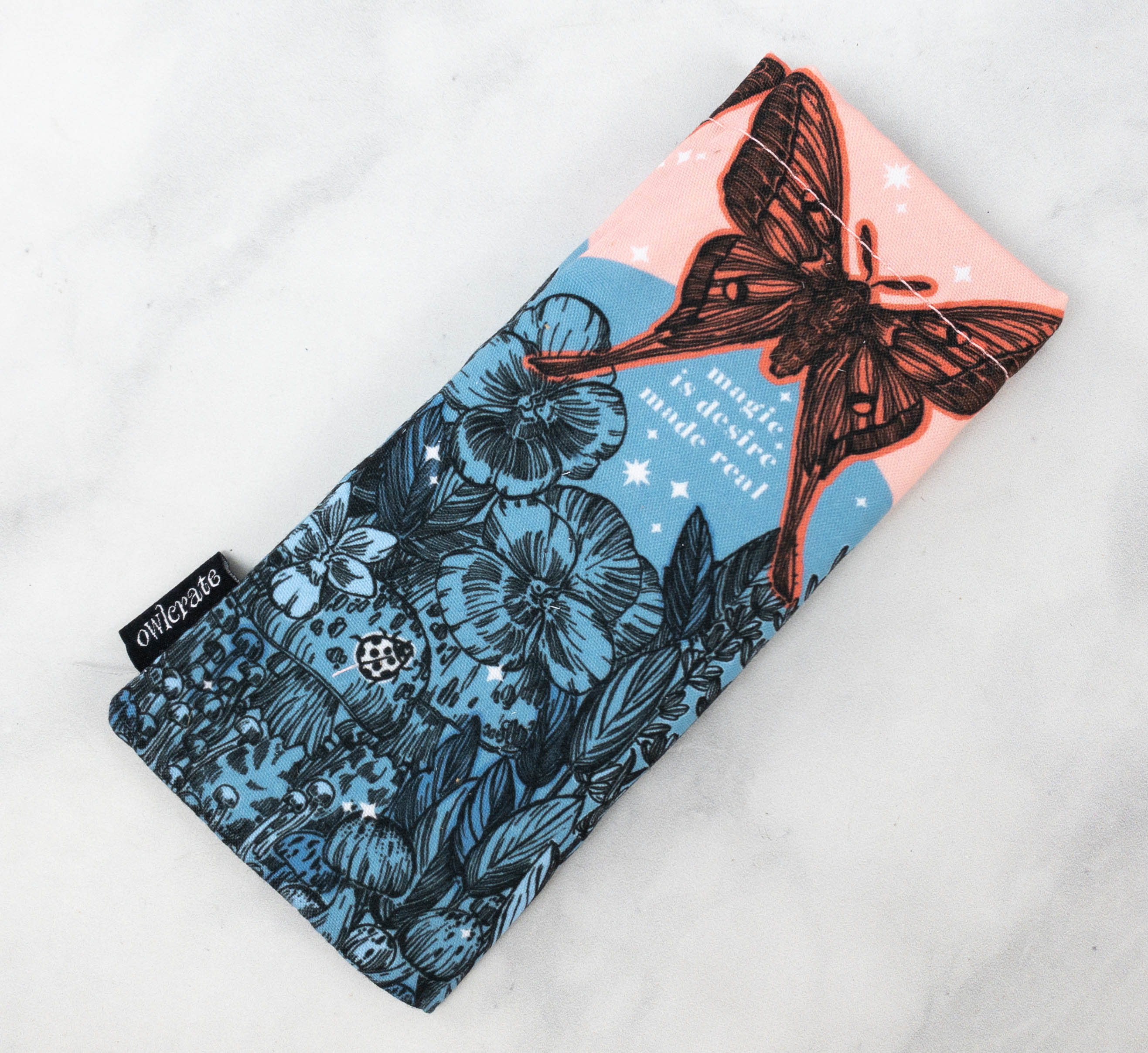 The pouch has a lovely floral and butterfly design. I can fit a few bookmarks in here with no problems!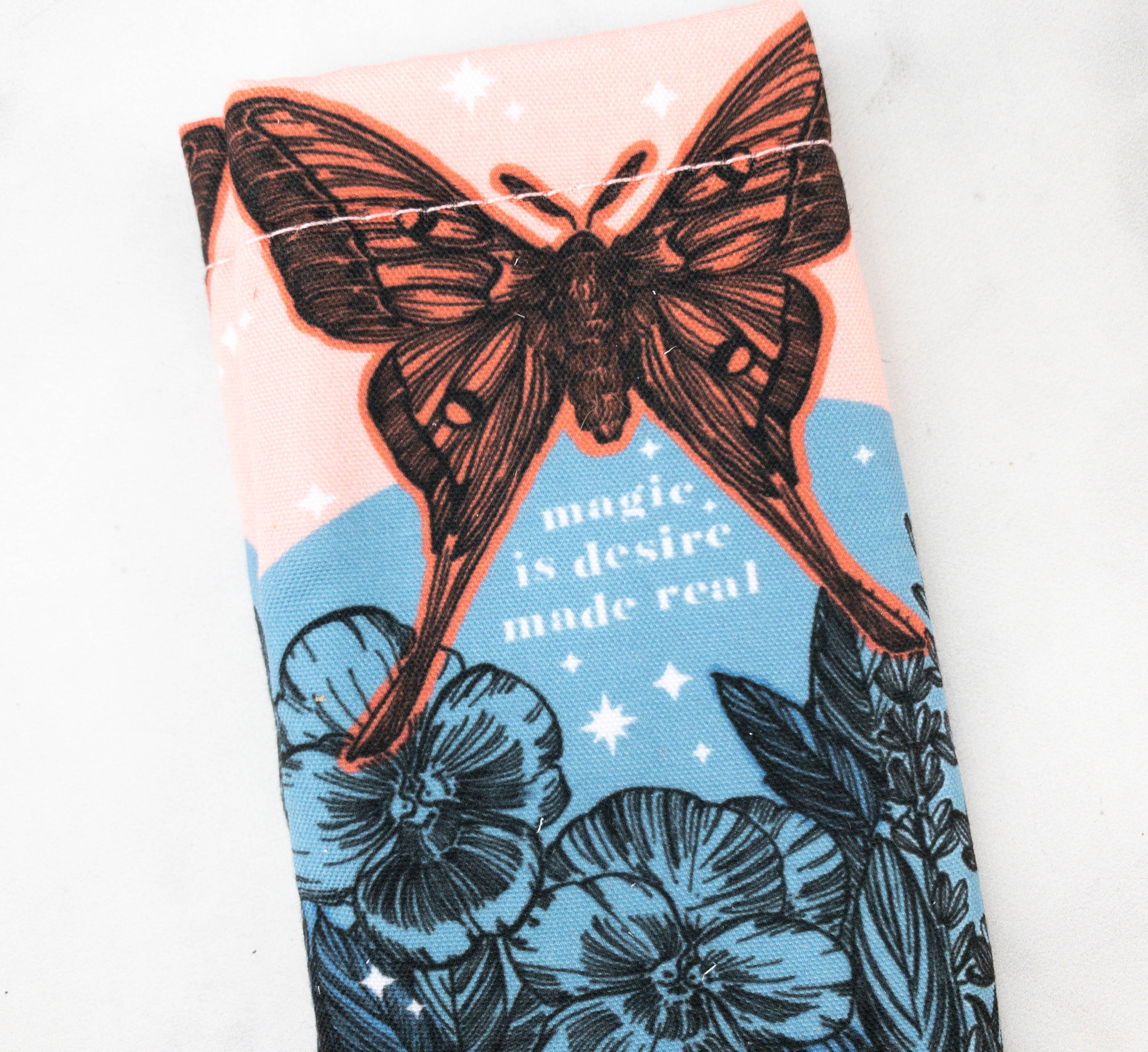 Inspired by the novel Discovery of Witches, there's a text on its upper part that says: "Magic is desire made real."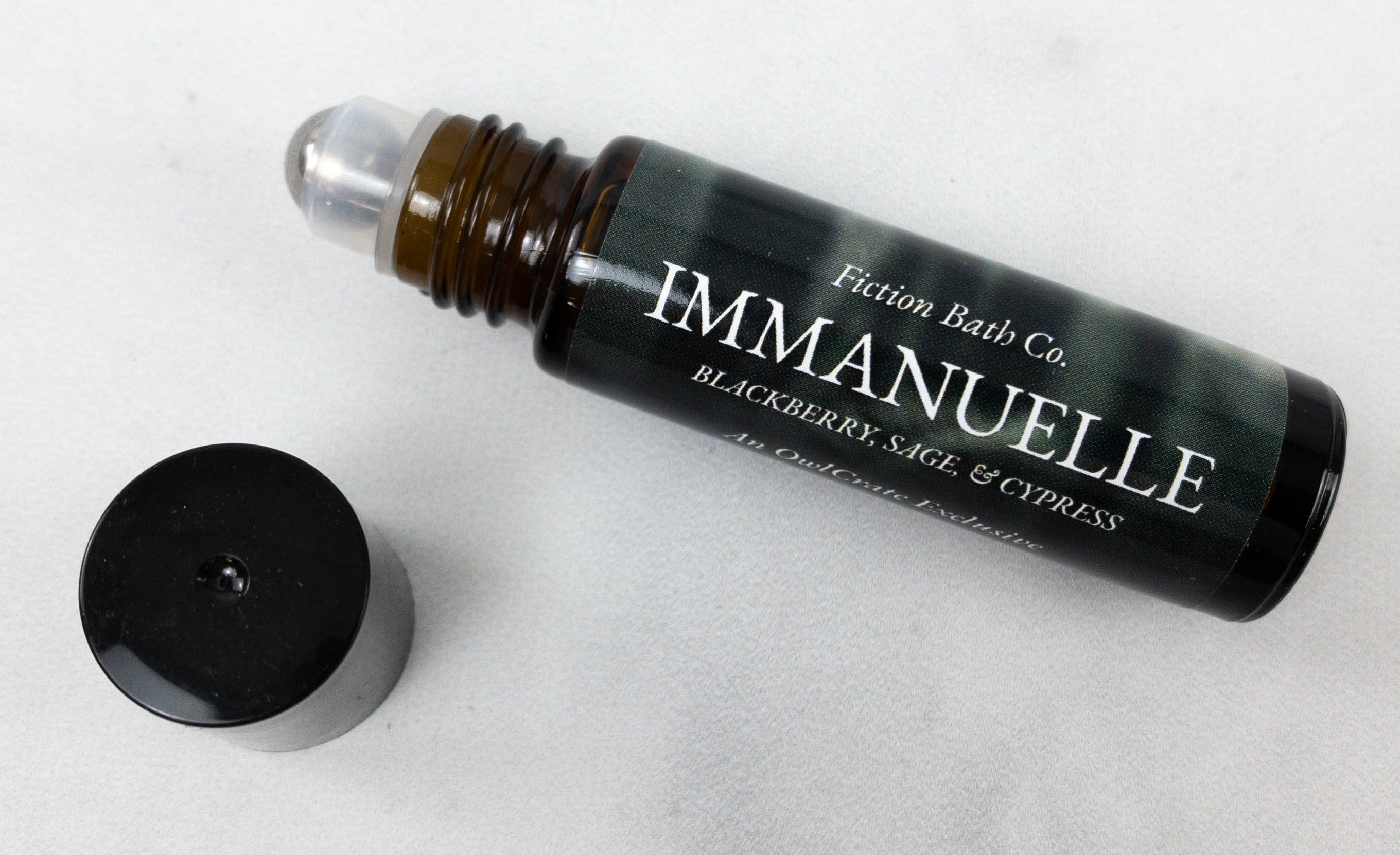 Roll-on Perfume. I love this roll-on perfume as it's very convenient and easy to use! It has a lovely woodsy floral scent inspired by the Darkwood in The Year of the Witching, and the formula is concentrated so a little goes a long way. All you have to do is to apply it on pulse points so the heat emanating off of your body will help the perfume fragrance project better.
Ceramic Tea Bag Rest. The Owl Crate-exlusive tea bag rest came in its own box packaging!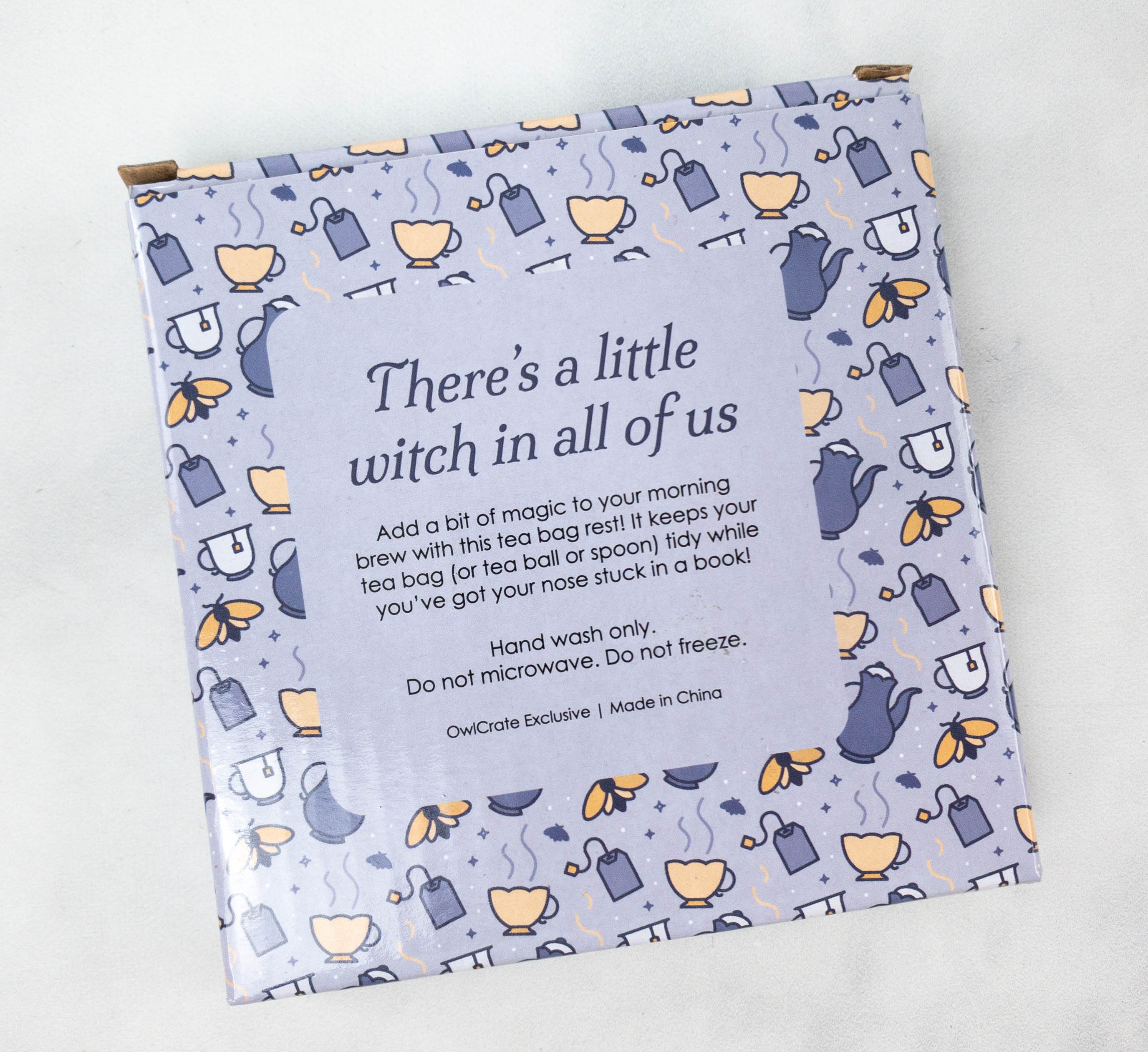 According to the label, this item is ideal for hand washing only. It shouldn't be put inside the microwave and it shouldn't be frozen either.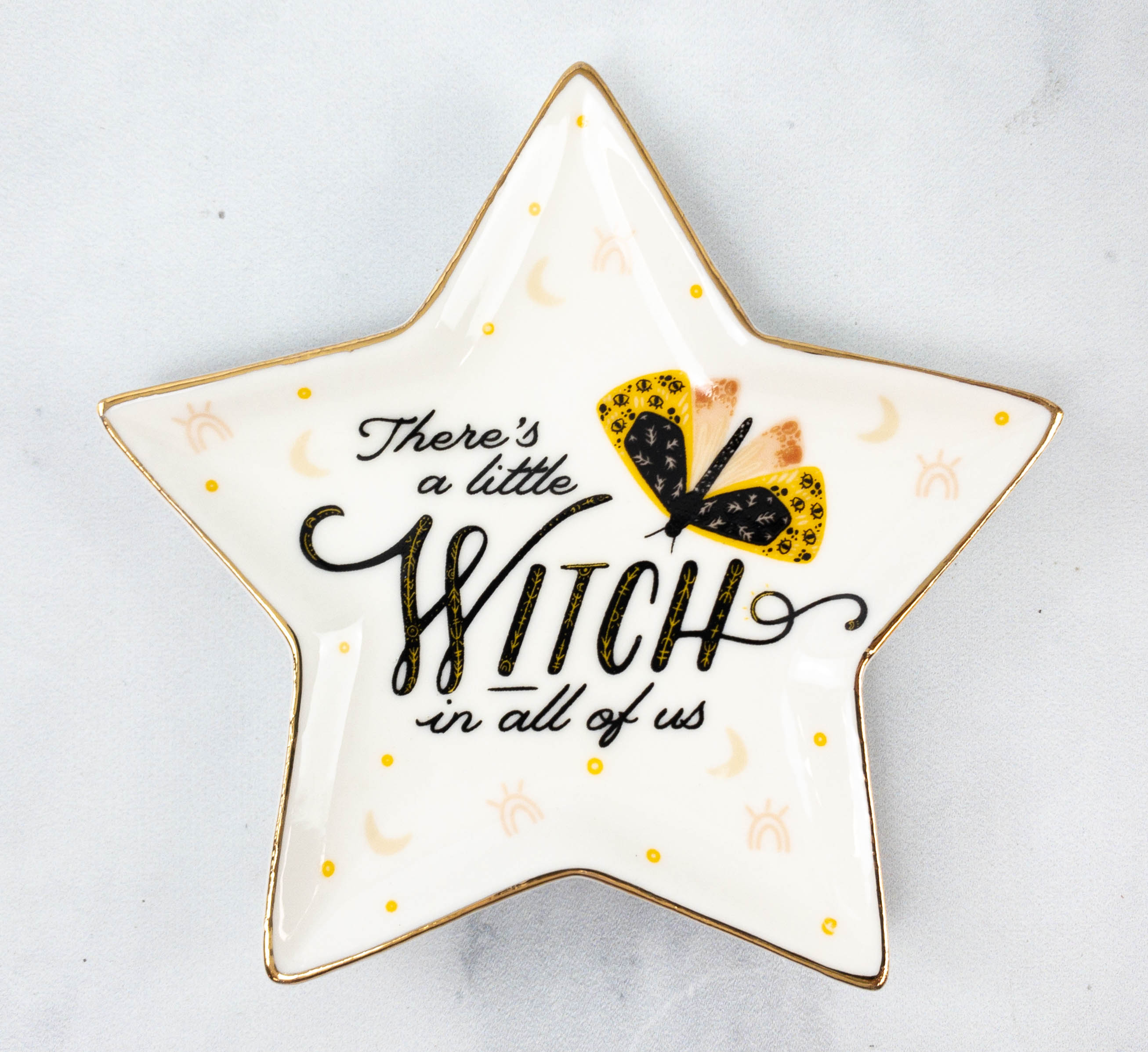 The tea bag holder is star shaped! You can place your tea bag on it once you're done dunking the tea bag in hot water so you don't have to worry about making a mess on the table.
It has a lovely gold lining and it also features a butterfly along with a quote from Practical Magic: "There's a little witch in all of us". TOTALLY A FAVE and if you are a young person that hasn't read the books/watched this movie, please do!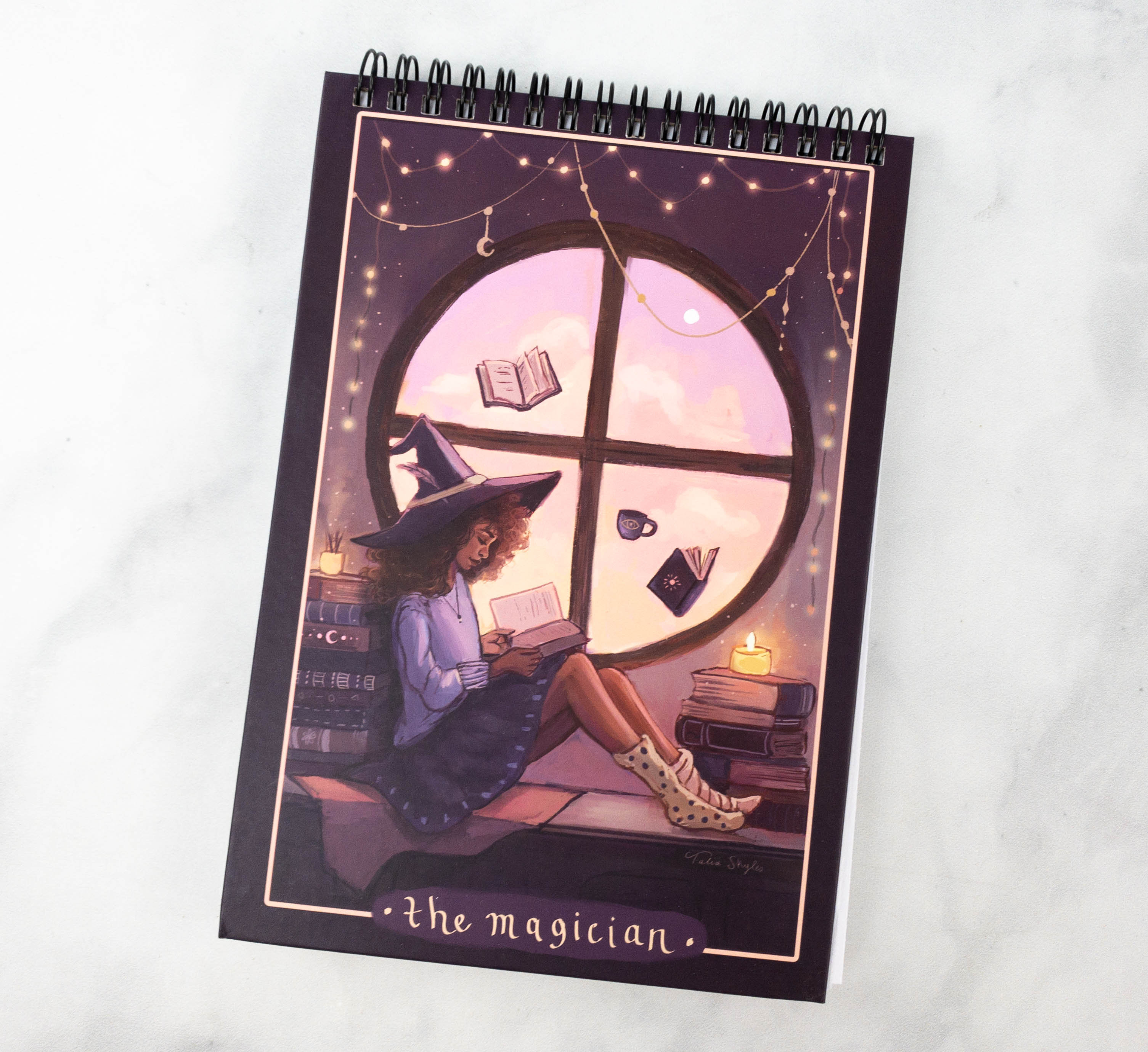 Sketchbook. They also included this sketch book in the box! The cover features an illustration by Talia Skyles, featuring a witchy bookworm. I like the small details, like the coffee cup and even some books just floating around casually!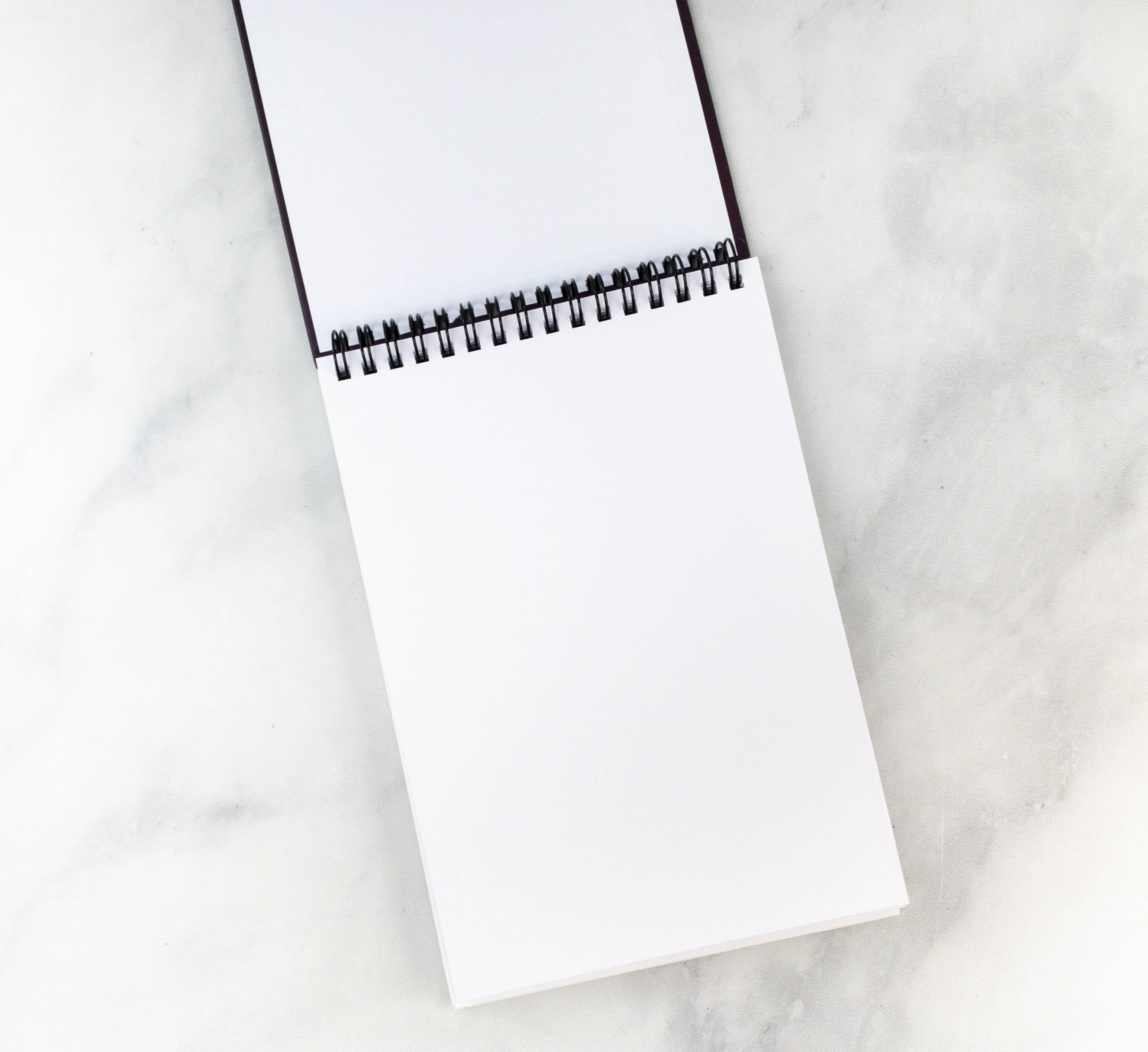 The sketchbook is almost as big as this month's featured book. The blank pages are smooth and they are great for drawing and doodling.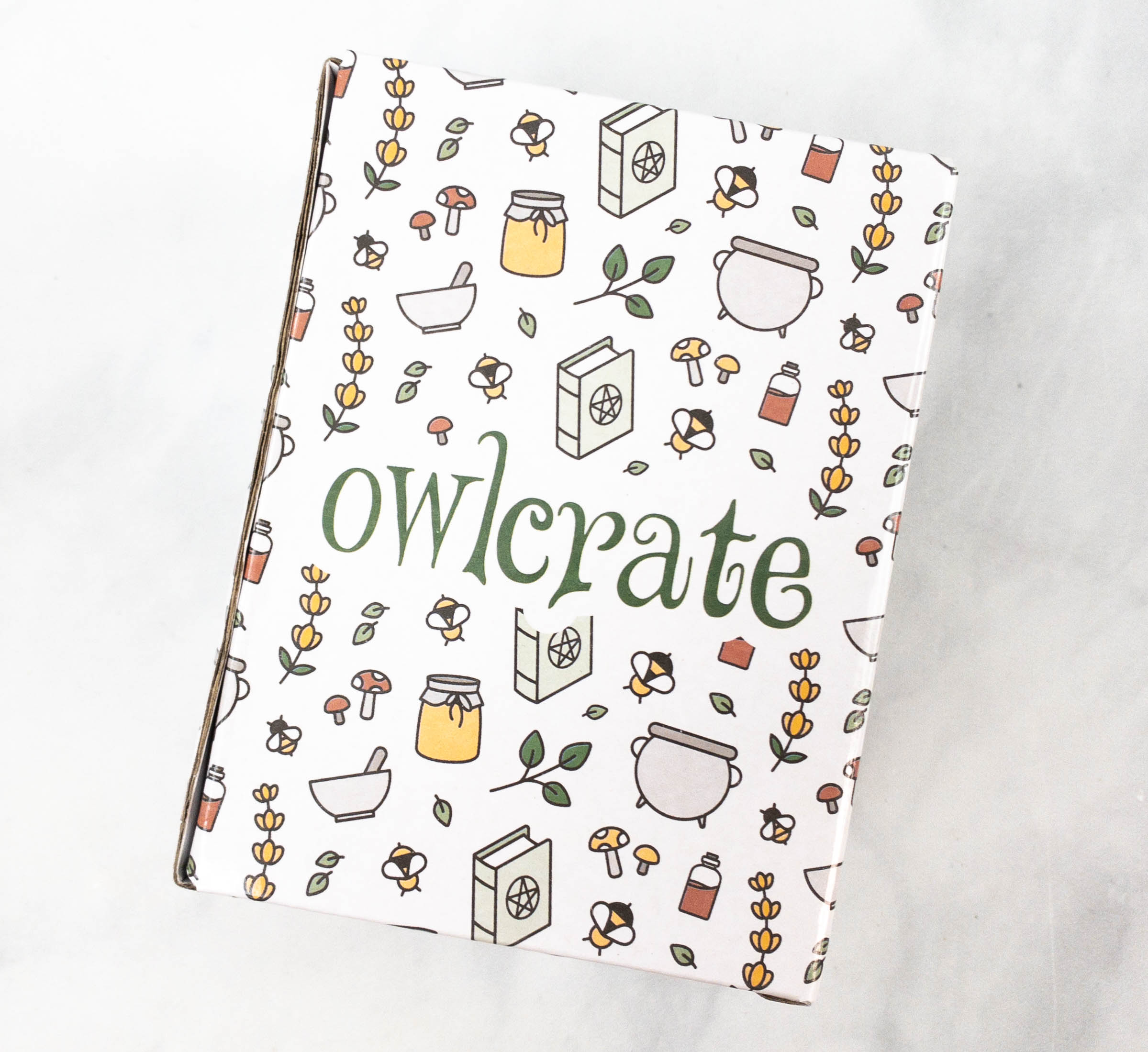 Springtime Tumbler Mug. Here's another item that came in its own box container, a cute spring-themed tumbler mug!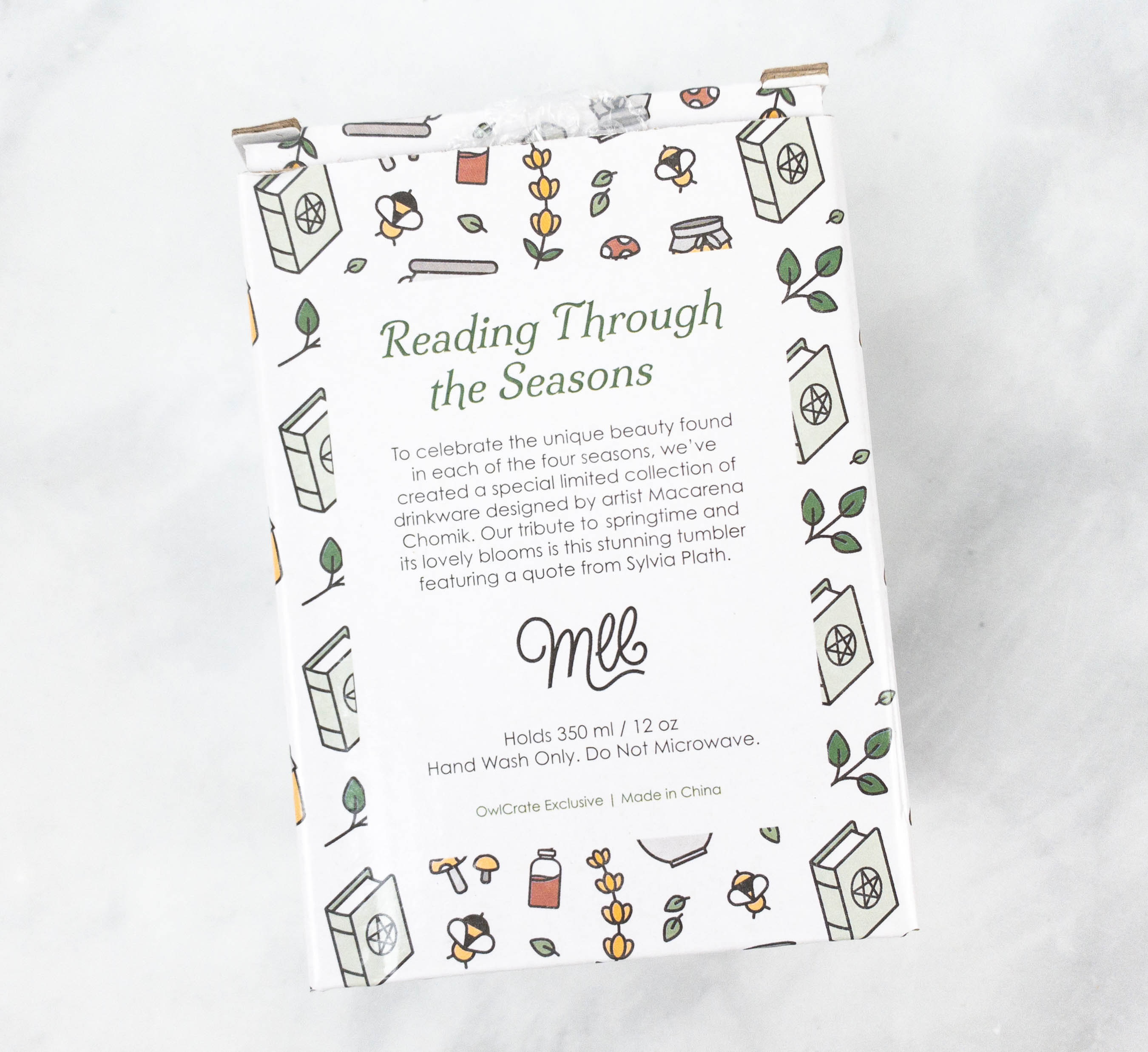 According to the box, the mug can hold up to 350 ml of drink. It's recommended to be hand-washed only.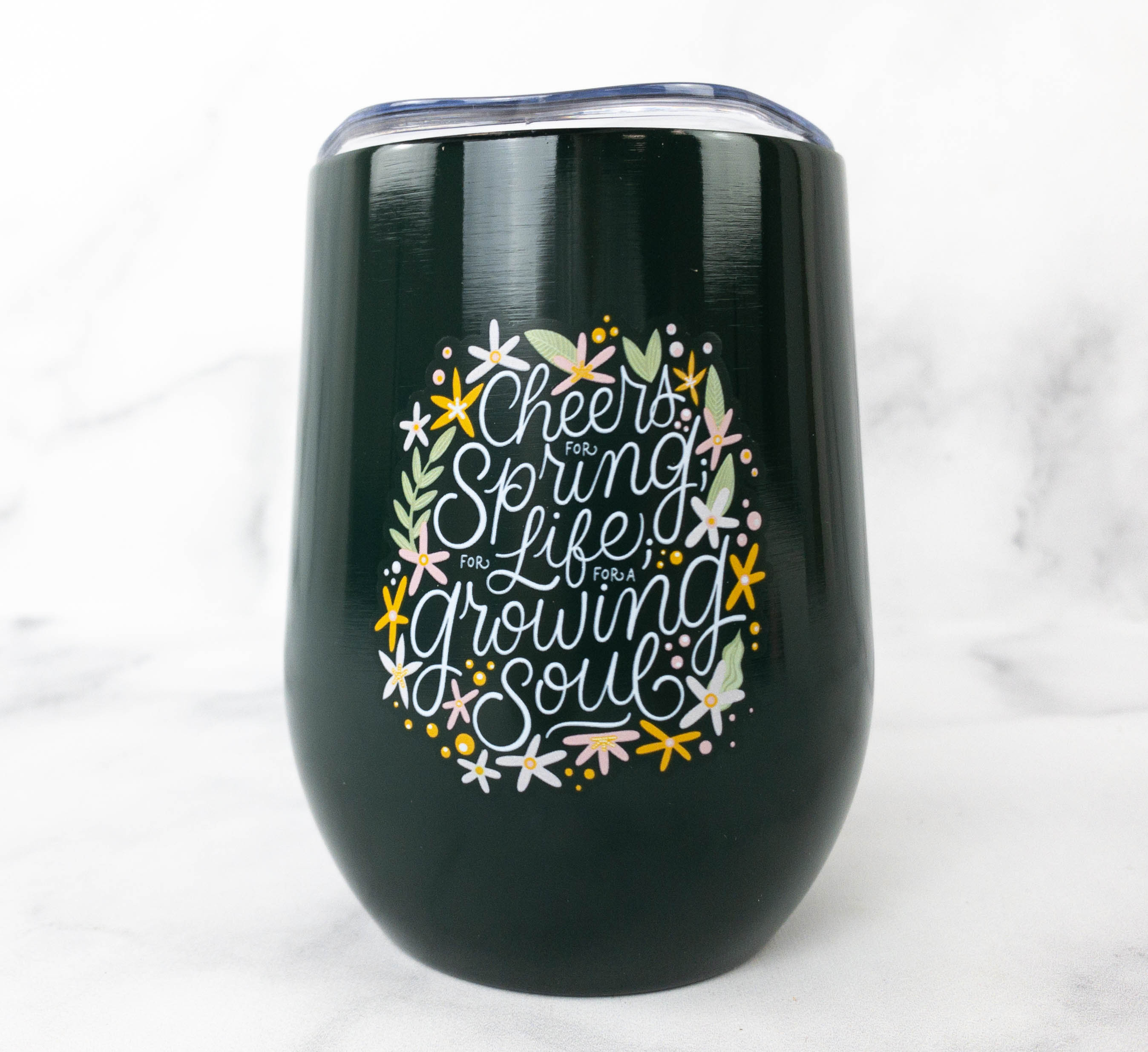 The dark green tumbler features a quote from Sylvia Plath: "Cheers for spring; for life; for a growing soul".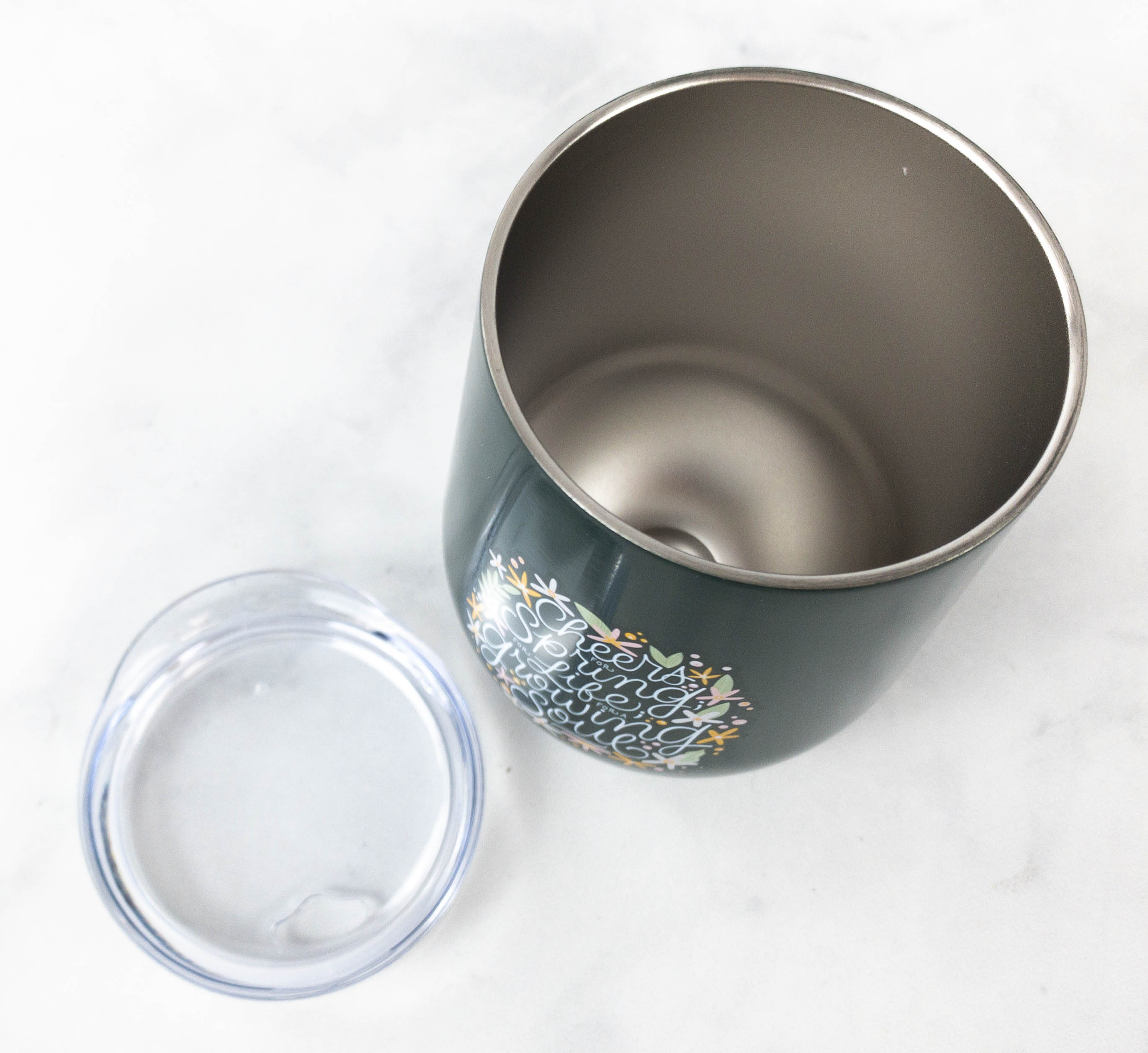 It also came with a see-through lid. This tumbler is the first from Owl Crate's new 2021 collectible series of seasonal drinkware, designed by Macarena Chomik.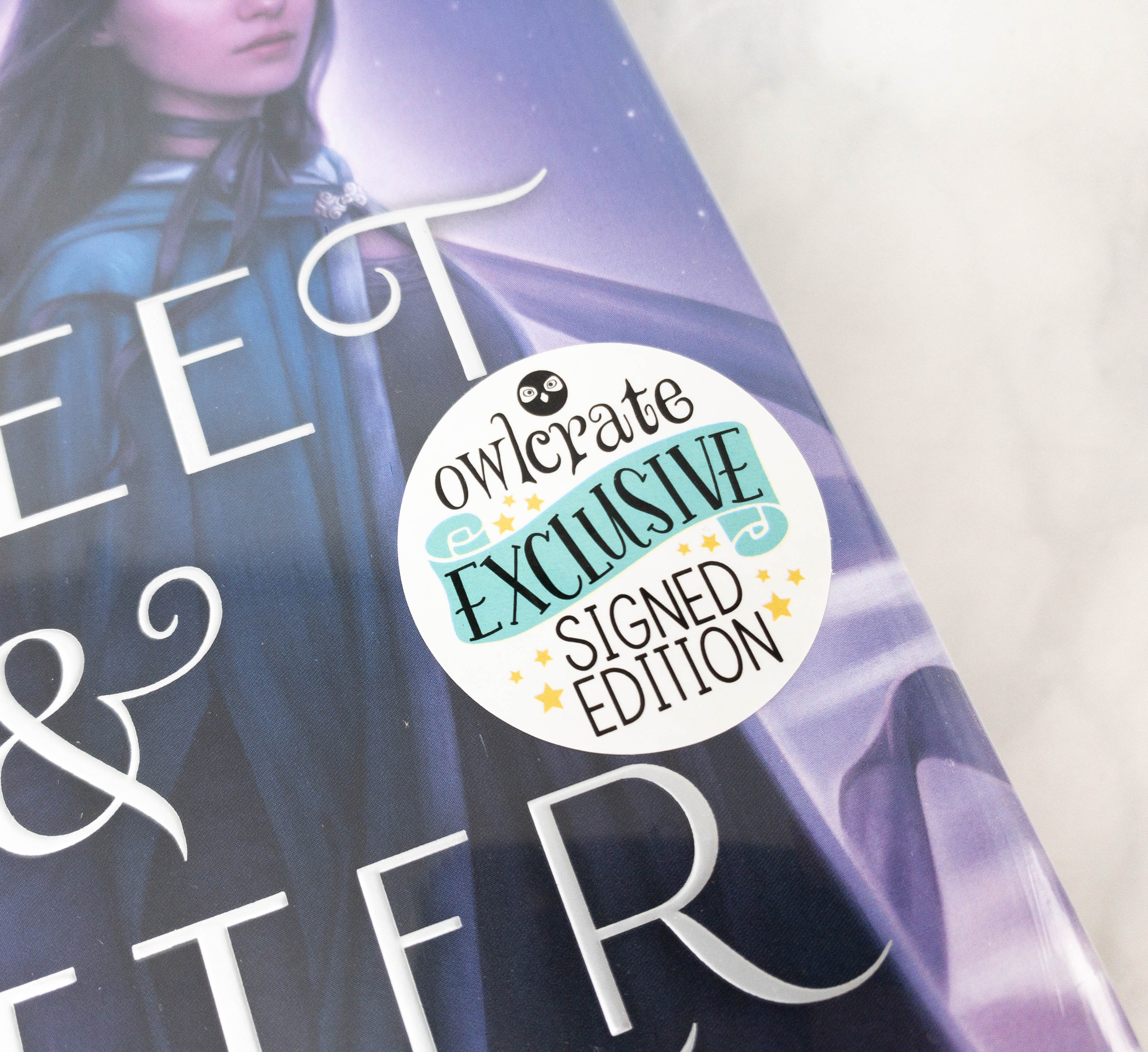 Now, it's time for the book! It has a sticker that says it is a signed edition.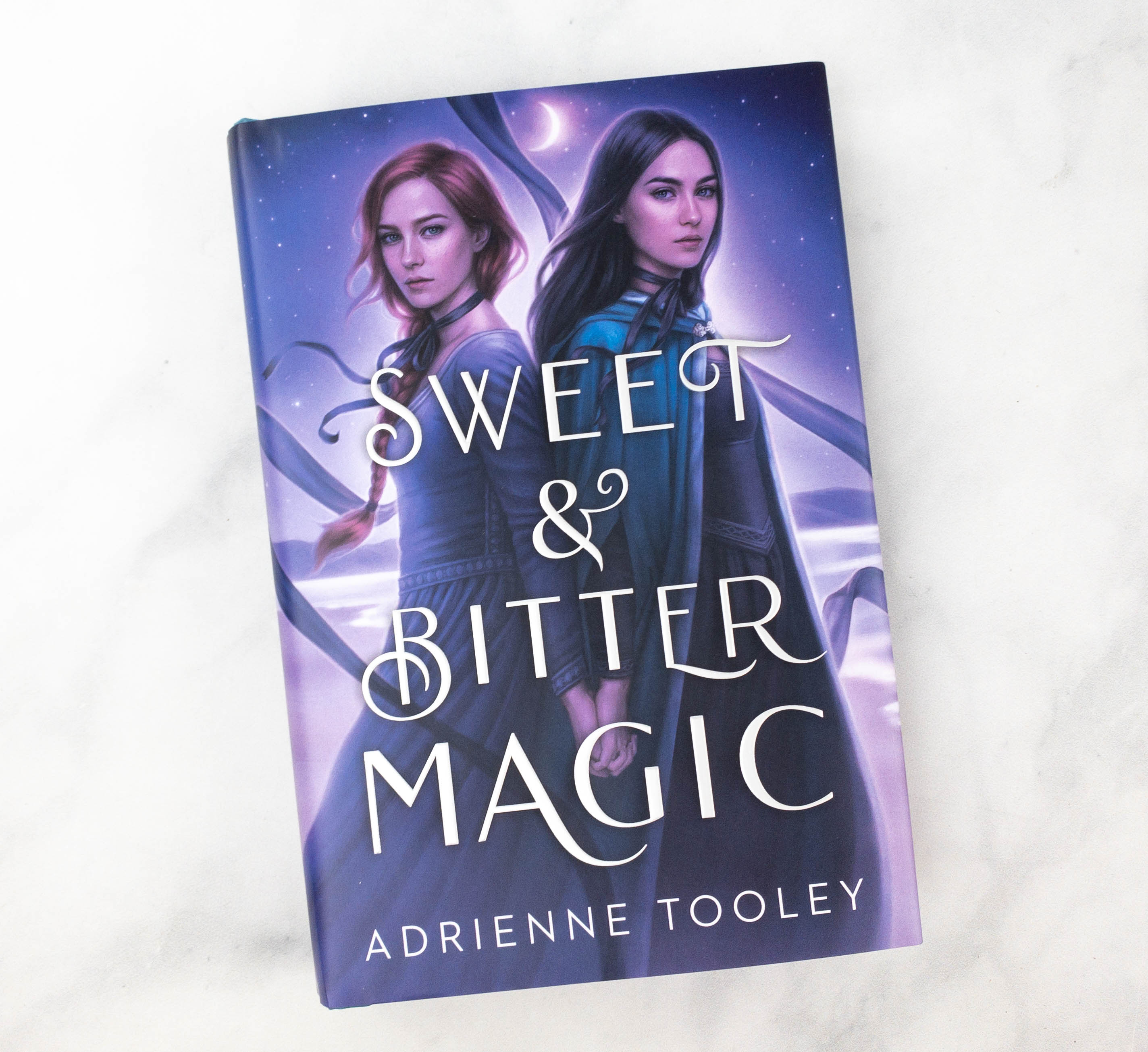 Sweet & Bitter Magic by Adrienne Tooley ($17.99)
In this charming debut fantasy perfect for fans of Sorcery of Thorns and Girls of Paper and Fire, a witch cursed to never love meets a girl hiding her own dangerous magic, and the two strike a dangerous bargain to save their queendom. Tamsin is the most powerful witch of her generation. But after committing the worst magical sin, she's exiled by the ruling Coven and cursed with the inability to love. The only way she can get those feelings back—even for just a little while—is to steal love from others. Wren is a source—a rare kind of person who is made of magic, despite being unable to use it herself. Sources are required to train with the Coven as soon as they discover their abilities, but Wren—the only caretaker to her ailing father—has spent her life hiding her secret. When a magical plague ravages the queendom, Wren's father falls victim. To save him, Wren proposes a bargain: if Tamsin will help her catch the dark witch responsible for creating the plague, then Wren will give Tamsin her love for her father. Of course, love bargains are a tricky thing, and these two have a long, perilous journey ahead of them—that is, if they don't kill each other first..
The book comes with a card that features the same design as the cover.
At the back of the card is a letter from the book's author, Adrienne Tooley!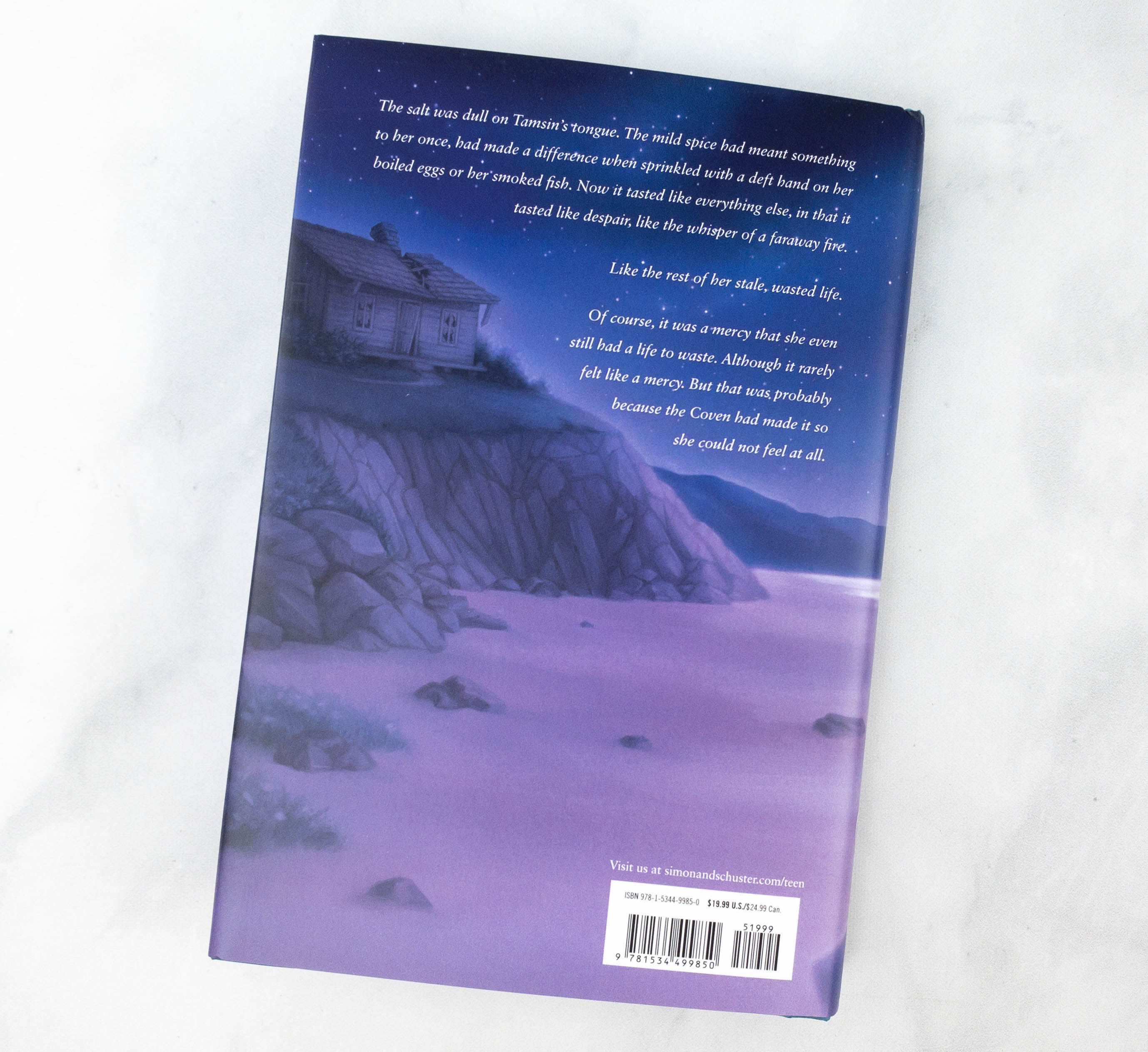 The illustrations on the book cover look stunning and I love the color palette used!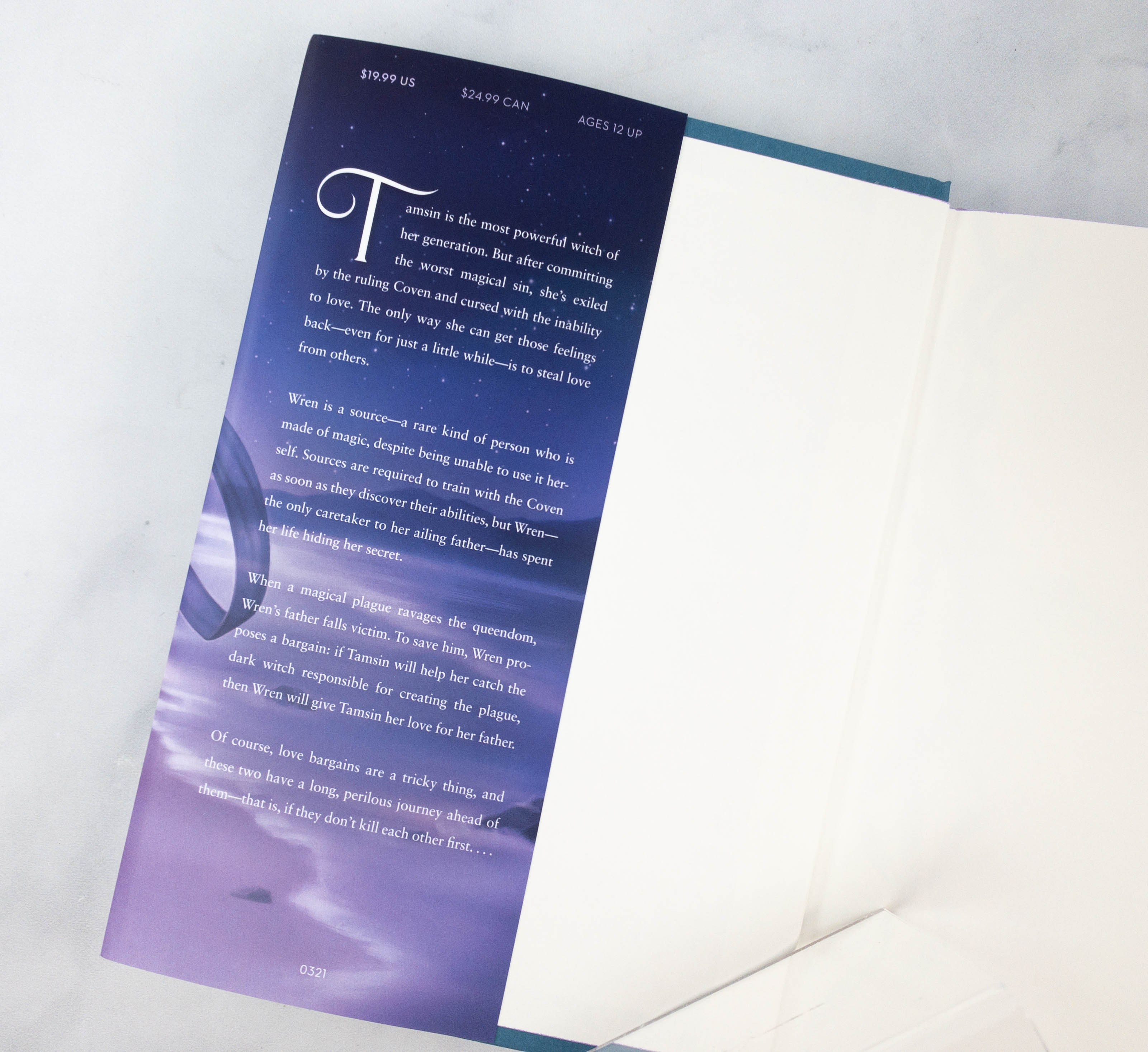 The synopsis can be found at the flap of the book's dust jacket.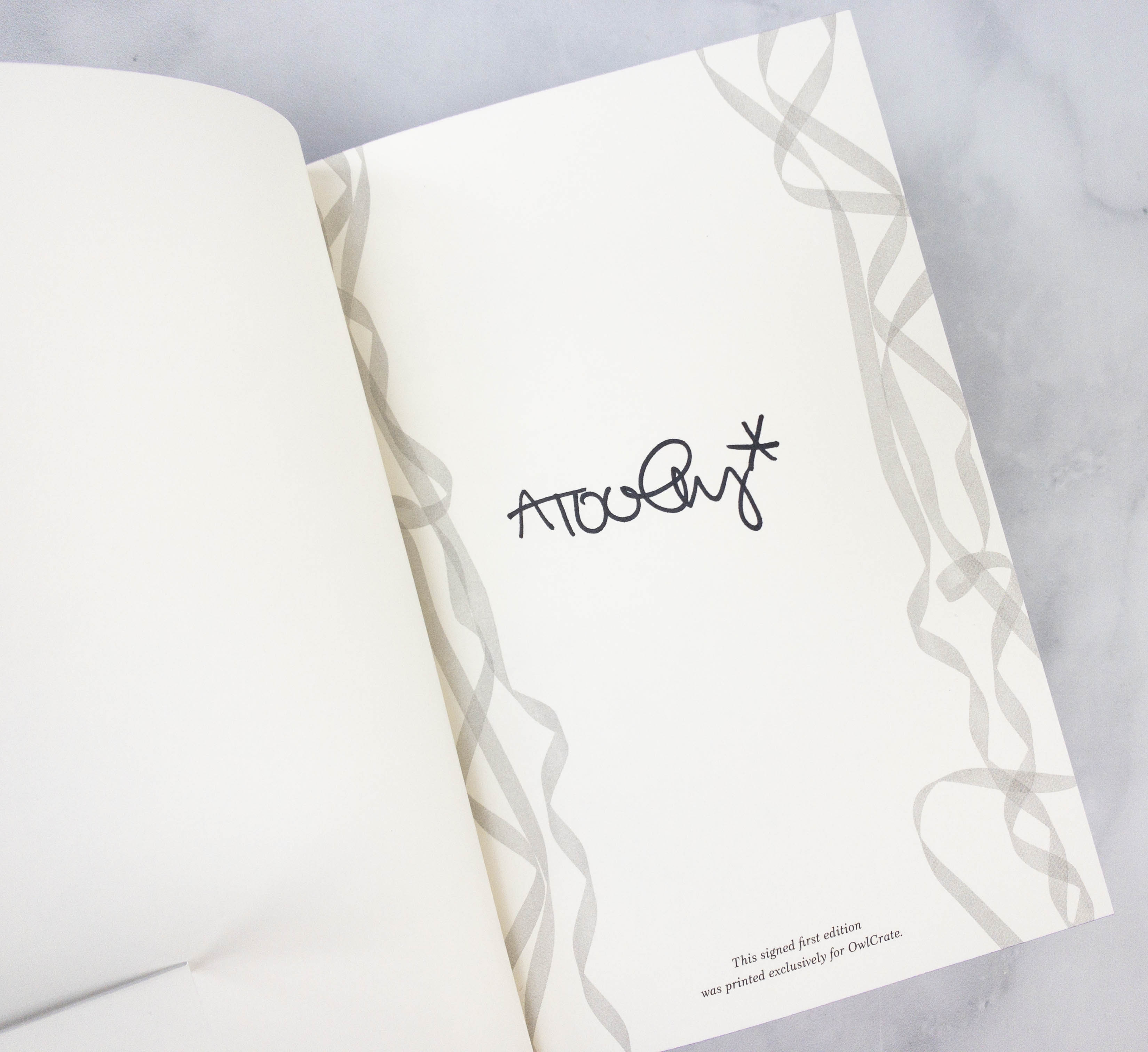 Yes, this is a signed copy!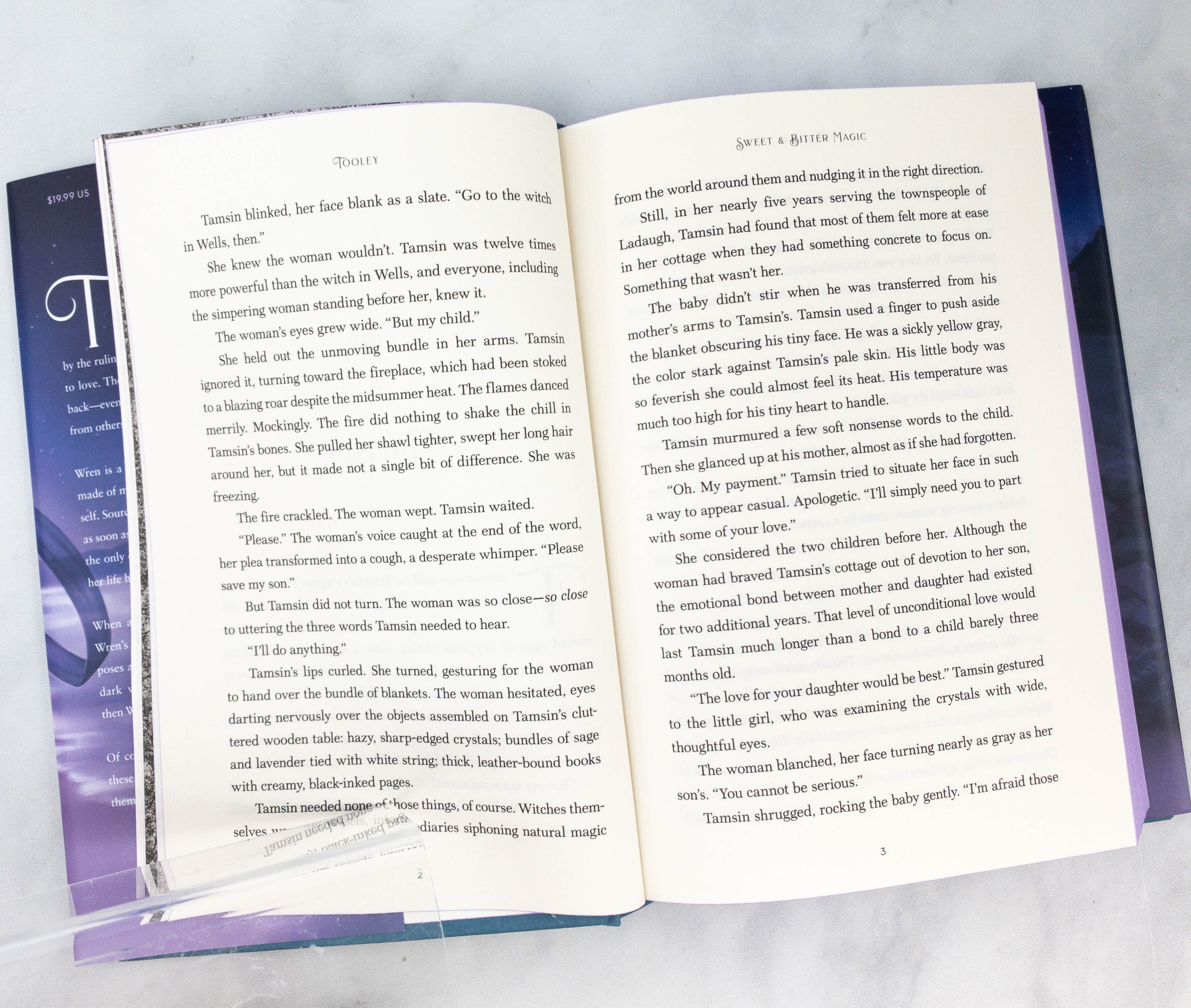 I just love how this story is about love in its purest form. It shows the different kinds of love from the main characters and it also shows how they put value to it. The story centers around two witches, one cursed never to love and the other hiding a dangerous magic.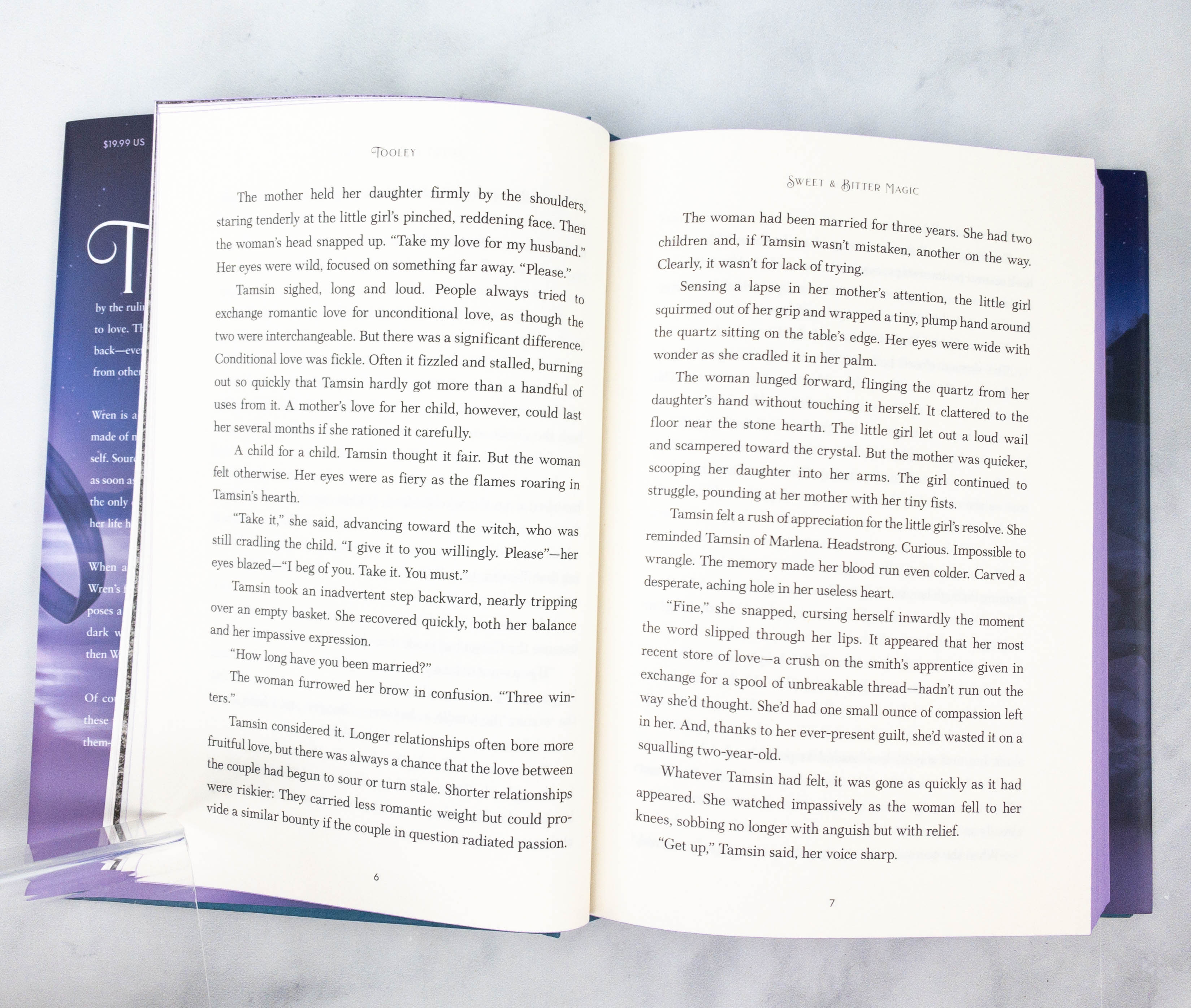 The chapters alternate between Tamsin and Wren's perspectives, and it's a good way to get a better sense of their emotions. This book is filled with great character developments! I love it because it's charming, relatable, and definitely swoon worthy!
Here's a sneak peek for next month's box!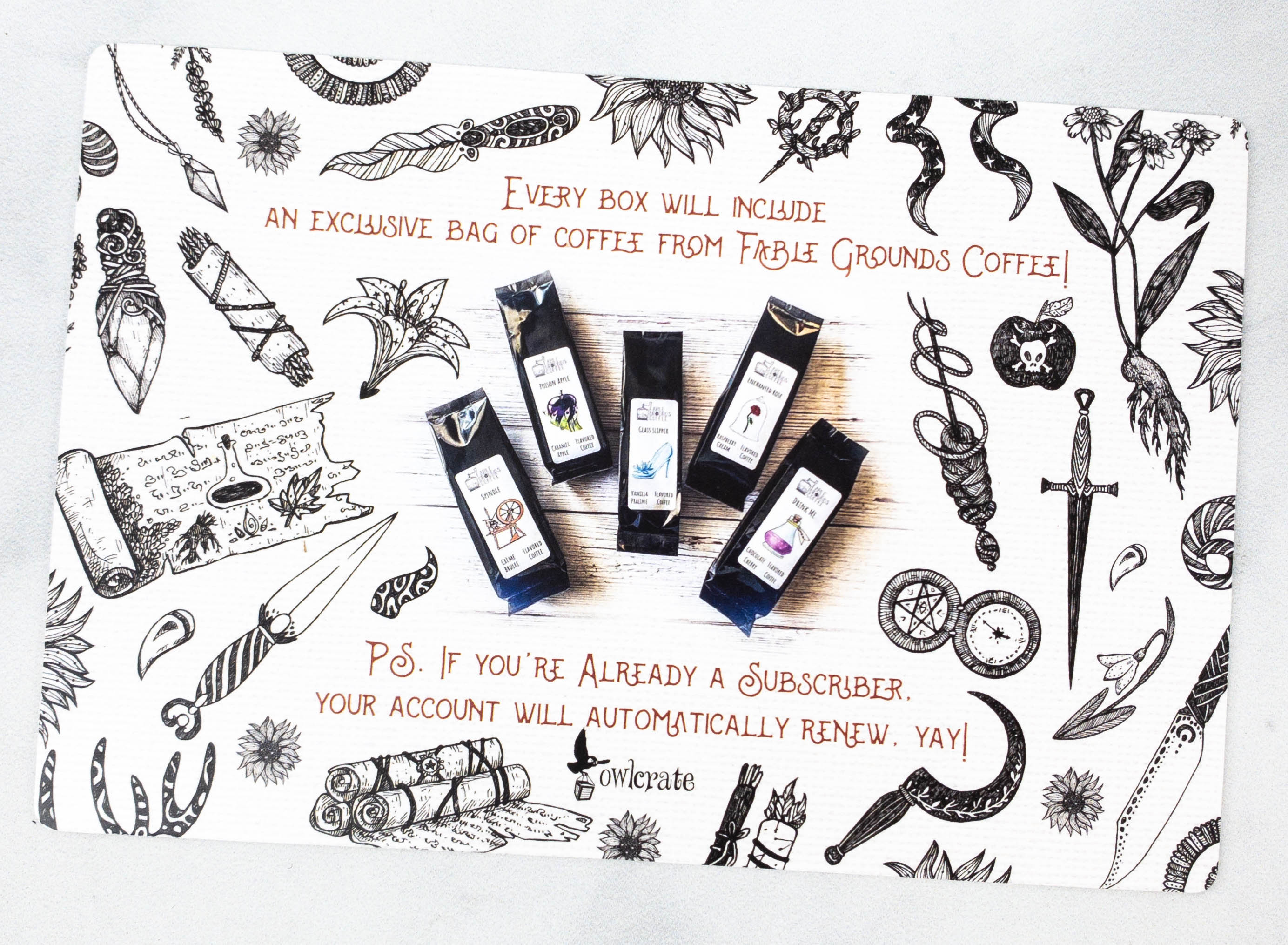 According to it, every April box will include an item from In Fable Grounds Coffee. I love everything in this month's box! The book features an adorable LGBTQ love story, and the bookish items they included are not just pretty but also useful. My favorite is the spring-themed tumbler mug. I like the quote on it, plus the floral design that stands out from its dark green background. It's a great mug to use for my favorite drinks while reading, whether hot or cold. I also like the bookmark holder and the tea bag rest. Overall, Owl Crate is an exciting subscription to try, especially if you want lovely gifts to go with your new read! Based on the sneak peek, next month's theme seems fun and I'm looking forward to it! What did you think of this month's Owl Crate theme? Are you excited for next month's theme? Visit Owl Crate to subscribe or find out more!