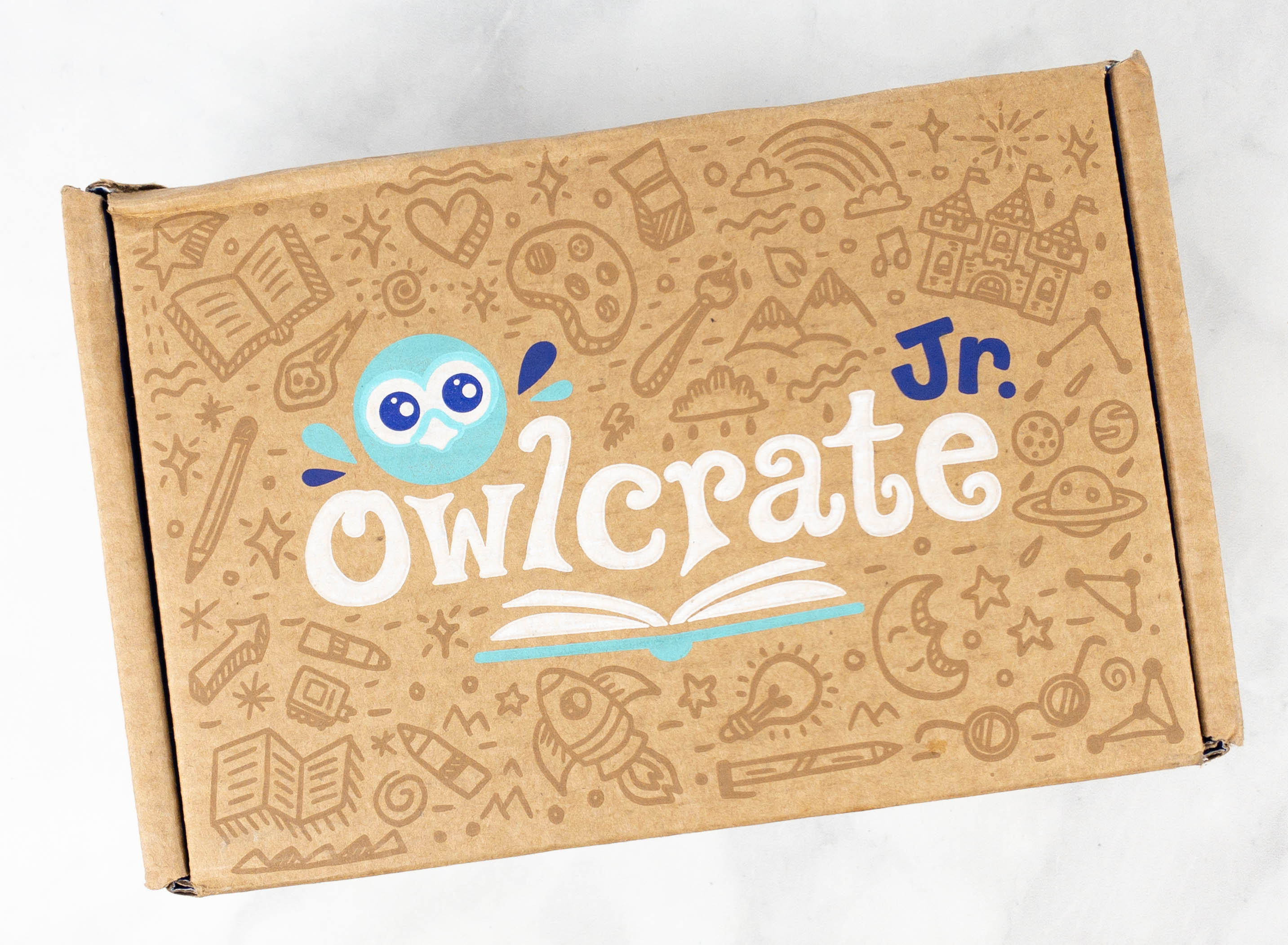 OwlCrate Jr. is a monthly book subscription box for young readers ages 8-12 with a middle-grade book plus fun gender-neutral bookish items designed to enhance your little reader's experience. It's from OwlCrate, a super popular YA (young adult) fiction subscription.
Owl Crate's middle grade readers box made our readers' choice list of best book boxes for kids!
DEAL: Save 15% on your first 1, 3, or 6-month subscription or gift with the promo code HELLO15 at checkout.
The inner flap has a guide to unboxing your crate!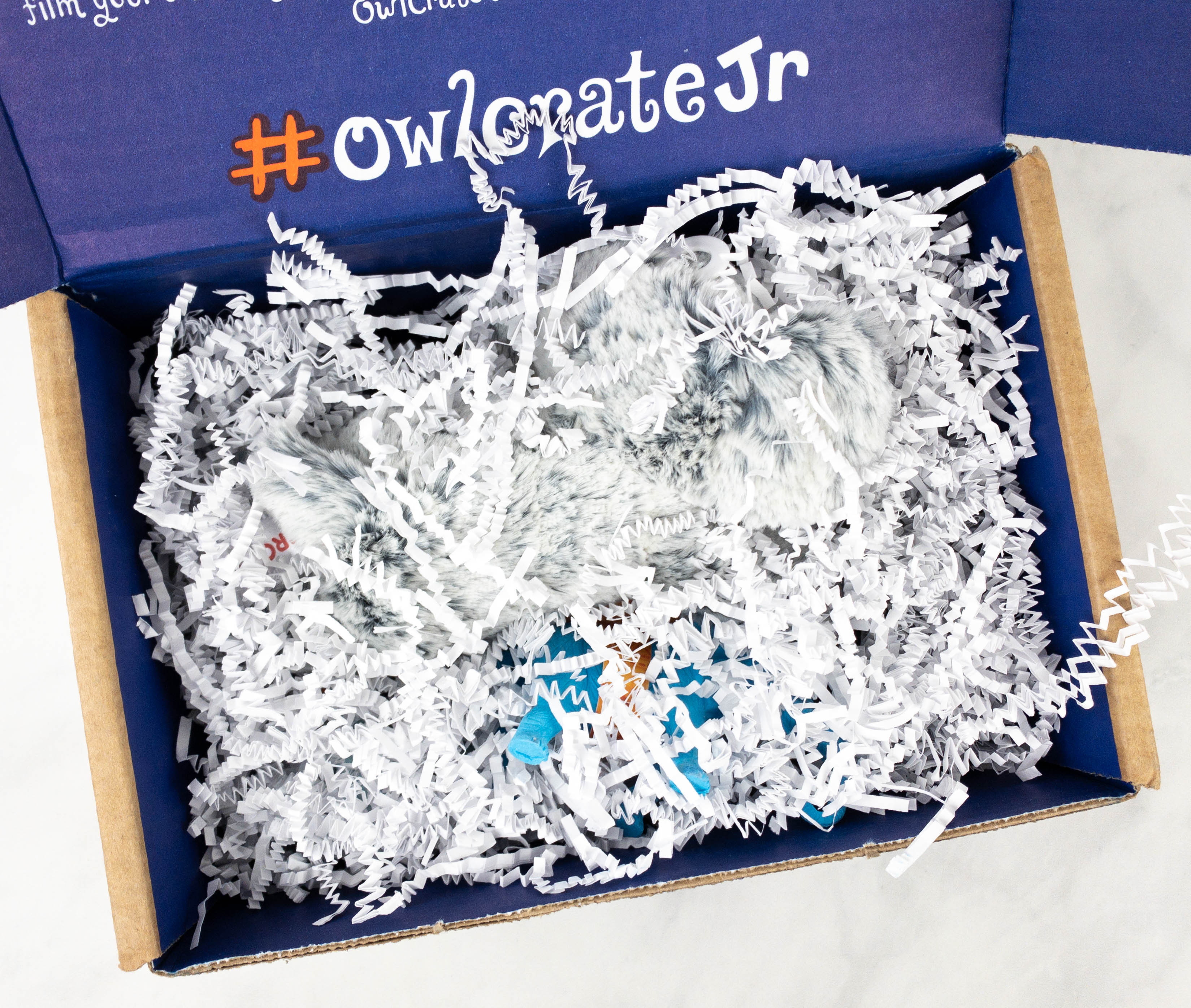 The items were packed with white squiggles.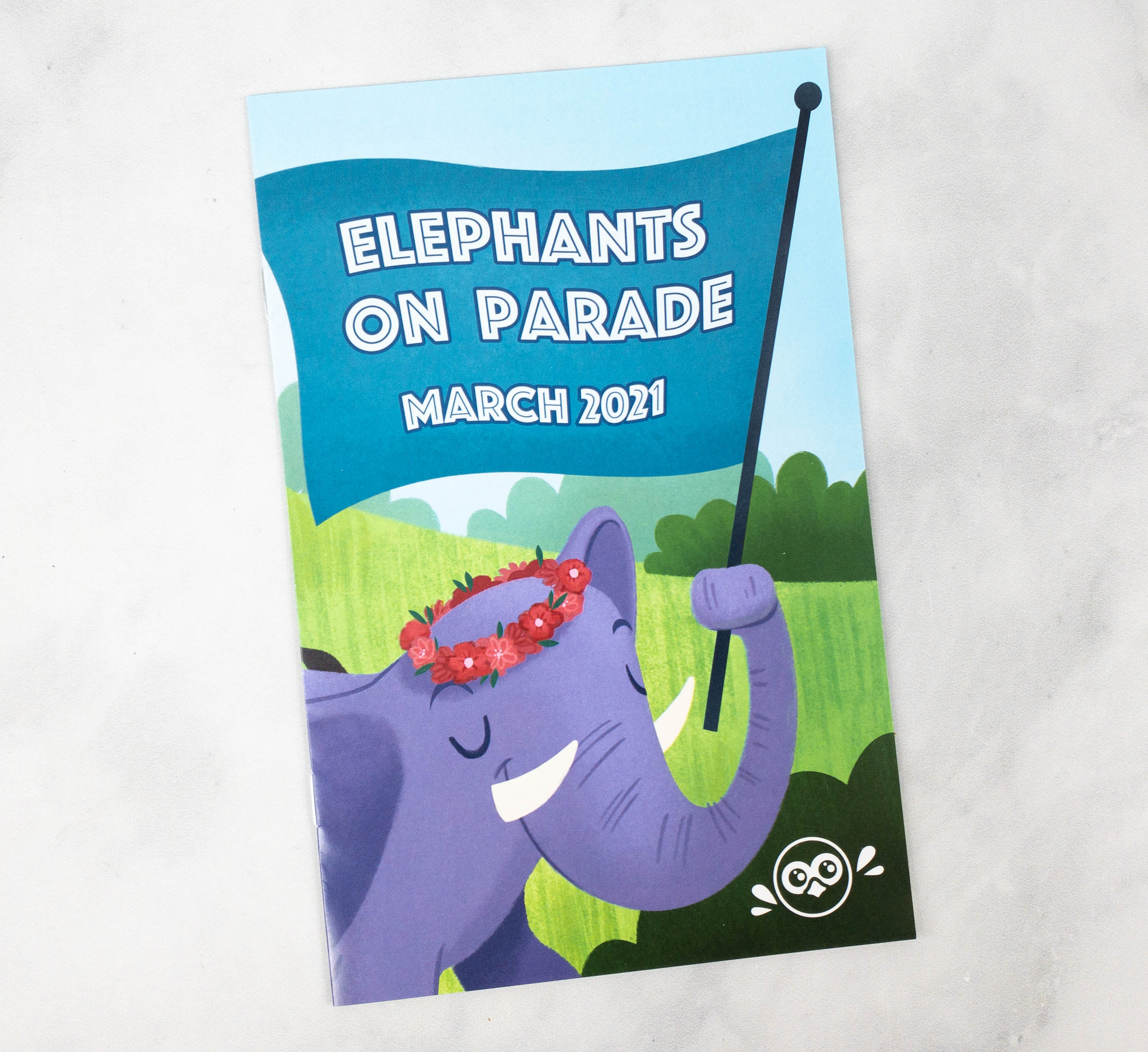 The theme for the March 2021 OwlCrate Jr. box is ELEPHANTS ON PARADE!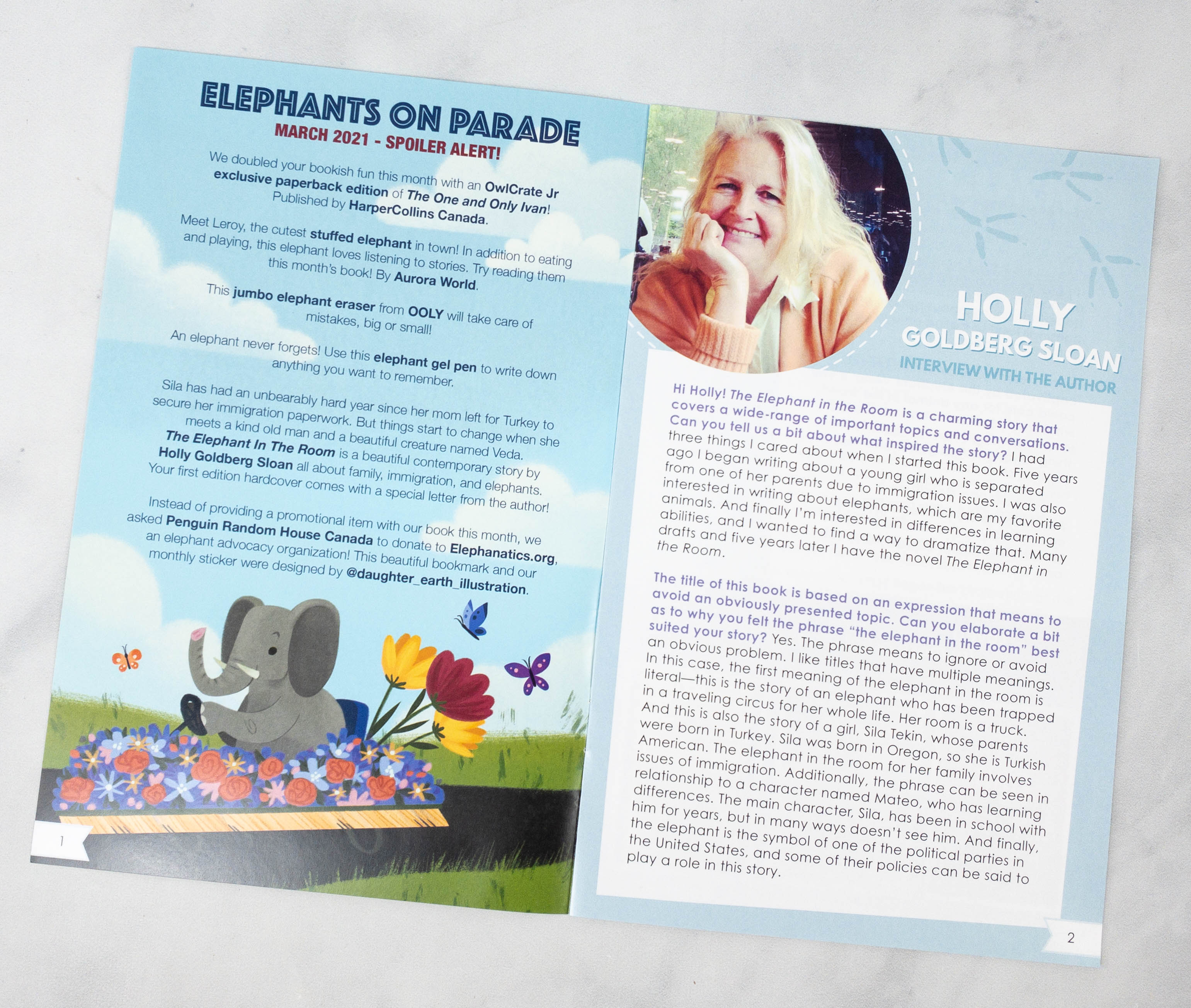 Inside, there's a list of all the items in the box, as well as an interview with this month's featured author Holly Goldberg Sloan.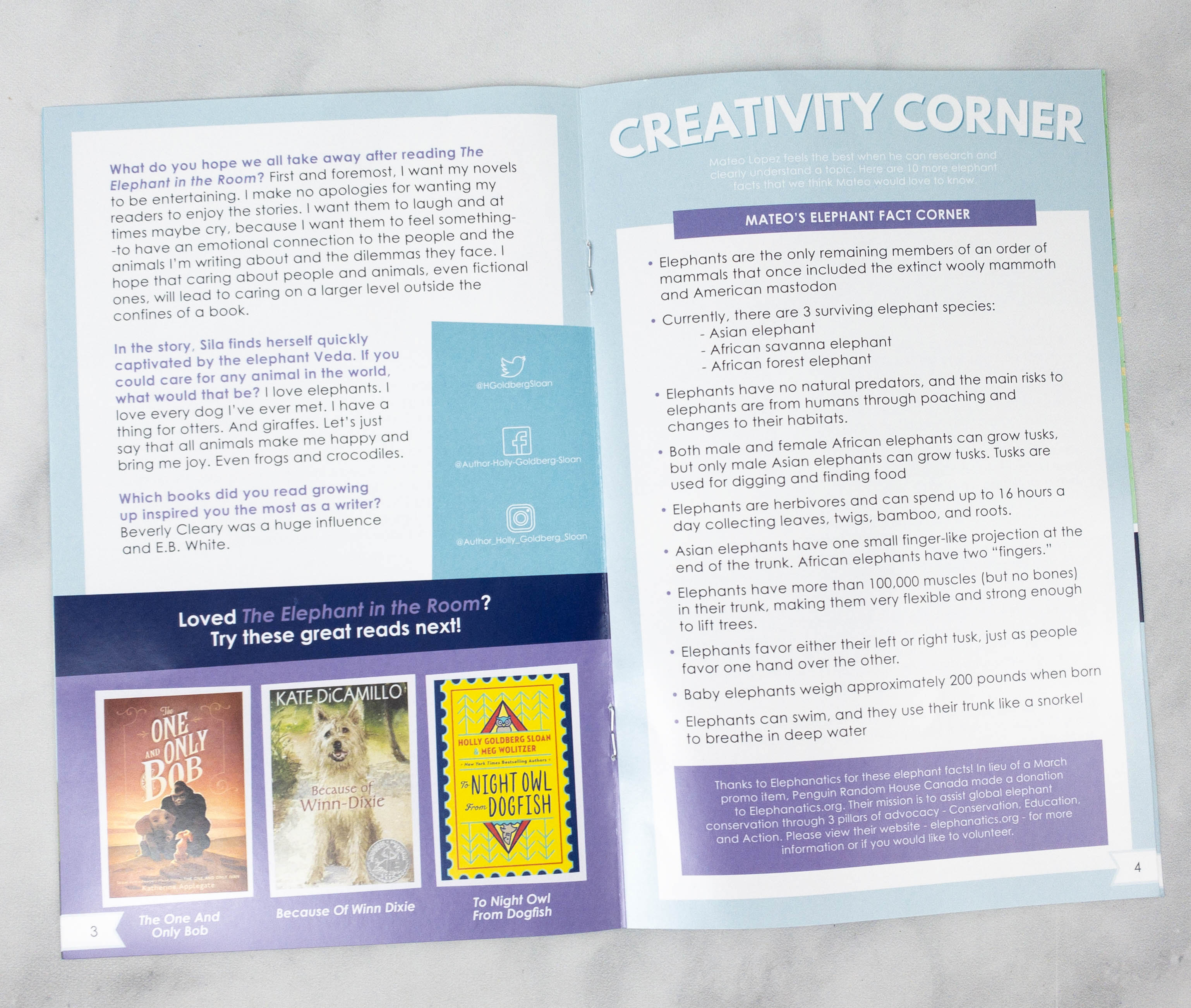 Knowing what inspired the author to pen a story can help children understand the book better.
They also suggested some titles for further reading, especially if you love this month's book:

The next page is a community feature. They also provided info for the March Box Photo Challenge!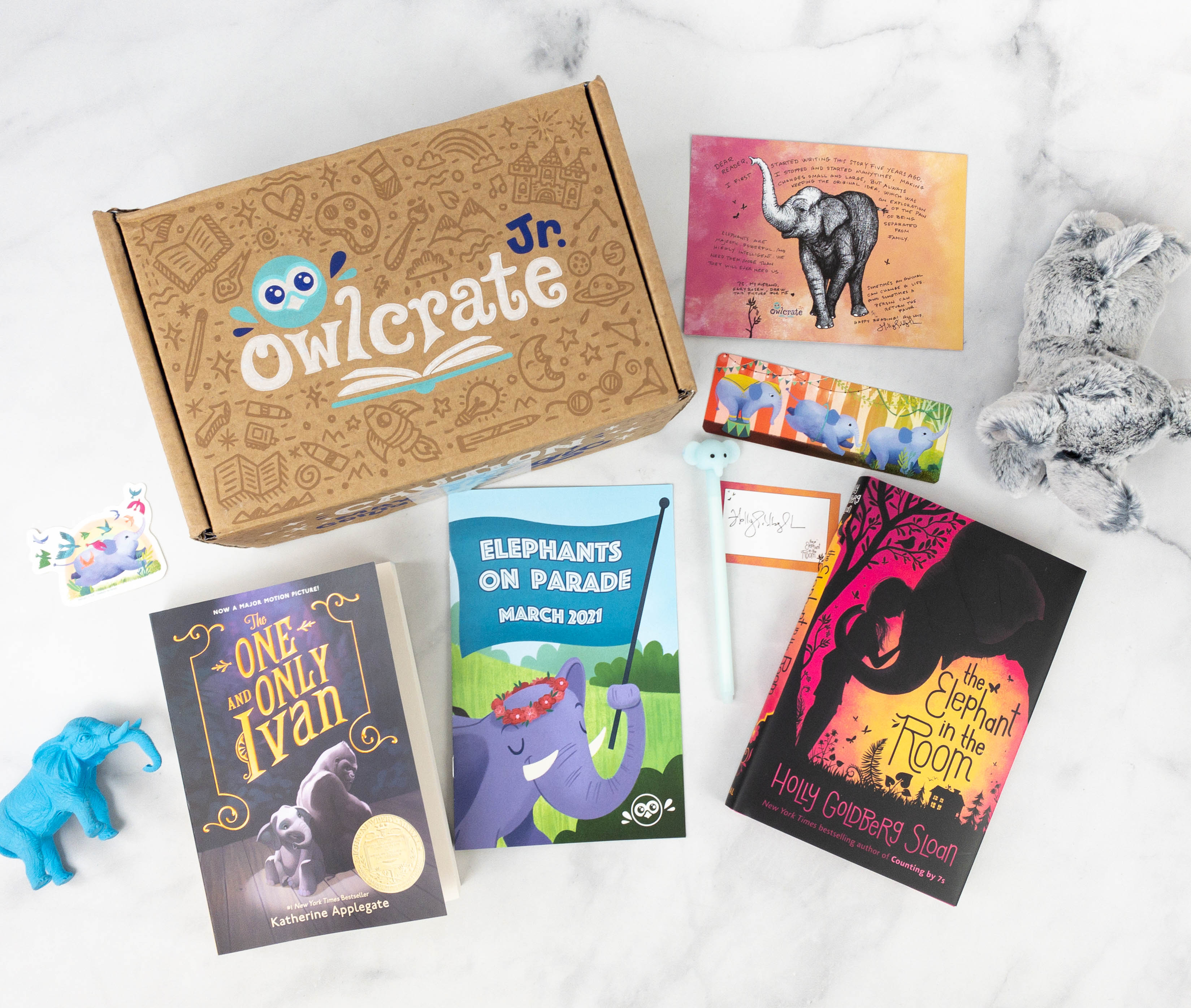 Everything in the March 2021 OwlCrate Jr. box!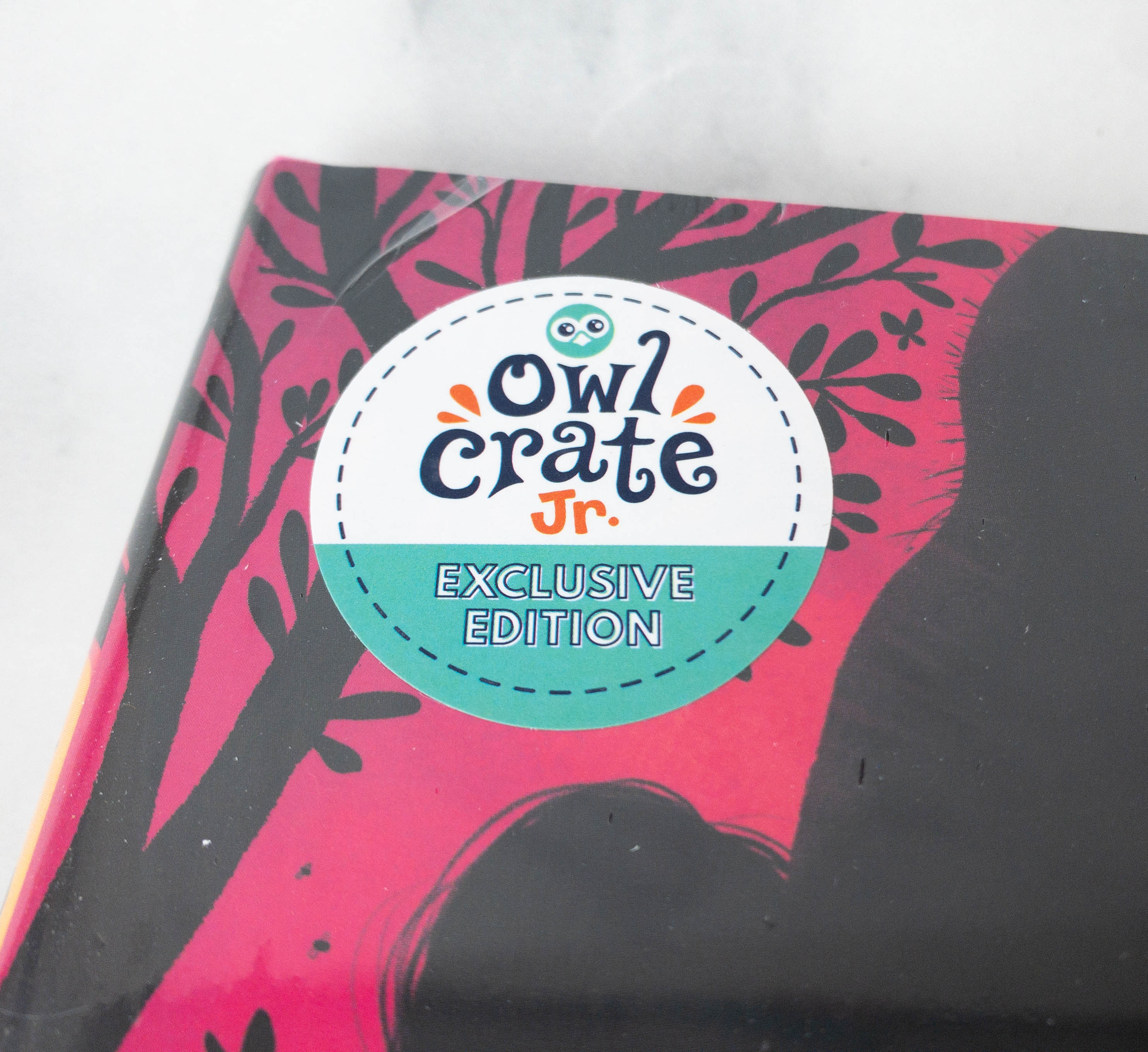 A sticker on this month's book indicates that it's an Owl Crate Jr. exclusive edition!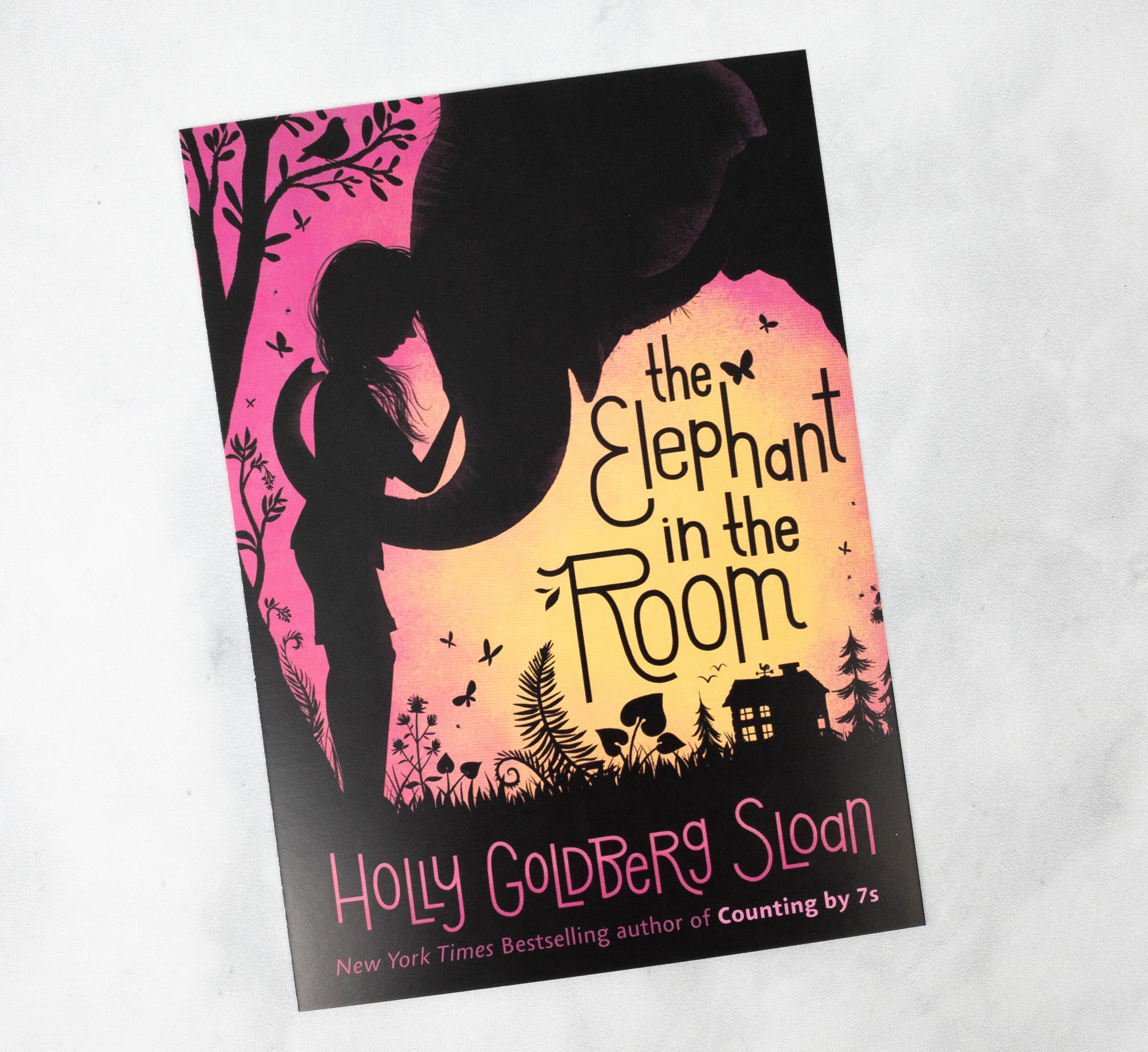 This card's design features this month's book cover.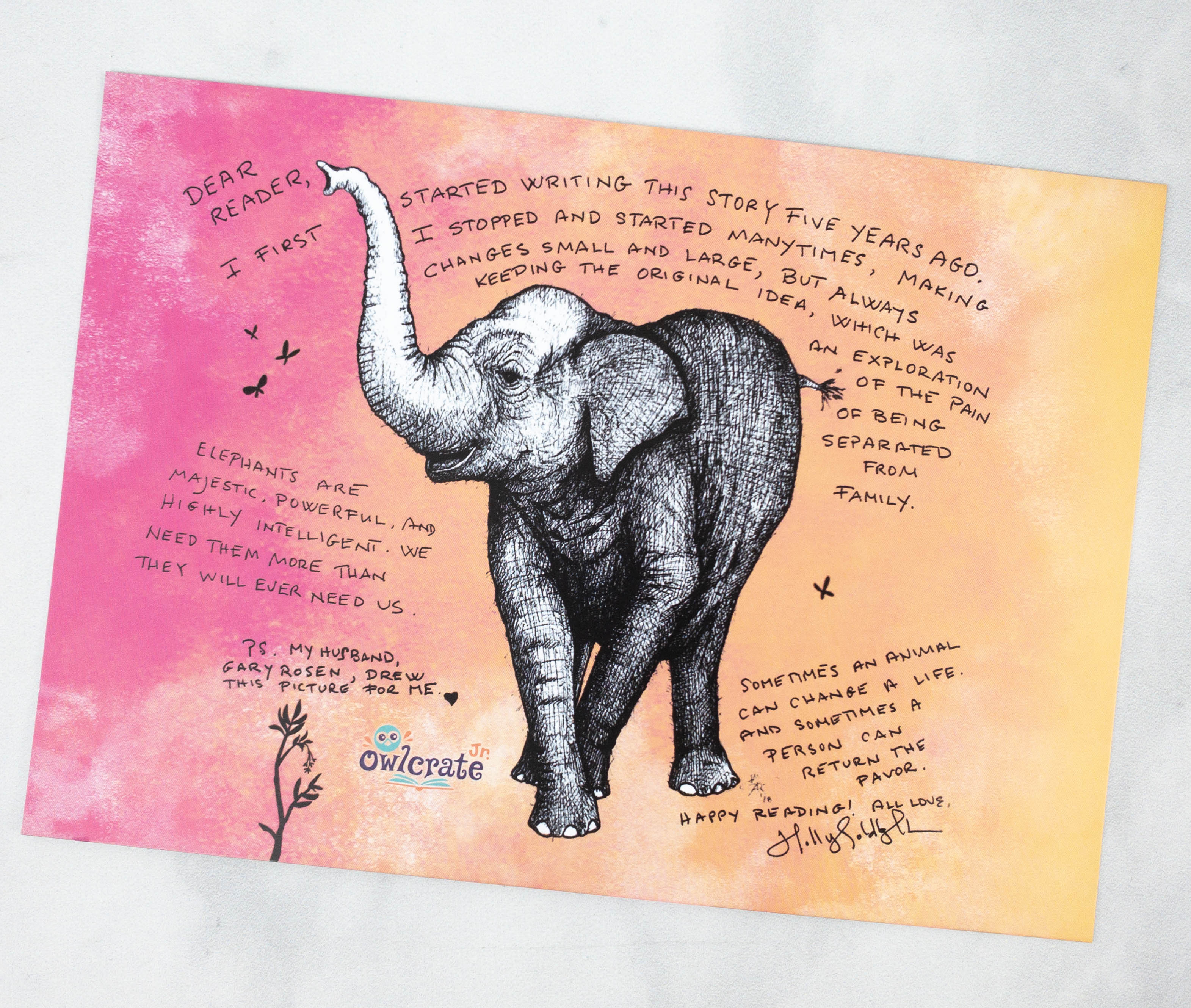 At the back is a message from the author, Holly Goldberg Sloan.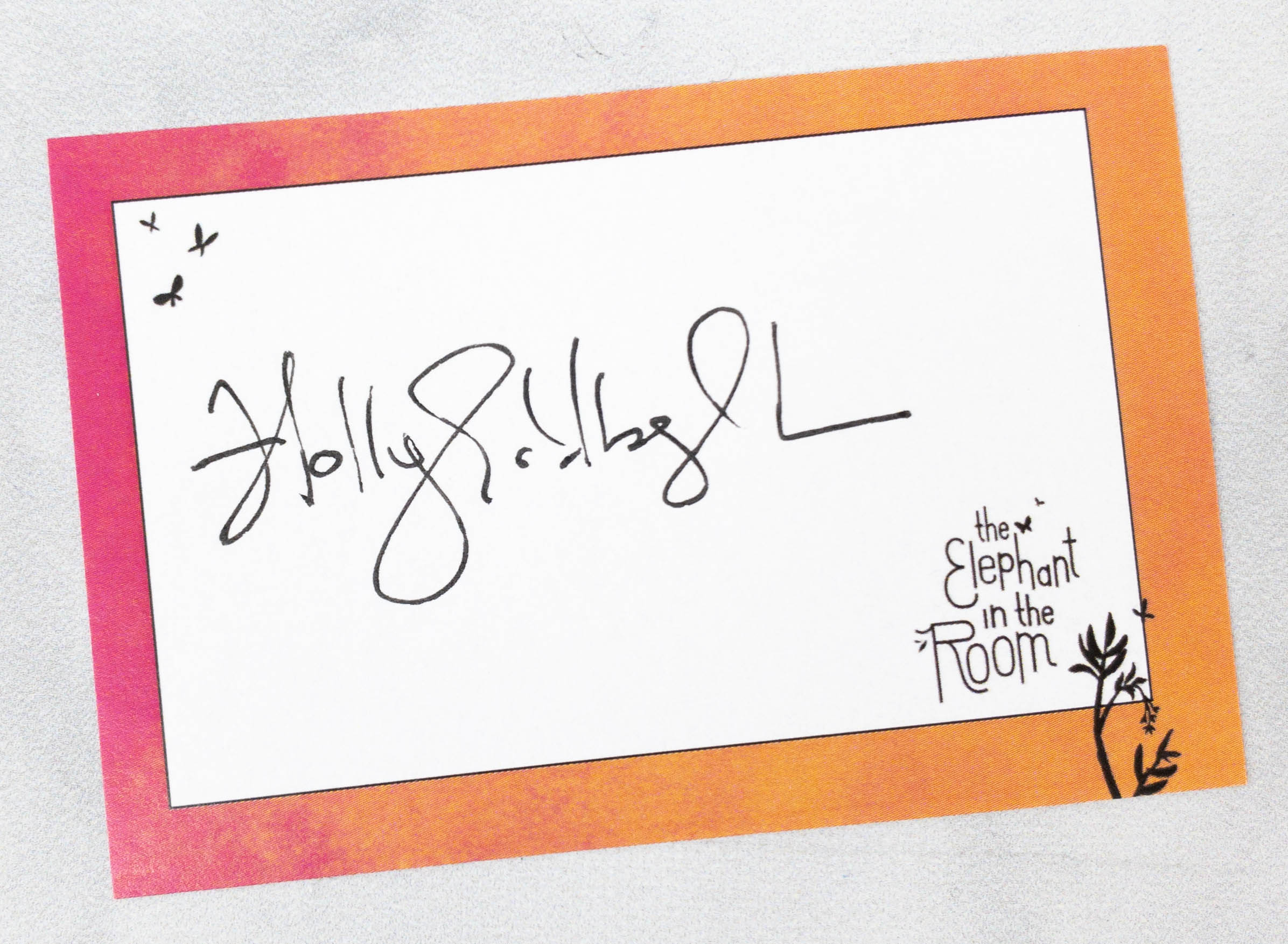 As always, the featured book comes with a signed bookplate!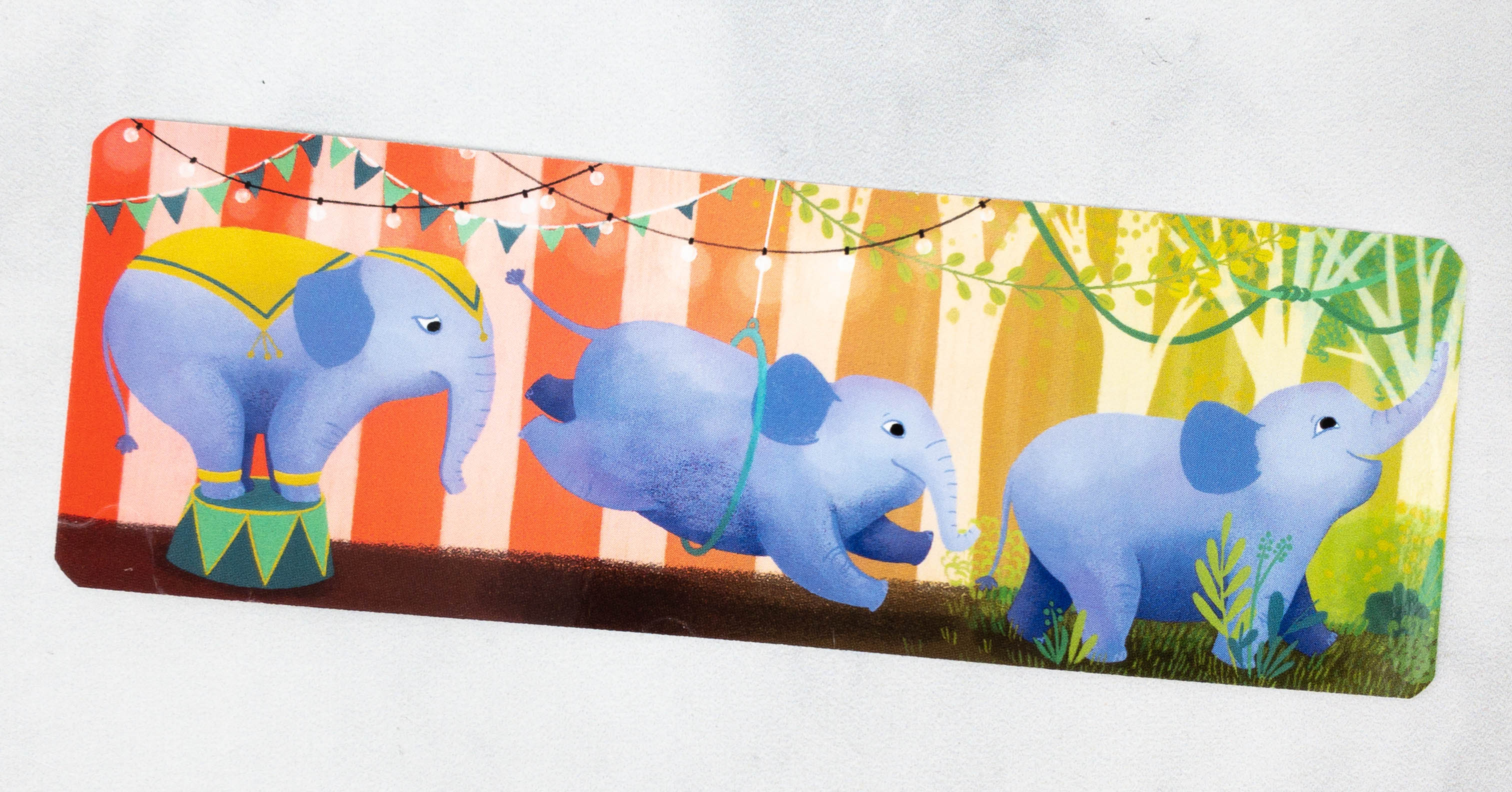 Bookmark. This month's bookmark illustrates a sad elephant in the circus transitioning into a happy animal in its rightful habitat.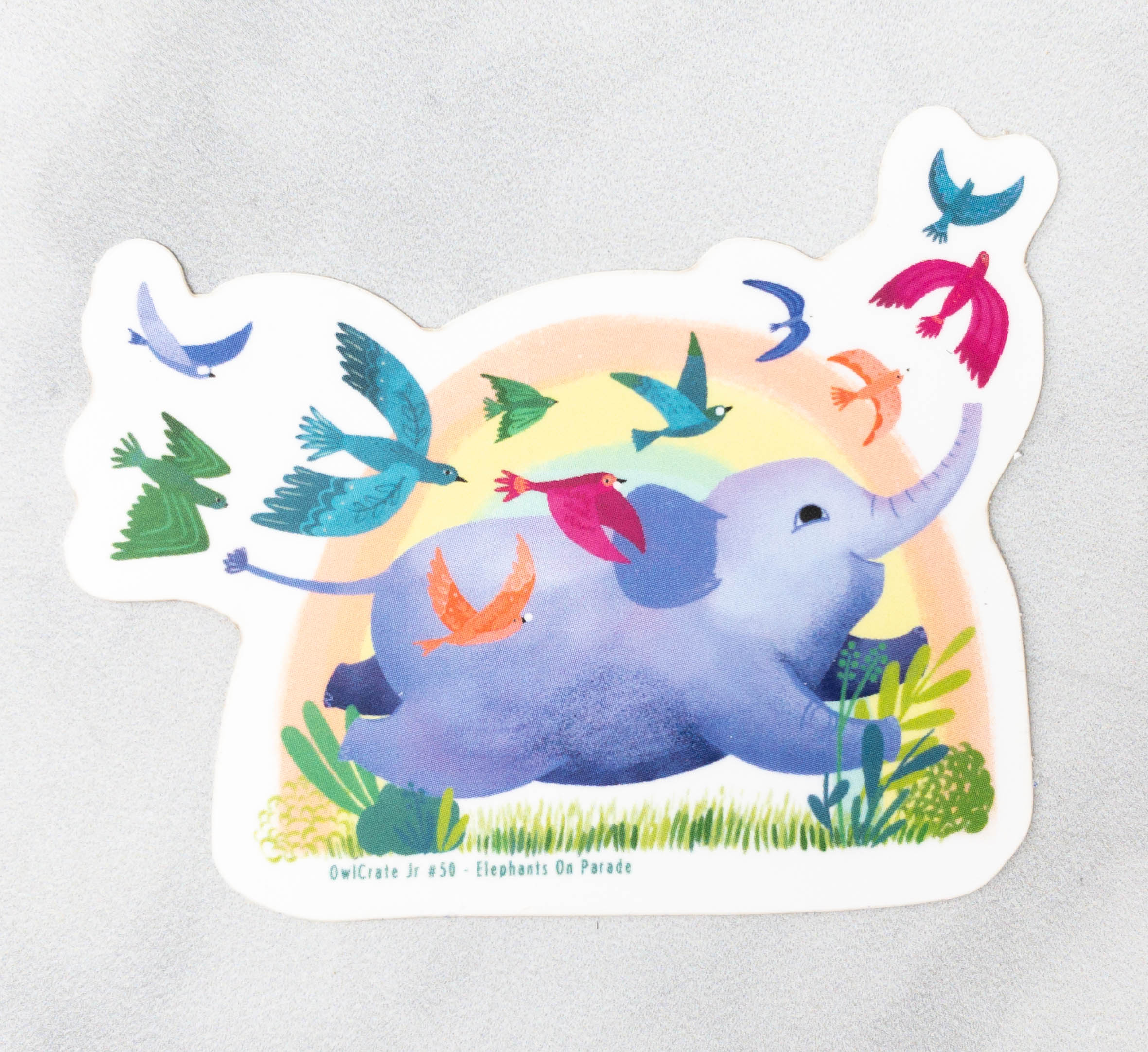 Sticker. The sticker is also cute. It features an elephant playing with birds in the wild. I really love the vibrant colors used in this sticker!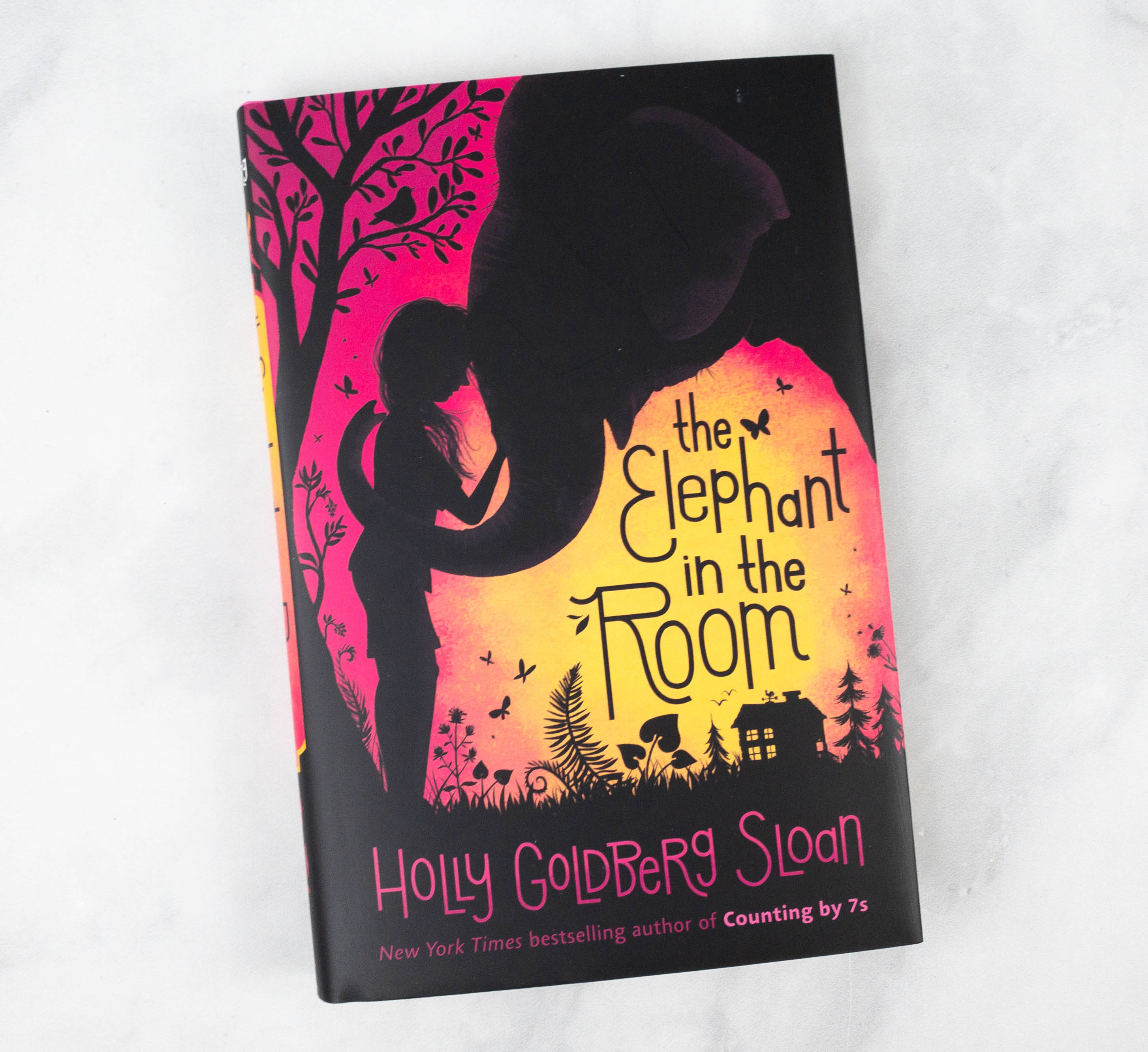 The Elephant in the Room by Holly Goldberg Sloan ($14.99)
From the New York Times bestselling author of Counting by 7s comes a heartfelt story about "the importance of compassion and bravery when facing life's challenges" (Kirkus) for fans of The One and Only Ivan and Front Desk.

It's been almost a year since Sila's mother traveled halfway around the world to Turkey, hoping to secure the immigration paperwork that would allow her to return to her family in the United States.

The long separation is almost impossible for Sila to withstand. But things change when Sila accompanies her father (who is a mechanic) outside their Oregon town to fix a truck. There, behind an enormous stone wall, she meets a grandfatherly man who only months before won the state lottery. Their new alliance leads to the rescue of a circus elephant named Veda, and then to a friendship with an unusual boy named Mateo, proving that comfort and hope come in the most unlikely of places.

A moving story of family separation and the importance of the connection between animals and humans, this novel has the enormous heart and uplifting humor that readers have come to expect from the beloved author of Counting by 7s.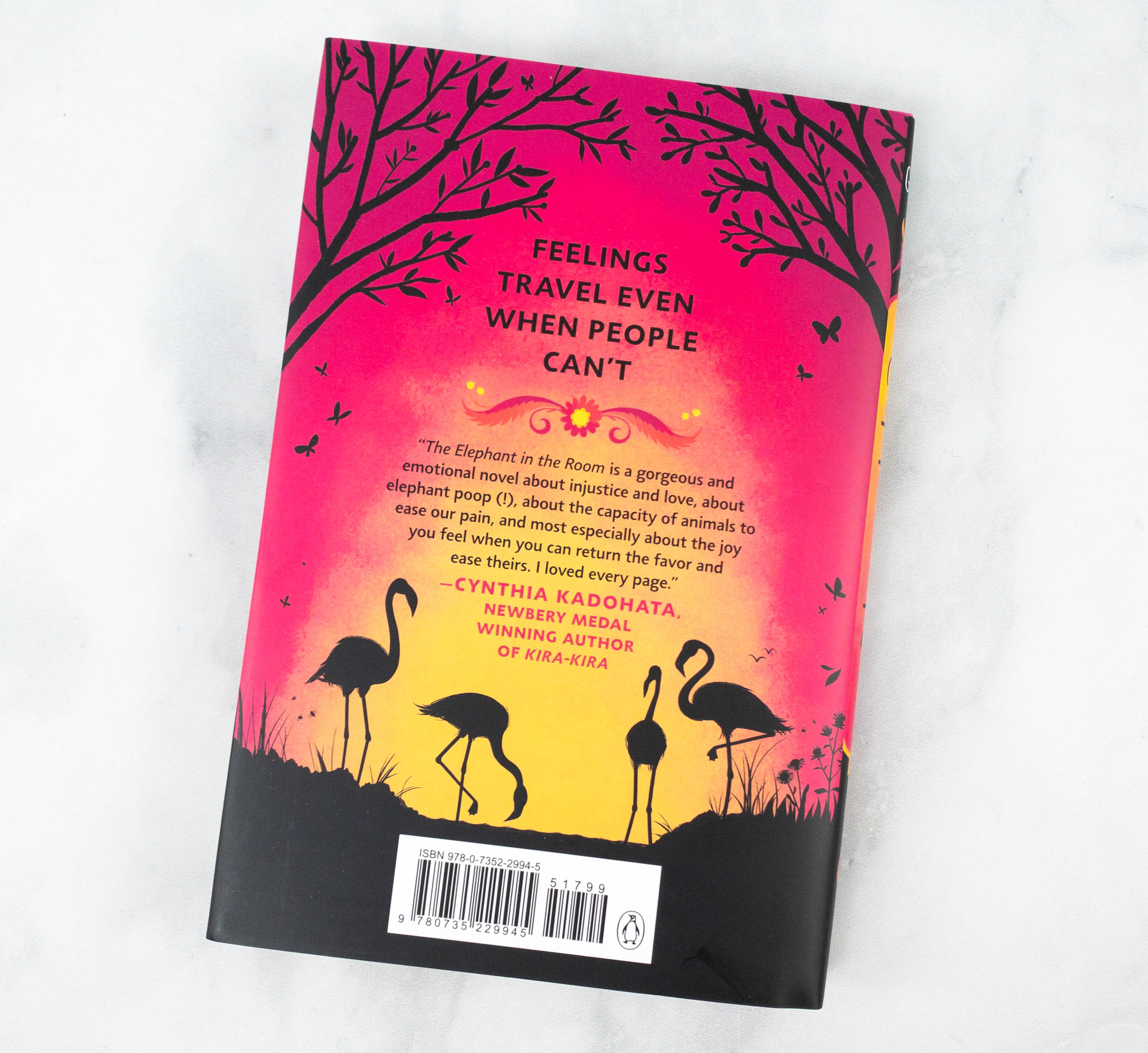 The book cover features beautiful silhouettes!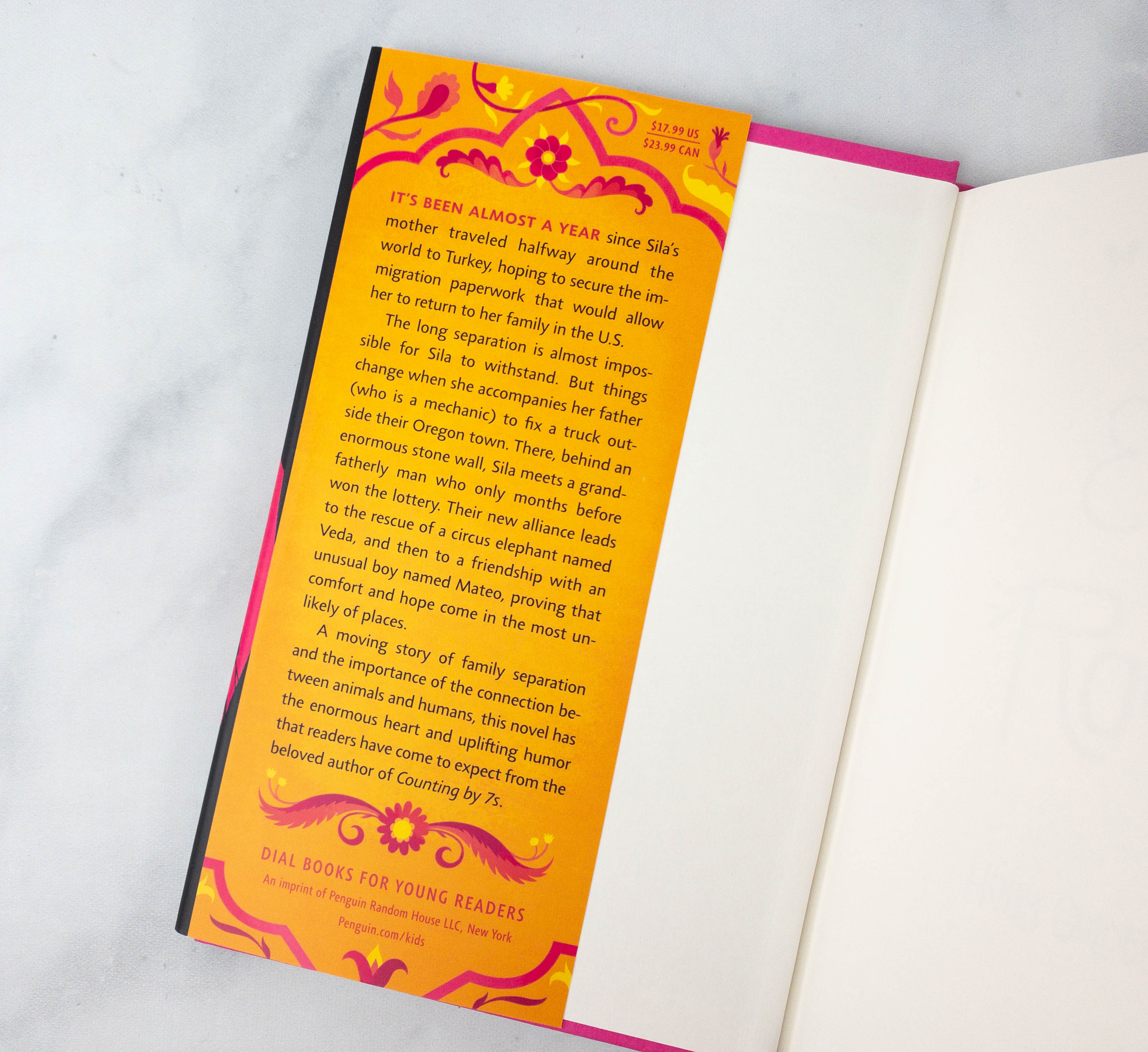 There's also a synopsis printed at the inner flap of the book.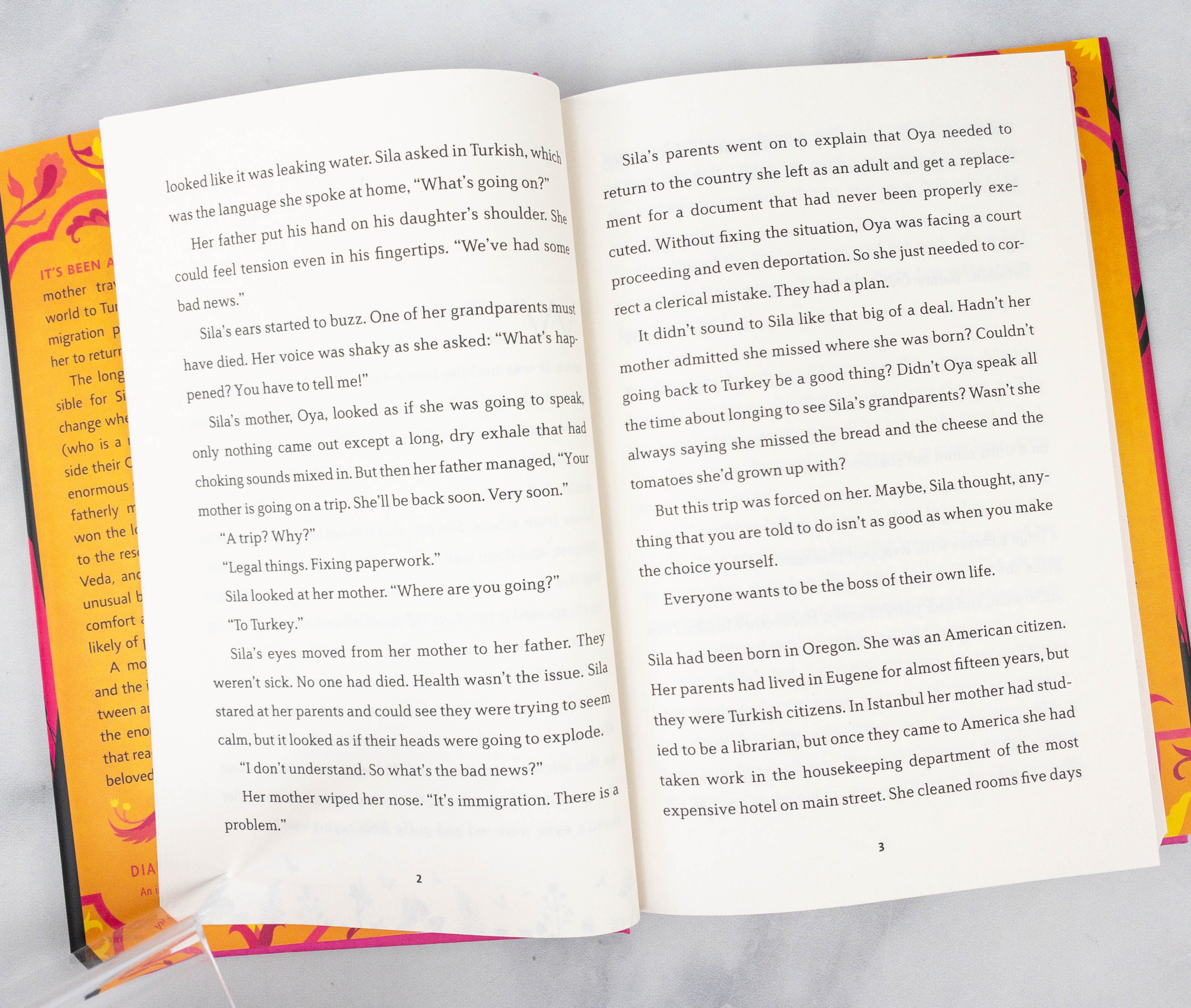 The story revolves around Sila and an elderly man's alliance to rescue Veda, an elephant that performs in the circus.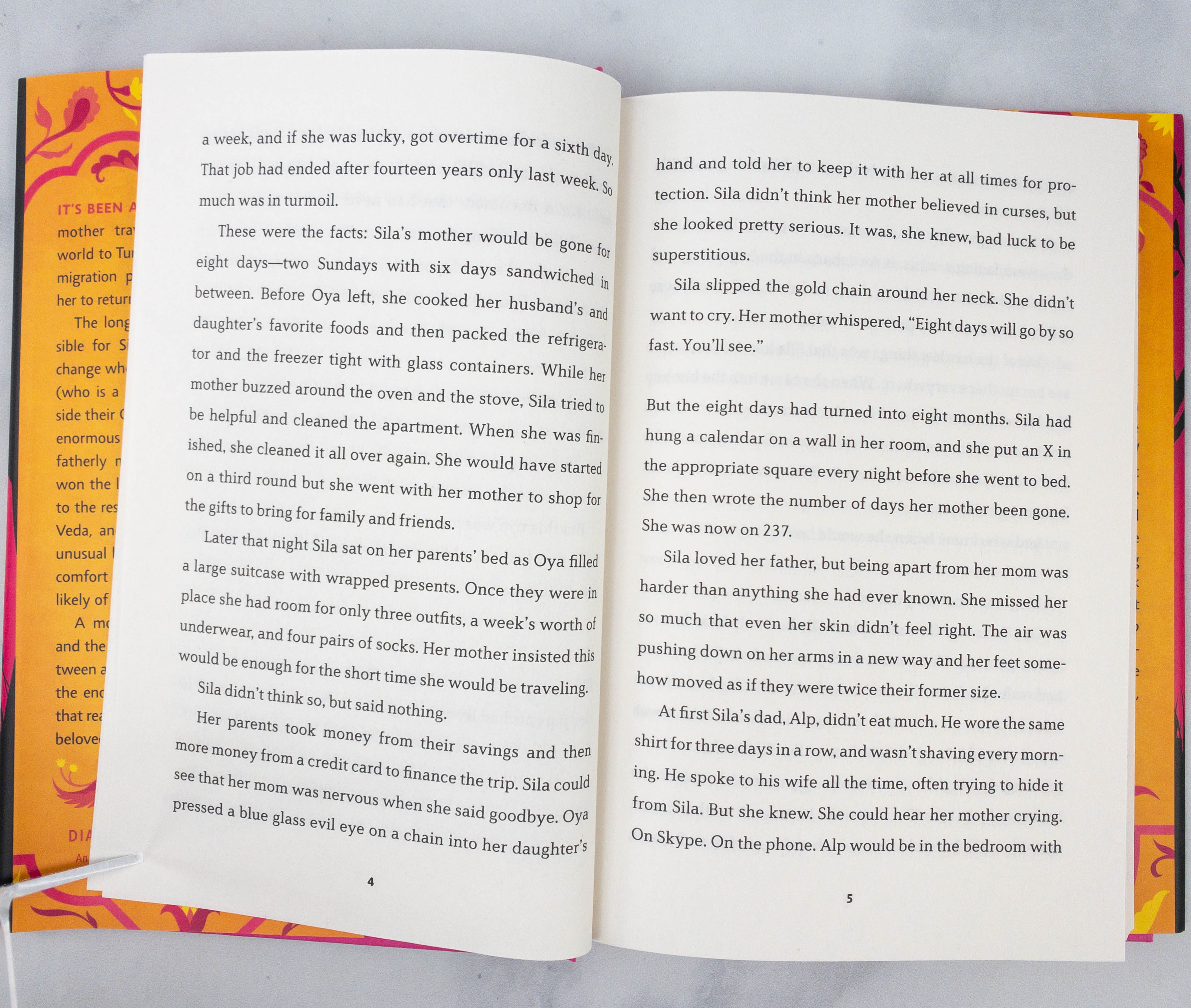 This age-appropriate book tackles the connection between animals and humans, as well as beautiful human friendships. It's such a heartwarming story! The story also shares realistic situations that immigrants like Sila's family encounter, and it was explained in such a way that even middle-graders would understand. The author did a really great job with that!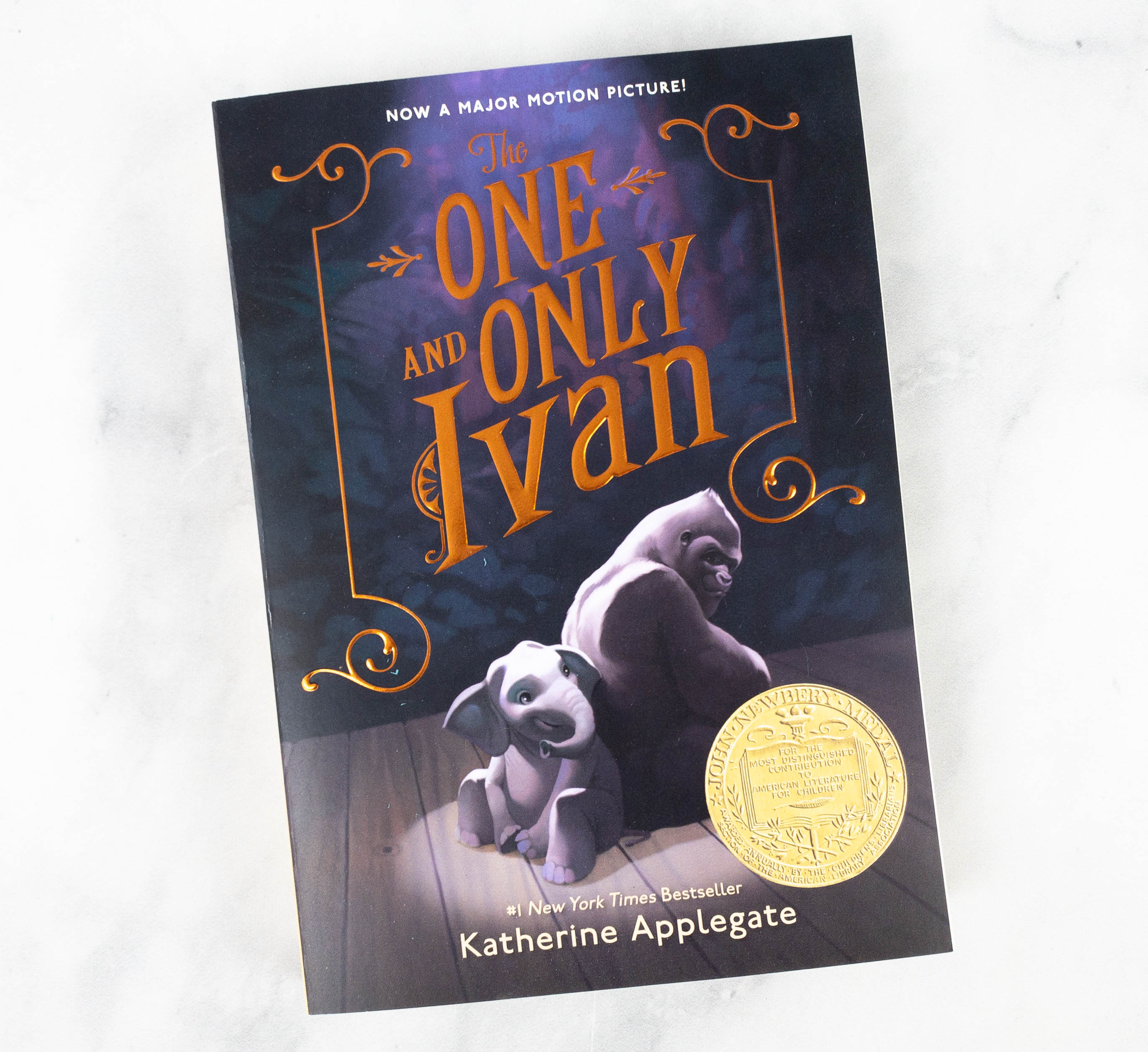 The One and Only Ivan by Katherine Applegate ($1.30)
The #1 New York Times bestselling and Newbery Award-winning novel The One and Only Ivan is now a major motion picture streaming on Disney+

This unforgettable novel from renowned author Katherine Applegate celebrates the transformative power of unexpected friendship. Inspired by the true story of a captive gorilla known as Ivan, this illustrated book is told from the point of view of Ivan himself. 

Having spent twenty-seven years behind the glass walls of his enclosure in a shopping mall, Ivan has grown accustomed to humans watching him. He hardly ever thinks about his life in the jungle. Instead, Ivan occupies himself with television, his friends Stella and Bob, and painting. But when he meets Ruby, a baby elephant taken from the wild, he is forced to see their home, and his art, through new eyes.

In the tradition of timeless stories like Charlotte's Web and Stuart Little, Katherine Applegate blends humor and poignancy to create an unforgettable story of friendship, art, and hope.

The One and Only Ivan features first-person narrative; author's use of literary devices (personification, imagery); and story elements (plot, character development, perspective).

This acclaimed middle grade novel is an excellent choice for tween readers in grades 5 to 8, for independent reading, homeschooling, and sharing in the classroom.

Plus don't miss The One and Only Bob, Katherine Applegate's return to the world of Ivan, Bob, and Ruby!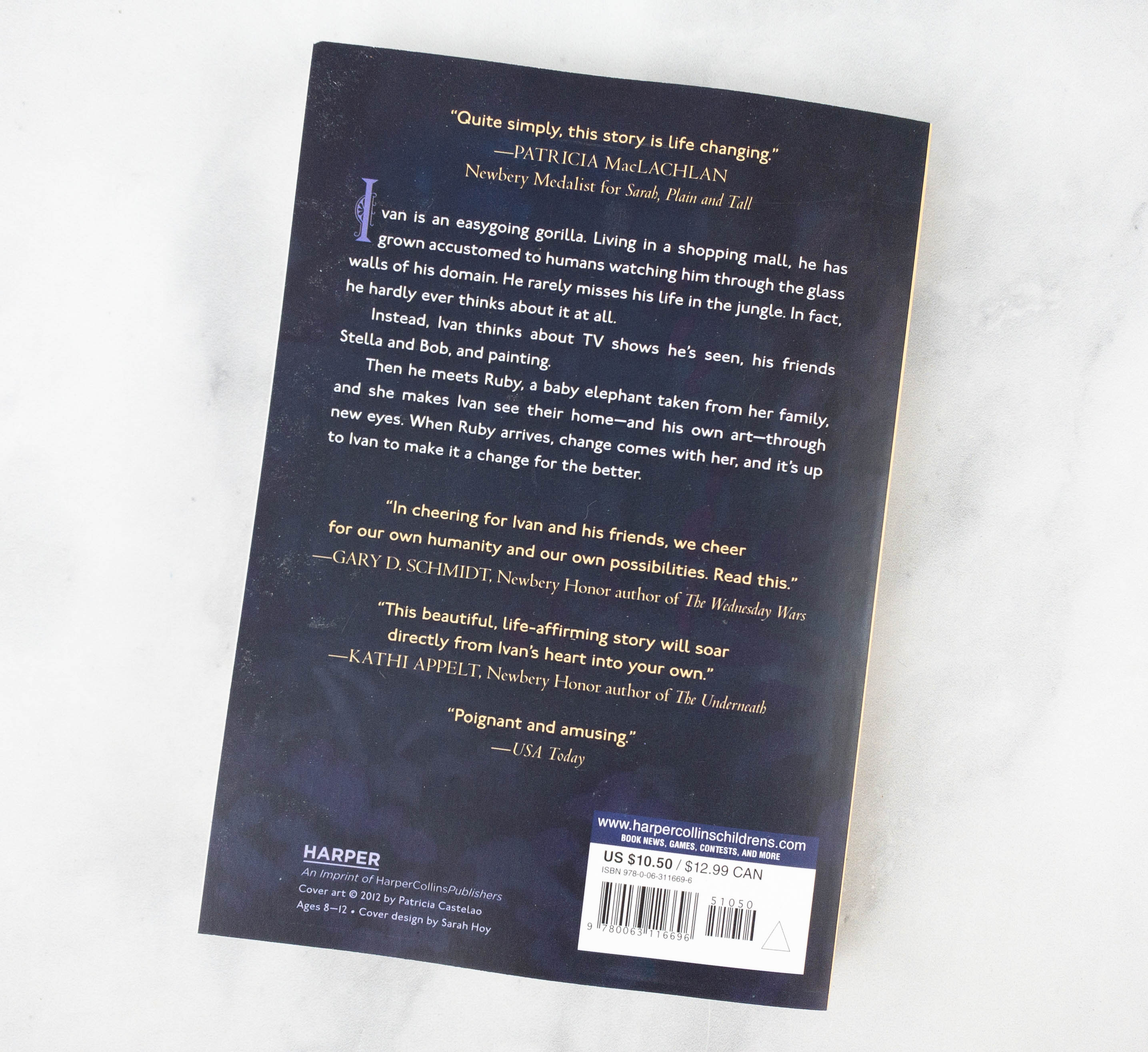 The back has a brief summary of the story, along with short reviews.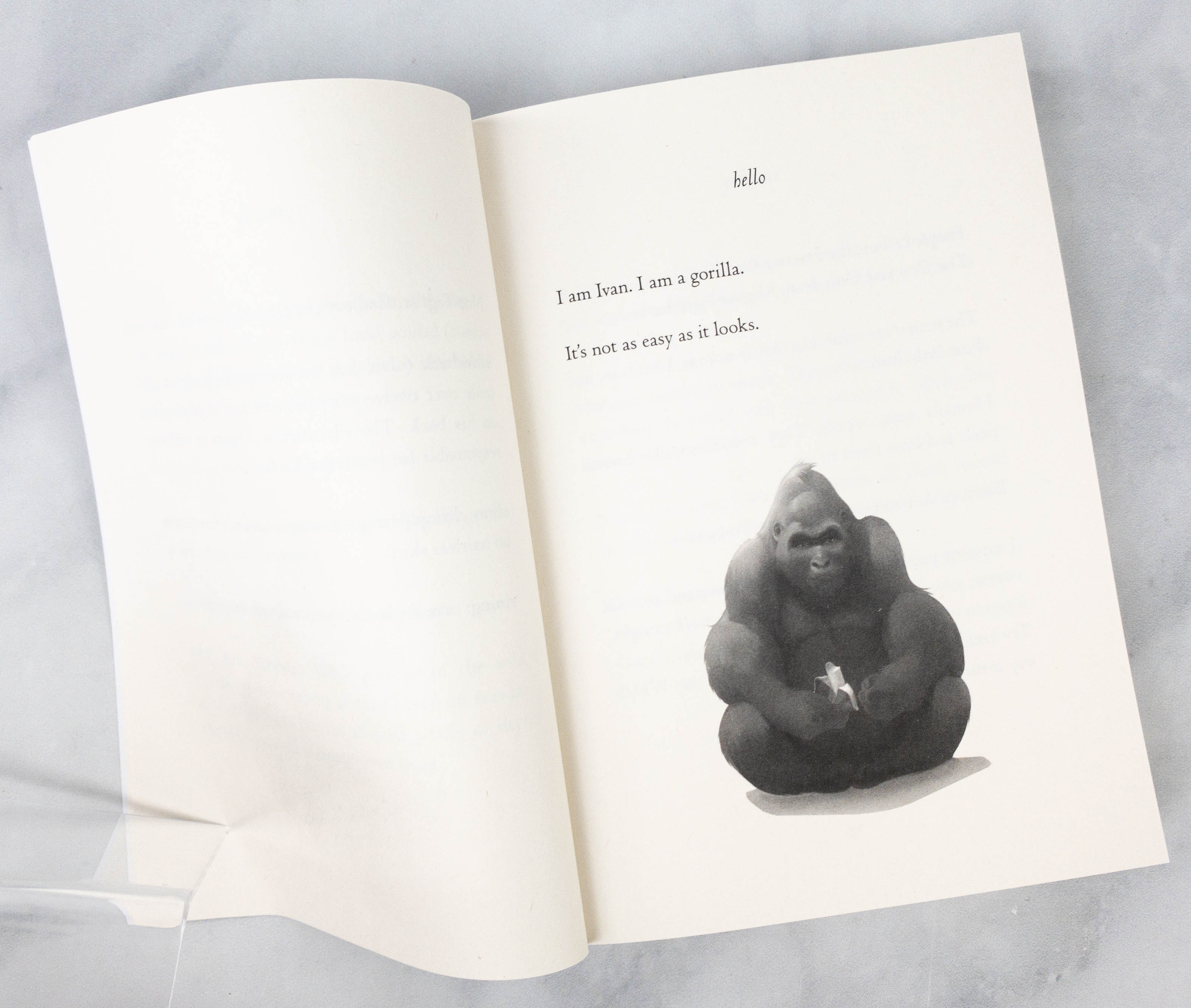 The first page of the book has an illustration of Ivan, the book's main character.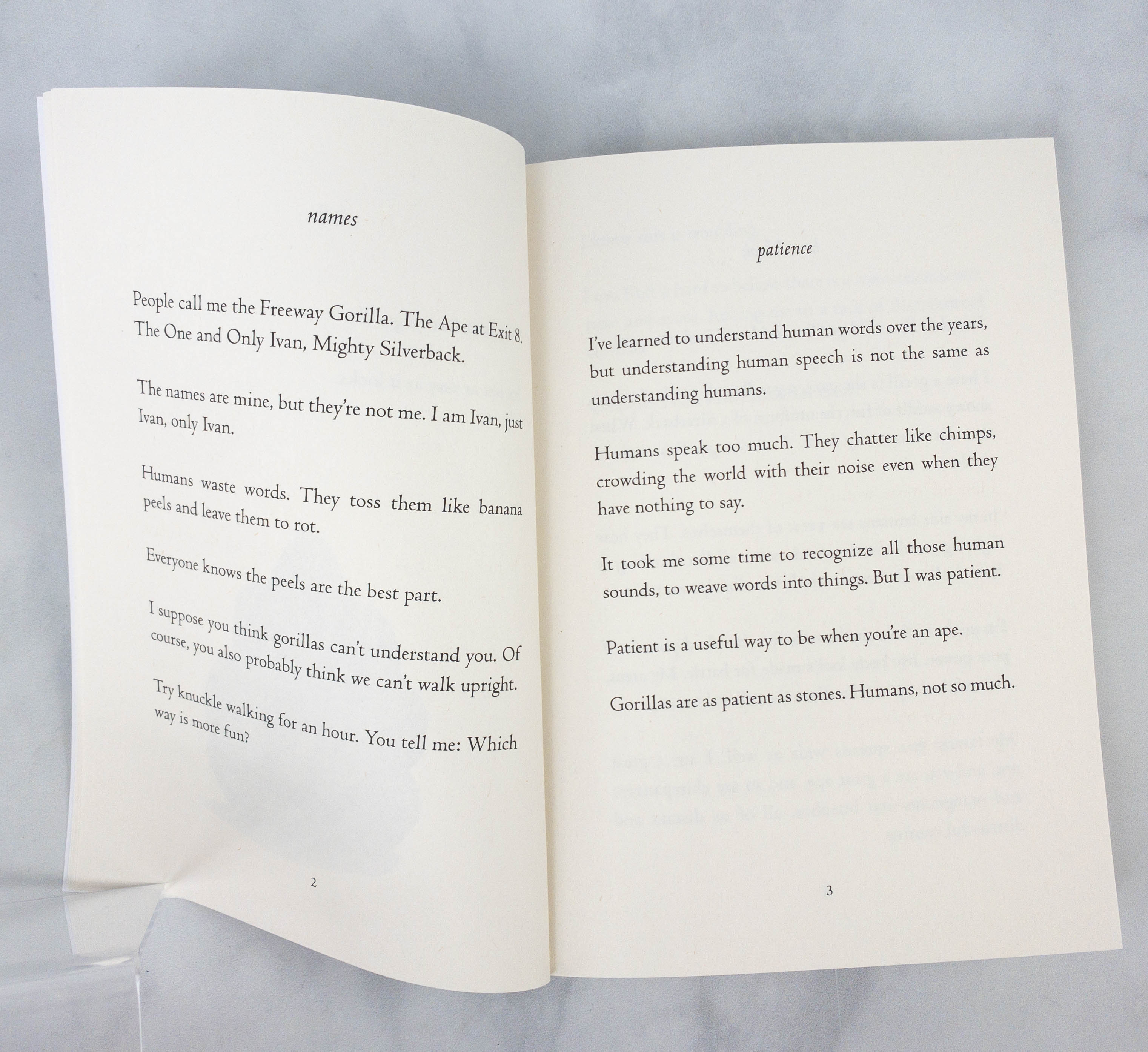 It's a story about a gorilla named Ivan who lives in a shopping mall and has adapted living with the humans. Everything changed when Ruby, a baby elephant, arrived and Ivan had an option to change for the improvement of everyone. This story is entirely fictional but Ivan is based on a real gorilla who also lived in a mall after being captured!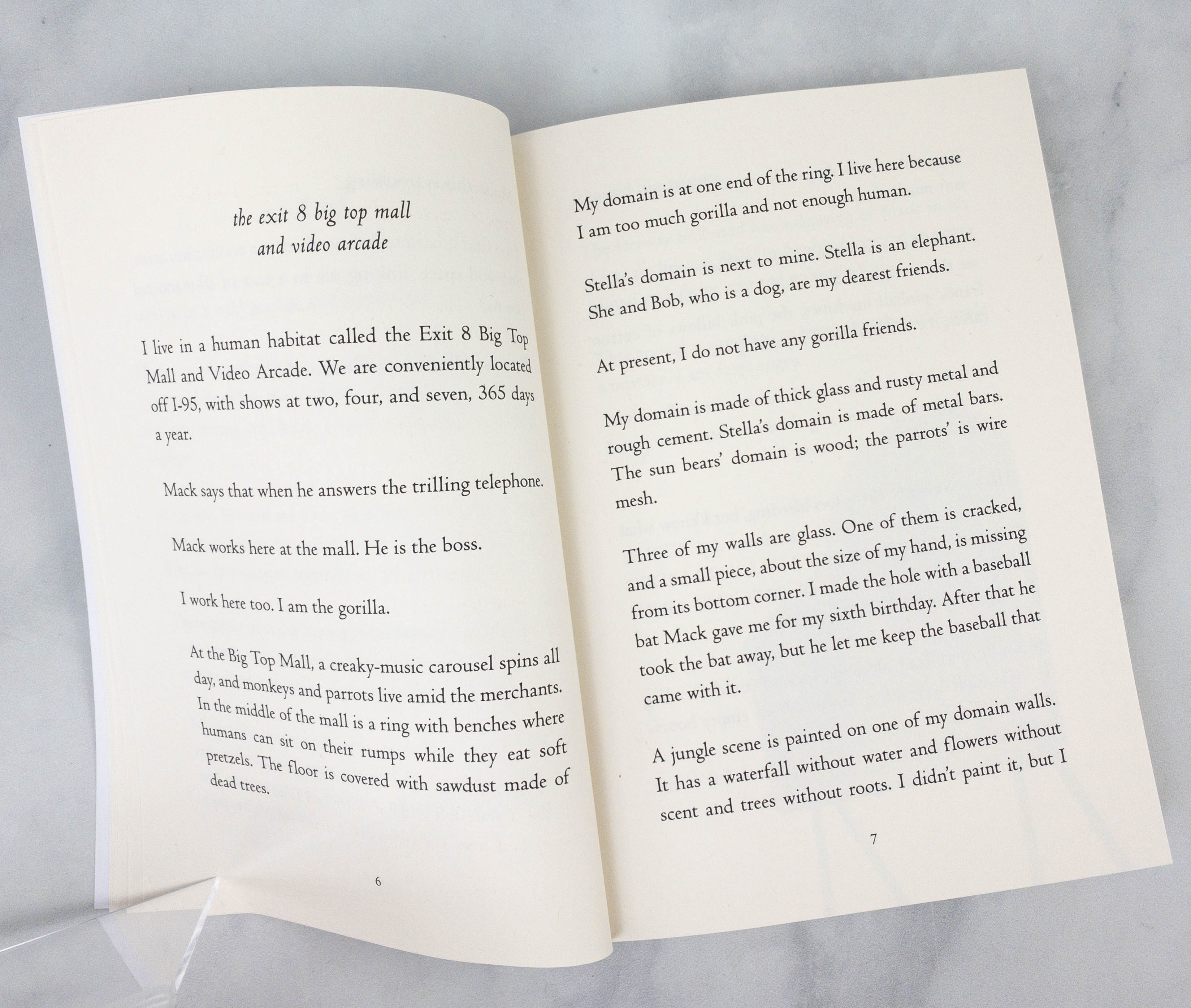 This story is a touching one! It's told from Ivan's point of view, and it's a great way to introduce readers to animal rights.
Elephant Gel Pen. This month's box includes an adorable animal inspired pen. It has a light blue color and the cap features a head of an elephant.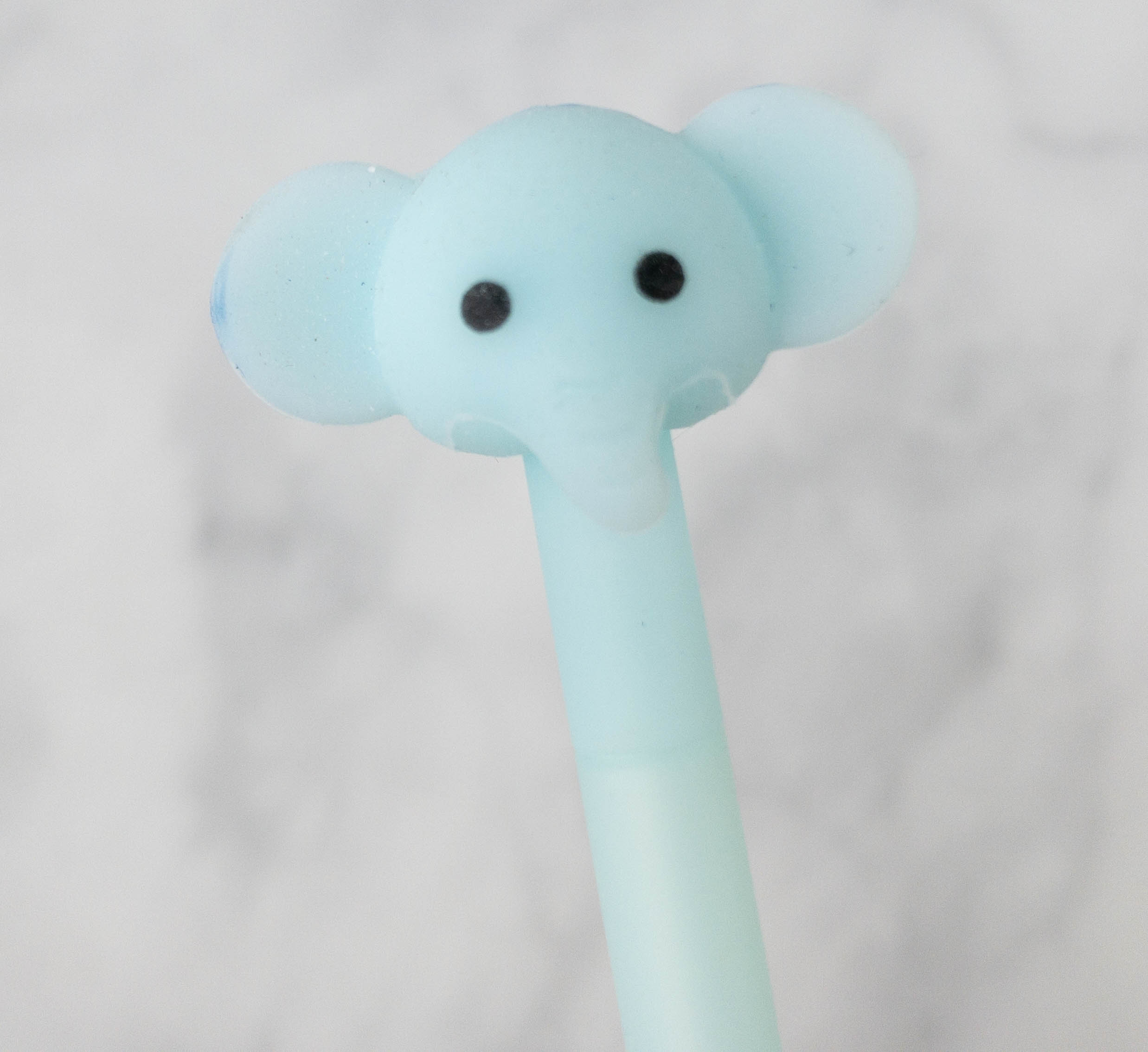 This pen is just too cute! It's also easy to grip, so my daughter has no problems using it.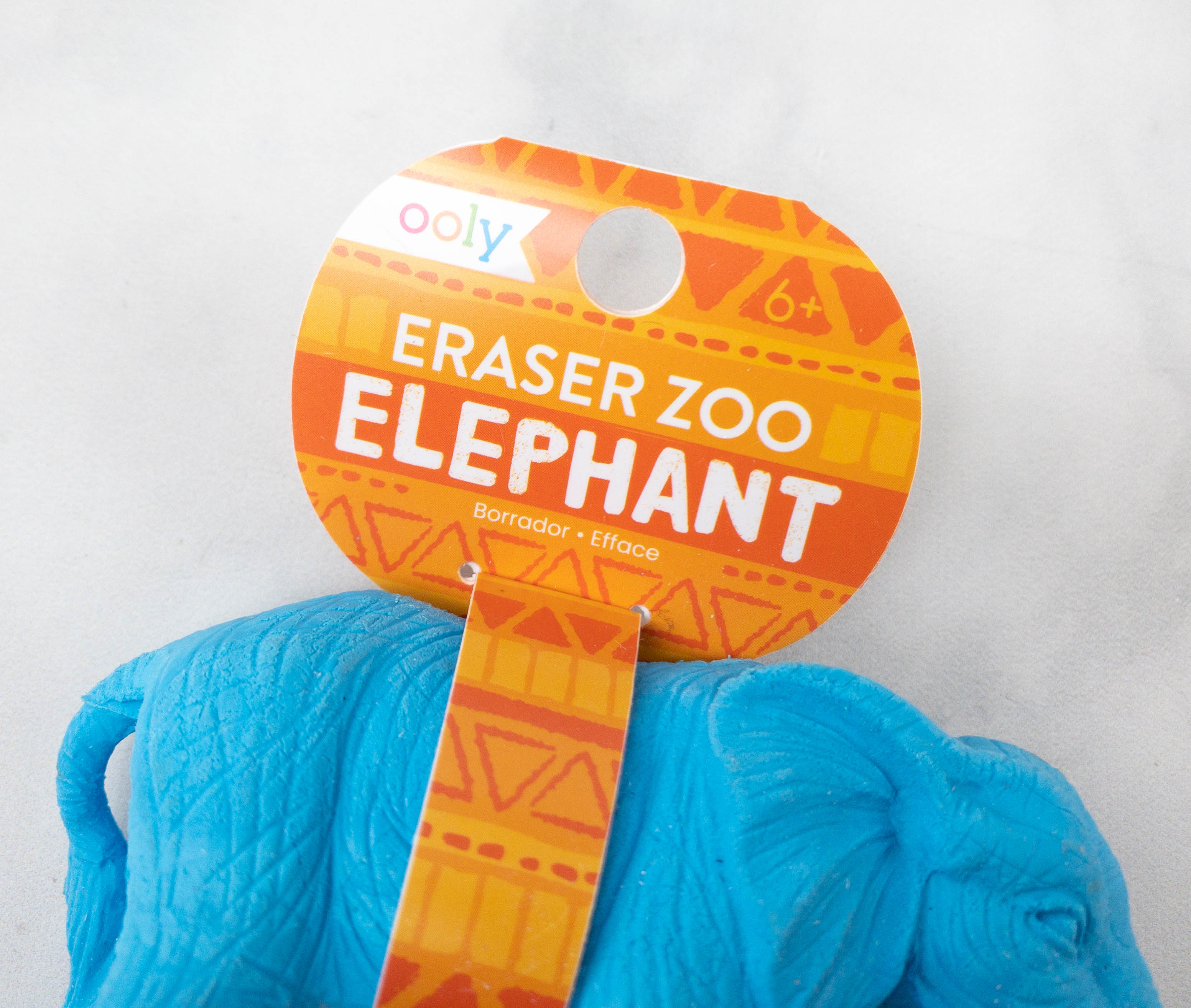 Ooly Jumbo Elephant Eraser ($2.99) Here's another elephant-inspired item in the box, a big eraser!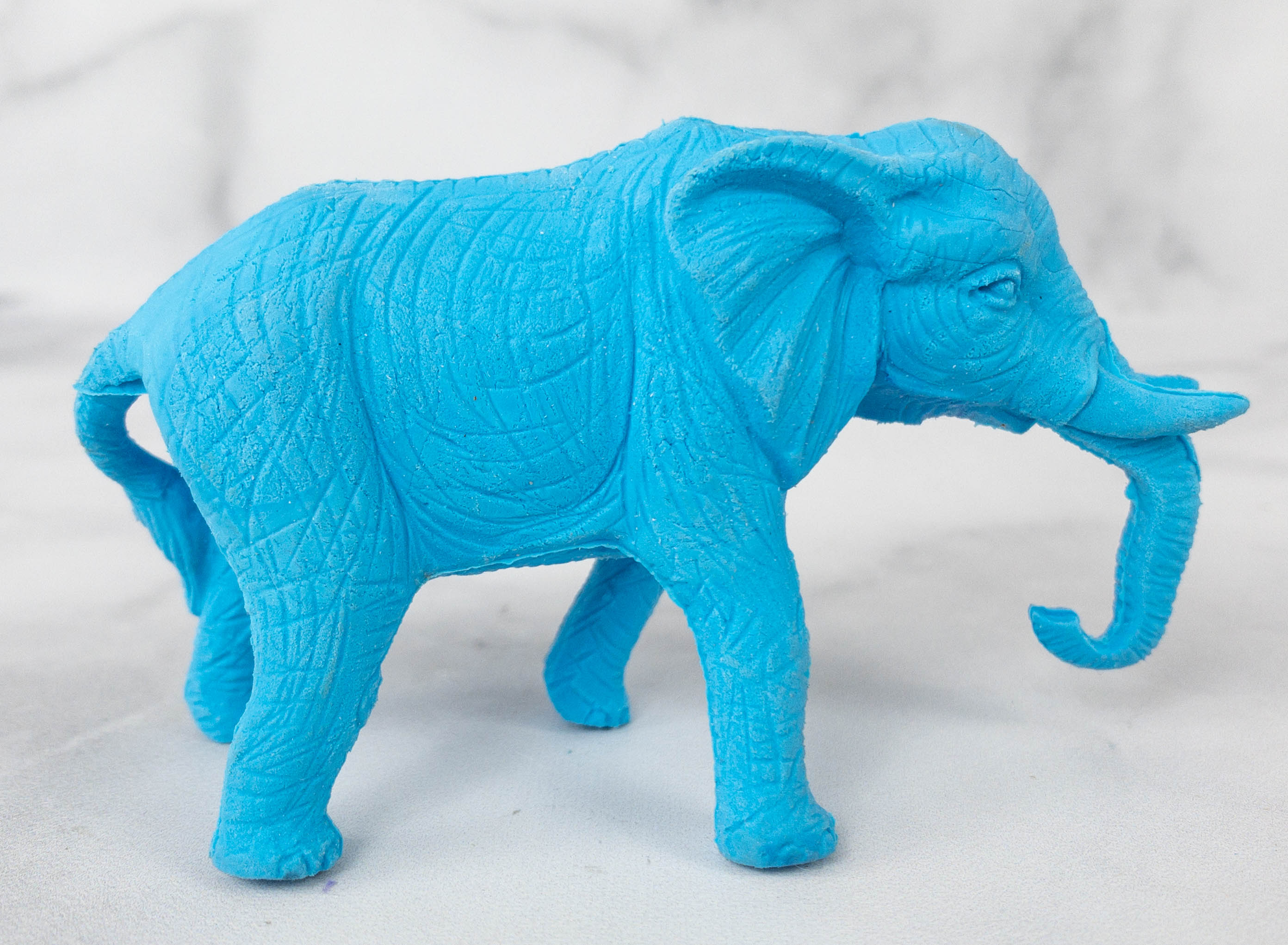 The elephant eraser can even stand on its own! The details of this piece is really awesome, so this will also make a good desk decor.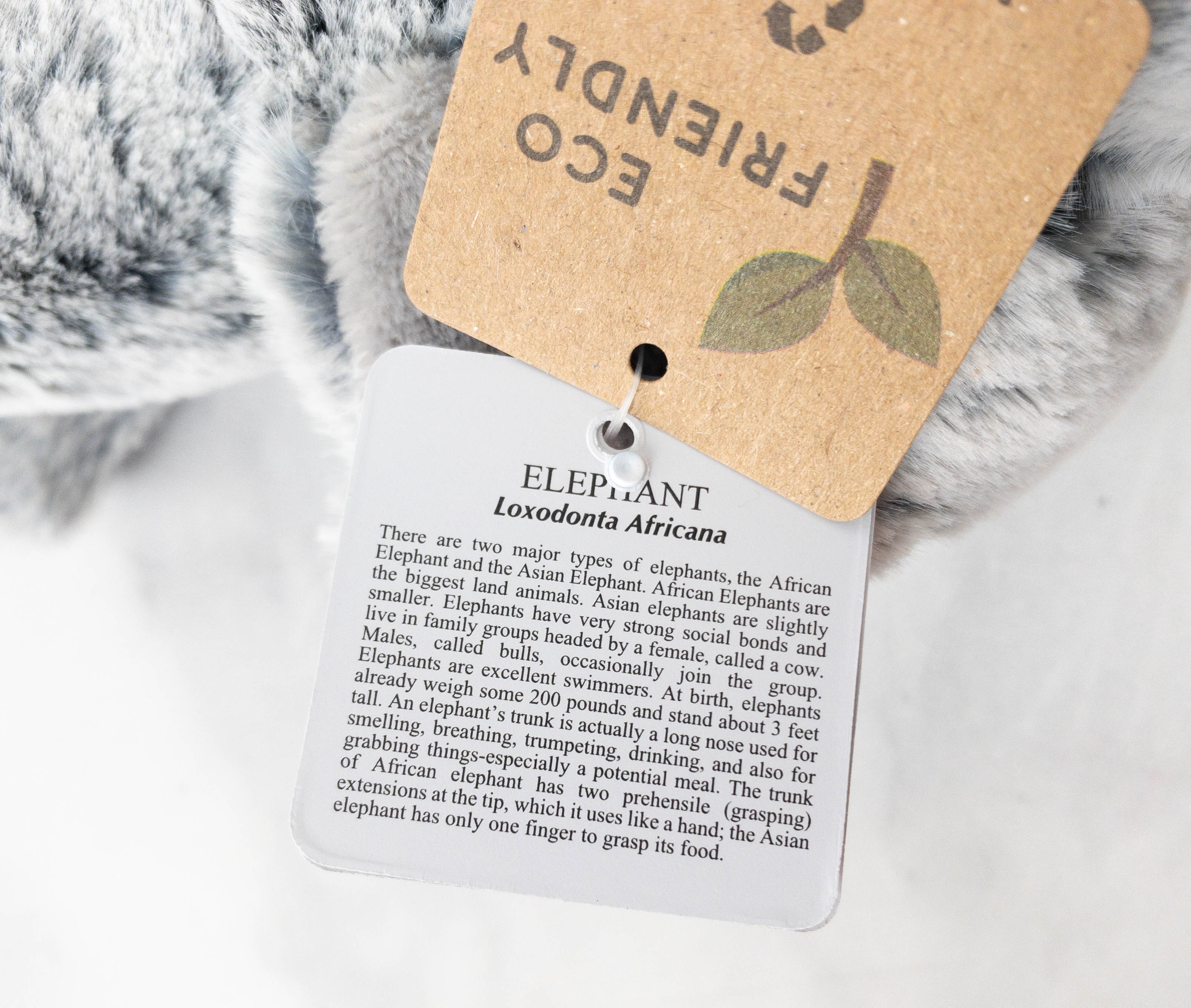 Stuffed Elephant. Lastly, here's a beautiful stuffed elephant! There's a tag attached to it that includes facts about the said animal.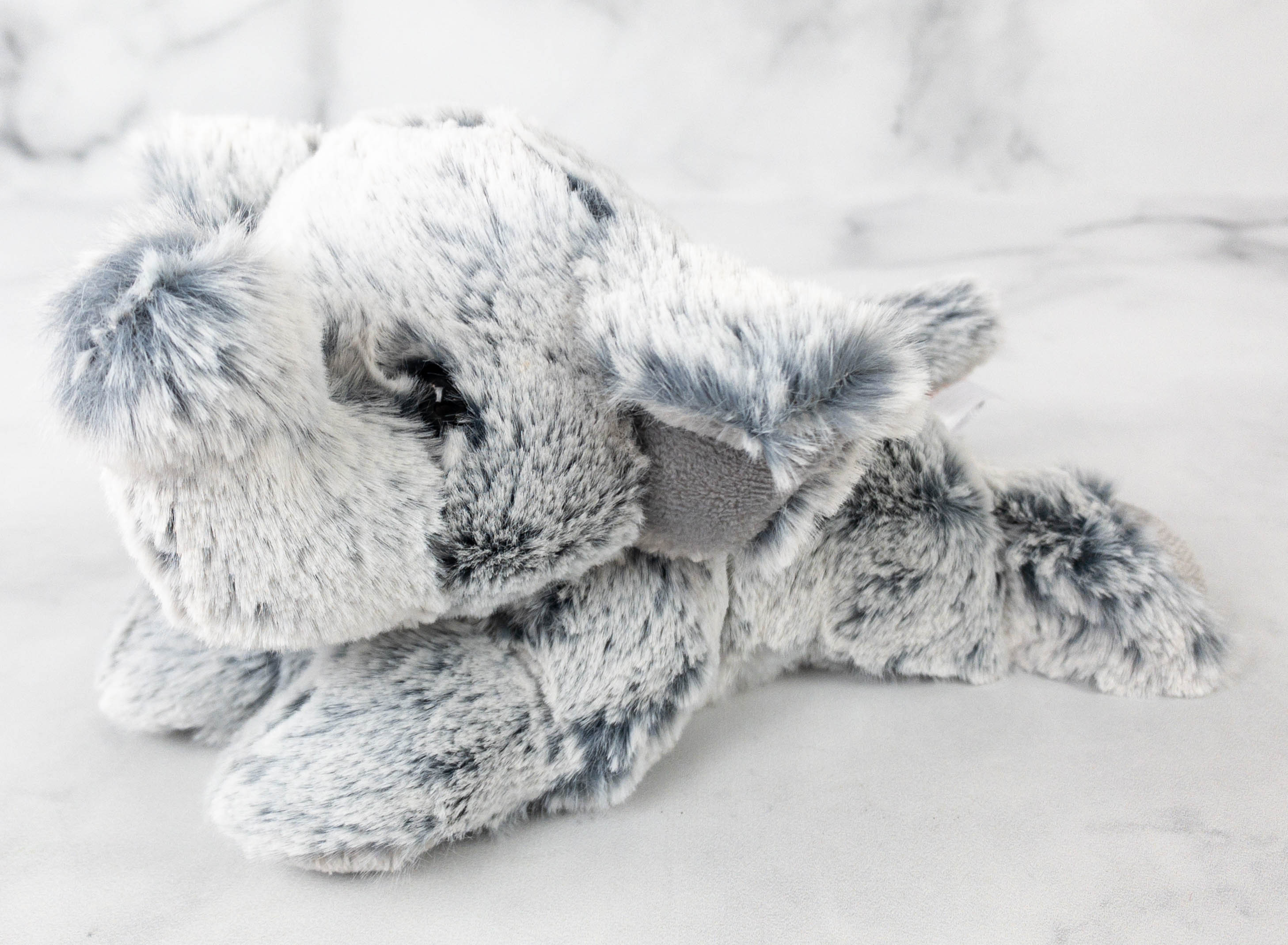 The baby elephant toy is so soft and fluffy! My daughter loves it!
It's huggable as well!
This card features next month's theme!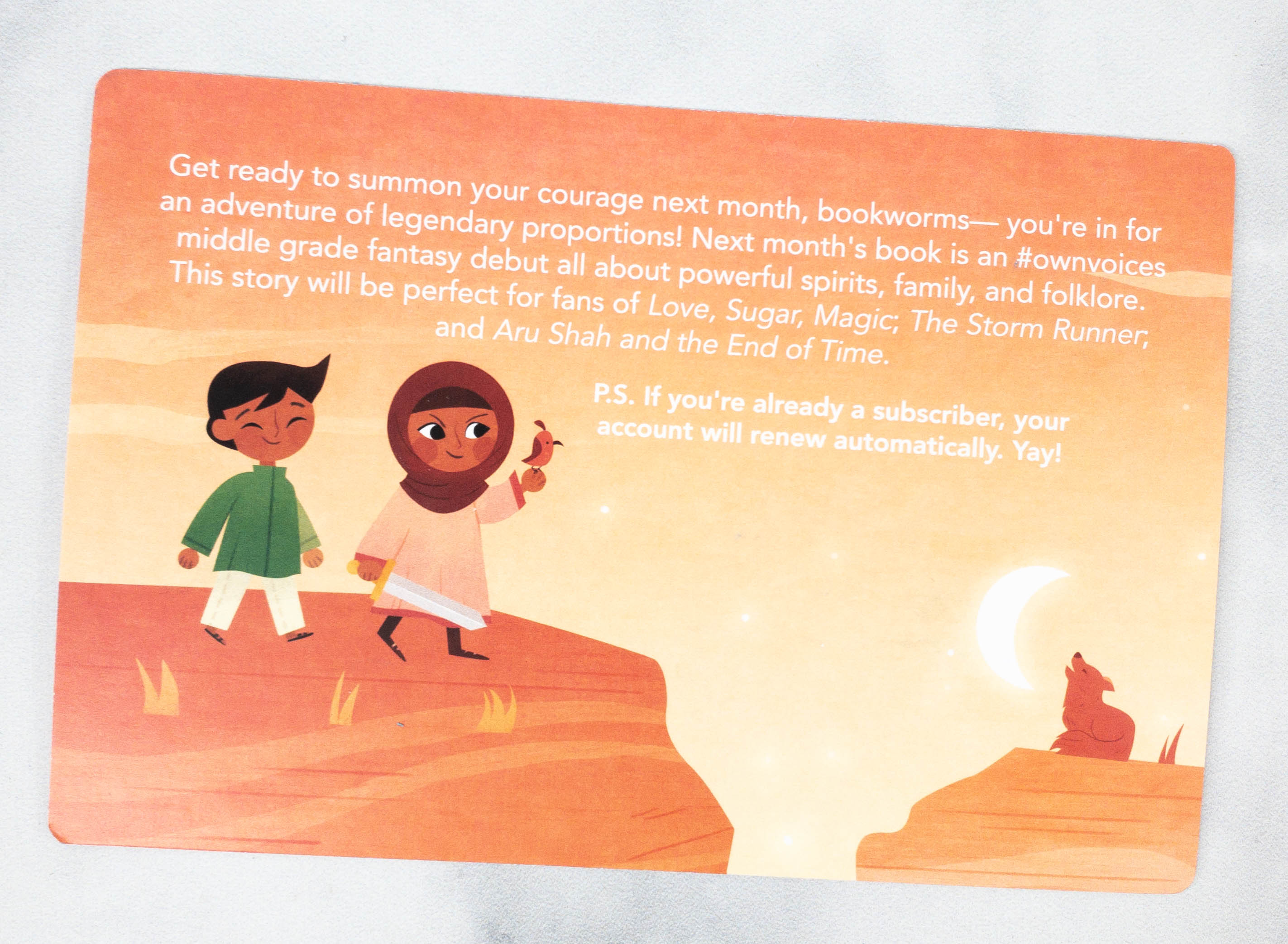 Get ready to summon your courage next month, bookworms- you're in for an adventure of legendary proportions! Next month's book is an #ownvoices middle grade fantasy debut all about powerful spirits, family, and folklore. This story will be perfect for fans of Love, Sugar, Magic; The Storm Runner; and Aru Shah and the End of Time.
This month's OwlCrate Jr. box is all about elephants, from the featured book to the bookish items! My daughter loves animals and elephants are no exception. She is aware that they are usually not being treated well by some humans and it really breaks her heart. It's such a great thing that this box promotes awareness about animal rights! She also enjoyed reading the books and the pen definitely made her smile. It was a great box overall and everything is appropriate for middle-graders. As always, the card containing next month's theme made my daughter excited!
What did you think of the OwlCrate Jr. box this month?
Visit OwlCrate Jr. to subscribe or find out more!