OwlCrate Jr. is a monthly book subscription box for young readers ages 8-12 with a middle-grade book plus fun gender-neutral bookish items designed to enhance your little reader's experience. It's from OwlCrate, a super popular YA (young adult) fiction subscription.
Owl Crate's middle grade readers box made our readers' choice list of best book boxes for kids!
This is the review of an OwlCrate Jr. Limited Edition Box – The 'Bridge of Souls' by V.E. Schwab! It's $36.99 plus shipping ($6.99 for US, $10.59 for Canada, and $19.99 for International).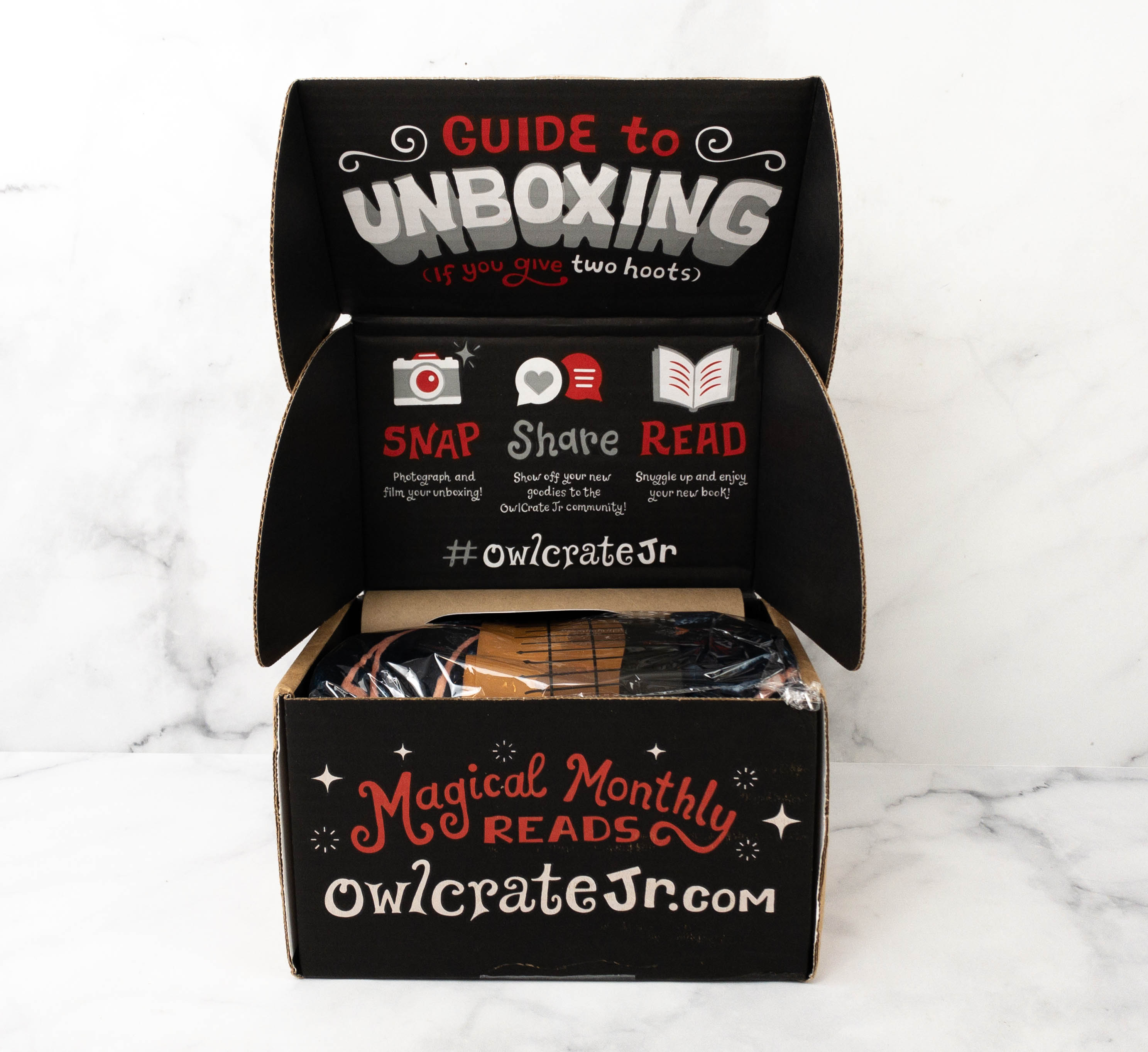 The inner flap has a guide to unboxing the crate.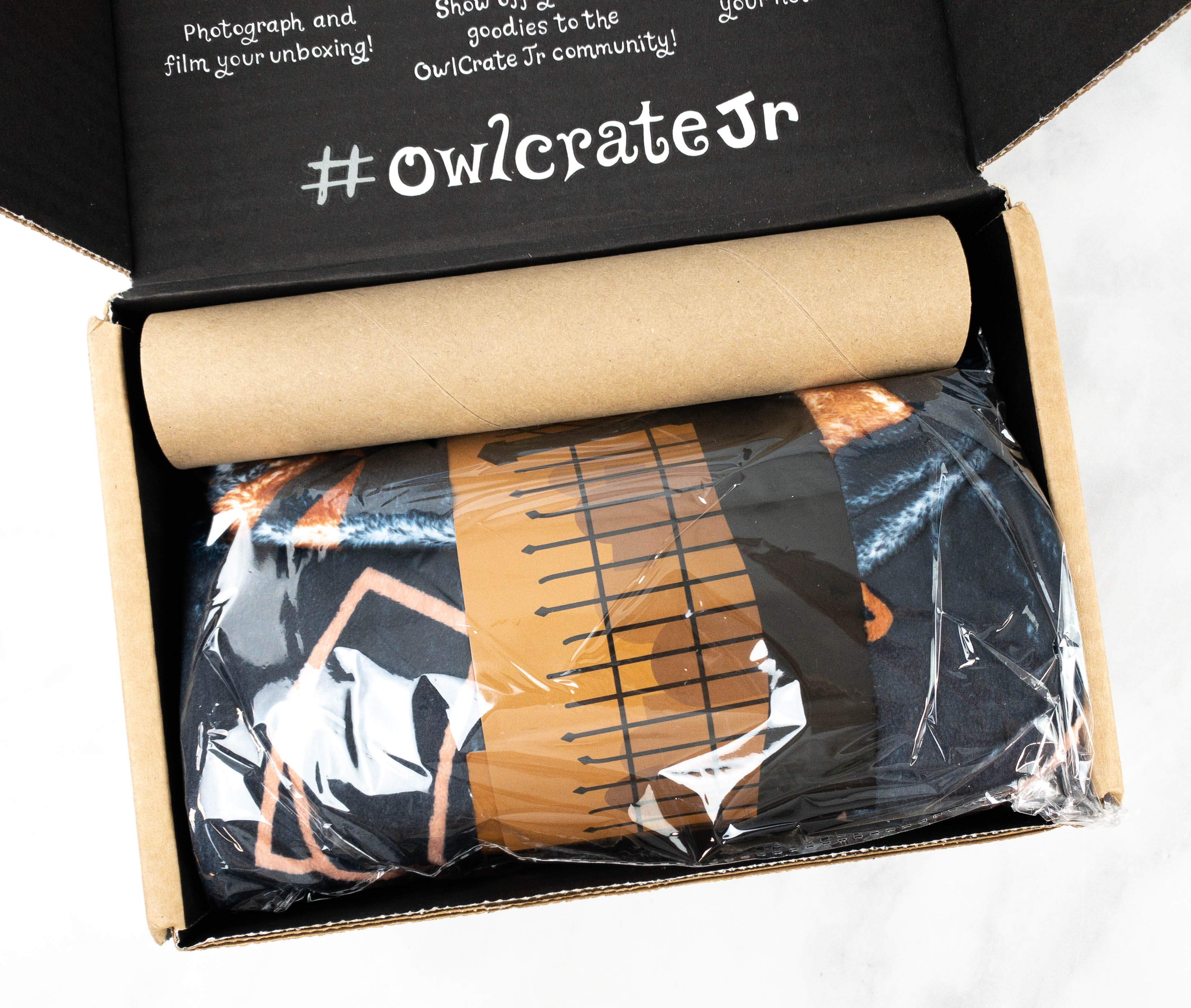 Some of the items were packed in plastic.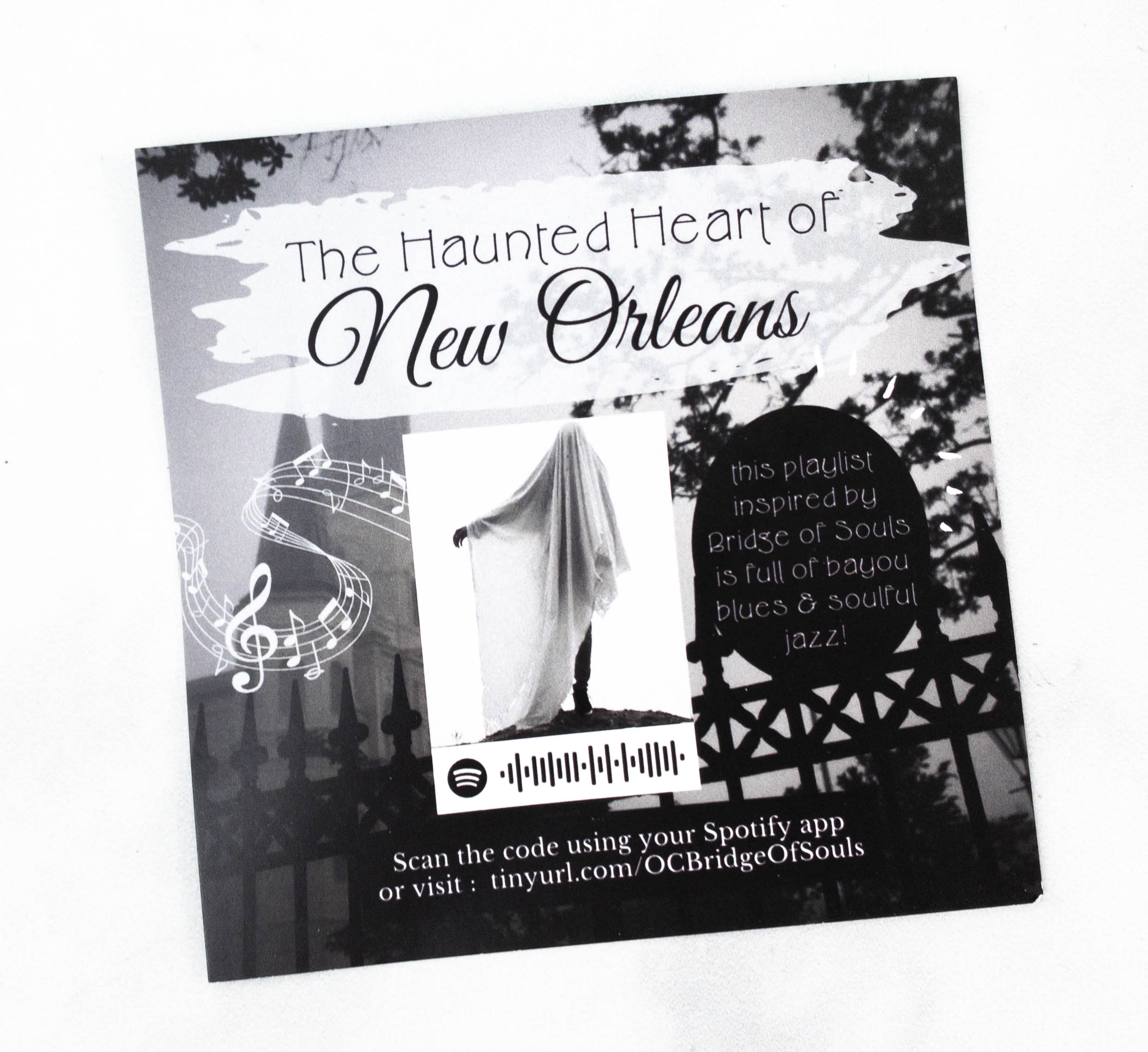 The box includes a card with a Spotify playlist inspired by the book.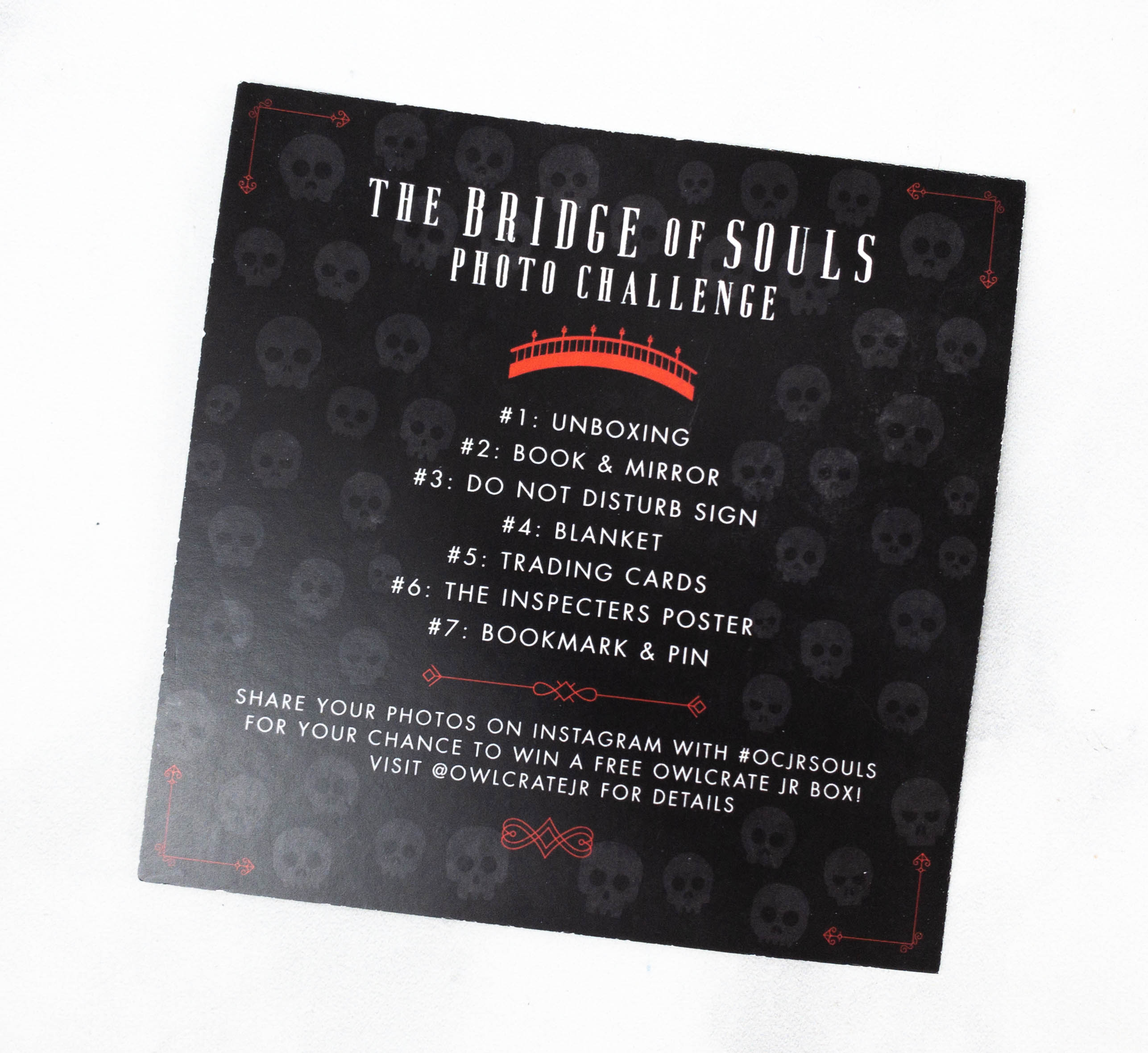 At the back, there's a photo challenge for the box contents.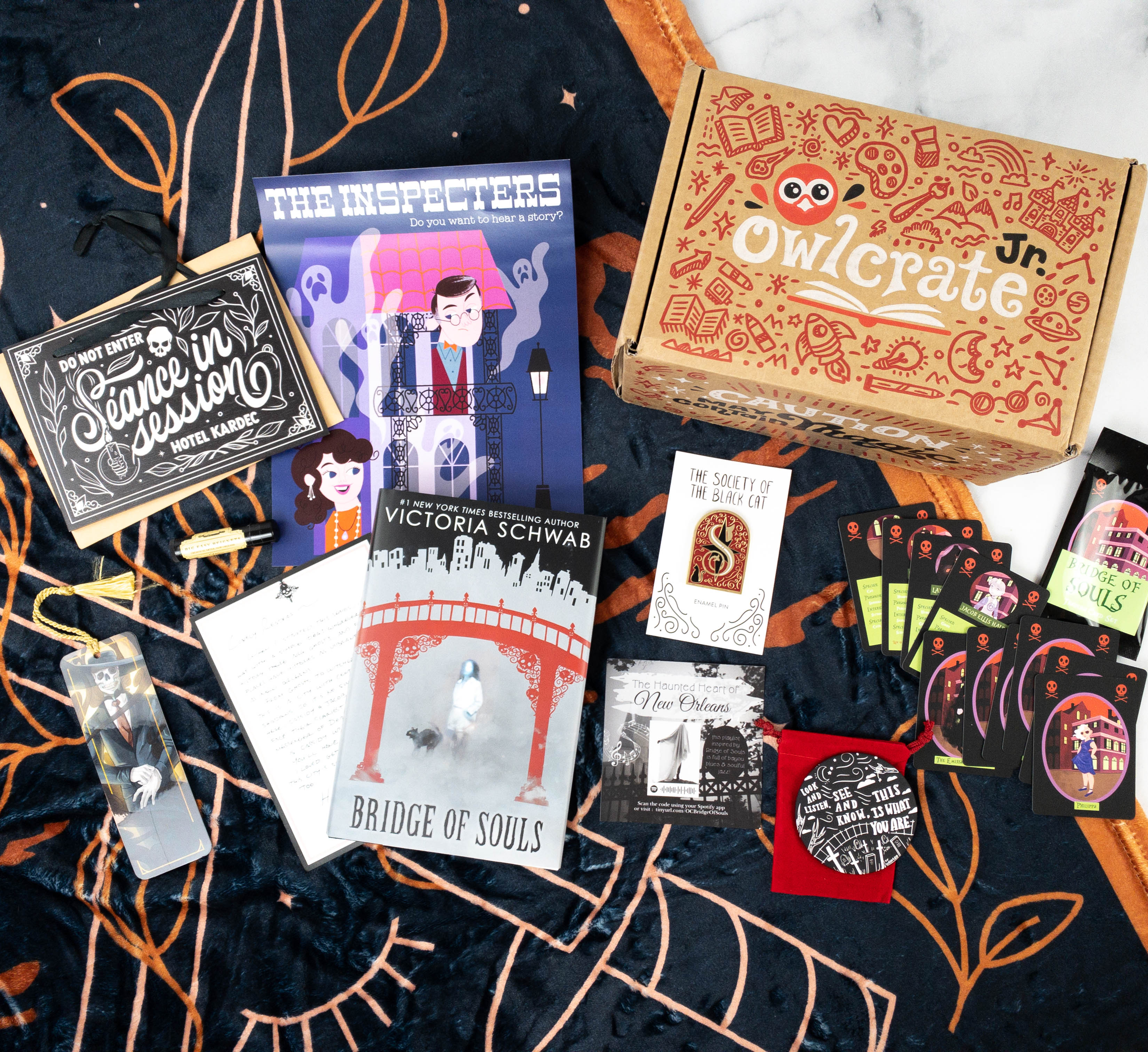 Everything in the Limited Edition box!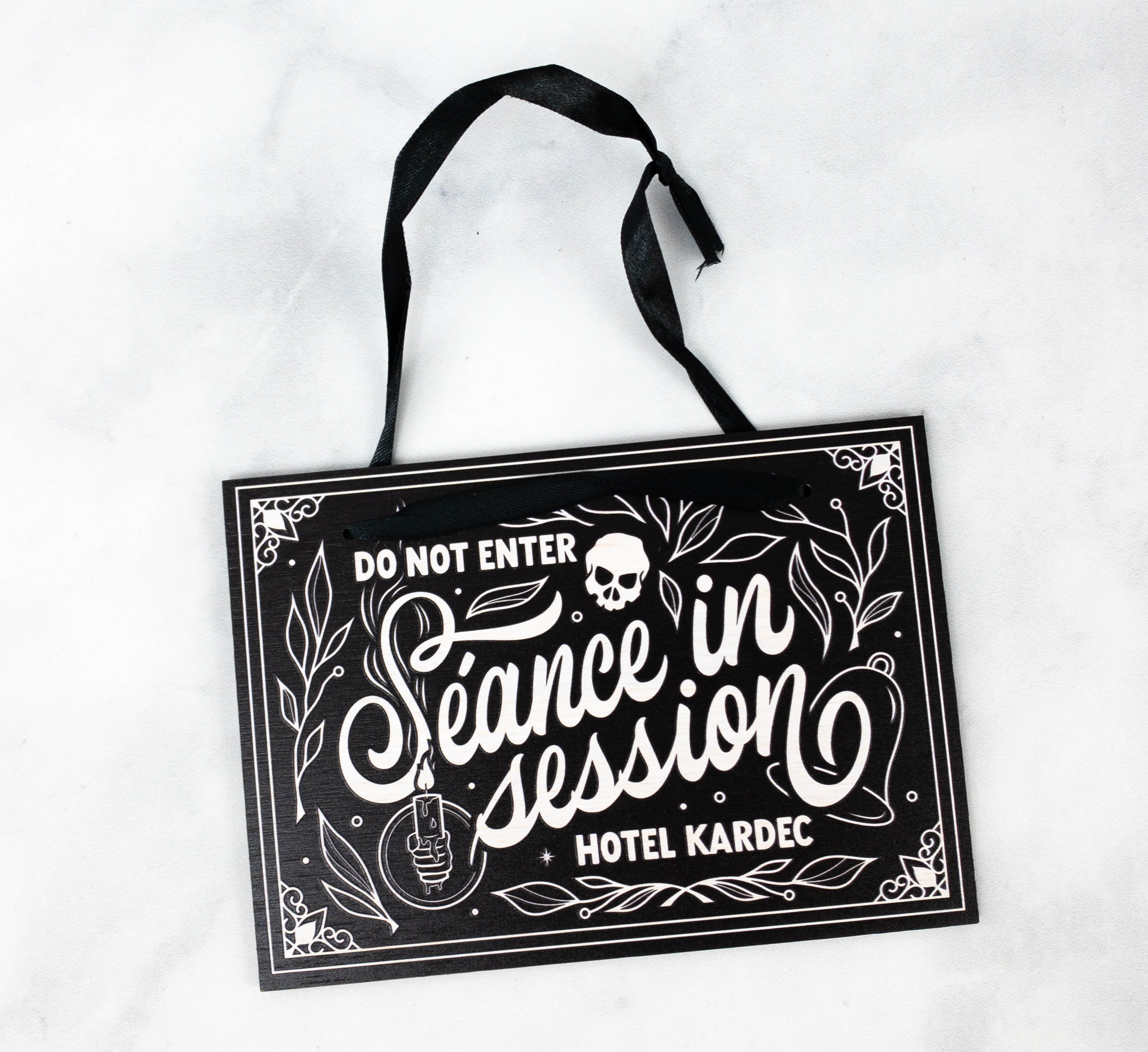 Do Not Disturb Sign. This is such a spooky do not disturb sign! It says "Seance in session" and it represents Hotel Kardec, one of the settings in Bridge of Souls.
The back base is made out of wood and it is blank so you can even write a message there and use this sign both ways!
Enamel Pin. The enamel pin has an intricate detailing. It features the emblem of The Society of Black Cats!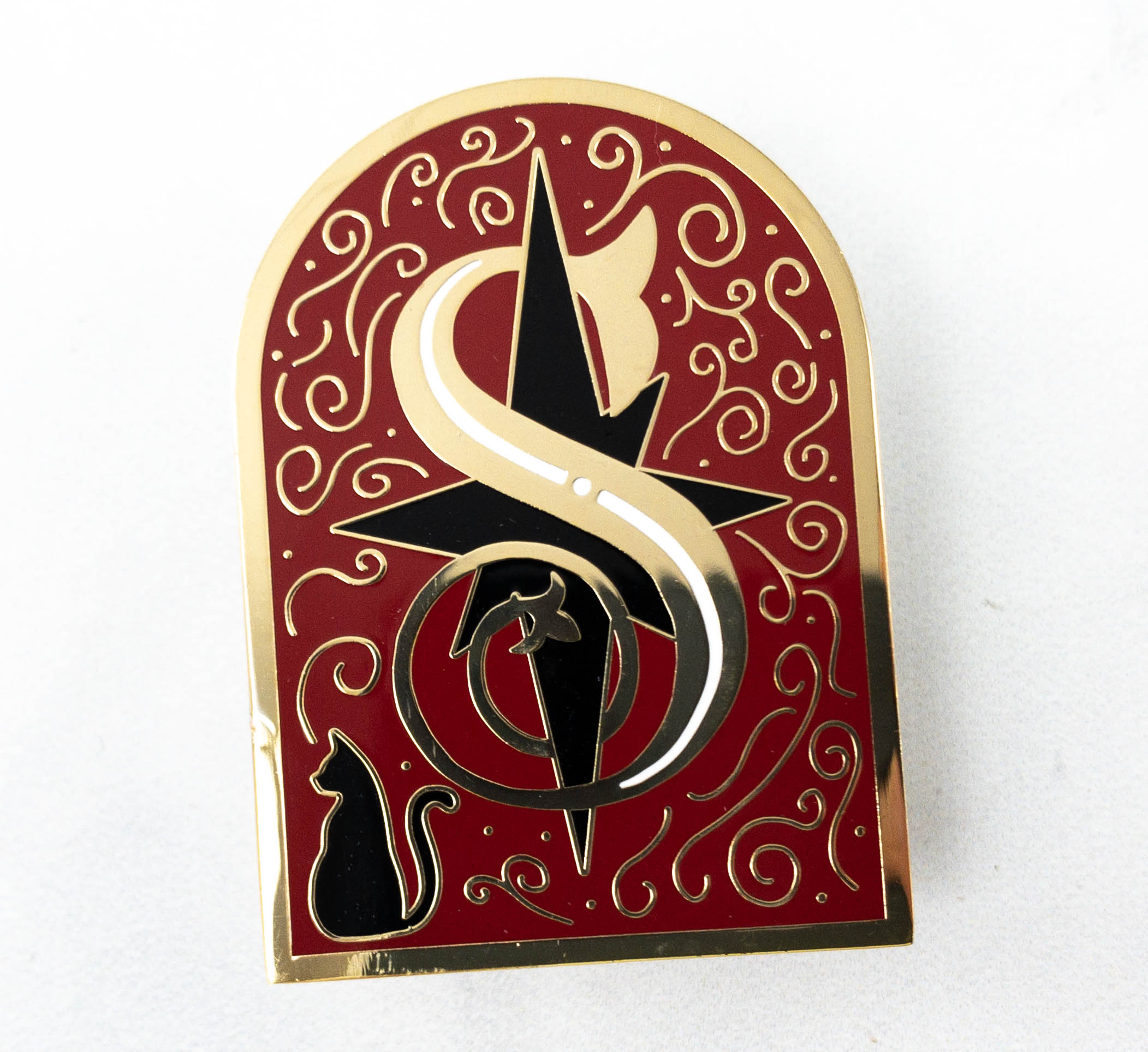 Here's a closer look at the pin! There's a letter S wrapped around a black star and there are gold swirls all over plus a black cat on the side.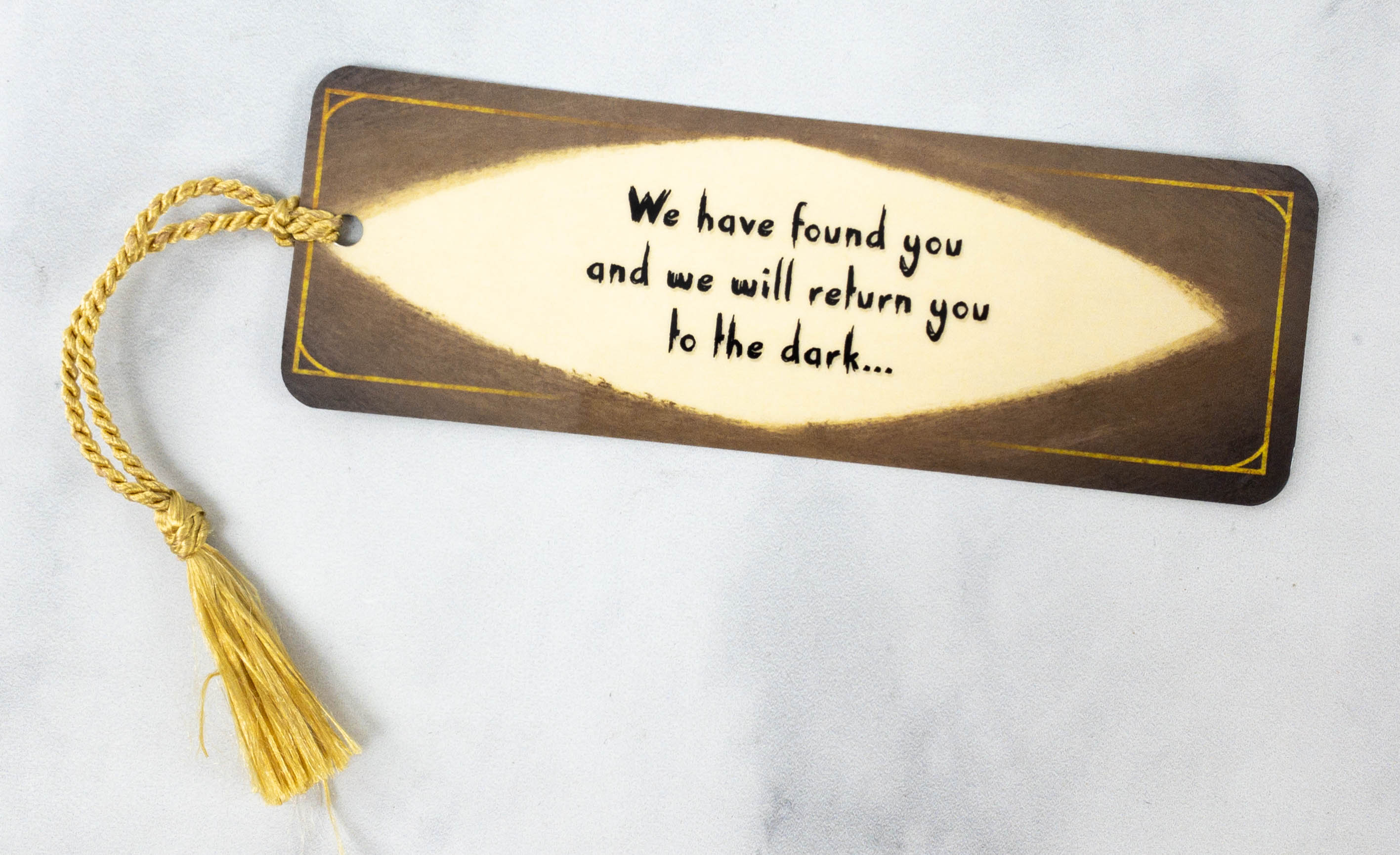 Bookmark. The bookmark has a creepy vibe to it with the message saying:
We have found you and we will return you to the dark.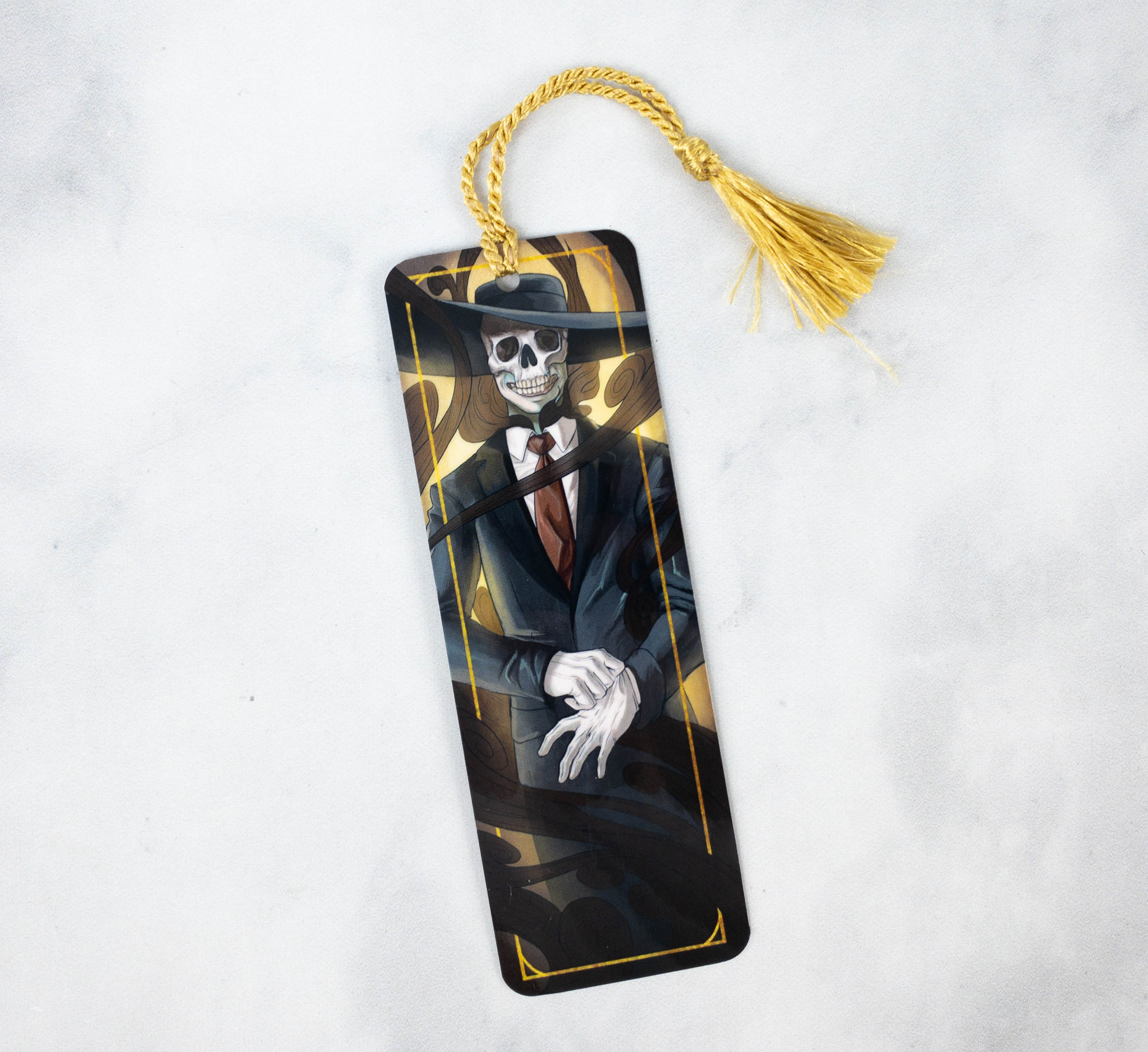 On the flip side, it features a skeleton man, formally dressed as if awaiting a funeral.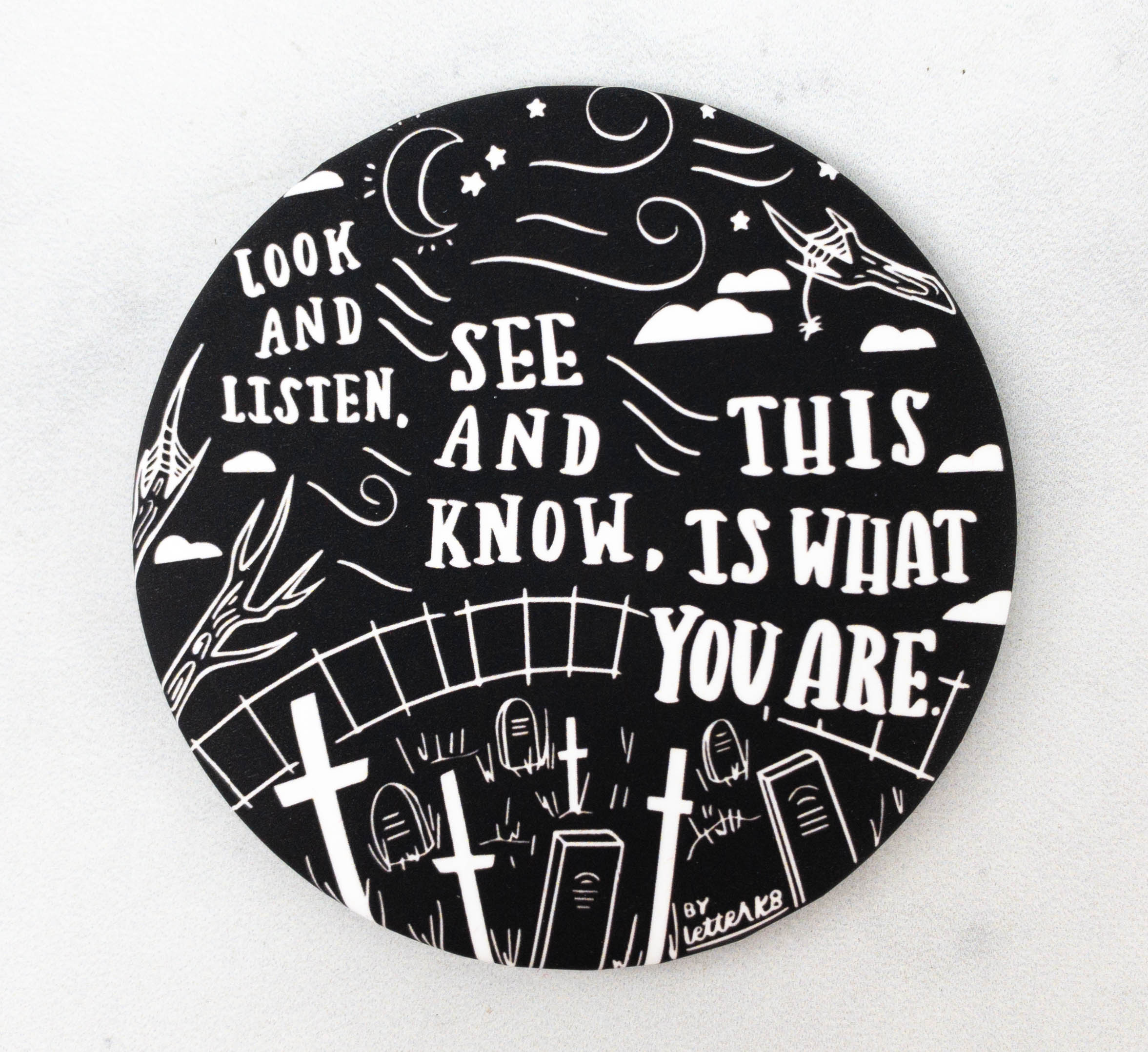 Mirror. Another spooky item is this mirror, with a  graveyard print at the back. It says:
Look and listen, see and know, this is what you are.
It arrived in a red velvet drawstring pouch to keep it safe from scratches.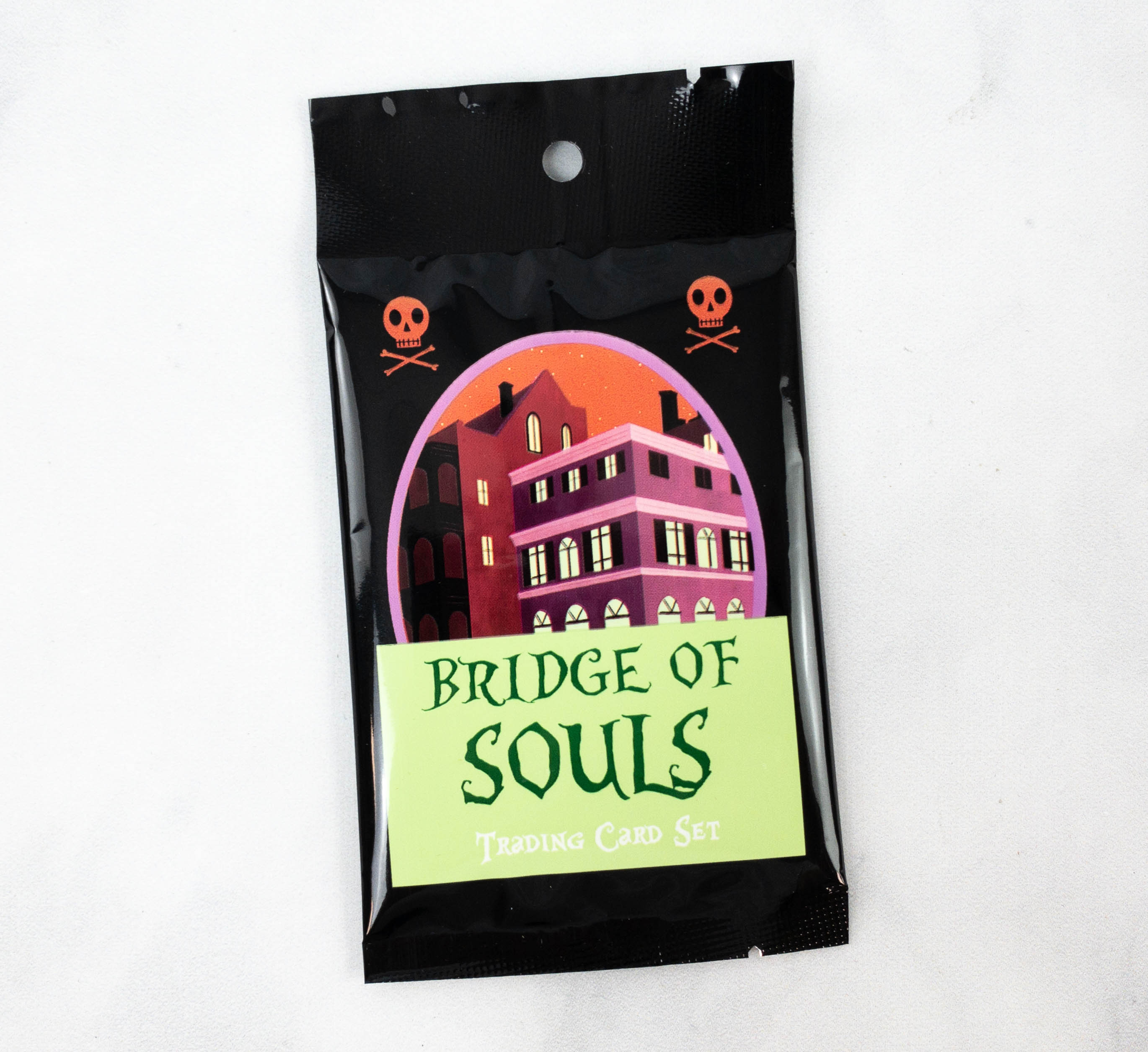 Trading Cards. They also included a pack of Bridge of Souls themed trading cards!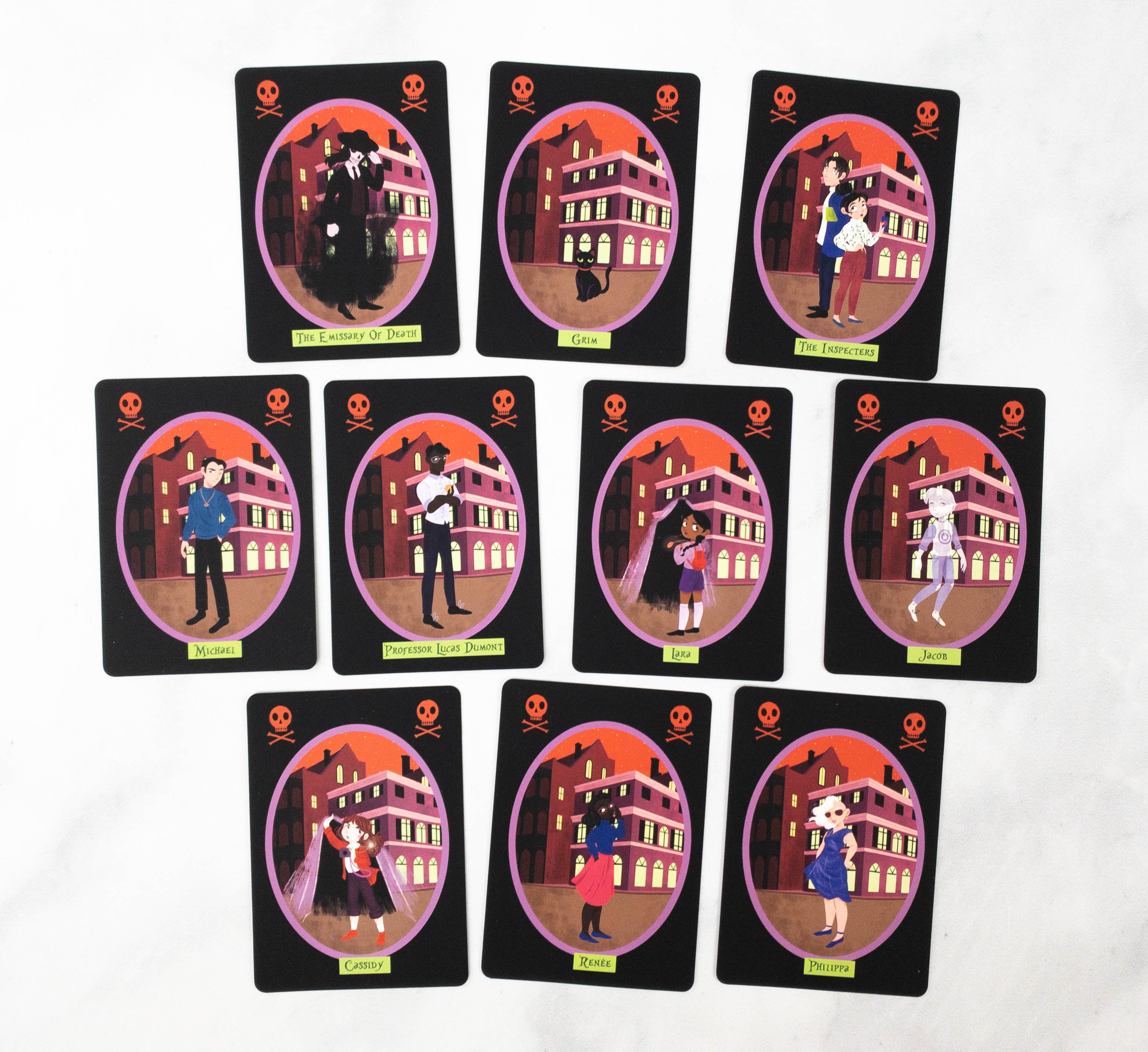 The front features a photo of each character along with their name.
At the back, kids can get to know more about the characters as the card includes certain information like their interests and special skills.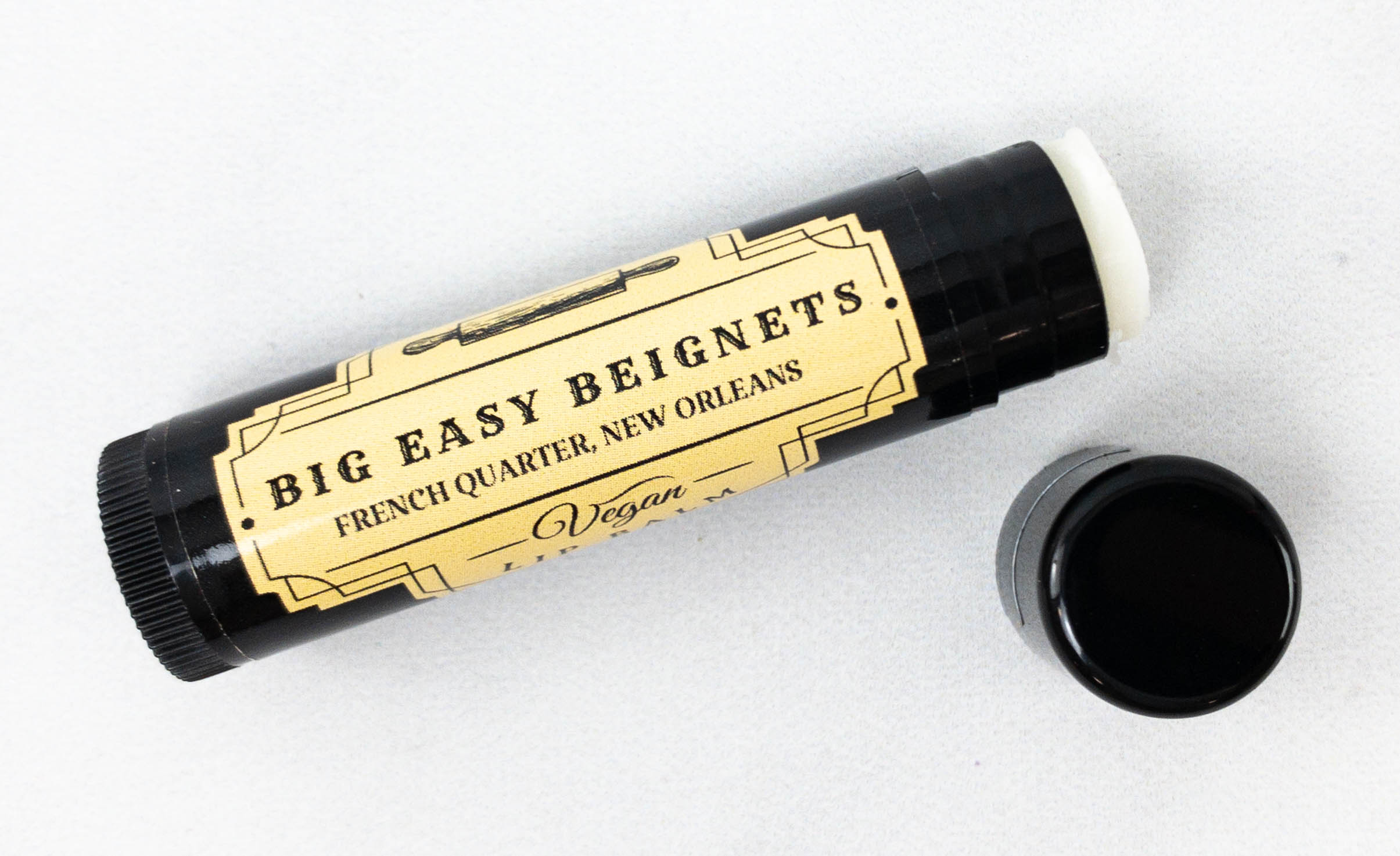 Lip Balm. This lip balm is a great addition to the box, as it does a great job of keeping my daughter's lips soft and hydrated. I also find the name really cute! Big Easy Beignets are those soft fluffy pastries covered in powdered sugar sold in the French Quarter of New Orleans, which is also where Bridge of Souls take place.
The Inspecters Poster. The poster was packed in a tube to make sure it doesn't get ruined during transit.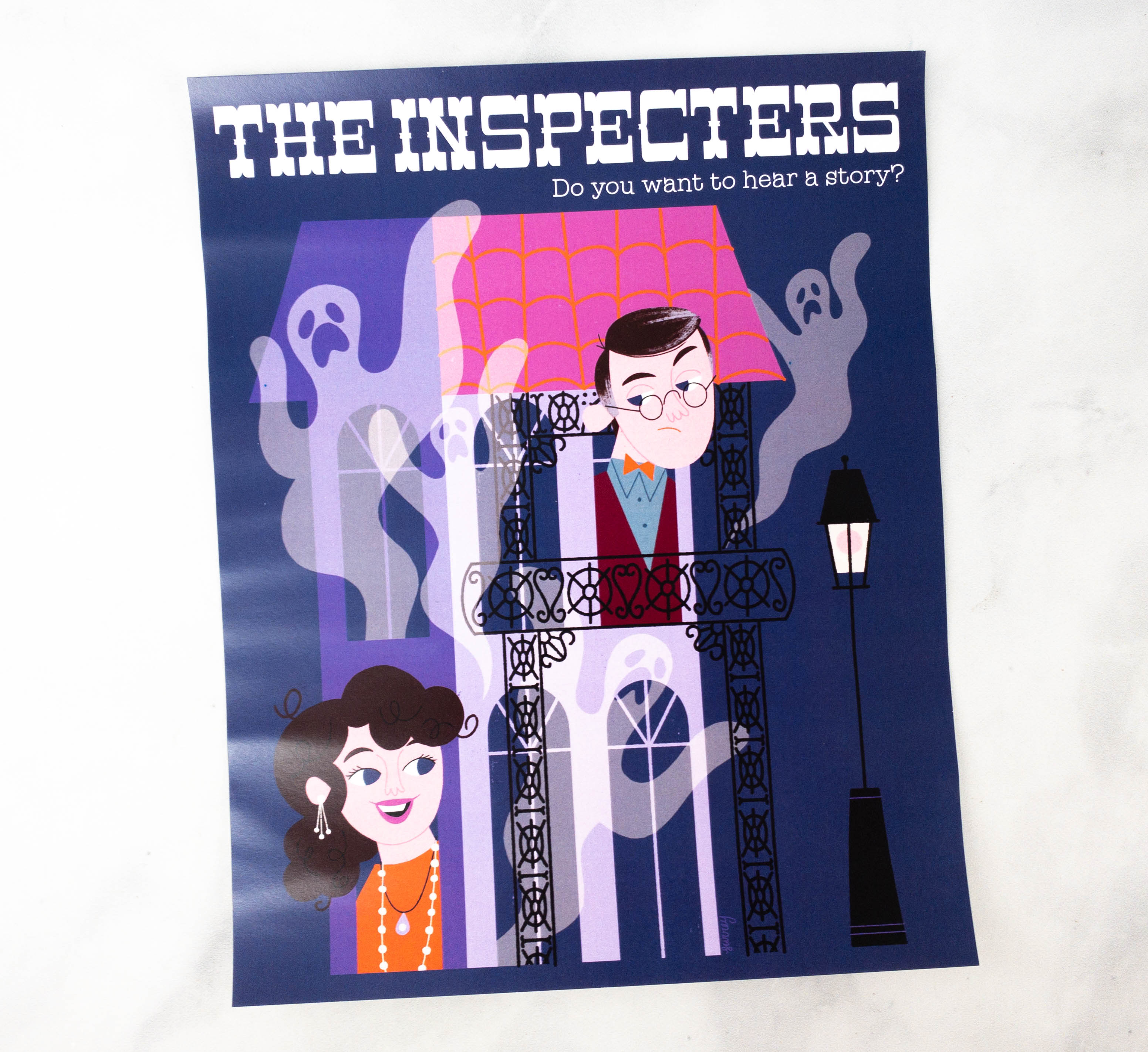 Inside is a poster that features The Inspecters doing their show along with the ghosts in what looks like a building the French Quarter.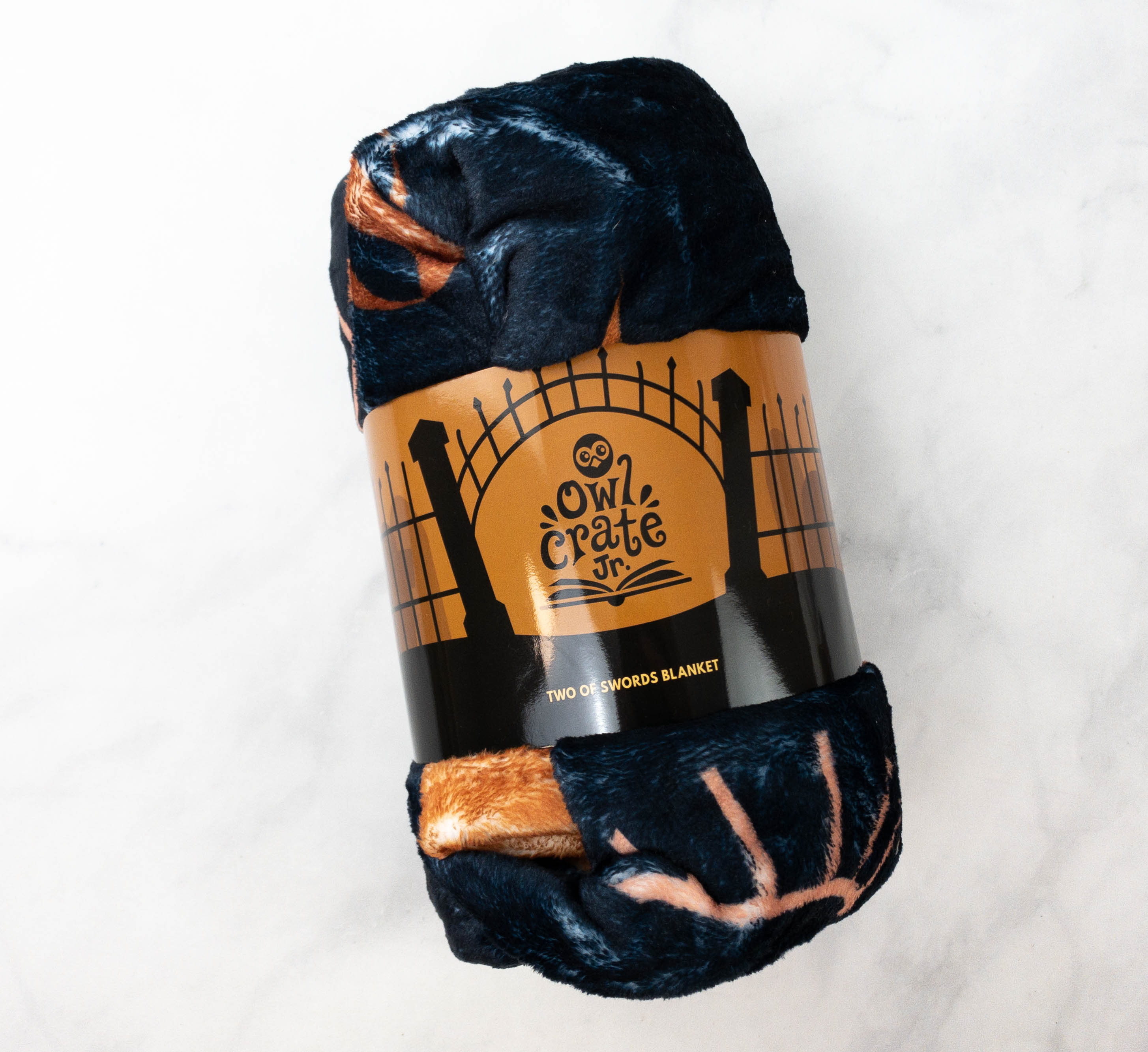 Blanket. My daughter loves how soft, fluffy, and comfortable this blanket is. This is perfect for cuddling up with a good book!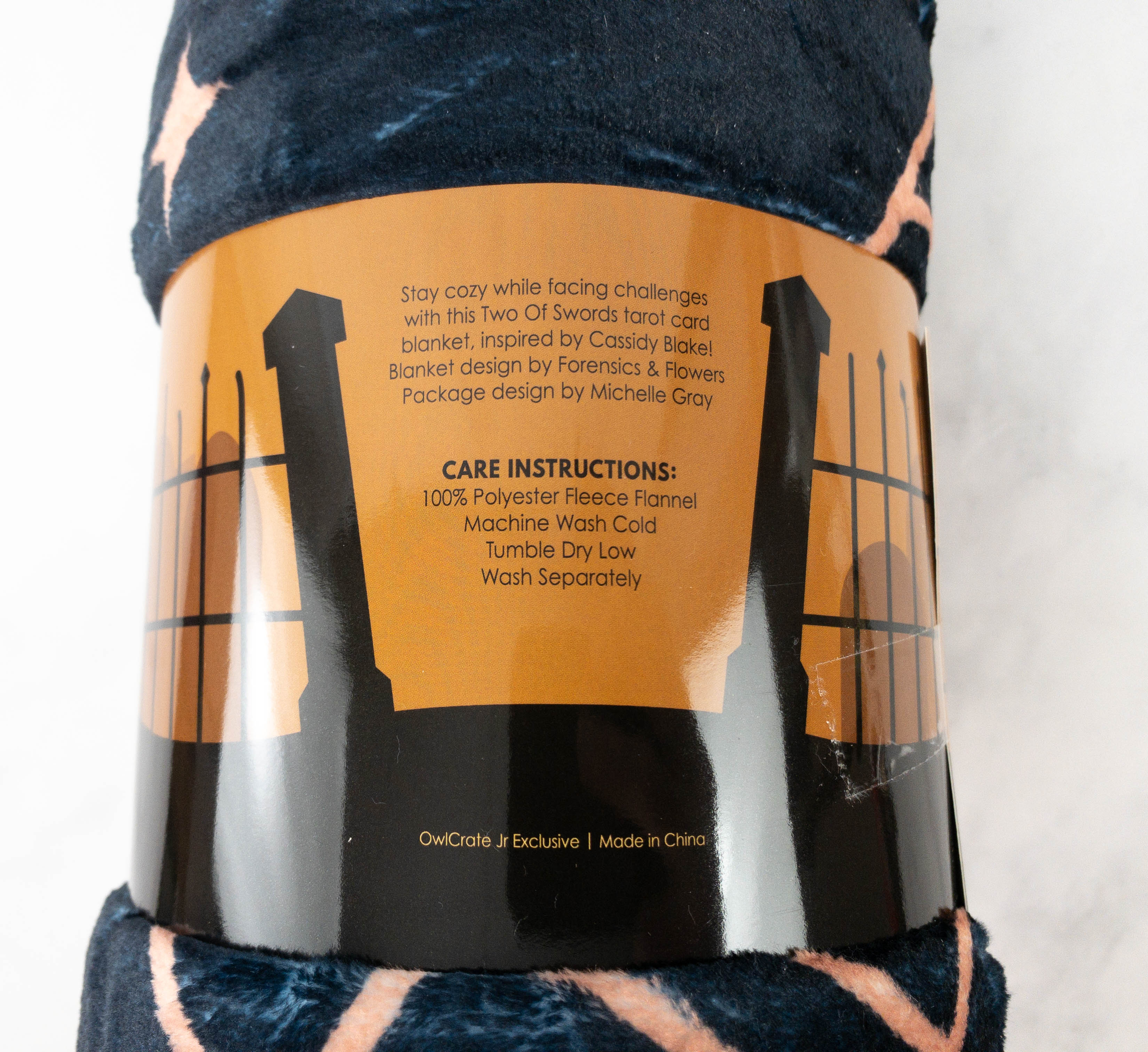 It's made with polyester fleece flannel which provides just the right amount of warmth.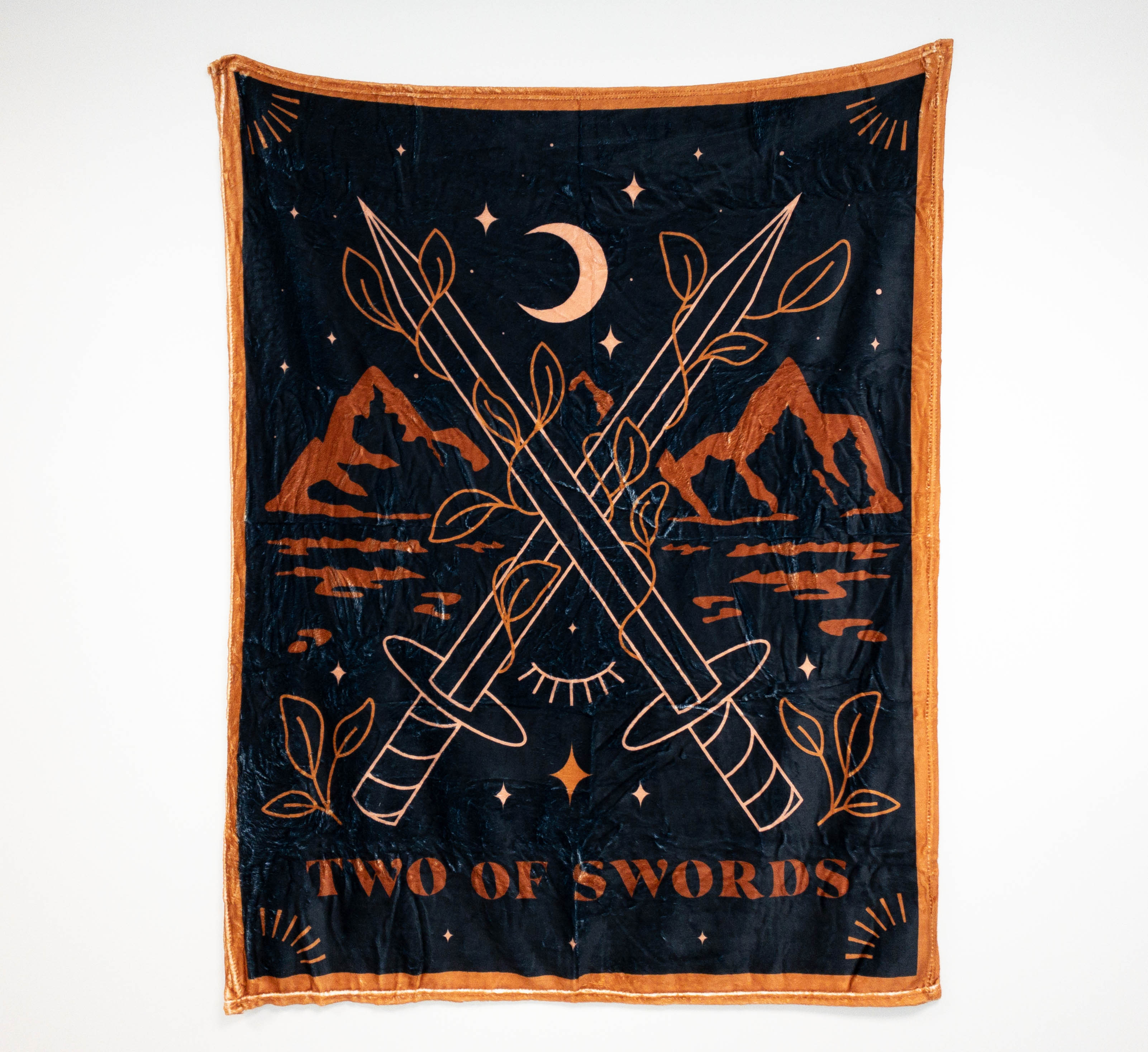 Here's a good look at the whole blanket!
It has a tarot card design featuring Two of Swords. It's made by Forensics and Flowers and, of course, inspired by Bridge of Souls!
The box also includes a card featuring the same illustration as the book cover.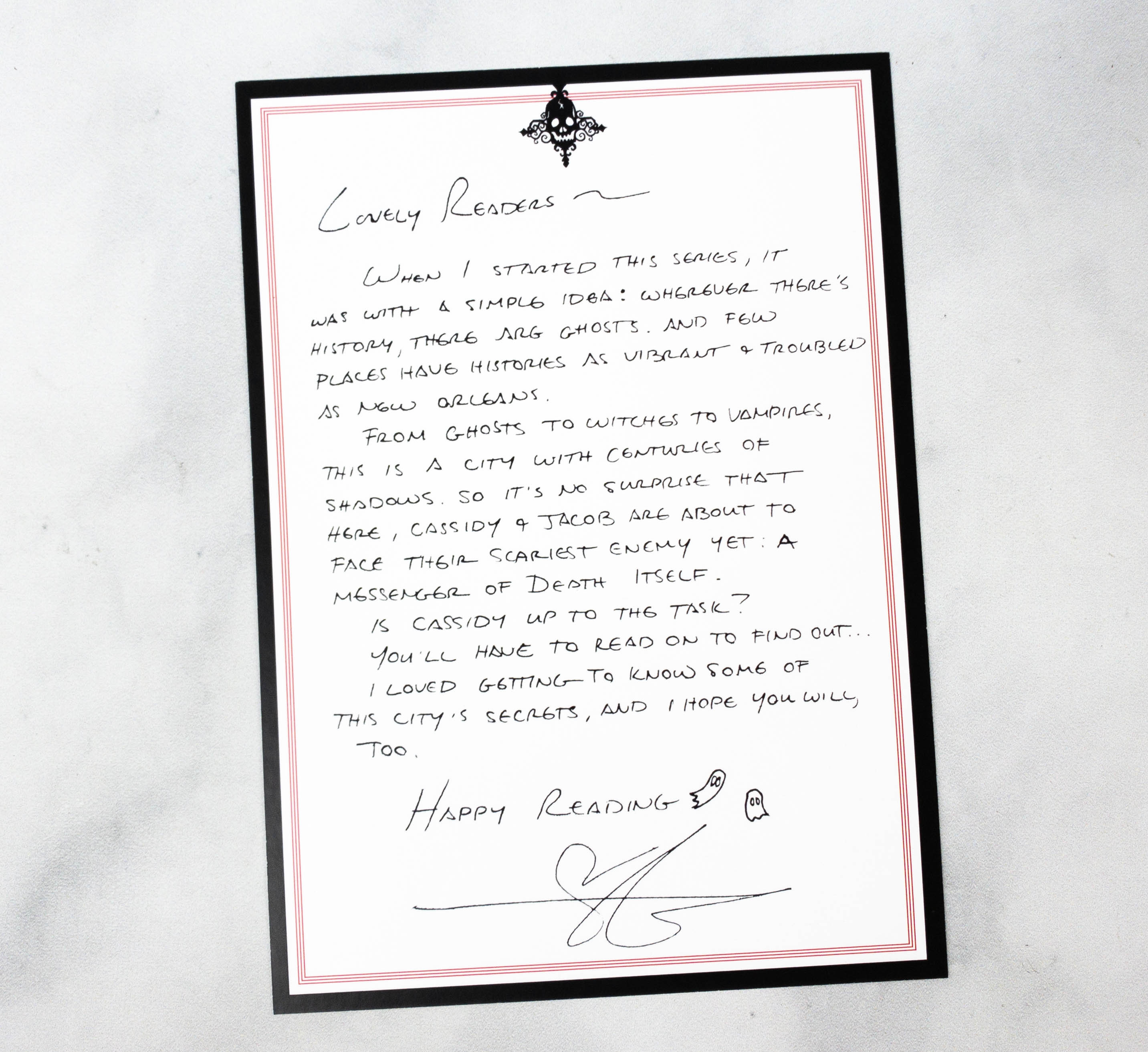 At the back, there is a message from the author, V.E. Schwab!
Now, it's time for the book! This has an Owl Crate Jr. Exclusive Edition sticker!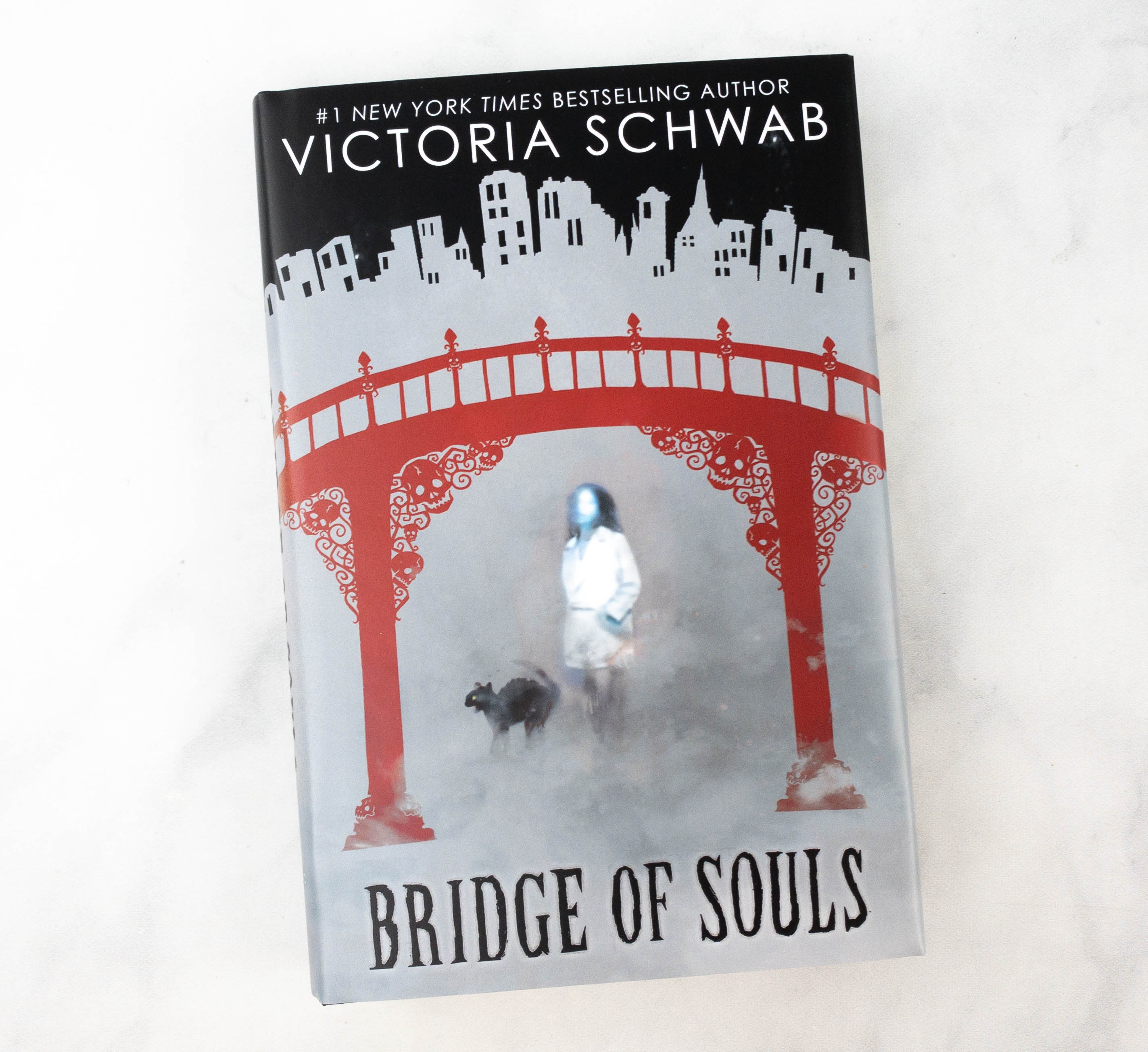 Bridge of Souls by Victoria Schwab ($15.99)
Victoria ("V. E.") Schwab, the #1 New York Times bestselling author of The Invisible Life of Addie LaRue, invites readers to haunted New Orleans in this third installment of her thrillingly spooky City of Ghosts series!

Where there are ghosts, Cassidy Blake follows . . .

Unless it's the other way around?

Cass thinks she might have this ghost-hunting thing down. After all, she and her ghost best friend, Jacob, have survived two haunted cities while traveling for her parents' TV show.

But nothing can prepare Cass for New Orleans, which wears all of its hauntings on its sleeve. In a city of ghost tours and tombs, raucous music and all kinds of magic, Cass could get lost in all the colorful, grisly local legends. And the city's biggest surprise is a foe Cass never expected to face: a servant of Death itself.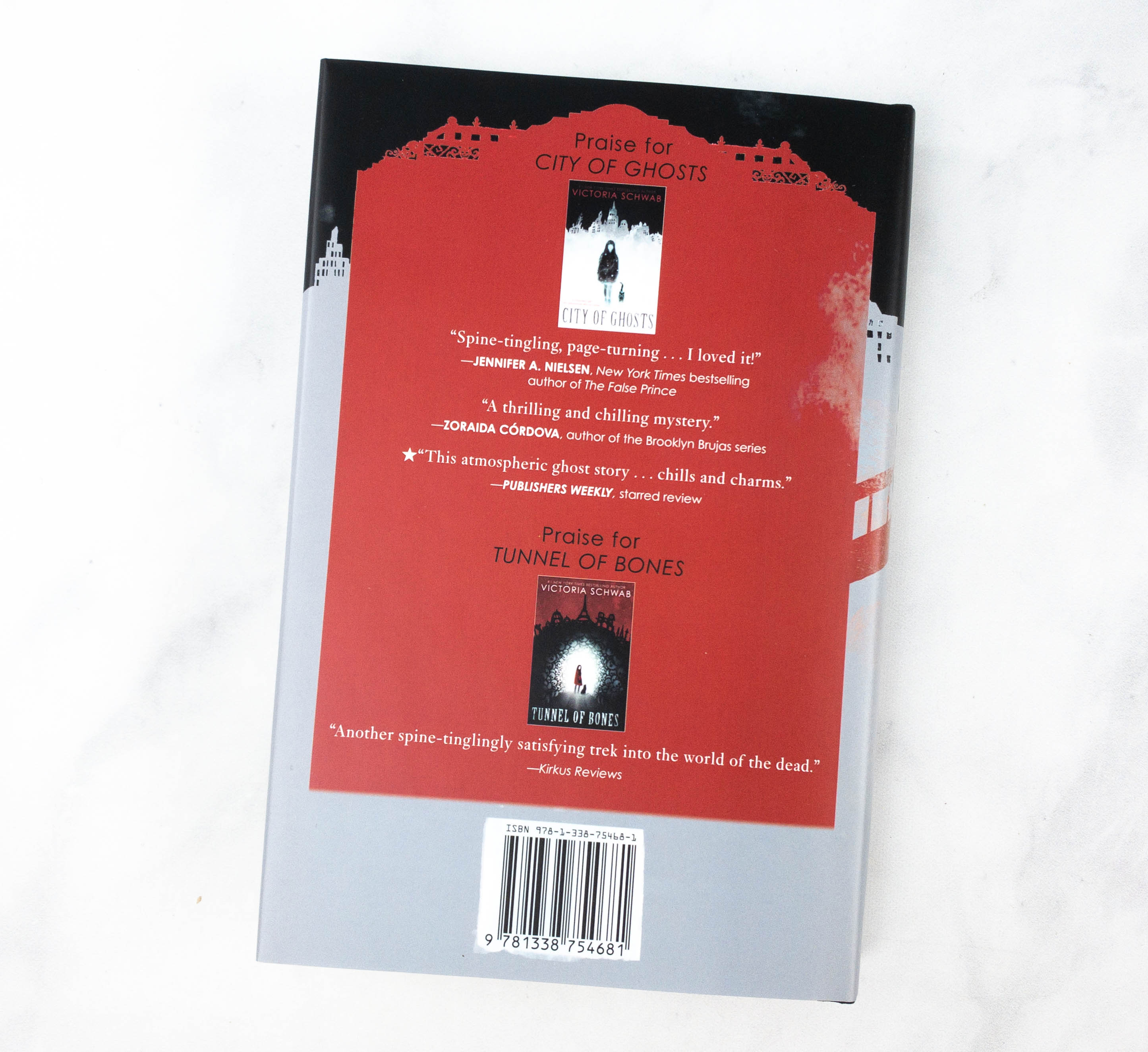 The cover design gives off a mysterious and creepy vibe. At the back, they showcased reviews from other authors.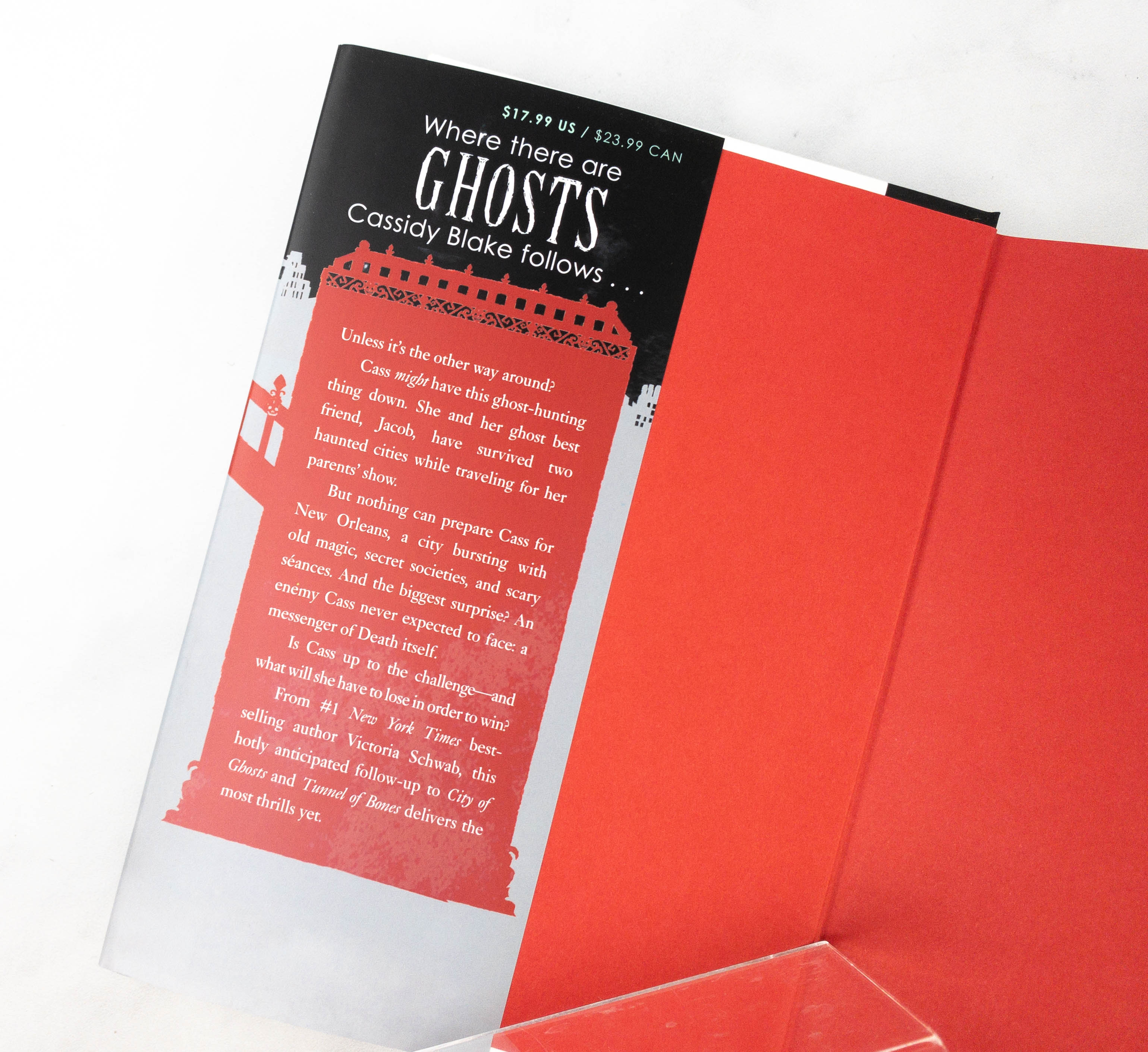 The synopsis can be found at the flap of the book's dust jacket.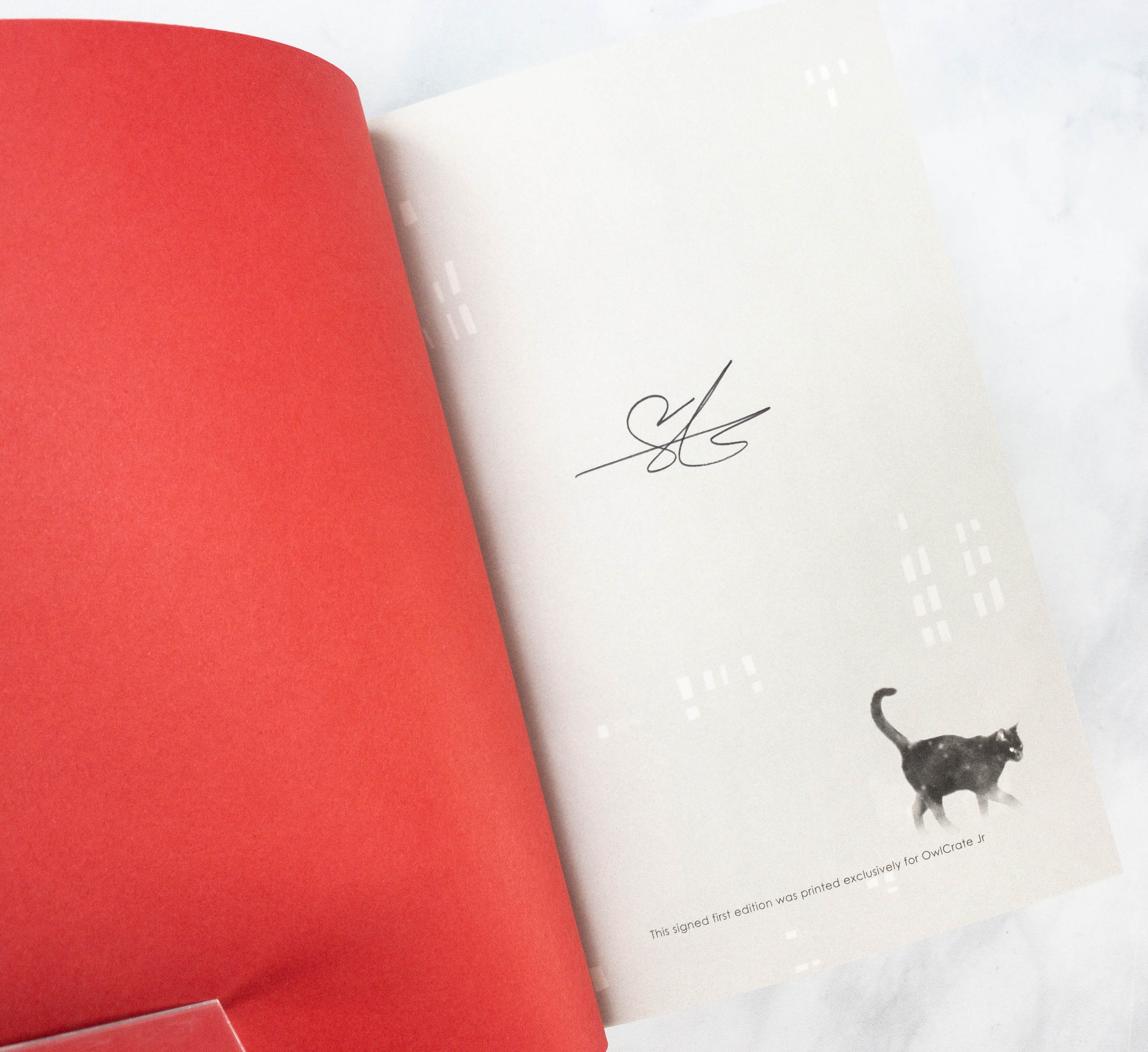 You'll find the author's signature inside the book.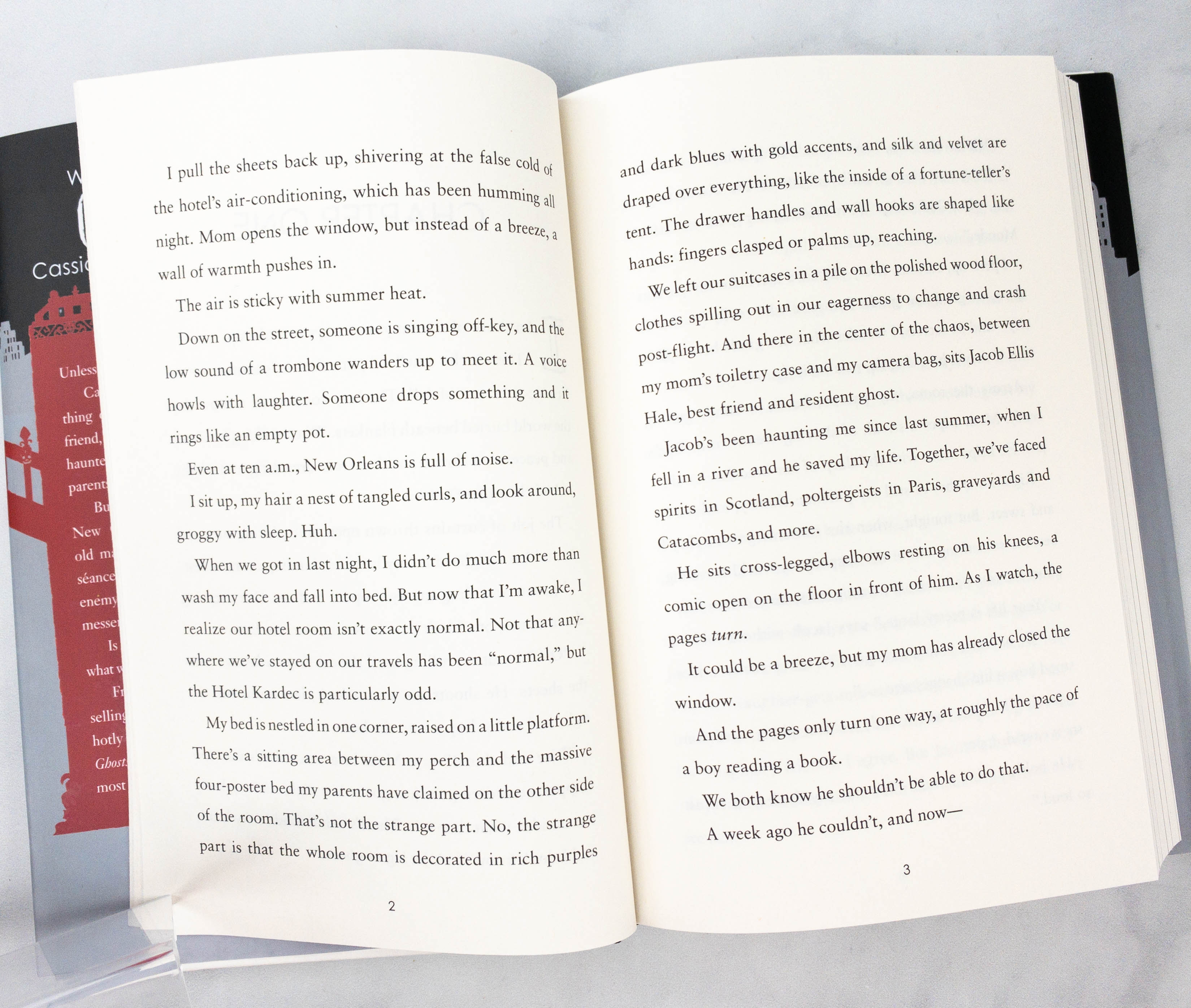 The book follows Cassidy Blake on yet another adventure in a haunted city. New Orleans has been known to have a long and dark history including ghosts and witches so Cassidy's family is there for another ghost hunting session. It is for the television show her parents are hosting.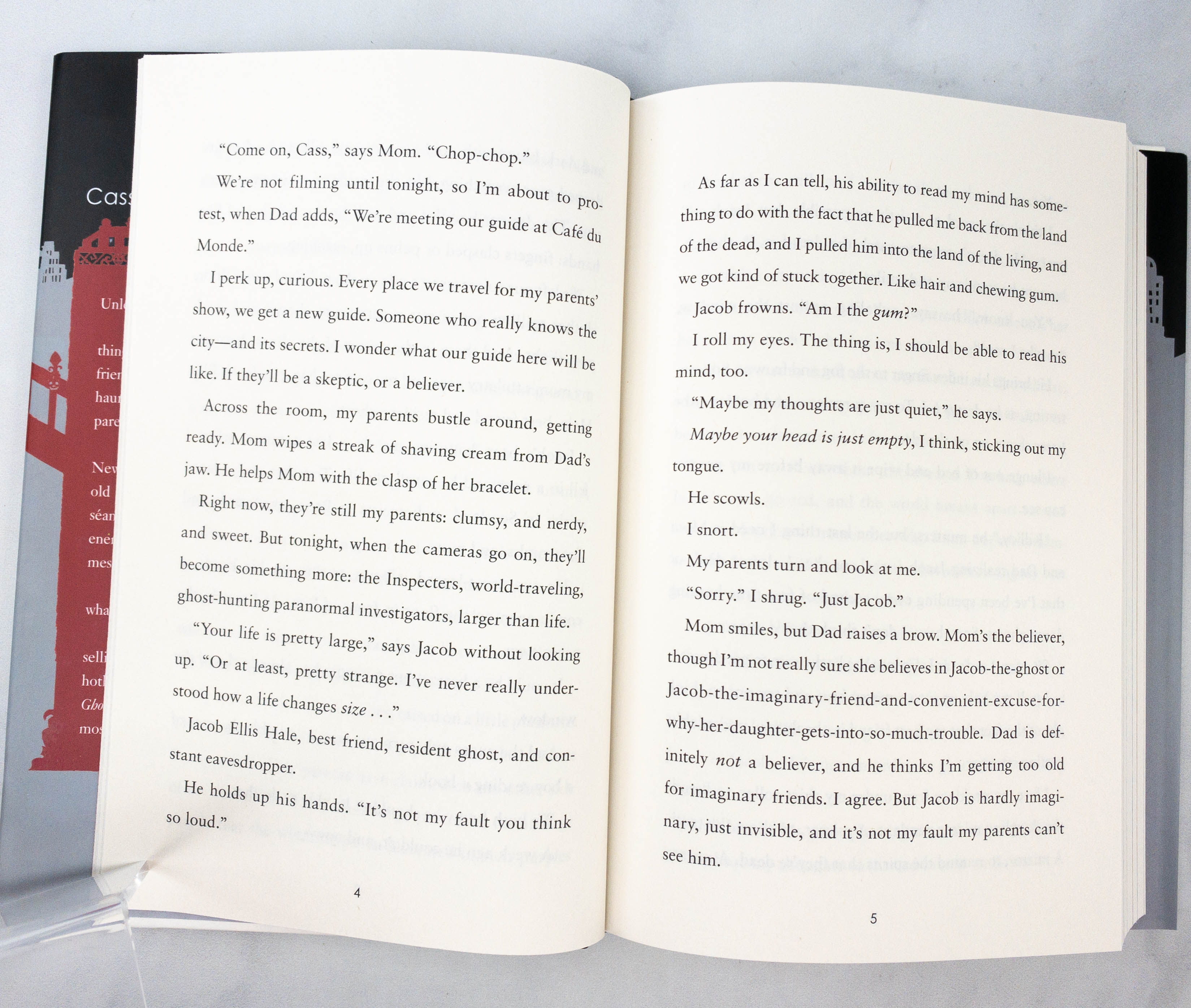 My daughter enjoyed this book so much! It has just the right amount of spooky-ness balanced out by a fun and friendly banter between friends.
The featured book in this Limited Edition box is the third installment in a series by V.E. Schwab! It's a middle-grade paranormal-fantasy, and it's right up my daughter's alley. She found it fun to read, and it also kept her engaged from the start to end. She also loved the spooky bookish things in the stash, including the pin which makes a nice decor for a bag and the blanket that she can use while relaxing and reading a book. It's been a long time since the last OwlCrate Jr. Limited Edition box, and I'm happy that it didn't disappoint! The book choice is age-appropriate and the rest of the items fit the theme well!
What do you think of this Limited Edition OwlCrate Jr Box?