Nicely Noted is a monthly greeting card subscription. With every mailing, you'll receive a collection of handmade letterpress cards, plus the stamps to send them. This is art to give away, not to keep! This subscription is absolutely perfect for anyone who wants to start (or continue) sending letters in the mail to family and friends. A monthly subscription is $20, with free shipping.
DEAL: You can get 20% off from your first month by using the code NICE20.
Nicely Noted's greeting card subscription made the list in our 2021 readers' choice list of best stationery & greeting card subscriptions!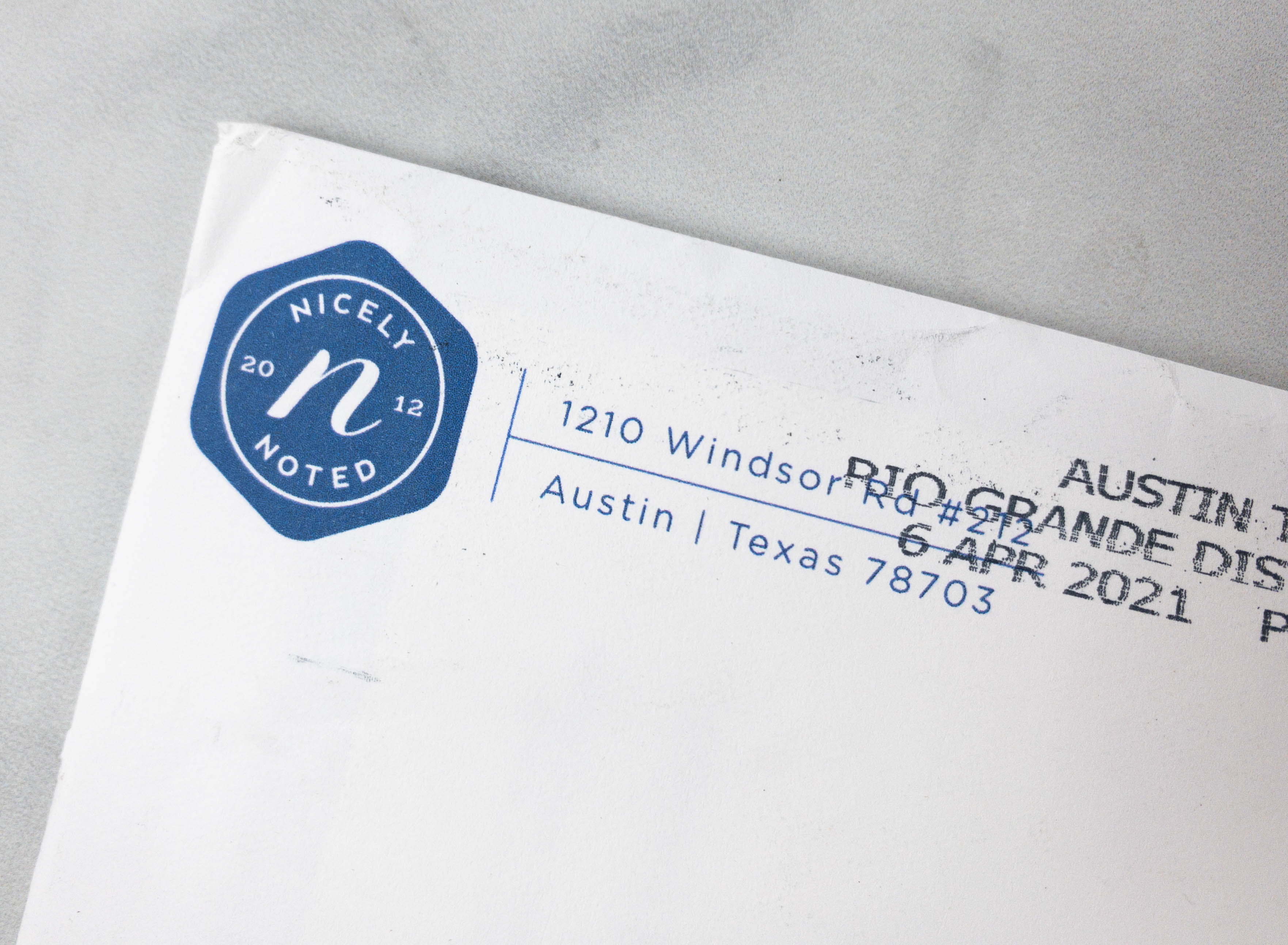 They included the return address for the subscription on the envelope as well.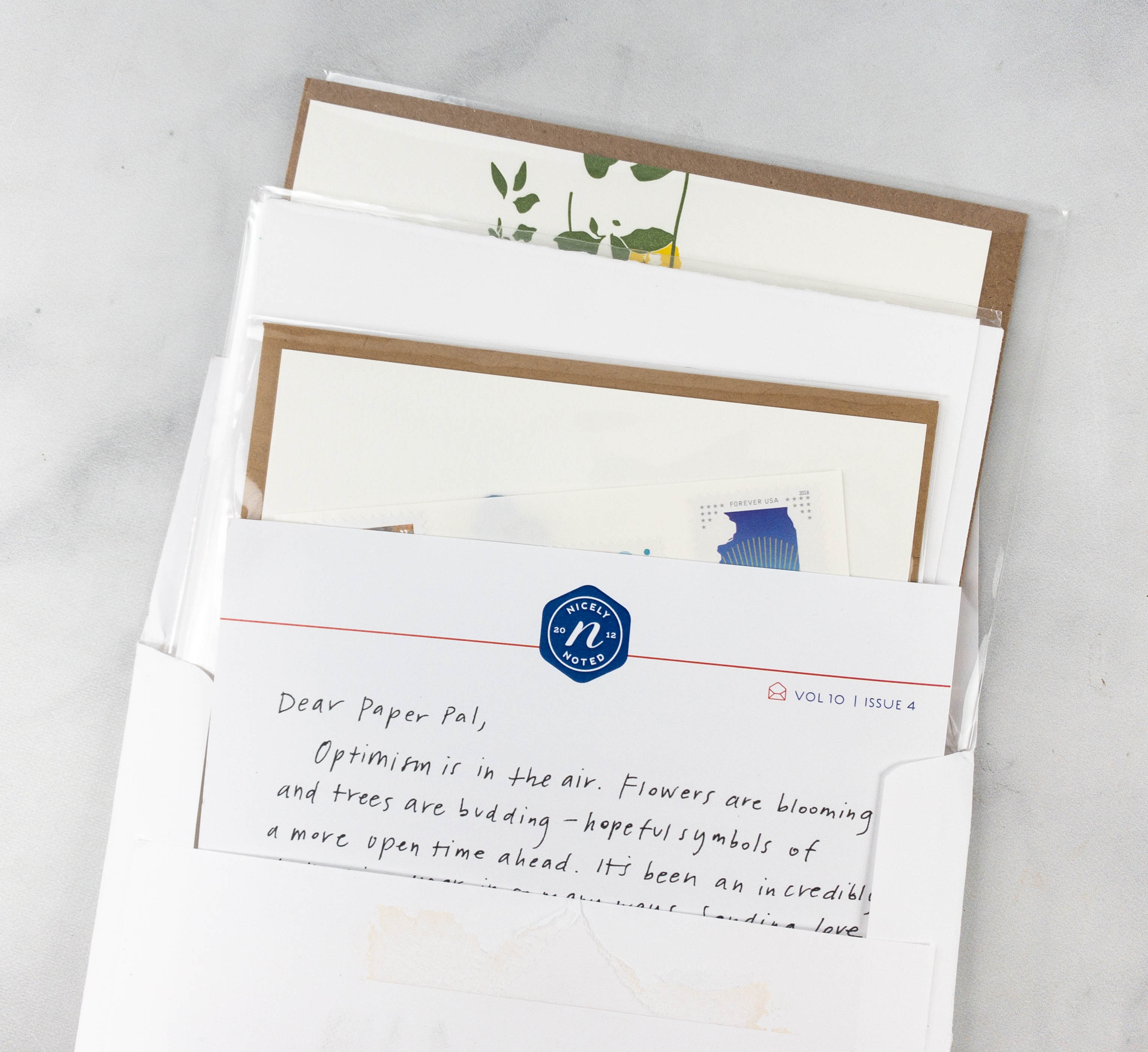 Everything fits in a small white envelope. The packaging is simple, but what's important is that the items arrive in great condition.
There's a letter from Nicely Noted.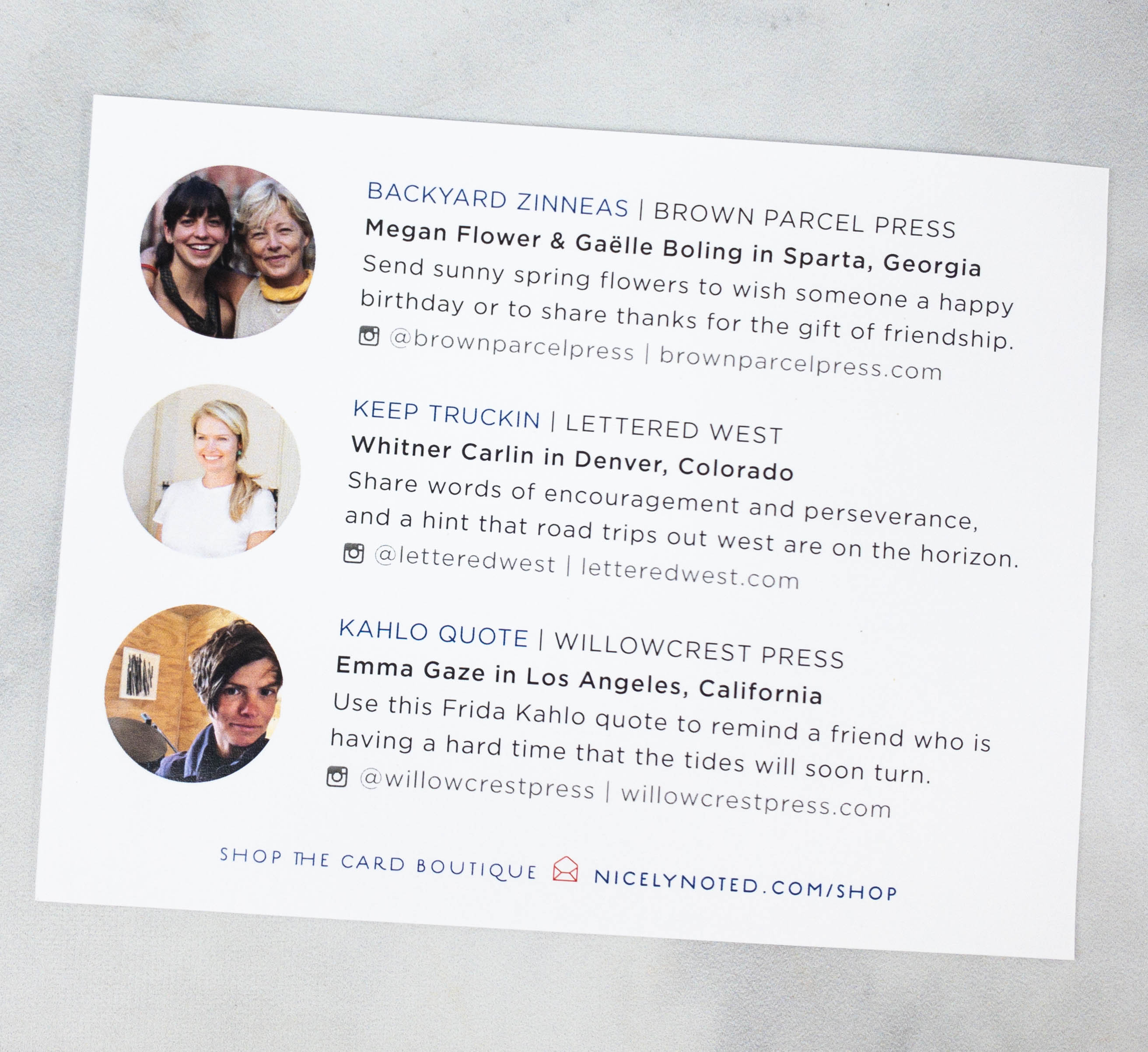 The card features artists behind this month's collection of letterpress cards. It's really great to see that Nicely Noted introduces their artists and the stories behind them as well.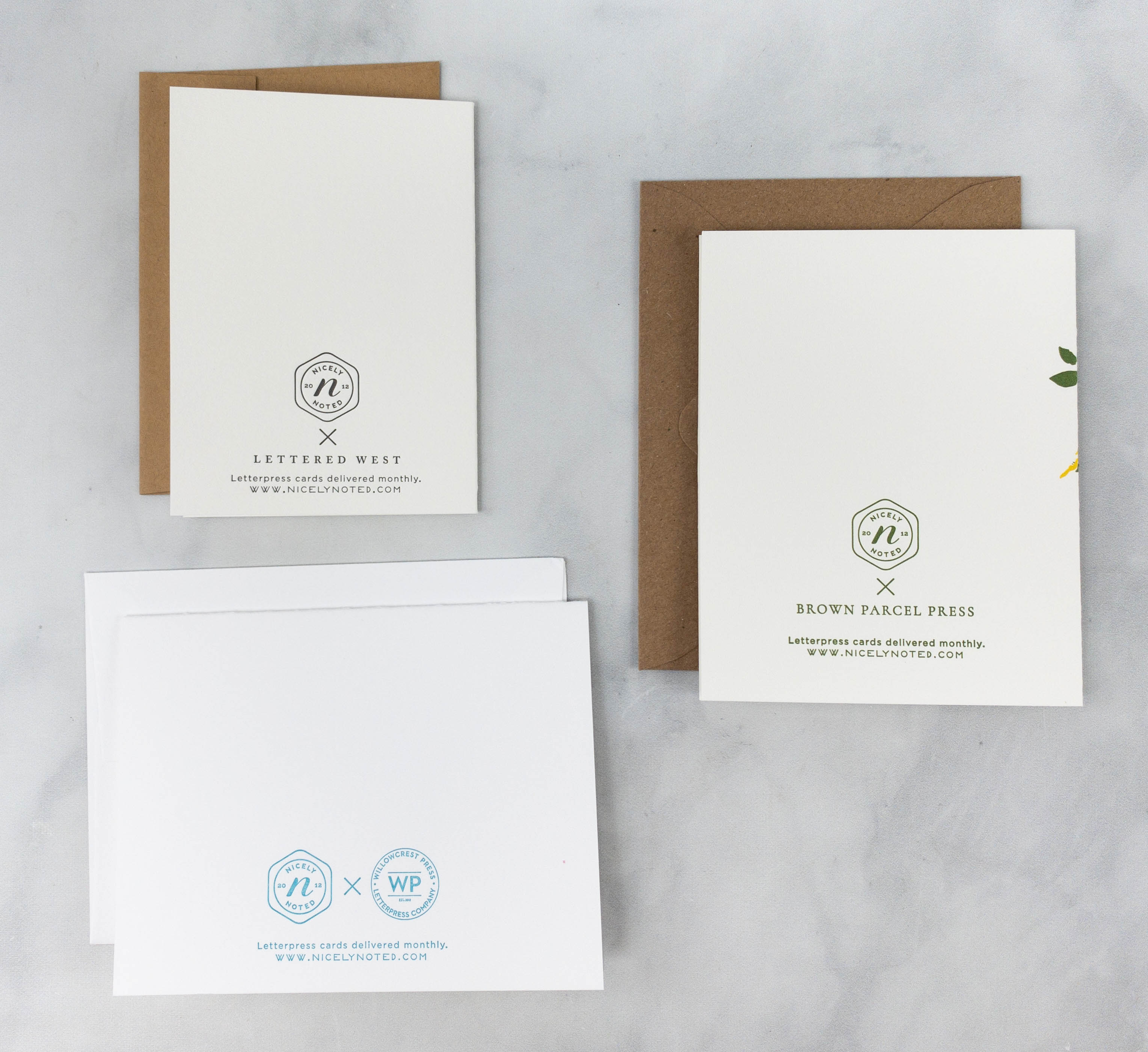 The back of the cards are stamped with the logo of the company, so you will know where they came from. Each card also comes with its own envelope!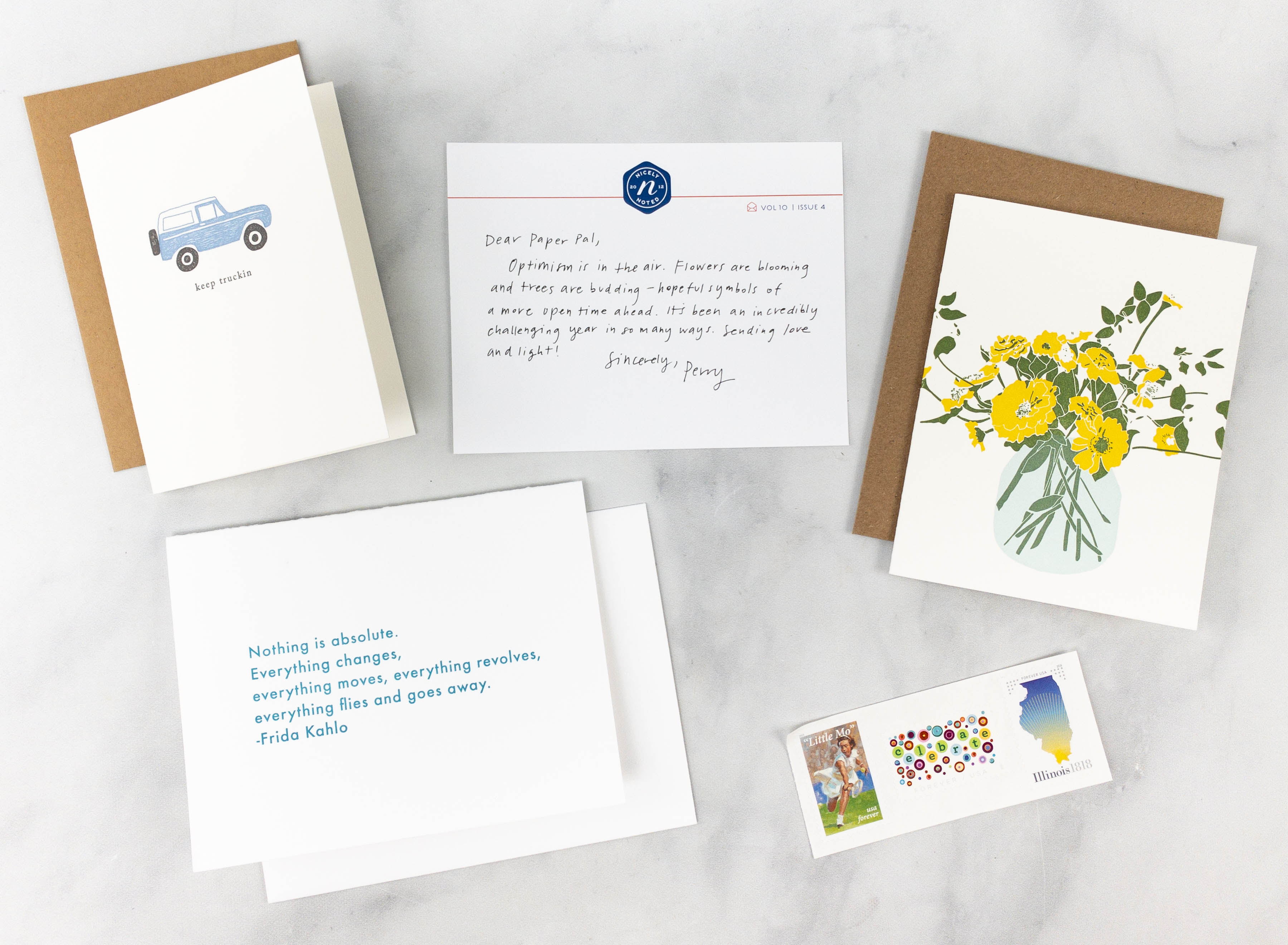 Everything I received this month!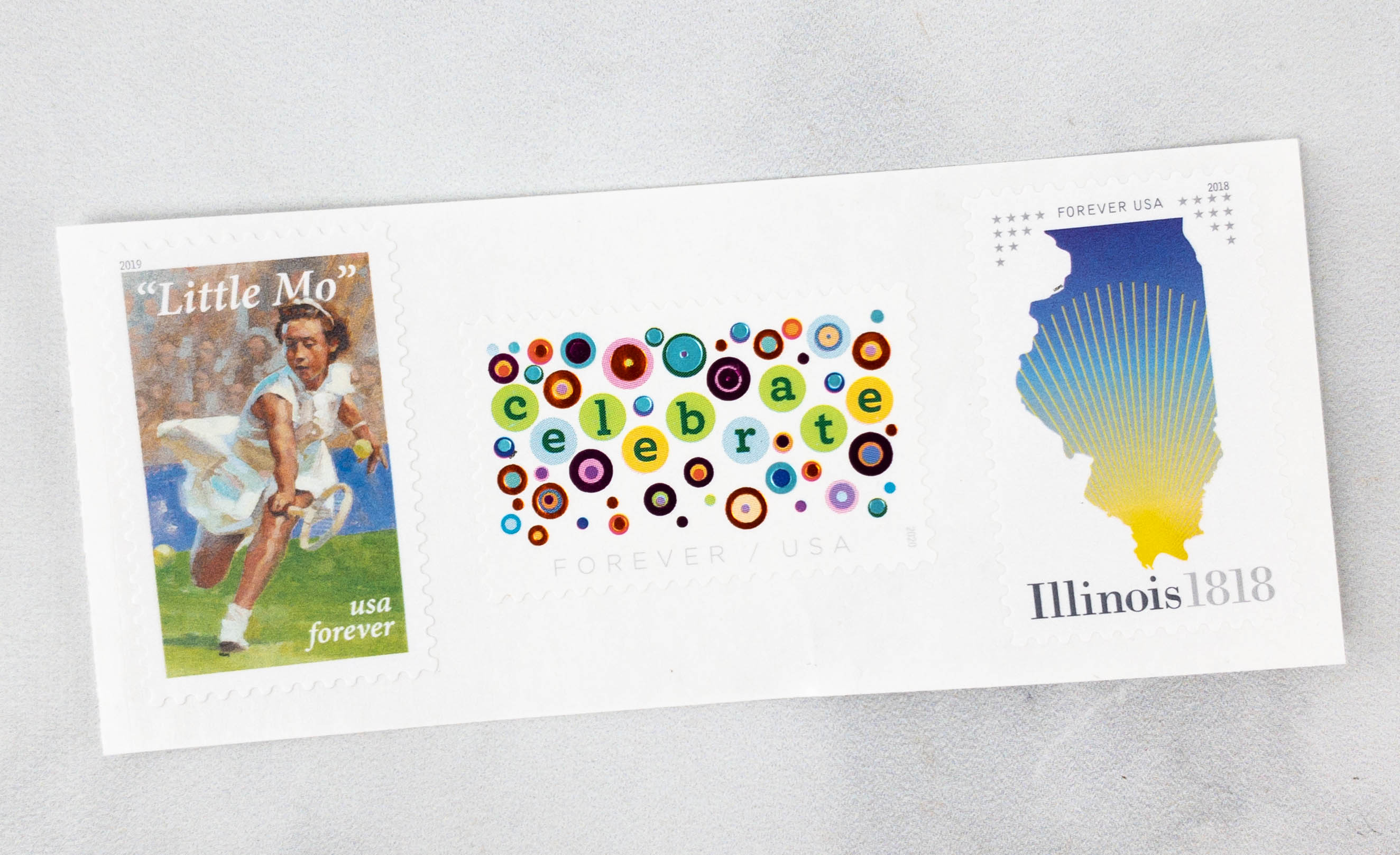 Mail Stamps. Every mail comes with 3 stamps which you can mix and match with the cards. This month, it features Illinois and Little Mo. There's also a cute and colorful stamp that has "Celebrate" in it!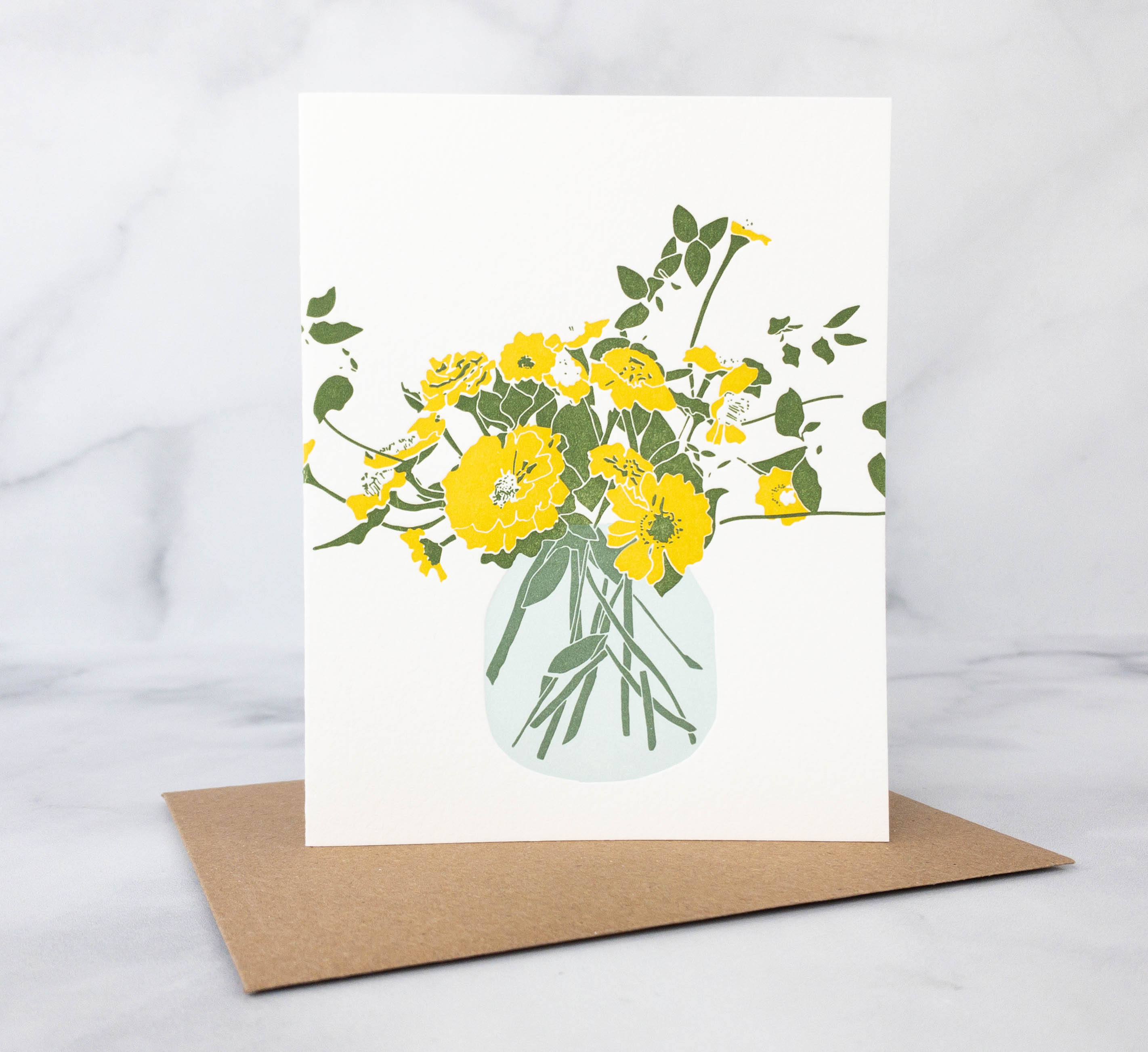 Brown Parcel Press Backyard Zinneas ($5.50) The first card is from Brown Parcel Press! It features a handful of fresh yellow Zinnea flowers in front and it's so pretty. This card is great for various occasions, or even when you simply want to say hi to a friend.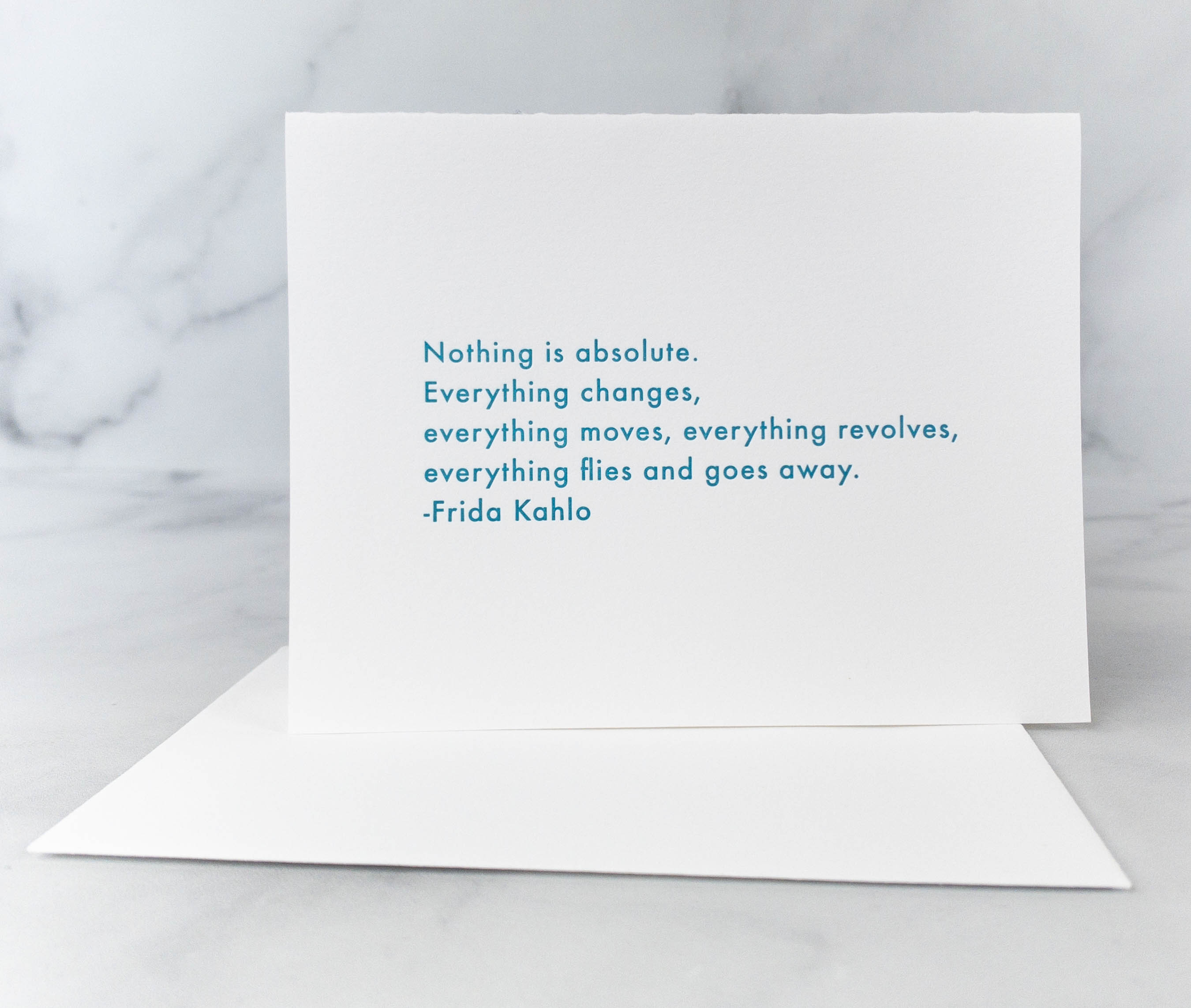 Willowcrest Press Kahlo Quote ($5) The next greeting card is a simple one. It contains a quote from Frida Kahlo that reminds us that change is the only thing that's constant in this world so we should always be ready for it.
Nothing is absolute. Everything changes, everything moves, everything revolves, everything flies and goes away.

– Frida Kahlo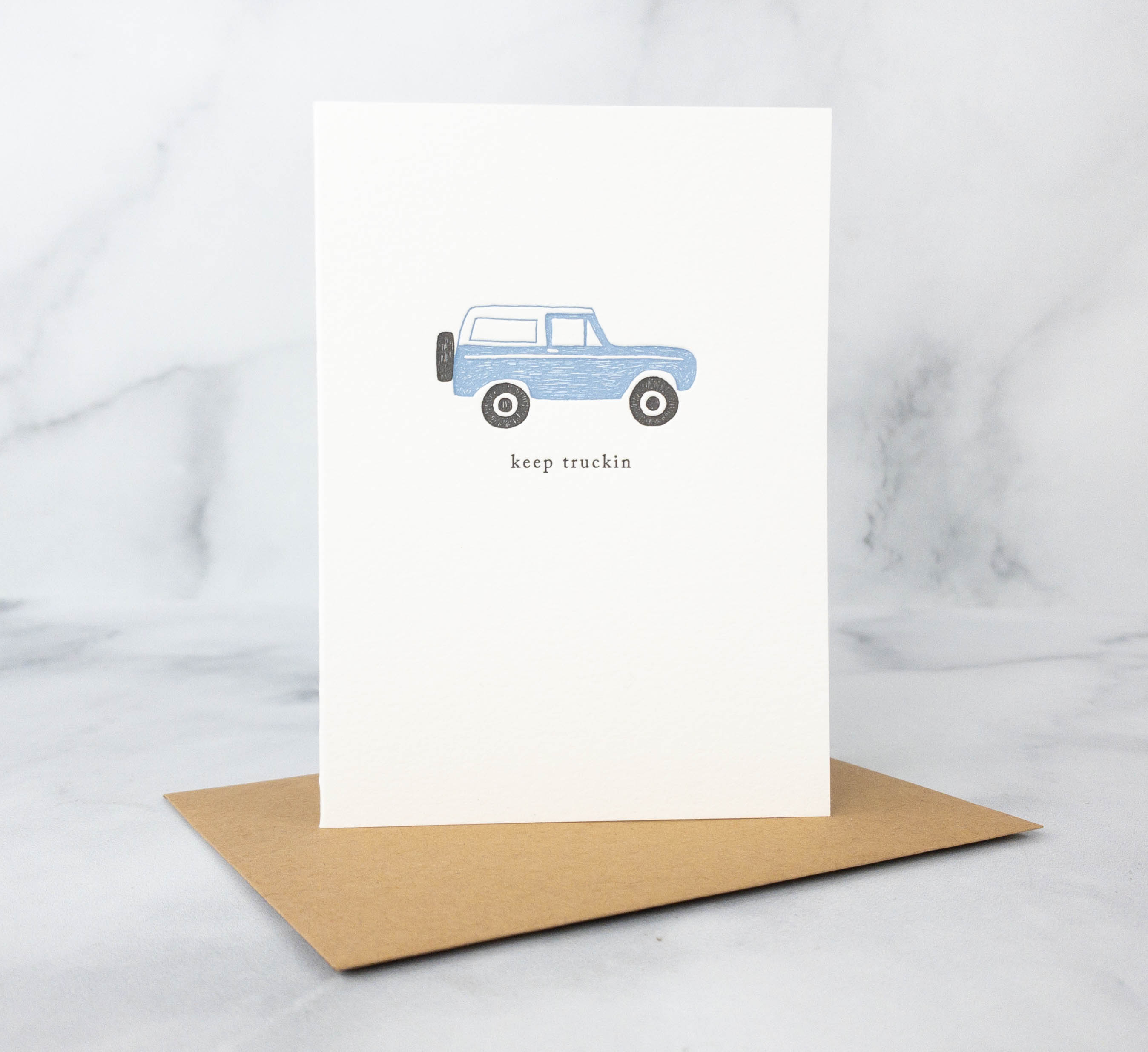 Lettered West Keep Truckin ($5) Here's the last card, which also has a minimalist vibe. It's made with white cotton paper, and it features the words "keep truckin" under the cute truck illustration. It would be a nice way to send encouragement to a loved one!
I love Nicely Noted because they send beautiful cards for different occasions! This month, the cards come with simple but lovely designs. There's a card featuring yellow flowers, a card with an inspirational quote, and a card with an encouraging message. My favorite is the one with a Friday Kahlo quote because it's something that everyone needs to be reminded of quite often. If you love sending handwritten messages for your friends and family, this subscription is for you! The cards come with matching envelopes plus postage stamps, so all you need is to write a message and they would be ready to go.
What do you think of this month's cards?