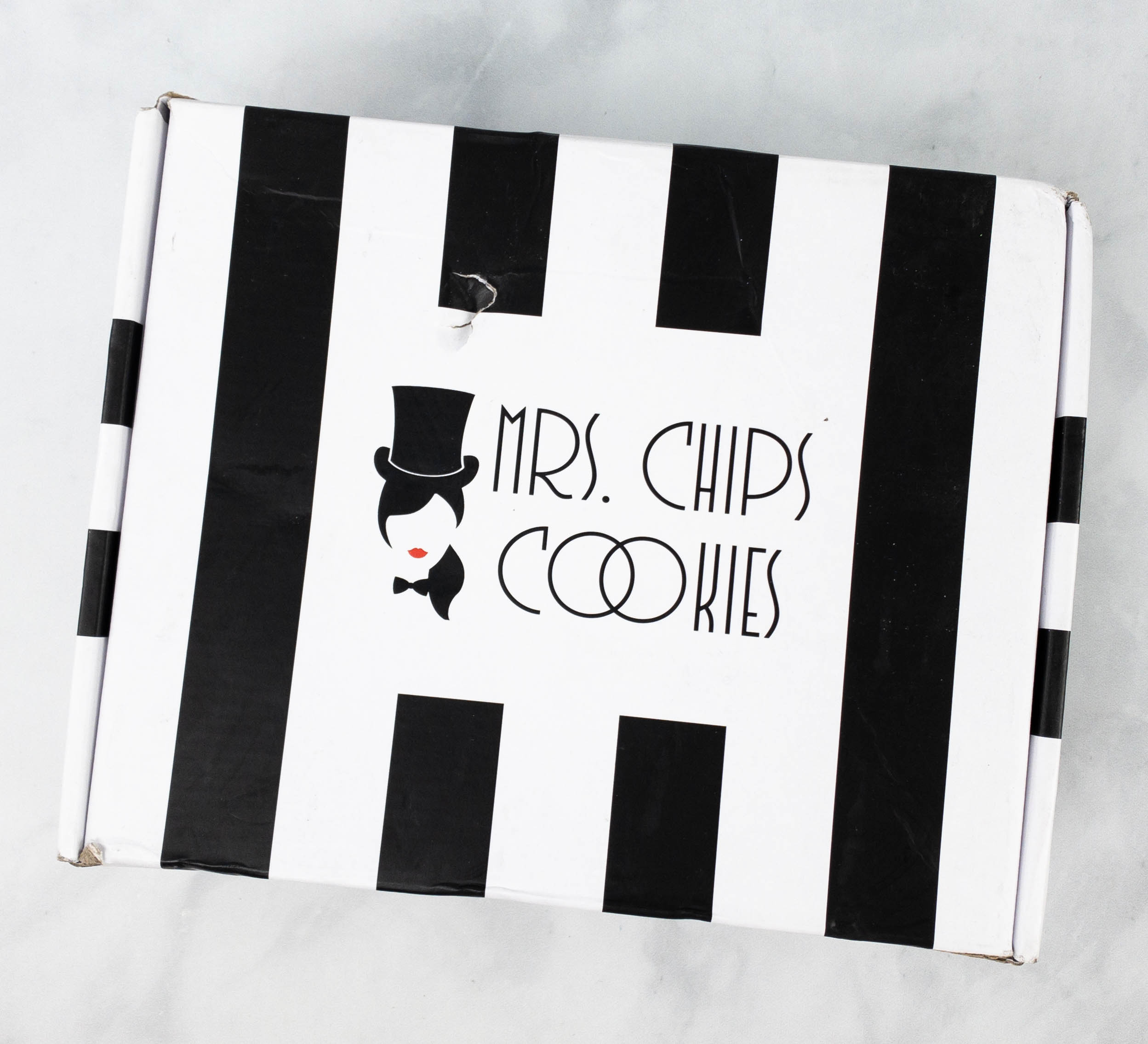 Mrs. Chips Cookies is a quarterly subscription that sends freshly baked cookies straight to your door! There are currently two subscription options, the Quarterly Collage Box which is $215 per year of 24 assorted cookies (8 Chocolate Chip Cookies, 8 S'mores Cookies, and 8 Rainbow Birthday Cookies) and the Quarterly Chocolate Chip Joy Box which is $200 per year of 24 classic chocolate chip cookies.
This is a review of the Cookie Collage Box!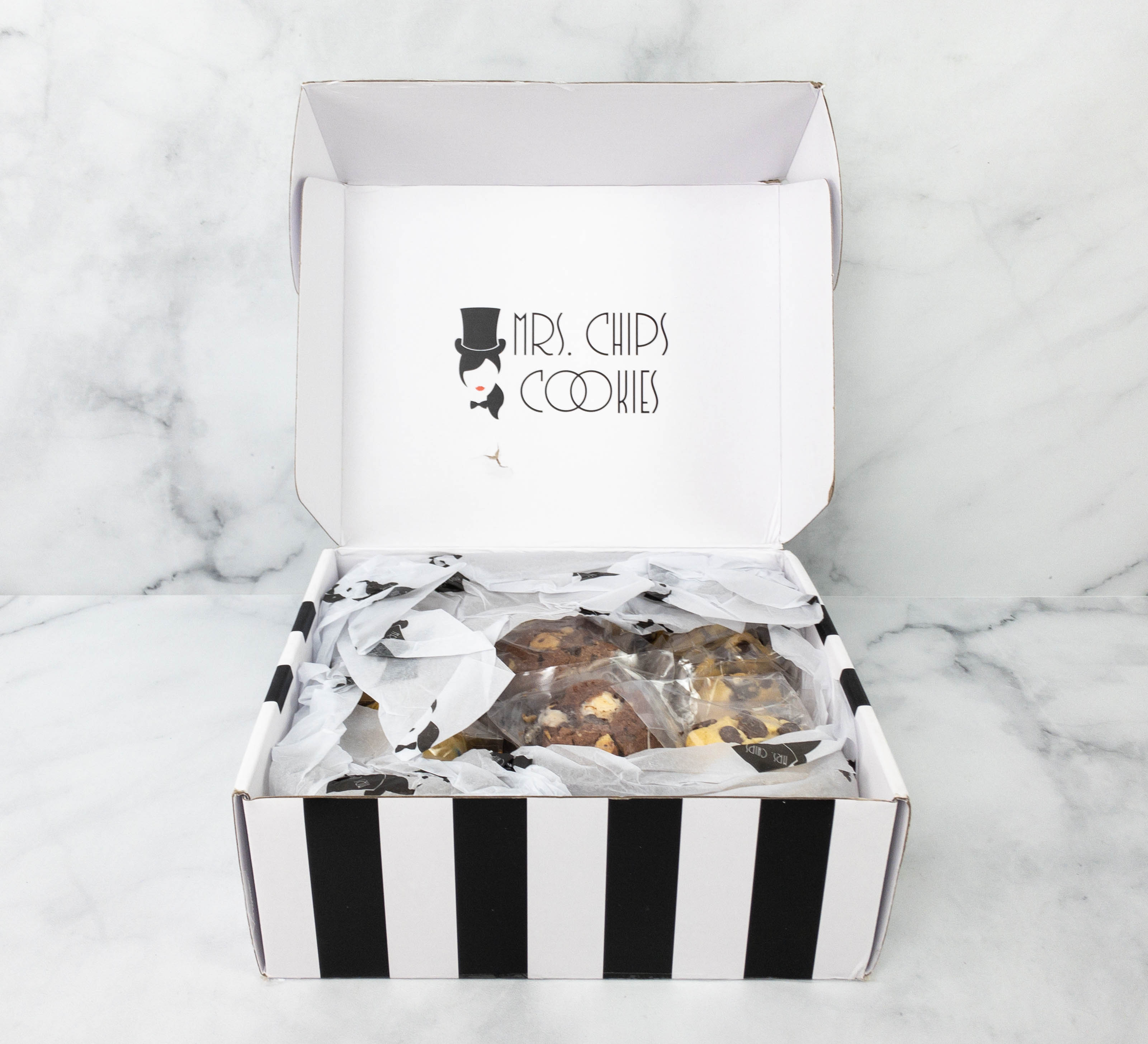 The box came in perfect condition.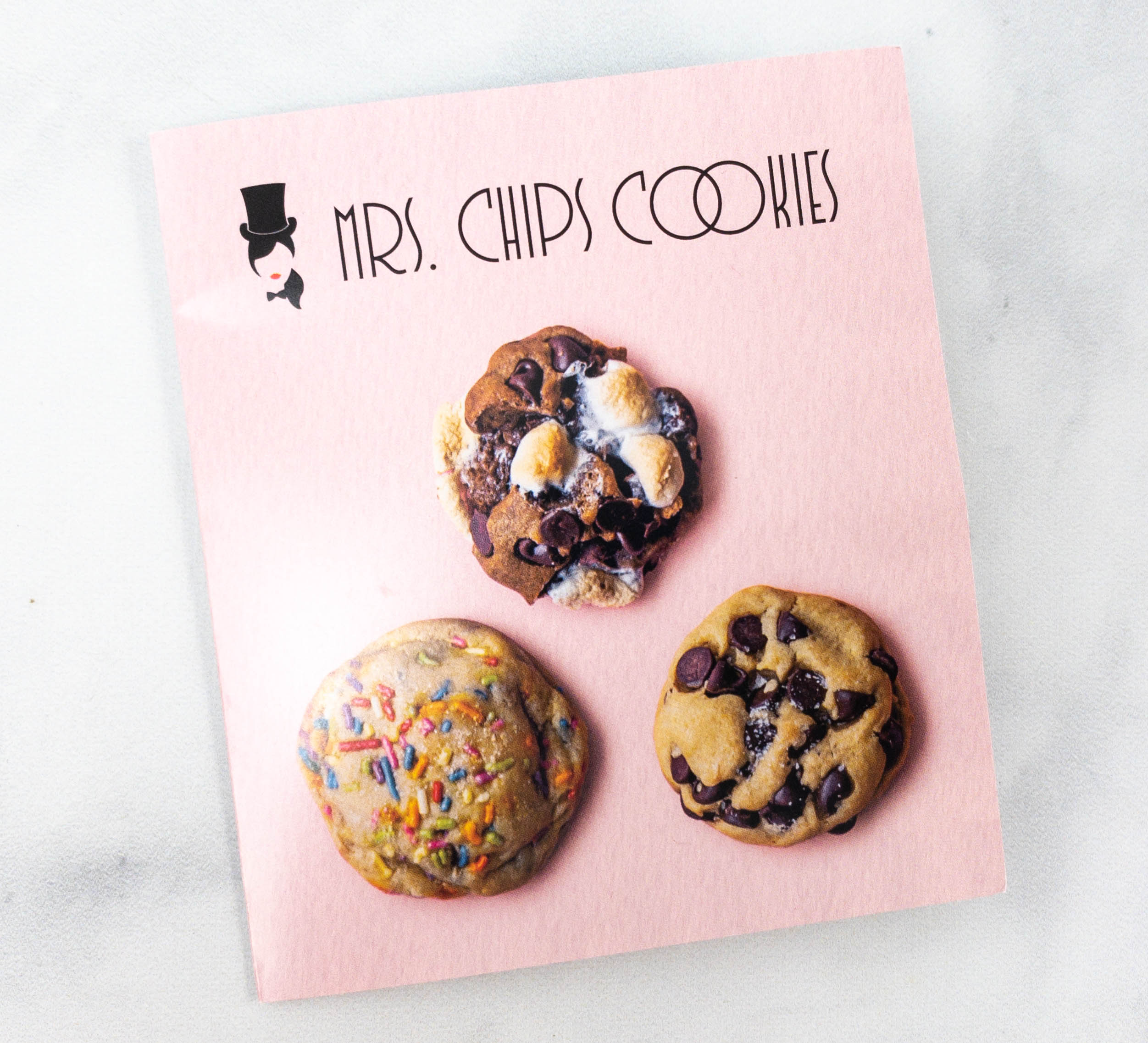 The booklet has everything you need to know about the cookies!
Aside from the Nutrition Facts, they also included the complete ingredients of each cookie flavor inside the box.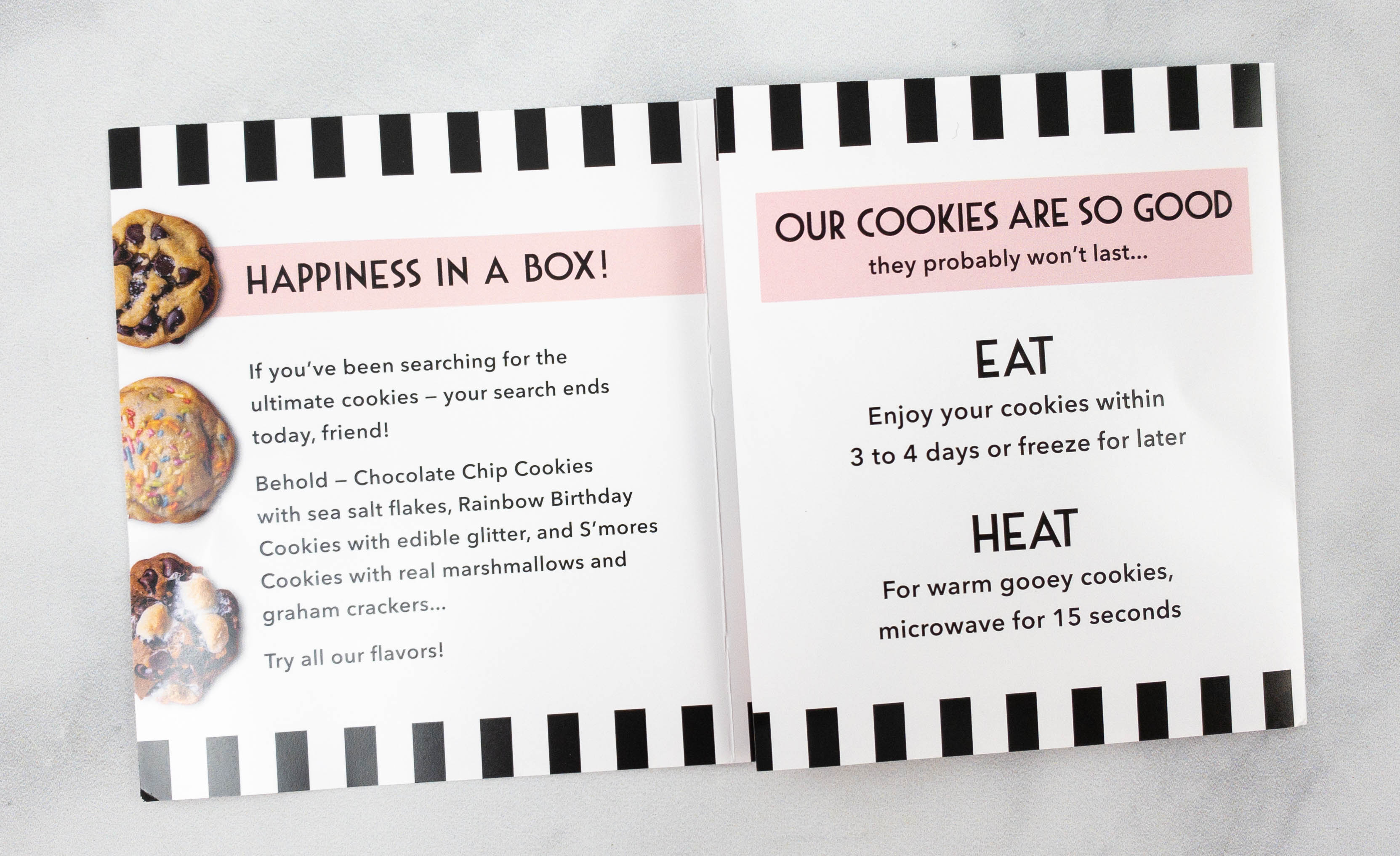 The booklet also includes some tips on how to fully enjoy the cookies! They recommend eating the cookies within 3 to 4 days of receiving them, or freeze them for later. If you want warm, gooey cookies, you can microwave them for 15 seconds.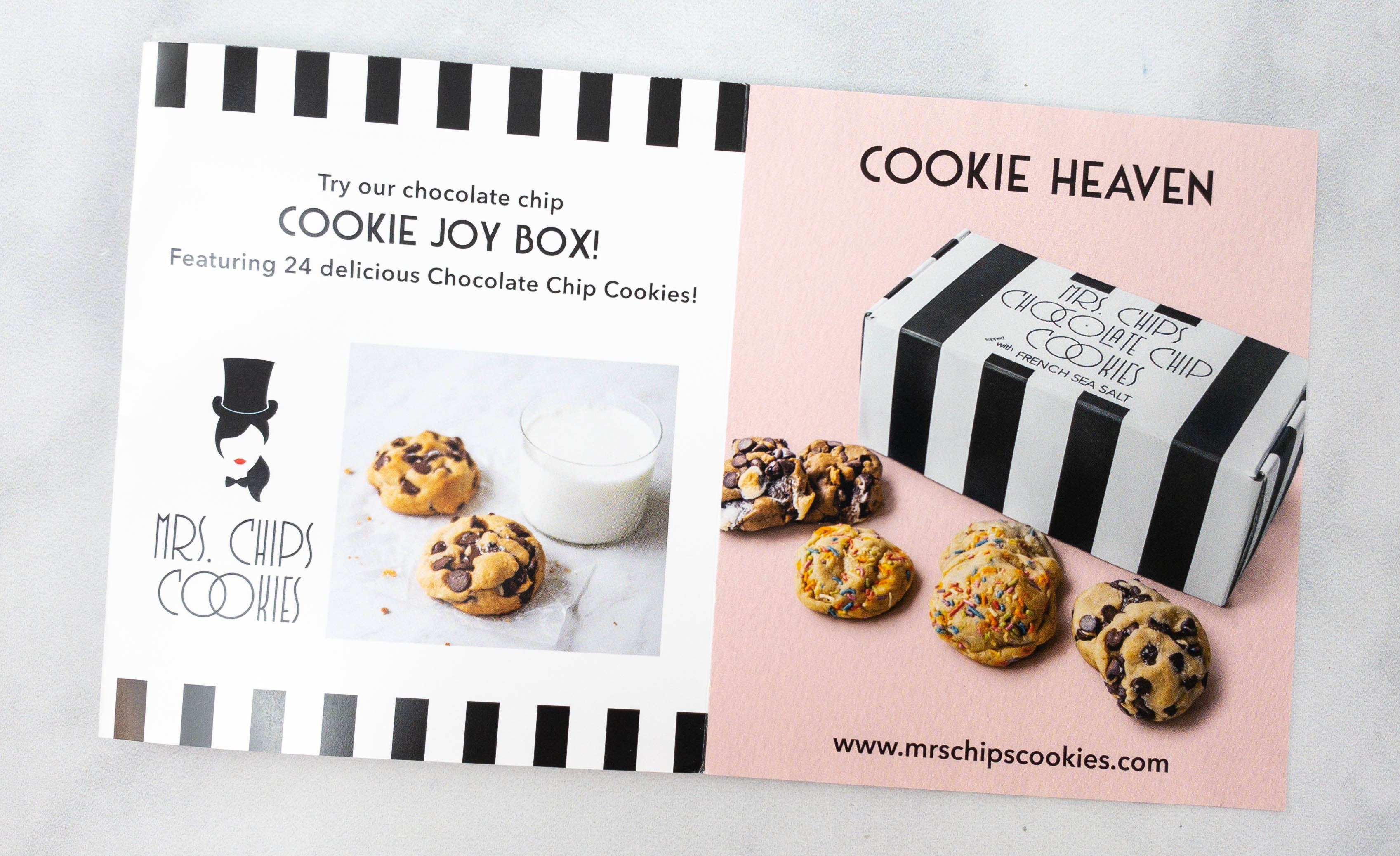 There's also a feature about the Cookie Joy Box!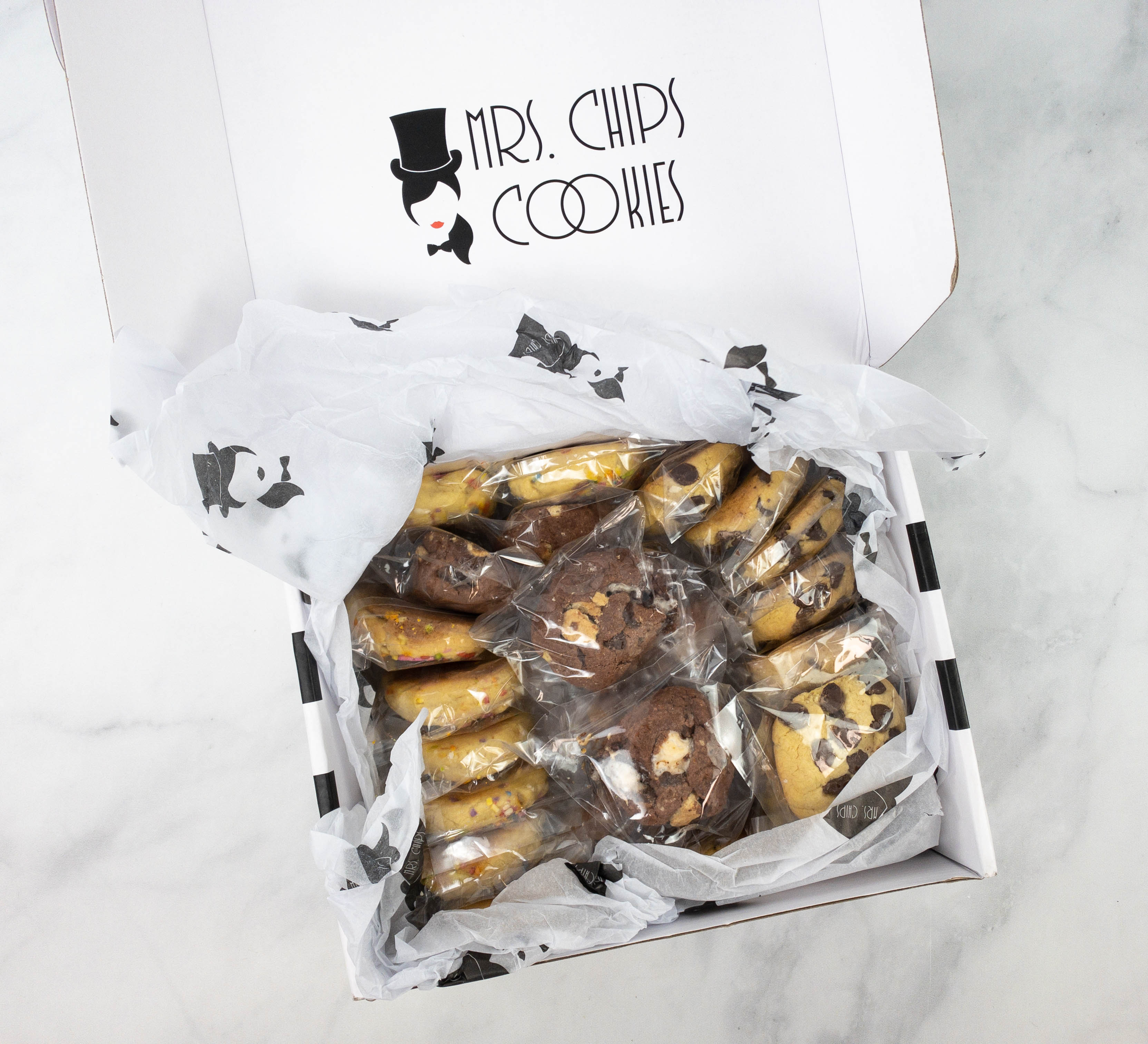 Everything was well packed and fresh when they arrived!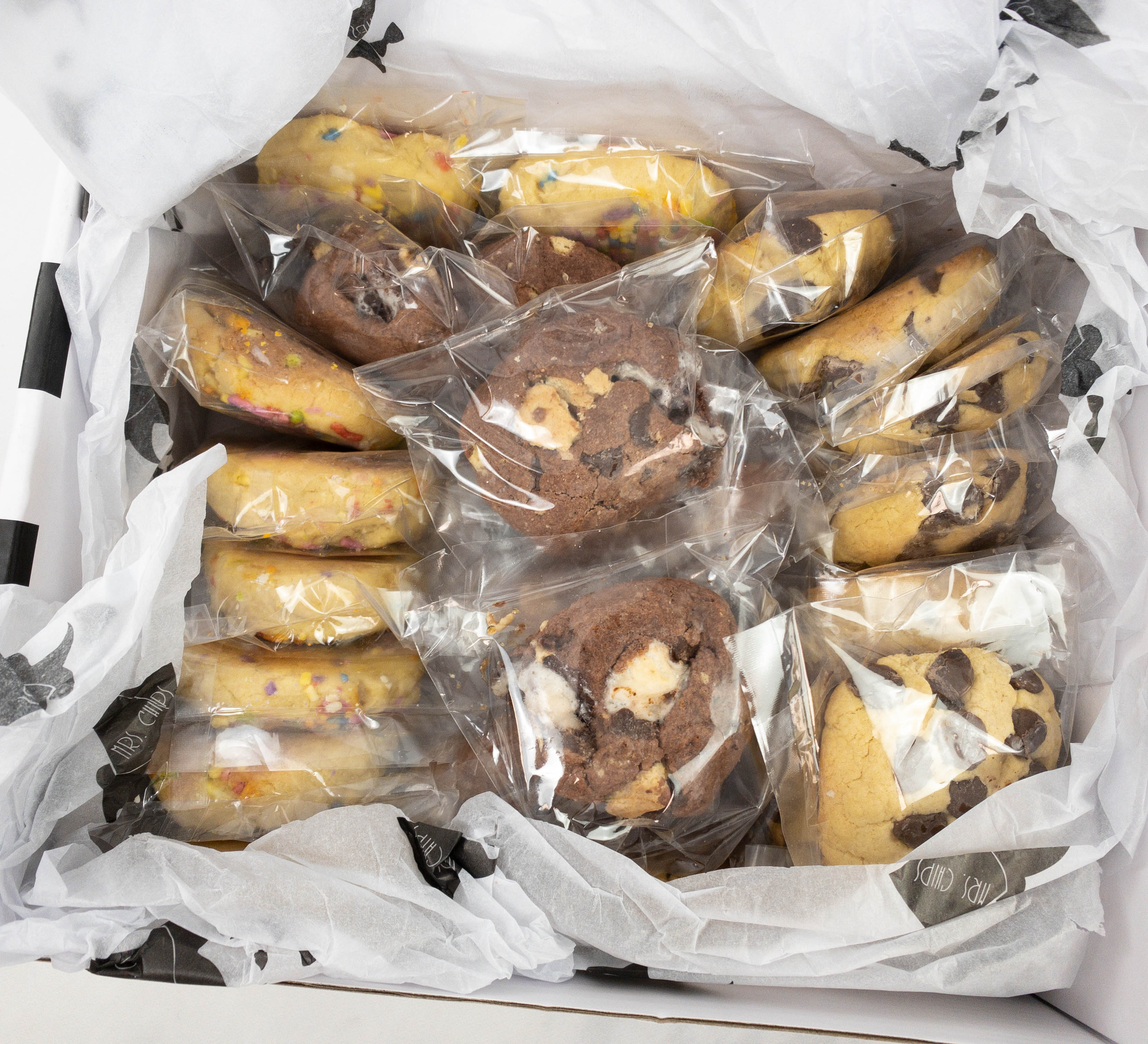 The cookies came individually wrapped as well.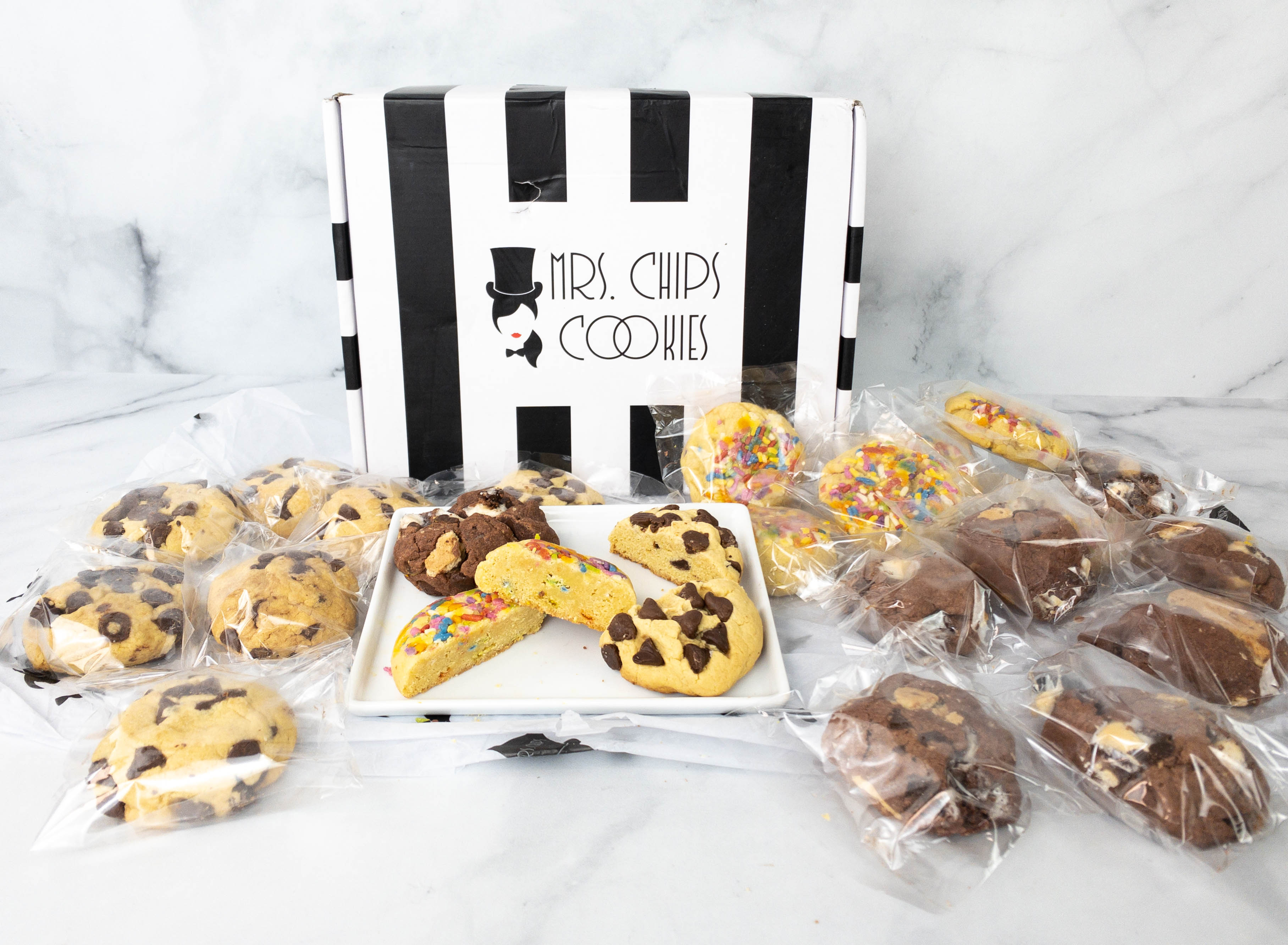 Everything in my box!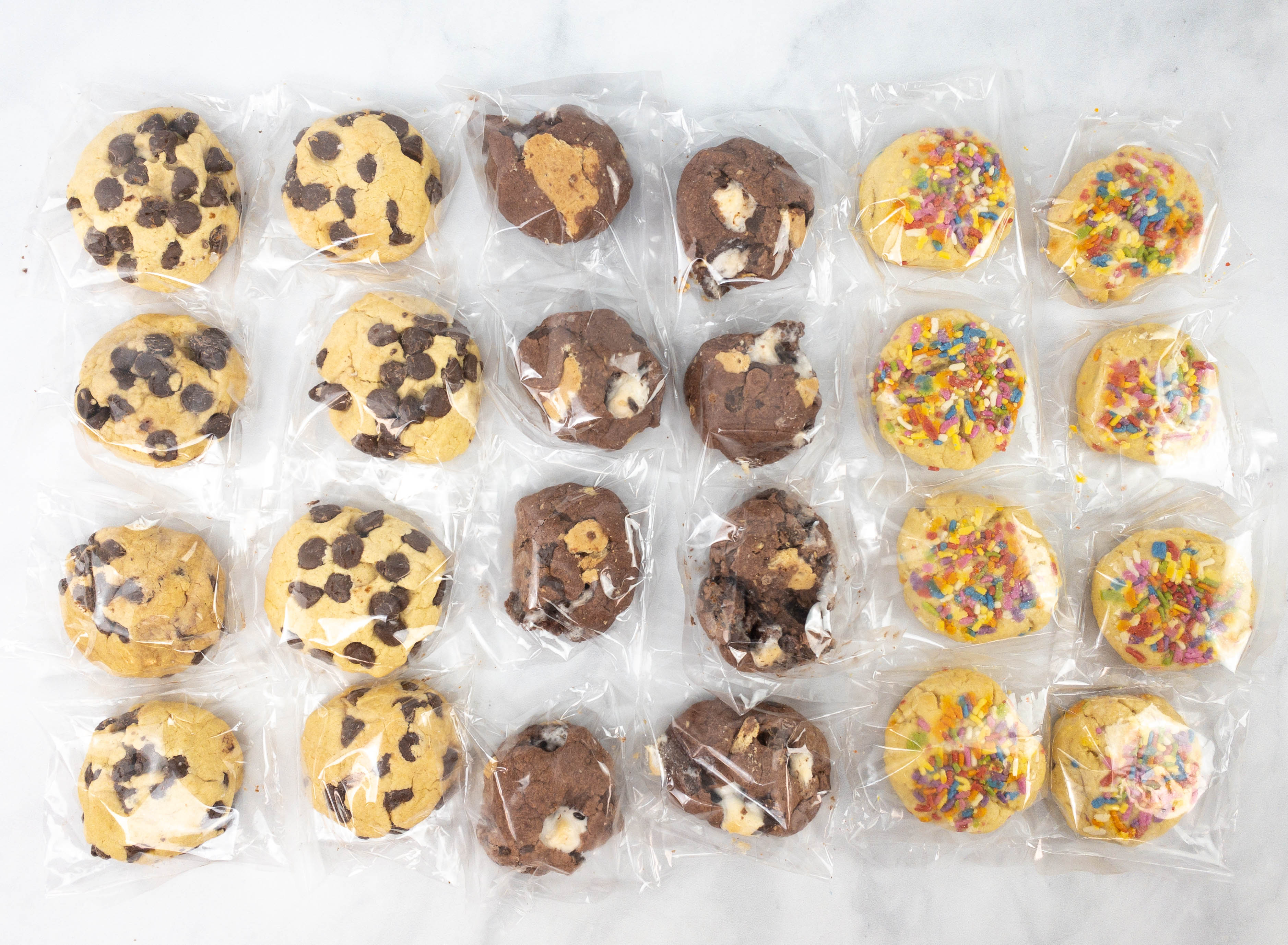 Here's the complete line up of flavors from Mrs. Chips Cookies: Chocolate Chip Cookies, Rainbow Birthday Cookies, and S'mores Cookies. I received 8 cookies per flavor!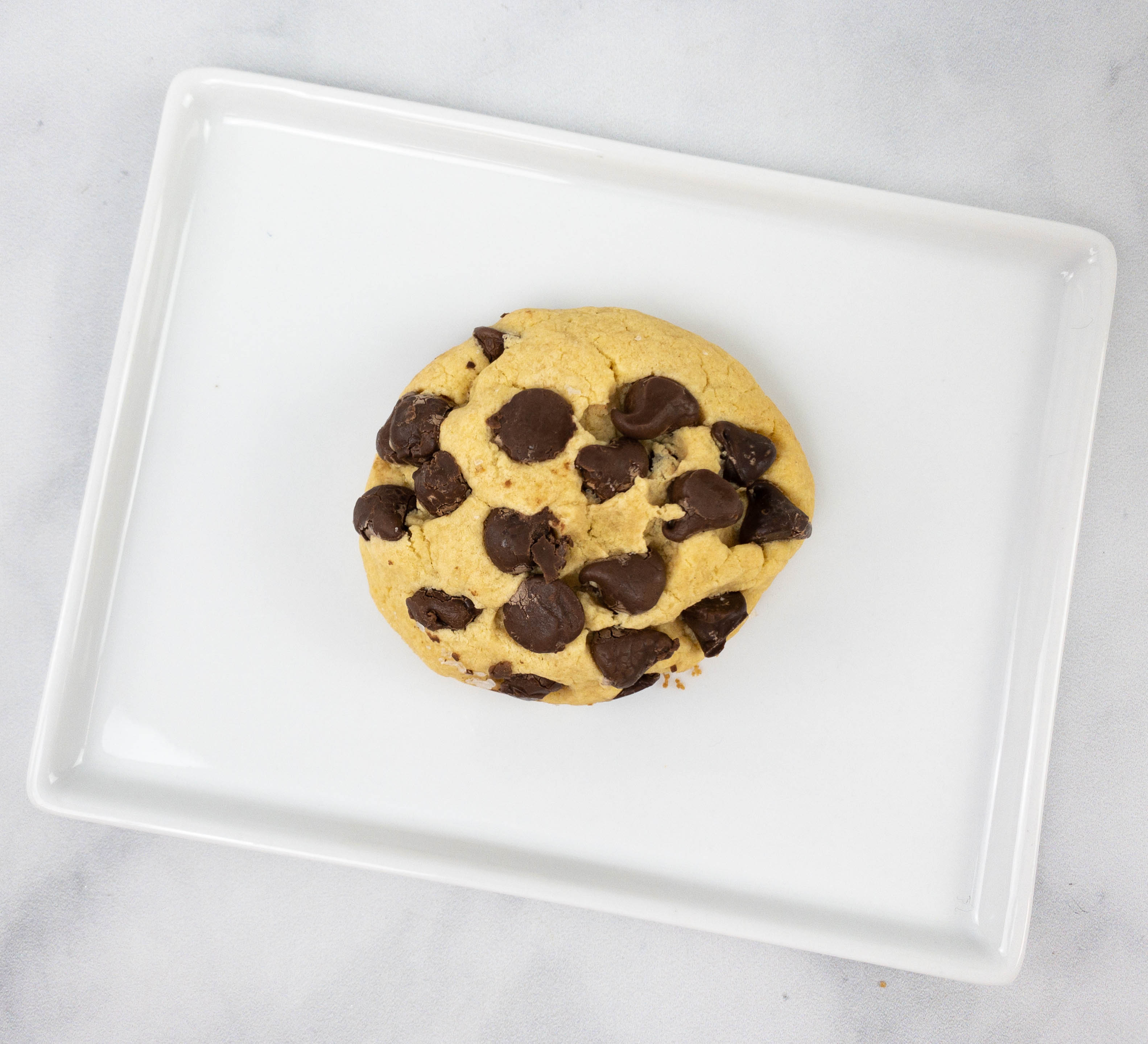 Chocolate Chip Cookies with Sea Salt Flakes. You'll never go wrong with a classic! Everyone may be familiar with this flavor but Mrs. Chips made them extra special and more delicious. Each piece is baked to perfection and a generous amount of chocolate chips to bring back sweet childhood memories.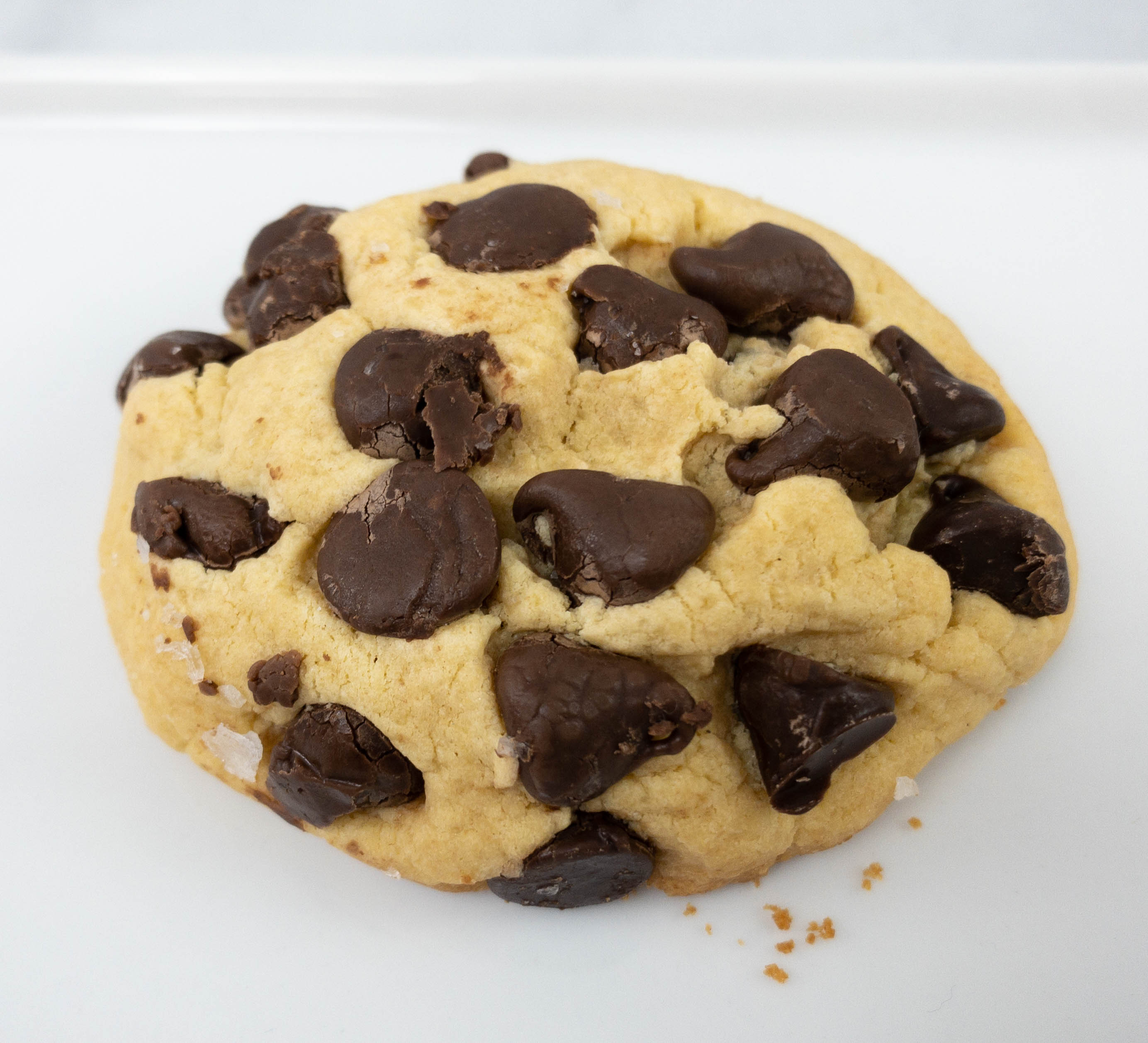 Aside from the luscious chocolate chips on every piece, they also added sea salt flakes which accentuates the chocolate flavor more!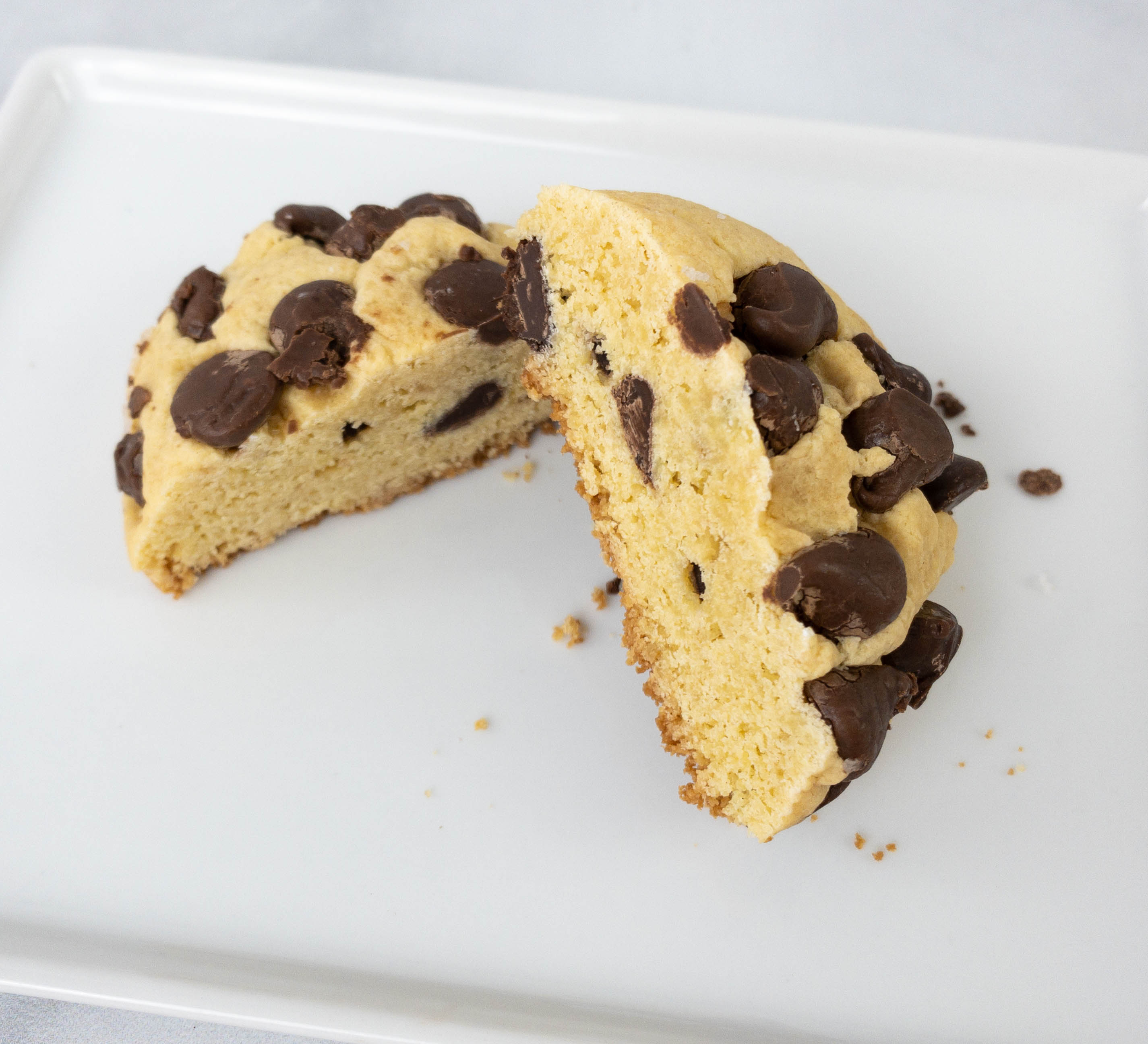 Look at how thick this cookie is! Whether paired with a tall glass of milk or enjoyed on its own, this cookie is just perfect!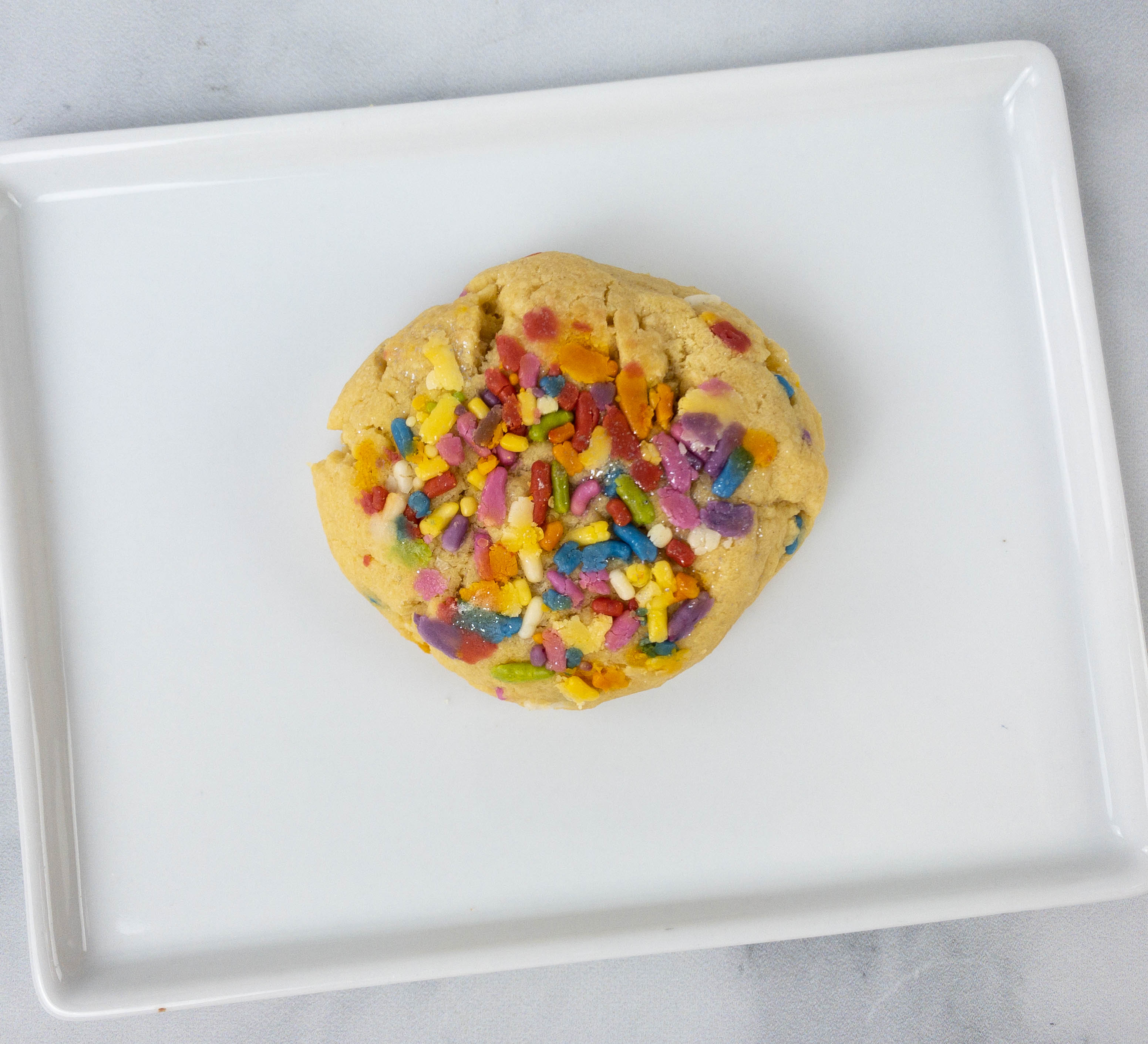 Rainbow Birthday Cookies with Edible Glitter. It doesn't matter if it's your birthday or it's an ordinary day, having this rainbow birthday cookie is a great idea any day. It's made with their trademark vanilla dough, with all natural rainbow sprinkles and edible glitter for the toppings!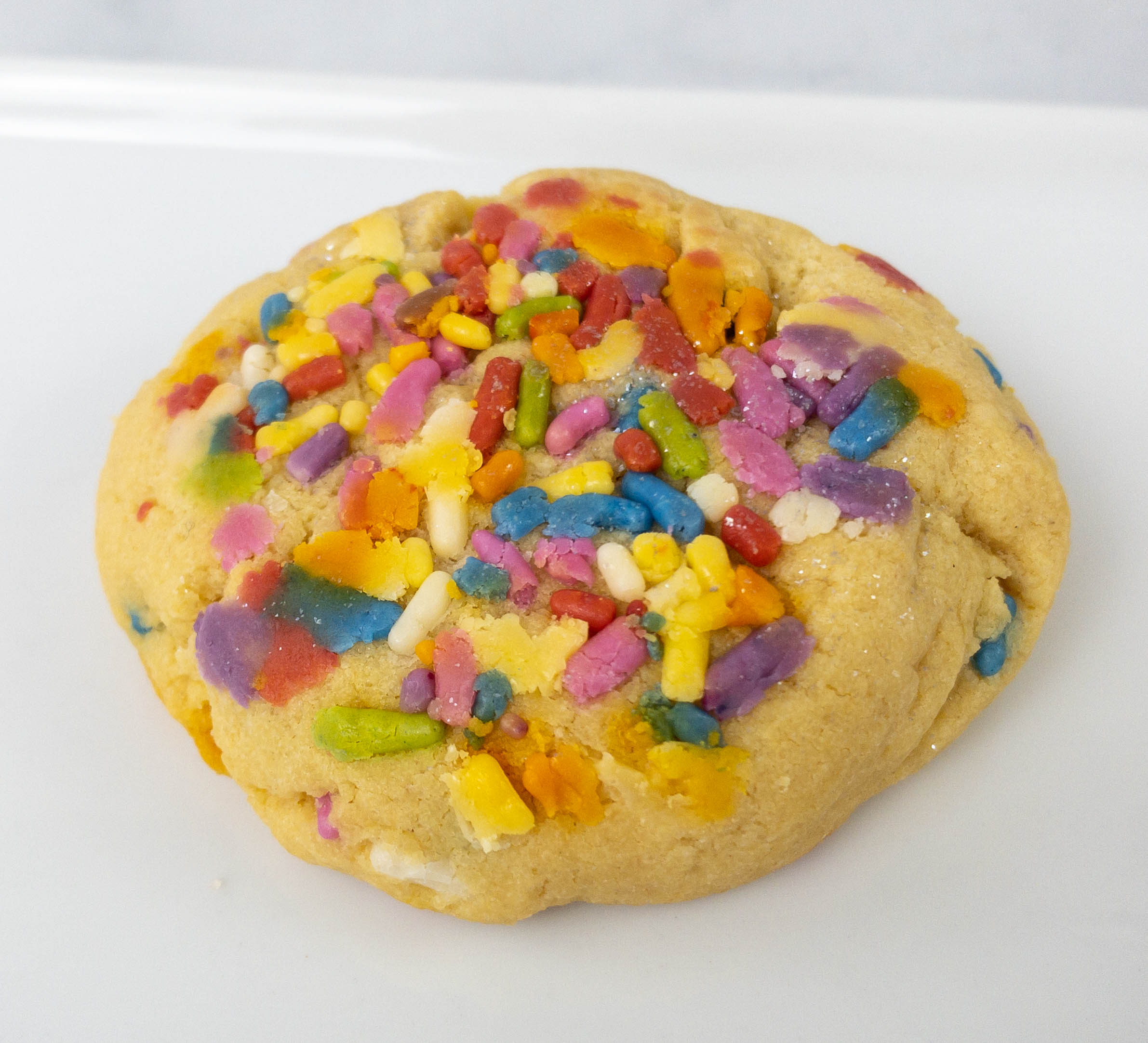 It's not just cute and colorful, it's also delicious. Each bite is perfectly sweet!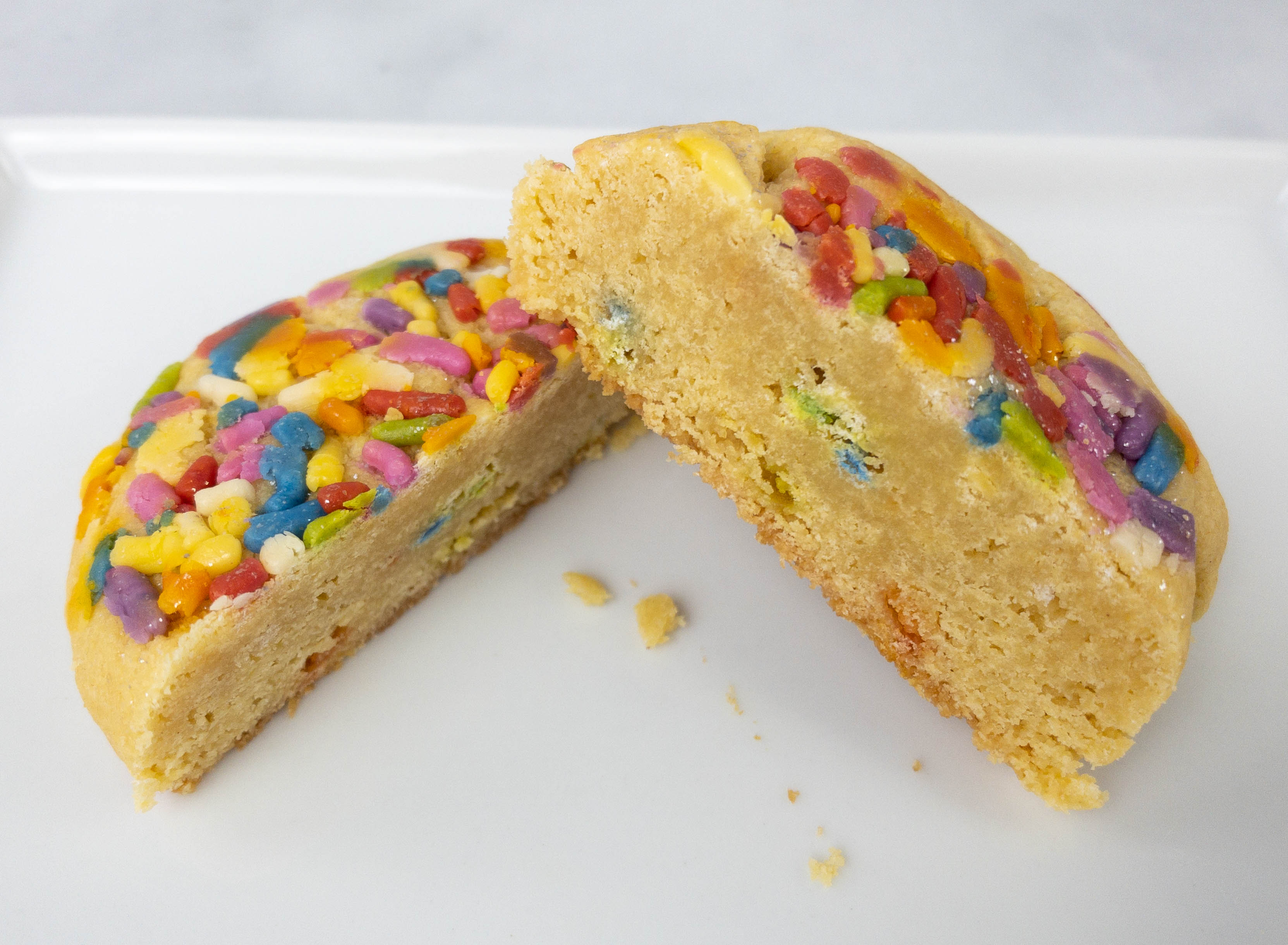 Just like the chocolate chip cookie, the rainbow cookie is also thick, soft, and moist!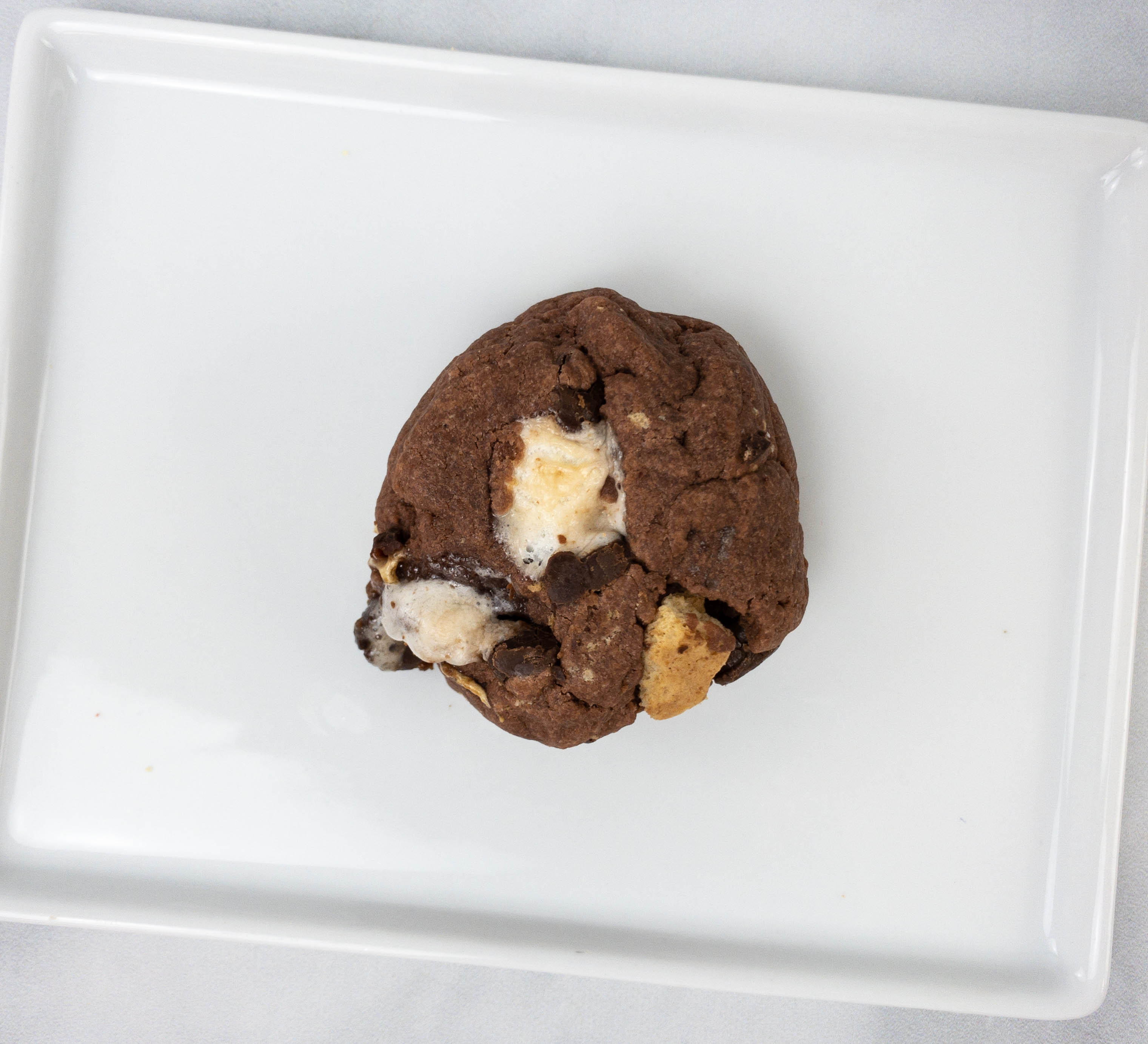 S'mores Cookies with Real Marshmallows and Graham Crackers. It's the cookie version of s'mores and I'm here for it! Each cookie contains yummy marshmallows, graham crackers, and of course, lots of chocolates.
Look at this chunky cookie! One piece is enough to fulfill my sweet tooth cravings.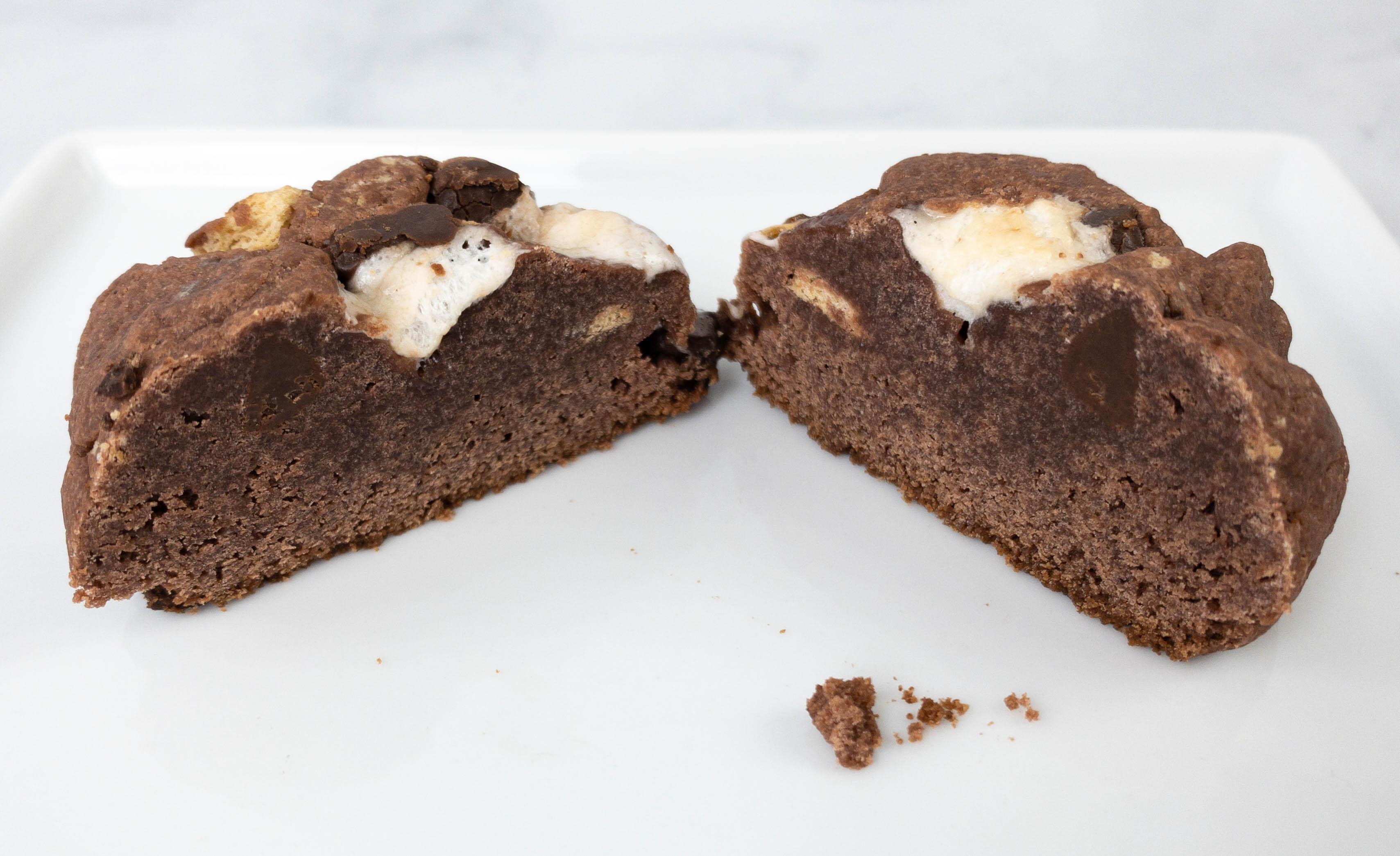 Heating this up in the microwave would be a great idea to make the chocolate and marshmallow gooey, just like real s'mores.
This subscription is such a treat for cookie lovers like me! I received the Cookie Collage box, which contains an assortment of cookie flavors including their classic chocolate chip cookies, rainbow birthday cookies, and s'mores inspired cookies! The chocolate chip cookies have a generous amount of chocolate in each piece, making each bite so indulgent. Meanwhile, the rainbow birthday cookies were a hit with my kids. They loved its sweetness, and they were amazed with the edible glitter. The s'mores cookies are also tasty, especially when served warm. All the flavors were excellent and I couldn't ask for more. This box only ship 4 times a year, but with the quality of the cookies, it would be worth the wait! They are so delicious and if we weren't instant fans of Mrs. Chips, we could have frozen them for later, too.
What do you think of the Mrs. Chips Cookies box?