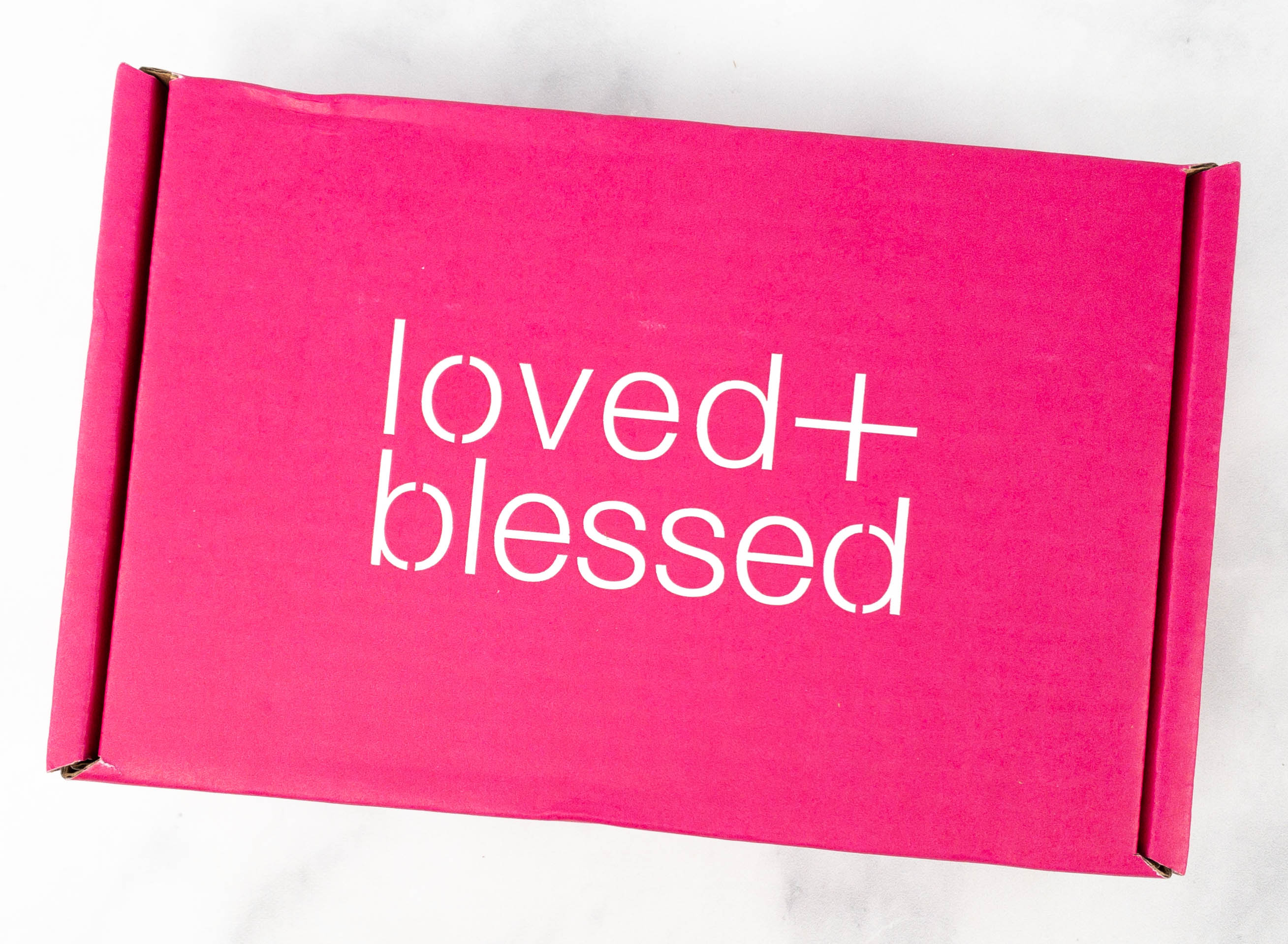 Loved + Blessed is a monthly membership and Christian subscription care package for women who want to live life encouraged. Aside from the box of encouragement, subscribers will also receive access to a blog article, a 4-week life appreciation workbook, 4 video lessons, an online fellowship in their private community, and access to their library of past videos and workbooks. A month-to-month subscription costs $25 and you can also opt to get a 3-month prepaid subscription for $60, which means you'll save $15!
DEAL: Get $5 off your first box! Use coupon code HELLO5. Cannot be combined with other offers.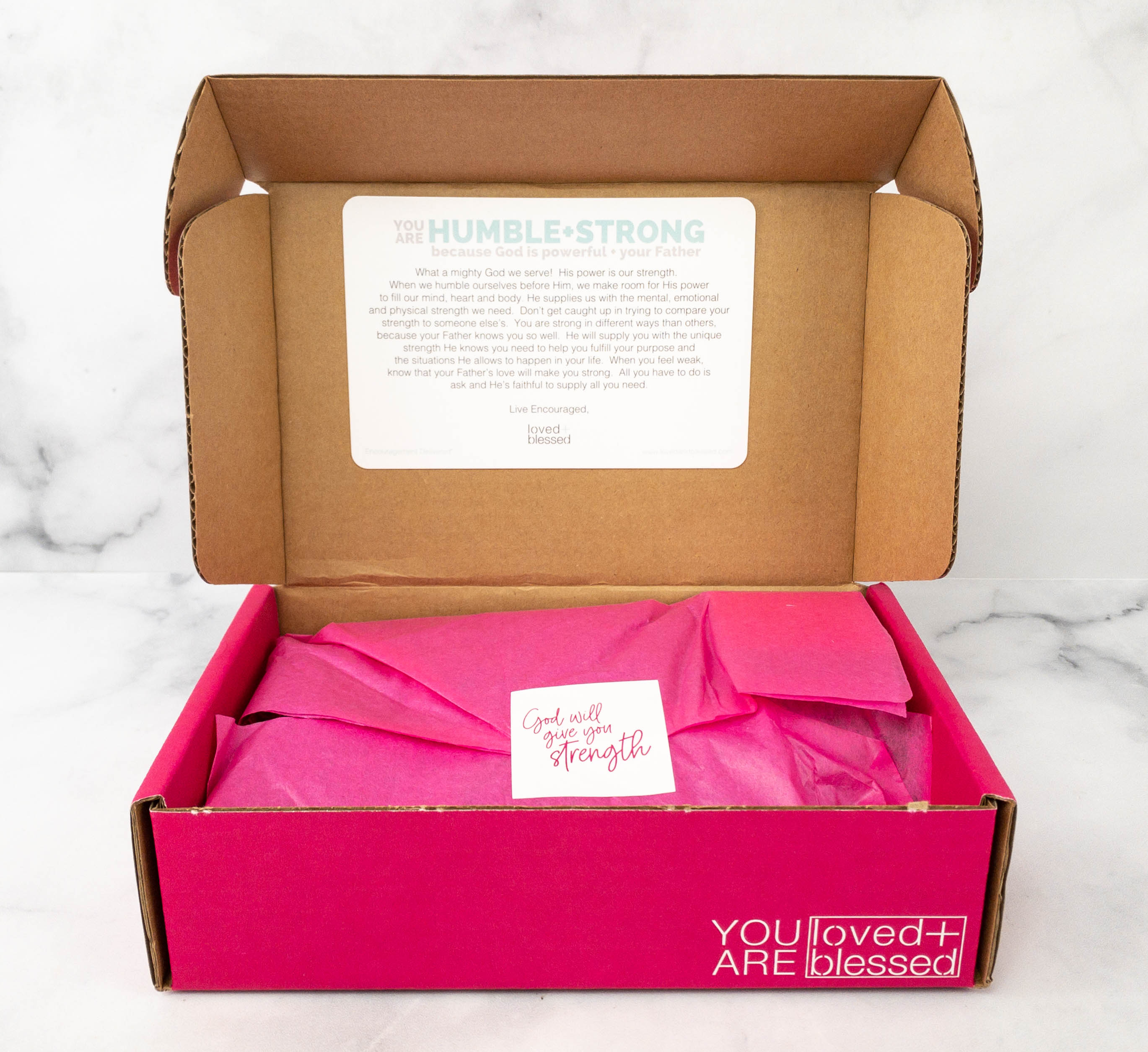 The items were packed with bright pink wrapping paper.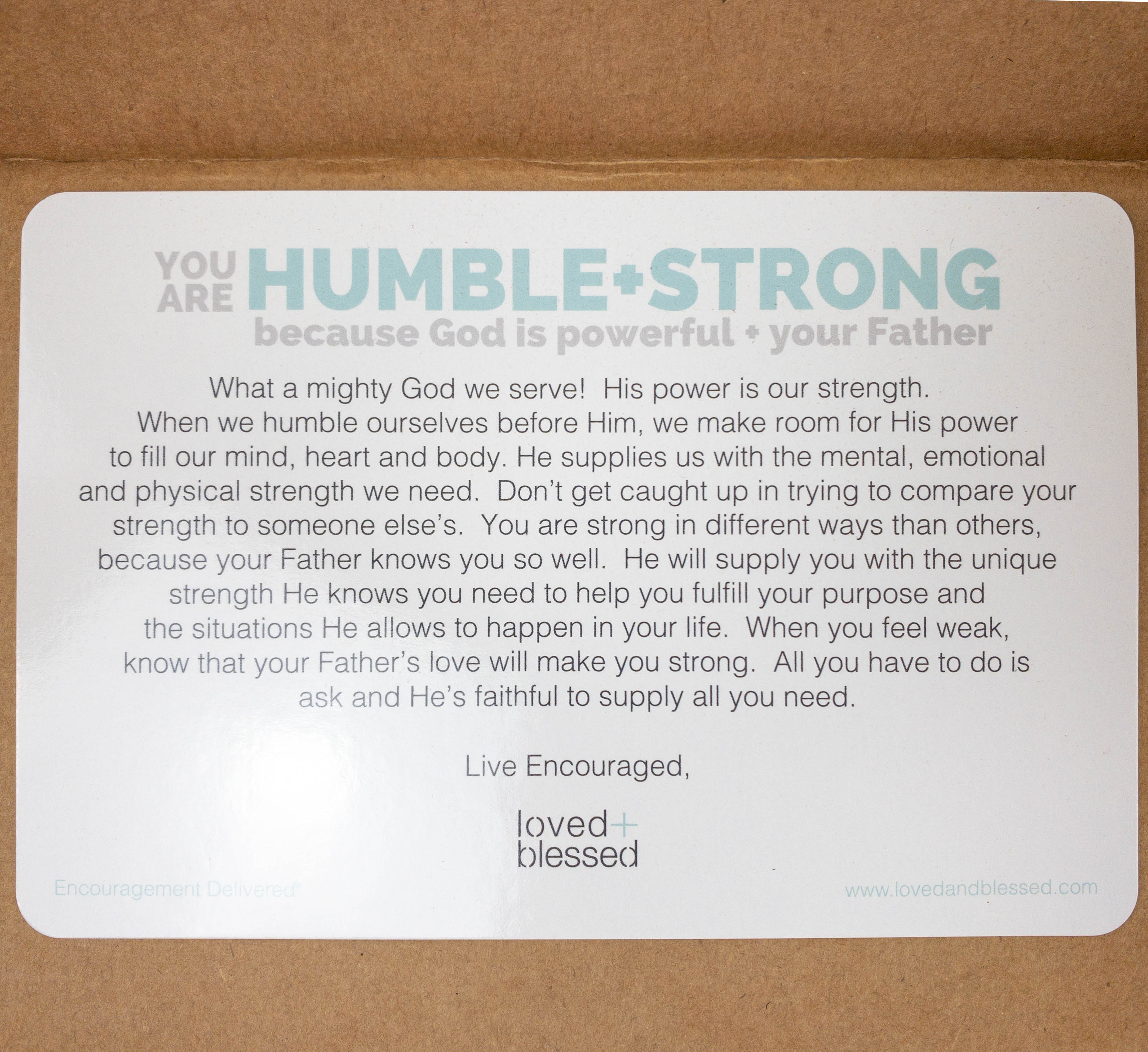 This month's theme is HUMBLE + STRONG.
There's a sticker that seals the wrapping paper. It says "God will give you strength".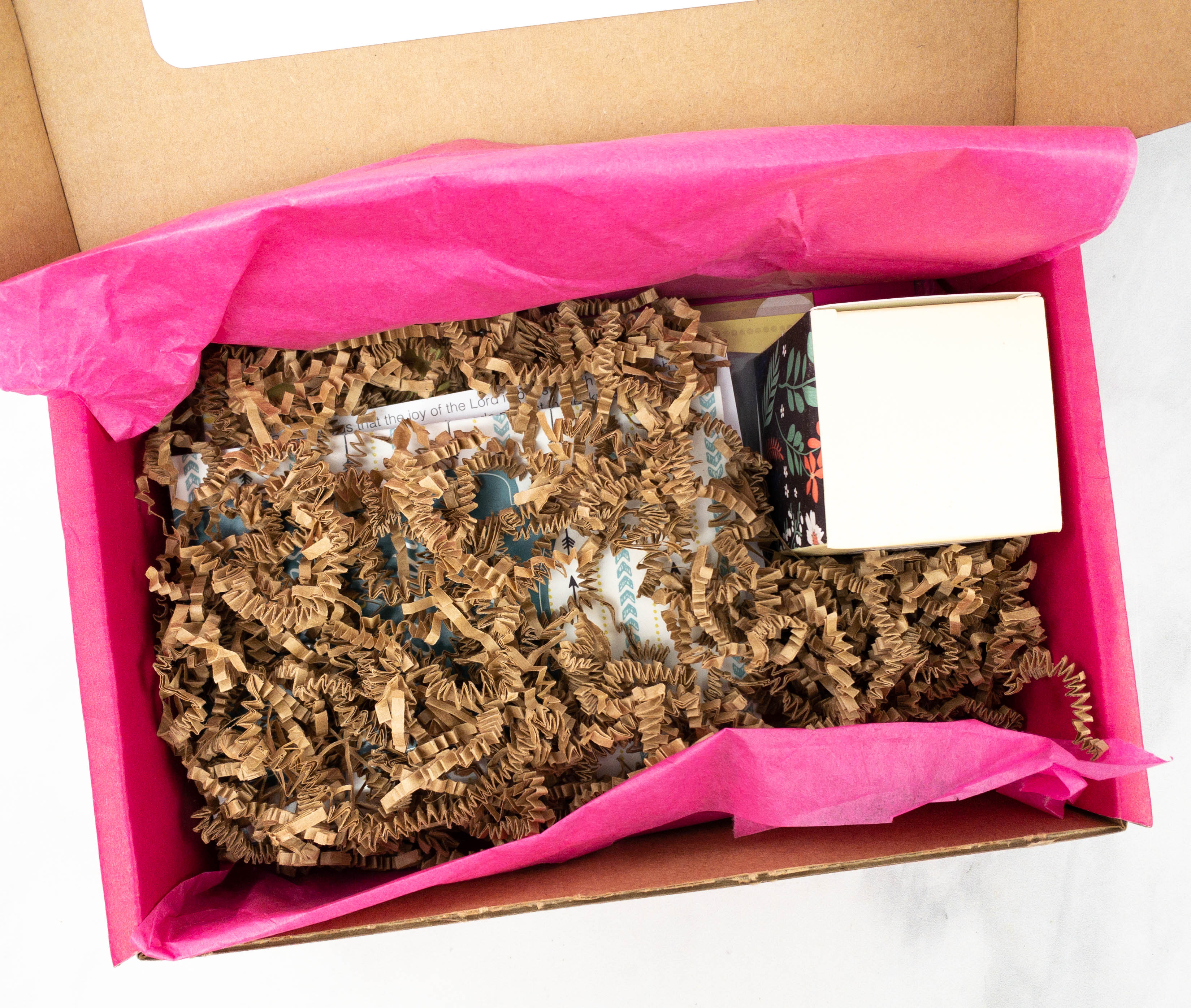 The items were also cushioned with brown squiggles.
The card features a lot of nice things about this month's box and theme.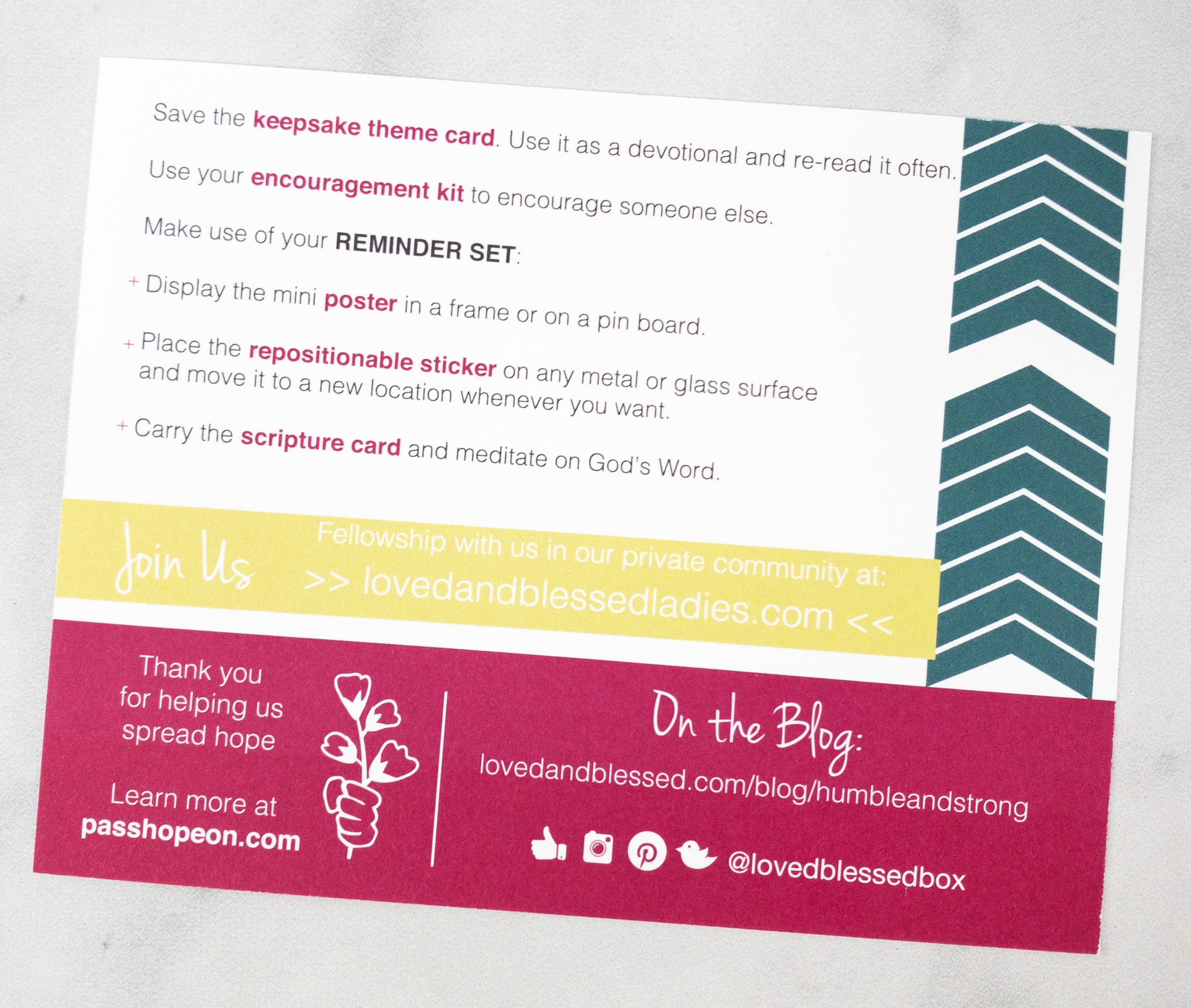 Listed at the back of the card are some reminders about the items inside the box.
Here's another info card! It features a heartwarming message:
We've prayed over this box and hope God will use it to speak to your heart.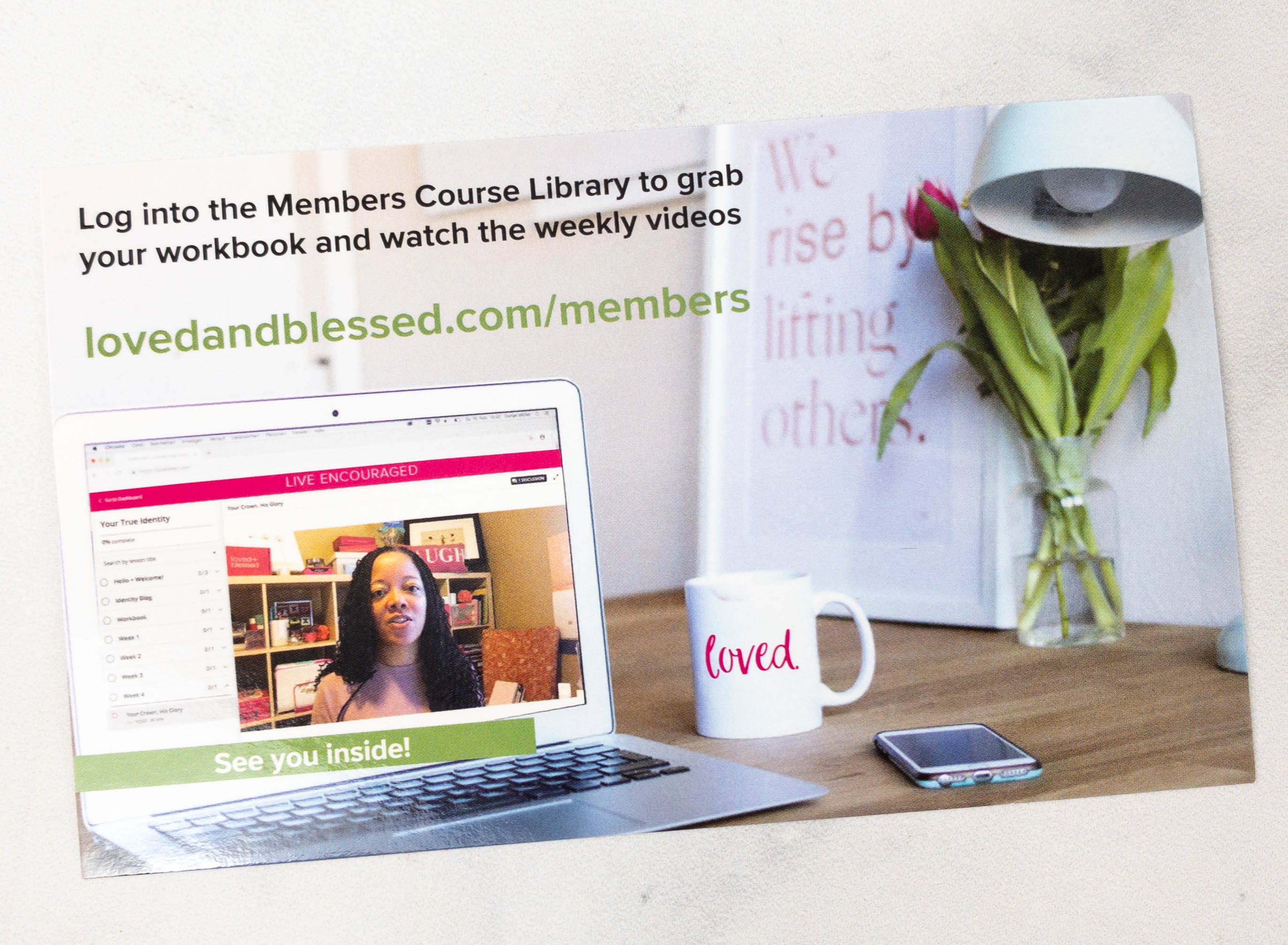 On the other side of the card, there's a reminder to log into the Members Course Library!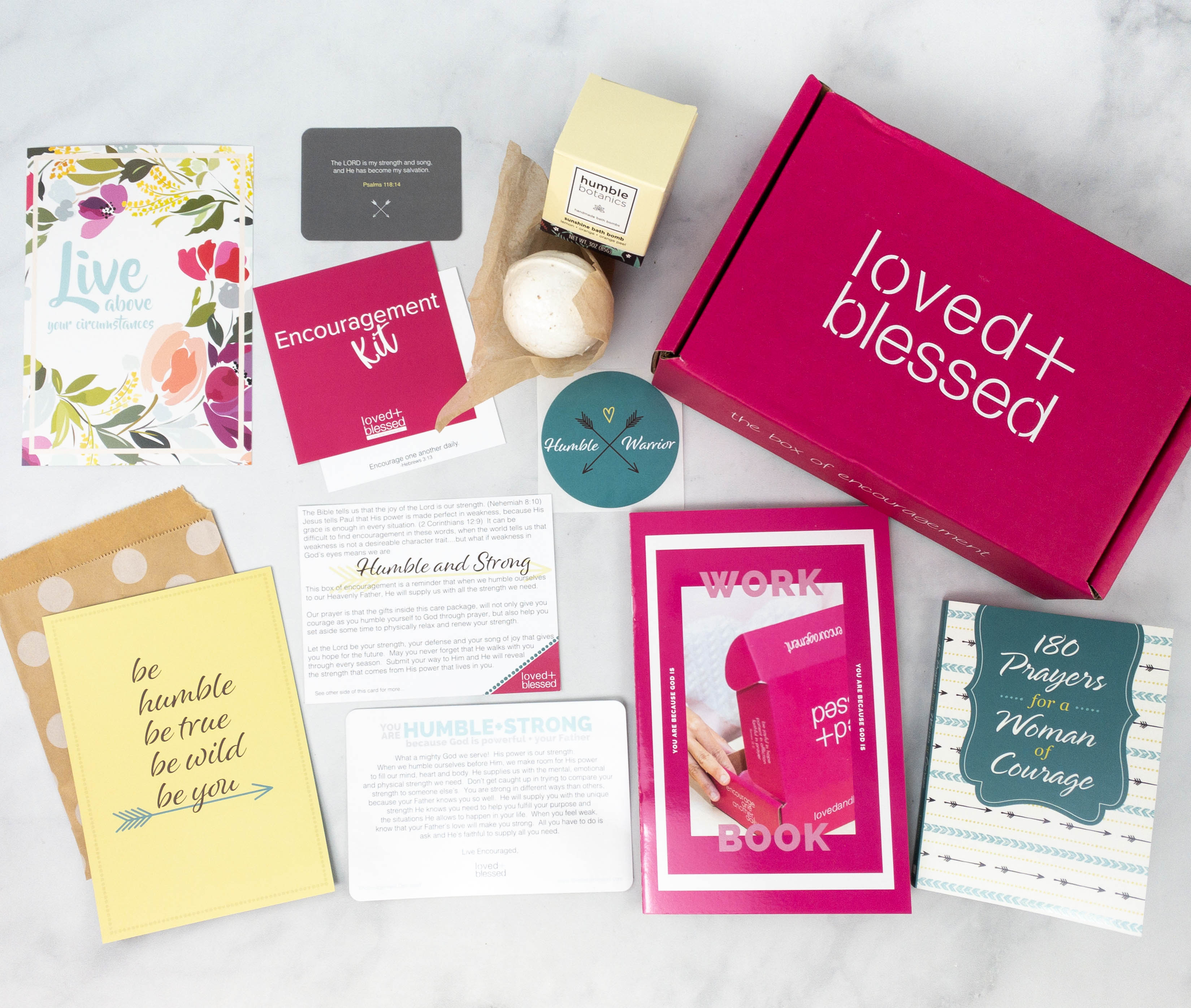 Everything in the April 2021 box!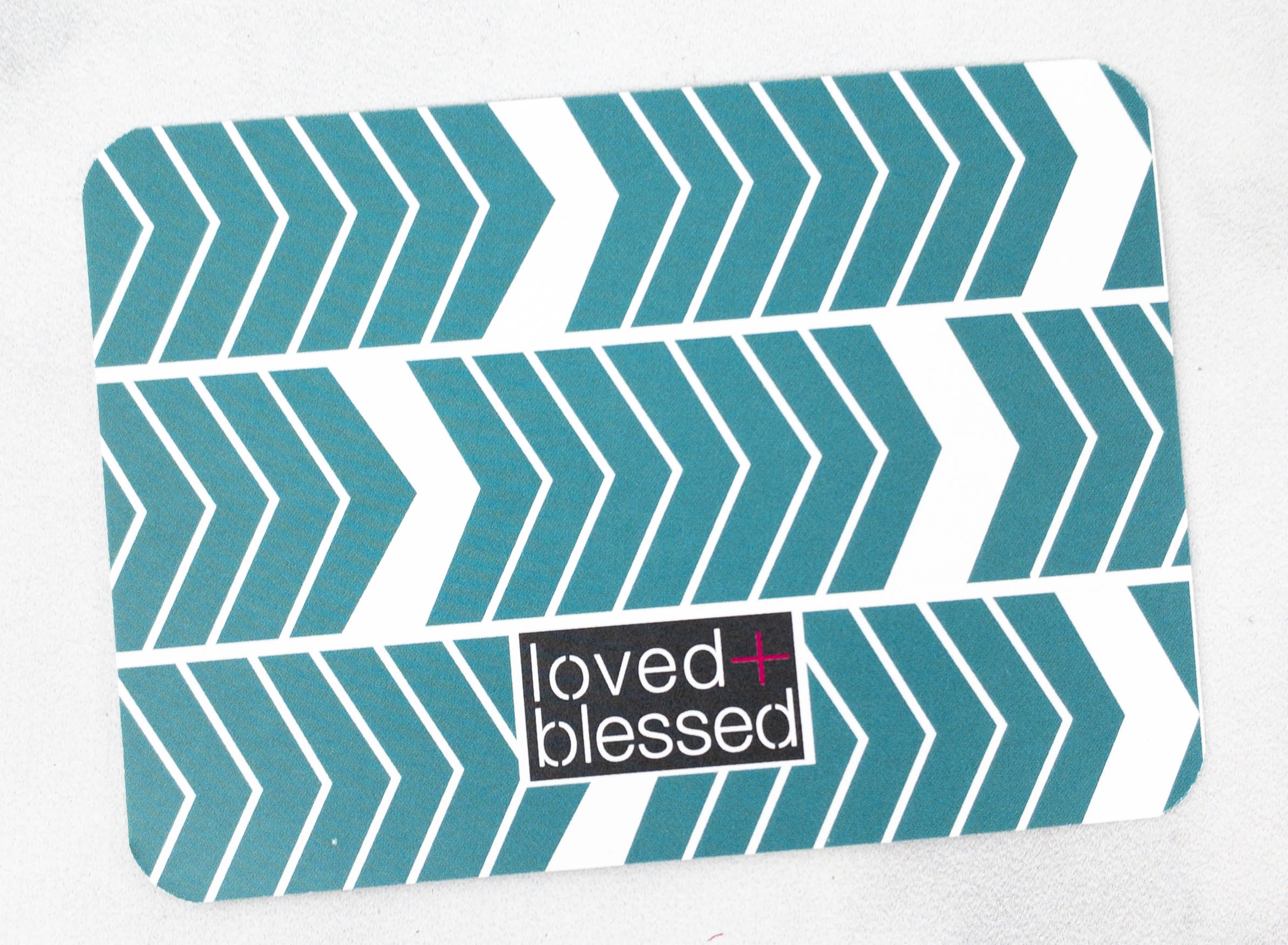 Scripture Card. Every box contains a scripture card. This month, the card has a pattern that looks like arrows pointing forward.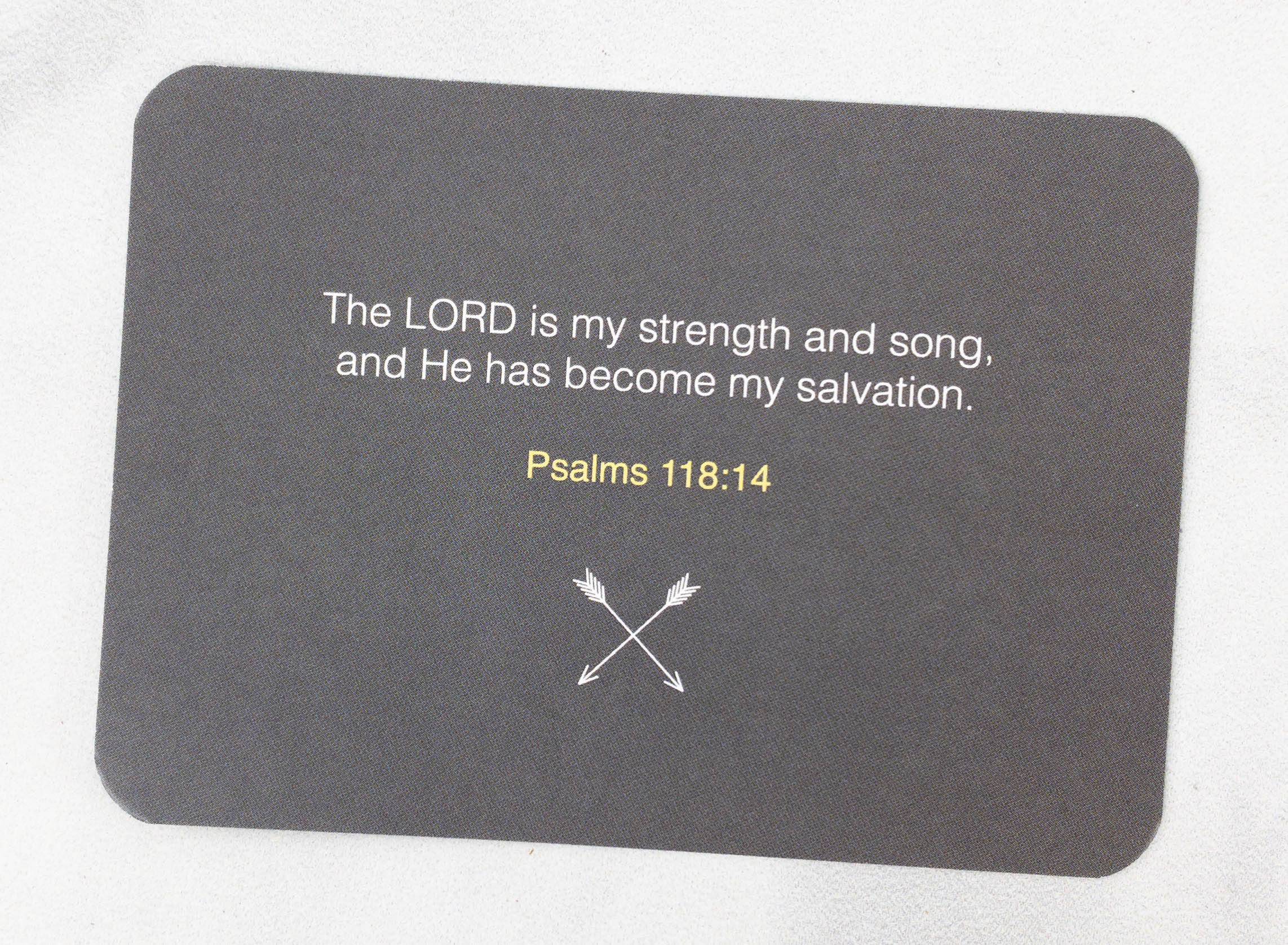 The scripture on the flip side is from Psalms 118:14.
The LORD is my strength and song, and He has become my salvation.
Poster.  There's also a poster included in each box. This month's poster features an arrow as a simple design along with the text. I feel like it tells us to always move forward and be better. The message also inspires us to be the best version of ourselves.
Be Humble. Be True. Be Wild. Be You.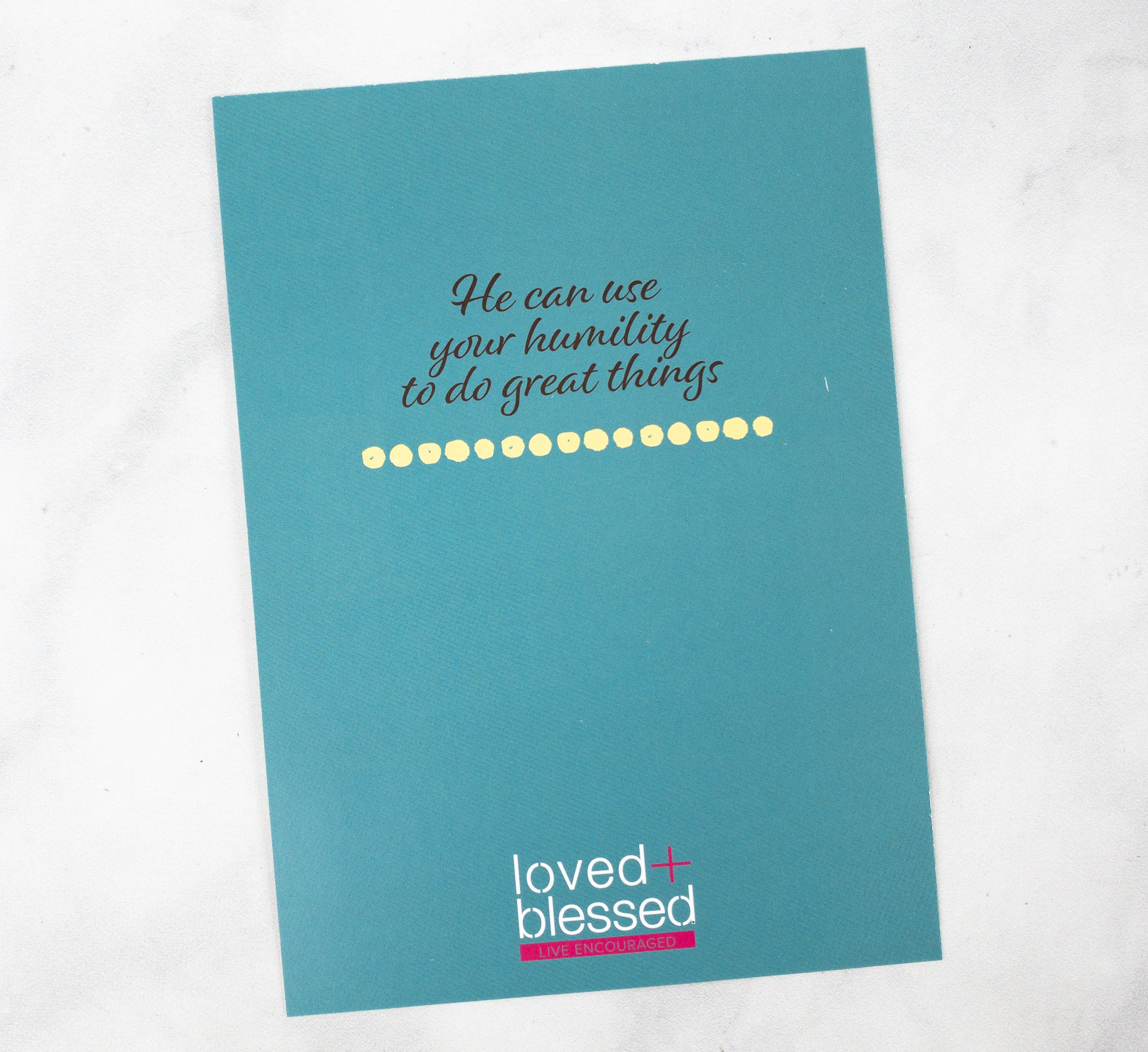 There's another inspiring message on the flip side:
He can use your humility to do great things.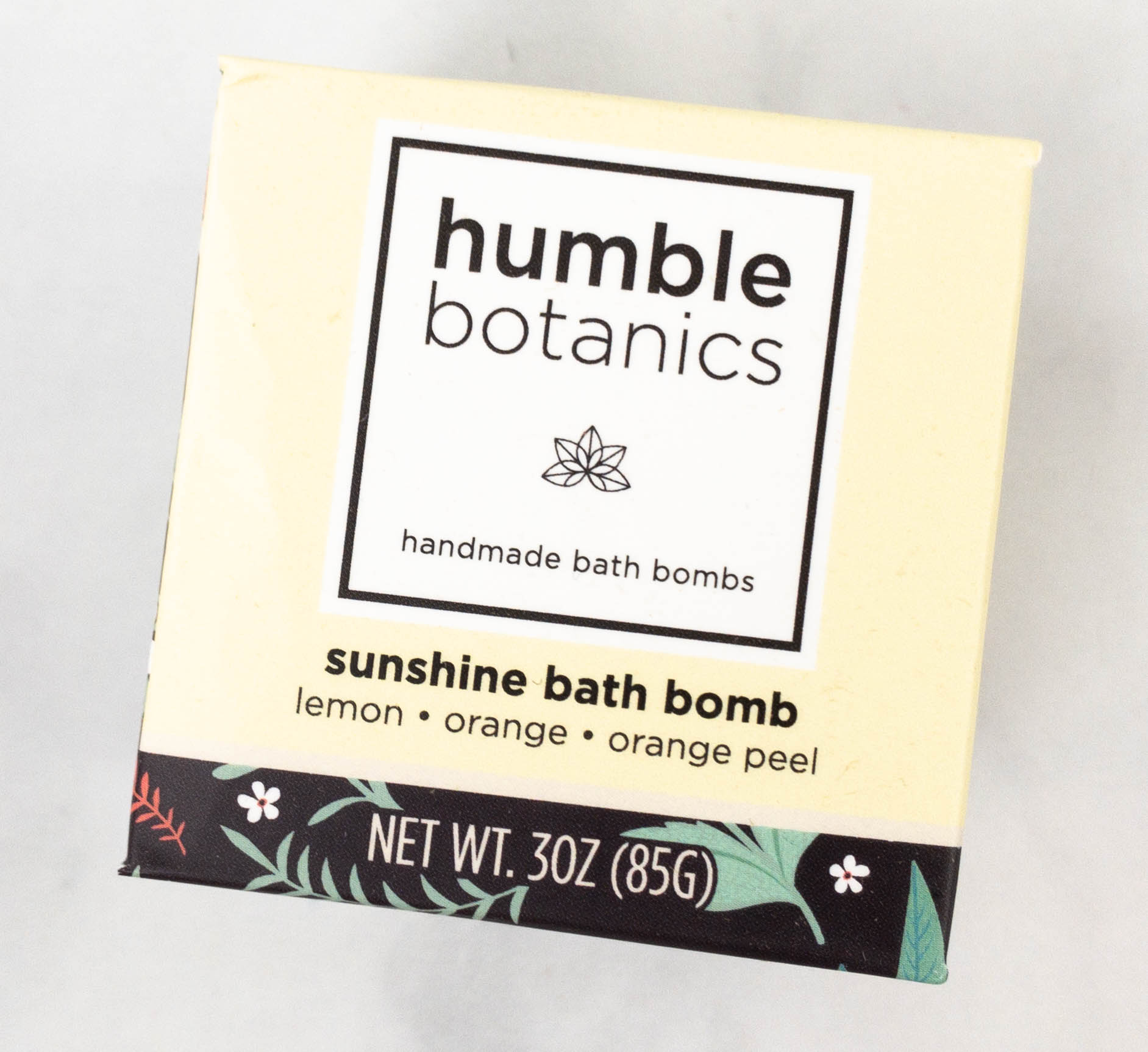 Humble Botanics Sunshine Bath Bomb ($6) Every box includes a fun gift, and this month, it's a bath bomb. It was packed in its own box to keep it from breaking.
A part of the profits made from the sales of this bath bomb will go to Lydia Home Chicago which provides a safe, empowering, and nurturing environment for kids who were exposed to trauma.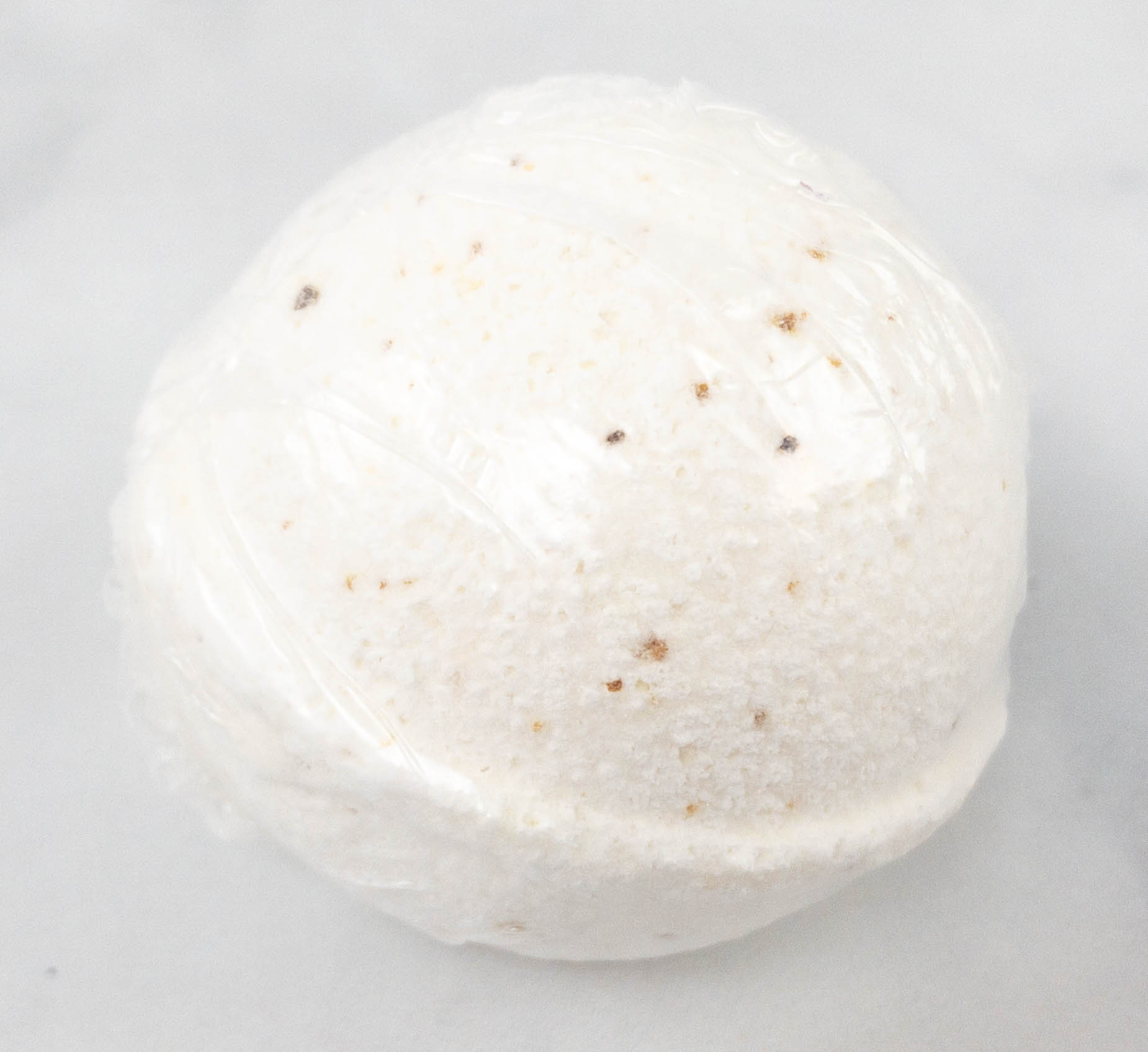 This bath bomb has an energizing citrus scent!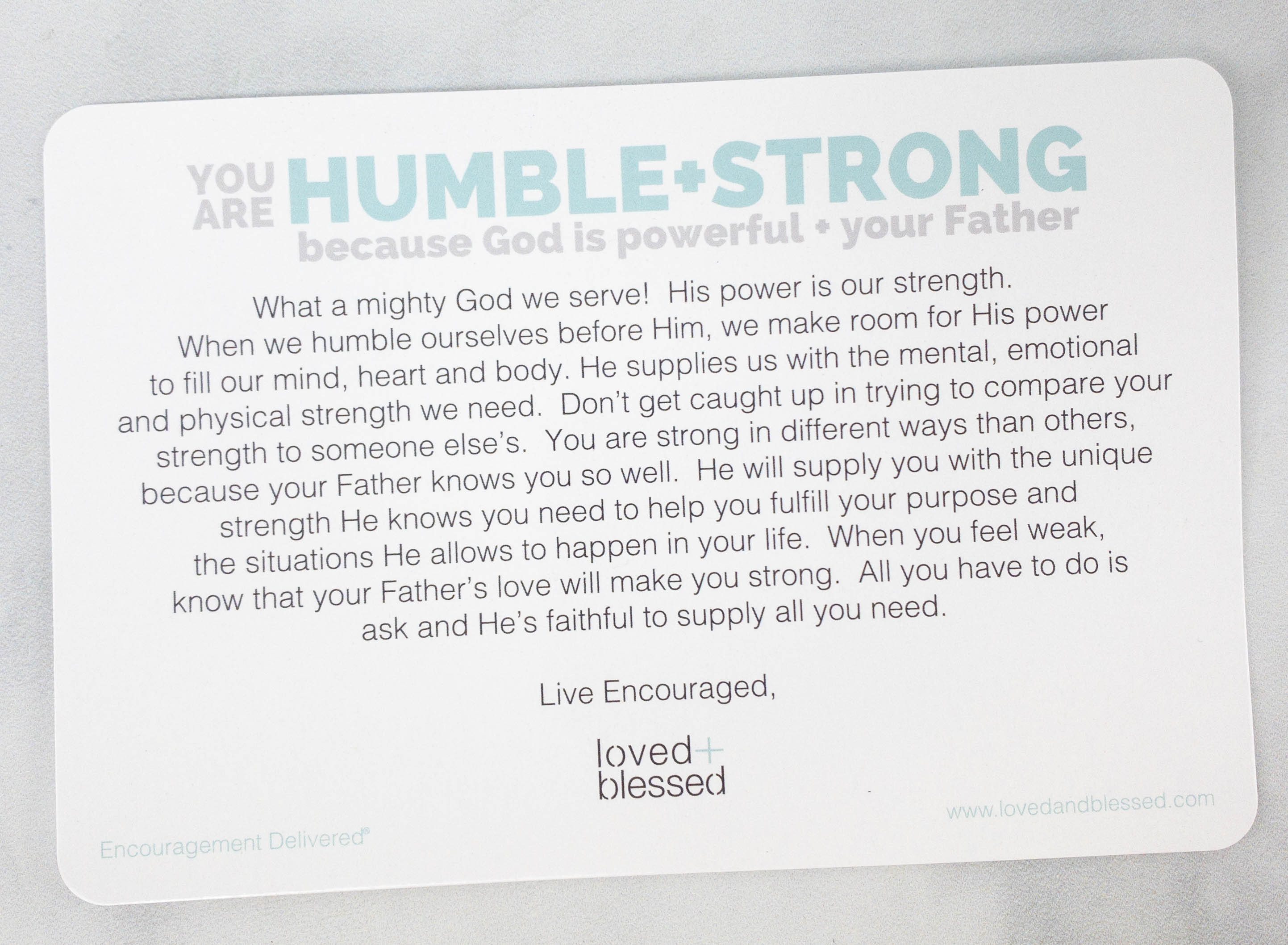 Keepsake Themecard. This card helps keep you inspired! This month, it's a reminder that God will not give us a situation that we can't handle for He will always equip us with whatever it is we need to get through. If the situation becomes too unbearable, we can always call on Him and ask for His guidance and strength. It tells us that all we have to do is stay and be faithful to Him and He will supply us with everything we need. It's a lovely message and you can re-read it often or even use it as a devotional.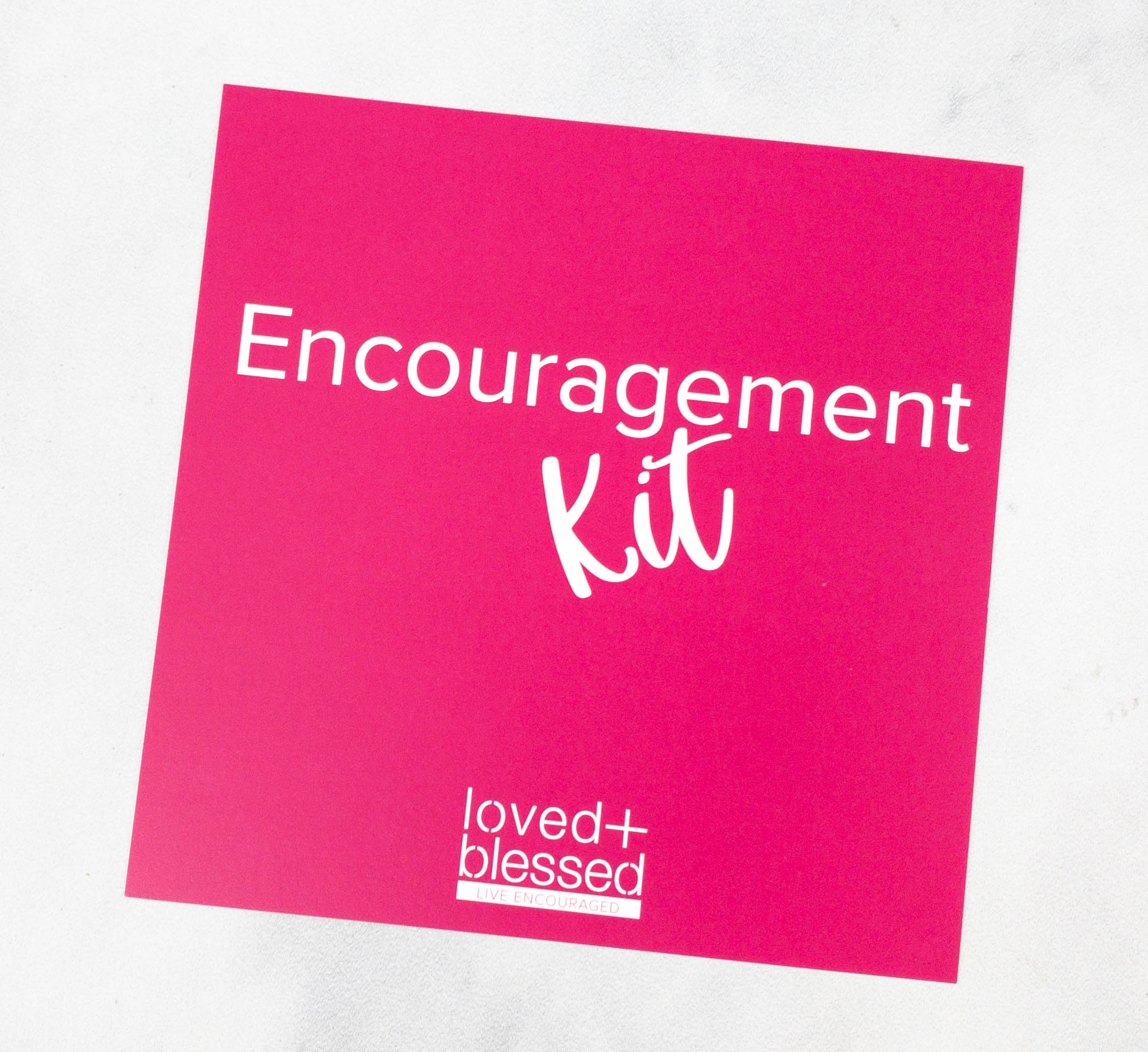 Encouragement Kit. This kit is great for sharing with a family member, a friend, or even a stranger!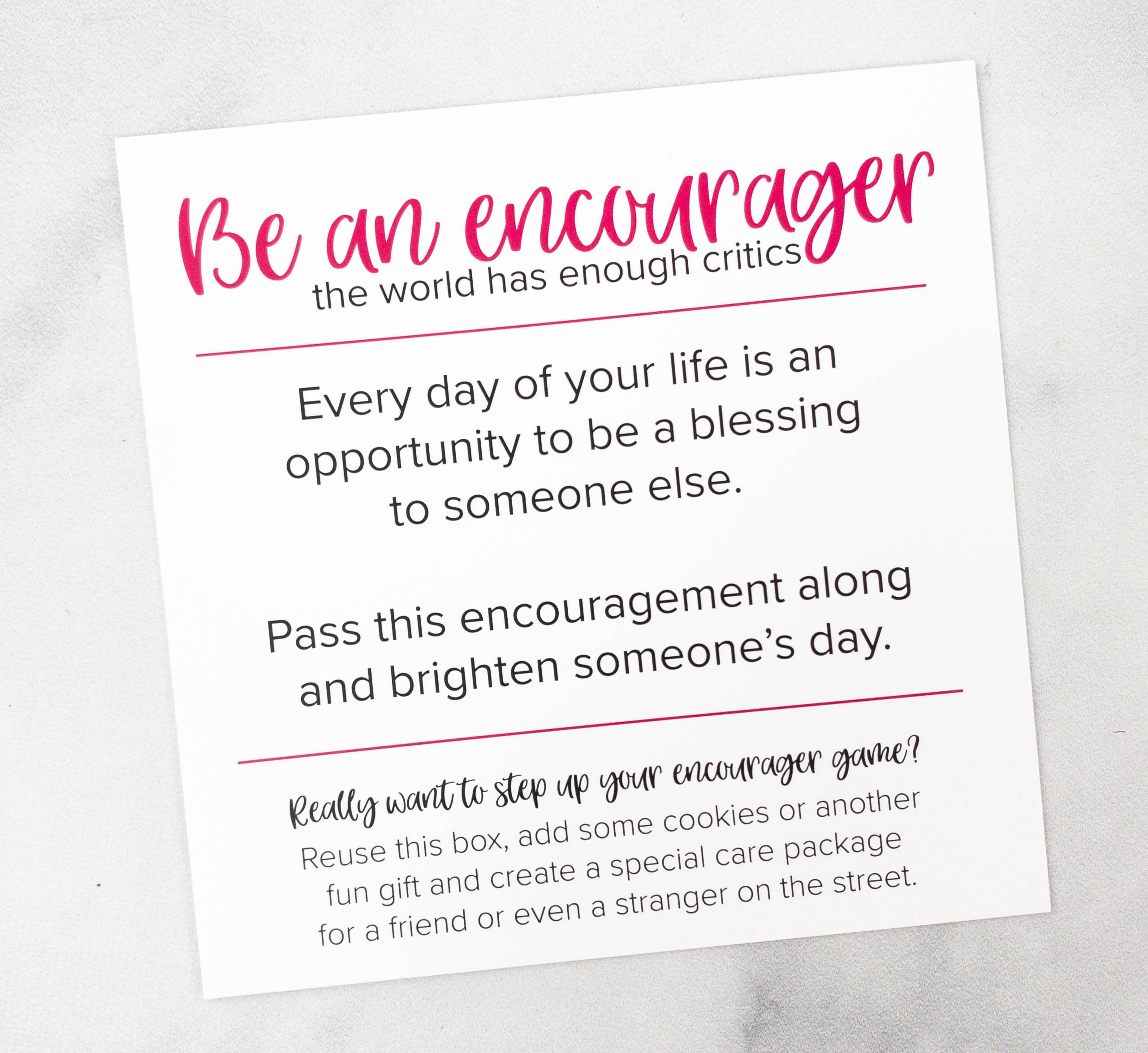 This card tells us to be an encourager. It also suggests to reuse the box and add some goodies to create a special care package for someone who might need it!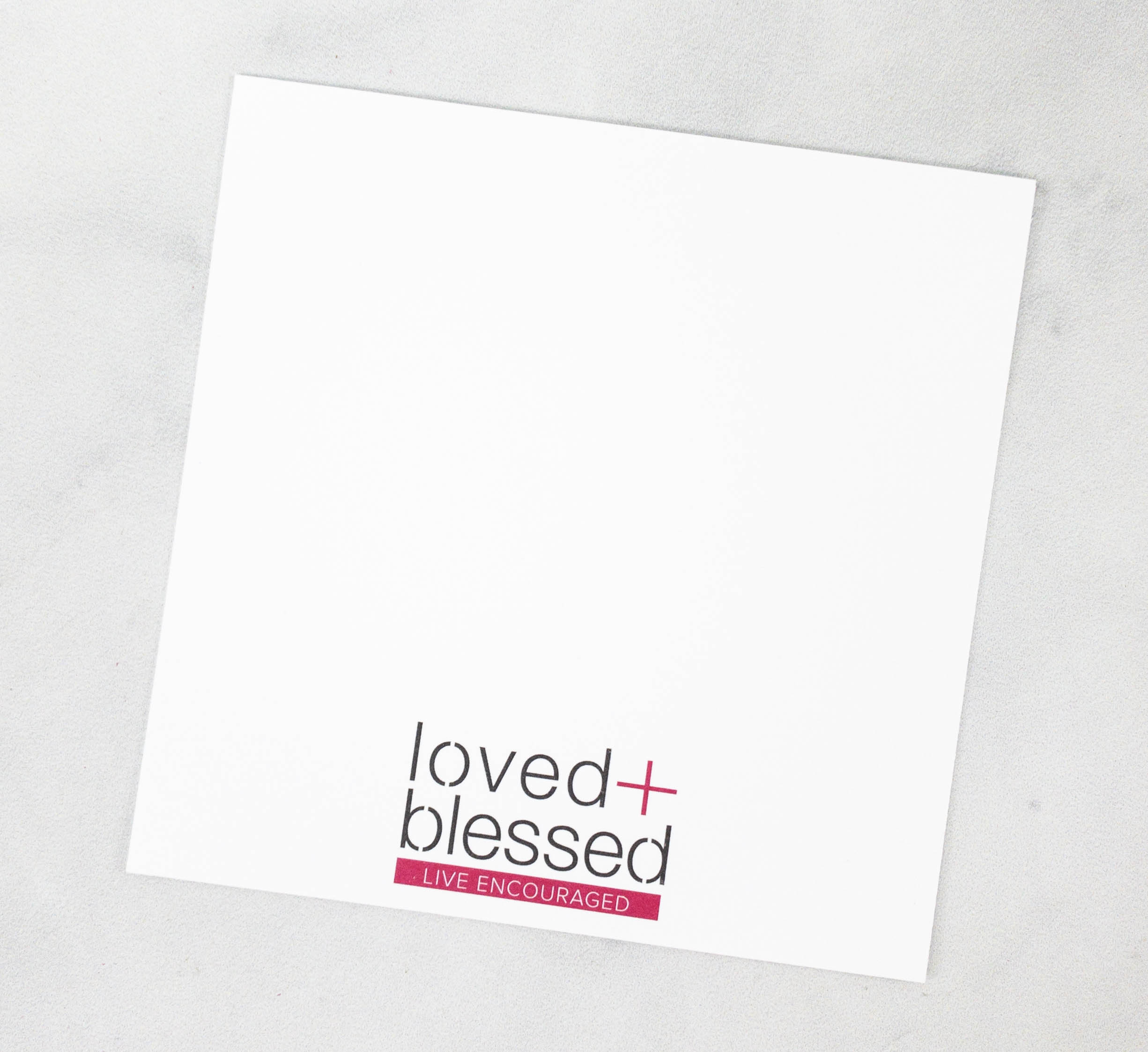 Included in the encouragement kit is a blank card.
The flip side is also blank, and it is so spacious! At the bottom is a scripture from Hebrews 3:12.
Encourage one another daily.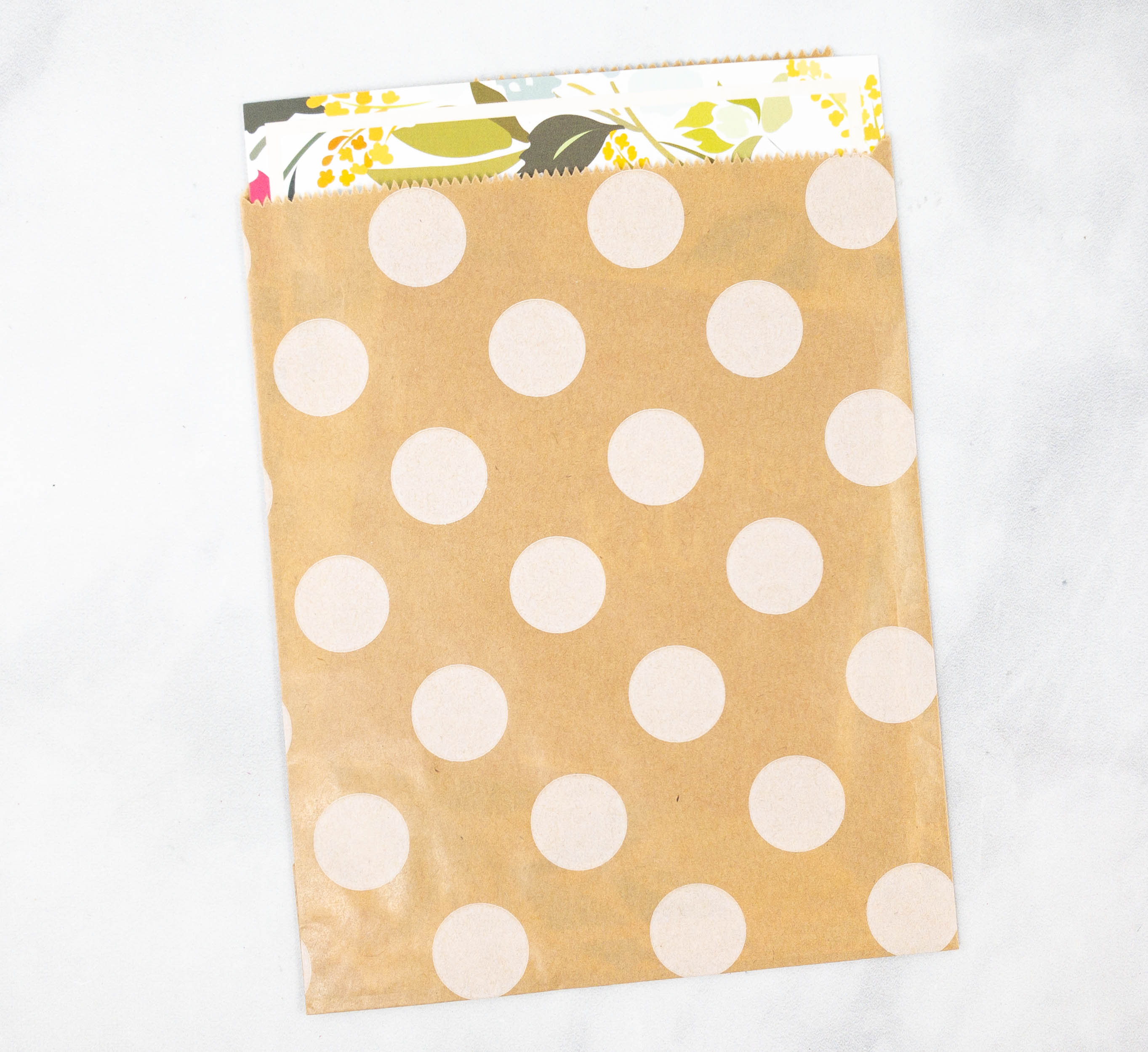 There is another poster included in the box. It came in a polka dot paper pouch.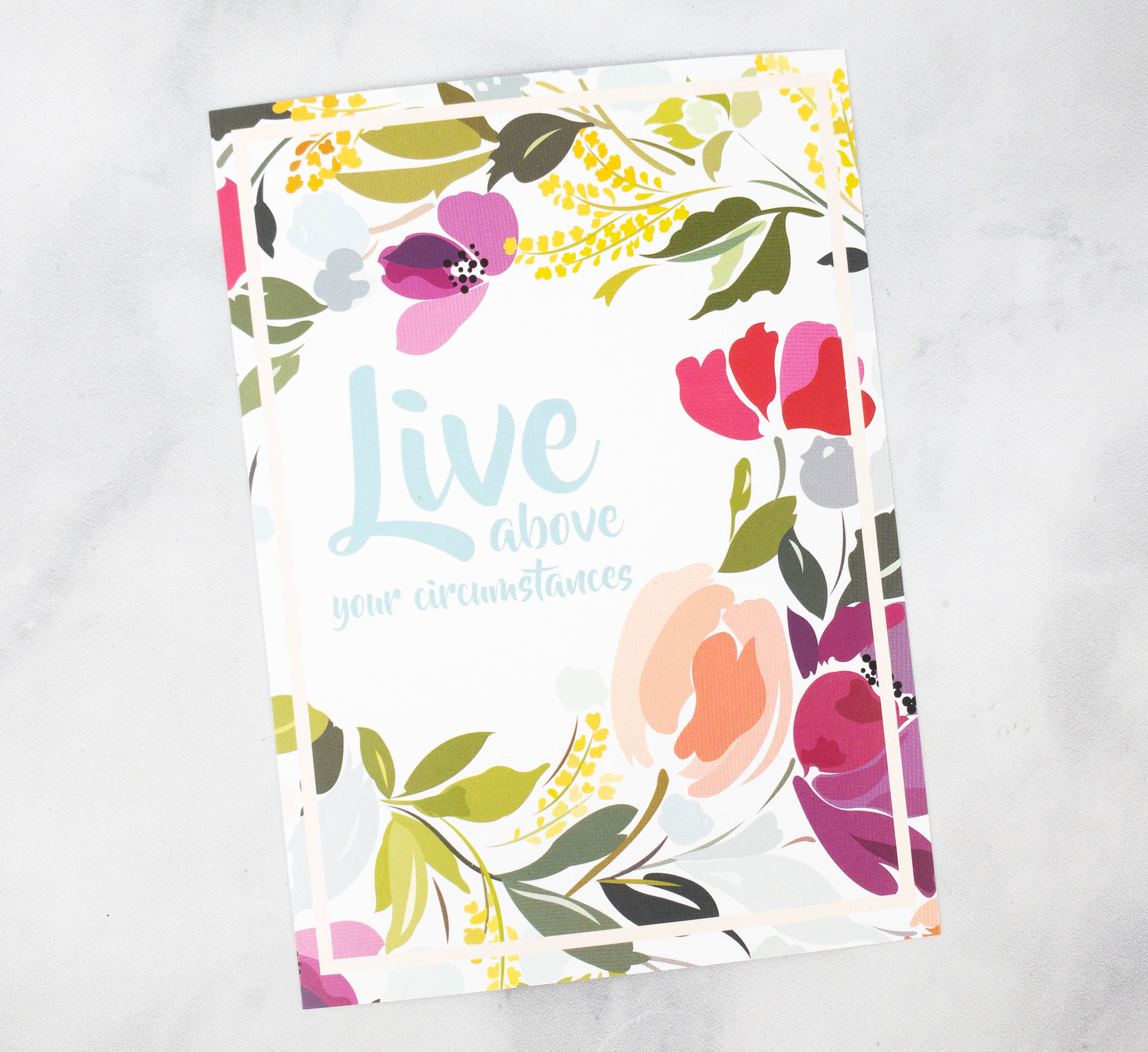 Poster. This one has a nice floral design with a lovely message that says:
Live above your circumstances.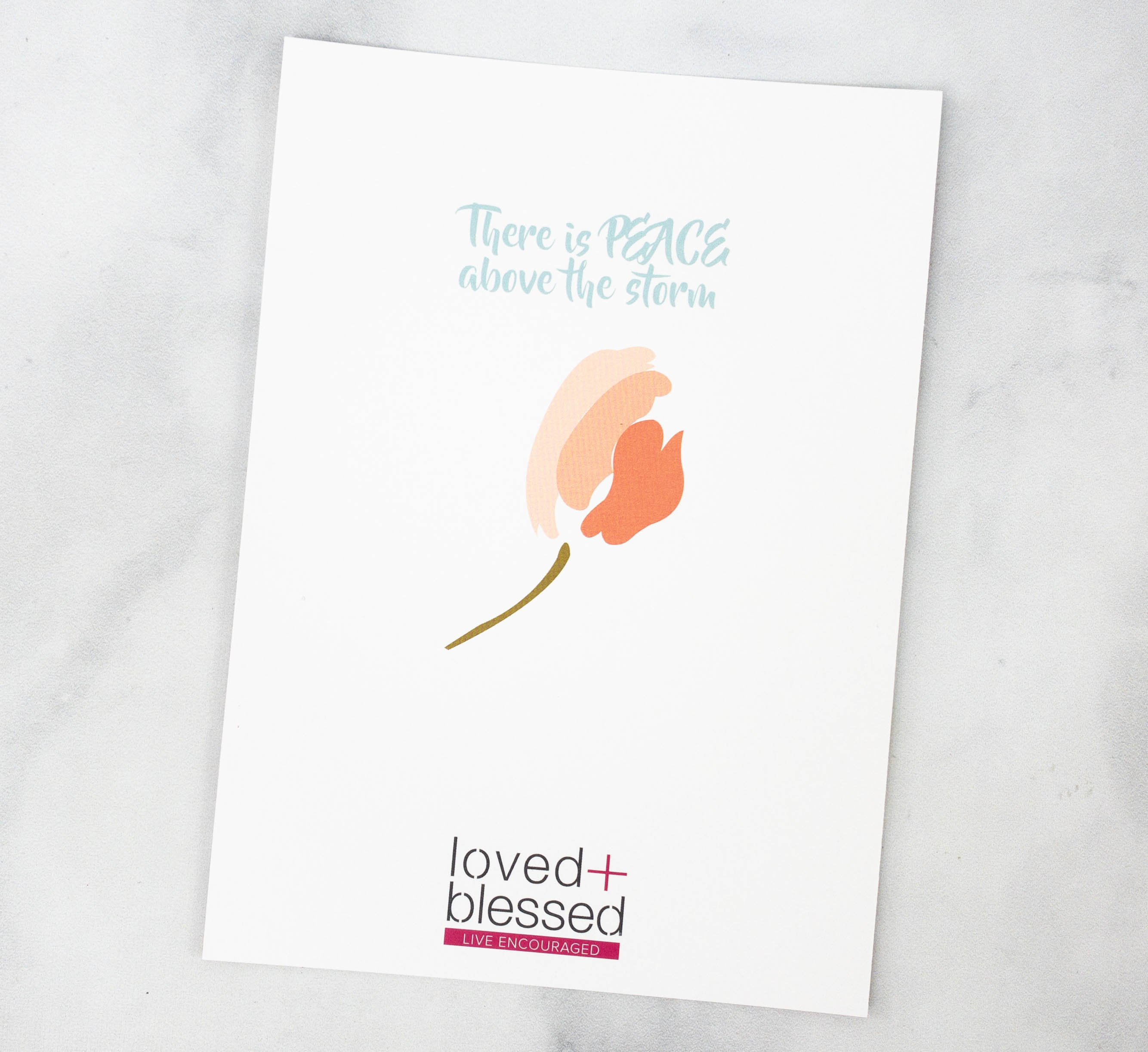 On the back, there's another inspiring message.
There is PEACE above the storm.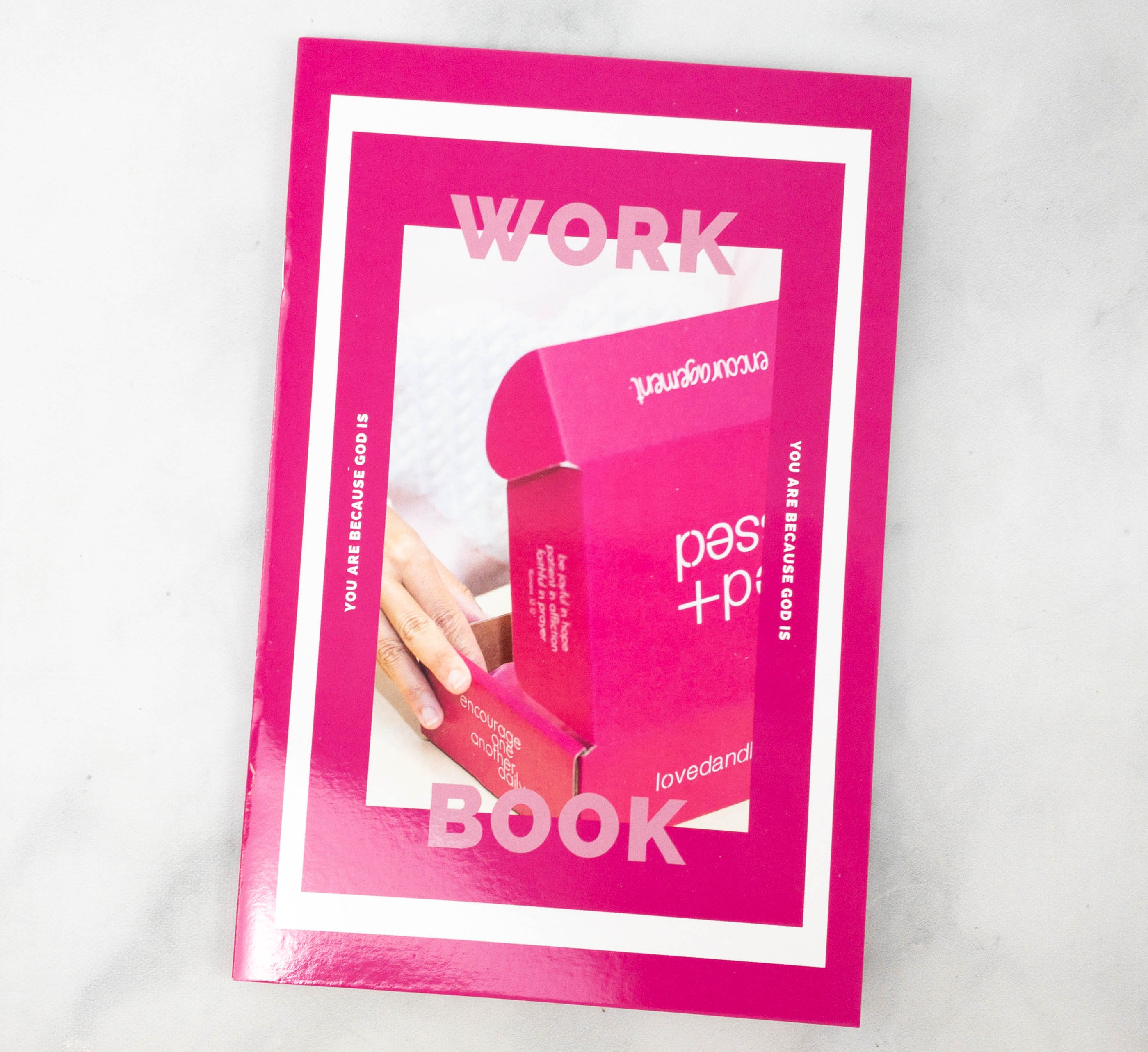 Work Book. This workbook is a perfect gift for friends and family. You can even use it for yourself. It works like a journal!
Inside, there's a message from Loved + Blessed founder, Jamila.
It is divided per week, and each week has a theme.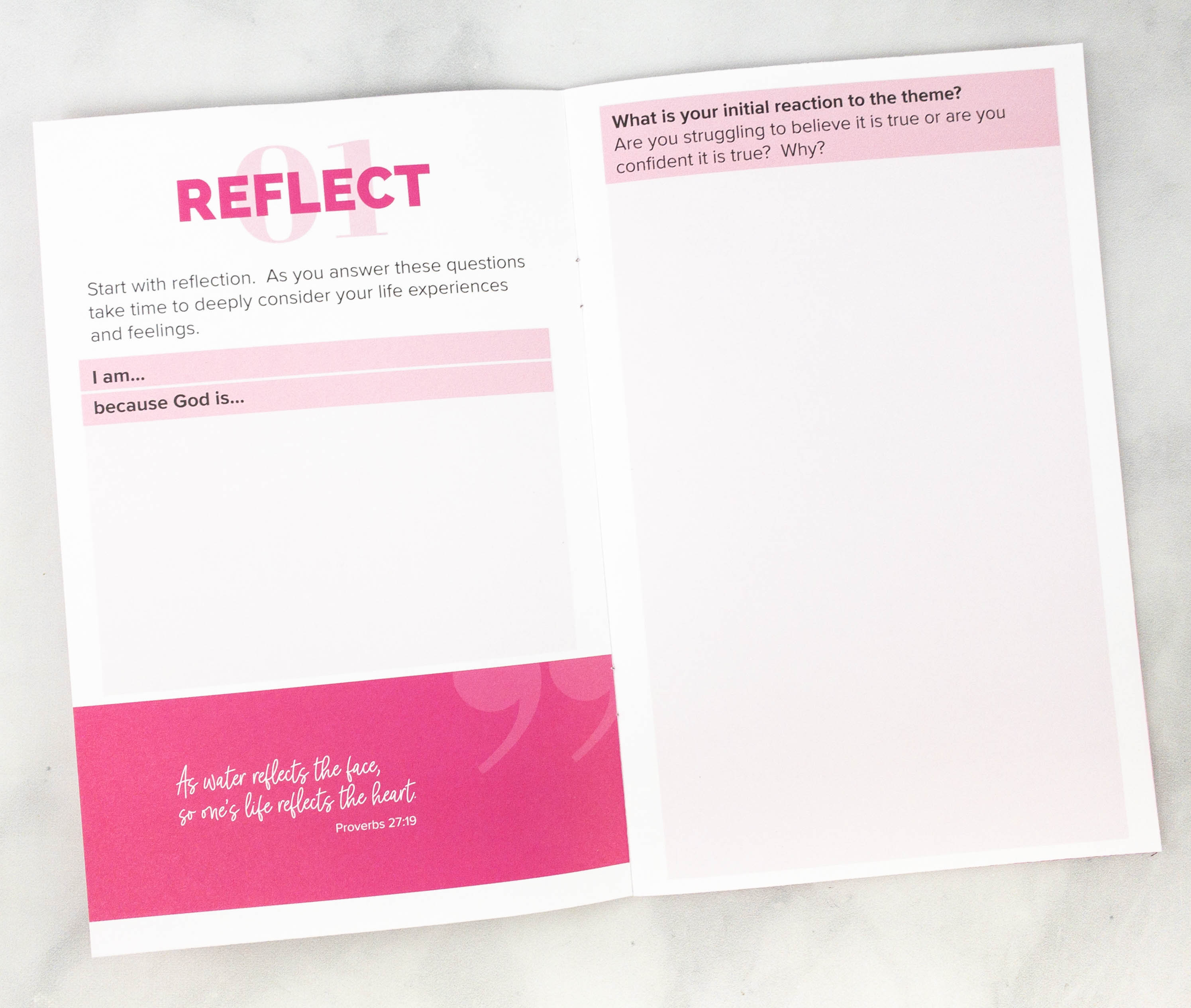 They provide a reflection page where you can answer some questions and let your feelings flow through paper. It also features Proverbs 27:19.
As water reflects the face, so one's life reflects the heart.
There are also some checklists inside as well as space where you can jot down notes from the weekly live chats in the Loved + Blessed private Members Group on Facebook.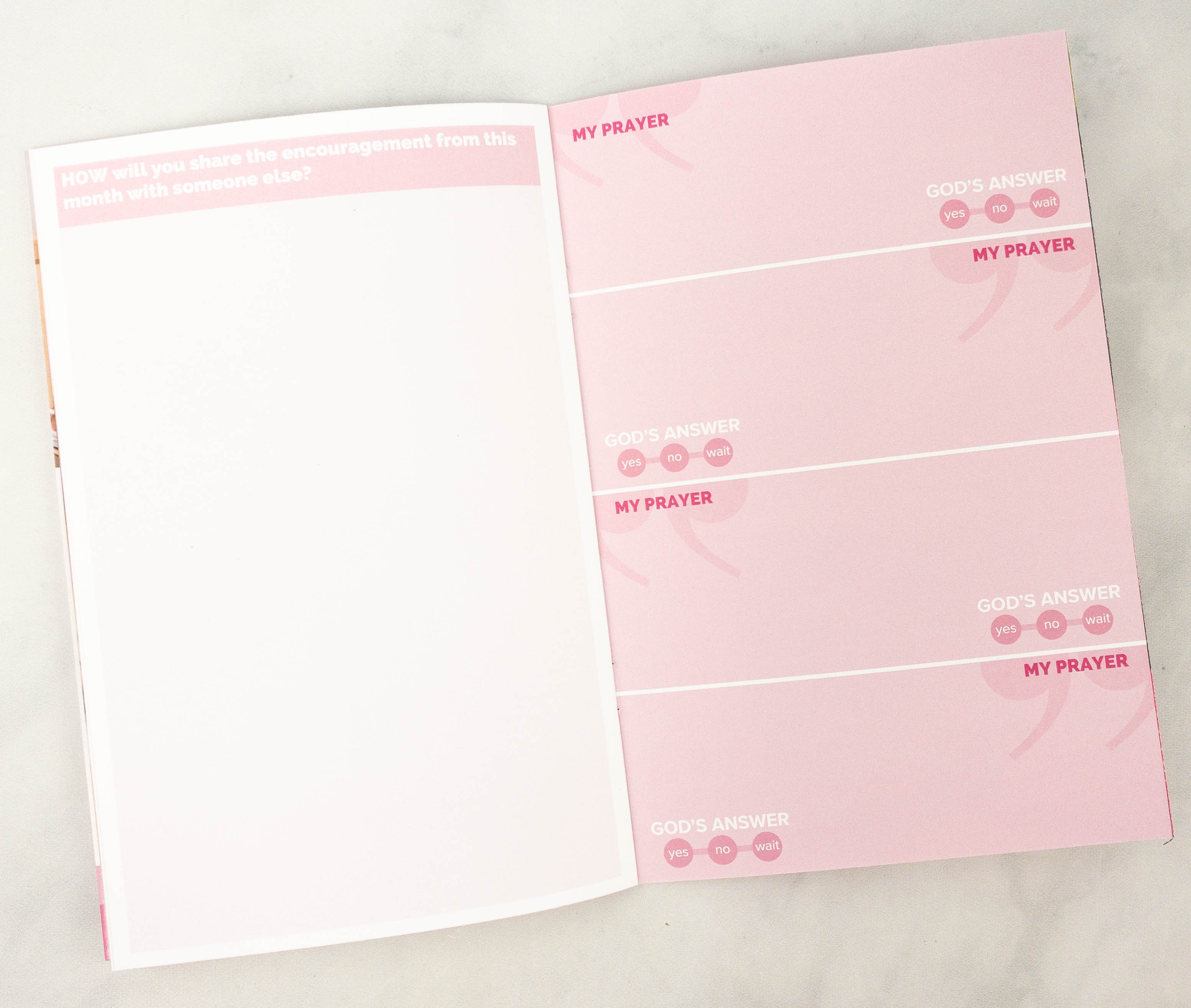 My favorite feature of this workbook is probably the space where I can write prayers!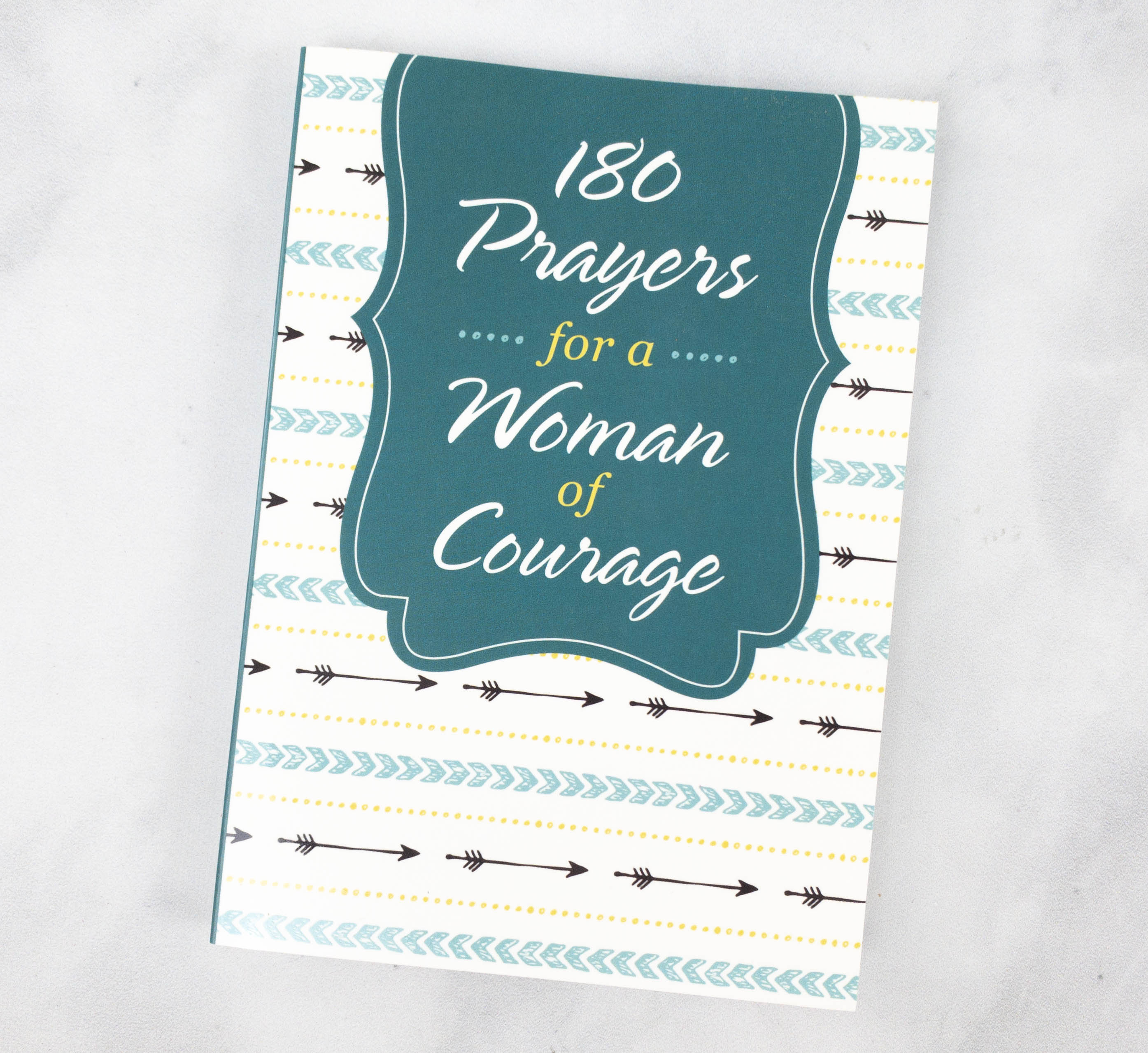 180 Prayers for a Woman of Courage by Shanna D. Gregor ($4.99)
180 Powerful Prayers for a Woman's Courageous Spirit

The almighty God we serve is interested in what we have to say! . . . This devotional prayer book is a powerful reminder to courageously bring any petition before your heavenly Father. Dozens of just-right-sized prayers touch on topics that resonate with your heart. Topics include:

Faith
Salvation
Praying for Others
Boldness
Trust
and more!

Each prayer is perfectly paired with a relevant scripture selection—a fabulous way for you to begin or end your day in quiet fellowship with the heavenly Father.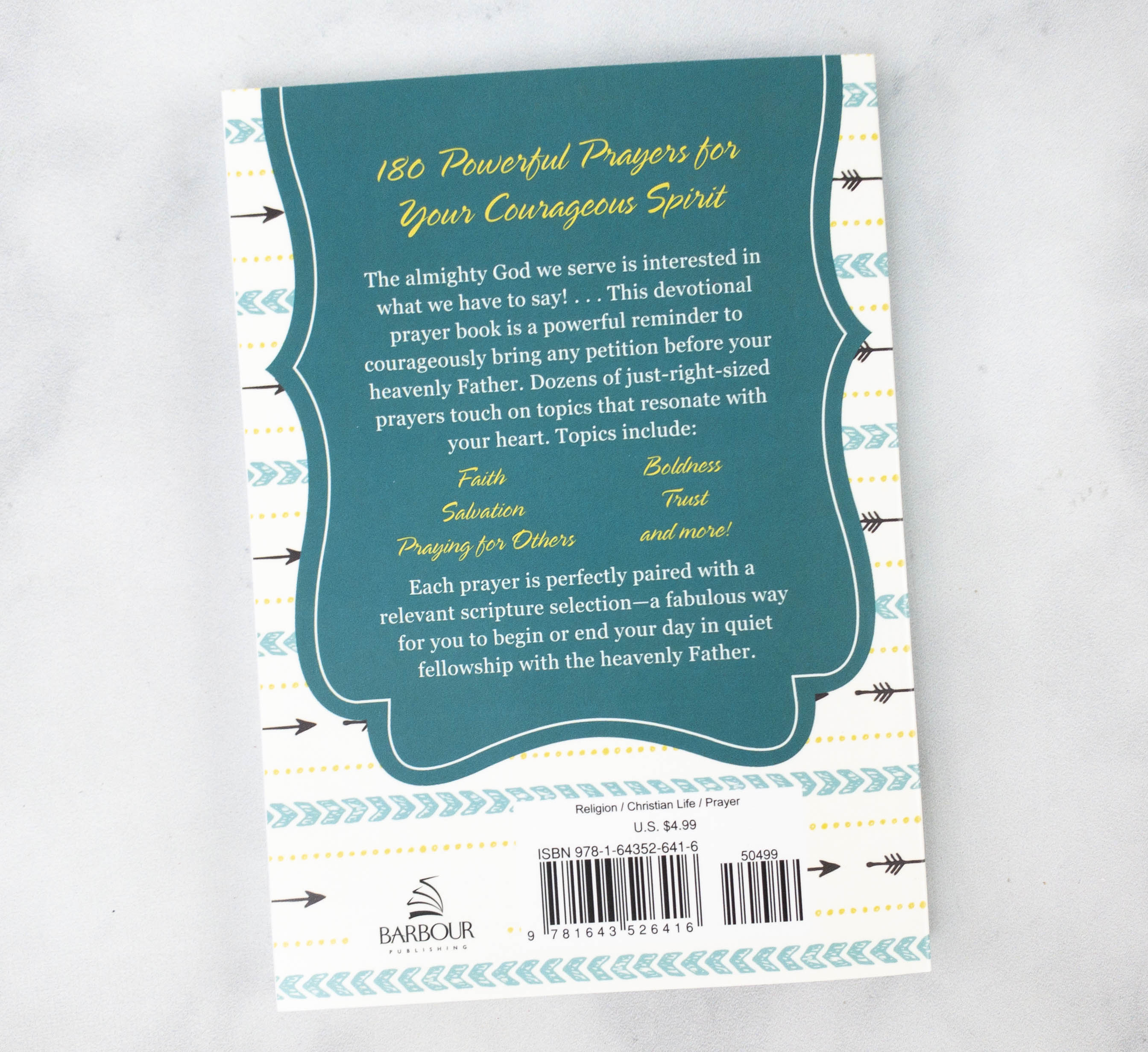 This prayer book contains over 180 prayers, spanning a wide range of topics. I love it because I can easily bring it everywhere!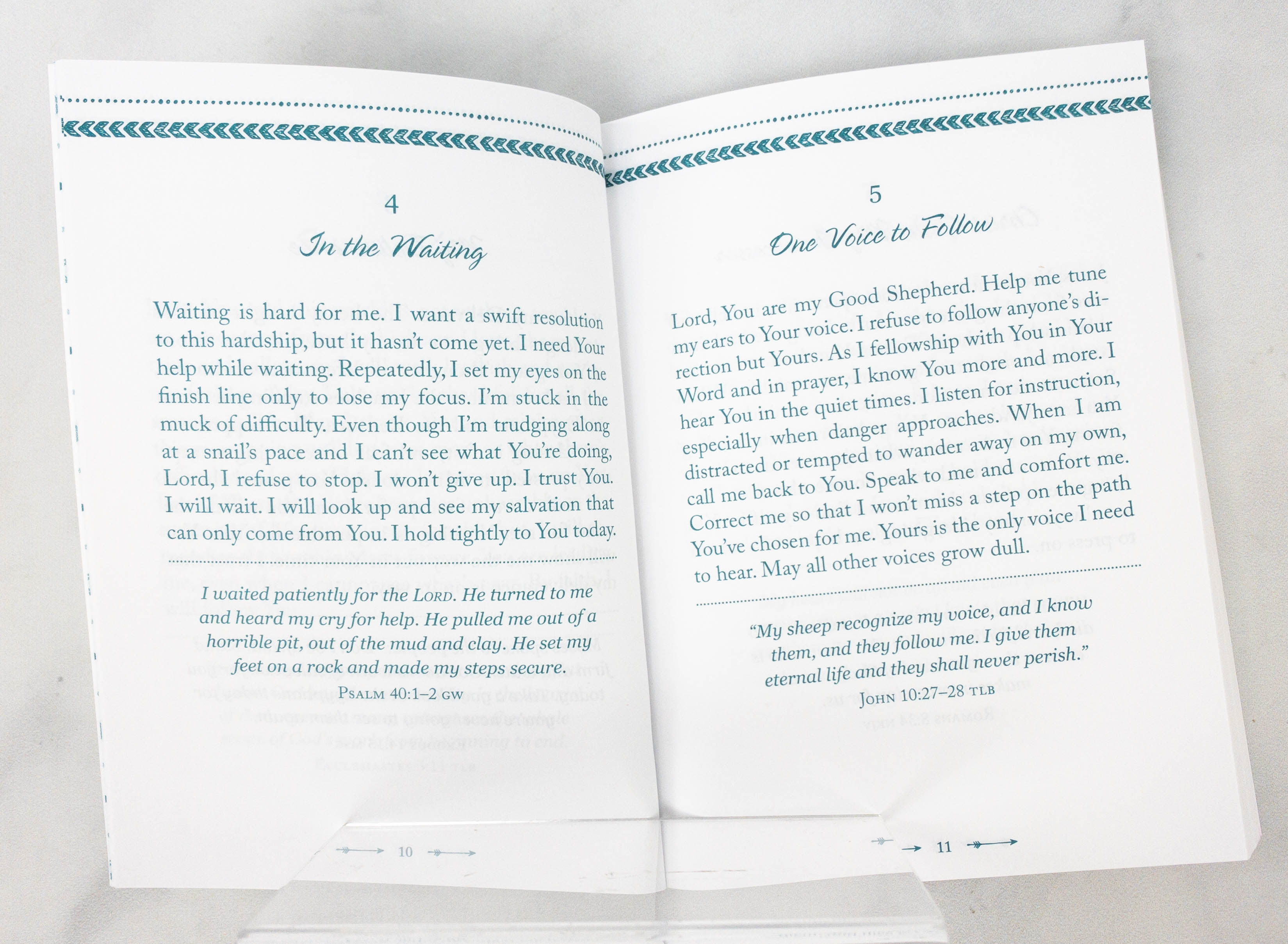 Below each prayer is a related scripture, for further reflection.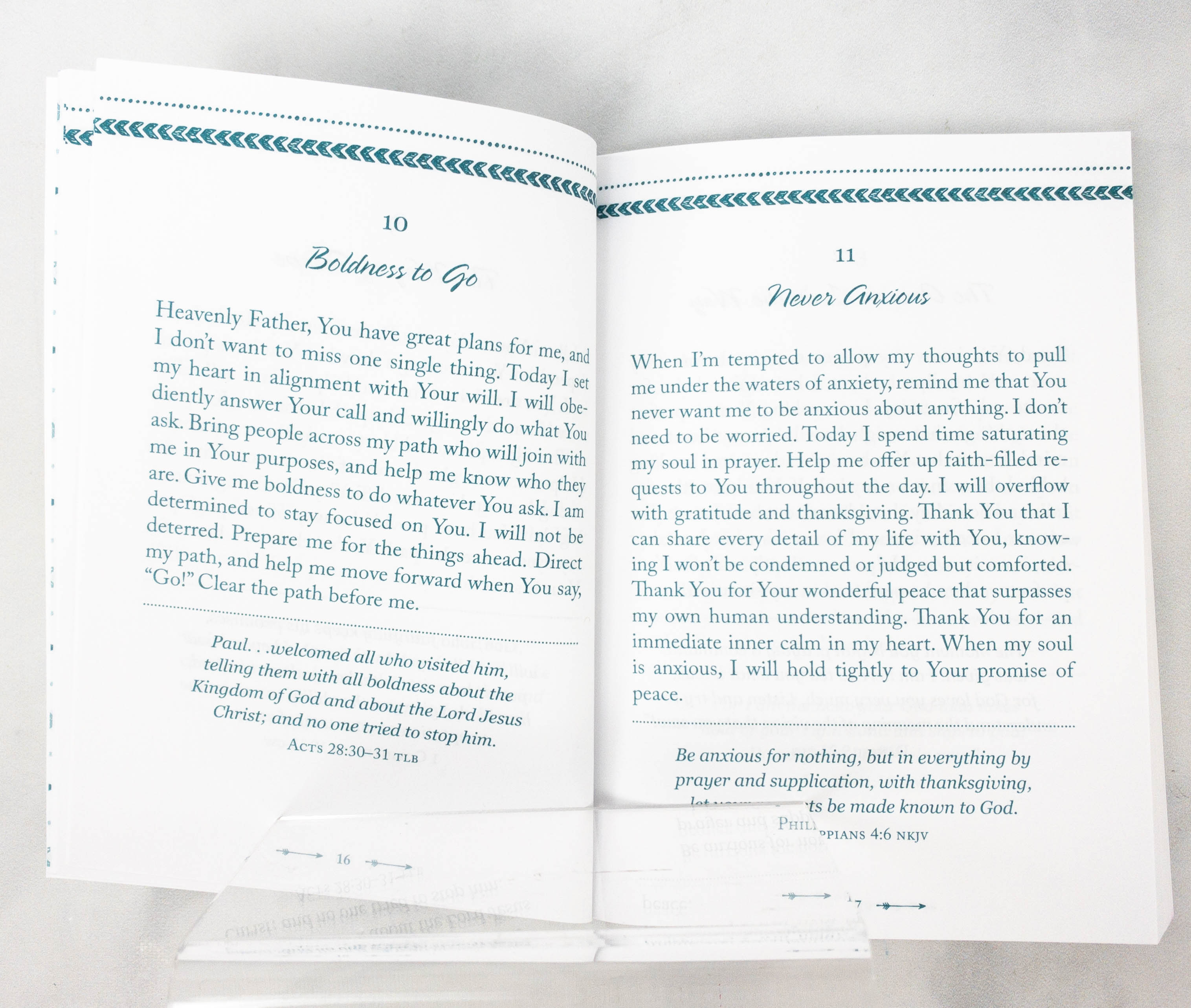 This is great to read in the morning, as it gives me the strength and courage to face the day, and at night before sleeping, to give myself time to reflect.
This month's Loved+Blessed box gave me a ton of encouragement! I love everything I received, but my favorite has got to be book. It has different short prayers for different situations in life and that I can get to use it as my daily devotional. I am also really happy with the bath bomb they included because the company making it donates to a charity that helps kids in need. This subscription is perfect if you want to take a minute each month to reflect on your faith! This will also be a nice gift to friends and family!
What did you think of Loved + Blessed this month?