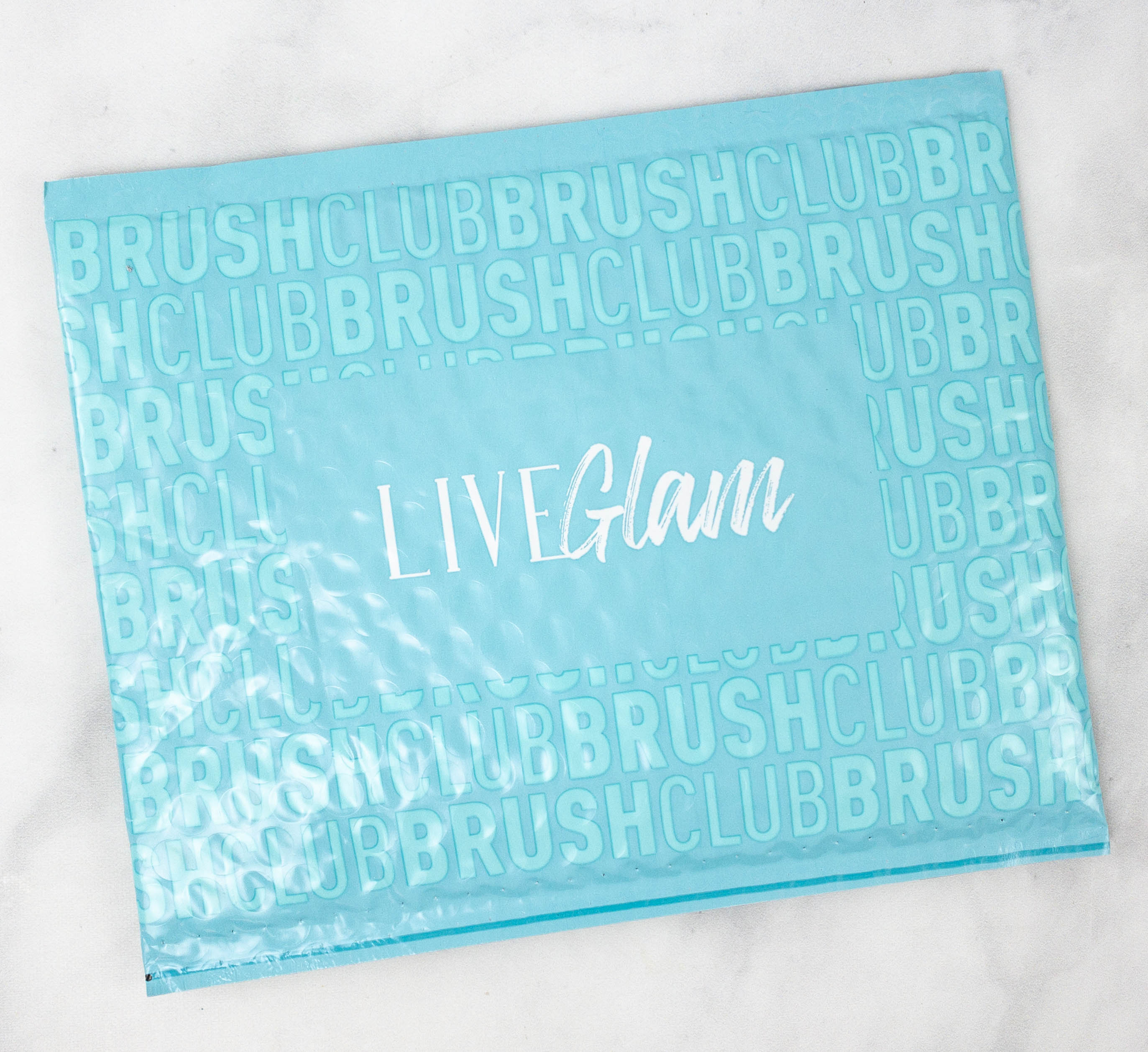 LiveGlam Brush Club (formerly MorpheMe) is a monthly makeup brush subscription that promises at least $30 worth of Morphe brushes each month for only $19.99. This is a great way to quickly build up your brush collection! You can sign up for a 1, 6, or 12-month subscription and all subscriptions automatically renew until you cancel.
DEAL: Get a free brush with any Brush Club subscription plan! Use this link to sign up and activate the deal – no coupon code required! You'll also save $10 on a 6-month plan or get a FREE month ($20 value) with an annual subscription!
Brush Club sends 3-7 brushes per month and they state that the total value will be at least $30. LiveGlam's makeup brush subscription made the list in our 2021 readers' choice picks of best subscription boxes under $25!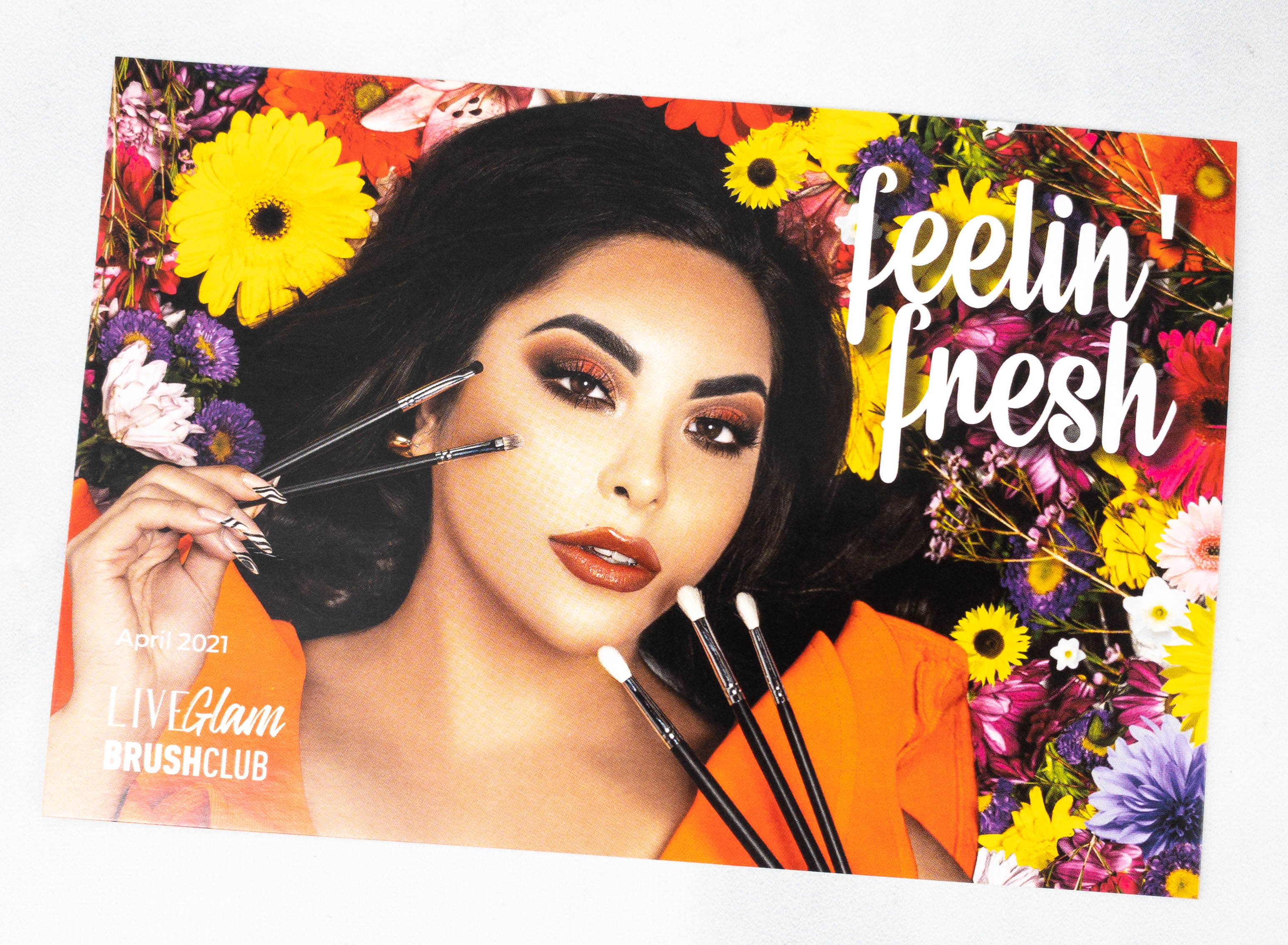 The package also comes with an information card. This month's theme is FEELIN' FRESH.
At the back, you will find a message from the LiveGlam team as well as the brushes included in this box and a short description for each.
Everything in my box!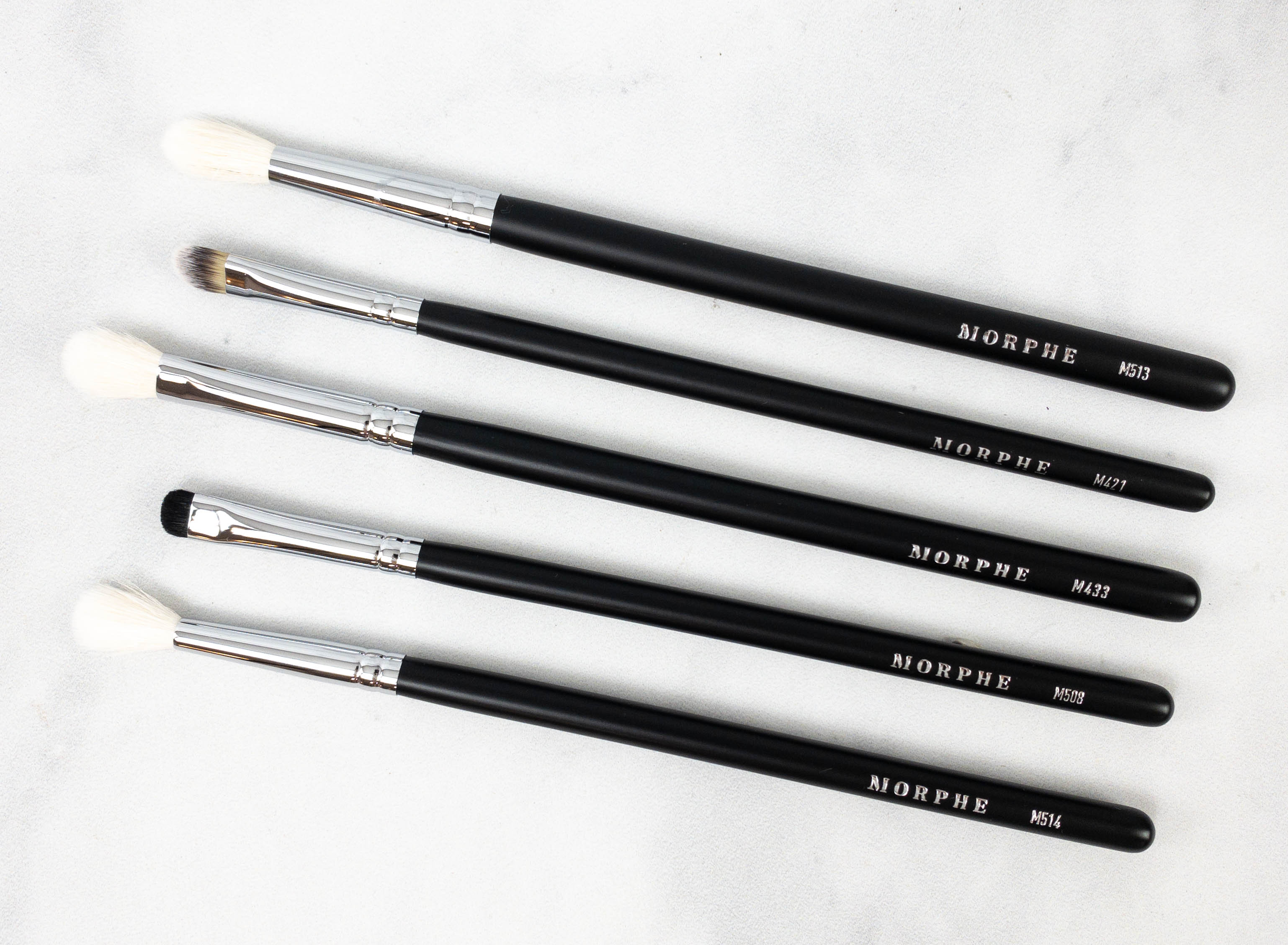 They all look so pretty and I'm excited to try them out!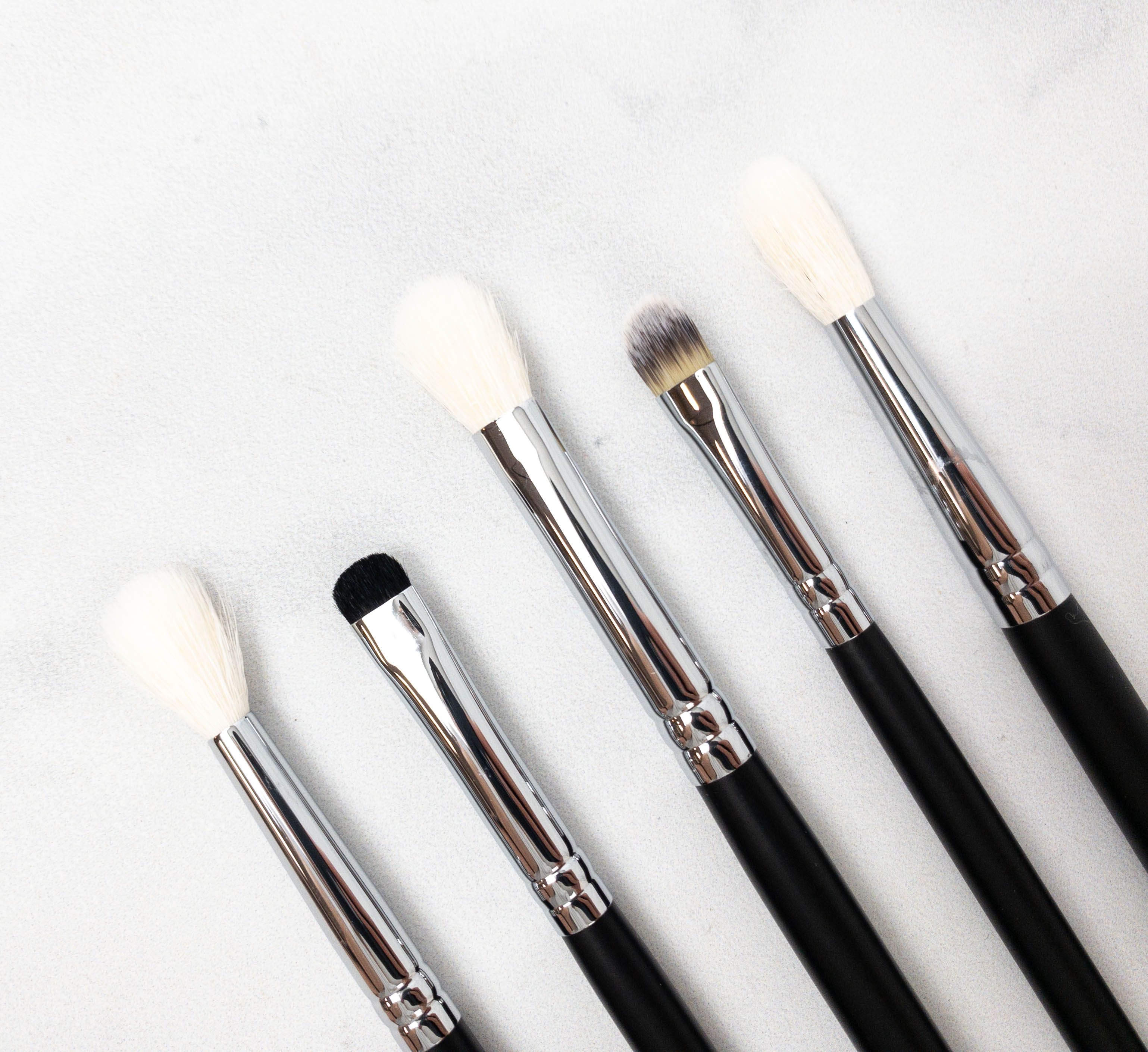 This month's brushes come in classic silver and black handles.
Morphe M513 Round Blender. This blending brush works flawlessly for a seamless color transition.
It's super soft and fluffy so you won't have a hard time blending everything out as the brush also helps diffuse the pigment evenly on the lids. The round tip will even help you get a precise and controlled application!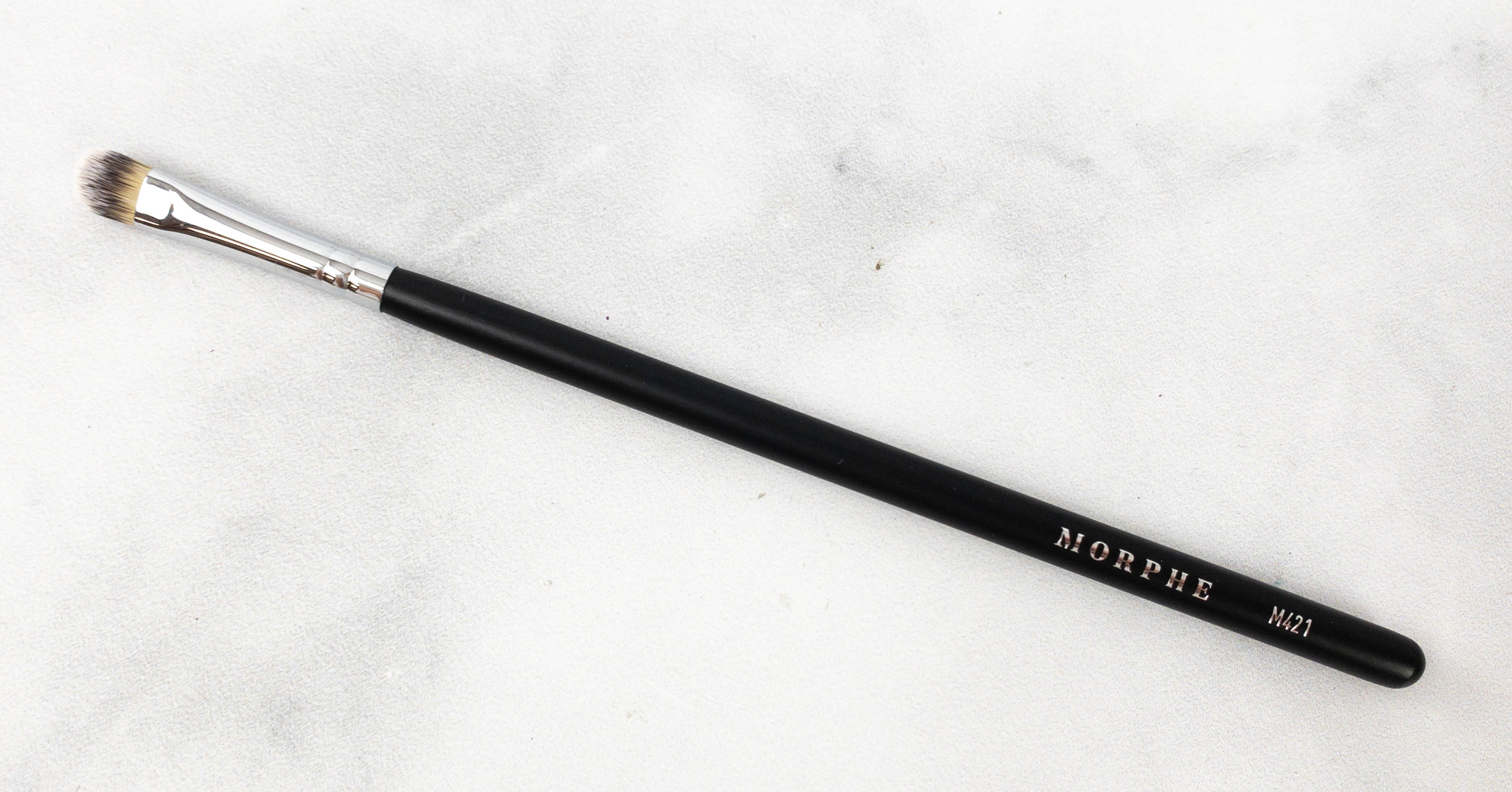 Morphe M421 Mini Concealer. This may be a small brush but it works like a charm!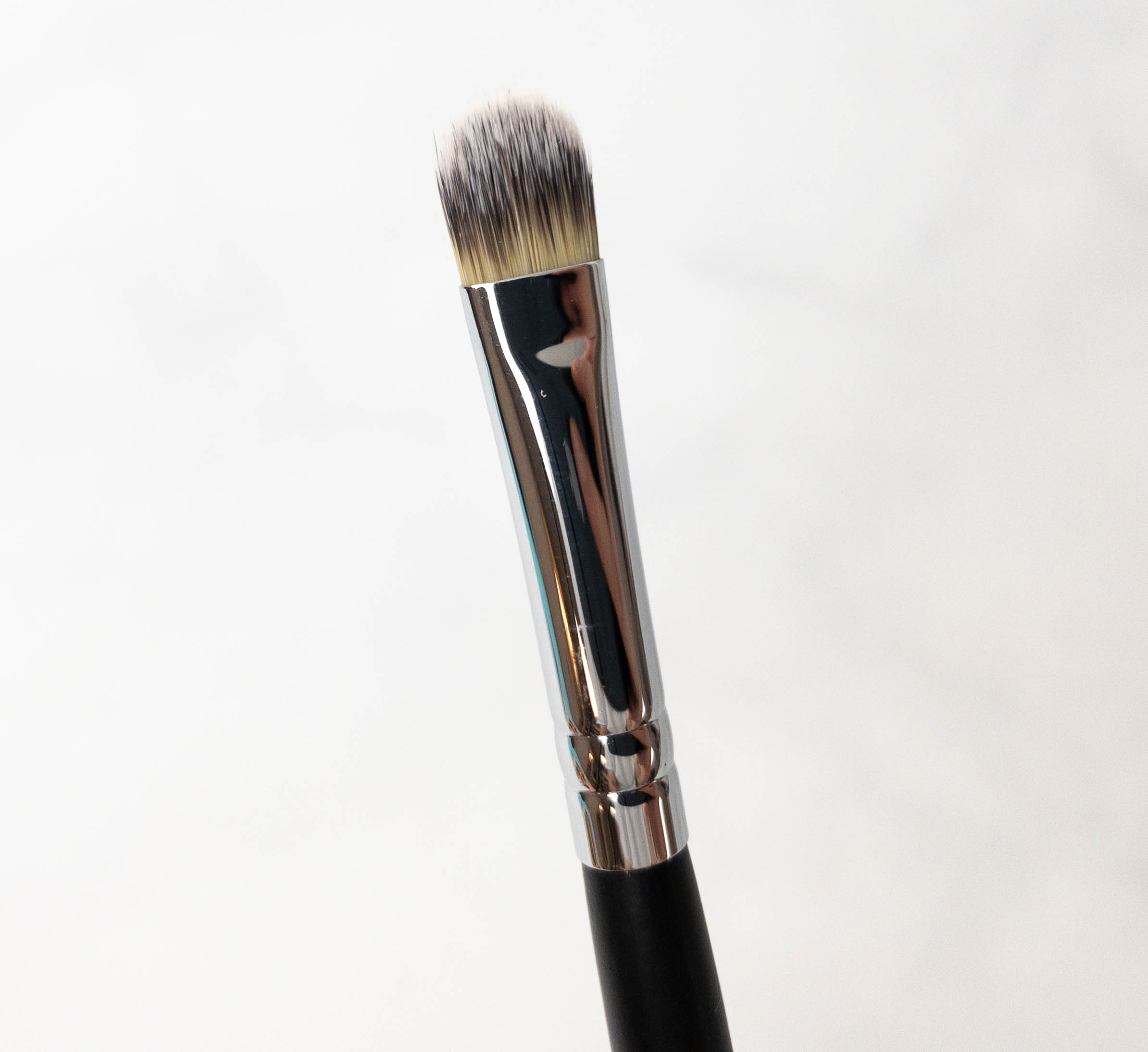 Ideal for covering out those blemishes and concealing dark circles, this brush has a flat surface with a rounded tip so you're sure that it will get into every nook and cranny where you need some correction. It holds product well and it applies evenly on the skin too!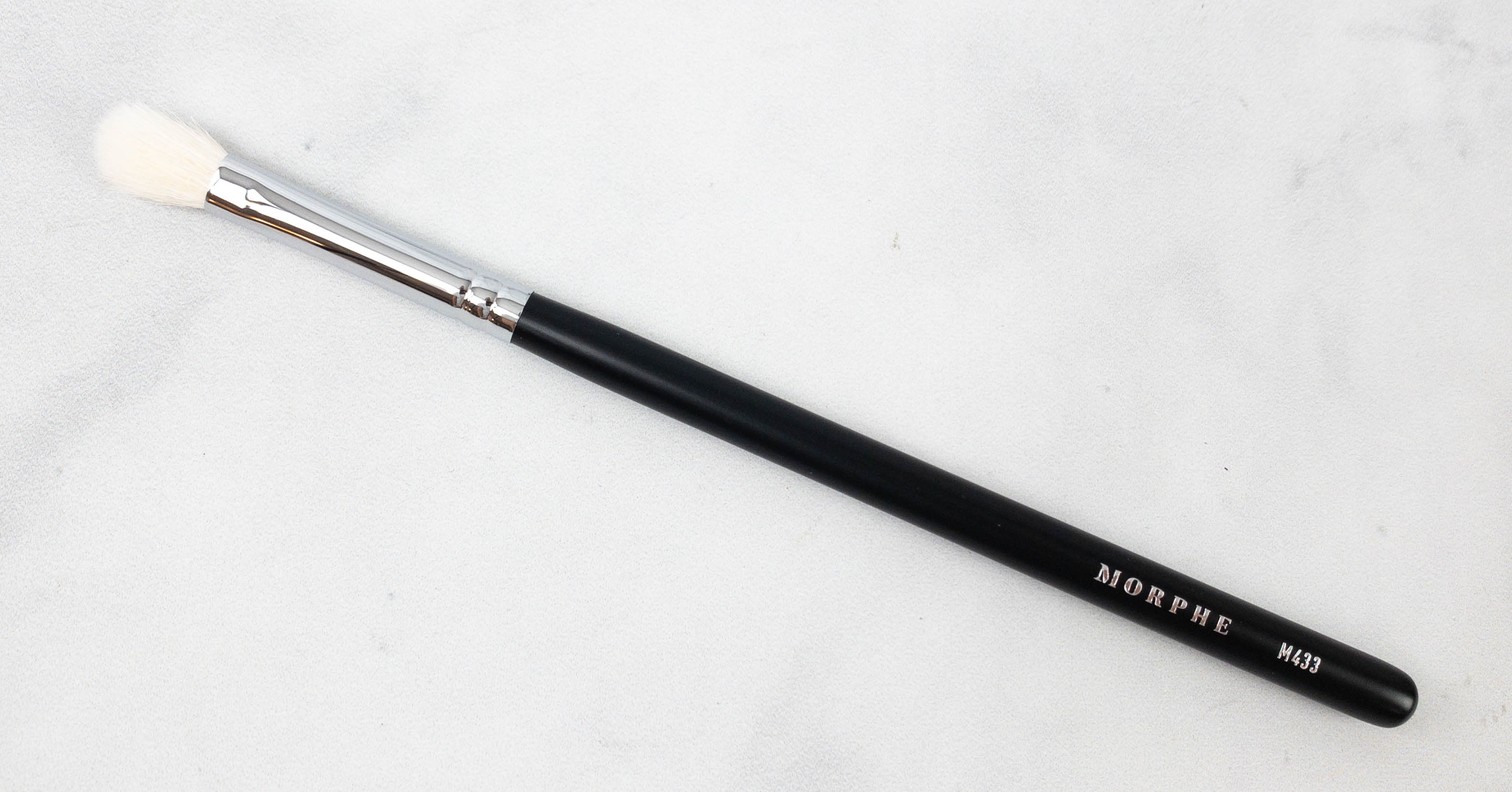 Morphe M433 Pro Firm Blending Fluff. Whether you're shading or blending, this is the perfect brush to use.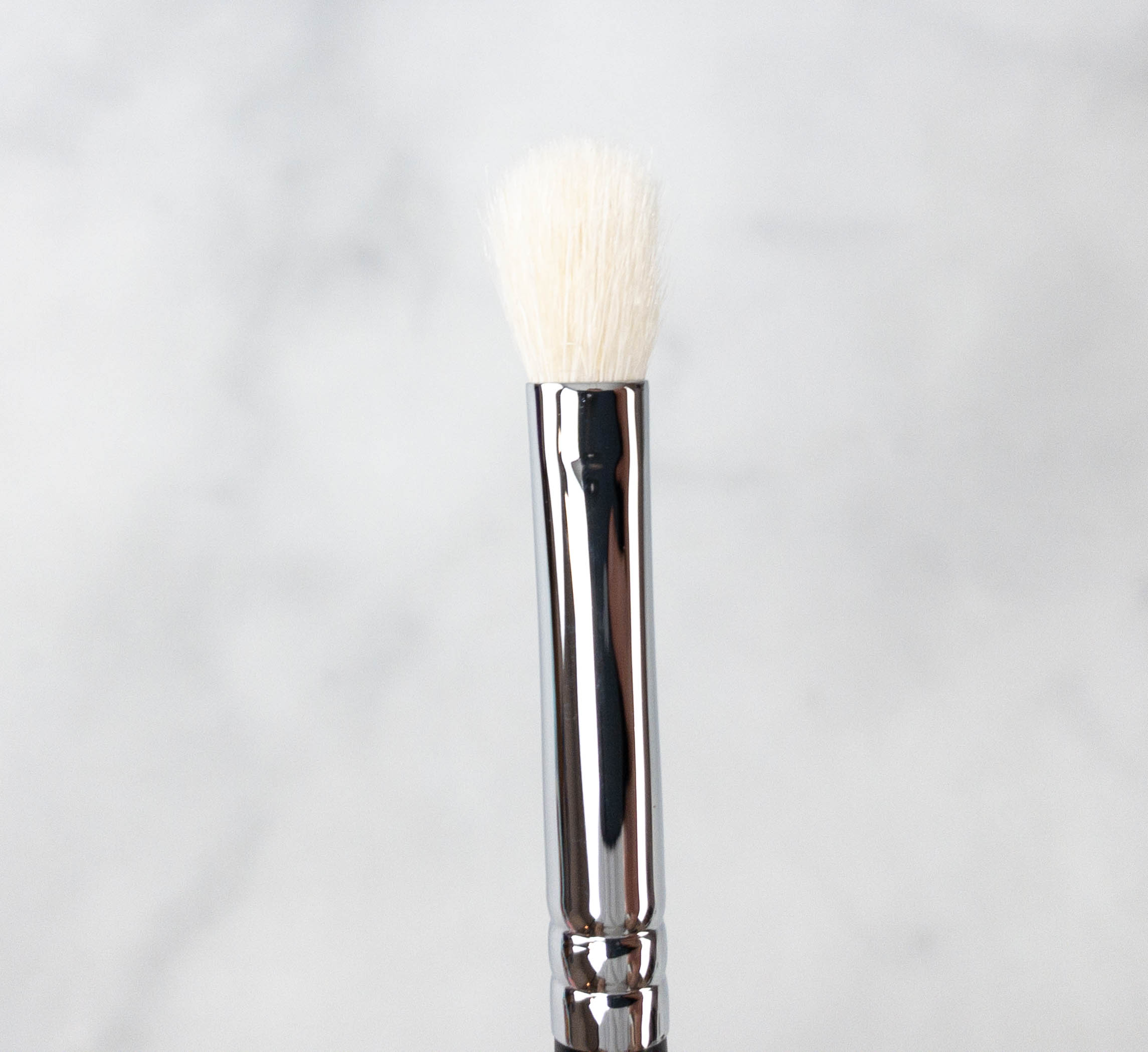 It's a versatile brush that can help improve eye makeup application. The tip is great for blending and the flat side can help with shading for a lovely gradient look! You can also use the tip to apply a more concentrated color right where you need it and have it blended to perfection in the process.
Morphe M508 Smudger. This brush may be short and small but it packs a punch!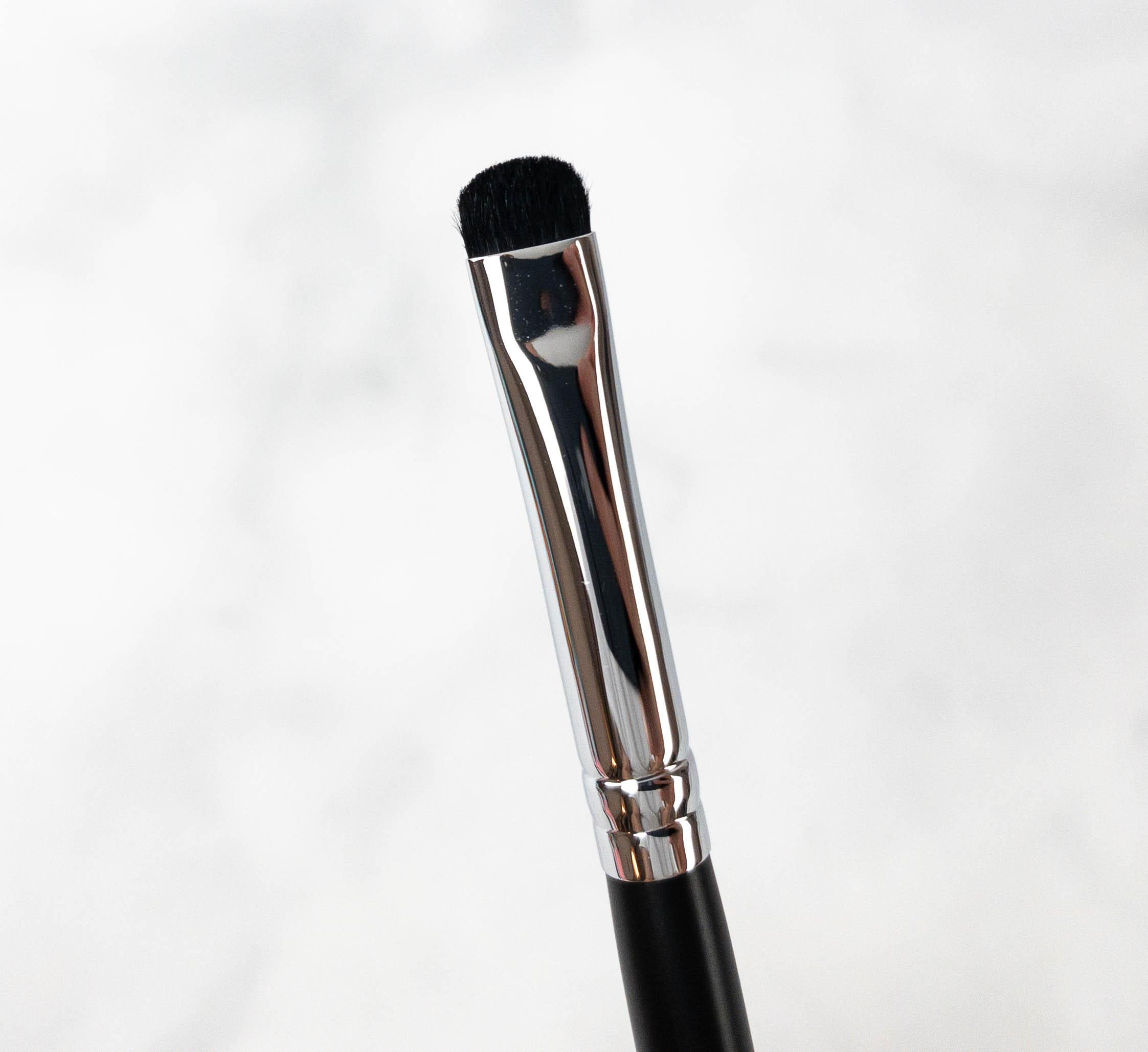 This flat brush has a round tip for an effortless smudging and buffing. It works well when used on the lower lash line but you can also use it for smudging out dark pigments for your smokey eye looks! If you're a pro, you can also use this to level up your eyeliner game by creating a shadow with the smudge and buff technique.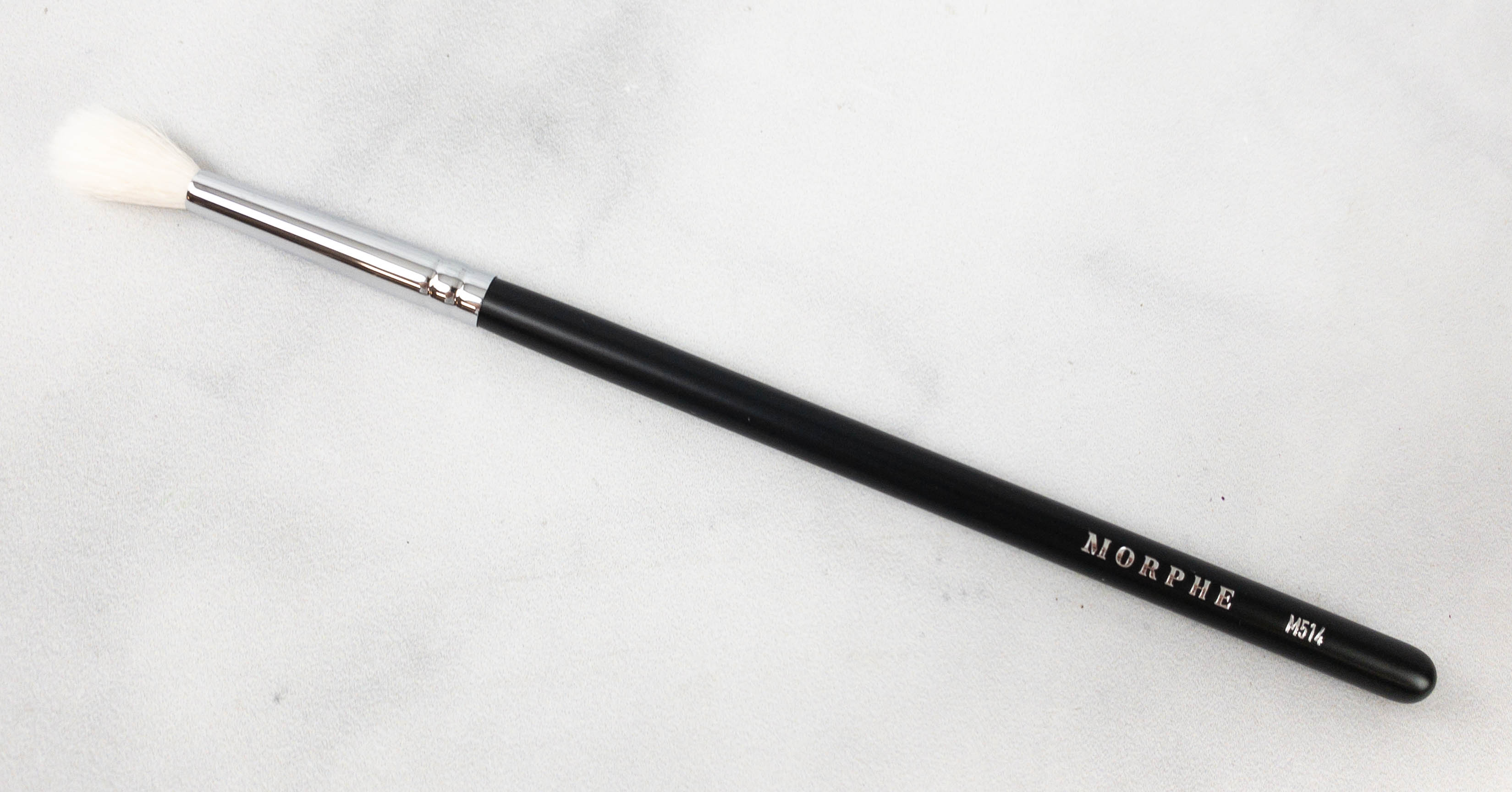 Morphe M514 Detail Round Blender. Lastly, here's one of my go-to eye brushes! Don't let its slender form fool you because this brush works like magic.
The domed tip helps you gain control of the color placement while letting you blend everything out for a more softer and diffused look. It's a versatile brush as it can also be used for highlighting! Define and highlight the face by using it to apply product on the top of your cheekbones, brow bone, bridge and tip of the nose, and even on your forehead and chin!
I love the whole eye make-up brush set that I received in this month's LiveGlam Brush Club! If I have to pick favorites, it would be the M514 Detail Round Blender because of its versatility and the M513 Round Blender because I can use it for seamless color transition. The rest of the brushes are also high-quality and easy to use! Whether you're a pro or just starting out with makeup, this subscription is a great way to get new brushes delivered to your door monthly. It saves you some bucks compared to buying brushes in retail, making it easier to build your dream makeup brush collection!
What do you think of this month's Brush Club?