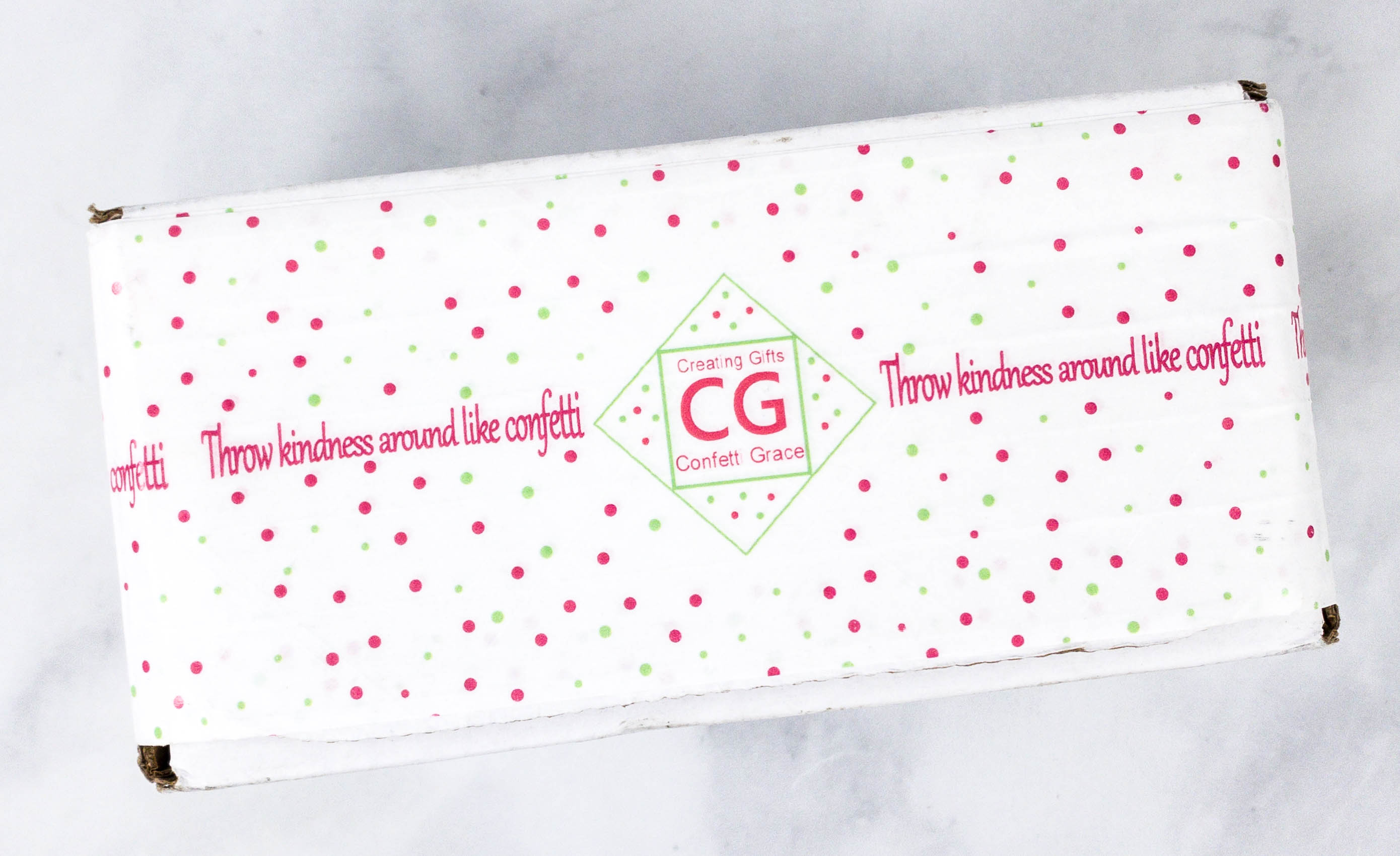 Confetti Grace is a craft subscription, and they now offer two kinds of boxes: the Original Confetti Grace Bi-Monthly Subscription ($28.95) and the Lil' Grace Monthly Box ($14.95). The bi-monthly box will still include 2 DIY projects, while the monthly boxes contain DIY projects in smaller sizes but in the same quality. The idea behind here is to get to give one and keep one so you will be able to spread some happiness around you.
This is the review of the Lil' Grace Monthly Box!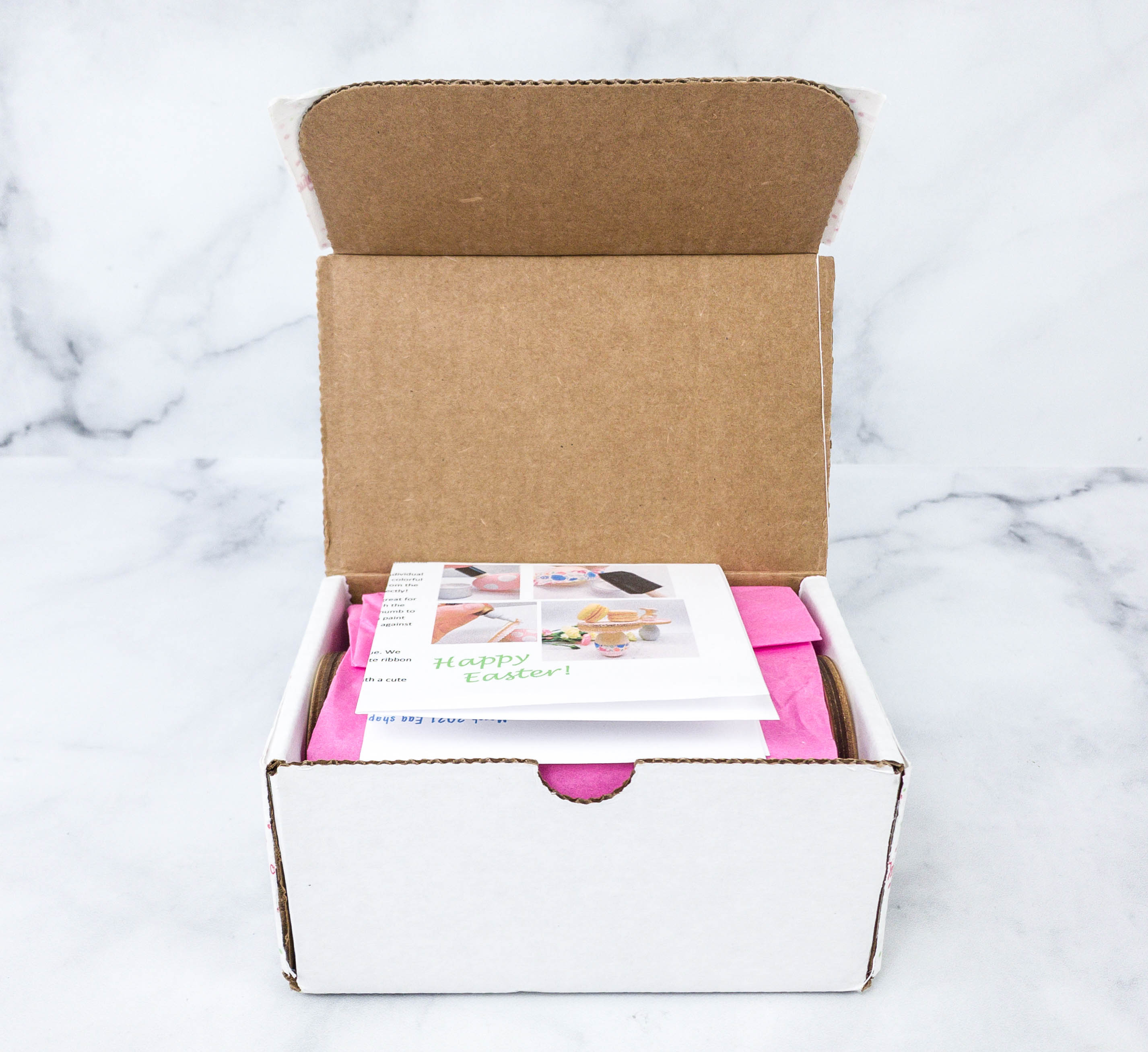 Everything was well-packed in a small white box.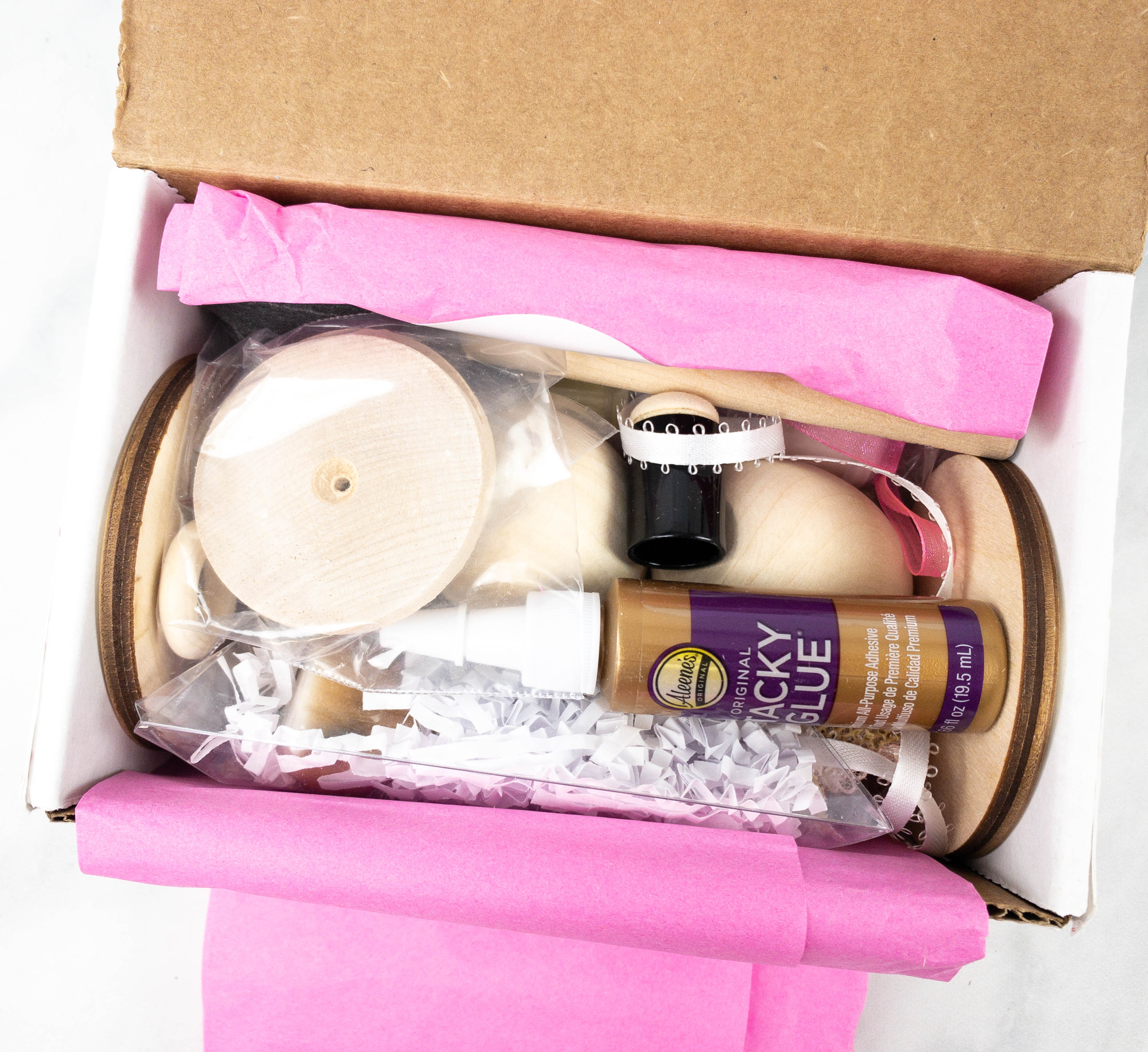 Tthe materials were cushioned with white squiggles! Some came in plastic packaging.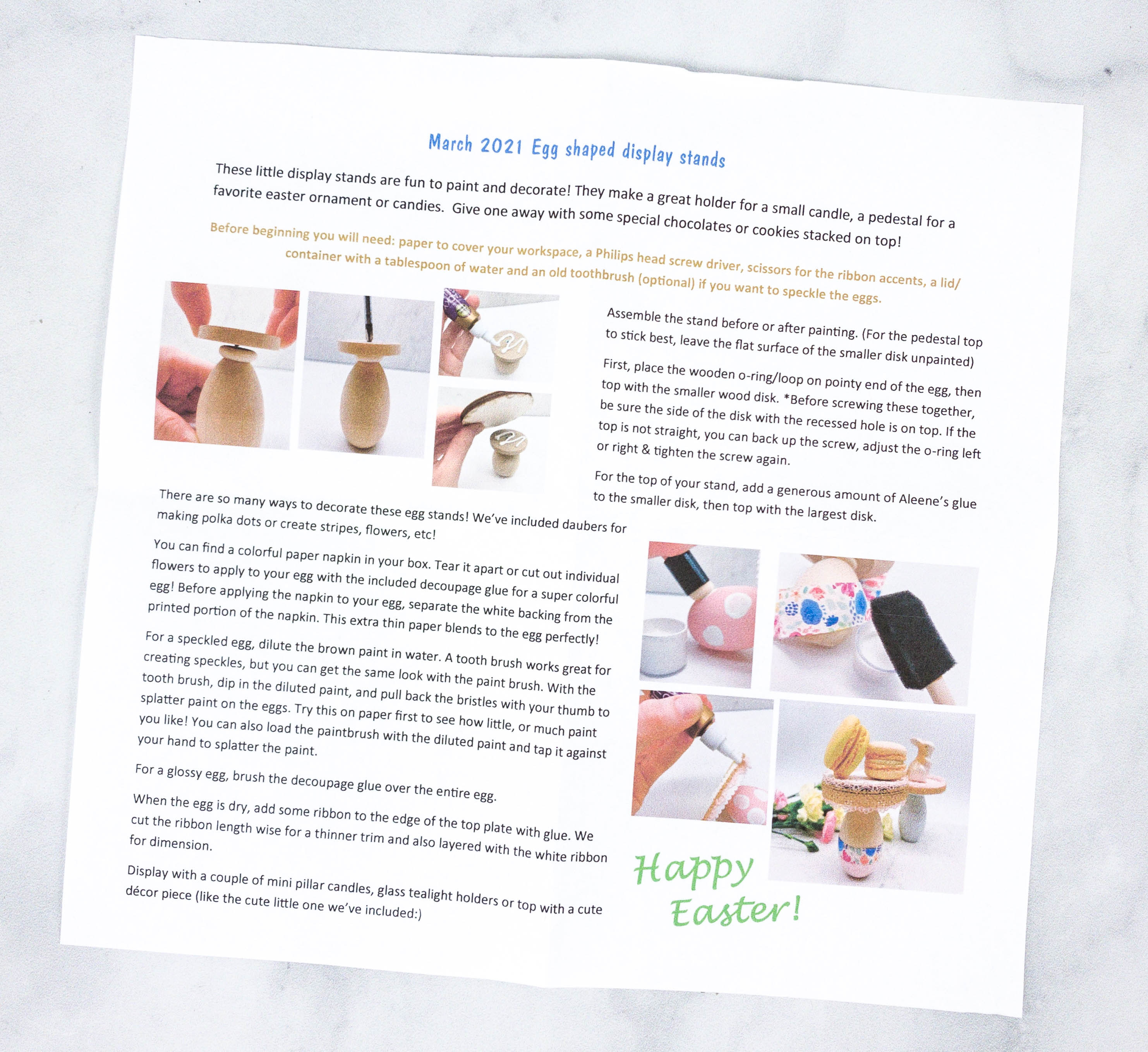 Here's the project sheet with complete instructions. It comes with photographs so you can hardly go wrong!
Everything in my box!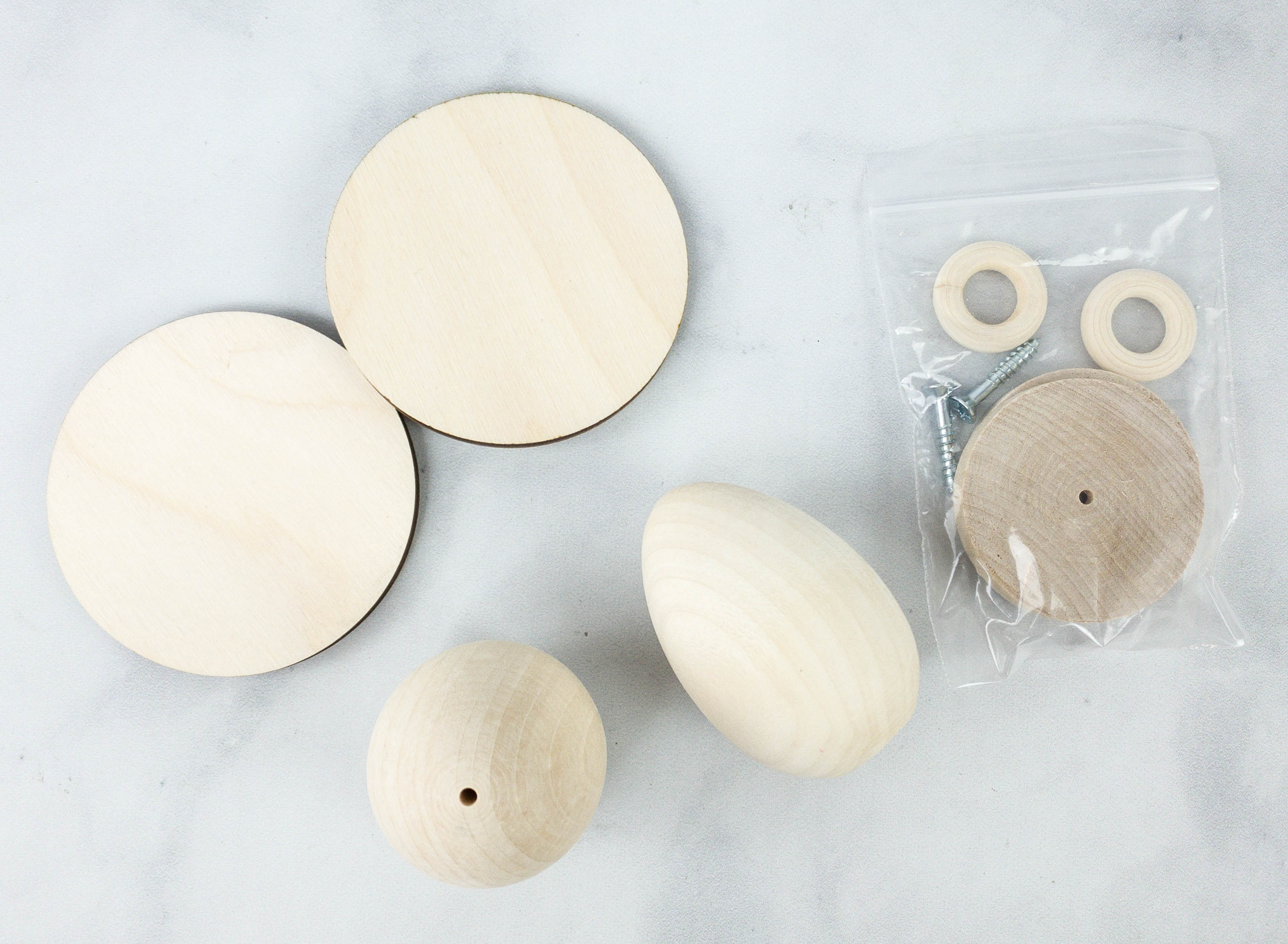 Here are the wooden pieces that the box provided for the project.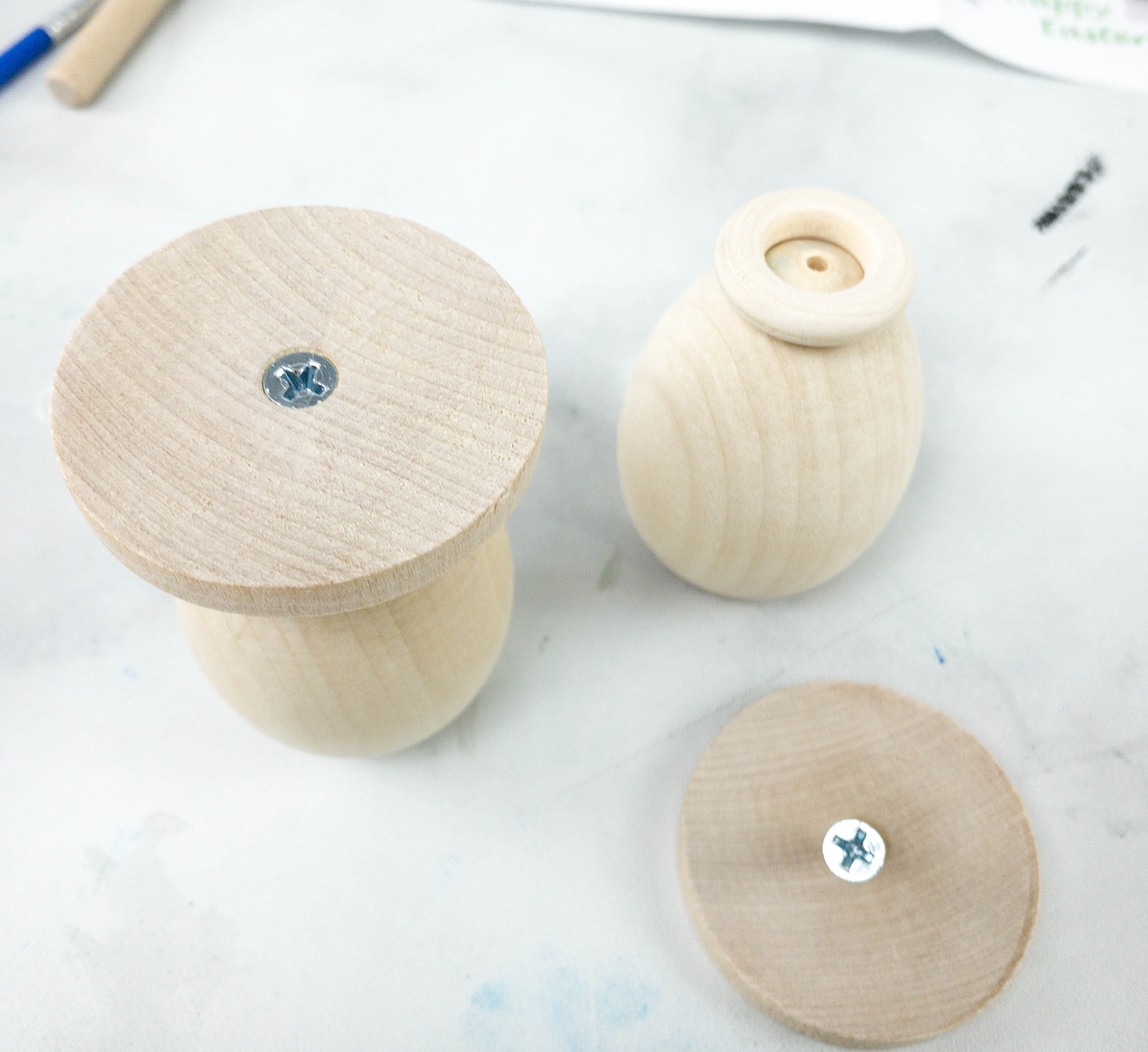 I started the project by assembling the stand. For this, I placed the wooden o-ring on the pointy end of the egg and topped it with the smaller wood disk. I also made sure that the side of the disk with the recessed hole is on top before screwing them together. If you feel like they're not straight enough, you can also adjust and straighten them by loosening and tightening the screw.
The next step is to apply a generous amount of the glue to the smaller disk before topping it off with the largest disk for the top of the stand.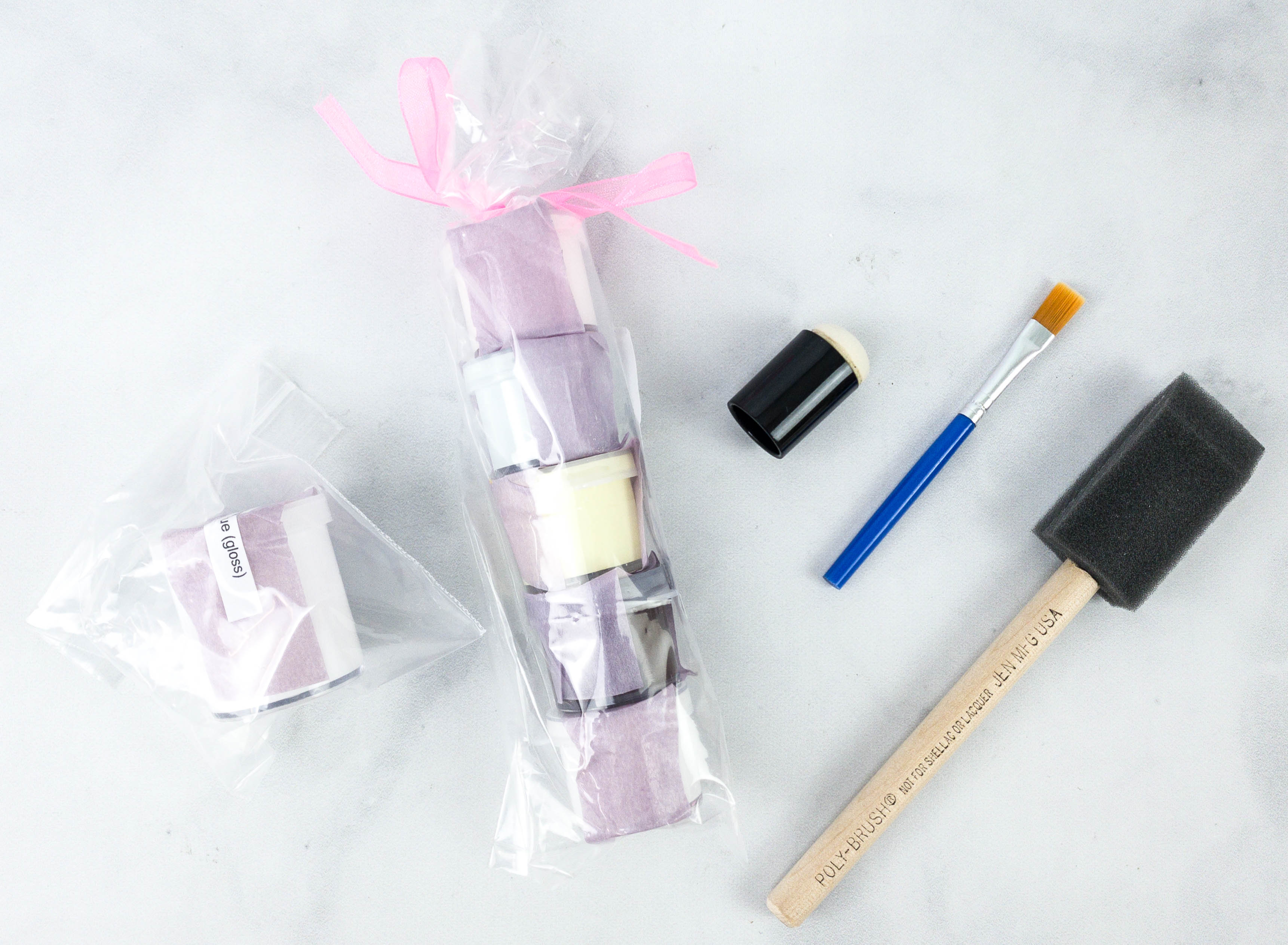 Now it's time to decorate!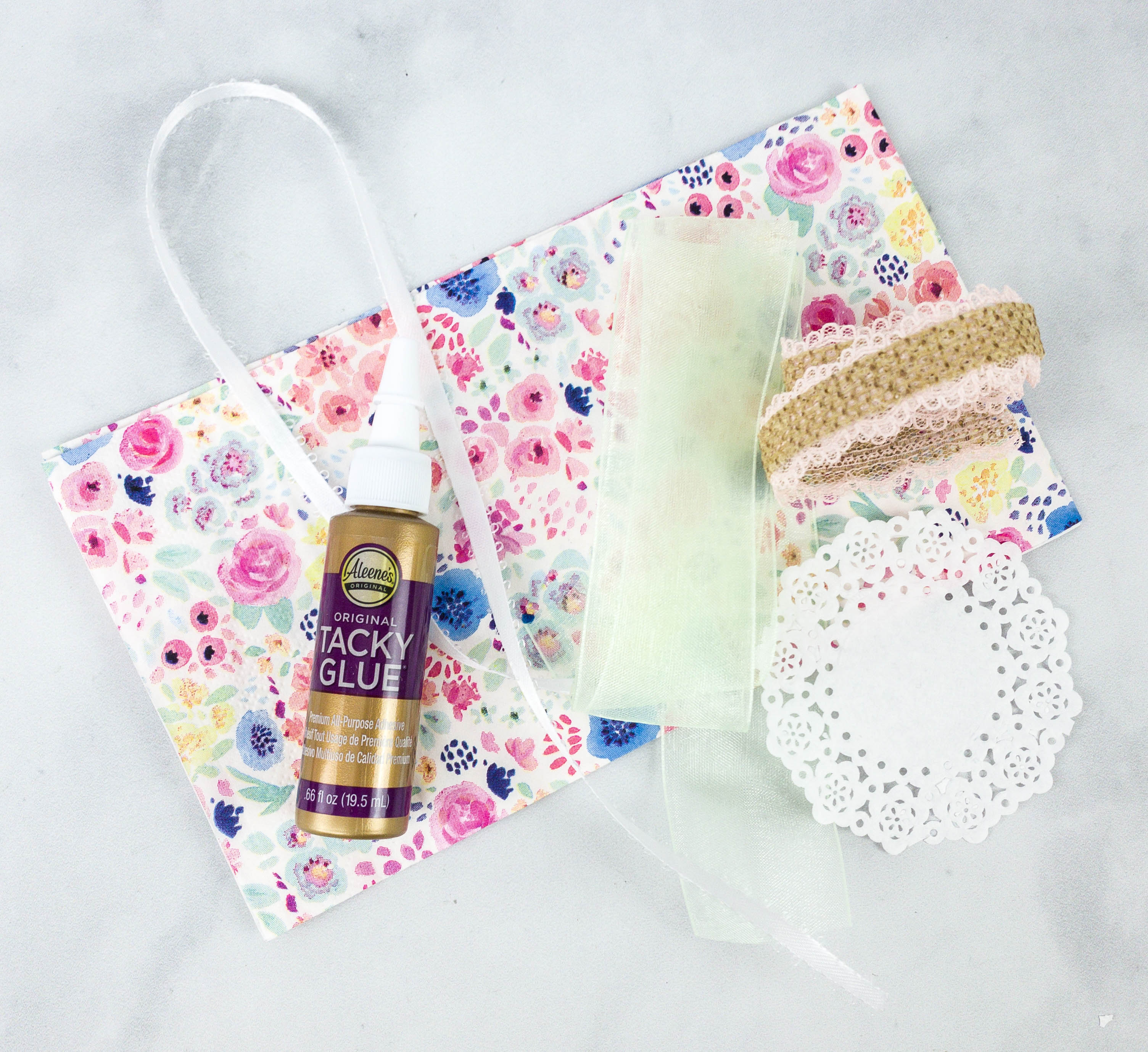 For this part, they included paper napkin, glue, ribbons, and doily paper.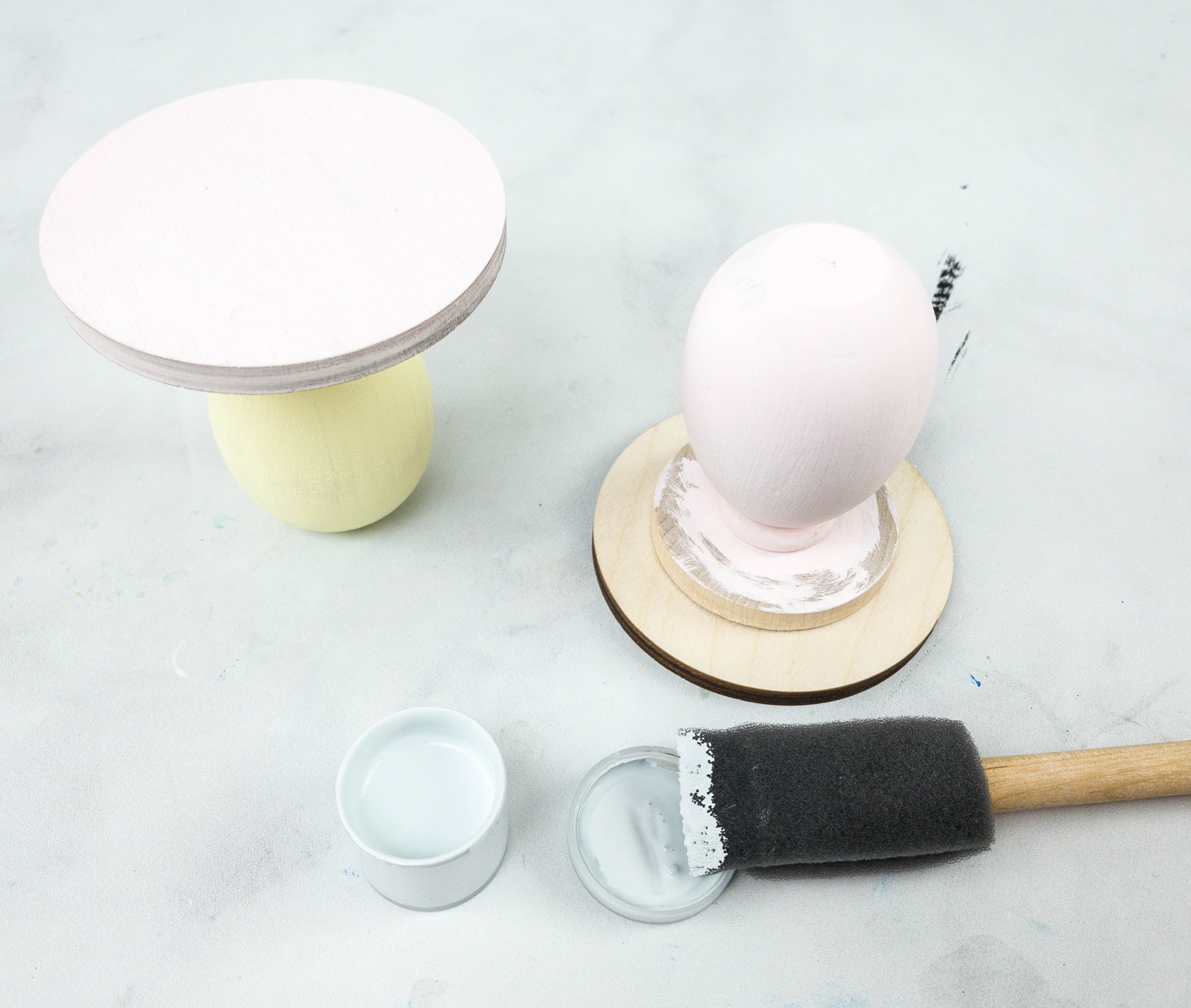 There are a ton of ways to decorate the stand, and the only limit is your imagination! I started by painting a base color so the design will have a nice foundation.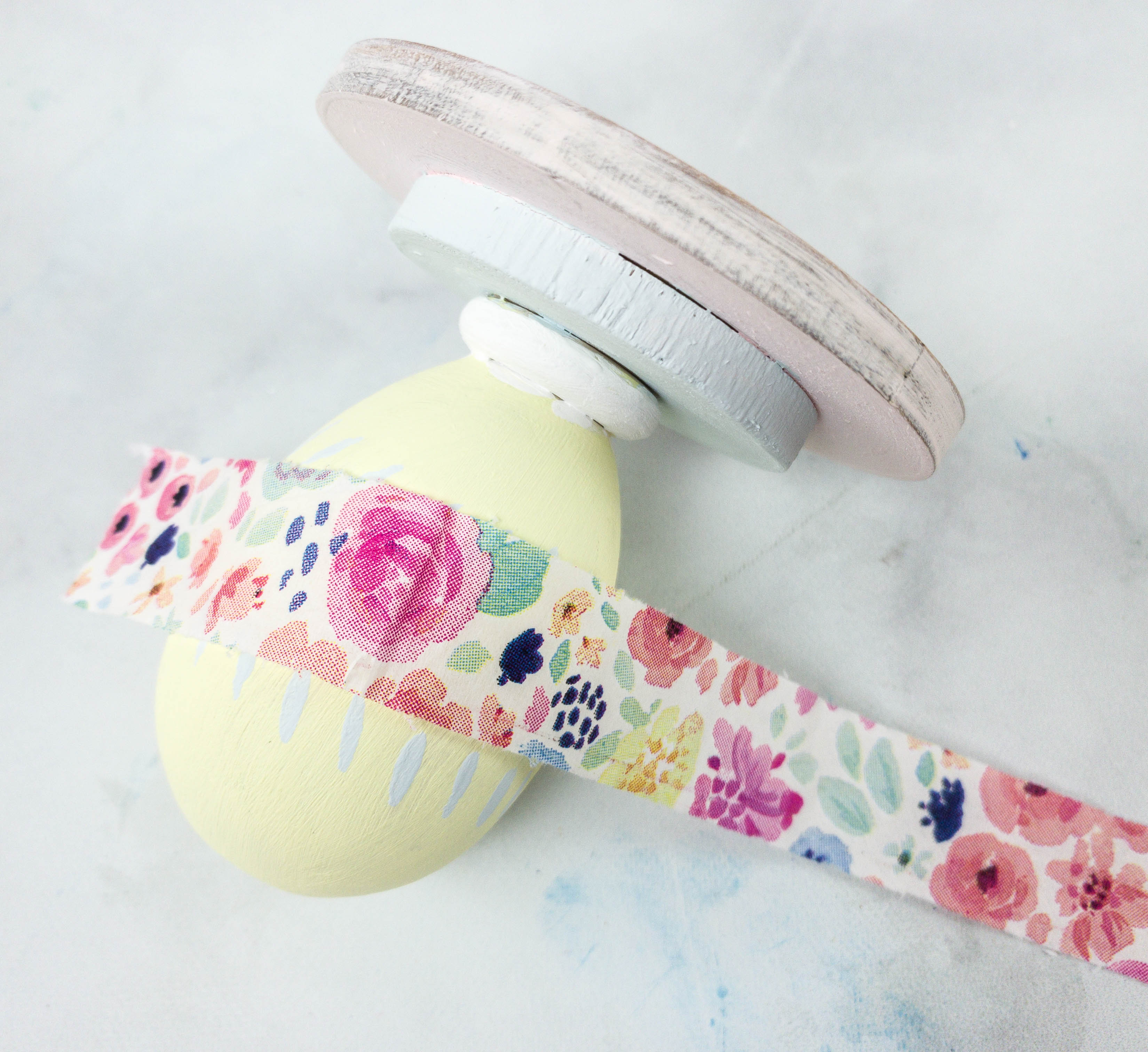 I decorated one with a colorful floral napkin and it looked amazing!
I simply cut a thin piece of the floral napkin and applied it around the egg ,then I painted some slant lines to make it more visually appealing! After that, I added some ribbon on the edges of the top plate using the glue.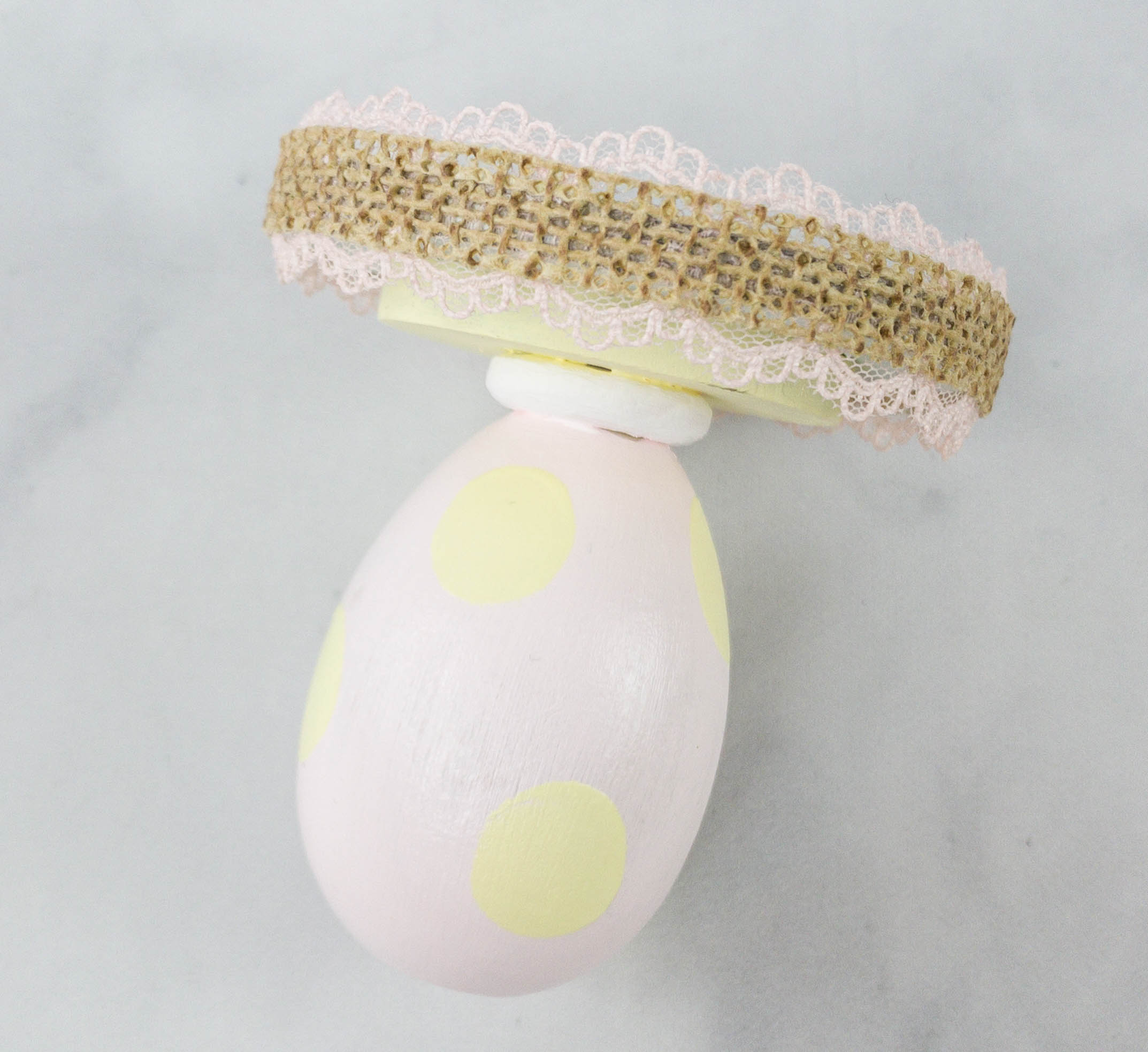 For the other stand, I used a paint brush to make polka dots and it actually turned out great! I also added a ribbon on the side of the top plate to make it look more appealing.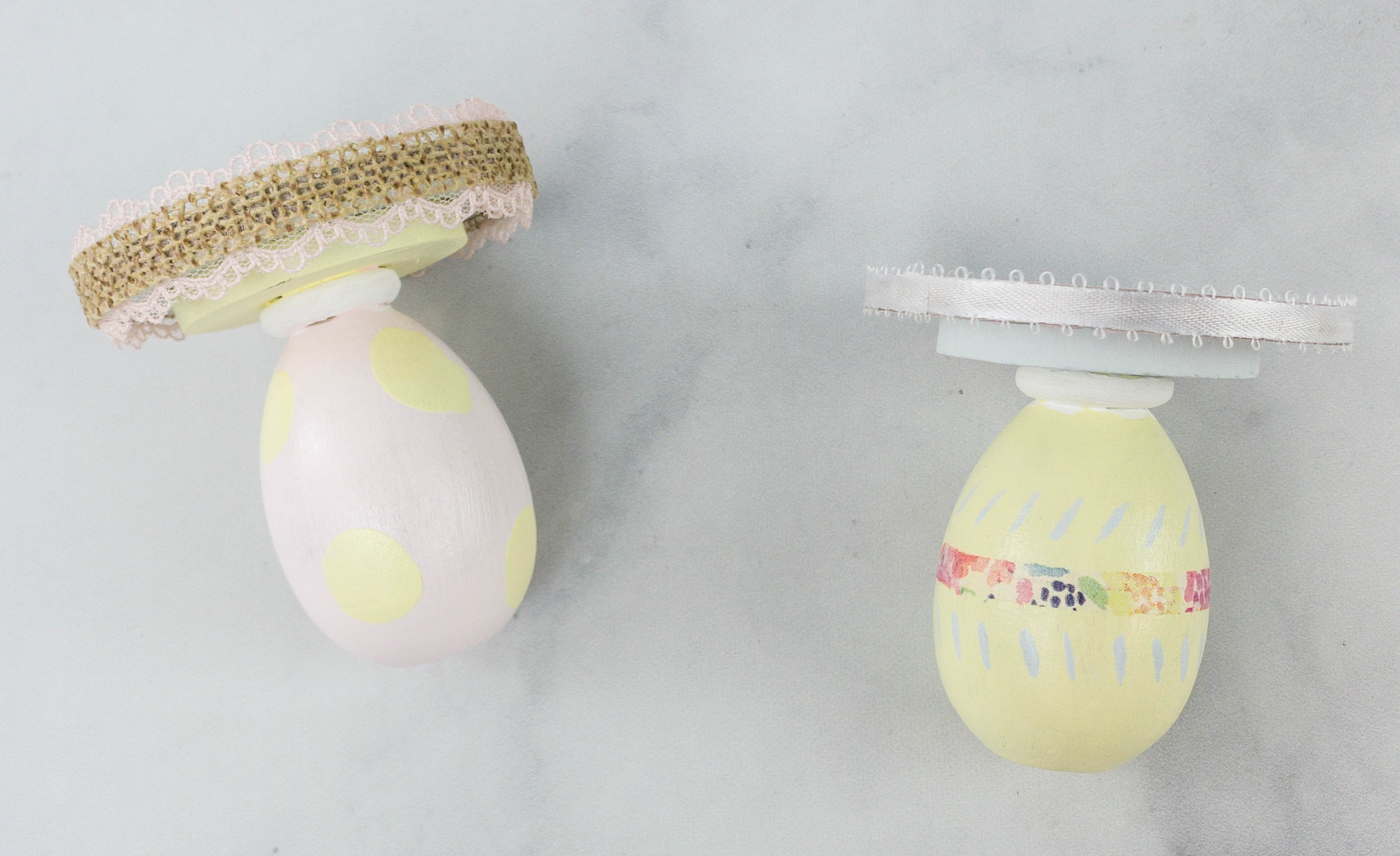 Here are the finished products! Just leave them out to dry and they will be ready for display and decor soon.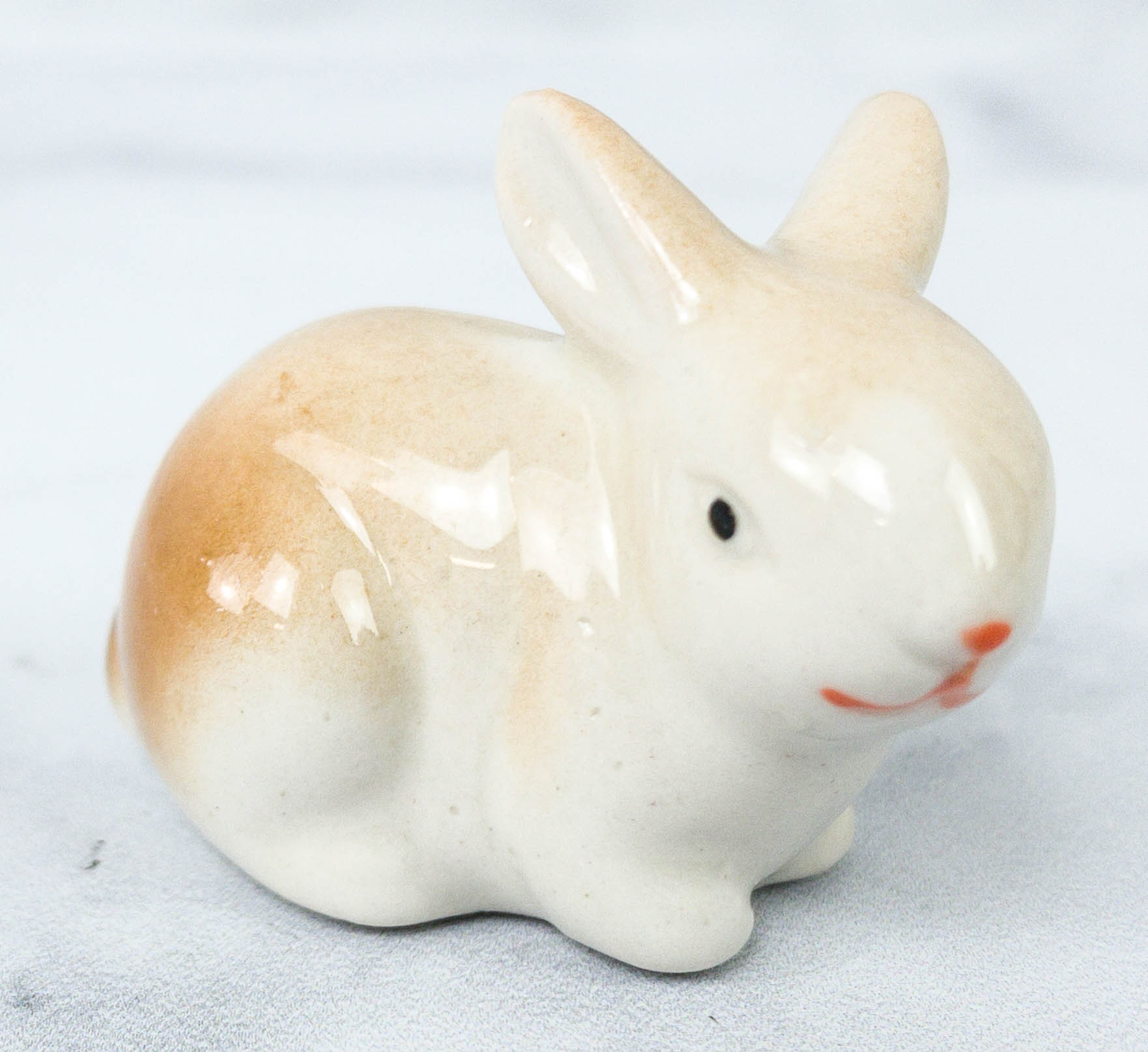 They also included this cute bunny figurine, for an additional Easter-themed decor!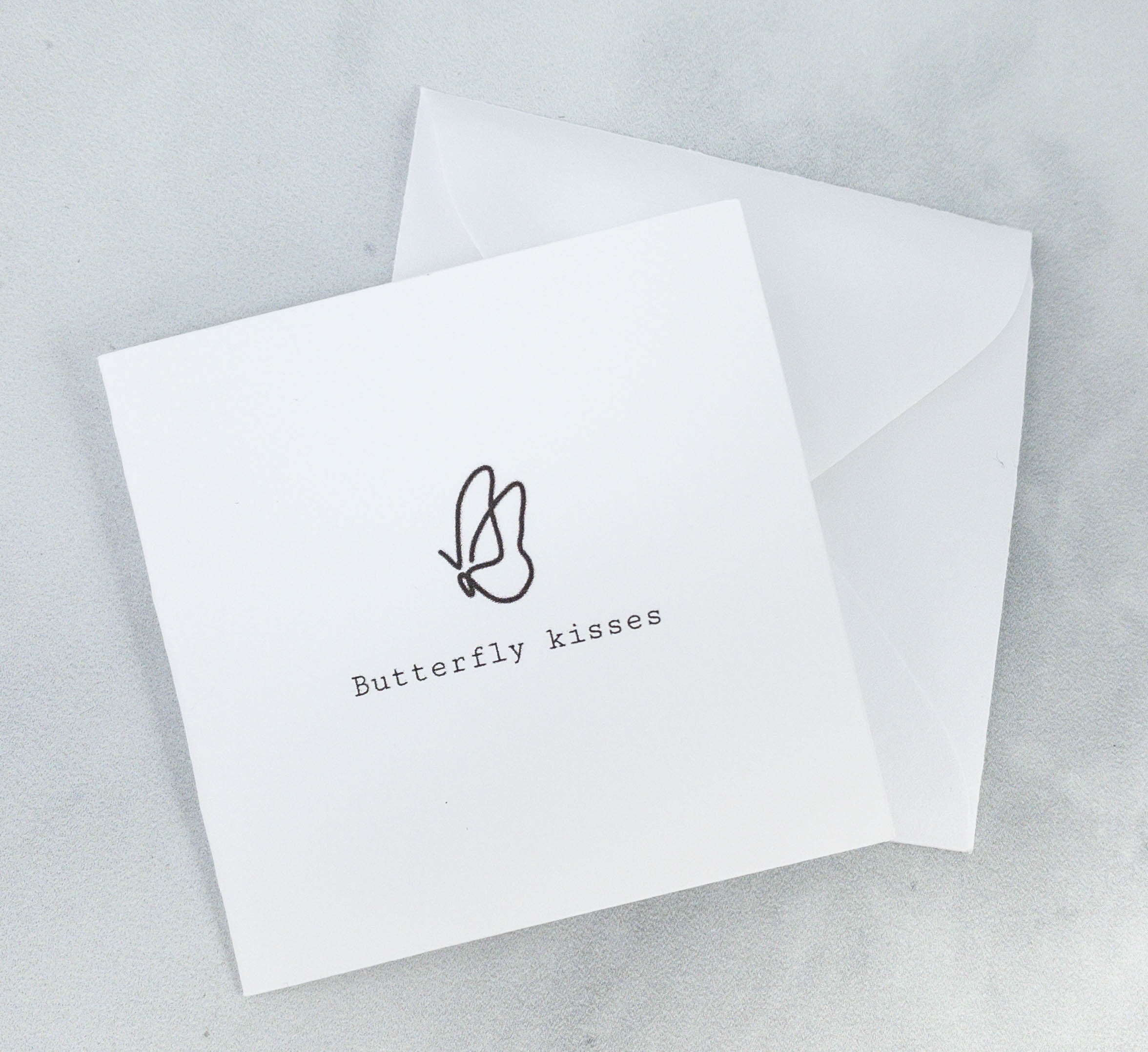 Like the other boxes, this one comes with an envelope and note card in case you want to send the finished product as a gift to friends and family.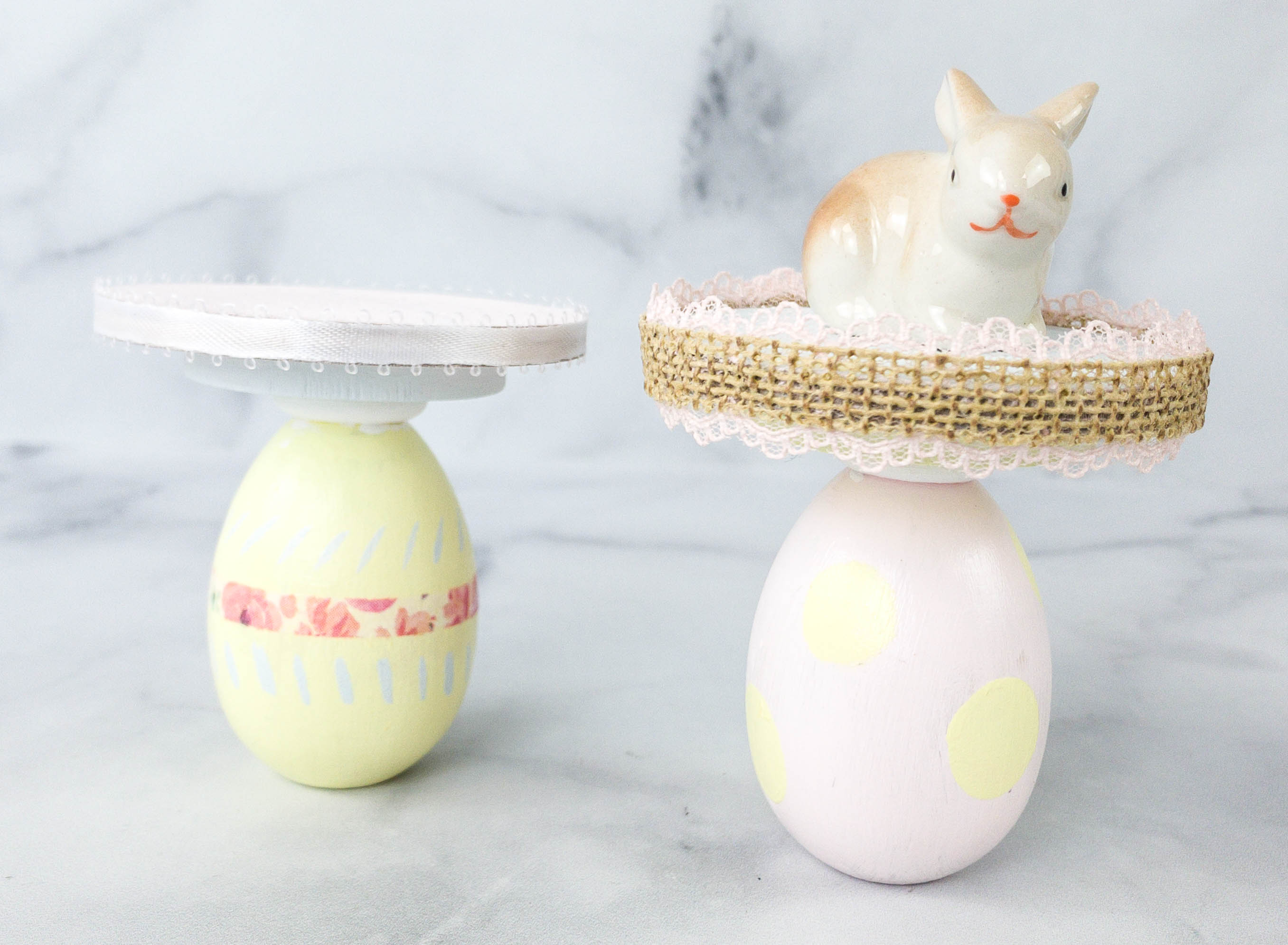 Both eggs look great and they are also pretty sturdy. They didn't topple down when I put the figurine on top!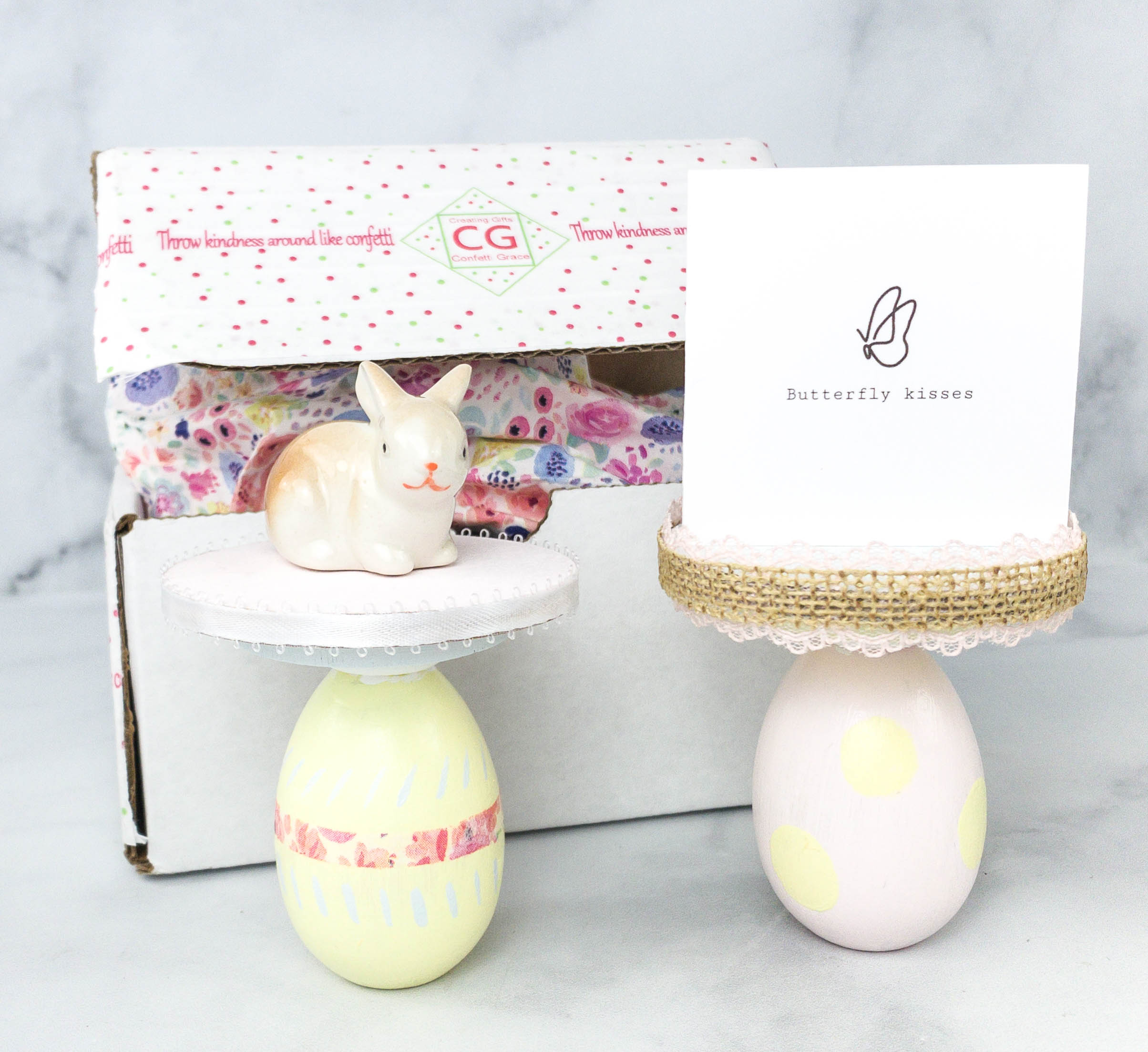 Aside from the figurine, these egg-shaped stands are also great for serving cookies, chocolates, and candies!
It's another fun project from Confetti Grace! This month, I made egg-shaped stands from the materials they provided and I had such a great time. The instructions are easy to follow, and I appreciate that they included photos I can use as a reference as well. Another thing I liked about this month's project is that I get to decide which design I want for my crafts. I decided to use the floral paper napkin for the first stand and paint only for the second stand. Everything came out looking good, so I'm really satisfied. This subscription box is great if you love arts and crafts, even if you're still a beginner. They even encourage sharing your finished products, so they also send an envelope and a note card in every box. If you're looking for something productive to do with your free time at home, this is a good subscription to consider!
What do you think of this month's Lil' Grace box?
Visit Confetti Grace Lil Grace to subscribe or find out more!
Visit Confetti Grace Lil Grace to subscribe or find out more!