Kinder Beauty Box is a vegan and cruelty-free subscription box that sends skincare, hair care, makeup, and accessories. Each month you will receive more than $85 worth of products. The items are compassionately curated by Daniella Monet and Evanna Lynch. All Kinder Beauty Box products are guaranteed to be 100% vegan and cruelty-free. Kinder Beauty Box is $26 a month, with free shipping to the US, $5.95 elsewhere. Price drops to as low as $23 a box with a prepaid 6-month plan. A portion of all sales will go towards benefiting the founders favorite animal rights and environmental causes.
Every product that goes into a Kinder Beauty box is 100% vegan, and every brand we work with is completely cruelty-free. This means the products and ingredients are never tested on animals, the products aren't sold in China or any other countries that mandate animal testing, and the brands aren't owned by any parent companies that test on animals.
DEAL: Use coupon code HELLO5 for $5 off your first order!
Kinder Beauty's subscription box made the list in our 2021 readers' choice picks of best skincare subscription boxes!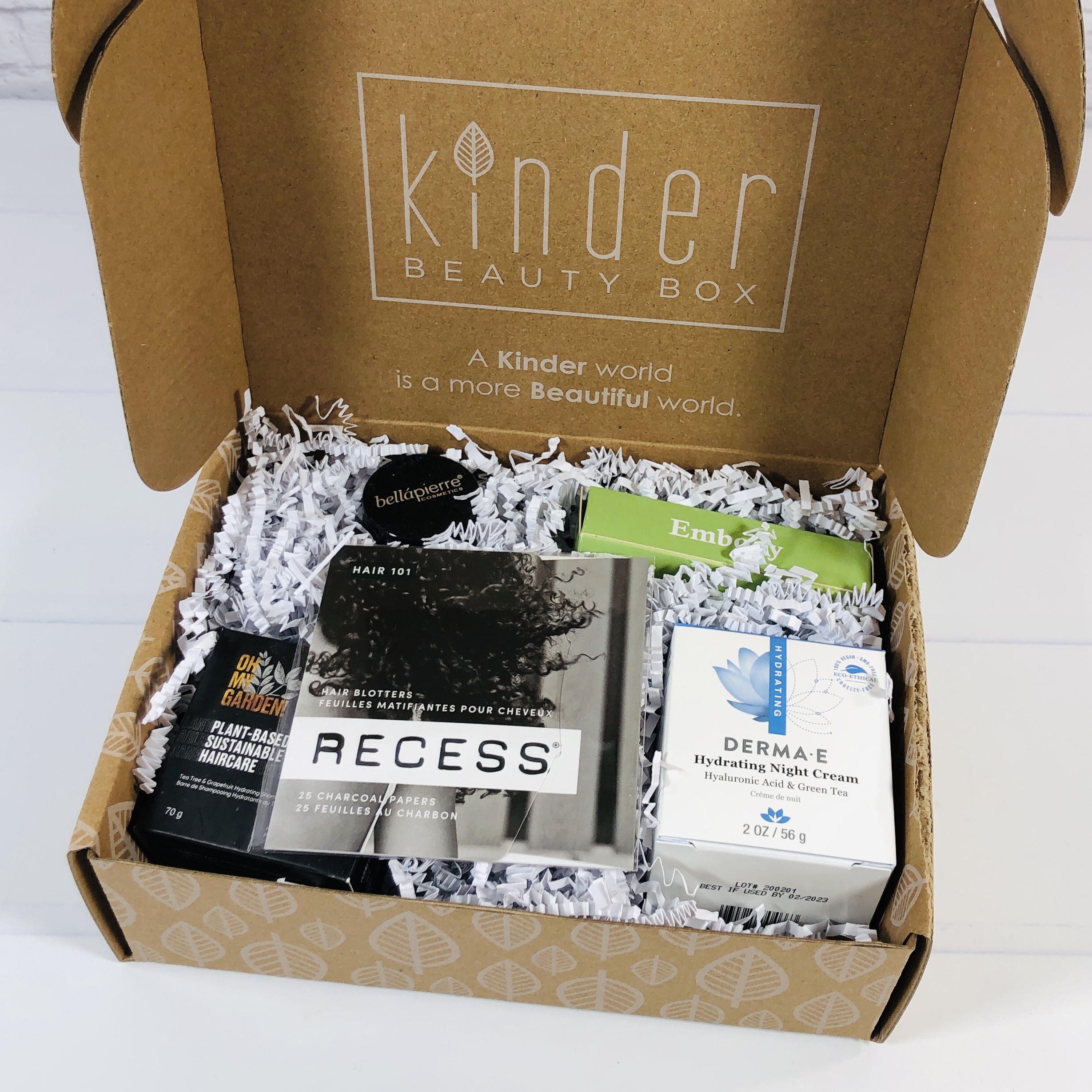 First look! Kinder Beauty Box sends out two box variations each month.
Each month, it will be a surprise which of the two boxes you'll be receiving, but you can rest assured knowing that they are always each going to be incredible in their own ways.

Wondering what happens if you really, really, really want one of the monthly collections in particular, but you receive the other? Got FOMO on your brain? We feel you.

No worries! At the end of the month, if we have any boxes remaining, we'll offer them to members only at a special price in our exclusive monthly Add-On Shop. This way, you won't miss out.
Kinder Beauty will no longer ship a product info card, but you can find more info about your products online! The April collections were called The EMBODY Collection OR the ENCOMPASS Collection. I received the EMBODY Collection. It is important to know that when you sign up, your first box will most likely be a Kinder Favorites box, which is shown on their main page and is different from what is in this review. The differences between the two main collections this month are the scent of the fragrance and the color of the shimmer powder.
In Embody, subscribers will receive five items that will help them freshen up with or without a shower: a roll-on fragrance, hair blotters to remove excess oil, a shampoo bar for all hair types, a hydrating night cream, and a shimmer powder to add a touch of color to their eyes.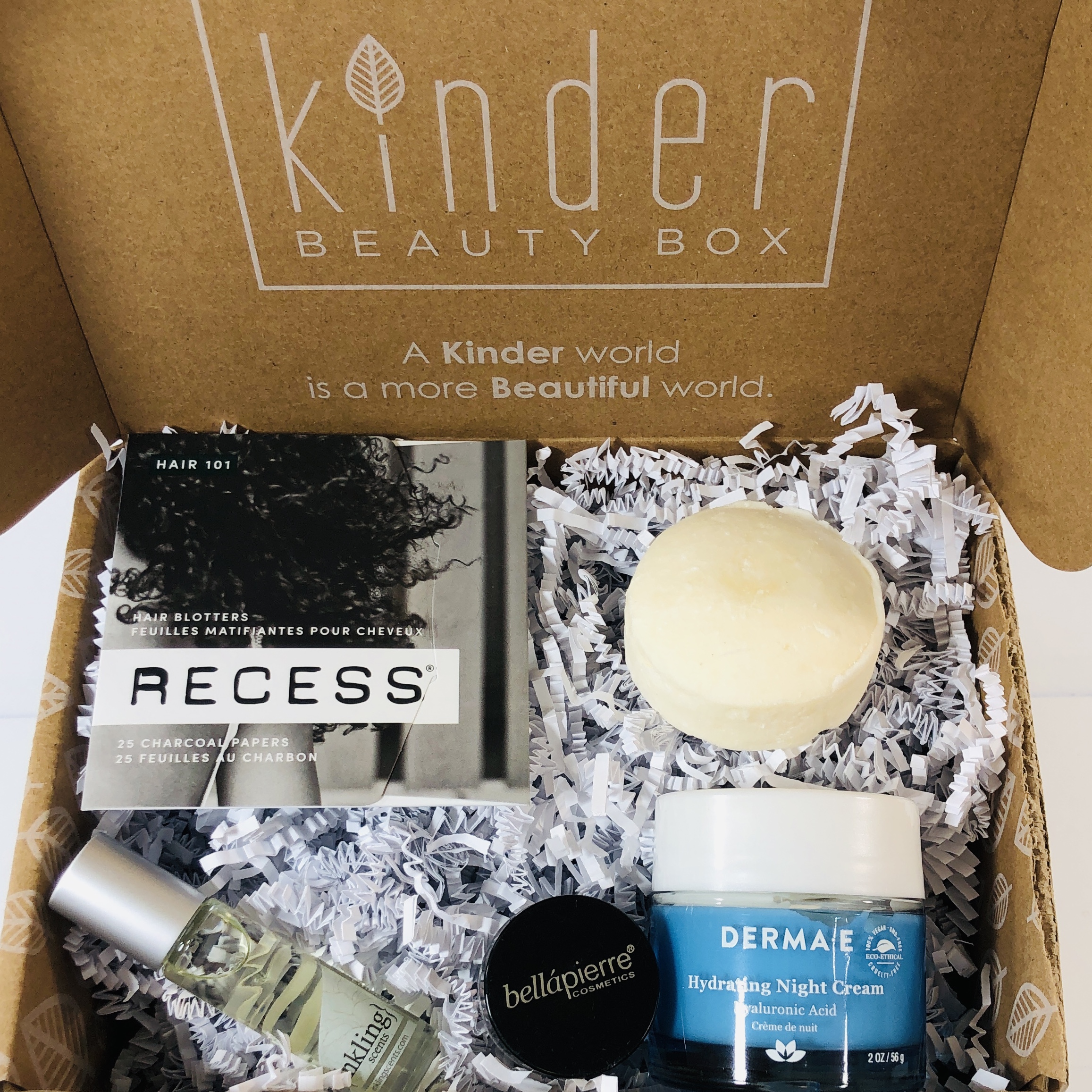 Everything in my April Embody Collection! My items were tucked into paper squiggles to stay safe on their journey.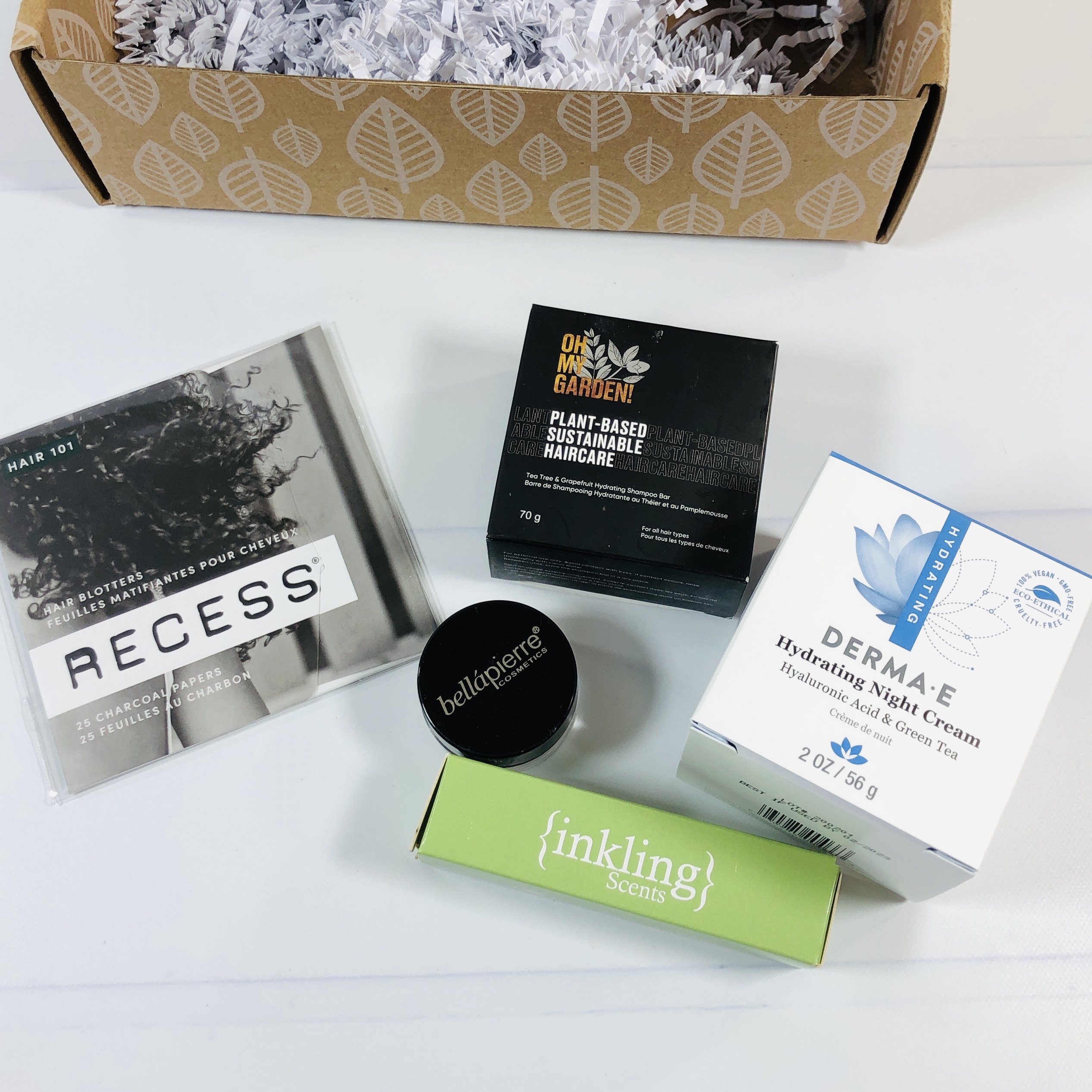 Some items came in their own boxes.
Let's see what I got!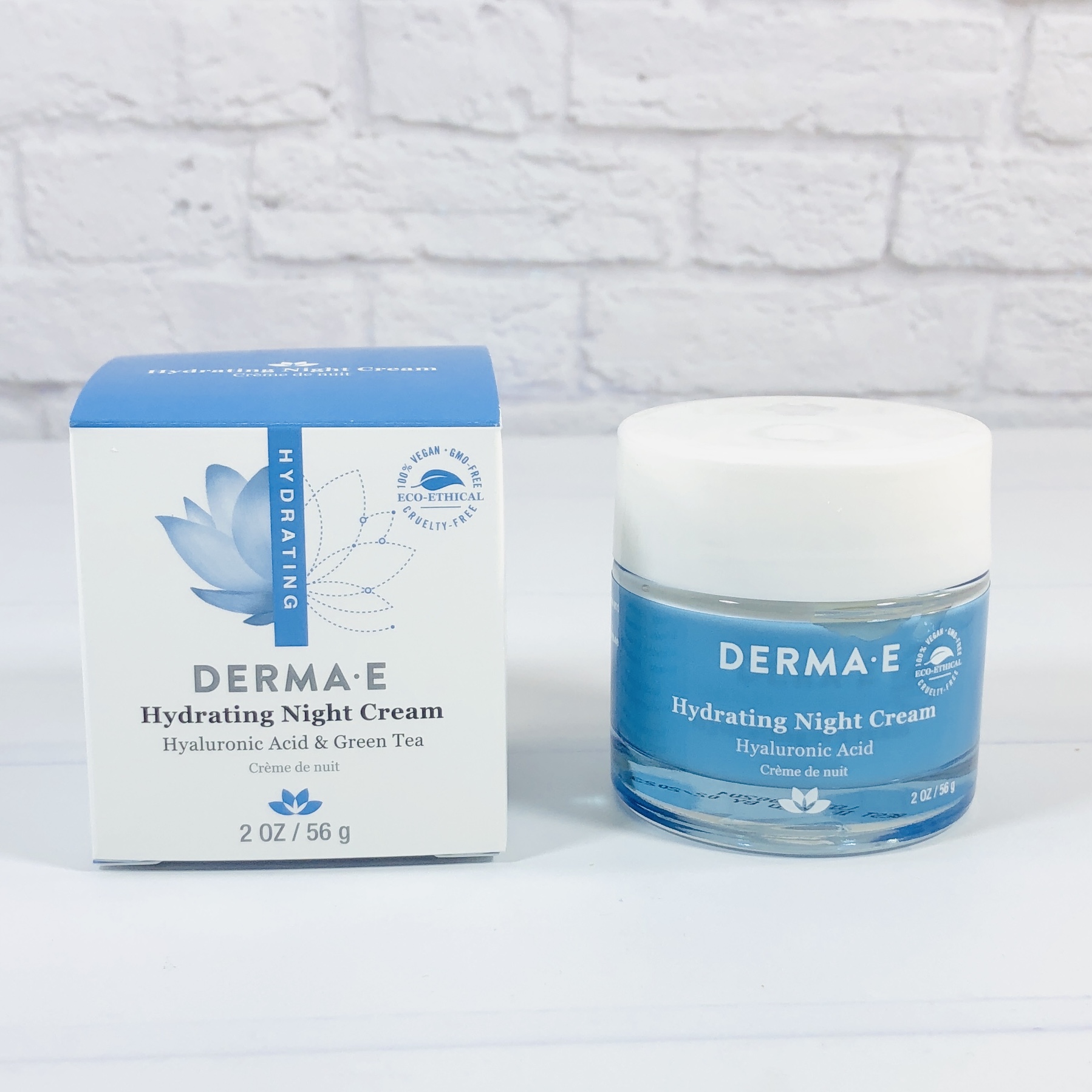 Derma E Hydrating Night Cream ($29.50) Derma E is a popular brand, but sometimes I find their scents to be a little strong.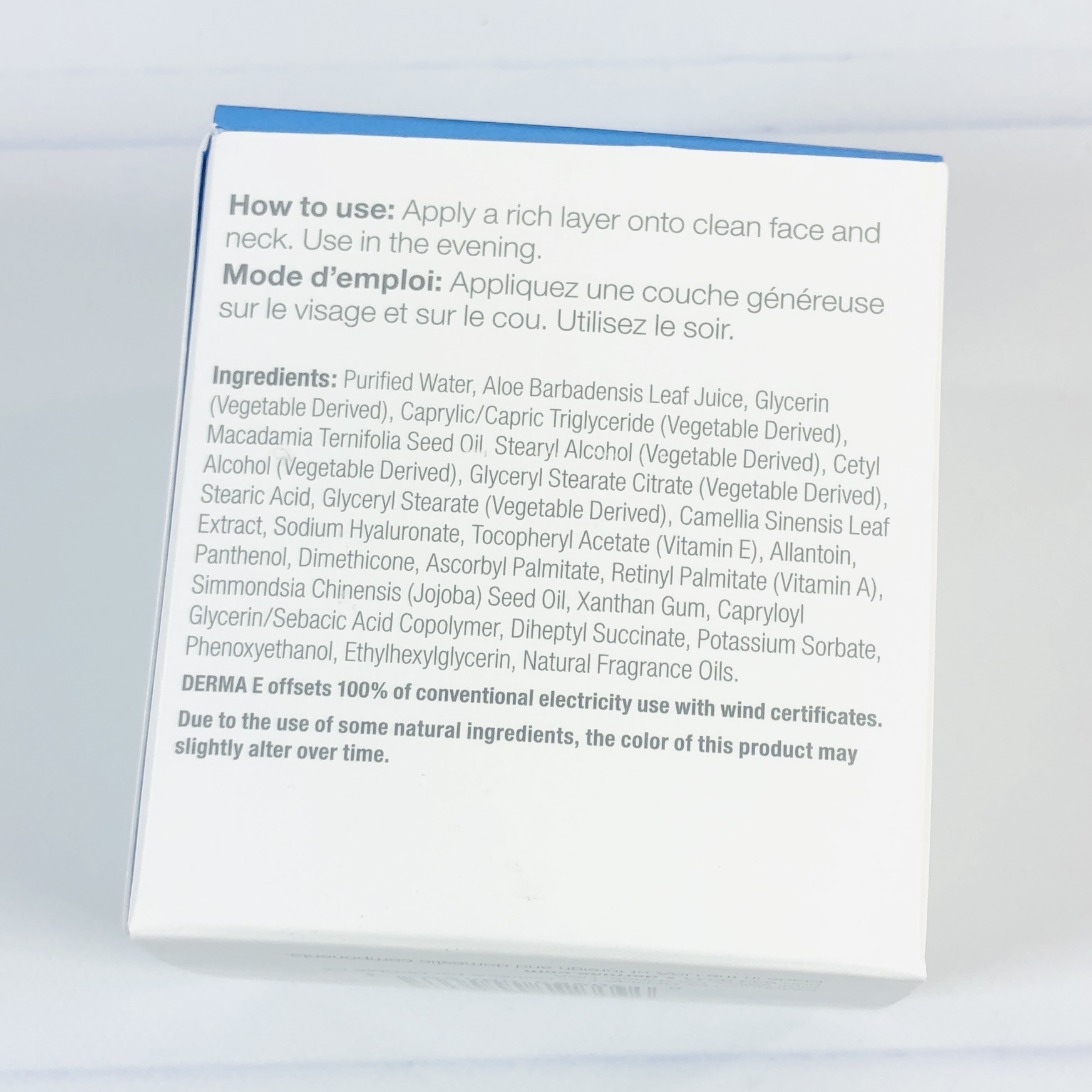 This cream has hyaluronic acid, which draws moisture to the skin. It lists aloe and glycerin near the beginning of the ingredients list. The cream is supposed to plump up the skin while you sleep. Natural fragrance oils are the last ingredient, but the cream has a strong (to my nose at least) floral scent, I think it's supposed to smell like plumeria.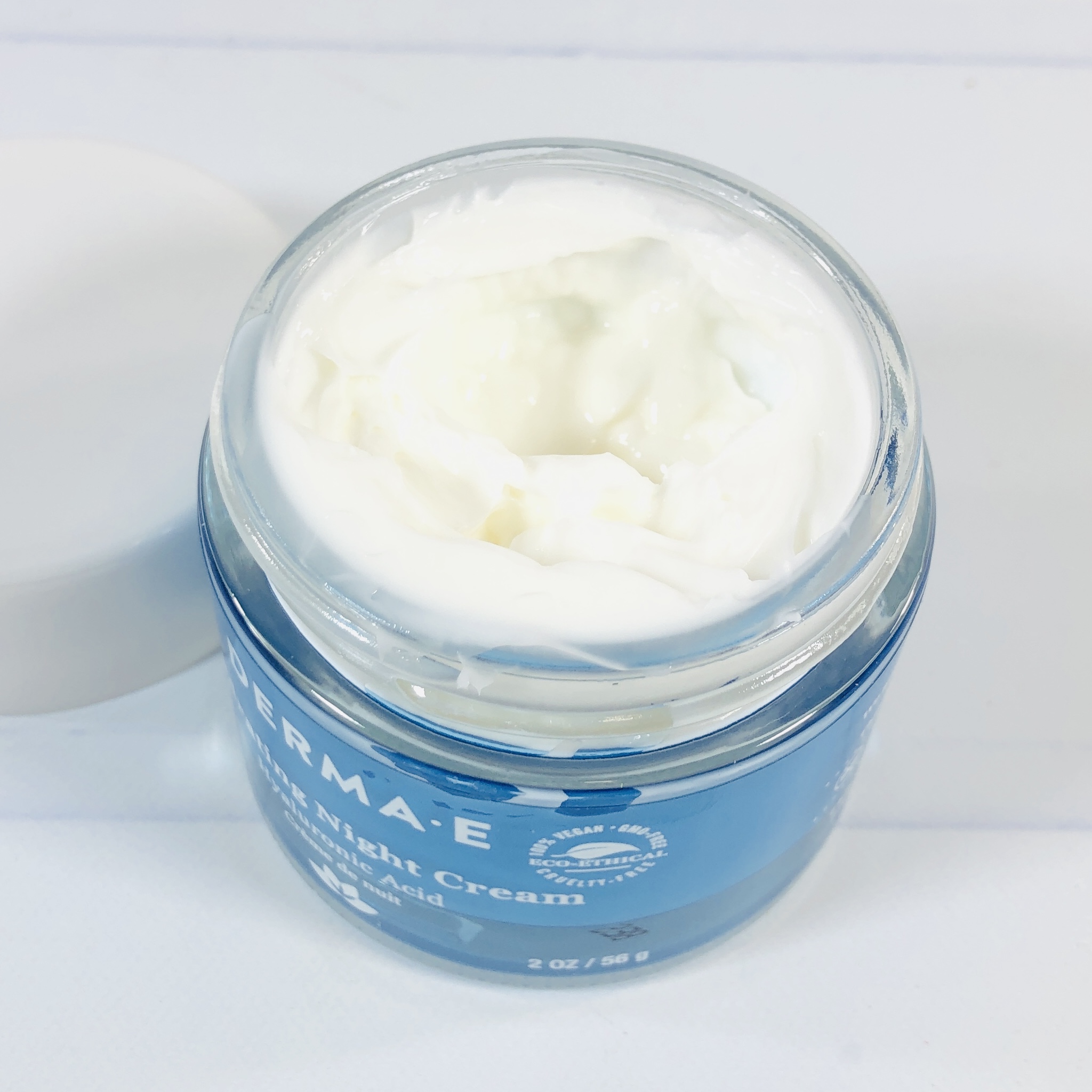 The cream is pretty rich and leaves a coating on the skin but I wouldn't call it greasy. Apply to face and neck before bed.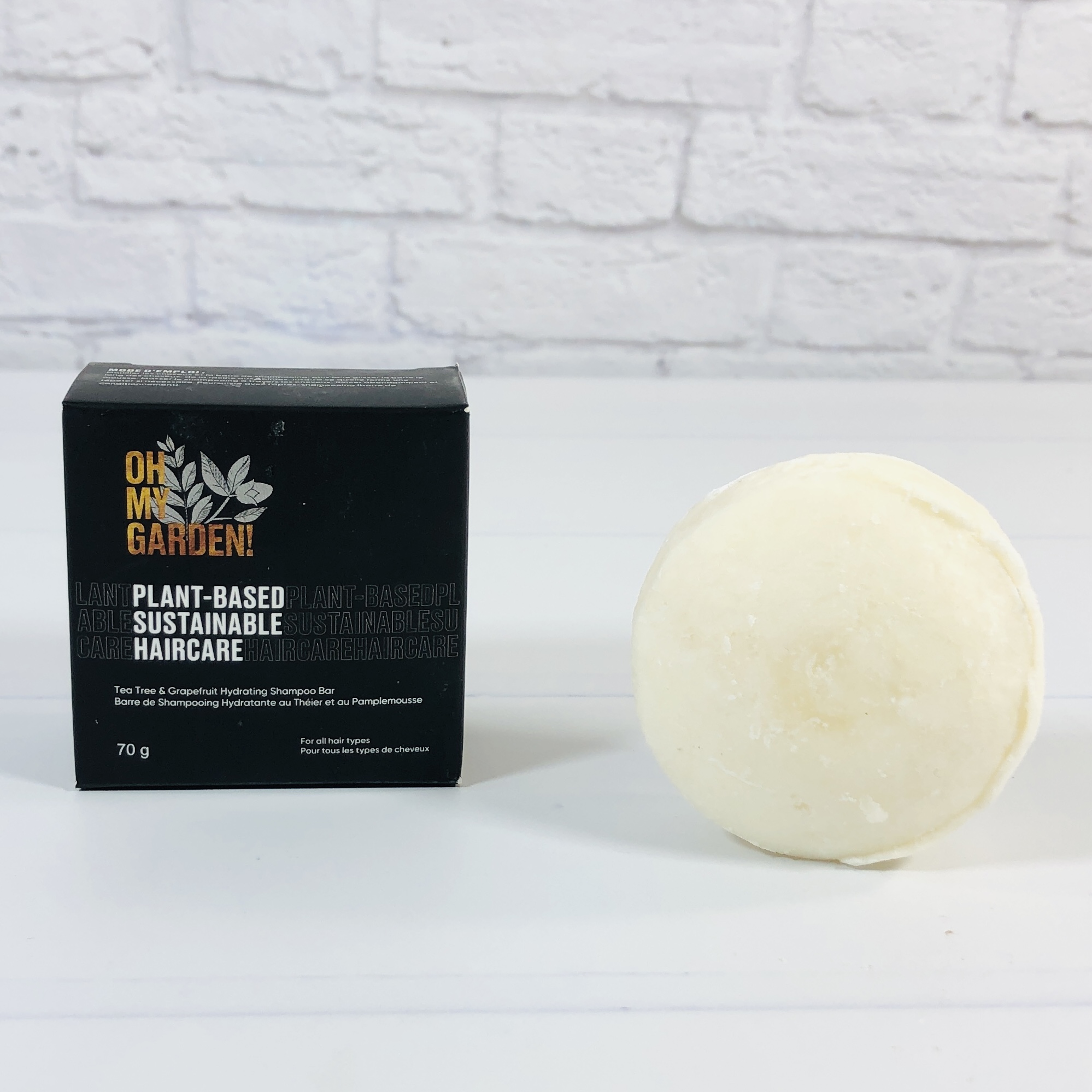 Oh My Garden! Plant-Based Sustainable Hair Care ($17) I haven't had much luck with shampoo bars before but I still gave this one a try and guess what, I loved it!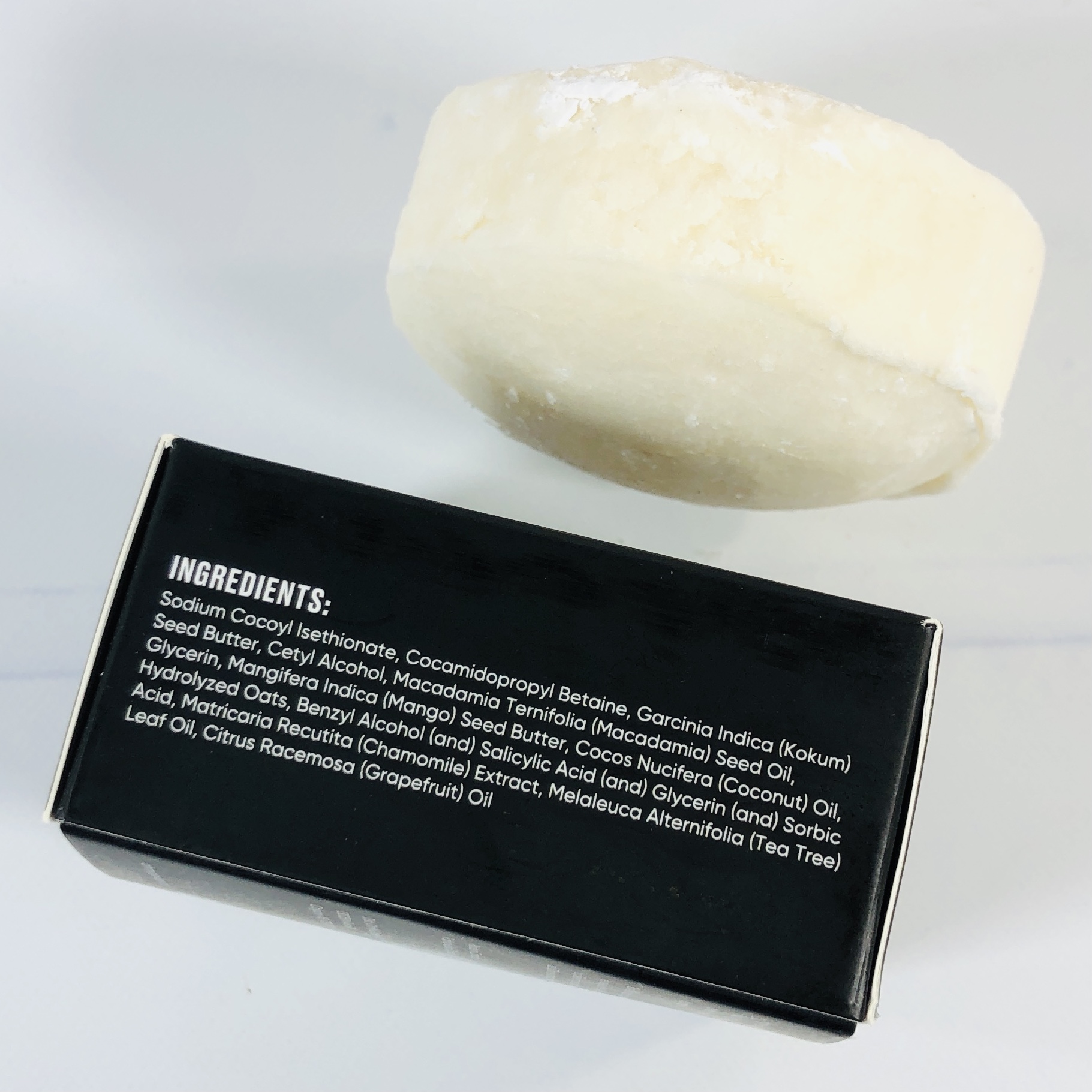 Here are the ingredients and while it is fragranced with essential oils I really didn't notice much of any smell at all. I started with wet hair and a damp bar and rubbed it a couple of times on my scalp. It didn't take much and all of the sudden I had loads of suds everywhere. It rinsed cleanly away and I used a conditioner afterwards, yet my hair didn't feel weighed down. Supposedly it should last for quite a while but it must be kept dry in between uses.
Inkling Scents in Embody ($25) Every once in a while we get a rollerball from this brand. This scent is supposed to have notes of bergamot, vetiver, mandarin, and jasmine.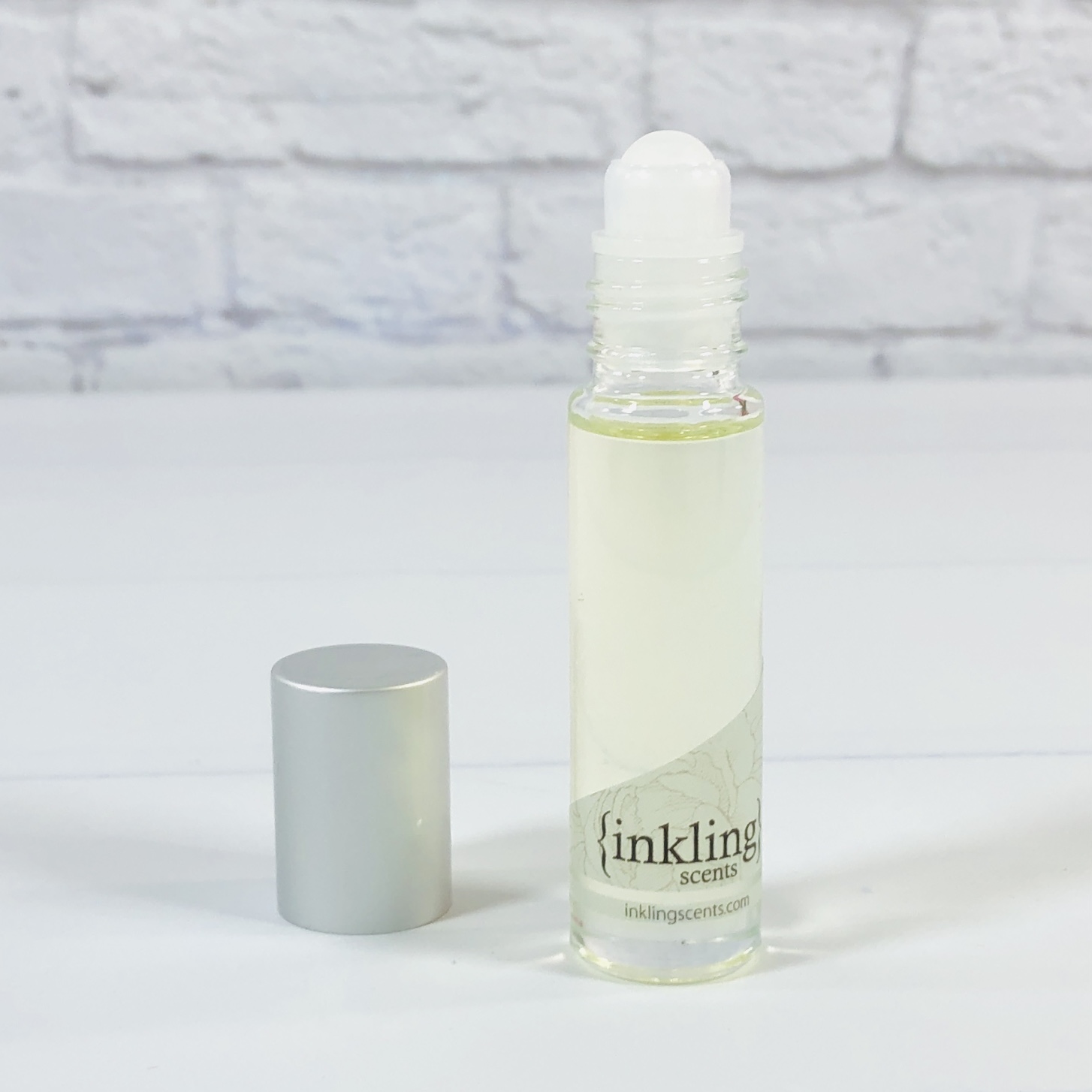 To my nose it has none of the above. Inkling Scents tend to mimic designer fragrances and Dolce & Gabbana's The One has similar notes (Madonna lily, vetiver, bergamot). I think the wording on Inkling's website is misleading as it says this is "grounded by the earthy essential oil, vetiver, which is known for its calming and balancing properties" but this isn't an essential oil type of scent, it smells like a traditional department store fragrance. I am getting a white floral with powdery musk, there is no sweetness or fruit, and definitely no vetiver. It's not demure or calming, it smells "mature", but it should be suitable for date night or maybe even work.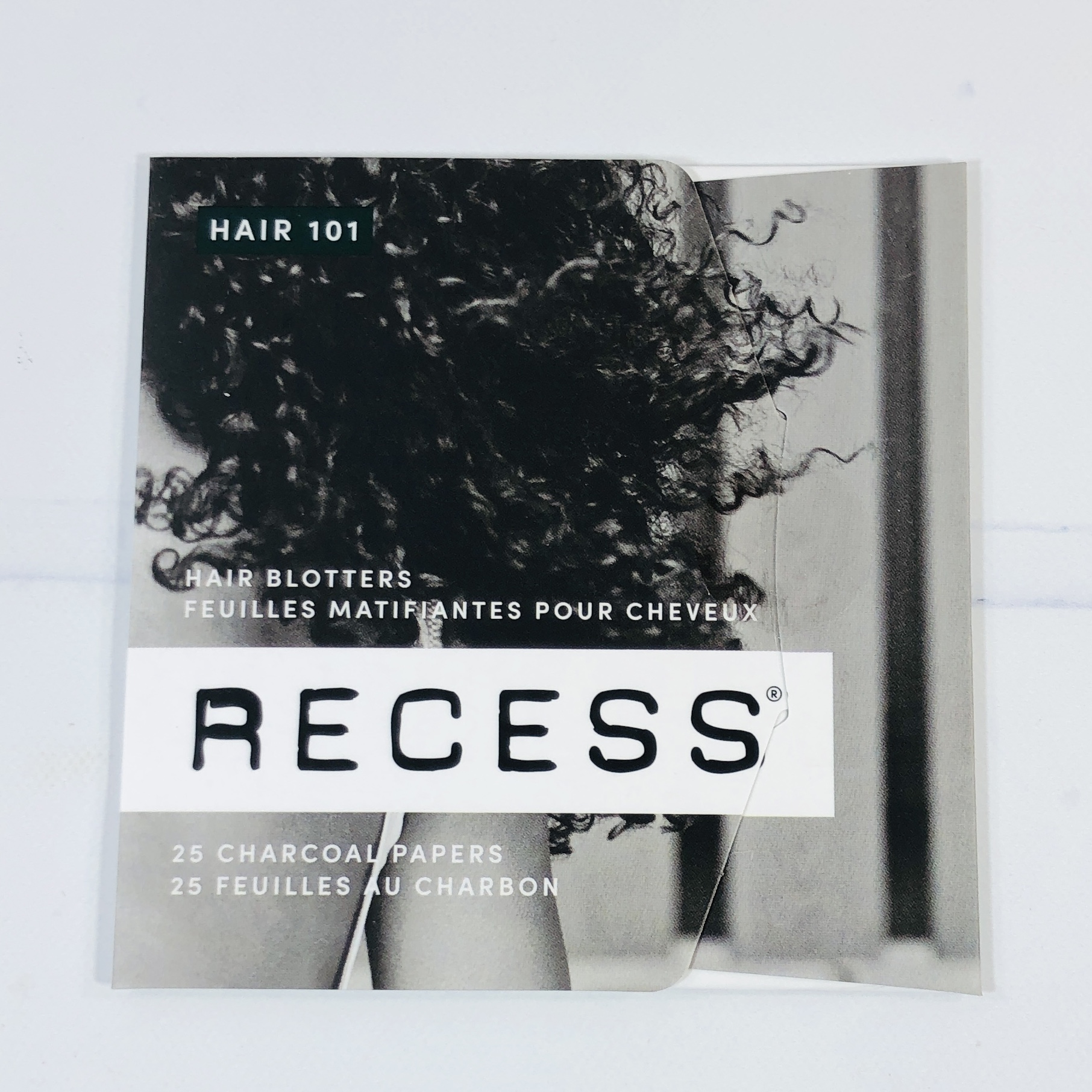 Recess Hair Blotters ($10) Oil blotting papers are an alternative to dry shampoo according to this brand.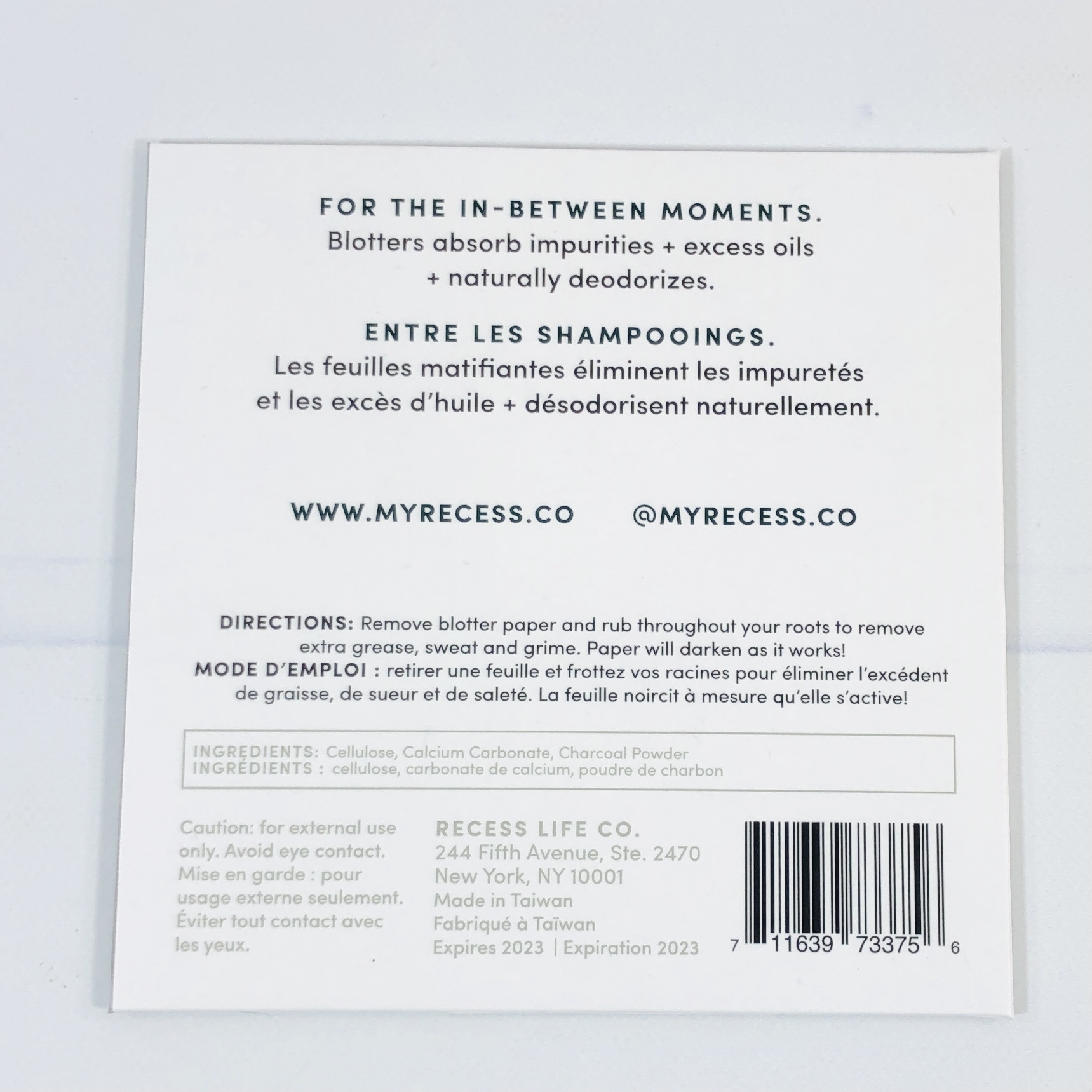 It is supposed to absorb oil and deodorize hair. It has charcoal powder and calcium carbonate embedded on the sheet.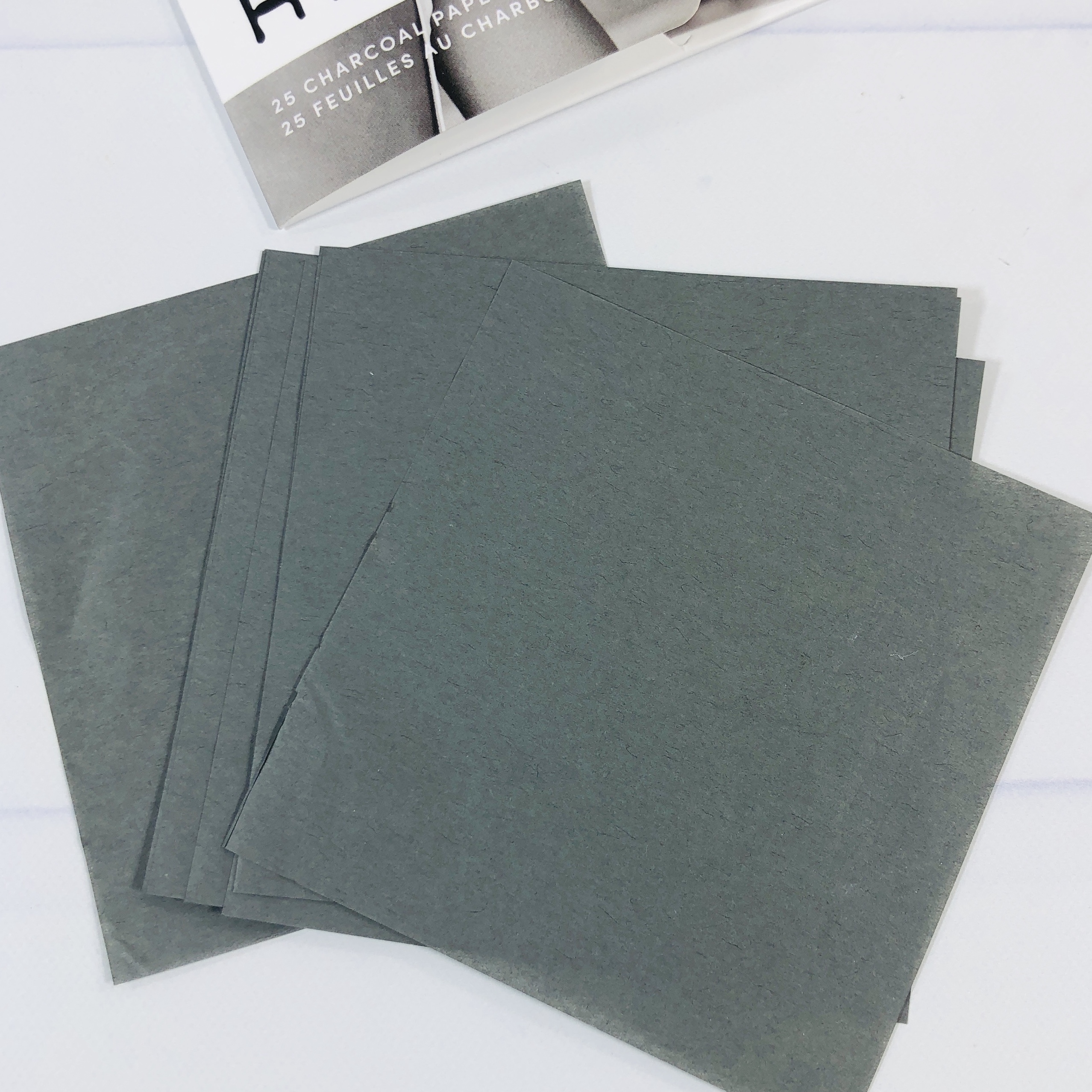 There are 25 sheets in the pack and they are about 3.25″ square. These are very similar to makeup blotting papers and can probably be used for that purpose too. Directions say to touch these to the scalp/roots to absorb oil and sweat. I gave it a try but I wash my hair every day and this isn't a problem for me at the moment, although it might be more prevalent in the summer.
Bellápierre Cosmetics Shimmer Powder in Earth ($15) I like Bellapierre, they have some pretty good makeup and I am still using a blush that I received last year!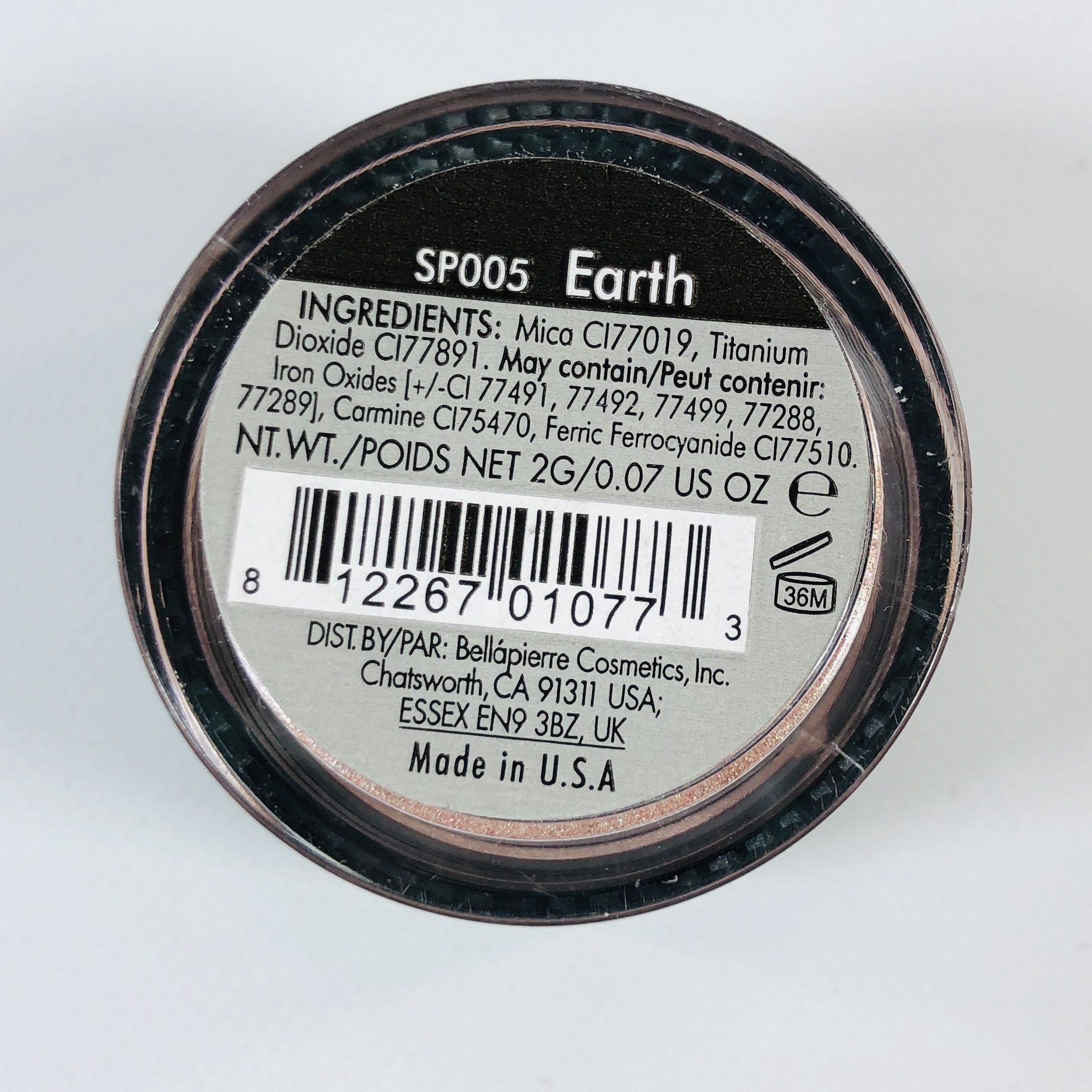 The main ingredient is mica but uh-oh, this says it may have carmine, which is derived from bugs and therefore not vegan. Bellapierre has a section on their website of their vegan cosmetics and this shade isn't one of their vegan choices.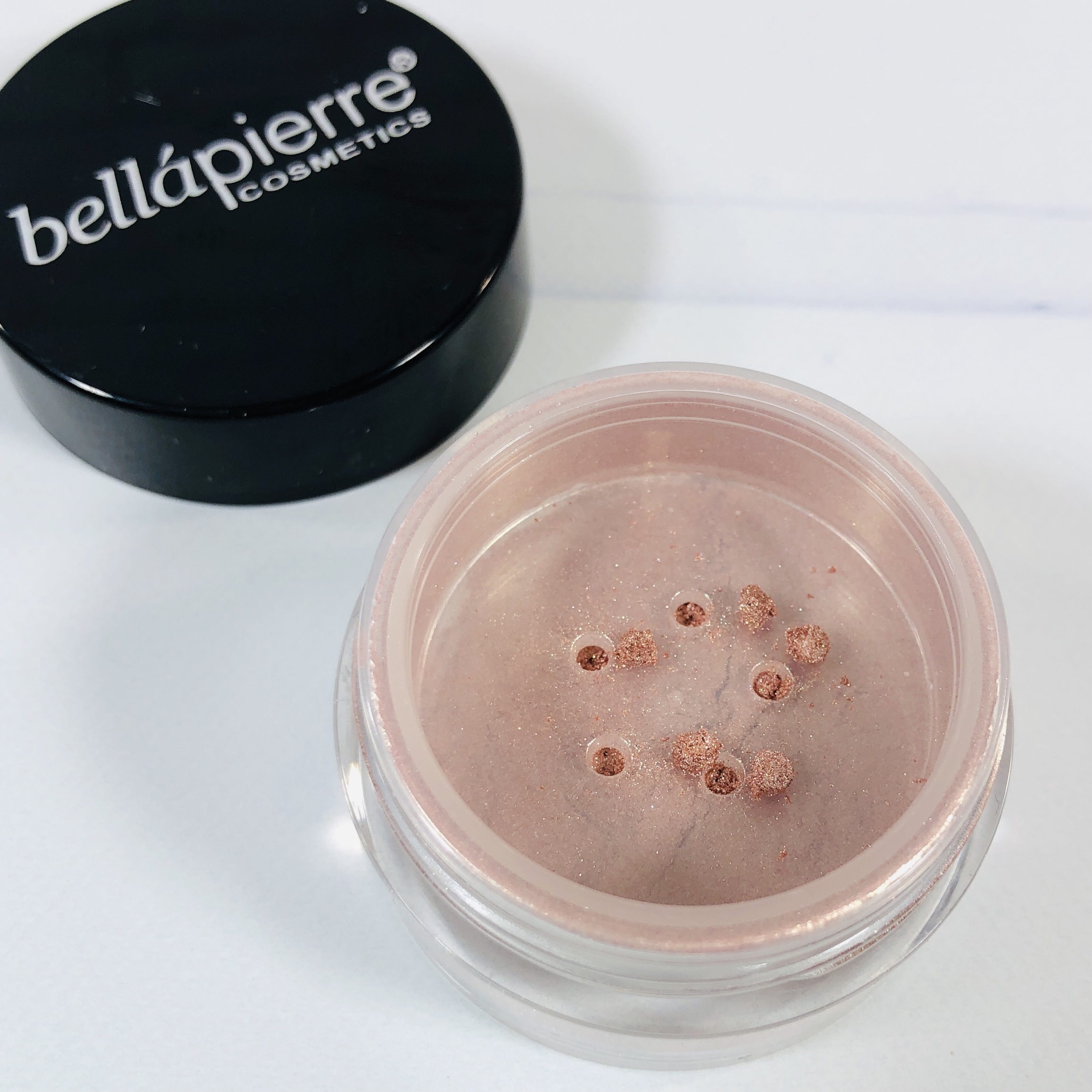 It has sifter lid to make it easier to pour a little in the lid for use. I discovered that this can be used as eyeshadow, liner, blush, lipstick, nail polish, and bronzer. You can even turn it into colored mascara if you dip your mascara wand into the powder before applying.  Of course, how you use the product will depend on the shade but I used this as eyeshadow and lip highlighter. I applied it on one lid with my finger, and used a damp shadow brush to apply it to the other lid and it was far better that way, and I even went back and redid the first lid because I liked it so much. I used a primer before applying and had no fall out, plus the shadow lasted all day long and looked great.
Here it is swatched with my finger. The shade Earth is described as soft peach with gold shimmer.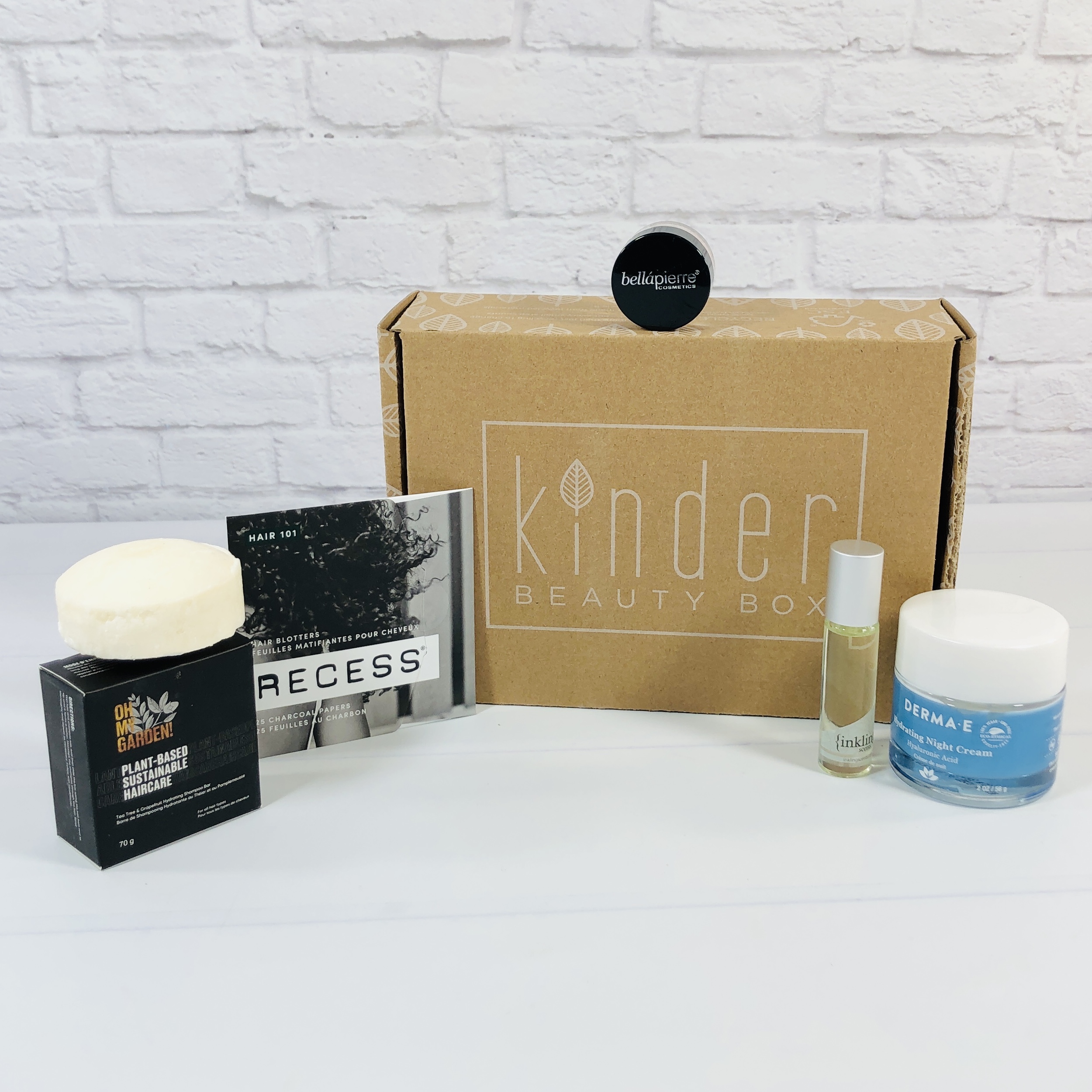 The Embody Collection from Kinder Beauty Box was filled with some solid beauty items! I really enjoyed the shampoo bar, which is funny because I haven't had luck with them in the past; what a great way to reduce waste! The Inkling fragrance wasn't quite me, I prefer something a little more unisex and indie, but those who prefer designer fragrances will love it. There was an oops moment with the shimmer powder but I still really like the color and performance, and I am going to use a damp makeup brush to apply some of the other mineral shadows in my makeup box. I wash my hair every day so that I won't have greasy roots but my bangs are pretty oily by the end of the day so the blotting papers can help there, or I can use them on my face. As for the Derma E moisturizer, it's a full jar and should last for at least a couple of months. The value for my collection was around $96.50!
Kinder just announced that they're hoping to launch a choose your box feature for all 6-month subscribers in time for the May box. This is really exciting news!
What do you think of Kinder Beauty Box?