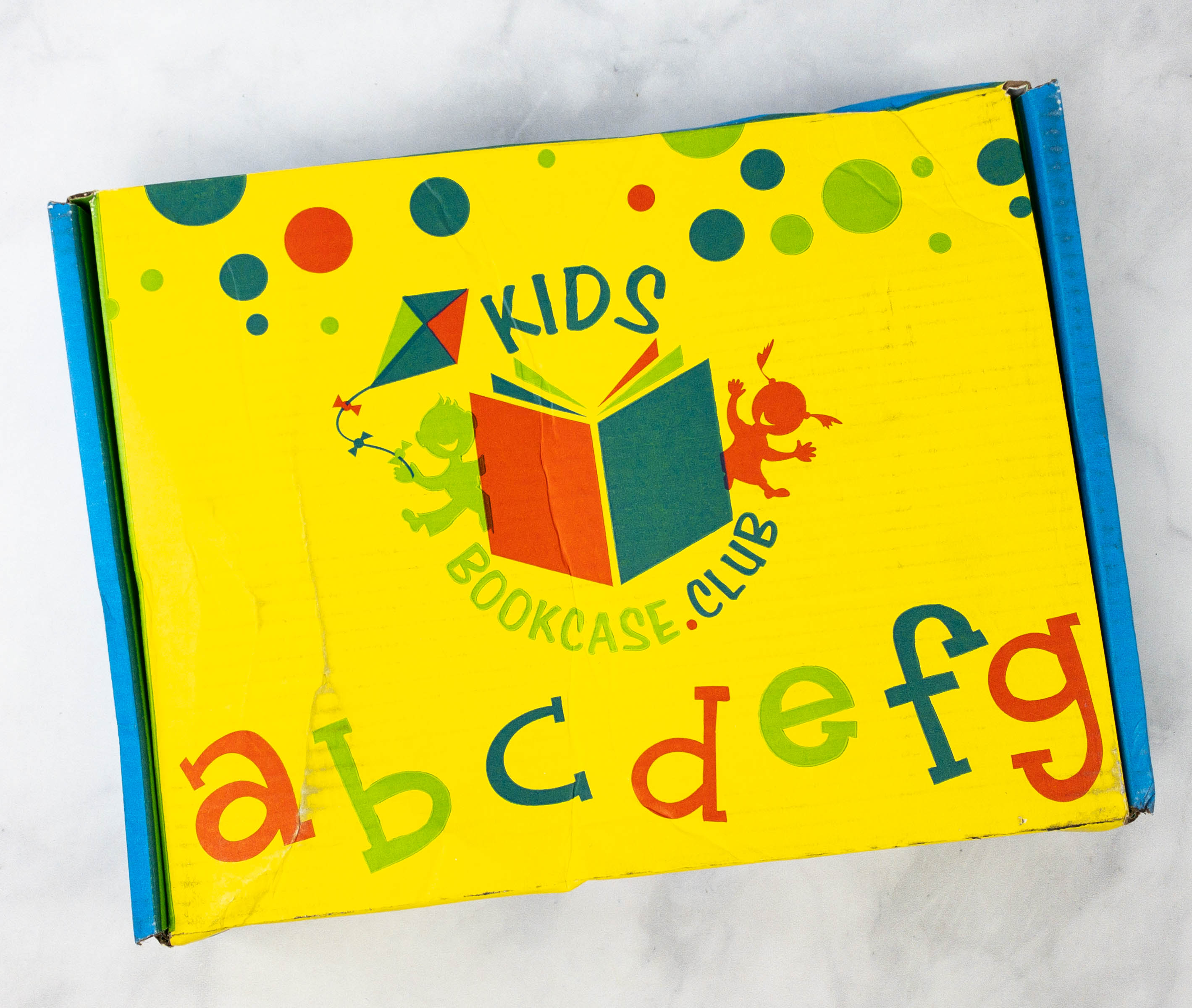 BookCase.Club now has a subscription for children of all ages – the Kids BookCase Club! Starting at $9.99 each month, you'll get a monthly shipment of handpicked kids books that you and your kids will surely love. Each BCCKids case comes with three handpicked children's books, chosen to ignite the imagination and inspire creativity.
You can customize the subscription depending on your child's gender and age range. Available age categories are newborn to 2 years old, 2 to 4 years old, 5 to 6 years old, 7-8 years old, and pre-teen.
This is the review of the BOYS 7-8 YEARS OLD!
DEAL: Save 50% on your first month! Use coupon code HELLOSUB501M. OR Get 10% off your entire order! Use coupon code HELLOSUB10.
BookCase.Club's kids box made our readers' choice list of best book subscription boxes for kids!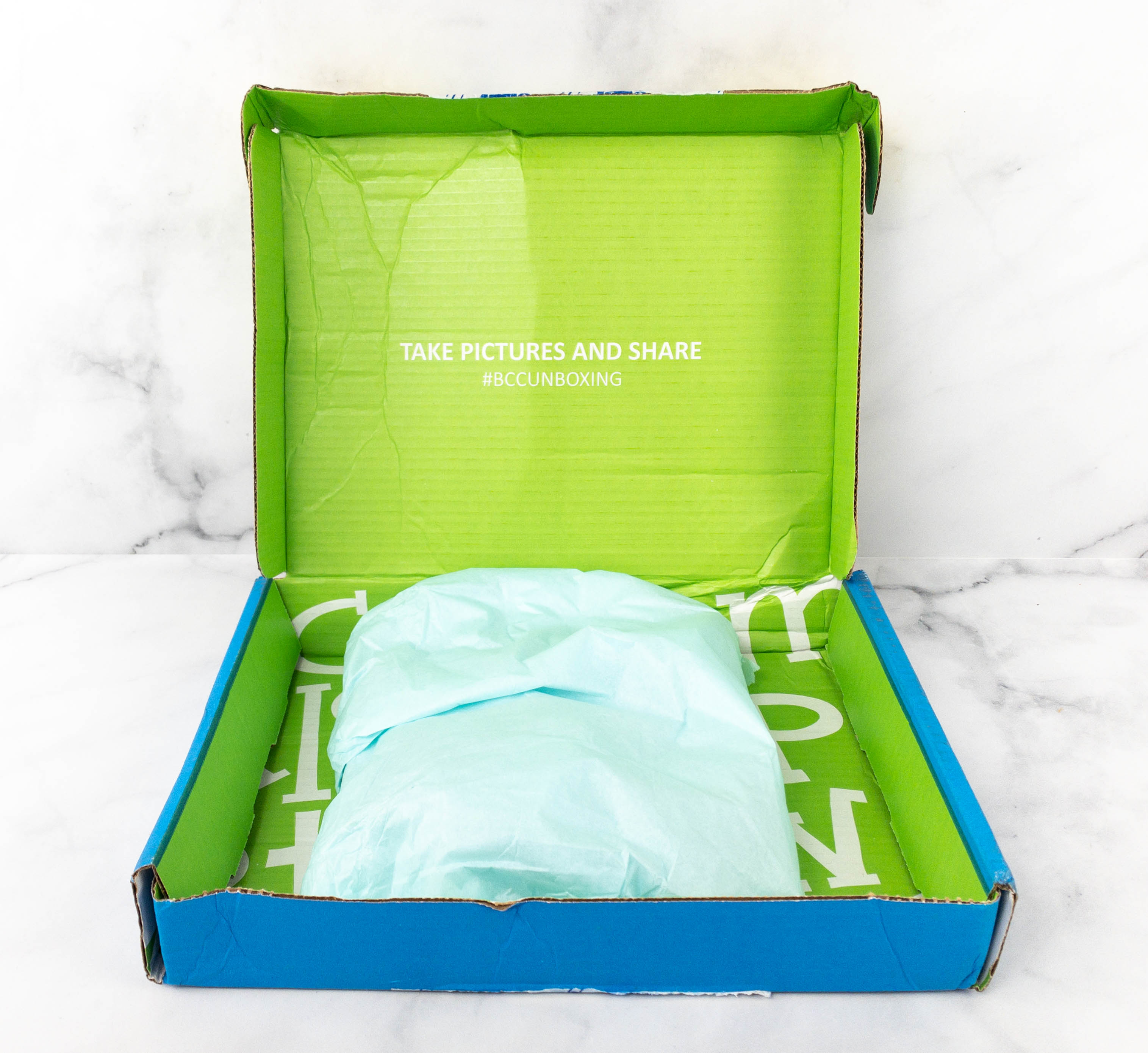 The interior of the box cover encourages us to take pictures of the box and share them online using #BCCUNBOXING.
The books were wrapped in tissue paper.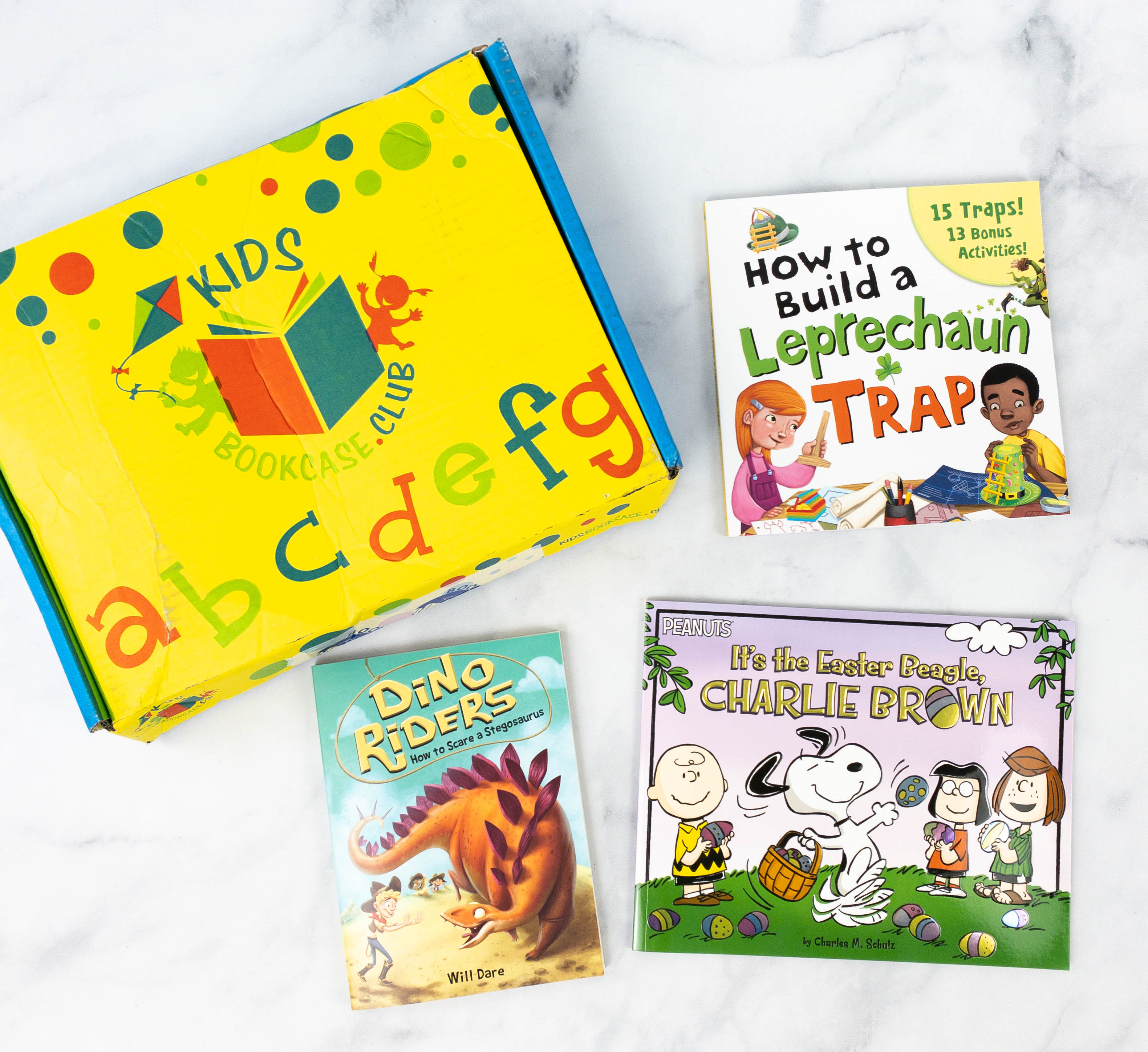 Everything in my box!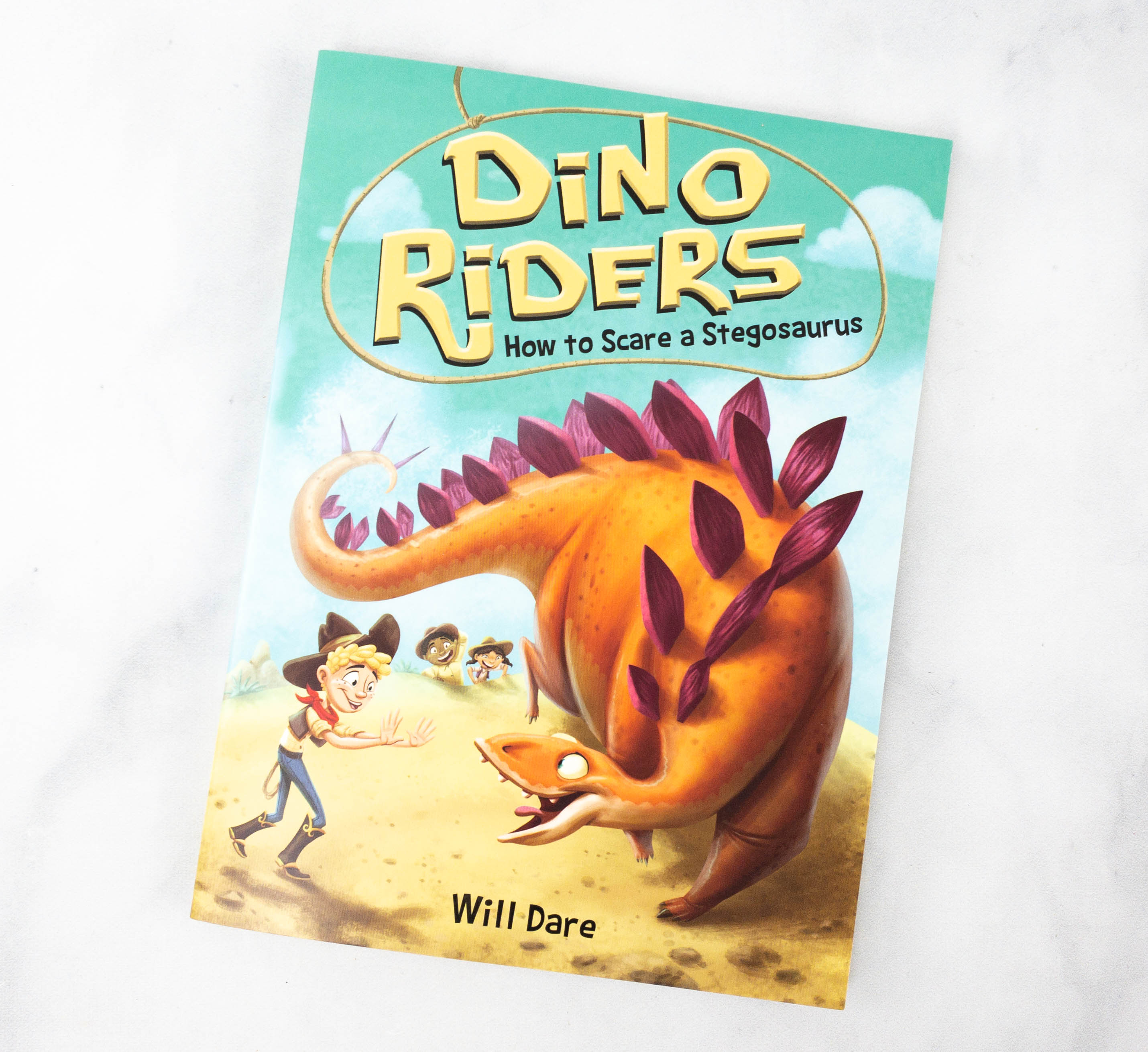 Dino Riders How to Scare a Stegosaurus by Will Dare ($1.90)
Welcome to The Lost Plains!
A wild west frontier where dinosaurs never went extinct.

Josh Sanders is dismayed to discover the crooked businessman, Malachi Wilks, is building a railroad straight through Trihorn settlement! With the sheriff out of town, it seems like nothing can stand in the way of Wilks' railroad and his pack of stegosaurus workers.

With his friends Abigail and Sam, Josh mounts the town's resistance to the new railroad, organizing the most epic, dino-filled showdown at high noon that the Lost Plains ever saw!

This wildly entertaining new chapter book series for ages 7 and up features exciting illustrations and real dino facts! A great way to get kids reading. And don't miss the next book in the series: How to Rope a Giganotosaurus.

Also in the Dino Riders series:
How to Tame a Triceratops
How to Rope a Giganotosaurus
How to Hog-Tie a T-Rex
How to Catch a Dino Thief
How to Track a Pterodactyl
The back cover lists other titles that belong to the Dino Riders series.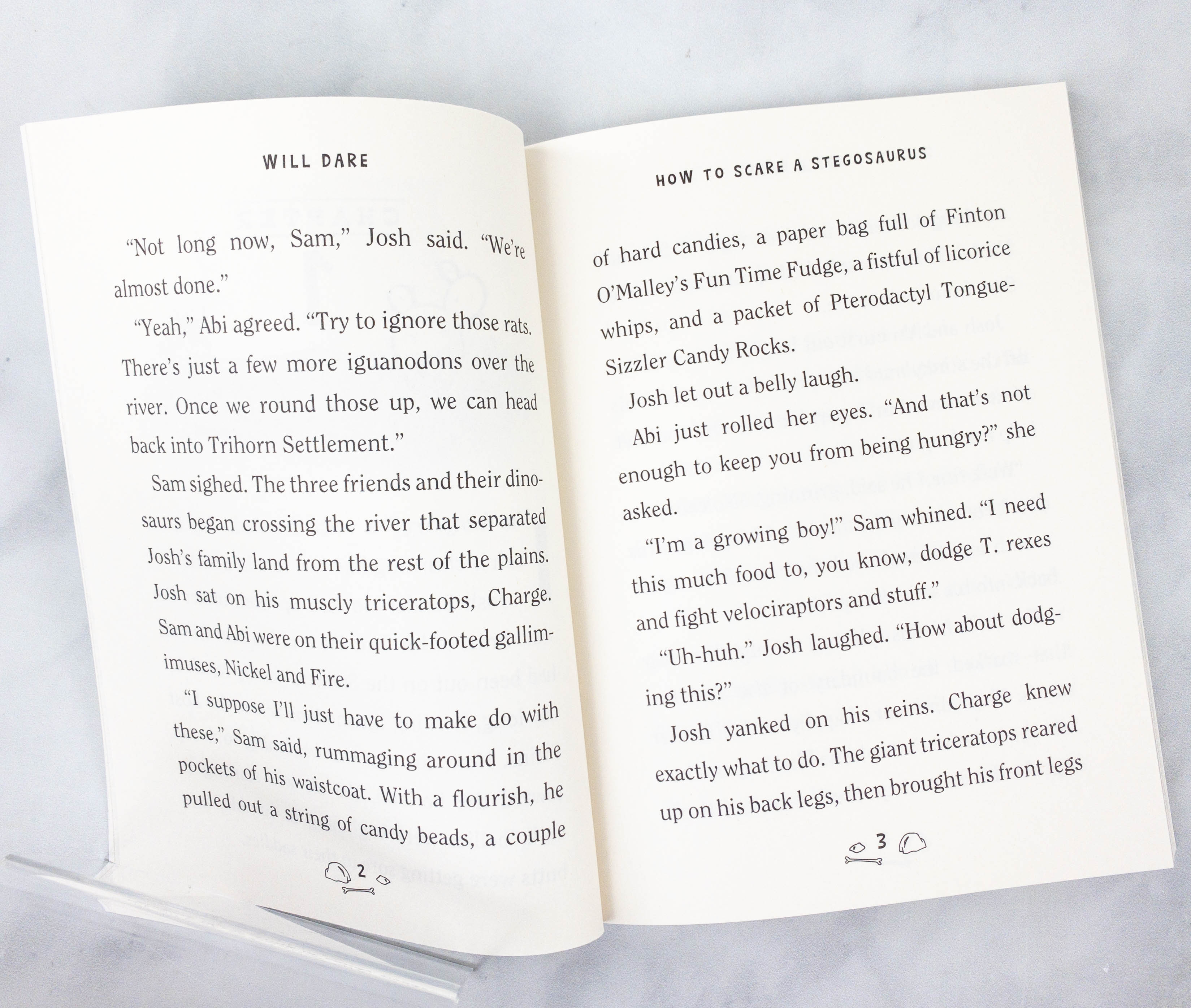 This is a fun adventure book that mixes dinosaurs and cowboys in one story! The characters are lovable, and the author's story telling style is really kid-friendly.
Some pages also included black and white illustrations.
How to Build a Leprechaun Trap by Larissa Juliano ($4.99)
A fun-filled and festive St. Patrick's Day activity book for kids and perfect companion to the New York Times and USA Today bestseller How to Catch a Leprechaun!

Catching leprechauns is no easy task―you'll need more than just dandelion tea and four-leaf clovers! This awesome, interactive book provides you with all the STEAM tools you need to create the most delightful homemade crafts and traps at-home or in the classroom. Full of shamrocks, pots of gold, and rainbows galore, this easy to follow leprechaun activity book provides you with endless fun, precise calculations, proper engineering, and the little luck you'll need to catch this wily creature!

Can YOU be the first to catch a leprechaun?

What's inside?
15 traps with simple step-by-step instructions, diagrams, and photos sure to help you lure a leprechaun―perfect for children ages 4-10

Approachable STEAM connections exploring the science, technology, engineering, arts, and mathematics behind each activity

Yummy leprechaun recipes to celebrate St. Patty's day!

Exciting bonus activities for hours of screen-free fun

PLUS extra space to design your very own leprechaun trap!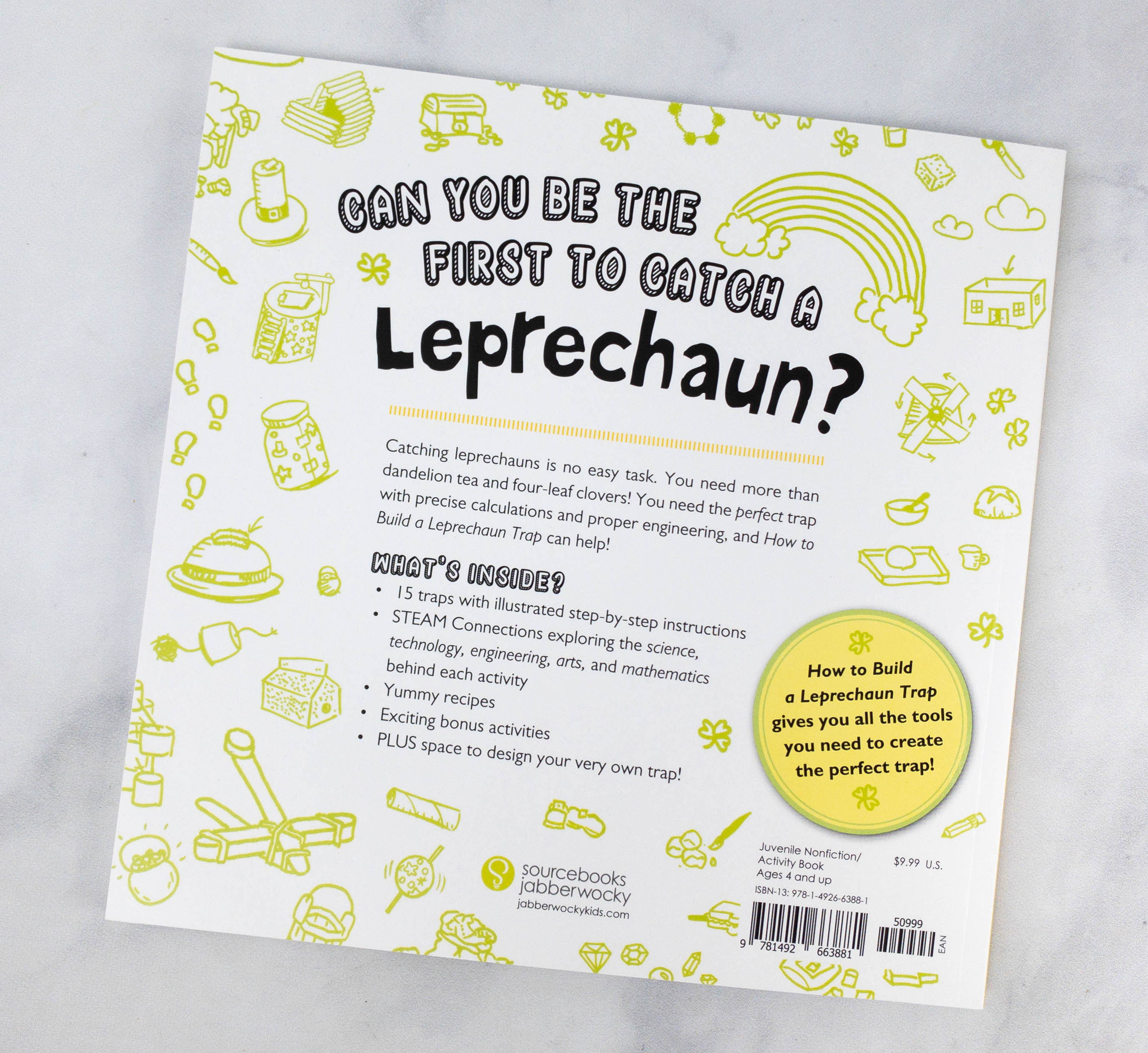 It's a fun and exciting St. Patrick's Day themed activity book, and it challenges kids to be the first to catch a Leprechaun!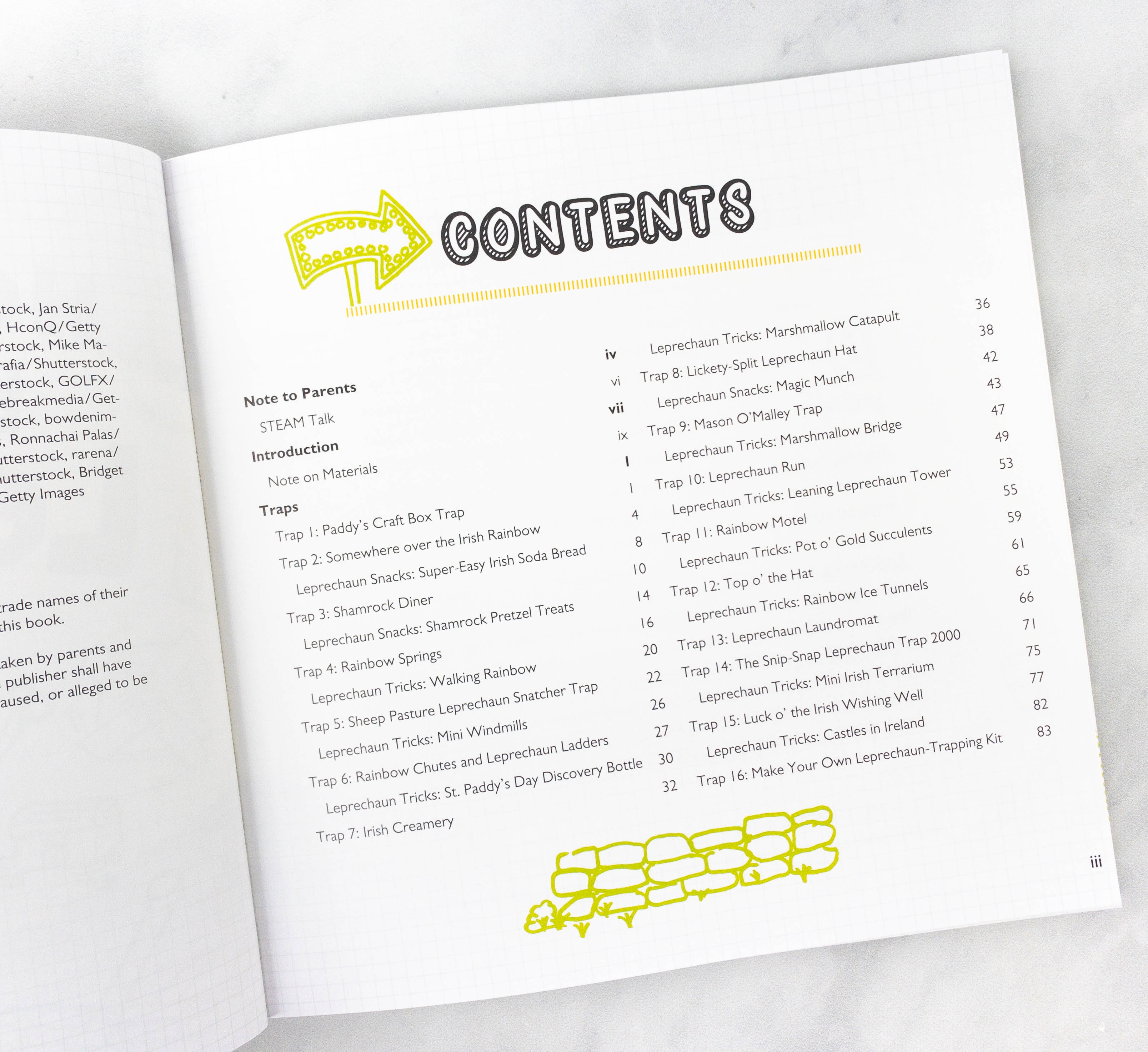 There's a table of contents that lists everything inside the book.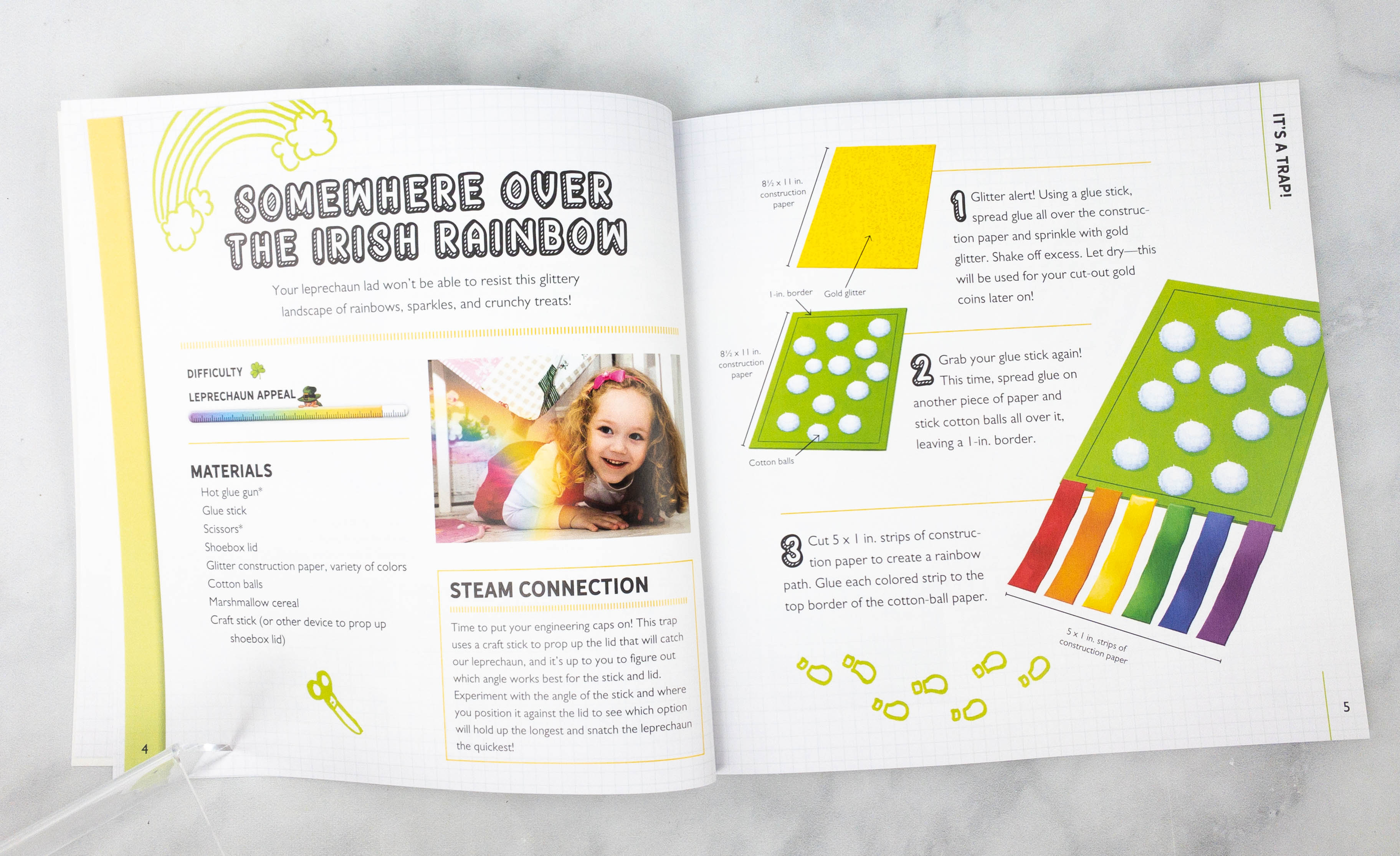 It features 15 traps with illustrated instructions and recipes, plus bonus activities! For each activity, the book also explains how it's related to STEAM (science, technology, engineering, arts, and mathematics.
Here's a sample activity, which is about making an Irish Rainbow trap. They indicated the level of difficulty and also provided a list of materials, along with the easy-to-follow instructions.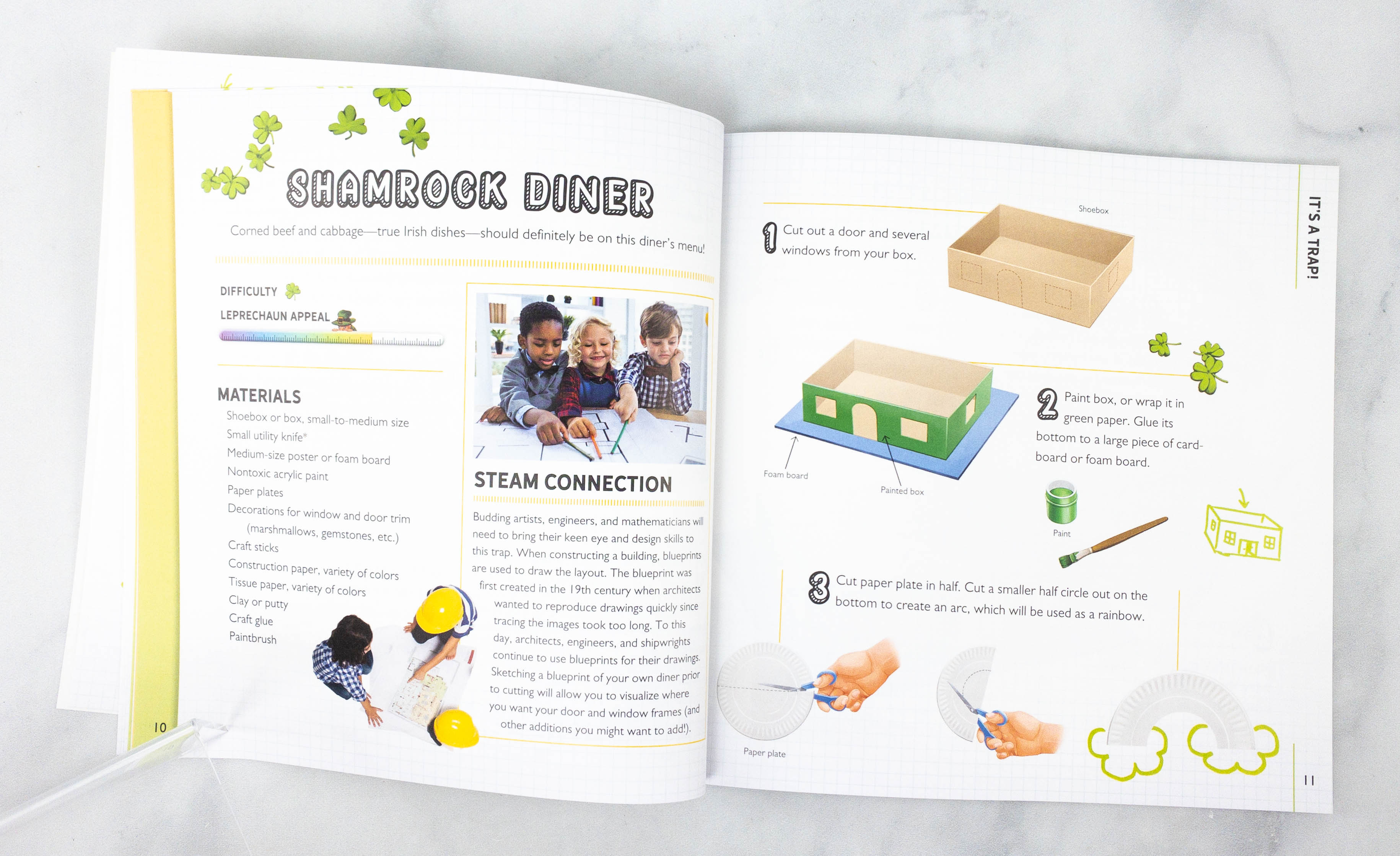 Another activity is about making a shamrock diner! This is a great way to help unleash kids' creativity and also to keep them busy at home.
Peanuts It's the Easter Beagle, Charlie Brown by Charles M. Schultz ($7.89)
Celebrate Easter with Charlie Brown, Snoopy, and the rest of the Peanuts gang in this gorgeous retelling of the beloved Easter special!

It's almost Easter and everyone's getting ready for the holiday with a big Easter egg hunt. When Marcie mentions she's never colored Easter eggs, Peppermint Patty decides to show her how. After Marcie ruins two batches by frying and scrambling them, Peppermint Patty tells her the eggs must be boiled…but she forgets to tell Marcie not to crack the eggs. Marcie ends up making a big batch of egg drop soup! Now there are no eggs to be colored! Will the Easter Beagle come to the rescue before the holiday is ruined?

This keepsake paperback storybook is the perfect Easter basket addition, and comes with French flaps and eye-catching embossing and foil on the cover.

© 2016 Peanuts Worldwide LLC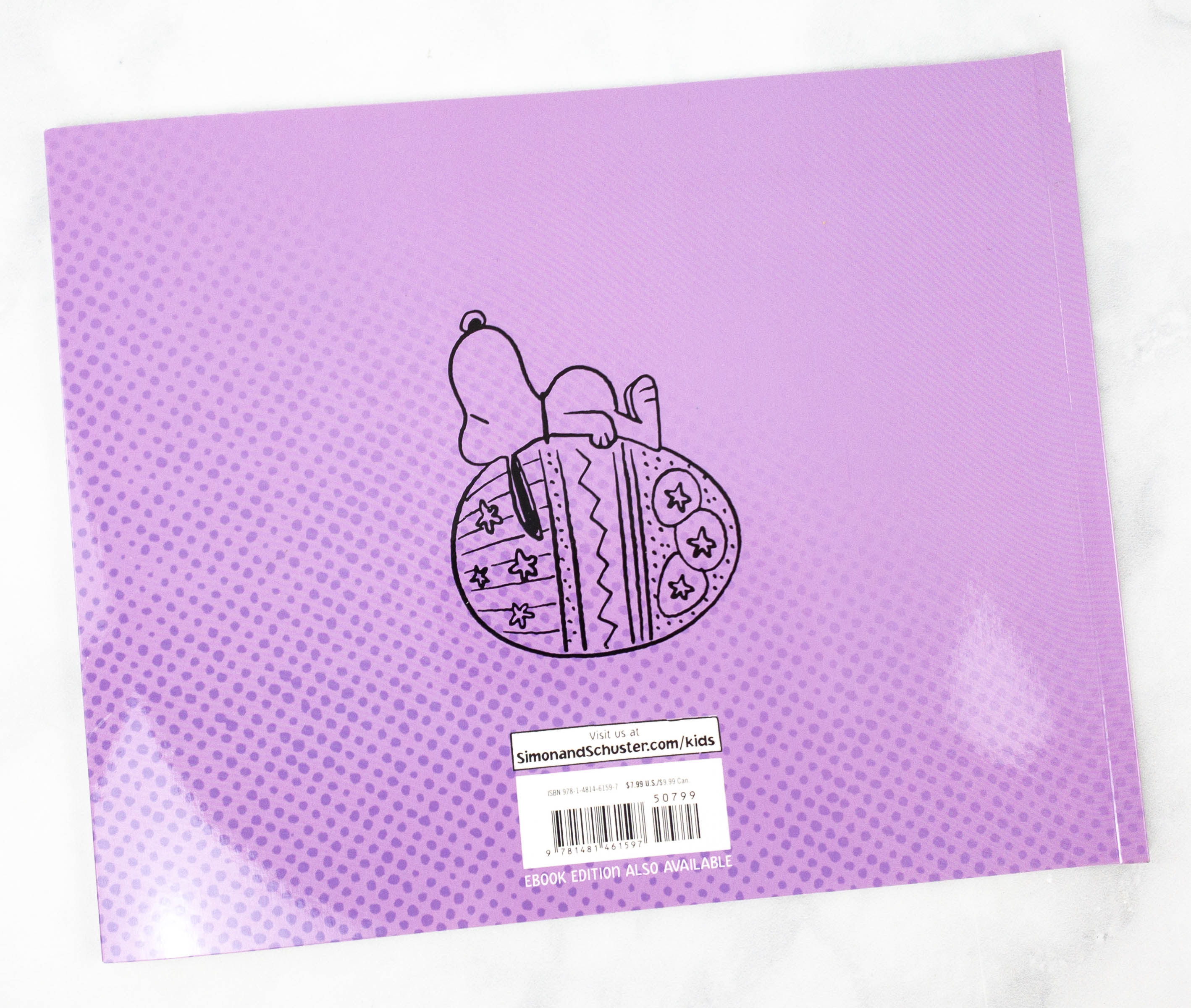 The book cover features familiar Peanuts characters: Charlie Brown, Snoopy, Marcie, and Peppermint Patty! At the back, there's also an illustration of Snoopy on top of an Easter egg.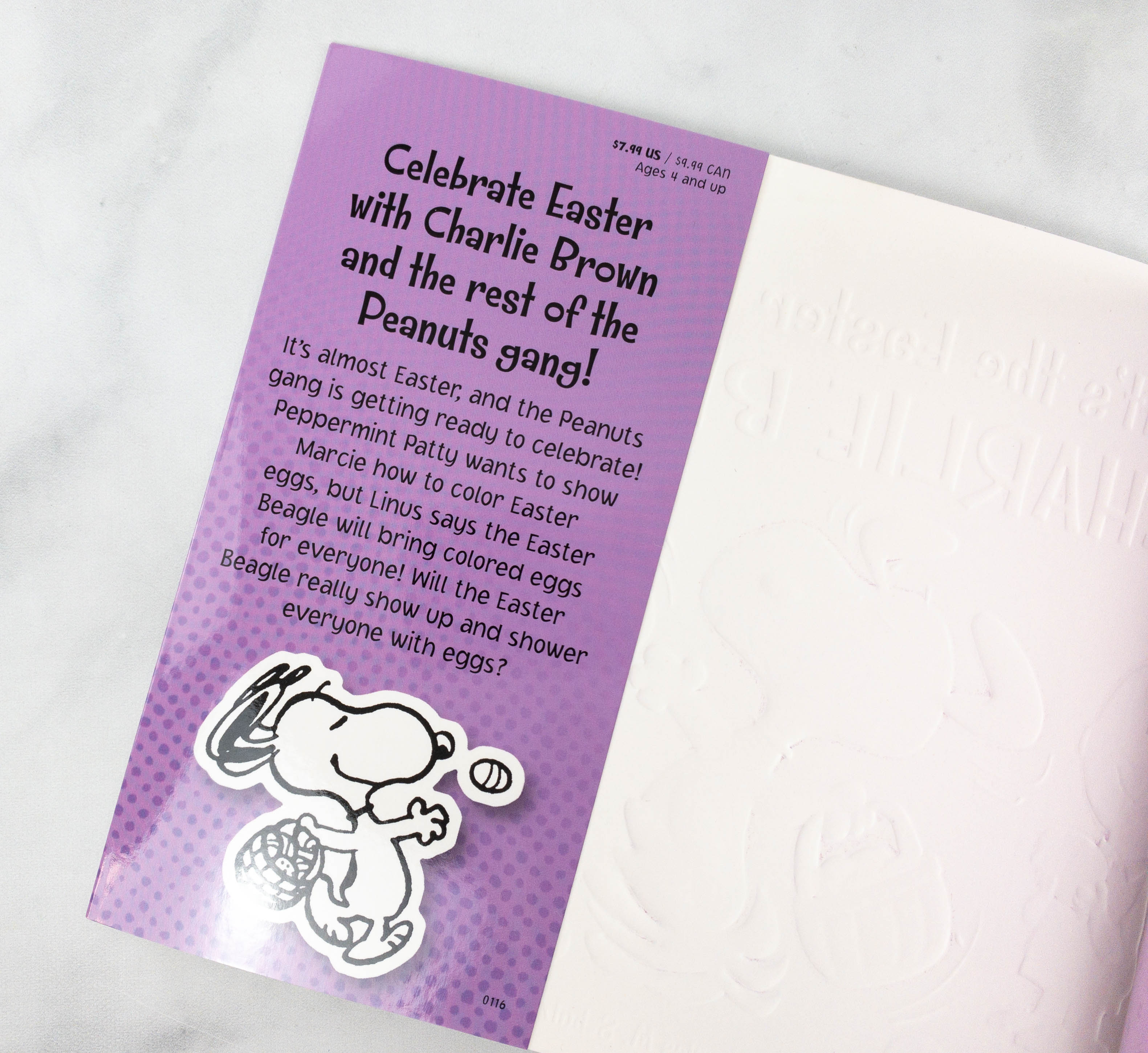 This fun story about the Peanuts gang's Easter celebration came right in time for Easter!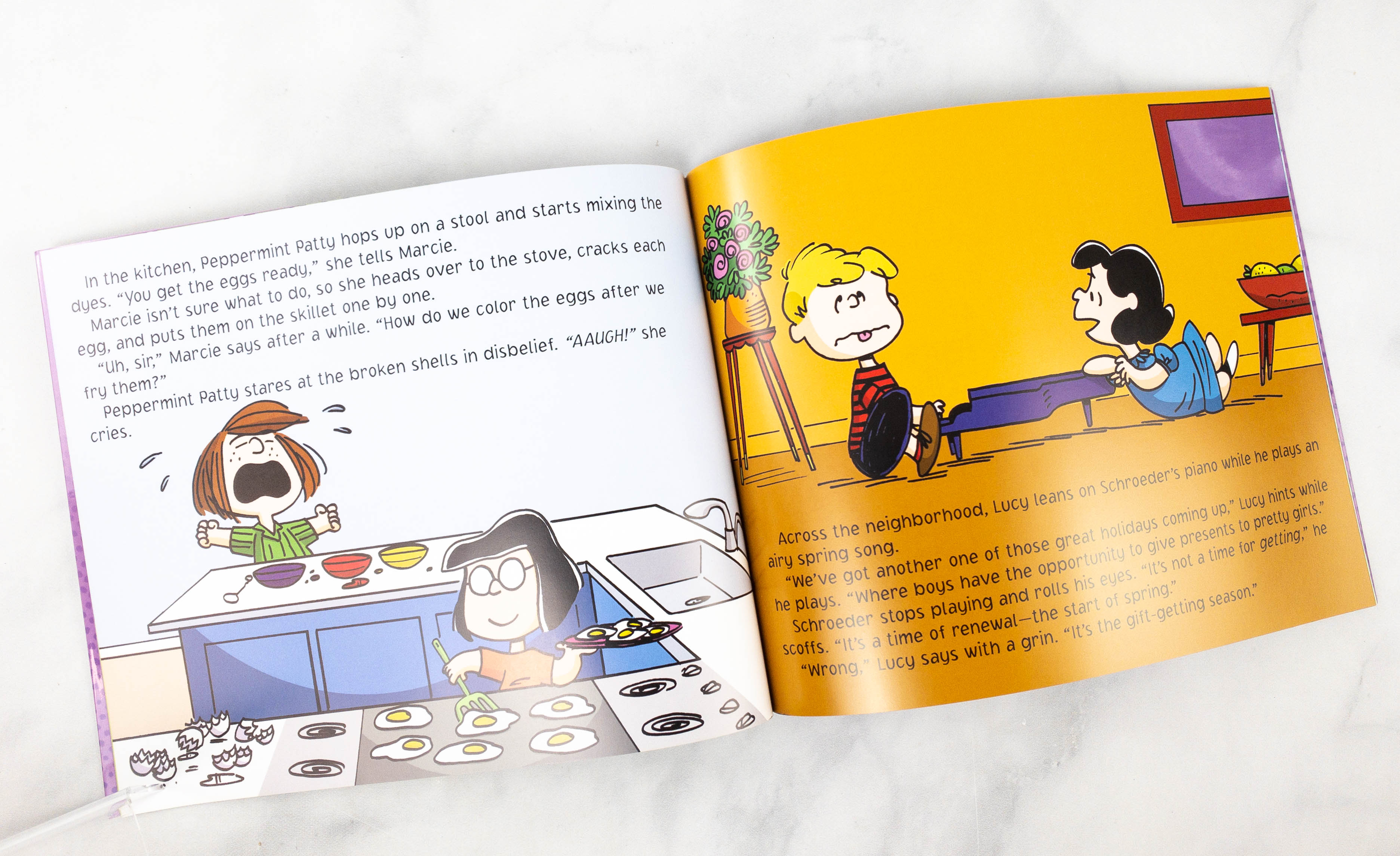 The illustrations are just as charming as the story!
This is also a great read for those who loved the Peanuts movie, and even for new fans who want fun stories involving the Peanuts gang!
Kids BookCase Club sends age-appropriate and engaging books for different age brackets. This box is for 7-8 year old boys, and all three books were a hit with my son. There's a fun book about dinosaurs and it's now one of his favorites! He also enjoyed the St. Patrick's Day themed activity book, as well as the Easter-themed book featuring the Peanuts gang. This subscription is great if you have young readers at home. They provide books that are ideal for different ages and it's also a great way to start building a book collection for the kids!
Are you getting Kids BookCase Club?