Kidpik is a styling subscription box for sizes 4-16 that offered with no subscription, styling, or shipping fees. (It's like Stitch Fix, but with no styling fee!) Kidpik can now be purchased once a season, twice a season or monthly. The box will be sent at no cost and you'll only be charged once you pick the items you want to keep. There's also no return shipping fee to send items back, so your child can ultimately decide which items are his to keep.
If you don't like what they've sent your child, they give you 7 days to pick the items you want to keep or return. Log in to complete checkout within a week, if not, your credit card will be charged for the box. A 30% discount will automatically apply at checkout when you keep the entire box!
Kidpik offers styling subscription boxes for boys and girls, and recently, they opened a subscription box for toddlers as well! This is the review of the Kidpik Boys box.
DEAL: Save 50% on your first box when you keep it all + FREE Shipping with coupon code BEWELL50.
Kidpik's box has topped our readers' choice list of best clothing boxes for kids two years in a row!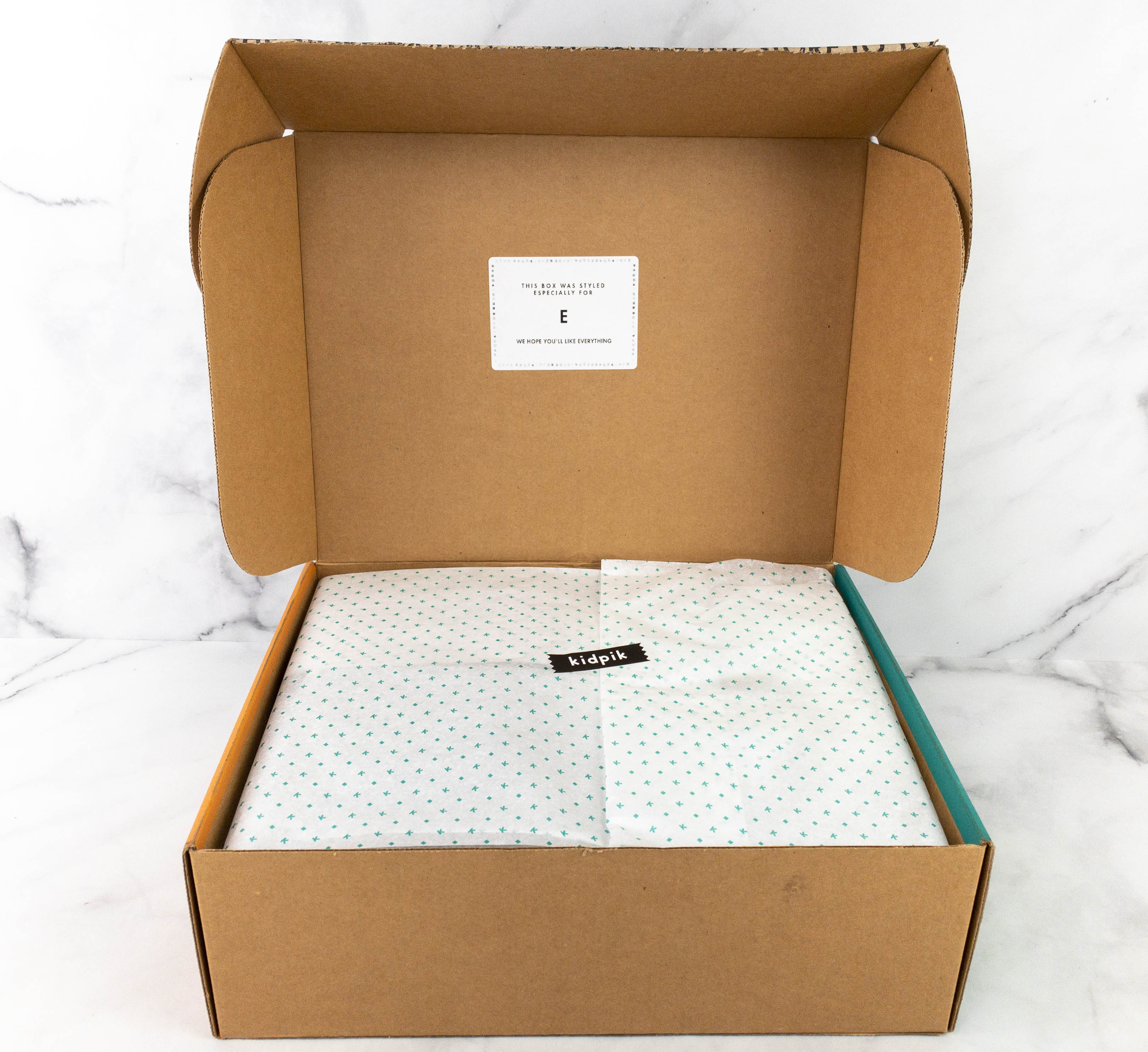 Each box will include 7 pieces of clothing, shoes, and accessories, curated by a stylist based on the info from the fun and interactive style quiz you fill-up upon sign up. The average price of a box is $95.00, with the 30% discount for keeping all of the items.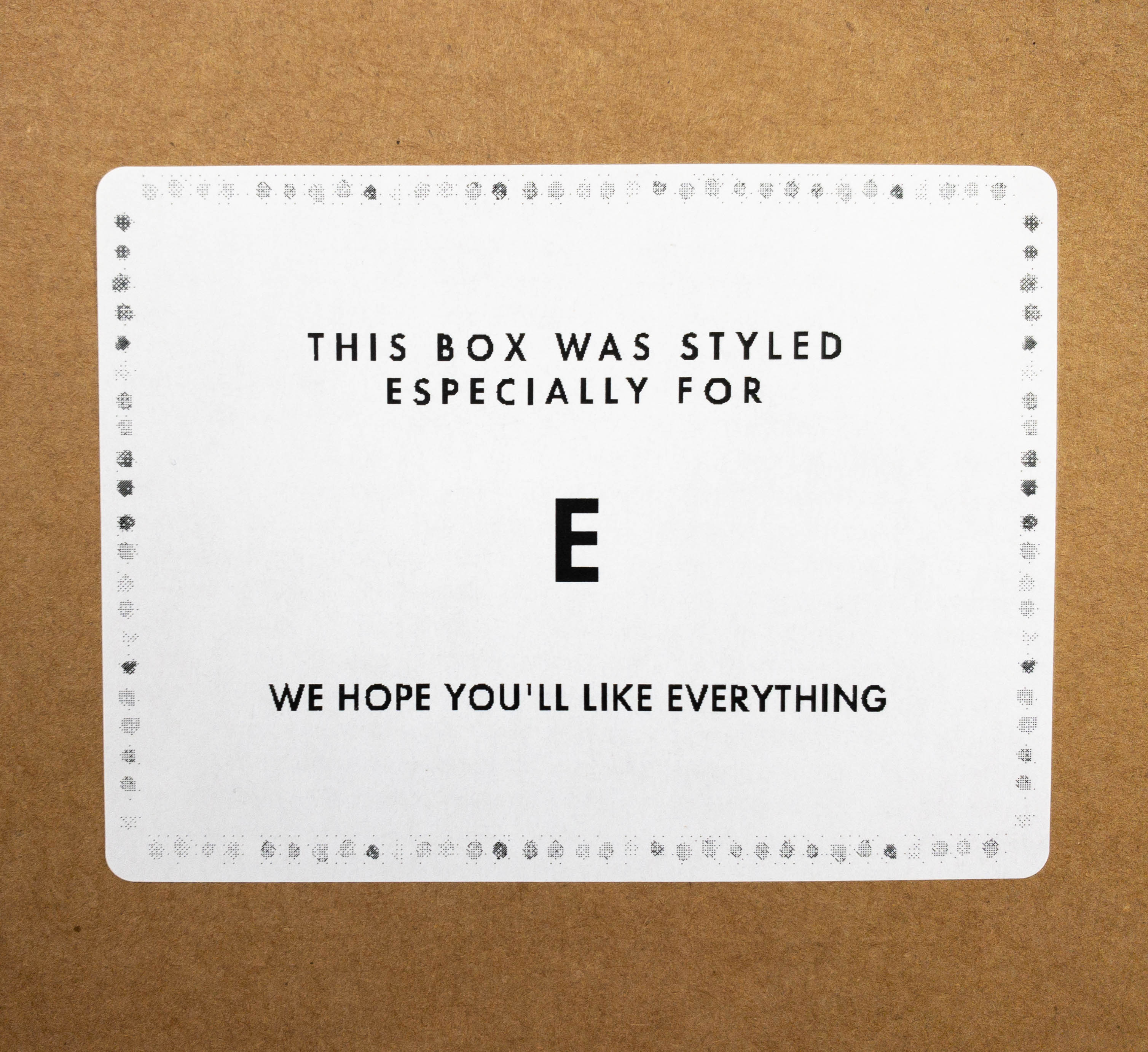 This box was styled especially for my son!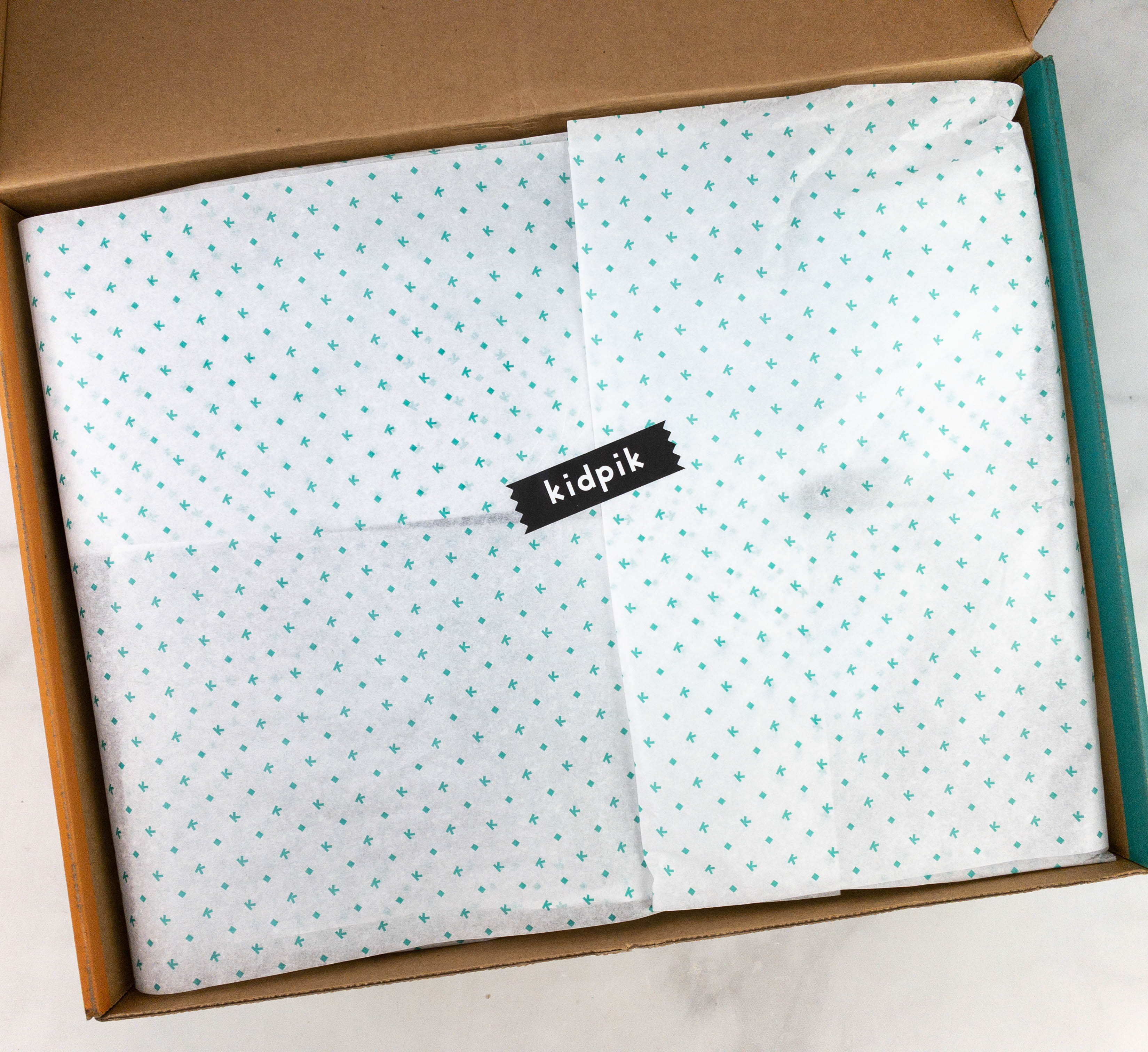 The clothing pieces were wrapped in printed paper, sealed with a Kidpik sticker.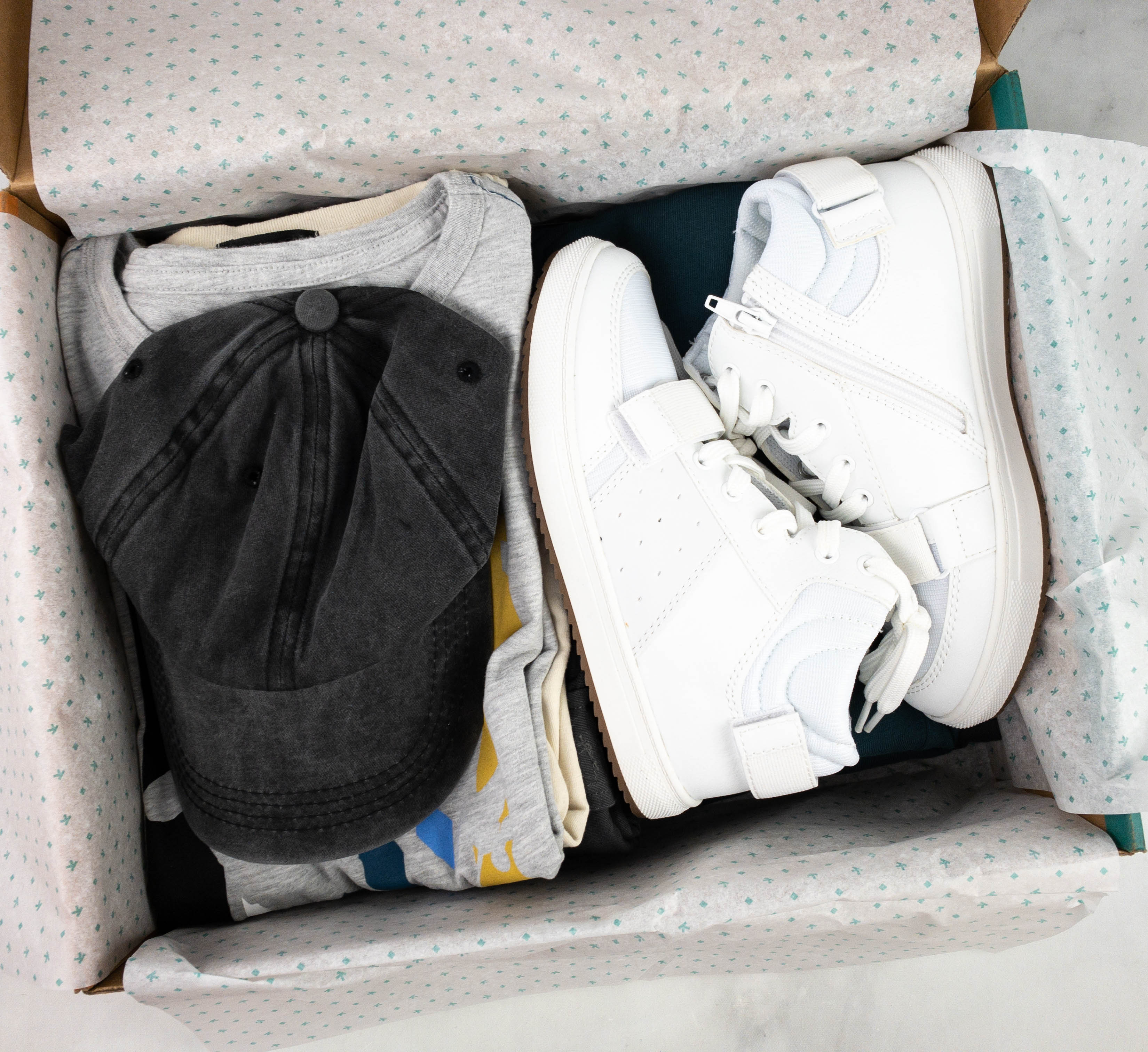 Everything was packed neatly.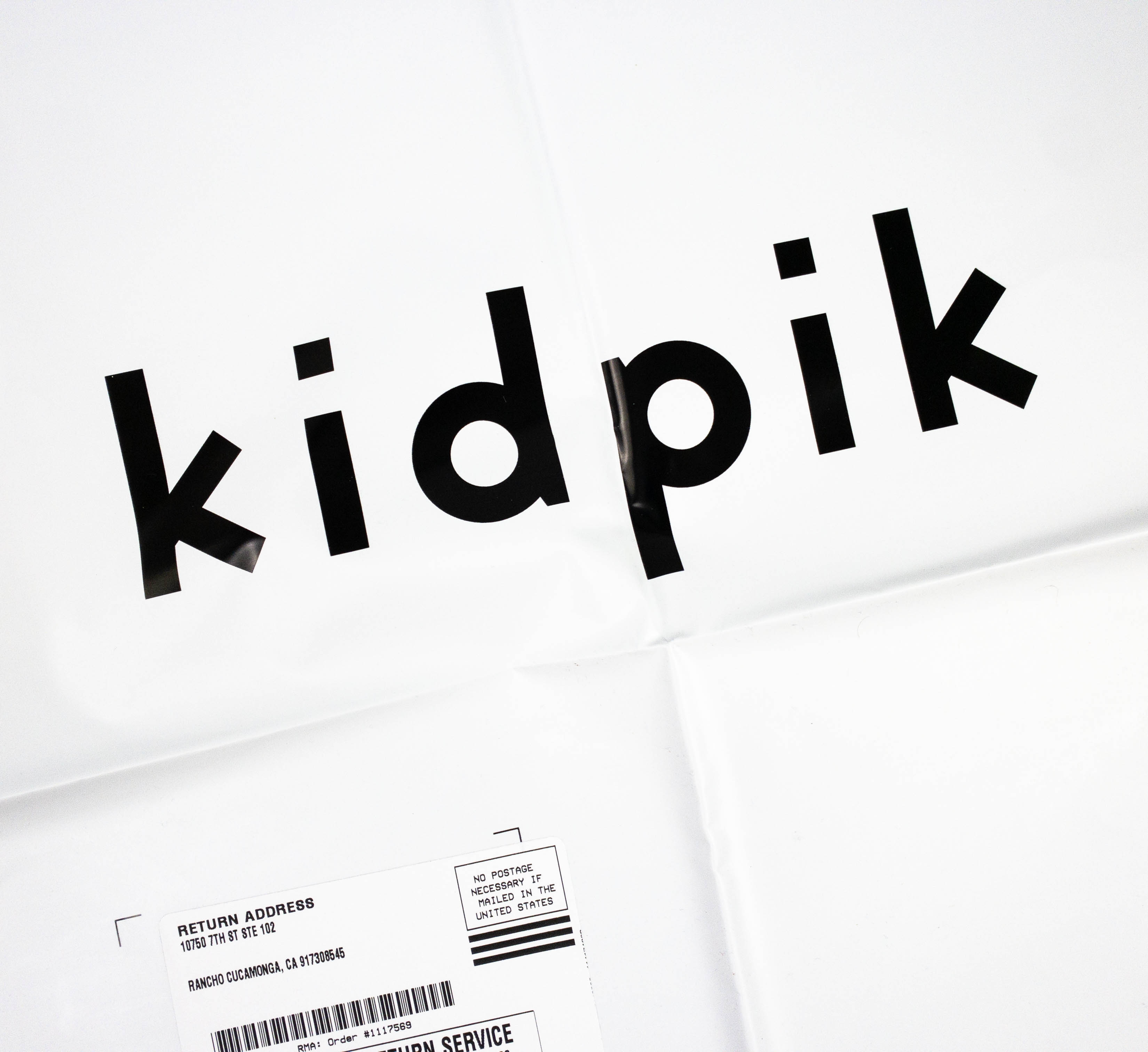 The box includes a return packaging in case there are items you don't want to keep.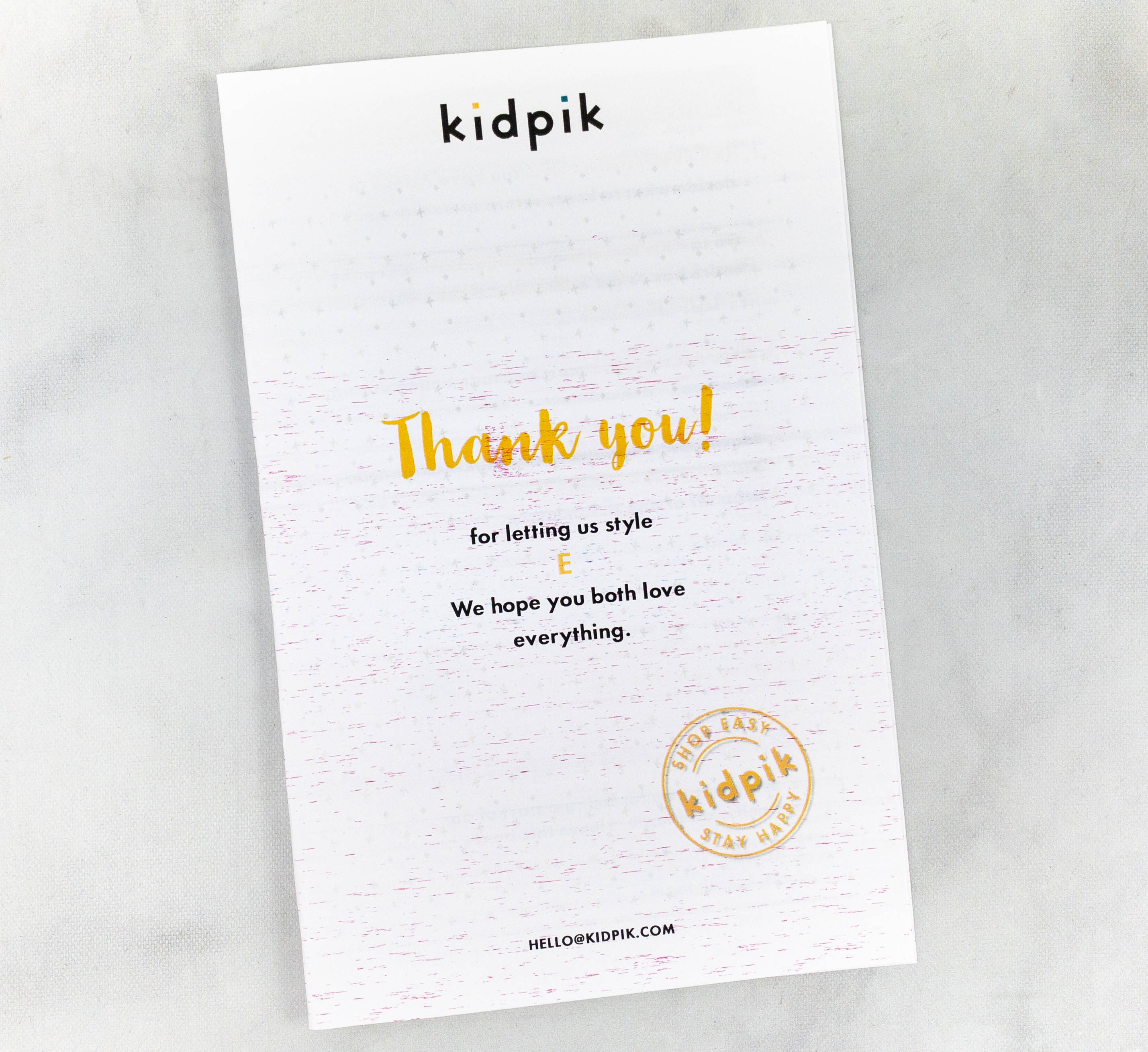 There's also a pamphlet with a thank you message from Kidpik!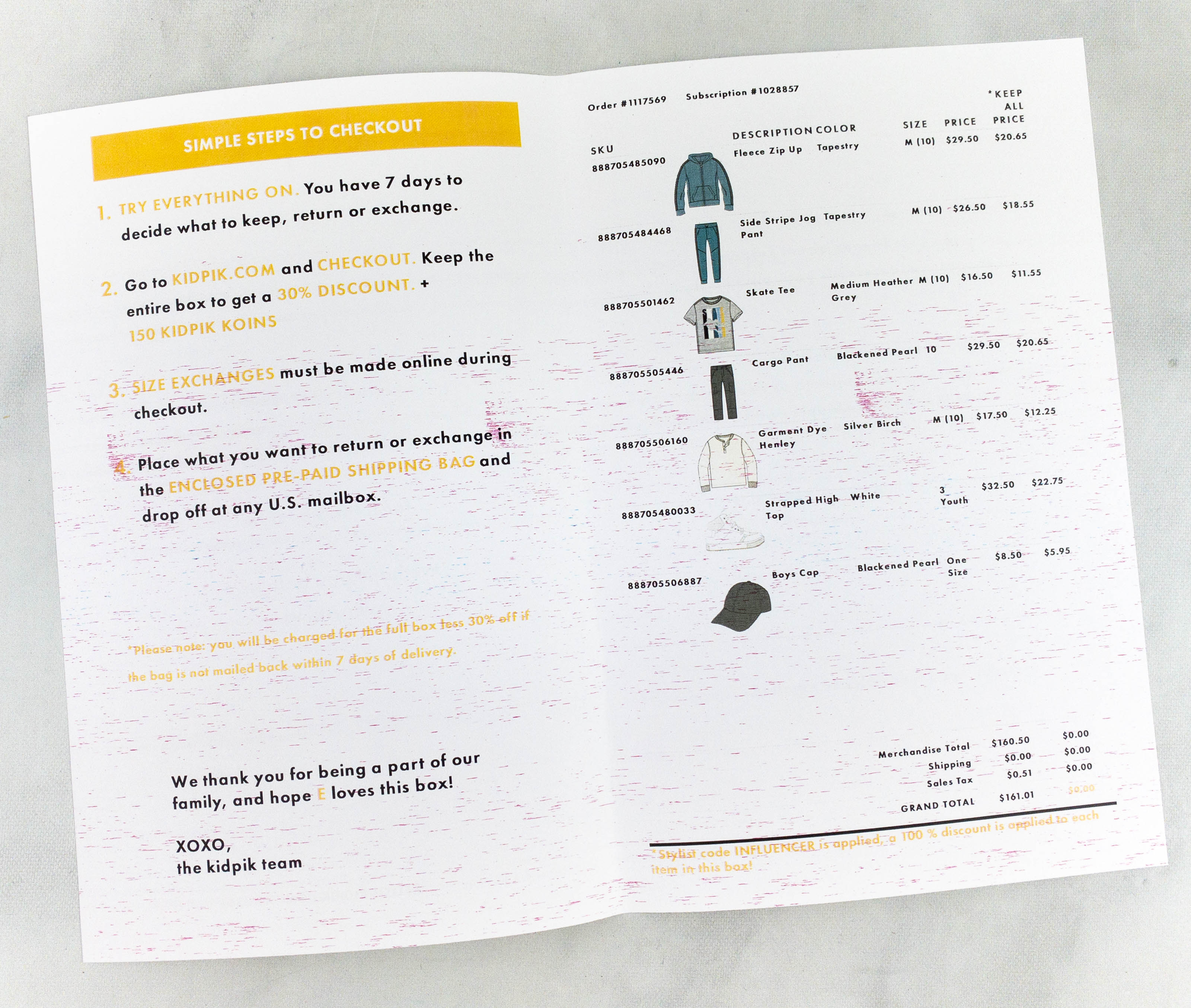 Inside, it contains a list of the items, their prices, and the broken out price for each item if you keep the entire box. These prices are super reasonable and the shopping is devastatingly easy.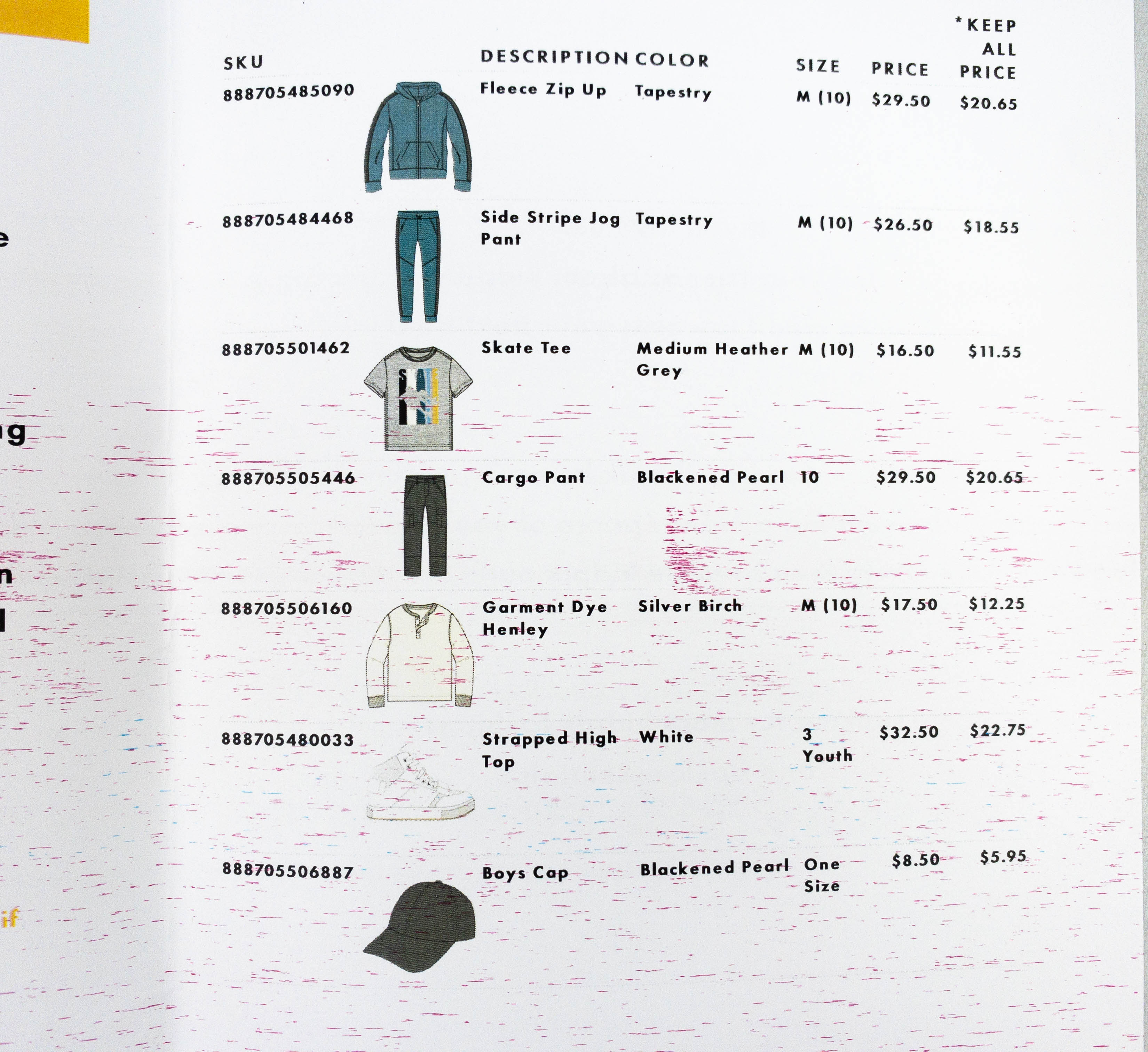 The total for this box with 7 items was $160.50. When you checkout you can get a 30% discount by keeping the entire box. If there are items you kept because it was cheaper but don't want, you can return them in the envelope. So if it makes sense to keep the entire box, just return anything you don't want, and Kidpik will donate it for you!
All the items in the box!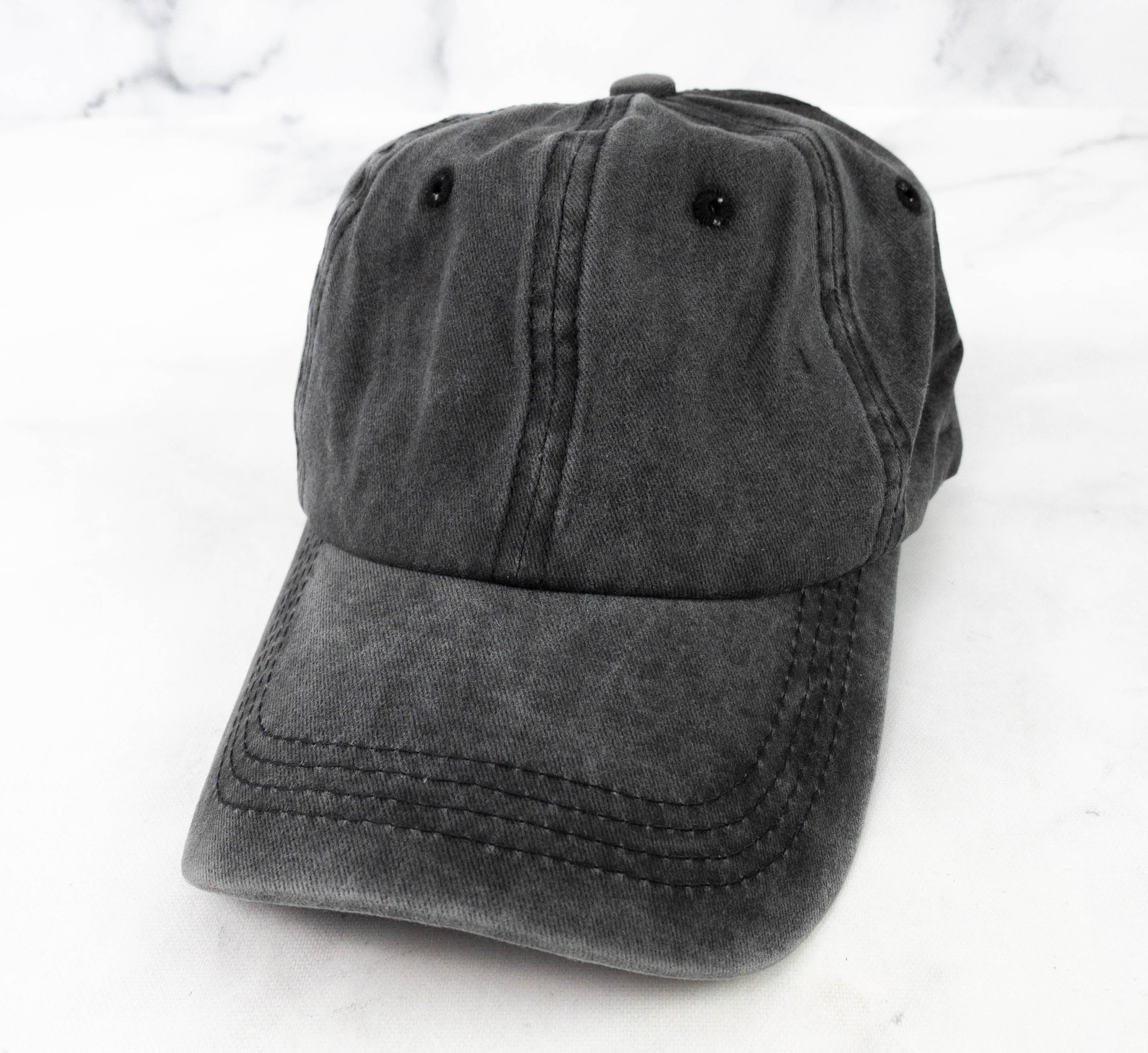 Boys Cap ($8.50; $5.95 if you keep all) This cap features a faded effect, which gives off a vintage, grunge vibe.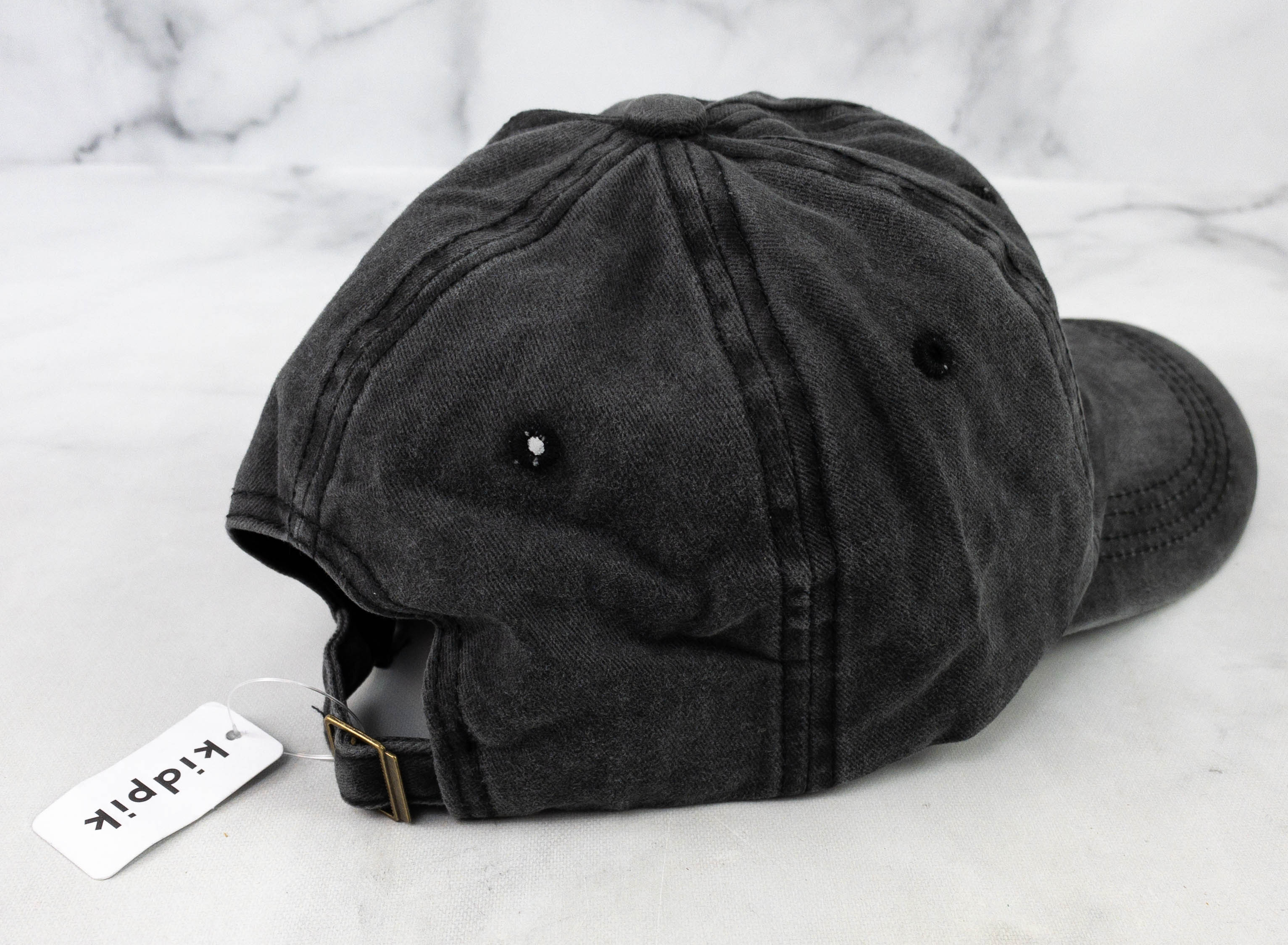 The gold-colored buckle detailing at the back adds appeal to the overall aesthetic. This will look good with just about any casual outfit!
Strapped High Top ($32.50; $22.75 if you keep all) Plain white shoes may not be the best choice for kids as they tend to get their shoes messy most of the time, but I can't deny the fact that white shoes look really good with anything.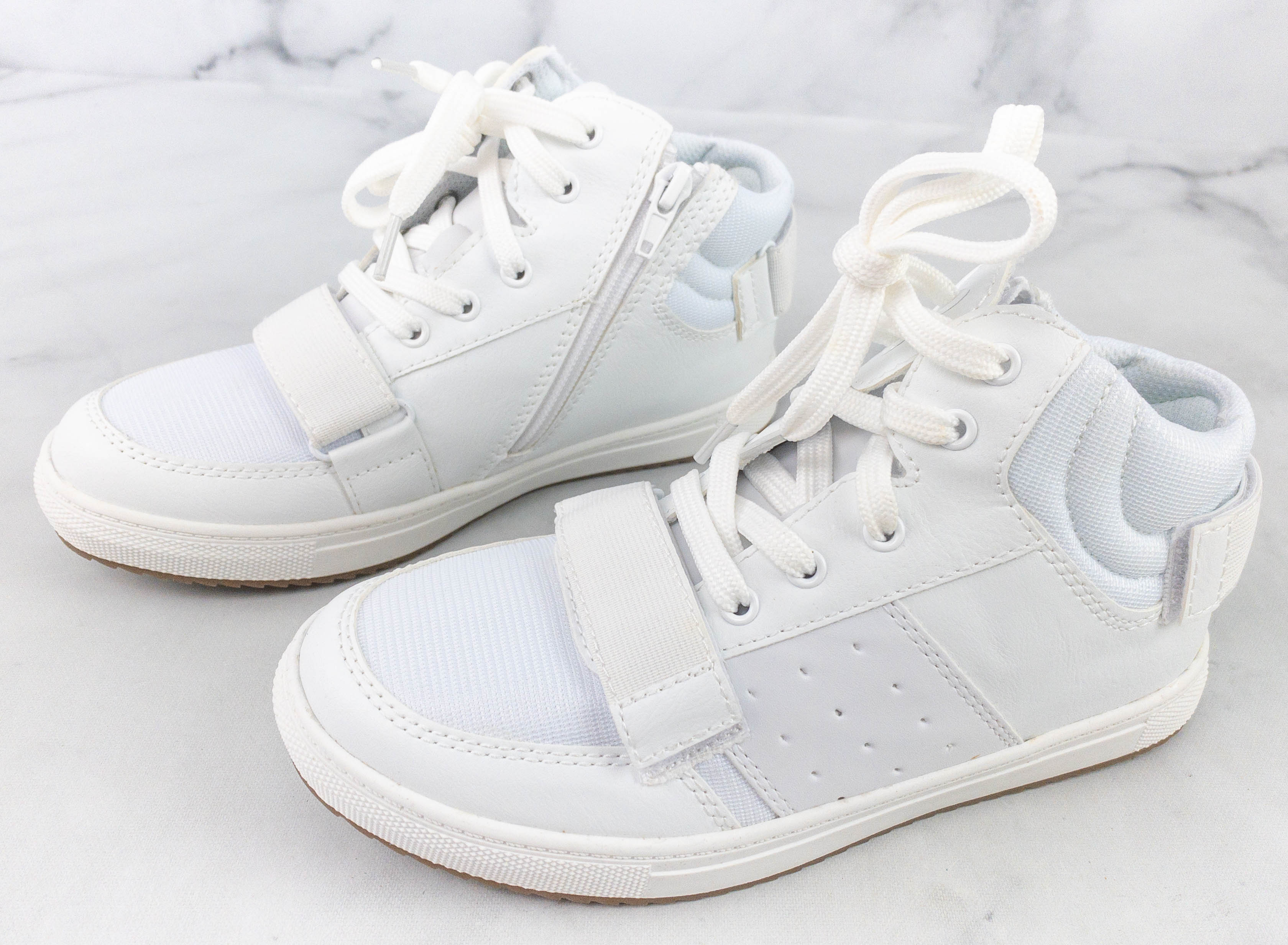 This pair has both straps and laces for a nice and comfortable fit. This also ensures that the shoes are securely worn so they won't fall off even during play time!
It has a rubber sole with a good grip.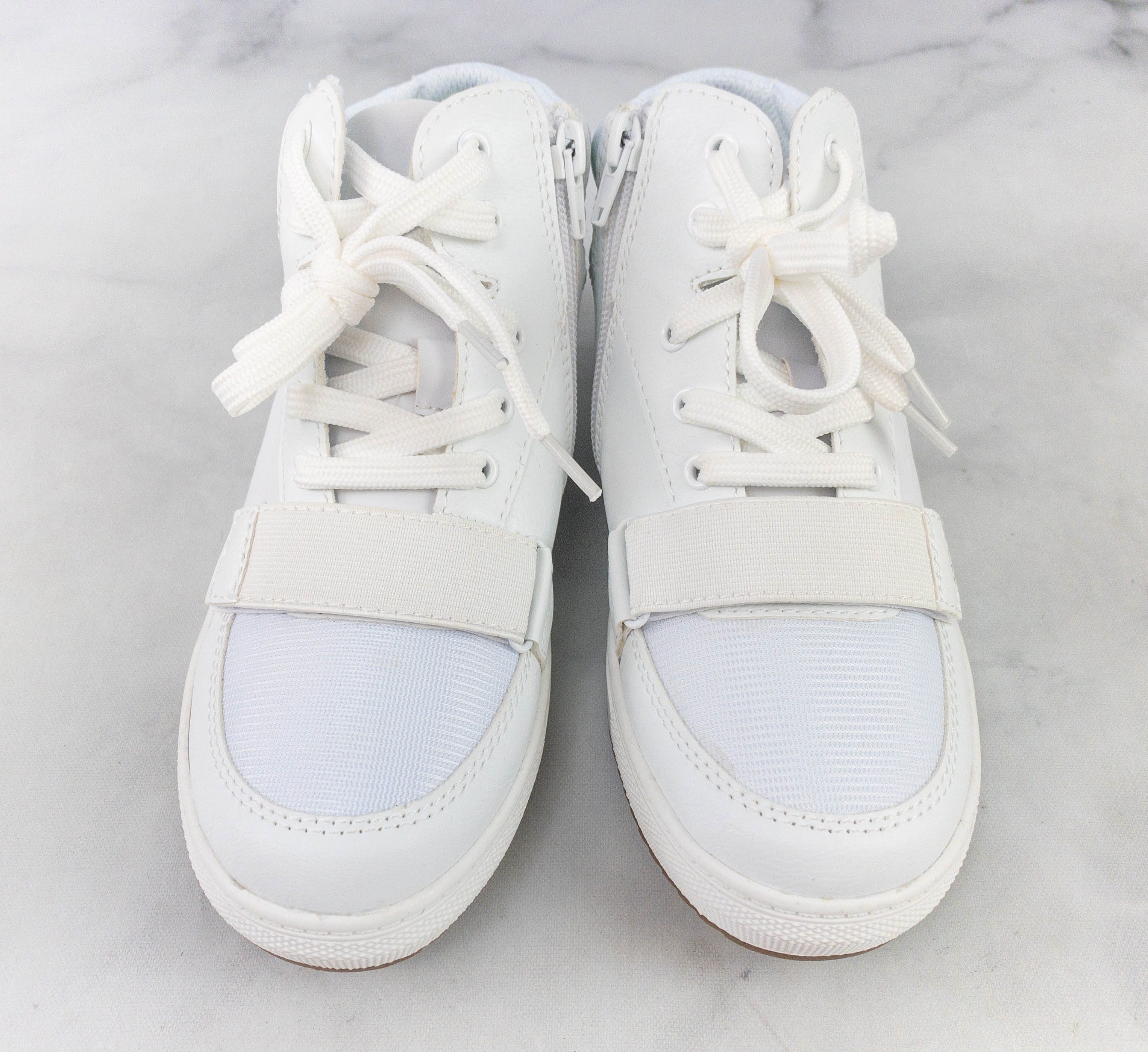 There is a zipper on the side for easier wearing and removal. This design is also versatile enough to be worn with casual clothes or semi-formal attires.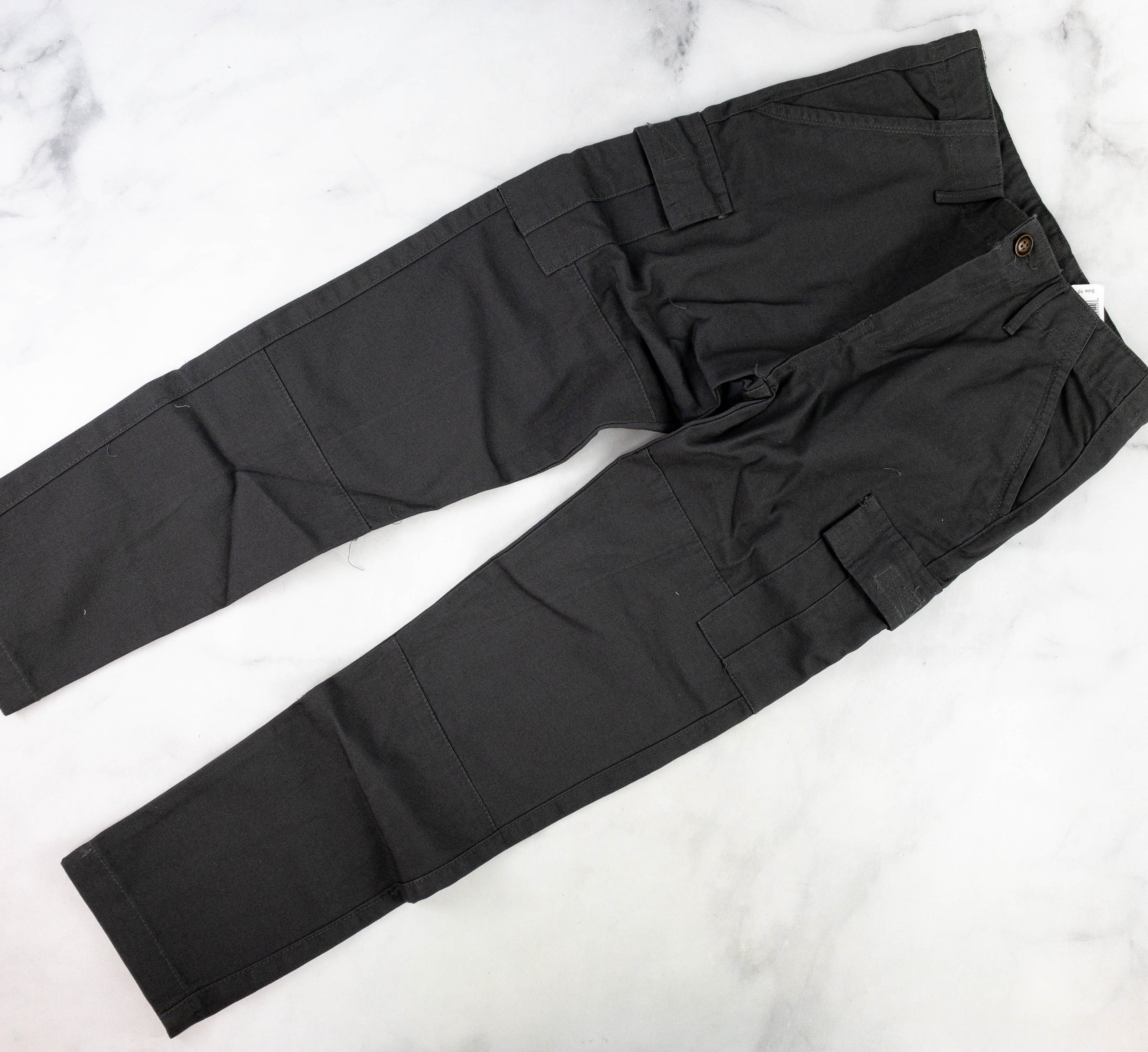 Cargo Pant ($29.50; $20.65 if you keep all) It's a cargo pant in black, a versatile clothing piece that my son can wear on any casual day!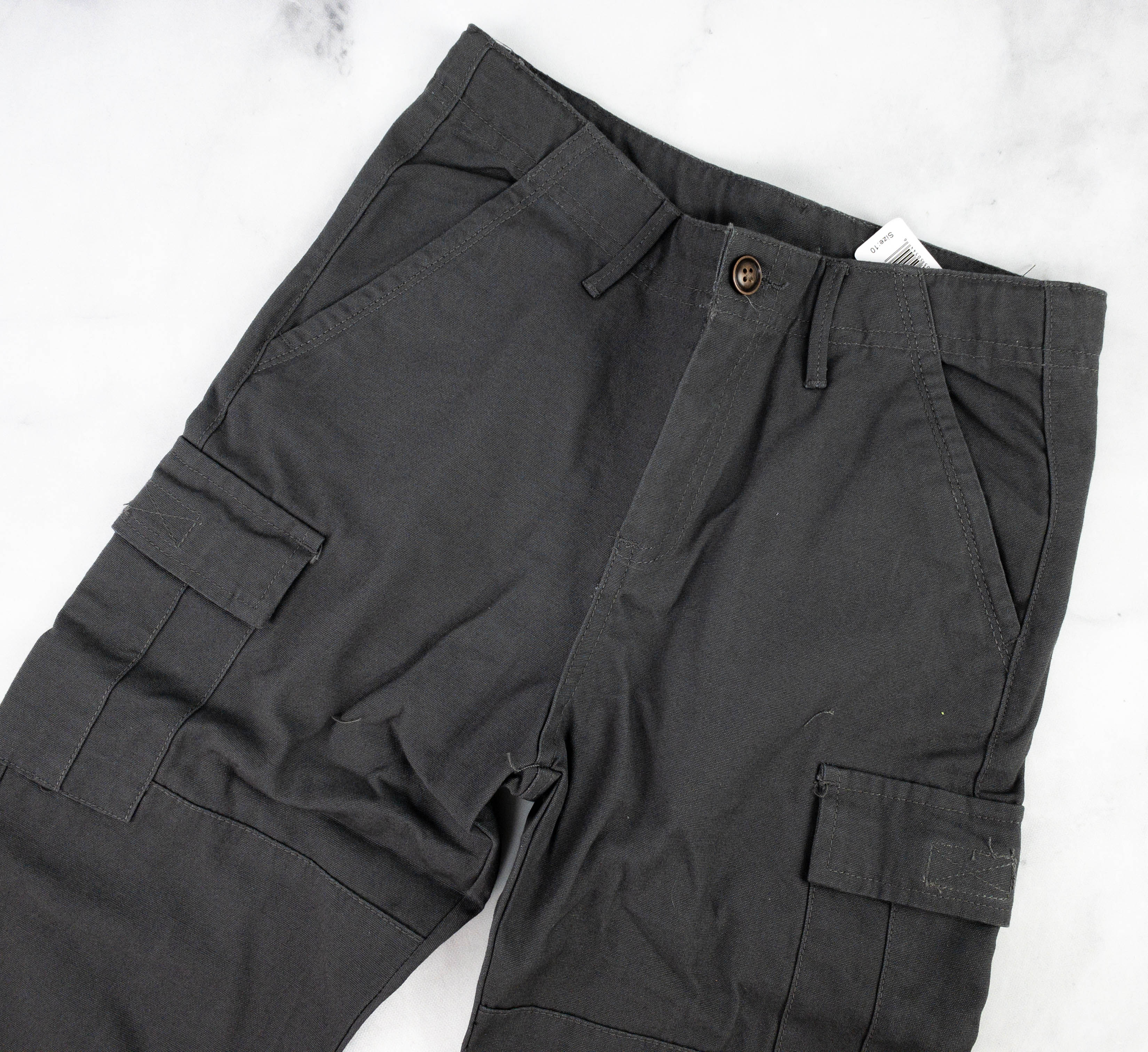 It has a loose fit, so my son can move around easily while wearing it.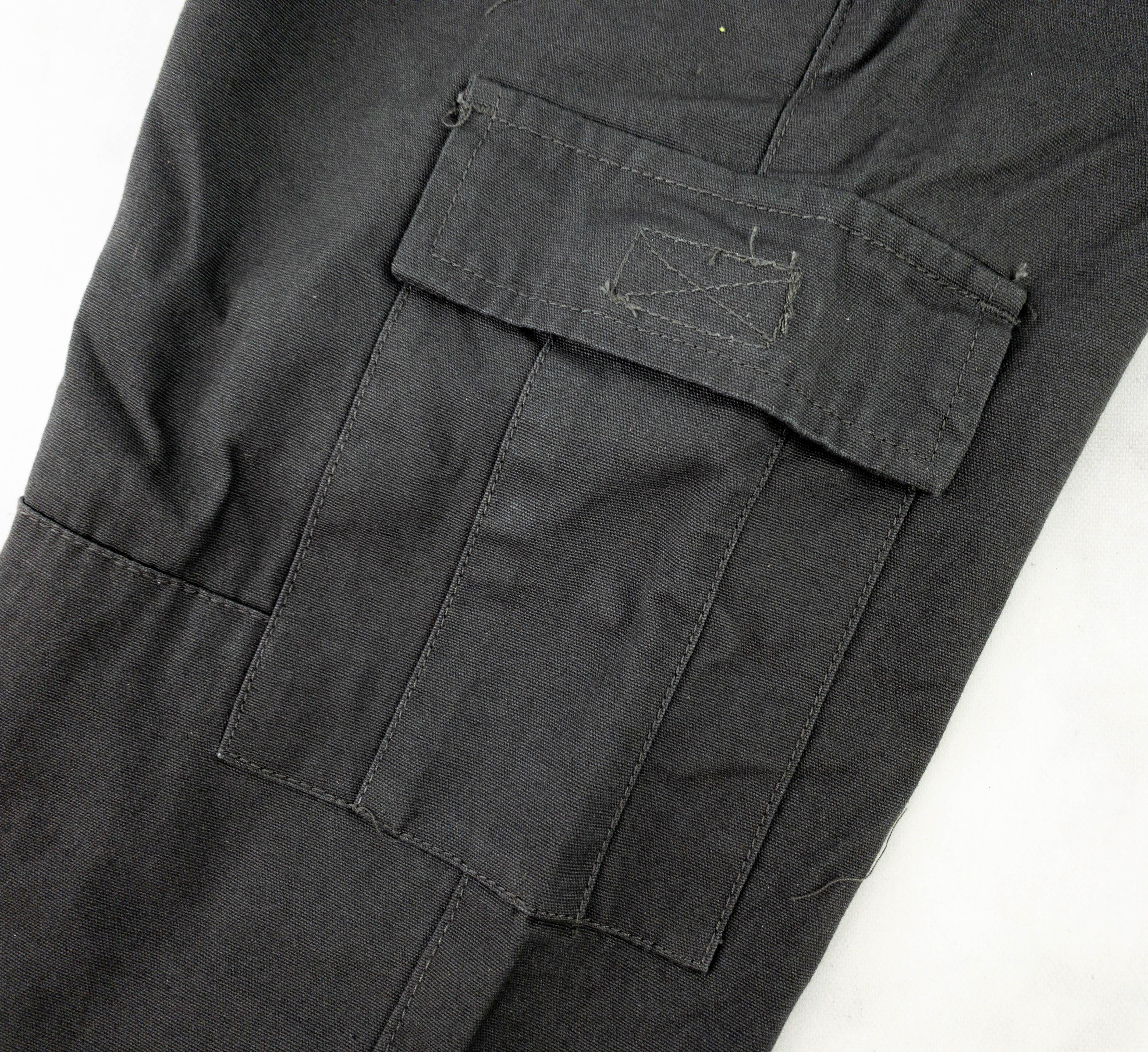 It also features four pockets, where he can put small items he wants to bring with him.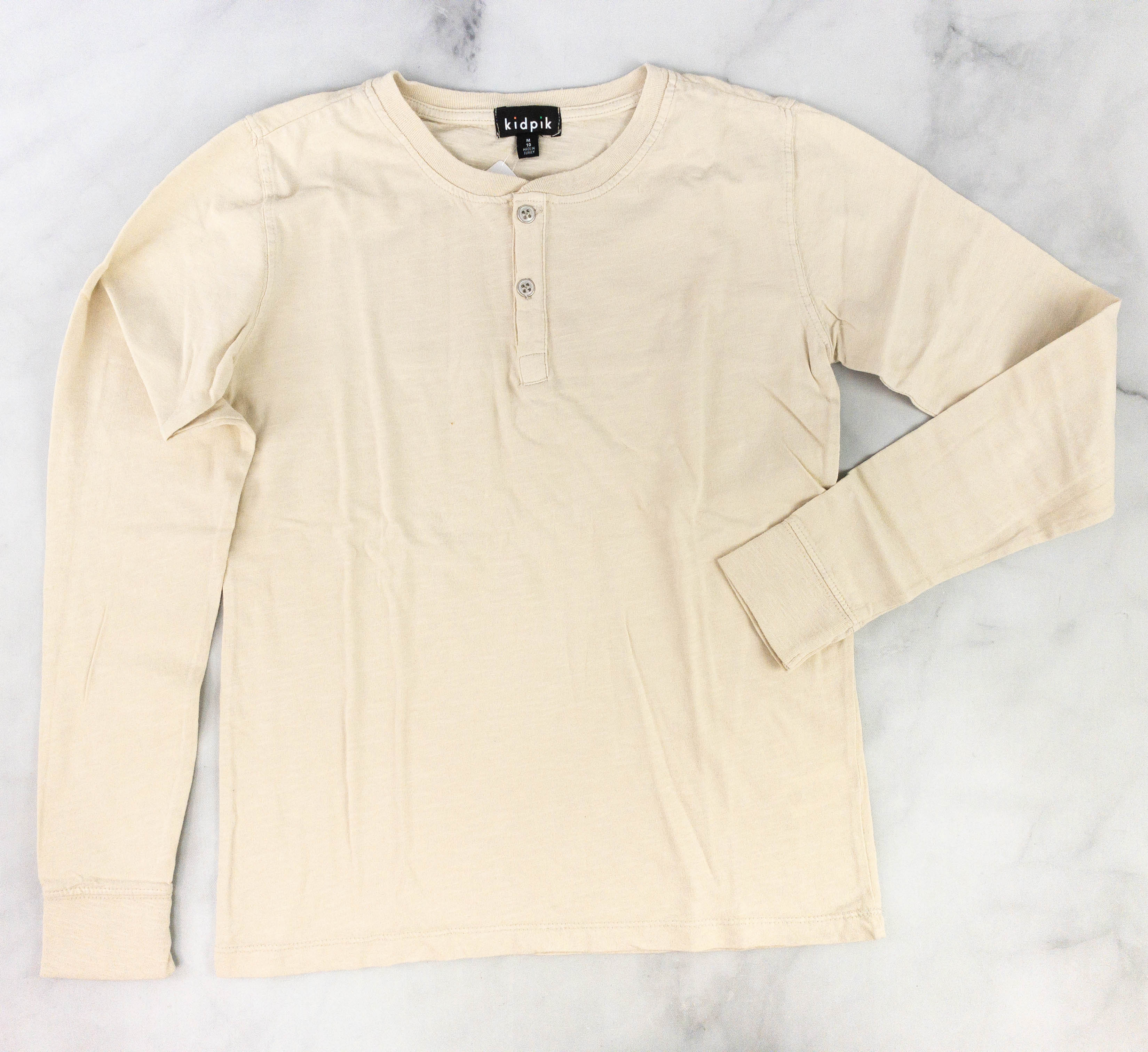 Garment Dye Henley ($17.50; $12.25 if you keep all) For the colder days, they included a long-sleeved top in beige.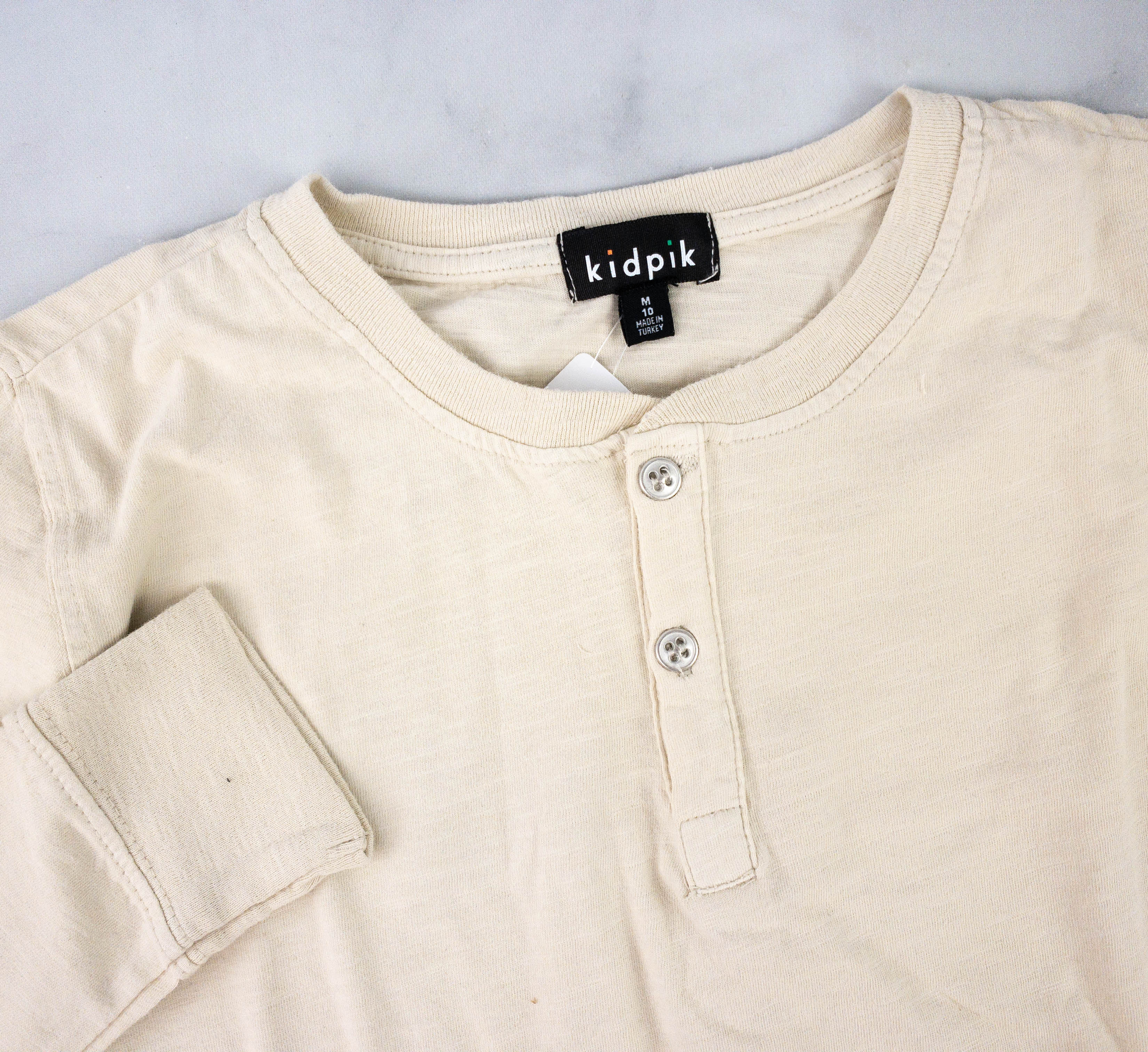 It features two buttons near the collar, and it's up to the wearer if they want it all buttoned up or not. My son likes wearing them all buttoned up.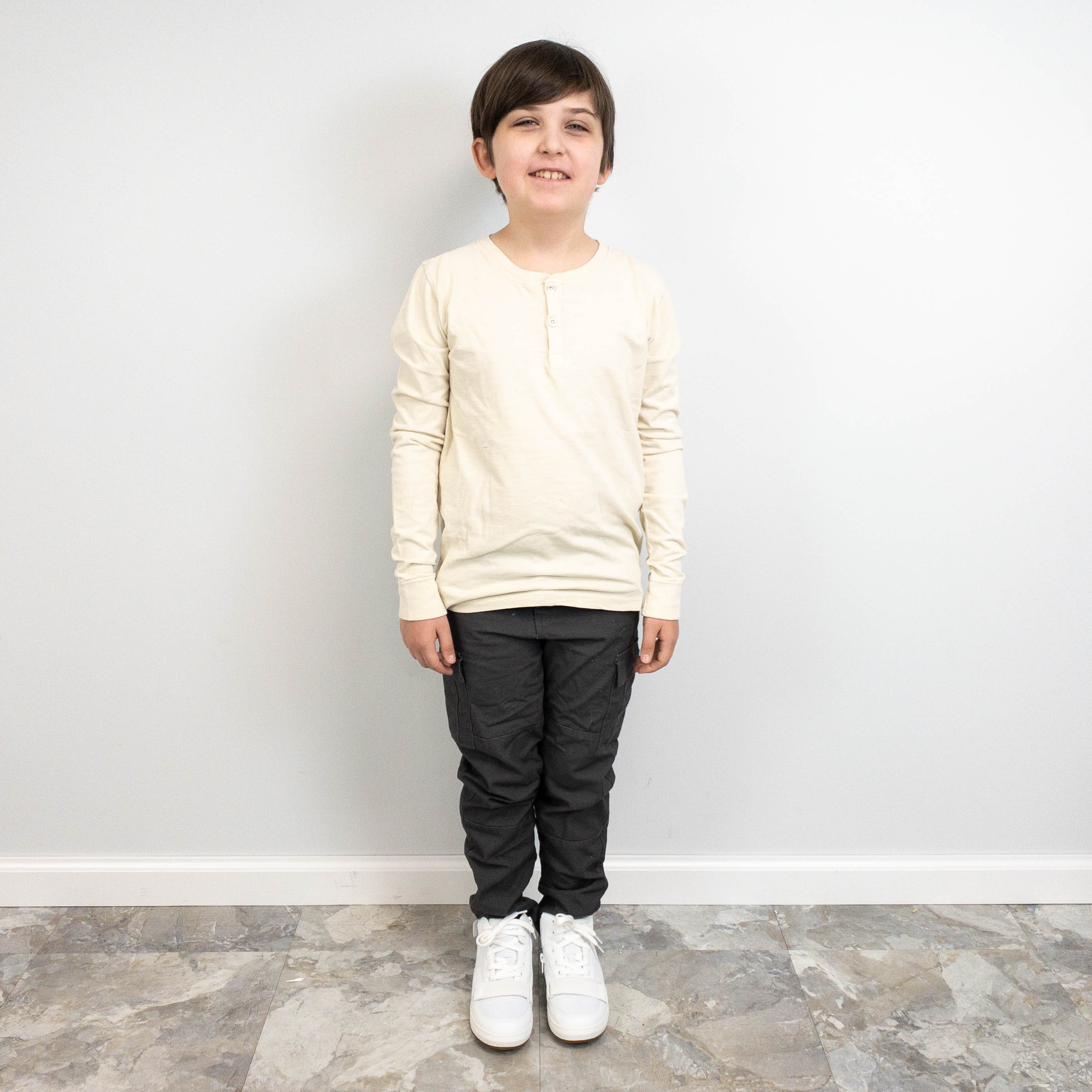 Here's my son wearing the white shoes, black pants, and long-sleeved tee. This ensemble looks really nice and my son feels comfortable wearing them as well!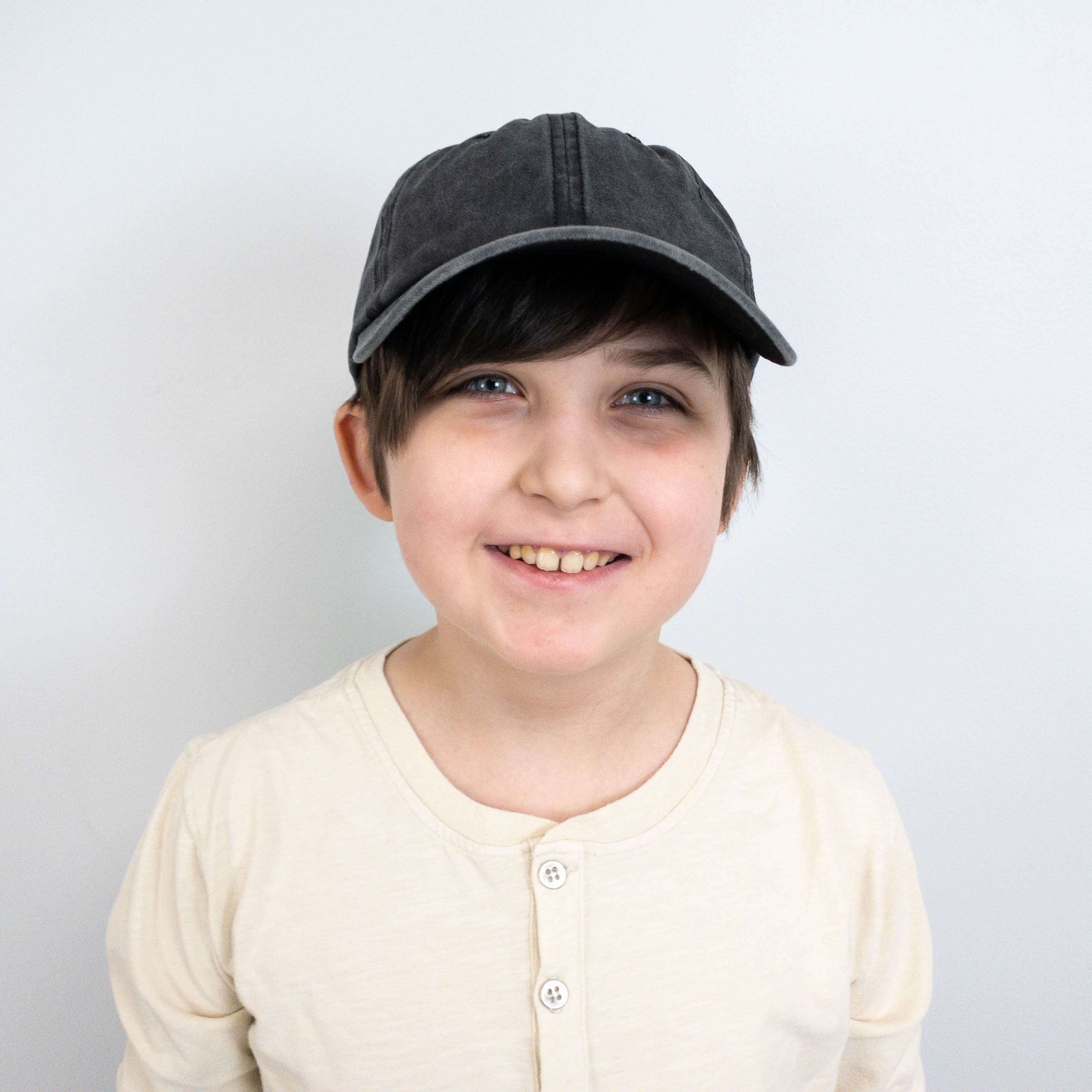 Look at him all happy wearing that cap!
Skate Tee ($16.50; $11.55 if you keep all) Next up is a graphic tee. It's in gray with a black thread lining on the shoulders and sides.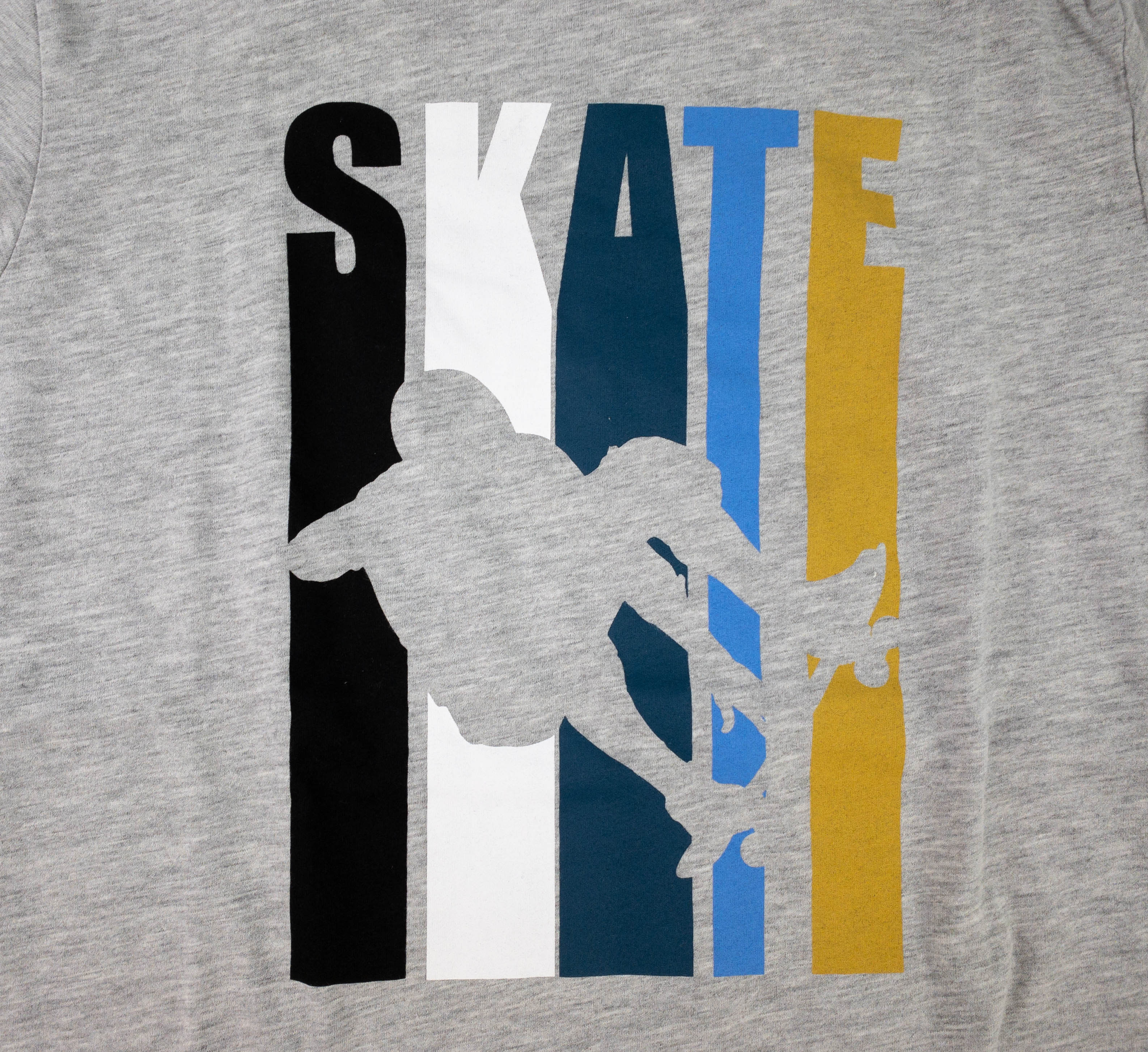 It has a multi-color striped print in front, dripping from the word SKATE. In the middle, the blank space forms an image of a person on a skate board!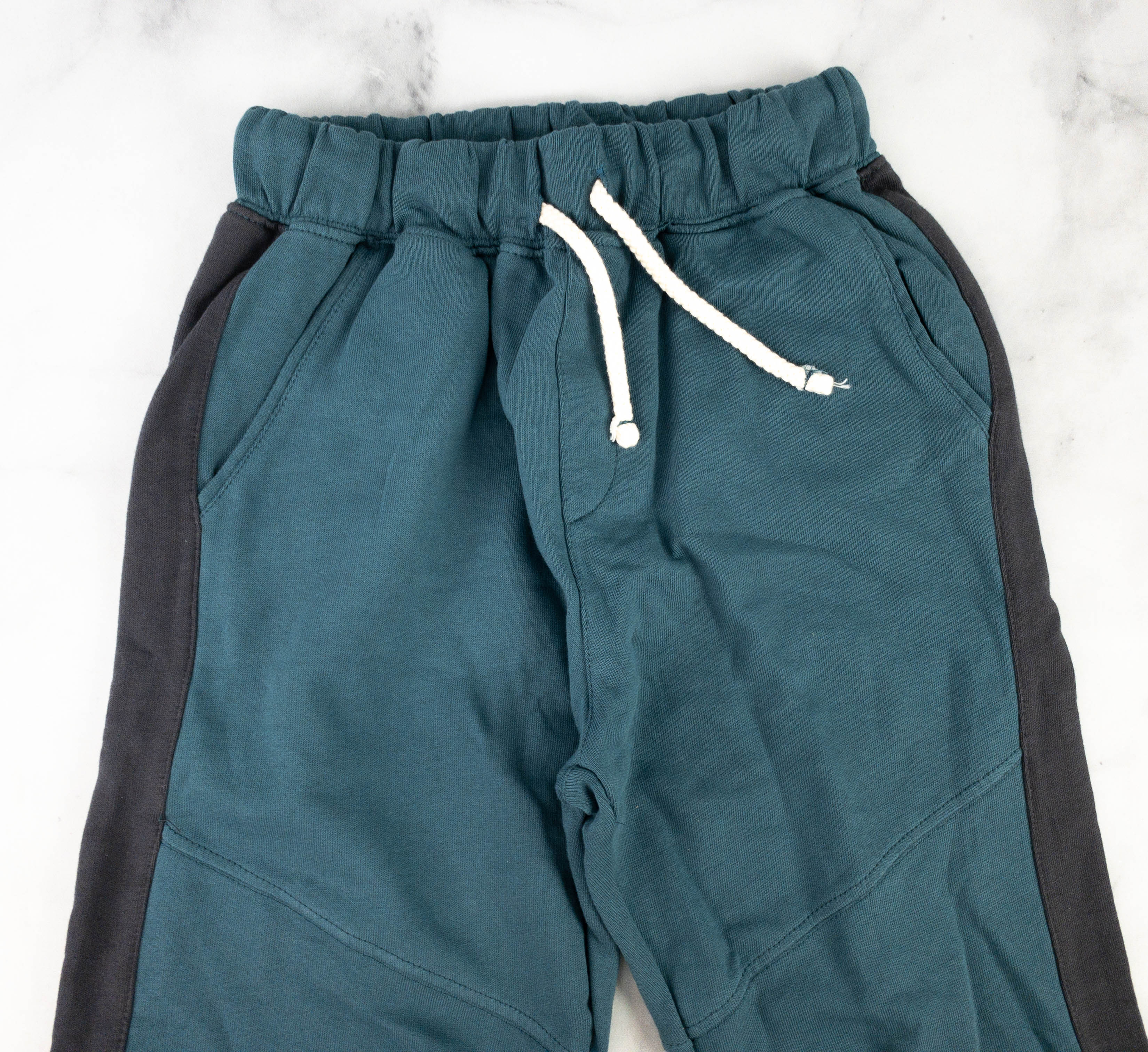 Side Stripe Jog Pant ($26.50; $18.55 if you keep all) This jogger pant features a dark blue-green color with a black stripe along the sides.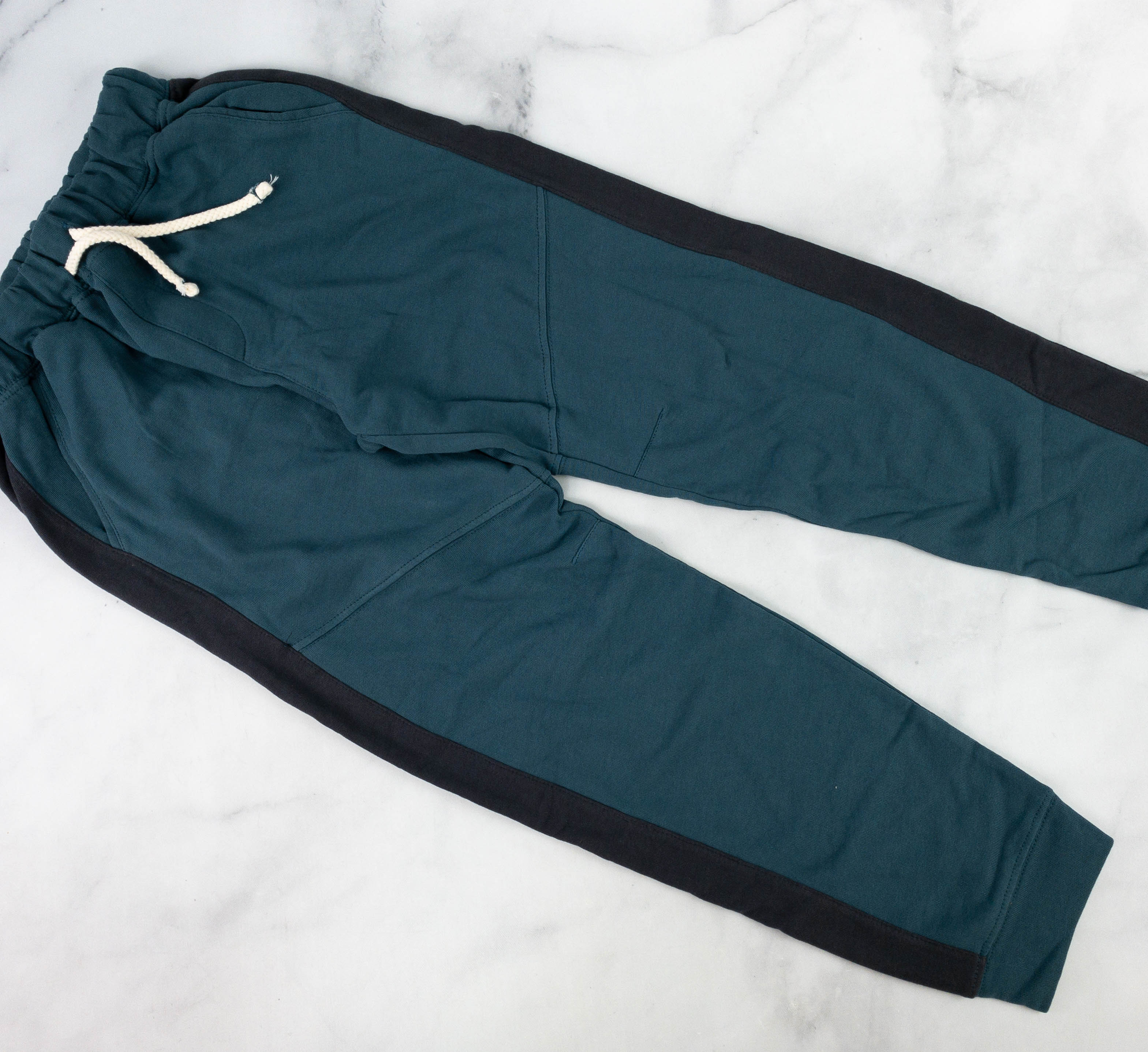 It has a drawstring at the waist so the wearer can adjust its fit! The ribbed cuffs added to the relaxed vibe of the pant as well.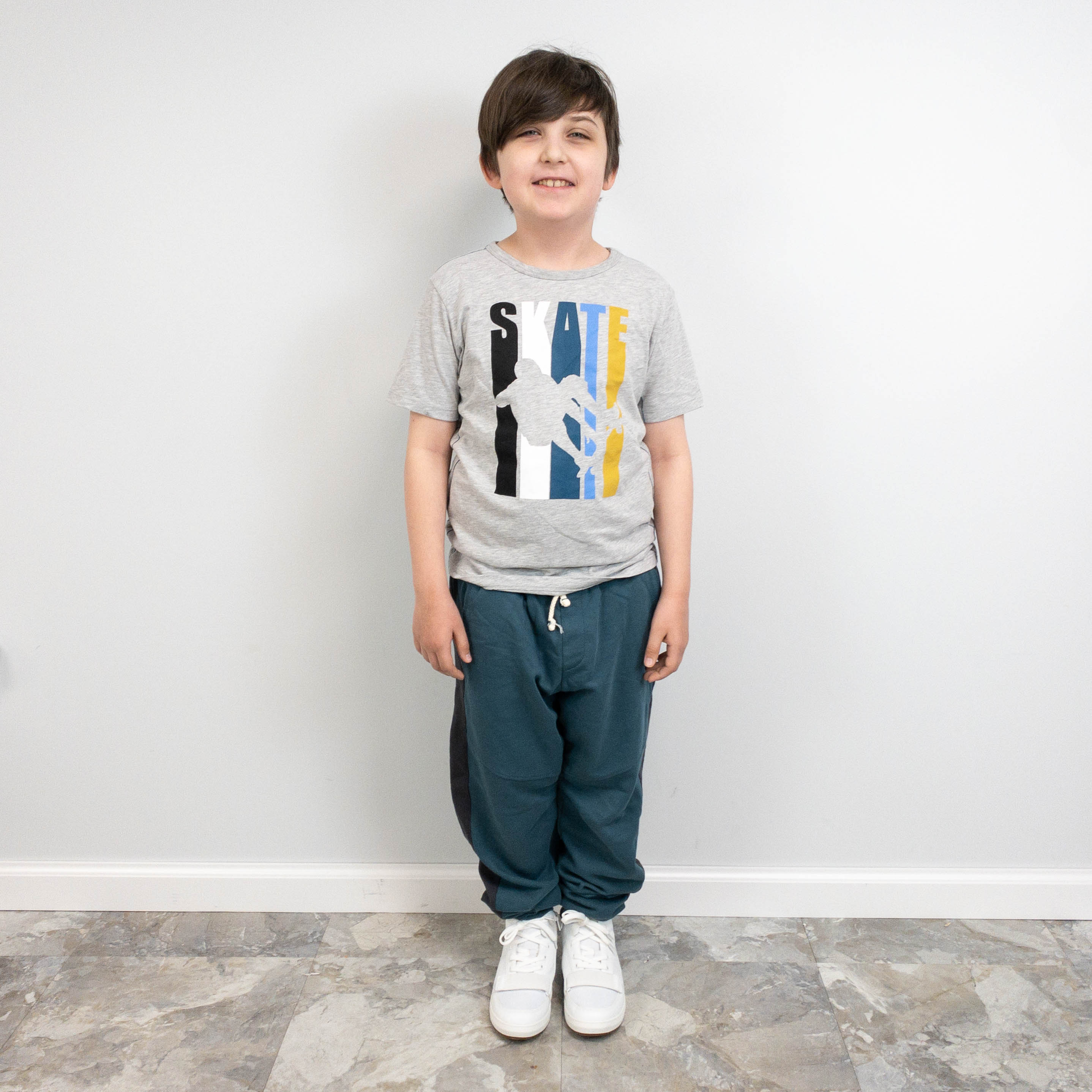 Together, this tee and the pant pairing give off a fun and sporty vibe. My son really likes this ensemble! The pants run large, which is fine, and a good to know thing when ordering!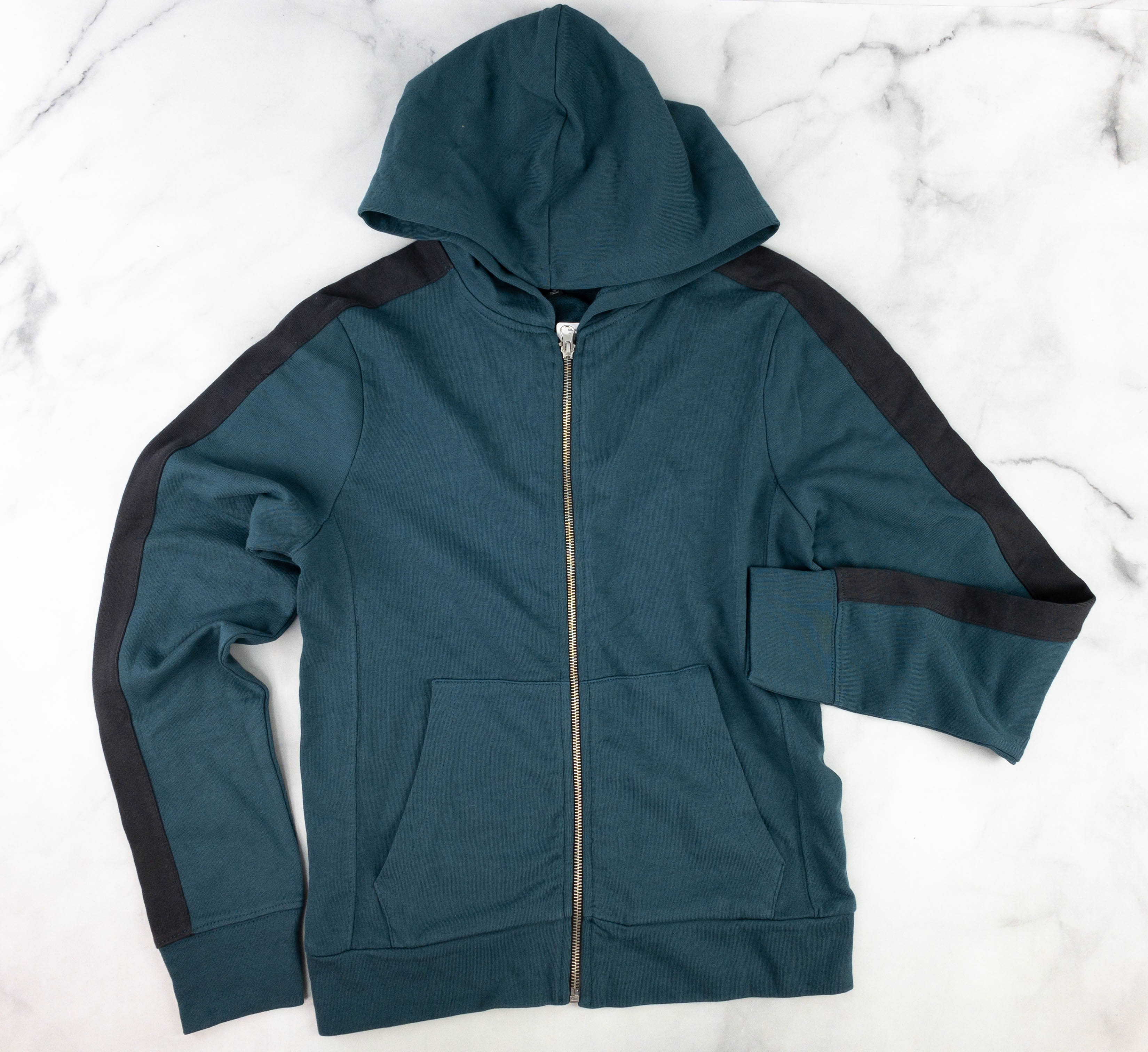 Fleece Zip Up ($29.50; $20.65 if you keep all) To complete the sporty look, they also sent this zip up jacket. It matches with the jogger pant!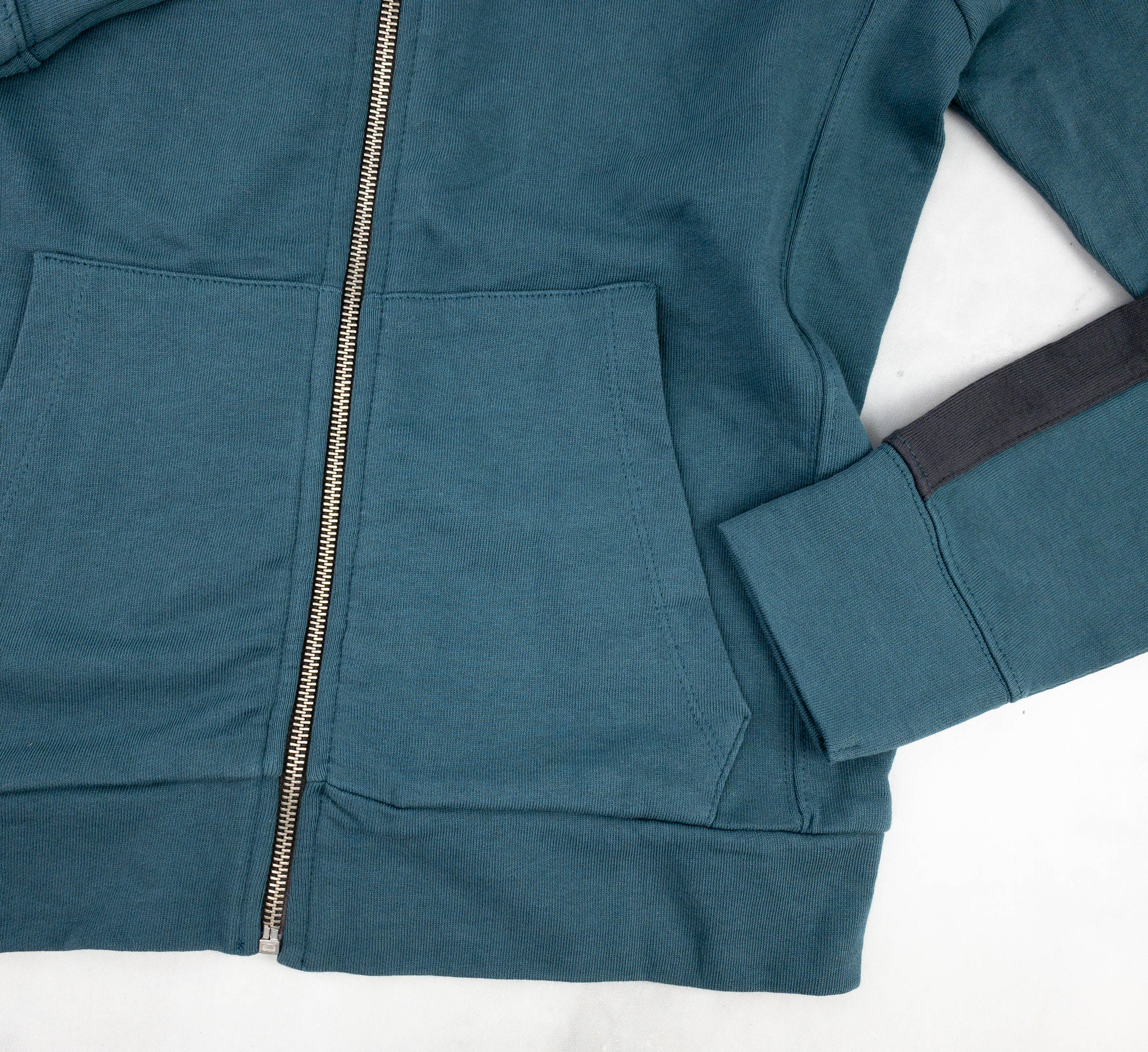 It features the same color and the black stripe running through the sides. Of course, the jacket also has a pocket!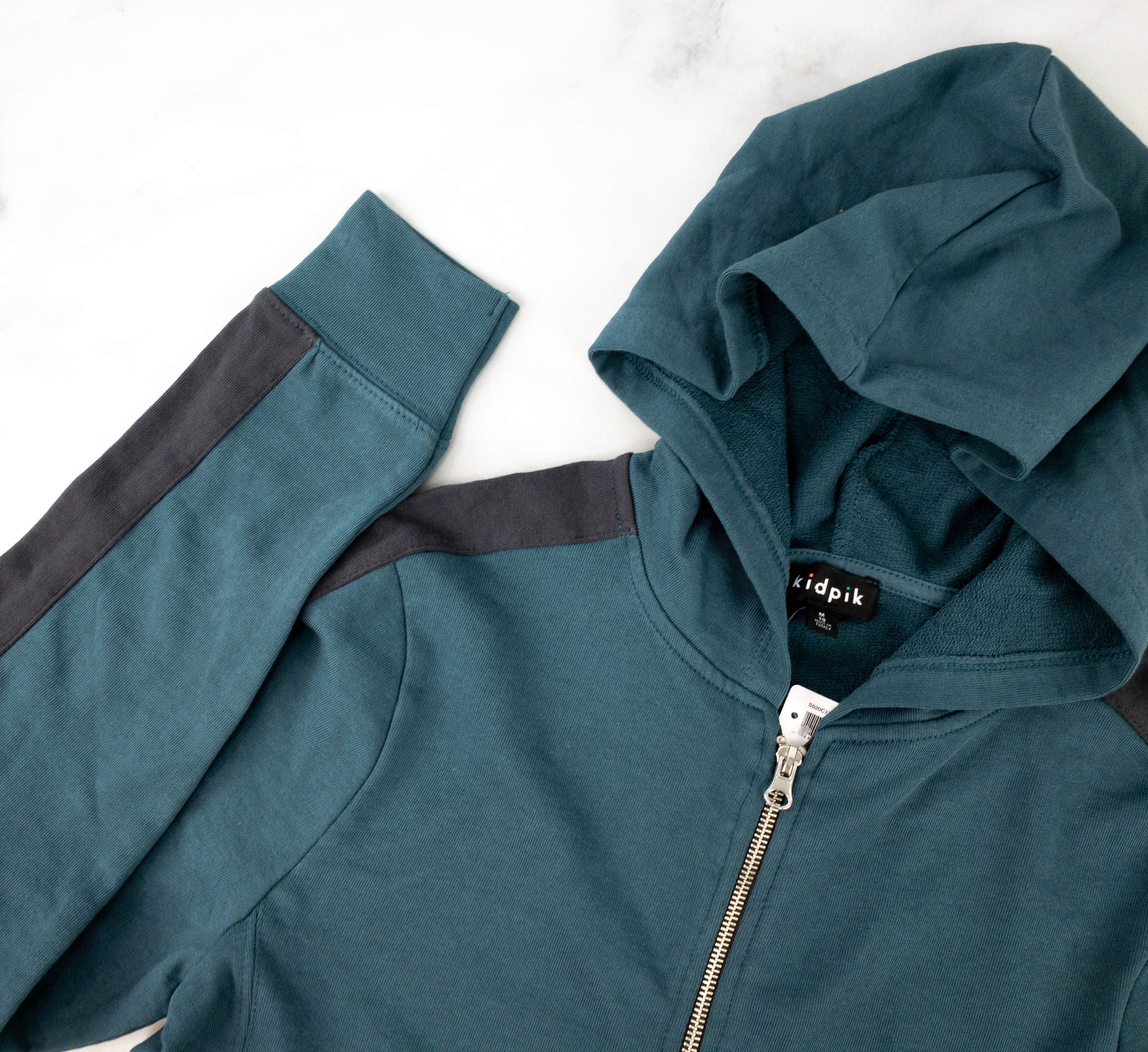 Other features of the jacket include ribbed cuffs and a hoodie!
This ensemble fits the athleisure category! It's fun, fashionable, and comfortable all at the same time.
This quarter's Kidpik box includes a lot of comfortable clothing pieces for my son! There's a long sleeved top and a jacket, but there's also a tee that he can wear on warmer days. There are also 2 kinds of pants in the box, a cargo pant and a jogger pant. My son liked the jogger pant better, and he likes wearing it with the matching jacket. The ensemble also looks good with the white high top shoes. Kidpik did a good job of curating this box for my son, as it's filled with clothing items that he actually likes wearing! Overall, this styling subscription is such a fun and convenient way of getting new clothes for kids, without the hassle of going to a department store. There's no fee for returning the items either, just use the return mailer they provide. In case you decide to keep them all, there's you'll get a discount! It's such a great deal!
What do you think about Kidpik?