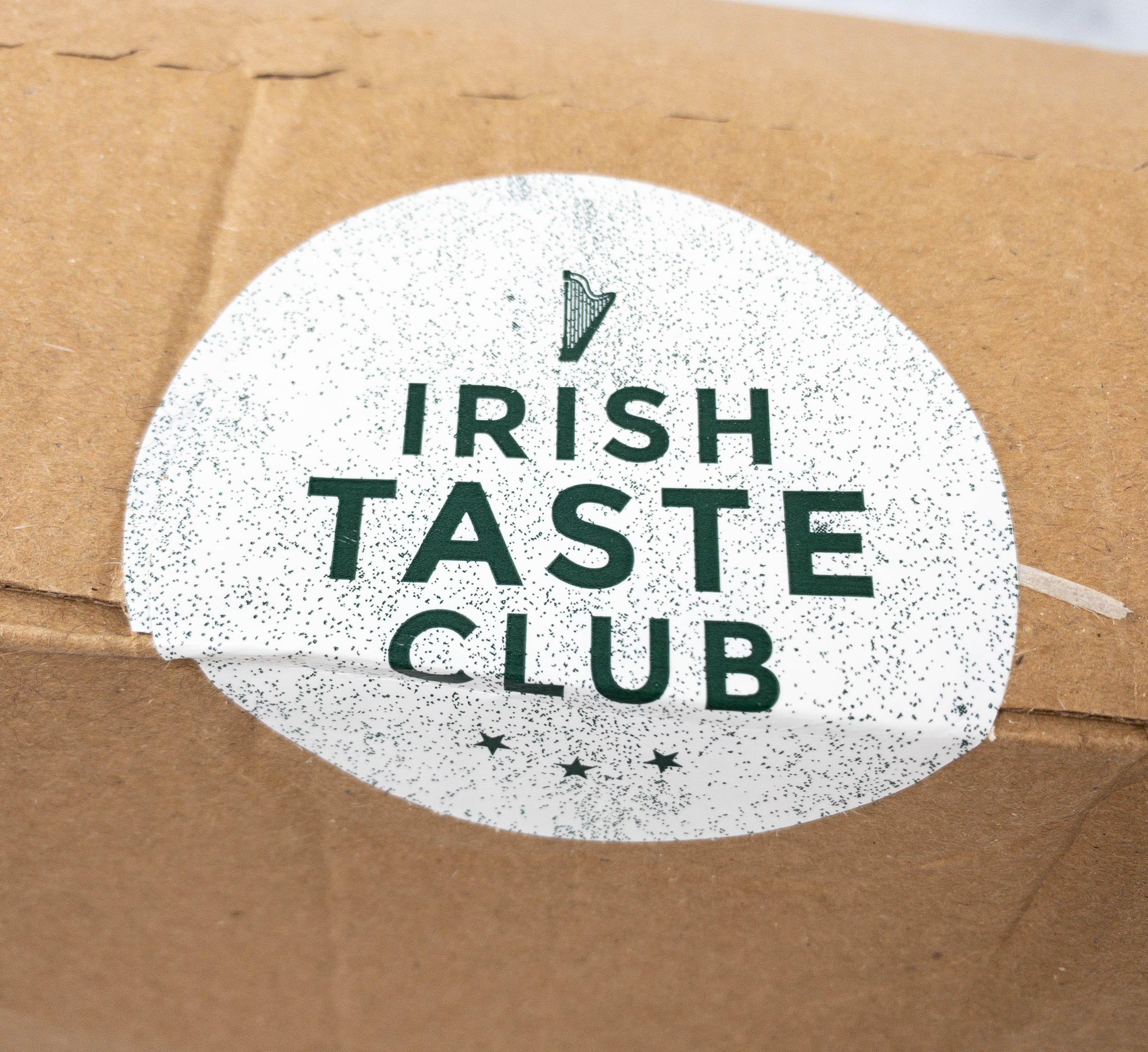 Irish Taste Club is a monthly subscription service of Irish artisan food products. Each box includes at least 6-7 full sized items from Irish cottage producers, imported exclusively for members. These products may include jams, infused oils, relishes, chutneys, dressings, vinegars, spices, condiments, baking mixes, confectionery, gourmet snacks, etc. Each box is $49 and shipping is free to anywhere in continental USA.
DEAL: Save 10% on your entire subscription! Use coupon code ITC10. Boxes are $36 per month on a yearly subscription with this coupon.
The items were cushioned with squiggles. Some of them even came with bubble wrap.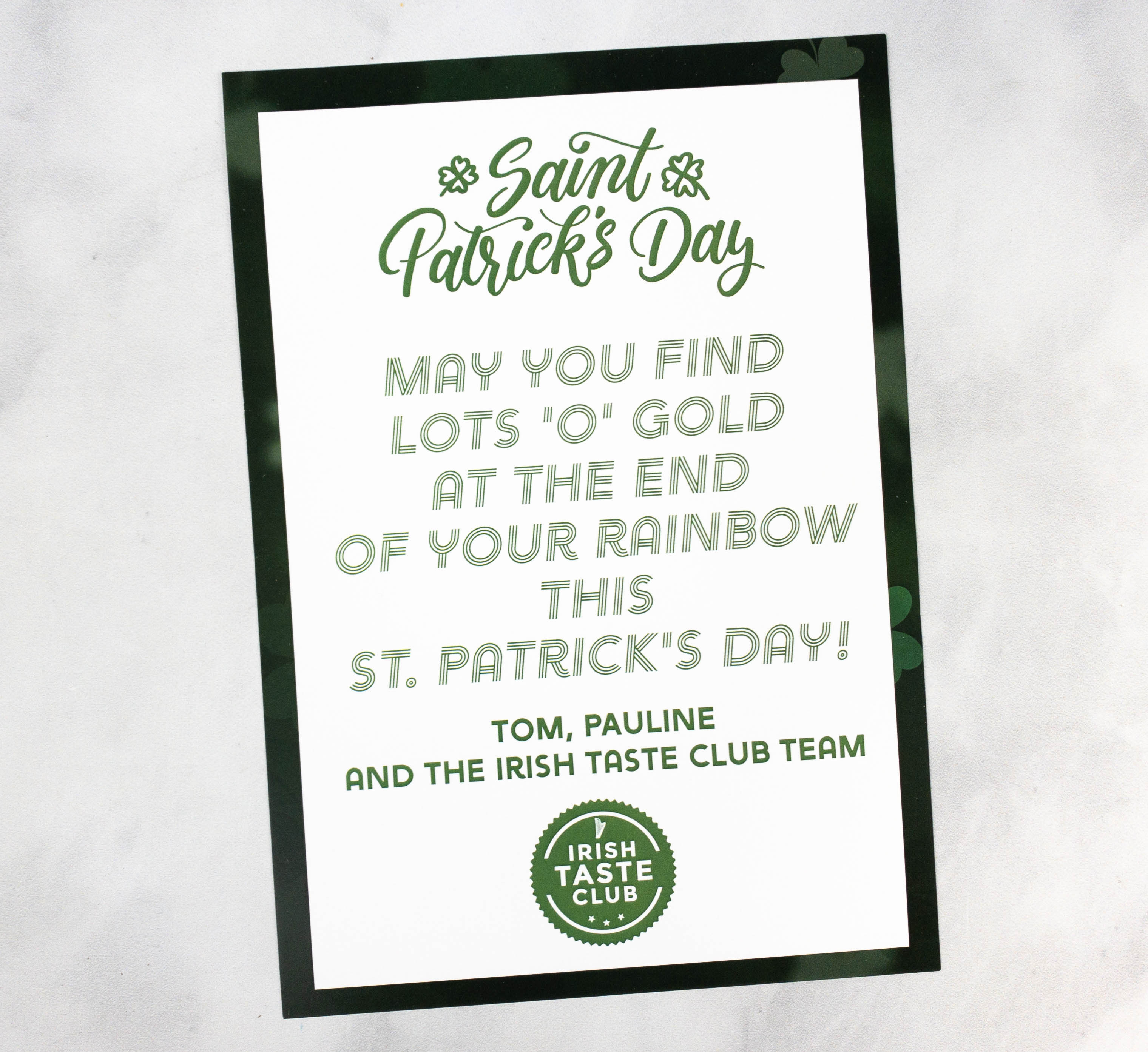 The card contains a St. Patrick's Day greeting from Tom, Pauline, and the Irish Taste Club Team!
The information sheet lists all the box contents.
Each item comes with an individual photo and a description.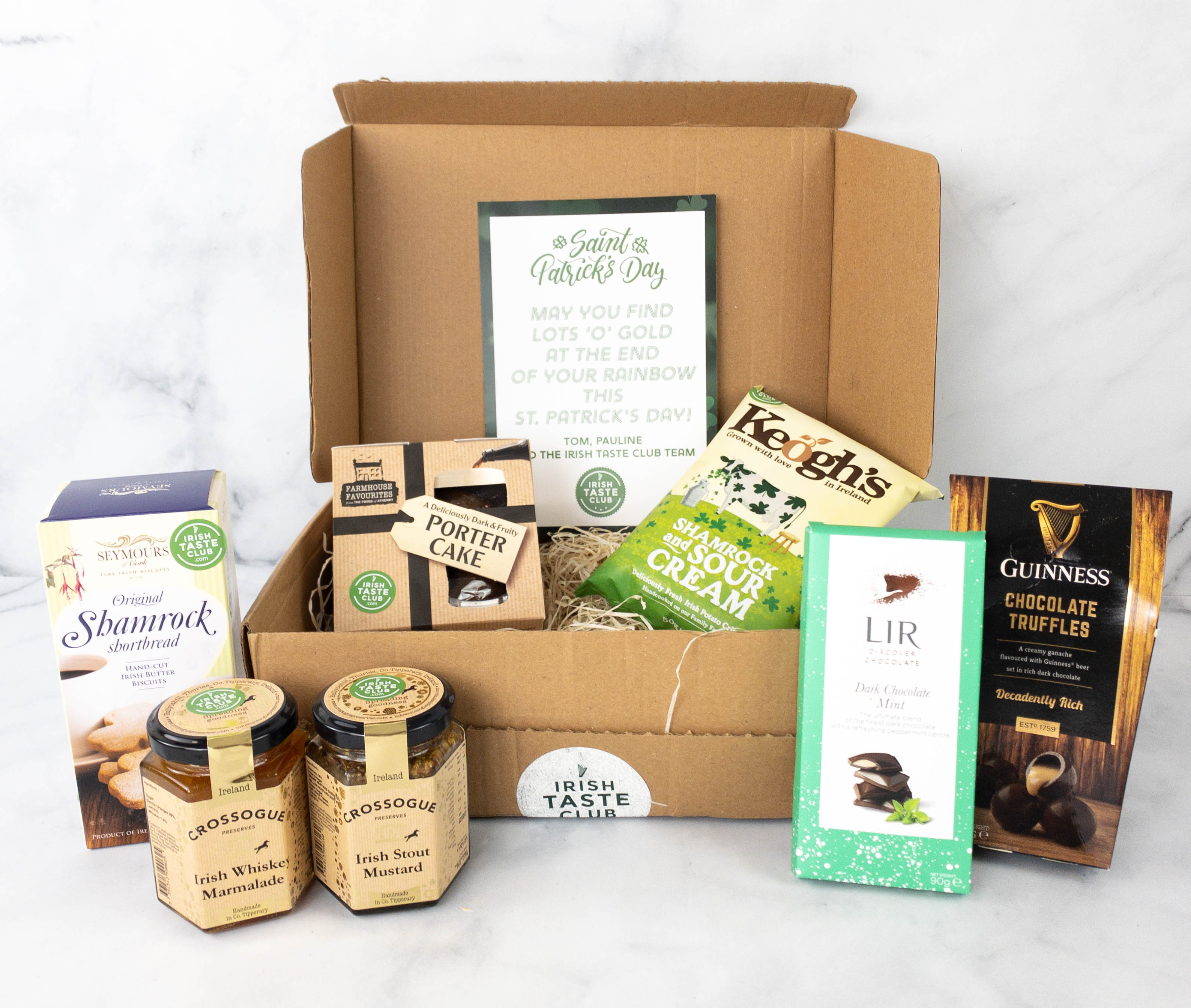 Everything in the March 2021 box. The box contained some classically Irish selections, as well as some really good stuff that just happens to be made in Ireland.

Keogh's Shamrock and Sour Cream Irish Potato Crisps ($3.21 – Full Size 50 g.) These Irish potato crisps are delicious! Each piece is perfectly seasoned with the sour and cream flavoring so it's really hard to stop once you start eating them. The best thing is that they're gluten-free and suitable for vegetarians!
Lir Dark Chocolate Mint ($2.95) I love myself a good bar of chocolate, especially if it's chocolate mint! This one has a dark chocolate base with a cool peppermint center.
It has smooth and velvety texture, plus the balance between the chocolate and the mint is nicely achieved as you get to the peppermint center. This is a nice after meal treat that I really enjoy!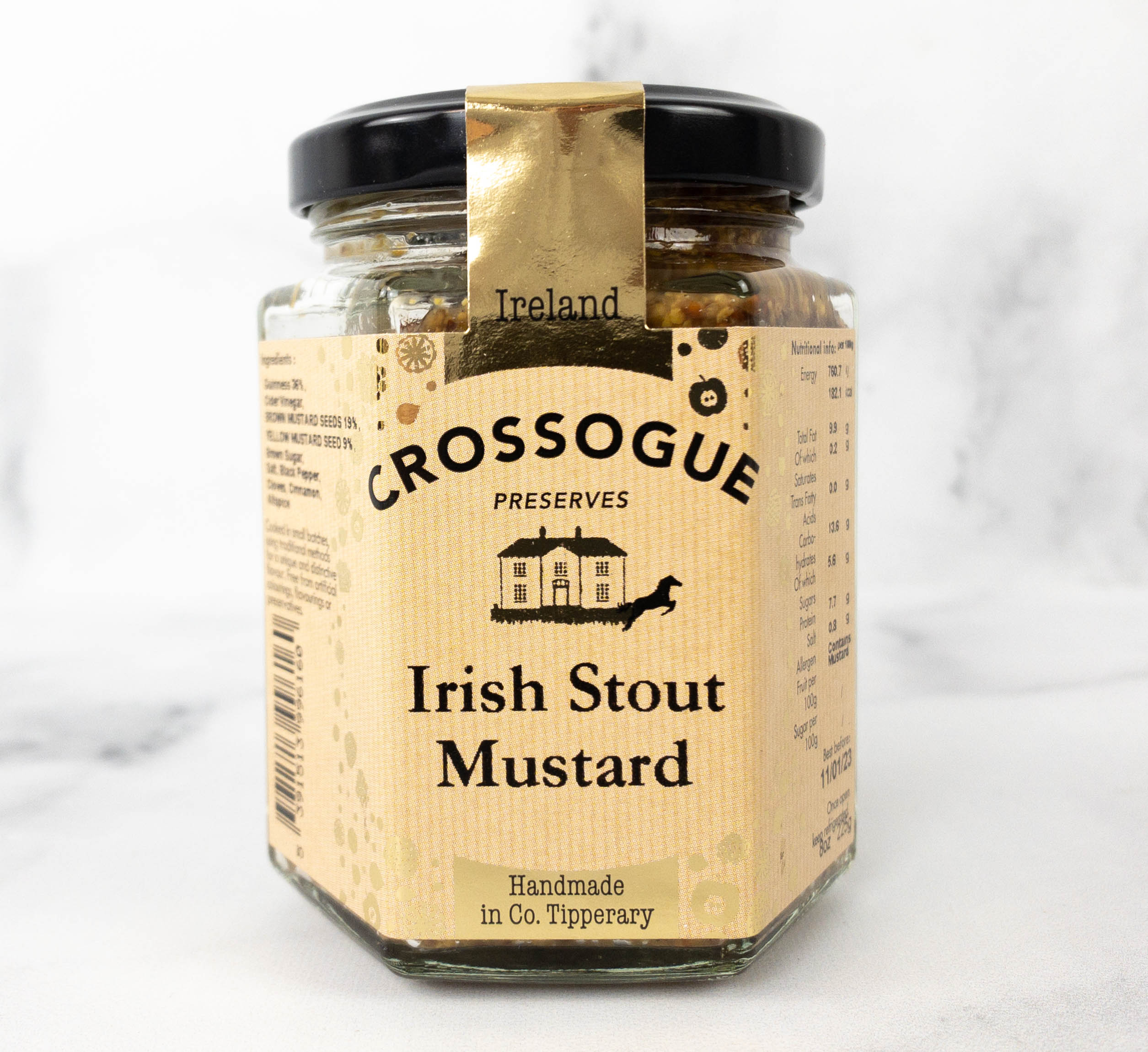 Crossogue Preserves Irish Stout Mustard ($5.83) I also received uniquely Irish goodies from this box and this is one of them. It's a mustard spread, flavored with Irish Stout Beer.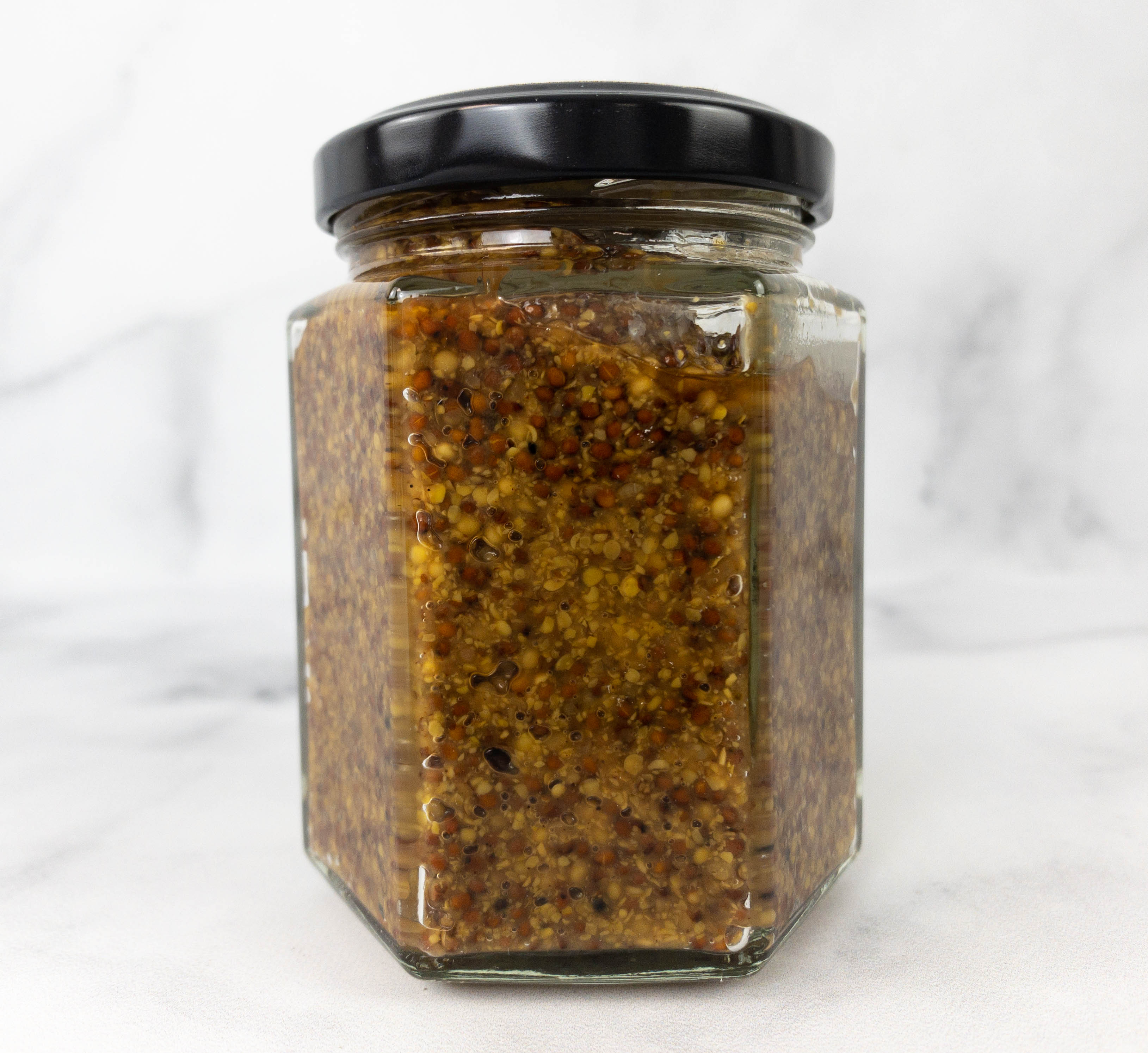 You can add this to your meals for a nice kick of flavor. You can even mix it with some mayonnaise and make it a dip for chicken wings!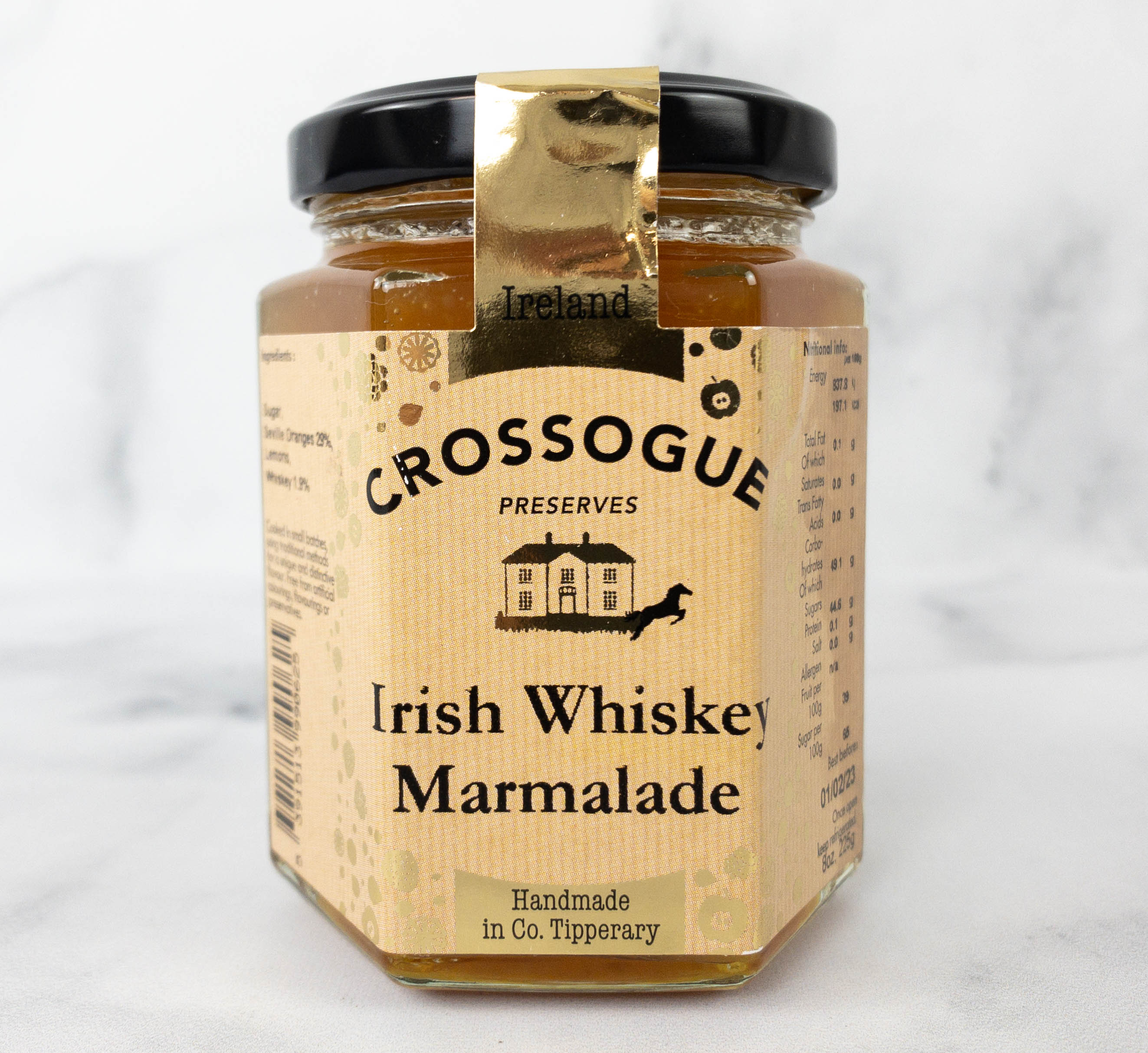 Crossogue Preserves Irish Whiskey Marmalade ($5.83) Here's another unique Irish goodie! It's a marmalade flavored with Irish Whiskey.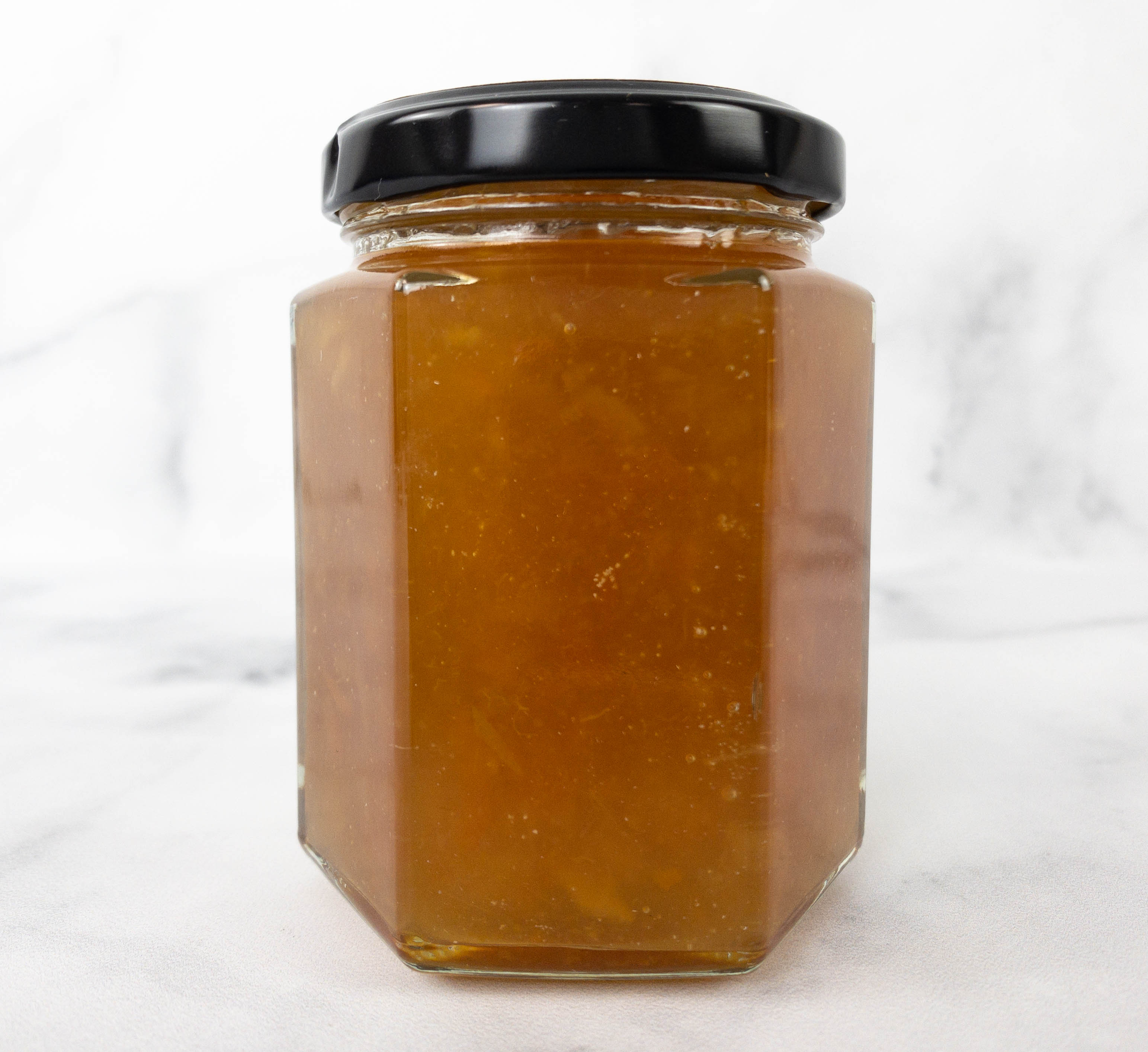 I like spreading it on a buttered toast for a fresh new flavor! These are made in small batches, using a traditional method to make sure it maintains its quality.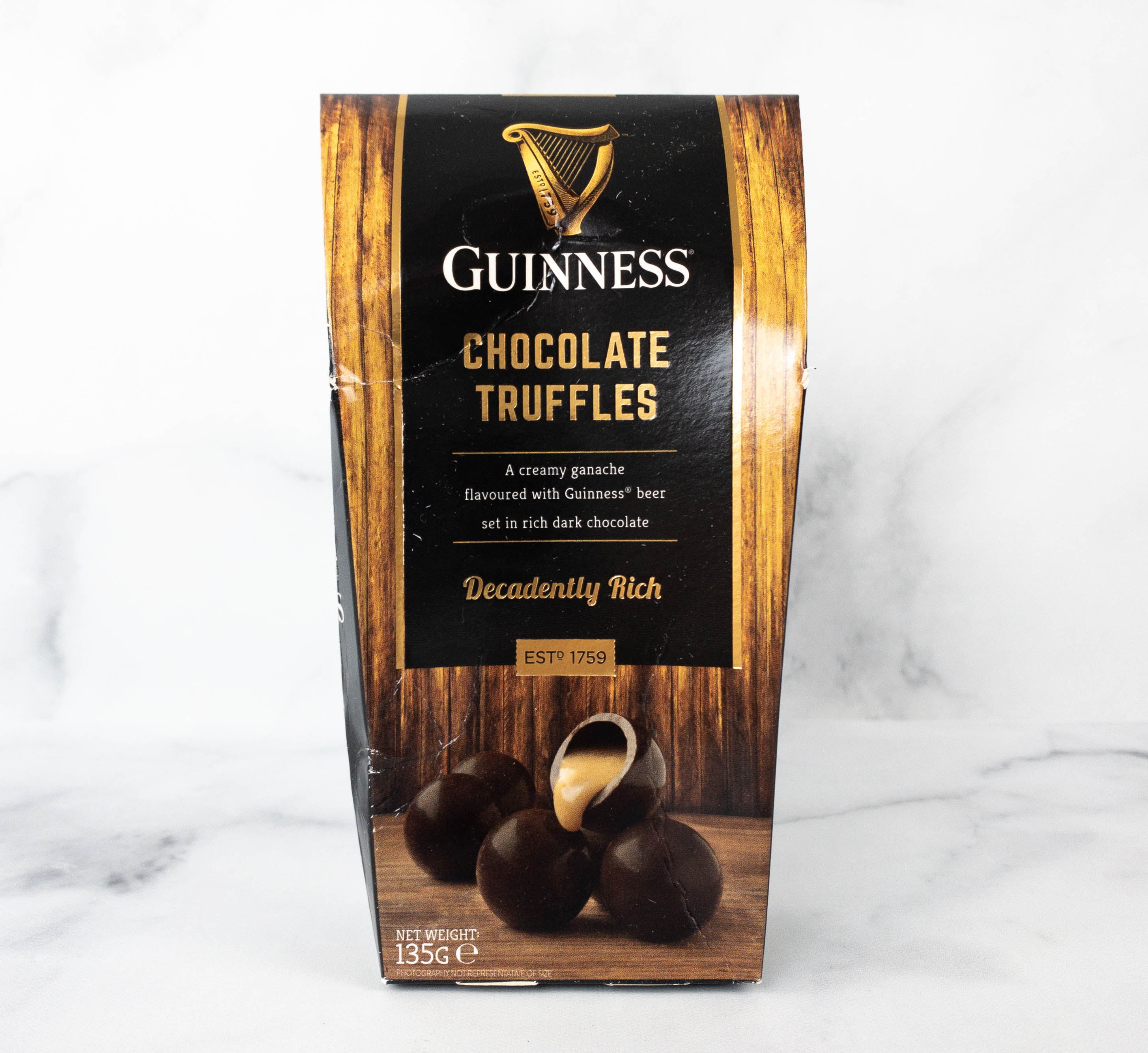 Guinness Chocolate Truffles ($5.30 approx.) Here's another chocolatey treat and I'm not complaining! These are chocolate truffles, made with a creamy Guinness beer flavored ganache.
They came individually packed, which is nice as it keeps the freshness of the others intact even if the box has been opened. The dark chocolate balls are very rich and they complement the filling well.
Seymours of Cork Original Shamrock Shortbread ($5.83 approx.) This is the perfect afternoon snack! These shamrock-shaped shortbread cookies are lightly sprinkled with sugar for a delightful treat.
They're soft and crumbly with a buttery caramel flavor. I like that they're not too sweet and they pair great with any hot beverage.
Foods of Athenry Porter Cake ($5.88 approx. – Full Size 400 g.) Porter cake is an Irish fruit cake, traditionally made with porter ale. I received one in the box and it was really delicious!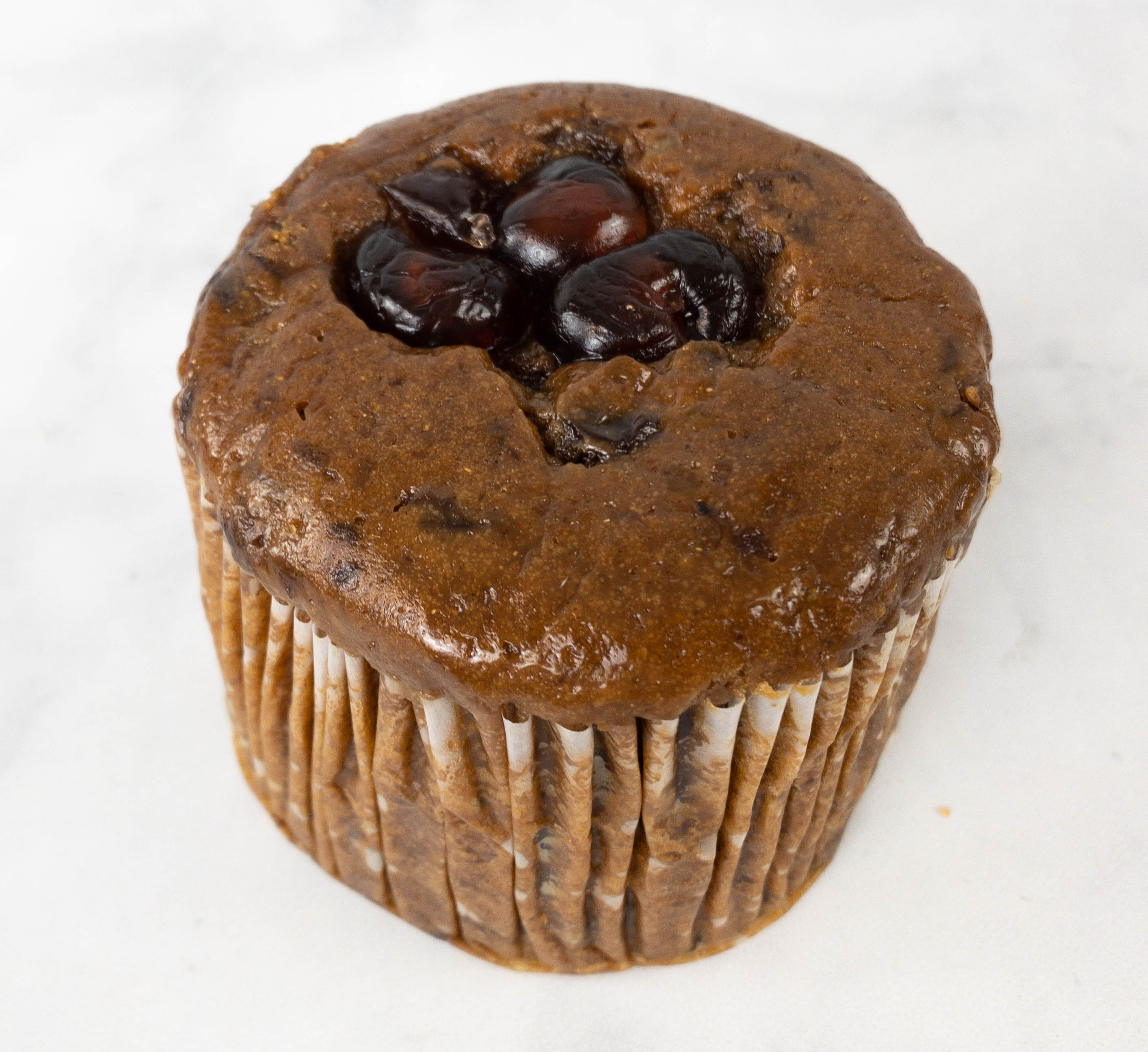 It has a rich and dark flavor with just the right amount of sweetness. A small serving of this cake is a great way to end a meal.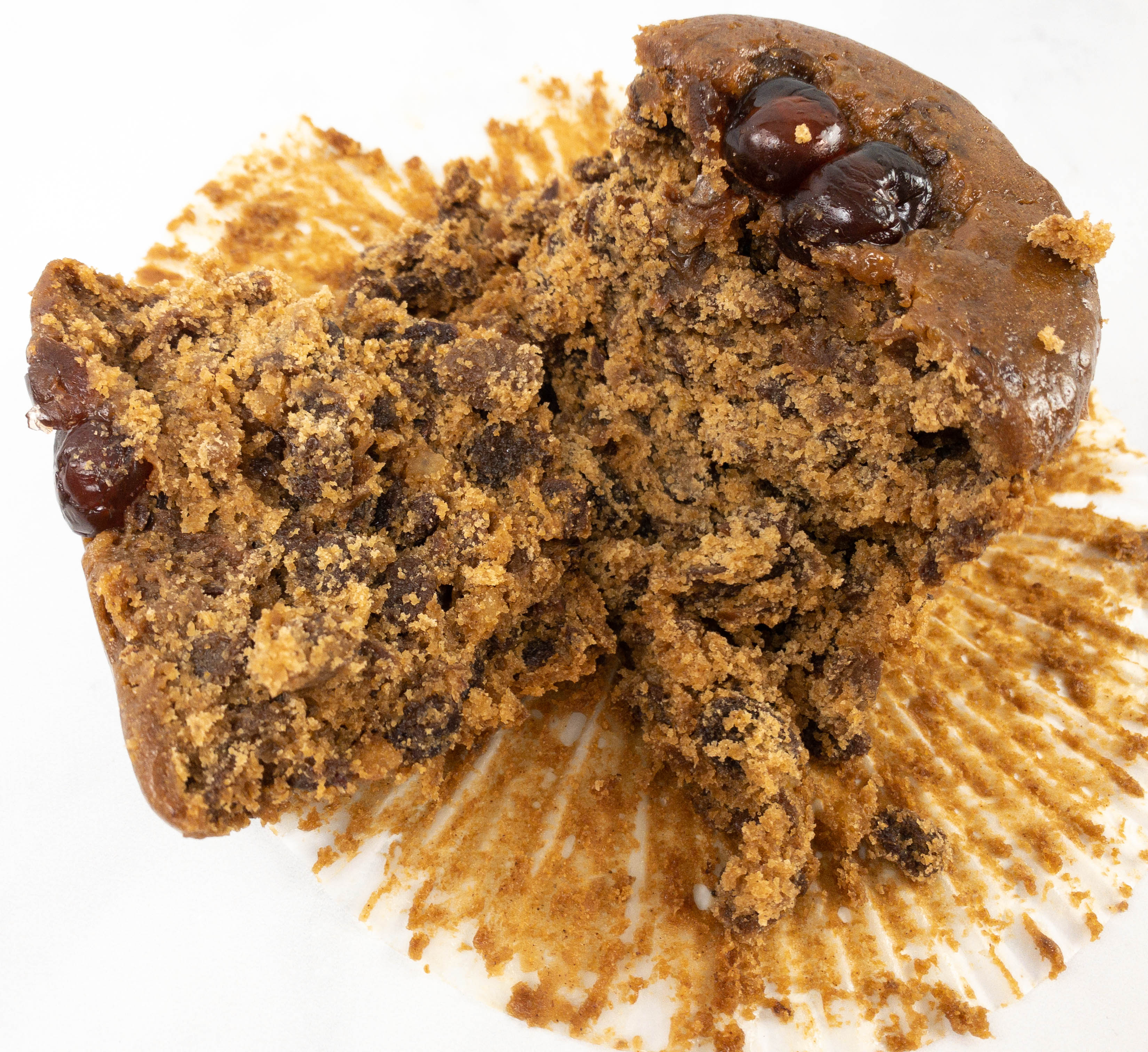 Here's what it looks like inside. I love that they didn't skimp on the ingredients, so it remained delicious and filling!
Irish Taste Club makes it easy for anyone to get their hands on high-quality Irish food products, without leaving the comforts of home! This month's box is filled with snacks I love, including biscuits, a bag of potato crisps, and of course, the classic Irish fruitcake. There's also a small jar of marmalade and mustard, which can be used to level up ordinary home-cooked dishes. My favorites from this box, however, are the chocolates! The chocolate truffles are so good they melt in my mouth. Meanwhile, the mint chocolate bar is rich and flavorful! Overall, the variety of products in the box is really good. This would be great for any fan of Irish food and snacks, as well as those who are missing the flavors of home!
What do you think of this month's box?