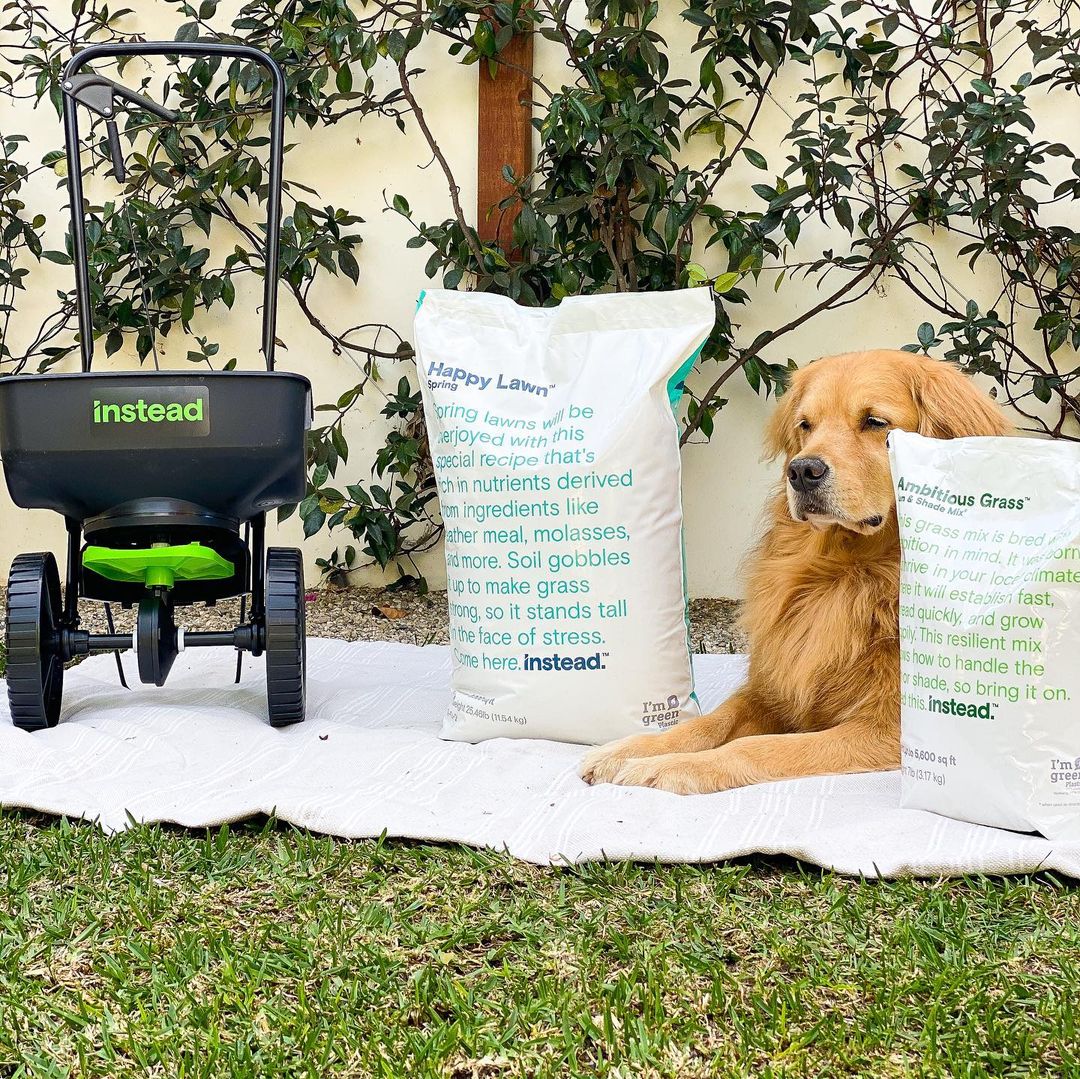 Instead natural lawn care is now available! This seasonal lawn care program is $131.99 for a box of fertilizer and grass seed that covers up to 4000 sq. feet of lawn ($263.98 for 8000 sq. feet). Instead customizes your plan based on your zip code and fertilizers are made from natural ingredients that's safe for kids and pets, even actress Drew Barrymore approves!
instead is the natural, easy, and effective choice for your lawn. Plus, it's delivered right to your door just when you need it!
What to expect with your instead Seasonal Plan:
In the spring Happy Lawn Spring Fertilizer ships in March along with grass seed.

In the summer Happy Lawn Summer Fertilizer ships in June to green and strengthen your grass for warmer weather.

In the fall Happy Lawn Fall Fertilizer ships in August to start preparing your grass for winter.
Sustainable bags are made of 25% braskem (a bio-based plastic made from sugarcane), and shippers are 100% recyclable. 
About Instead:
A new way to lawn for a new way to live. Natural lawn care that works, instead. #BetterWayToLawn

instead is the choice for a world filled with new choices. We're lawn care that's not just natural, we're naturally effective. No compromises, just great lawns, instead.
Benefits of instead:
Easy-to-use lawn care plans shipped when you need them
Natural fertilizer and grass seed that's safe for your kids and pets, when used as directed.
Seasonal shipments that work with your lawn's natural growth cycles.
Customized for where you live — all they need is your zip code.
Are you getting Instead?