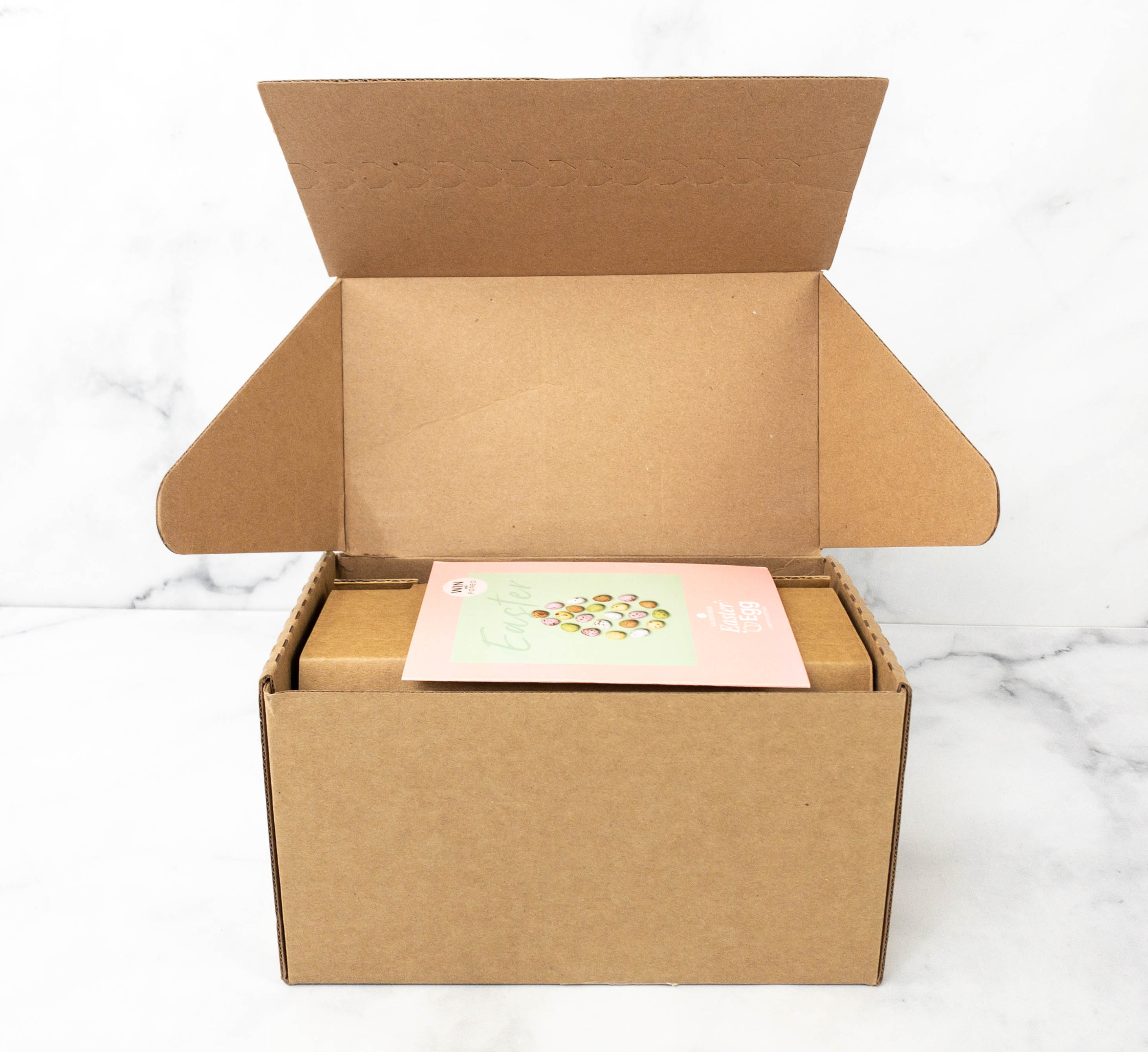 GLOSSYBOX releases an Easter Egg Limited Edition Box every year! For 2021, it came with 7 specially curated products including makeup, skincare, and hair care. It was priced at $24 for subscribers and $29 for non-subscribers. The promised overall retail value is $120.
To make things fun, they hid 30 Golden Eggs among this year's offering! If you're lucky enough to get one, you'll automatically win a FOREO BEAR™ worth $299. It's a facial toning device for an anti-aging treatment at home!
The GLOSSYBOX Easter Egg Limited Edition box is now sold out.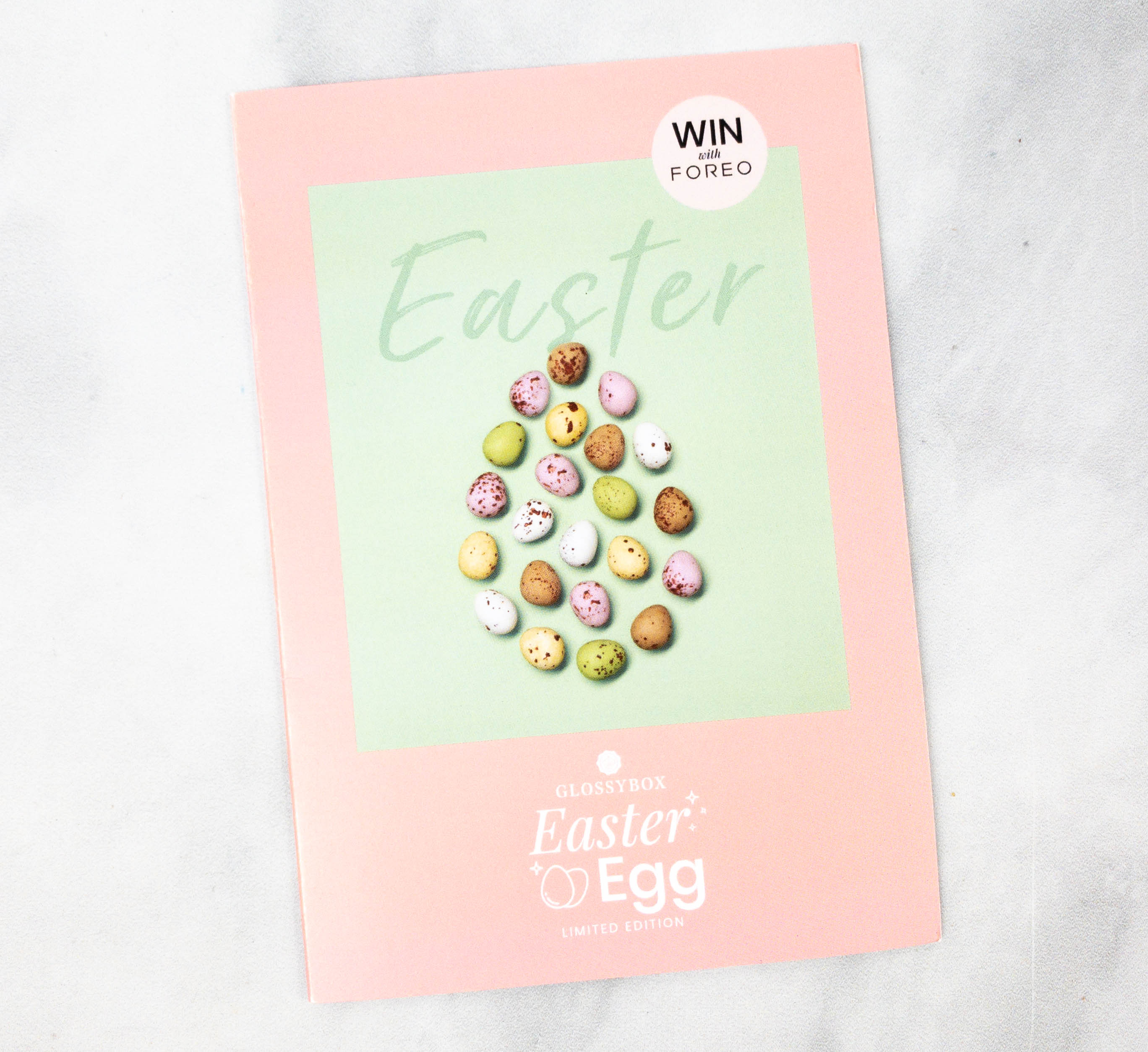 It comes with a booklet that contains everything you need to know about this limited edition box.
The booklet lists all the items included inside the box. There's also a brief description and a usage tip for each.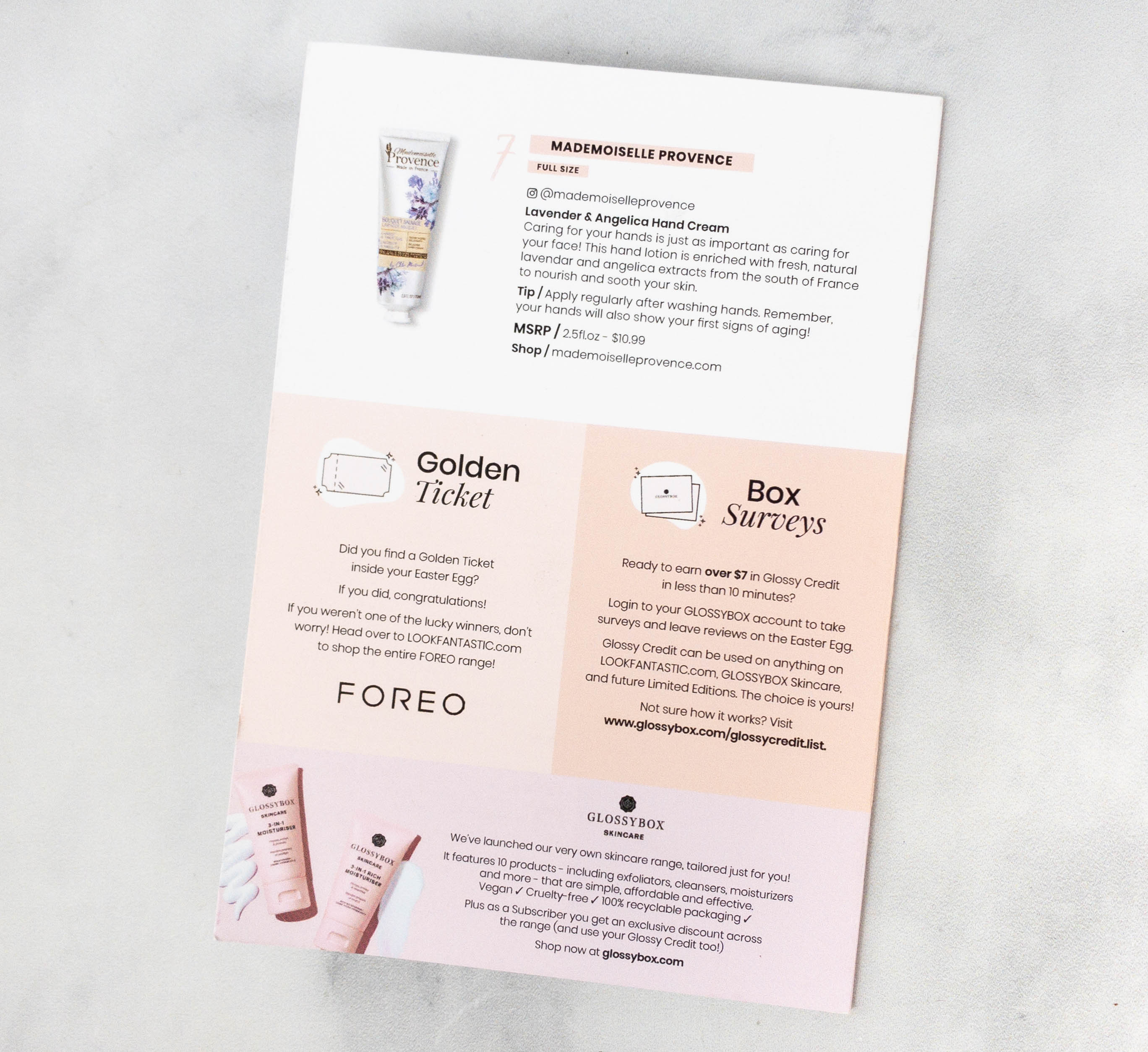 There's also a mini feature about the Glossybox Skincare line at the back of the booklet.
I love the pink, white, and gold hues of this Easter Egg. There's even a big black bow on top!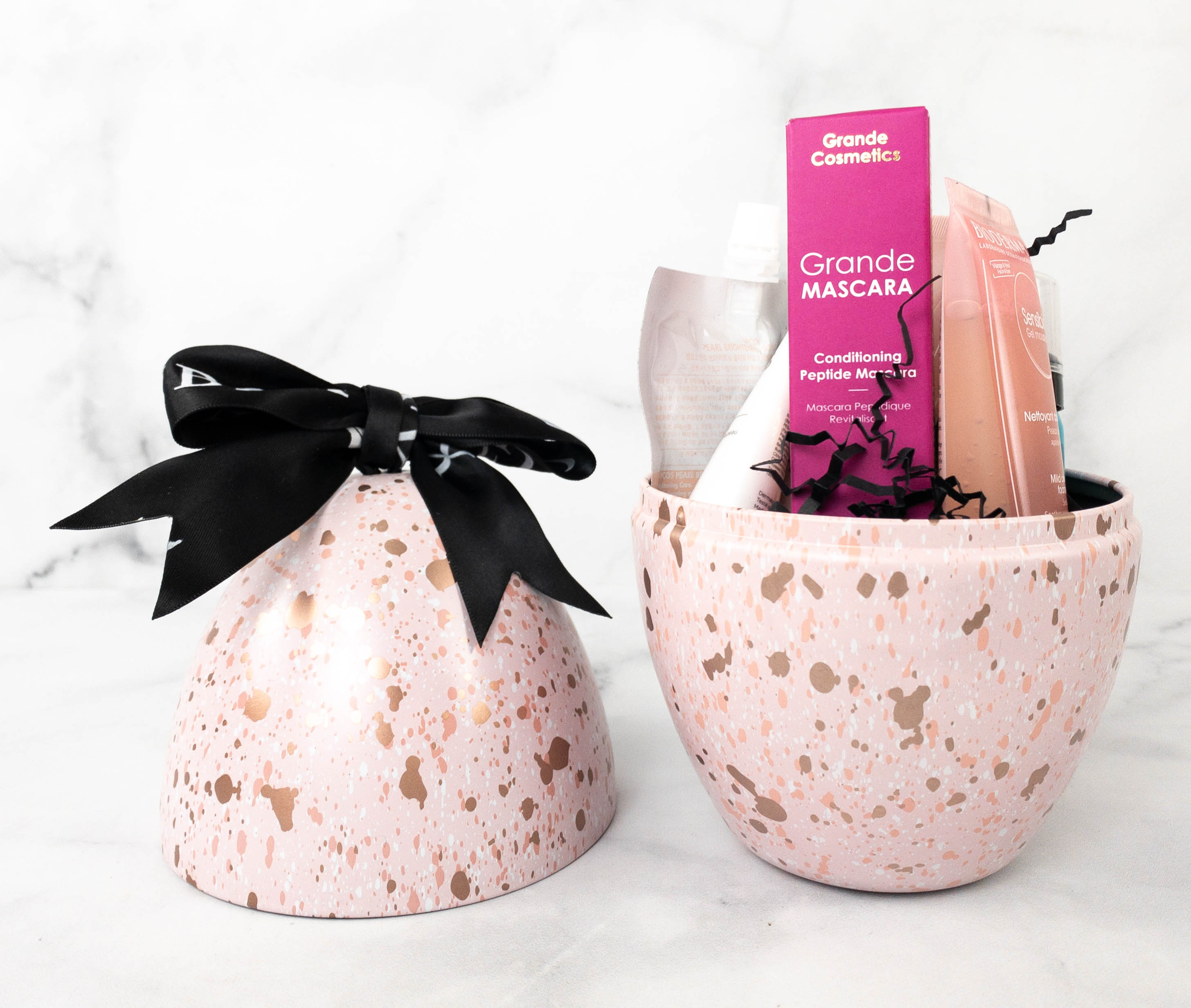 Inside, the items were cushioned with black squiggles.
Everything in my Easter Egg Limited Edition Box!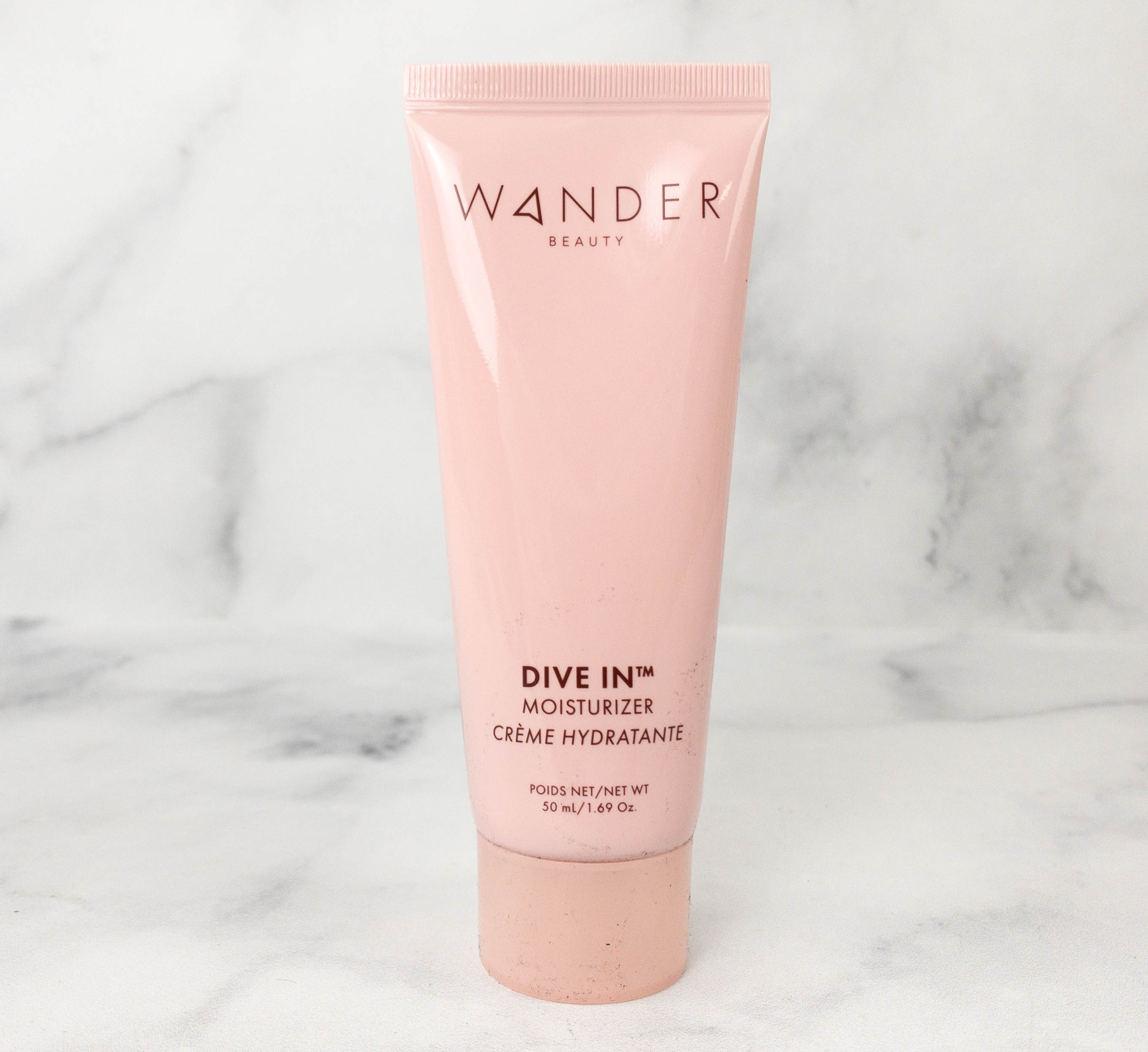 Wander Beauty Dive In Moisturizer ($36) This multi-tasking moisturizer has a gel-like formula that feels luxurious when applied to the skin. It's also very lightweight. The formula contains sodium hyaluronate that penetrates deeply into the skin to provide long lasting hydration. It's also infused with strawberry, cranberry, and raspberry fruit extracts that help with brightening, collagen production, and even anti-aging. I like wearing this on its own but it can also be used as a primer for a full face of makeup.
Mademoiselle Provence Lavender & Angelica Hand Cream ($10.99) Formulated with shea butter, this hand cream helps protect, repair, and nourish the skin. It also has natural lavender and angelica extracts that makes for the delicately soothing scent. A little goes a long way, plus it doesn't make my hands feel too greasy, so I like it!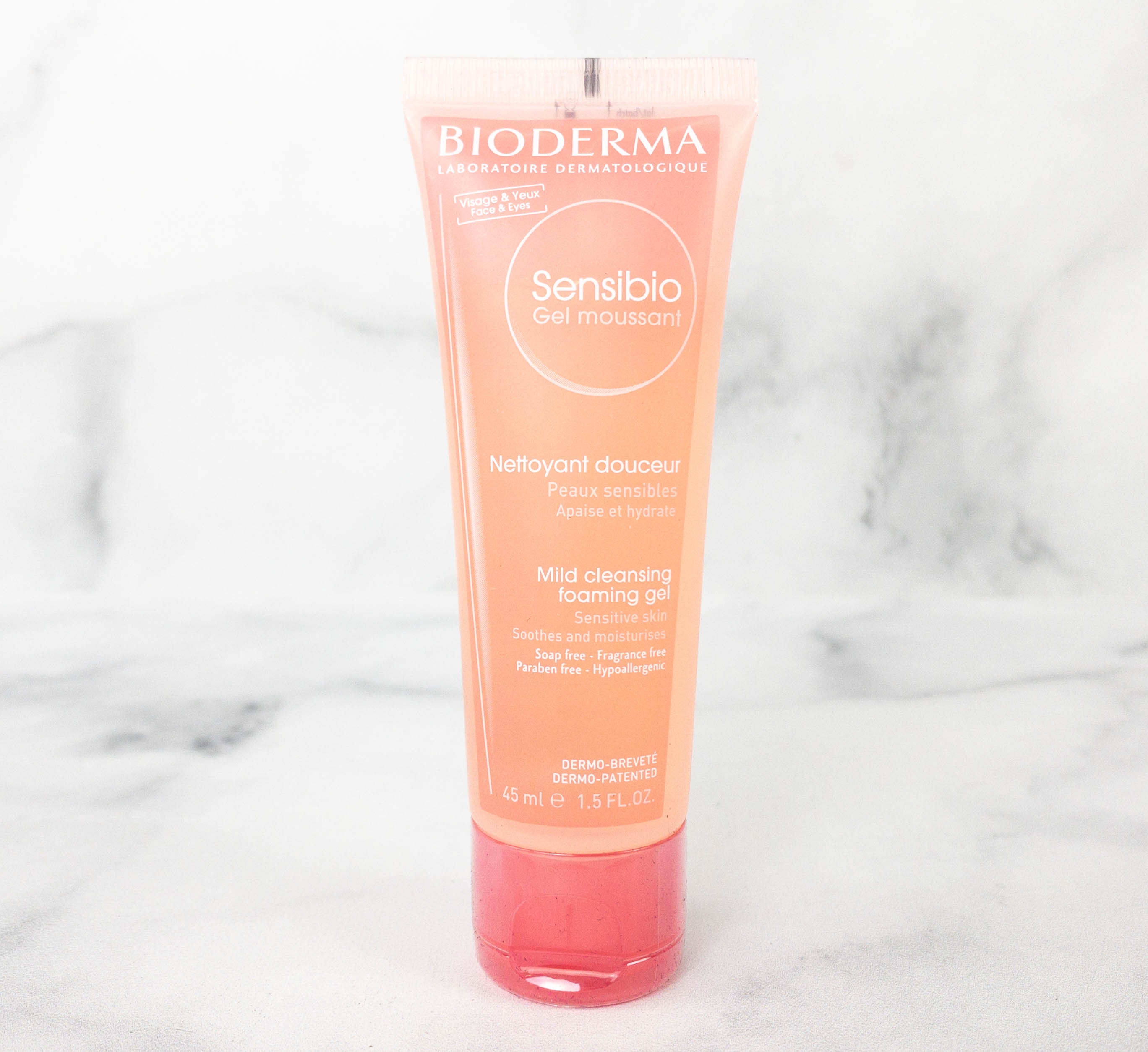 Bioderma Sensibio Foaming Gel ($6) It's a gentle cleansing gel that helps removes makeup and impurities without leaving the skin feeling dry and stripped off of its natural moisture. This product foams up really nicely and it also feels very hydrating on the skin! Plus, it's fragrance-free and non-comedogenic!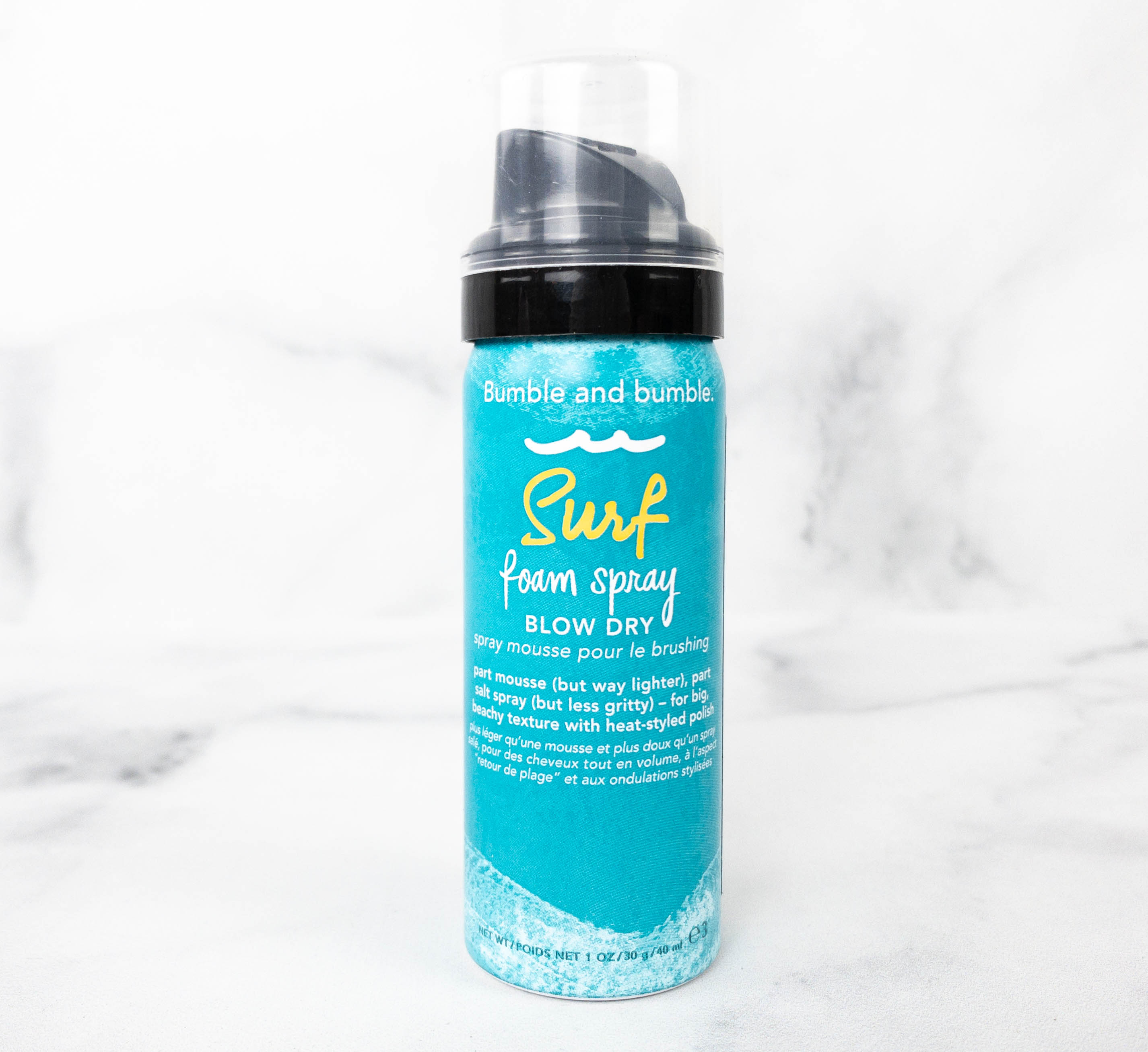 Bumble & bumble Surf Foam Spray Blow Dry ($7.69) To achieve volumized beach waves, they sent this blow dry spray! To use, just spray it onto the roots of the hair and wait for the mist to disappear before getting it worked up by the blow dryer to achieve that big and bouncy hair that's full of volume. The spray contains a Salt Mineral Complex that adds density to the hair along with an infusion of copolymers to help lock in the style in between washes! It also has UV filters that make sure each strand is protected from sun damage.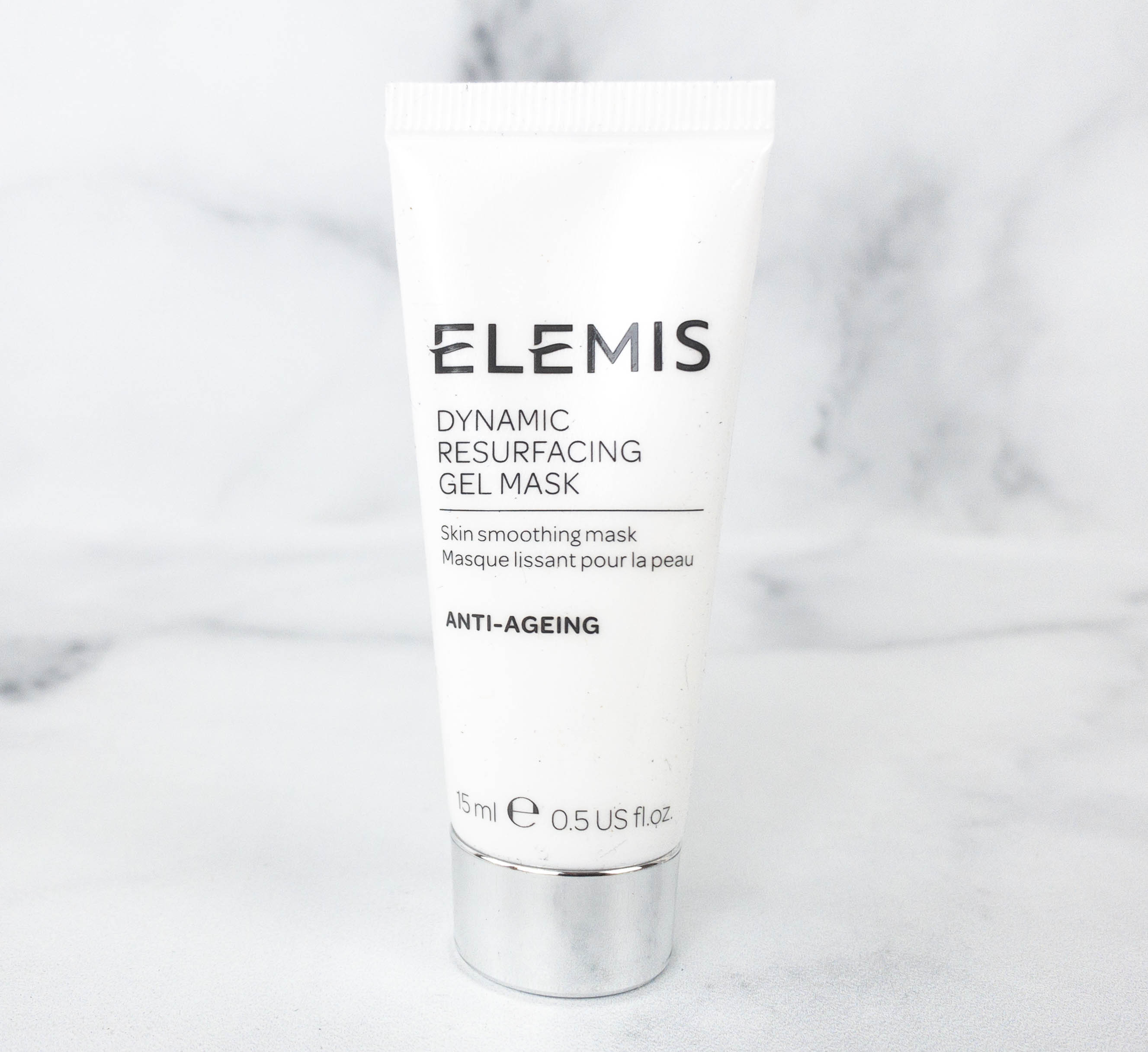 Elemis Resurfacing Gel Mask ($27) I love how powerful this gel mask is! It helps resurface the skin, as it contains a patented Tri-Enzyme Technology that breaks up the layers of dead cells to give way for fresh ones! It has a slight tingling sensation during application, but it goes away eventually. This gel mask is ideally used twice a week for best results. To use, just apply 3-4 pumps on cleansed skin, leave for 8-10 minutes, and then rinse with warm water.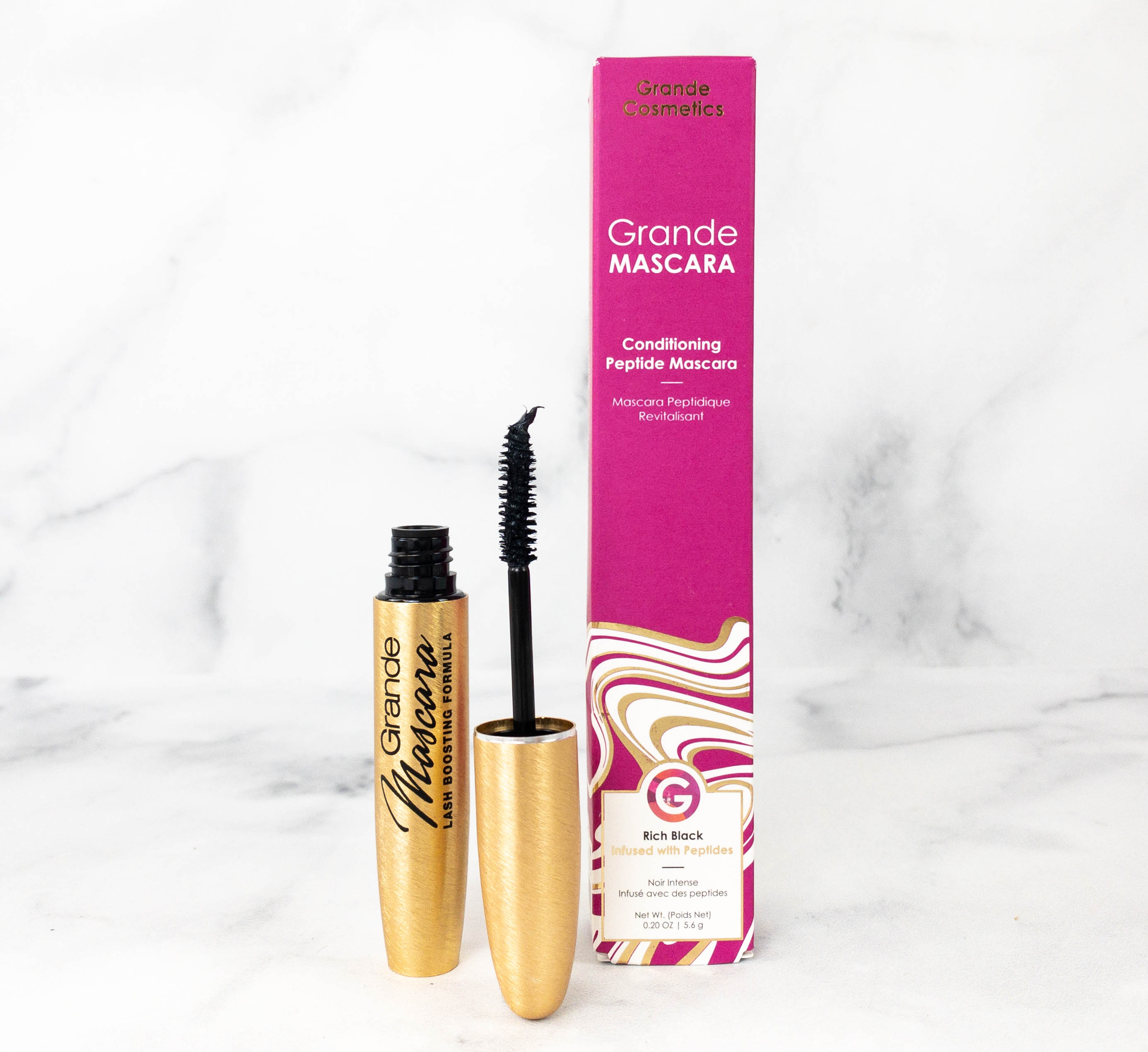 Grande Cosmetics Conditioner Peptide Mascara ($31) Here's the only makeup product I received from the Limited Edition box! It's a mascara that gives my natural lashes some length and volume. The non-clumping formula contains peptides, panthenols, and natural waxes that help condition lashes. It's also water-based and water-resistant. Another thing I like about it is that it's easy to remove and doesn't cause lash breakage.
LAPCOS Daily Skin Mask Pearl ($3.99) Lastly, here's a brightening face mask ideally used for a night time skin care routine. It comes in a spout packaging that makes it easy to bring on the go as well. The formula is packed with pearl extract and glycolic acid that help clarify skin and imprive overall complexion. Another key ingredient is bilberries, which is rich in anti-inflammatory and antioxidant properties. The cream feels light on the skin and it also easily sinks in!
I love this skincare-dominated Limited Edition Glossybox Easter Egg! It's packed with a lot of skin-friendly items, from cleansers to masks and everything in between. My favorite would have to be the moisturizer. Aside from being the item with the highest value, my skin loves its lightweight formula. Plus, it can be used as a primer for makeup! The only non-skincare item in the box is the mascara and I like it as well. A few coats help in making my lashes look naturally long and volumized. Overall, I couldn't be more ecstatic with the curation! The adorable Easter egg that holds all of the items can be repurposed as well. Everything is $123 in retail value, which means Glossybox lived up to their promise!
What did you think of this Limited Edition GLOSSYBOX?