Firstleaf Wine Club has a special bundle for Mother's Day – give a dozen red wines instead of a dozen red roses! The  Mother's Day Red Wine Bundle is $139.95, plus FREE shipping!
Only the best for Mom. 95+ points. Double gold medals. Best in Class awards. Our Award Winners bundle truly is the best of the best in our cellar. These 12 reds have won myriad awards, and they're available now for $10 off standard price—just $139.95—plus free shipping. Enjoy our Best of Class Cabernet Sauvignon or our Best in Show Chilean Pinot Noir, all for less than $12 a bottle. Now that's a win-win.
Get the Mother's Day Red Wine Bundle for just $139.95, plus FREE shipping – that's 43% savings! No coupon needed, just use this link to get the bundle!
Get the Mother's Day Red Wine Bundle at Firstleaf Wine Club!
Don't want all reds? Grab the Award-Winning Mixed Wines for Mom bundle here.
The Mother's Day Red Wine Bundle includes (2 bottles each):
La Douleur Exquise 2019 Grenache Pays d'Oc IGP, France "Best of Class" New World styled French Grenache garners 98 points and Double Gold!
Che Boludo 2018 Cabernet Sauvignon Mendoza, Argentina Our 96 point, Double Gold Medal Cabernet Sauvignon from Mendoza is savory, delicious, and Best of Class!
Ralí 2019 Pinot Noir from Valle Central, Chile A stunning, Best in Show, Chilean Pinot Noir
Quipster 2018 Merlot from California A plush and opulent award-winning California Merlot
Andás 2019 Malbec Reserva from Mendoza, Argentina Newest Gold Medal-winning vintage from 94 point, Best Malbec award-winning Andás.
Pip & Plow 2017 Reserve Cabernet Sauvignon-Malbec Blend from Columbia Valley, Washington Our Columbia Valley Cabernet Sauvignon blend is elegantly made in a classic Old World style
Please note: We may, at our discretion, substitute one or more of the wines in this bundle based on inventory.
Doesn't your mom deserve the best this Mother's Day? Our latest Award Winners bundle features the best wines in our cellar. These multiple-award-winning wines have taken home Best in Class titles — and they're available now for $10 off standard price — just $139.95 — plus free shipping. Taste the Whipstitch Best in Class Chenin Blanc or the Best in Class Malbec for Mendoza and win Mom over.
See all our Firstleaf reviews to find out more!
About Firstleaf: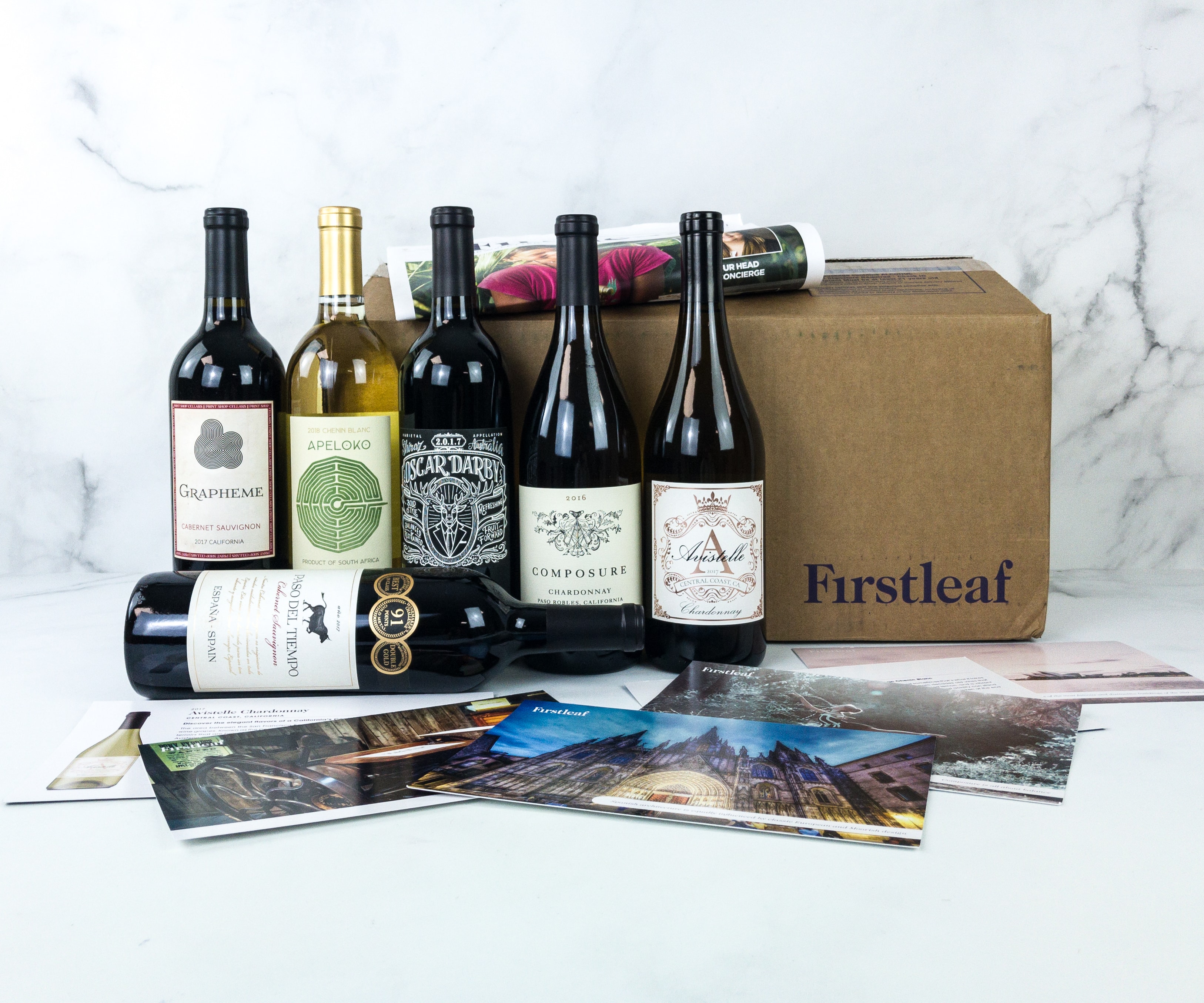 Firstleaf offers over 200 award winning wines. But don't let that overwhelm you — Firstleaf curates your wine boxes to match your palate profile so you can enjoy only the bottles that are matched for you.
You can choose your first 6 selections from these options, or use the quiz!
See our Firstleaf reviews to see the wines we received in the past from this wine club that learns your exact taste preferences!
Prefer to get a custom bundle? Grab your first 6 wines, customized to your taste profile, here!
$40 FOR YOUR FIRST 6 CUSTOMIZED WINES AT FIRSTLEAF WINE CLUB!
What do you think of Firstleaf Wine Club subscription?