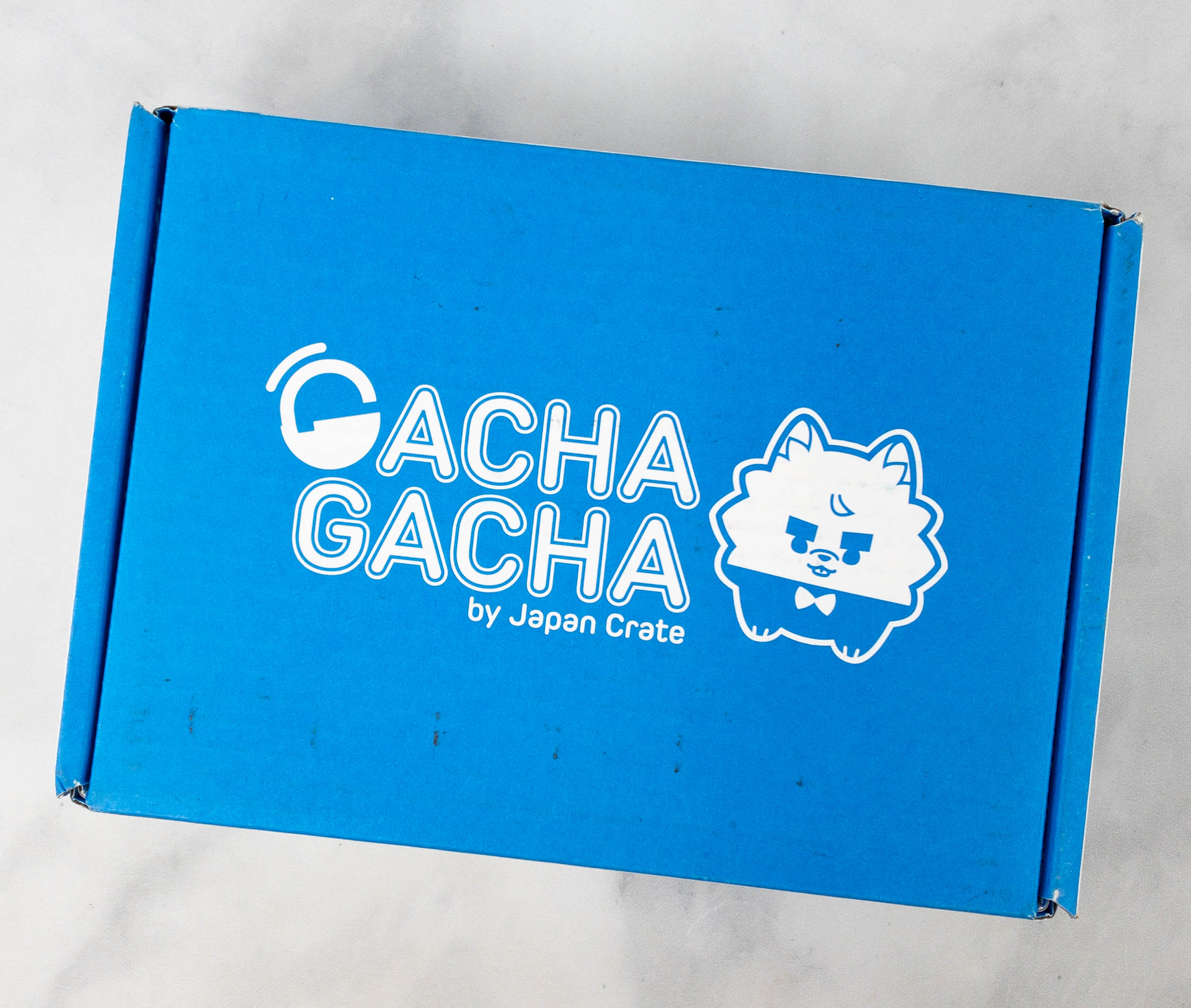 Gacha 
Gacha 
Crate
is 
a 
one-of-a-kind
monthly 
subscription 
box 
from 
Japan 
Crate 
that 
shines 
a 
spotlight 
on 
Japan's 
gachapon 
craze. 
Each 
box 
includes 
6 
hand-picked 
capsules 
with 
useful 
accessories, 
your 
favorite 
characters 
and 
a 
lot 
more. 
Boxes 
begin 
at 
$38.95 
and shipping is 
free 
of 
charge.
DEAL: Use coupon code HELLO to get $3 off your first box.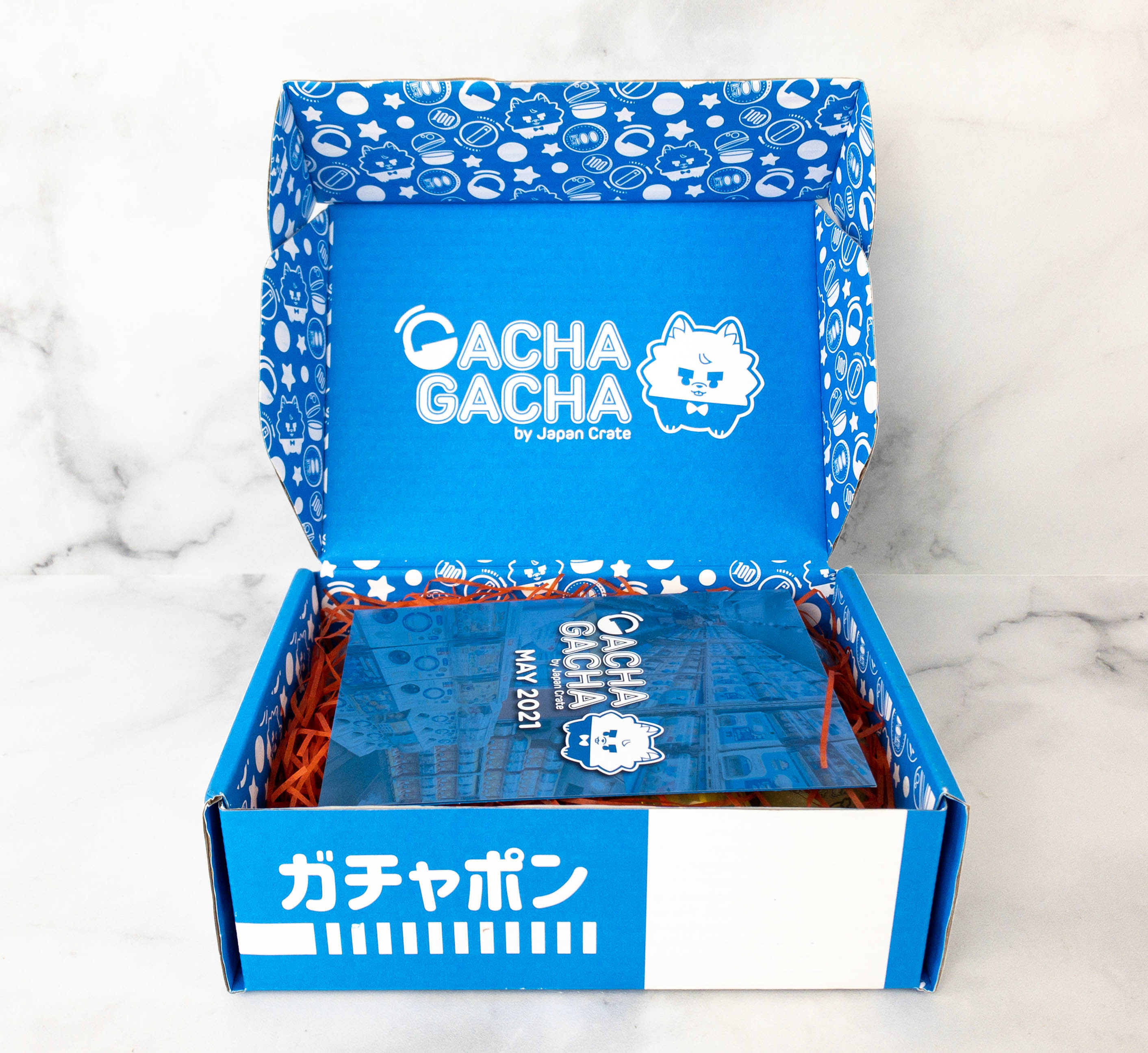 The interior of the box has cute doodles and the presentation is really kawaii.
It's like a nest containing six gachapon capsules sitting comfortably in orange fillers.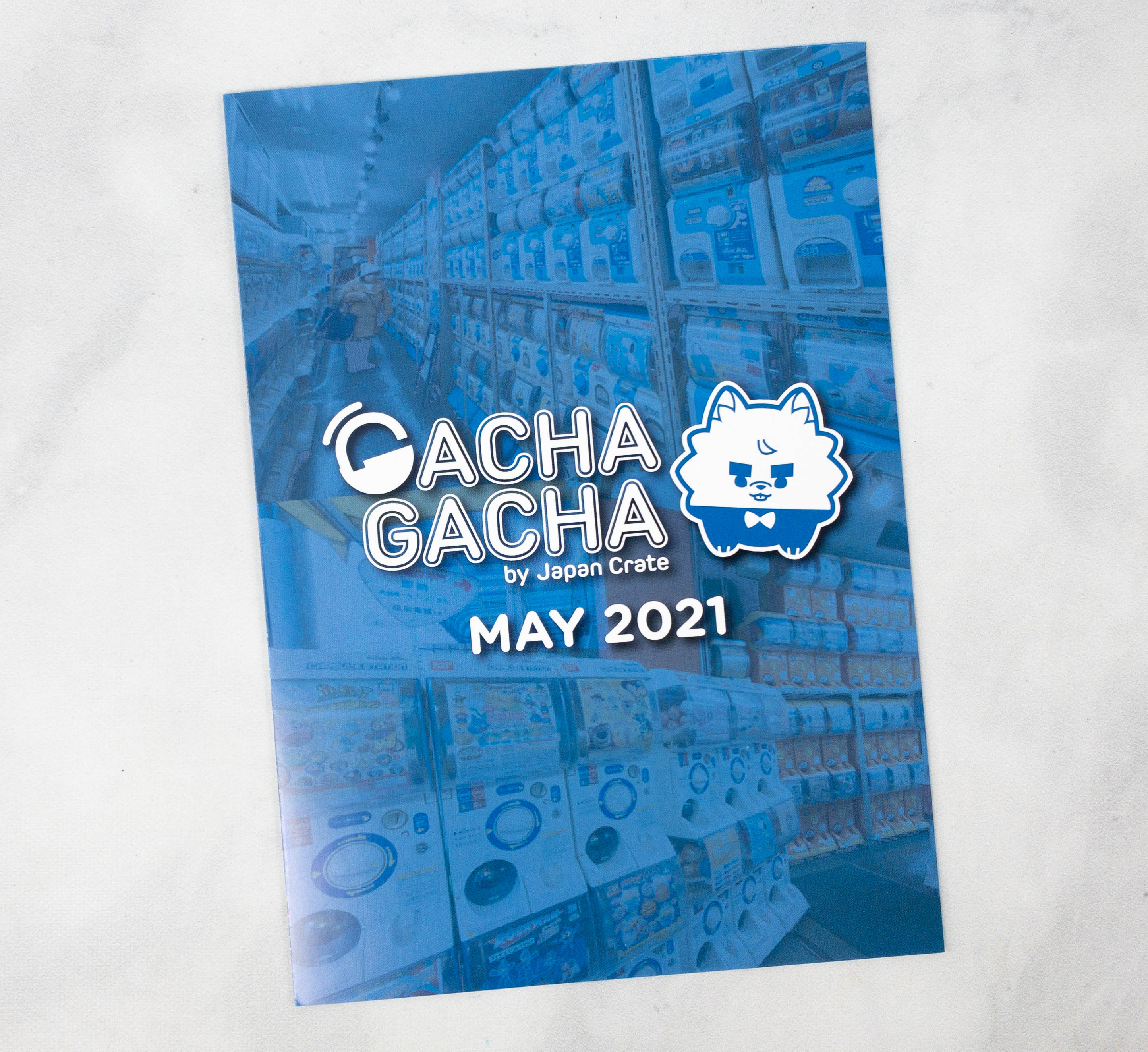 Every box includes a monthly Gacha Gacha magazine!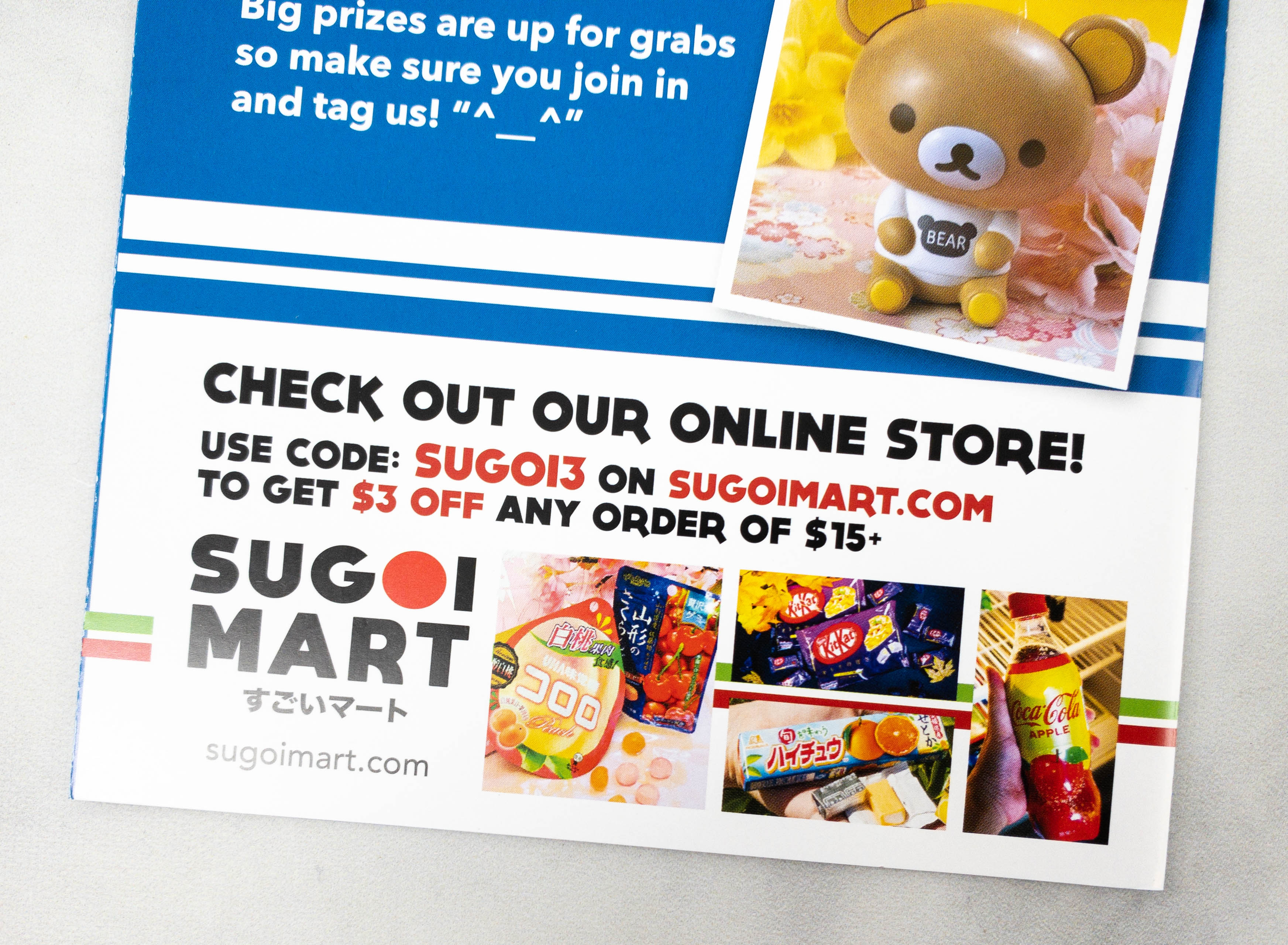 On this part of the magazine is an ad about Sugoi Mart!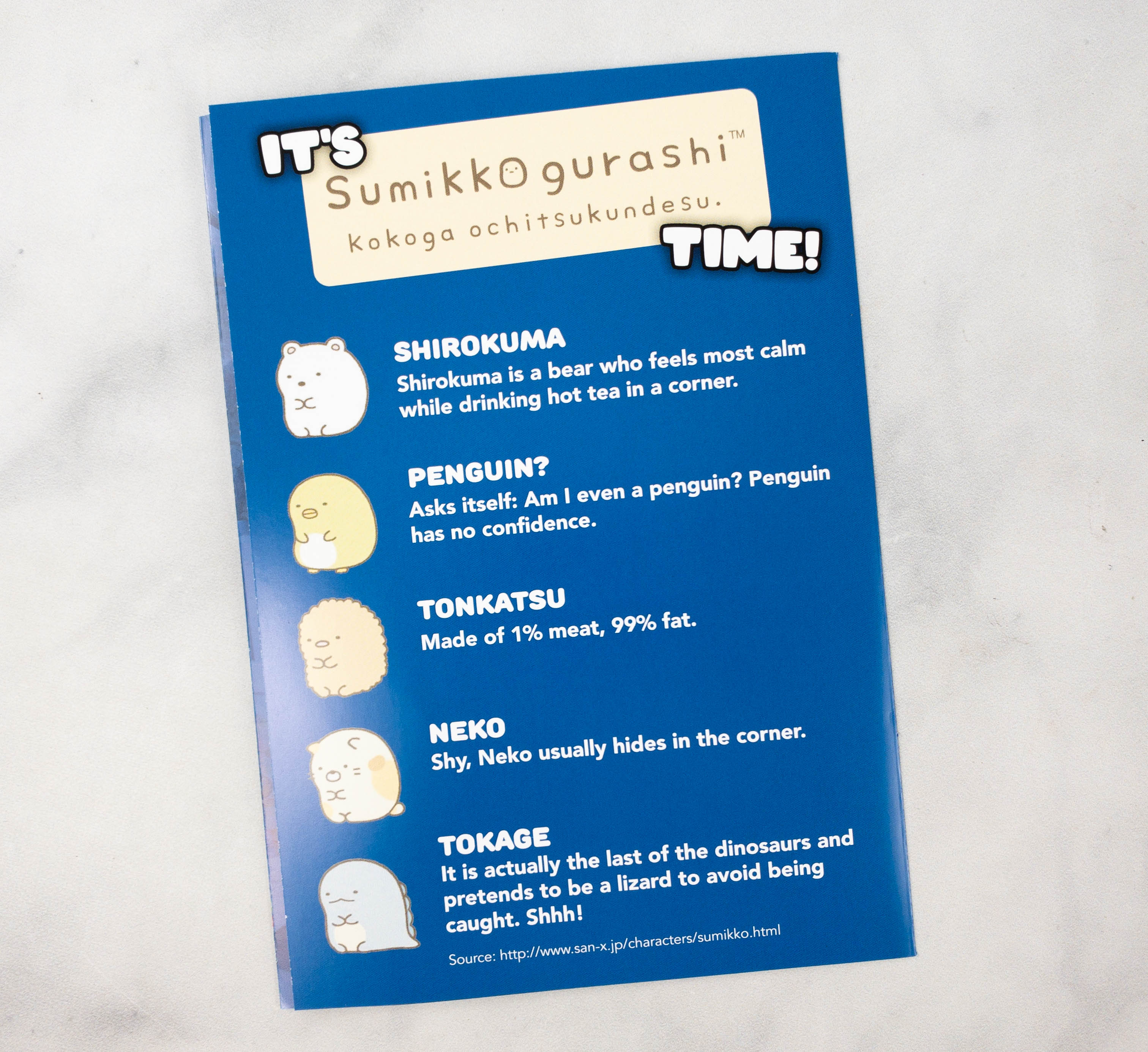 This card features Sumikko Gurashi, a group of fictional characters from San-X.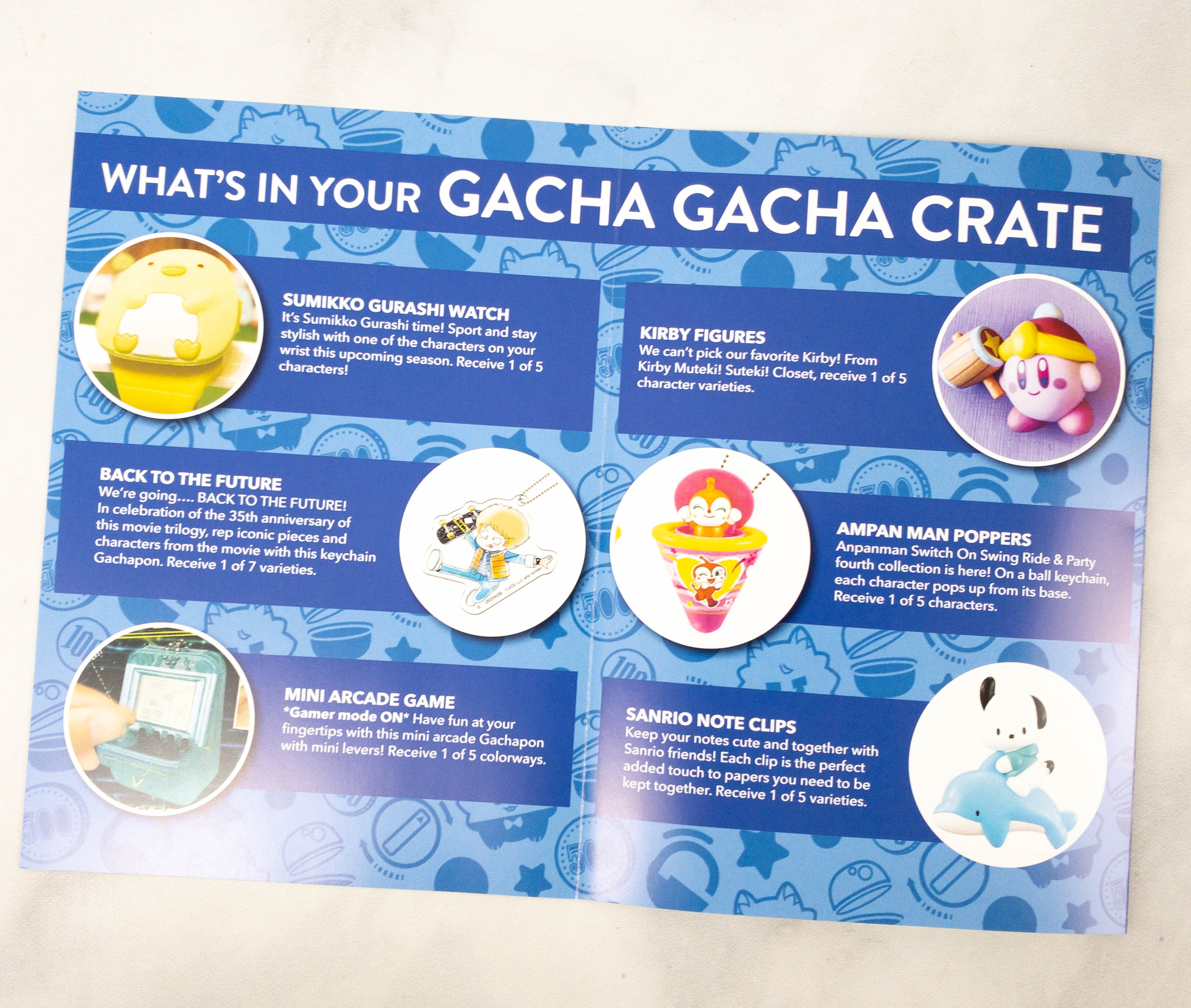 Of course, there's also a complete list of gachapons, together with some information about each of them.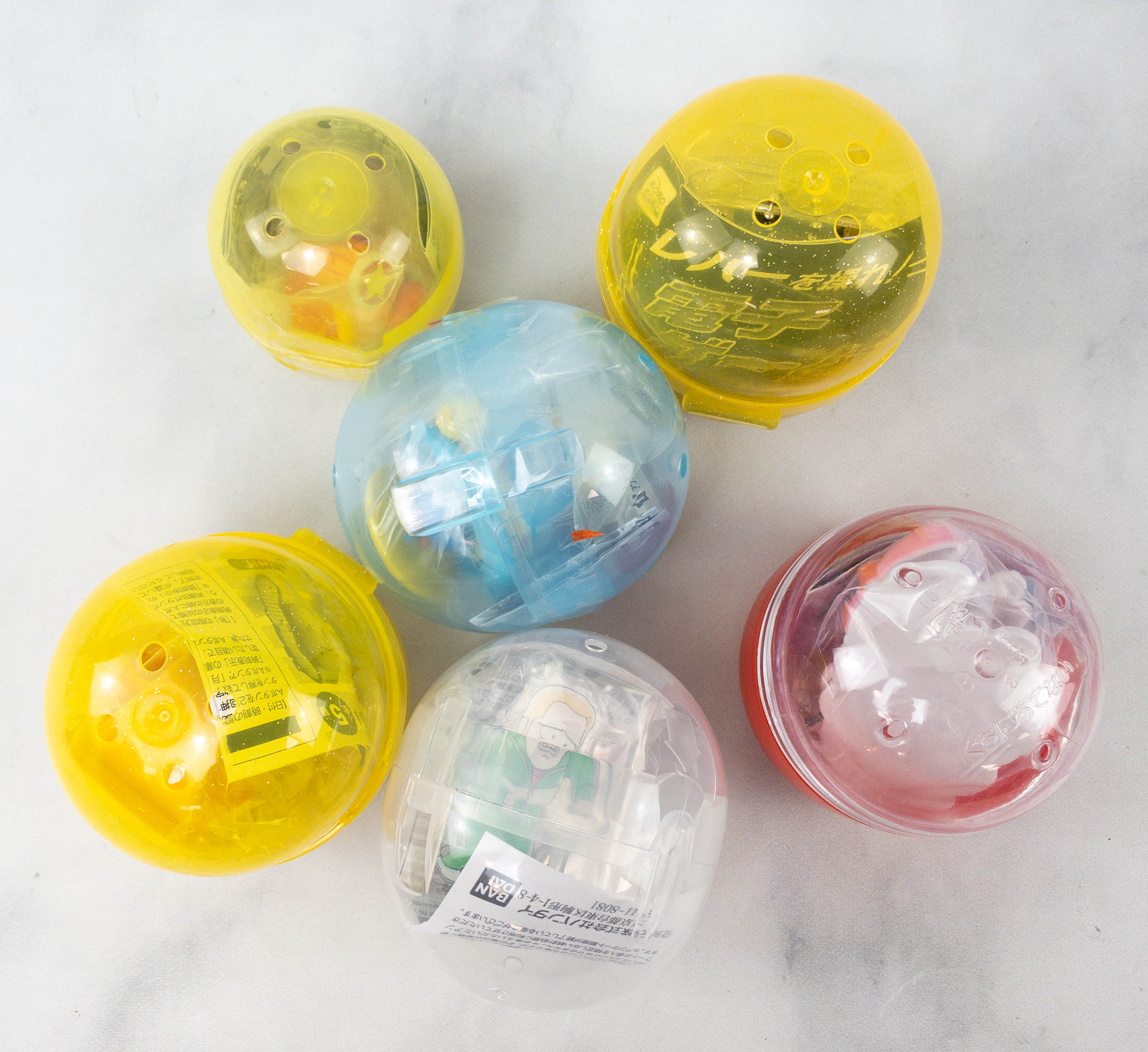 The gachapon capsules came in a variety of colors. Its concept is similar to surprise eggs and blind bags.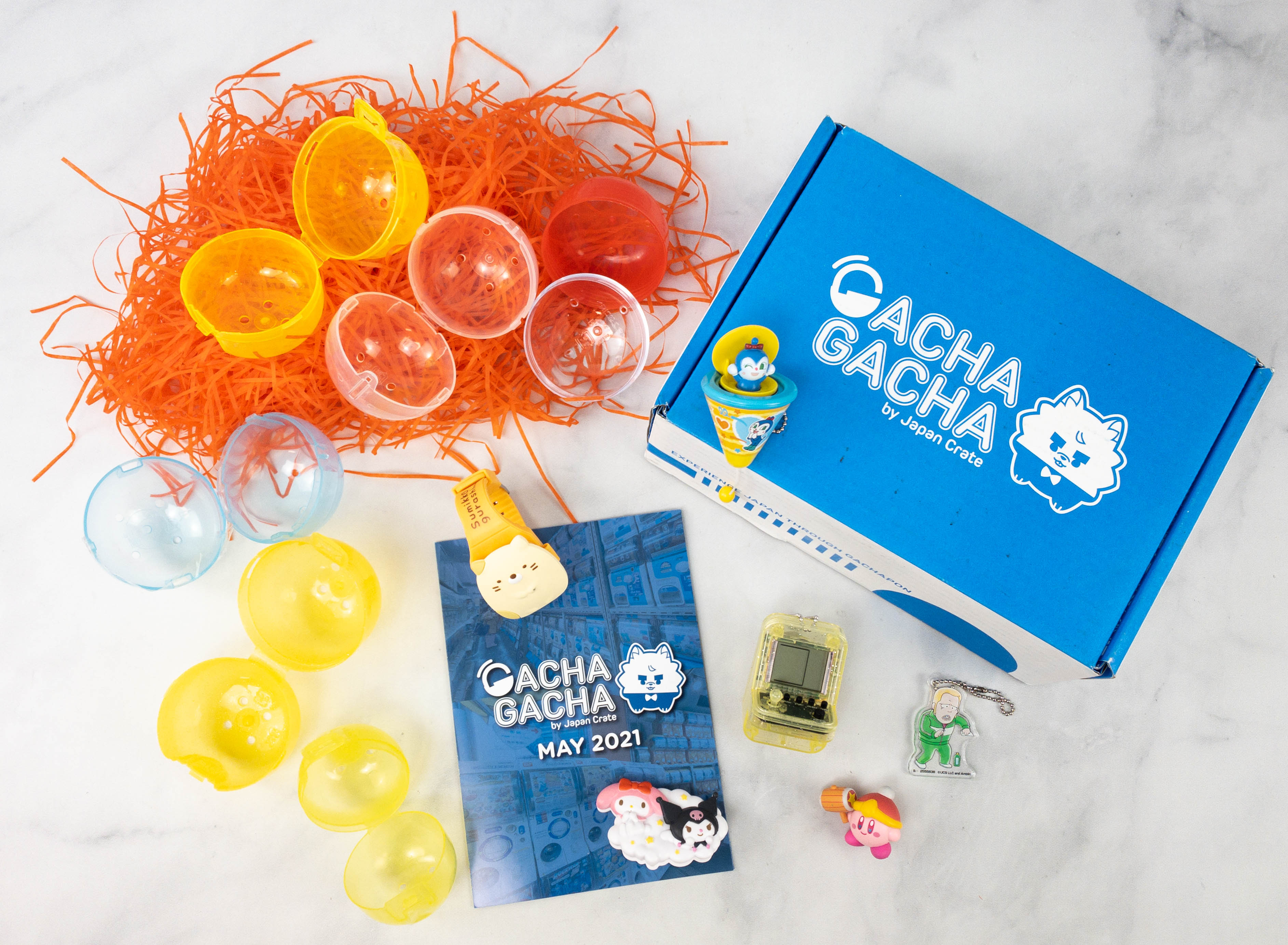 Everything in my May 2021 box!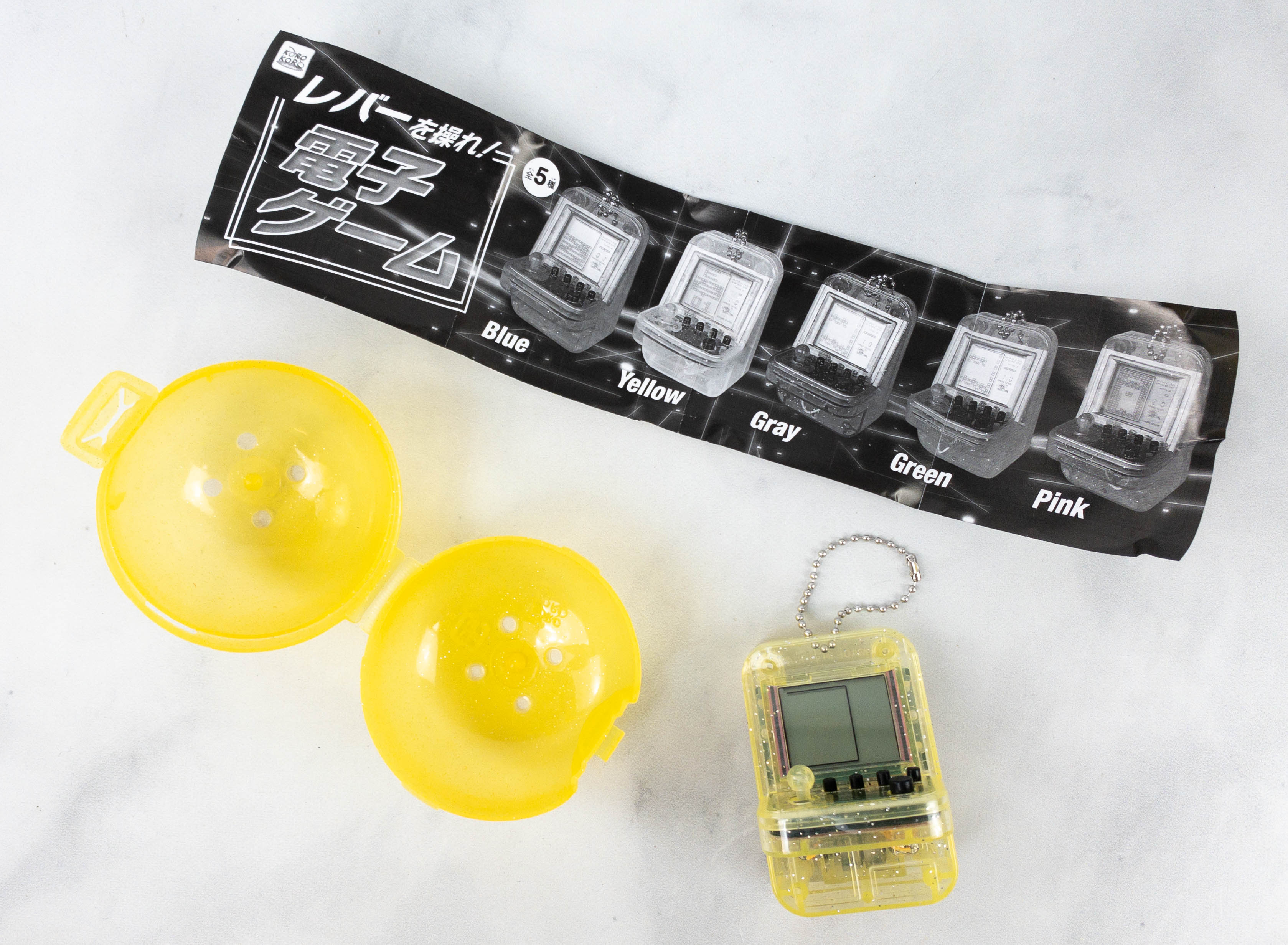 Mini Arcade Game. The first gachapon contains a fully functional mini arcade! This yellow variant is one of the 5 available colors for this item.
It features more than 1,000 fun games inside. So cool!  It even comes with a chain, so I can easily attach it to a bag or with my keys.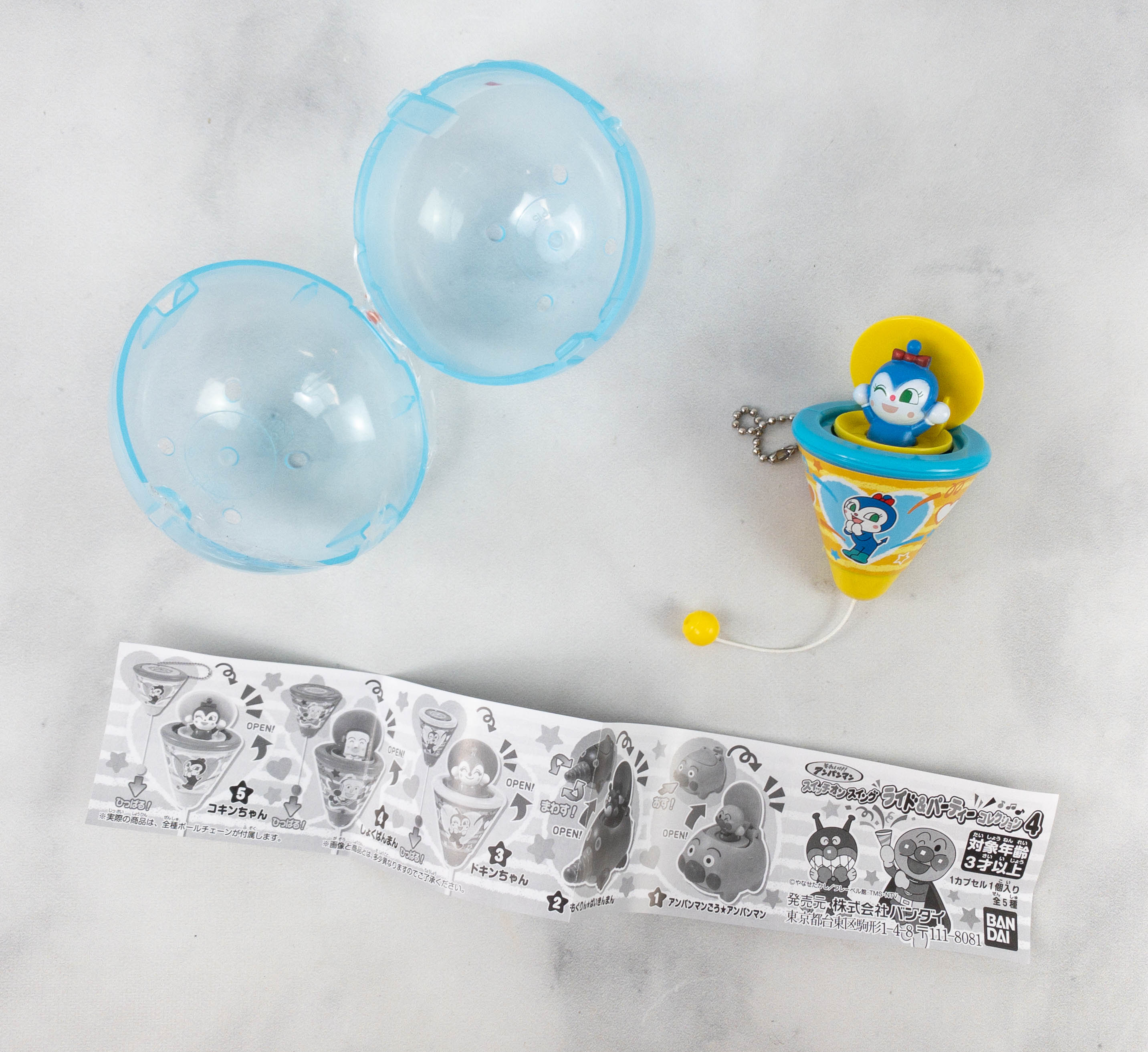 Ampan Man Poppers. Here's another cute item which can be used as a keychain! Subscribers will get 1 out of 5 characters from Ampan Man, a Japanese superhero picture book series.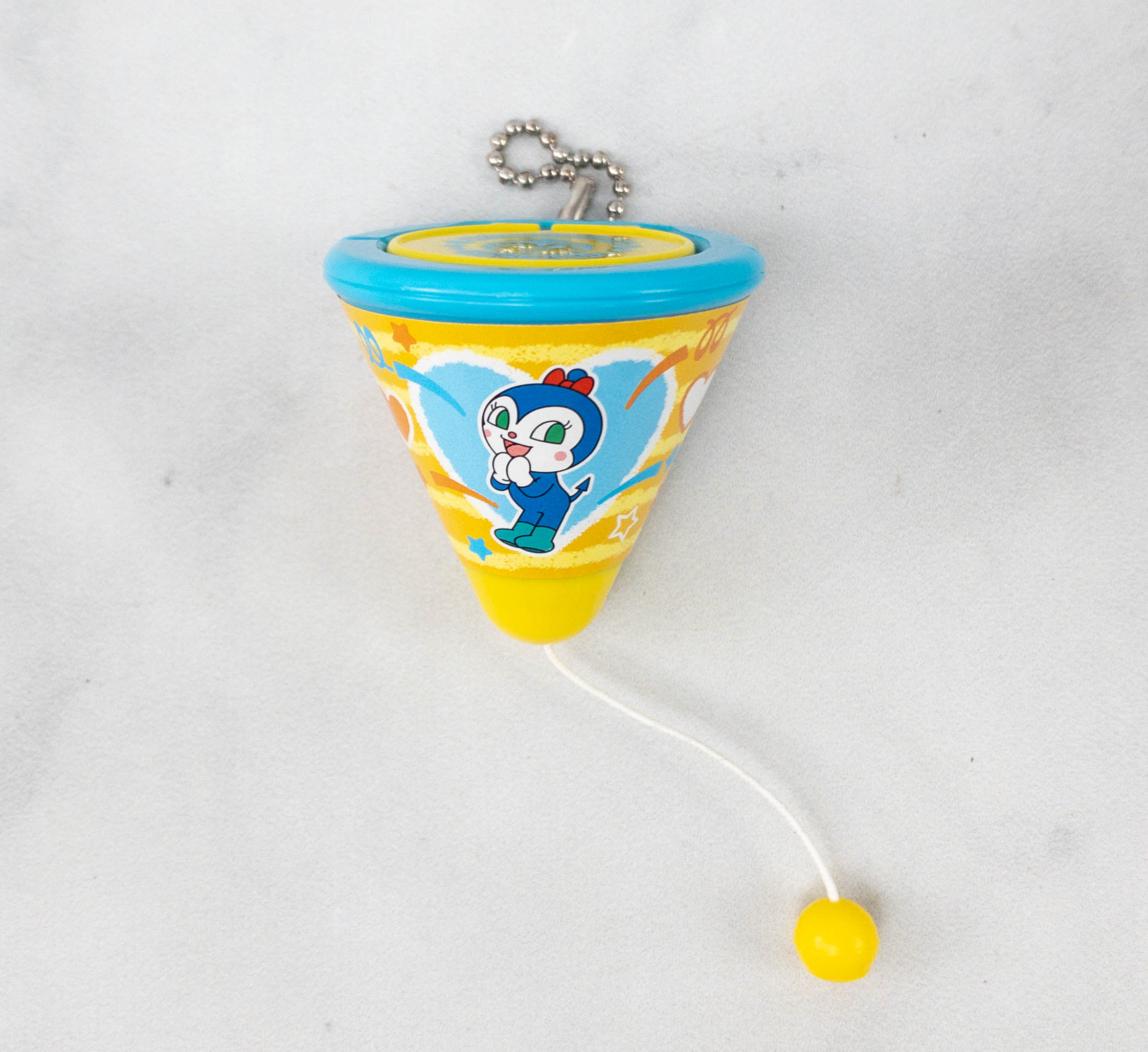 I received Dokinchan! Aside from being one of the main characters from the series, she is also known as Baikinman's partner.
Dokinchan's figure pops up from the cone's cover. She looks so cute and lovely as always!
Back to the Future. One of the capsules contains a character keychain from the movie trilogy Back to the Future, in celebration of its 35th anniversary!
Subscribers will receive 1 out of 7 characters. I received the older version of Biff Tannen, the bully of George McFly who is also in love with Lorraine McFly.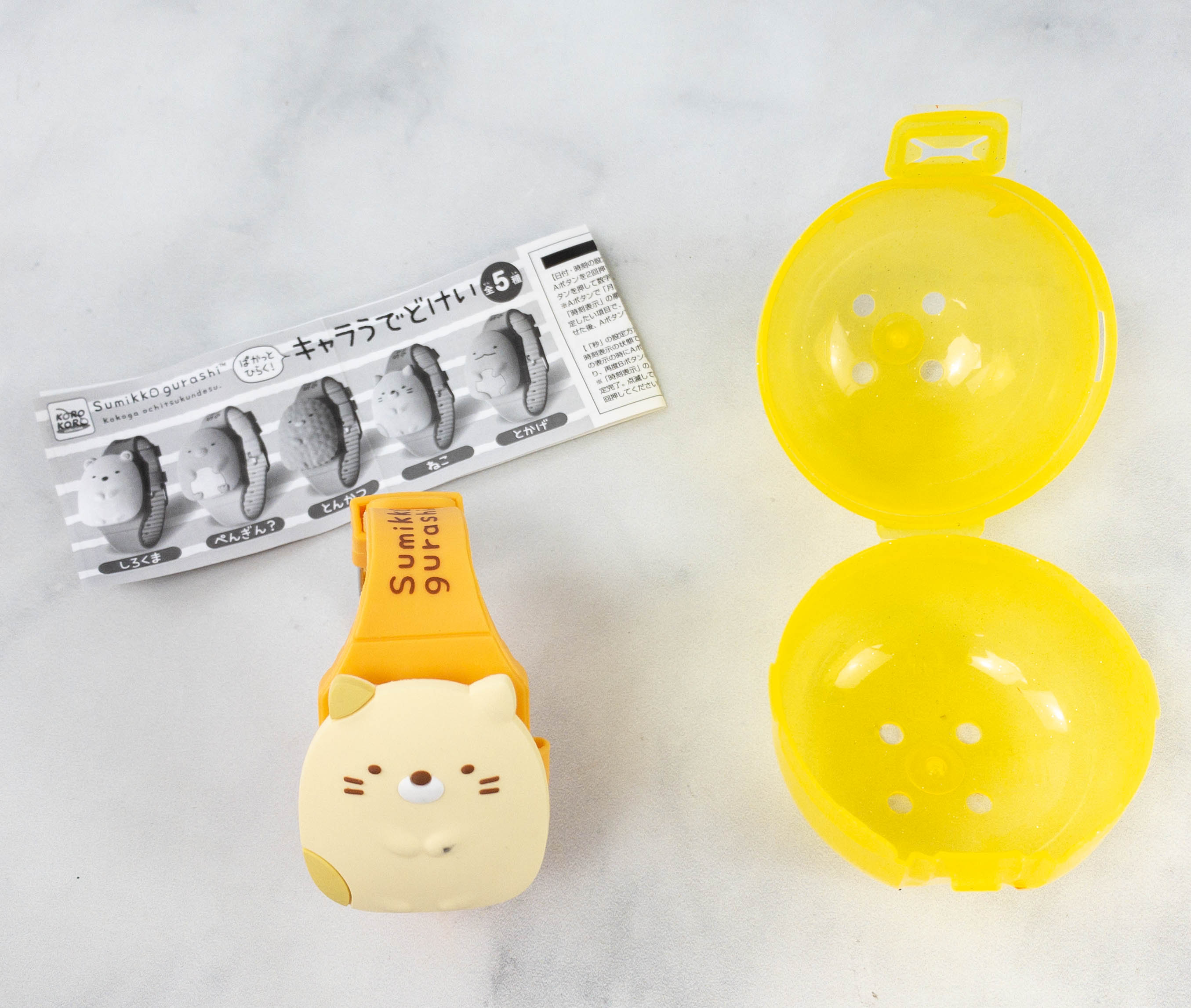 Sumikko Gurashi Watch. The next gachapon features a wearable! It's a cute wrist watch and subscribers will get 1 out of 5 features the characters from Sumikko Gurashi.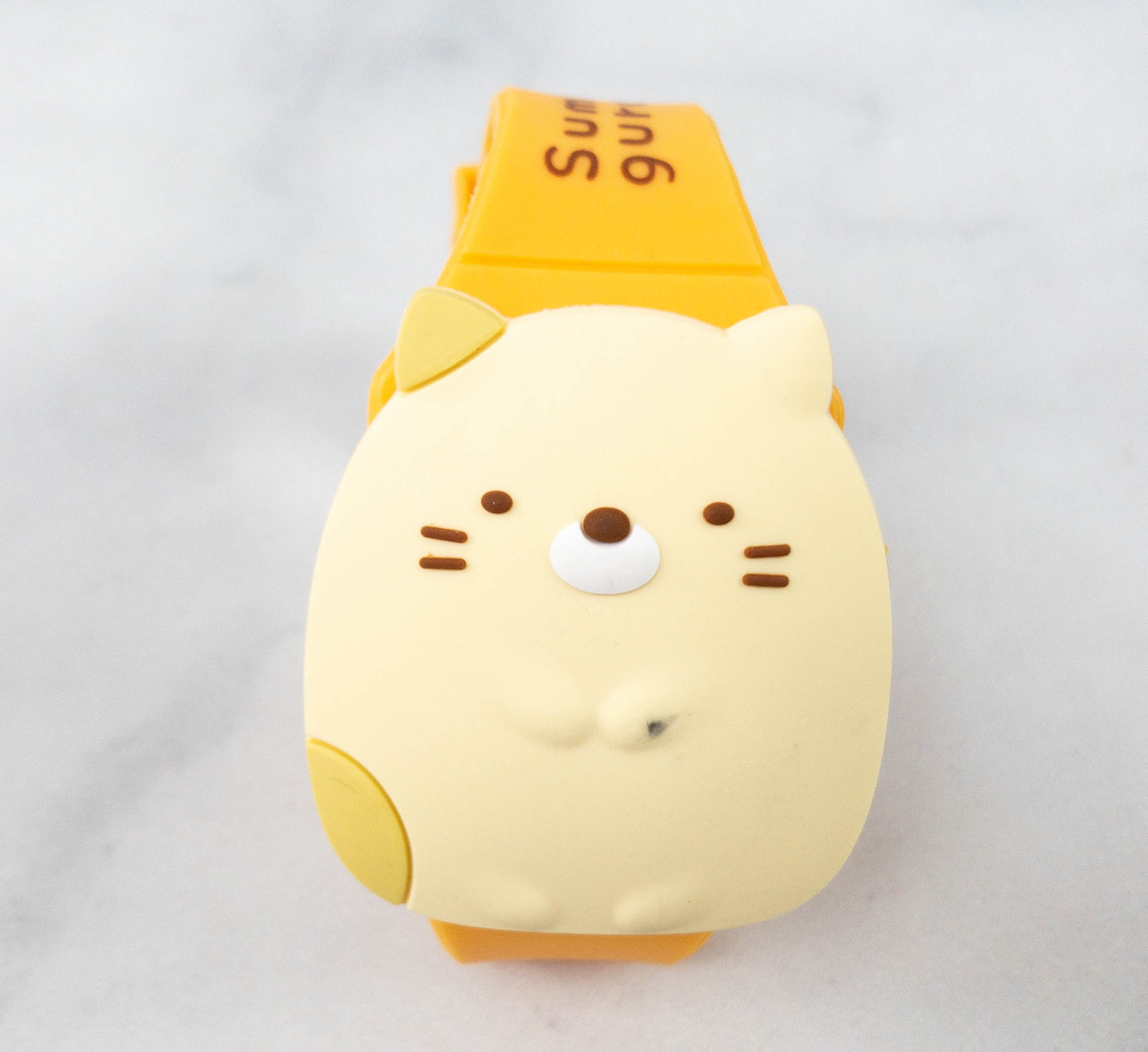 I received the cute calico cat named Neko!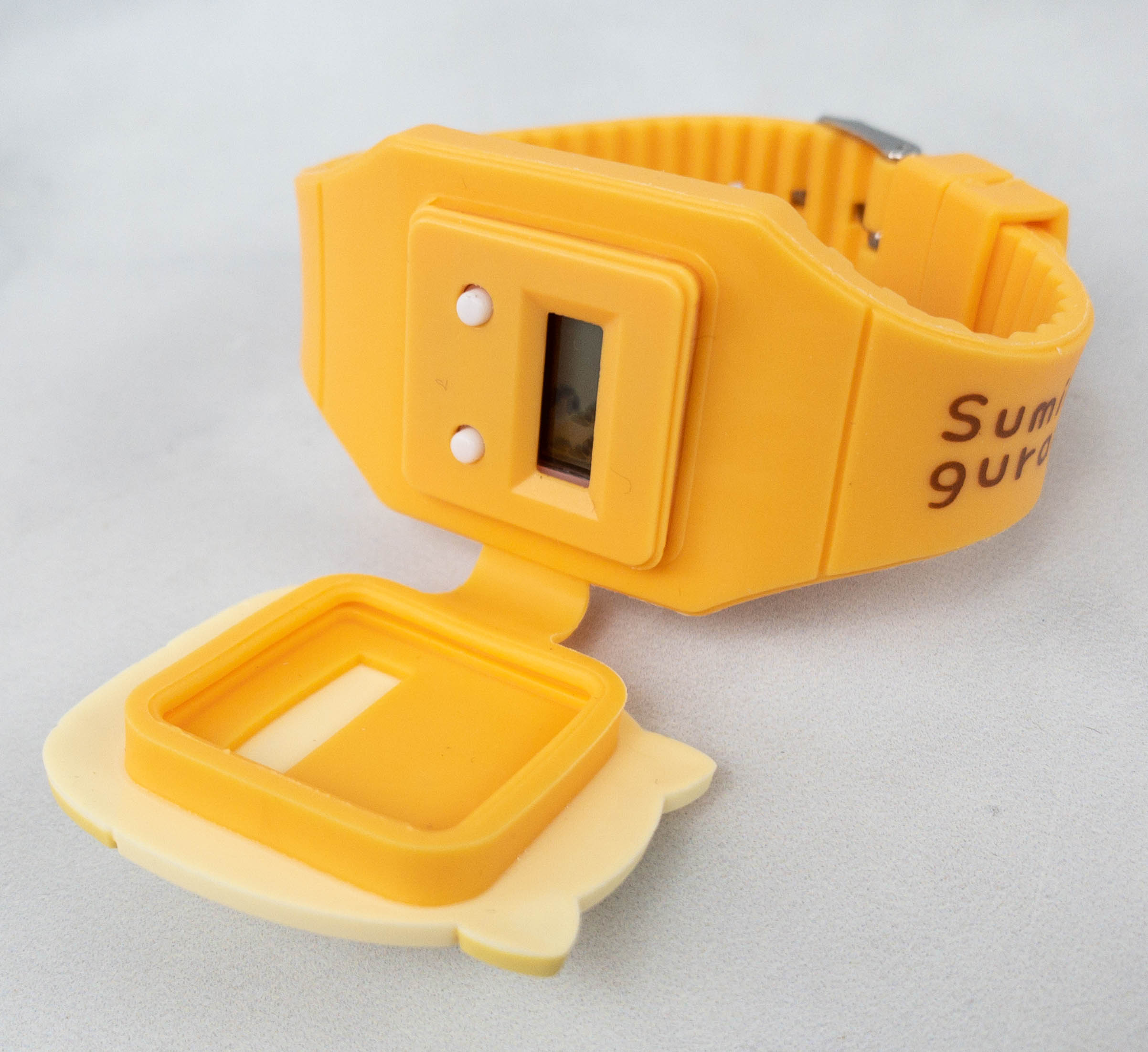 Behind the cover is a digital screen that shows the time.
Sanrio Note Clips. I also received a Sanrio note clip, which is great for organizing papers. Subscribers will receive 1 out of 5 designs!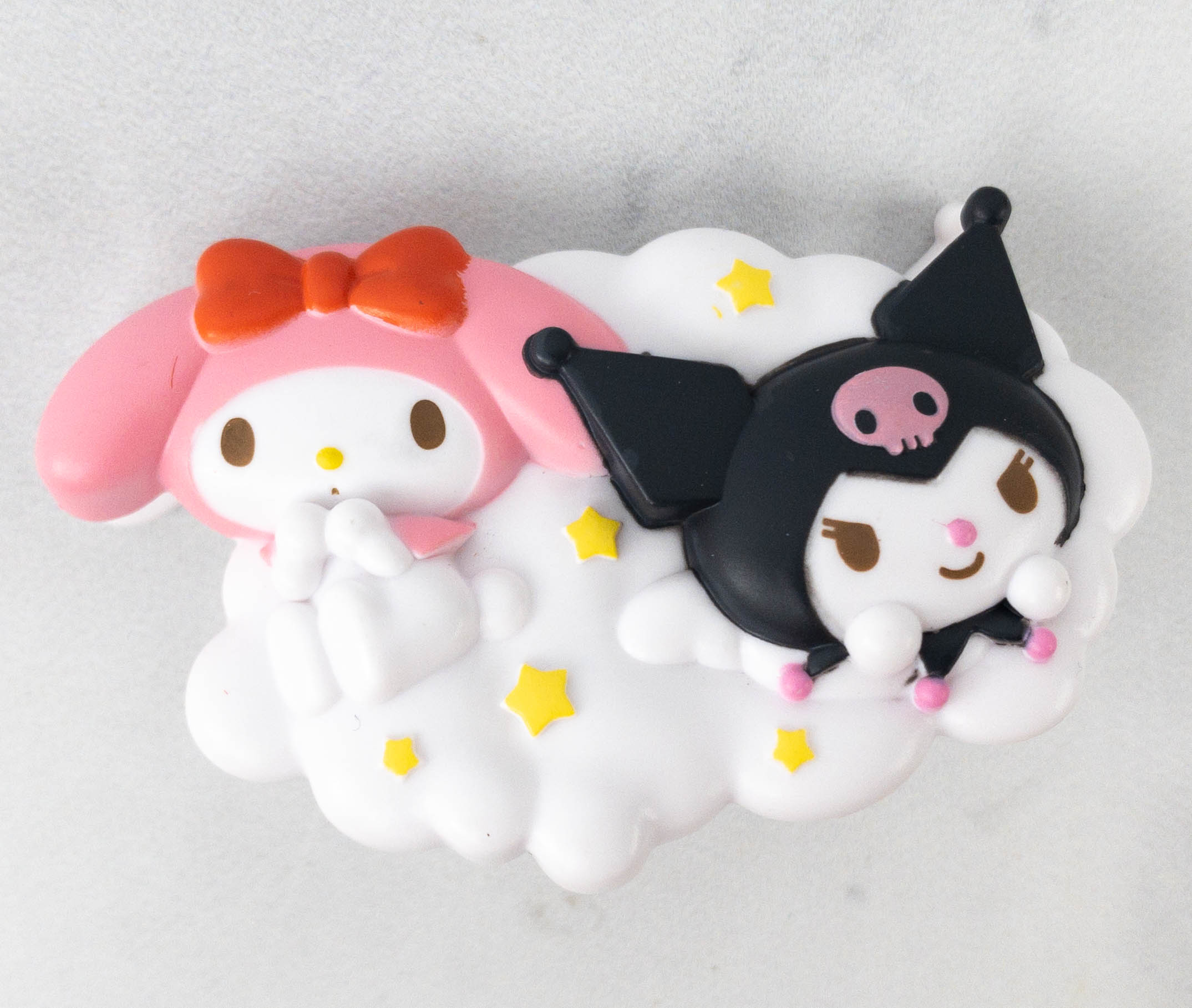 This clip features the rivals My Melody and Kuromi!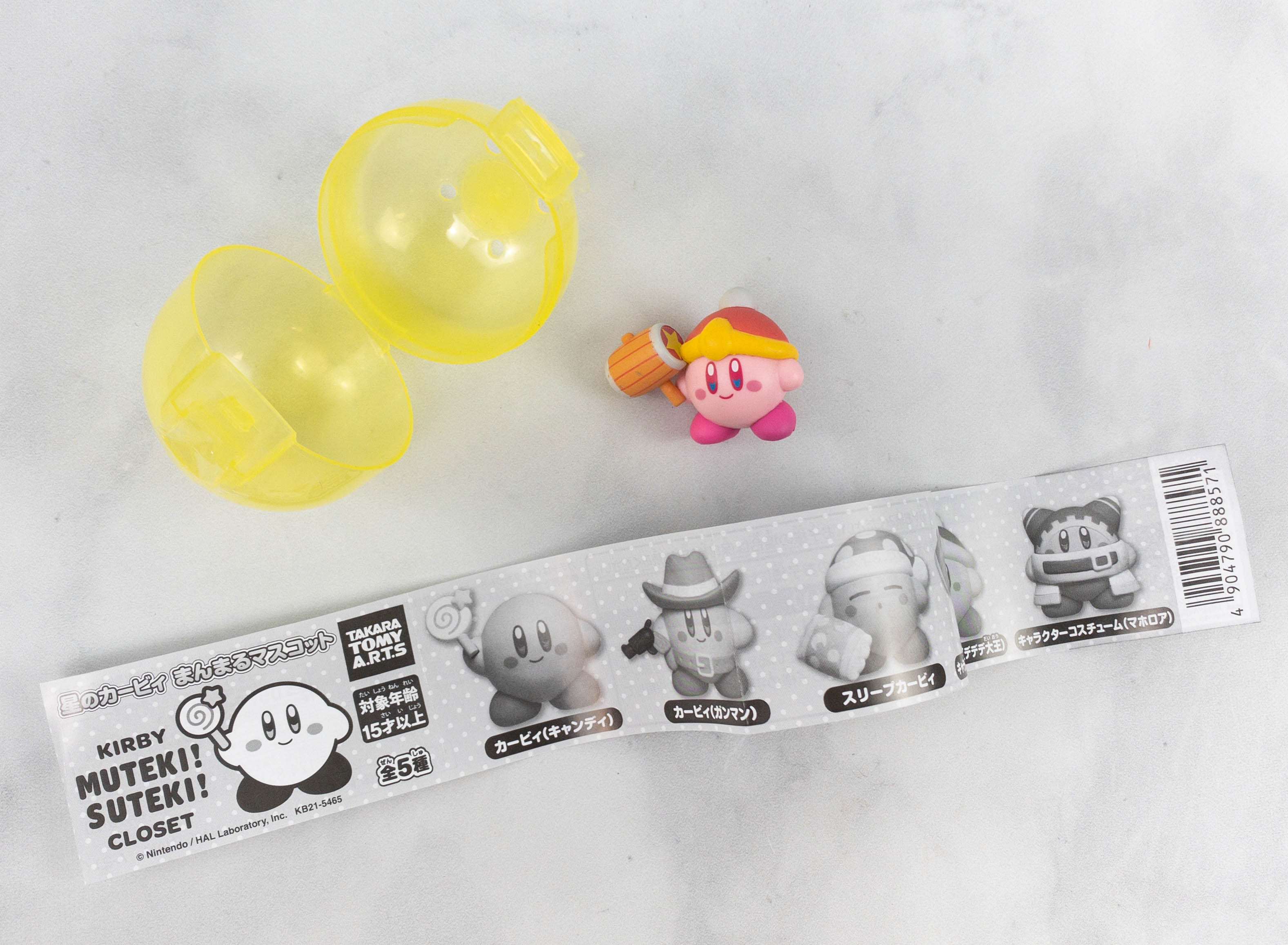 Kirby Figures. I've always loved the Kirby figures from previous gachapons, and this one is another nice addition to my collection!
Subscribers will receive 1 out of 5 varieties. I received Kirby with a hammer! There are a few flaws on the figure's paintjob. Still, this is a nice piece for display.
Gacha Gacha Crate continues to prove that good things come in small packages! This month's capsules feature popular characters and franchises including Kirby, Sumikko Gurashi, and Back to the Future. I also like the mini arcade, which is not just for display. The toy actually works and it contains a lot of fun games, which can help relieve boredom! Overall, the gachapons this month are amazing. Everything is worth adding to my collection and most of them are rare items as well. This subscription is indeed a must have if you love collecting miniature items or adorable stuff from Japan!
What do you think of this month's Gacha Gacha Crate?