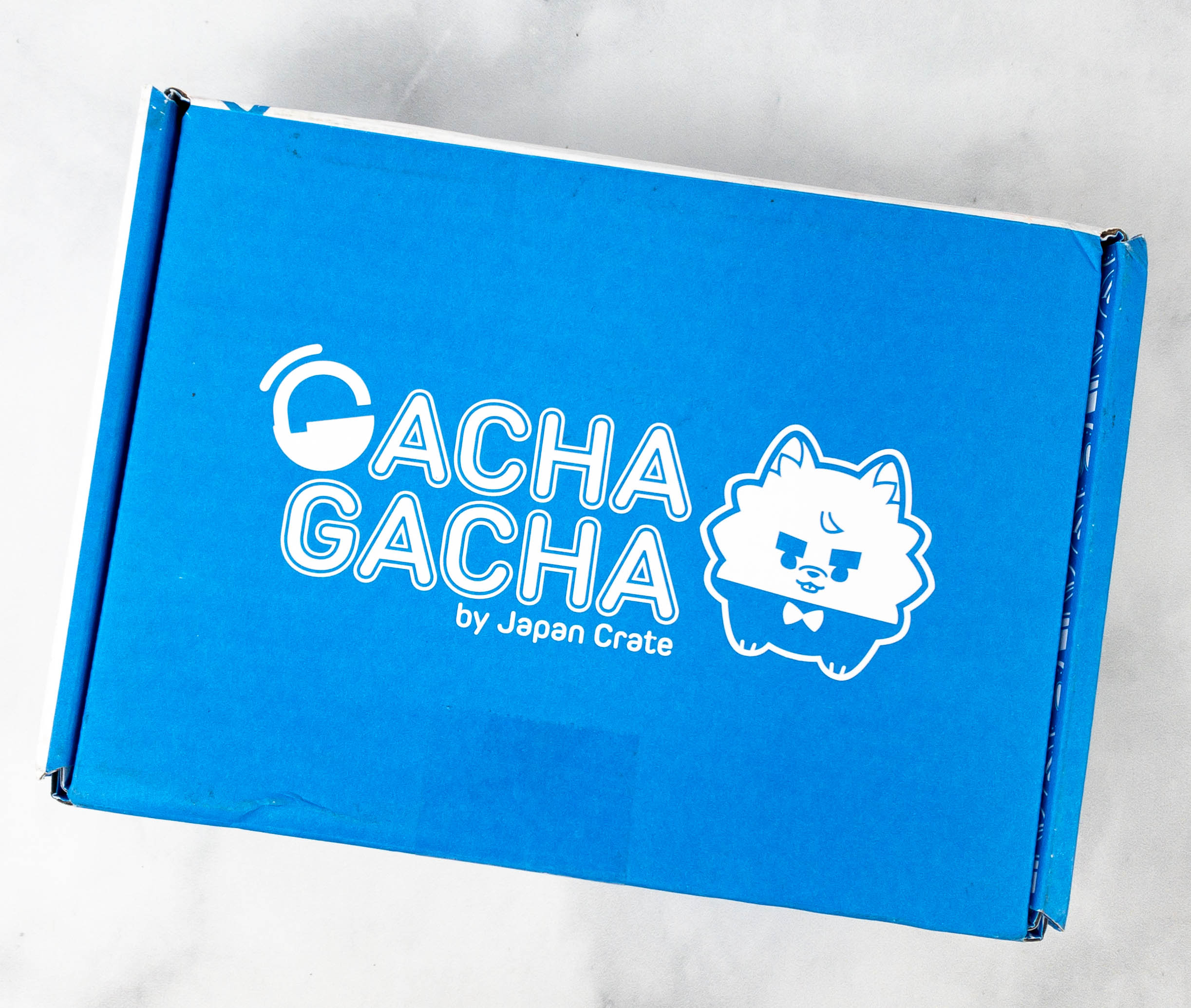 Gacha Gacha Crate is a unique monthly subscription box from Japan Crate that follows the gachapon craze in Japan. Each box contains six hand-selected gachapon capsules that may contain useful accessories, your favorite characters, and a whole lot more.  Boxes start at $38.95, and shipping is free.
DEAL: Use coupon code HELLO to get $3 off your first box.
The interior of the box has cute doodles and the presentation is really kawaii.
It's like a nest containing six gachapon capsules sitting comfortably in orange fillers.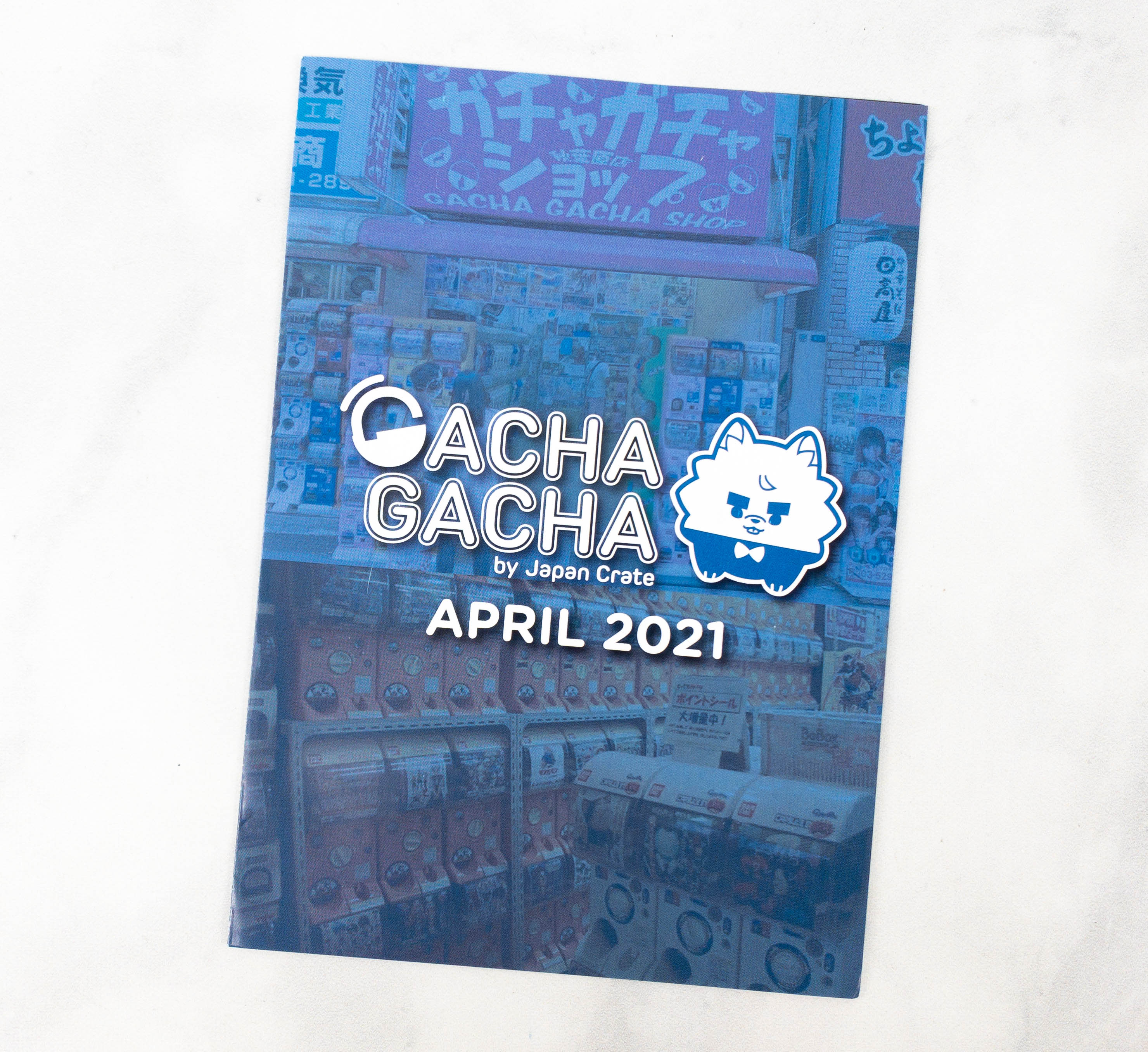 Every box includes a monthly Gacha Gacha magazine!
On this part of the magazine is an ad about Sugoi Mart!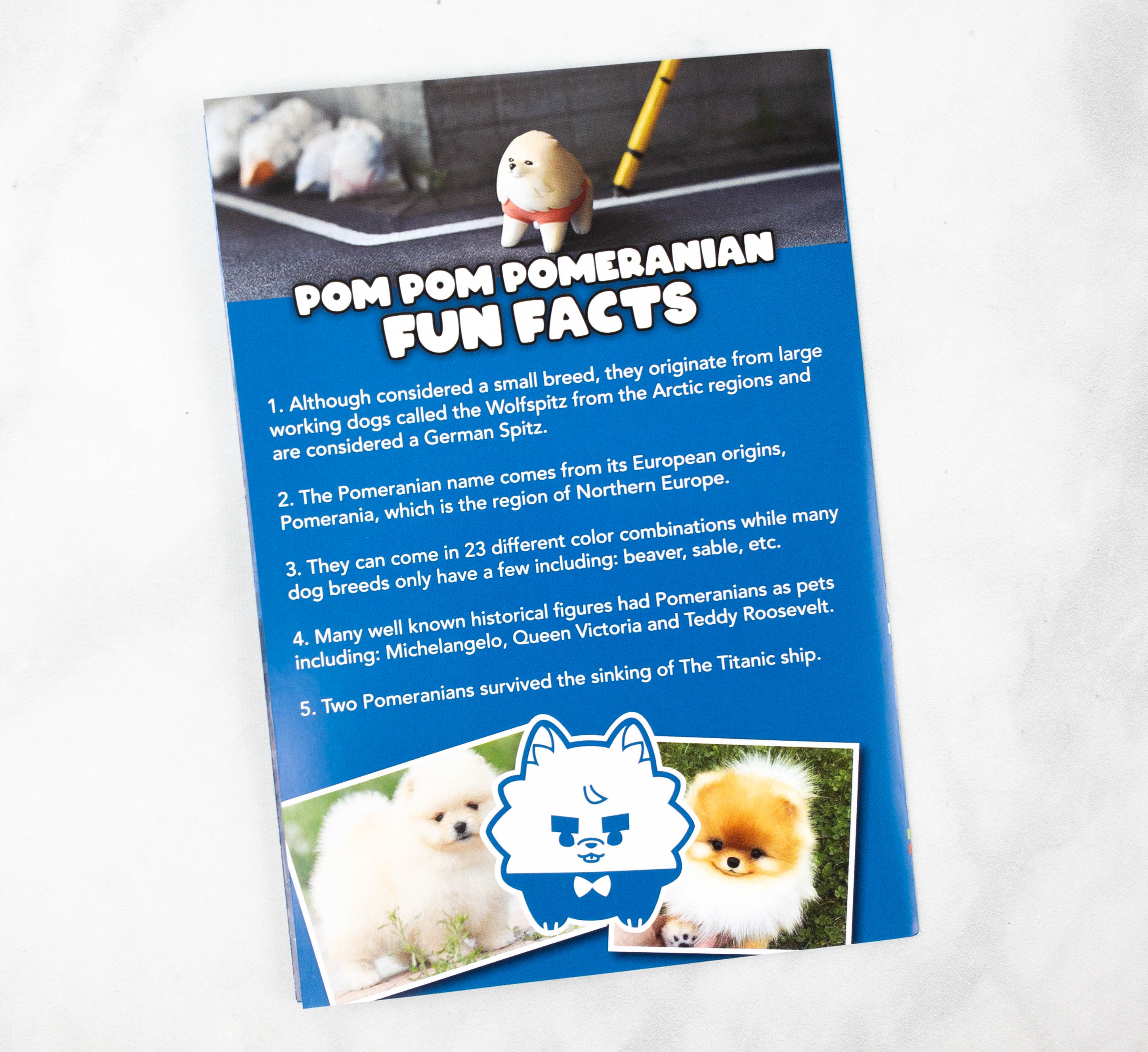 It lists some fun facts about Pomeranian, a small dog breed.
Of course, there's also a complete list of gachapons, together with some information about each of them.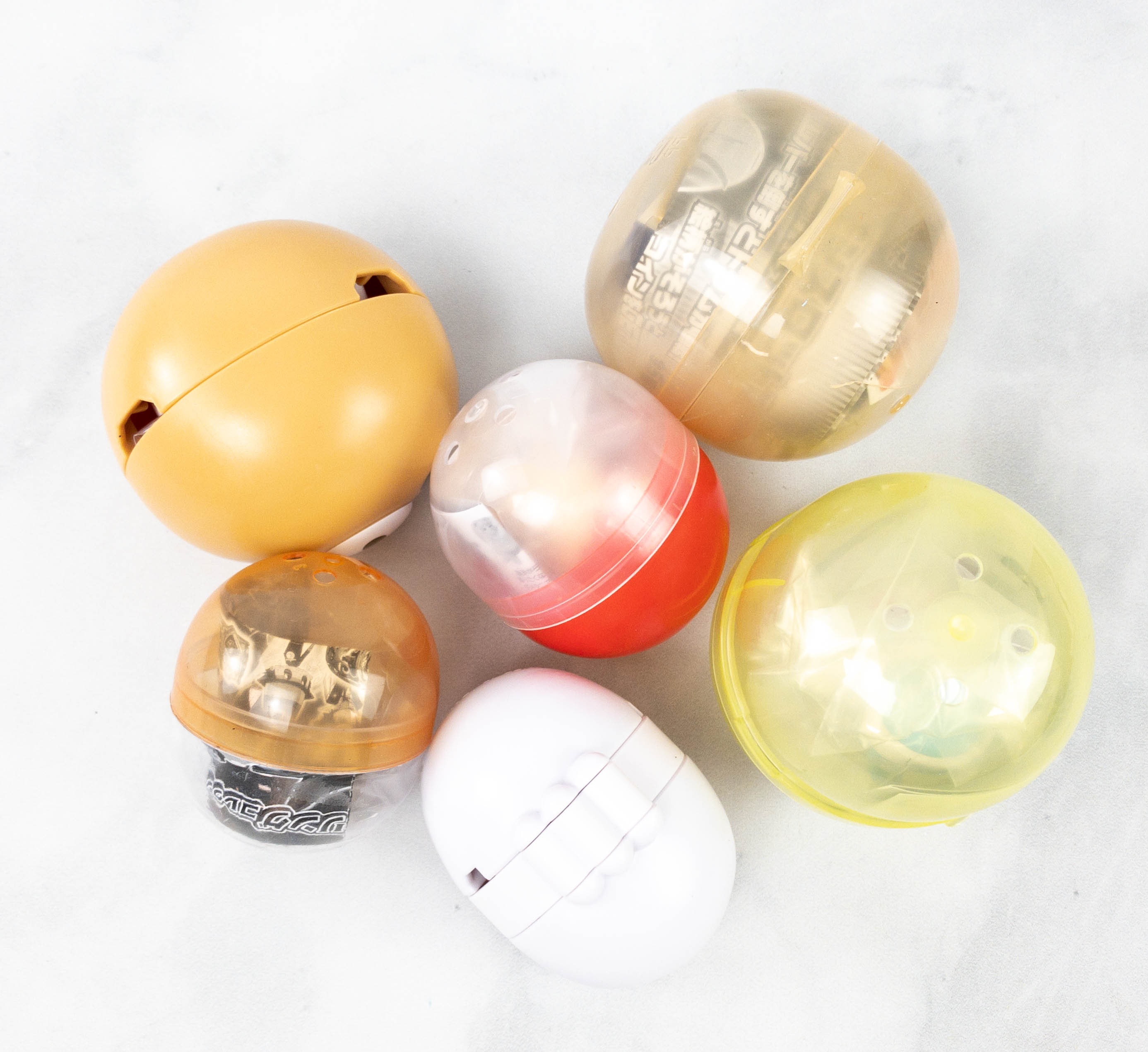 The gachapon capsules came in a variety of colors. Its concept is similar to surprise eggs and blind bags.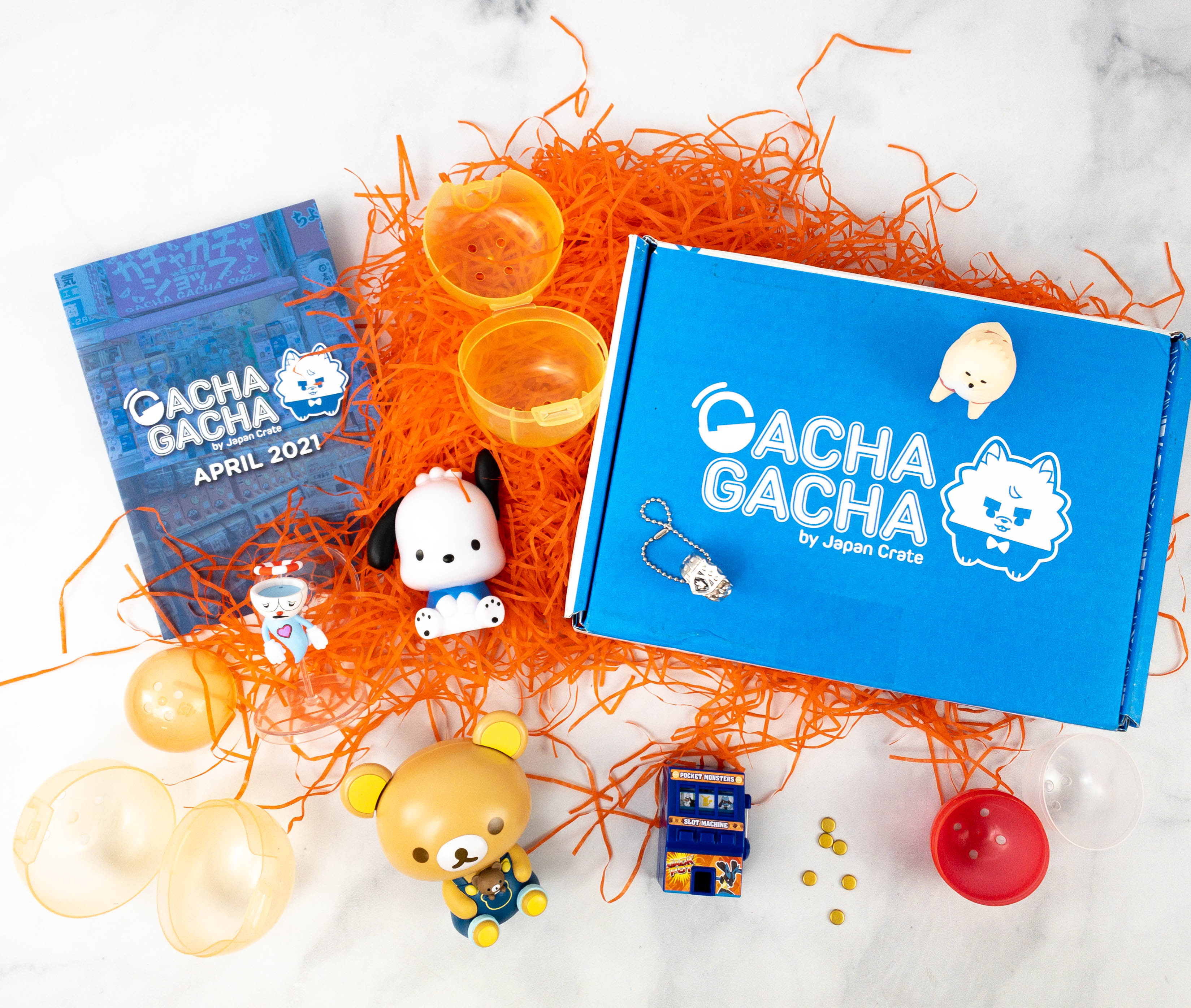 Everything in my April 2021 box!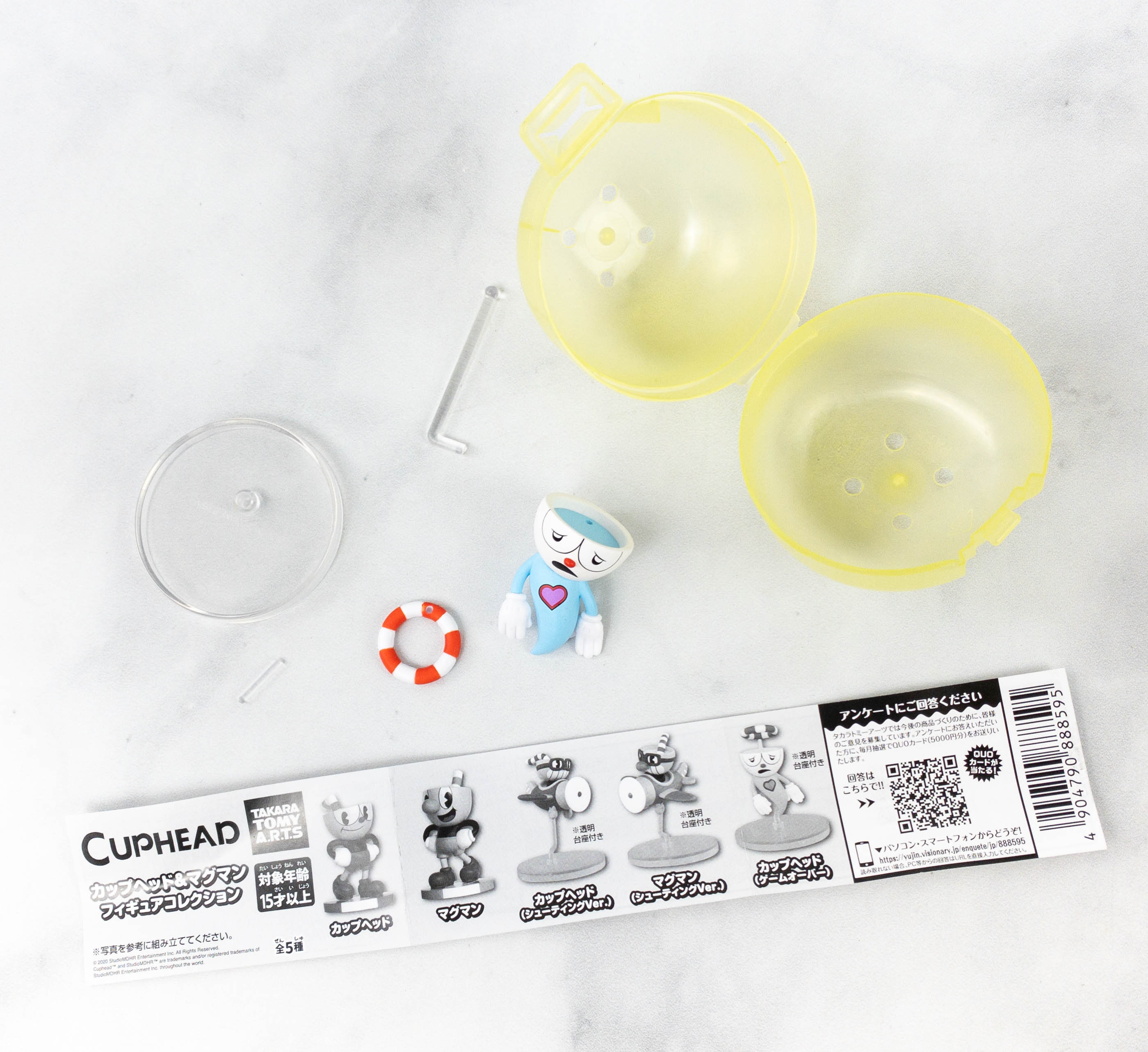 Cuphead Figures. The first capsule contains a character from Cuphead, a run and gun type of game. Their rubber hose animation concept came from the cartoons in the 1930's and became an instant hit. Subscribers will receive 1 out of 5 designs.
I received the Cuphead game over version. It even has a transparent base to make the figure look like it's floating!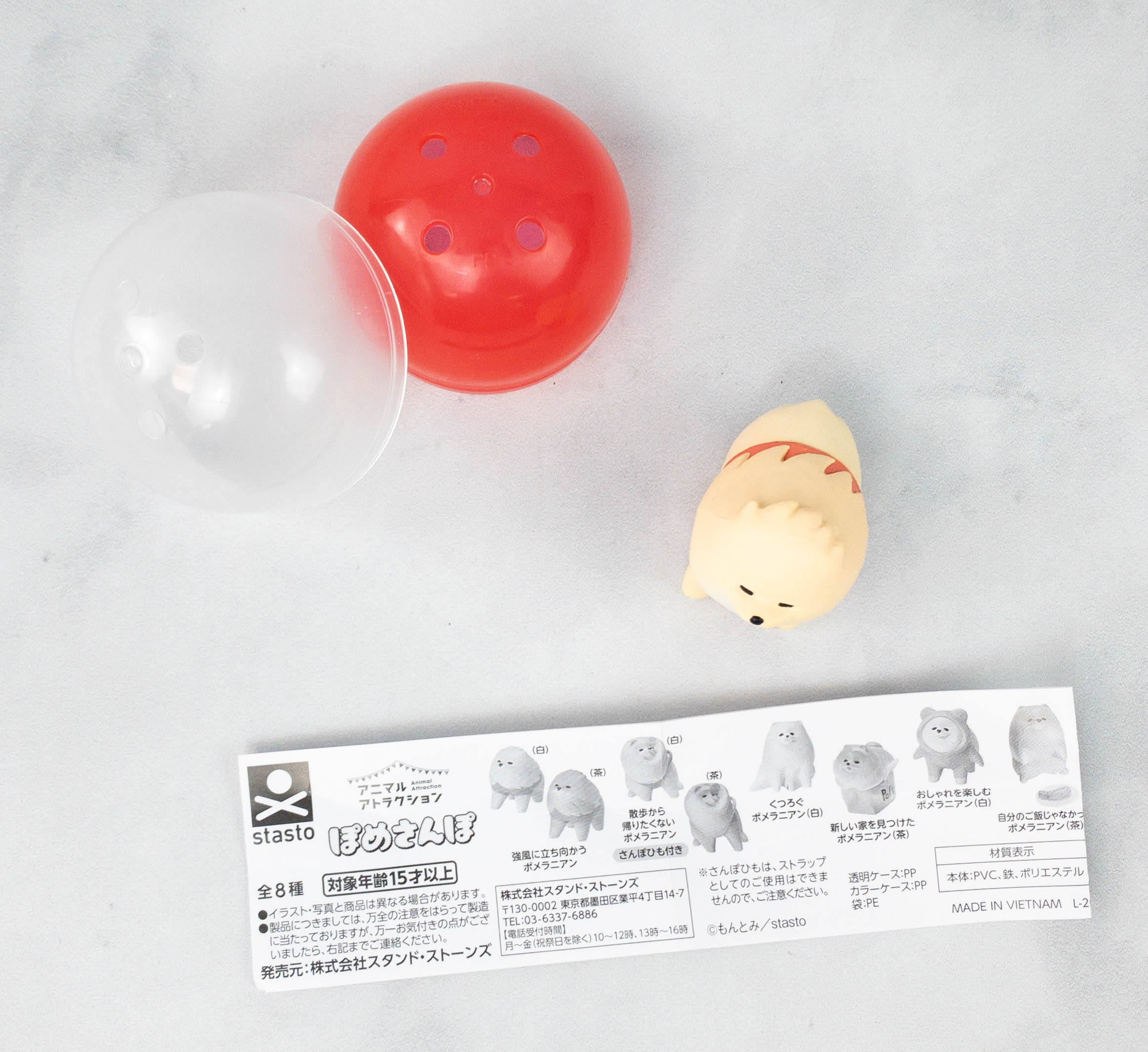 Pomeranian Figures. This gachapon features Pomeranian figures! Subscribers will get 1 of 8 fluffy poms for display.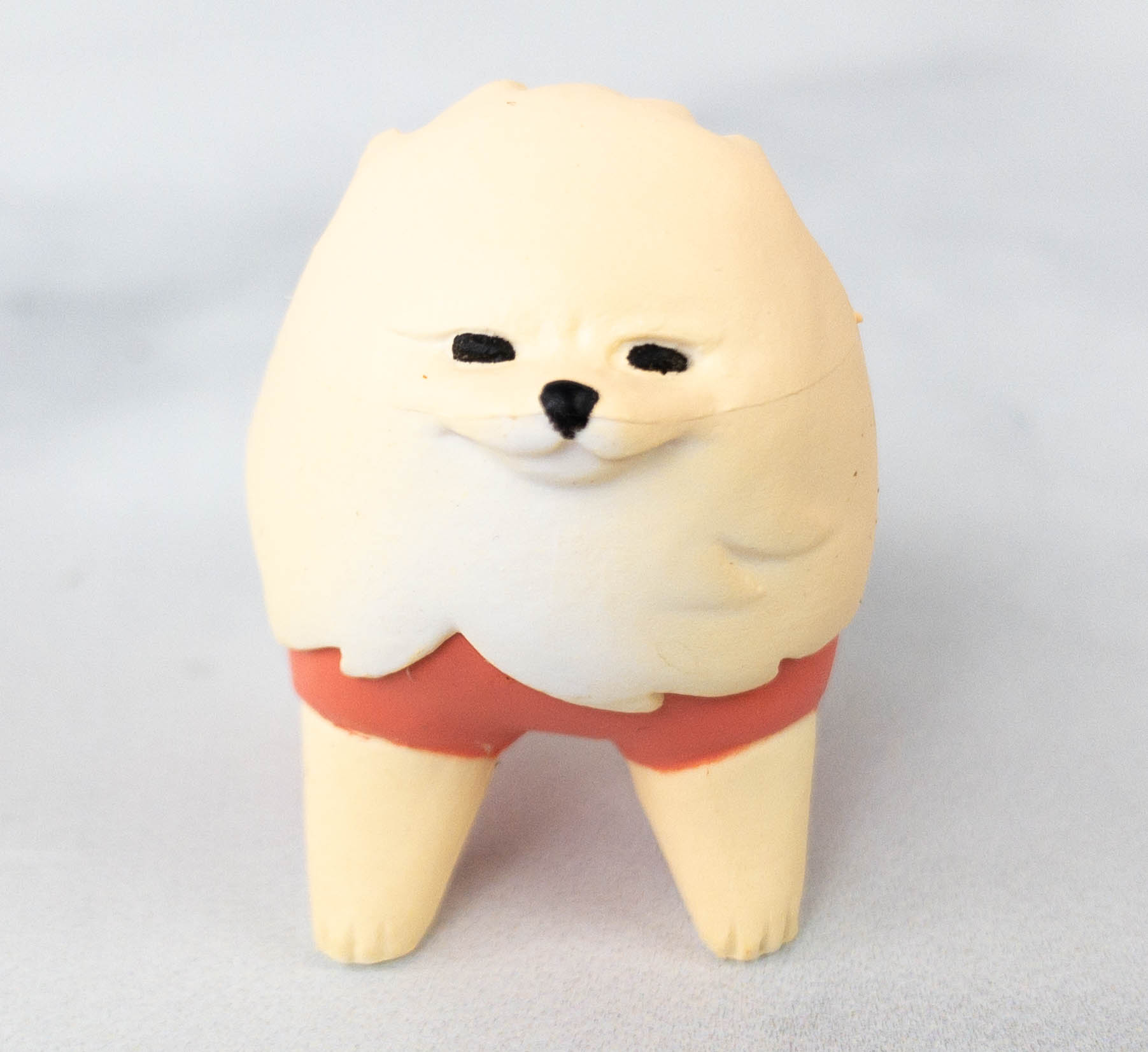 The pom figure I received is wearing a red shirt! It looks really cute specially with that beautiful smile on its face.
There are some flaws on its details and paint job but overall, it's still a cute item for display.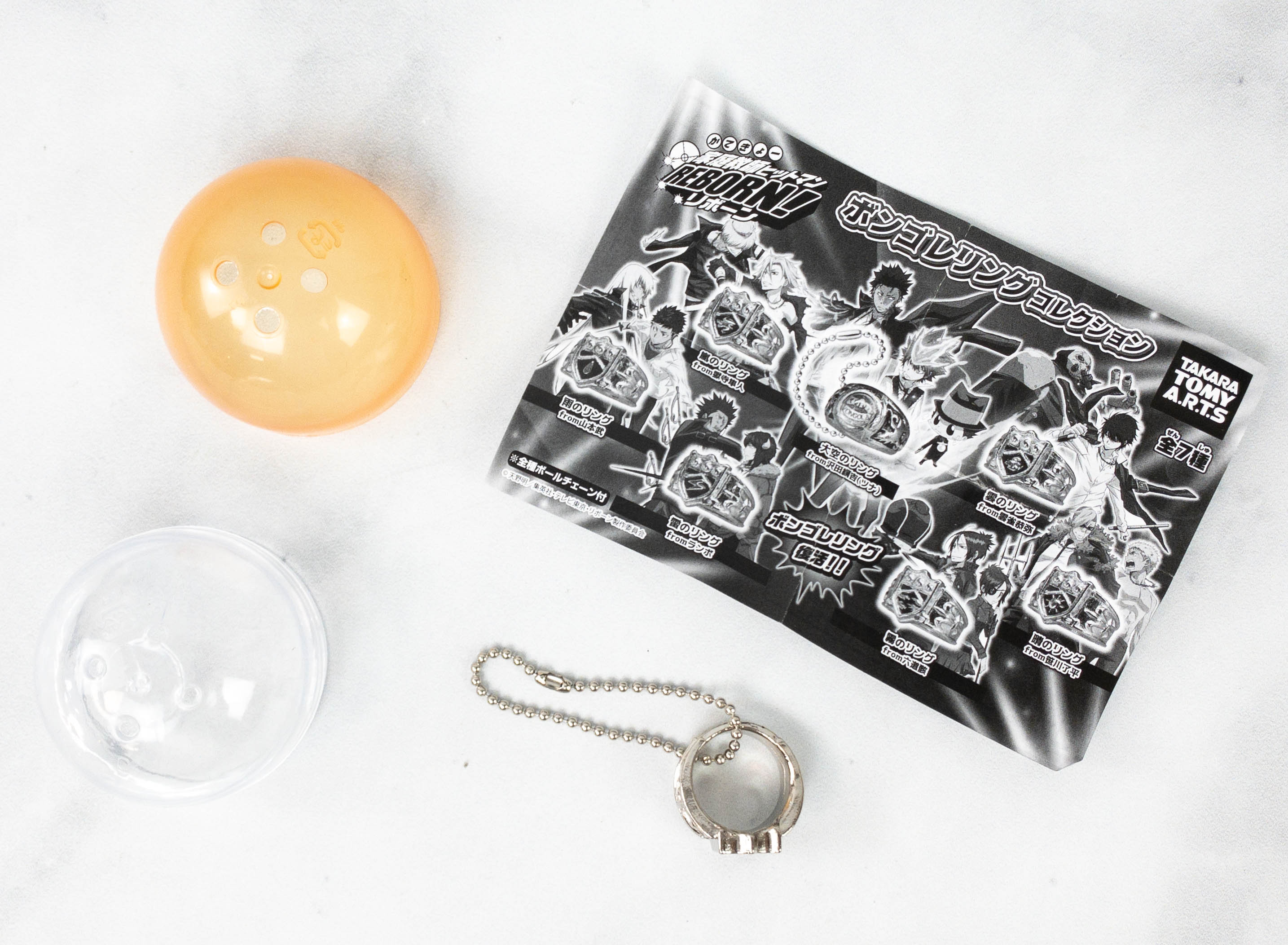 Hitman Reborn! Rings. Katekyo Hitman Reborn is a popular manga series in Japan. It's about a  boy who was next in line to become boss of a mafia organization. This gachapon features the rings based on the story!
I received the ring of storm! The ring replica comes with an adjustable locking attachment so I can put in on my bag or even with my keys.
Pokemon Slots. Gacha Gacha Crate often features Pokemon items, and this month, it's mini Pokemon slot machine that really works. This is definitely a nice toy that can be enjoyed with friends or family anytime, anywhere!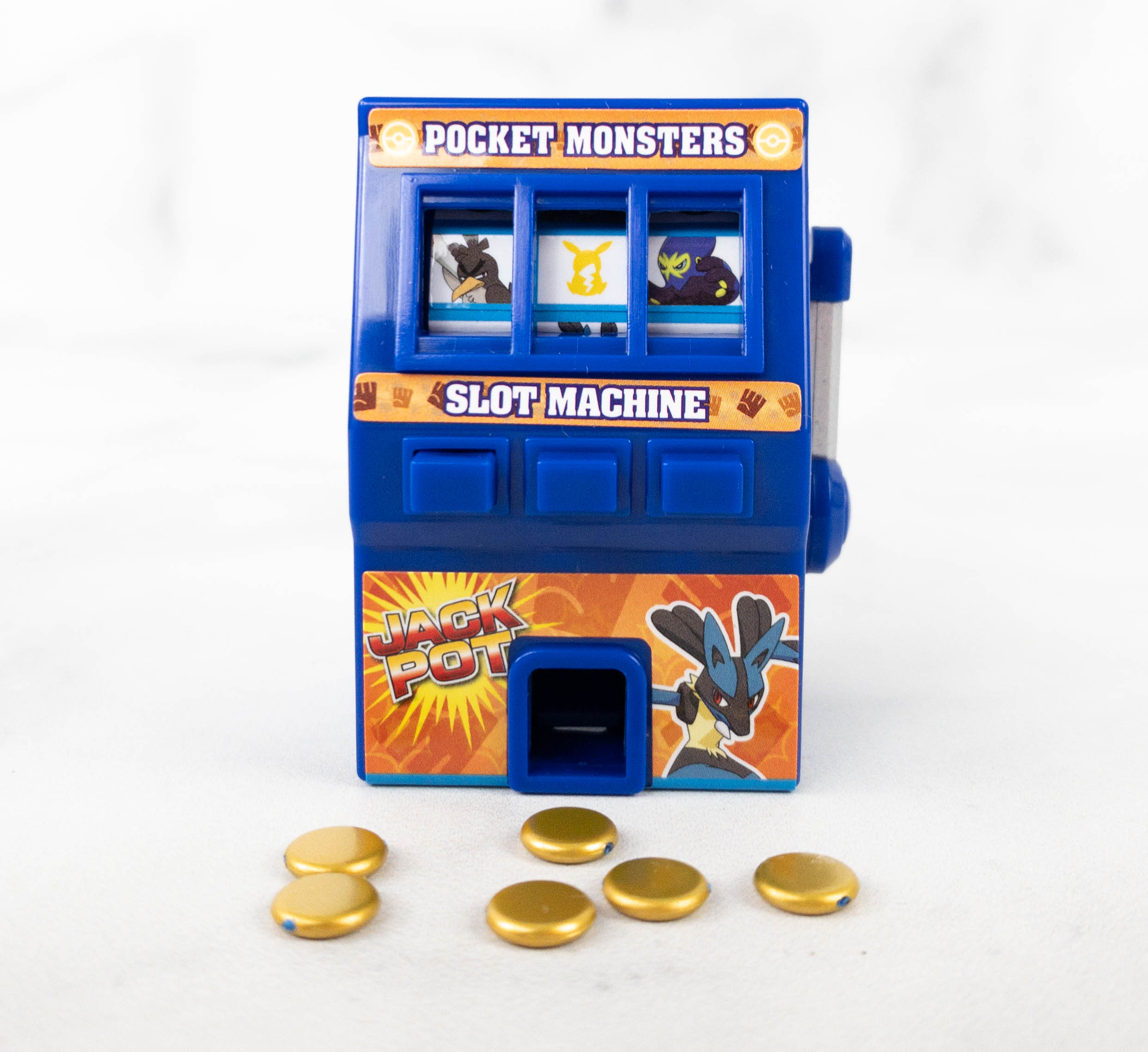 Subscribers will received 1 out of 5 designs. The one I received is in blue and it features Brooklyn, one of Ayden's main Pokemons. Of course, they also included mini coins that need to be inserted into the machine to make it work!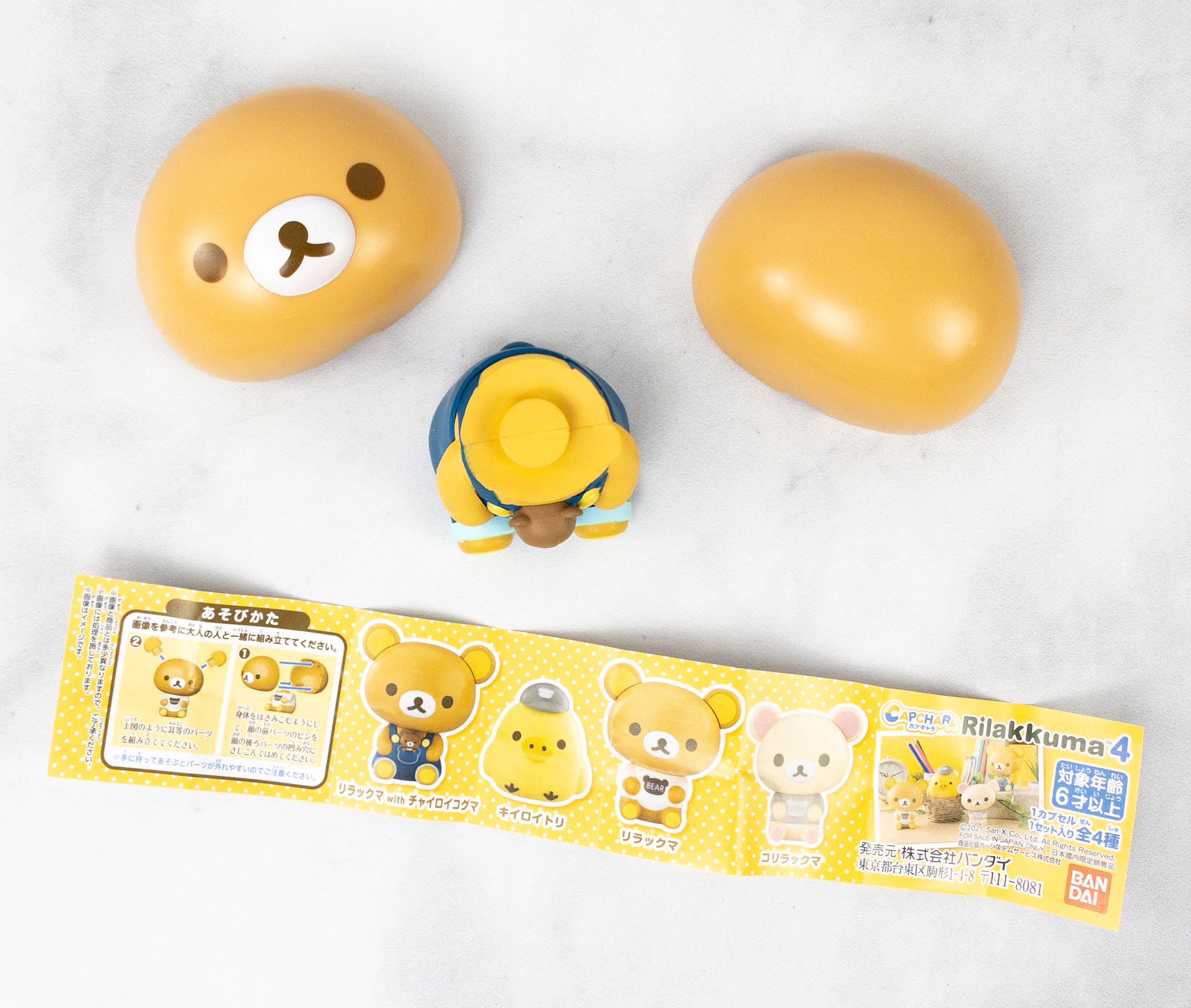 Capchara Rilakkuma. The next gachapon features Rilakkuma and friends! Subscribers will receive 1 of 4 characters. My gachapon contains Rilakkuma!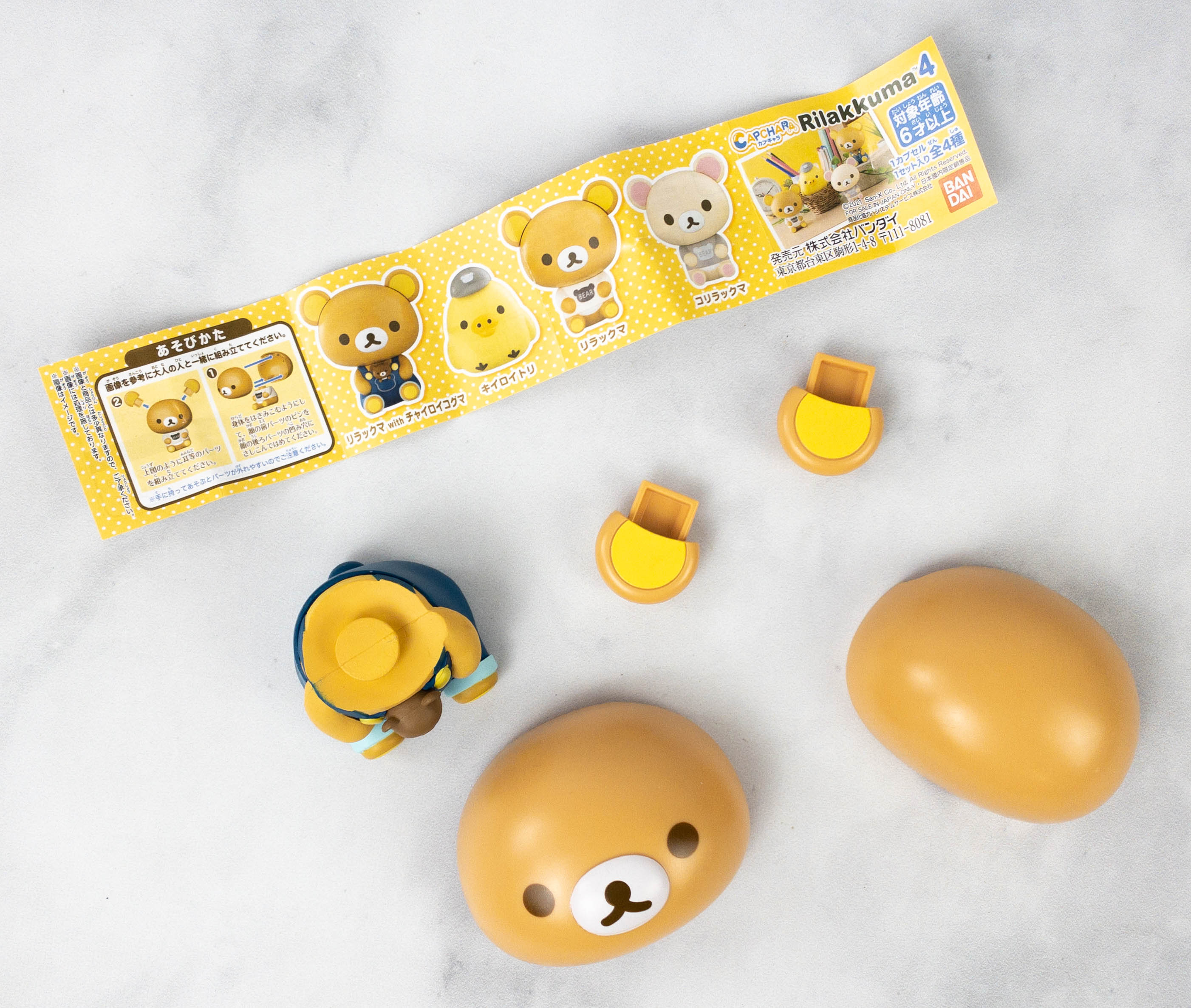 The head needs to be assembled and attached to its body.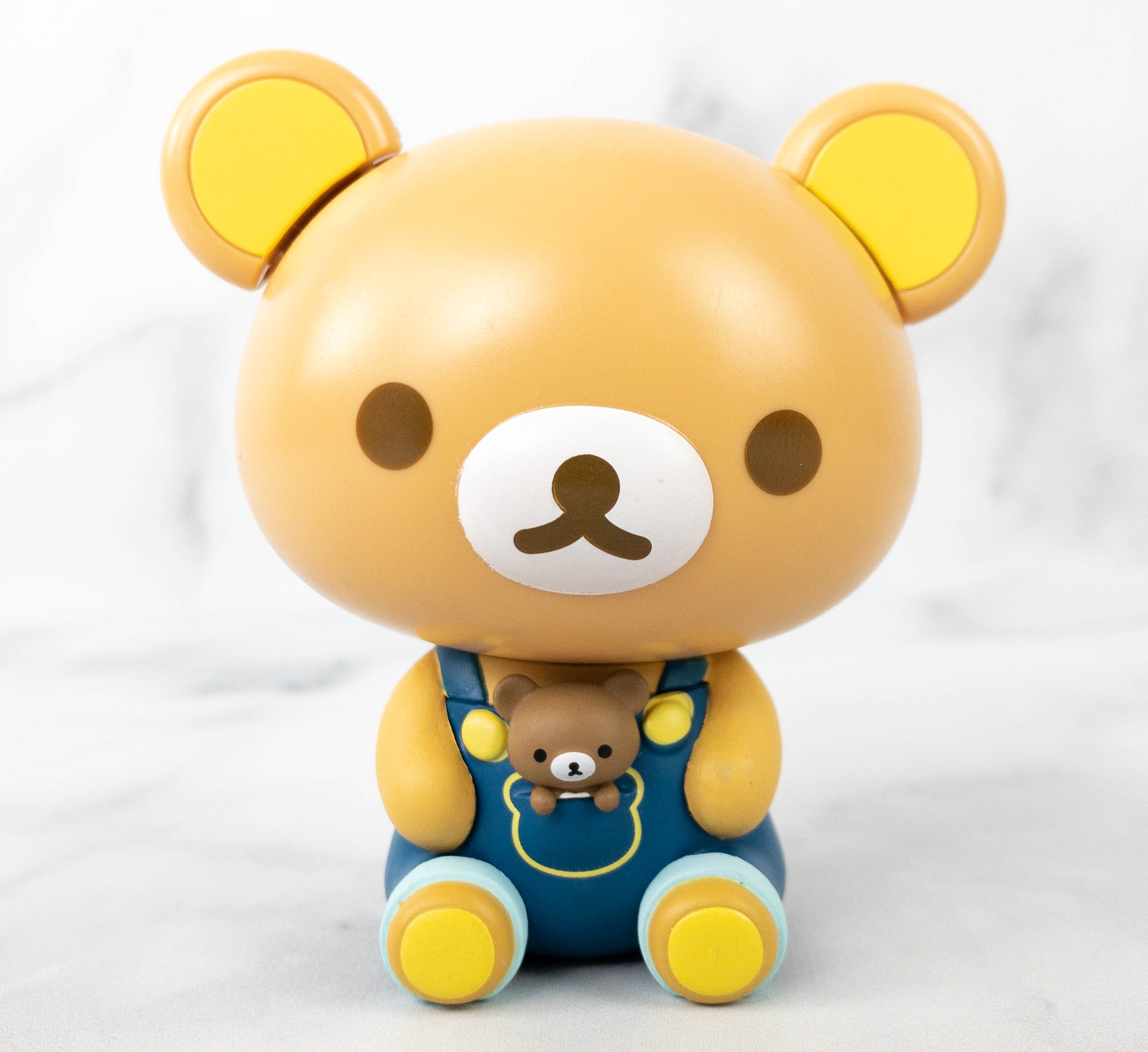 This is so adorable! Rilakkuma is in a sitting position. He's also wearing a jumper, with Chairoikoguma on the front pocket.
Sanrio Capchara. The last gachapon contains a Sanrio figure! Subscribers will get 1 out of 4 Sanrio characters.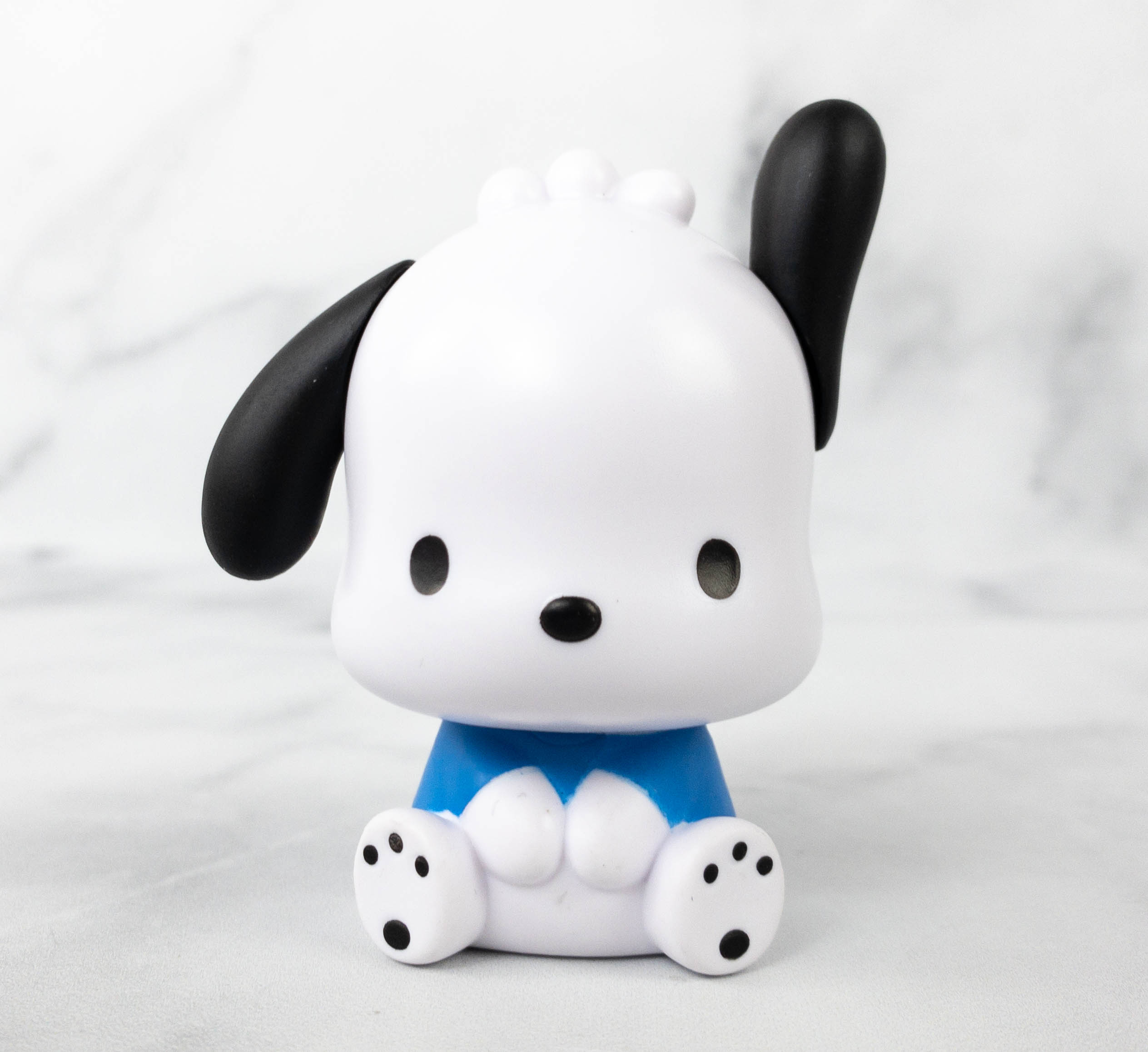 I received Pochacco, a white dog who loves to walk and eat banana ice cream!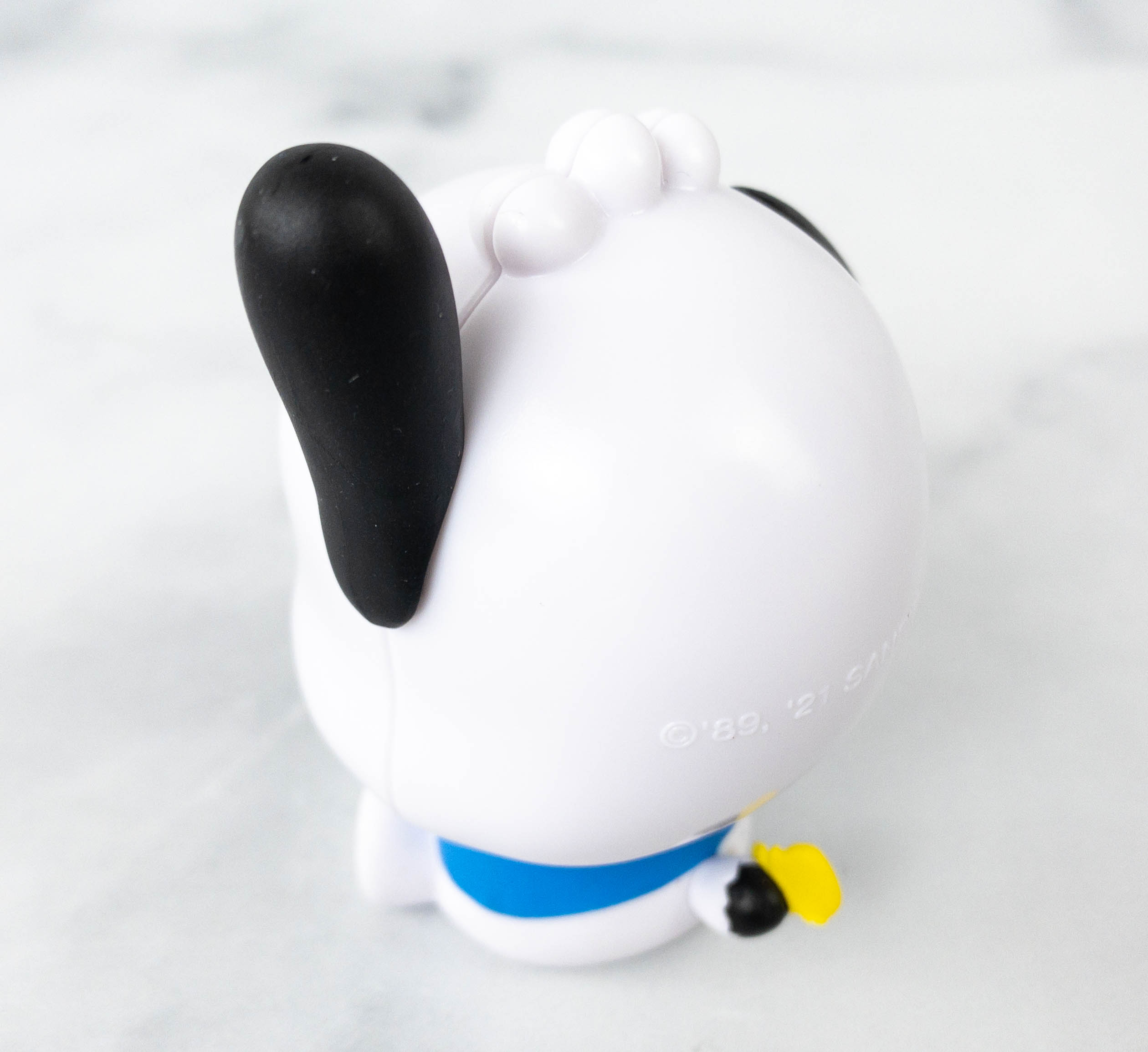 They were able to capture the character's details well, including its black floppy ears!
It's another set of gachapons featuring popular characters from Japan! This month, I received Rilakkuma and Pochacco figures, plus a mini coin slot machine featuring Pokemon. There's even an adorable pomeranian figure for display, as well as a ring replica from Hitman Reborn. My favorite among them is the coin slot machine! It's not just for display because it actually works. It even includes mini gold colored coins, which you can insert to the machine. This subscription keeps on surprising me with fun items every month, and I'm really happy! They often include licensed items as well!
What do you think of this month's Gacha Gacha Crate?