Foria CBD & hemp based sexual wellness brand has launched a new limited edition box for Mother's Day – The "Me Time" Trio! This kit is $44 + $5 shipping, and will include CBD Bath Salts for your self-care bath ritual!
Transform your self-care ritual with this dreamy collection of botanical CBD Bath Salts, and turn your tub into an everyday oasis. The perfect way to try all three of our beloved bath salts – helping you get in the mood, melt away stress, and find your inner glow.
Relief Bath Salts with CBD – 2oz
Intimacy Bath Salts with CBD – 2oz
Wellness Bath Salts with CBD – 2oz
About the products:
Intimacy CBD Bath Salts A full body aphrodisiac, our Intimacy Bath Salts were designed to bring you out of your head and into the moment. With a blend of rose, cacao, and kava, these synergistic botanicals inspire deep relaxation and sensual connection.
Relief CBD Bath Salts Unlock a whole new level of relief. Inspired by the healing ritual of bathing, our Relief Bath Salts are formulated to melt away mental and physical tension for your entire body. Kava, arnica, peppermint and ginger support soothing restoration and recovery.
Wellness CBD Bath Salts Revitalize your wellbeing. Our Wellness CBD Bath Salts were crafted to add a dose of balance when you need it most. Relaxing botanicals like kava, lavender, calendula, and ginger calm the senses and nourish the skin.
About Foria Wellness: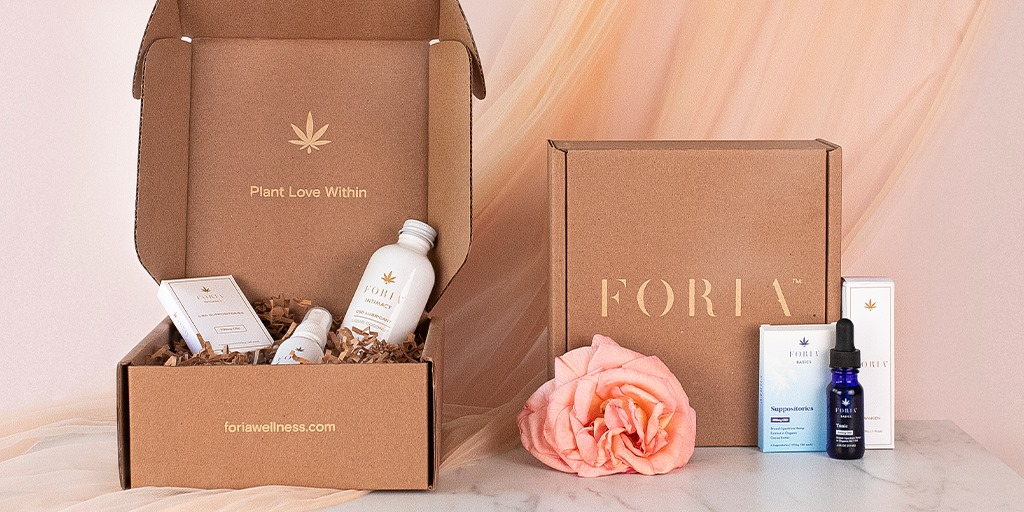 As an all natural plant based medicinal, Foria works with your body to facilitate unique wellness experiences. For some women, it may awaken arousal and heighten sensation making orgasms more intense, fuller, or easier to access. For others, it can help promote natural lubrication, reduce pain and tension, and create the relaxation necessary for sensual experience, or restorative rest. Foria works with you, wherever you might find yourself on the pleasure spectrum.
Foria offers subscriptions on select items. They also have bundle sets and boxes available!
Here are some of Foria Wellness' bestsellers:
Awaken Arousal Oil with CBD $ 48.00
Intimacy Suppositories with CBD $ 20.00
Intimacy Botanical Vape Pen with CBD $ 78.00
Wellness Tonic with CBD $ 72.00
Intimacy Natural Lubricant with CBD $ 44.00
The "Get Wet" Set $ 114.00
Awaken Arousal Oil with CBD + Intimacy Natural Lubricant with CBD $ 78.20
Relief Suppositories with CBD 3-Pack $ 120.00
Wellness Bath Salts with CBD & Lavender $ 52.00
Are you getting Foria Wellness The "Me Time" Trio?
Find more goodies for mom in our Mother's Day gifts and deals roundup!