Disney Movie Club delivers the latest (and most-loved classic) Disney Movies for you to build your ultimate Disney Movie library. When you sign up for the trial offer (see below for full details) you can get 4 movies for $1 shipped. Not just Disney you can also get Pixar and Marvel Studios!
The way this subscription works is that you'll get a featured movie title offer that you can accept or decline. If you forget to decline, it will be sent automatically. Just like pick or skip in other subscriptions. Some months have 2 featured titles.
DEAL: Get 4 movies for only $1! The deal applies automatically, just VISIT AND SUBSCRIBE. Terms & conditions apply. In order to fulfill your Club purchase commitment, you'll need to buy 5 movies at full price.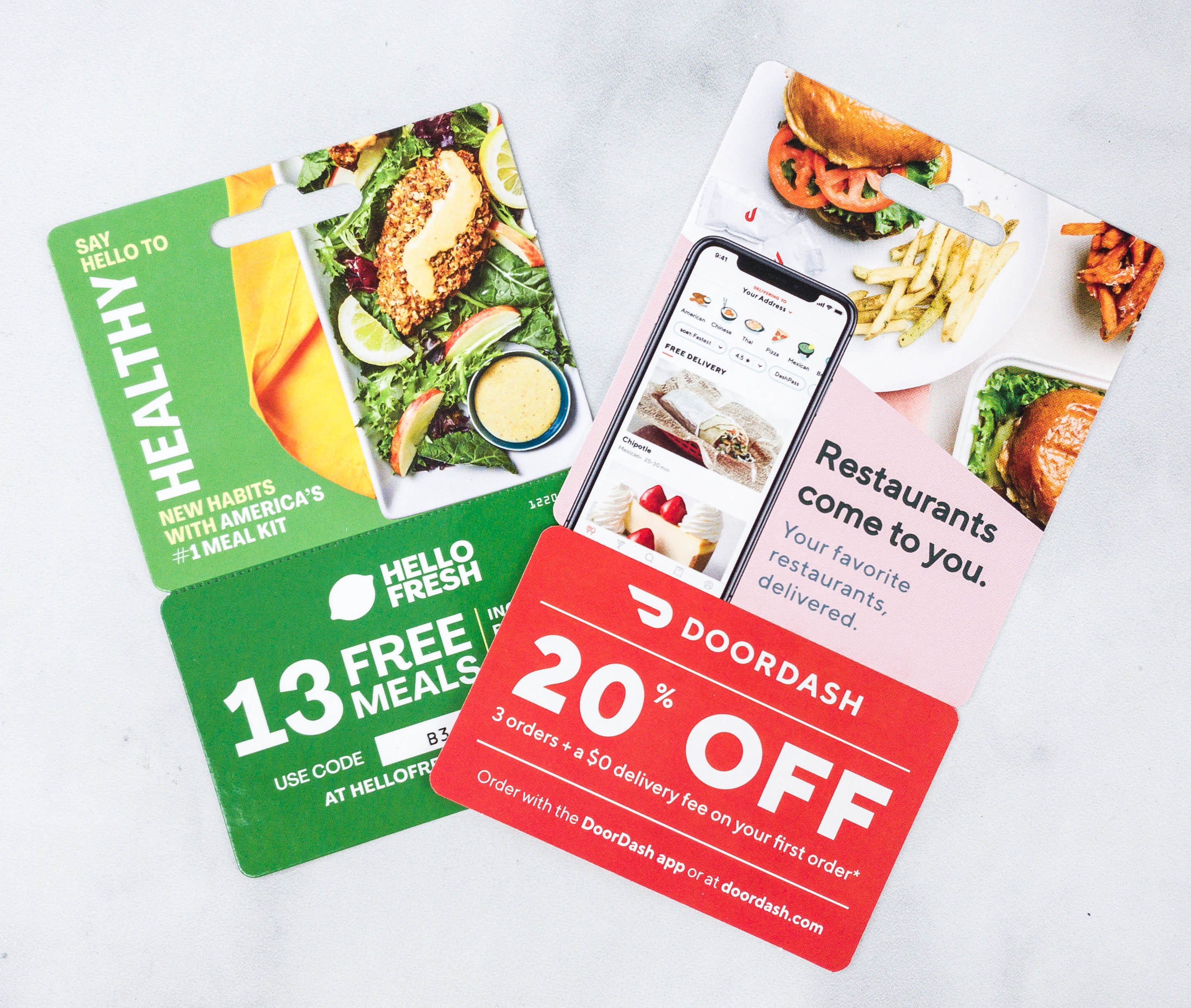 There are various deals in this envelope!
Here's a peek at the mailer's contents!
Everything in the mailer!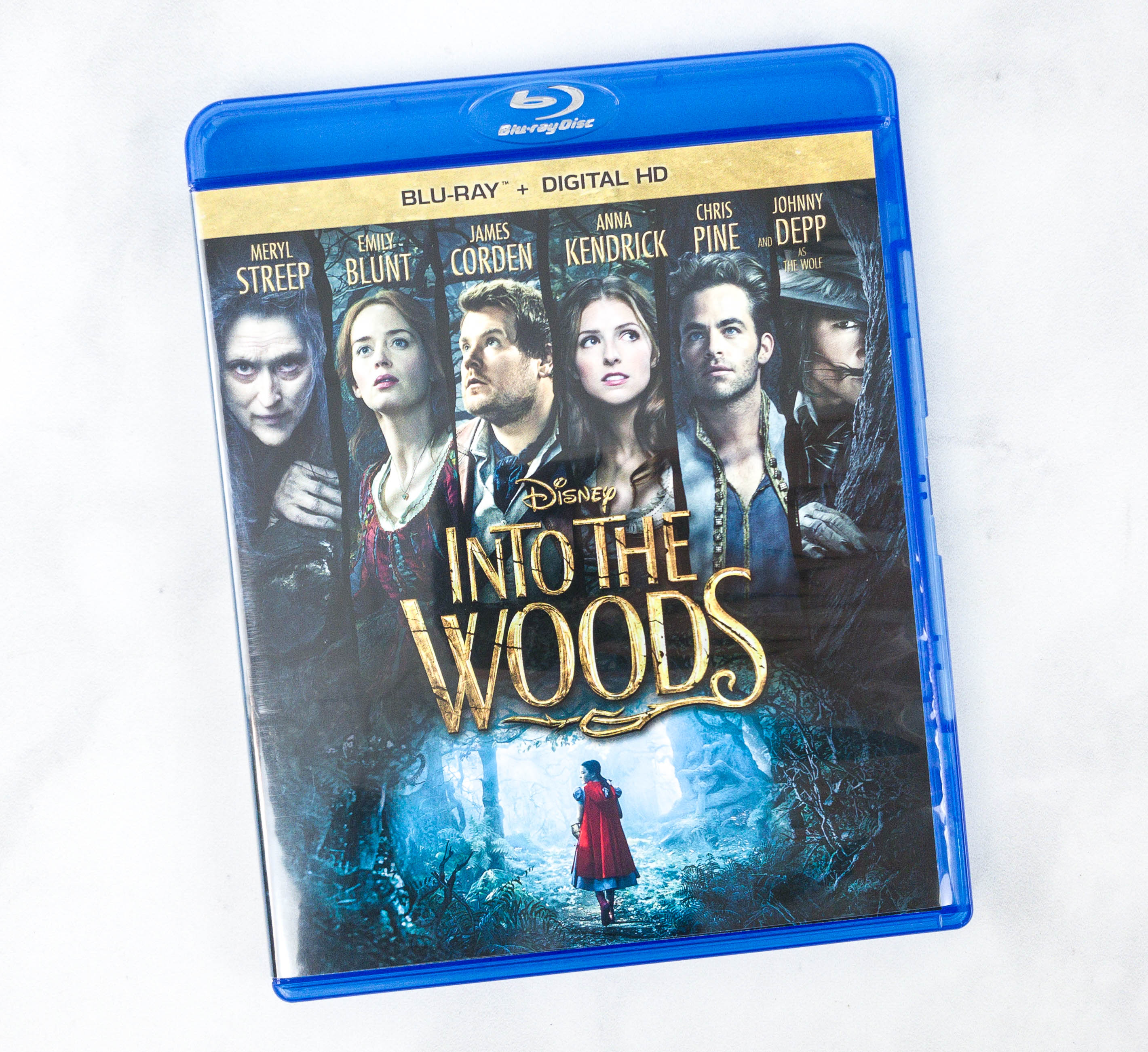 Blu-Ray + Digital HD Disney Into The Woods ($7.99)
A witch tasks a childless baker and his wife with procuring magical items from classic fairy tales to reverse the curse put on their family tree.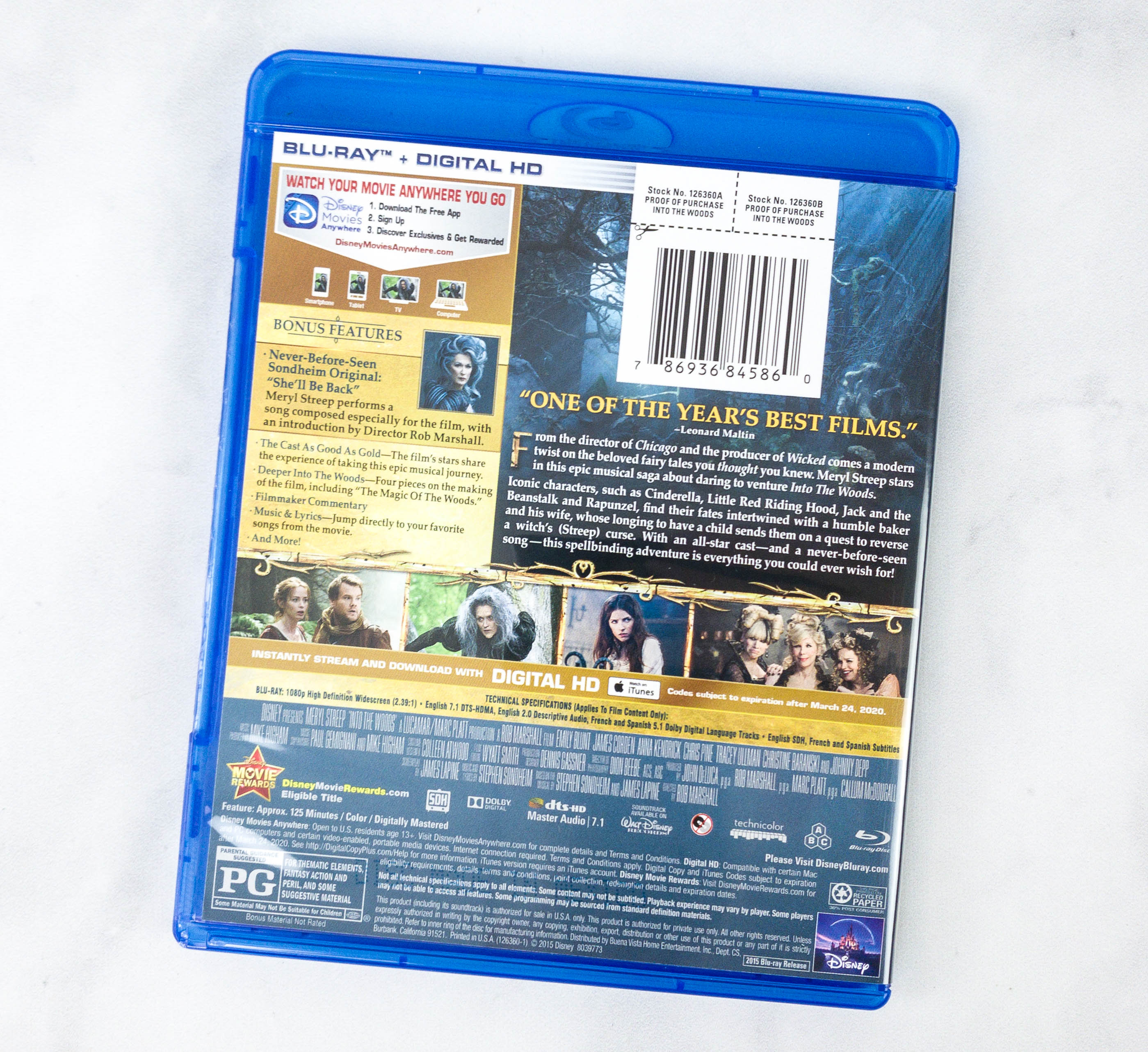 There are also bonus featured clips and a never before seen Sondheim original entitled "She'll Be Back".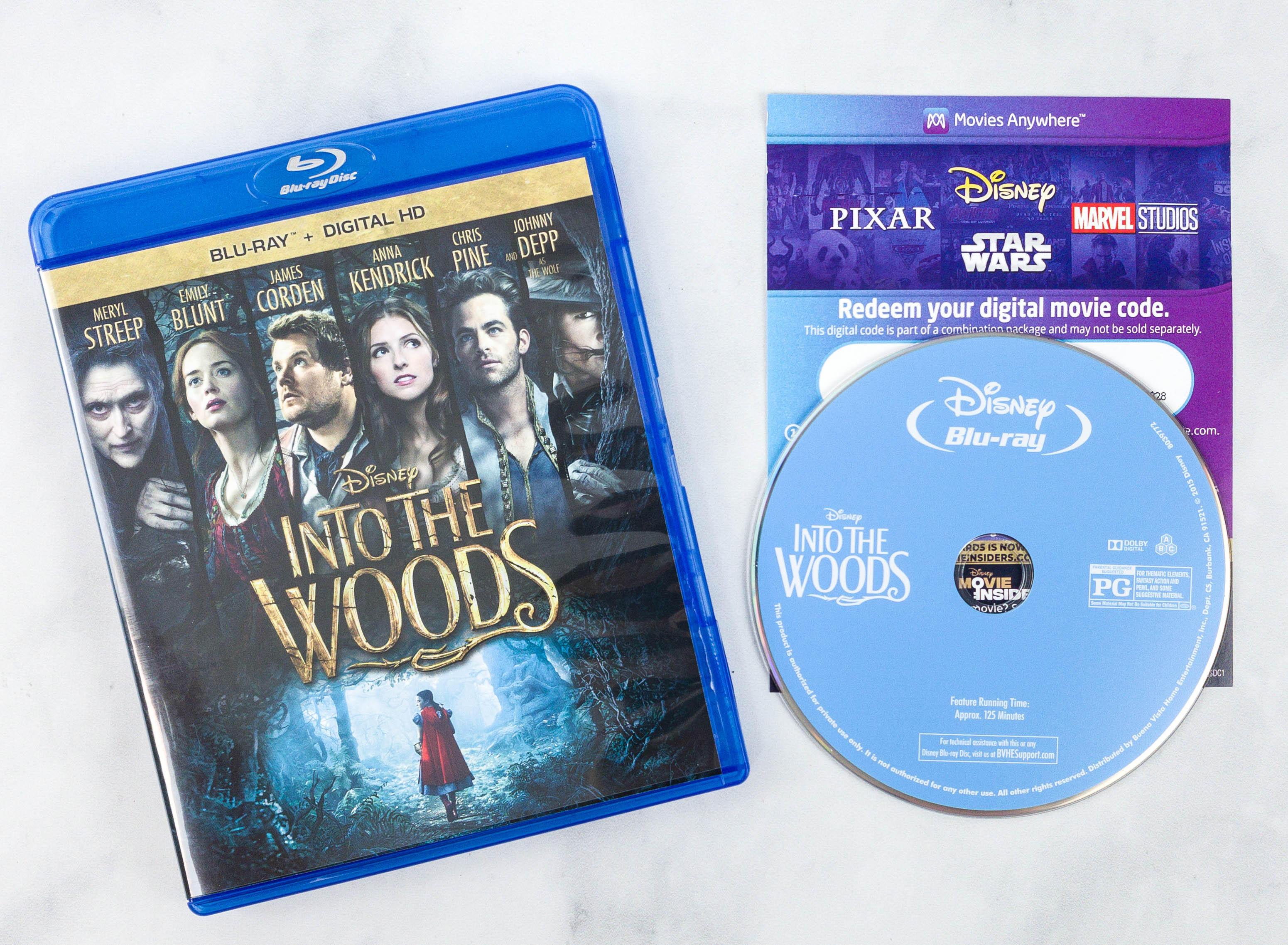 The pack also included a redeemable digital movie code so we can play the movie on any of our gadgets, anytime and anywhere!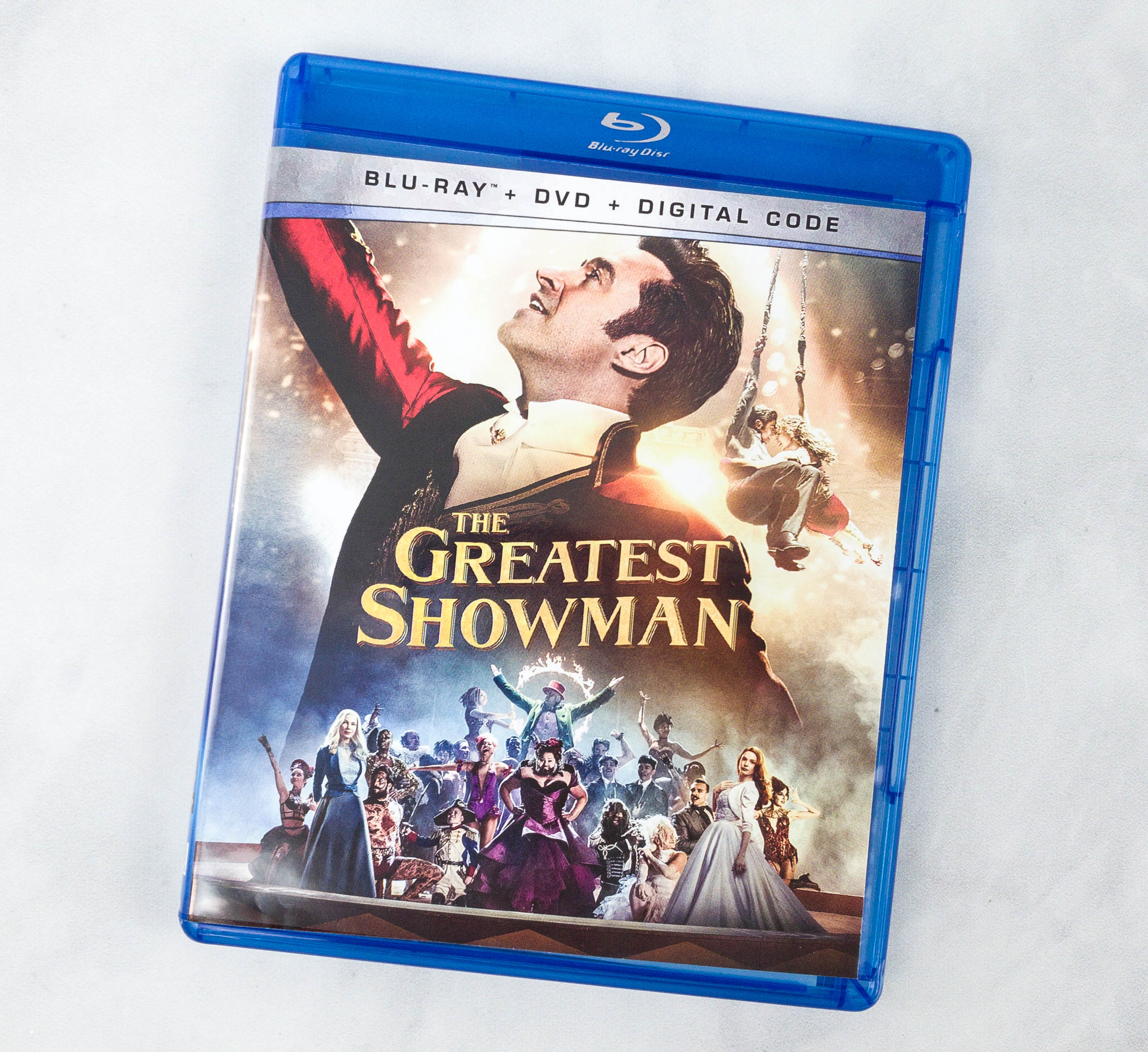 Blu Ray + DVD + Digital Code The Greatest Showman ($18.79)
Hugh Jackman leads an all-star cast in this bold and original musical filled with infectious show stopping performances that will bring you to your feet time and time again. Inspired by the story of P.T. Barnum (Jackman) and celebrating the birth of show business, the film follows the visionary who rose from nothing to create a mesmerizing spectacle.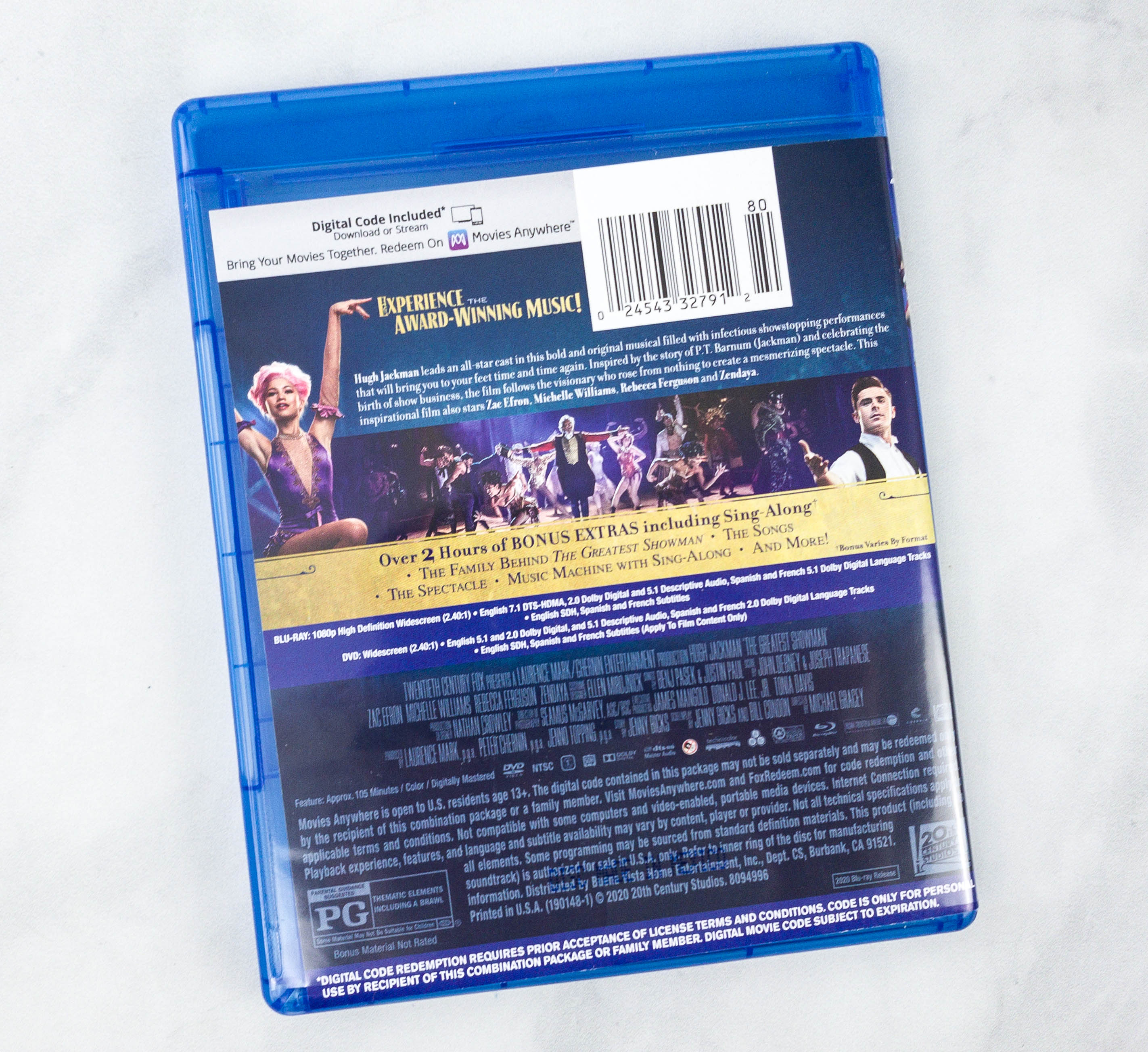 This one included more than 2 hours of extras and a music machine with sing-along feature!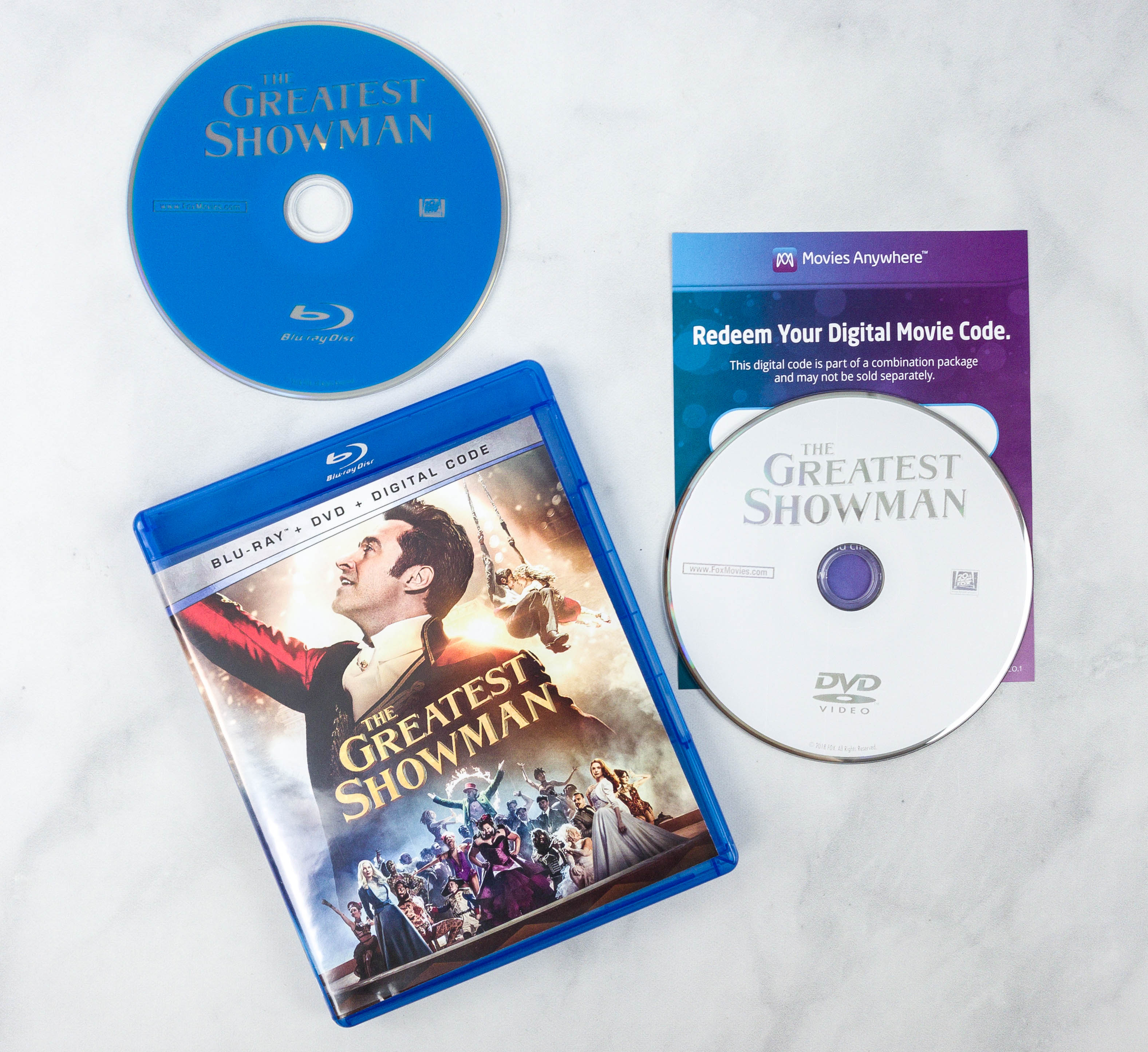 Aside from the DVD copy and Blu-ray disc, a redeemable code is also included so you can play the movie in your phone, tablet, PC, or other gadgets!
This month's mailer includes two musical films that I love! Into the Woods did a great job of putting a modern twist to a classic fairytale, while The Greatest Showman is filled with fun and a bunch of lessons about not giving up on your dreams and doing what you love. What's great is that I can now watch them over and over again, as I now have the DVDs with the bonus contents plus an access to a digital version that I can watch on my gadgets. Disney Movie Club makes it easy for Disney lovers like me to collect some of the best Disney films, including the classic ones and the more recent ones. Aside from the excellent perks, members can also get original Disney movies and licensed Disney merchandise with exclusive promos and discounts!
Want to save some bucks? We've got a tip! You can skip months and then go back and grab previous titles as add-ons at 60% off the original price!
You can also rewatch Into the Woods and Greatest Showman along with other Disney favorites on Disney+, and they're ready for streaming! But still, nothing beats Disney Movie Club if you want to have movies in hand on release or if they are a must-have for the minivan!
What do you think about this month's movie pick?