Cairn is a monthly subscription box for those who love spending time in the outdoors. Each month, you can expect to receive 3-6 cool products that will help you enjoy your time in the outdoors even more. Subscriptions cost $29.99 each month, but the cost goes down with longer subscriptions. Shipping is free for US subscribers and $5 to Canada.
Cairn promises that the total retail value of the items in each box will exceed $50, with a mix of gear, apparel, food, skin care, and emergency tools. If you complete the subscriber profile, the box will be curated to best match your outdoor lifestyle. As such, most months will see a variation of boxes, while there may be some months when everyone will get the same thing.
DEALS:
Use this link and the coupon code BLUEPACK, BLACKPACK, ORANGEPACK,or GREENPACK to get this $75 value Gregory Nano Waistpack Mini FREE when you subscribe for a 6- or 12-month plan! Ends 5/31.
Get a FREE DrinkTanks 64 oz. Insulated Growler (a $60 value) with 6+ month Cairn subscription! Just use this link to subscribe and coupon code DRINKTANKS for the white bottle! Valid while supplies last.
Get a FREE MiiR 42 oz. Wide Mouth Bottle with 6+ month Cairn subscription! Just use this link to subscribe and coupon code MIIRWHITE for the white bottle! Valid while supplies last.
Get your first Cairn Collection for just $1 when you sign up for 6+ month subscription! Use this link and the coupon code DOLLAR at checkout.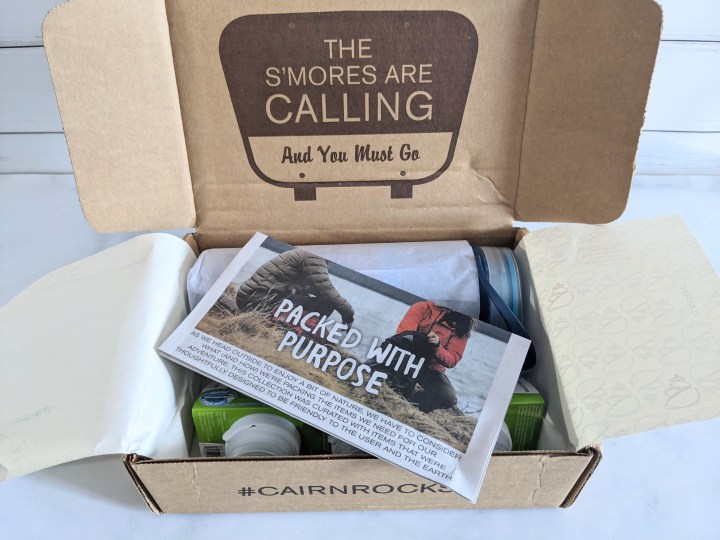 This subscription comes in either a box or an envelop, depending on the items.
Every month, you receive a newsletter with some information and discount codes to the products included in this month's collection. This month's theme is Packed With Purpose and this collection was created with items that are designed to be friendly to the user and the earth.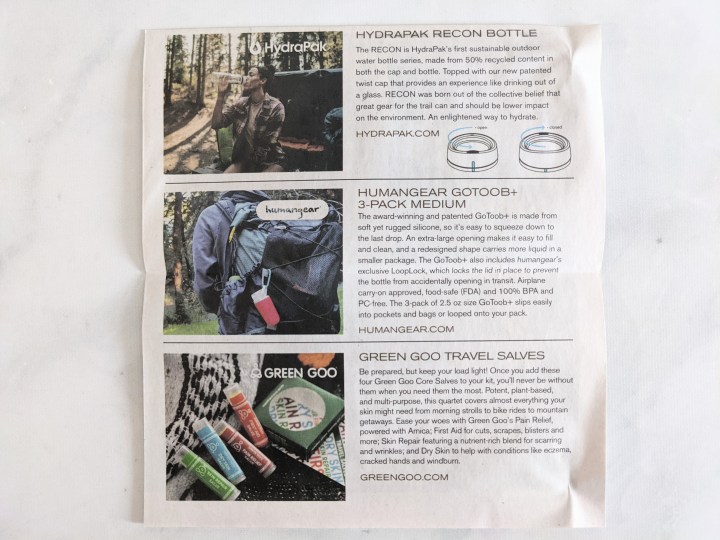 We get full information about the items included in the box.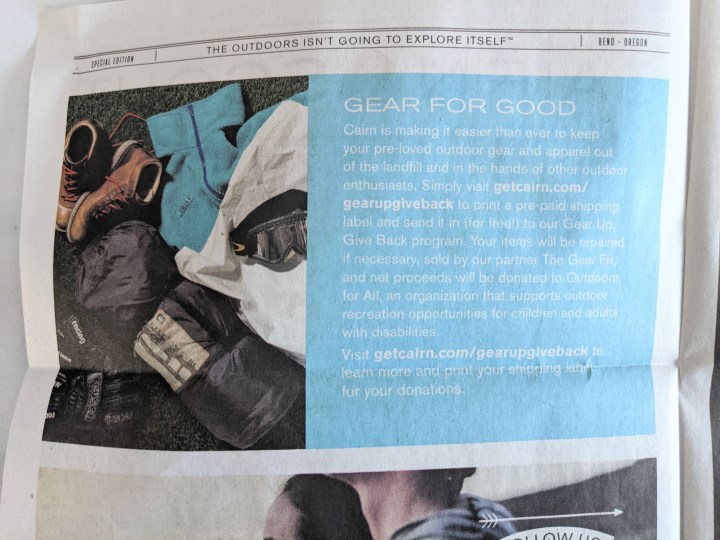 There's also information about how you can give away your pre-loved and apparel to Cairn's Gear Up, Give Back program.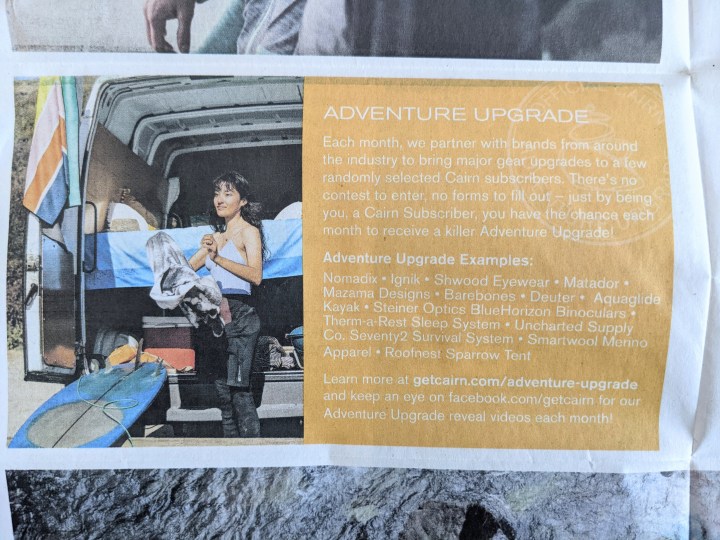 Every month, some lucky Cairn subscribers will be randomly selected to win an upgrade. All you have to do is being a Cairn Subscriber!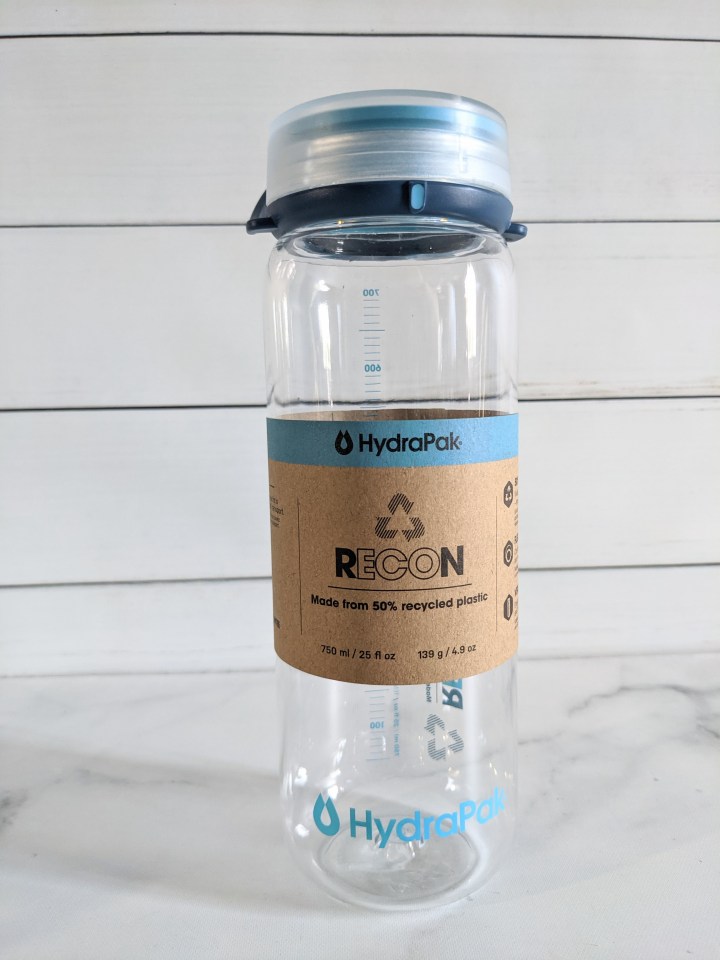 Hydrapak Recon Bottle. This water bottle is made from 50% recylcled content in both the cap and bottle.
The twisted cap provides an experience like drinking out of a glass.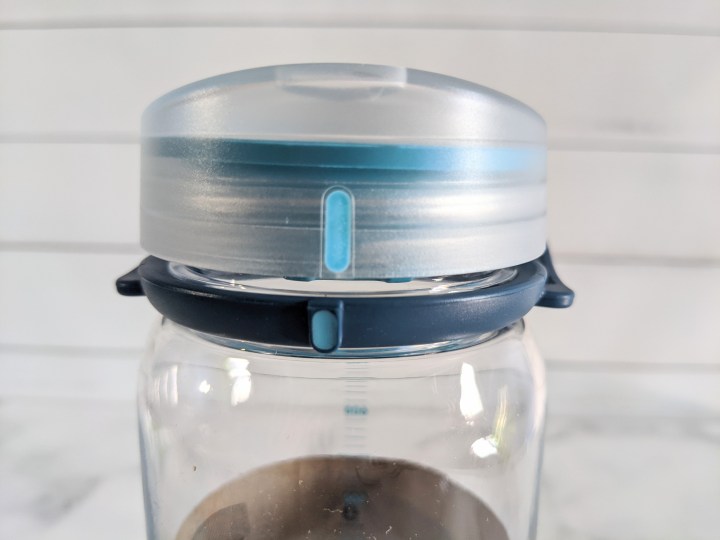 All you have to do is to twist the cap 180° to open and close. It's open when the two colored indicator are aligned.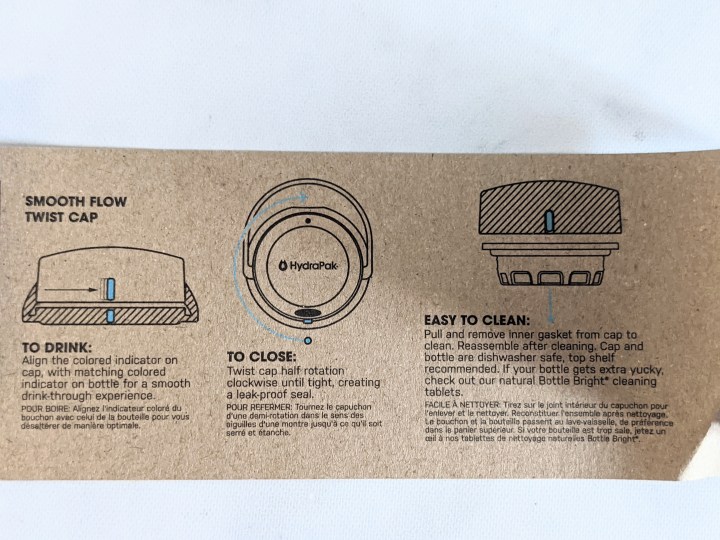 The wide mouth makes it easy to clean and it's dishwasher safe.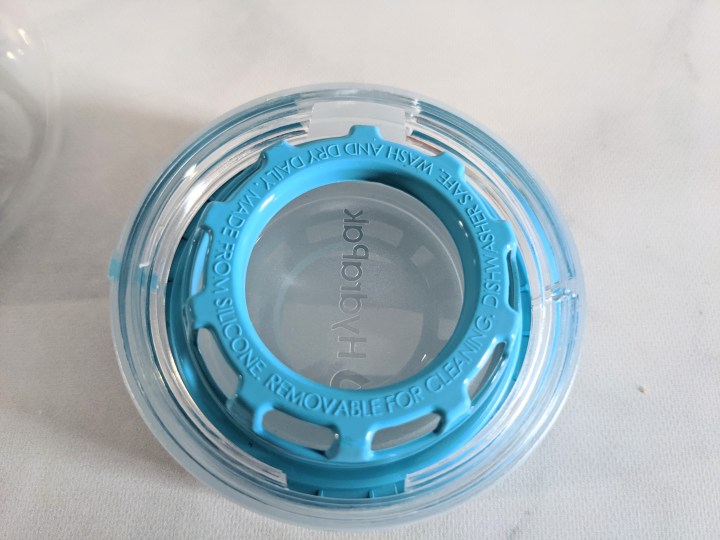 To clean the cap, just pull and remove the inner gasket.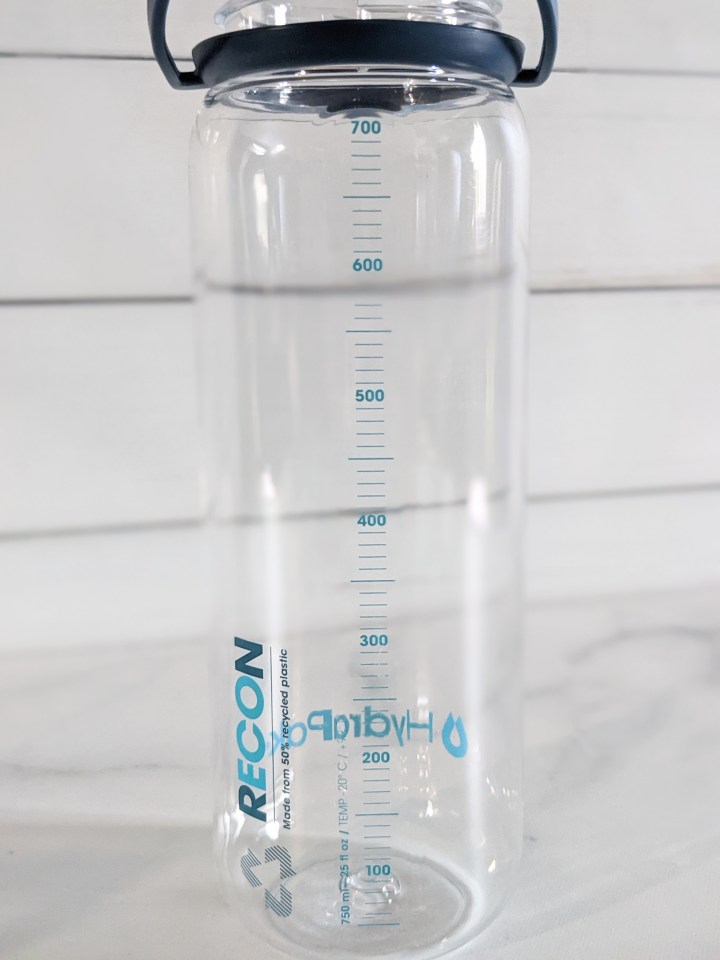 This bottle's capacity is 750ml, and we love that it fits in the car's cup holder! It's also lightweight and the cap has a flexible handle to easily carry it around.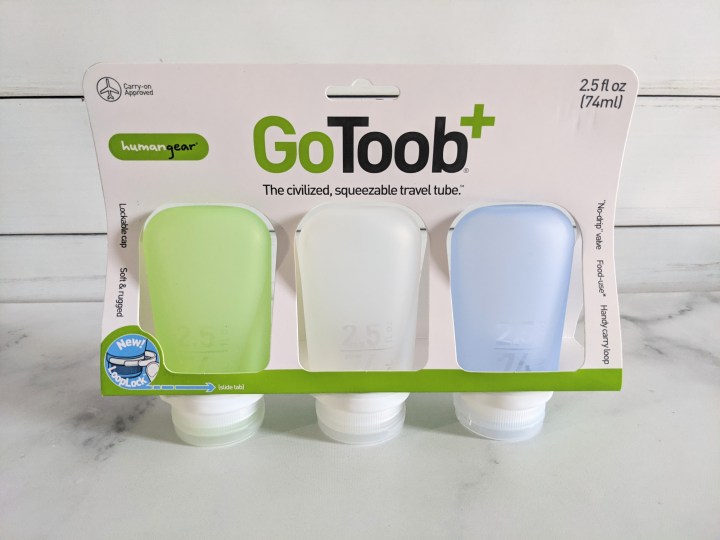 GoToob+ Silicone Travel Bottle. These bottle are so useful when travelling. They are easy to fill, easy to clean, they are very soft making it easy to get the last drop of cream or liquid, they are small enough to fit in carry-on liquid bag, etc.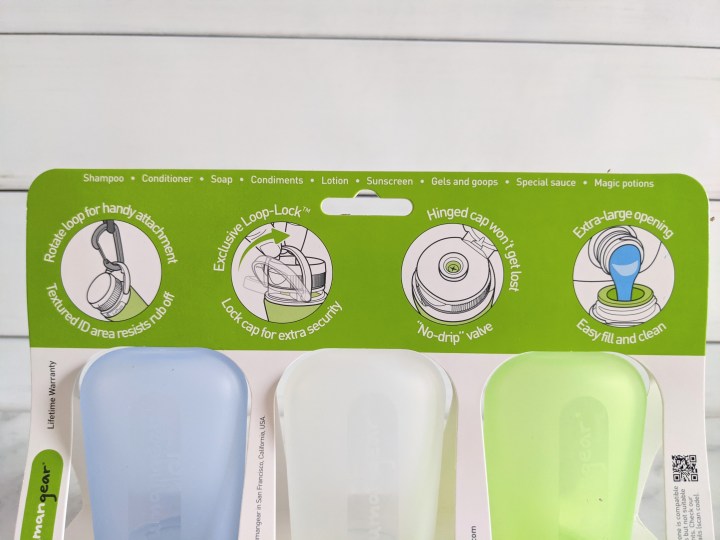 We received a pack of three, perfect for shampoo, conditioner and lotion.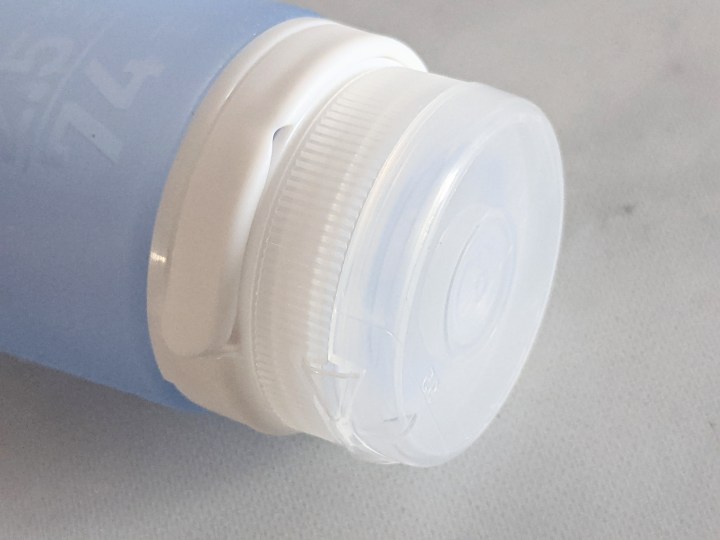 The cap is sturdy and wide.
There's a LoopLock. You just have to pull on the little loop on the side of the cap and flip it over the cap.
The loop can be used to hold the cap closed or to hand your bottle from your backpack or on a hook in the shower.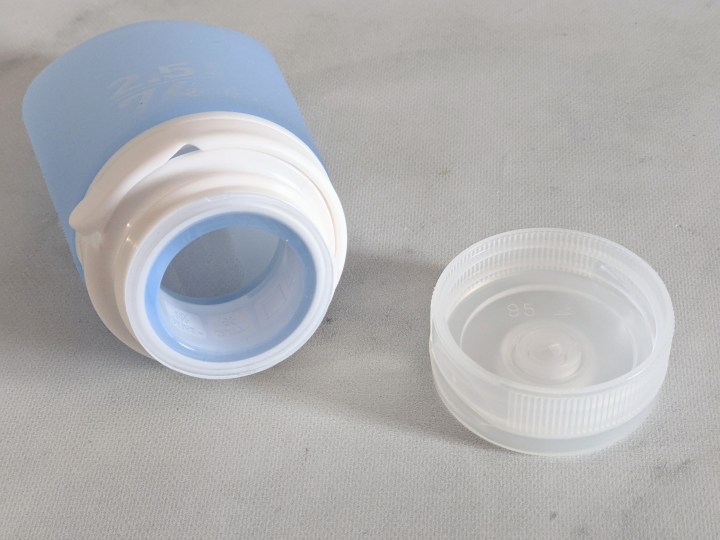 The wide opening is great to clean, to refill and also to get the last drop of product!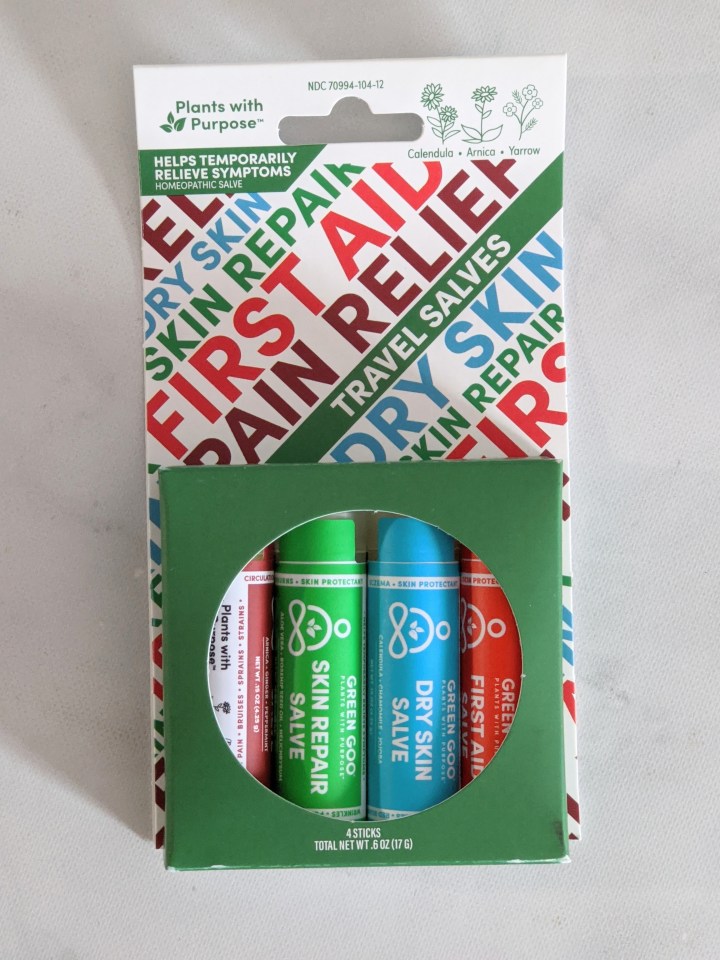 Green Goo Travel Salves. This set of 4 all-purpose salves is all you need for minor skin problems on the go.
You have a Pain Reliever (with arnica, ginger and peppermint for topical analgesic and sore muscles), First Aid (cuts, scrapes, blisters), Skin Repair (with aloe vera and rosehip seed oil for scarring and wrinkles), and Dry Skin (for eczema, cracked hands, windburns). Each salves is the size of lipstick balm.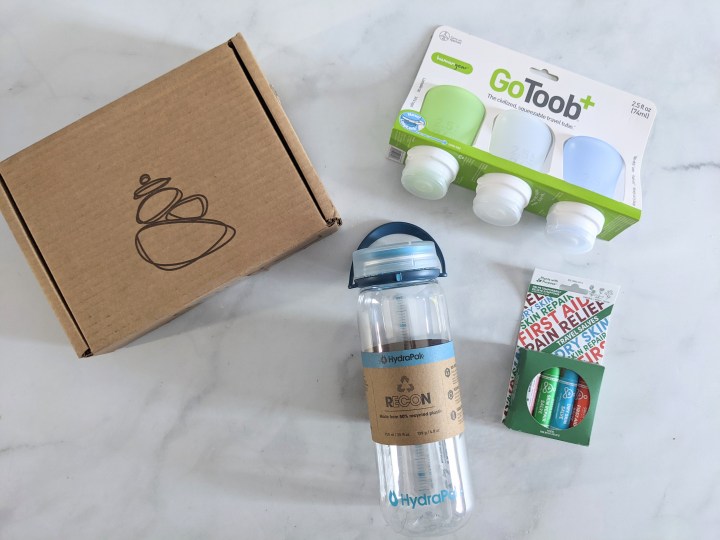 This was a great box with easy to carry items that you feel good about. I love the water bottle as it fits in my cup holder and I can hook it to my backpack, thanks to the handy handle. The GoToob are great to save space and not to worry about messes in your toiletry bag and the size of the salves make them easy to carry them all the time for temporary relief.
What did you think of this month's Cairn box?