Brandefy Bright Beauty Faves is a quarterly beauty box with full size products from some of Brandefy's fave skincare and cosmetic lines in the app. It ships once every season with 4 full-size cruelty-free goodies. Before it ships, you will receive a text to choose the products you prefer and the shades that work for you. The box costs $15, and they promise the product combinations will be valued over $50. Members also get exclusive access to brand partners and product reveals!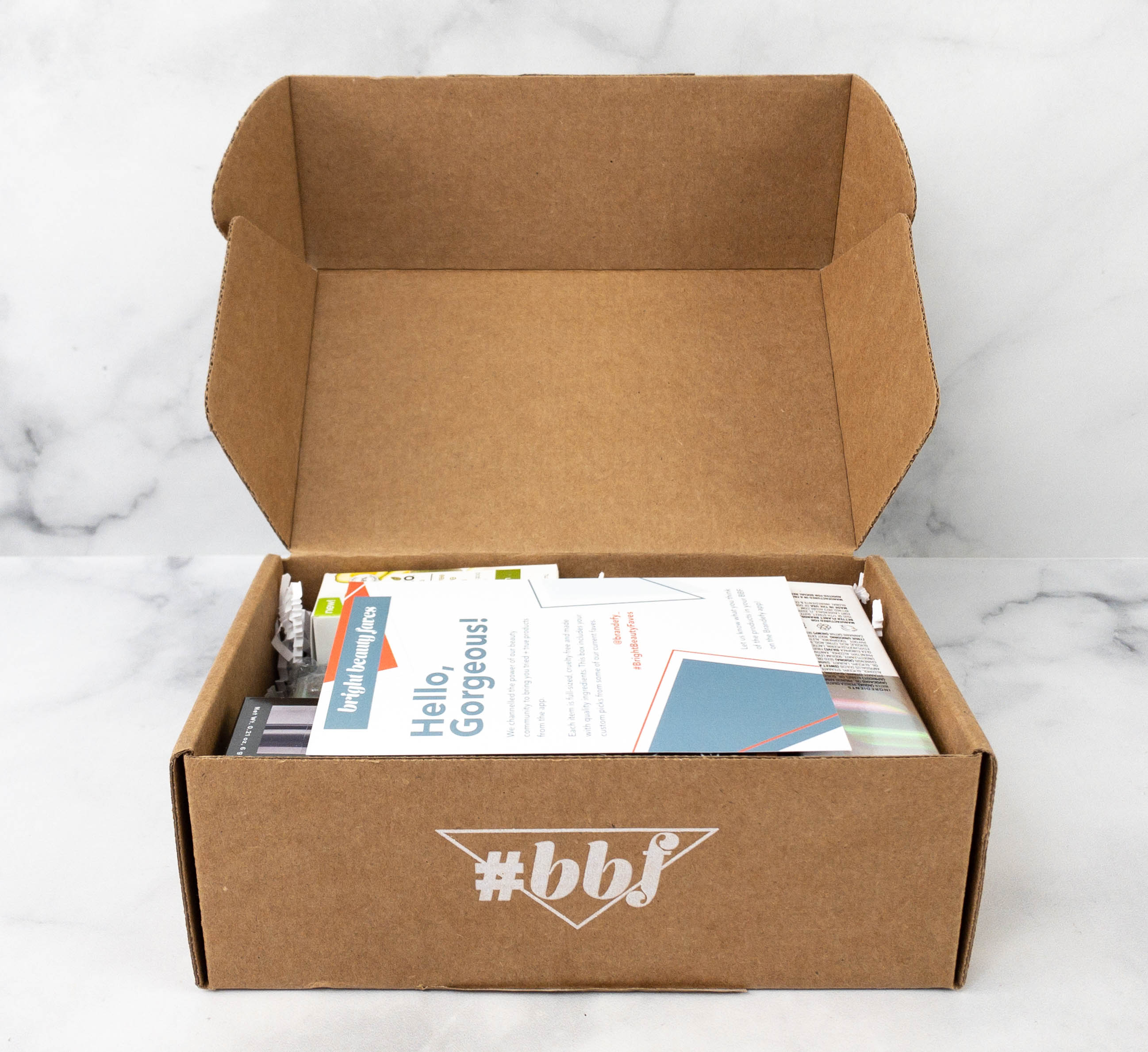 The box arrived in great condition!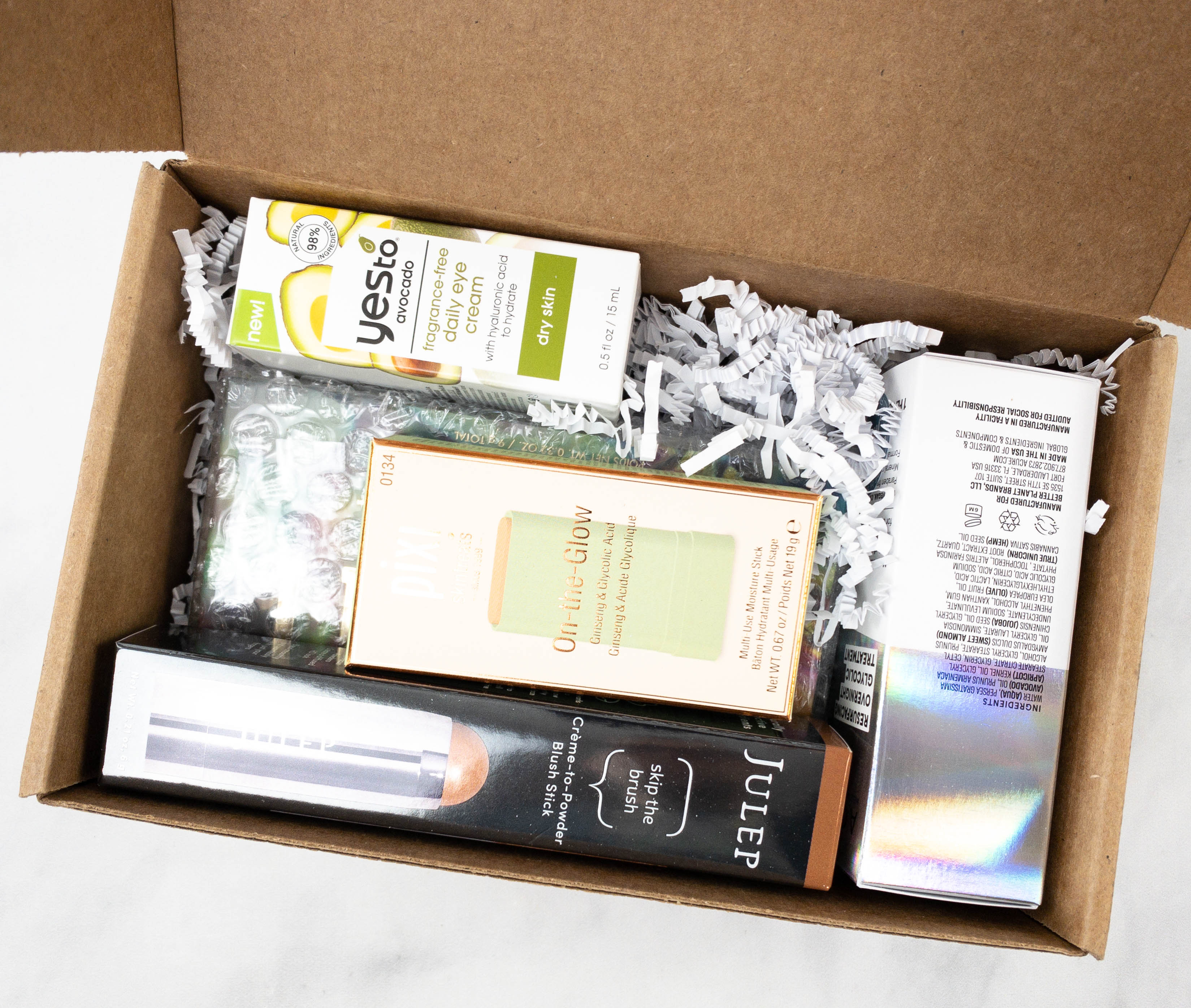 Inside, the items are cushioned with white squiggles.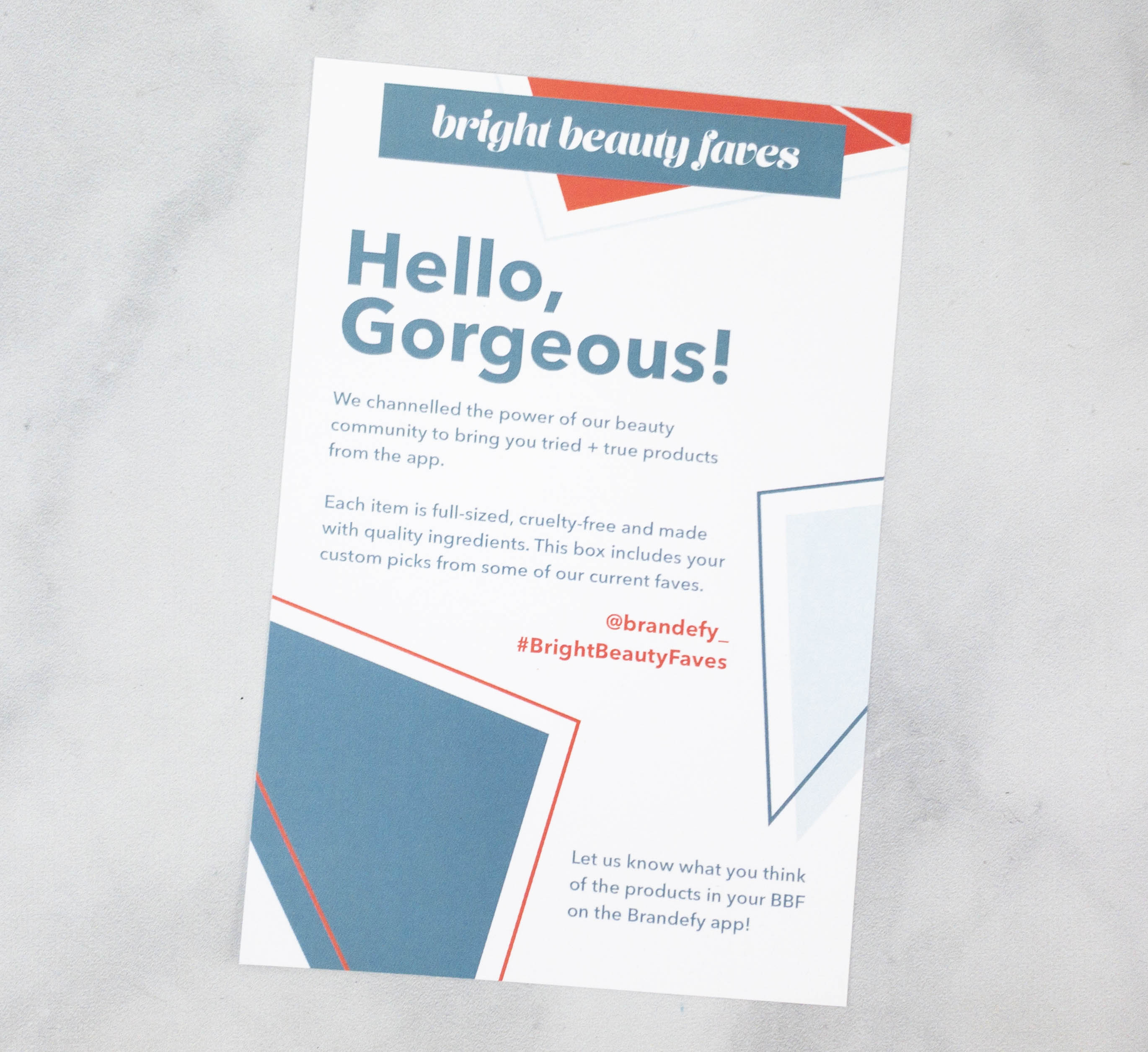 There's a card with a message from Brandefy.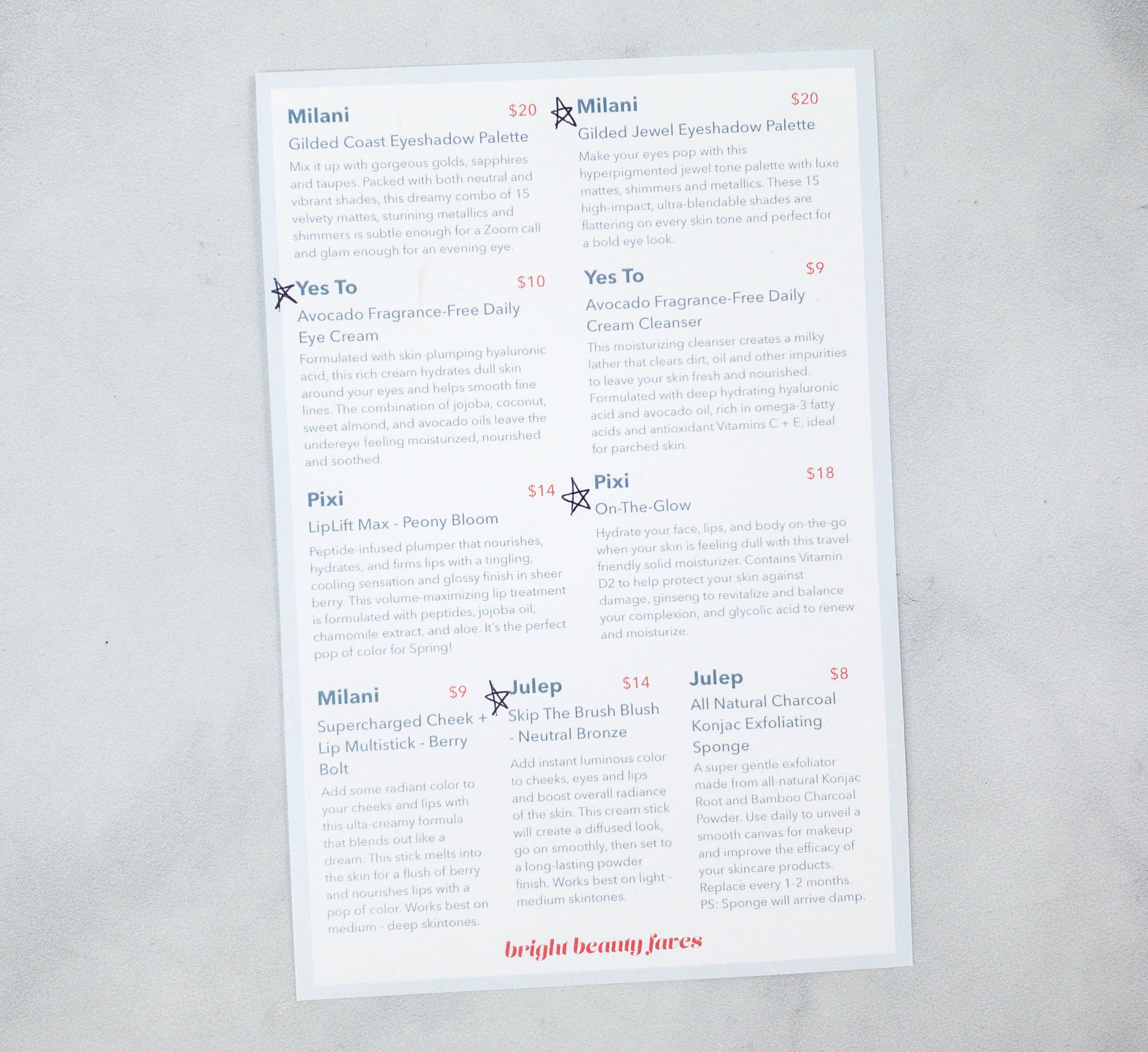 At the back, you will see all the options for the month and there is a star placed on your choice item.
Everything in my box!
Milani Gilded Jewel Eyeshadow Palette ($19.99) The palette packaging looks gorgeous. This contains 15 eyeshadow shades that are easy to mix and match!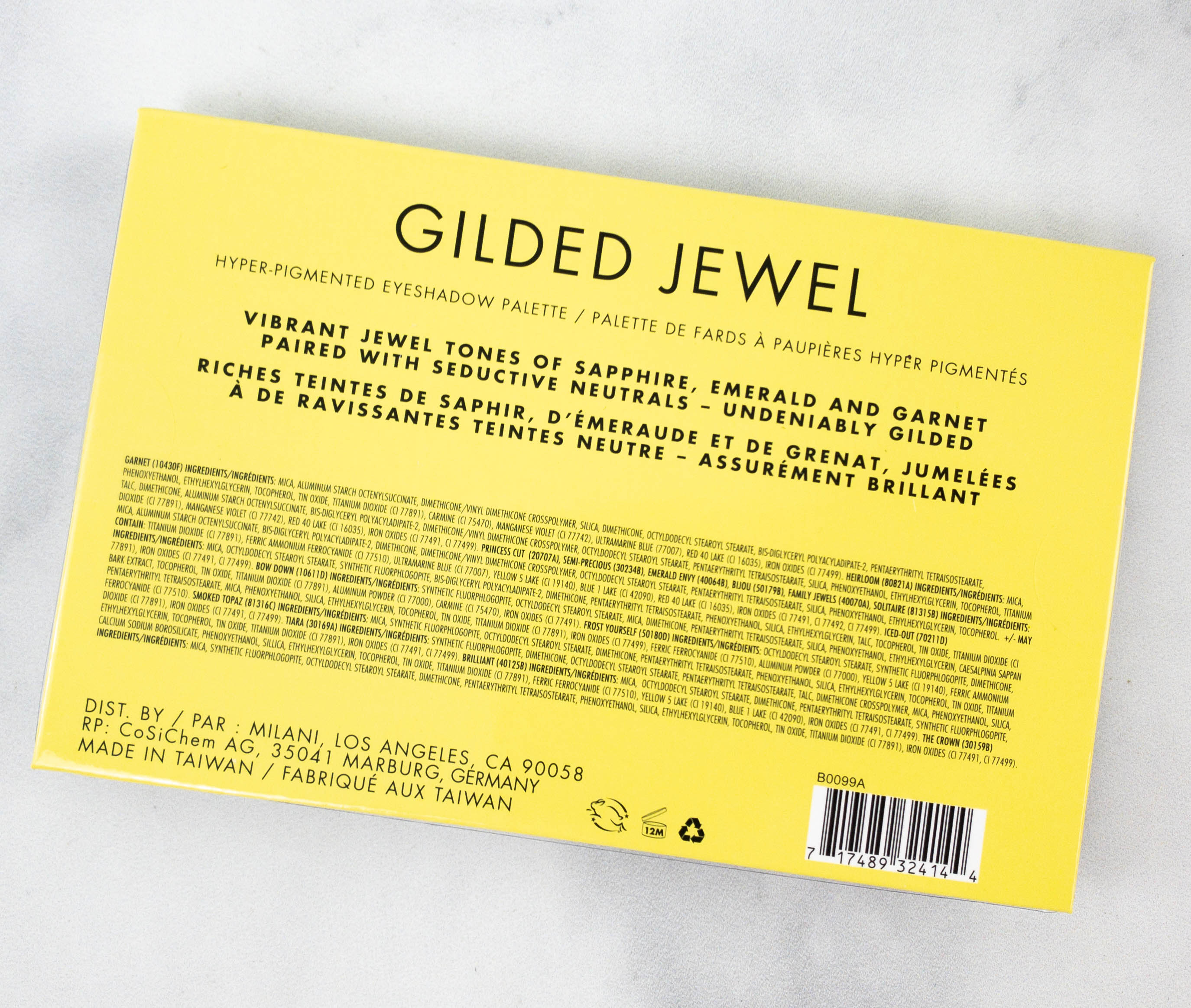 According to the label, this palette is made in Taiwan. There's also a complete list of all the ingredients used.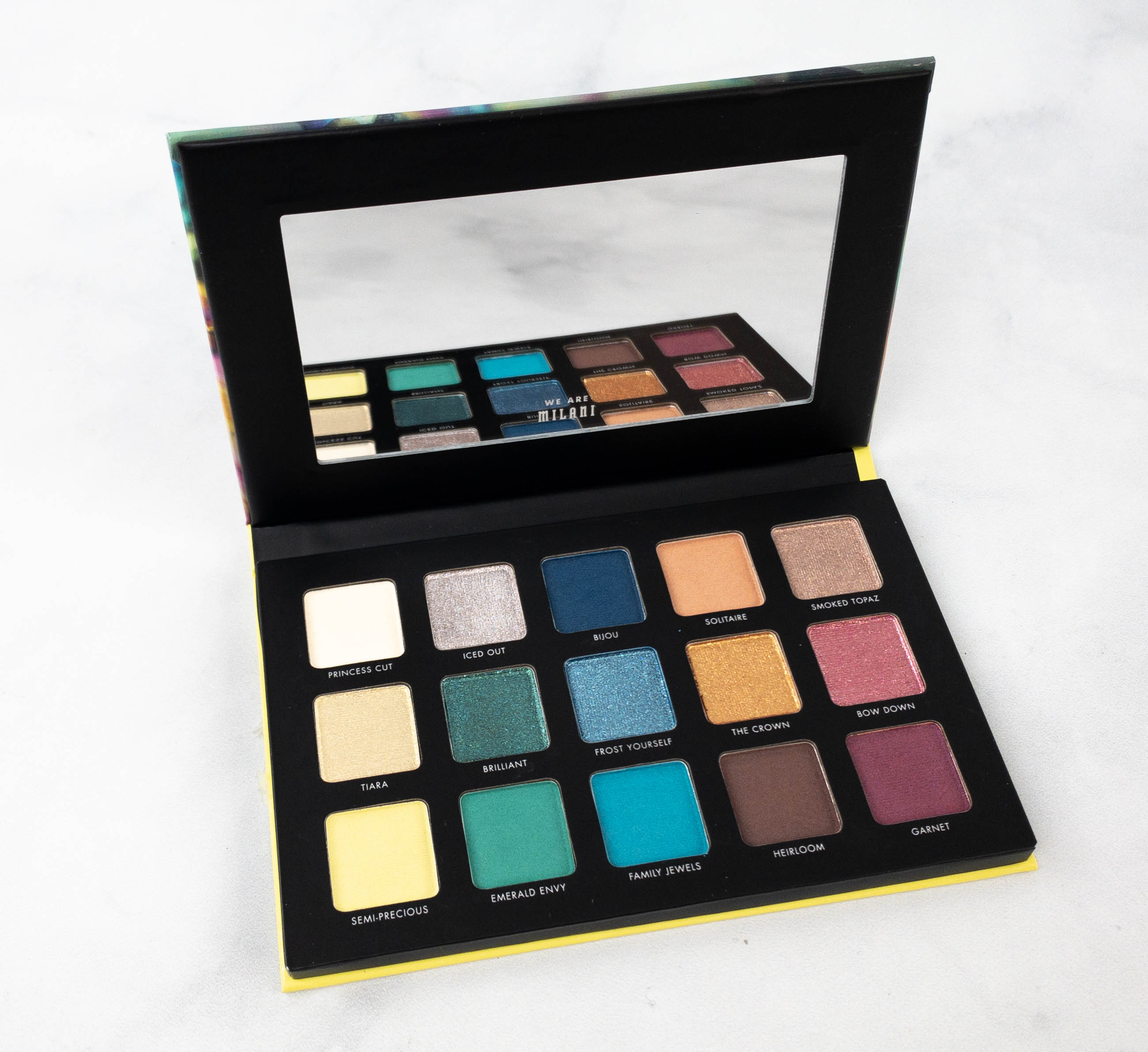 It came with its own mirror which makes it convenient to use even when you're on-the-go! The colors are fun and vibrant, and I love that there are everyday shades in there too. This is a great day-to-night eyeshadow palette!
The formula is nice, as they're buttery and well-pigmented. There's also a good mix of mattes and metallics so you can create a ton of different looks. Garnet and Bijou are my favorite shades!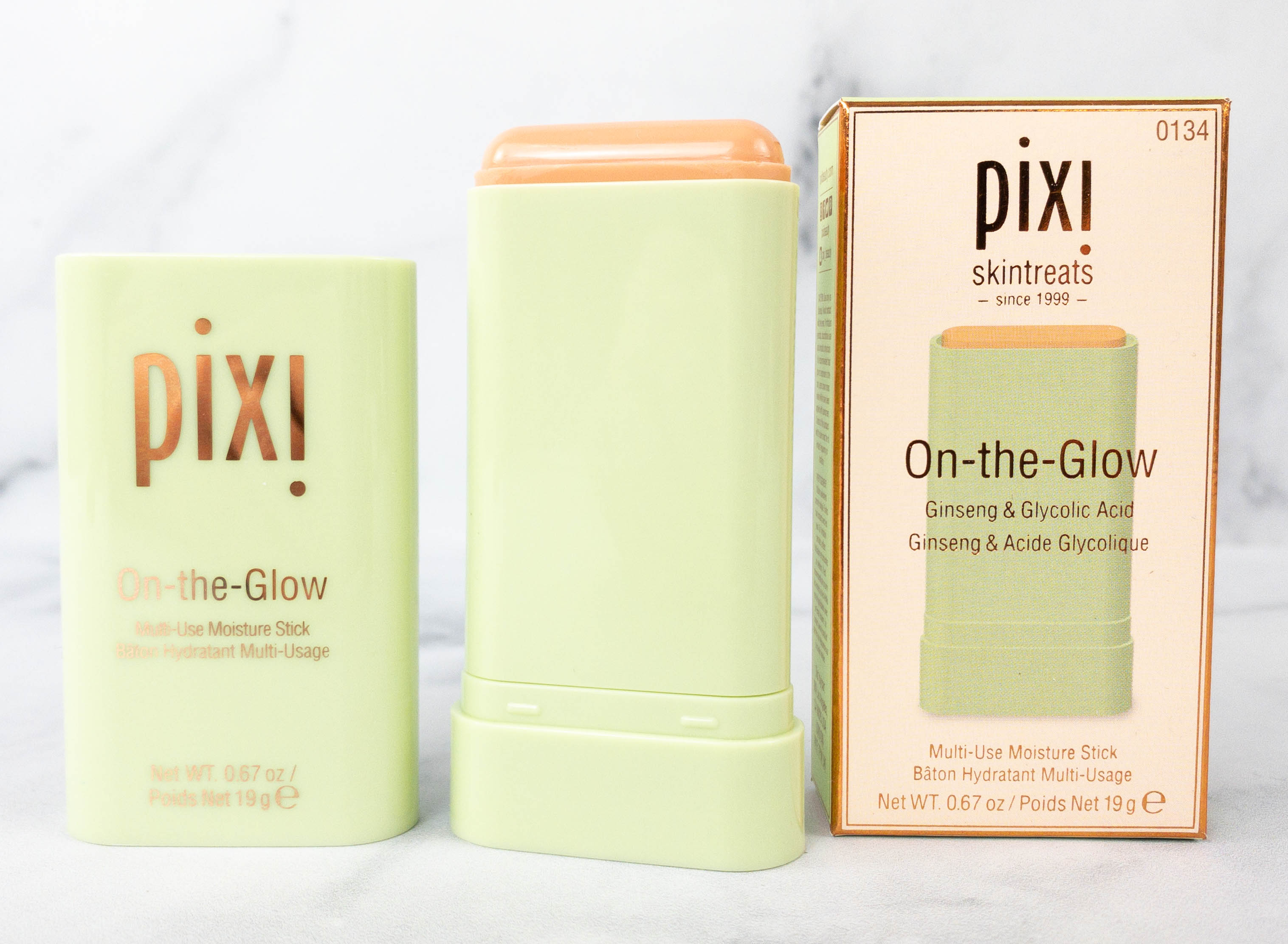 Pixi On-The-Glow Multi Use Moisturizer Stick ($18) Easy and convenient to use, this no-mess moisturizer stick applies smoothly anywhere you need it! It's multi purpose and comes in solid form so can just glide it over your skin, hair, and even lips! It contains glycolic acid that nourishes and moisturizes the skin while ginseng and vitamin D2 ingredient helps revitalizing the skin by providing antioxidants.
Yes To Avocado Daily Eye Cream ($9.99) It's an eye cream formulated to smoothen out the skin and to get rid of puffiness! Formulated with hyaluronic acid, it also helps hydrate the skin around the eyes and make it look fresh, bright, and glowing. I like that the formula is non-greasy so it feels comfortable on my skin even when I put makeup on after. Also, a small amount goes a long way!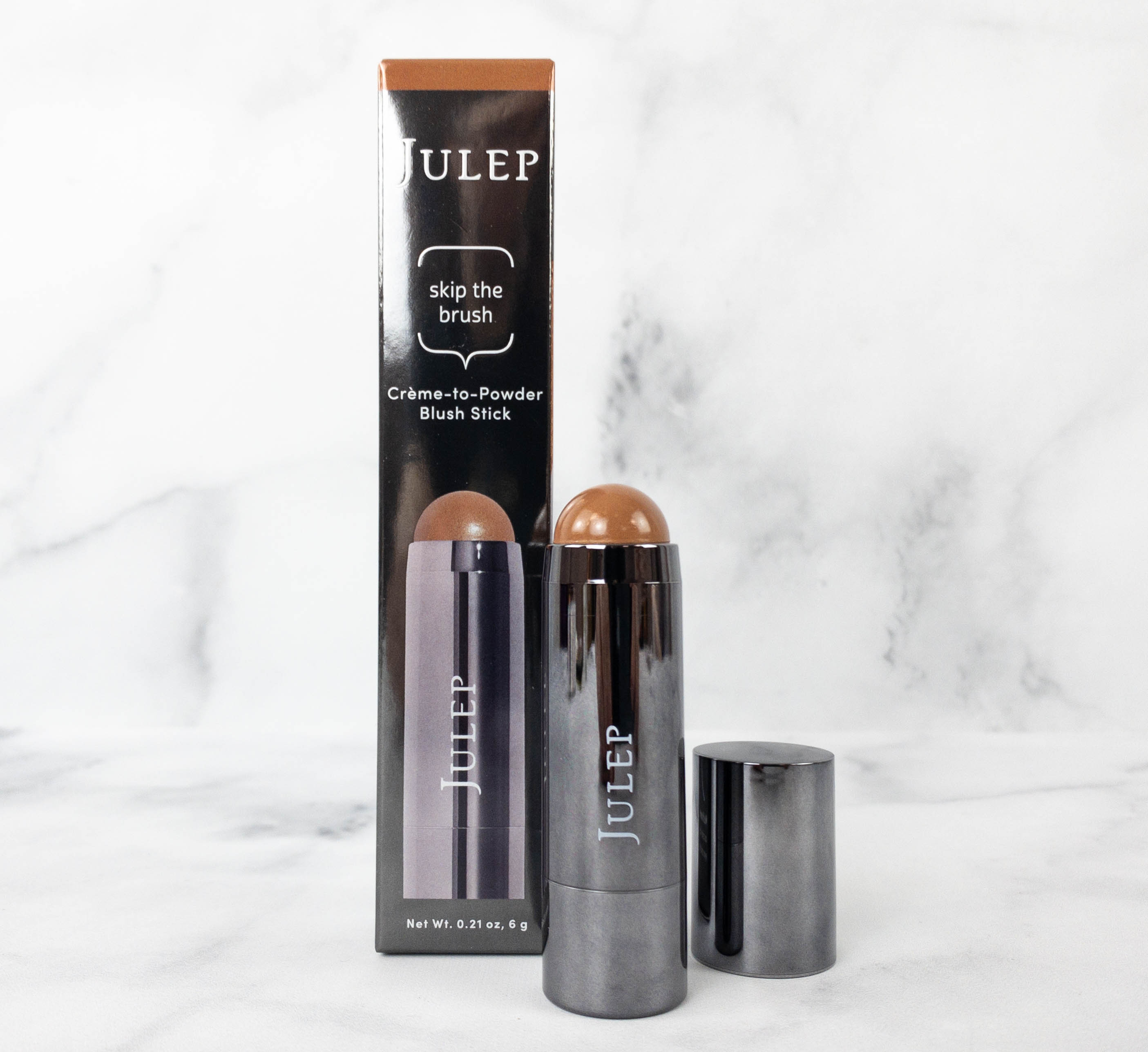 Julep Crème-to-Powder Blush Stick in Neutral Bronze ($14) This neutral bronze blush stick looks natural when applied and it blends out nicely. The cream to powder formula makes for a nice and lightweight feel. The packaging is also gorgeous and very convenient to bring even when traveling, so this is now my go-to bronzer.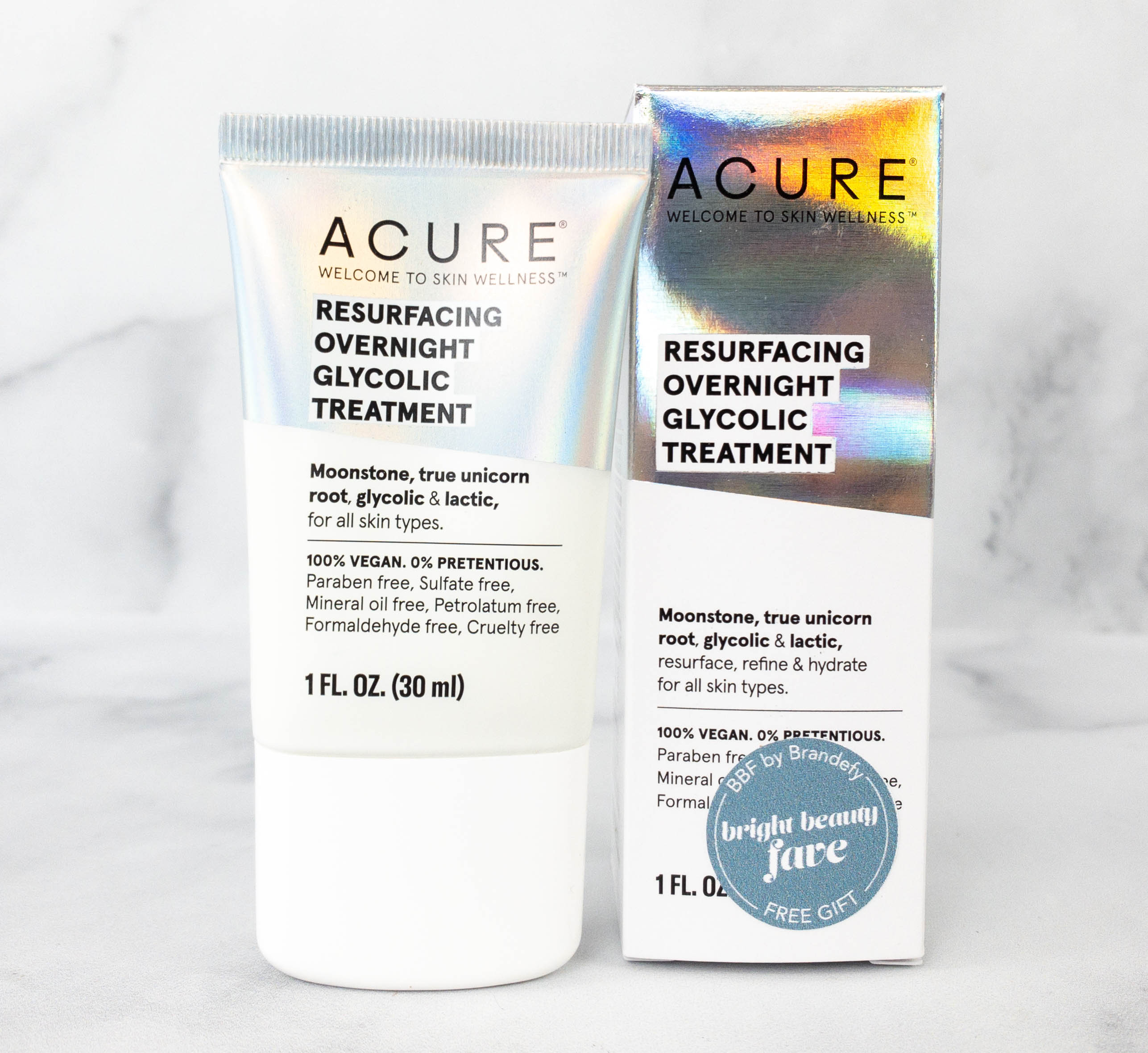 BONUS: Acure Resurfacing Overnight Glycolic Treatment ($19.99) There is a bonus item in this box and I'm so happy! It's an overnight resurfacing treatment for the skin, which helps bring out its natural radiance. Formulated with hemp seed and sweet almond oil, this does not only make the skin look good but it also helps with replenishing moisture so the skin stays nourished!
Brandefy Bright Beauty Faves is a great subscription for anyone who loves cruelty-free products, and especially for teens or any young person looking to find good beauty items to try. I'm happy with all my choice items for my first box! They all turned out great, from the skincare products to the makeup. My favorite among them is the moisturizer stick, because it's handy, easy to use, and mess-free. It helps me ensure that my skin is well-moisturized even when I'm busy and on the go. True to their promise, the box contains over $50 worth of items (even excluding the value of the bonus item)! It's really a promising box and I think it's also a good choice if you're looking for a fun replacement box for Target Beauty Box, since most of the items are available there as well, except of course that it has several full-size products!
What do you think of the Brandefy Bright Beauty Faves review?
Visit Bright Beauty Faves by Brandefy to subscribe or find out more!