We have the full spoilers for the April 2021 Boxwalla Book Box, a non-fiction book subscription that also focuses on diversity!
This April we showcase two novels, both NEW releases, both wonderful. The two amazing writers we've chosen are Clarice Lispector (Brazil) & Kjell Askildsen (Norway). We couldn't resist including a beautiful little notebook from Obvious State to catch your thoughts as Spring moves in.  Each April Book Box will contain:
Each box includes:
Clarice Lispector's An Apprenticeship or The Book of Pleasures ($22.95)
Kjell Askildsen's Everything Like Before ($21)
Obvious State's Millay Notebook  ($6)
Retail Value : $49.95
The first book in the April Book Box is Clarice Lispector's novel, An Apprenticeship or The Book of Pleasures. That rare romantic love story in Lispector's oeuvre. Colm Toibin said of Lispector: "Lispector had an ability to write as though no one had ever written before. One of the hidden geniuses of the twentieth century, in the same league as Flann O'Brien, Borges, and Pessoa—utterly original and brilliant, haunting and disturbing".

The second book is Kjell Askildsen's Everything Like Before. Askildsen is one of the greatest Norwegian writers of the 20th (and 21st) centuries, as well as one of the greatest short story writers, renowned for his minimalist short stories. We can't get enough of how he gets to the essence of all things in just a few pages.
Also included in the April Book Box is this lovely little pocket notebook from Obvious State created by Evan and Nichole Robertson, inspired by Edna St. Vincent Millay. "This illustration is an ode to those who live out loud. The twin flames of a candle merge into the billowing dress of an intrepid dreamer" – Evan & Nichole.
About Boxwalla Book Box: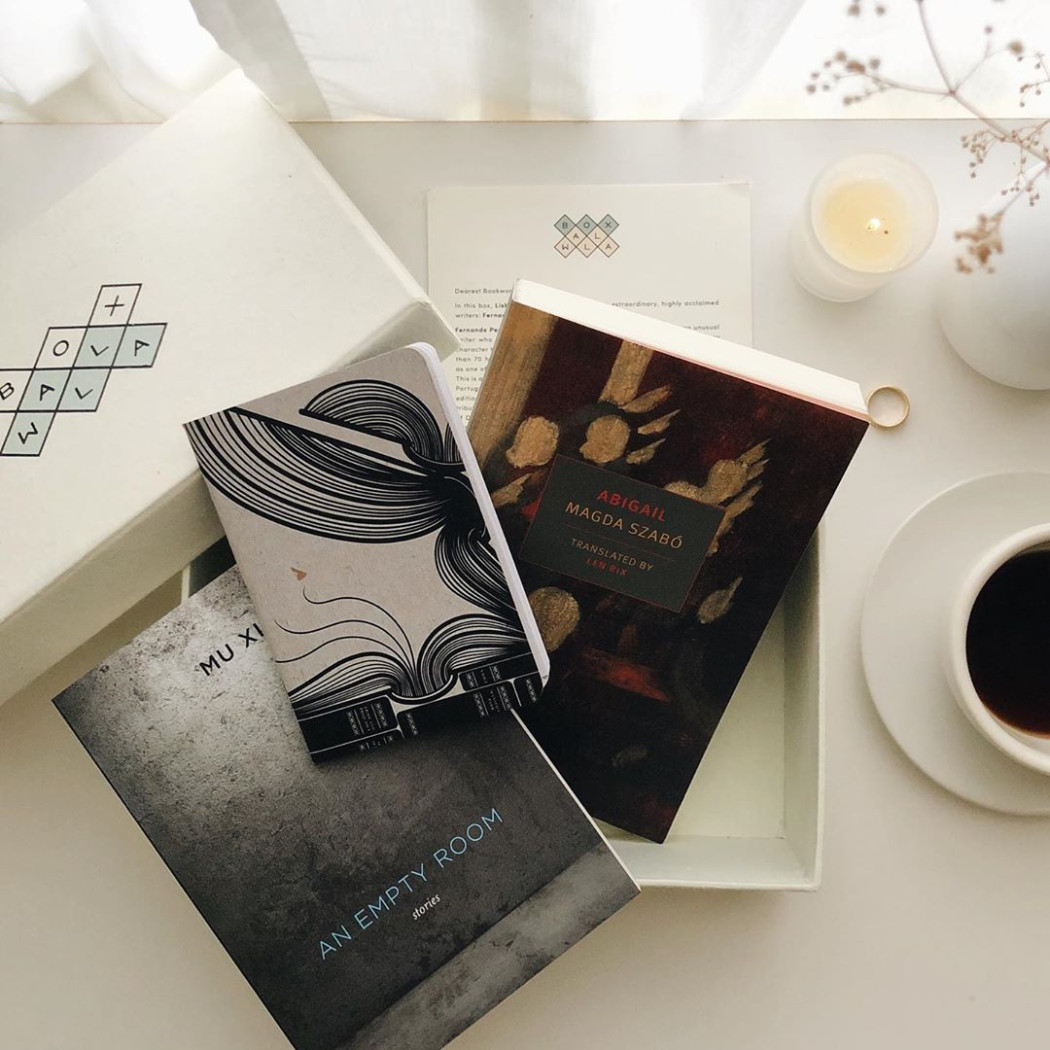 Read the greatest writers from all over the world through our Book Box.

Receive two books every two months that focus on great writers from all over the world. We will showcase both potential Nobel Laureates as well as classics hiding in the past.
See all our Boxwalla Book Box reviews here!
What do you think of this month's Boxwalla Book Box spoilers?