BookCase.Club is a monthly book subscription box offering different genres: Children's, Young Adult, Mystery/Thriller, Sci-Fi/Fantasy, Romance, and Historical/New Age/Contemporary Fiction. Each box contains 2 hand-picked books, except for the Children's box, which includes 3 books. It costs $9.99 per month, making it one of the most inexpensive book subscriptions out there.
This is the Teenage Dreams Case, which is all about Young Adult novels.
DEAL: Save 50% on your first month! Use coupon code HELLOSUB501M. OR Get 10% off your entire order! Use coupon code HELLOSUB10.
When you sign up, you'll pick the genre.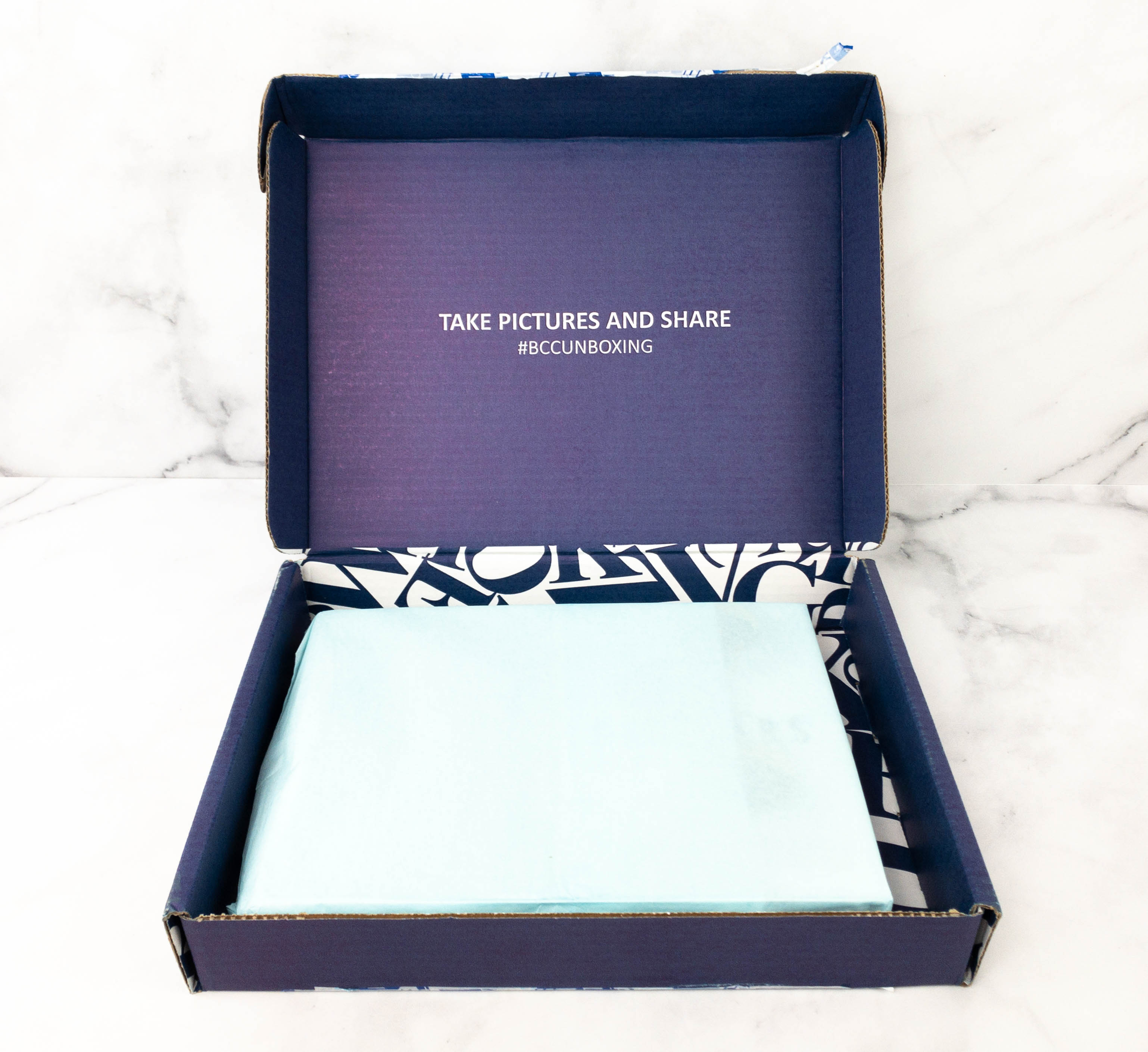 They encourage subscribers to take a photo of the box and share them online using #BCCUNBOXING. The books are neatly wrapped with light blue tissue paper!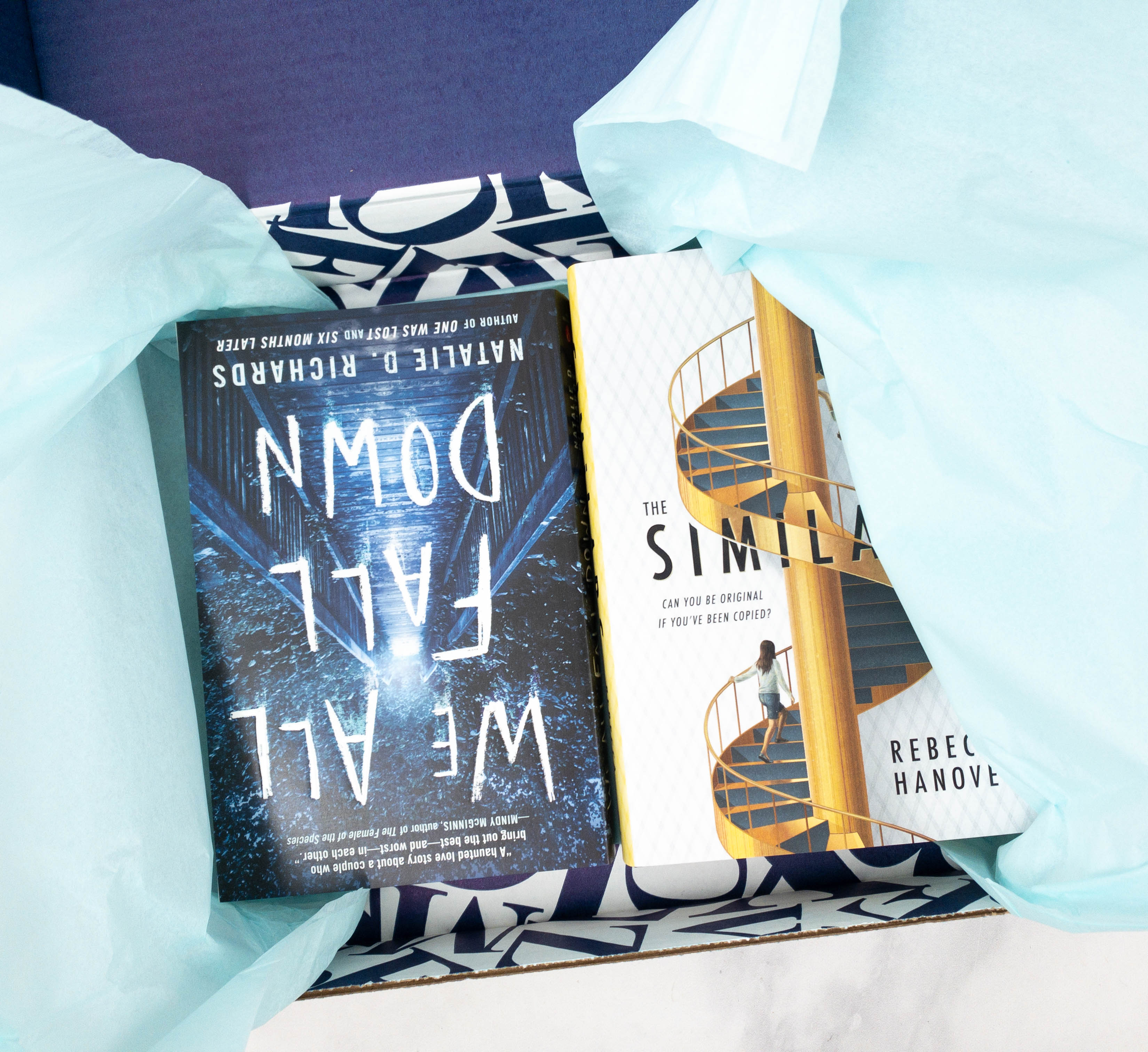 This month's Teenage Dreams book picks are The Similars by Rebecca Hanover and We All Fall Down by Natalie D. Richards.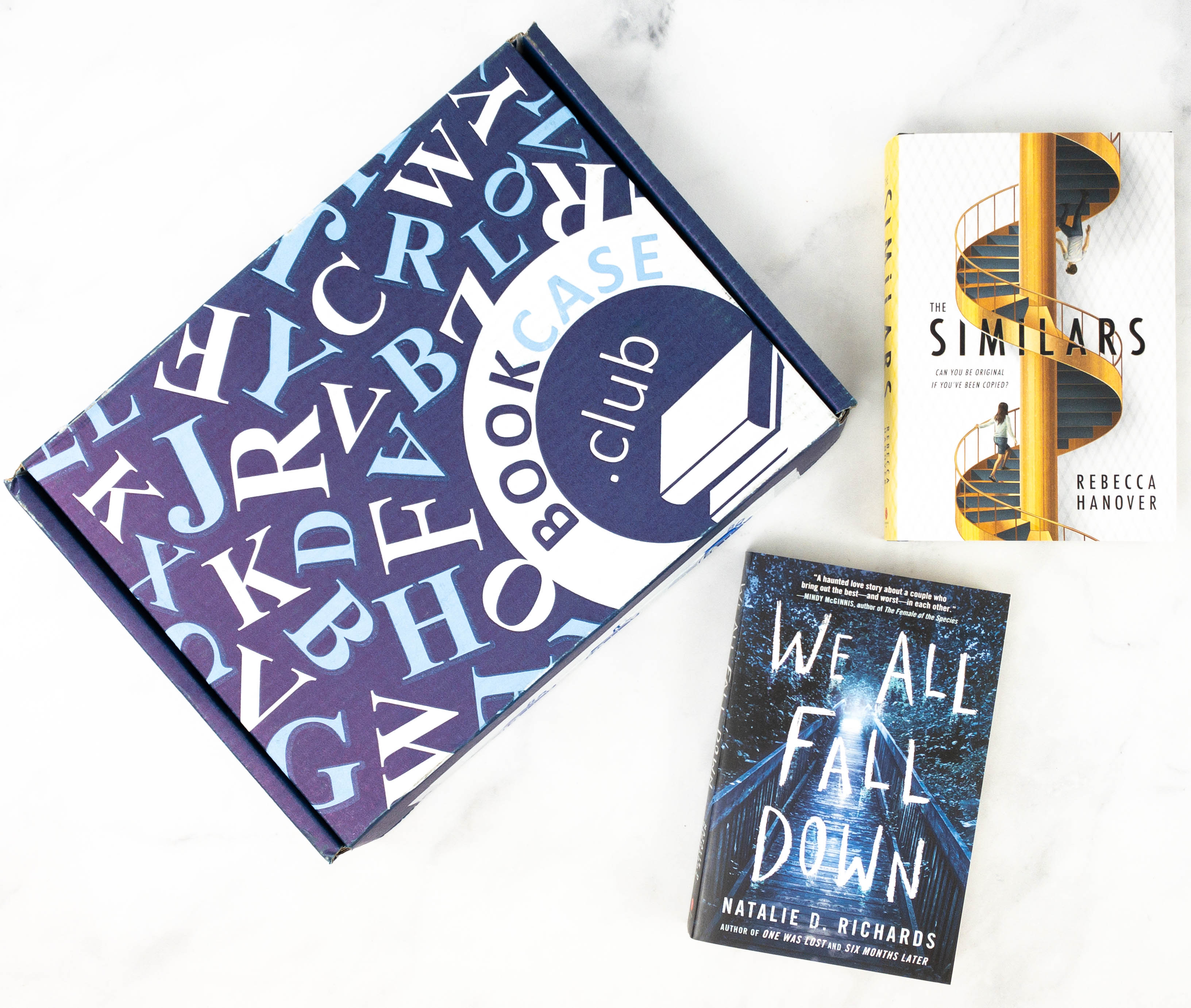 Everything in my box!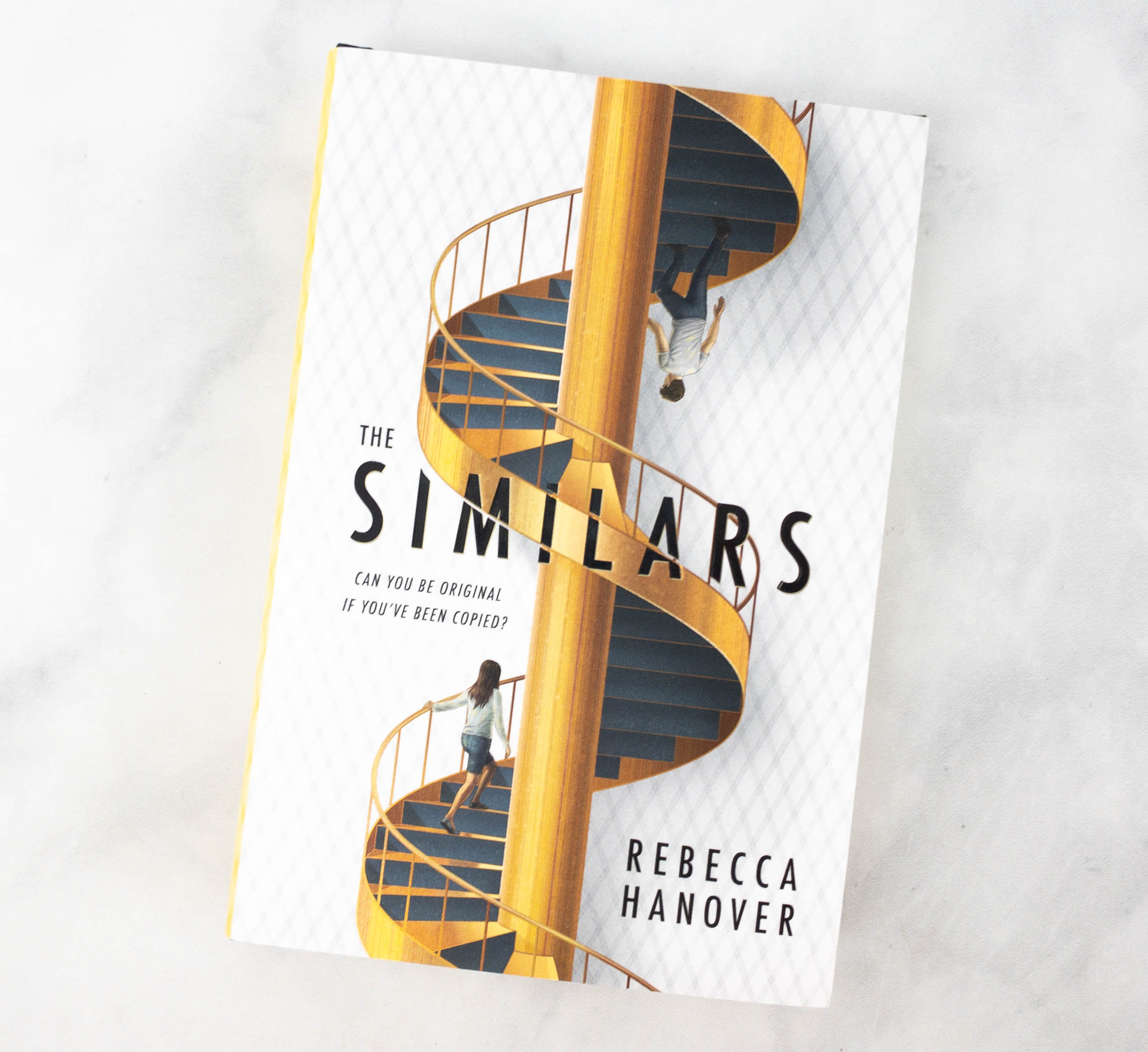 The Similars by Rebecca Hanover ($9.99)
Don't miss the series debut that readers are calling Gossip Girl meets The Umbrella Academy and one of the best boarding school books. At Darkwood Academy, secret societies rule and nothing is as it seems…

This fall, six new students are joining the junior class at the elite Darkwood Academy. But they aren't your regular over-achieving teens. They're DNA duplicates, and these "similars" are joining the class alongside their originals.

The Similars are all anyone can talk about. Who are they? What are the odds that all of them would be Darkwood students? And who is the madman who broke the law to create them? Emmaline Chance could care less. Her best friend, Oliver, died over the summer and it's all she can do to get through each day without him. Then she comes face-to-heartbreaking-face with Levi, Oliver's exact DNA copy and one of the Similars.

Emma wants nothing to do with the Similars, but she keeps getting pulled deeper into their world. She can't escape the dark truths about them or her prestigious school. No one can be trusted, not even the boy she is falling for with Oliver's face.
The book's back cover contains reviews from New York Times bestselling authors! There's also an illustration of a spiral staircase with two persons walking on it, one of whom is inverted. I am really intrigued by this!
The dust jacket's inside flap has the story synopsis.
The story takes place in Darkwood Academy, an elite boarding school, where Emmaline Chance, the main character, goes for her junior year. It started to unfold when six clones entered the school where the originals are. Emma is quite devastated by Oliver's (her best friend) death in the summer, so seeing Levi, Oliver's exact DNA copy, shocked her entirely. It's fast-paced in the best way possible, and I can't really put the book down to see how the story will end.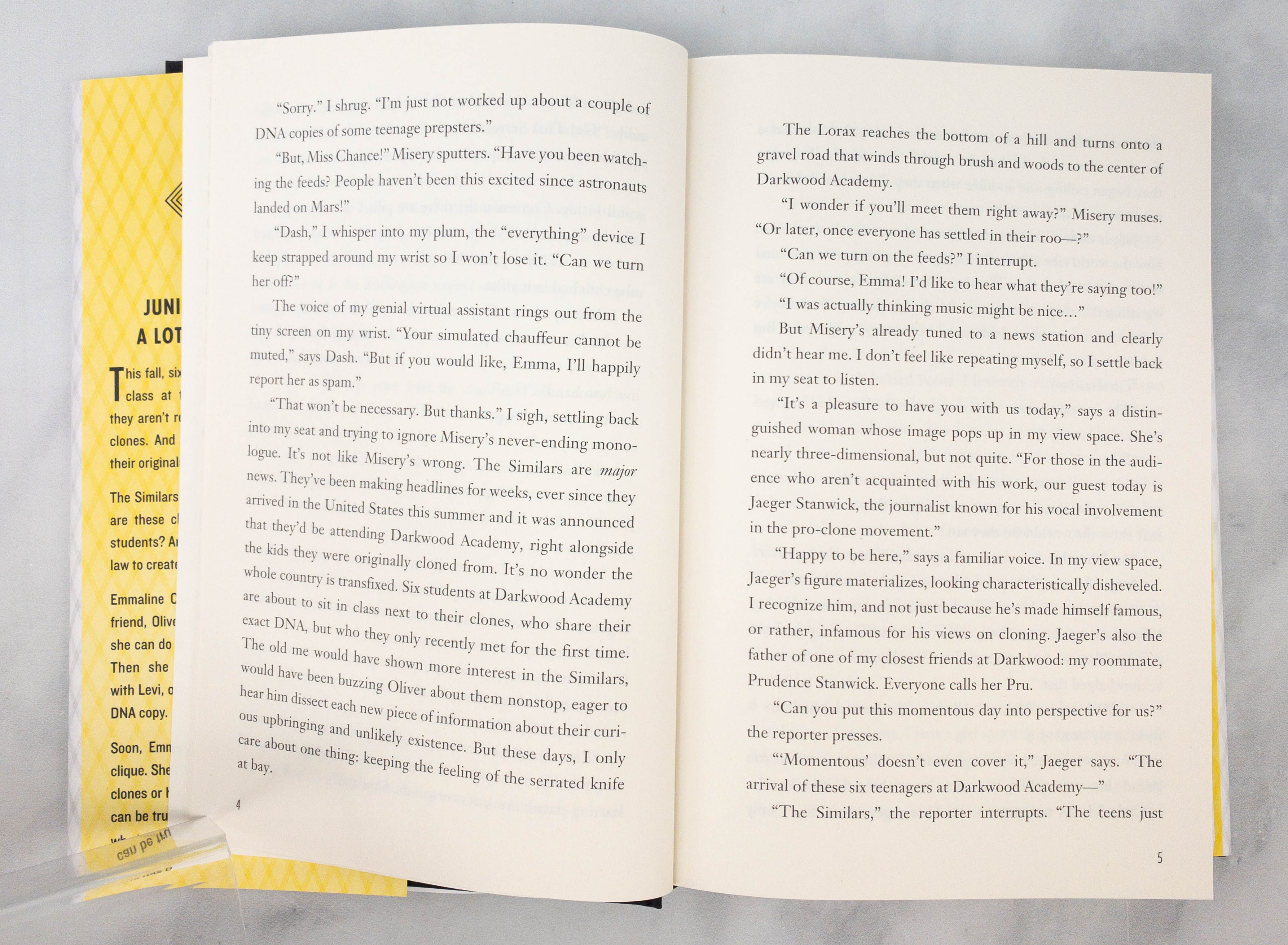 Although some subplots are predictable, the ending left me thinking what more is there. It's a captivating story with a fair share of twists and turns. The author's writing style is smooth yet engaging. With clones, holograms, evil villains, and secret societies in a futuristic world of some sort, this can really pique YA readers' interests.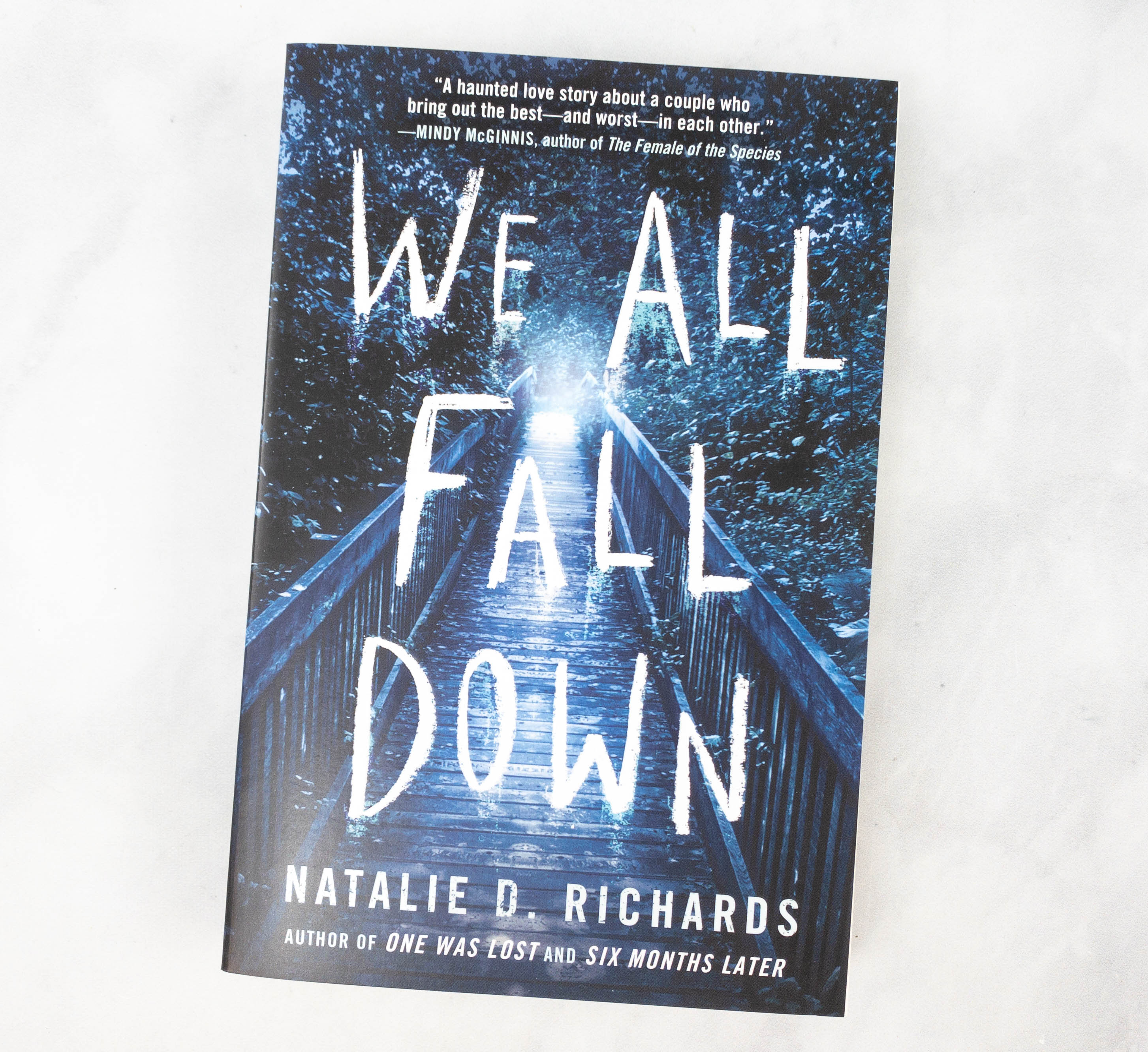 We All Fall Down by Natalie D. Richards ($9.34)
A new romantic thriller—with a dash of horror—from Natalie D. Richards, the New York Times bestselling author of YA psychological thriller books.

Theo's always been impulsive. But telling Paige how he feels? He's obsessed over that decision. And it's time. Tonight. At the party on the riverbank, under the old walking bridge, site of so many tales of love and death.

Paige has had a crush on Theo since they first met, but she knows her feelings are one-sided. She's trying to move on, to flirt. A party at the river is just what she needs. Except a fight breaks out, and when Paige tries to intervene—Theo's fist lands in her face.

All Theo and Paige want to do is forget that fateful night. But strange events keep drawing them back to the bridge. Someone, something is determined to make them remember…and pay for what they each did.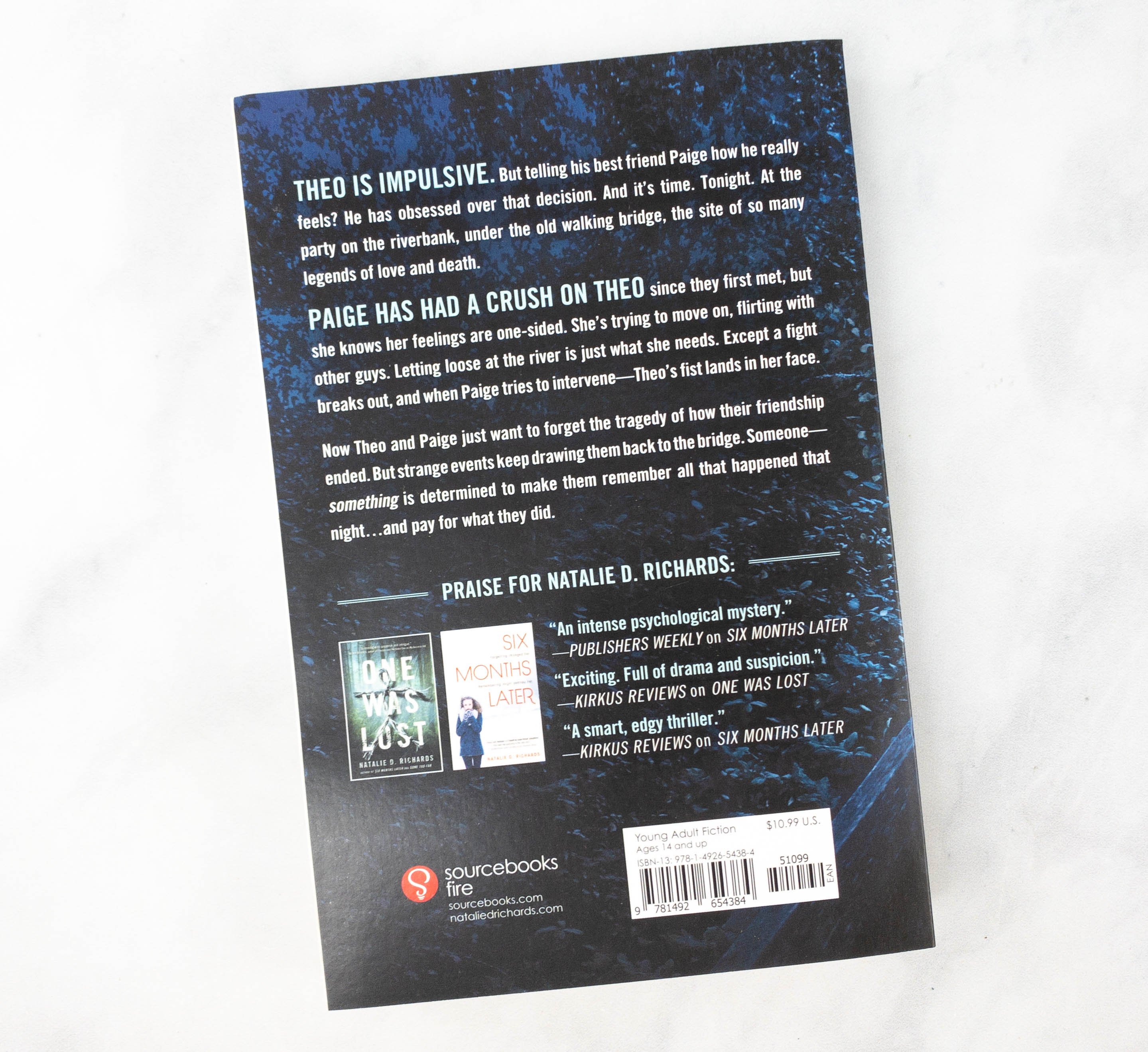 The back cover shows the synopsis of the story. I am curious to know what will happen to Theo and Paige's unrequited (or not) love story!
I thought there was something more about what happened that night, but there really isn't except that Theo accidentally punched Paige on the face, resulting in a broken friendship. The story is a good mix of friendship, personal issues, thriller, and a slight bit of eeriness. The author's writing style and the haunted bridge added spice to the whole vibe of the story.
It also gradually dealt with mental health issues like ADHD and anxiety. There are several elements involved, and the end feels a little bit rushed, but it all ends well!
This month's YA book picks are good! If I have to choose between the two, my favorite would be the first book. The story is interesting with mysterious high school experiences and sci-fi twists! As for the second book, I liked how the author used alternating perspectives. Overall, I love that BookCase.Club makes it easy for book lovers like me to get a monthly dose of swoon-worthy books. Subscribers can choose their preferred genre and there's also an option to switch genres, so it's really flexible and convenient!
Have you tried BookCase.Club? What are you currently reading?