Birchbox has announced that it's growing into a more sustainable company! They are aiming to make their boxes 100% recyclable by end of 2021, and working with brands to remove any unnecessary outer packaging. Their goal by end of 2021 is to send 10% of the samples from sustainably-minded beauty brands.
Here's the full announcement:
We're focused on 3 areas: REDUCING WASTE / RECYCLABILITY / REUSABILITY

What that means:

1. All Birchbox-produced packaging will be 100% RECYCLABLE by end of 2021! Currently, you can recycle our monthly box, tissue paper, shipper boxes, product cards, and bubble wrap. Everything but the foam insert in your monthly box.

2. We're working with our beauty brand partners to remove UNNECESSARY OUTER PACKAGING from samples and full-size products.

3. We're seeking more sustainably-minded beauty brand partners! Our goal is to have 10% OF THE SAMPLES We send (by the end of 2021) and 10% OF FULL-SIZE PRODUCTS We sell (by the end of 2023) come from sustainably-minded beauty brands.

4. For brands we produce (Arrow, Re.Fil, Love of Color), we are working to shift packaging to more SUSTAINABLE AND RECYCLABLE ALTERNATIVES.

5. We're committed to developing a RECYCLING PROGRAM for our customers to easily recycle used samples and products.

6. Speaking of Birchbox brands! WE'RE EXCITED TO LAUNCH RE.FIL: a vegan, clean, cruelty-free, 100% recyclable, and refillable balm. Available in our shop April 23rd.
The Birchbox beauty subscription is $15 a month. Check out all our Birchbox reviews to learn more about this monthly beauty subscription box!
About Birchbox: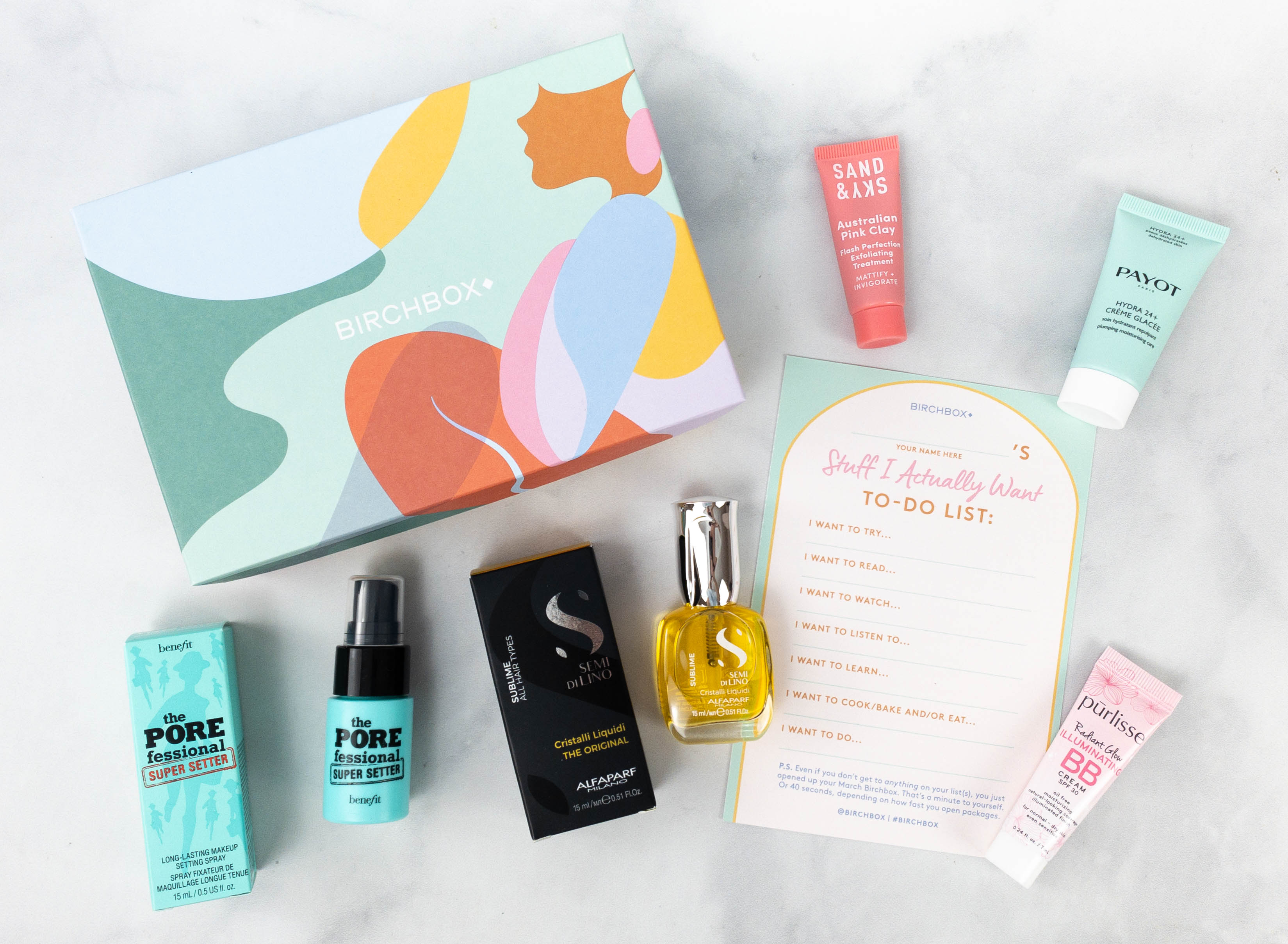 Birchbox is a beauty sampling subscription service that sends 5 new items each month so you can try before you buy. Birchbox is $15 a month and you can choose a monthly sample during selection time, let Birchbox decide, or pick a pre-curated box.
Are you getting Birchbox?
Visit Birchbox to get the deal or find out more information!