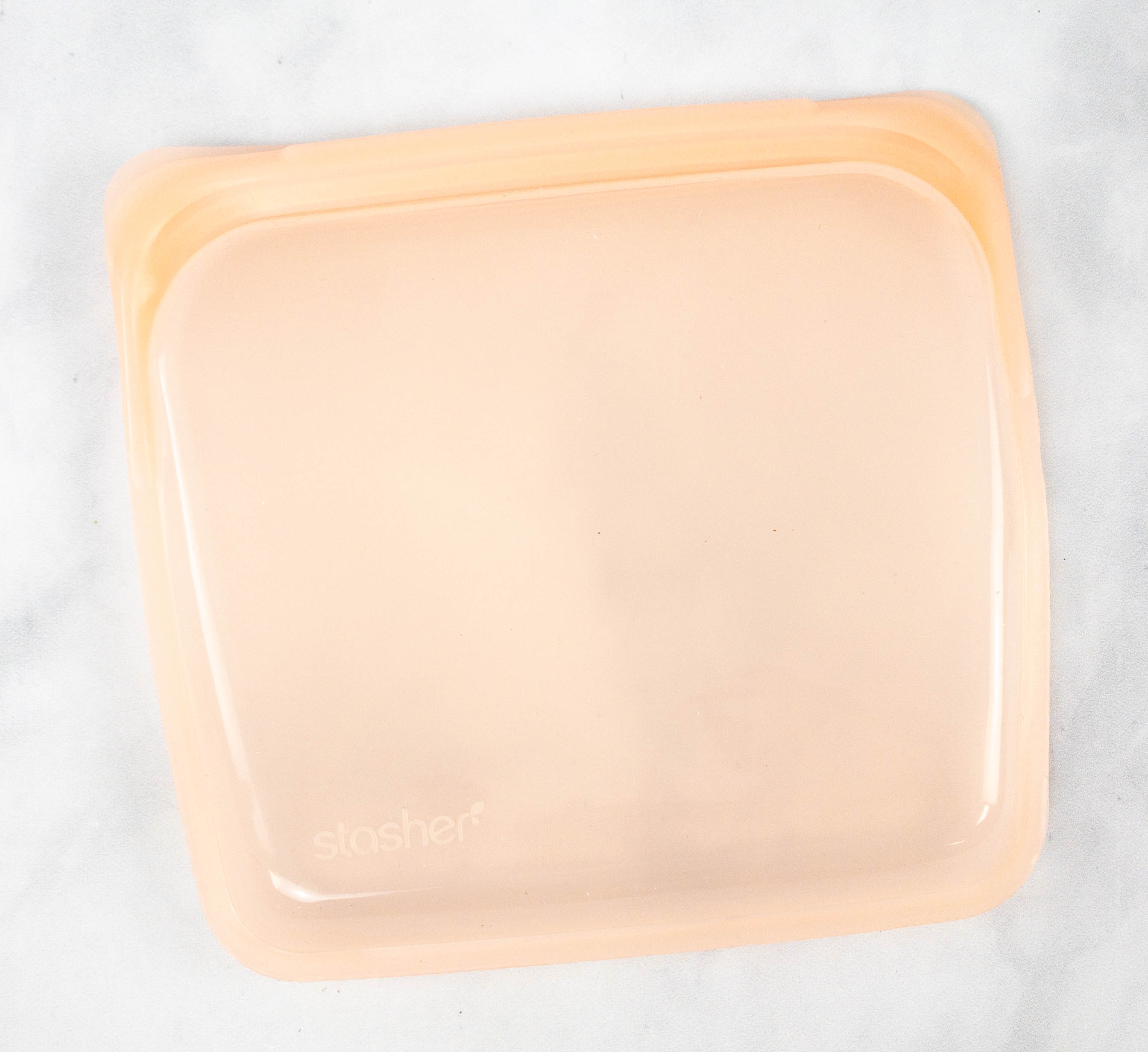 Birchbox is a beauty sampling subscription service that sends 5 new items each month so you can try before you buy. Birchbox is $15 a month and you can choose a monthly sample during selection time, let Birchbox decide, or pick a pre-curated box. Birchbox's beauty subscription made the list in our 2021 readers' choices for best beauty boxes!
This is a review of a Customized Box with a Sample Choice item. Every month you can choose to select a curated box, pick a guaranteed sample, let Birchbox pick your box for you, swap your box for a selected full-size item, or swap your monthly box for points!
DEAL: Use one of these offers for a luxe freebie with your subscription – just visit Birchbox and use the code!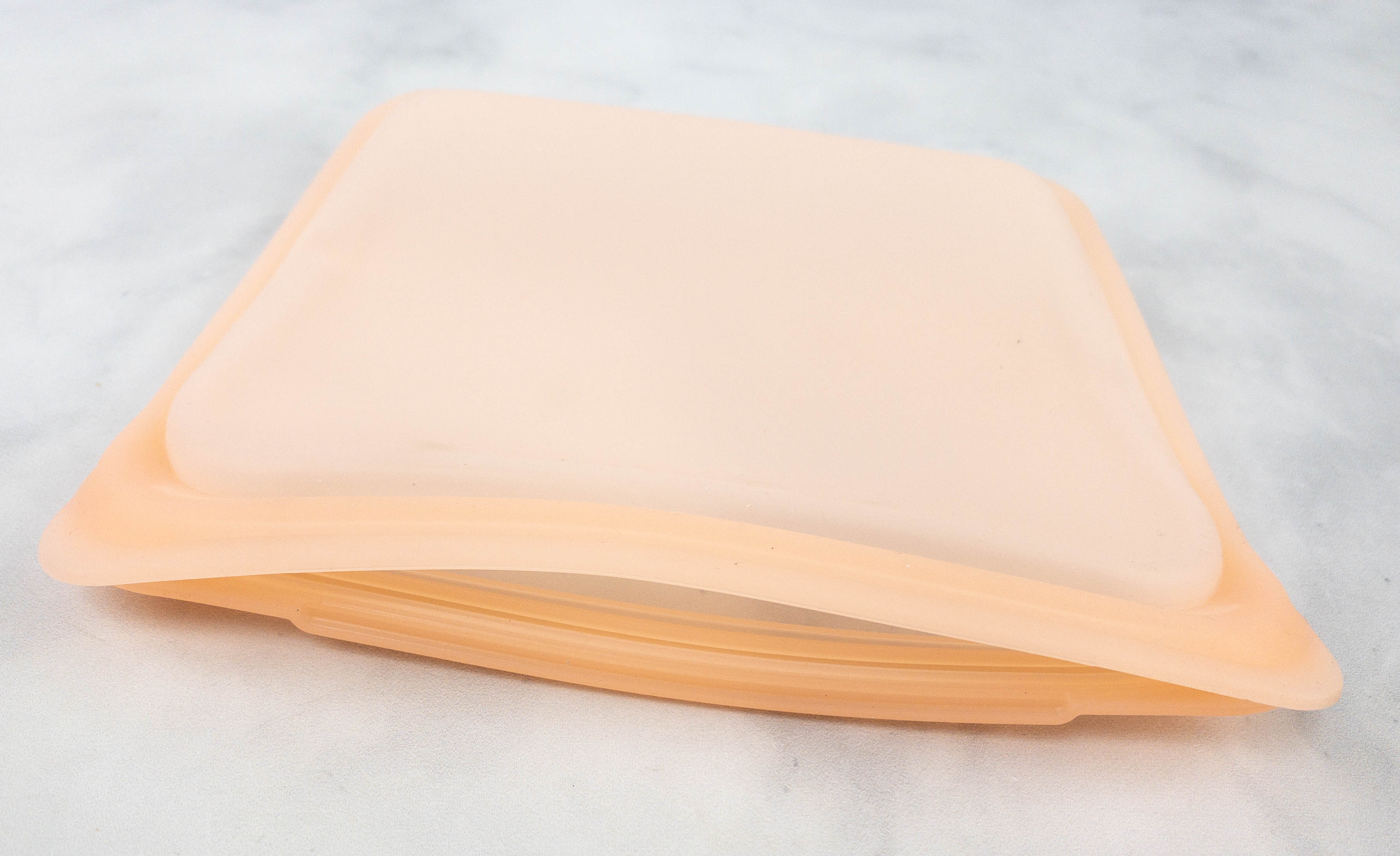 This month's items were packed in a peach Stasher bag.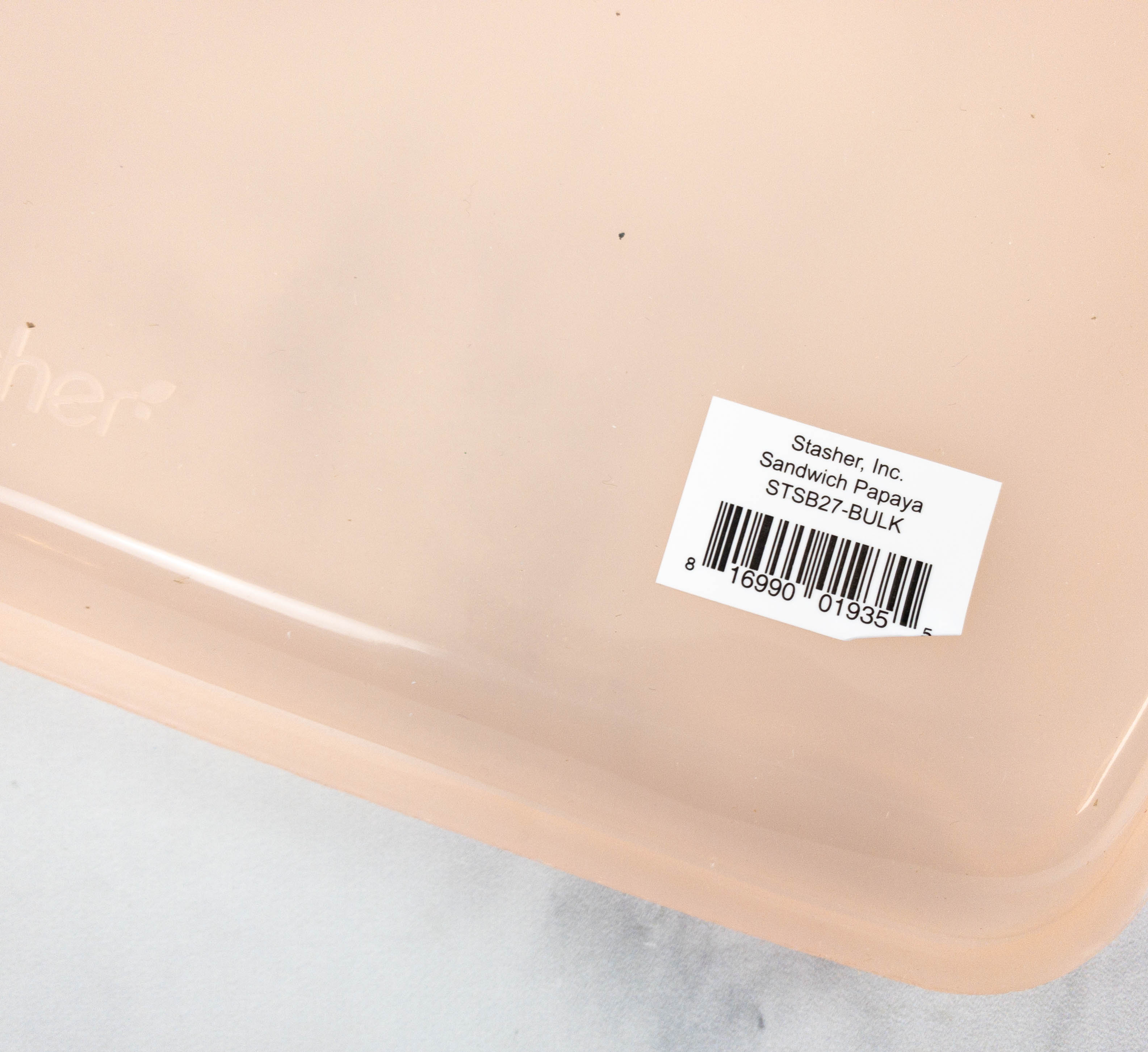 It's made with silicone, so it's easy to maintain. It's also microwave-ready, stove top-safe, freezer-friendly, dishwasher-safe, oven-capable, and sous vide-ready.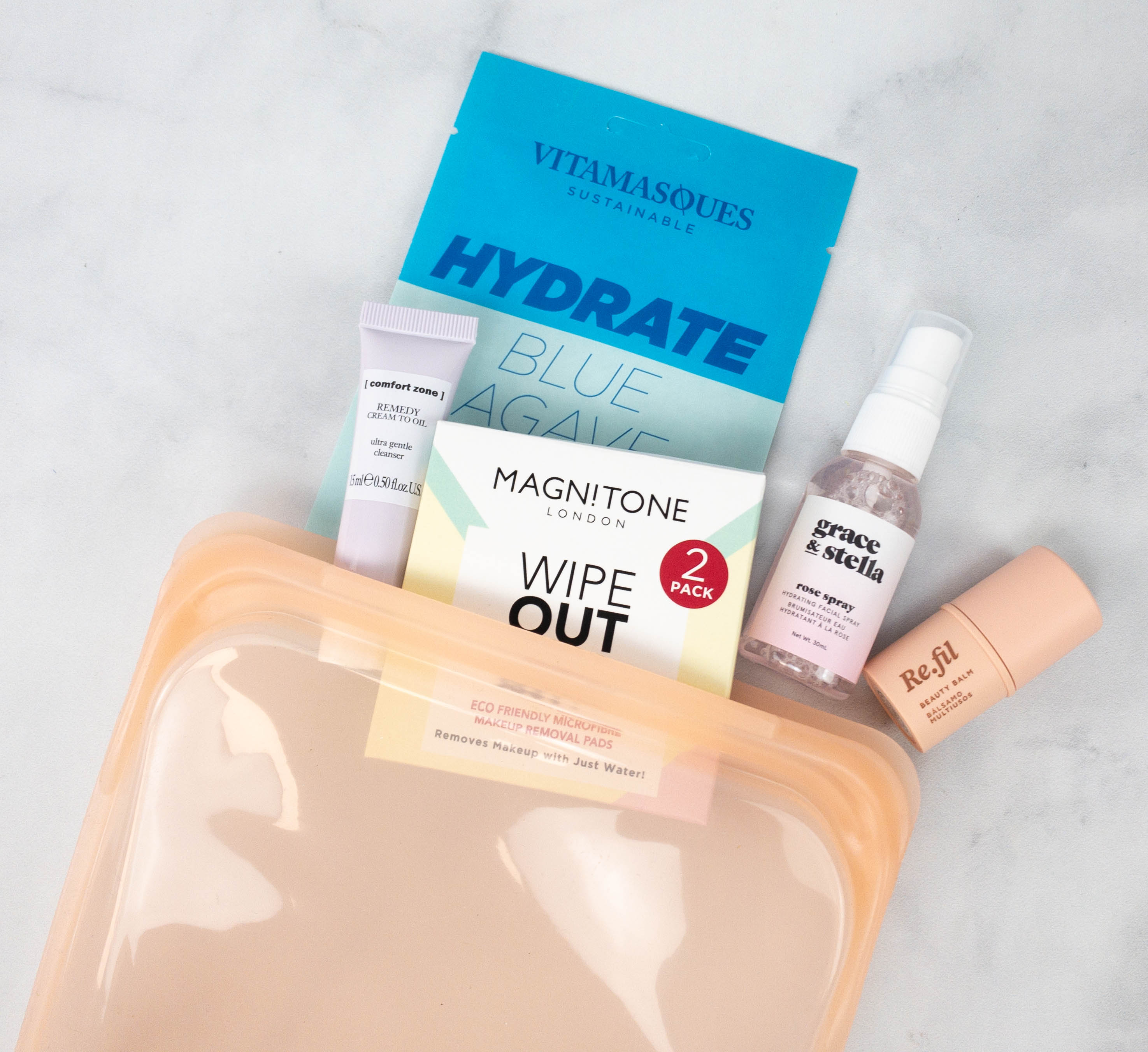 I like it because I can reuse and repurpose it. It makes a good alternative packaging for single use plastics.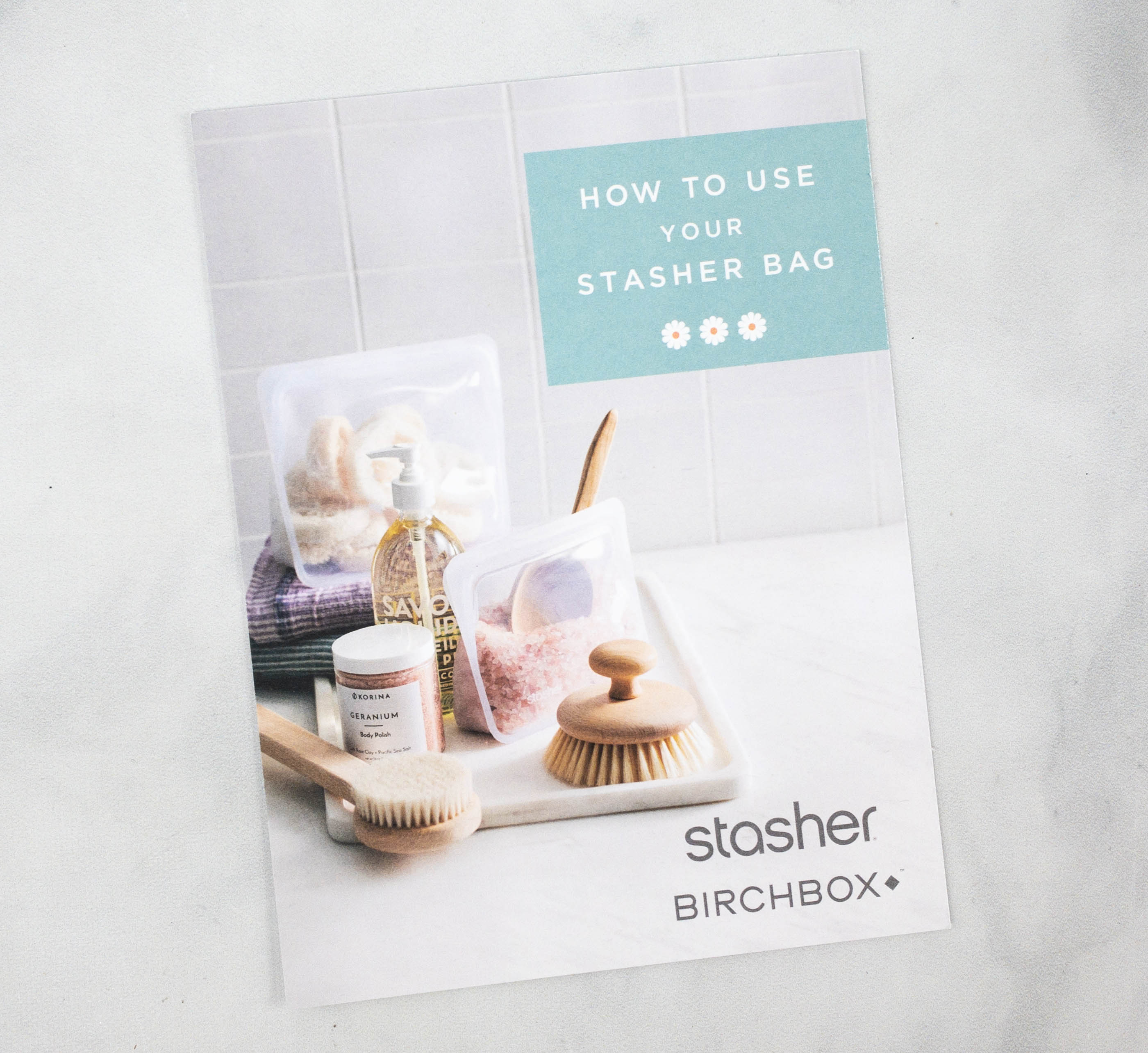 This card contains instructions on how to use the Stasher Bag.
At the back, you will find care and usage tips!
There's also another card that features the Super Casual Spring Clean Challenge!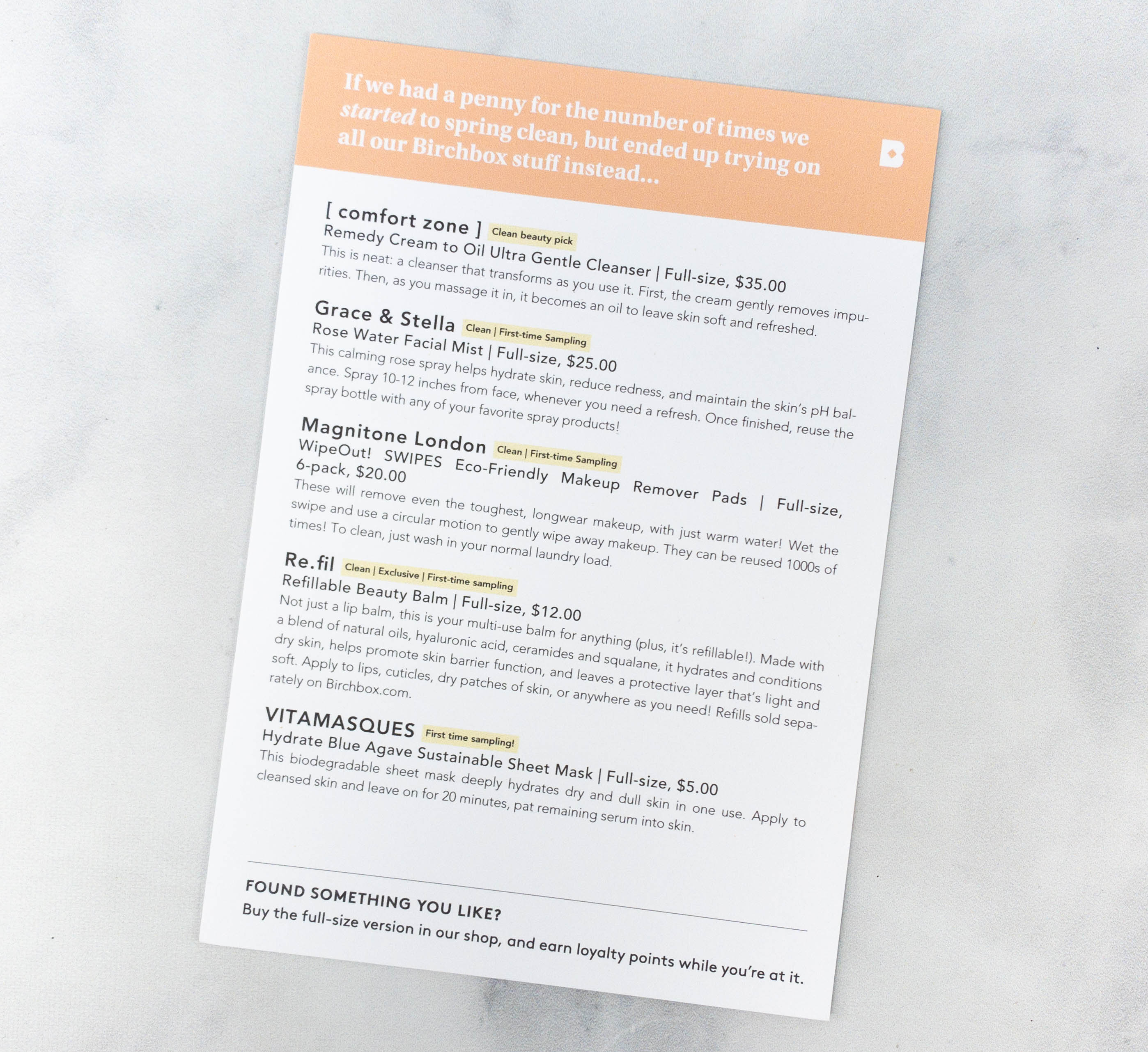 At the back, it lists the items in the box as well as the price if you want to buy the full size.
Everything in my April 2021 Box!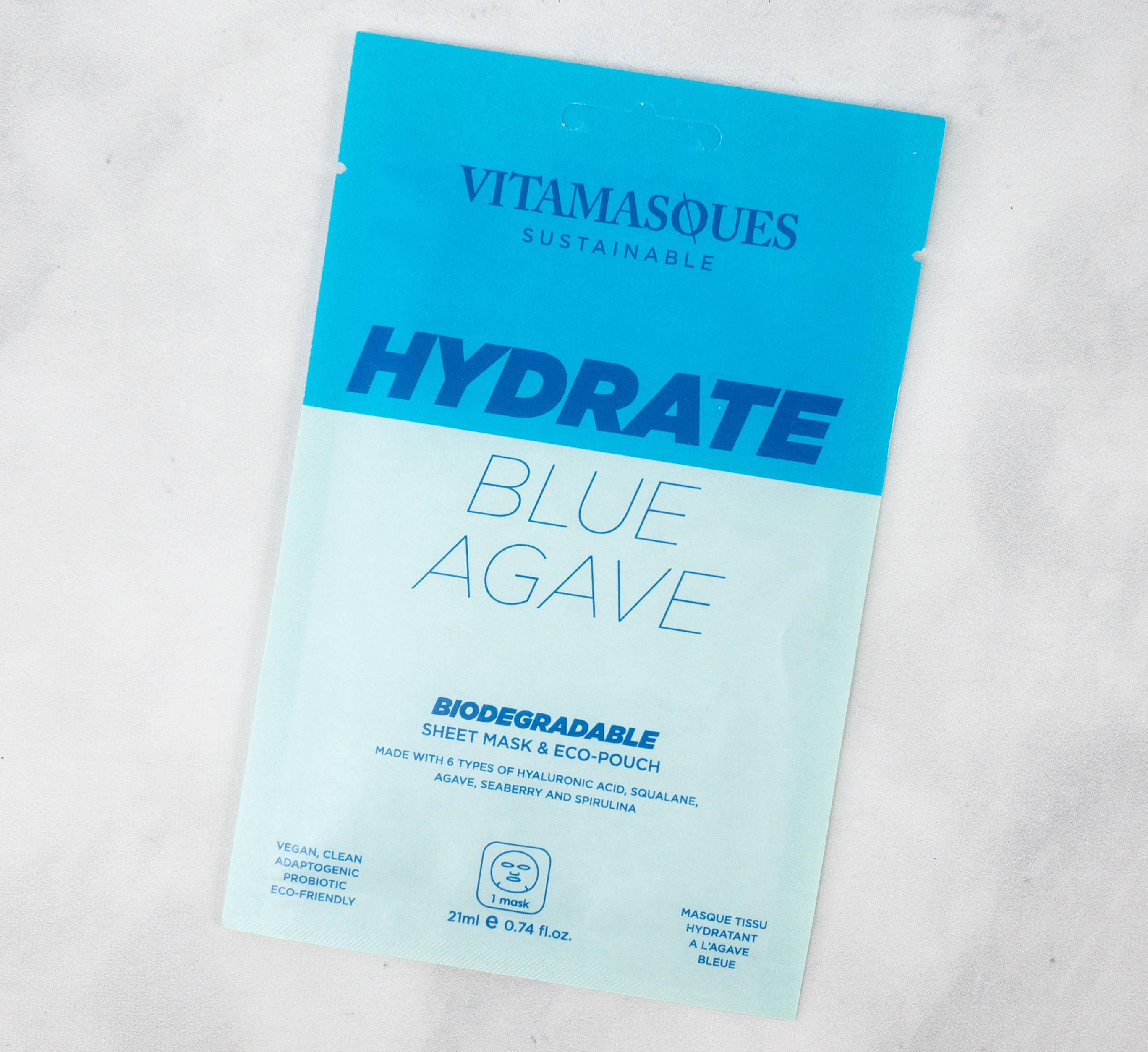 Vitamasques Hydrate Blue Agave Sustainable Sheet Mask ($5) It's a sheet mask designed to help refresh the skin! It contains 6 types of multi-molecular hyaluronic acid that help moisturize the skin, plus other skin-friendly ingredients like squalane, agave, seaberry, and spirulina. You just have to put this on cleansed skin for 20 minutes for an instant moisture replenishment. Both the pouch and the mask are biodegradable to boot!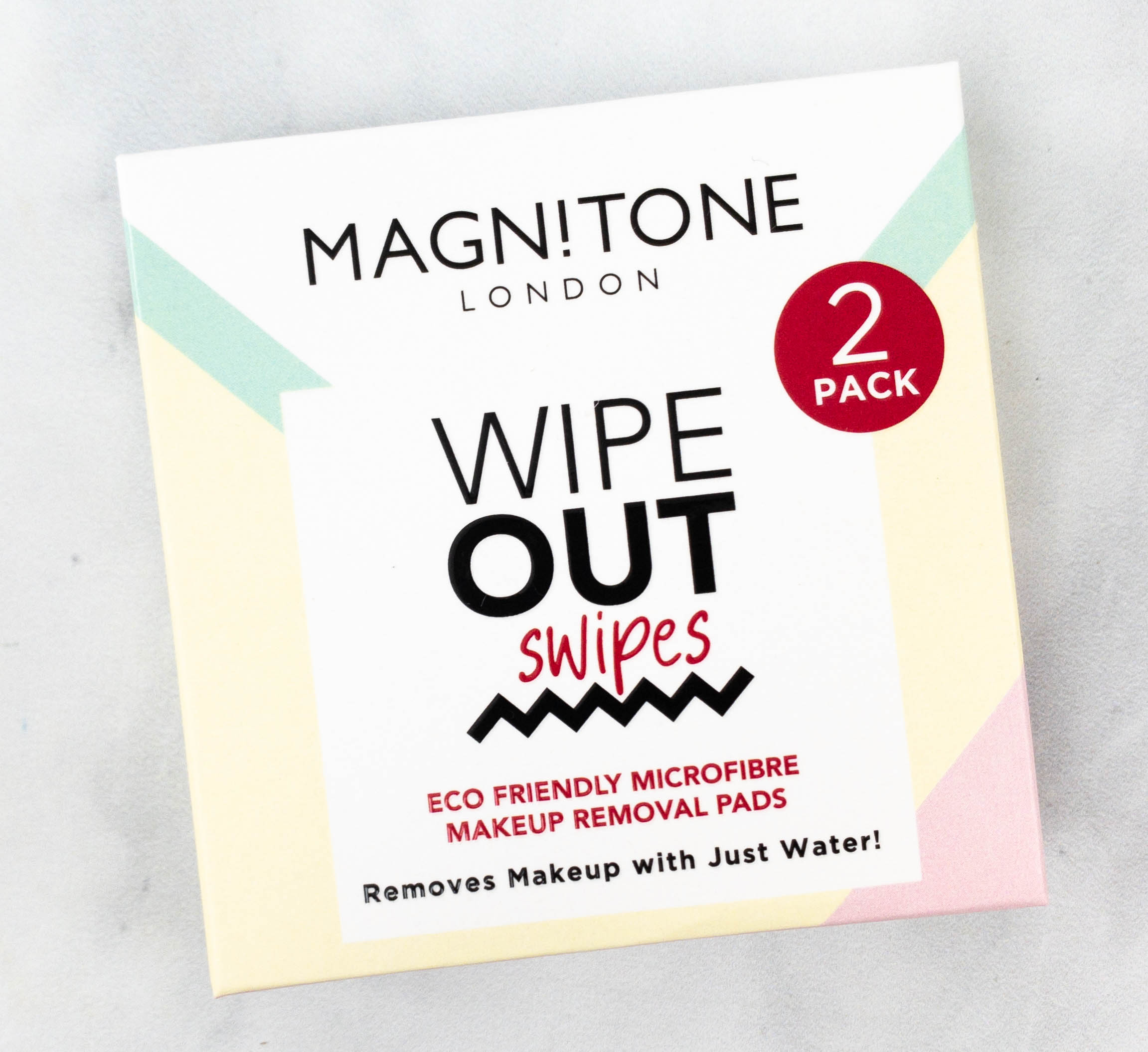 Magnitone Wipe Out Swipes Makeup Removal Pads ($6.67) I also received this pair of makeup removal pads. They came in their own box packaging to protect them during transit.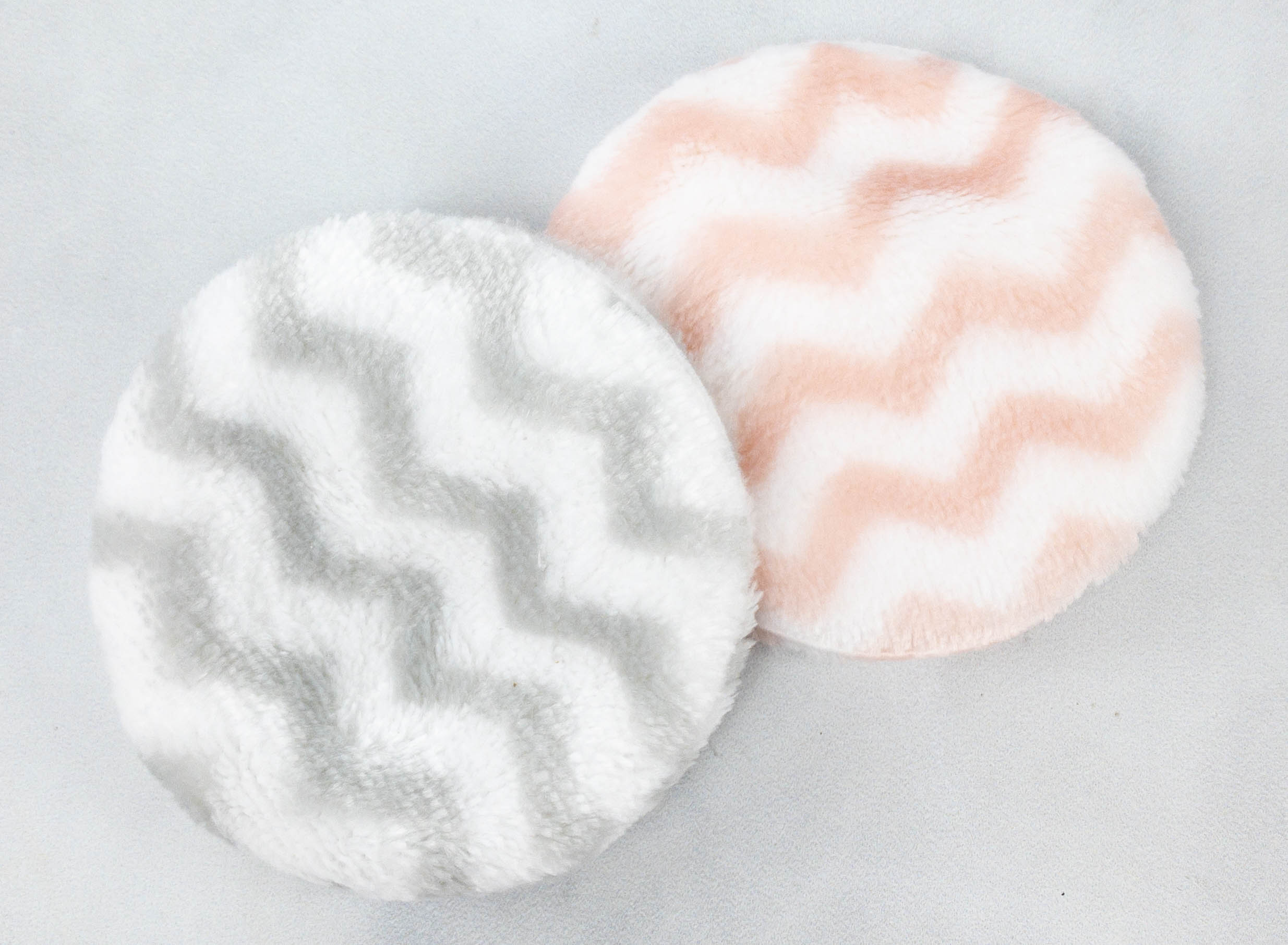 They microfiber pads are pretty convenient to use. Simply wet them with warm water and rub gently on your face. They instantly lift makeup, without the need for cleansers or other makeup removing products.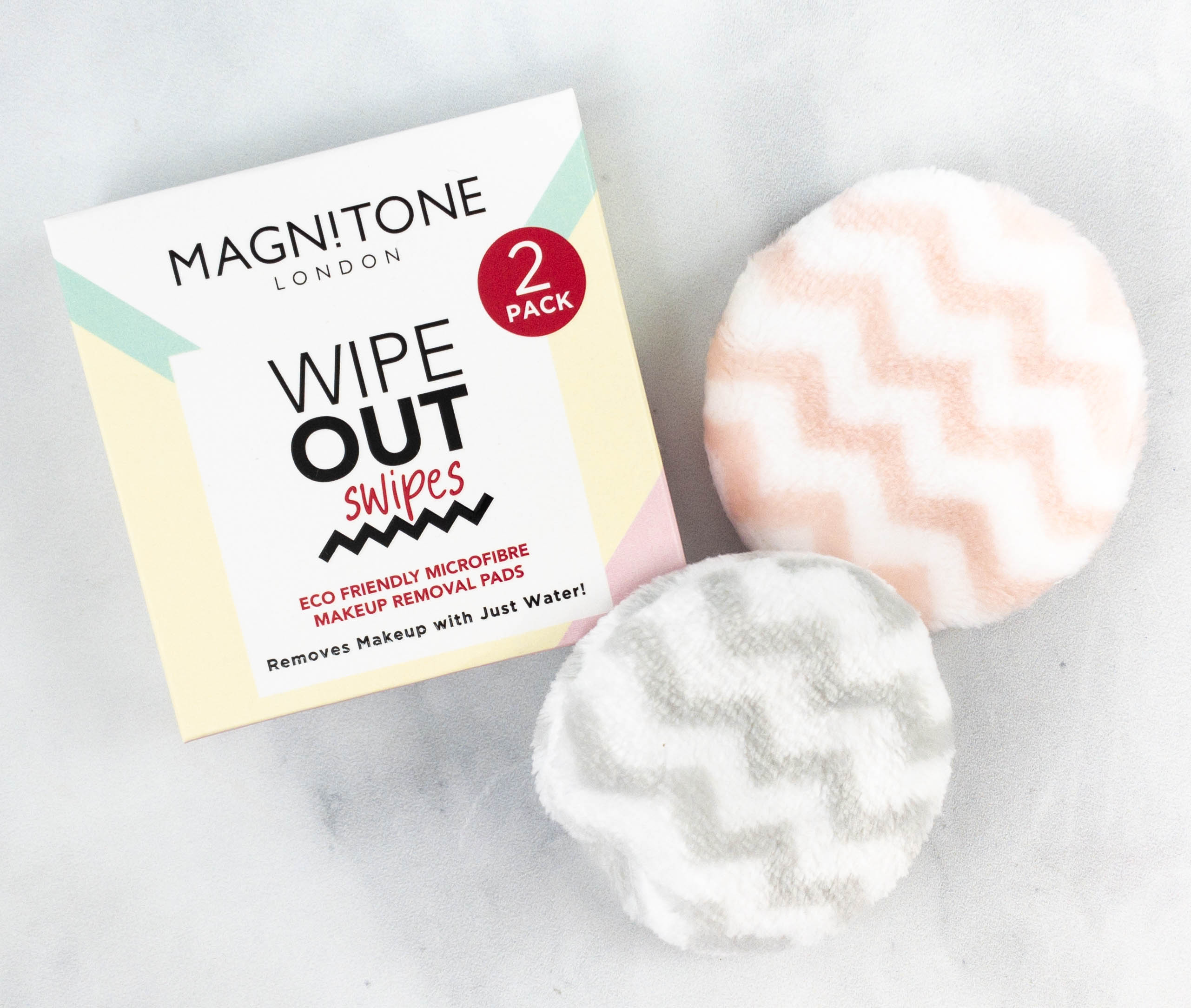 If you're looking for an alternative to disposable cotton pads, this is it. When maintained properly, it can be reused up to 1000 times. Cleaning it is also pretty easy since the wipes are machine washable.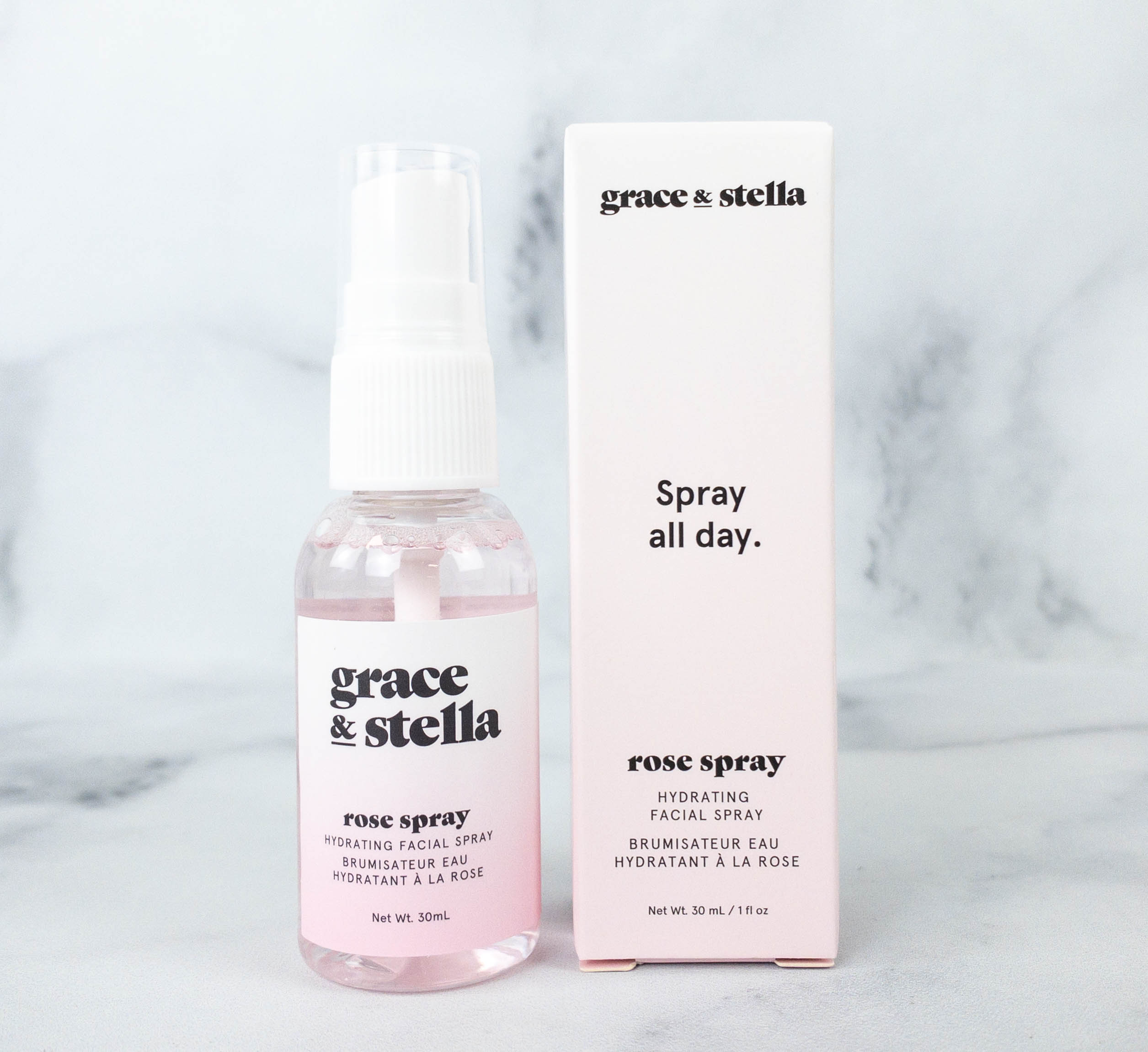 Grace & Stella Rose Spray Hydrating Facial Spray ($3.13) I love face mists and this one isn't an exception. Packed with hydrating rosa damascena flower water and calming aloe vera extract, this is a great way to refresh the skin in the middle of a long and hectic work day. All you need are a few spritzes to improve the appearance of dull and lackluster skin. It can be used before or after makeup as well!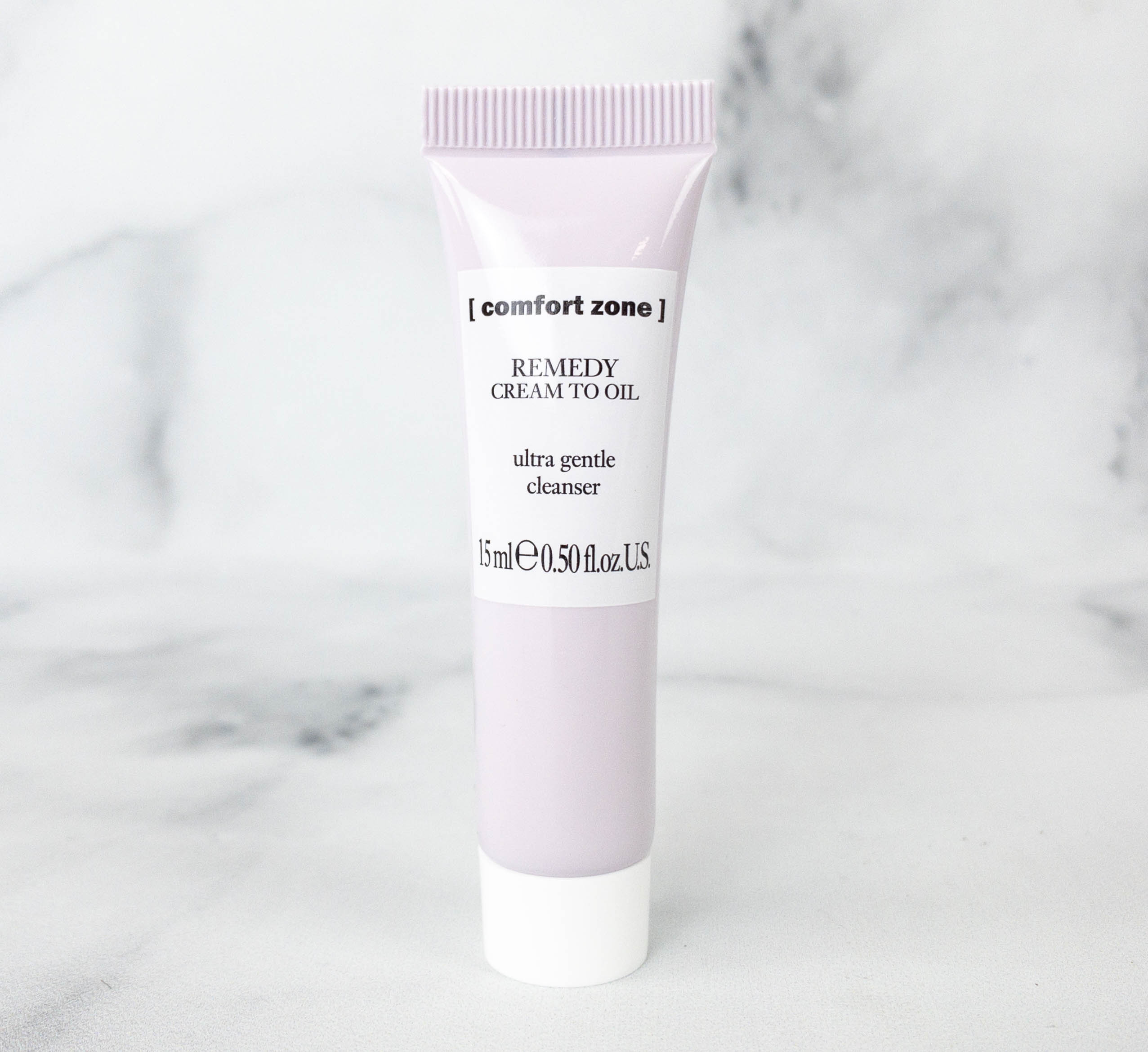 Comfort Zone Remedy Cream To Oil Ultra Gentle Cleanser ($3.45) This cream to oil facial cleanser removes makeup and impurities without drying the skin or leaving a heavy residue. It contains sustainably-sourced marula oil extract, which is lightweight and rich in antioxidants. To use, just get a small amount, massage on dry skin until it transforms from cream to oil, then rinse. My skin felt so clean and fresh after use!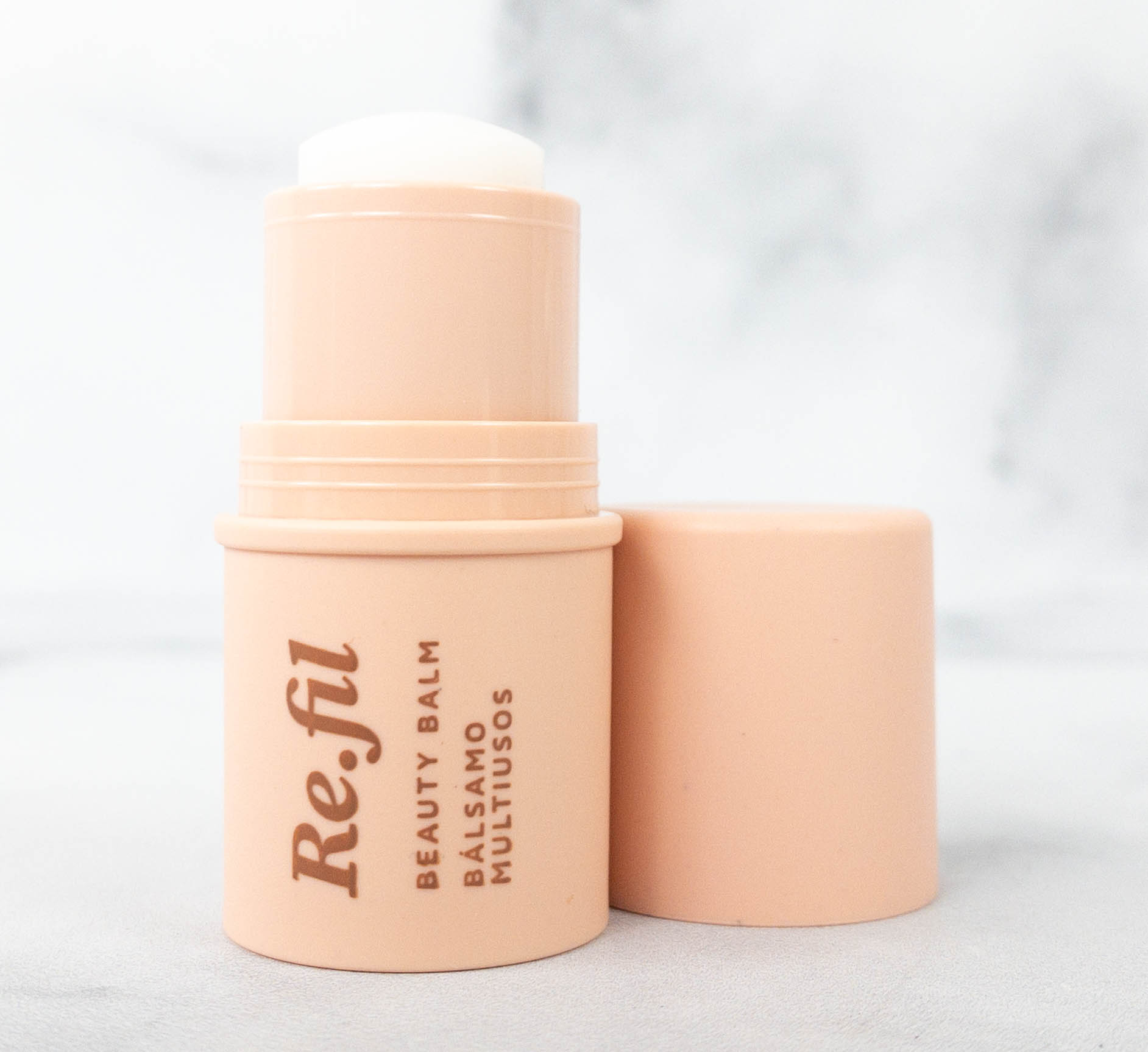 Re.fil Beauty Balm ($12) This month's choice item is a refillable beauty balm – a new brand made by Birchbox! Subscribers can choose among three case colors: Light Green, Peach, and Dark Green. I chose Peach! This multipurpose balm can be used as a lip balm, a skin balm, or even for taming unruly brows. It contains a blend of oils that hydrates and conditions the skin and it also leaves a protective layer that's light, soft, and non-sticky! I also like the calming scent that it leaves whenever I use it. This is a great product to have in my pouch whenever I'm on-the-go!
First things first, I loved that the packaging they used this month is a silicone bag. It's reusable, easy to clean, and of course, eco-friendly! The curation also included eco-friendly items, like the biodegradable sheet mask, the reusable makeup wipes, and the refillable beauty balm. They do their job well without harming the environment and that's really awesome! I also like the cream to oil cleanser and the facial spray because they are gentle on my skin. Overall, the box includes $30.25 worth of items, which is double the actual price of the box! There weren't other choices this month apart from the swap your box for points, or swap your box for a single full-size product (Myro deodorant). I think it was great that Birchbox really went all in for Earth Day!
What do you think of the April 2021 Birchbox? What was your favorite item from your box?