Bath Bevy is a bath and body subscription. They now offer a TUBLESS box for those who enjoy bath and body products but don't have a tub! Instead of bath bombs or bath salts, this box includes body washes, whipped soaps, sugar scrubs, lotions, shower steamers, and other products that don't require a tub. The items are curated around a theme and they are mostly from indie bath and body brands. A monthly subscription is $37.50 per box.
DEAL: Save $4 on your first box!. Use coupon code HELLO10.
Bath Bevy's bath subscription box topped the list in our 2021 readers' choice picks of best bath subscription boxes!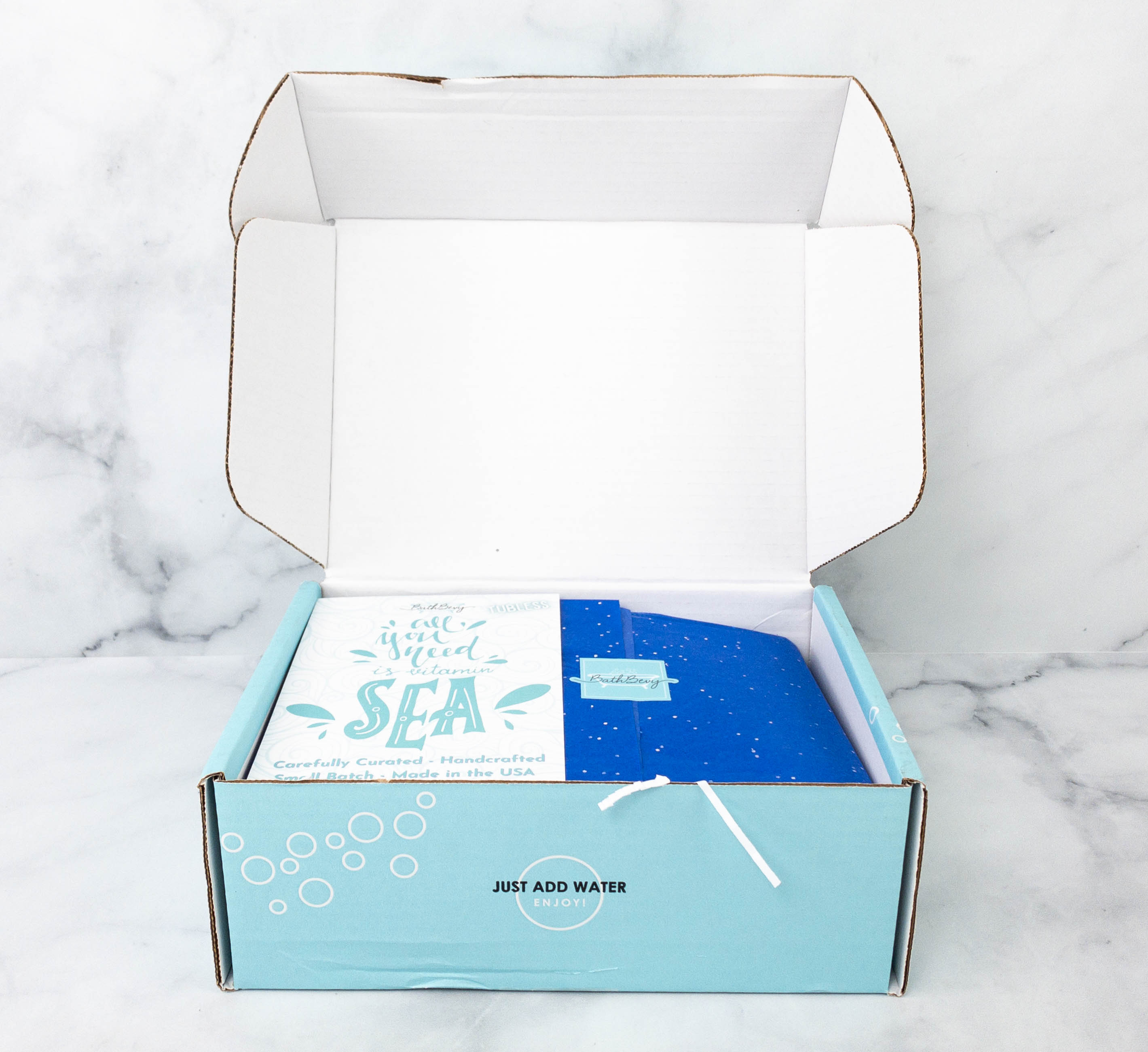 This box is called Tubless because it is especially curated for homes that doesn't have tubs!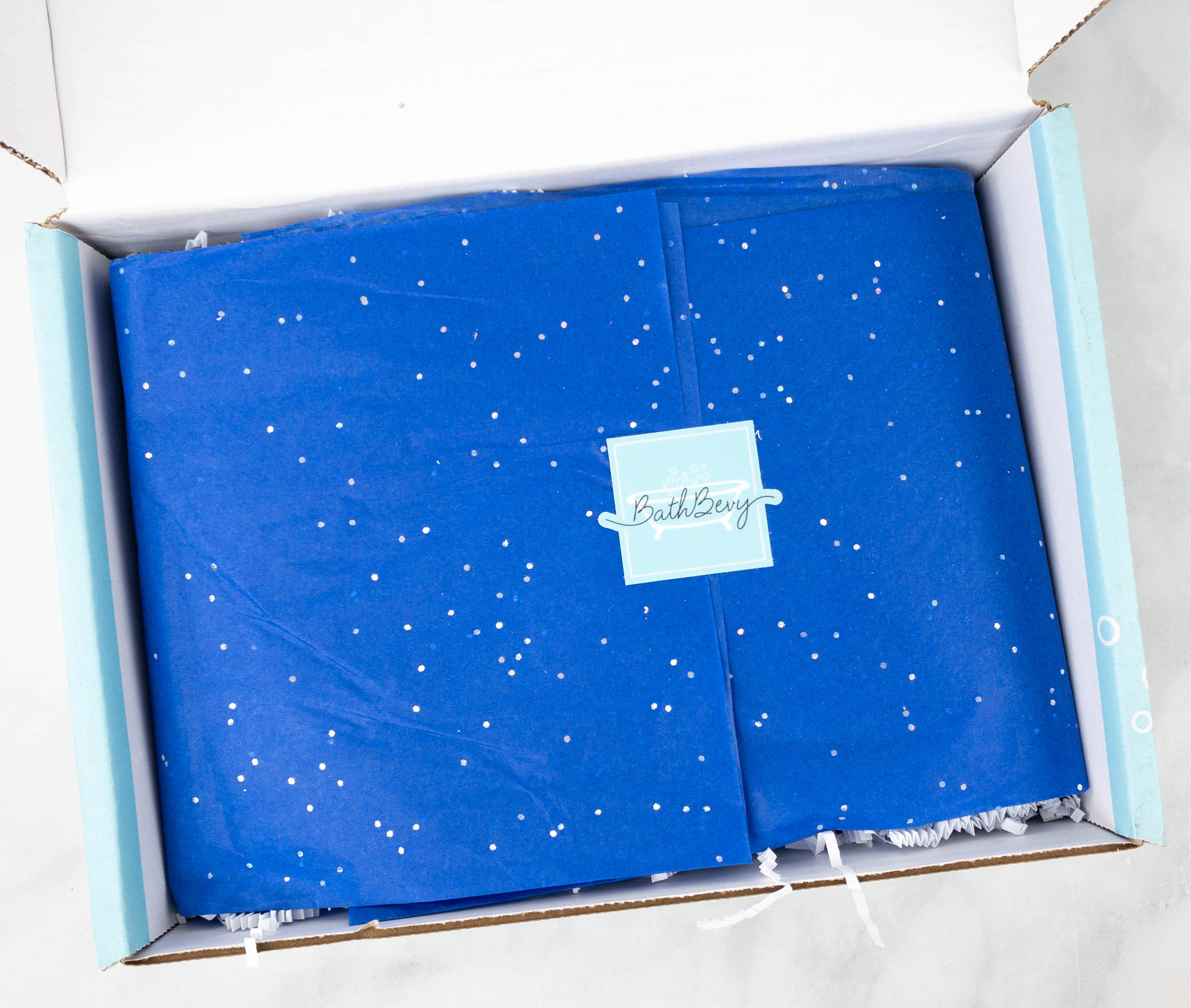 The items were wrapped in tissue paper, sealed by a Bath Bevy sticker!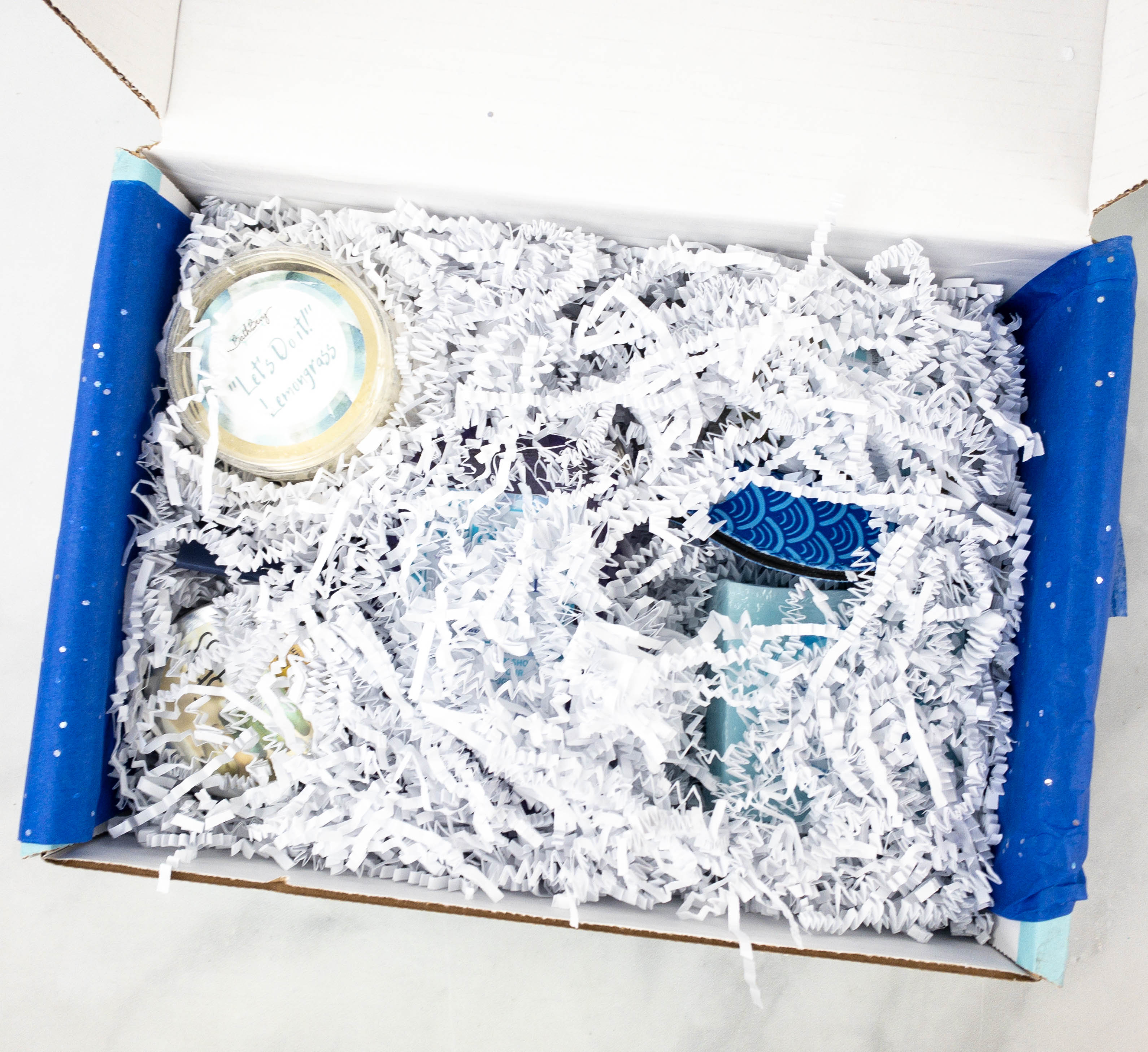 They were also cushioned with paper squiggles.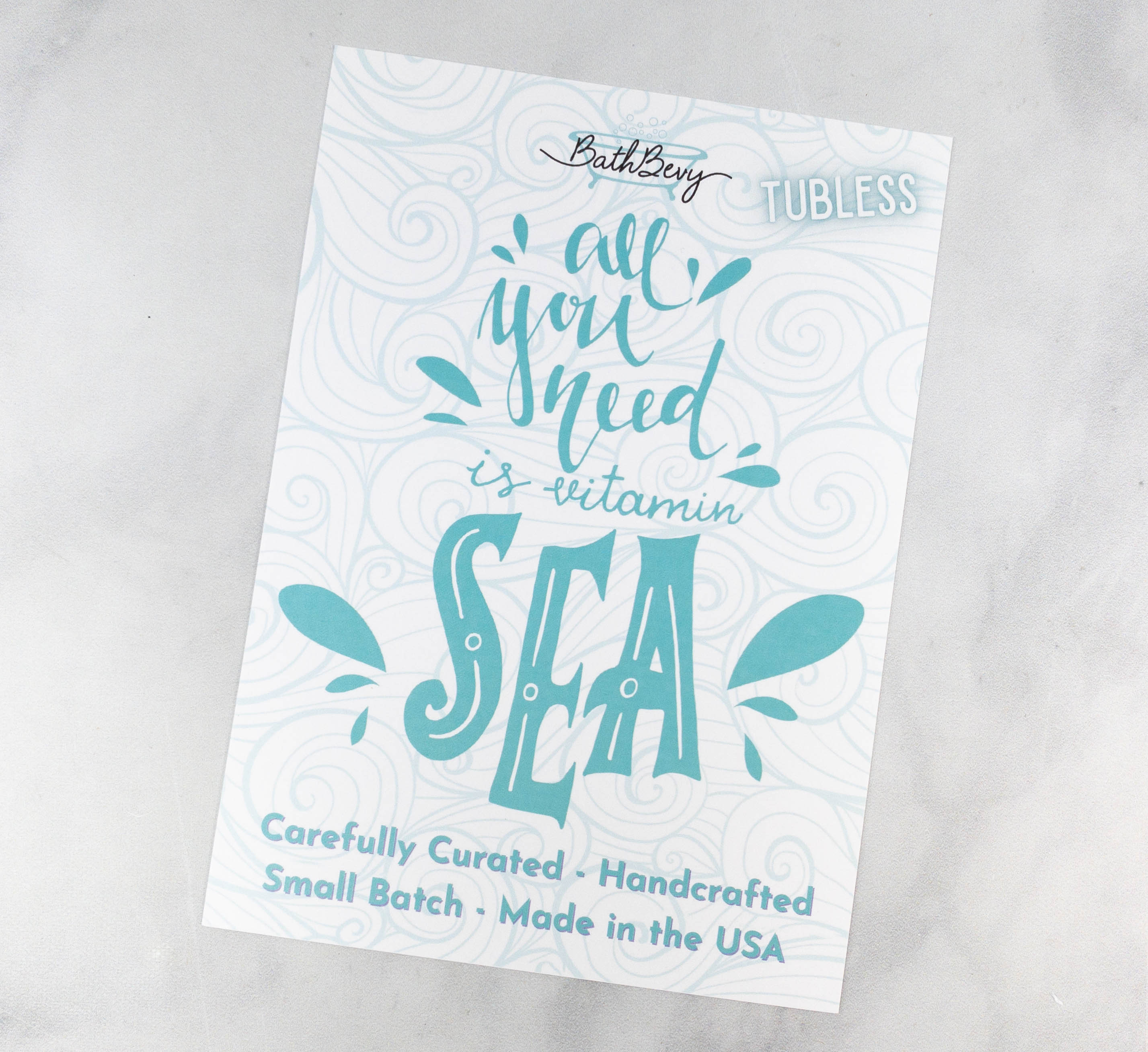 This month's theme is All You Need is Vitamin Sea!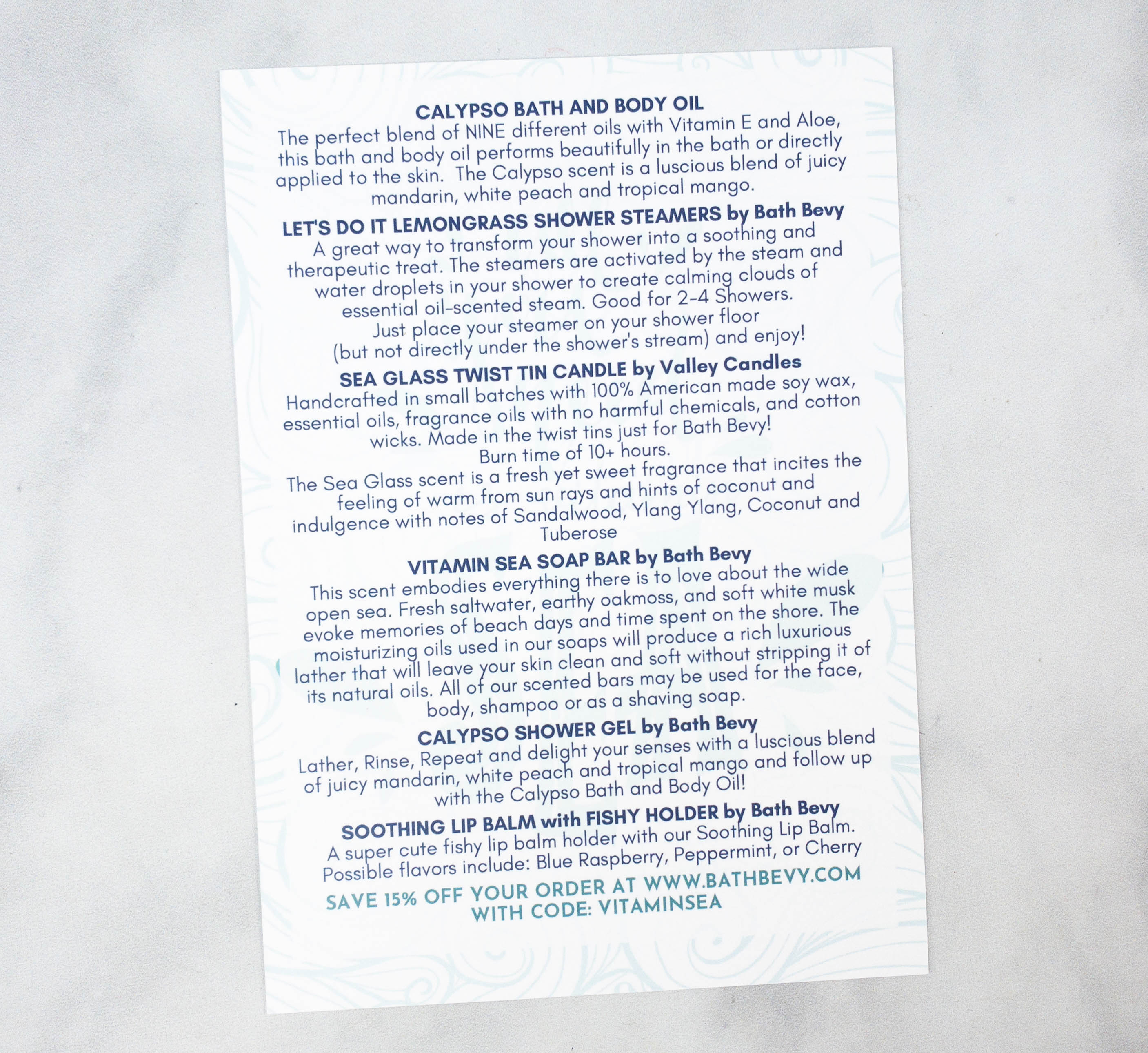 At the back, there's a list of all the products along with a short description for each one.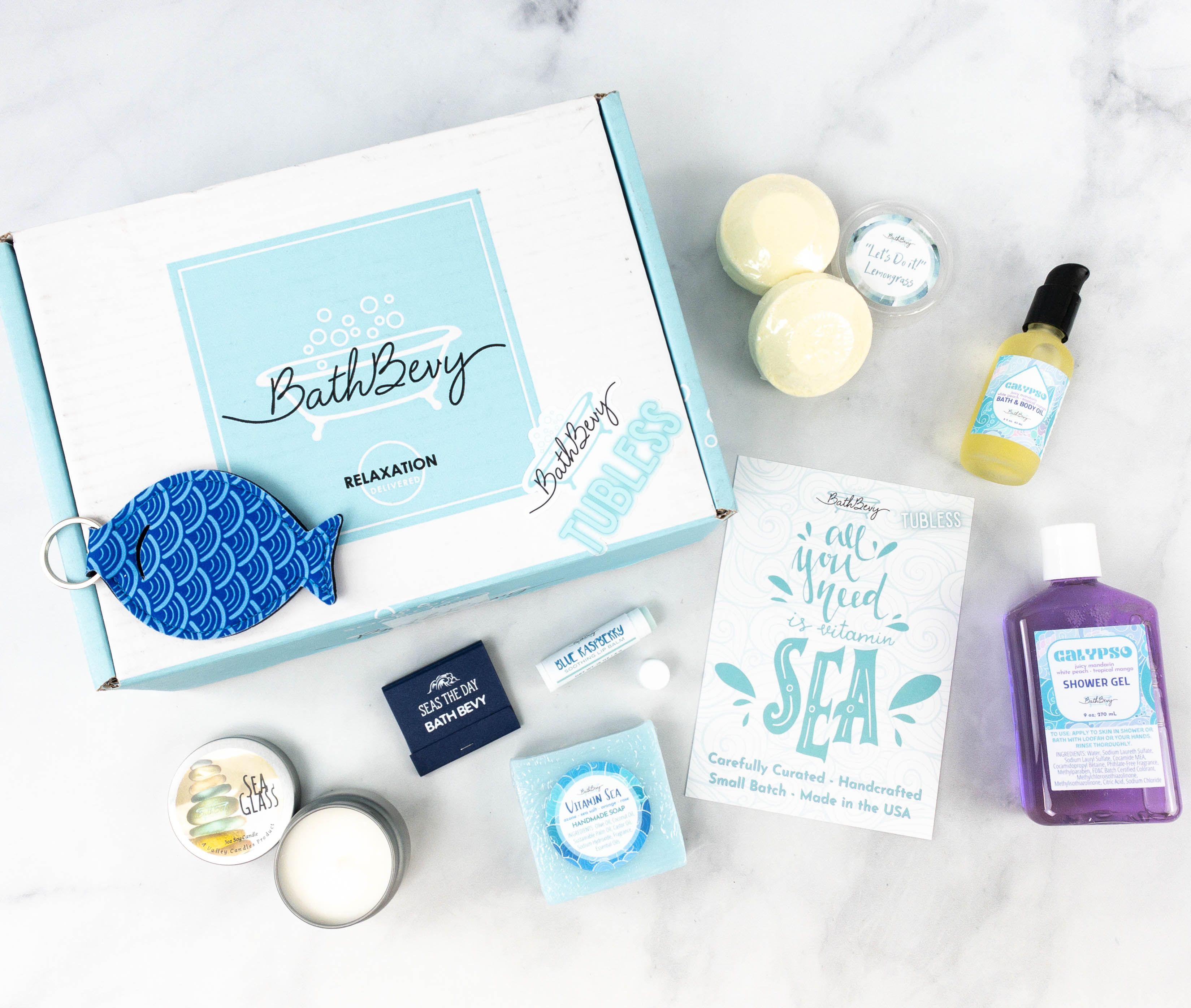 Everything in my box!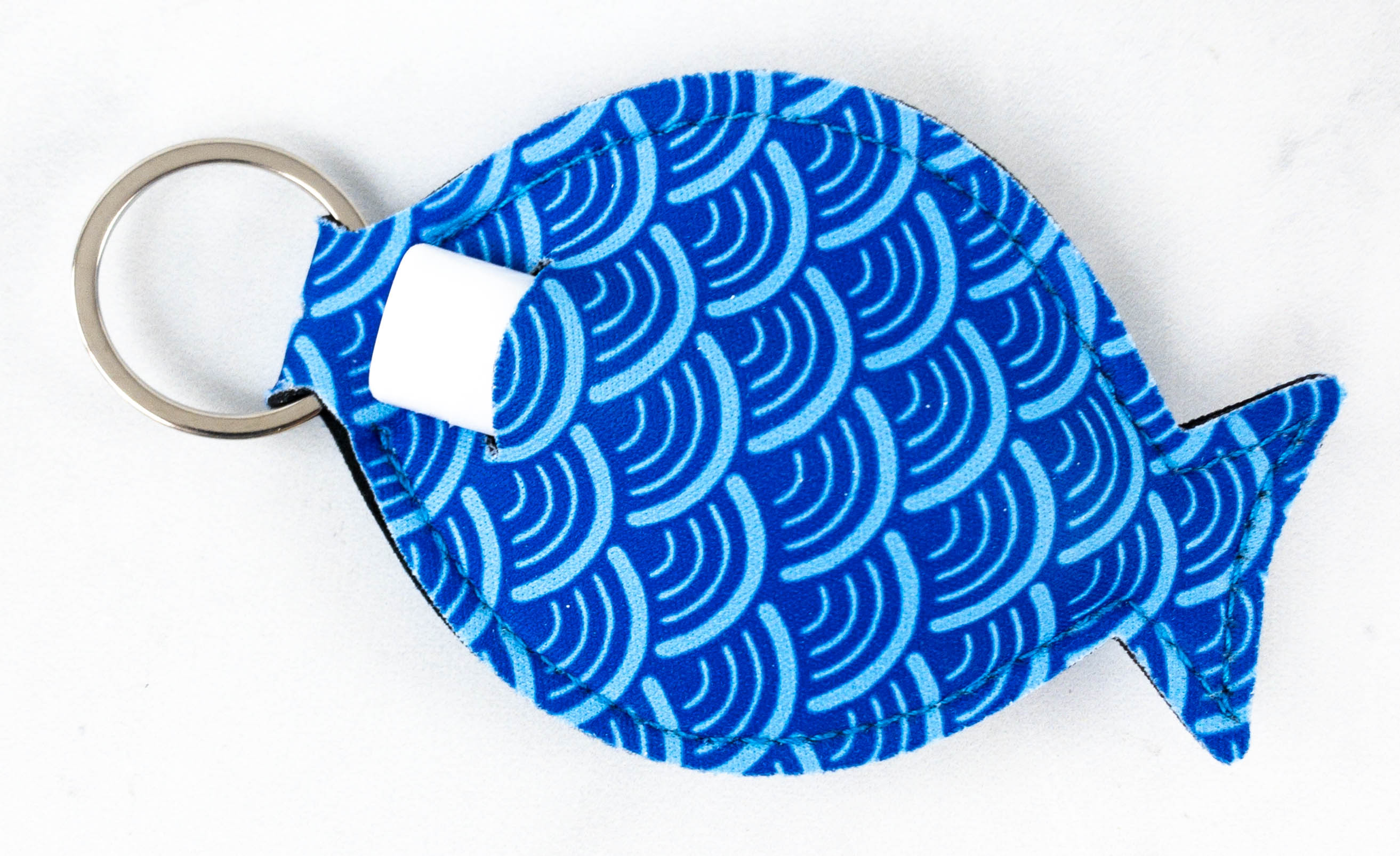 Blue Raspberry Lip Balm with Fishy Holder ($5) The lip balm came in a fish-shaped holder, which can be attached to pouches or bags. This is a great way to ensure that I won't forget to moisturize my lips!
The lip balm is highly hydrating. It also smells amazing, with notes of sweet blue raspberry! Aside from raspberry, other subscribers might receive this lip balm in peppermint or cherry.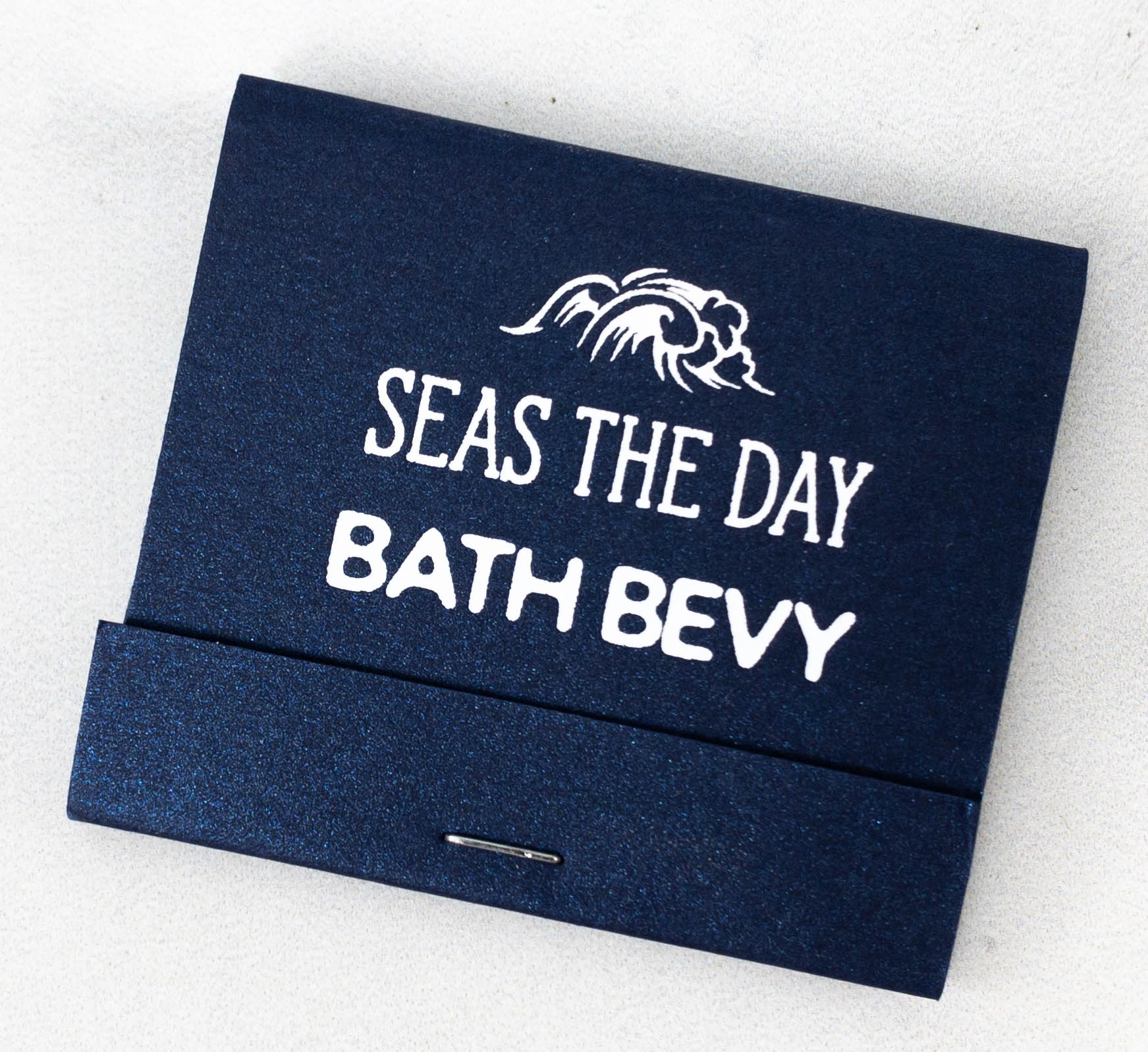 Matches. They also included a packet of matches in the box. I can simply place this on my counter top along with my scented candles, and it'll be ready to be used whenever I need to relax and slow down.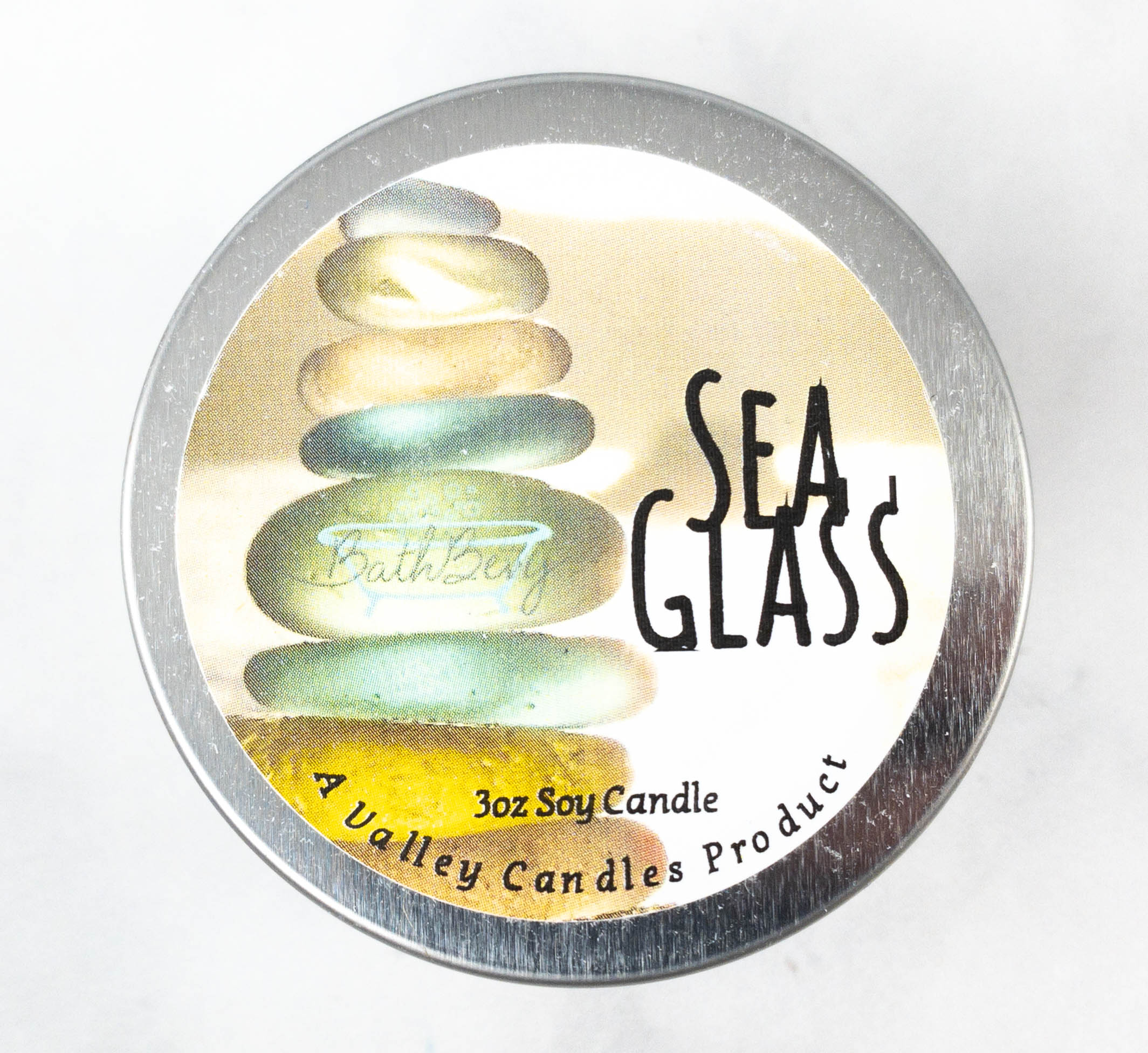 Sea Glass Soy Candle ($9) Speaking of scented candles, they also included one in my box! It came in a tin container and I really like it because it can be repurposed.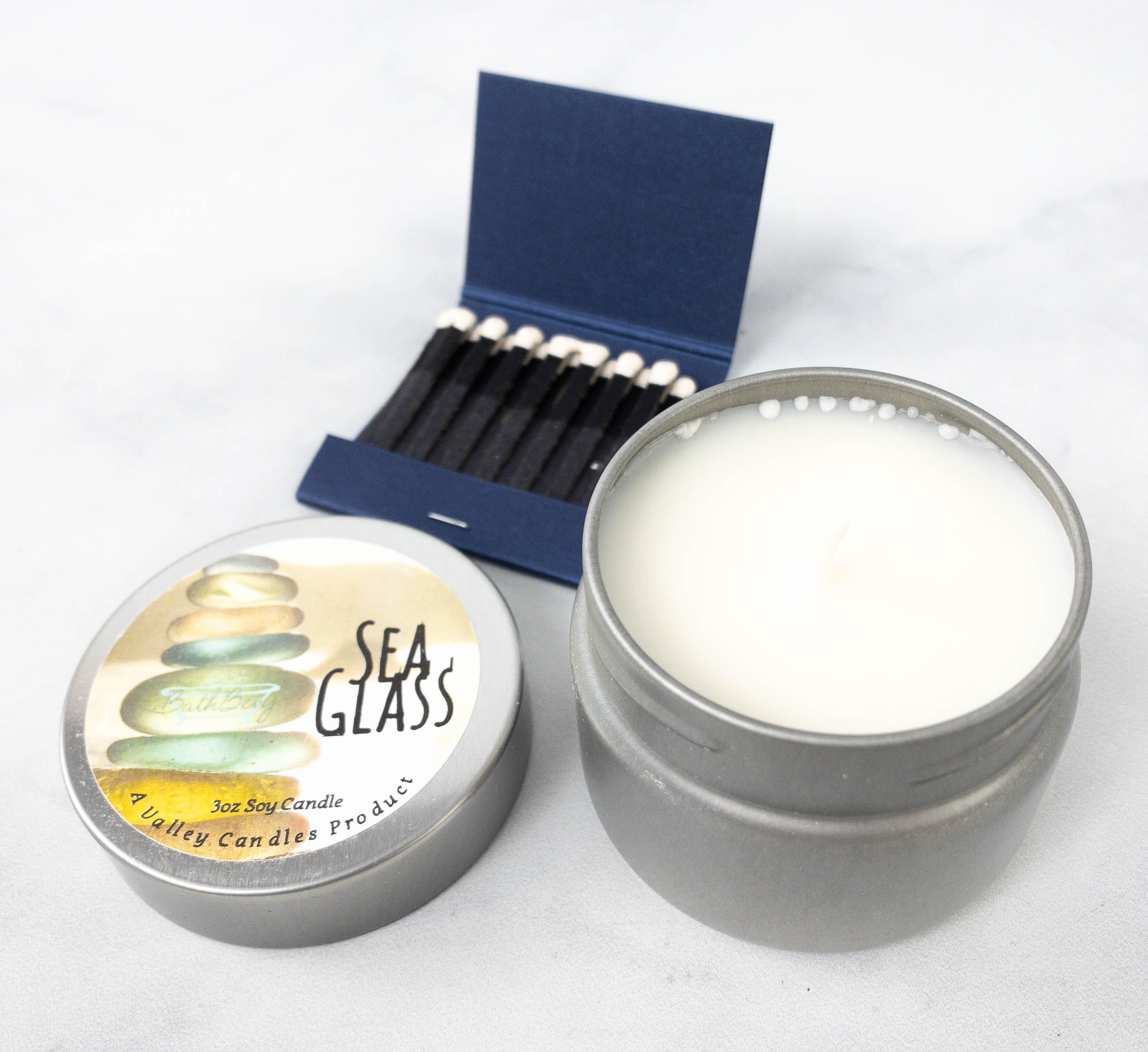 The candle is made with soy wax which is a greener alternative for other waxes, plus it burns slowly. This means I get to enjoy the candles for a longer period of time. Its scent is divine! It has notes of sandalwood, ylang ylang, coconut, and tuberose, which reminds me of the warmth of the sun and the beach.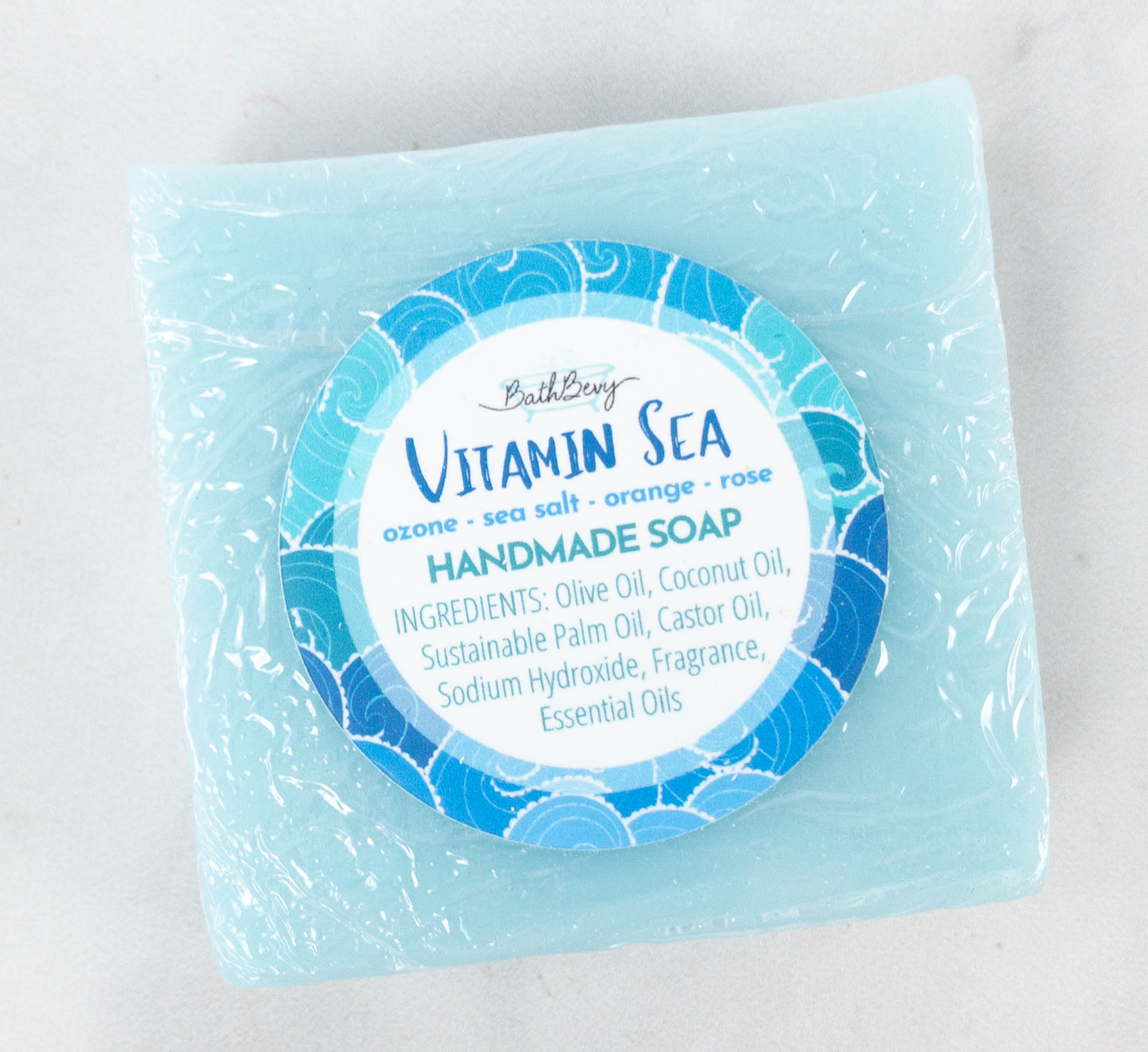 Vitamin Sea Handmade Soap. It's a handmade soap that contains olive oil and coconut oil, along with a blend of essential oils. Scent notes include fresh saltwater, earthy oakmoss, and soft white musk.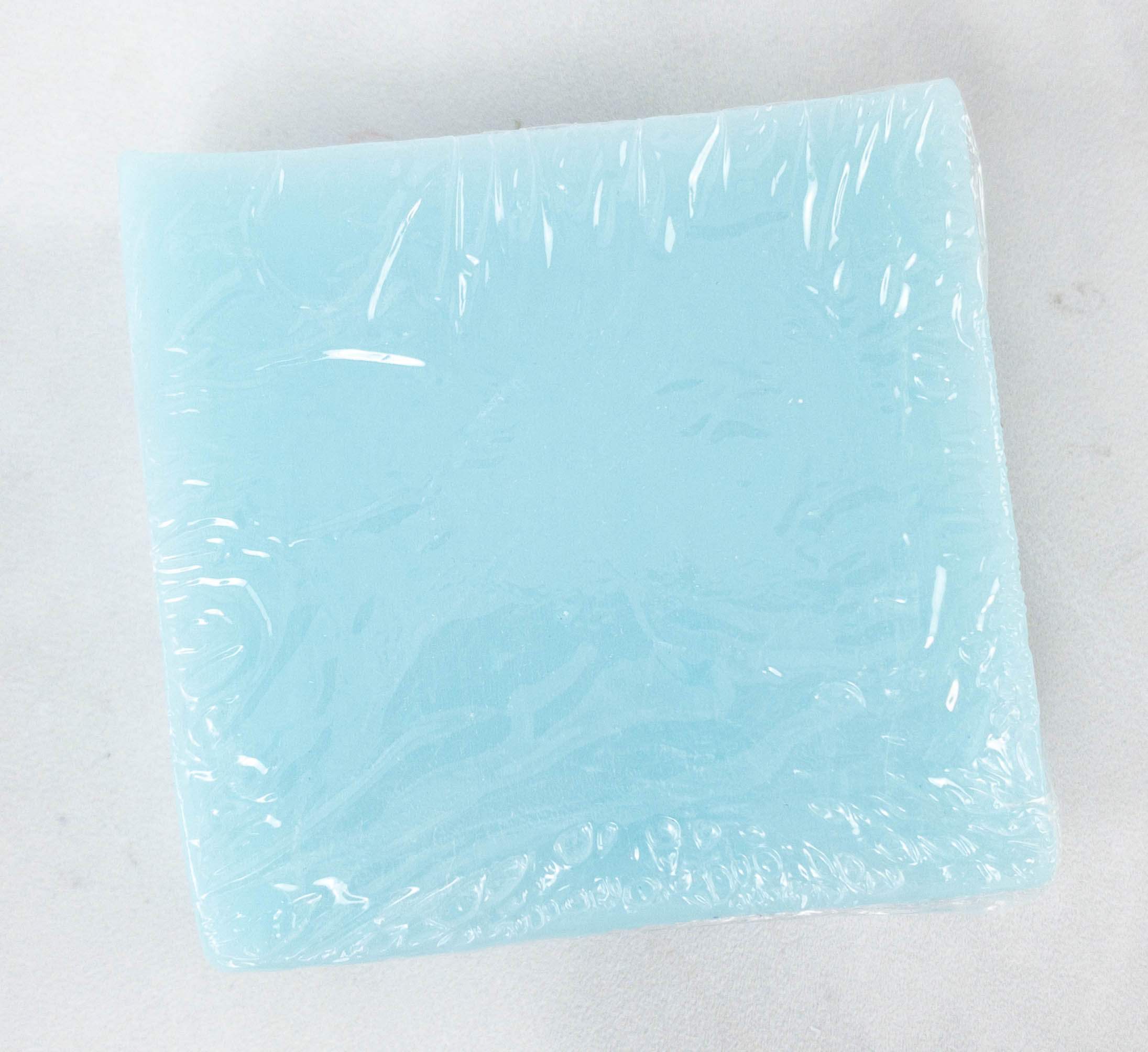 This soap lathers nicely and makes my skin feel squeaky clean after use, minus the dryness that I get from other soaps. It can be used whether for the face or the body, or even as a shaving soap!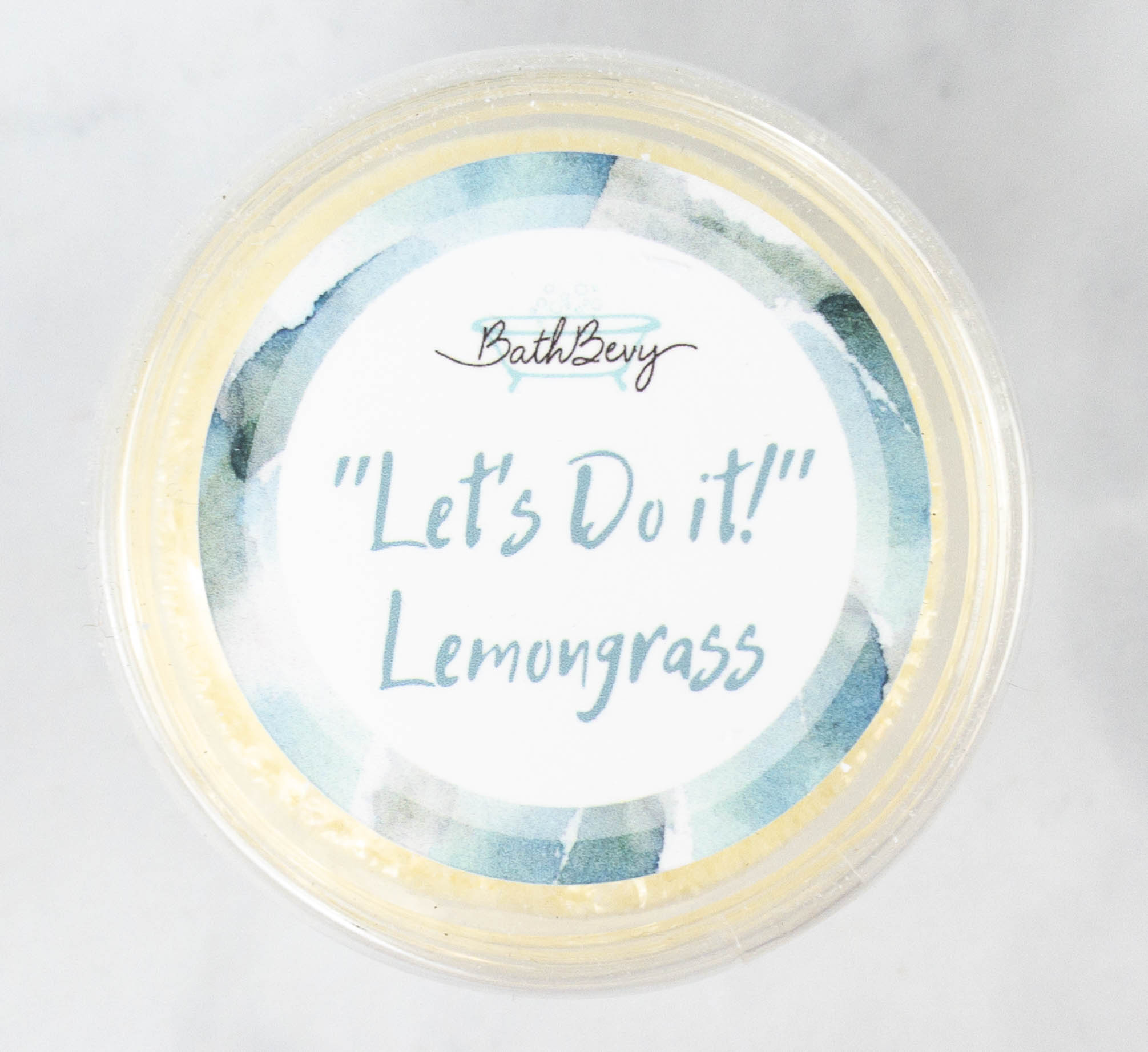 "Let's Do It" Lemongrass Shower Steamers ($12) Here's a fun product to use in the shower, a shower steamer for a relaxing aromatherapy experience. I received the lemongrass scent and it's invigorating!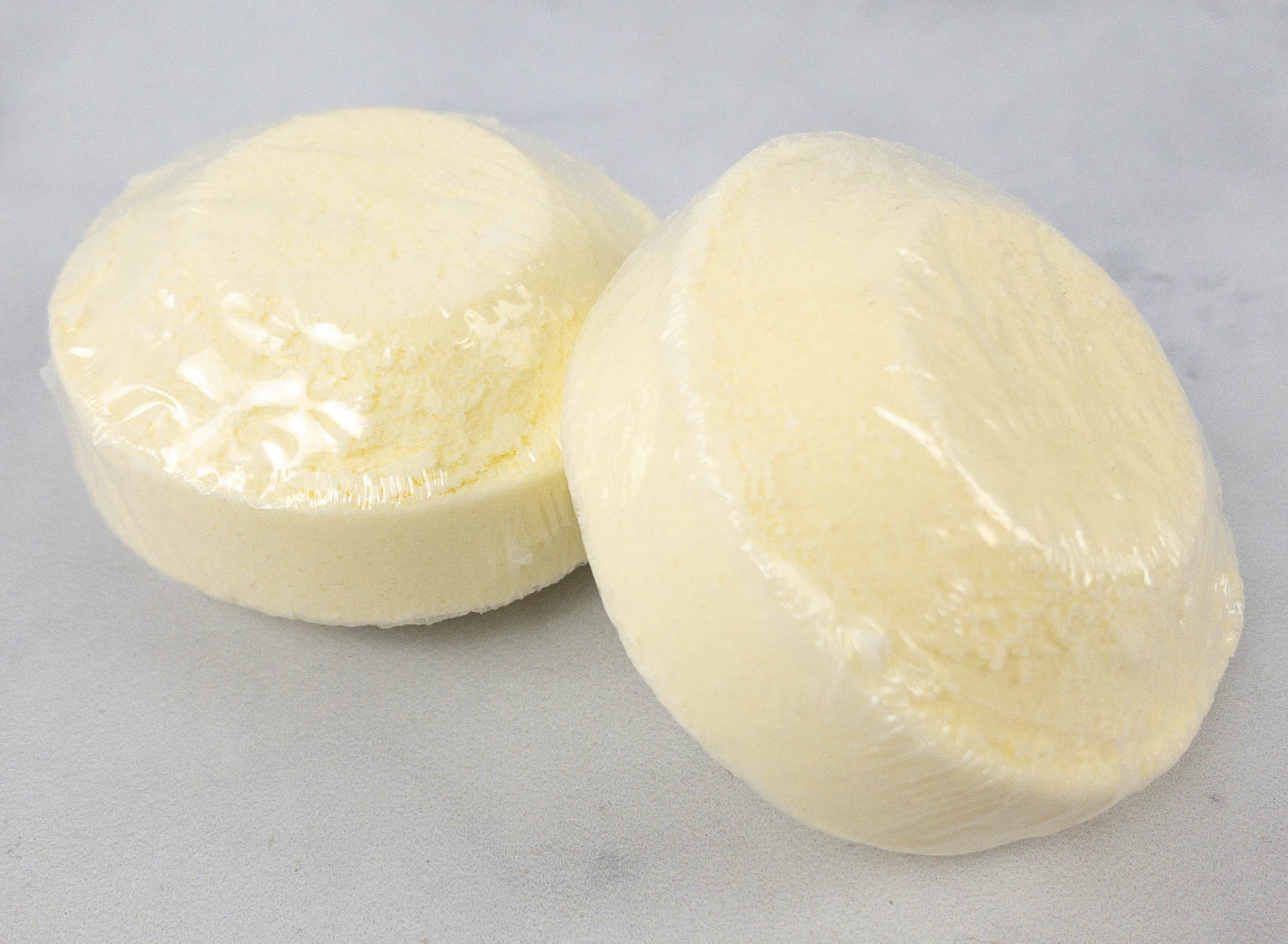 There are two pieces of shower steamers in the box. To use, simply place a piece on the shower floor (not directly on the shower's water stream) and it will be activated by the steam and water droplets.
Calypso Bath & Body Oil.  This bath and body oil contains vitamin E and aloe that helps keep the skin healthy, smooth, and moisturized. Other benefits include preventing UV damage and protecting from free radicals. This has a nice fruity scent that I just can't get enough of! Scent notes include juicy mandarin, white peach, and tropical mango.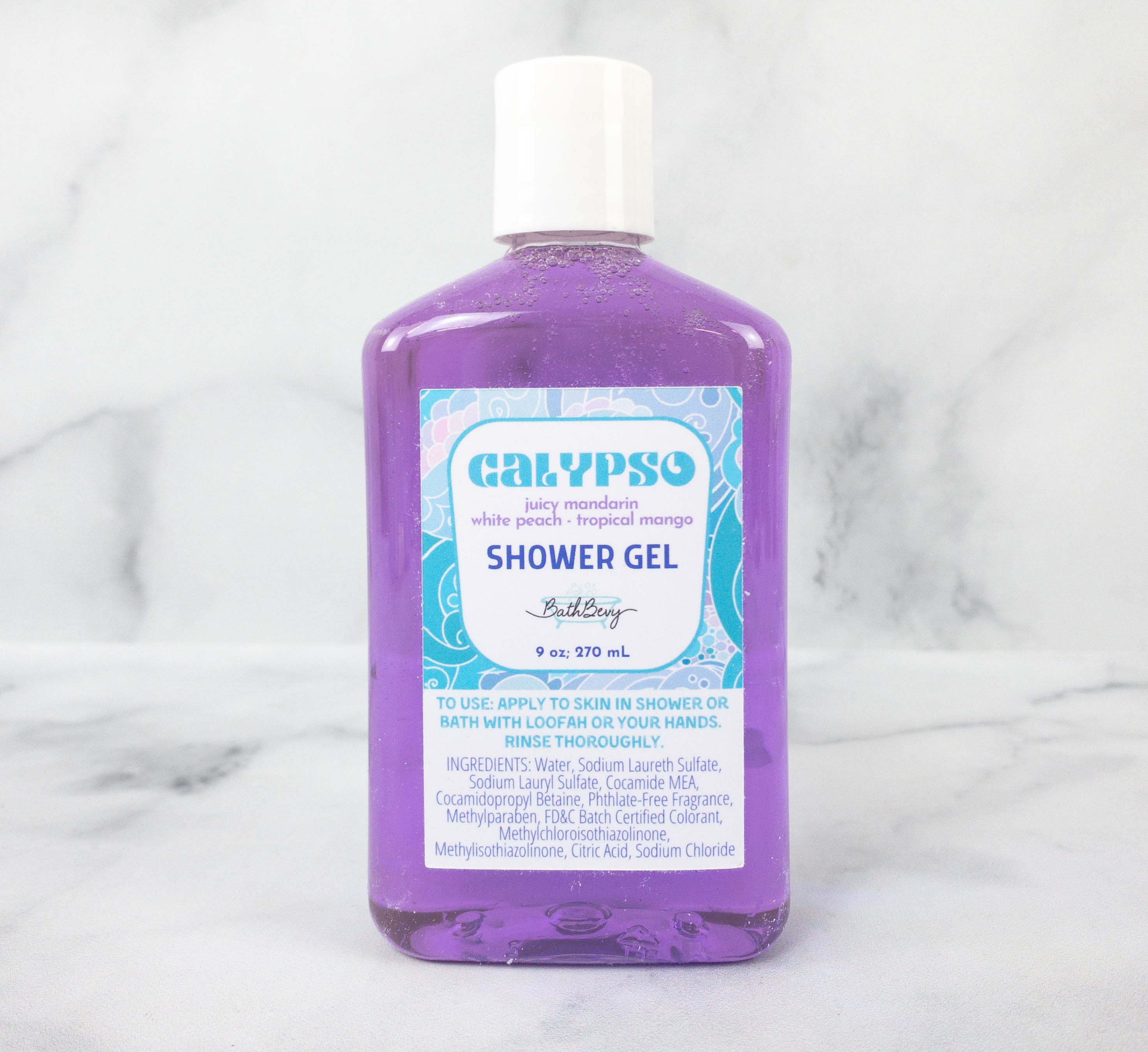 Calypso Shower Gel. To cap off the Tubless box, here's a shower gel with the same scent as the body oil! This can be used with a loofah when showering for gentle exfoliation. It lathers well and it also washes easily, leaving the skin feeling smooth and soft.
This month's Bath Bevy Tubless box is sea-themed, and it included fun items such as shower steamers, a shower gel, a body oil, and a handmade soap. I'm also delighted to find a lip balm in this month's box! It glides smoothly on my lips, keeping it nourished and hydrated. Plus, it comes with a holder that makes it easy to bring on the go. As always, the box also includes a scented candle, which helps me relax and destress. For people without tubs in their homes, the Tubless box is a great way to try pleasant-smelling Bath Bevy products! It's also great for people who love taking showers and using body care products – I don't feel left out anymore!
Did you love this month's Bath Bevy Tubless box?