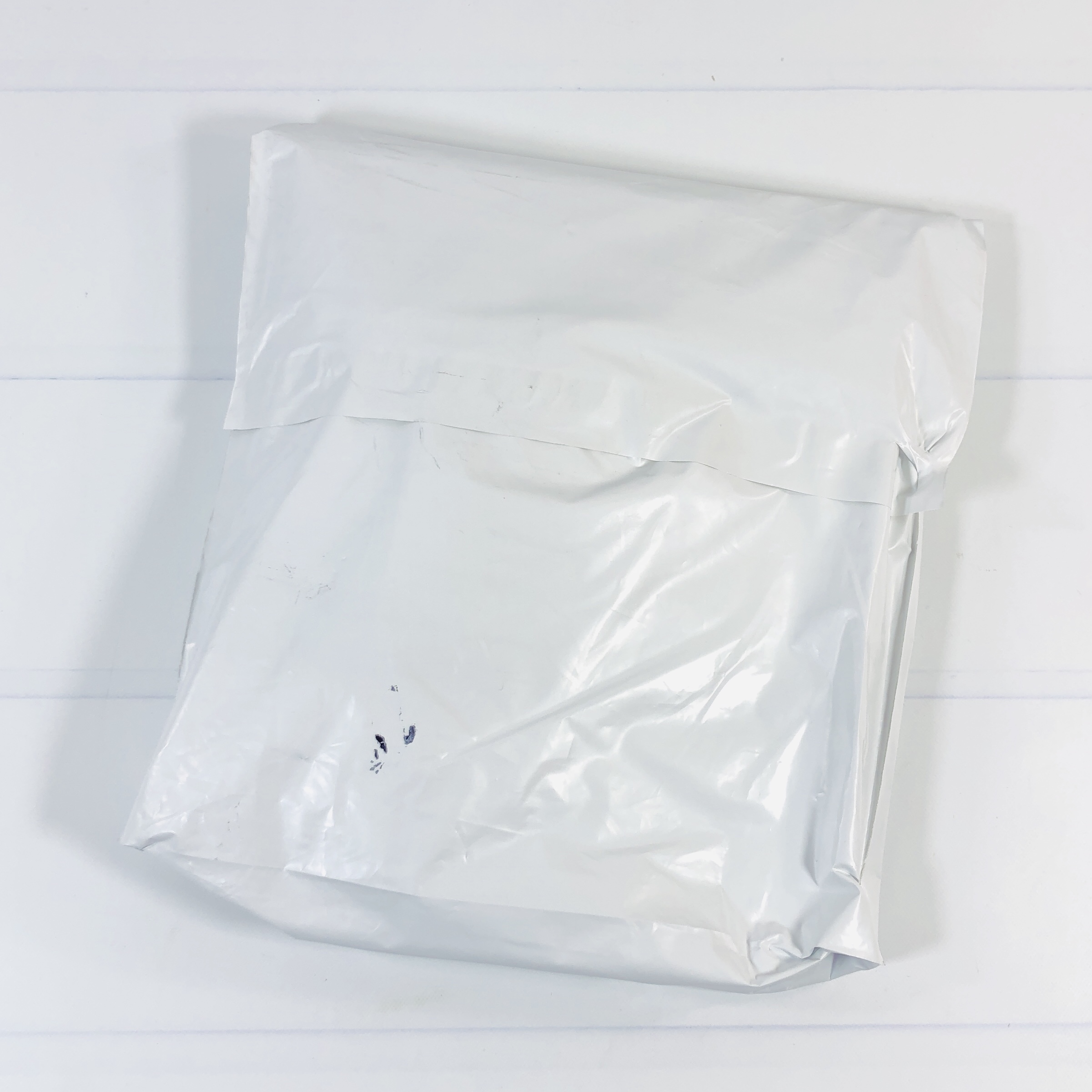 Basic WOMAN is a monthly subscription by Get Basic that sends a fresh pair of underwear, socks, and shirt! The subscription is $24.99 a month but drops when you go with a prepaid yearly plan. Shipping is free to the US, $5 to Canada, and $7 worldwide. They offer sizes XS to 2XL. You pick the size you want for the shirt, a different size if desired for the bottoms, and the socks will fit shoe sizes 5-10.
You deserve the best, so why should your basics be any less? With your subscription, expect quality, comfy, and matching sets every month. Your basics should be cute and clean which means at some point, your oldest underwear and socks just have to go! So, when you get your new package each month, we encourage you to repurpose your old stuff instead of tossing them. Use them as a dust rag, a DIY bath mat, or to wash your car. Our products have an indicator that let's you know when it's time for them to move on.
DEAL: Get 50% off your first month! Use coupon code HELLO50.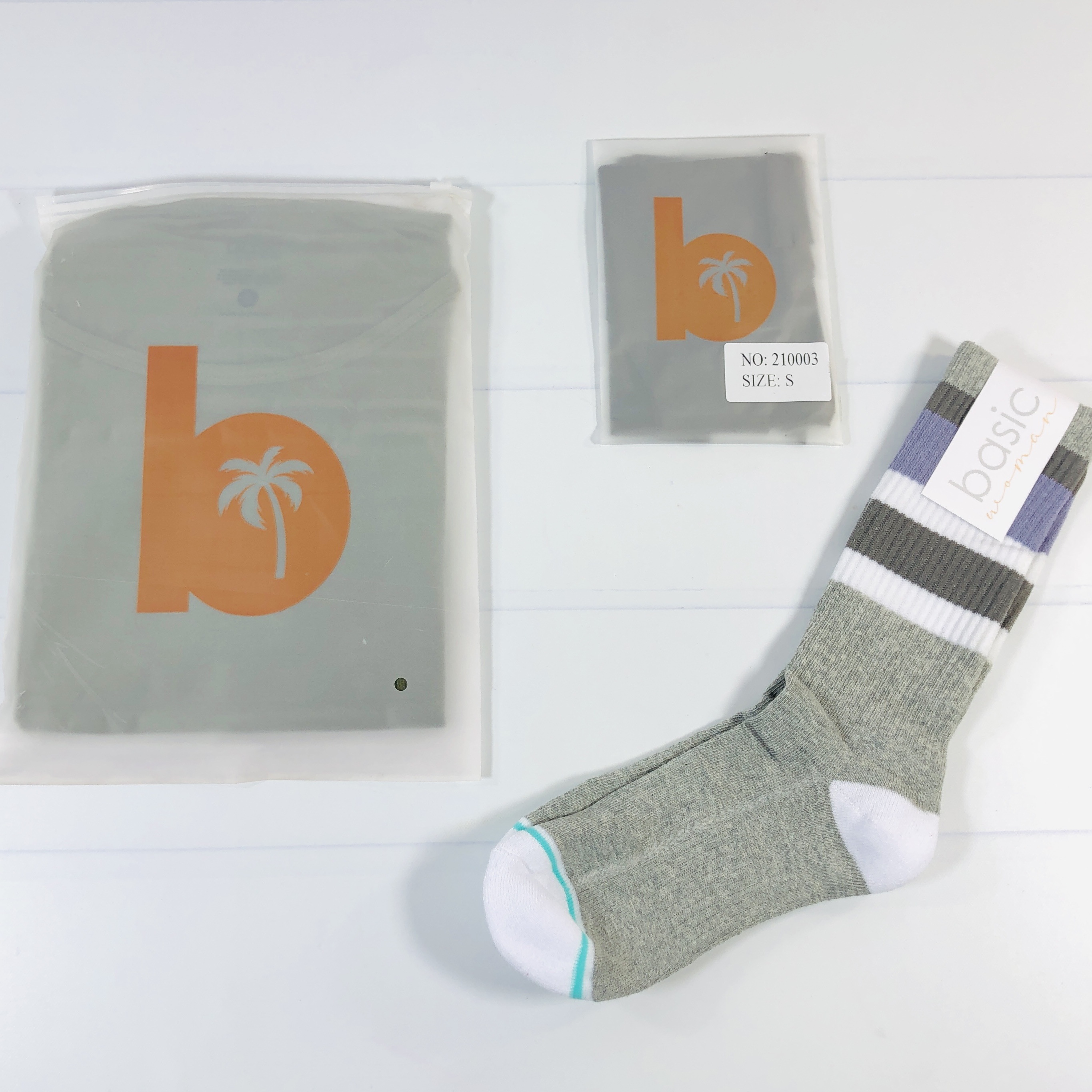 The shirt and underwear were sealed in plastic bags and the socks had a tag. The bags are reusable too!
Everything in my mailer!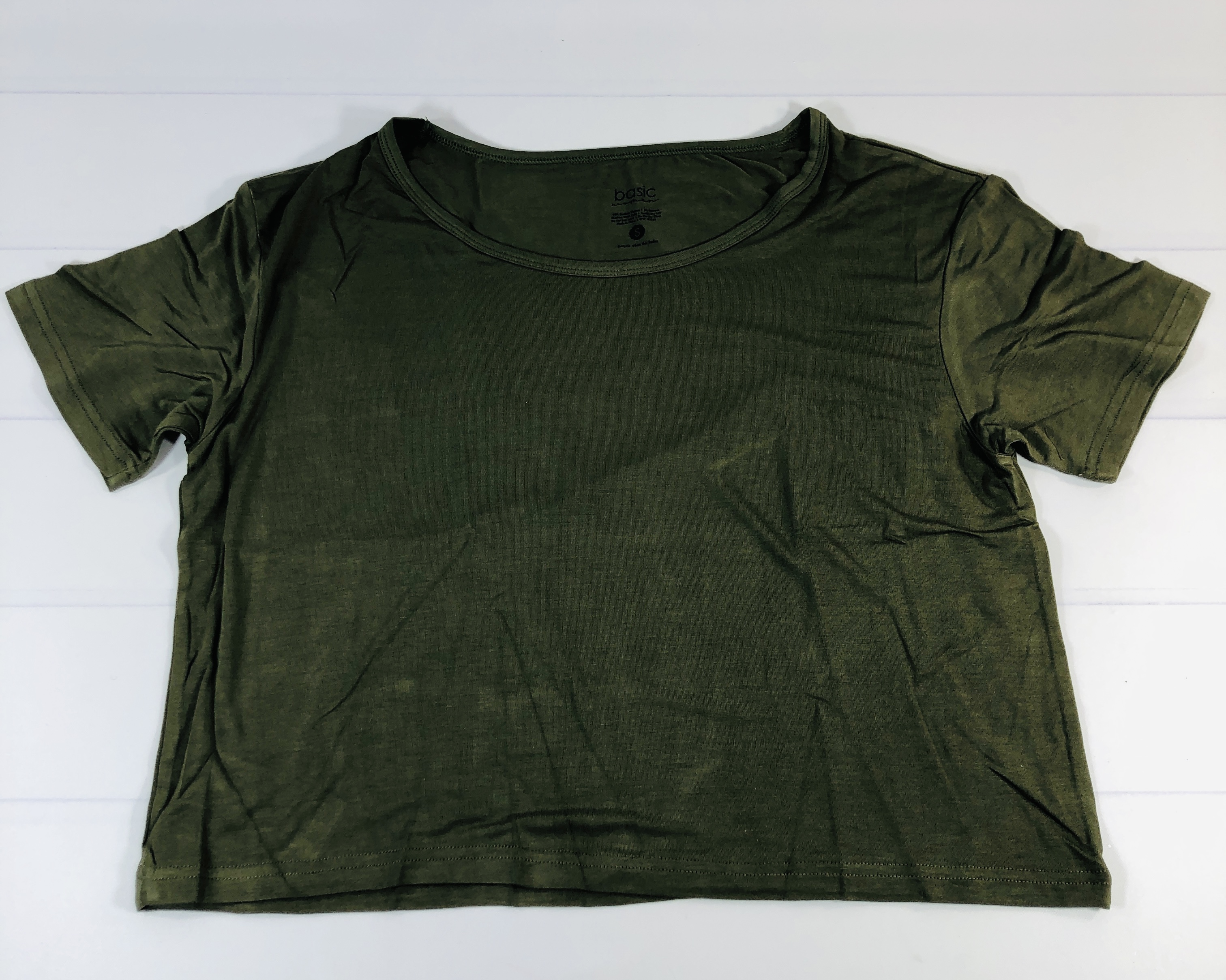 Basic WOMAN Olive Crop Top – Size S ($16) I was surprised when I opened the bag and saw this color of shirt — it took me back to my days in the military, when I wore a shirt in a similar color under my BDU's. This shirt is a crop top so it doesn't cover the belly. The shirt type varies month to month so next month might be a tank or full-length shirt.
The shirt is made of bamboo viscose and spandex and is silky soft. It's tagless so there's no annoying scrape of paper against skin. There is an emblem that fades when it's time to recycle the shirt.
Basic WOMAN Black Bikini Bottoms ($12) The underwear haven't varied yet, they have always been bikinis. I don't think you can get any more basic than black bikini underwear! The sides are seamless for comfort and there are supposed to be no-show panty lines.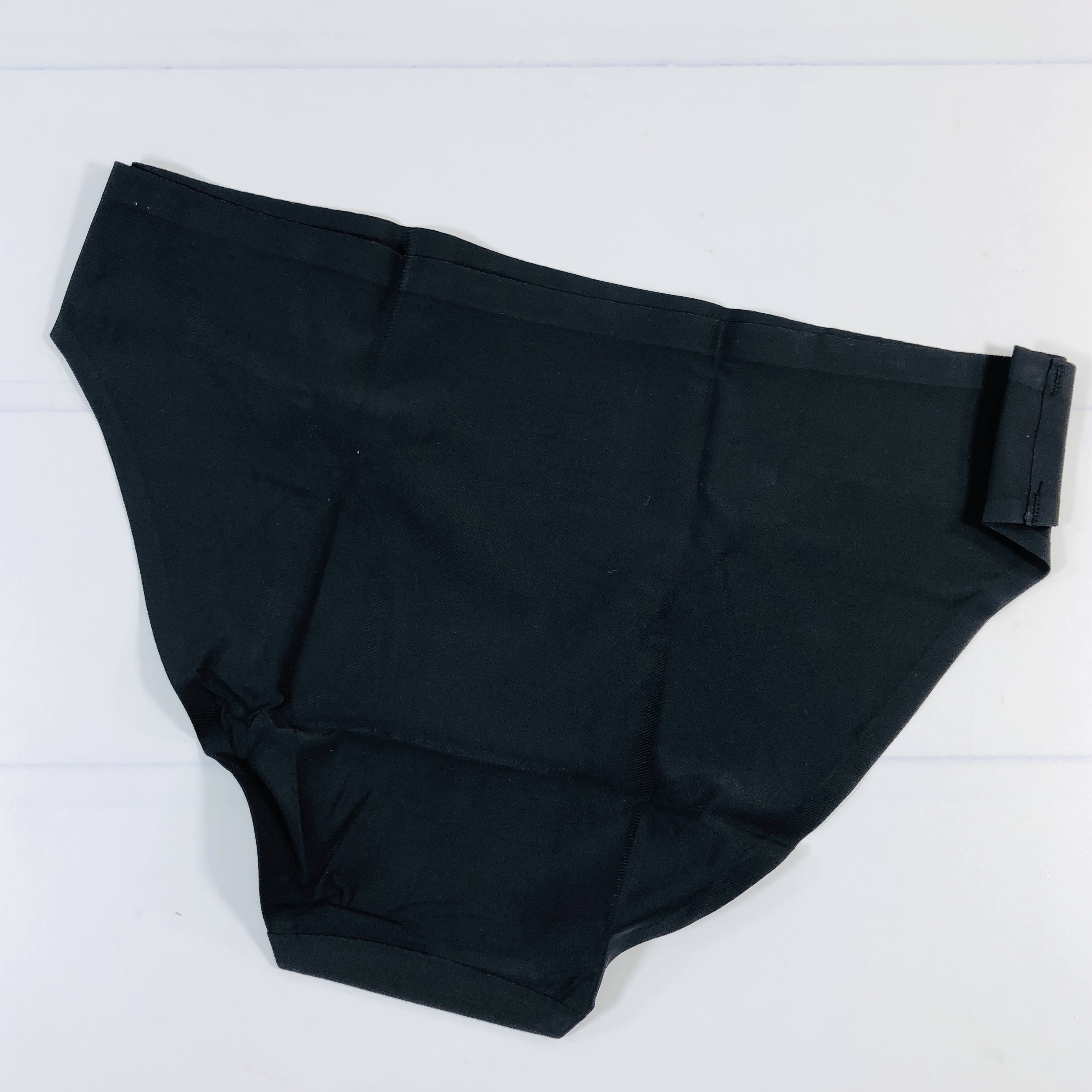 The back should provide adequate coverage.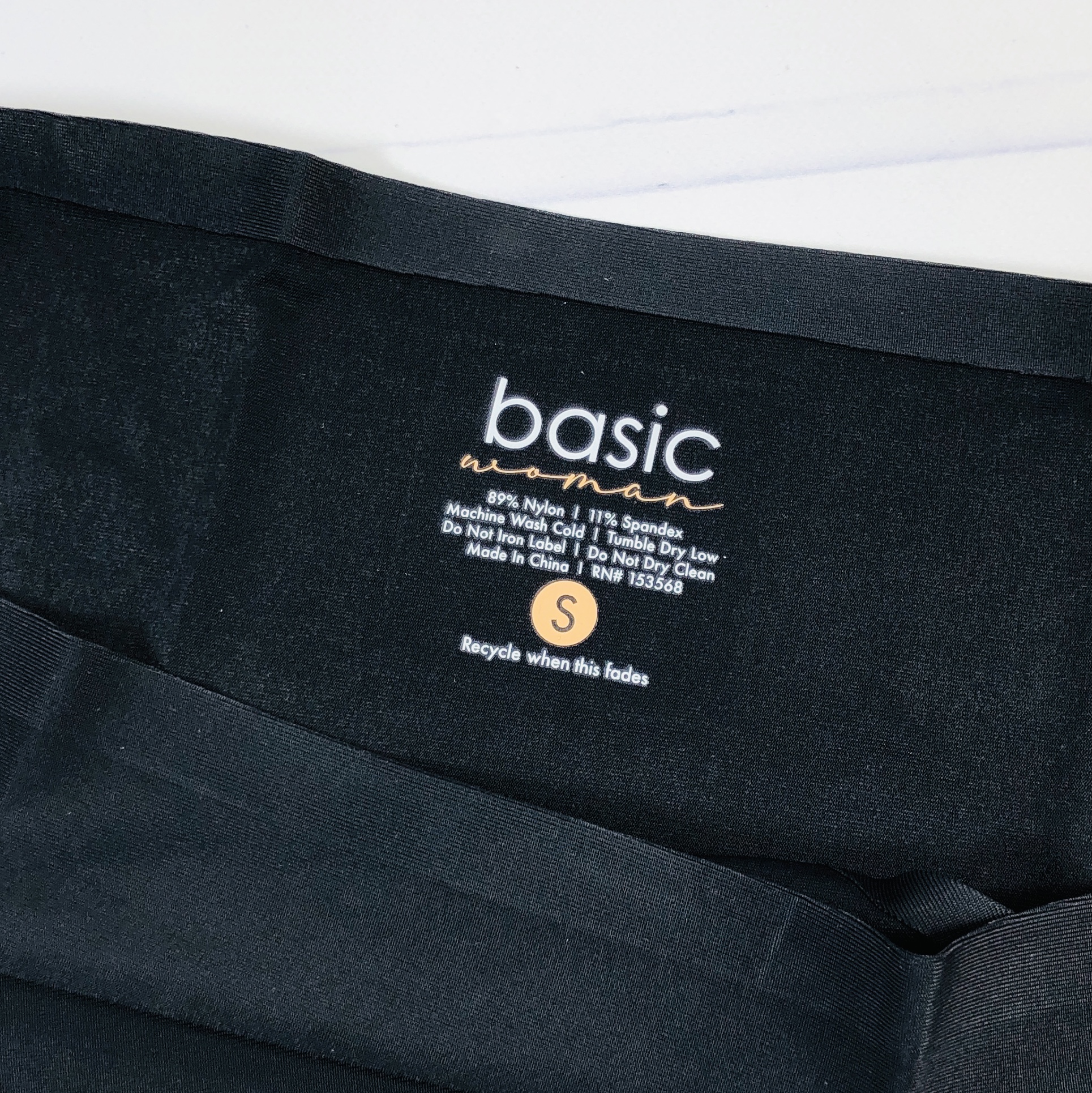 The panties are made of nylon and elastane and there is a 100% cotton liner in the crotch. Again, the symbol should fade when the panties have worn out.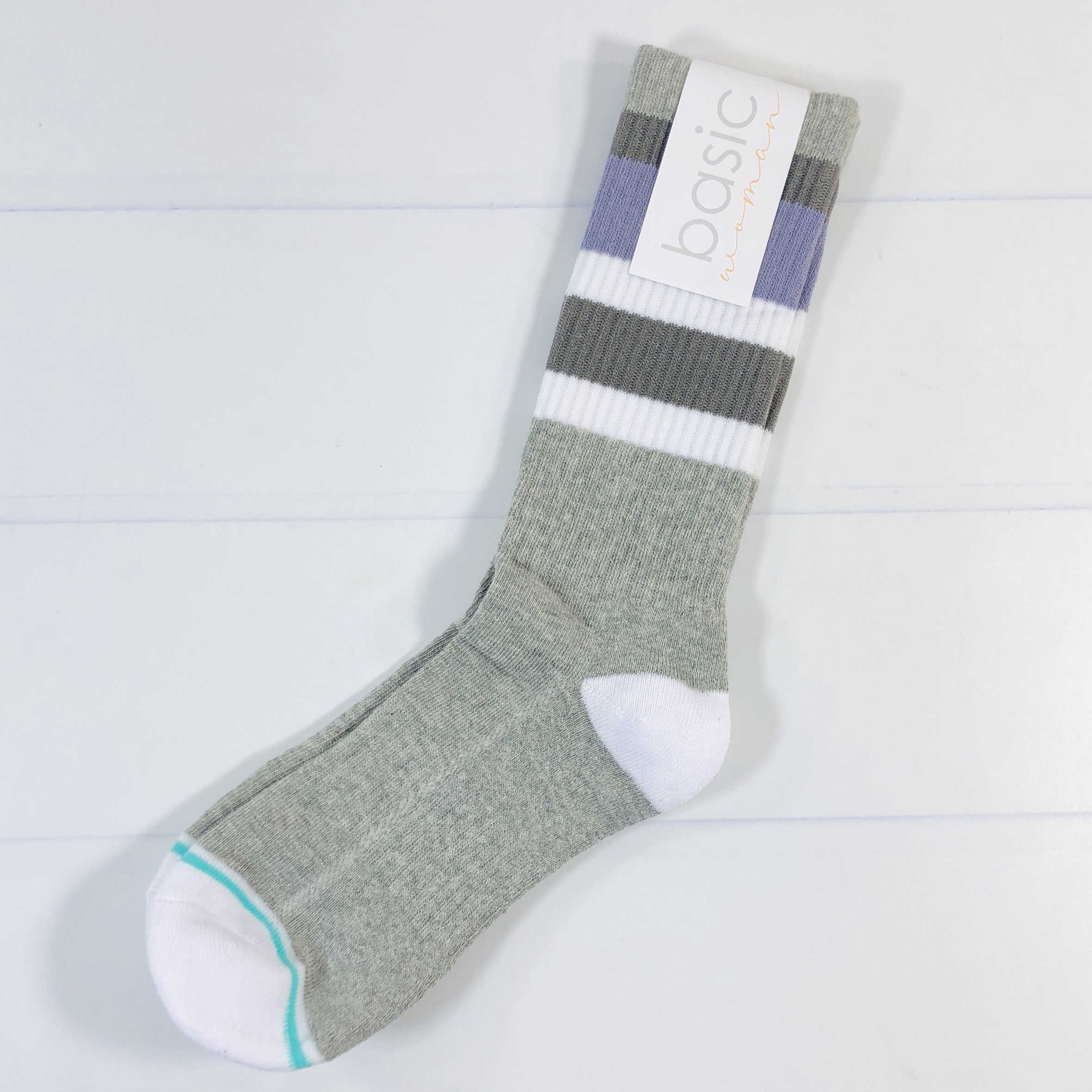 Basic WOMAN Heather Grey Calf Socks ($12, on sale for $8) The socks vary each month so next month may be no-show or ankle socks, or crew socks like this pair.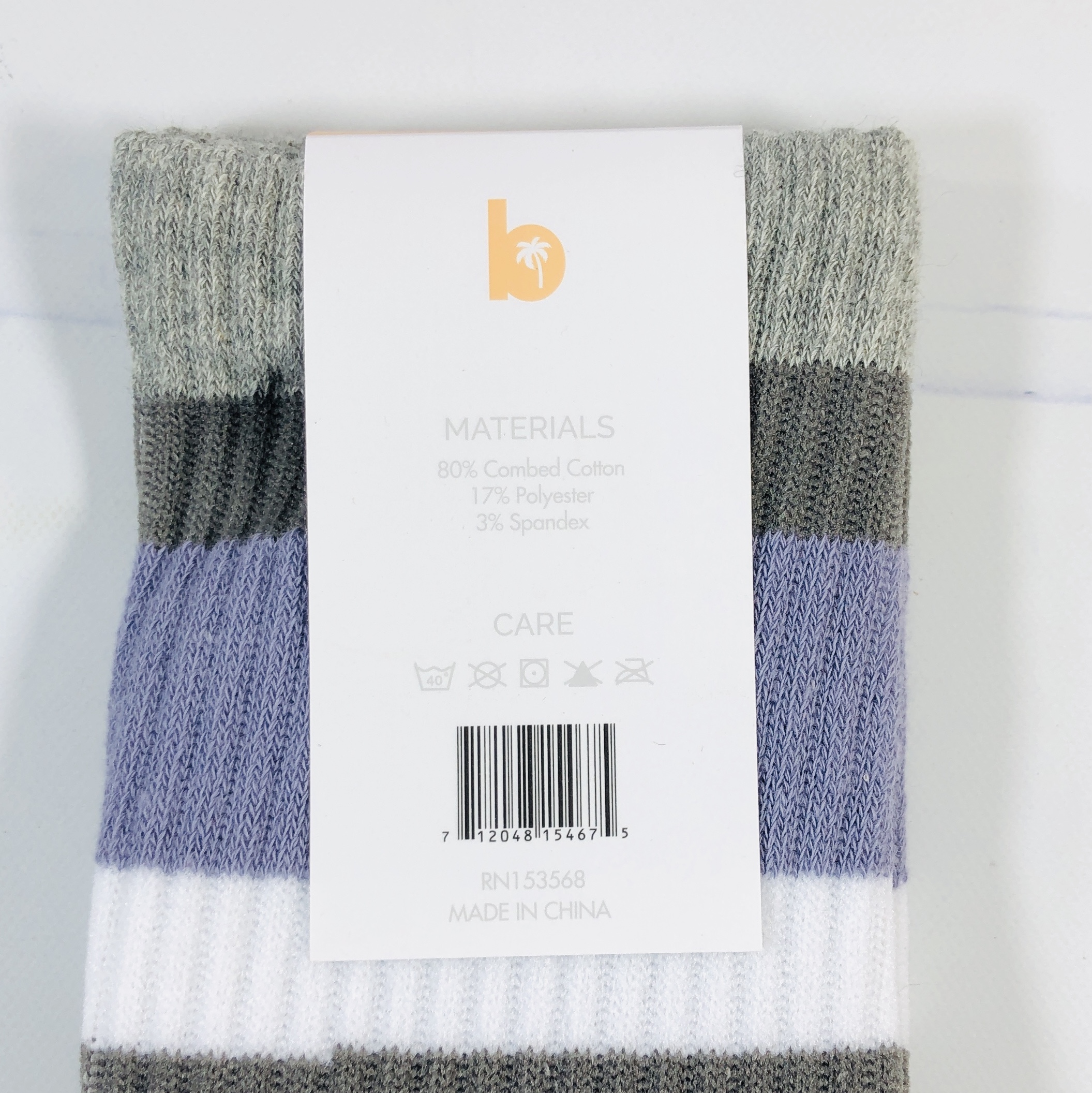 The socks are made of a cotton, polyester, and spandex blend.
They have a grey body with white heels and toes. There are white and dark grey stripes and one lavender stripe. The socks have arch support, cushioned soles, and mesh ventilation for comfort.
The toes have the classic Basic WOMAN teal and white stripe!
I pass along all of the Basic WOMAN items to my daughter since they come in her size and she seems to really like them. They are comfortable and of course, they are every day kind of basics, meant to be worn as a foundation underneath or as sleepwear, or perhaps the shirt is just a shirt if you don't mind showing off your abdomen. This month's collection is selling for $36 individually so there is some savings when you sign up for a reoccurring subscription. One thing I can't understand is why the February shipment got here after the March bag but I'll just blame winter shipping woes. According to Cratejoy, this is the February collection so I went by that.
What do you think of the Basic WOMAN box?