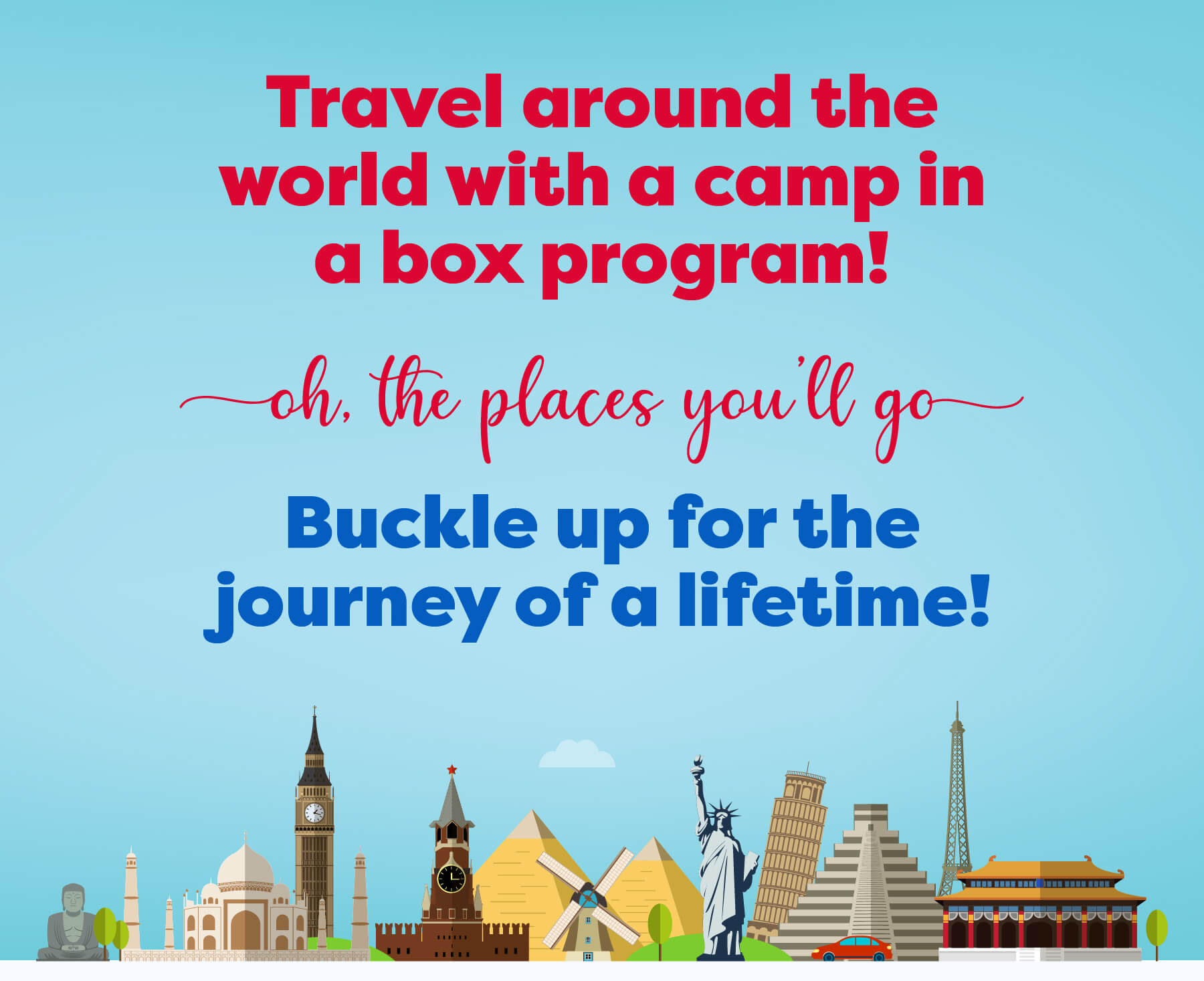 Baketivity has launched the Summer 2021 Bake-A-Camp Limited Edition Baking Kit – a 4-week summer baking camp-at-home! Each kit is $199.99 (there are two available – July and August kits), and each kit will include 4 Baketivity kits to spend summer learning fun baking techniques and advanced recipes. Boxes start shipping this July.
The theme is TRAVEL AROUND THE WORLD!
Stay in and bring the fun to you! Bake-a-camp 2021's epic program will keep you on your toes as you master advanced baking skills while exploring various cultures from around the world.

Take an in-depth trip around the world from the comfort of your home and accomplish more every day!

And for your baking camper, each Bake-a-Camp purchase includes a FREE Bake-A-Camp t-shirt!
Here's how it works:
As a Bake-a-Camp camper you'll receive a big box with 4 kits- one for every week of the month. Each kit will feature a specific country and culture, while exploring pastries that they're famous for. You'll pick up advanced baking skills while diving headfirst into fascinating cultures.
With pre-measured and color coded ingredients and step-by-step instructions, you'll be set up for success. Your box will contain practically everything you need for a smashing, interesting summer at home. Baketivity illustration of baking pot and pan
Aside from convenience of the package recipe, ingredients and instruction, you'll have personal guidance from our top-of-the-line baker, Madison. With valuable, entertaining Zoom classes, you'll experience the baking summer camp to the max. You'll get to make new friends from all over the country, and bake, learn and play together.
Here's the "Itinerary" for the 2021 Summer 2021 Bake-A-Camp!
July:
Week 1- Scrumptious Eclairs
Week 2- German Apple Cake
Week 3- Churros with Dipping Sauce
Week 4- Fairy Bread Cake
August:
Week 1- Dessert Pizza
Week 2- Swedish Cinnamon Buns
Week 3- Dulche De Leche Bars
Week 4- Dutch Chocolate Cake
About Baketivity:
Baketivity is a monthly baking subscription box for kids. Each box costs $34.95, and when you subscribe for a longer period (3, 6, or 12 months), you can save as much as $9 for each box. Every month, you will receive new recipes, activity booklets, and easy-peasy baking kits. It's the perfect box for mini bakers, cookie lovers, and a great way to have quality family time. There are also lots of baking kits to choose from, there are whoopie pies, pudding kits, cupcakes, cookies, cinnamon buns, and more!
DEAL: Not a subscriber yet? Get 15% off your first box! Use coupon code SUBSCRIBER15 at checkout.
Here's what you'll get
RECIPES BOOK Step-by-step instructions with colorful, kid-friendly illustrations to make sure every bite comes out perfectly.
BETTER AFTERNOONS Spend time doing what you love with who you love with all-in-one baking activity box.
EASY BAKING Mix and stir in a snap with pre-measured ingredients and simple, kid-friendly instructions.
ENJOYABLE LEARNING Explore exciting, colorful lessons and play educational games while your treats bake.
See our Baketivity reviews to find out more!
What do you think of Baketivity?