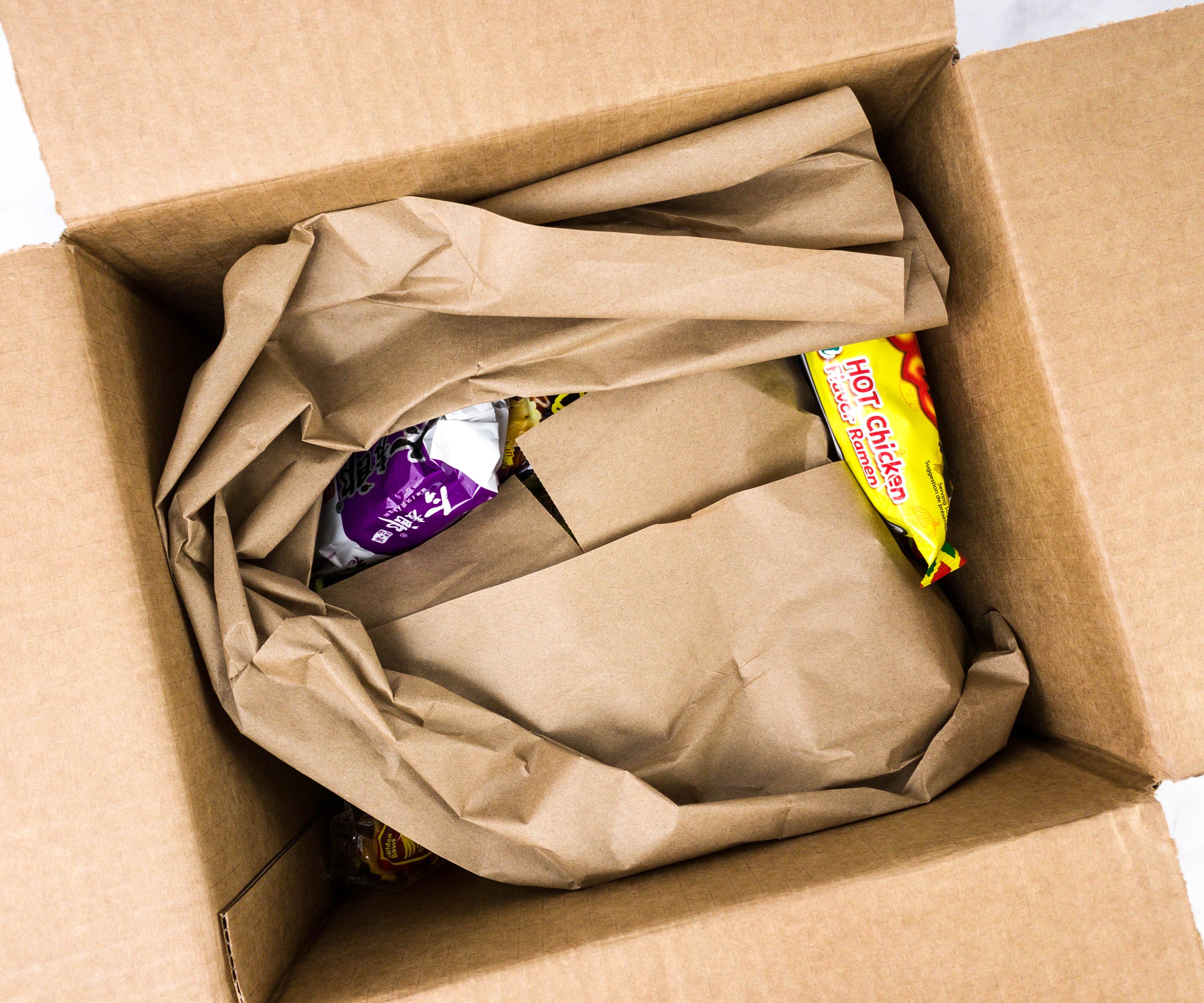 World Ramens is a subscription box for ramen fans. Each box contains 8-10 deluxe instant noodles,  which come from different parts of the world including Japan, Thailand, Korea, Vietnam and more. They also include a leaflet with serving suggestions and extra toppings in every box. A month-to-month subscription is $36.99 per box. You can also opt for a prepaid plan to get discounts. A box costs $35.99 a month on a 3-month prepaid plan, $32.99 a month on a 6-month prepaid plan, and $29.99 on a 12-month prepaid plan.
DEAL:
Save 20% on your subscription! Use coupon code HELLO20.
Get 15% off on your first box! Use coupon code HELLO.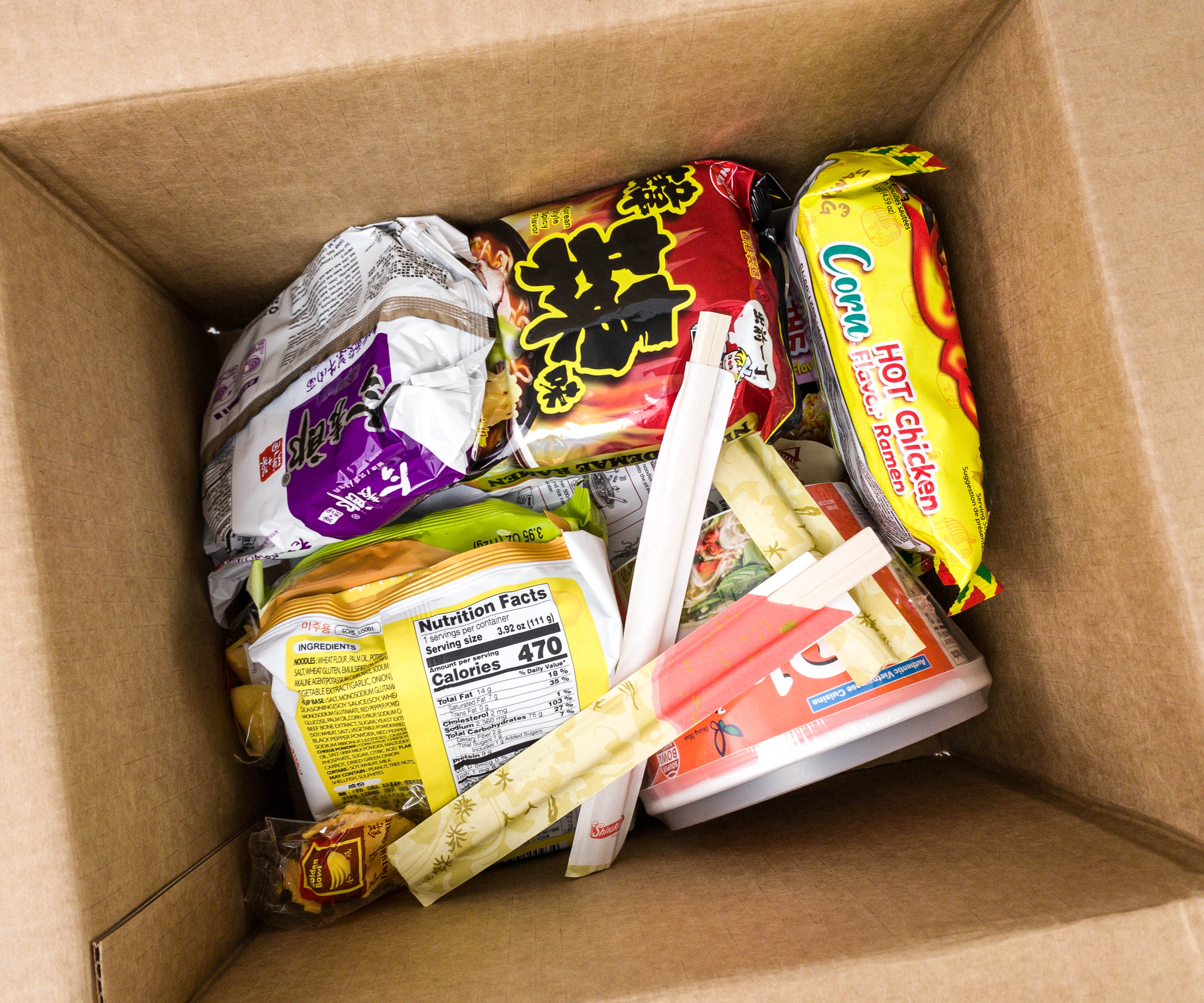 The items came in their original packaging.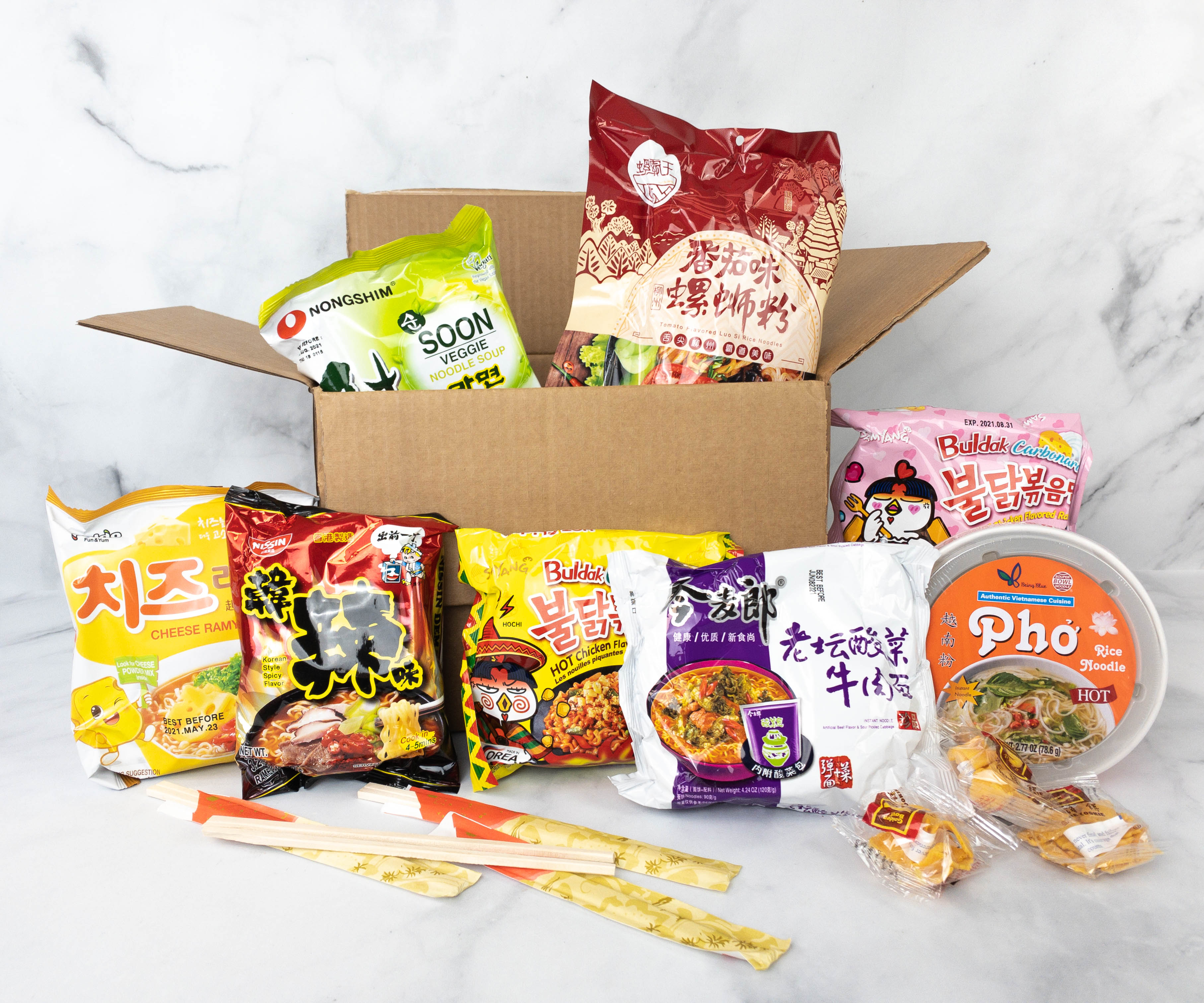 Everything in my box!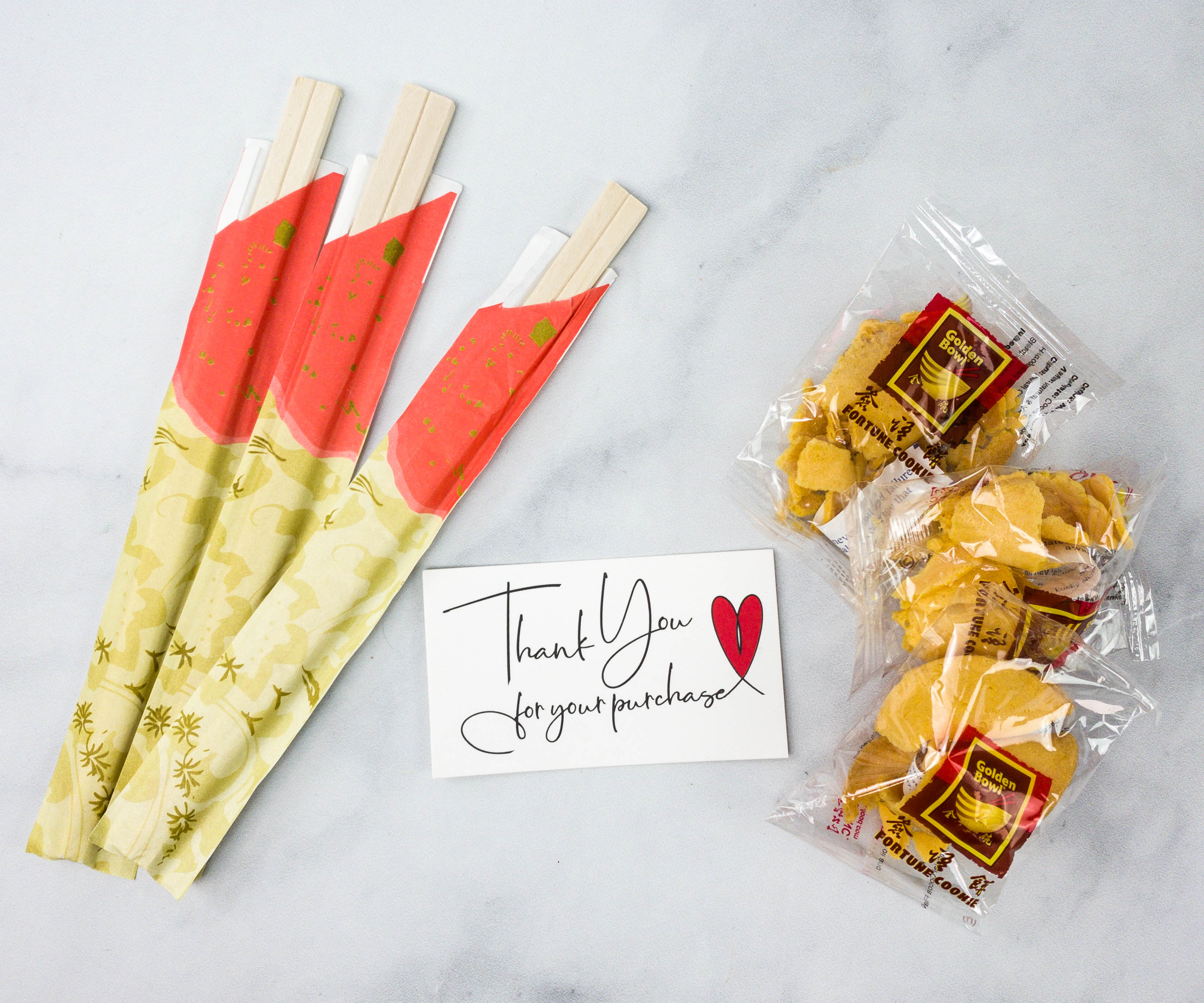 This month's box includes bonus items: 3 pairs of chopsticks and 3 pieces of fortune cookies.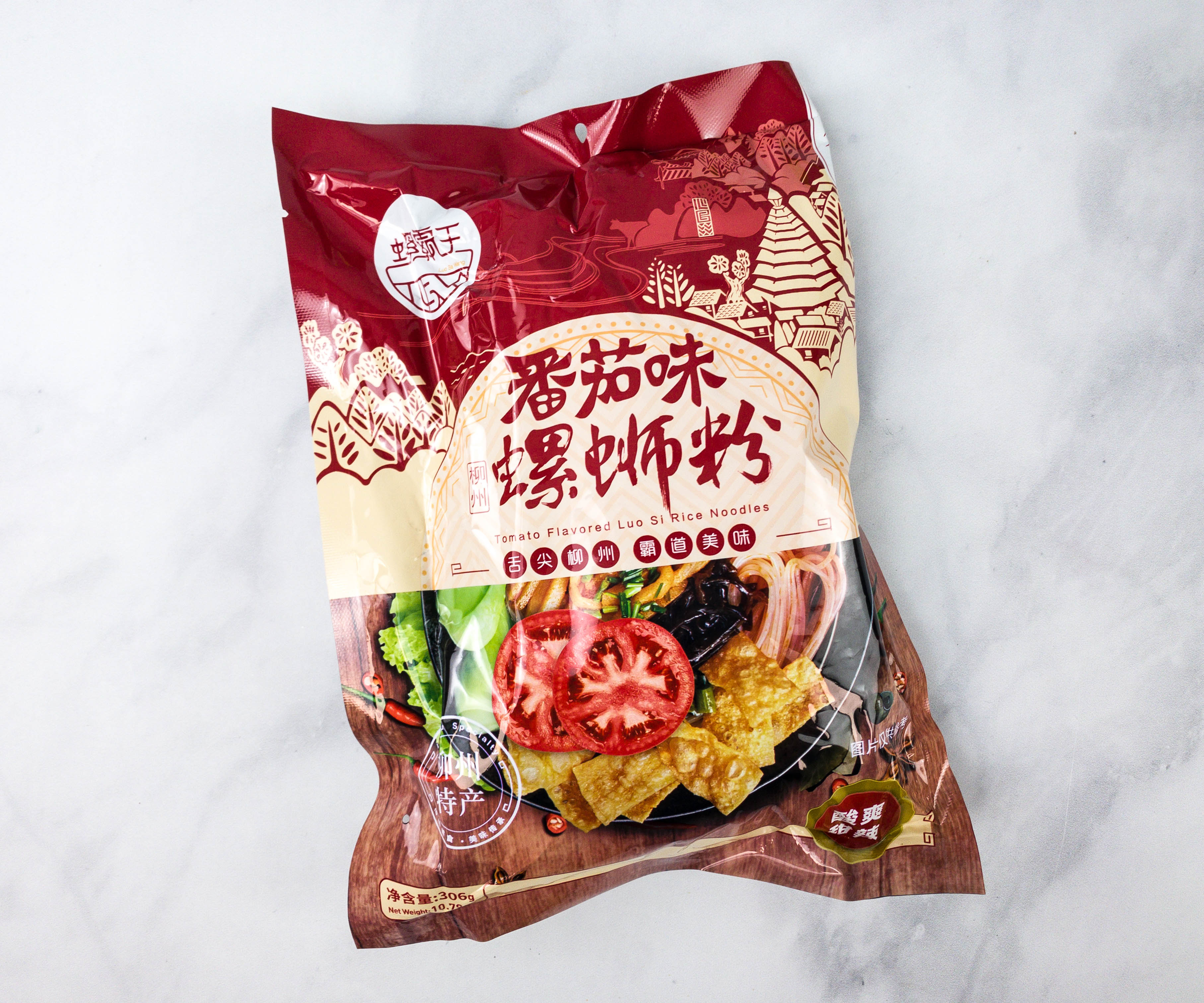 Luosi Rice Noodles Tomato Flavor. This noodle dish boasting of a rich tomato taste is from China! The noodles are made from rice flour that has a unique transparent appearance and gelatinous and chewy texture. There are also lots of seasonings included in this pack which makes it really tasty. Its flavors is a combination of sweet and sour, and there's some spice in it as well!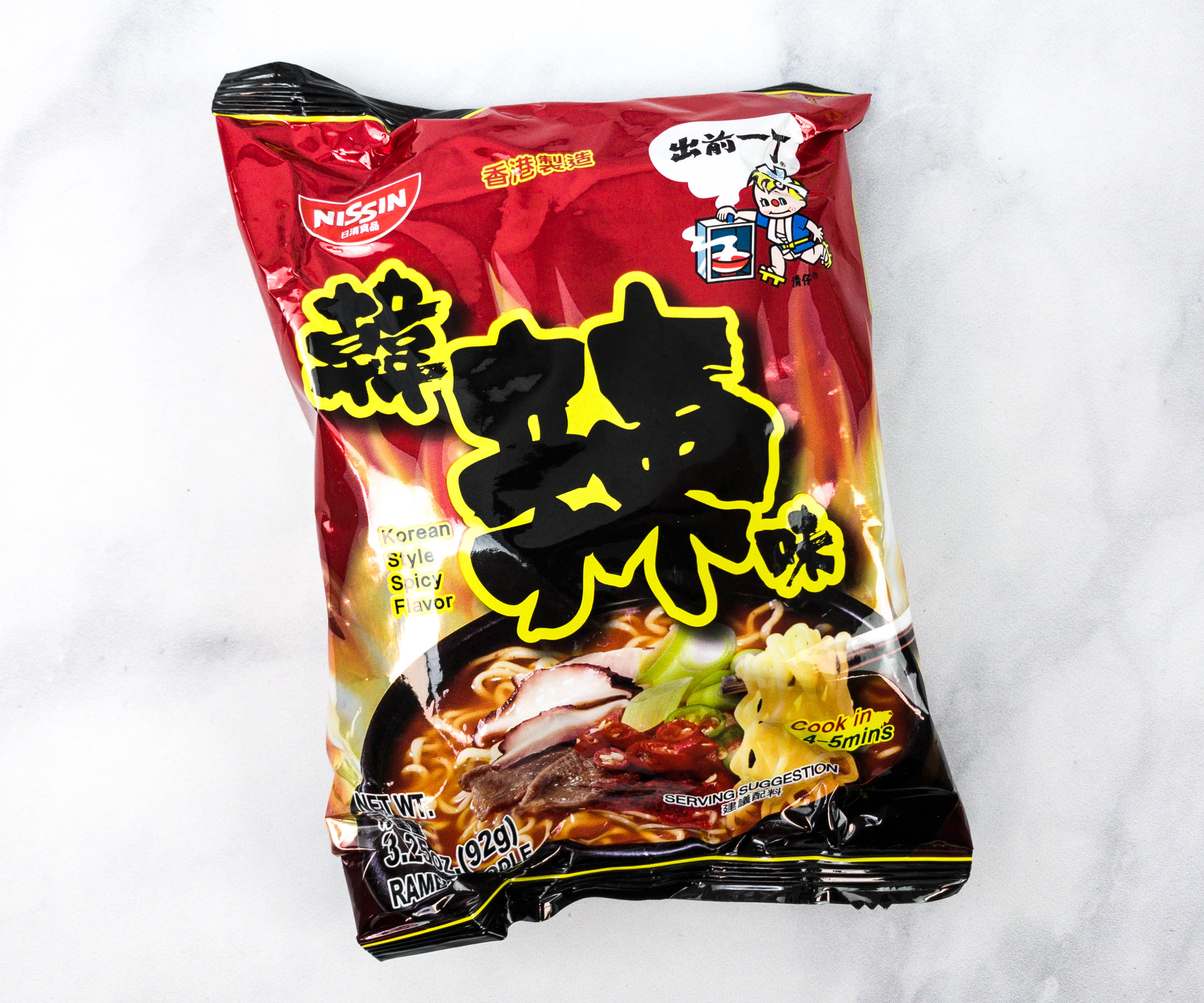 Korean Style Spicy Flavor Ramen Noodle. This is a spicy Korean-style ramen but it's actually a product from Hong Kong. It contains dehydrated vegetables, plus soya sauce powder, onion powder, and garlic powder for the soup base.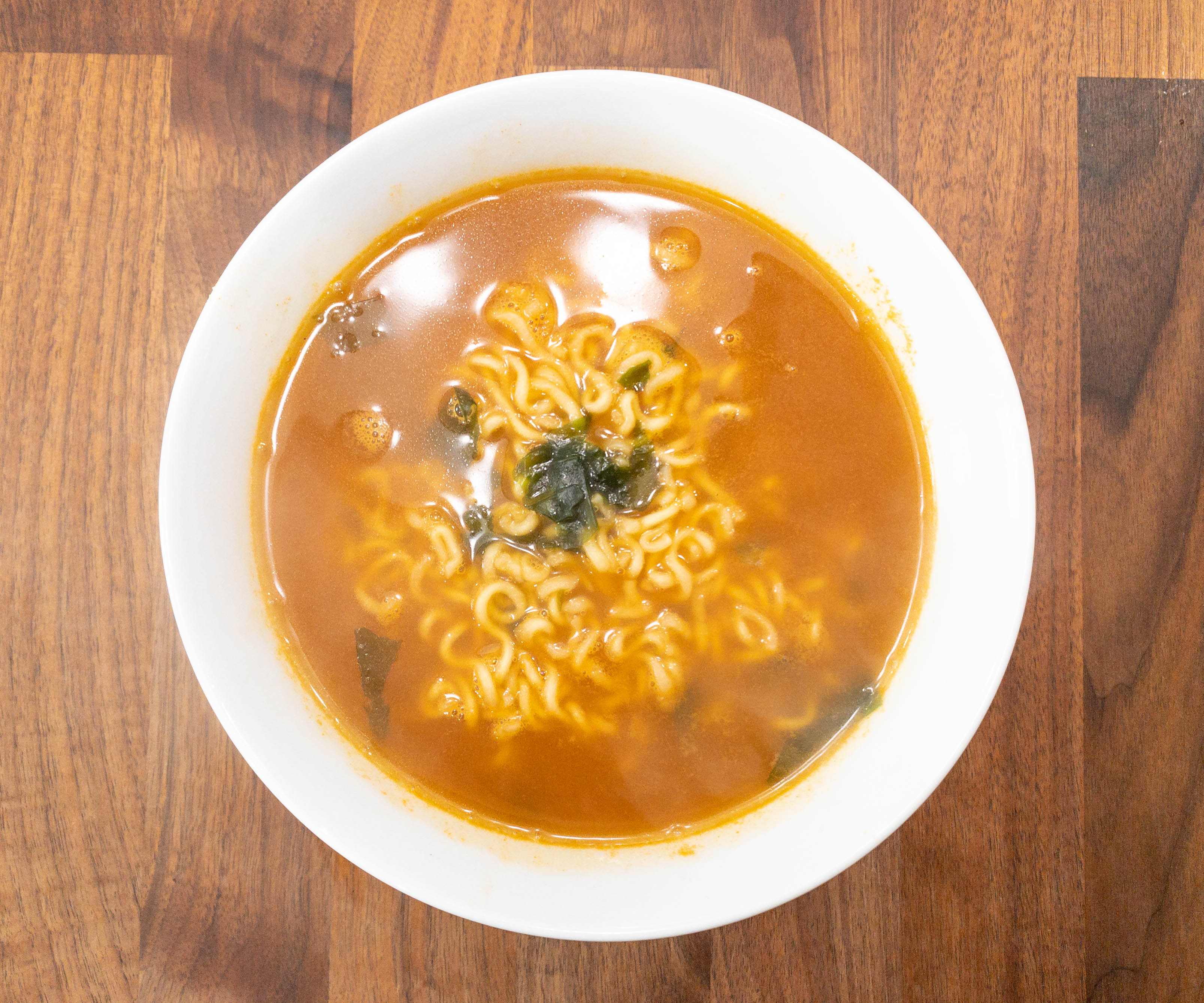 This one has a lot of heat and is near the top end of what I'd call regular spicy!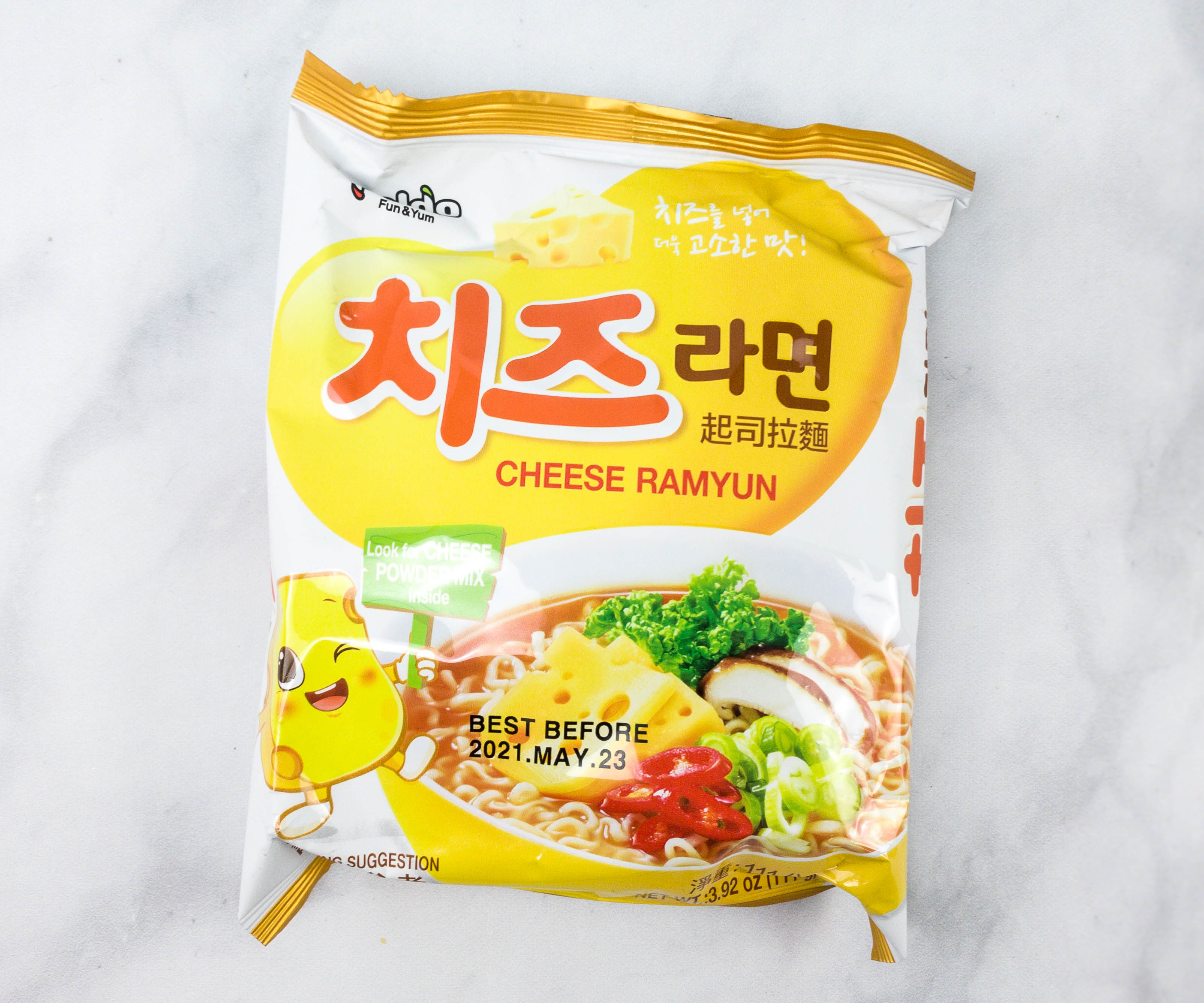 Paldo Cheese Ramen. Here's a cheesy instant noodle from Korea that can be prepared in a few minutes. I love cheese and this cheese ramen is not an exception!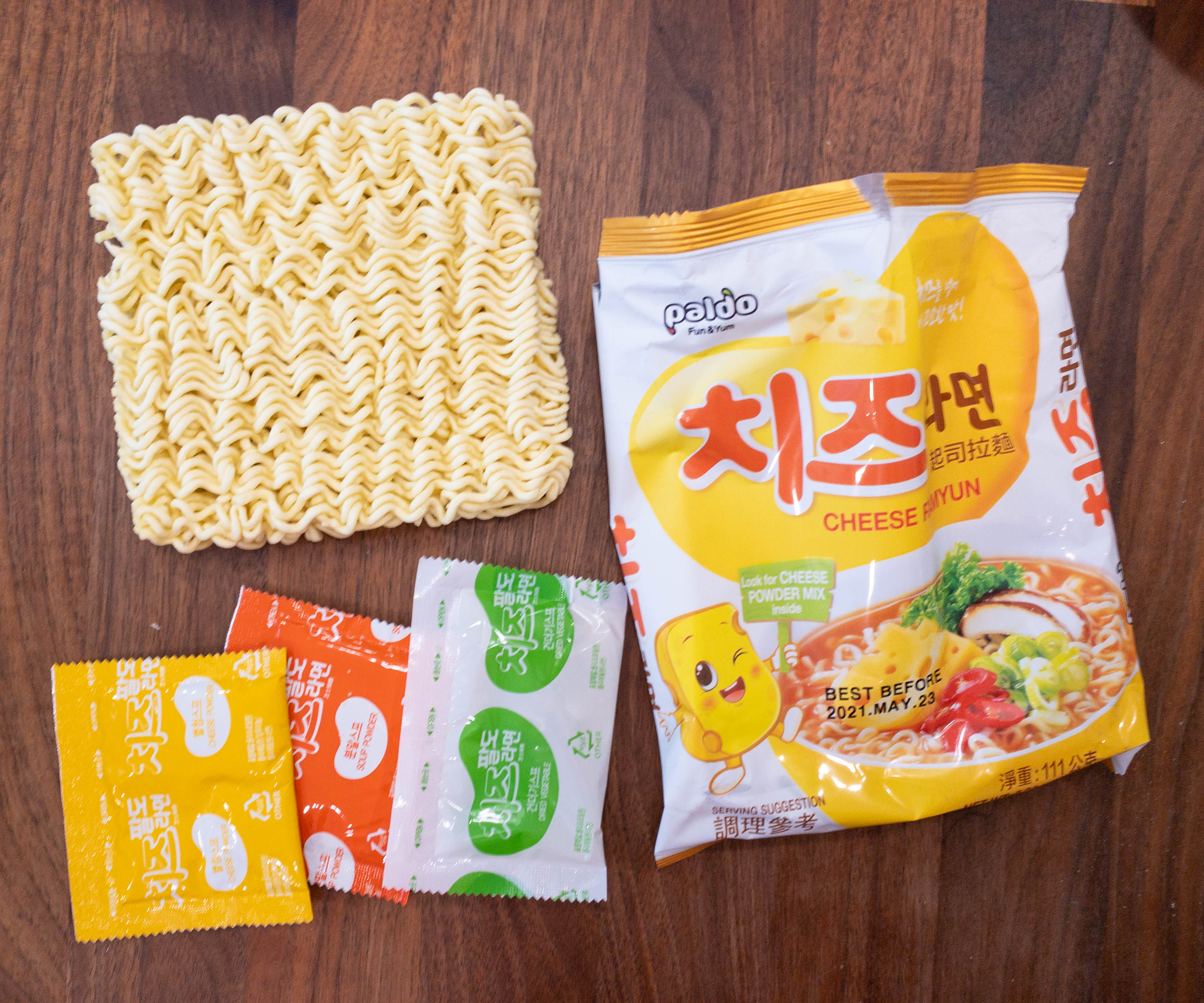 The cheese powder, soup powder, and dried vegetables were packed separately.
The noodles were thick and slightly chewy, while the broth that has mild spiciness in it. Everything is balanced by the cheese powder, so the spice doesn't feel overwhelming.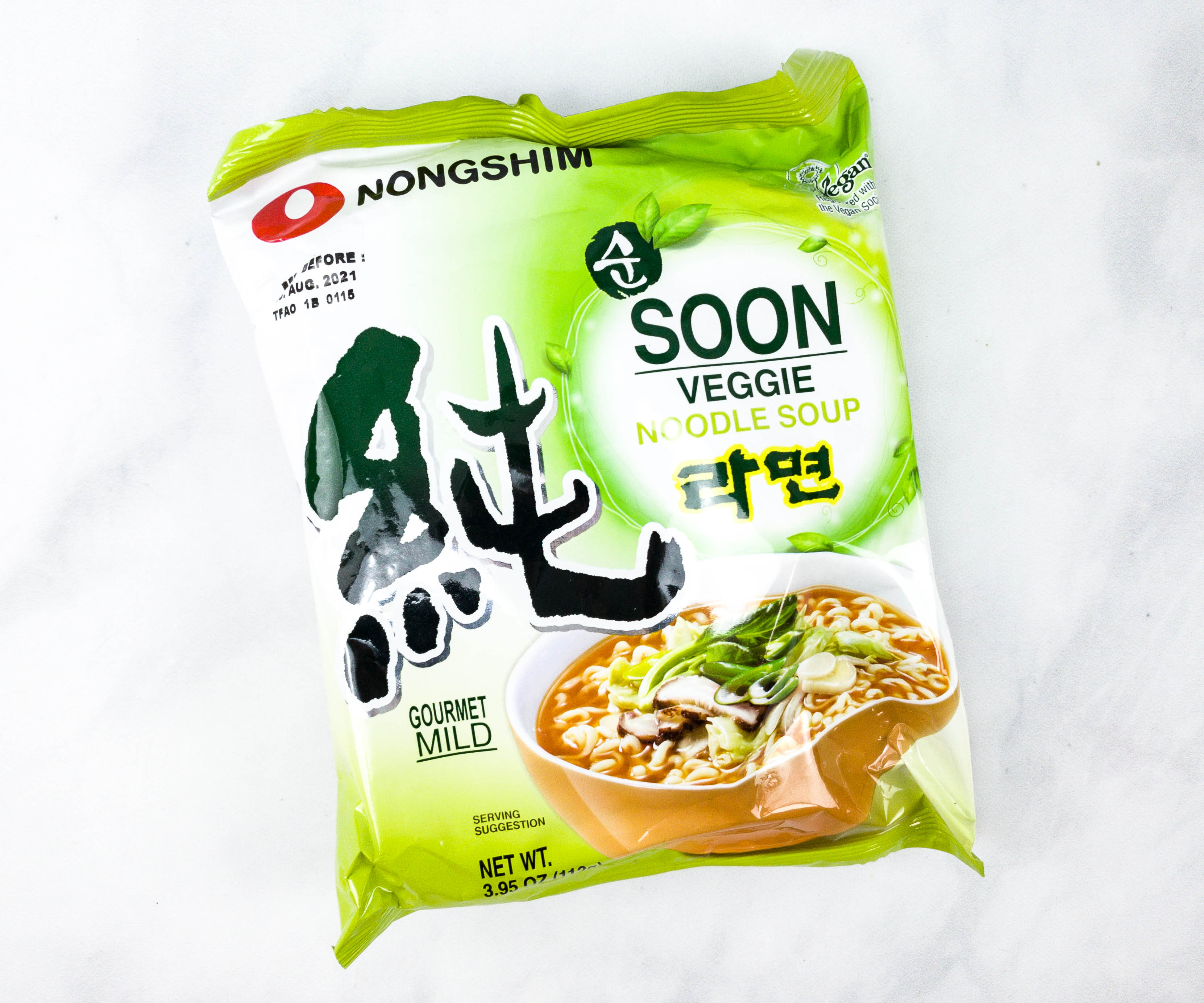 Veggie Noodle Soup Gourmet Mild. Here's another delicious ramen from Korea, and it's vegetable-based, ideal for the health-conscious ones.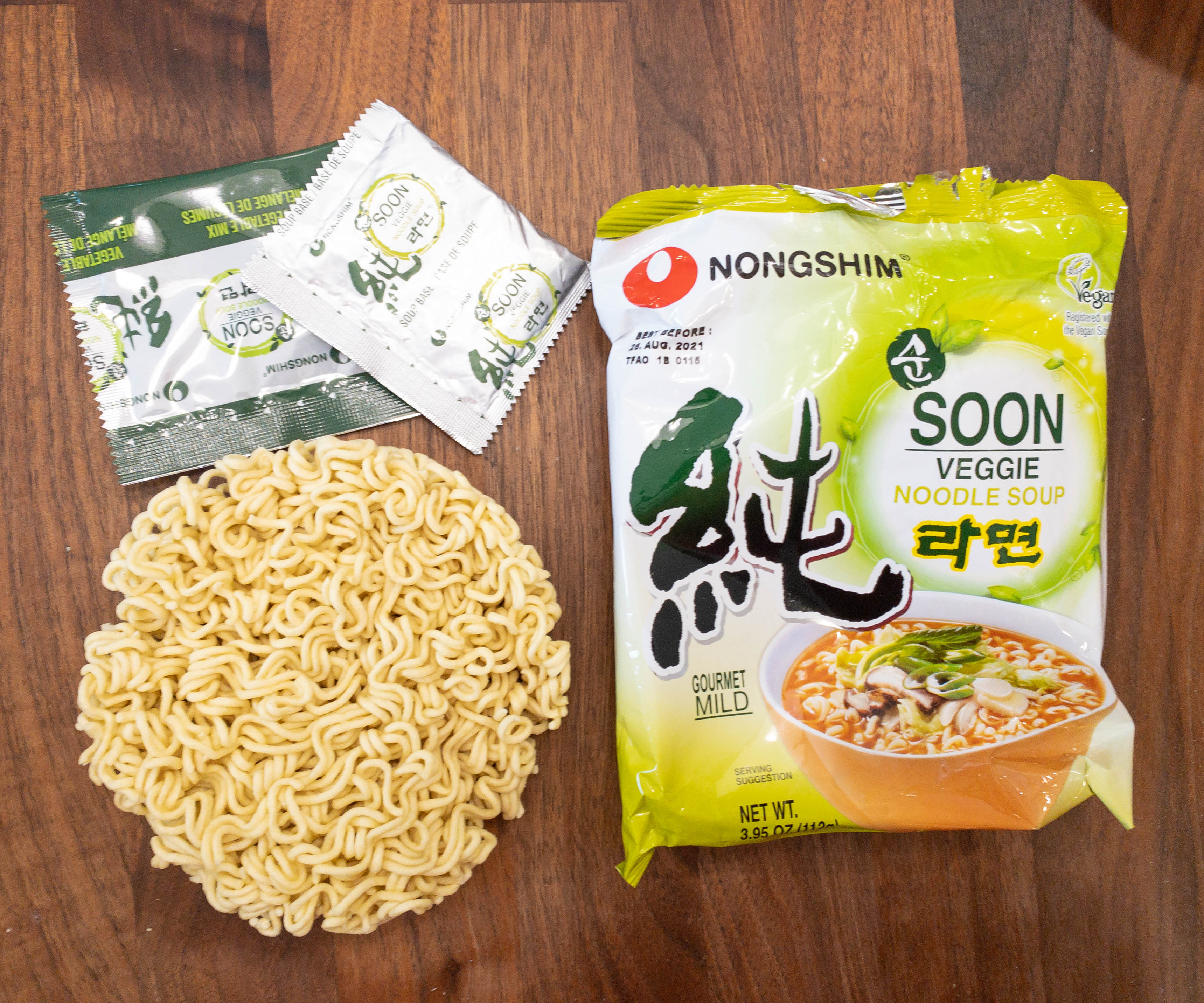 Inside, there are 2 sachets that contain the soup powder and vegetable mix respectively.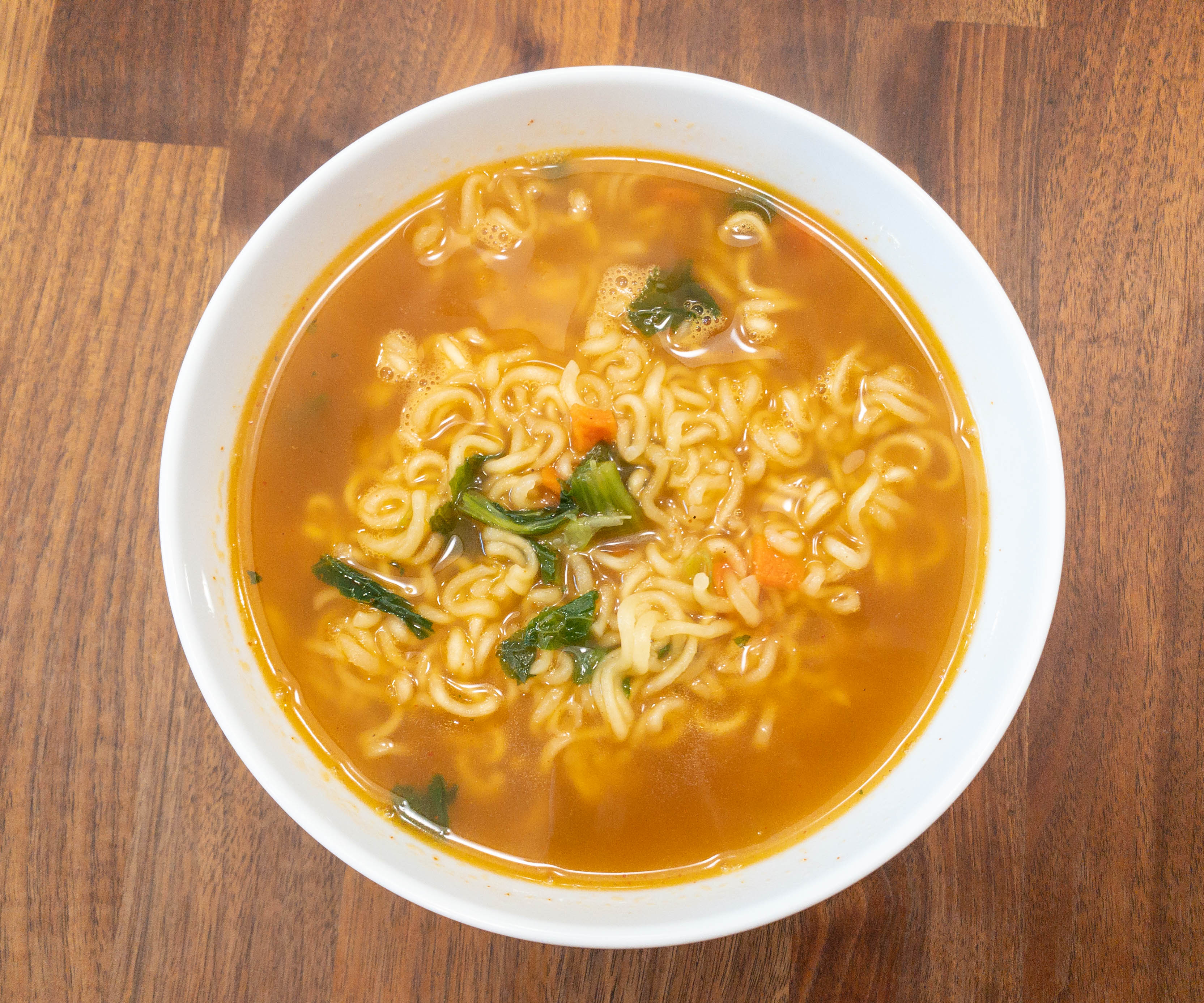 I really enjoyed this veggie noodle soup. It's spicier than it looks but it's stil full of flavors and the vegetable bits also added texture to it.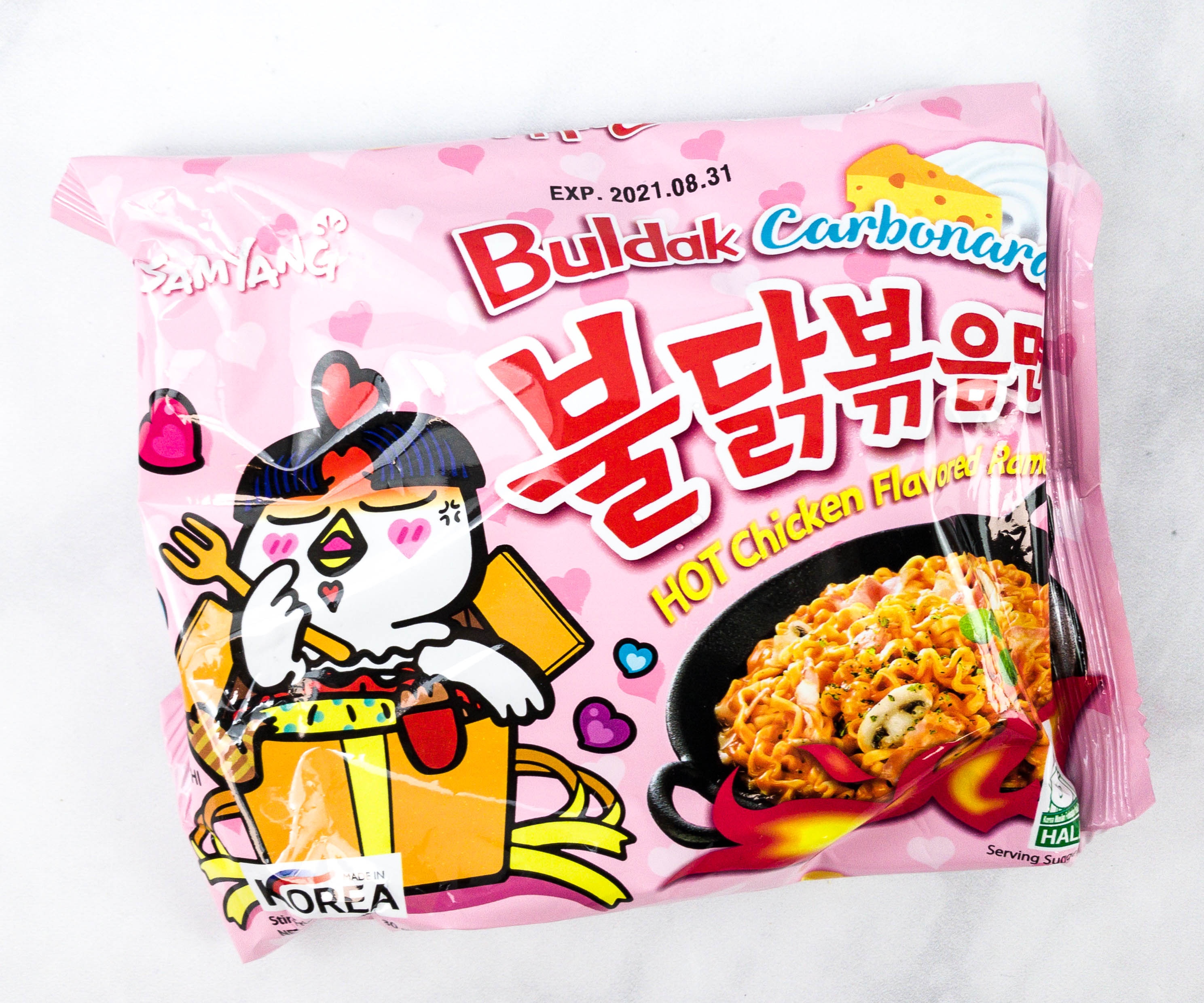 Hot Chicken Flavor Ramen Carbo Flavor. Buldak ramen is another popular ramen from Korea, and this one is the chicken and carbonara version! It can be enjoyed even without adding anything else, but beware because it's really spicy!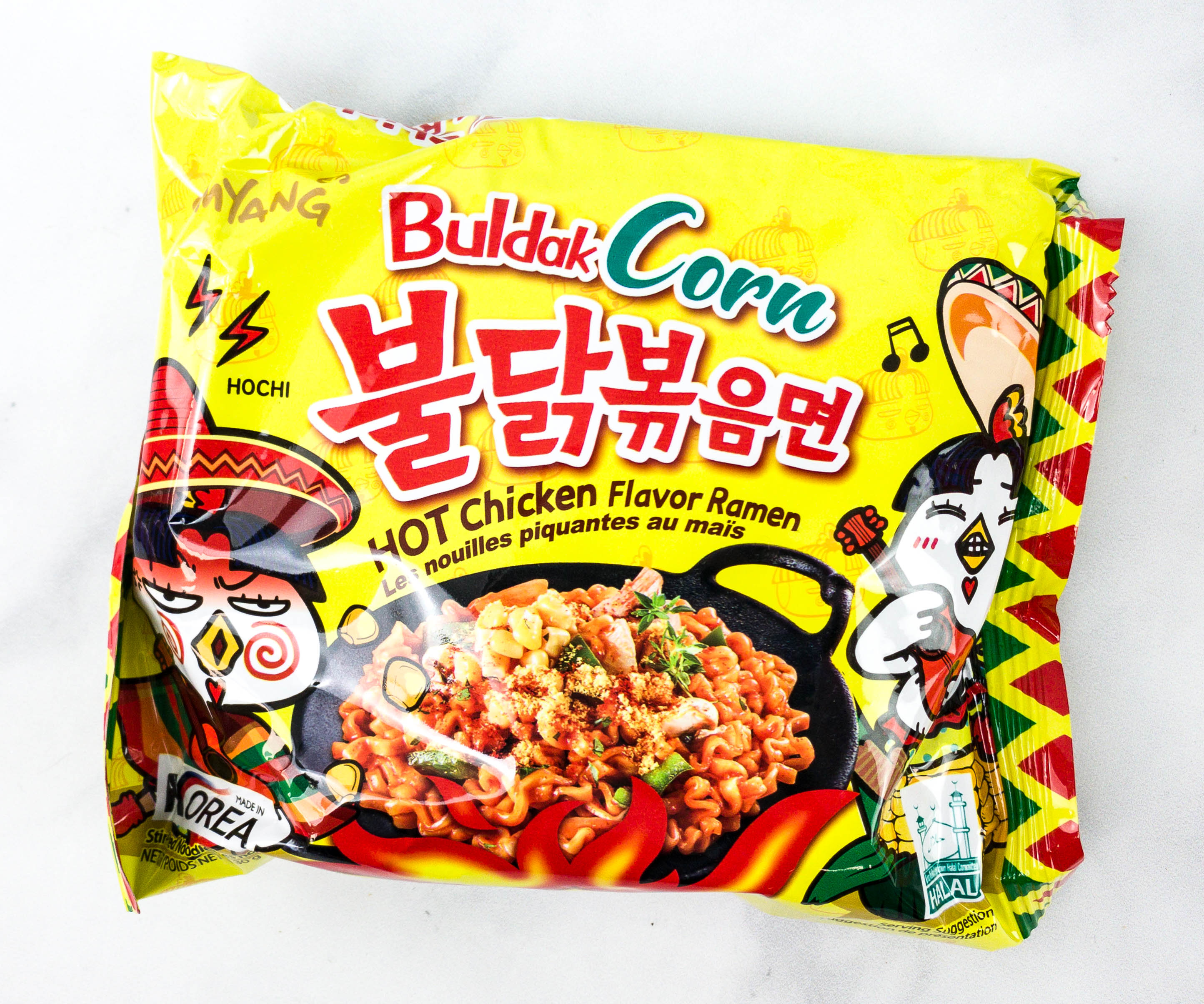 Buldak Corn Hot Chicken Flavor Ramen. Another pack of Buldak ramen came in corn flavor!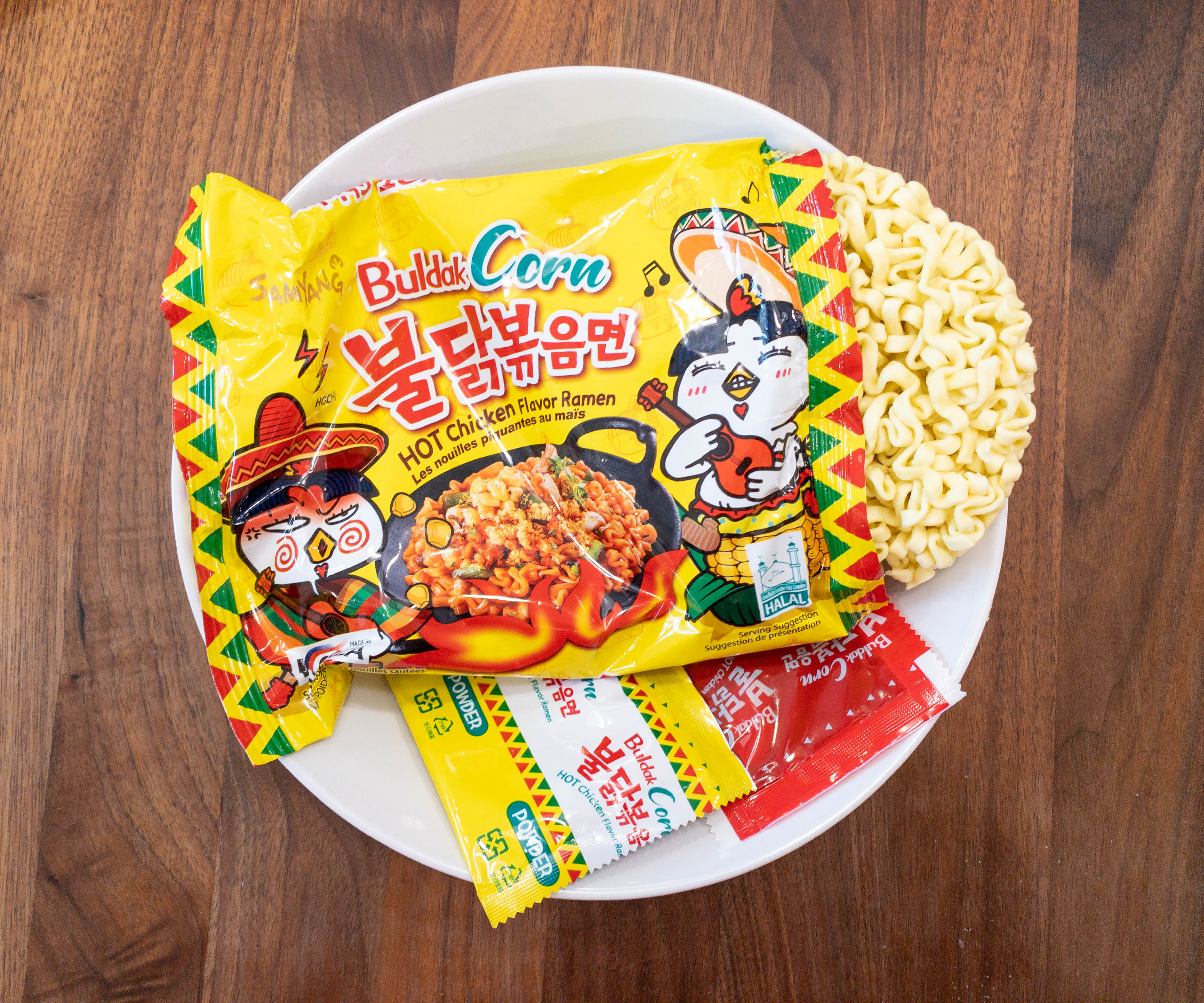 As always, the seasonings came in separate packs and it's up to you if you want to put them all in your noodles or not.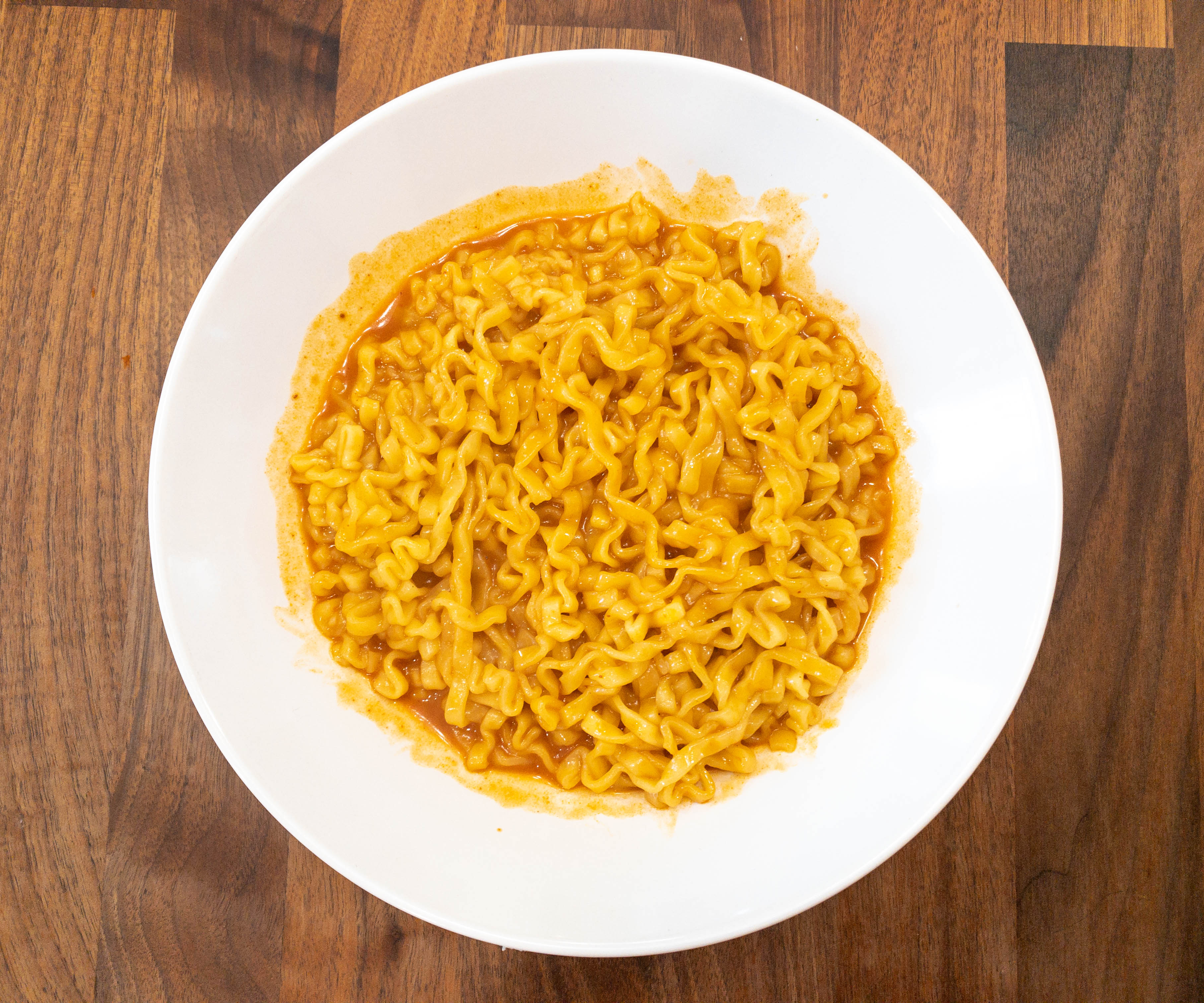 This one is EXTREMELY spicy. The corn flavor hits first and then the flaming hot spiciness after! If you want to try this, better prepare a drink beside you to help you subside the heat!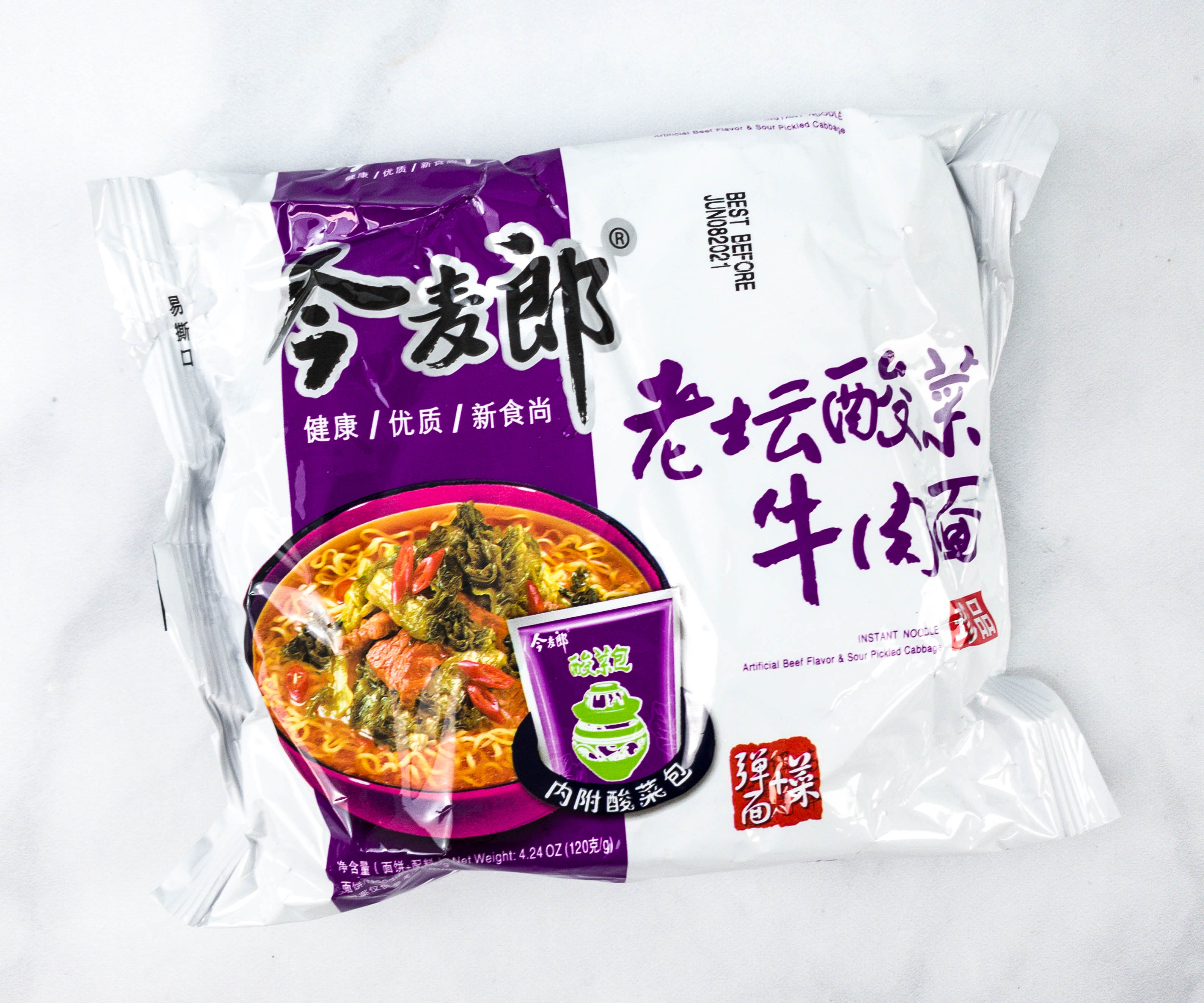 Instant Noodle Beef Sour Pickled Cabbage Flavor. This pack of Chinese noodles boast of beef and sour pickled cabbage flavors! It may be a weird combination for some, but it works.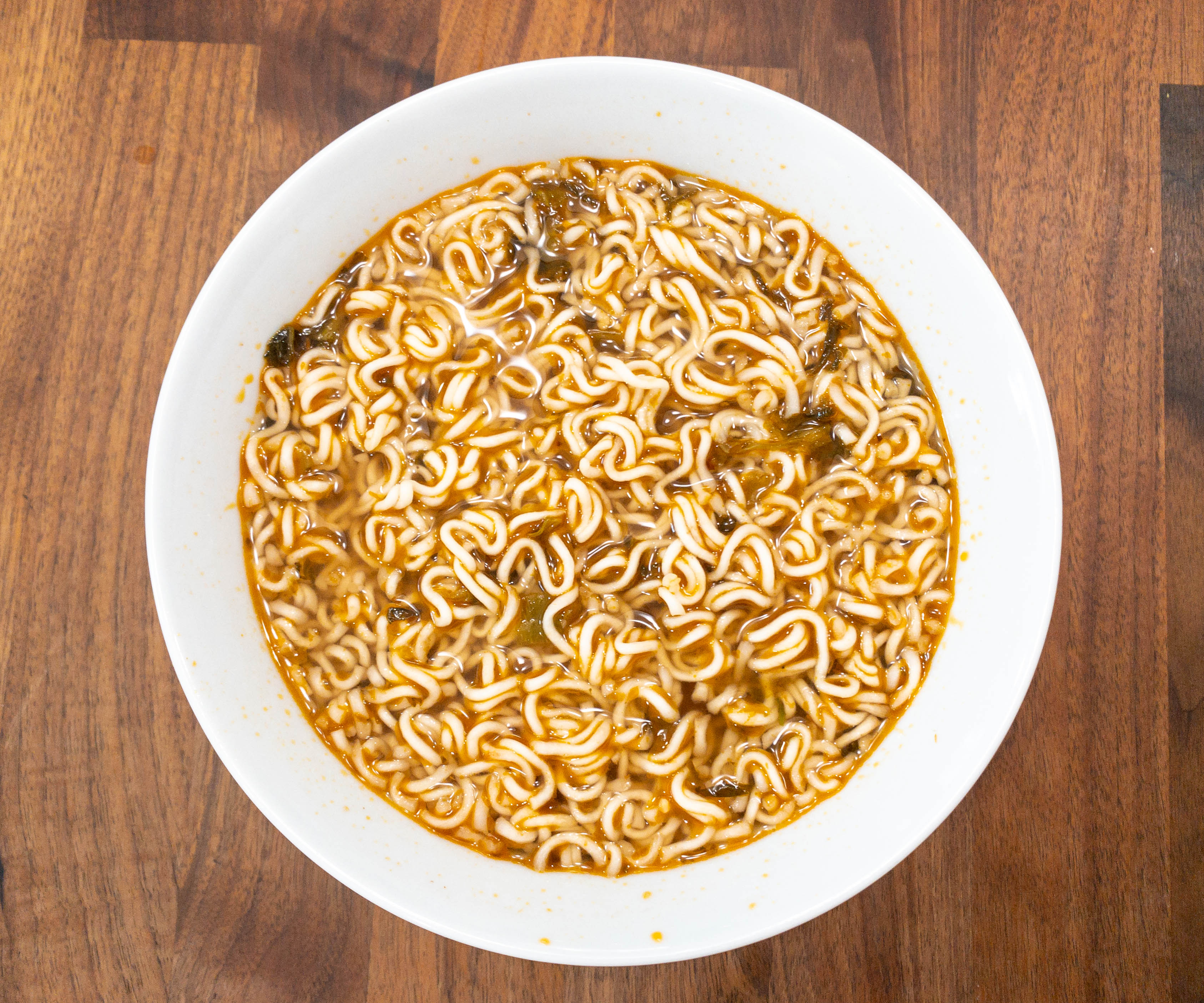 The beefy broth mixes well with sour notes and there's also a spicy kick to it! You can also add Chinese sausage to make it more filling, but I enjoyed it as is.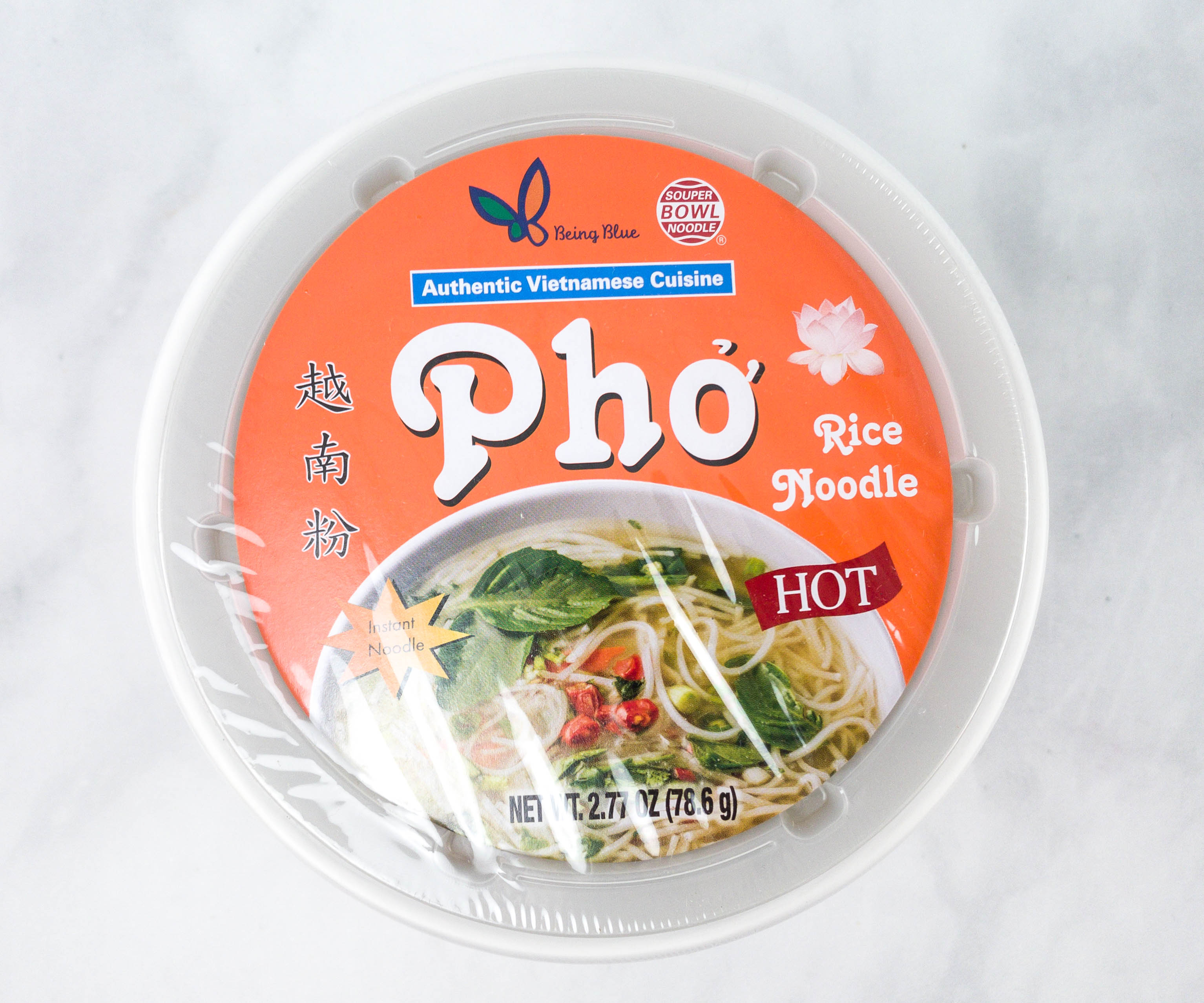 Pho Rice Noodles Hot Flavor. These pho-inspired rice noodles are actually from Korea. They are packed in a cup and the soup base is also pretty spicy!
I received the spiciest version!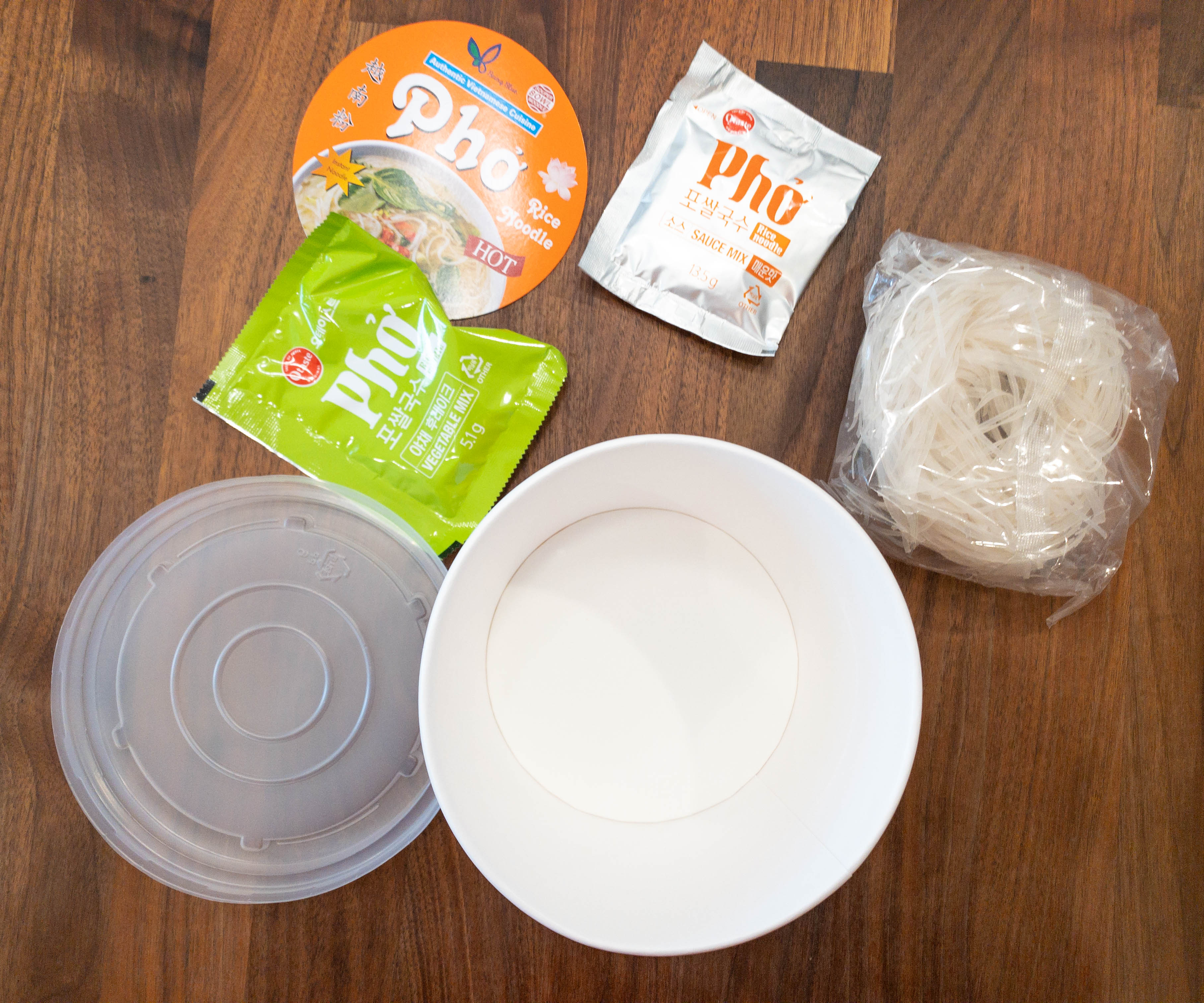 To prepare, you just need to put everything in a cup, add boiling water, cover for 4 minutes, and then enjoy.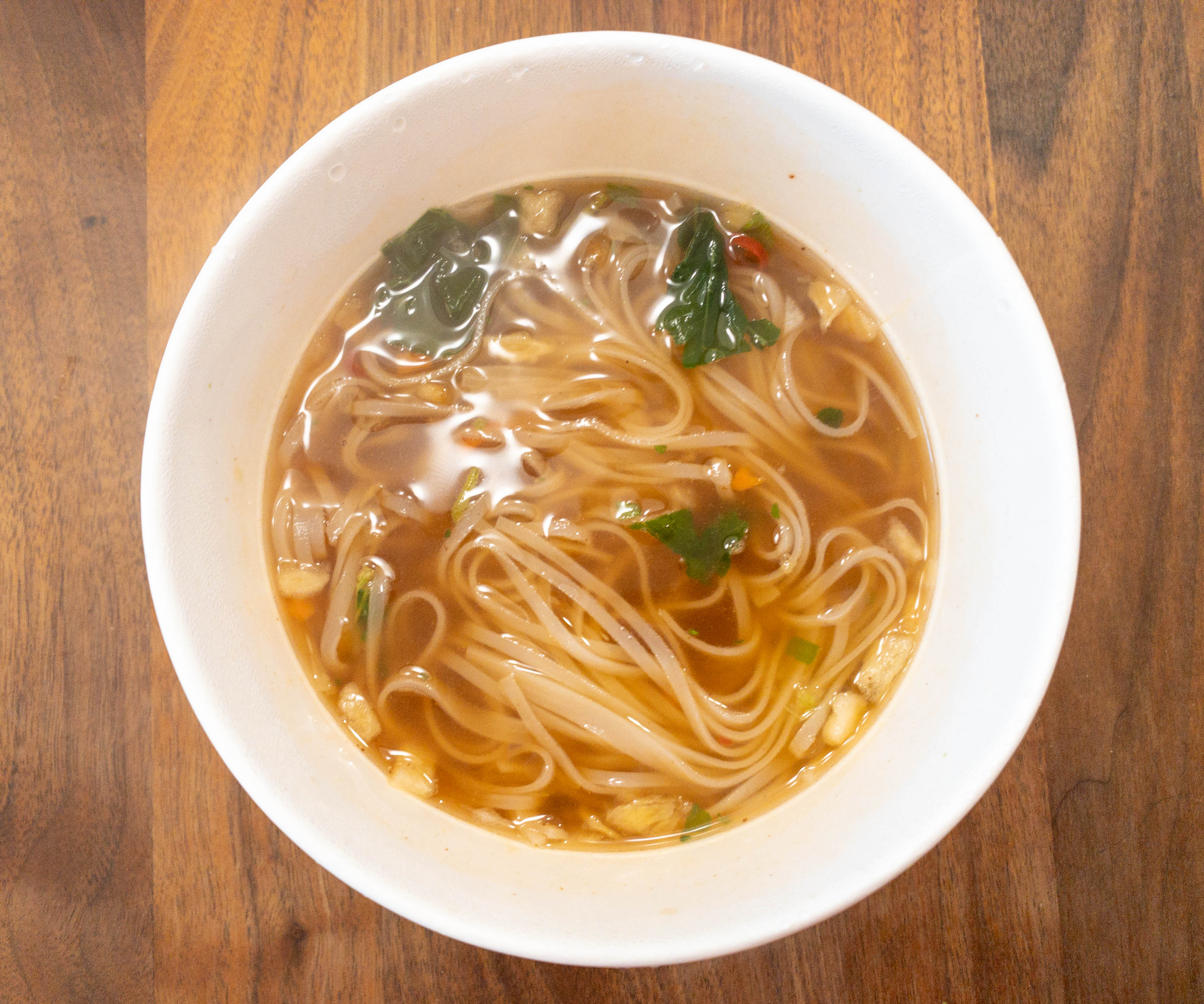 This is indeed similar to the flavors of Vietnamese pho. The blend of savory and spicy flavors in the broth is superb.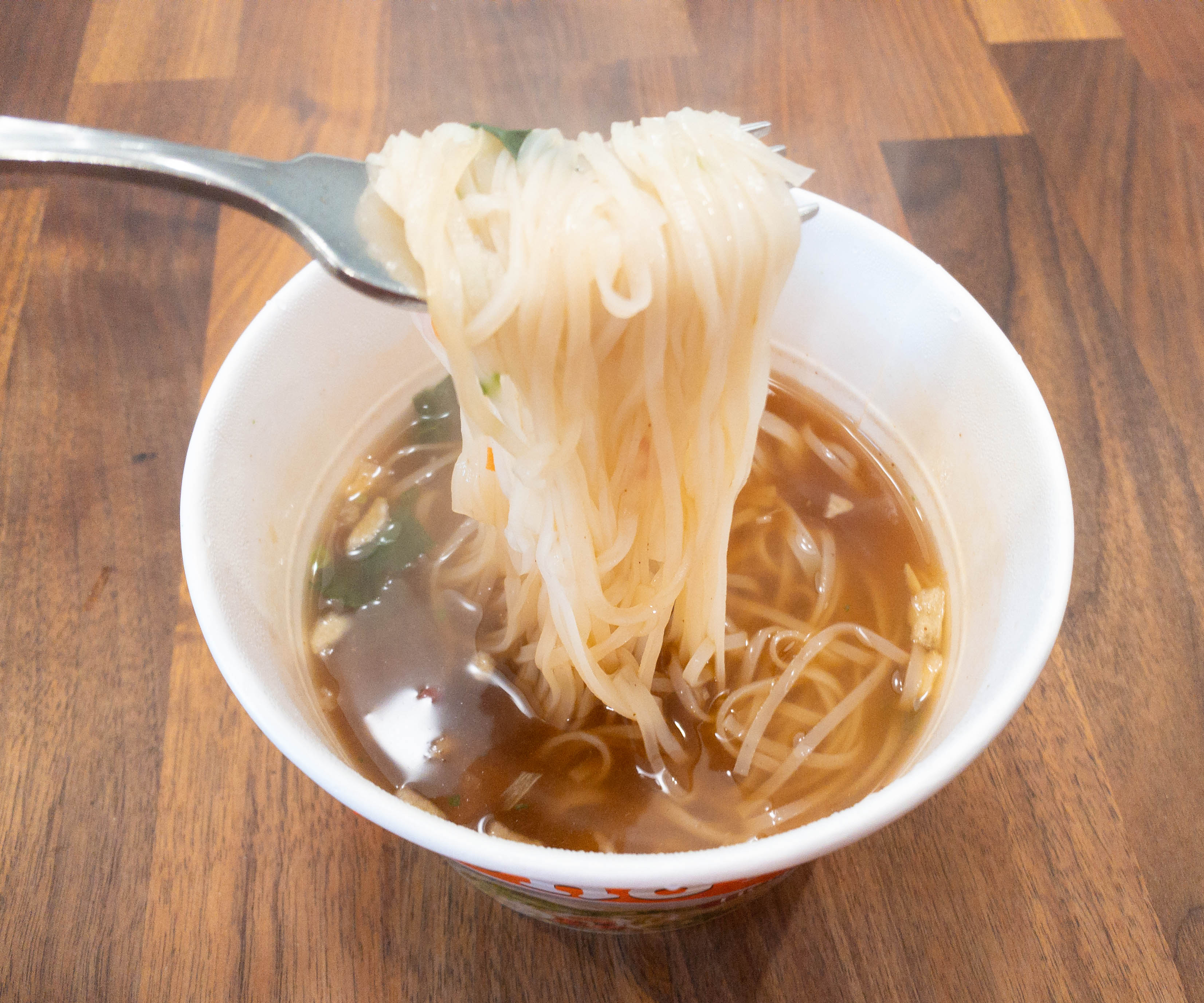 The rice noodles have a transparent, gelatin like, and chewy texture!
My first World Ramens box is jampacked! It includes a lot of noodles that feature Korean, Chinese and Vietnamese flavors, and they were all delicious. Most of them are also pretty spicy! The spiciest among all of them is the Buldak corn ramen from Korea. It's not for the fainthearted because each bite will leave your mouth burning with heat. It's good, but my favorite among the bunch would have to be the cheese ramen because I love anything with cheese plus the cheese powder in this noodle dish helped balance out the heat! If you're a ramen lover and the regular selection of noodles at your local store doesn't excite you anymore, getting this subscription would be good to try. The variety of noodles they feature is impressive. Also, getting this subscription is cheaper than buying the noodles in retail!
What do you think of the World Ramens box?