Wine Proxies by Acid League is a non-alcoholic wine club. They use juices, teas, spices, and bitters to recreate the complex flavors of wine minus the alcohol content. Unlike conventional non-alcoholic wines, Proxies have have acidity, texture, tannin, and spice, and they are also designed to be paired with food! For $60 a month plus shipping, you will receive 3 bottles of Proxies in your box.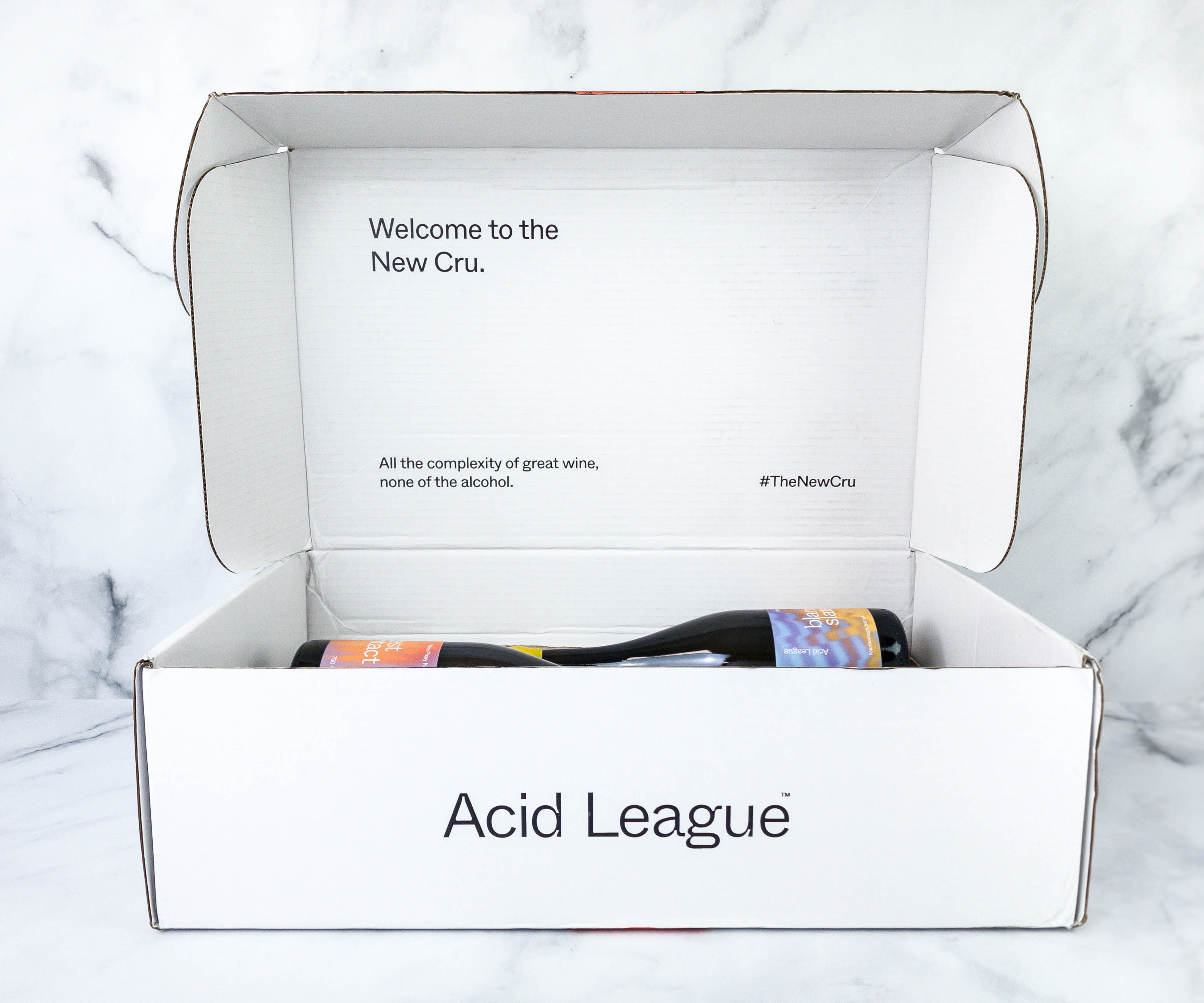 Welcome to the New Cru.
According to Acid League, Proxies may contain trace amounts of alcohol just like kombucha. No worries though, because it's always lower than 0.5% alcohol by volume so it's still classified as a non-alcoholic drink.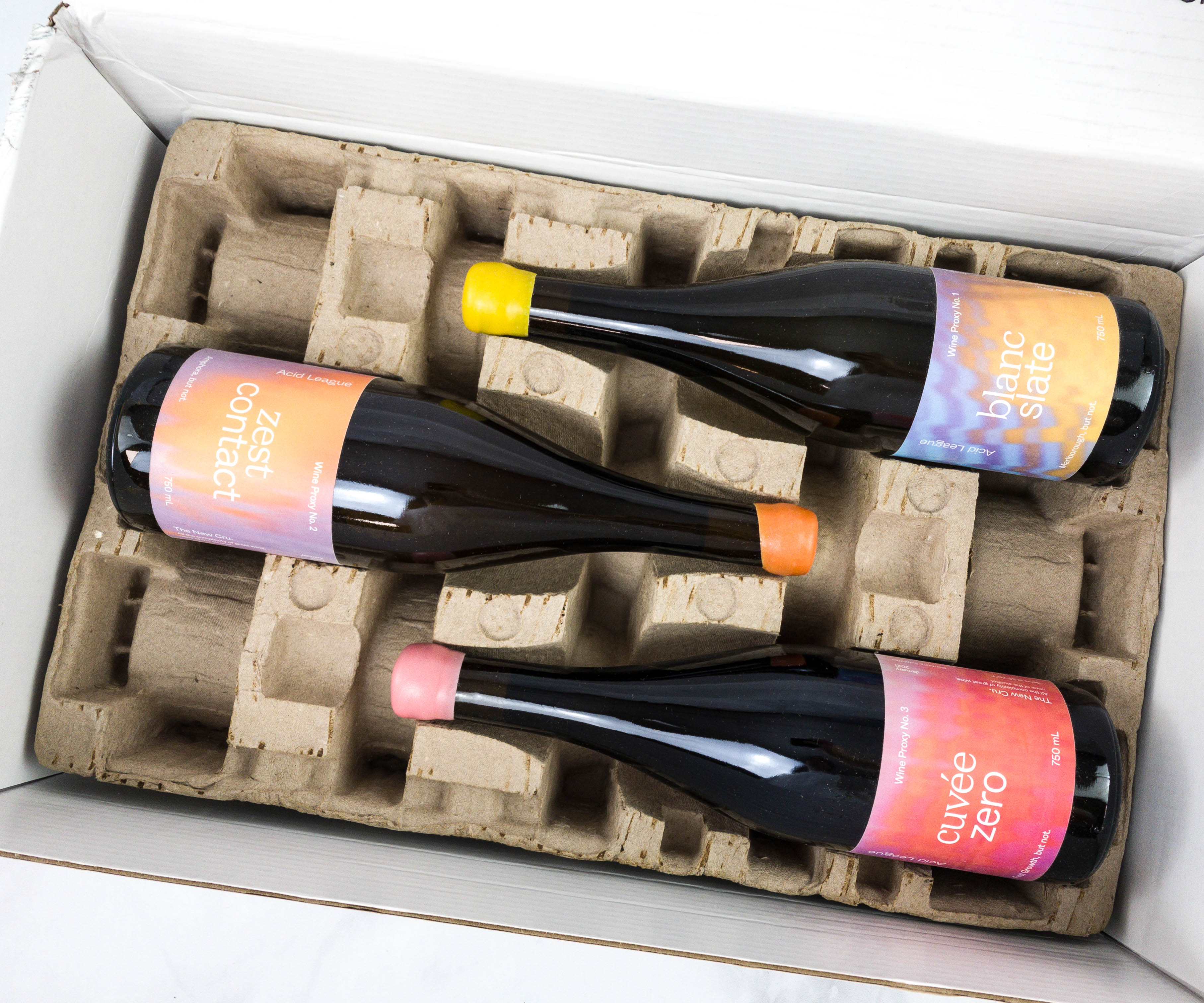 Each bottle fits perfectly on the custom carton packaging.
This card welcomes us to Acid League. It also has tips on how to store and serve the non-alcoholic drinks.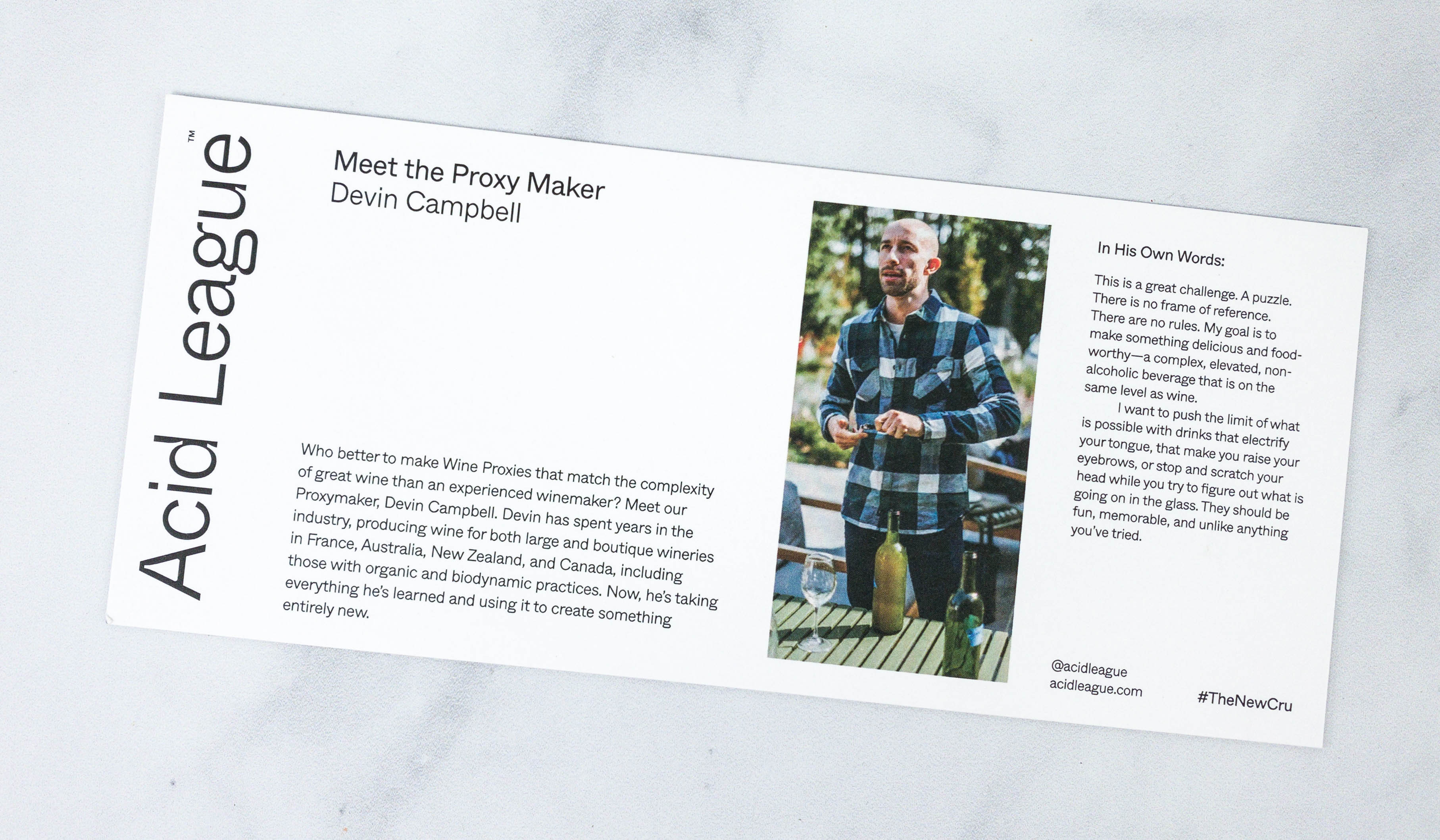 Devin Campbell, the maker of Proxies, is also featured on another card.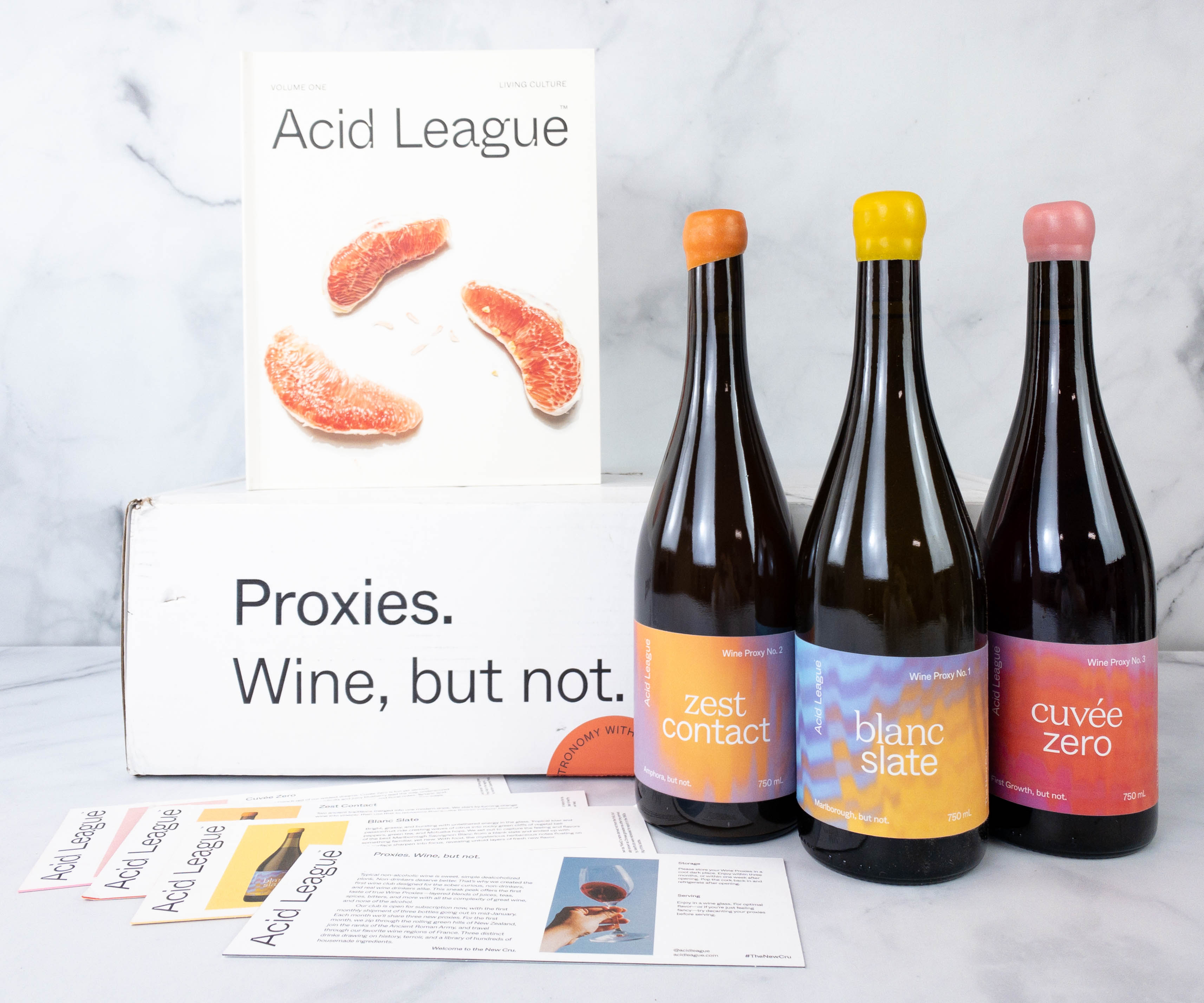 Everything in my box!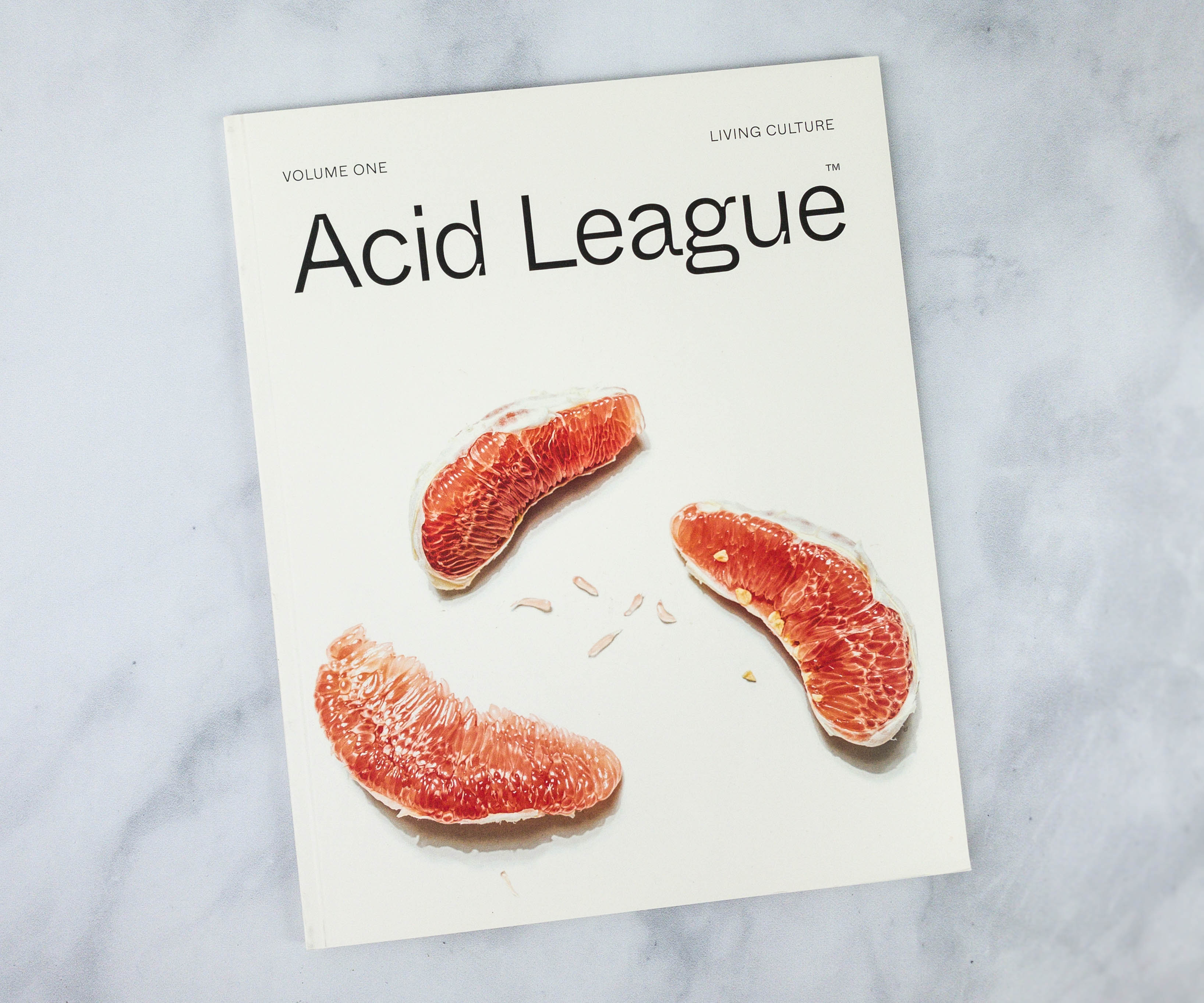 There's a copy of Living Culture Magazine in my box, which is free on all orders of 4+ items.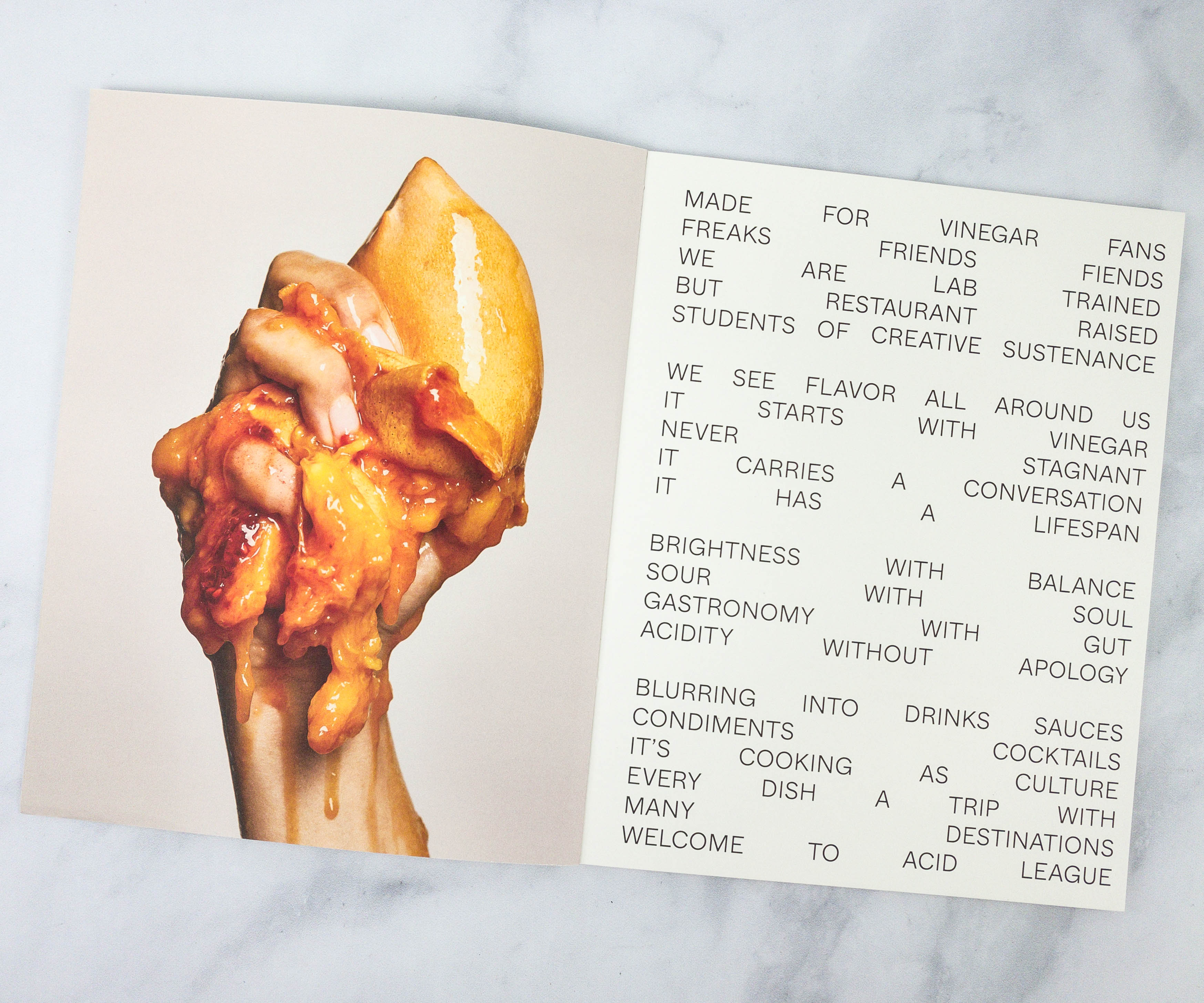 It contains interesting features about Proxies!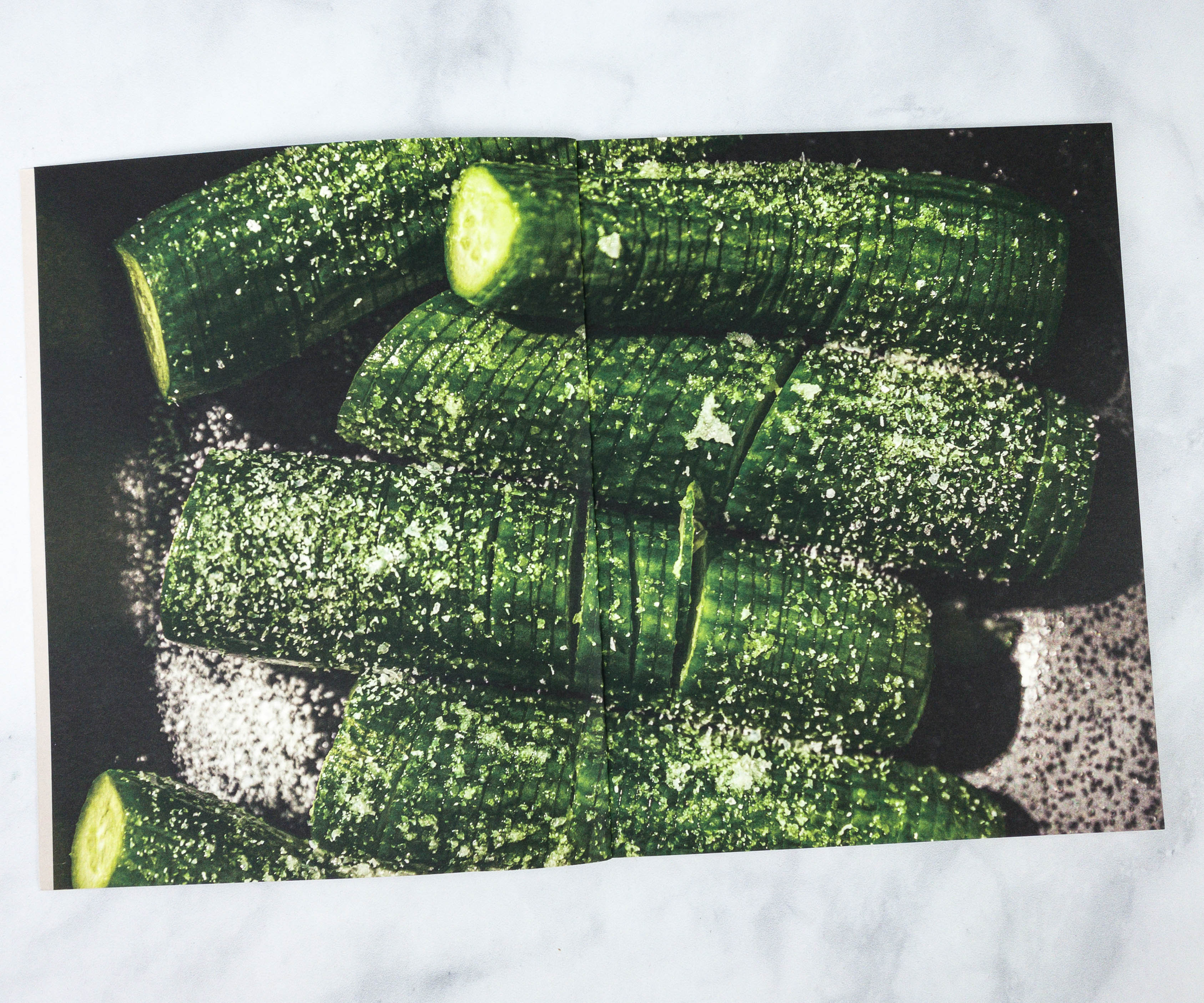 There are also a lot of vibrant photos inside.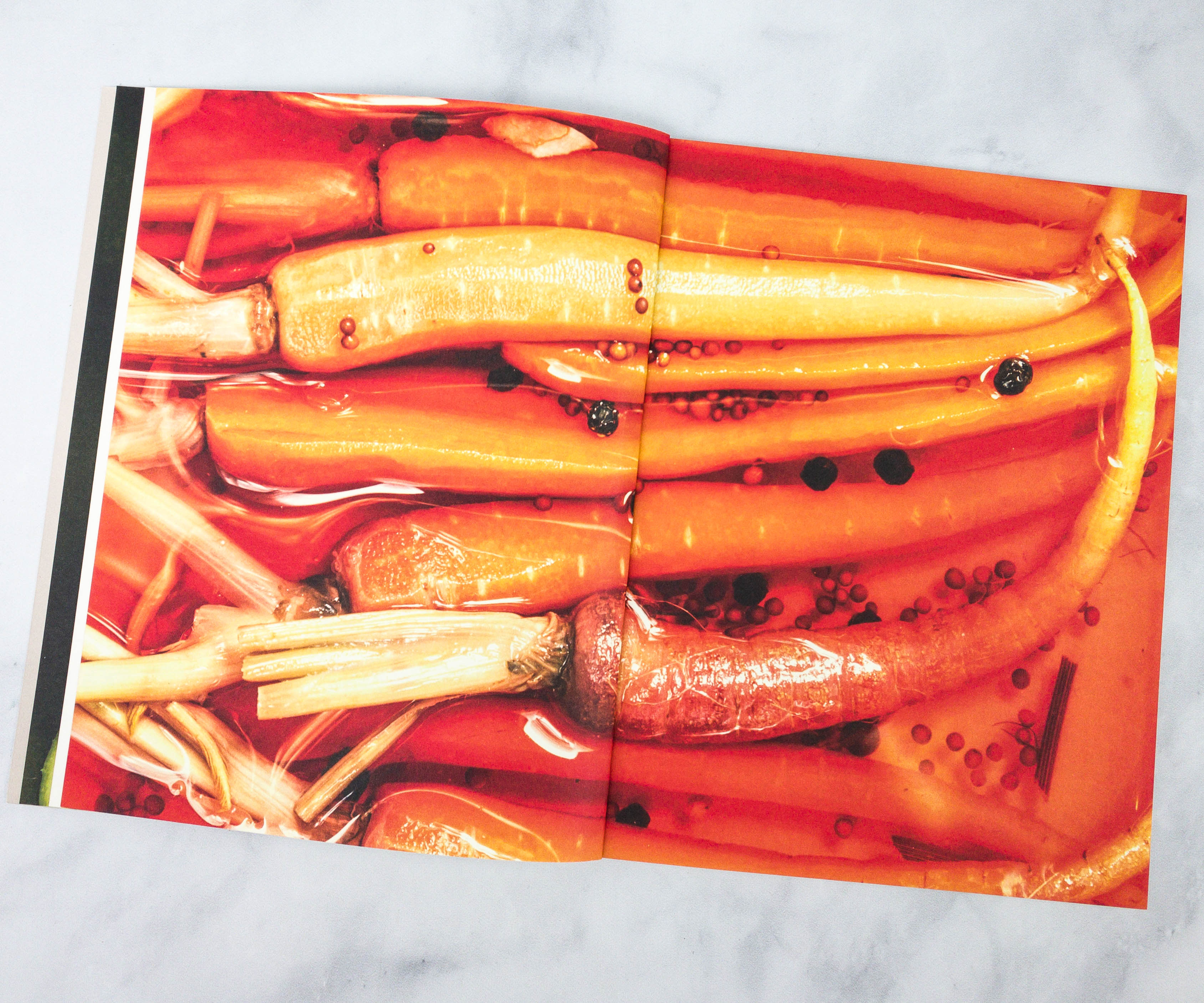 The photos feature some of the ingredients they use!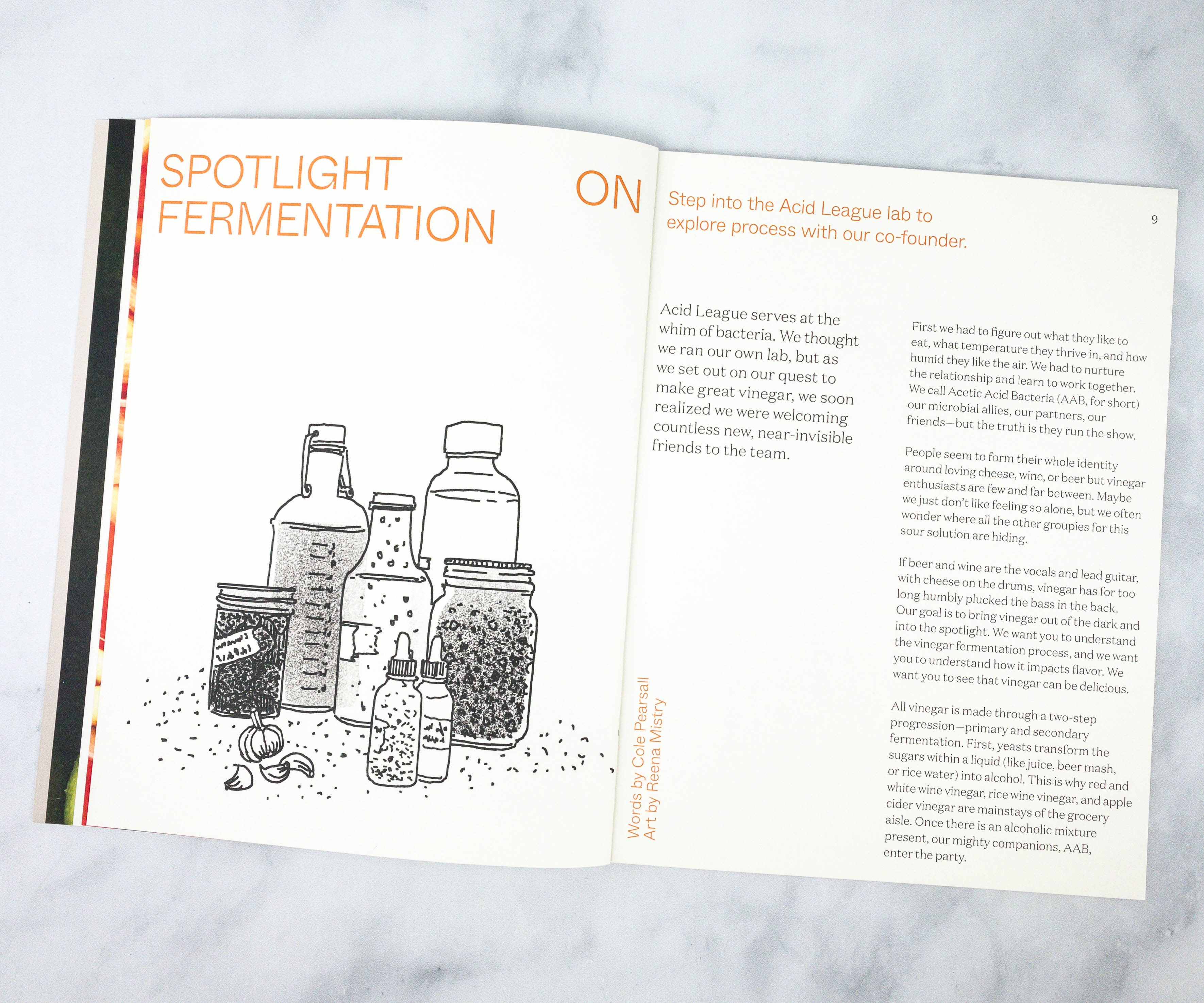 This part of the booklet is about fermentation, a process used by Acid League in making great vinegars.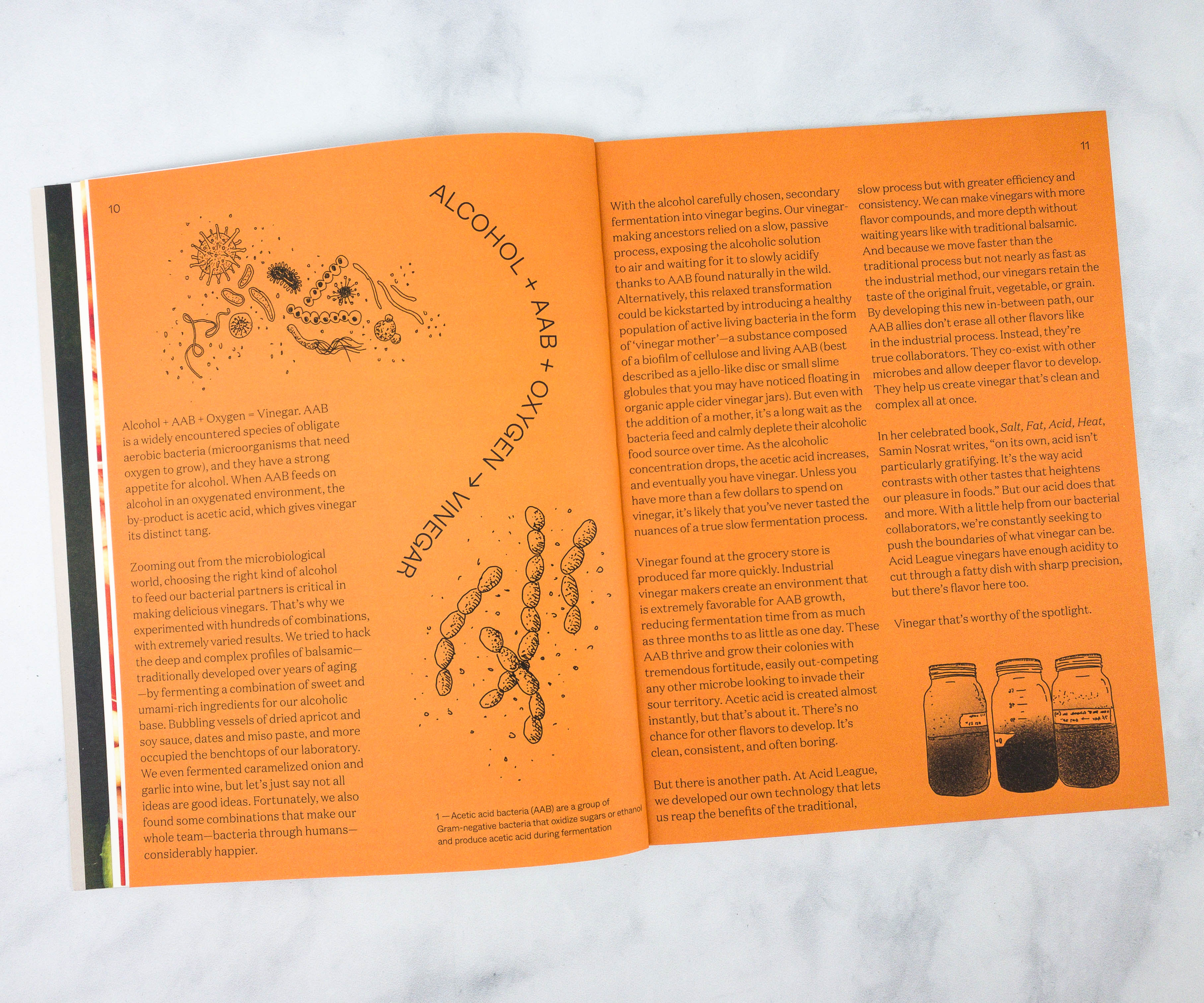 They also discussed the process of turning alcohol + AAB + oxygen into vinegar.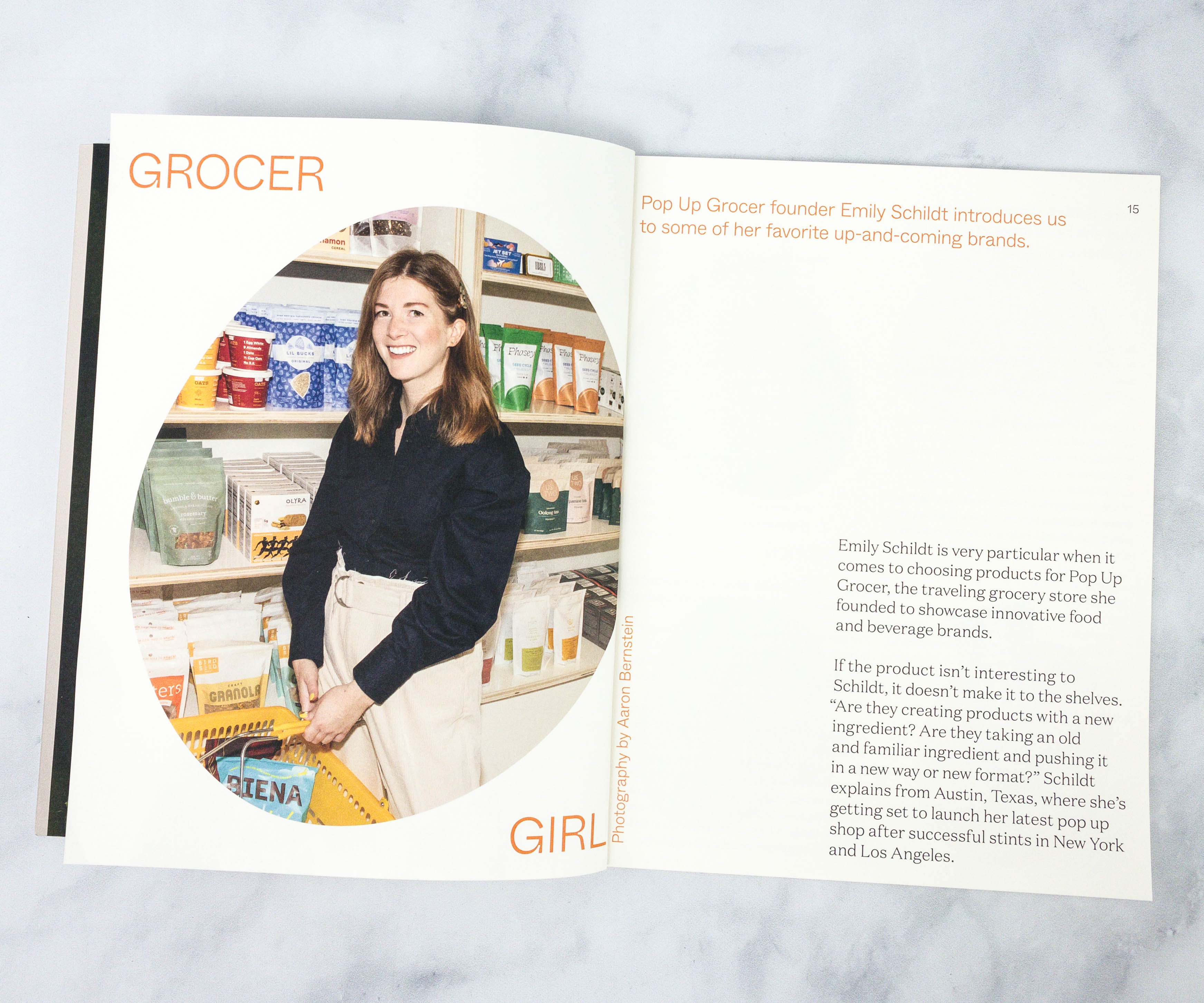 Another feature is about Pop Up Grocer founder Emily Schildt.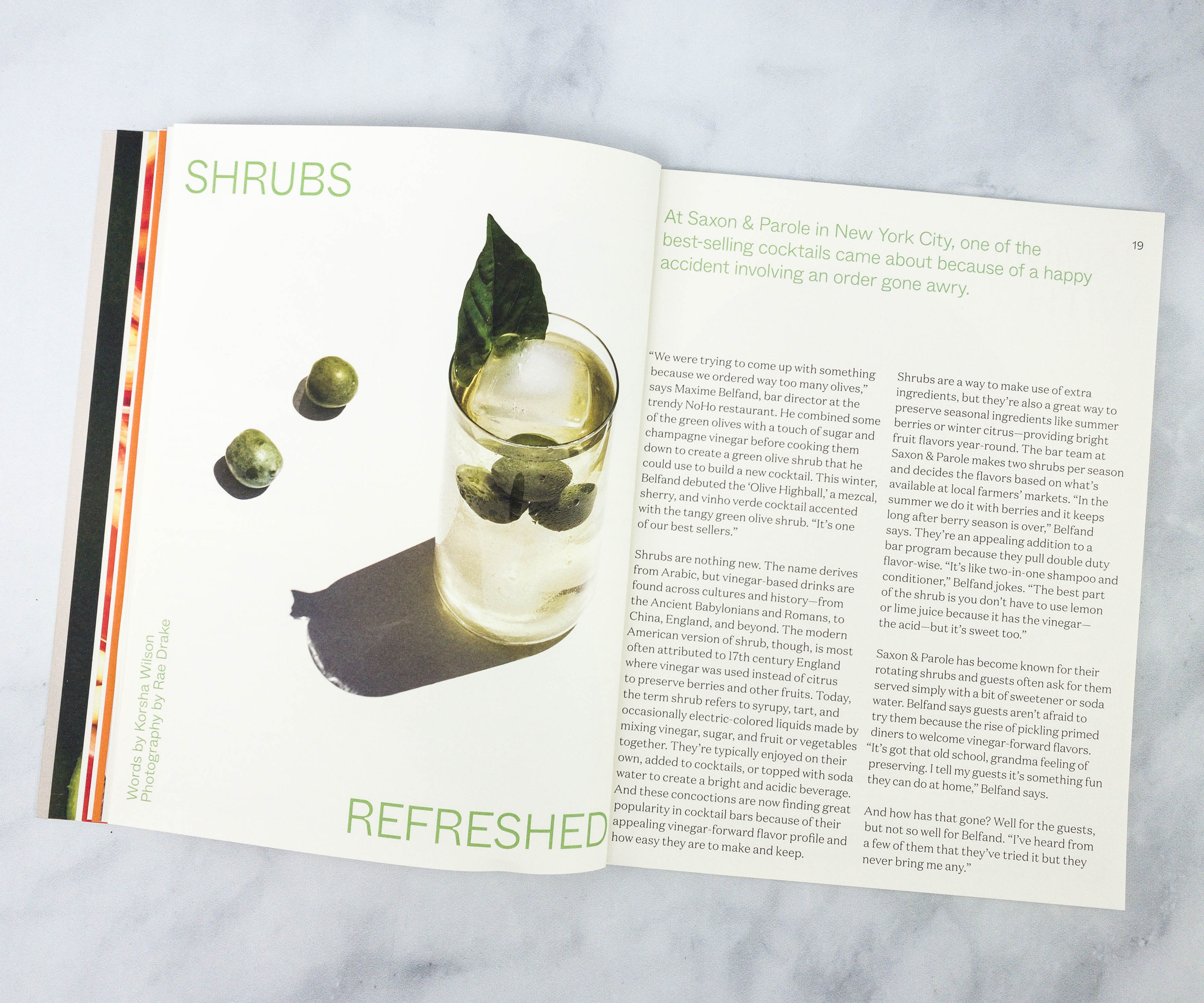 Next, there's an article about shrubs and how they're used in one of the best-selling cocktails in New York City. I'm here for it – I love shrub!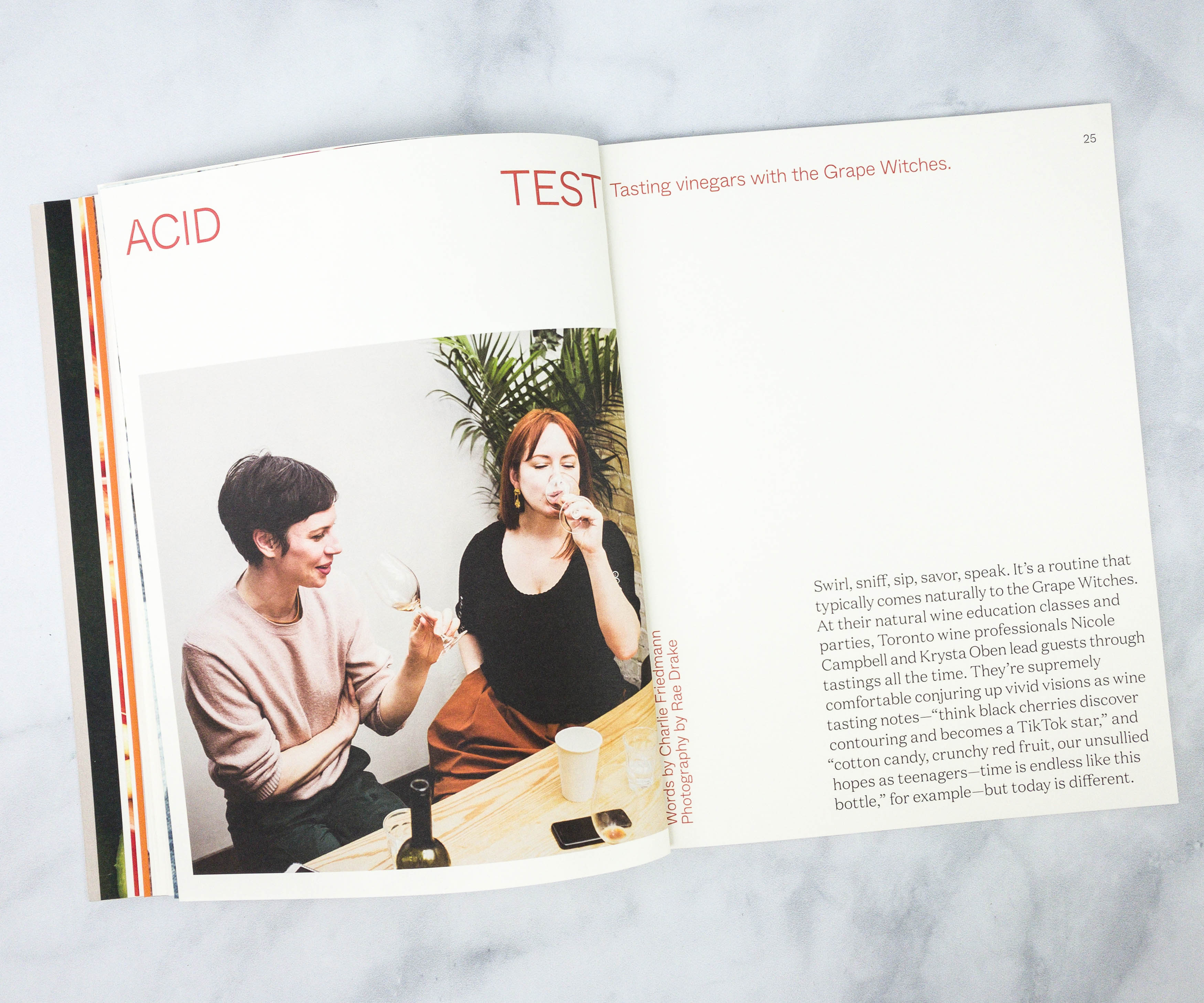 They even included a page about Grape Witches' vinegar tasting.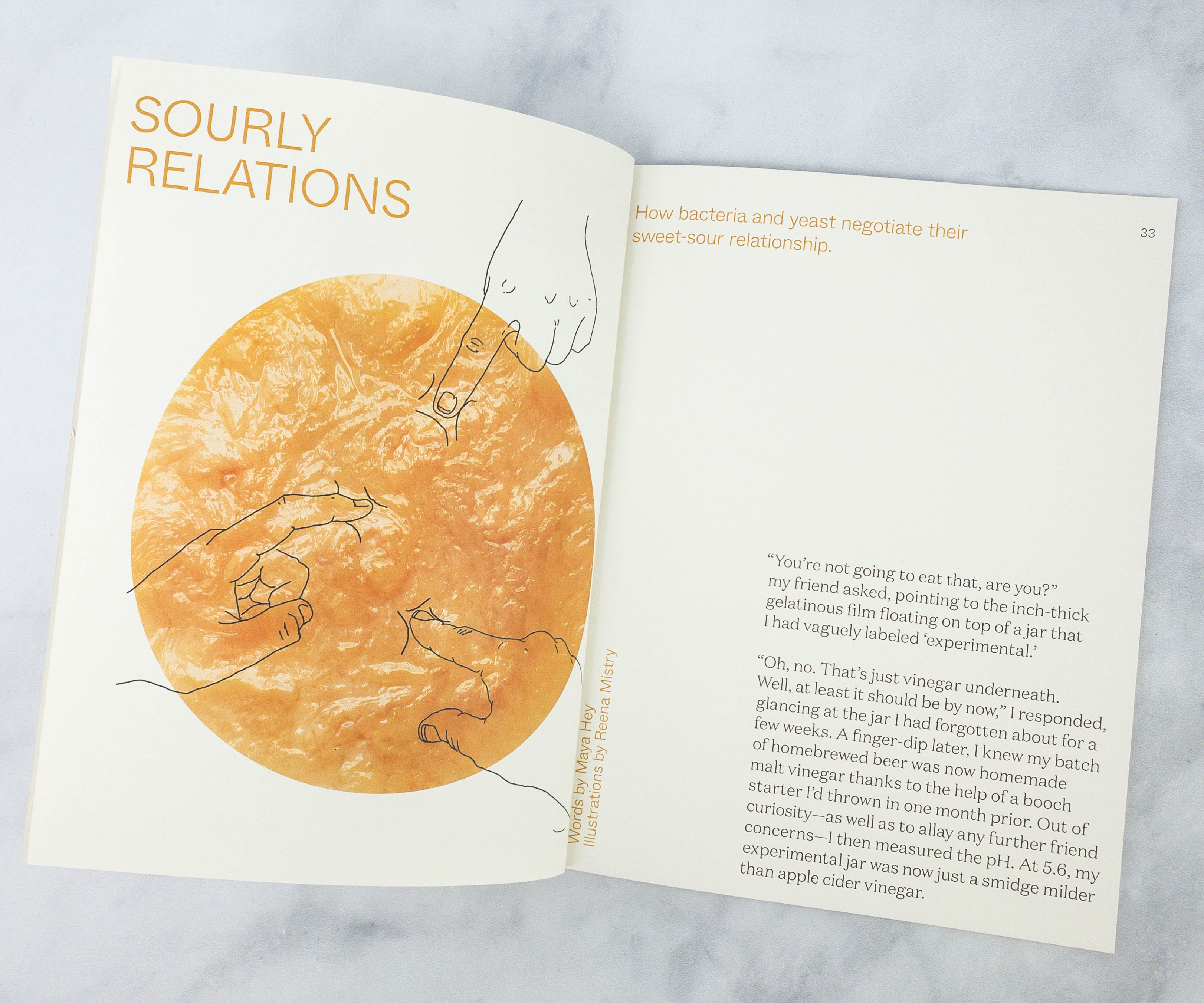 There's also a feature about bacteria and yeast, and their sweet-sour relationship.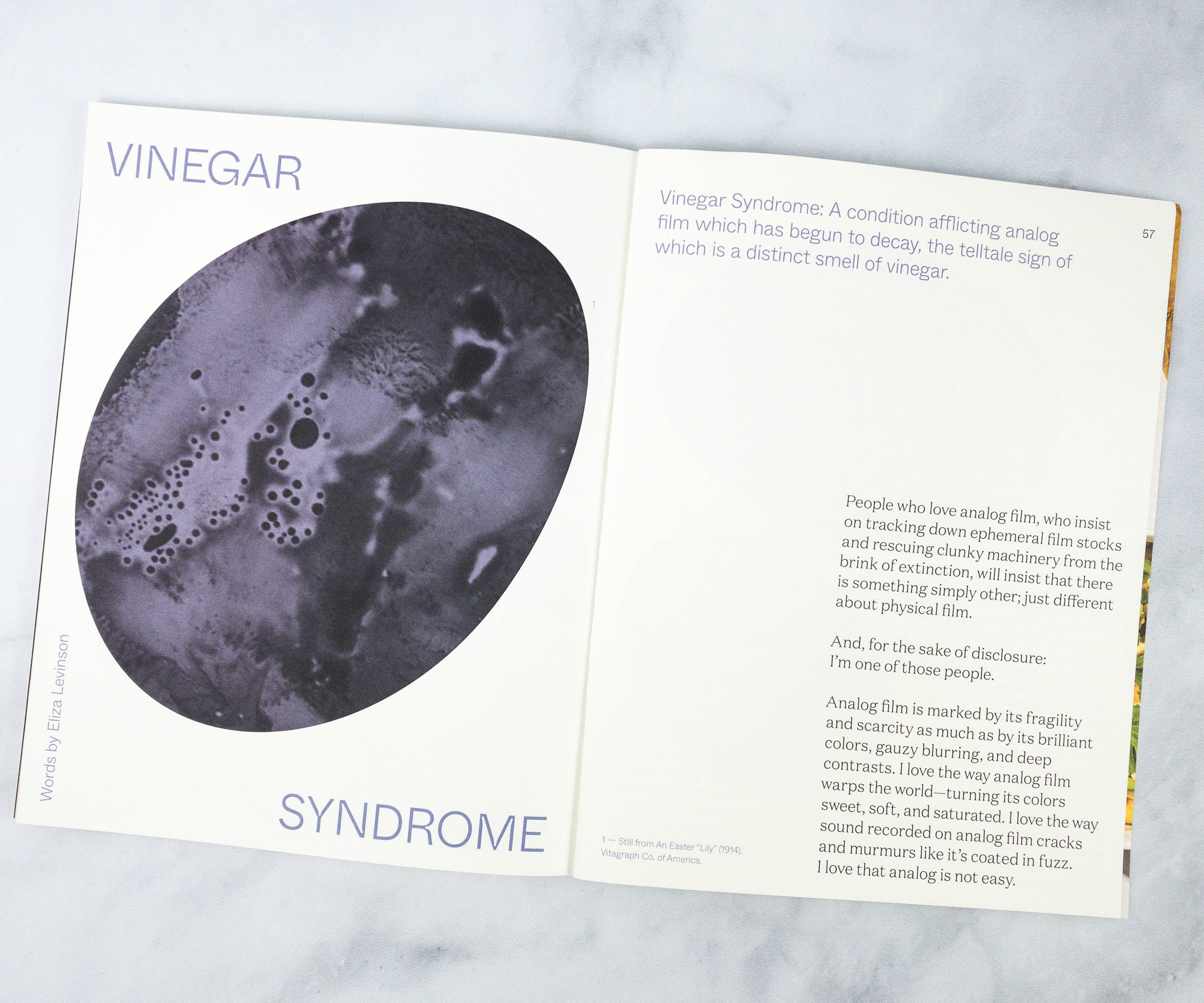 Lastly, they talked about the Vinegar Syndrome. There are a lot of information in this magazine and I had a great time reading it!
The proxies came with their own card profile.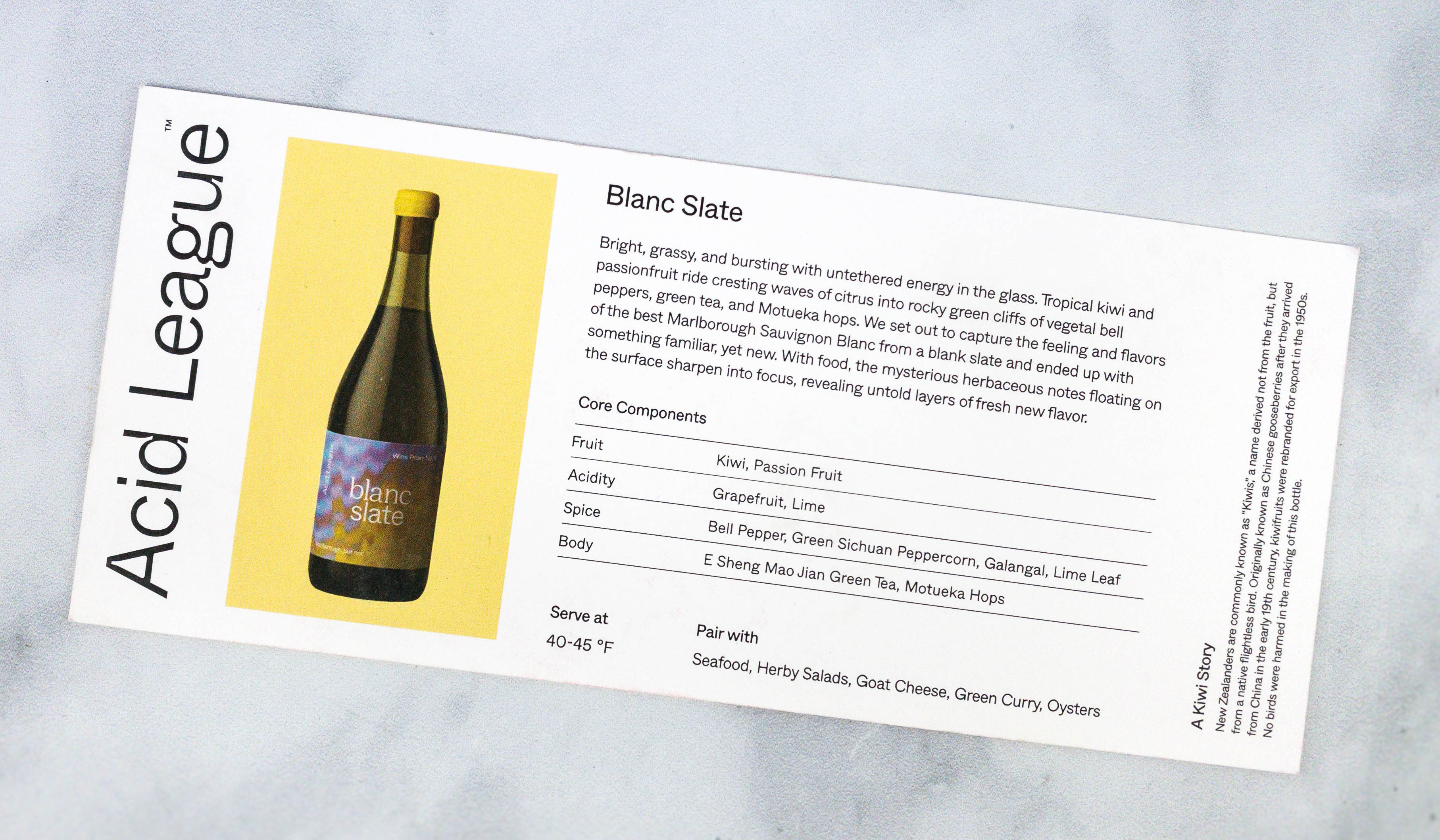 First up is Blanc Slate!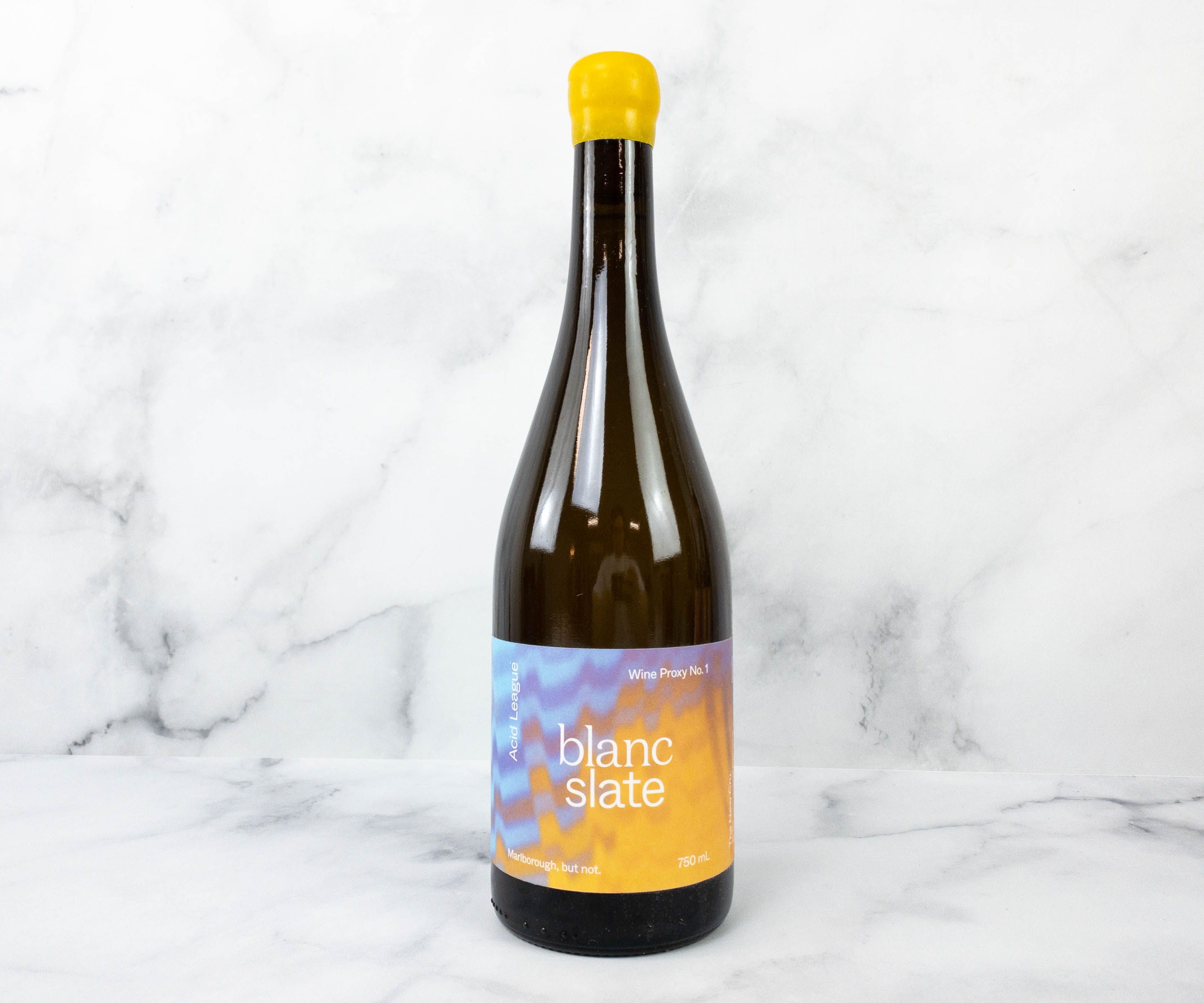 Blanc Slate. Wine Proxy No.1 is bursting with tropical kiwi and passion fruit flavors. It also has bell peppers, green sichuan peppercorn, galangal, and lime leaf that give each sip a spicy kick.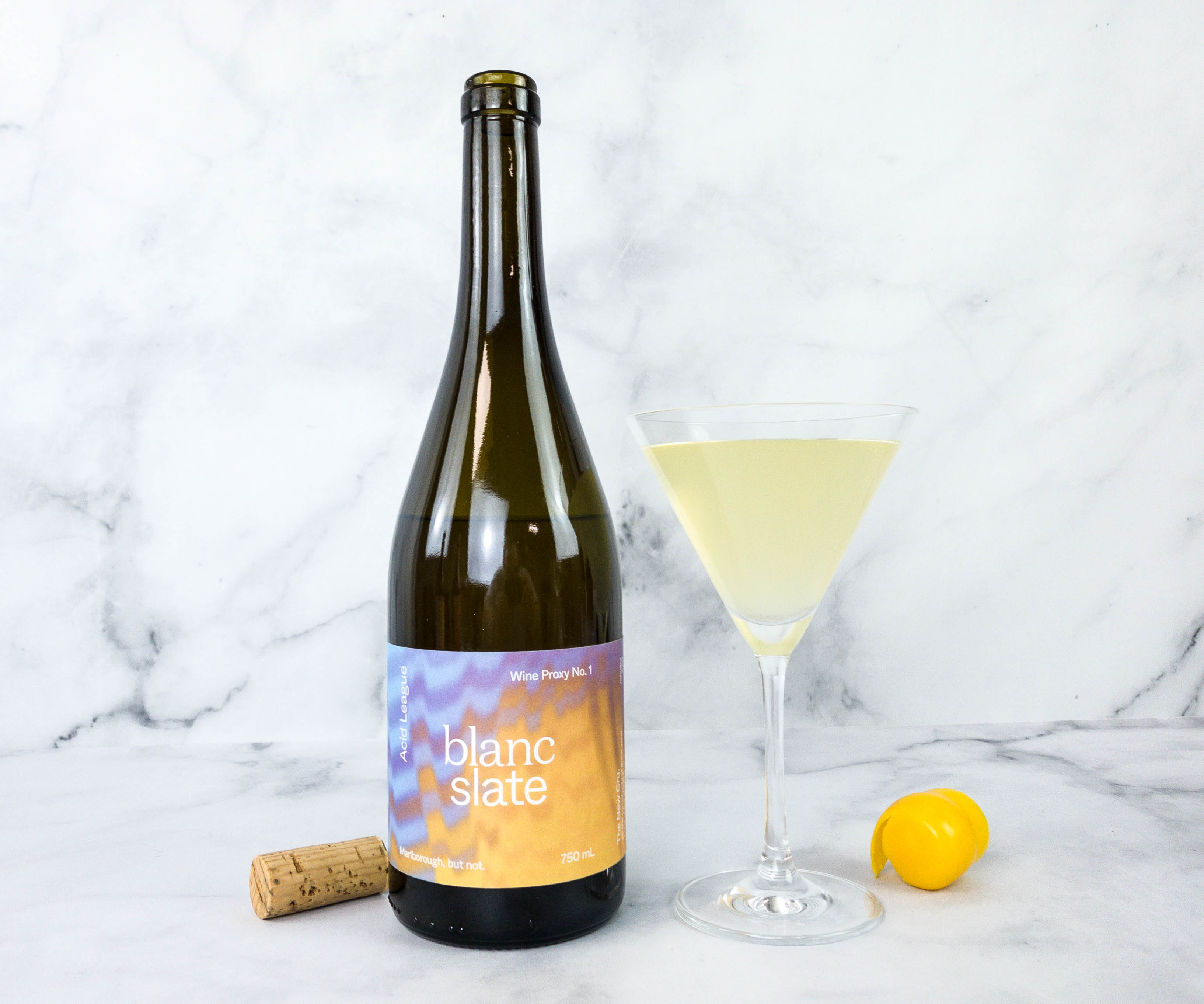 This drink is an ideal partner with seafood, herby salad, goat cheese, green curry, oysters, and more!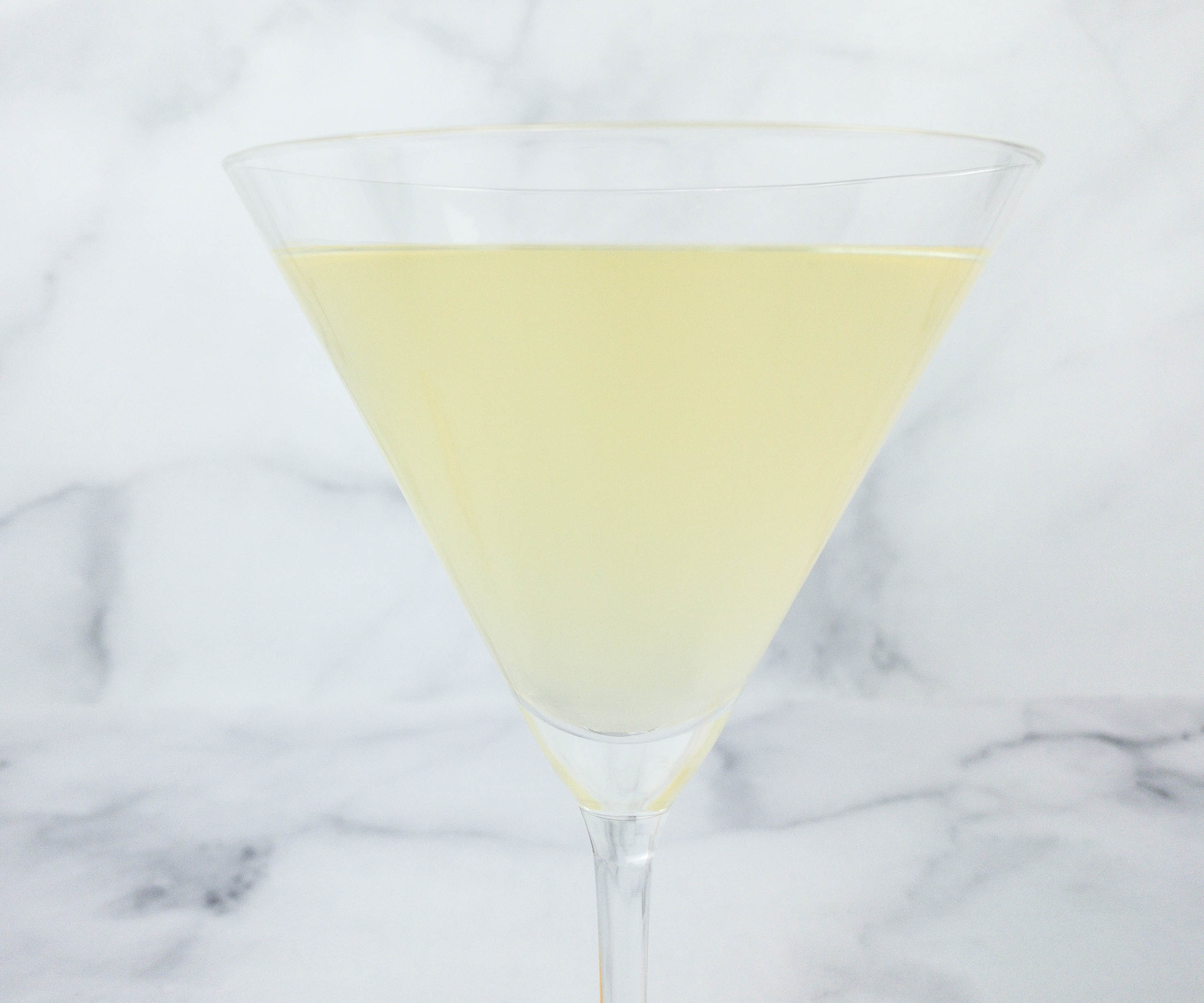 I enjoyed the bright pop of flavors in each glass – it is bright and full of energy of tropical and spring flavors itching to come forth.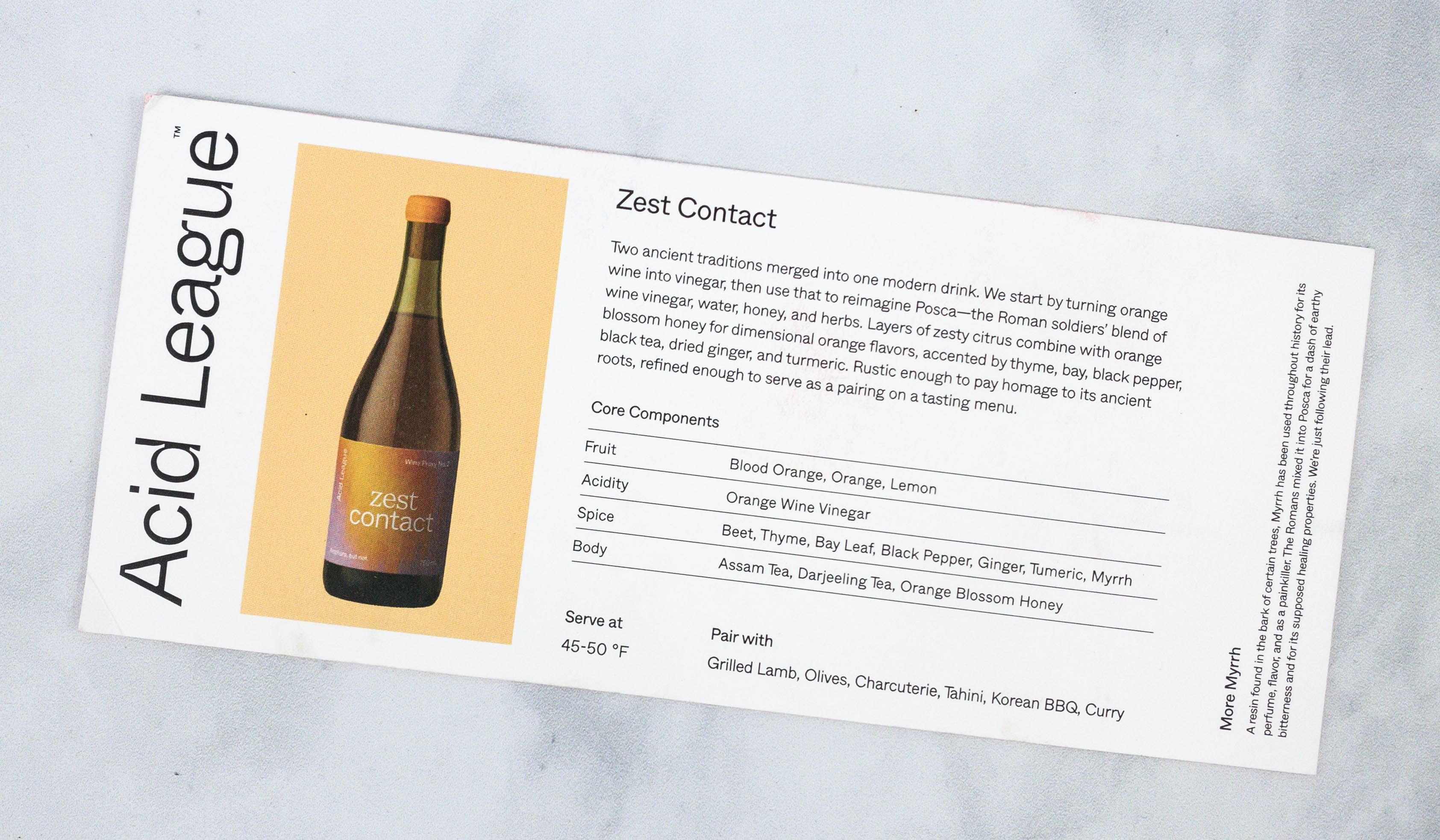 Next up is Wine Proxy No. 2, Zest Contact!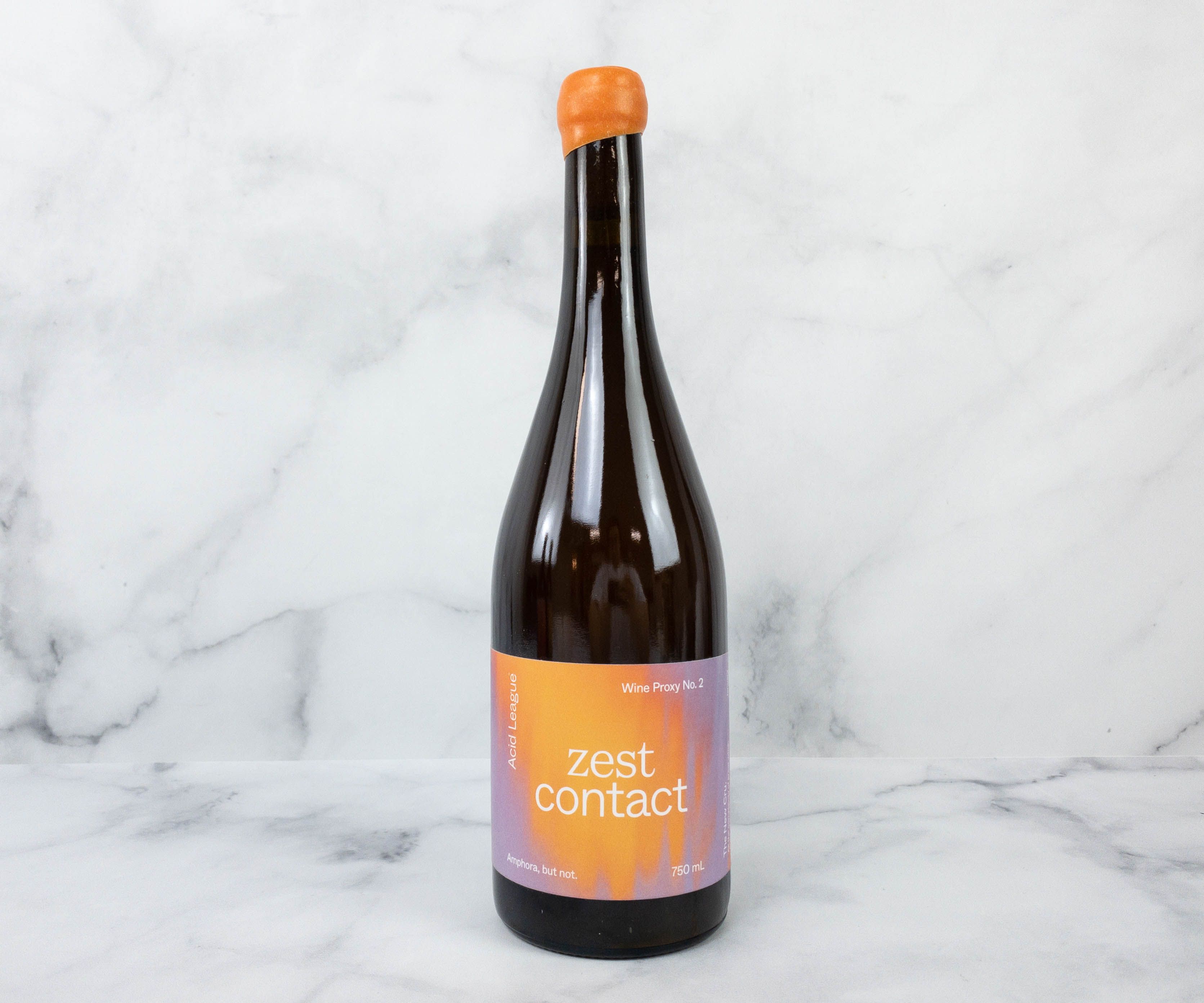 Zest Contact. Acid League turns orange wine into vinegar then uses it to reimagine Posca, the Roman soldier's blend of wine vinegar, water, honey, and herbs. Layers of zesty citrus were also combined with orange blossom honey for a refreshing taste.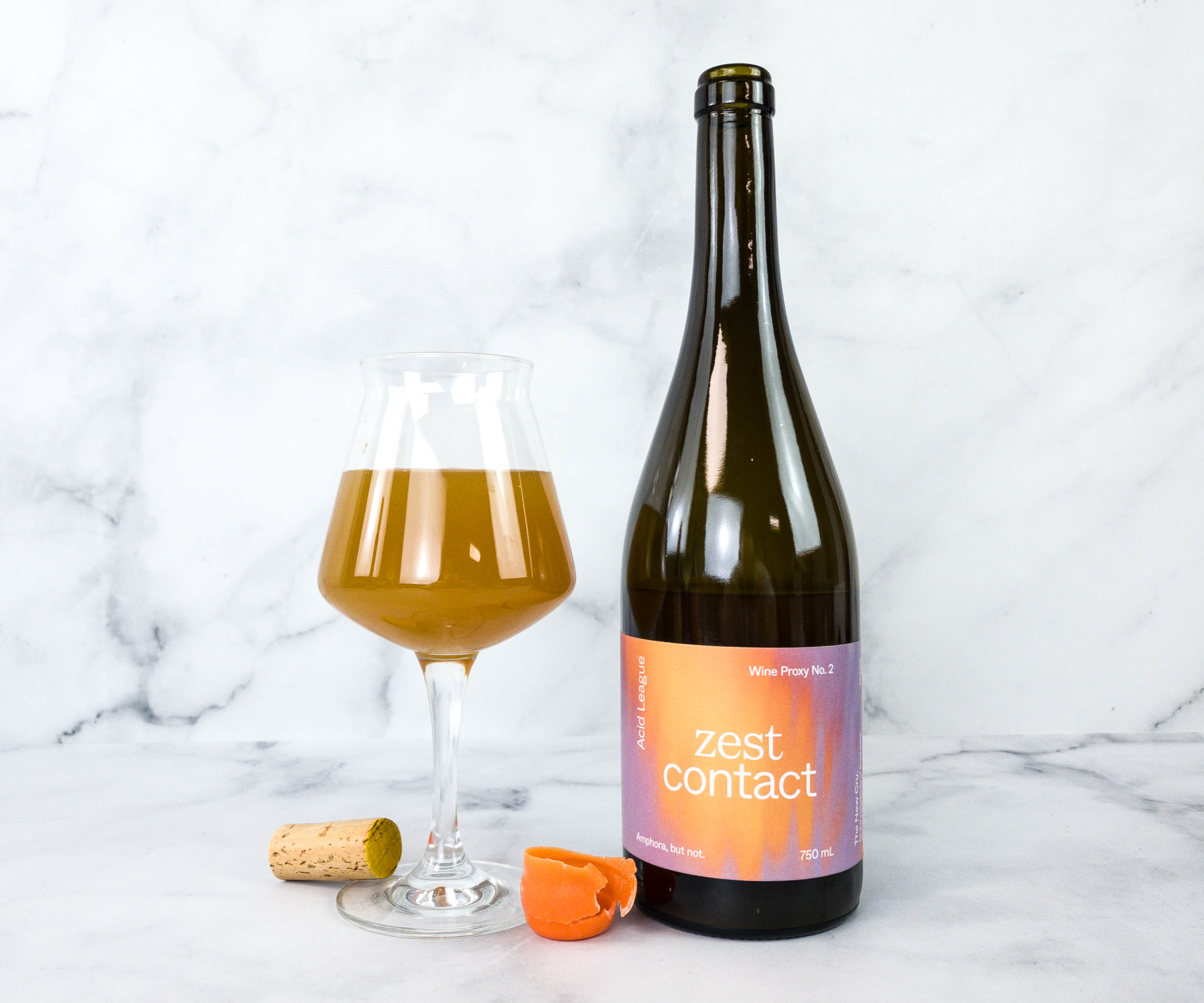 This drink is accented by thyme, bay, black pepper, black tea, dried ginger, and turmeric. We really picked the right glass for this one – it tasted almost like a zesty beer.
You can pair this drink with grilled lamb, olives, charcuterie, tahini, Korean BBQ, and curry. It was citrusy, sharp, and indeed rustic. I liked the pairing suggestions for this one especially – it really needs a strong meal to pair with!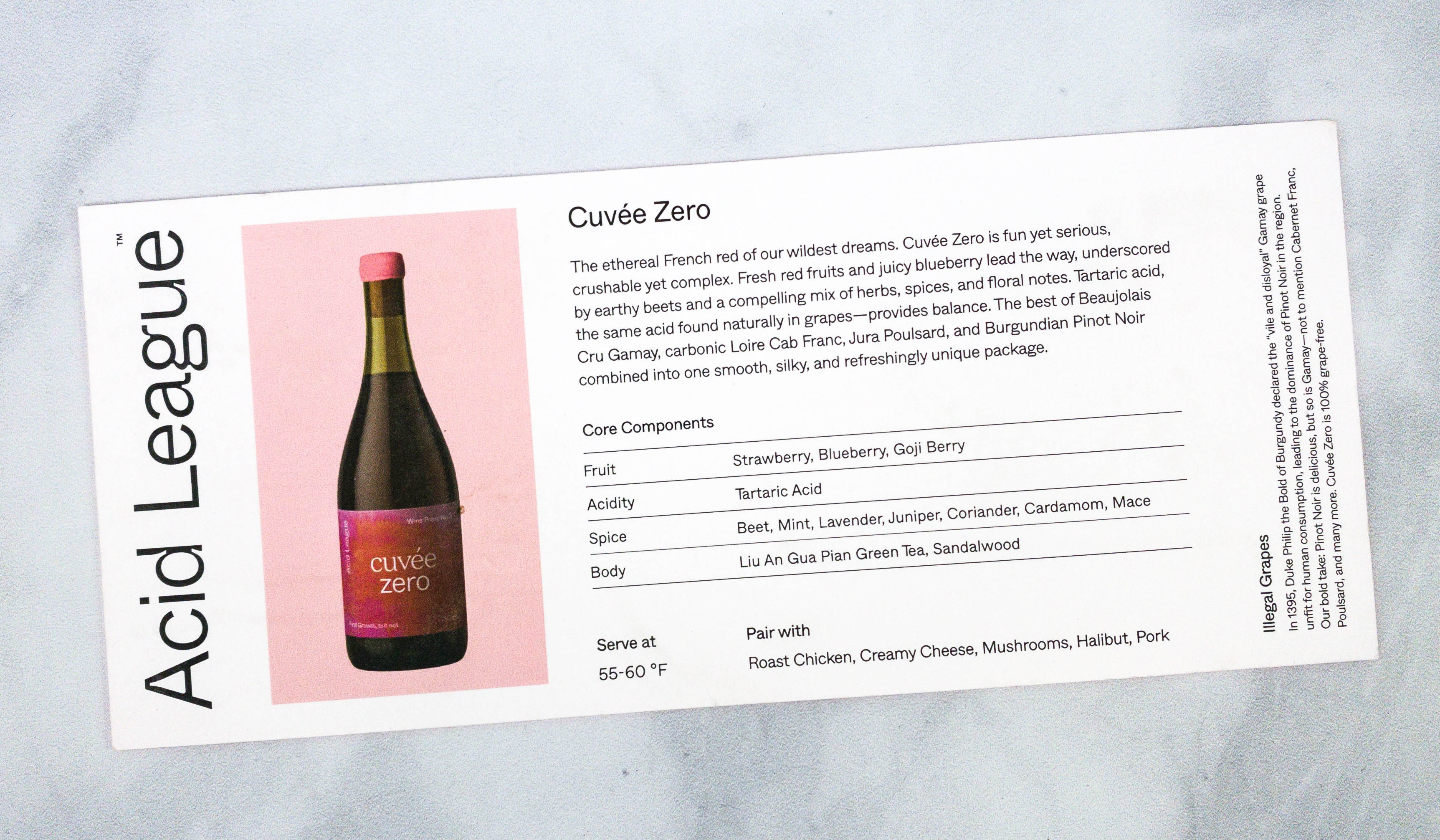 The last bottle in the box is Wine Proxy No.3, Cuvée Zero!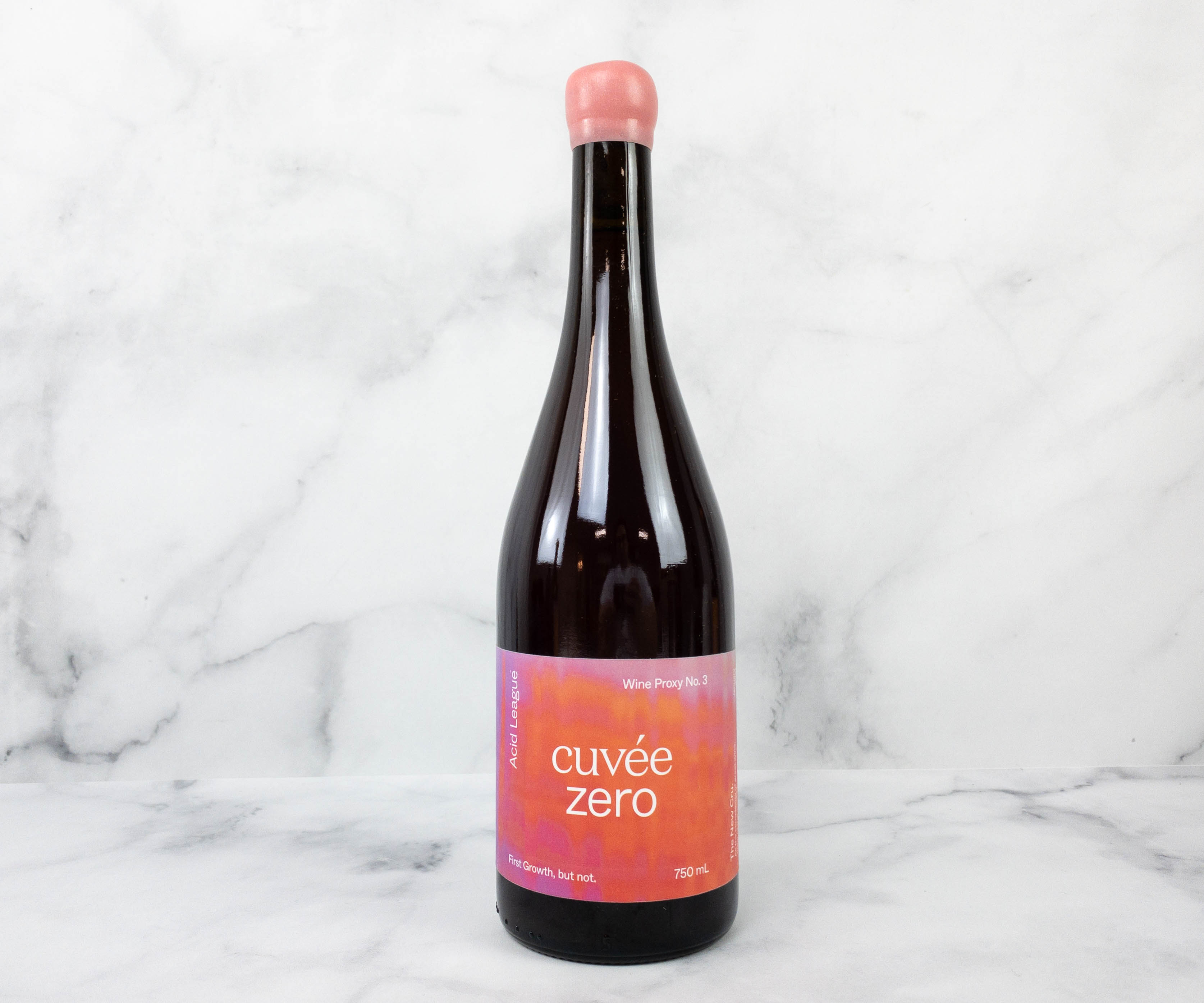 Cuvée Zero. Fresh red fruits and juicy blueberry spearheads this drink's flavor. It's underlined by earthy beets and a binding mix of herbs, spices, and floral notes.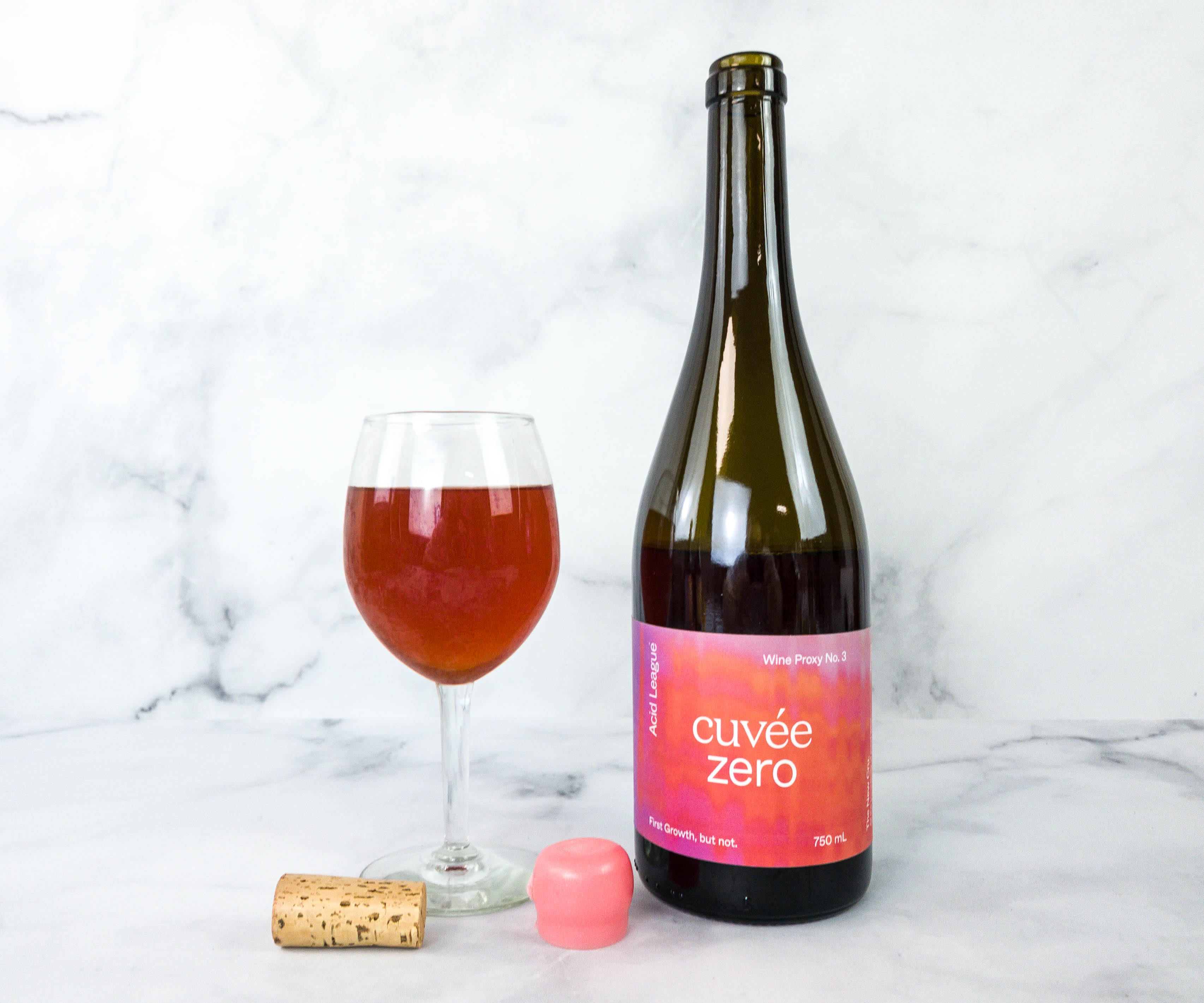 Tartaric acid that is naturally found in grapes provided the balance of flavors on this drink.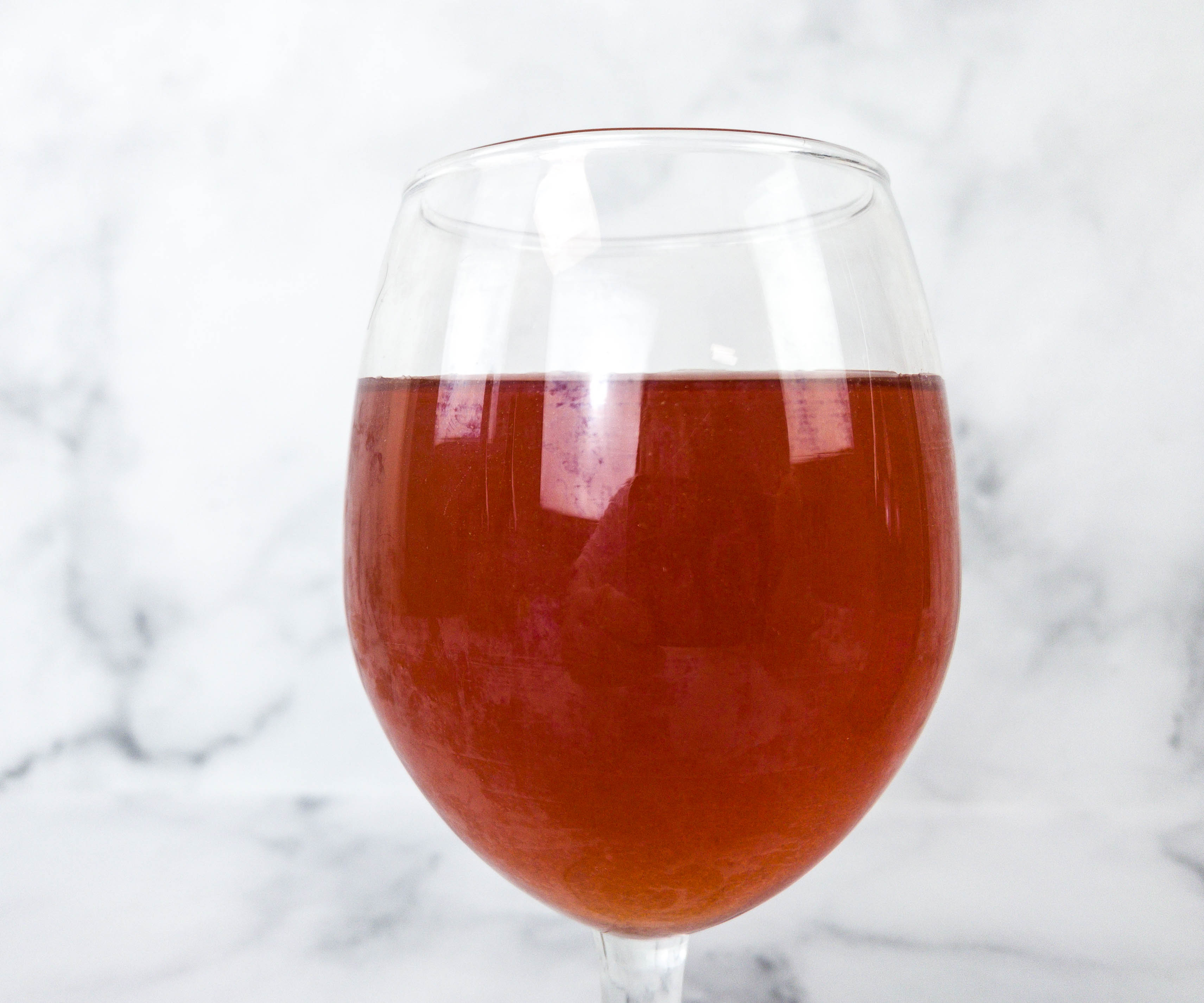 This goes well with roast chicken, creamy cheese, mushrooms, halibut, and pork. If you're a wine drinker, just kind of go with what the Proxy looks like, and that's what you should serve it with. It was really easy to pair just doing this. We liked the fruity vibe of this one!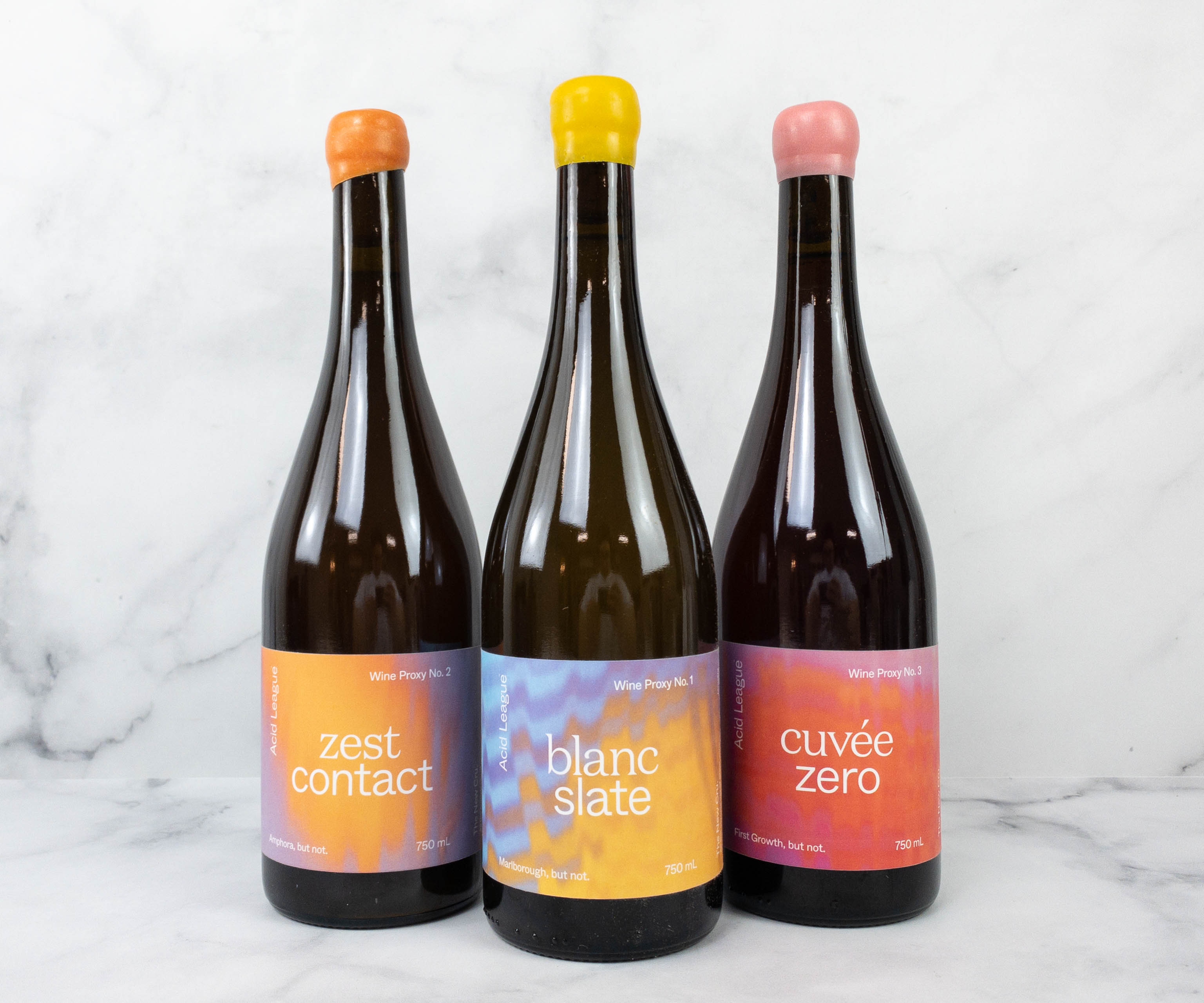 Here's a final look at this month's Wine Proxies!
I had a blast with my first box from Wine Proxies! They make great non-alcoholic wines, and what's great about them is that the feel and the flavors of the drink is still similar to actual wine. This is a nice alternative for those who want wine, but not the alcohol content and the hangover it comes with. My favorite among all the Proxies I tried this month has got to be the Zest Contact, as it was citrusy, smooth, and refreshing! The other Proxies were also good, and easy to pair with different kinds of food. Also, like regular wine, these non-alcoholic drinks are meant to be enjoyed in wine glasses. You can even decant them if you wish! Overall, I'm happy with this unique flavor experience and I'm also excited about other non-alcoholic wine flavors they will come up with next!
What do you think of the Wine Proxies by Acid League box?
Visit Wine Proxies by Acid League to subscribe or find out more!