Vegancuts Snack Box is a monthly vegan food subscription that delivers 10 or more organic and vegan treats each month. Snacks can include a pantry item or drink and most snacks are gluten-free. Each subscription box costs $24.95 monthly, or save a bit with a longer pre-paid term.
From vegan mac and cheese and delicious vegan chocolate, to avocado chips, hummus crackers and superfood smoothies, the Vegancuts Snack Box is your monthly delivery of the best vegan snacks and meal items, and drinks on the market. Open the door to at least 10 sweet & savory vegan snacks to make vegan living easier than ever before.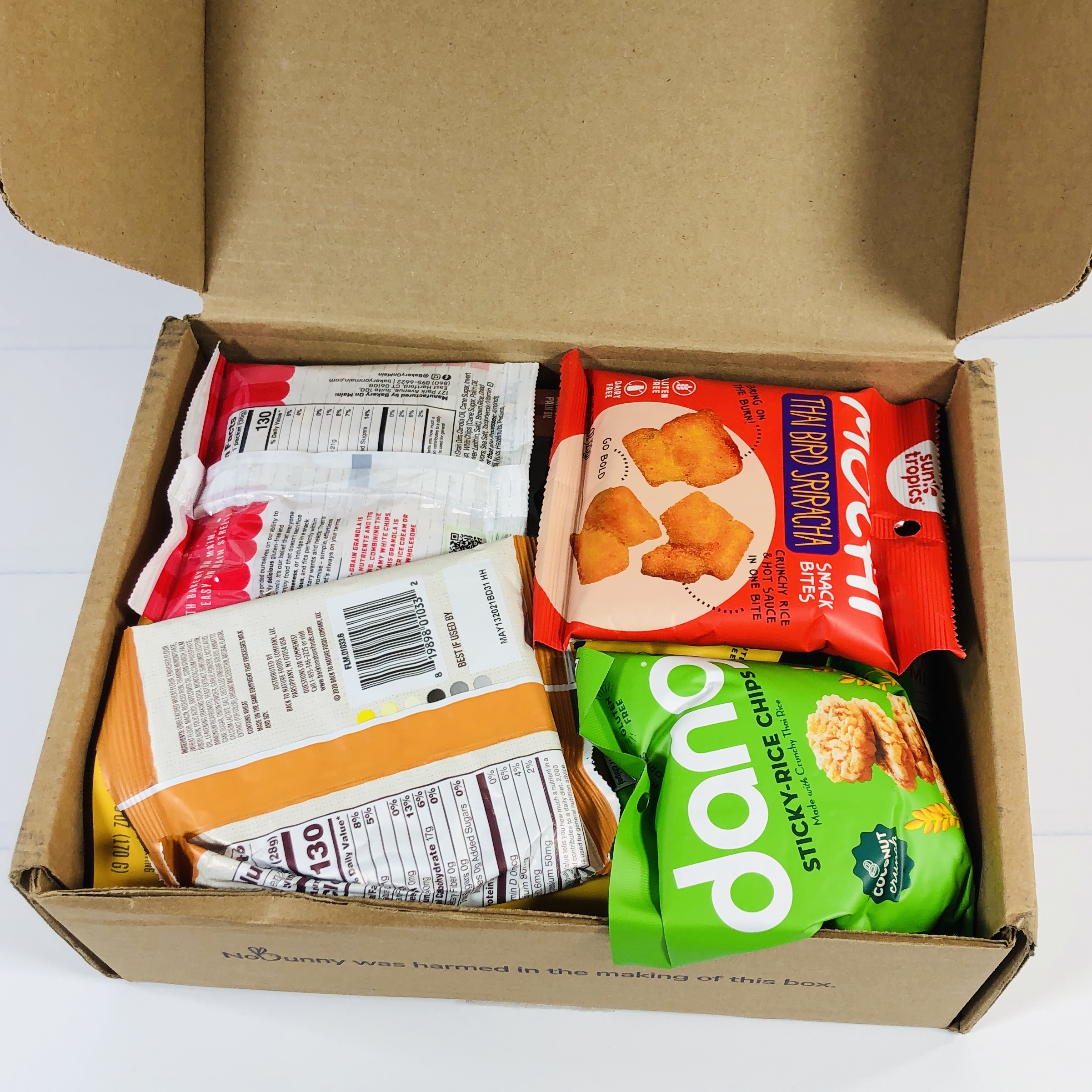 Packed as always!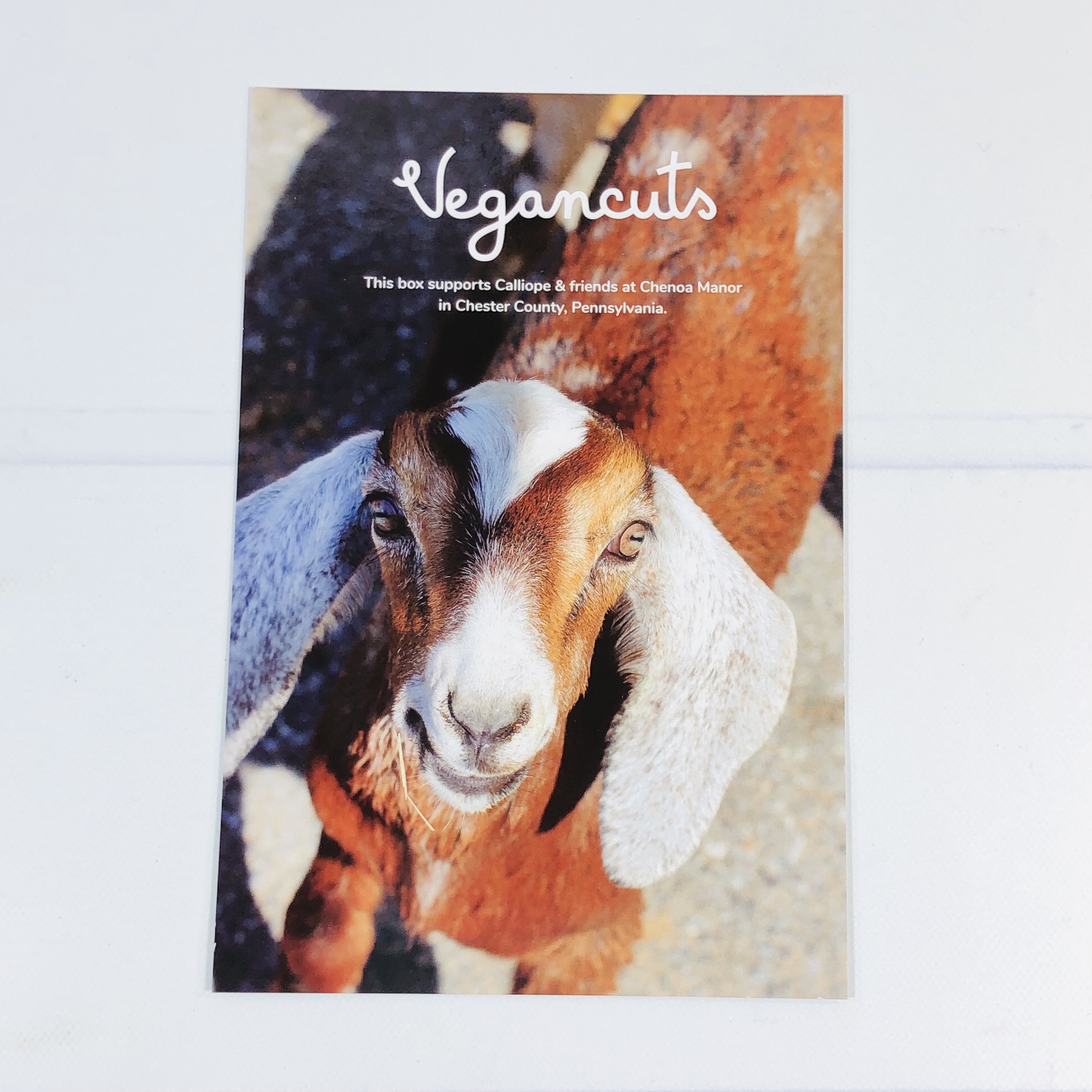 I received a card that told me proceeds from this box will go to the animals at Chenoa Manor!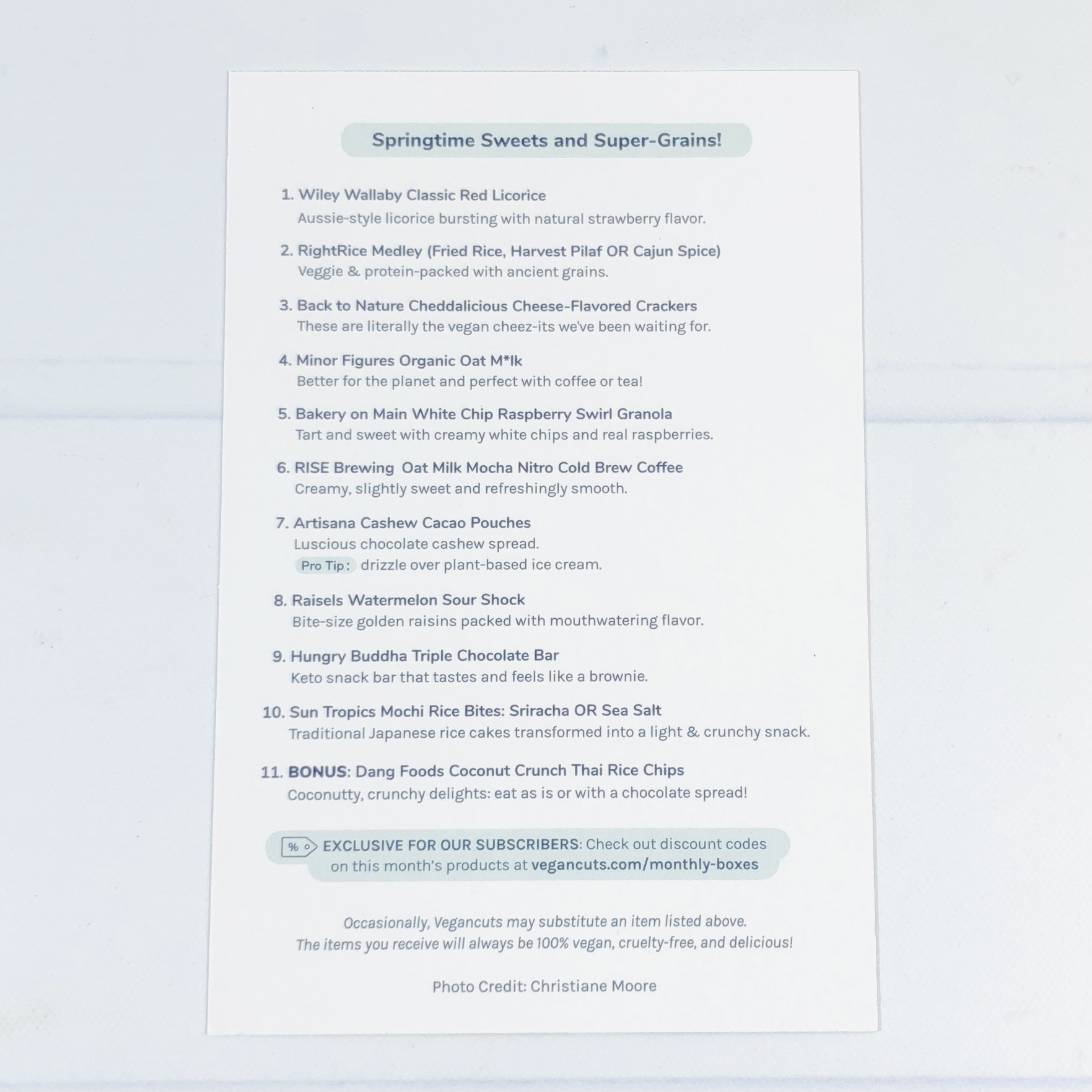 The theme for the March Box was Springtime Sweets and Super-Grains! The bottom of the card says that substitutions may be made. Check out the website for additional savings when you order full sizes from the featured brands.
Everything in my box!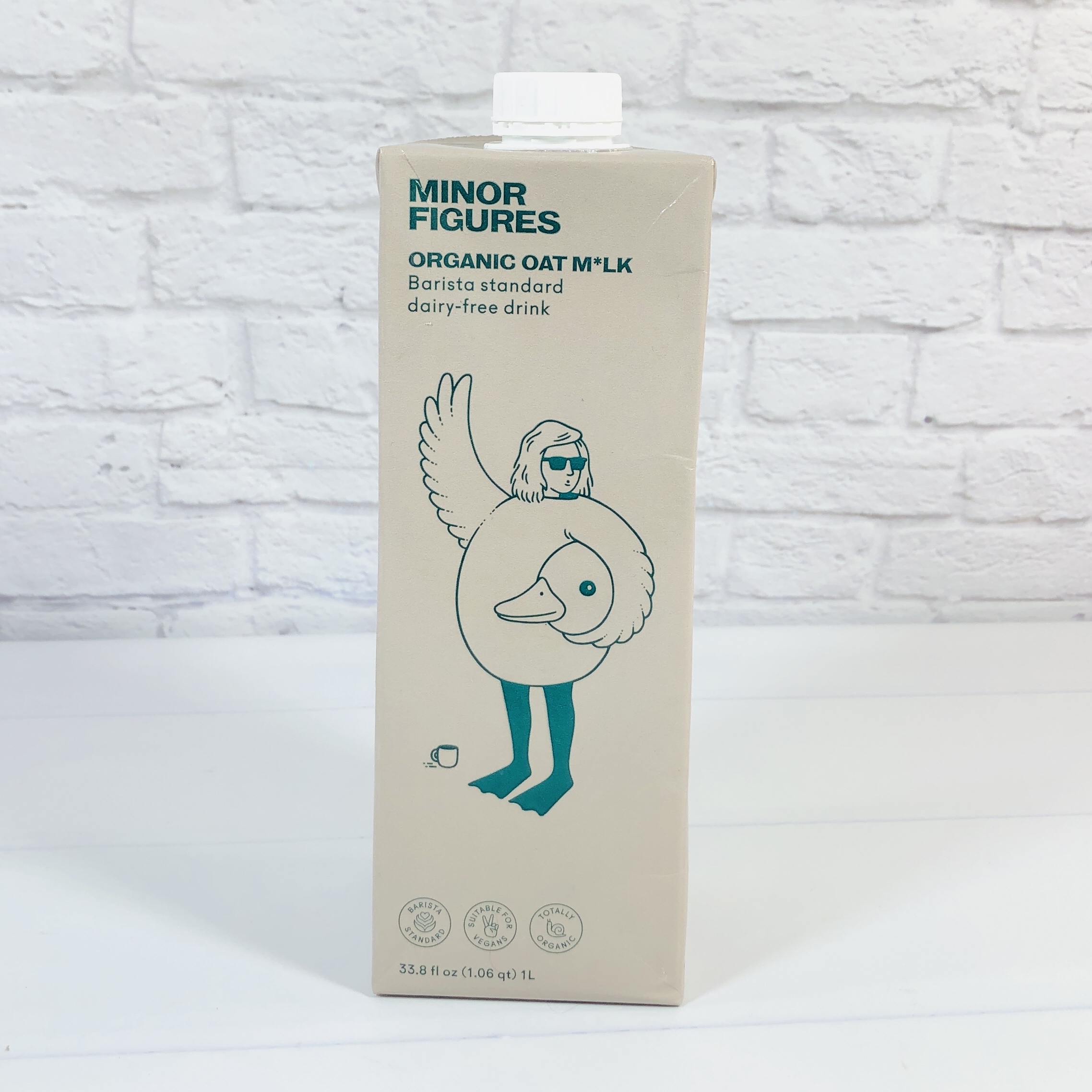 Minor Figures Organic Oat M*lk ($2.78) I tried a cup of this straight out of the box and while it had a somewhat sweet flavor it also was very bitter to my taste buds. My daughter said she would try it in her drinks but for me I will stick to my usual. It is supposed to make a good foam to top lattes. EDIT: I tried it again after placing in the refrigerator overnight and didn't think it was as bad as when I tried it at room temp.
Rise Nitro Brewing Co. Oat Milk Mocha Nitro Cold Brew Coffee ($2.49) I am not a coffee drinker but when I offered it to my coffee drinking daughter she politely declined. I think it's a personal taste thing but I imagine a wine connoisseur would probably not be impressed with a Capri Sun pouch. I will pass it along to someone who is going camping and might need a quick caffeine fix.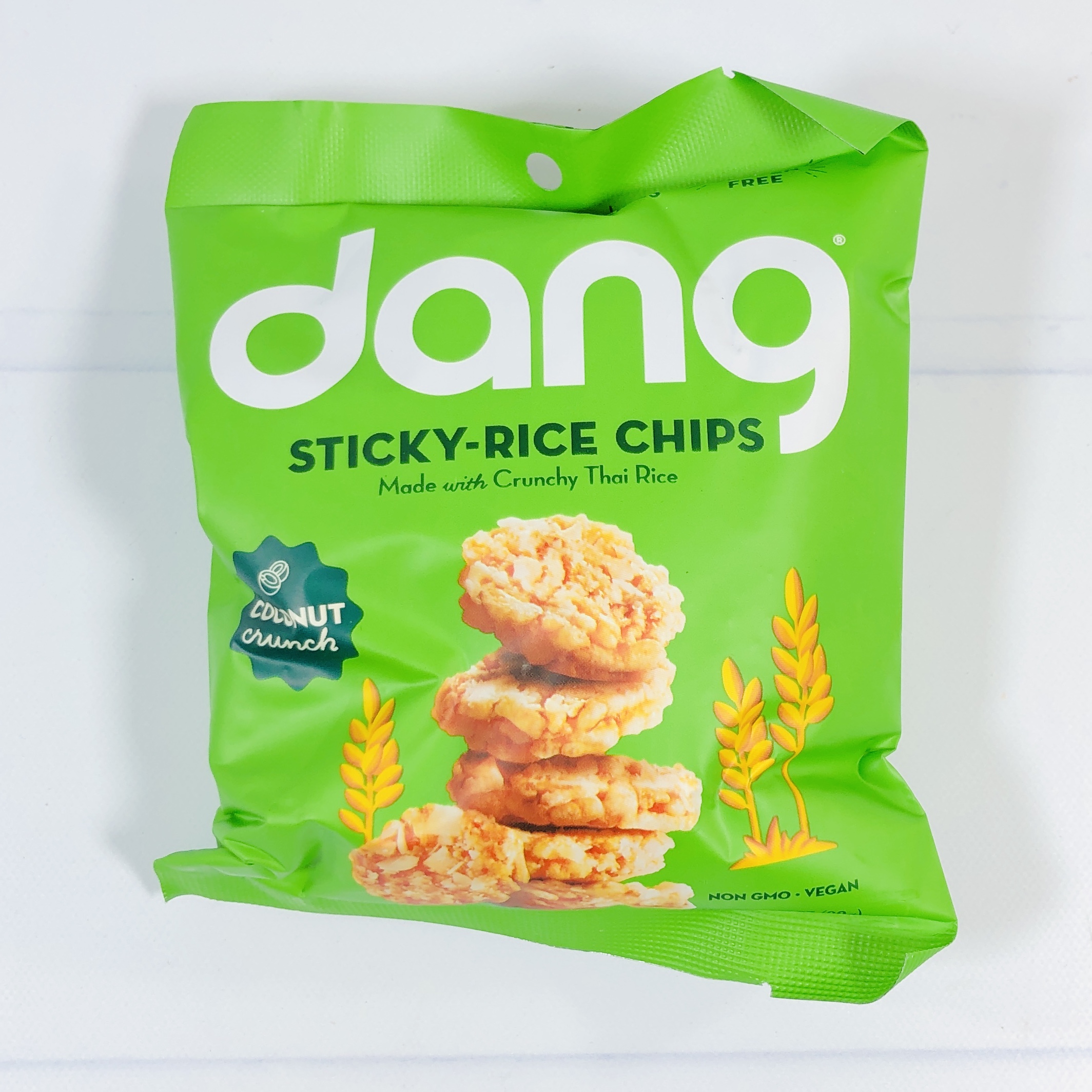 Dang Sticky Rice Chips ($1.93) were listed as a bonus snack and I'm glad it was included, it's super tasty! These are crispy and sweet, almost like a breakfast cereal. They have a slight coconut flavor and it seems familiar but I can't put my finger on what it reminds me of.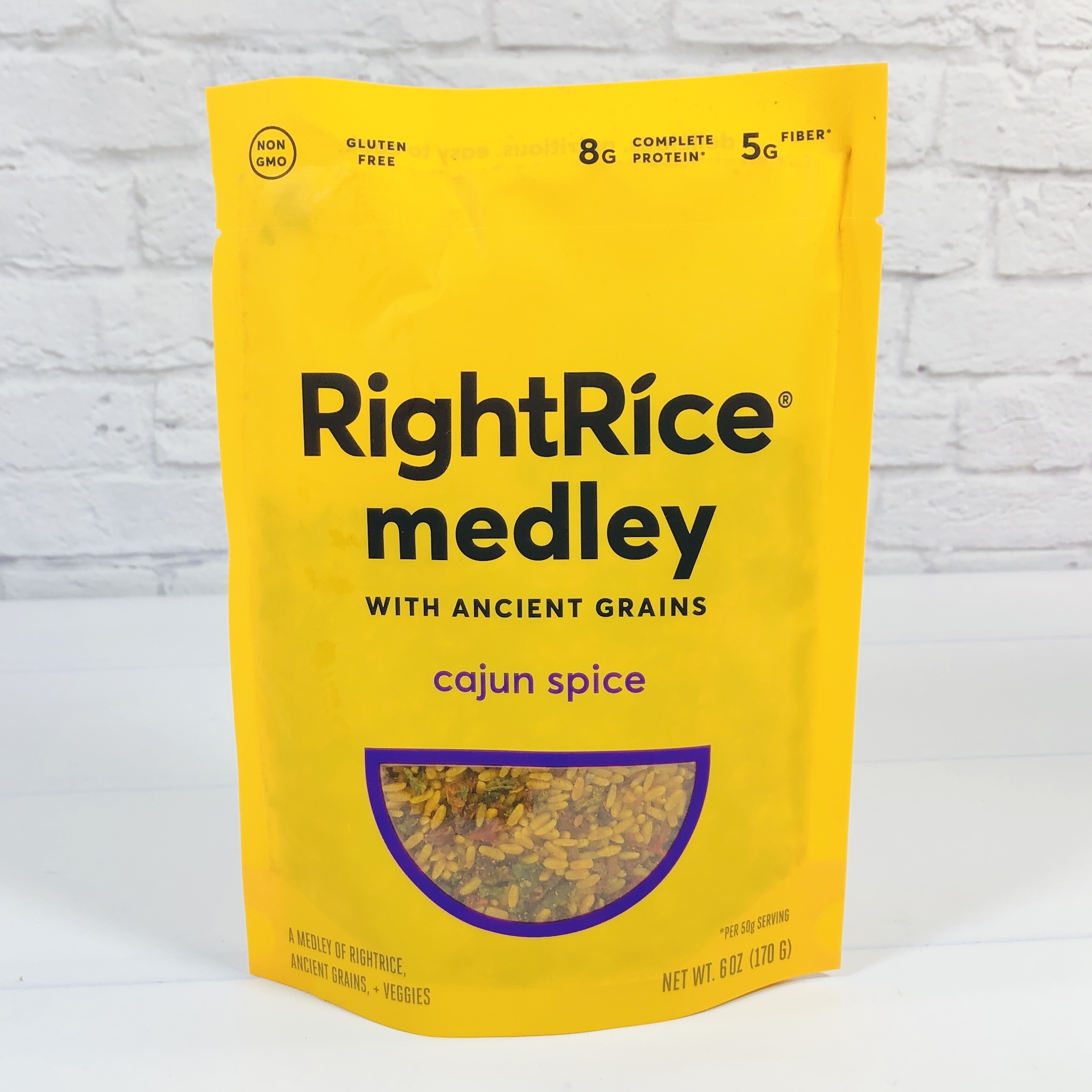 Right Rice Medley Cajun Spice ($4.99) I haven't tried this side dish yet, but then I'm always cooking for 4 and usually the sides don't have enough servings to go around. It's a blend of flours from lentils, chickpeas, and rice plus quinoa and sorghum. It is promoted as being veggie-packed yet the blend of dried powders doesn't even add a significant amount of vitamin C so don't give up on salad just yet. It does have more fiber than white rice so I give it props for that.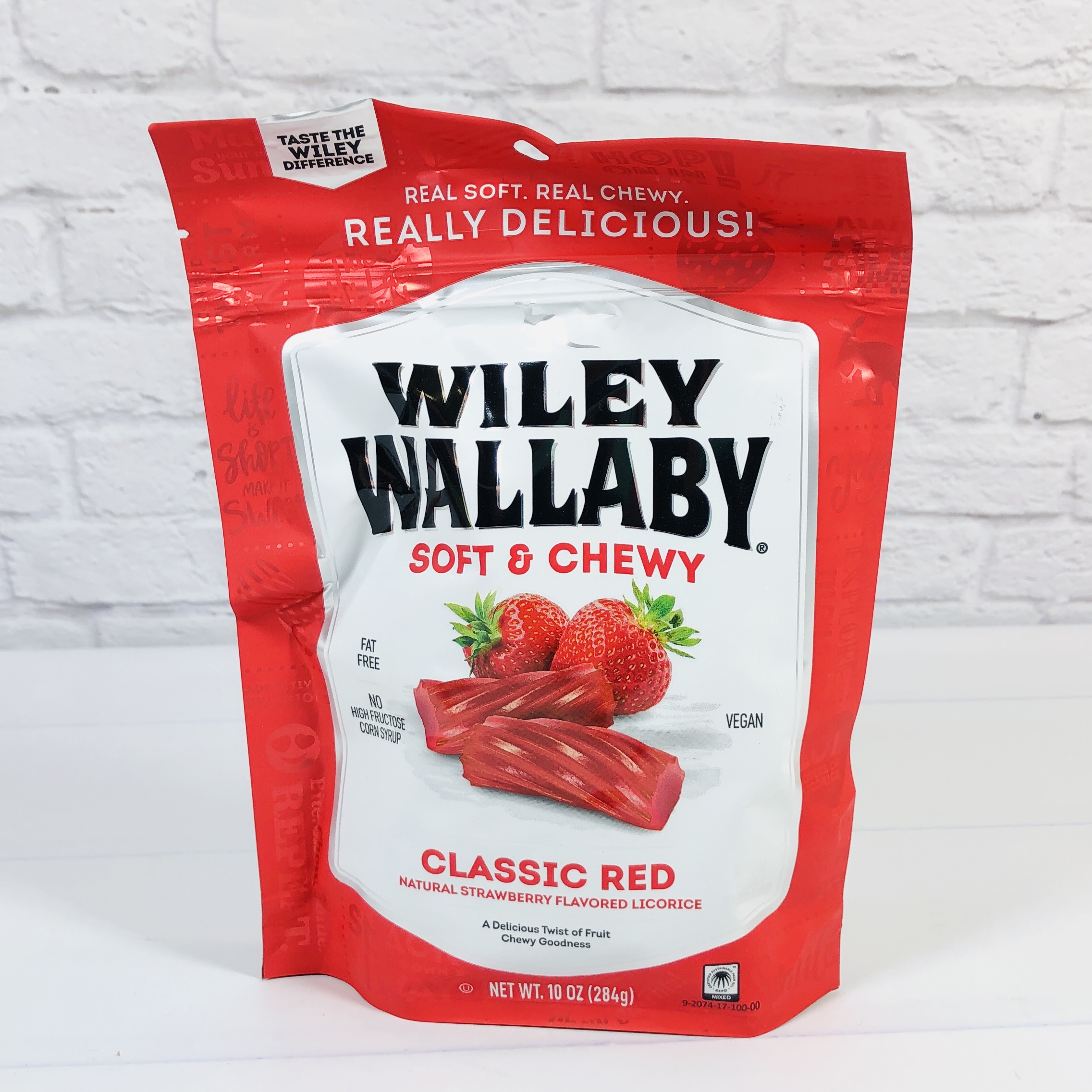 Wiley Wallaby Classic Red Licorice I have never been into licorice of any sort but this isn't too bad, I think I'm more against the texture than the flavor. This had a good strawberry flavor and I noticed they had a berry blast kind too so I wouldn't be opposed to trying that either. Plus, a resealable bag keeps it fresh and there is a ton of it in here so that's helpful.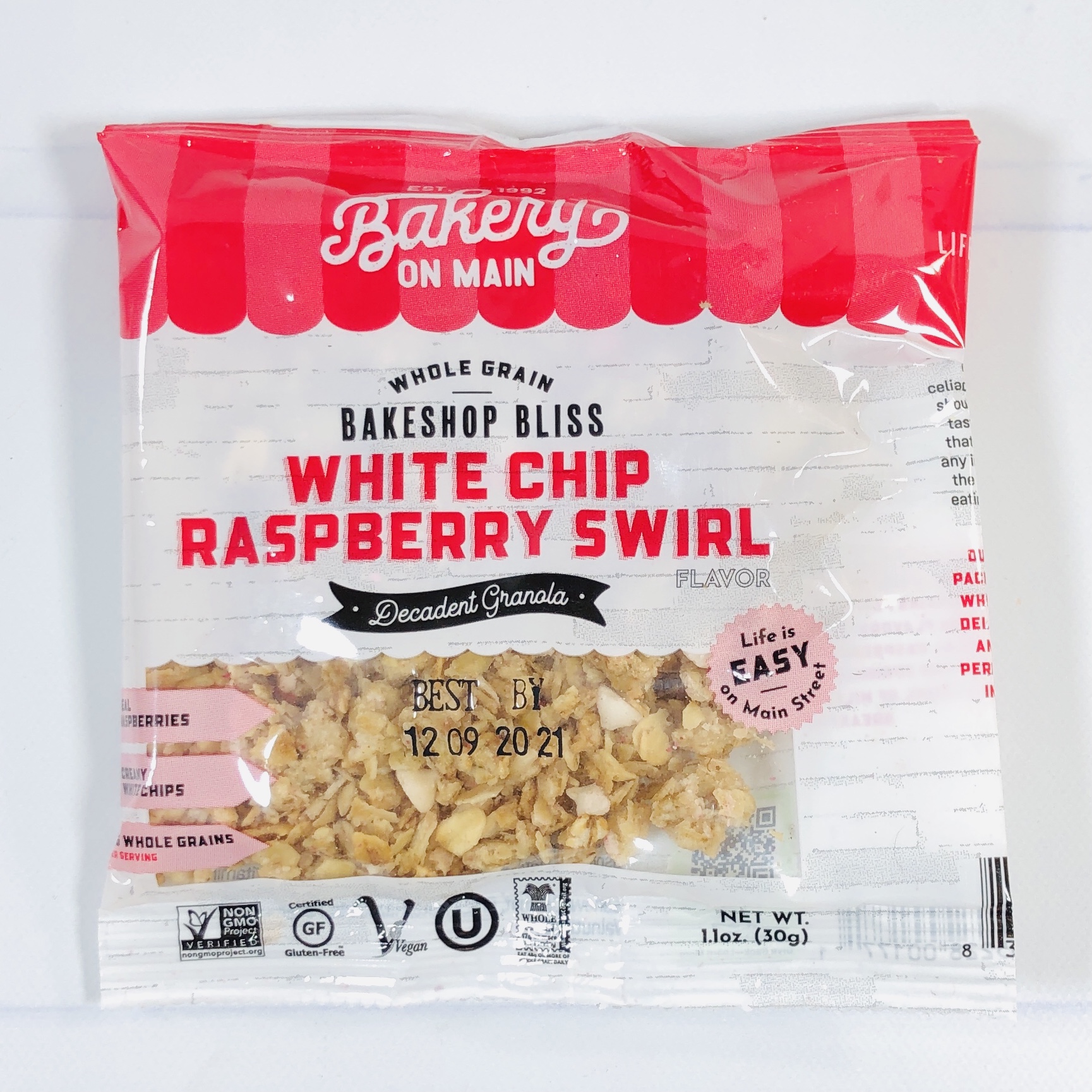 Bakery On Main White Chip Raspberry Swirl I love granola and this flavor had a base of oats and also had freeze-dried raspberries and a few white chocolate chips. It would be good with yogurt or eaten as trail mix, or of course add milk and enjoy for breakfast.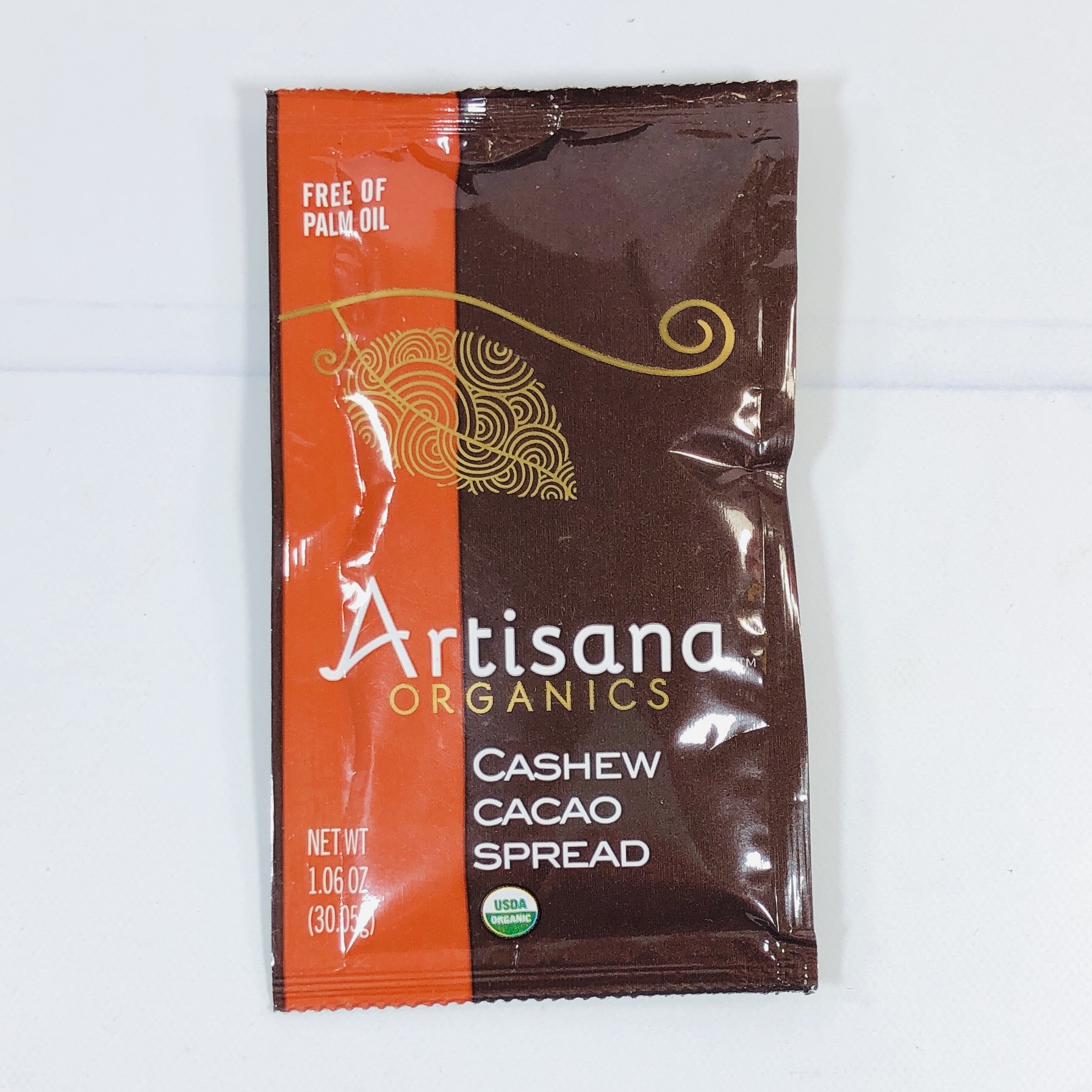 Artisana Organics Cashew Cacao Spread is a chocolate nut butter spread that can be used in a similar way that you might use Nutella. In fact, I was making strawberry crepes with Nutella when I discovered there really wasn't enough to go around so I grabbed this pouch, gave it a massage to incorporate the oils, and used it on my crepe, which may have passed for breakfast on the morning in question. The flavor and texture aren't quite the same as my usual but it was very delicious and I much preferred it in my recipe to just eating it by the spoonful.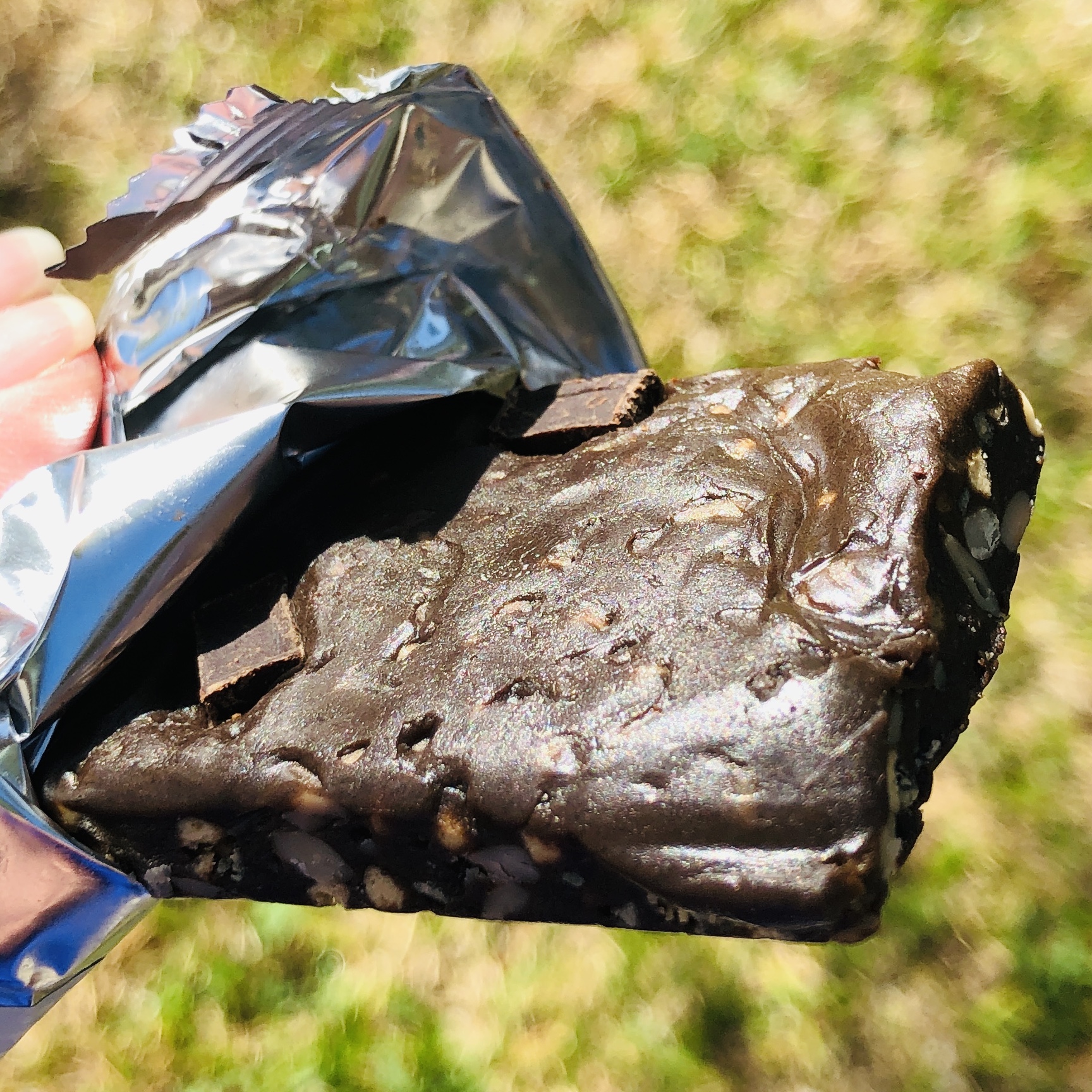 Hungry Buddha Triple Chocolate Keto Bar is supposed to taste like a brownie but it really isn't as chocolatey as all that. It is made with a "fats blend" that includes sunflower seeds, cocoa butter, and coconut oil. It reminds me of a chewy not-too-sweet chocolate meal replacement with sunflower seeds and had a slight aftertaste from monkfruit.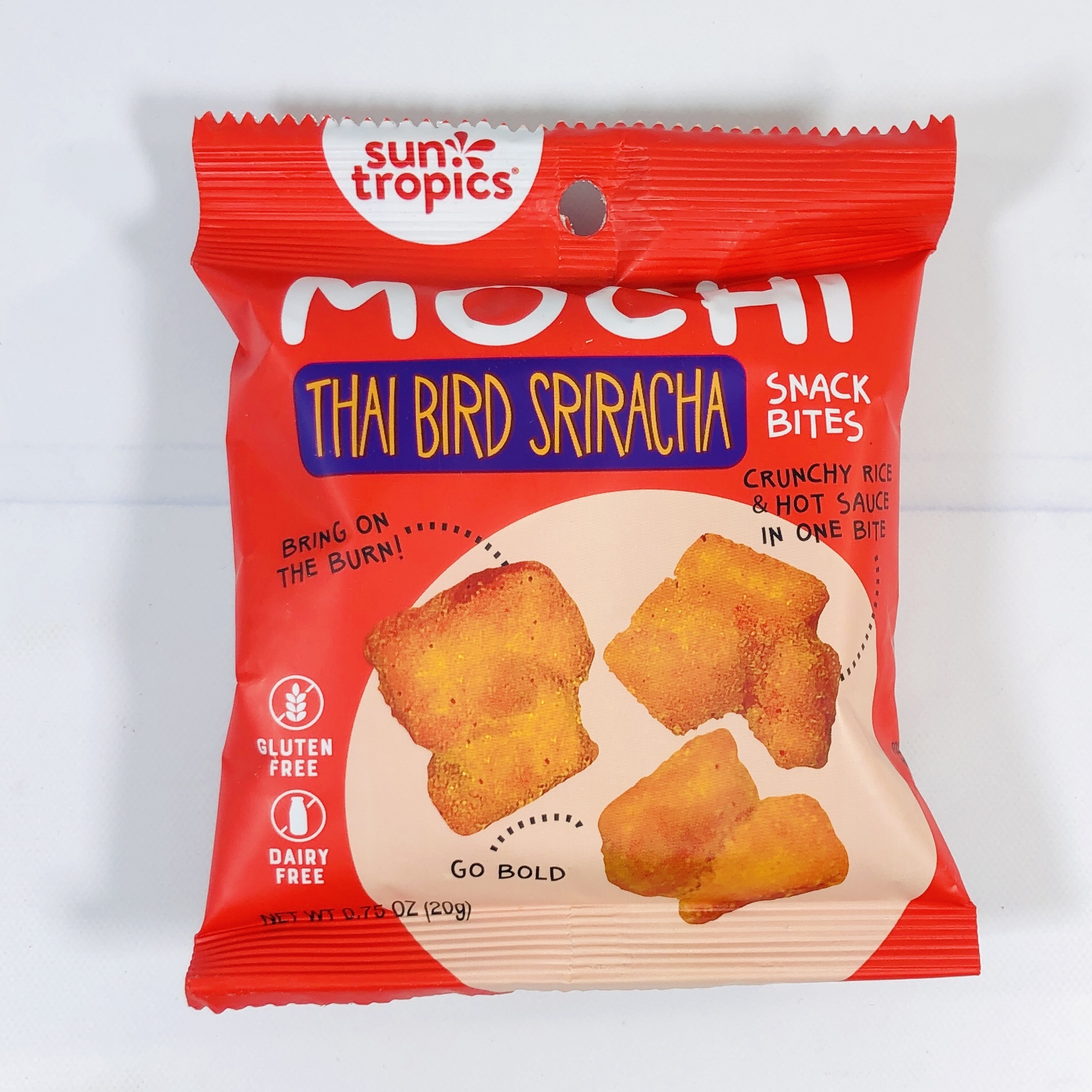 Sun Tropics Mochi Thai Bird Sriracha Snack Bites ($1.07) Ooh, these are a buttery/crunchy texture combo that I've encountered in snacks from Japan! They have Thai Bird Sriracha flavor, which seems to be a smoky, spicy take on traditional sweet and tangy BBQ chips. I liked it a lot!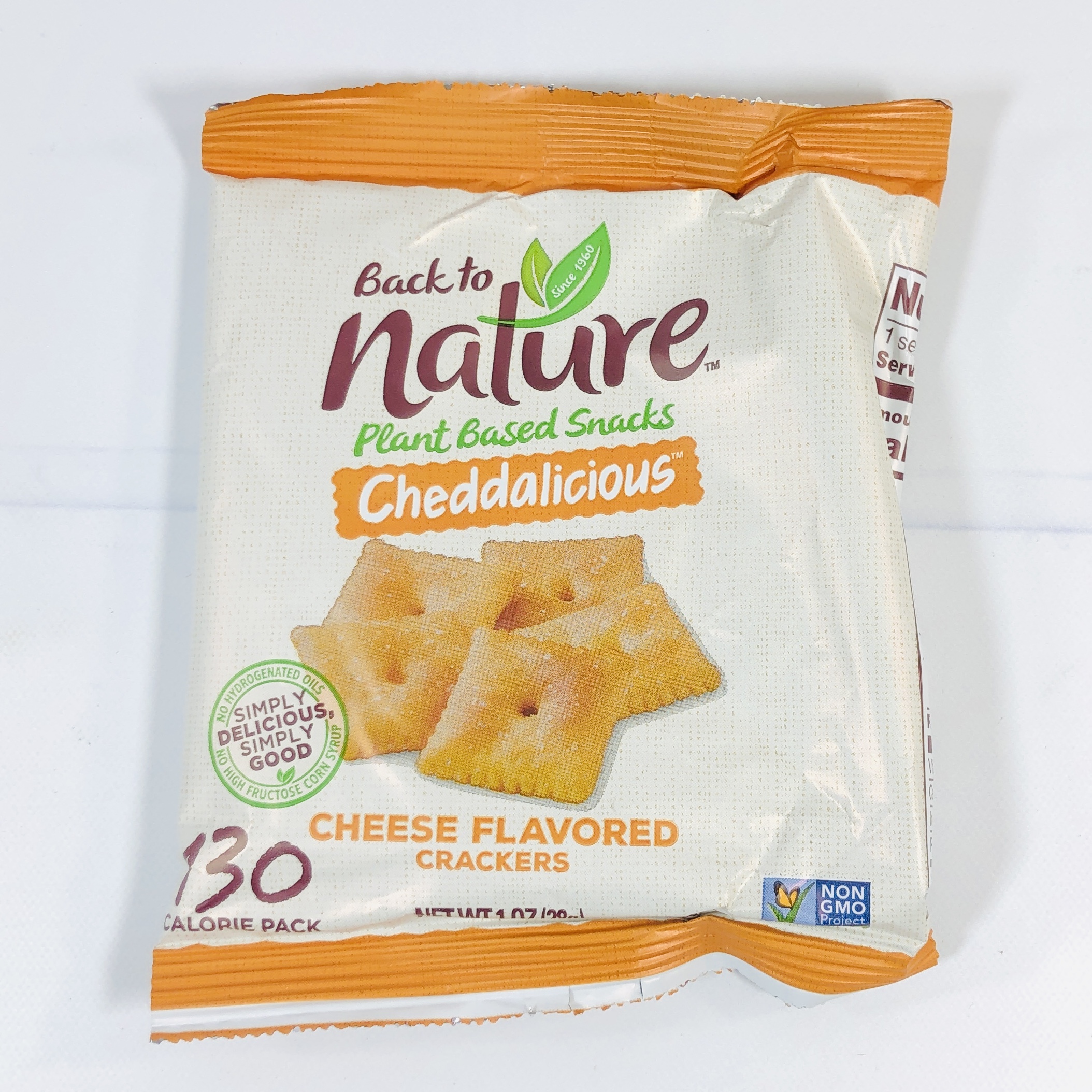 Back To Nature Plant Based Snacks Cheddalicious are a vegan-friendly alternative to Goldfish or Cheez-It crackers but I honestly like these even more than the kind made with cheese! My daughter recently received one of those flavoring packets that you combine with oil and sleeves of saltine crackers and they were so good, and this reminded me of those crackers, kind of oily in texture but in a good way.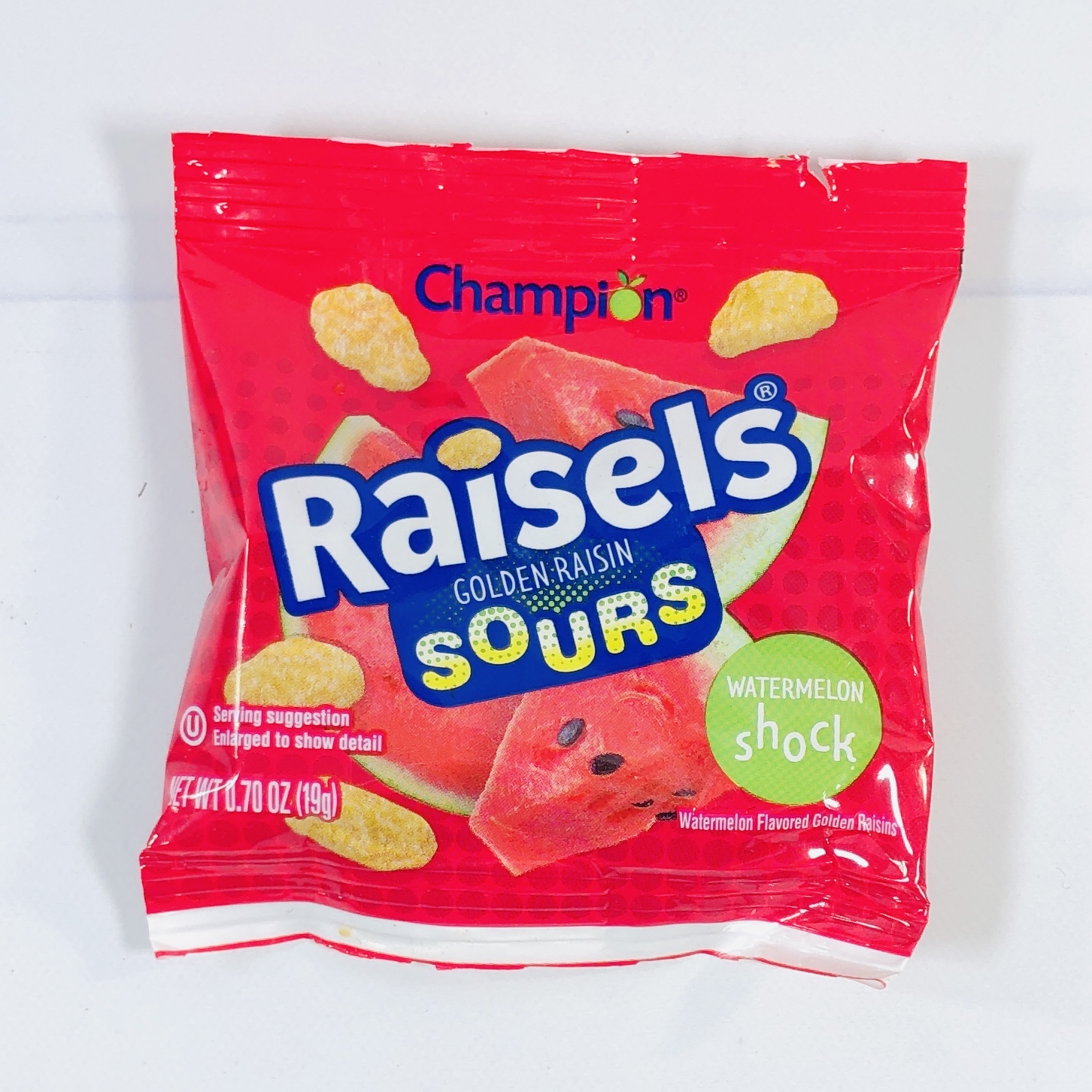 Champion Raisels Golden Raisin Sours in Watermelon Shock Raisels are a combo of sour gummy candies and fruit! They are golden raisins with a citric acid/sugar combo that makes them taste like Sour Patch Kids or something like that. My daughter loves them!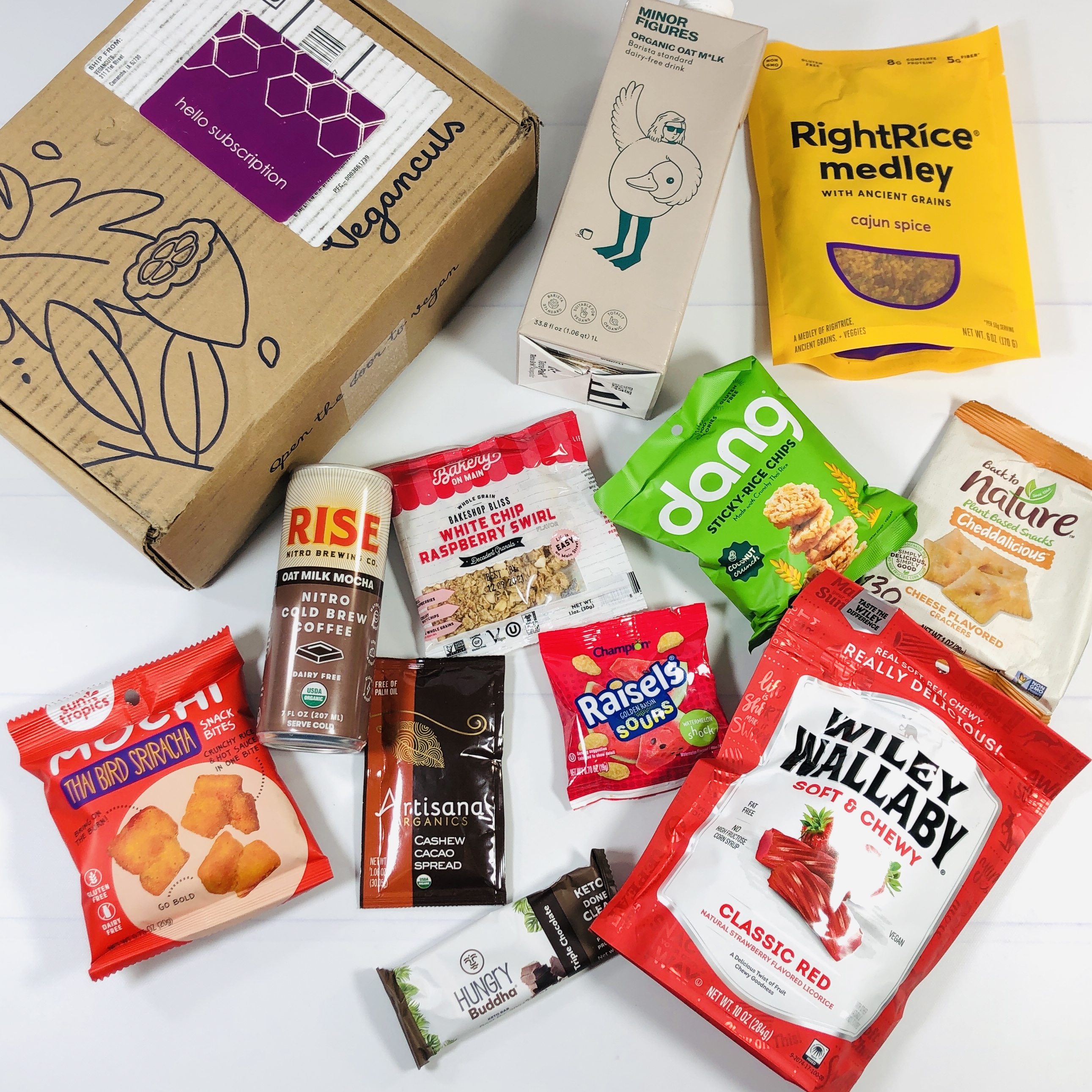 Vegancuts sent so many delicious snacks, I always look forward to whatever surprises they send each month! Some of the items may not be 100% to my liking but then again, I didn't think I would like quinoa until I actually ate it. I thought it was a good assortment and some of the items are in generous portions, like the licorice my family can't stop gushing over. I especially liked the "cheese" crackers and sriracha chips this month!
Have you tried Vegancuts Snack Box? Let me know what you thought of the box!