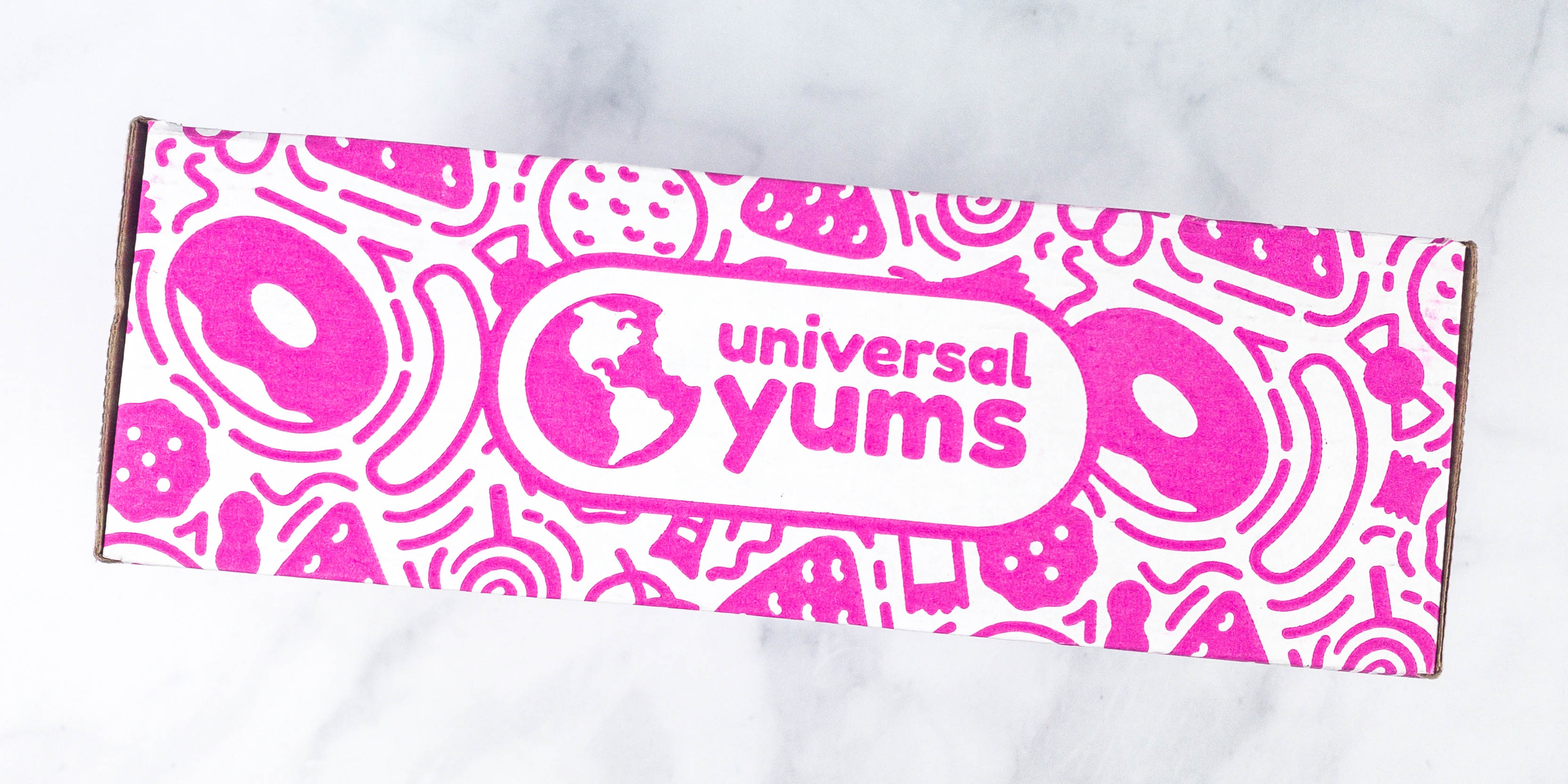 Universal Yums is an international snack subscription! Featuring a new country each month, the box contains unique and delicious snacks that are either difficult or impossible to find in US stores. They promise to always include a variety of sweet and savory snacks, all with the featured country's distinct flavors and spices. Each box also comes with an interactive guidebook containing an explanation of why they chose each snack, as well as trivia, games, recipes, and other cultural features!
There are three available box sizes:
Yum Box – 6+ snacks plus a 12-page booklet for $14 a month
Yum Yum – 12+ snacks plus a 16-page booklet and other bonus content for $25 a month
Super Yum Box – 20+ snacks plus a 20-page booklet and other bonus content for $39 a month
DEAL: Save 10% on a 6+months Universal Yums subscription!! No coupon code needed, just use this link to sign up!
This is the review of the Yum Yum box!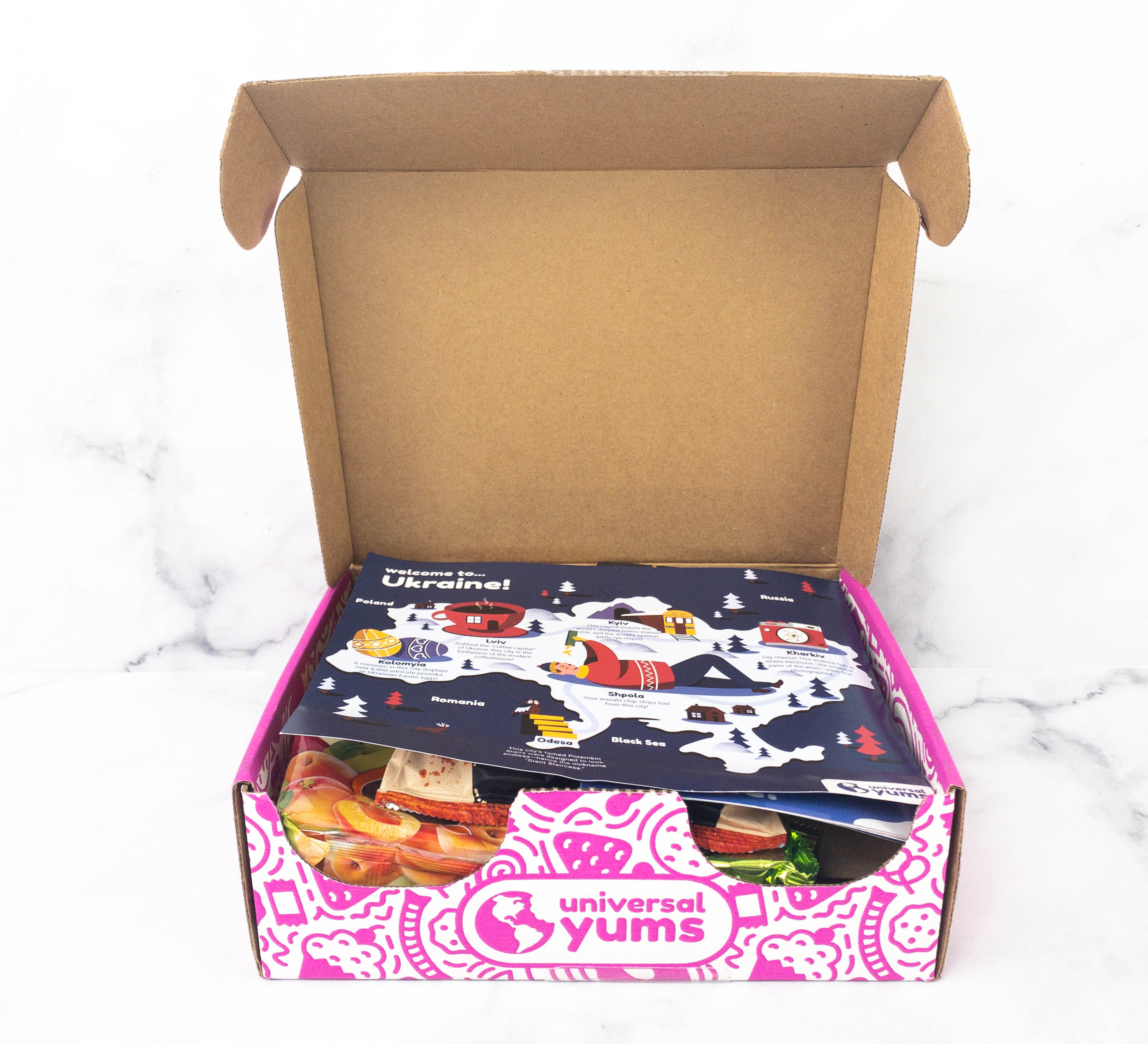 The featured place this month is UKRAINE!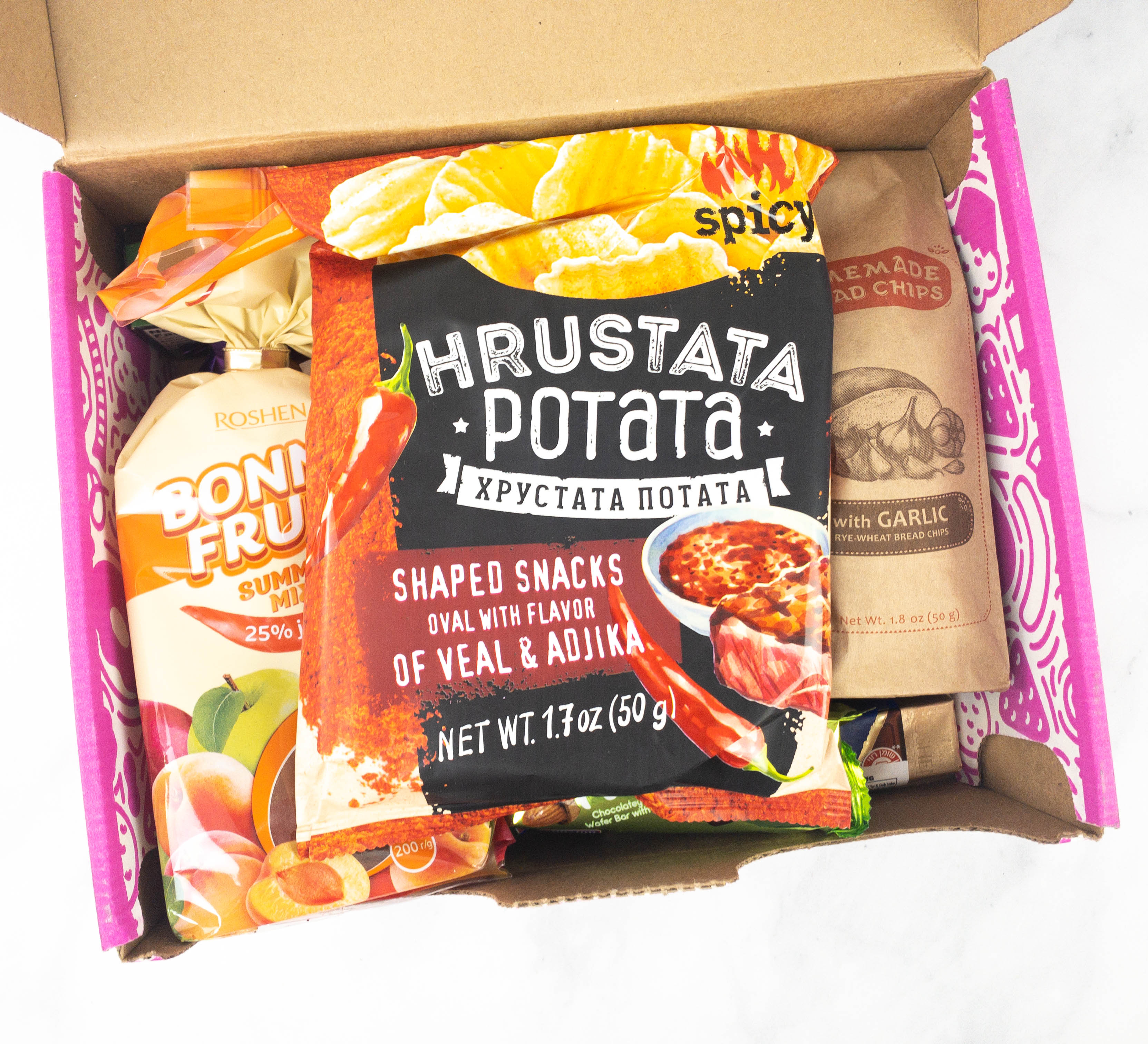 The box is full as always! Everything arrived in great condition even without extra packaging materials.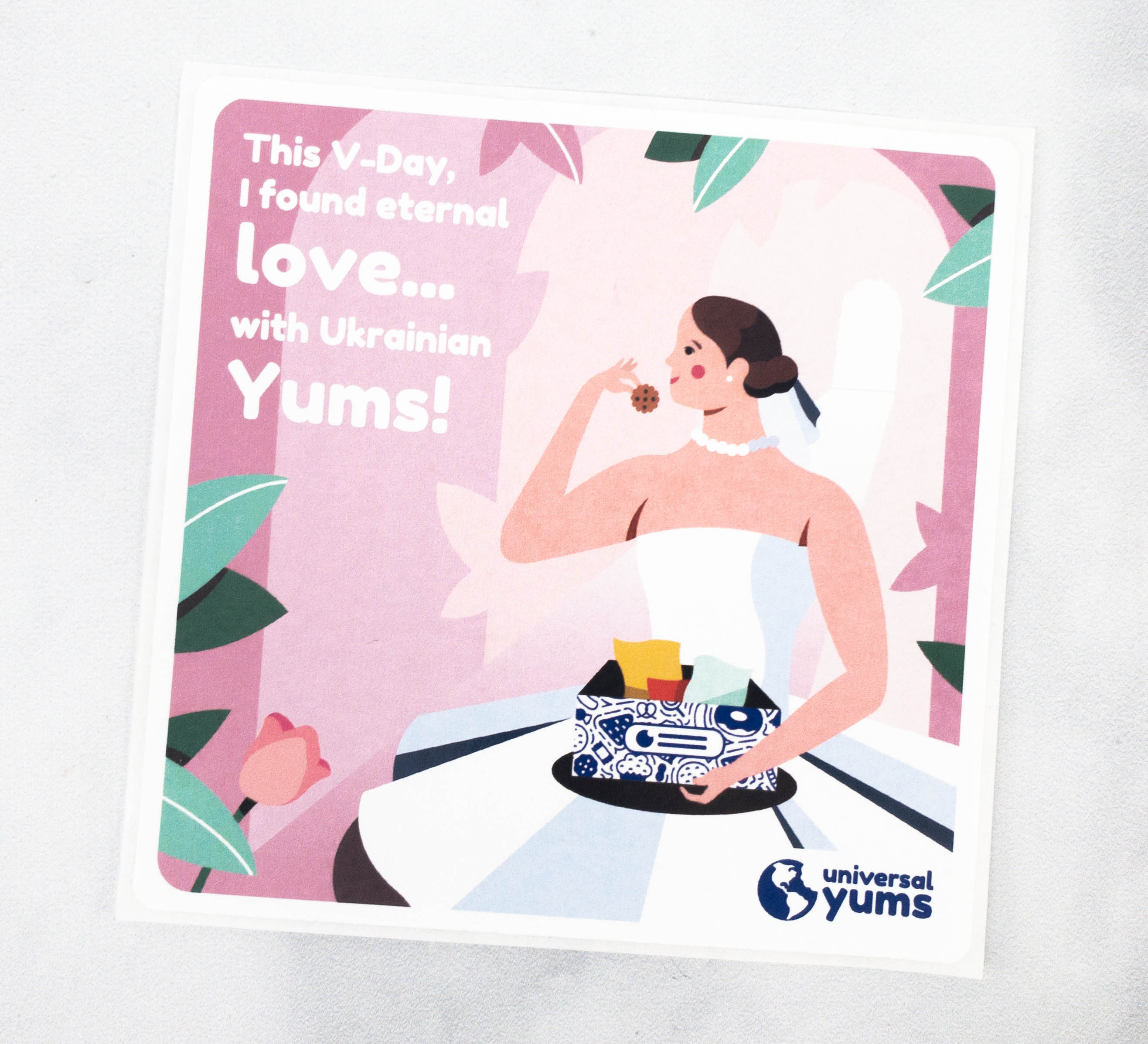 The month's sticker is Valentine's Day themed!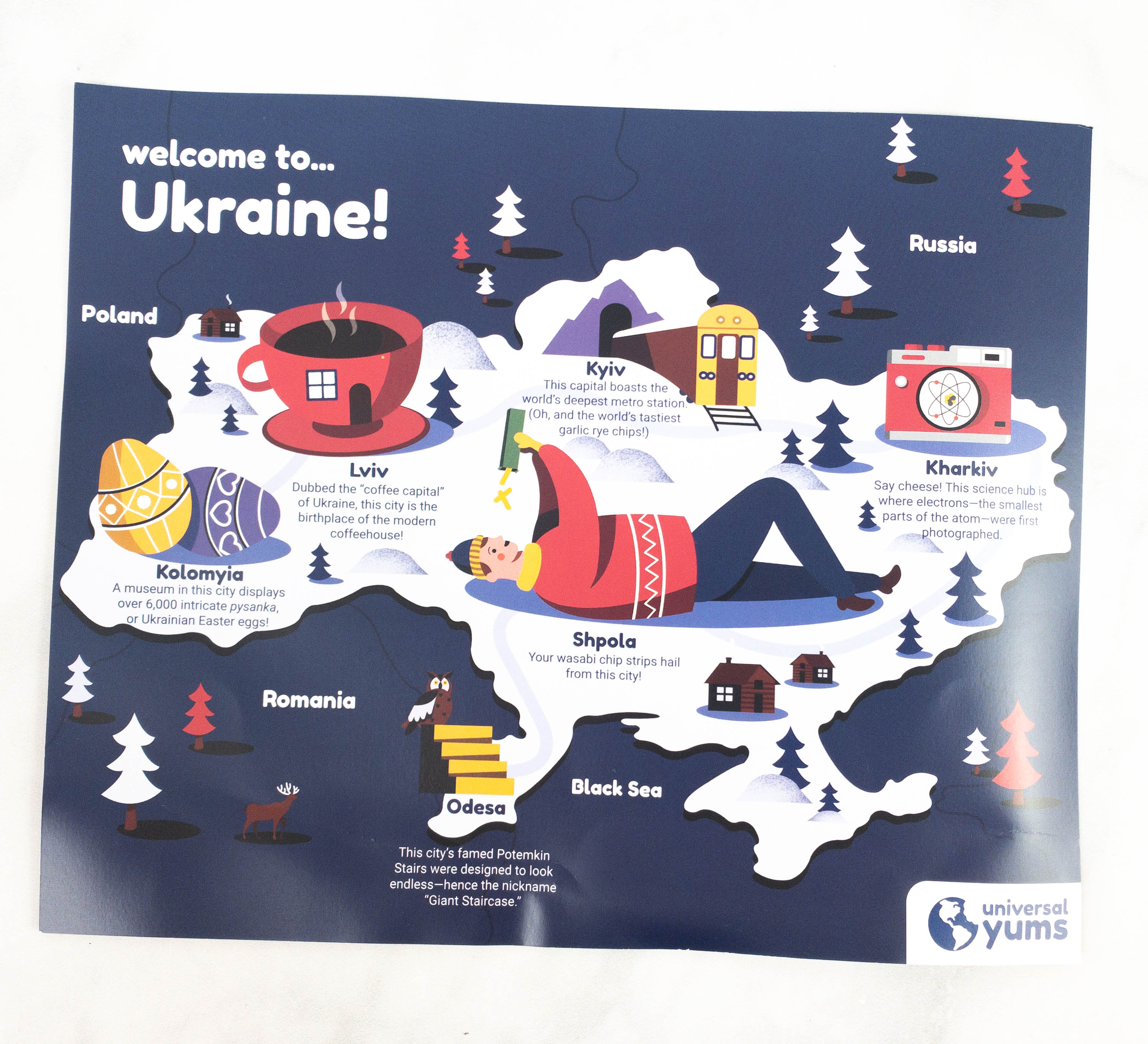 This card features the map of Ukraine. It also gives us a brief overview of the country!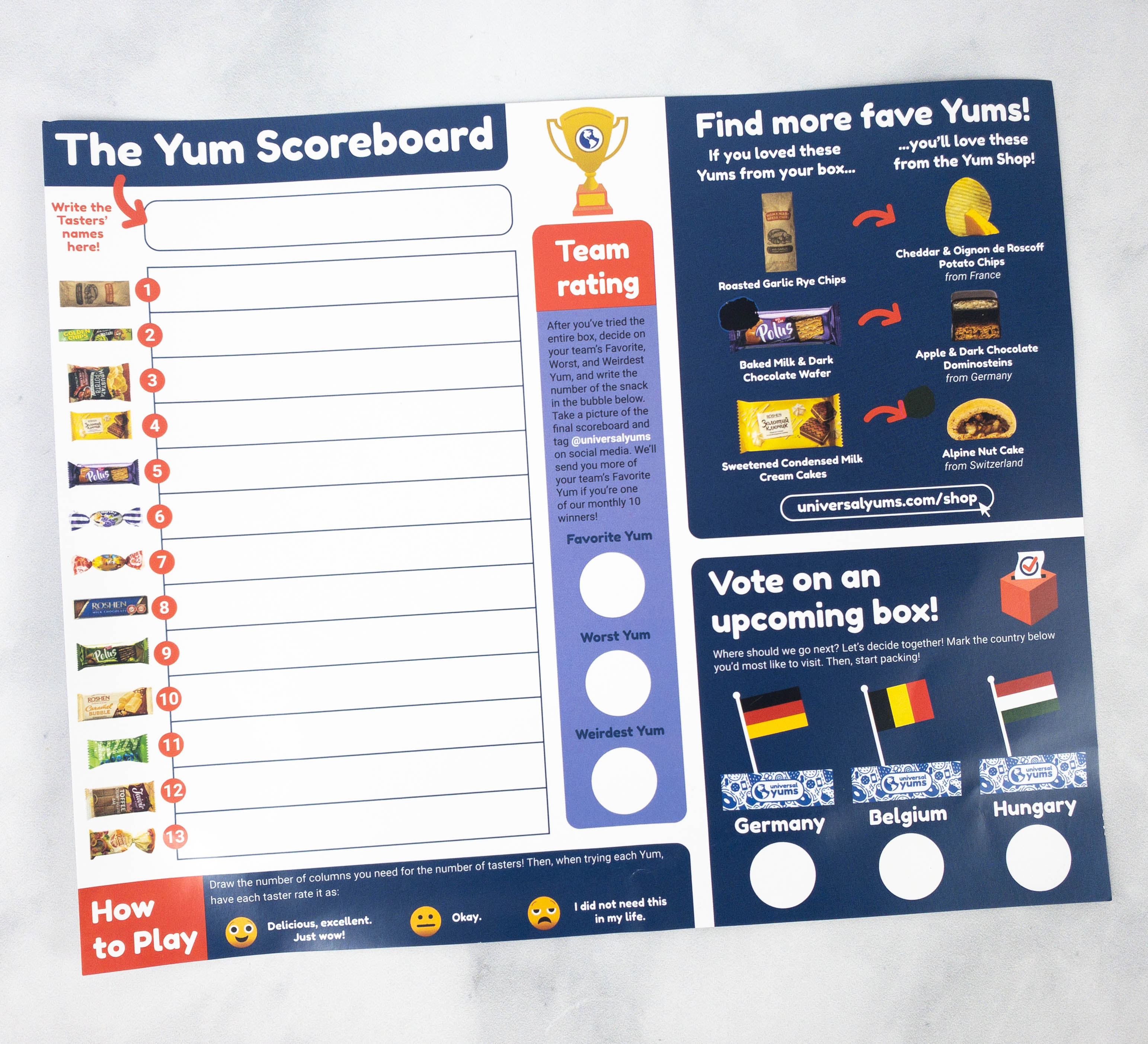 At the back is The Yum Scoreboard where you can rate all the snacks. You can also vote on an upcoming box!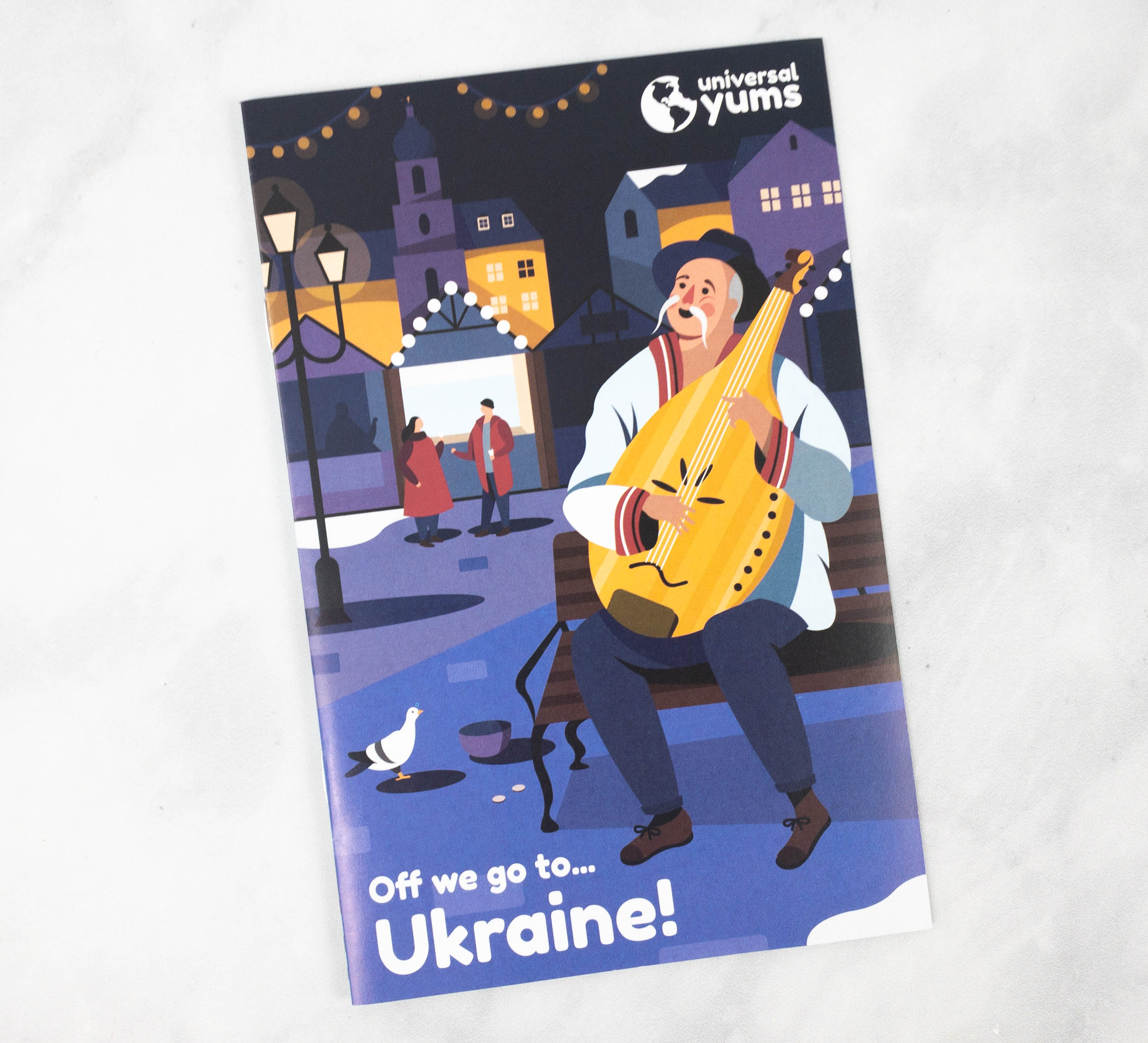 Aside from the sheet, the box includes an information booklet.
At the back, they featured items that are available in The Yum Shop.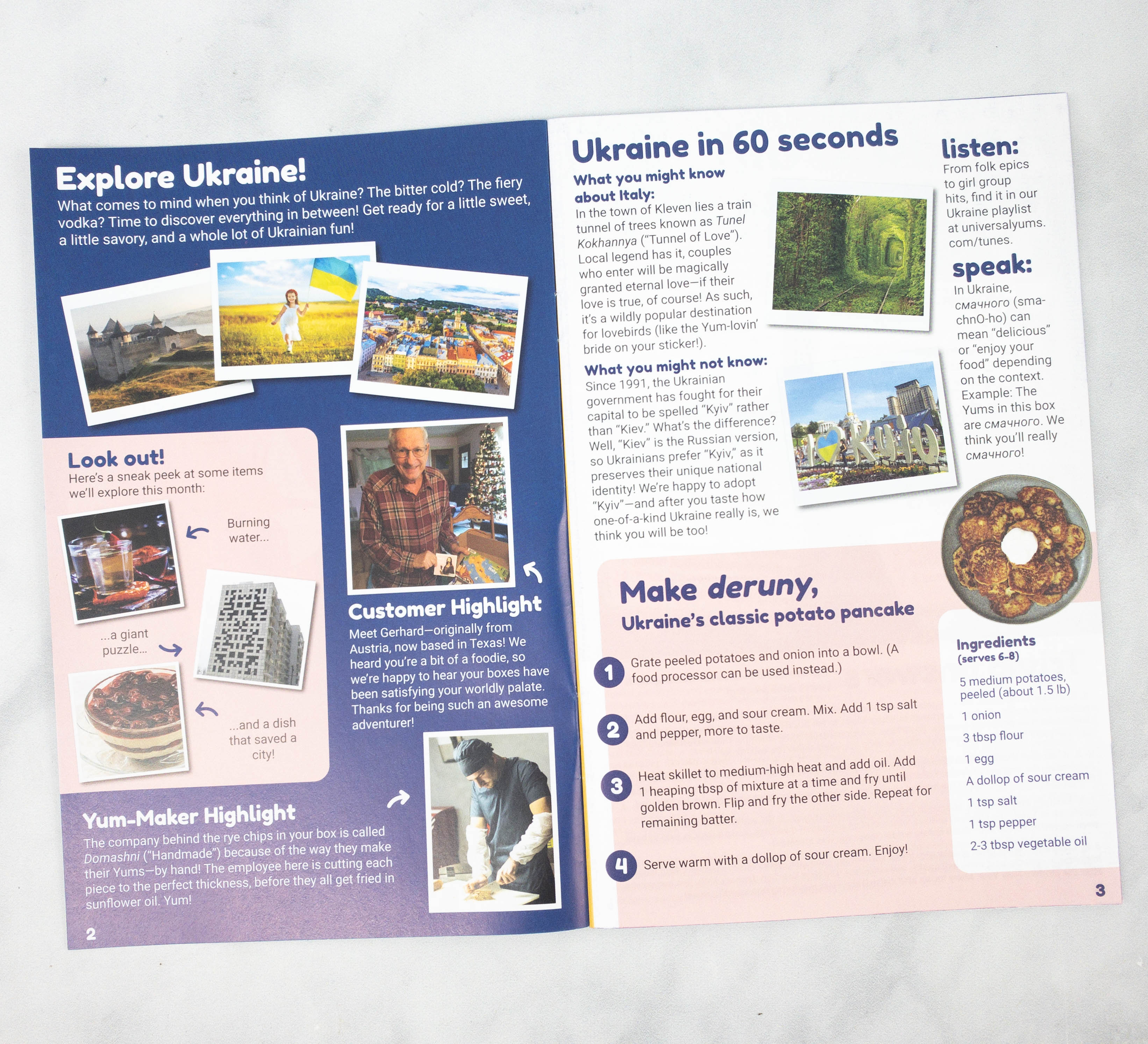 Inside the booklet, there are more fun facts about Ukraine, and some sneak peek of the country's rich culture and destinations. There's even a recipe for Deruny, the country's classic potato pancake.
Here's a trivia page where you can test your knowledge about this wonderful country!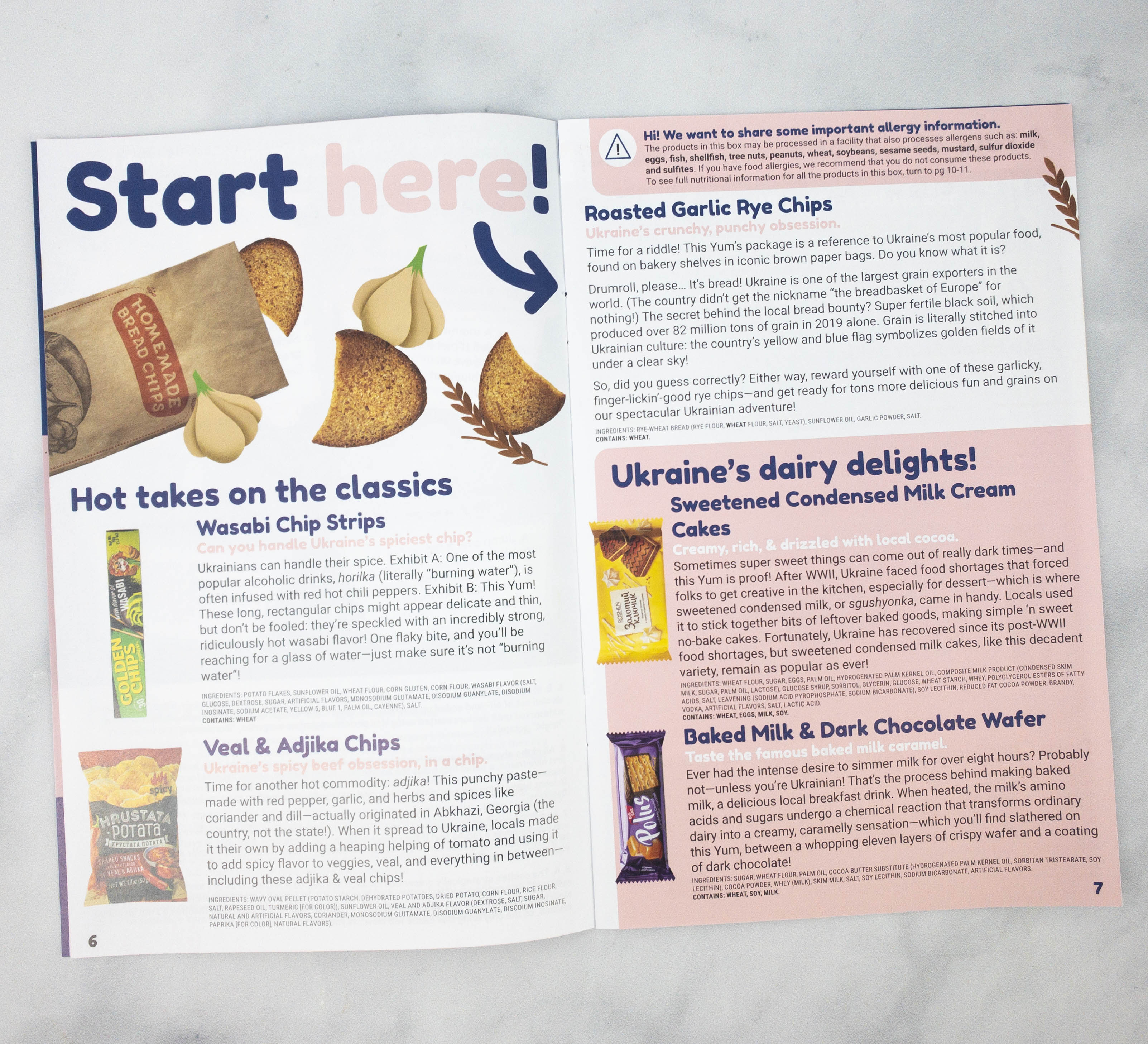 This booklet also lists down all the snacks inside this box.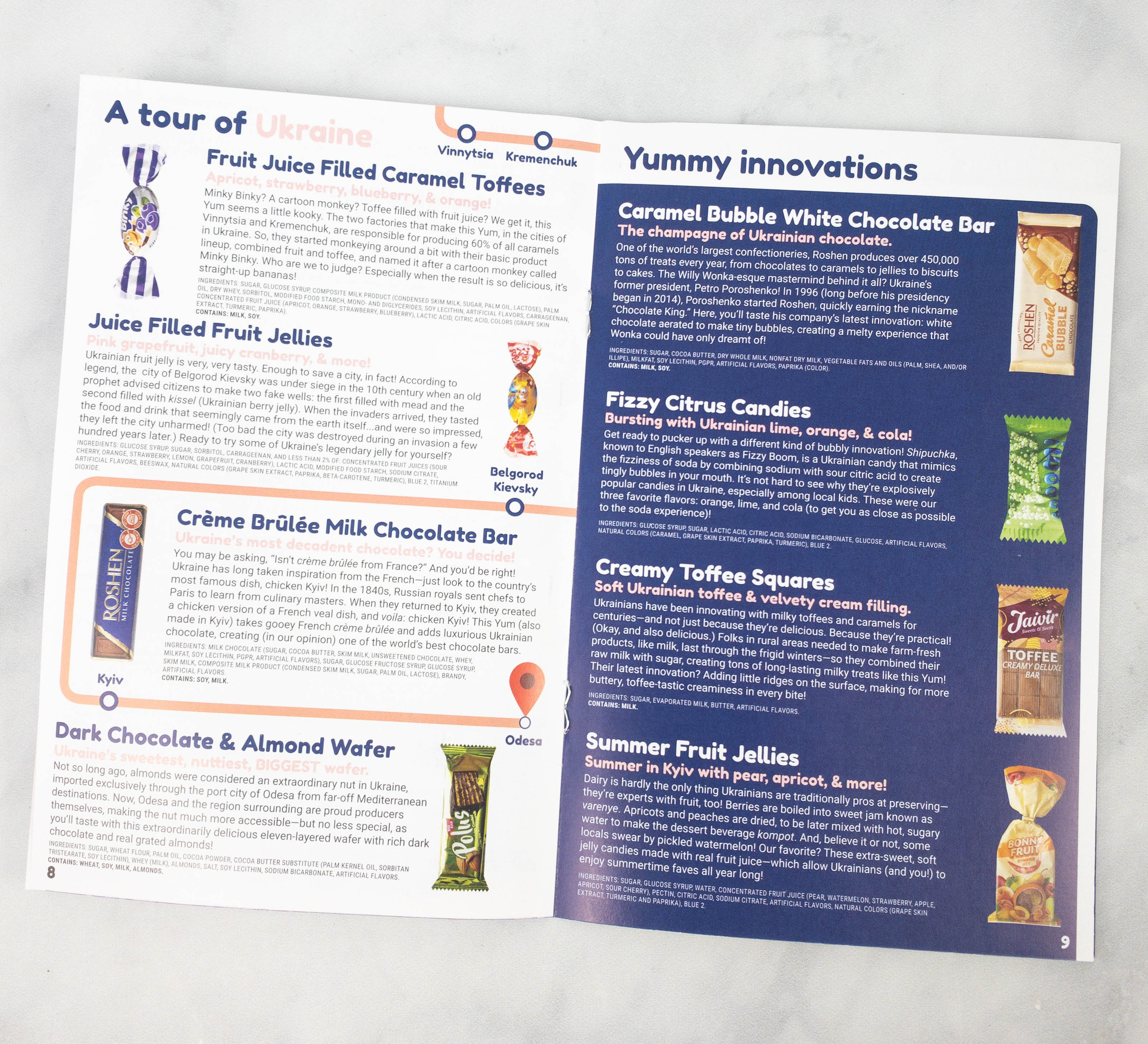 Each snack comes with a photo and a long description in the booklet!
They also included the Nutrition Facts of each item this month.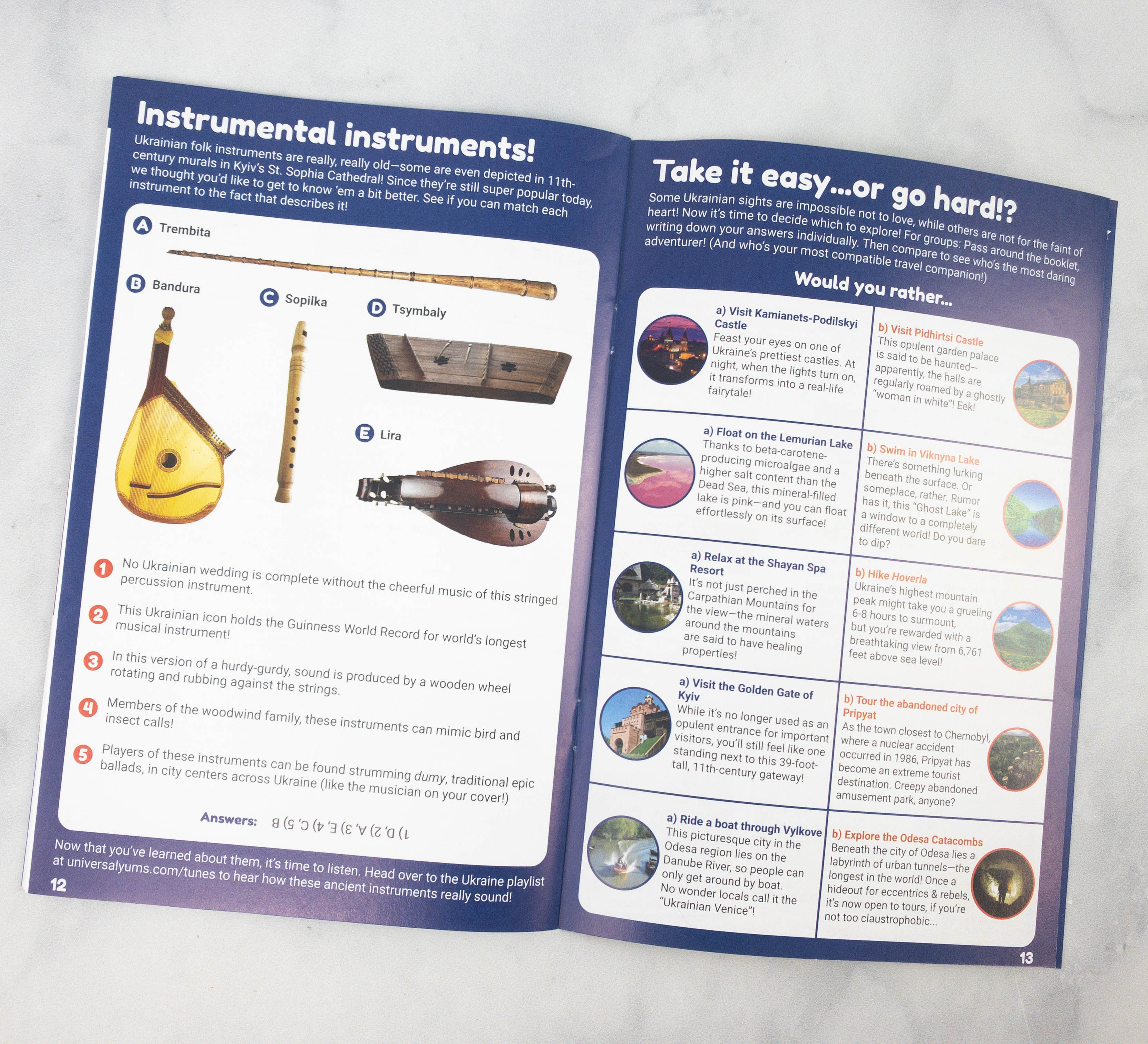 There are even fun quizzes you can play on your own or with friends!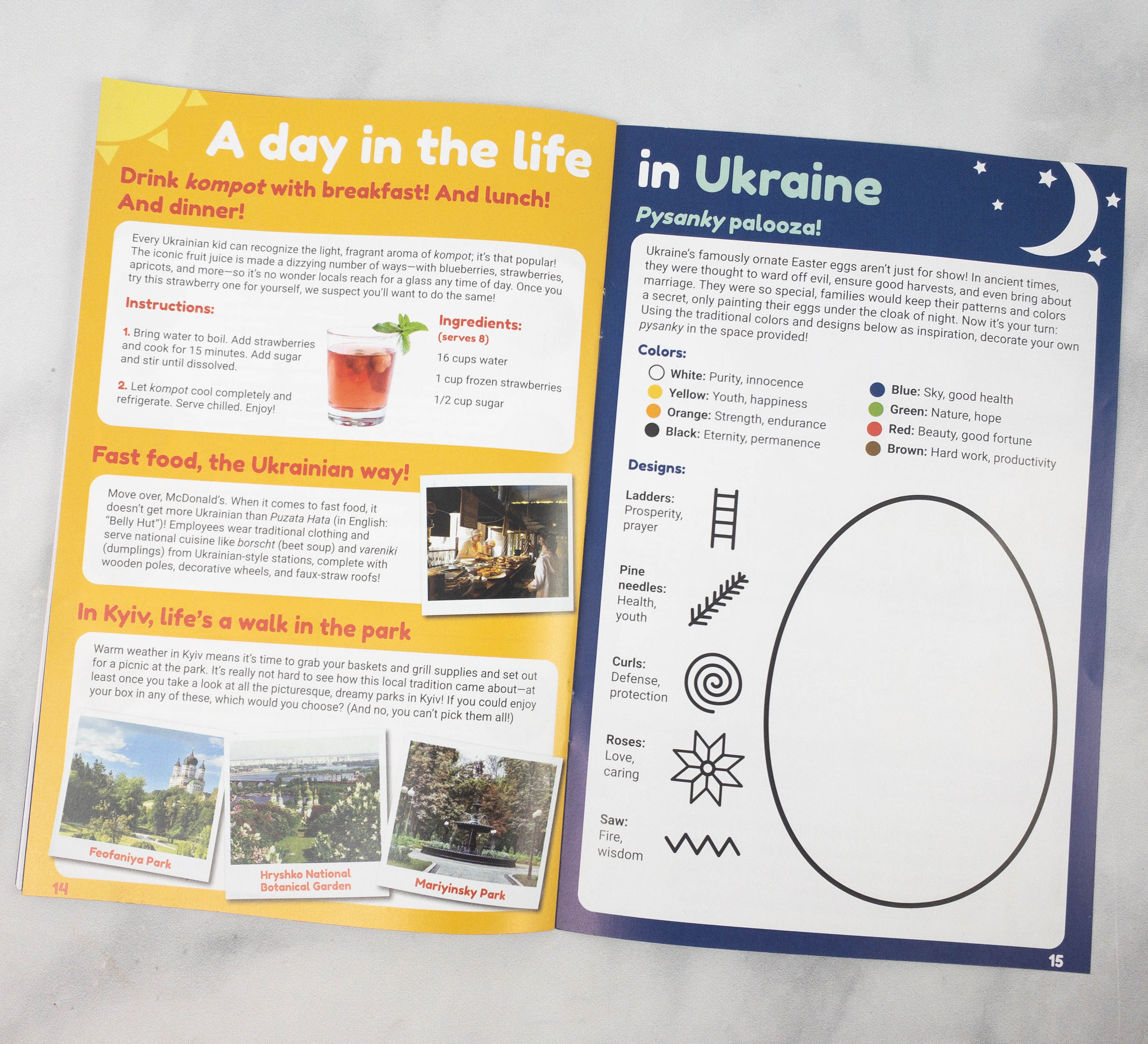 I loved reading this before taking a bite on this month's snacks!
Everything in my February 2021 box!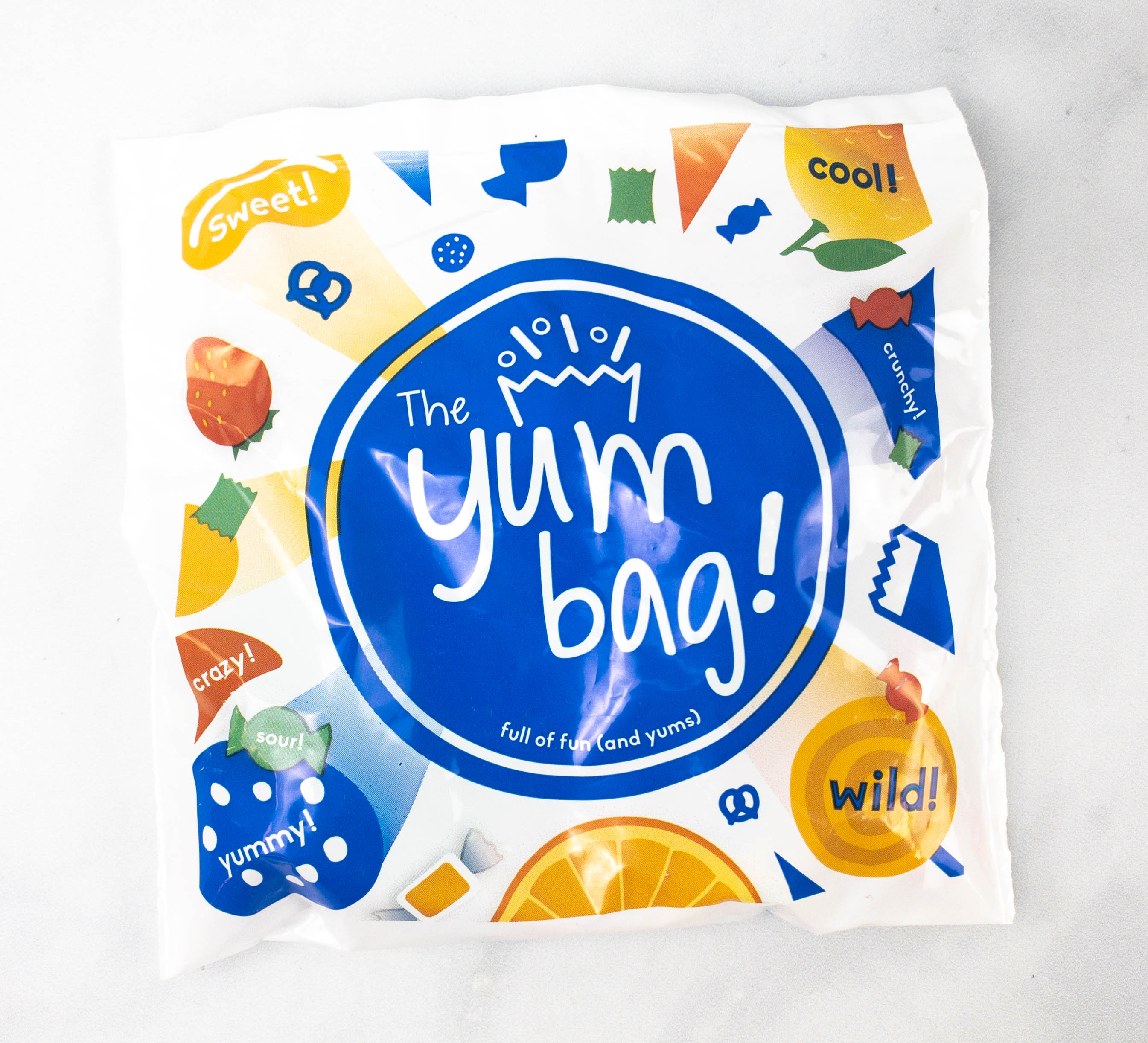 Yum Bag. The Yum Bag is always packed with candies from the featured country!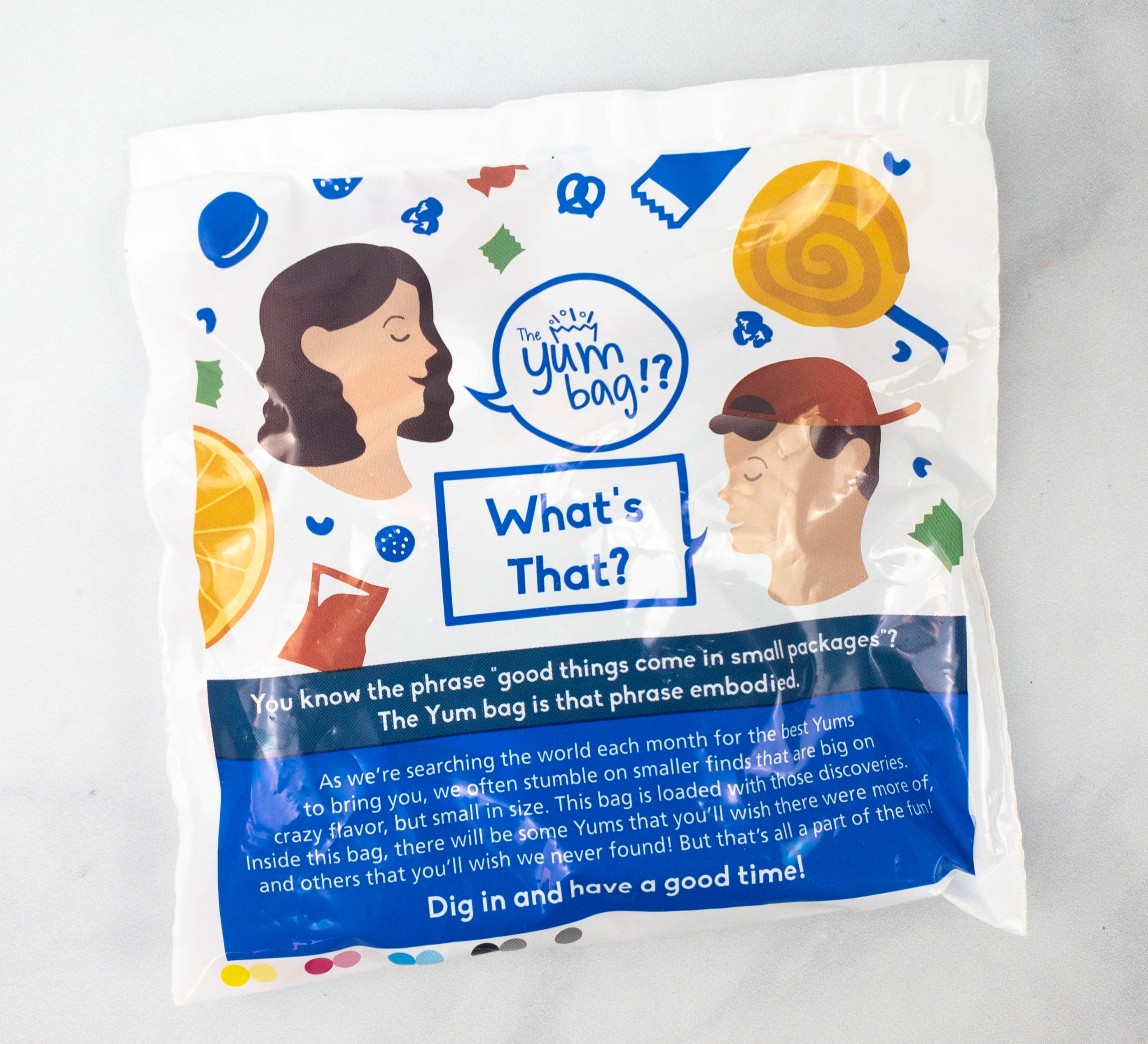 It may include flavors that you'll easily love and some that you may find weird and unusual.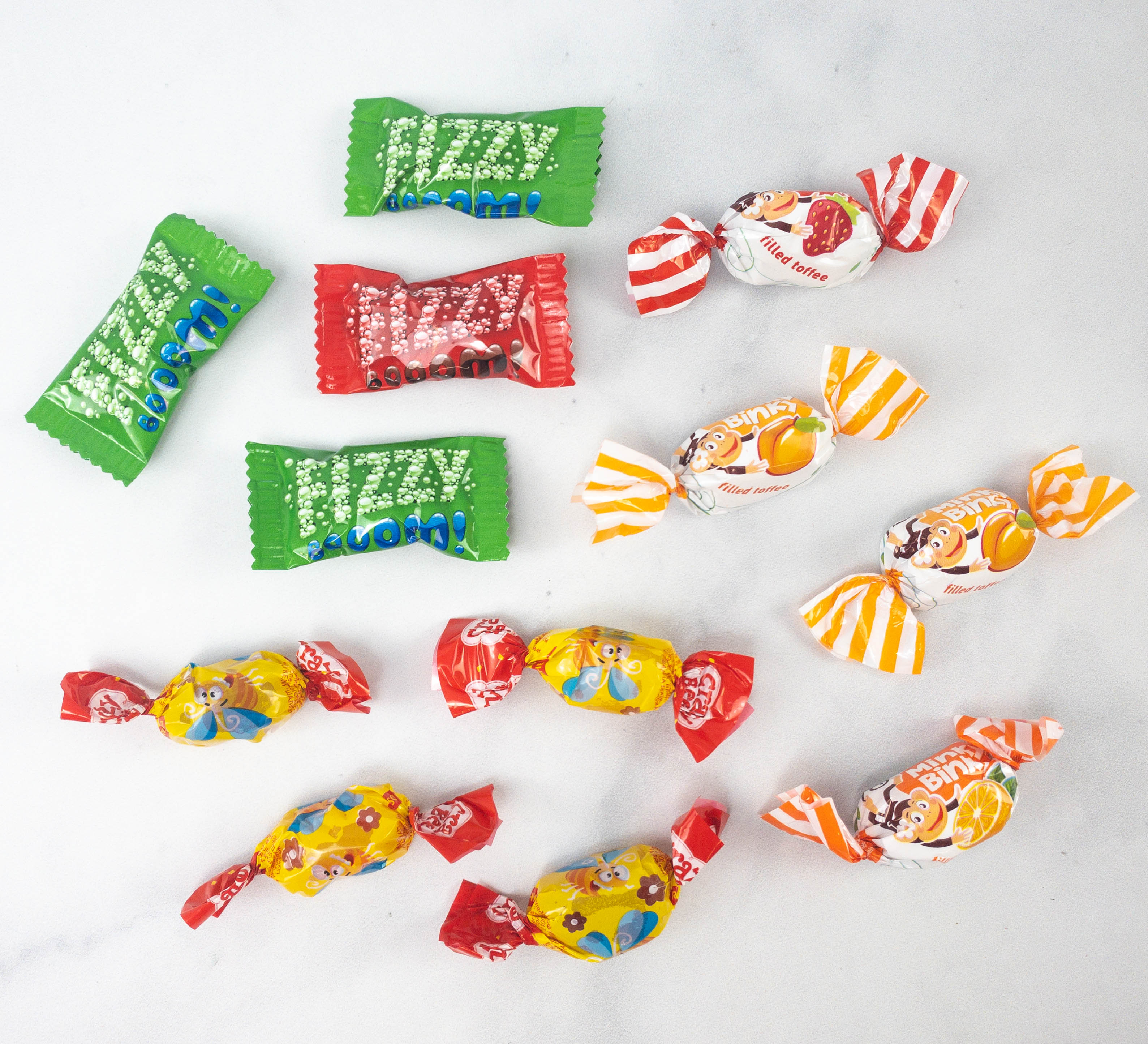 Fizzy Citrus Candies. It's a Ukranian candy featuring a soda's fizziness. Aside from the amazing orange, lime, and cola flavors, it also creates tingly bubbles in your mouth which makes it fun to eat.
Juice Filled Fruit Jellies. These country favorite jellies are sweet and tasty. Each piece is rich with a fruity flavor and the texture is just perfect! I even had fun eating a couple of pieces consecutively.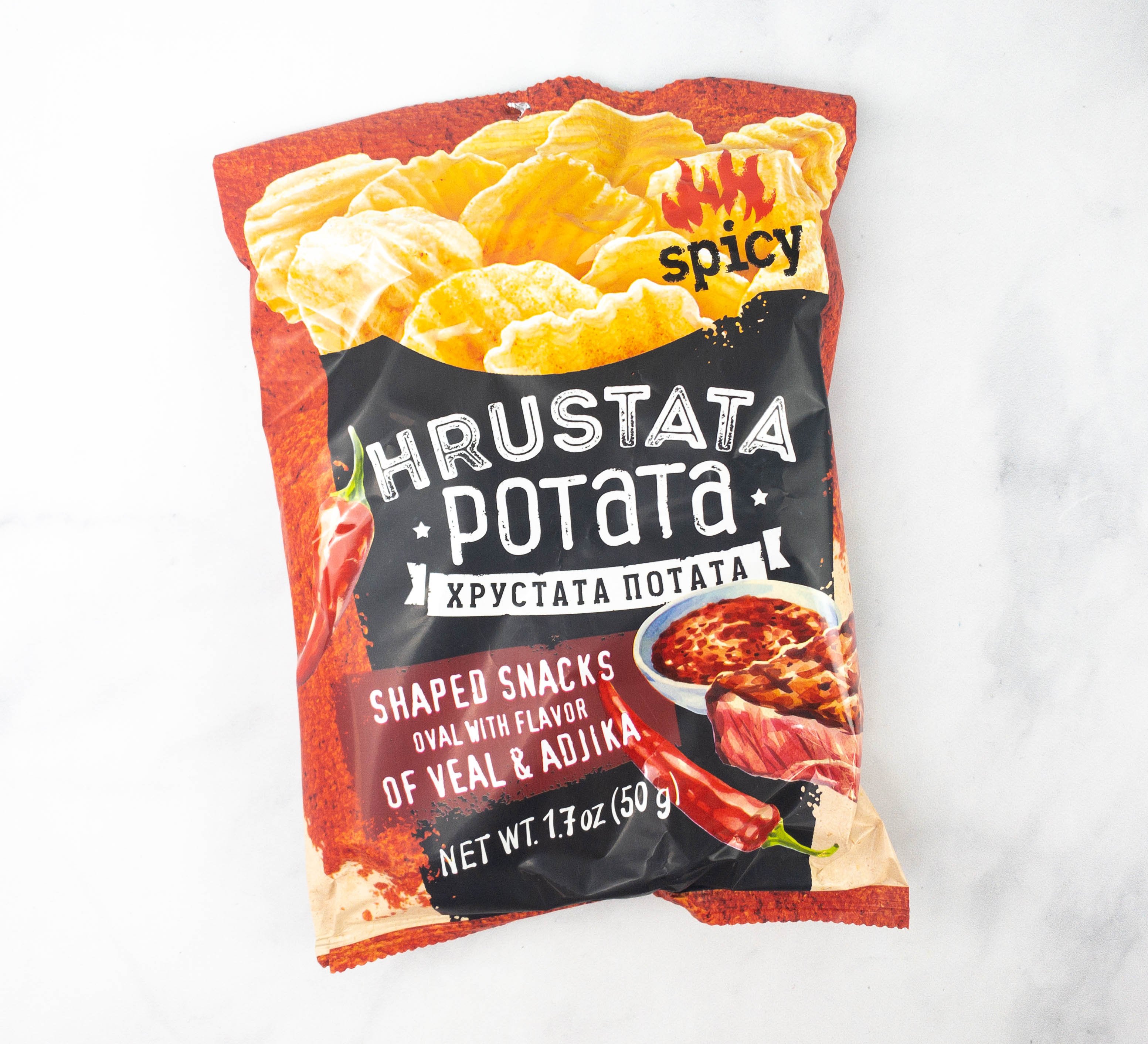 Veal & Adjika Chips. Here's something for the spicy snack lovers! It's a pack of chips flavored with savory beef and adjika, a punchy paste made with red pepper, garlic, and herbs and spices. It was a nice soft heat and not too spicy!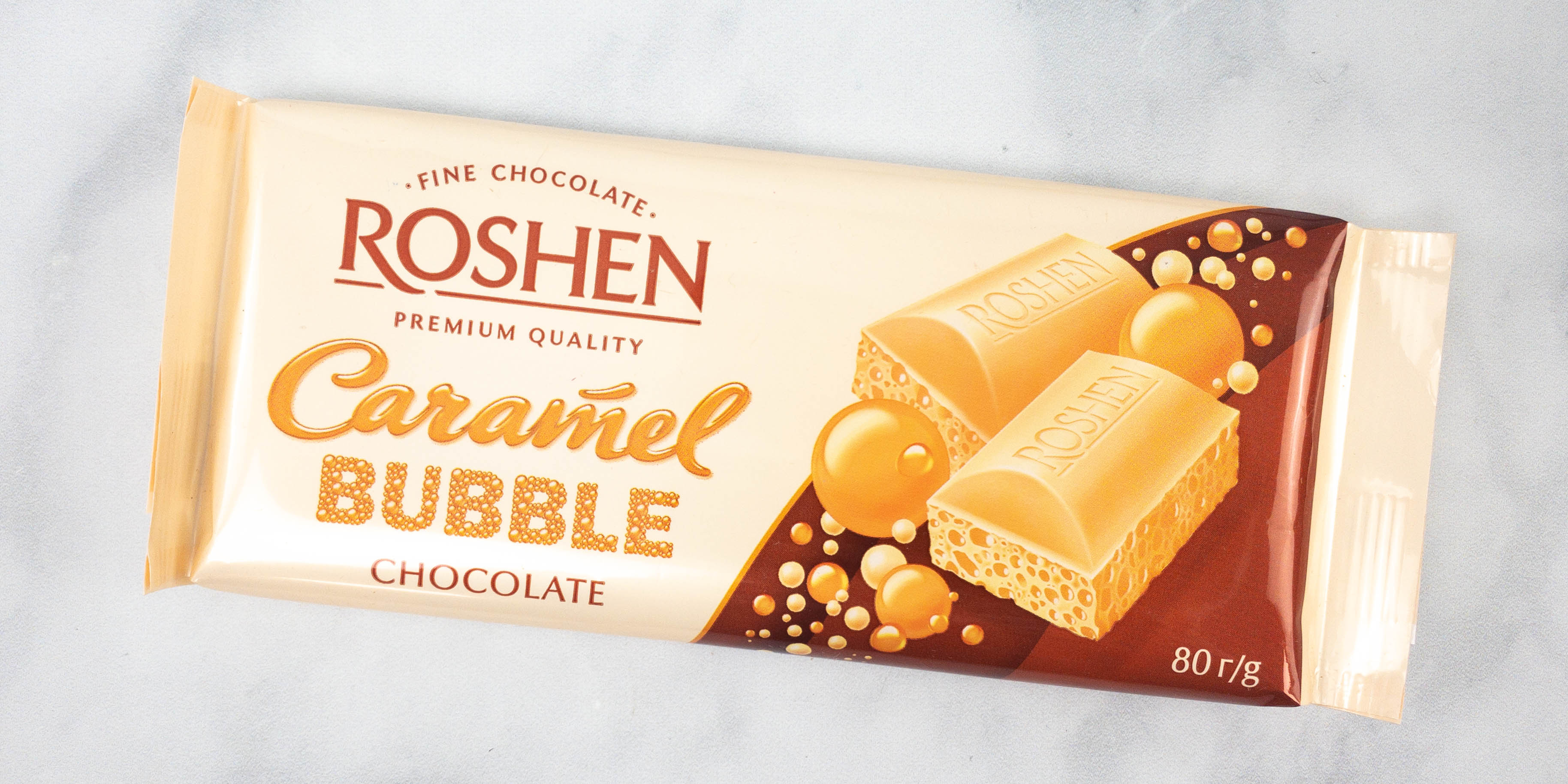 Caramel Bubble White Chocolate Bar. Ukraine's former president was responsible for this delicious snack. In 1996, years before Petro Poroshenko became a president, he had the idea of creating an aerated white chocolate that produce tiny bubbles for a snack. Ever since, it had been the people's favorite and one of Roshen's best selling products! Each bite melts in my mouth and it's also satisfyingly sweet!
Crème Brûlée Milk Chocolate Bar. This milk chocolate bar from Ukraine is inspired by the French crème brulee. The chocolate is smooth, creamy, and rich while the crème brulee adds extra sweetness to each bite. It's the most decadent chocolate in this box!
Roasted Garlic Rye Chips. As Europe's breadbasket, there are lots of delicious bread to try in Ukraine! It includes this bag of bread chips, packed in a brown bag that looks like it's from a local bakery. These bread chips are crunchy and they also boast of an extra garlicky flavor!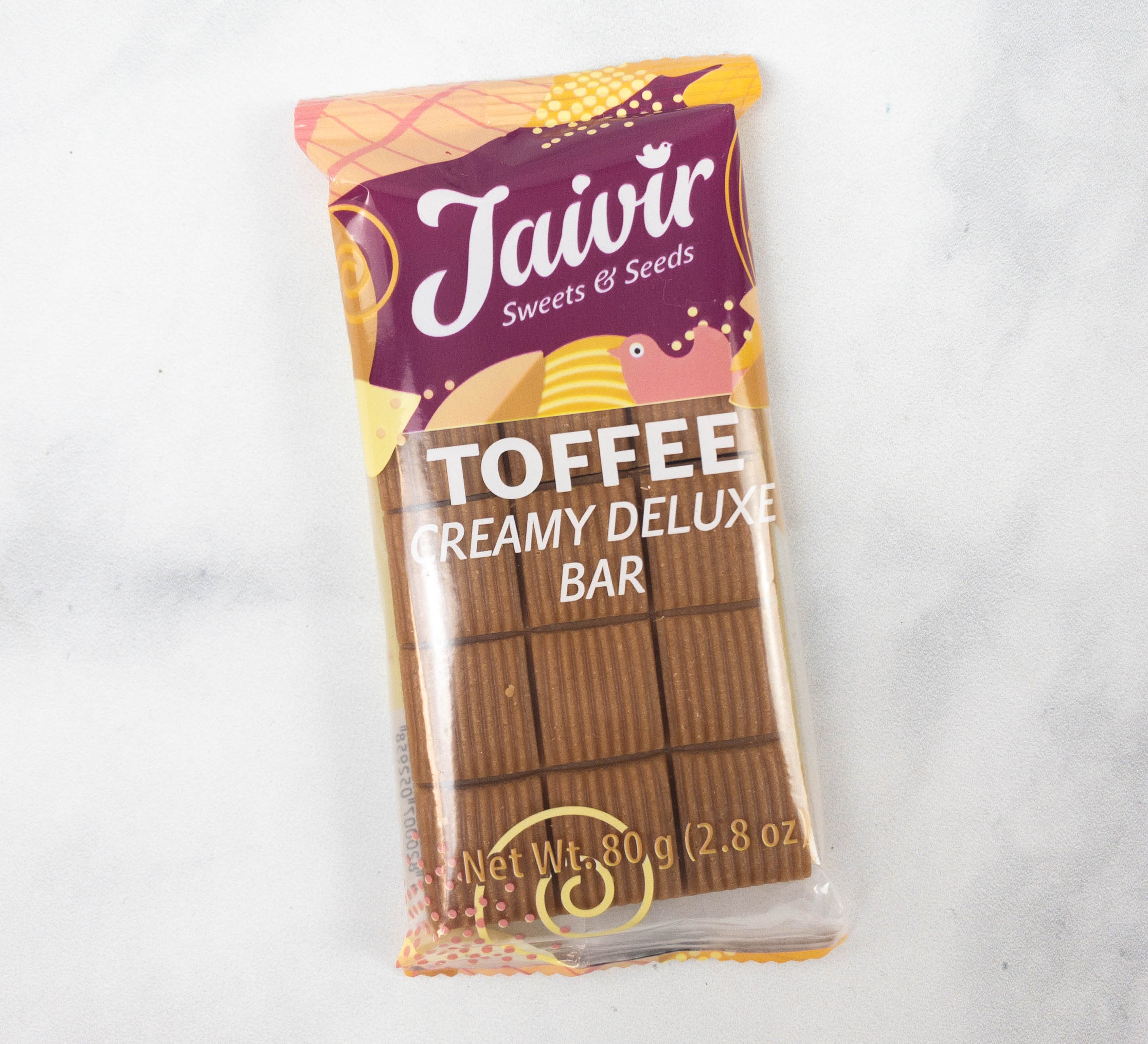 Creamy Toffee Squares. Perfect whether for dessert or as an on-the-go snack, these toffee squares are soft on the outside and filled with a velvety cream filling inside. Each square even has ridges on its surface, making it more fun to eat. Apparently, milky toffees are popular in Ukraine because people from the rural areas had to make the milk last the whole winter and making toffees is one of the solutions they have thought of!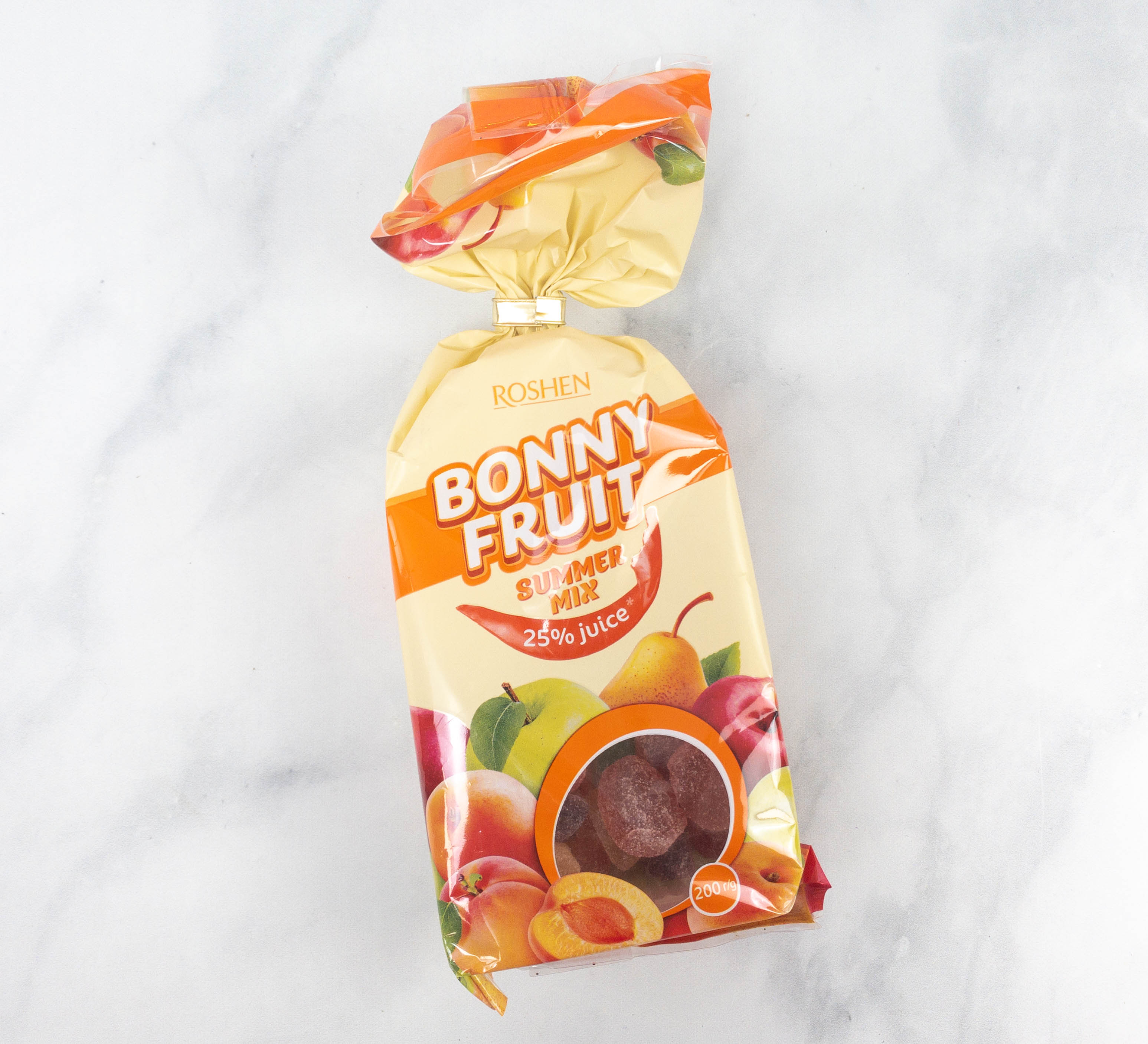 Summer Fruit Jellies. These soft jellies are made from real fruit juice. Aside from being extra sweet and rich in fruit flavors, the texture is incredibly satisfying to chew on as well!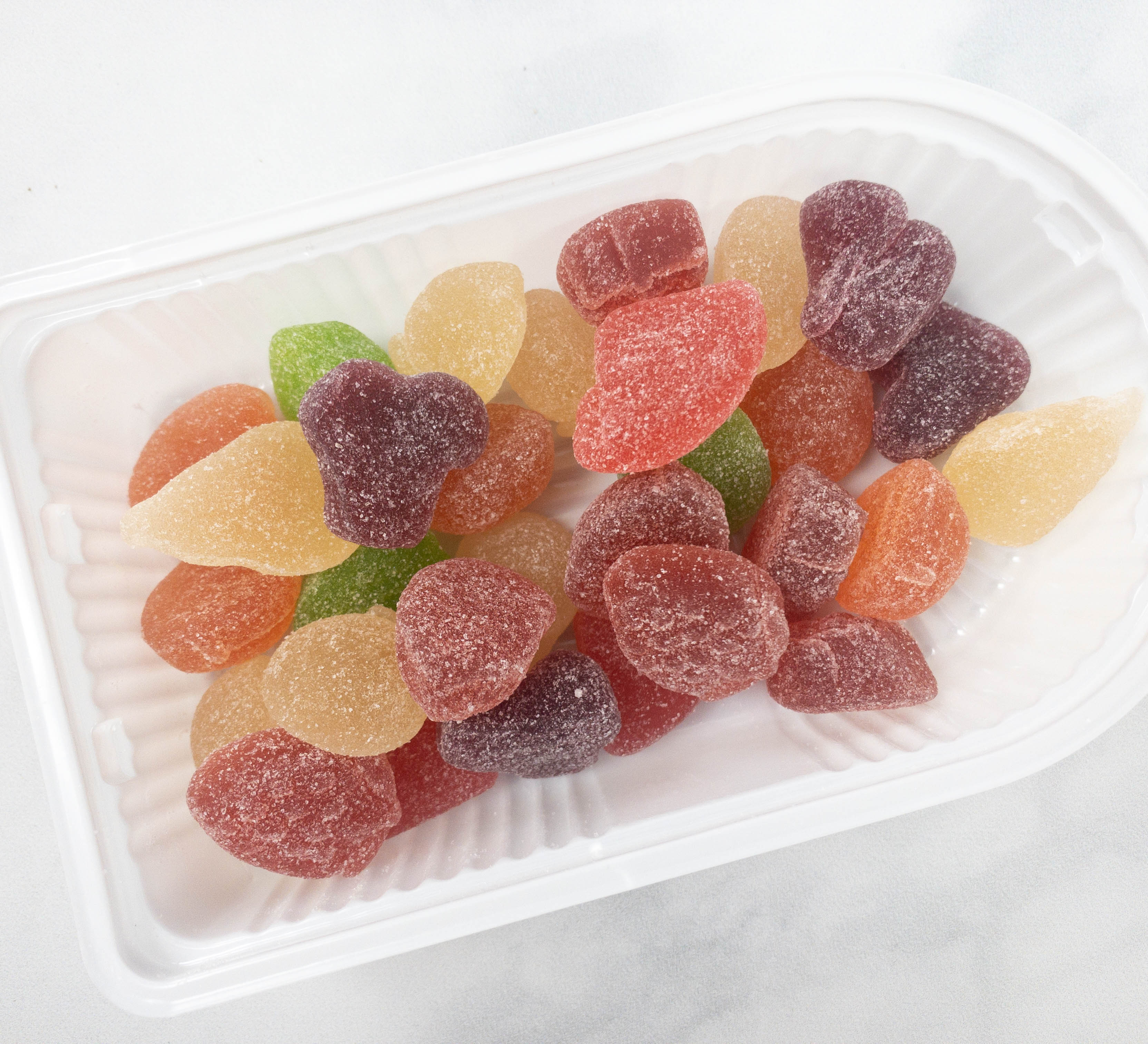 Each piece is sprinkled with sugar to make them even sweeter! Flavors include pear, apricot, and more.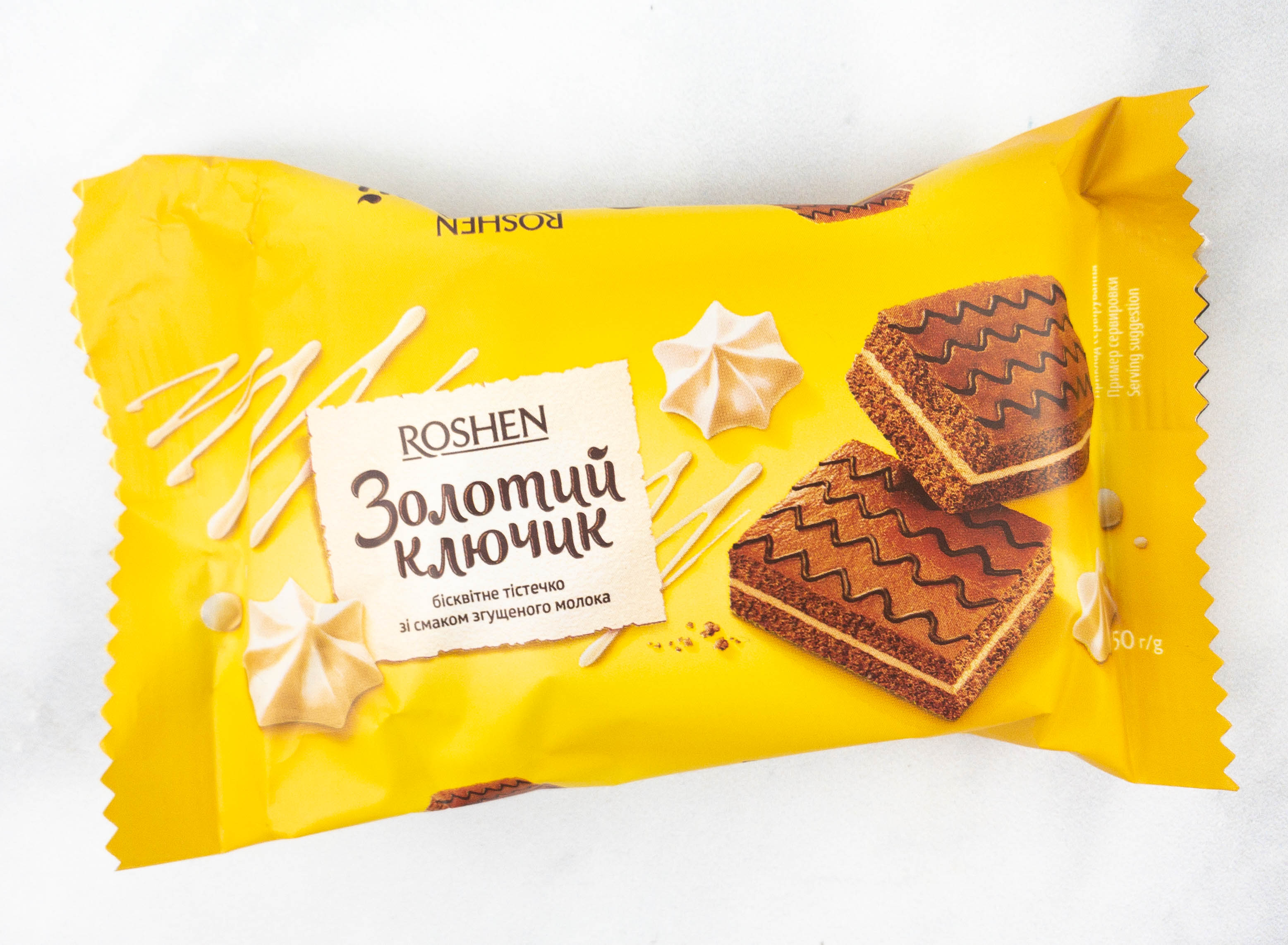 Sweetened Condensed Milk Cream Cakes. Sweetened condensed milk cakes were created after World War II when there were food shortages and Ukranian people had to be resourceful! The first cakes of this kind were made using bits of leftover baked goods and condensed milk. It's well-loved by many Ukranians, even until today. The one in my box is moist and soft, so I really liked it. The creamy center is also delicious!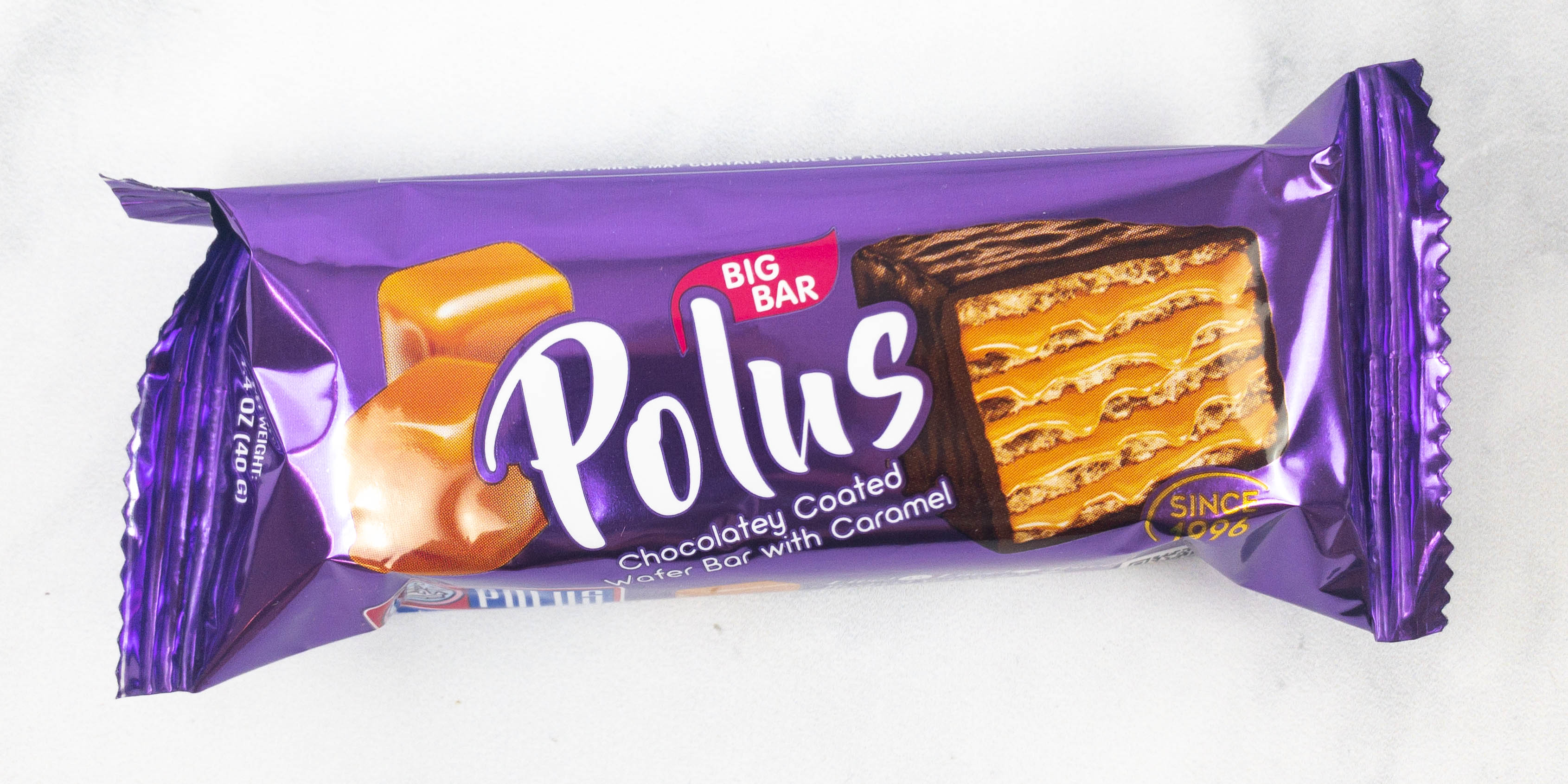 Baked Milk & Dark Chocolate Wafer. Chocolate-coated wafer is always a great idea! This snack even contains milk caramel between the crunchy wafers, making it a perfect way to fulfill sweet tooth cravings.
Dark Chocolate & Almond Wafer. This wafer bar features a combination of dark chocolate and almonds, and it was also pretty good. I loved the nuttiness of each bite!
Wasabi Chip Strips. These thin strips are bursting with hot wasabi flavor! It's so hot that I needed to drink something to make the taste subside. It may be too hot for me but I'm sure this is something that wasabi fans will love.
Ukraine faced a lot of trying moments but it did not stop them from inventing delicious snacks! I'm happy to be able to try popular Ukranian snacks, from the spicy ones to the sweet ones and everything in between. There are even fruit jellies oozing with flavor, plus the bag of garlicky bread chips that left me wanting more. I never realized how good Ukrainian snacks are, until I received this box. If you're also an adventurous snacker, you might love Universal Yums because they feature different locations every month and there's always something new to satisfy your cravings!
Have you tried Universal Yums? What do you think?