Universal Yums is an international snack subscription! Featuring a new country each month, the box contains unique and delicious snacks that are either difficult or impossible to find in US stores. They promise to always include a variety of sweet and savory snacks, all with the featured country's distinct flavors and spices. Each box also comes with an interactive guidebook containing an explanation of why they chose each snack, as well as trivia, games, recipes, and other cultural features!
There are three available box sizes:
Yum Box – 6+ snacks plus a 12-page booklet for $14 a month
Yum Yum – 12+ snacks plus a 16-page booklet and other bonus content for $25 a month
Super Yum Box – 20+ snacks plus a 20-page booklet and other bonus content for $39 a month
DEAL: Save 10% on a 6+months Universal Yums subscription!! No coupon code needed, just use this link to sign up!
This is the review of the Yum Yum box!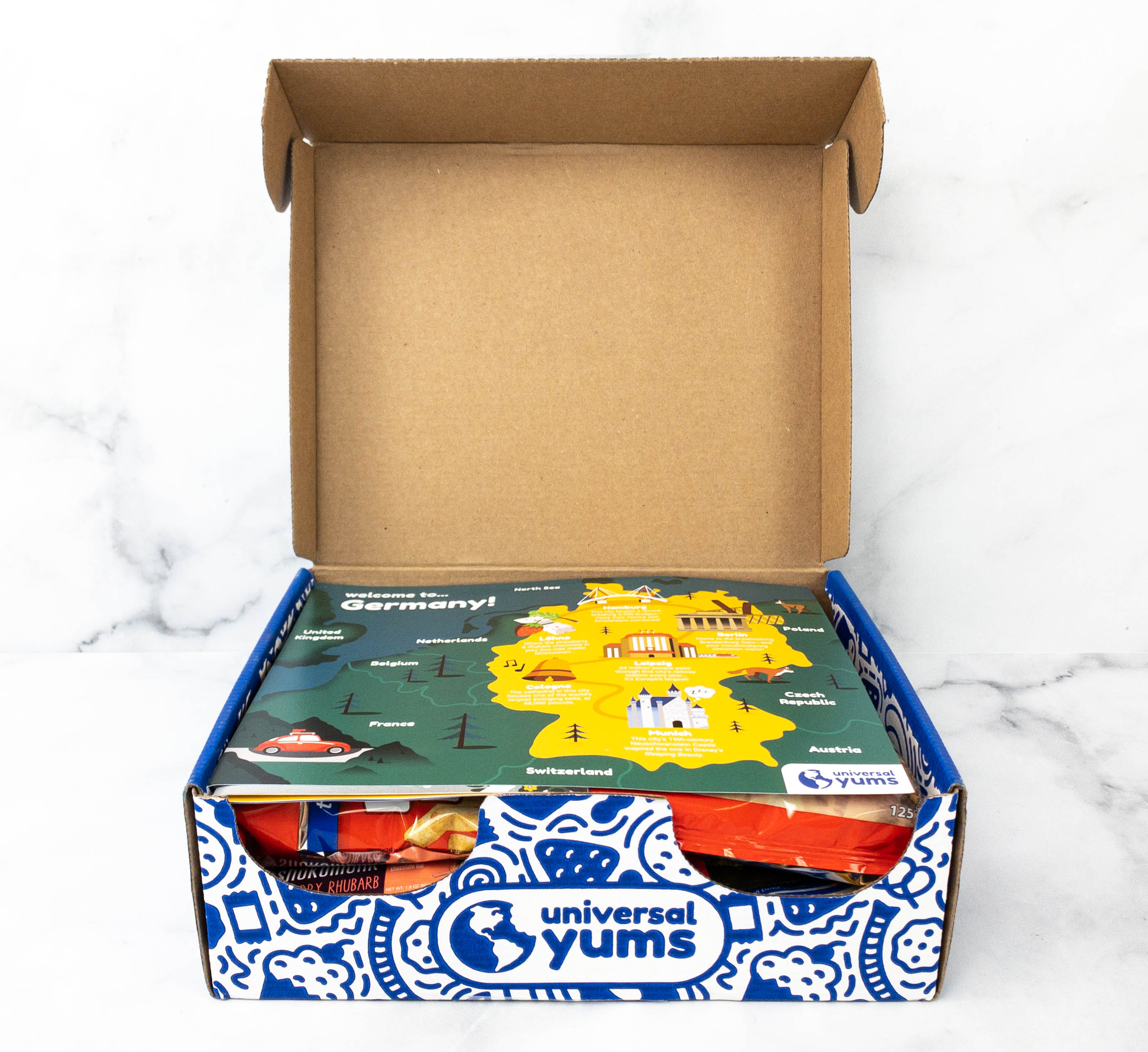 The featured place this month is GERMANY!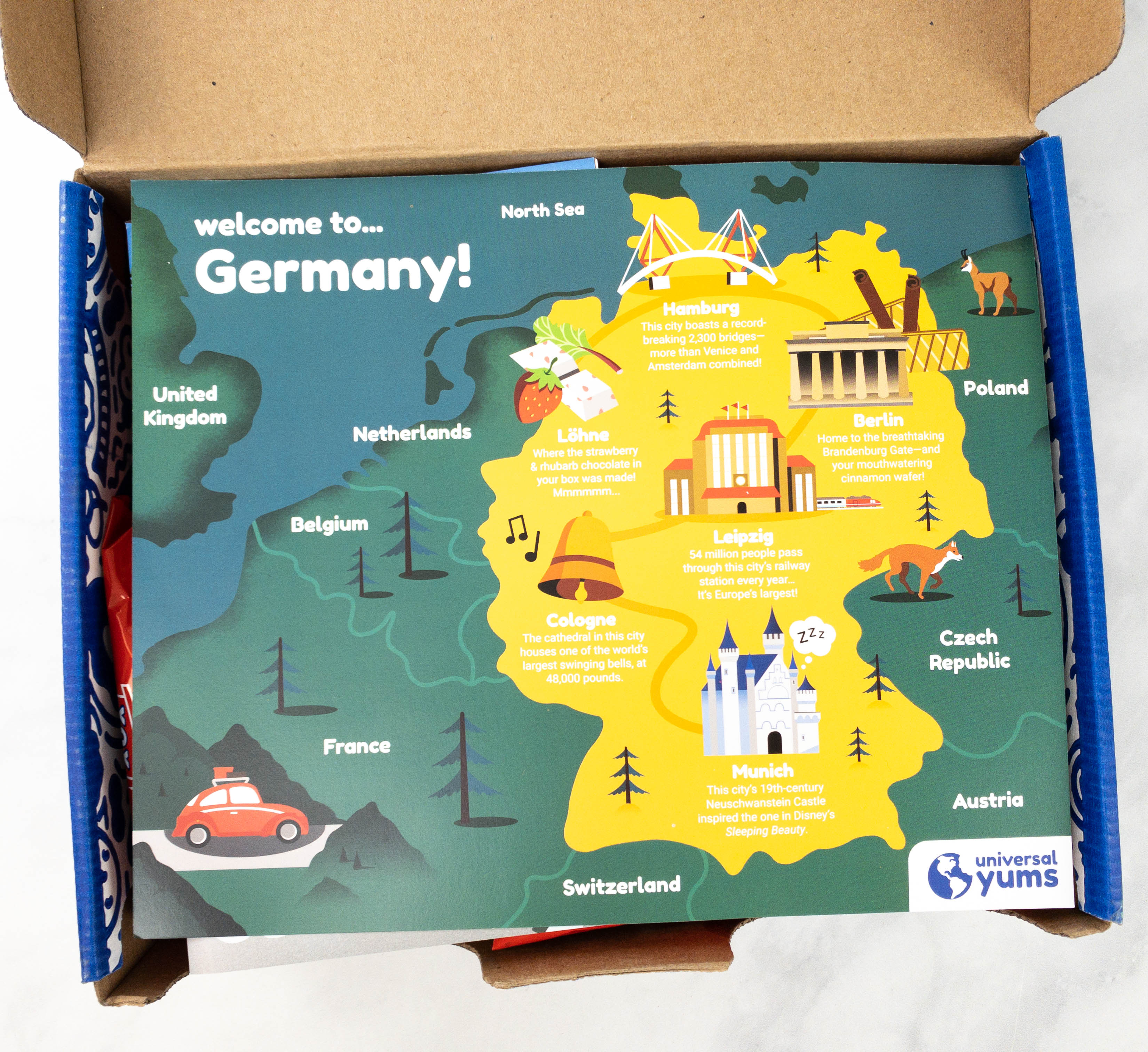 I'm so excited to finally open this month's box!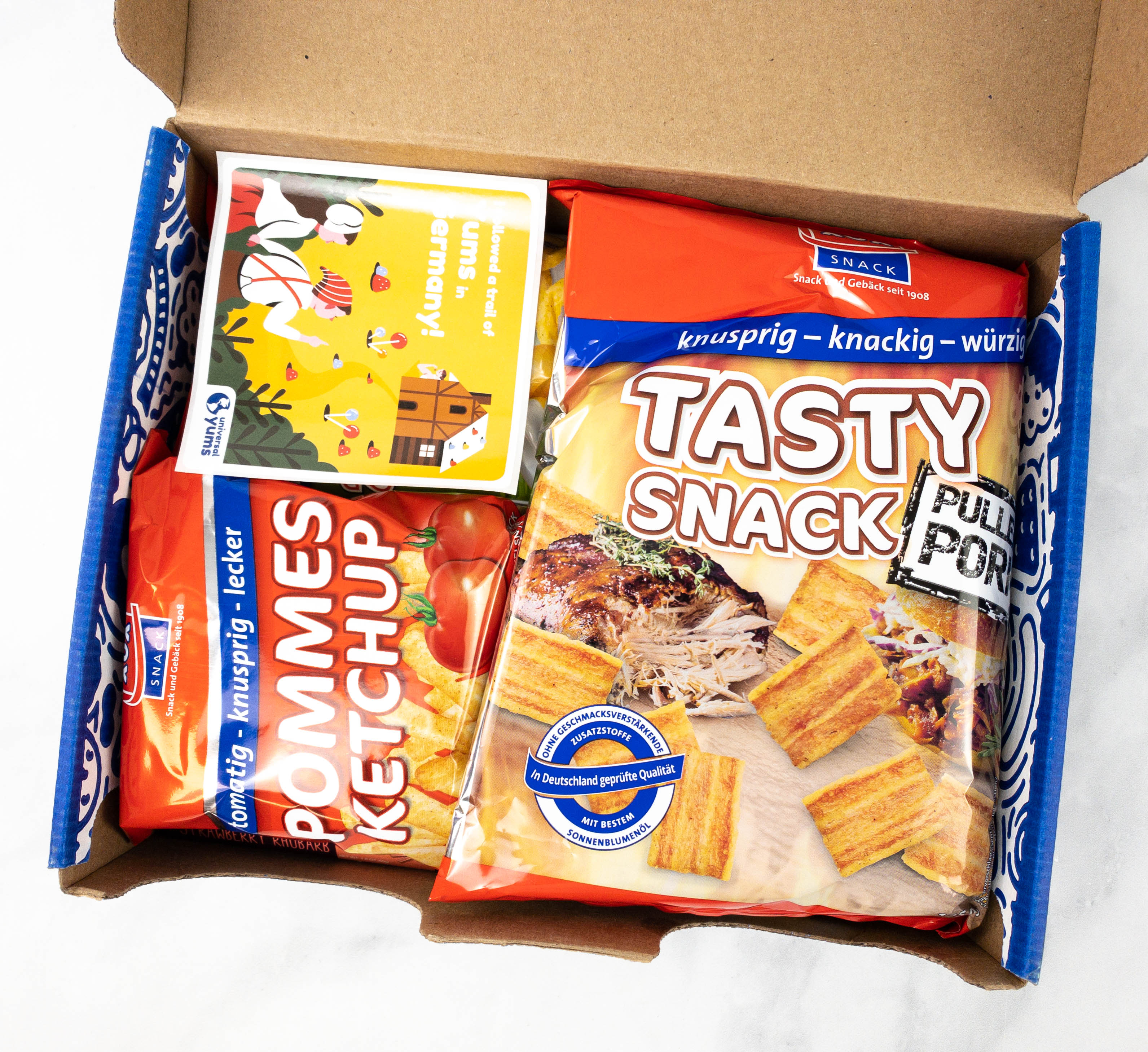 The box is full as always! Everything arrived in great condition even without extra packaging materials.
The month's sticker features a trail of yums in Germany!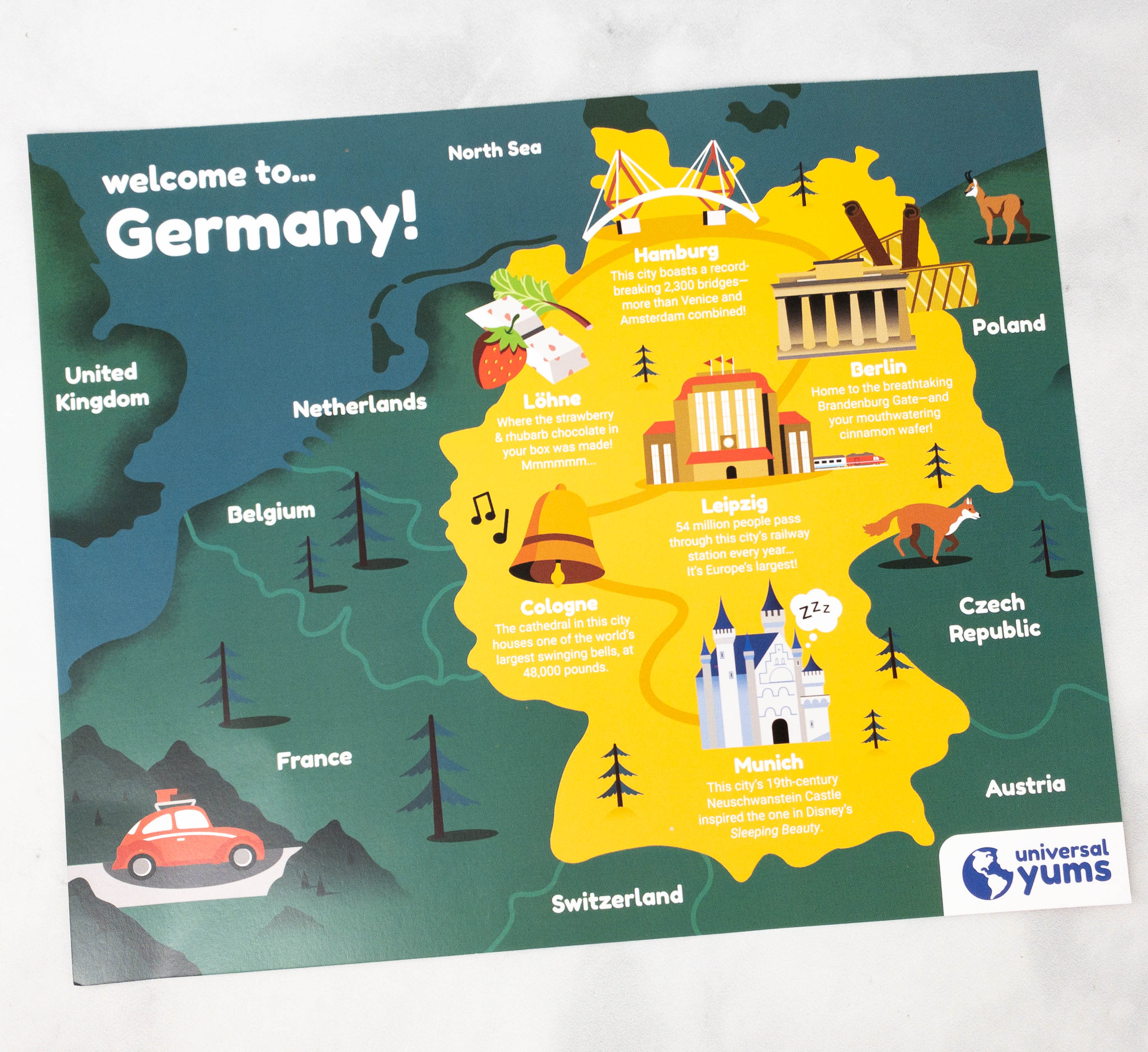 There's also a card that features the map of Germany and a brief overview of the country!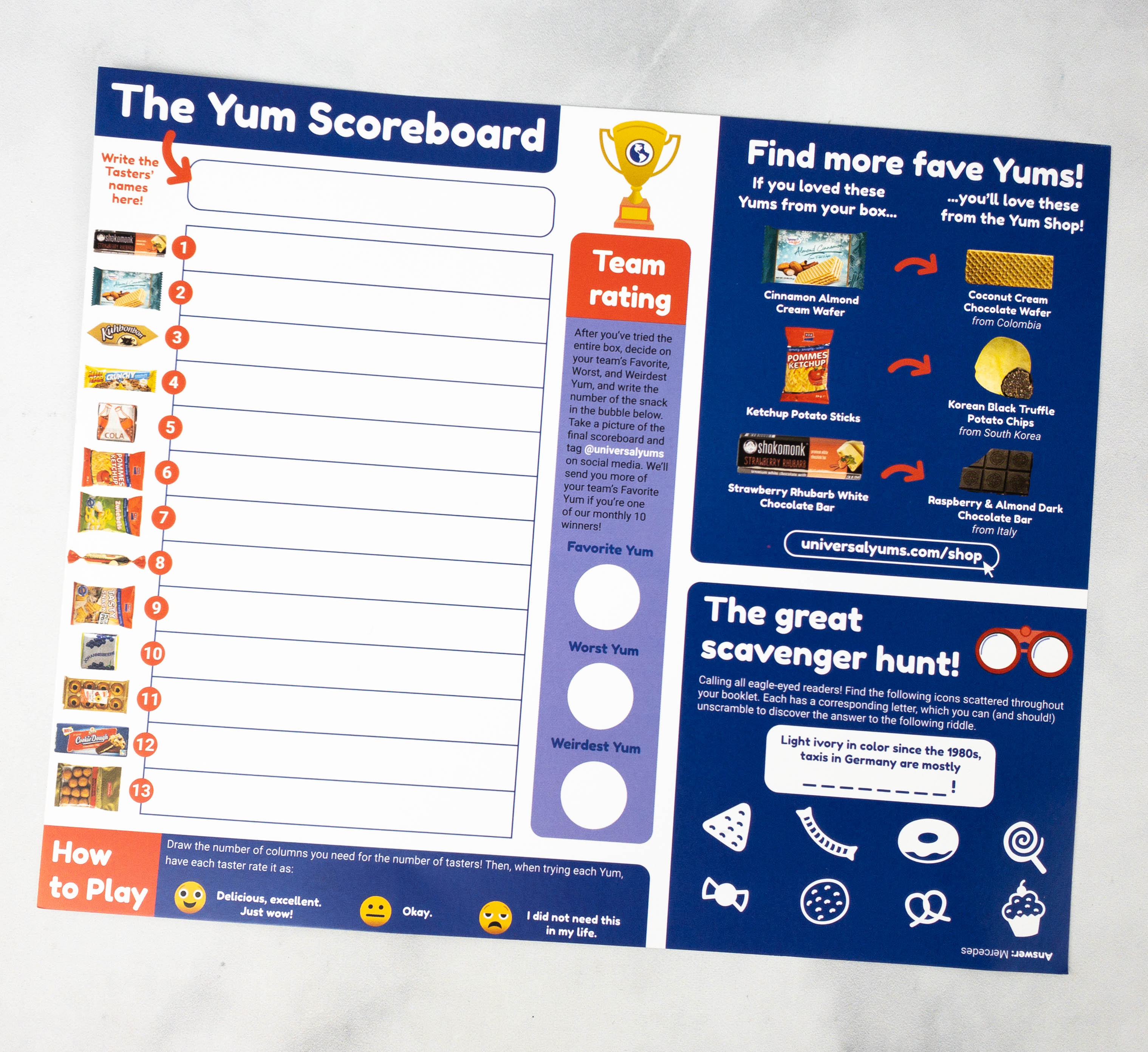 At the back is The Yum Scoreboard where you can rate all the snacks. You can also vote on an upcoming box!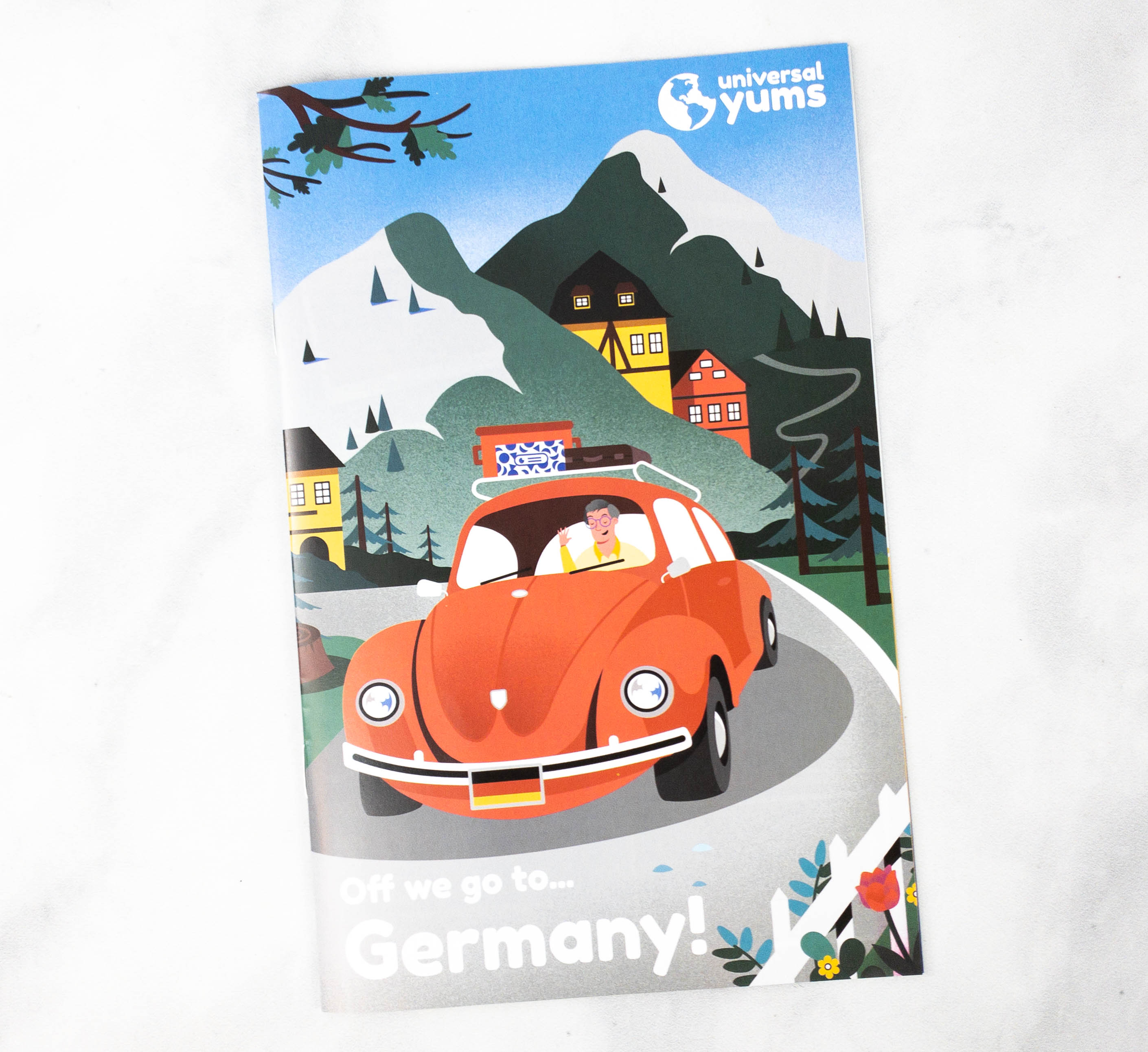 Aside from the card, the box includes an information booklet.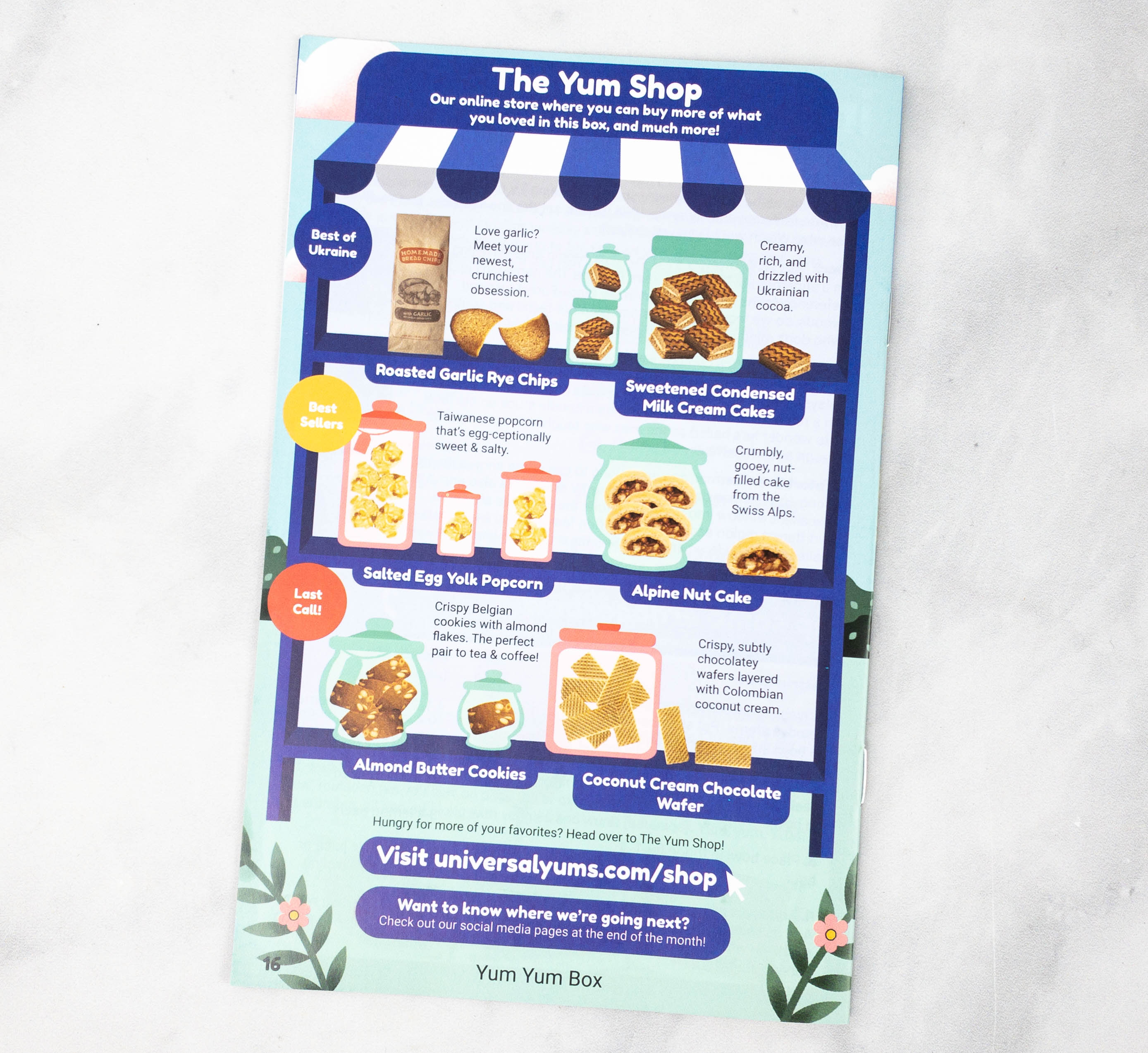 At the back, they featured items that are available in The Yum Shop.
Inside the booklet, there are more fun facts about Germany, and some sneak peek of the country's rich culture and destinations. There's even a recipe for Beef Rouladen, a delicous German beef dish!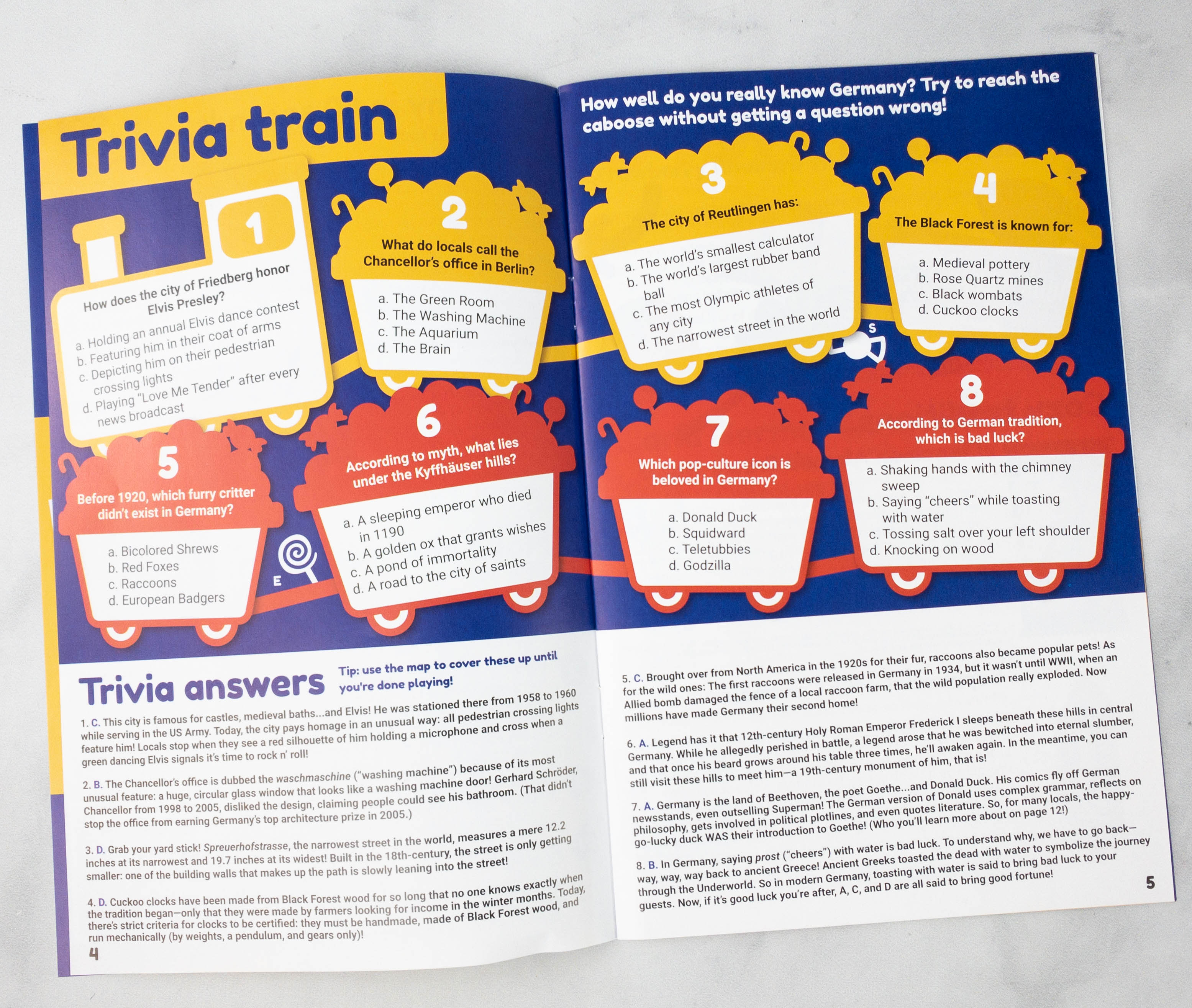 Here's a trivia page where you can test your knowledge about this wonderful country!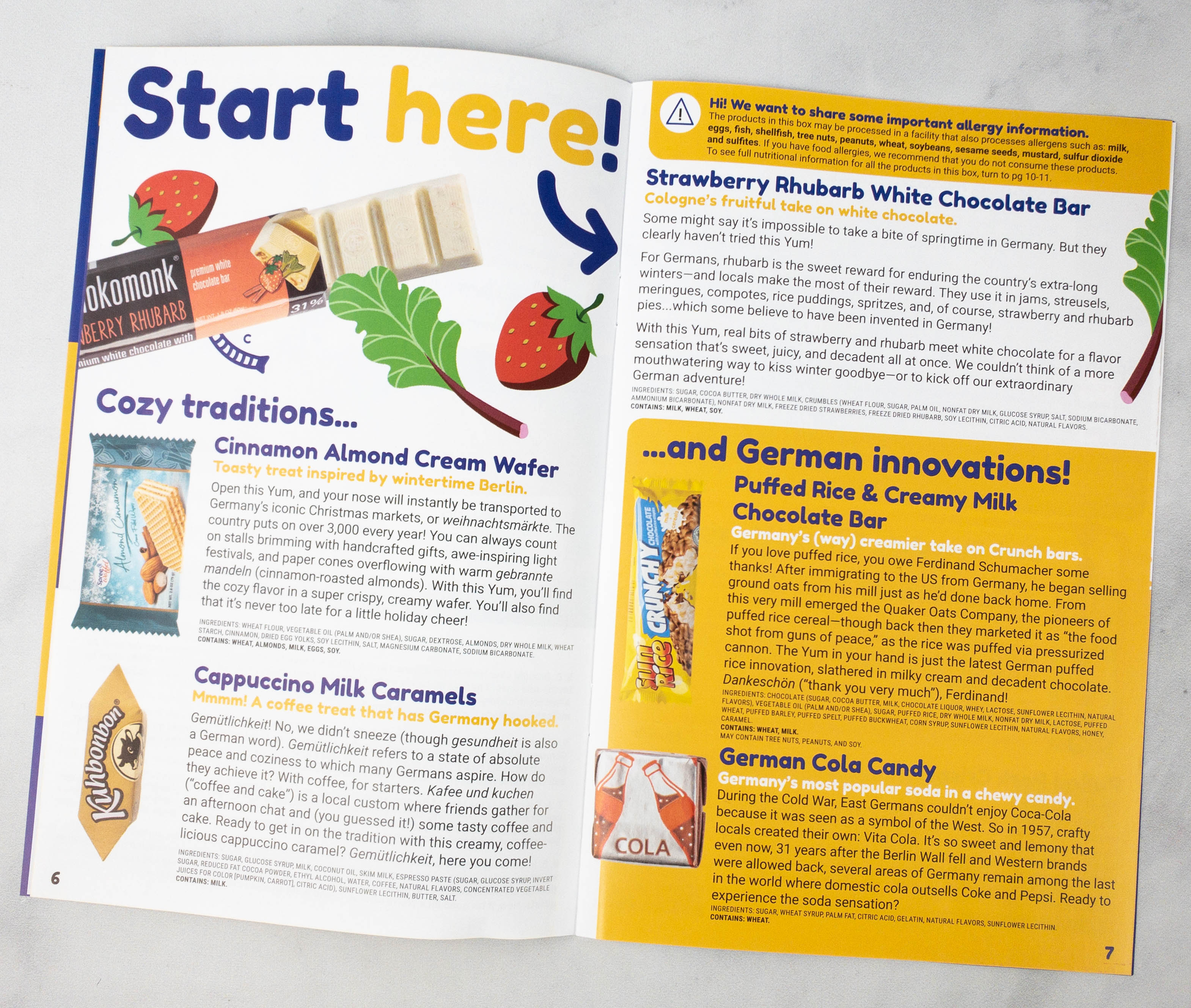 This booklet also lists down all the snacks inside this box.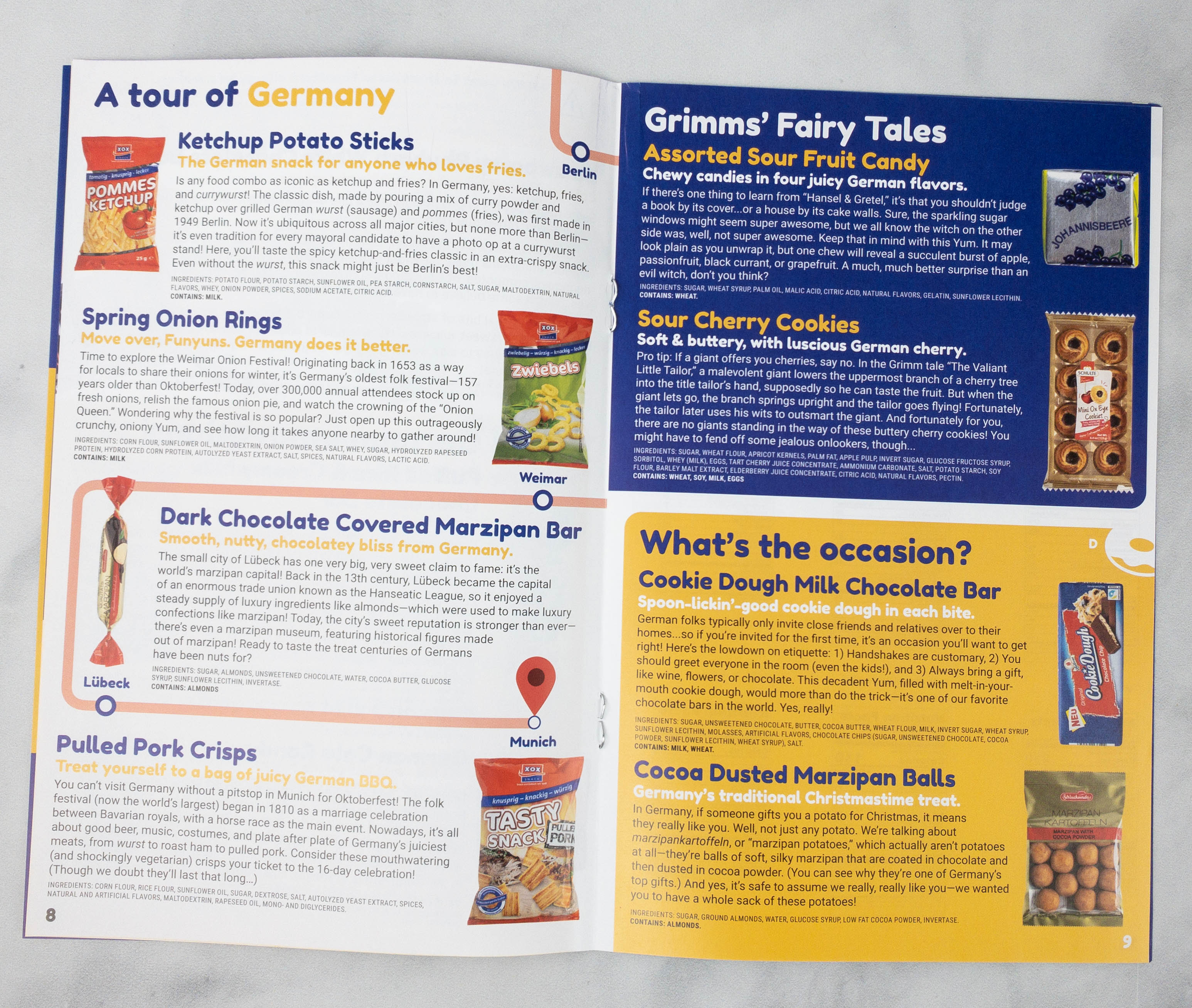 Each snack comes with a photo and a long description in the booklet!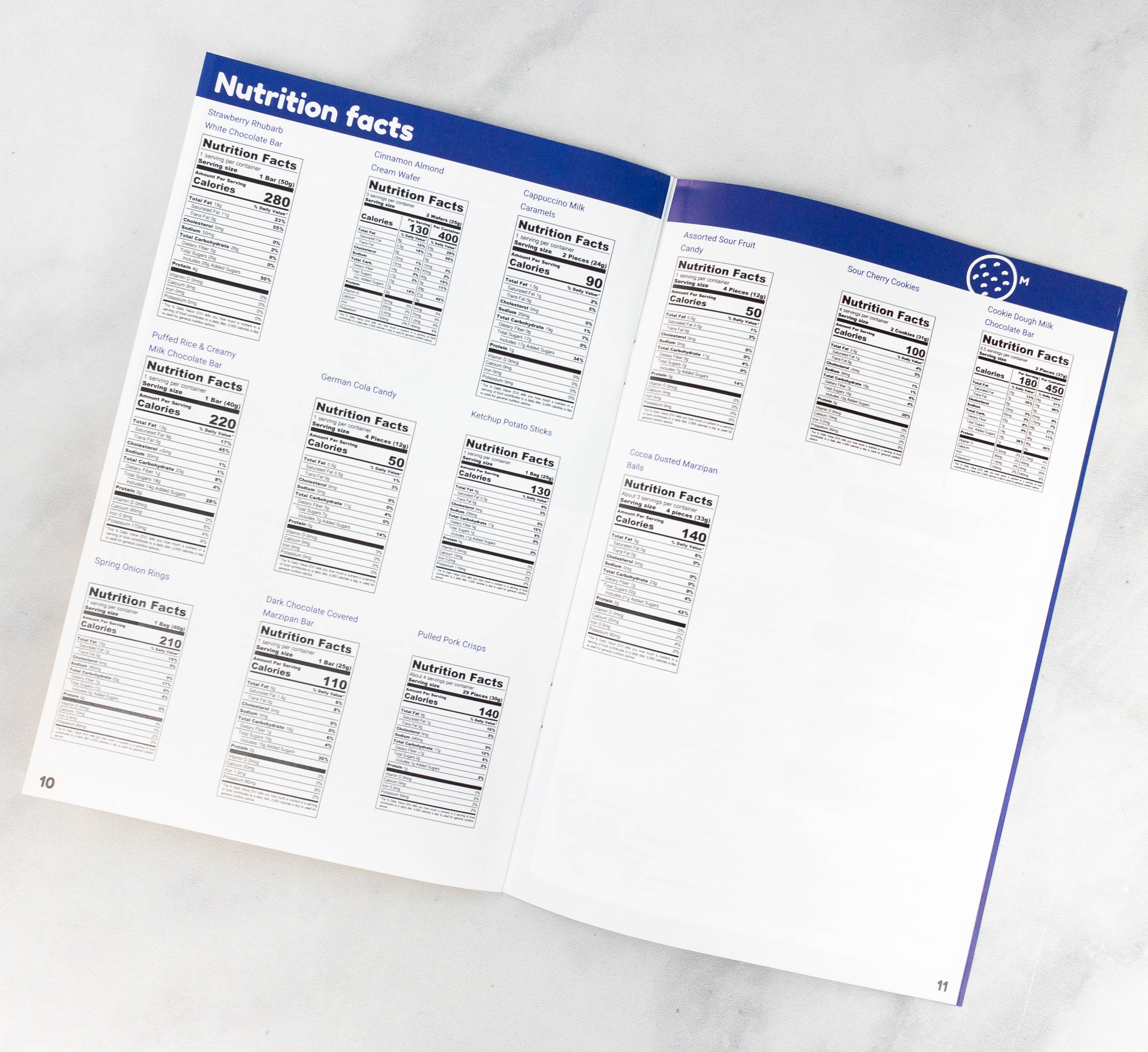 They also included the Nutrition Facts of each item this month.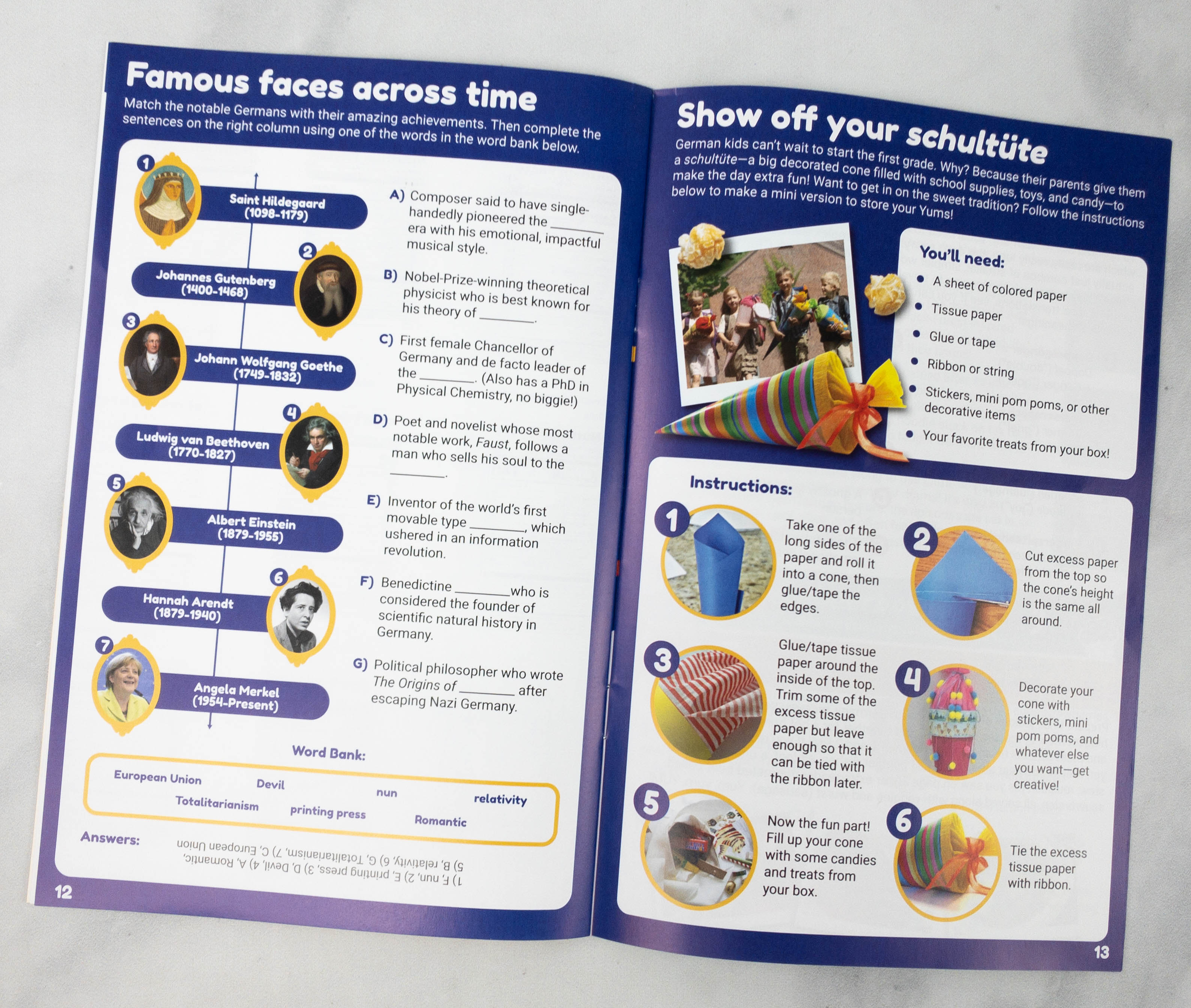 There are even fun quizzes you can play on your own or with friends!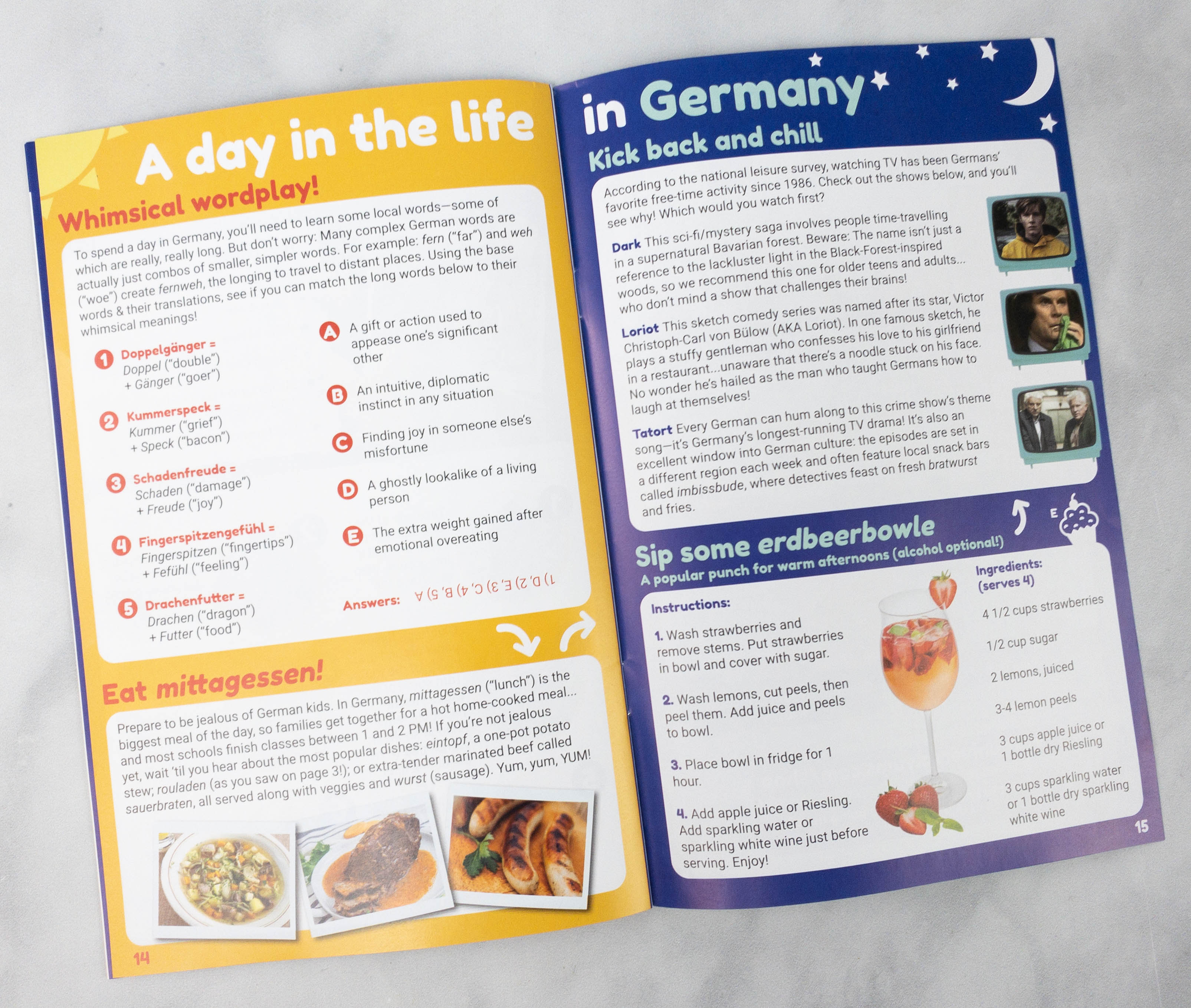 I loved reading this before taking a bite on this month's snacks!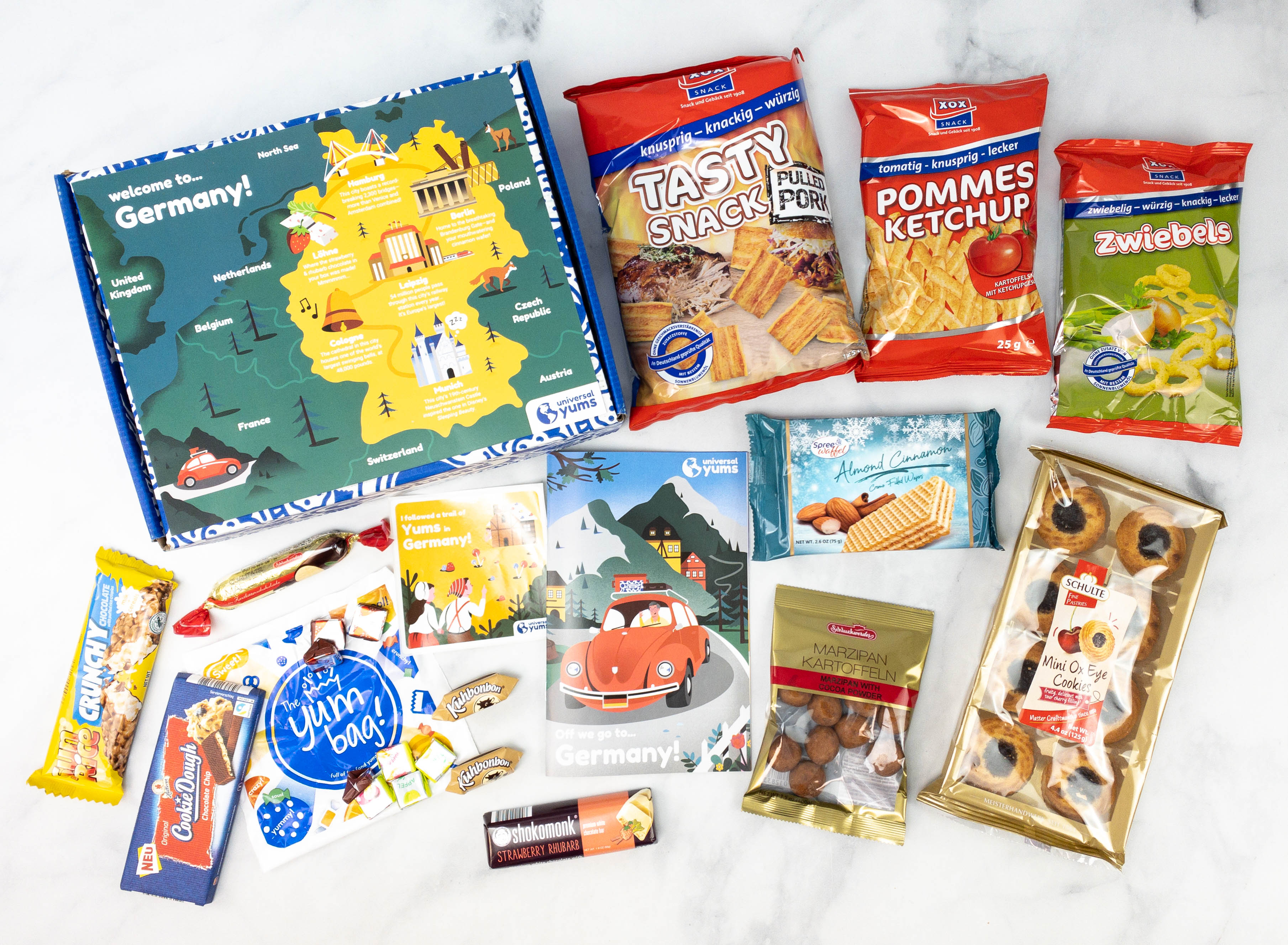 Everything in my March 2021 box!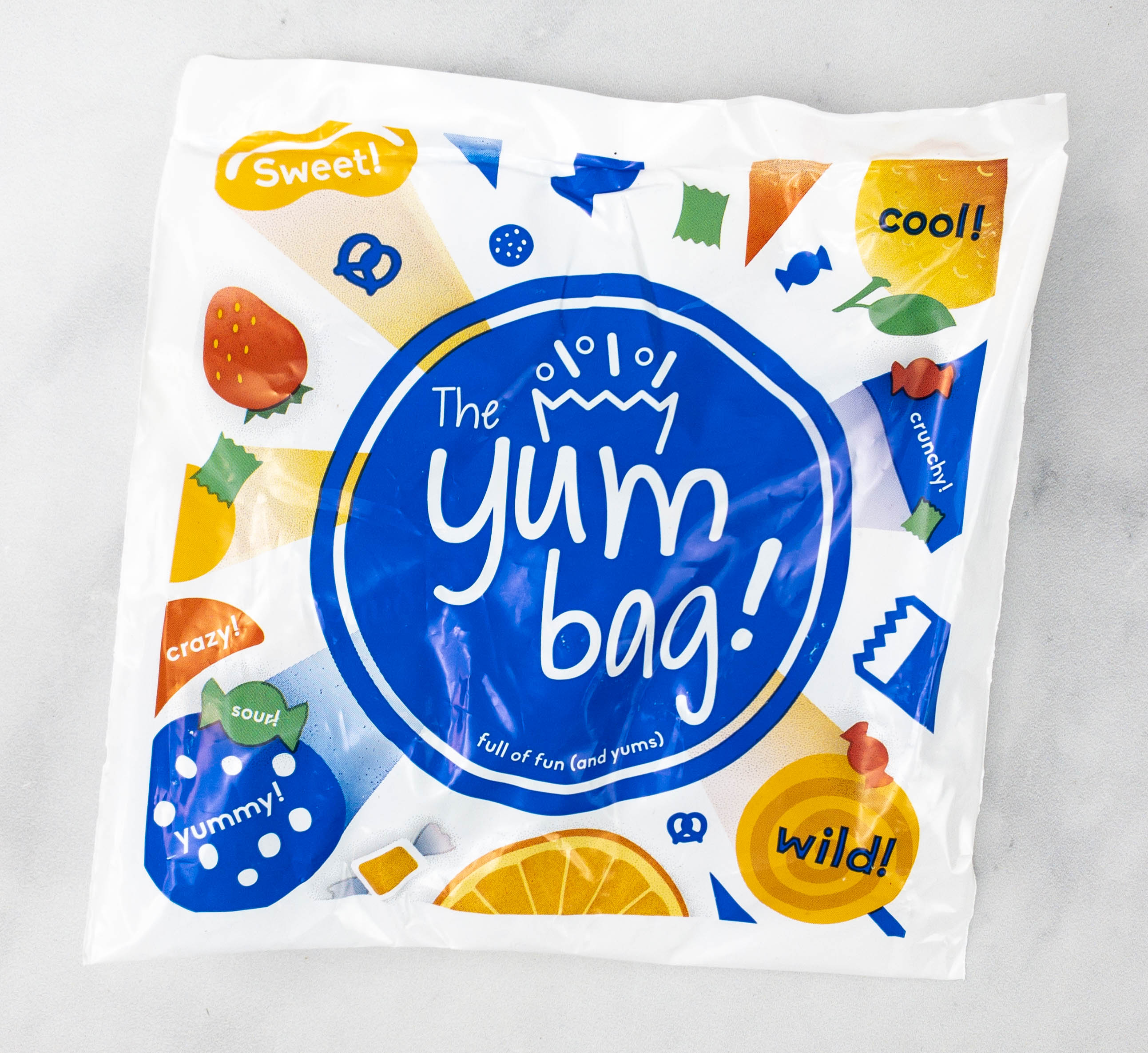 Yum Bag. The Yum Bag is always packed with candies from the featured country!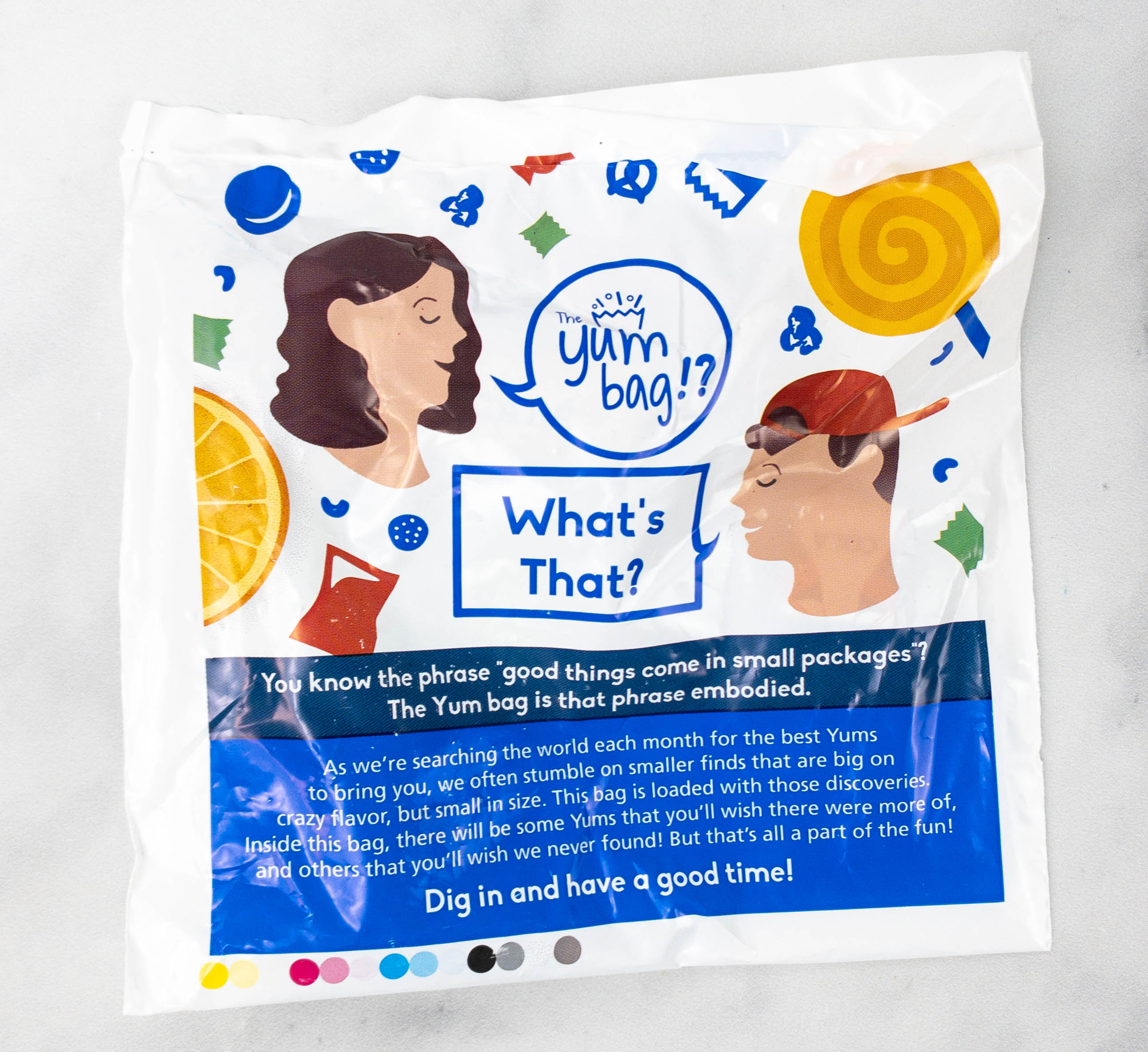 It may include flavors that you'll easily love and some that you may find weird and unusual.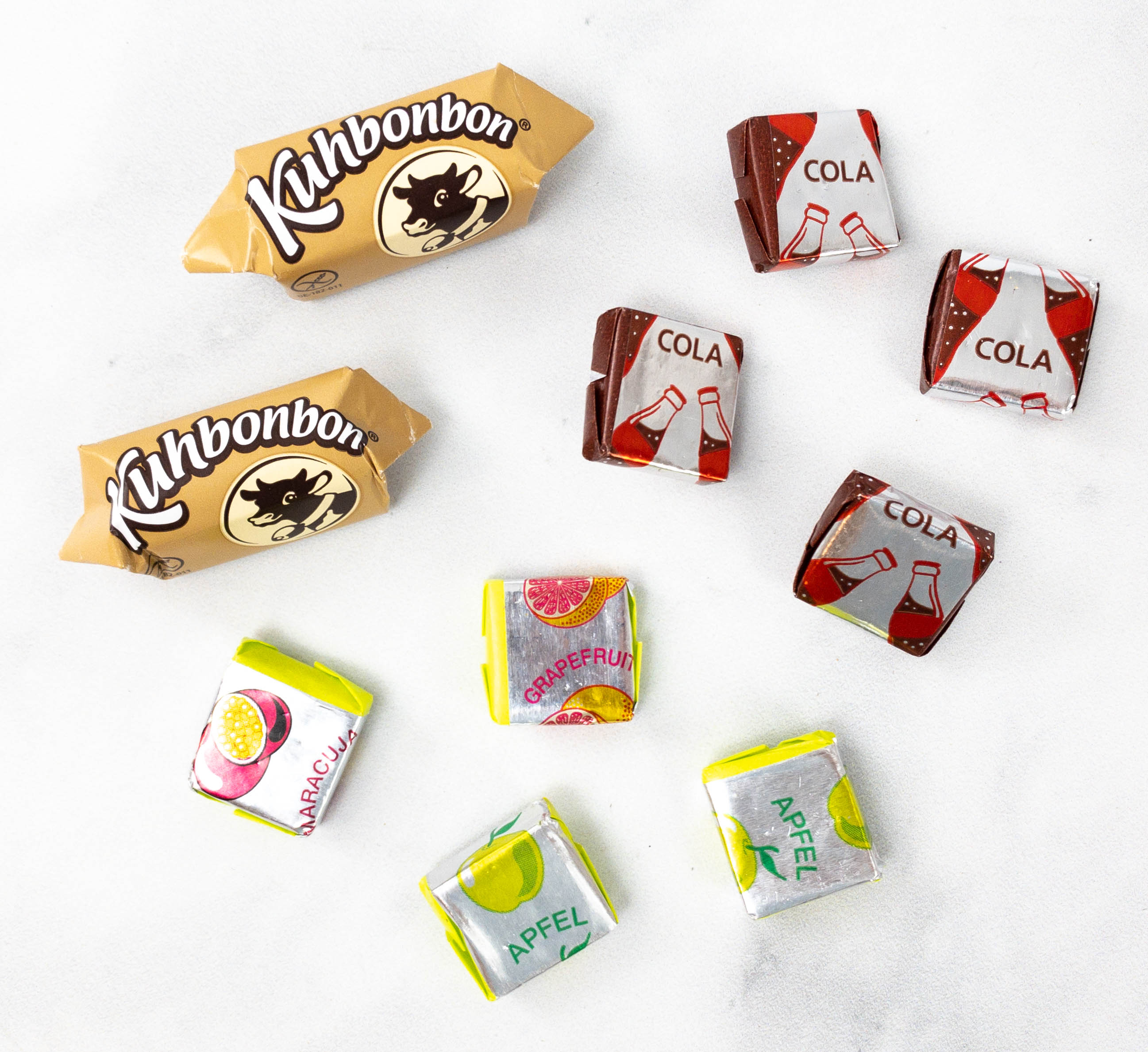 Cappuccino Milk Caramels. Apparently, Germans love coffee, so they included a couple of caramel treats in cappuccino flavor. I'm not a fan of coffee but this was a hit with my husband.
German Cola Candy. This candy features a refreshing cola taste with hints of lemon, inspired by the popular German drink Vita Cola. It's also fun to chew on!
Assorted Sour Fruit Candy. These are also chewy candies, but this time they are infused with delicious apple, passionfruit, black currant, and grapefruit flavors. Each chew is bursting with fruitiness!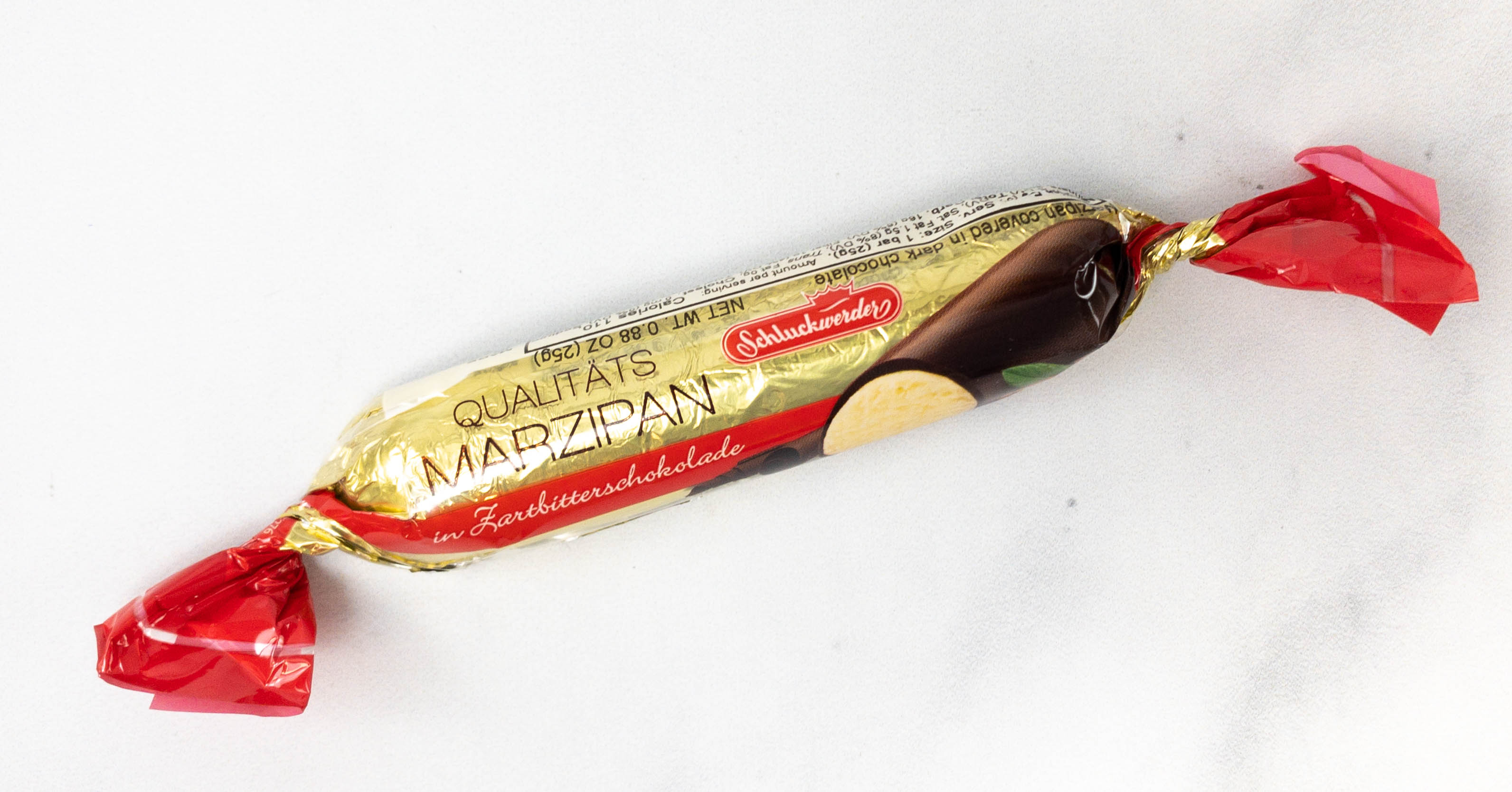 Dark Chocolate Covered Marzipan Bar. Marzipan is a popular snack made from almonds. This confection is said to be well-loved by Germans since the 13th century because of its sweet and delicious taste. It has a nice texture and the chocolate coating even made it more irresistible!
Strawberry Rhubarb White Chocolate Bar. Imagine smooth white chocolate combined with real bits of strawberries and rhubarb! It may sound like an unusual combination, but it's actually good. Each bite is sweet and juicy!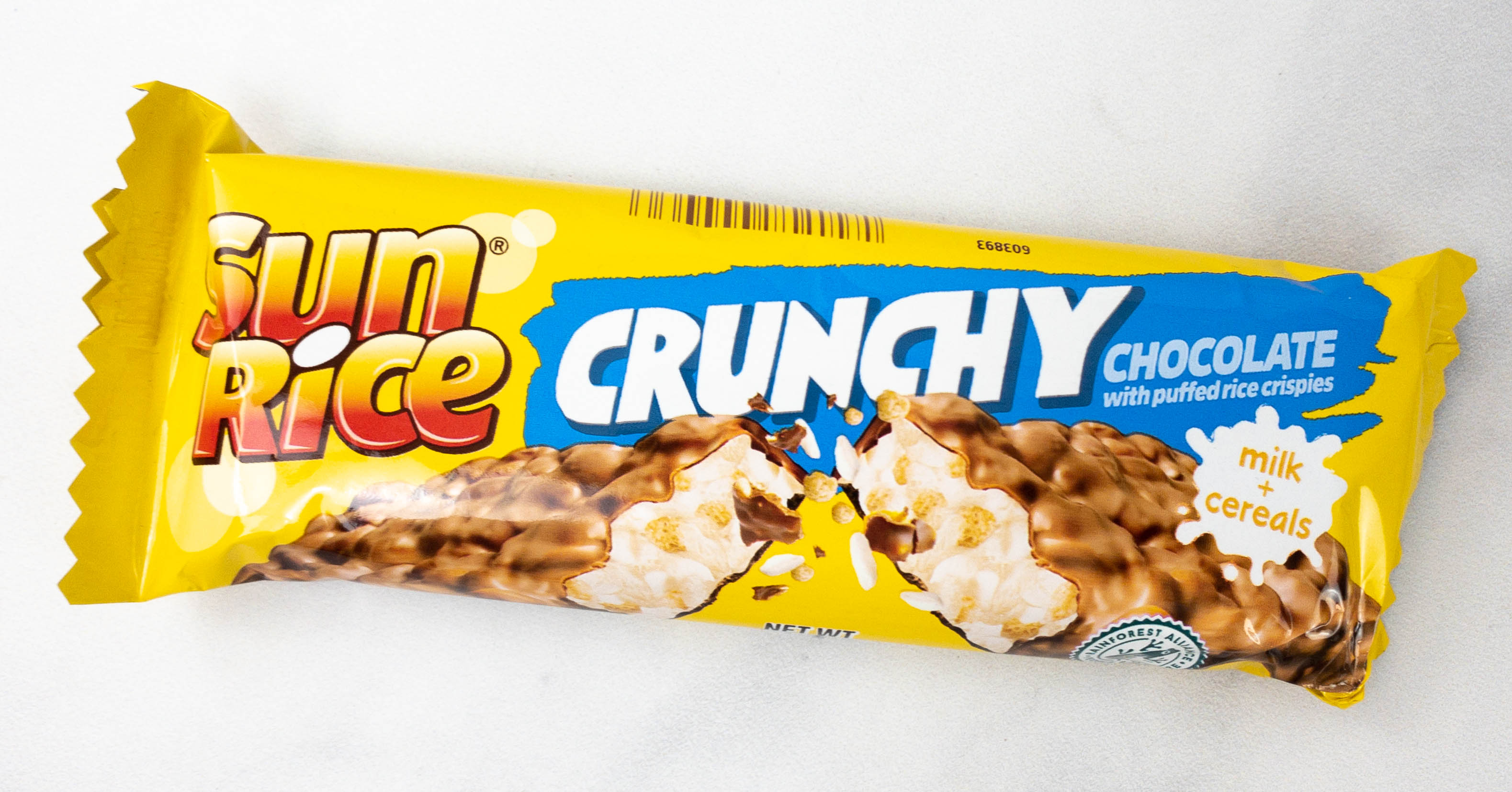 Puffed Rice & Creamy Milk Chocolate Bar. A bar of puffed rice, milky cream, and delicious chocolate has got to be one of the best German snacks invented! It's such a decadent treat, and it's perfect whether as a dessert or an on-the-go snack.
Cookie Dough Milk Chocolate Bar. This snack made its way to the top of world's favorites with its melt-in-your-mouth cookie dough and delicious chocolate. I had no idea how good it is until I ended up eating everything that's inside the pack! Yum!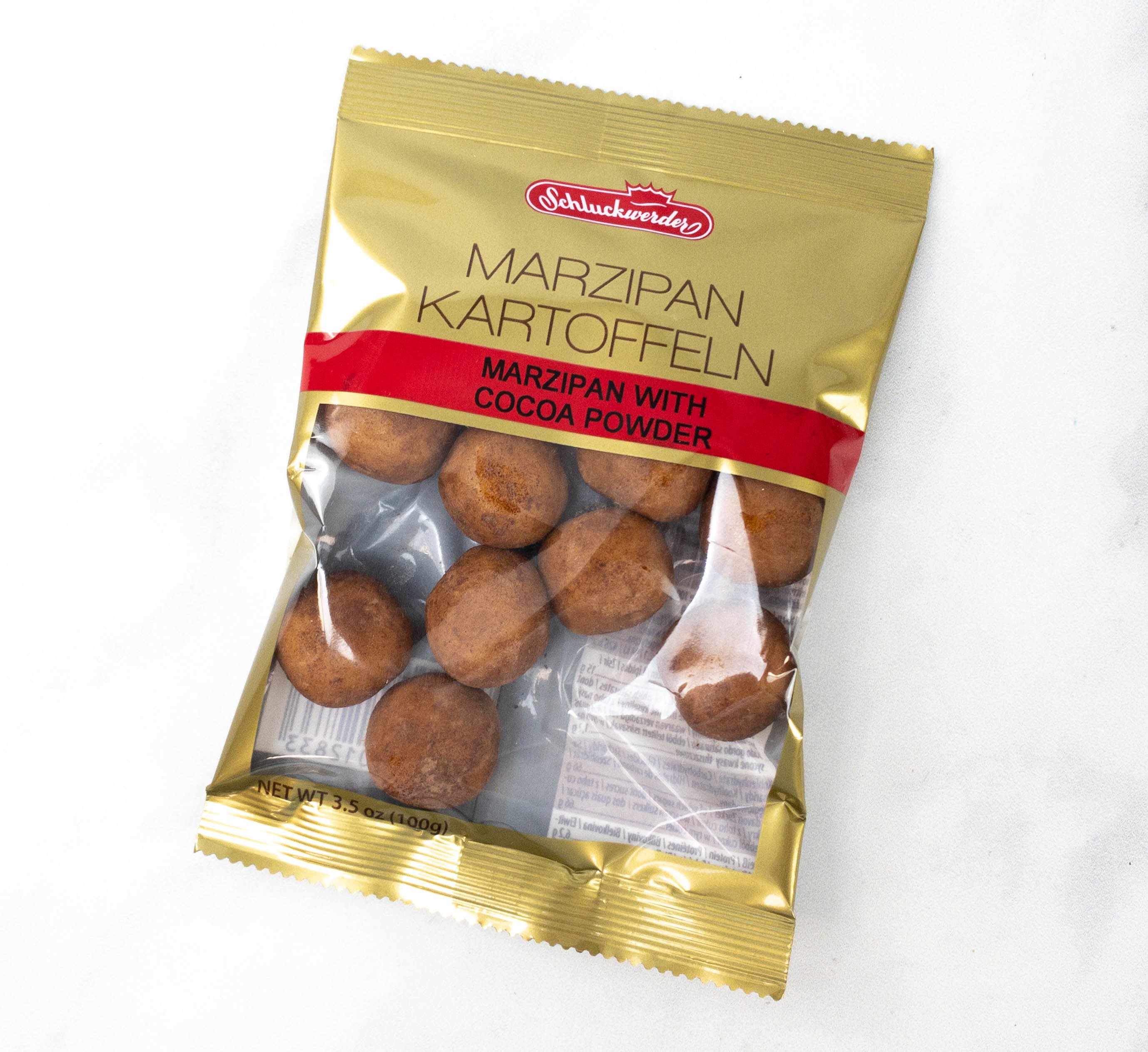 Cocoa Dusted Marzipan Balls. These soft, silky balls with chocolate coating are inspired by the ever-popular marzipan. Each piece was also dusted with cocoa powder to make it more decadent. They taste so good, it's hard to stop after one bite. There's no wonder these chocolate balls are a popular gift in Germany!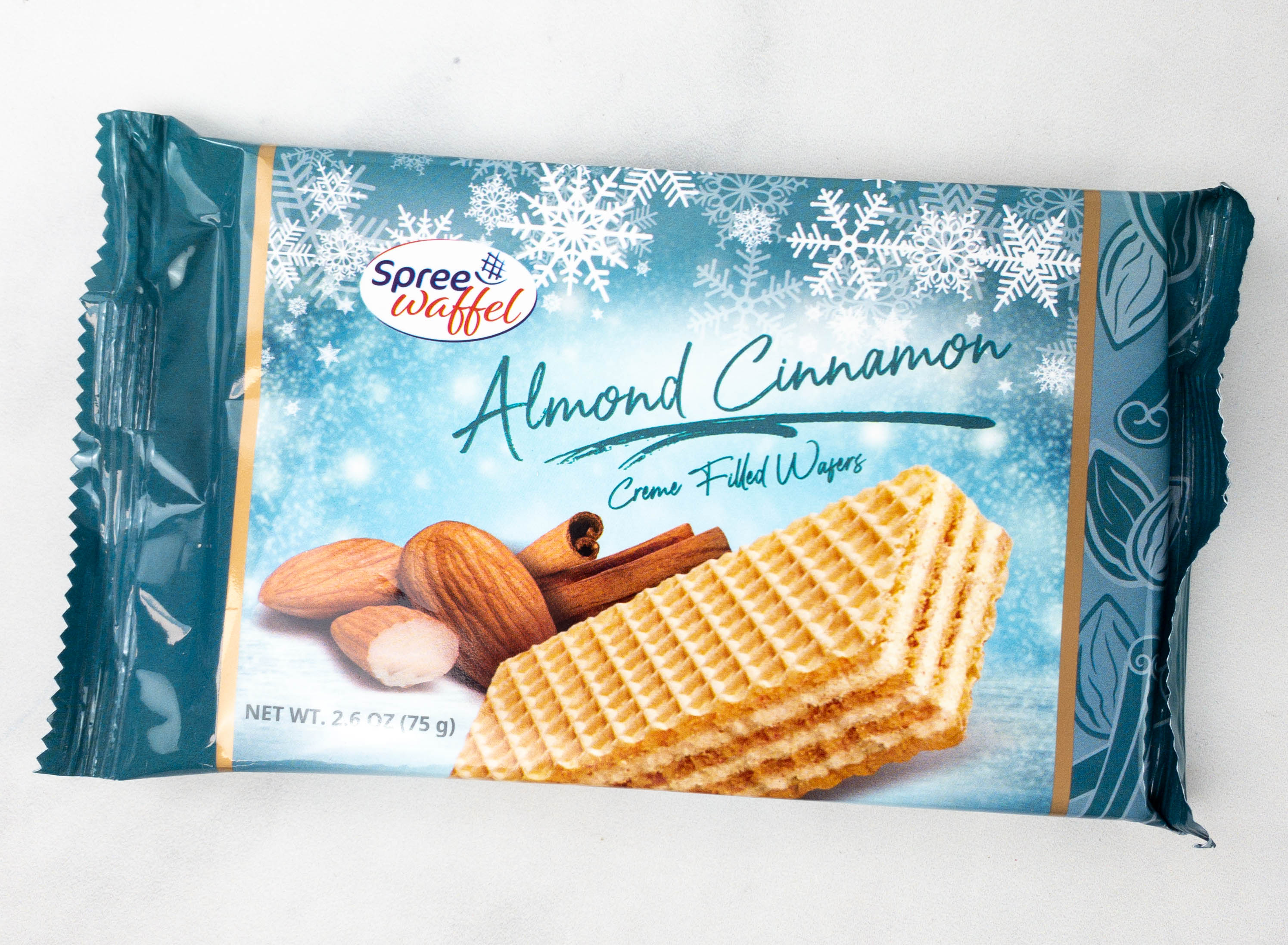 Cinnamon Almond Cream Wafer. I also received these crispy wafers with a creamy filling to enjoy with a hot beverage! The taste of cinnamon roasted almonds on every bite is satisfying. It's a winter-inspired treat, but it's great to have any time of the year because it's really delicious.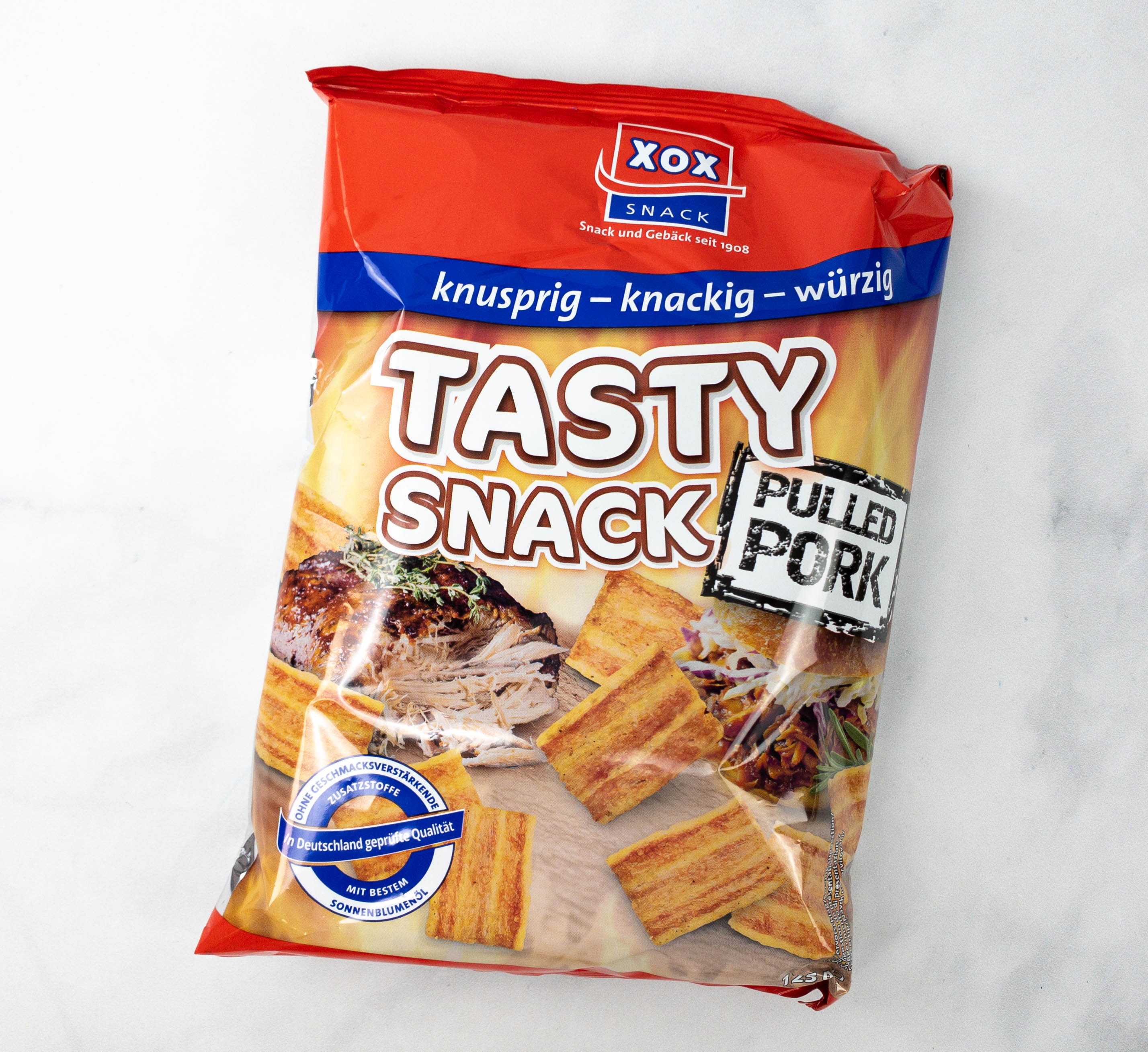 Pulled Pork Crisps. Now, it's time for the savory snacks! This pack contains pulled pork crisps, inspired by the flavors of real German BBQ.  Each piece is crunchy and tasty. It also makes a great pair with a glass of cold beer!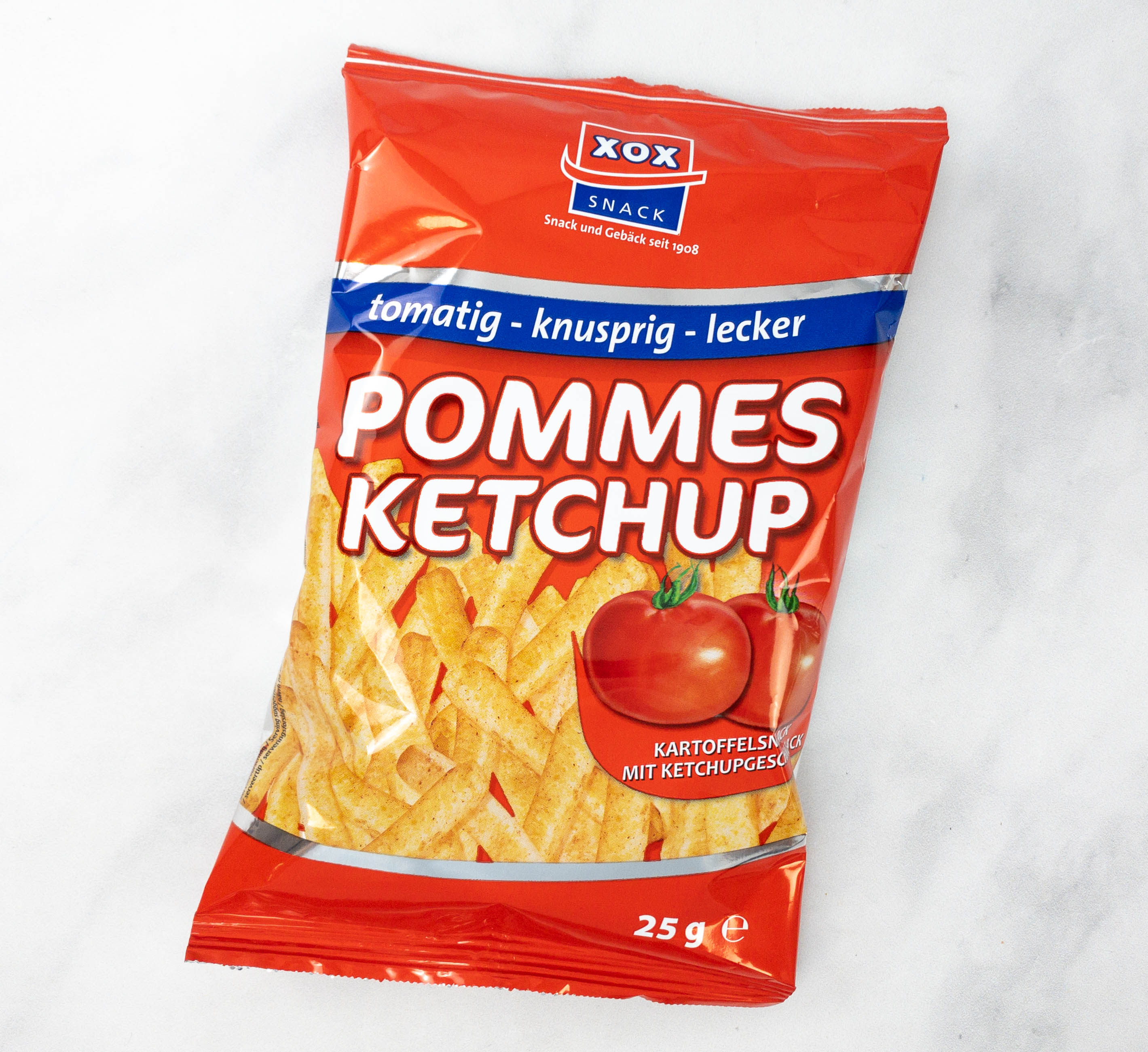 Ketchup Potato Sticks. Potato fries and ketchup is a combination that never gets old! This one is the spicy version and it's also pretty good. Each potato stick still has that classic ketchup taste, with a kick of heat that just makes me crave for more.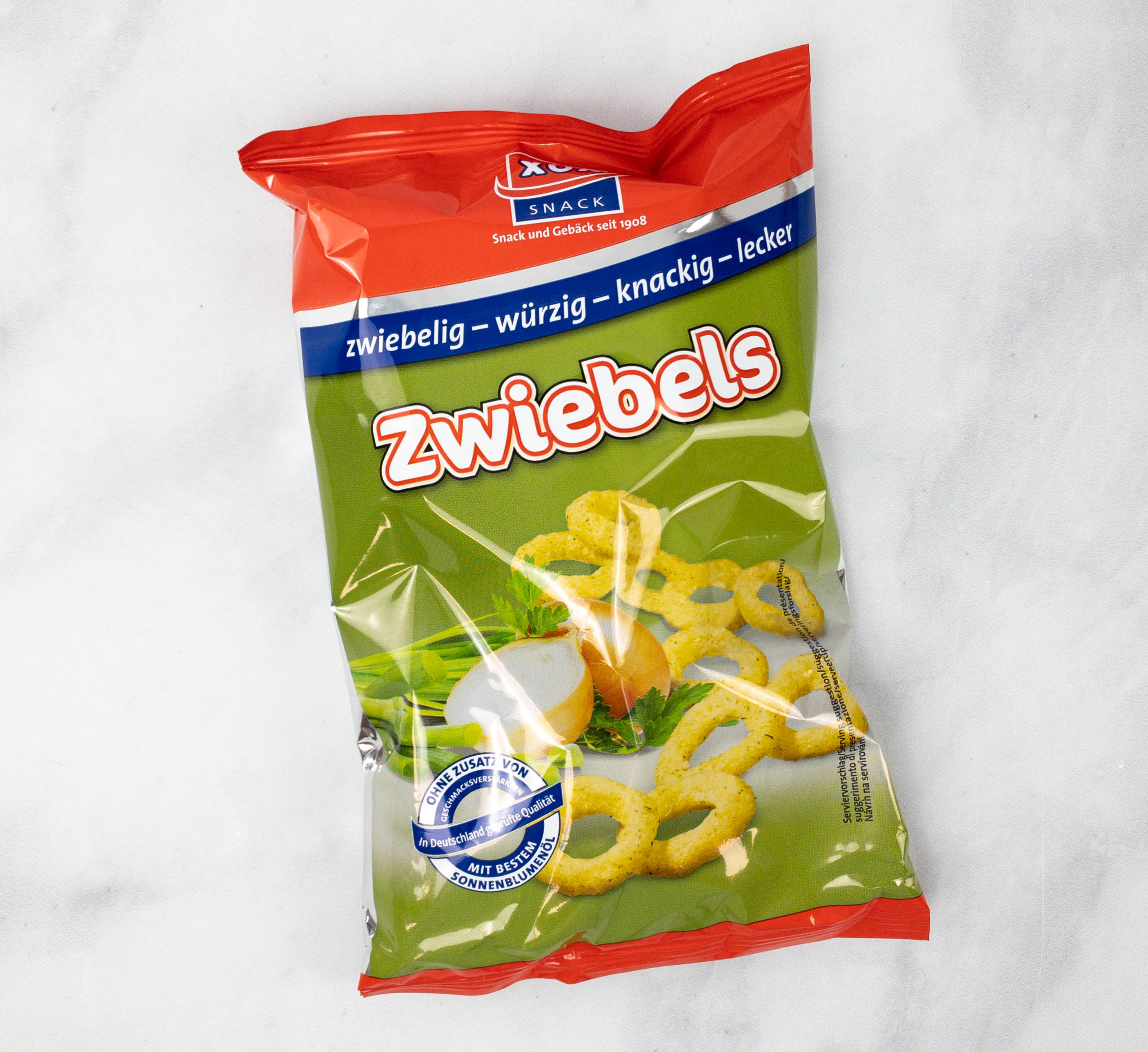 Spring Onion Rings. Germany has an Onion Festival and to commemorate it, they sent this bag of yummy onion flavored snack. It's shaped like the real thing and each piece is also well-seasoned!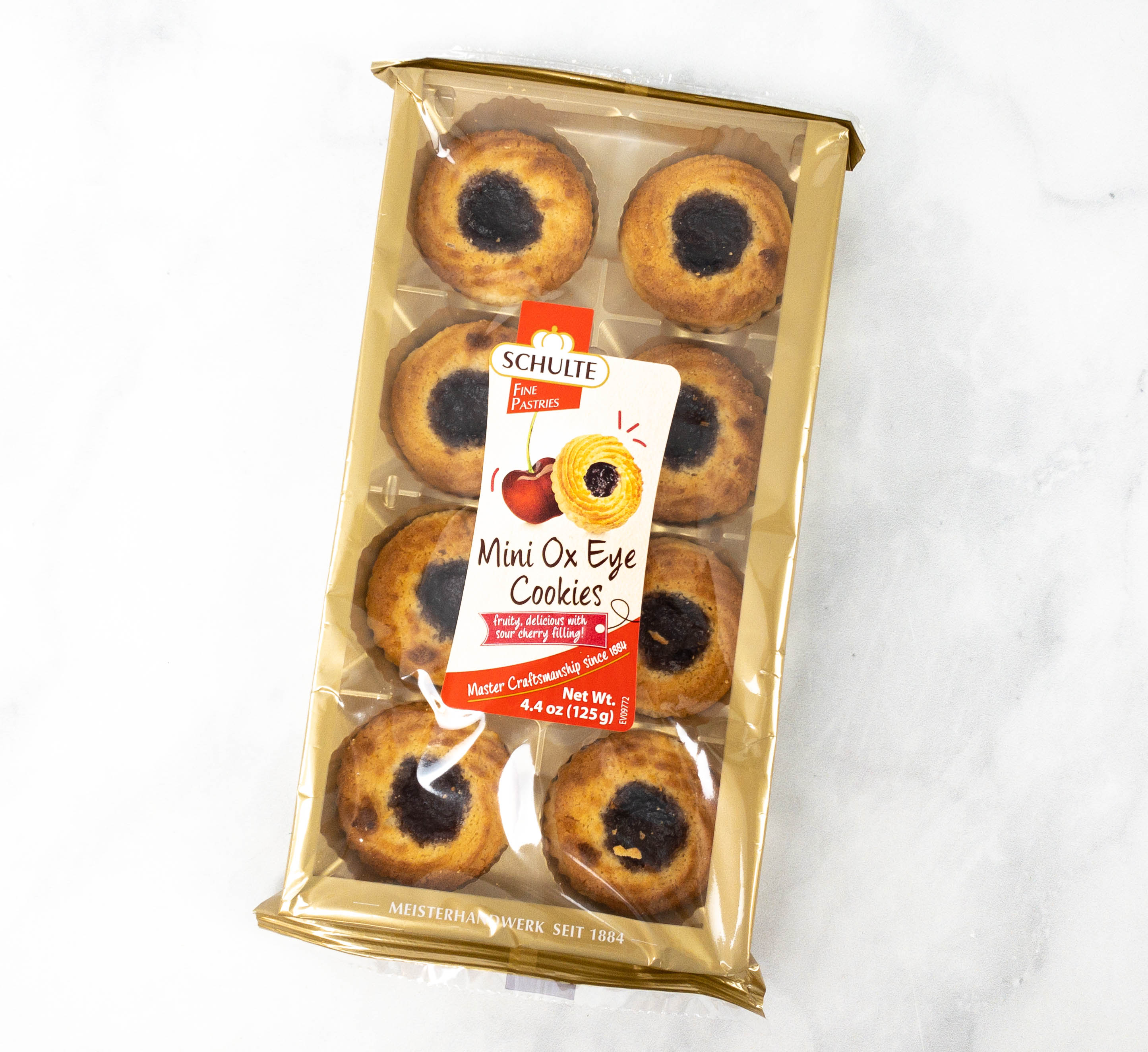 Sour Cherry Cookies. I love baked goodies! This one is boasting of a sour cherry filling that compliments the crunchy cookie really well. The balance of sweet and tartness is just right and I enjoy having this as an afternoon snack.
Germany has a lot to delicious snacks to offer! This box included a great variety of German snacks, from sweets and chocolates to savory and even spicy ones. My favorites would have to be the two marzipan snacks! The first one is coated with dark chocolate, and the other is ball-shaped and dusted with cocoa powder. I also liked the wafer with almond cream! I'm really happy with this subscription, as they do a great job of curating yummy snacks that represent a country's flavors and they also never fail to include interesting trivia about each one. It's fun to try especially if you're an adventurous snacker!
Have you tried Universal Yums? What do you think?