Umai Crate is a monthly subscription box that brings you exclusive Japanese-style noodles every month. The subscription costs $49.95 per month, and you'll get 7-8 noodles, plus bonus items like gachapons, collectible chopsticks, and more.
Umai Crate is from the same makers that bring you Japan Crate, Doki Doki Crate, and Inku Crate!
DEAL: Take $3 off your first crate. Use coupon code HELLO.

I'm excited to try this month's featured noodles! They all arrived in a fun, yellow box.

Aside from the wrapping paper, there's no extra packaging in the box.

It includes a booklet that contains a couple of fun articles about noodles and the noodle eating culture in Japan.

There's also an ad for Sugoi Mart!
Here's a list of all the items in the box, with their specific descriptions and directions for cooking. This month's bonus item is Peperoncino Pasta Powder!
They even provide an exclusive Umai Crate recipe in each box and for this month, it's Creamy Peperoncino Udon!

Everything in my April 2021 Umai Crate box!

Peperoncino Pasta Powder. This month's bonus item is a powder type pasta sauce! All you have to do is to mix it with freshly boiled pasta and fried garlic and pepper for a creamy and delicious meal.
Tenkasu Bag. These bits are made with fried flour batter! They make perfect toppings and they also add texture on any noodle dish.
Harusame Noodle. This type of noodle is also known as cellophane or glass noodles. It is usually added to stir fries and salads because of its versatility.

Vegetarian Ramen Miso Taste. Umai Crate usually includes vegetarian noodles and this month, it's a miso-flavored vegetarian ramen. It's savory and not too salty, making it a really comforting noodle dish. You can also add high protein ingredients to make it more filling!

Hakata Tonkotsu Ramen for Vegan. It's the vegan-friendly version of the famous tonkotsu ramen from Hakata. The original recipe features a rich white pork bone base with harder firm noodles. This one may be meatless but it's still pretty tasty! You can also add pickled ginger, green onions, and black pepper for added flavor.

Non Cup Kitsune Udon. This is the non-spicy version of Kogoshima Spicy Tonkotsu ramen. It's great because they were able to keep all the flavors without the heat. Suggested toppings include soft-boiled egg, grilled pork, green pepper, and red pickled ginger.

Small Udon Matsutake Mushroom Taste. This may be a small bowl of udon but it's definitely bursting with flavor! It features a delicious Japanese style umami soup with salmon and kelp. It also has hints of matsutake mushroom, a popular mushroom delicacy in the country.

Umai Crate suggests to enjoy it with rice and fish fillet as sides!

Kizami Age Tofu Udon Noodle. Here's a type of udon that pairs well with fried tofu. The soft udon noodles creates a perfect balance with a crispy tofu when combined in a meal.

The broth is already rich and satisfying as is, but you can also add green onion, narutomaki, and wakame (seaweed).

Asari Dashi Ramen Salt Taste. This noodle dish features a dashi soup made from real clams! Every sip is savory, with an added saltiness that helped highlight the other flavors. This ramen surely left me wanting more!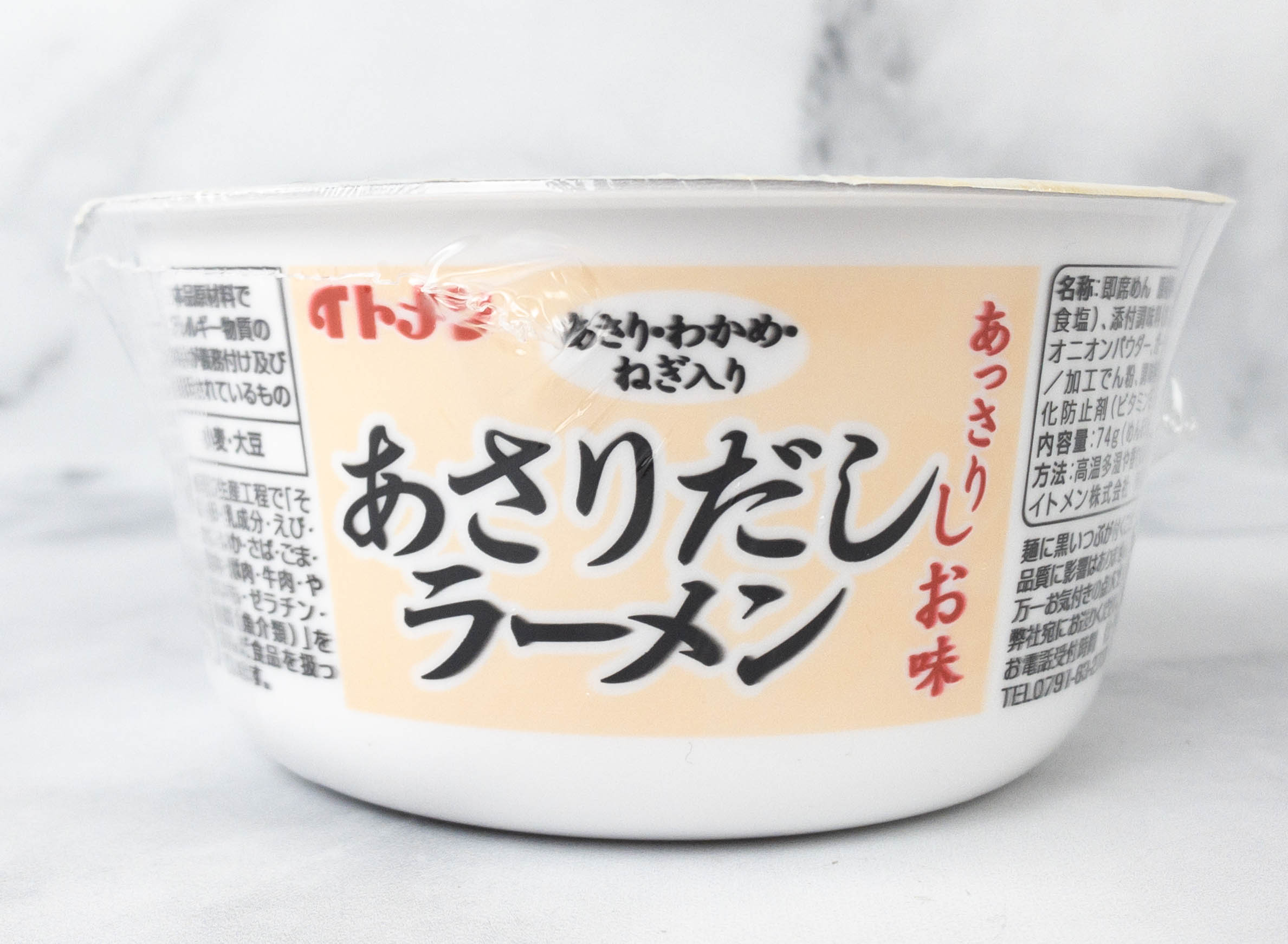 It's best served with black pepper, green onion, and soft-boiled egg!
My noodle cravings were easily satisfied, thanks to Umai Crate! This month, they included a nice selection of noodles, including vegetarian ramen, non-spicy udon, and clam-flavored ramen. Everything was quick to prepare and finding the right toppings was also easy because of the suggestions on the info card. I also like this month's bonus item, the pasta powder. It can be mixed with freshly boiled noodles to make a creamy pasta! This subscription is really a must-try if you're a noodle lover. They send only authentic noodles from Japan and there are also other noodle-related goodies to look forward to!
What's your favorite ramen this month?