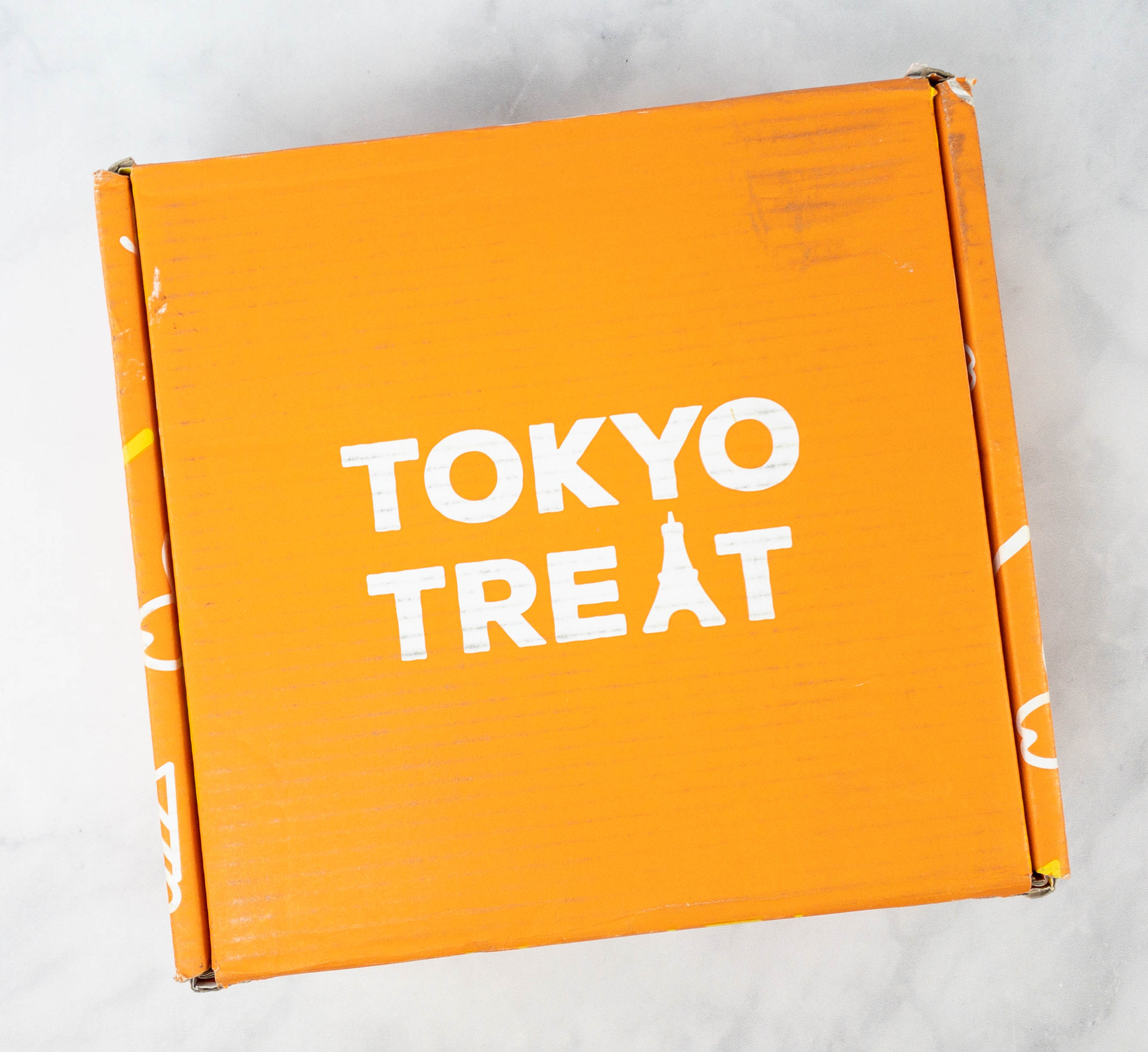 Tokyo Treat is a monthly Japanese snack and candy subscription box that is shipped directly from Japan.
There are two box sizes — Classic ($25) and Premium ($35). As always, shipping is free worldwide.
The Classic box includes 12 items altogether — 4 popular snacks, 4 share packs (new), 2 dagashi snacks, 1 DIY candy kit, and 1 kinosei (quirky) snack.
The Premium box includes 17 items — 5 popular snacks, 1 party pack (new), 4 share packs (new), 3 dagashi snacks, 1 anime snack (new), 1 DIY candy kit, 1 kinosei snack, 1 drink.
This is a review of the Premium box.
DEAL: For a limited time only, use the coupon code SAKURA2021 at checkout to get FREE Starbucks Sakura Bonus Gift!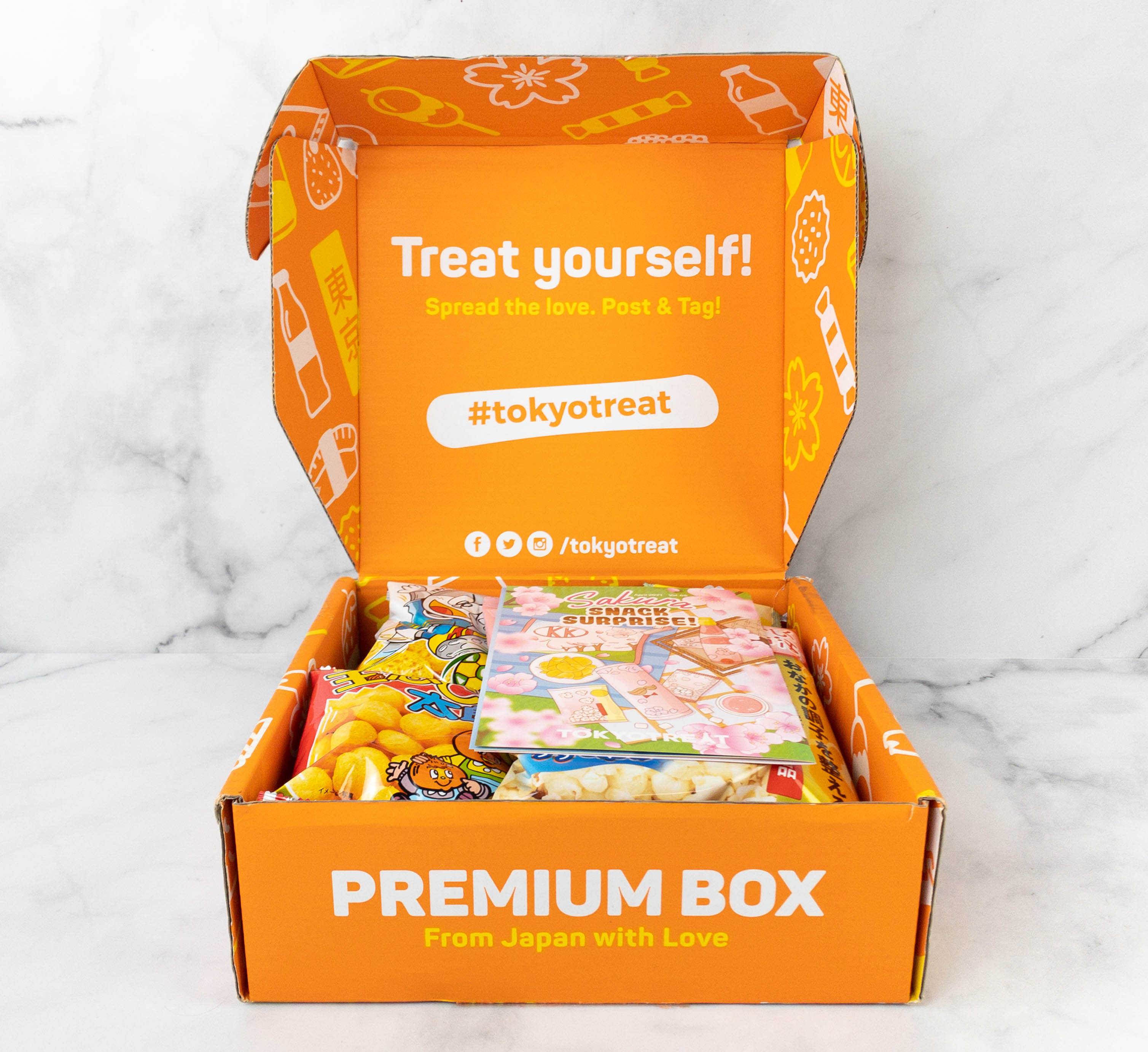 A booklet sits on top of the snacks.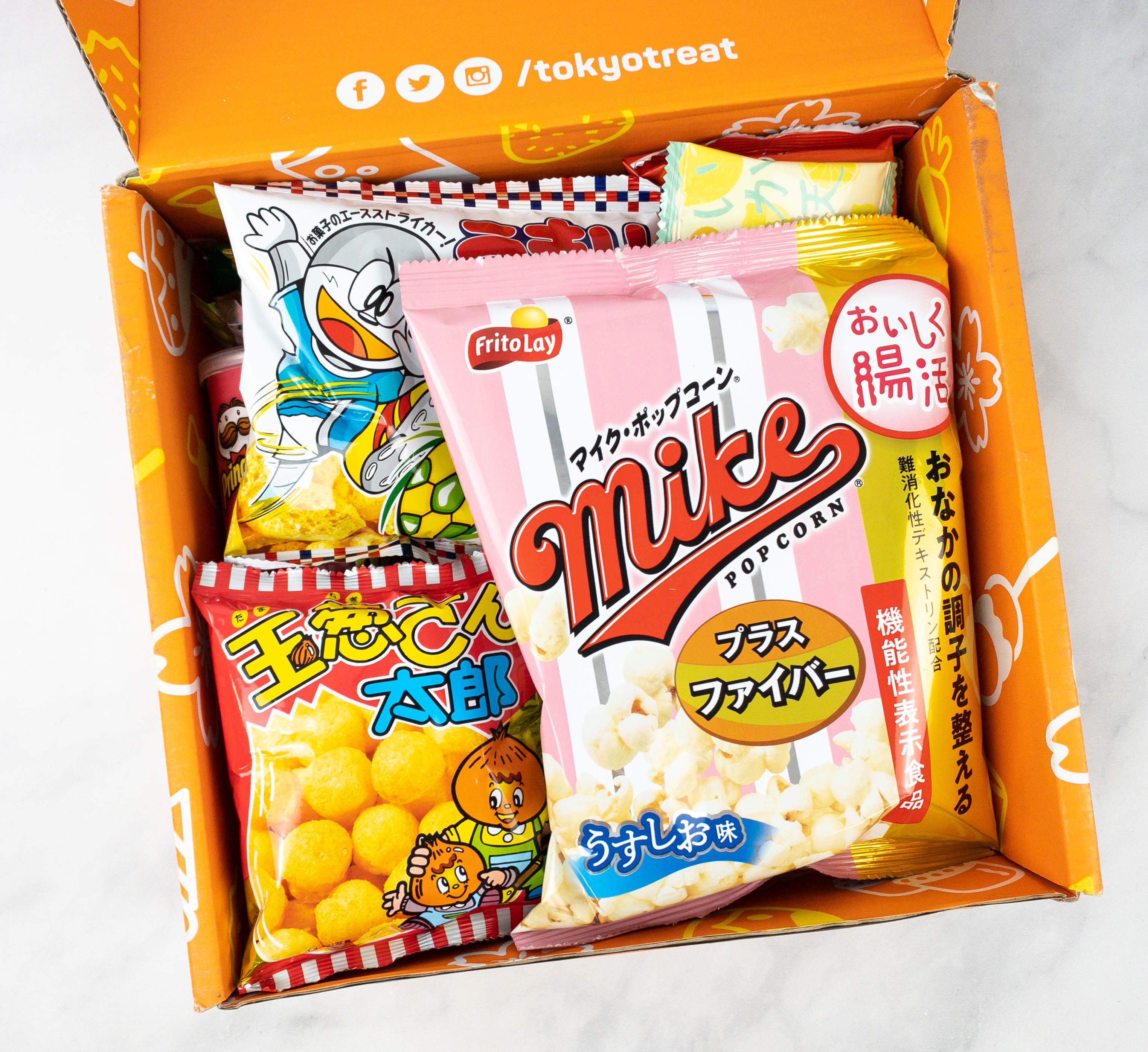 The box is jampacked, as always!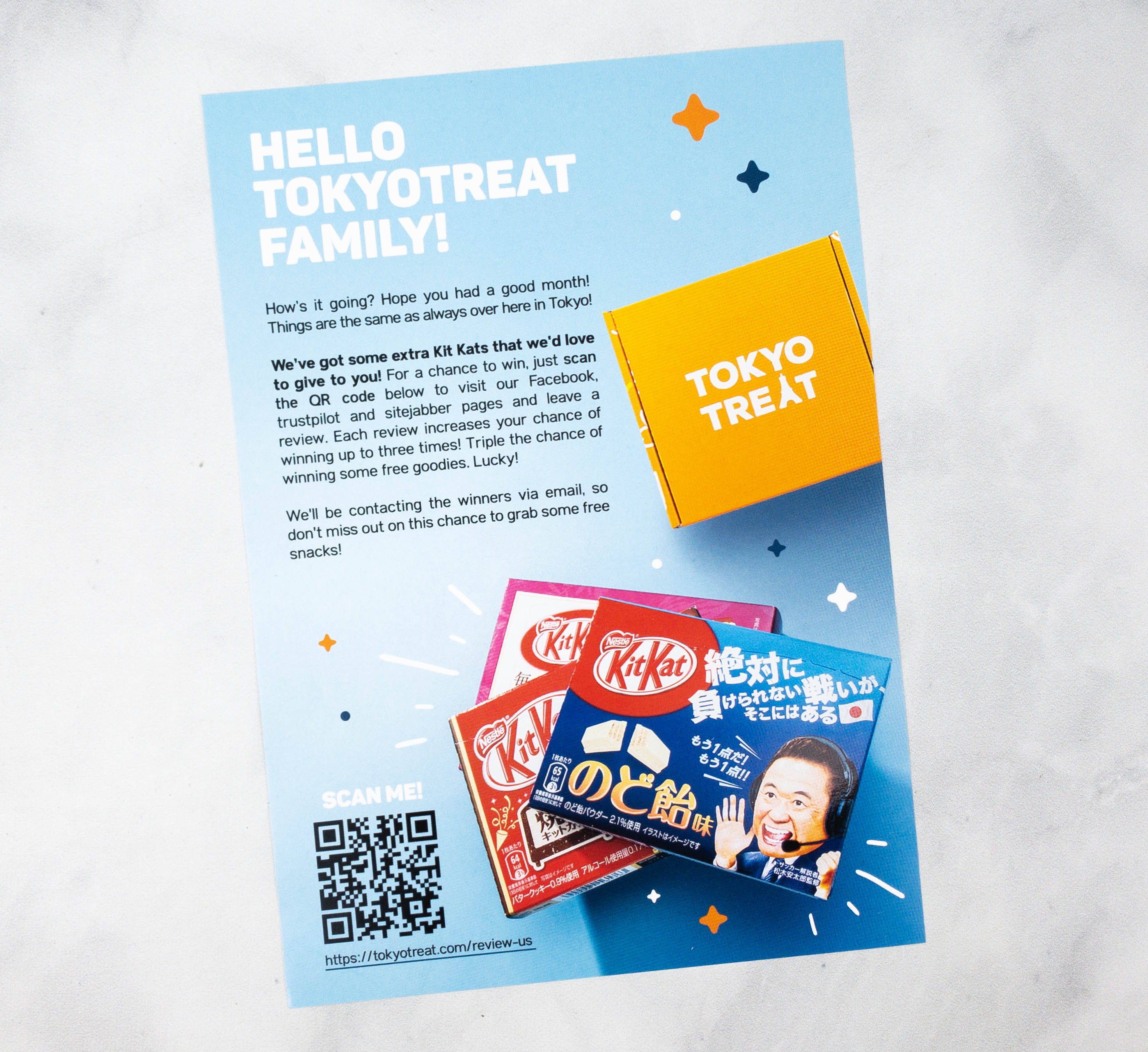 Here's an announcement about a giveaway where you can get a chance to win free KitKat products.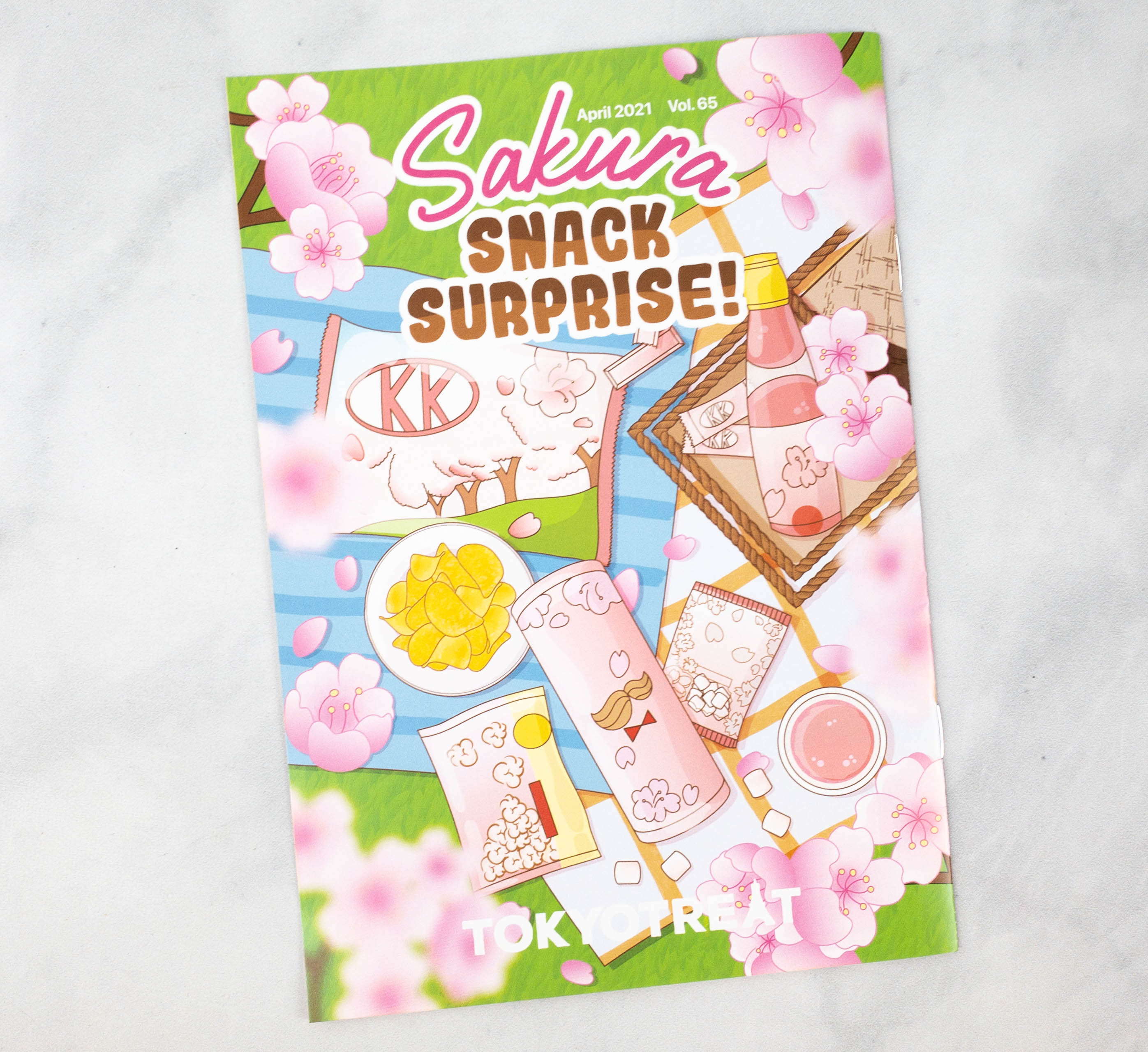 This month's theme is SAKURA SNACK SURPRISE!
They provided a QR code that subscribers can use to claim their streak and get sweet rewards! Subscribers earn a streak with every consecutive month that they subscribe.
This page has an article about Ramune, a delicious Japanese lemonade. It also has a step by step instructions on how to open its bottle.
The booklet also has a list of all the items in this month's box!
Everything inside my April 2021 box!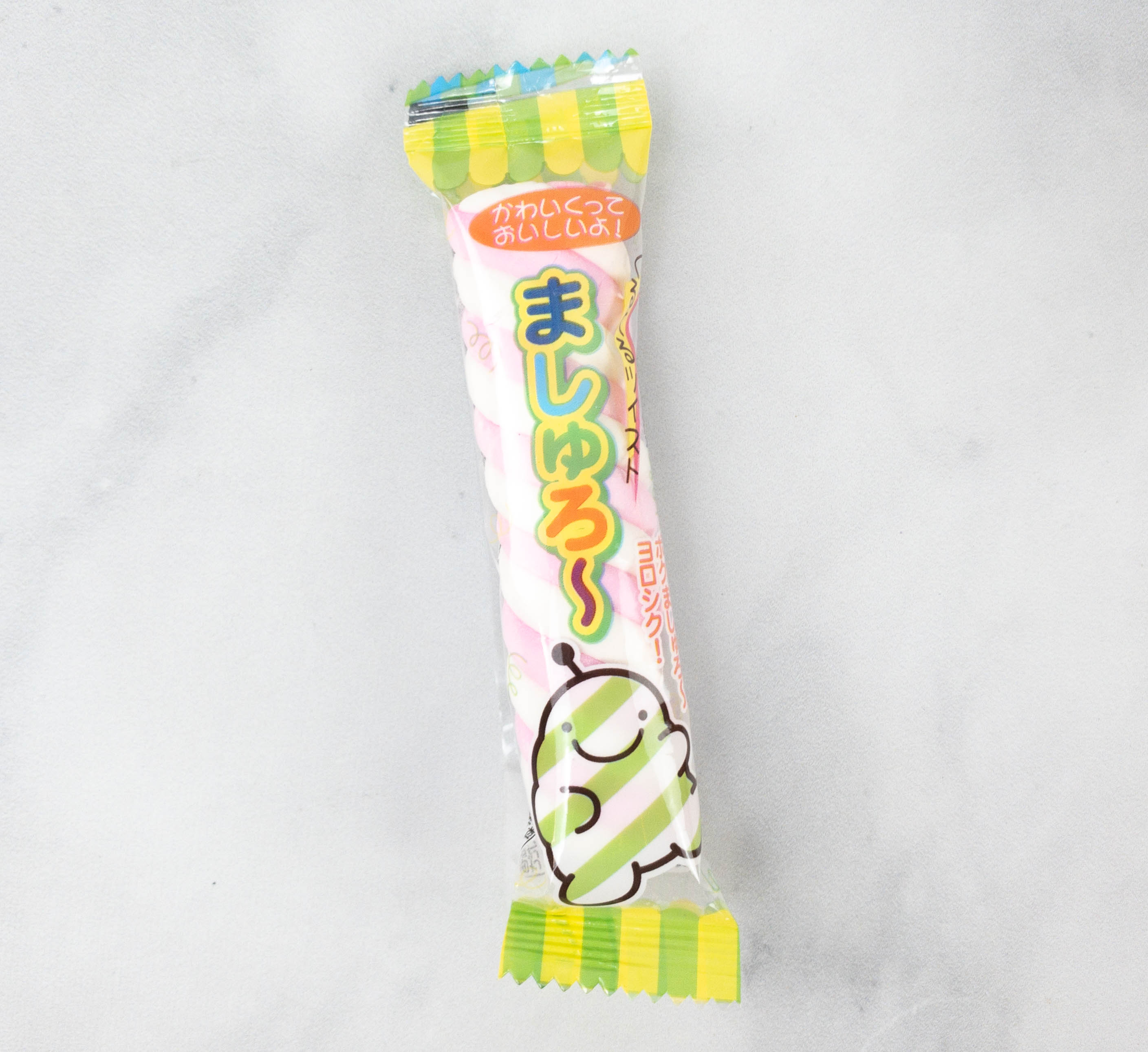 Mashro. It's a Japanese marshmallow snack, known for its soft texture and sweet taste. It comes in a packaging that's easy to bring anywhere for a quick treat!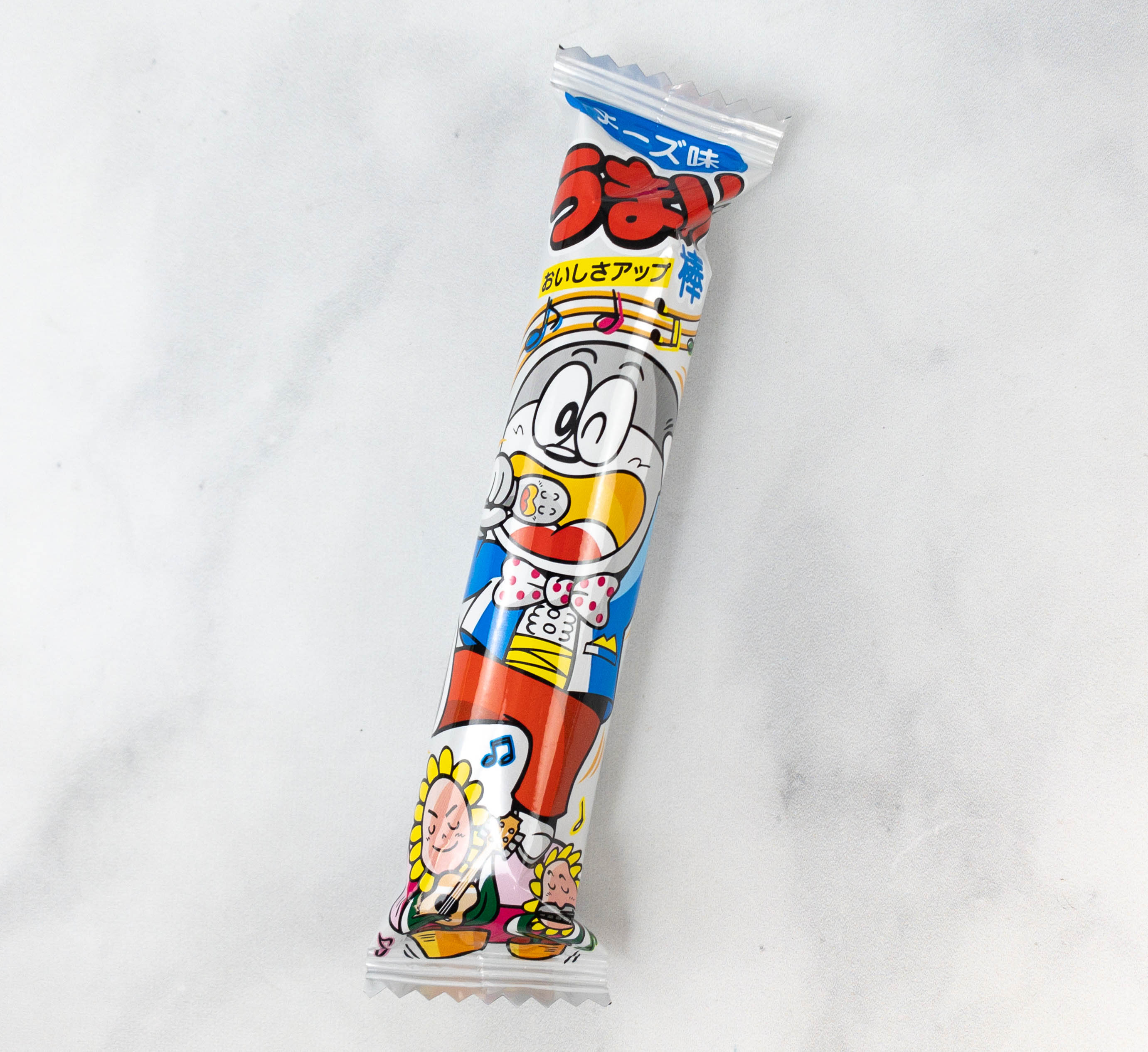 Umaibo Cheese. Umaibo is a Tokyo Treat staple! It's a puffed corn stick that comes in different flavors. This month, I received a cheese-flavored umaibo, which is savory but not too salty.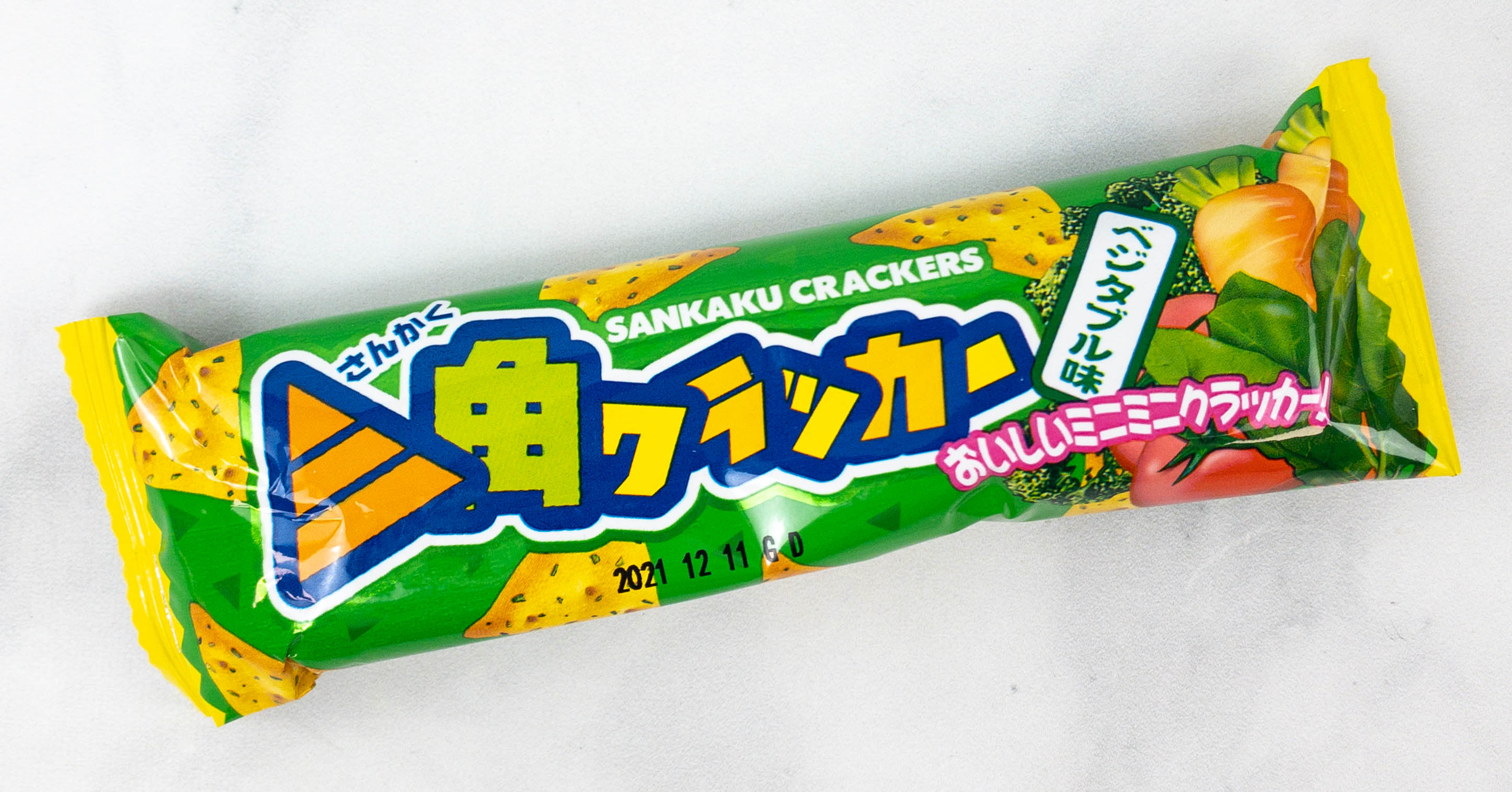 Sankaku Vegetable Crackers. These crackers boast of a savory seasoning that includes veggies, and it's really good. The crunchy texture made it really fun to eat!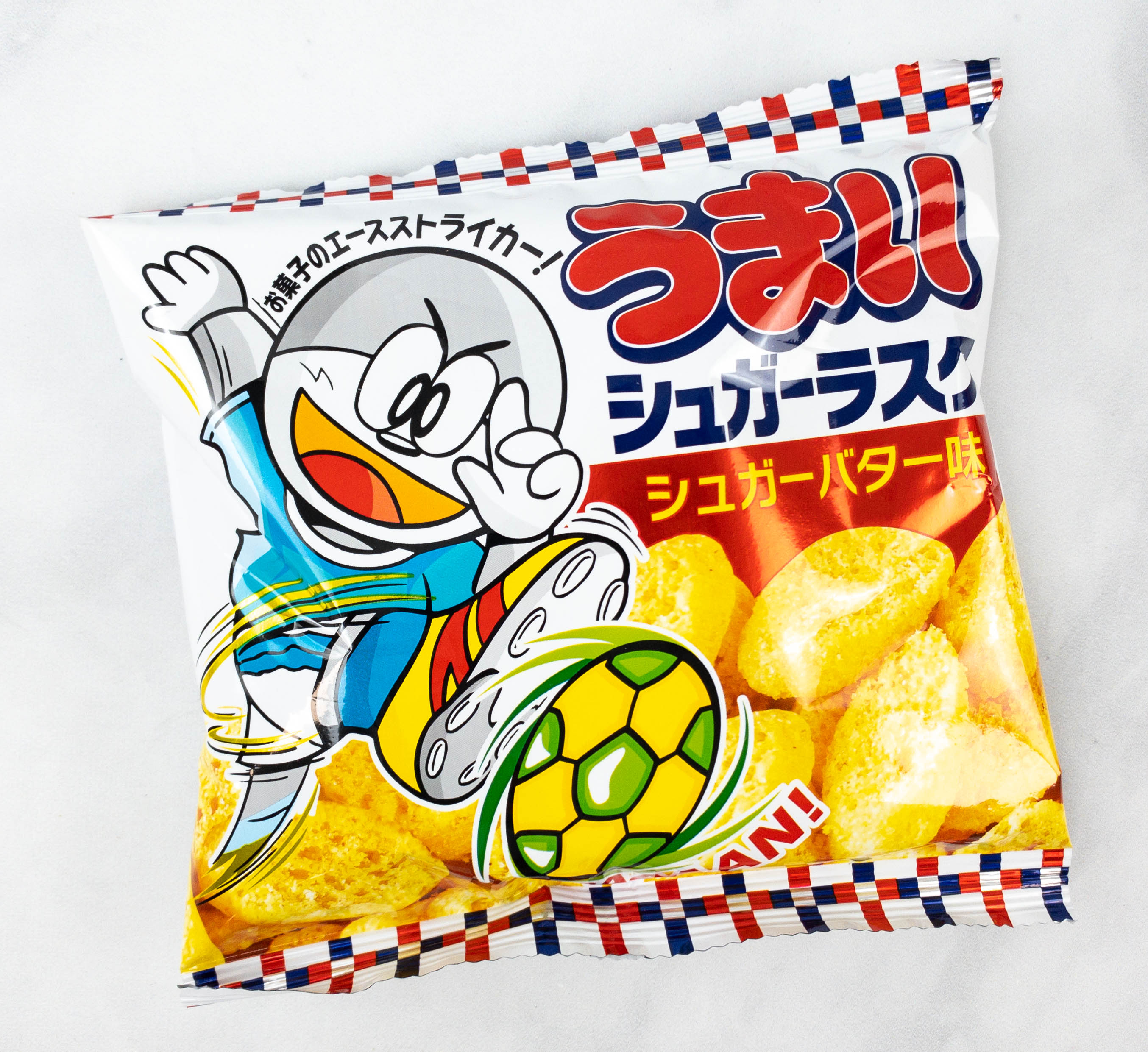 Umai Sugar Rusks. This bag contains a bite-sized version of umaibo! The puffed corn snack is seasoned with sugar rusks, which is sweet and definitely addicting. Its sugary texture reminds me of breakfast toast as well!
Curry Turtle Crackers. Curry is a popular food in Japan and even some of their snacks are curry-flavored, like this bag of crackers! These crackers are turtle-shaped and they have a light and crunchy texture as well. I have tried this from my previous boxes and I loved it still!
Mini Monster Gummy. It's a gummy candy strip, with a sour taste that can make the lips pucker. The packaging design also looks cute with all those colorful monsters on it!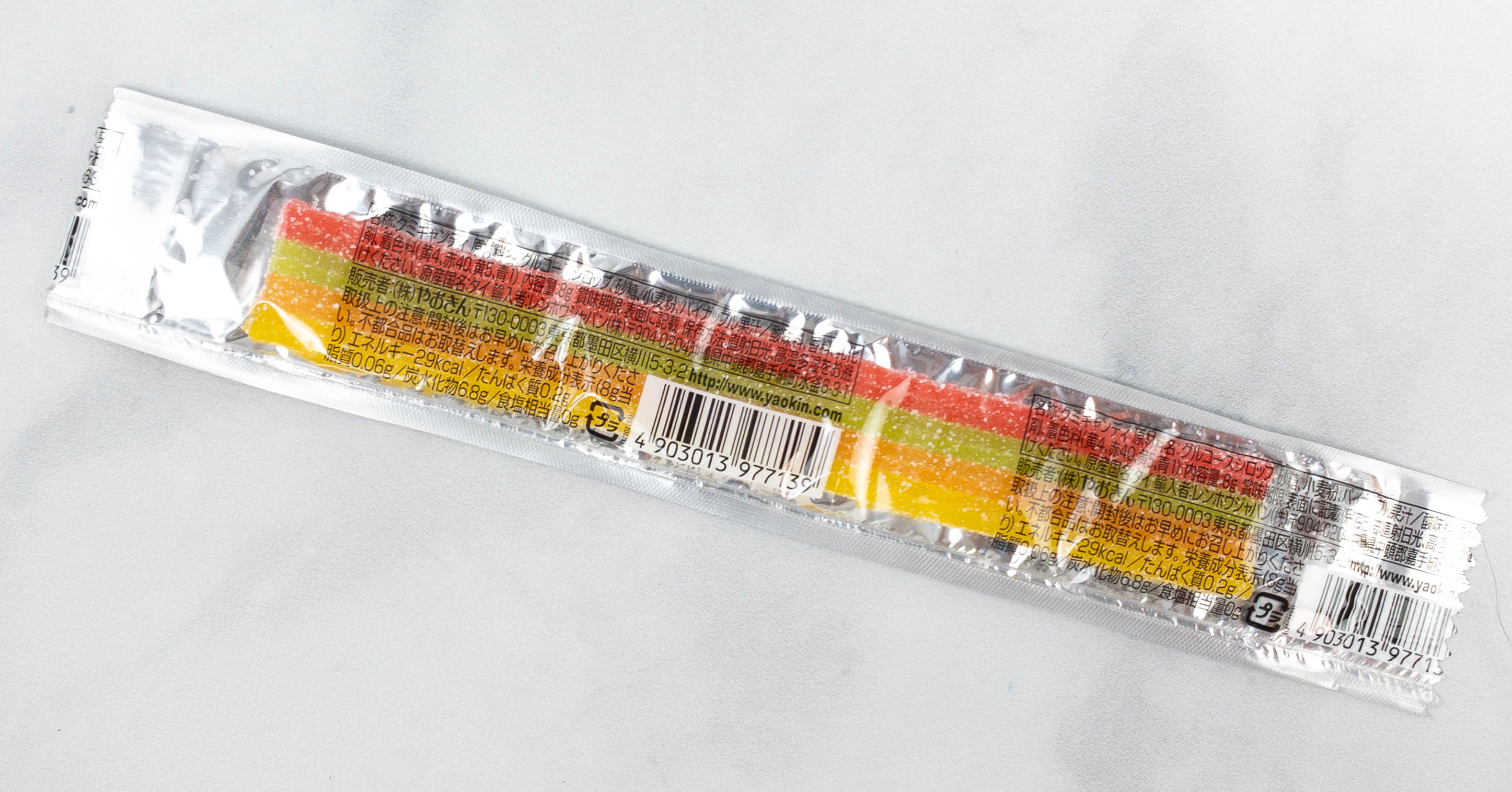 It's also bursting with fruity flavors, and I just love how chewy it is.
Banana Man. Another marshmallow treat is included in the box and this time, it's infused by the sweet flavor of banana! To make it even better, each piece also has a generous amount of chocolate filling.
Tempura Fried Lemon Squid Snacks. This squid snack features the tartness of lemon in every bite. It's delicious, and the only downside is that the pack is small and I wish there's more!
New Mochi Taro. This small pack contains crunchy rice crackers! It's a dagashi, which refers to affordable snacks that are popular among kids in Japan. It's easy to eat and the salty flavor is also really good.
Ramen Shop Taro Snacks. I also received a familiar item in this month's box. This pack of ramen snack can be enjoyed either with hot water or on its own. It's savory and crunchy pieces make it fun to eat!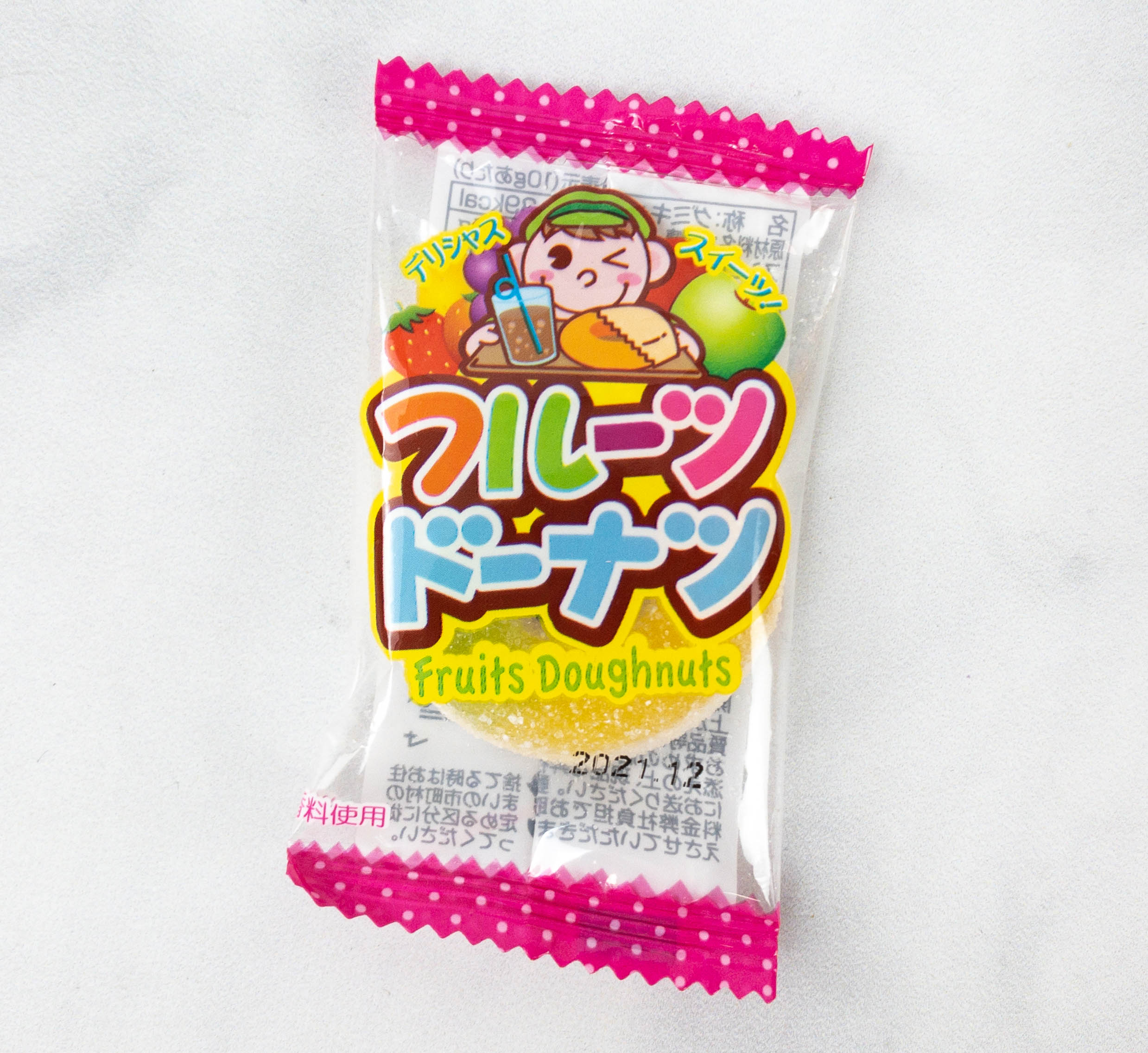 Fruit Doughnuts Gummy. It's a doughnut-shaped gummy candy, bursting with a juicy and fruity flavor. It's also subtly sprinkled with sour sugar for an added taste!
Mike Popcorn Classic Salt. For popcorn lovers, here's a bag of classic salted popcorn! It's yummy and the saltiness is not overwhelming on the tastebuds, while the popcorn itself is not too hard or too chewy. This is a great snack to munch on while watching TV at home!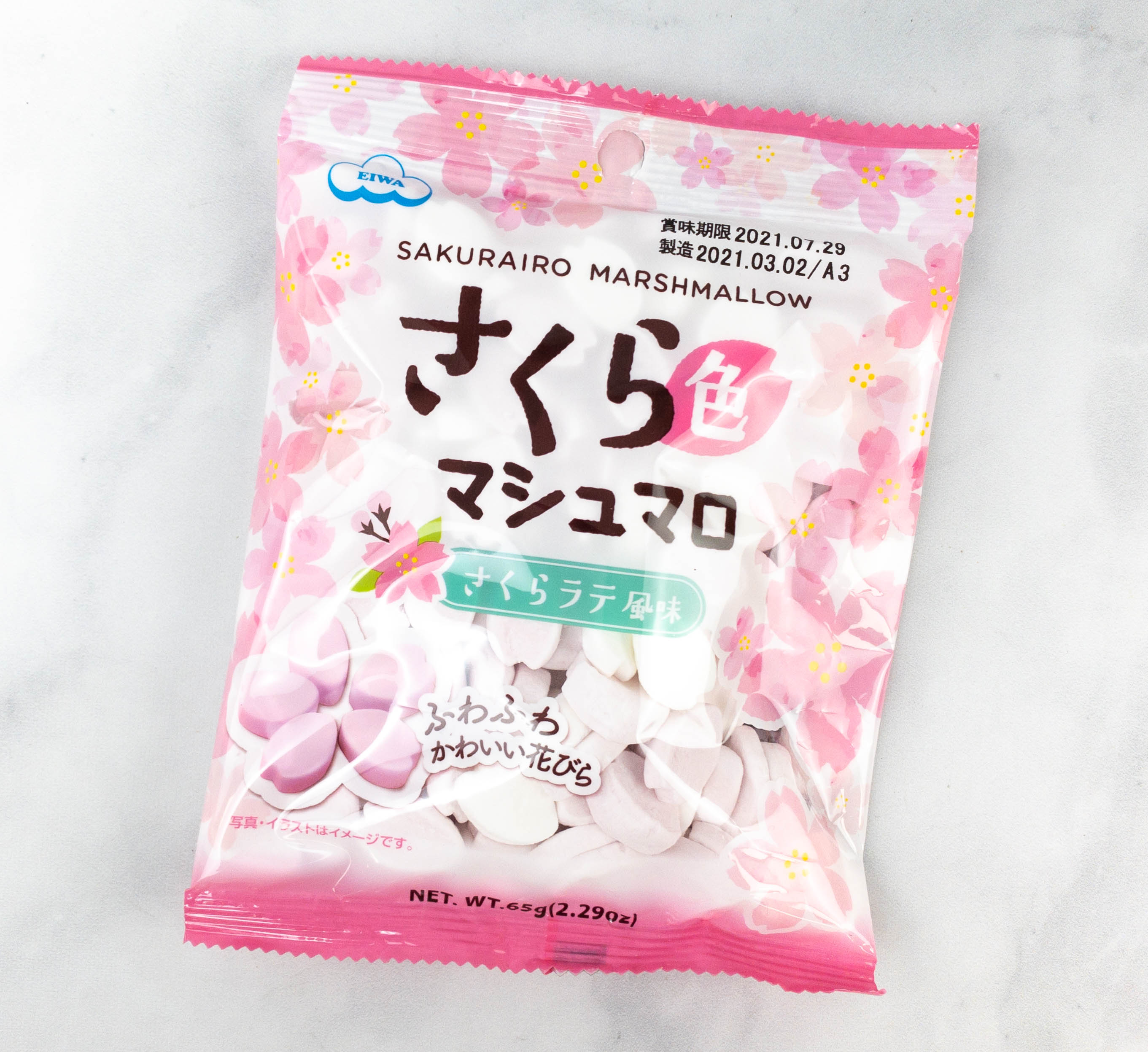 Sakura Latte Marshmallows. This pack contains two marshmallow flavors, sakura pink and sakura latte. Both of them taste great. I love snacking on this as is, but the booklet says you can also use these as a topping for desserts or even for your hot chocolate drink!
Onion Taro Snacks. This month's box is full of savory snacks and I'm glad that they included this onion flavored corn snack as well. These round bite-sized puffs are light but flavorful. Once you've started munching on them, it's really hard to stop because they're that good!
KitKat Sakura. Here's another Tokyo Treat staple, a pack of KitKats! This time, the wafer snack comes with a sakura-flavored coating. It's sweet and the hint of floral taste in every bite makes it a flavor to remember!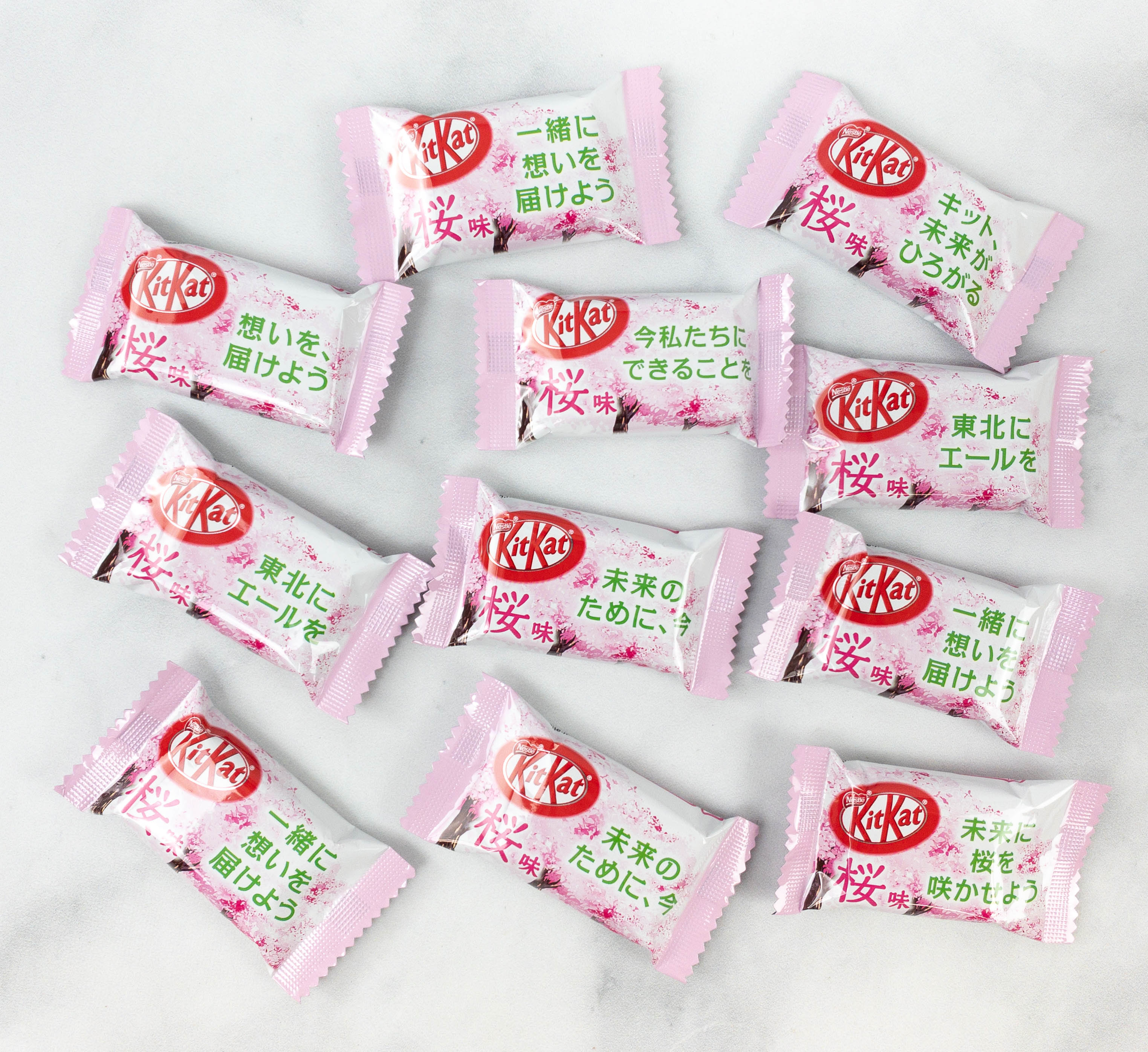 As always, they are individually wrapped to maintain freshness. Since they are smaller than the regular KitKat, they are easy to pack in my bag or pouch and enjoy on the go!
Sakura Ramune. This month's featured beverage is a Japanese lemonade! It's similar to a carbonated drink, with floral notes from the sakura. This is best served chilled for a refreshing way to quench your thirst. Opening the bottle may be a bit tricky but the booklet has instructions that you can easily follow.
Peel back the plastic seal on top of the bottle. Remove the pink cap and push down on the center to remove the opener.
Place the opener at the mouth of the ramune bottle and push down firmly with your palm.
Keep pressing until the stopper marble falls down into the bottle.
Once the marble has been freed, throw away the opener and enjoy!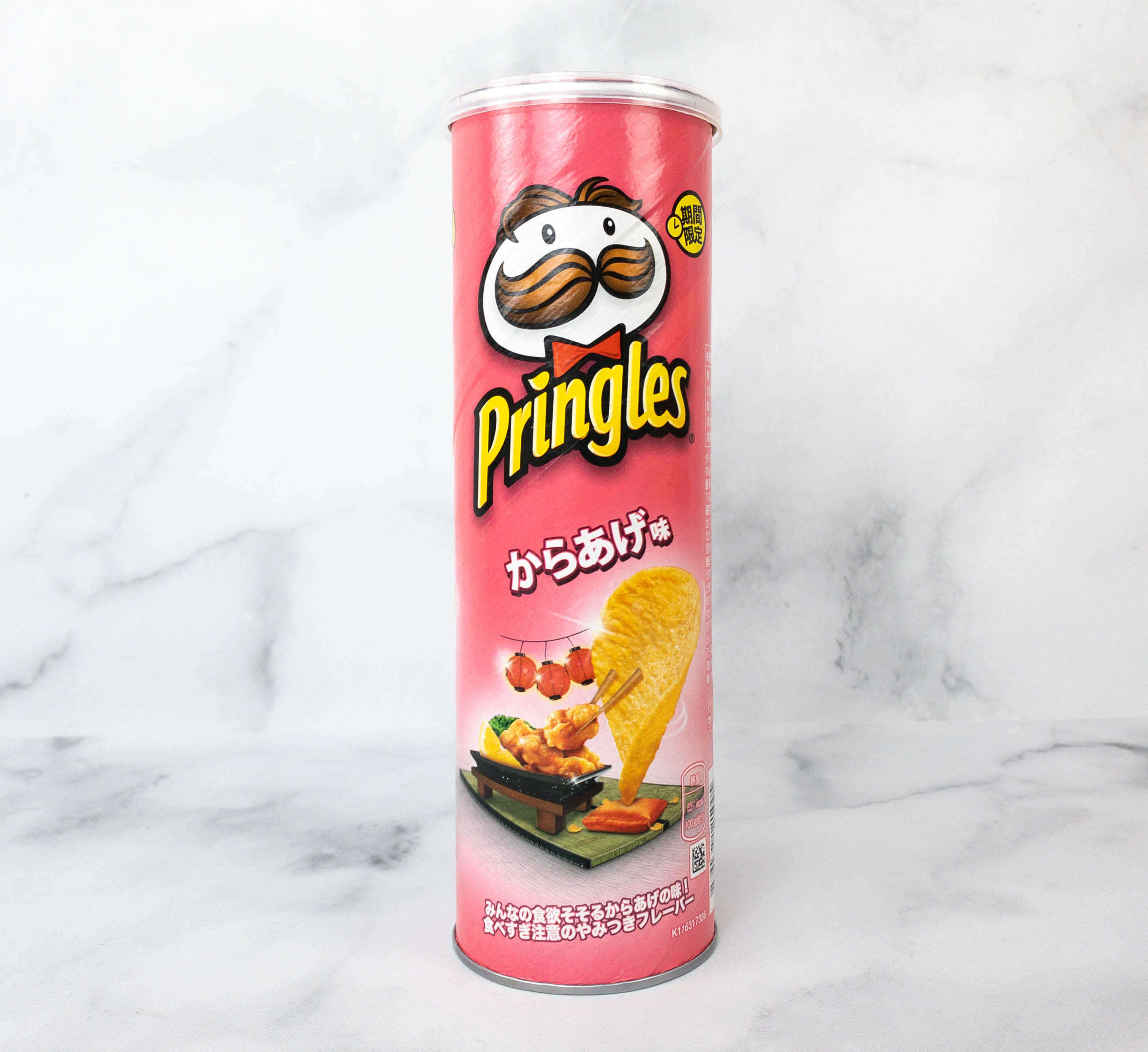 Pringles Japanese Fried Chicken Flavor. They put a twist to the classic potato snack by seasoning it with a yummy fried chicken flavor. Each bite has a rich taste of onion and garlic as well. Pringles surely did a great job with this new flavor and it's something worthy of a try if you're a fan of Pringles!
I love this sakura-themed box from Tokyo Treat! I enjoyed the sakura snacks, especially the sakura ramune and the whole pack of Kitkats with a sakura coating. There's also a bunch of savory snacks in my box, plus some dagashi or those snacks in small packs which are popular among children in Japan. It's another fun box overall! Since the box is jampacked, I was even able to share some of the snacks with my family. Whether you love Japanese snacks or you're simply looking for something unique to try, this subscription fits the bill! Each box includes a good variety of Japanese snacks, from sweet to savory to spicy and more!
What did you think of this month's Tokyo Treat?