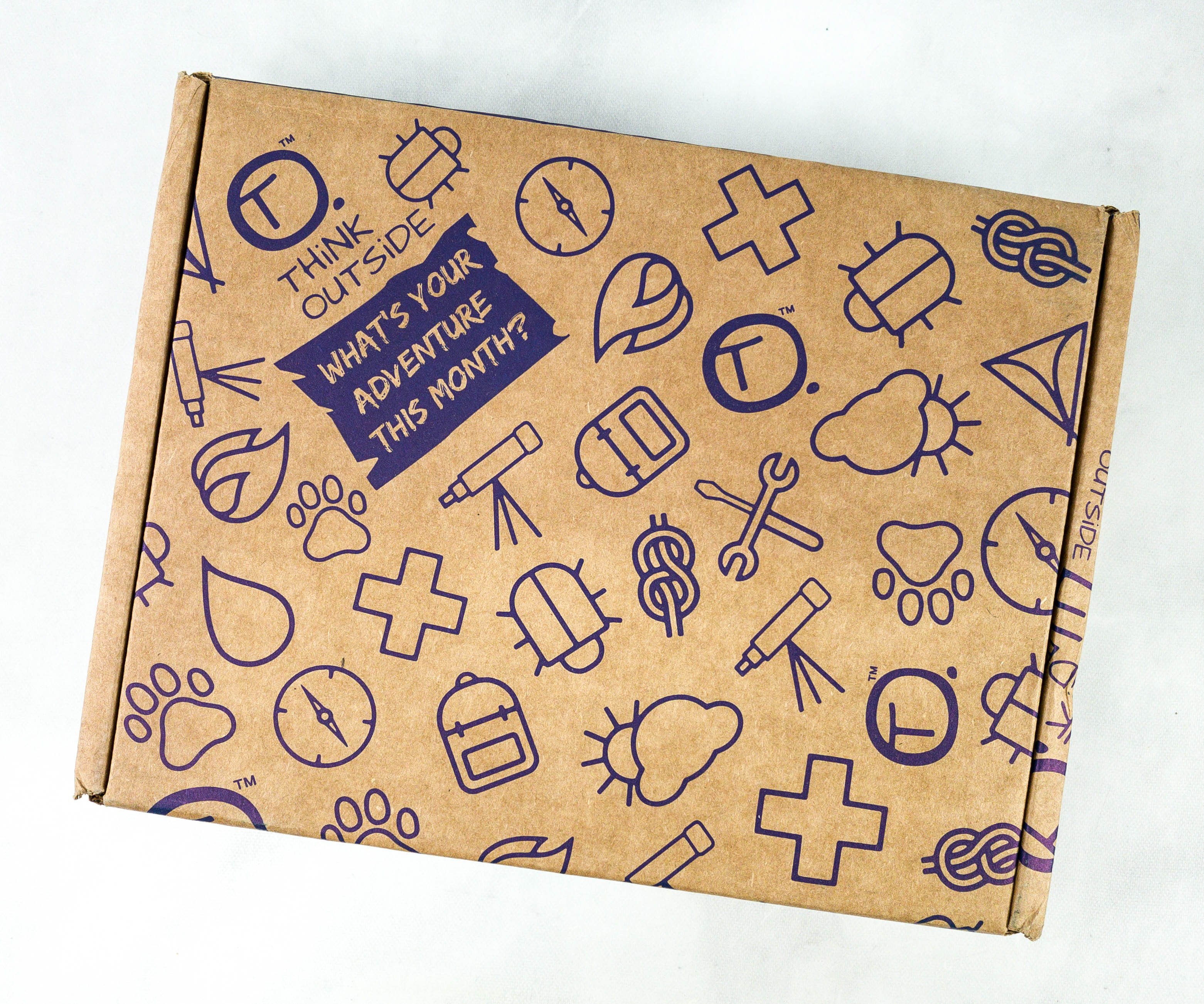 THiNK OUTSiDE BOXES is a monthly subscription for children ages 7 up that promotes exploration and survival in the great outdoors, along with the whole family. The box costs $34.95 per month + free shipping within the US. Each month, they will send out a themed box that includes outdoor gear, water-resistant resource cards, a 16+ page educational & activity booklet, as well as an outdoor challenge to do as a family. Your first box will also include a lightweight packable daypack, and you can choose what color you like!
The box aims to gear and help the kids to grow more confident in exploring the great outdoors!
DEAL: Get $10 off on any subscription order! Use coupon code HELLO10.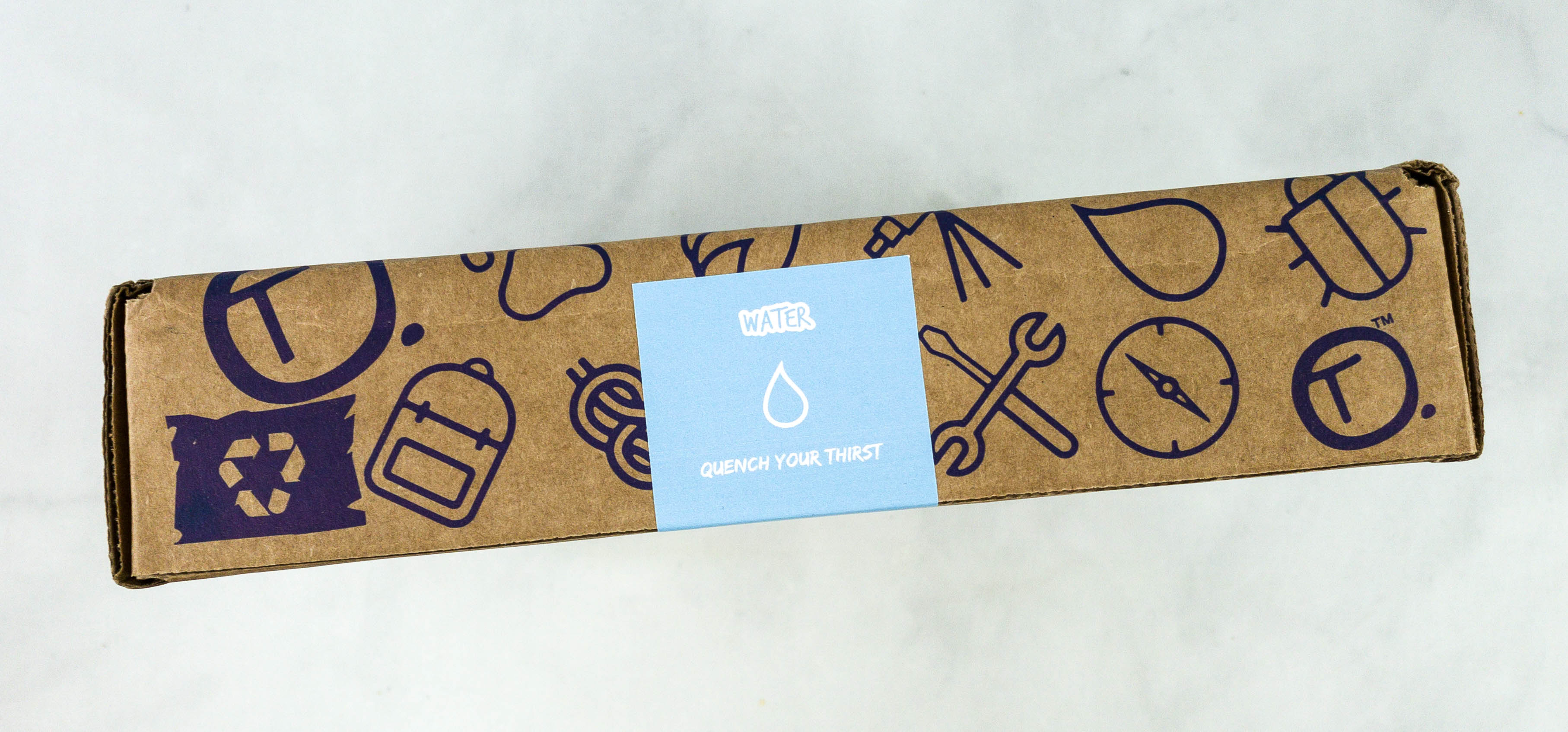 The box is sealed with a sticker.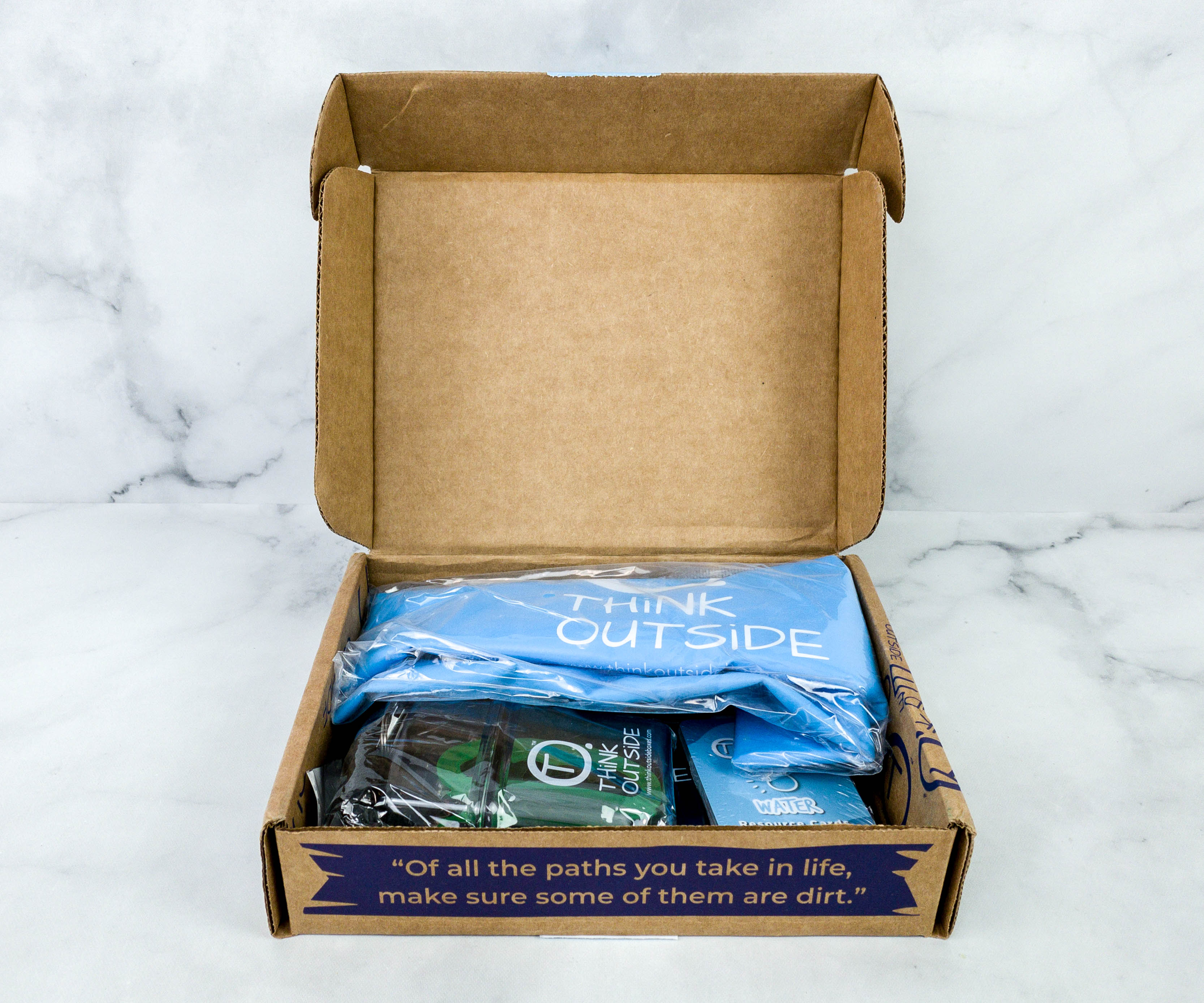 Of all the paths you take in life,

make sure some of them are dirt.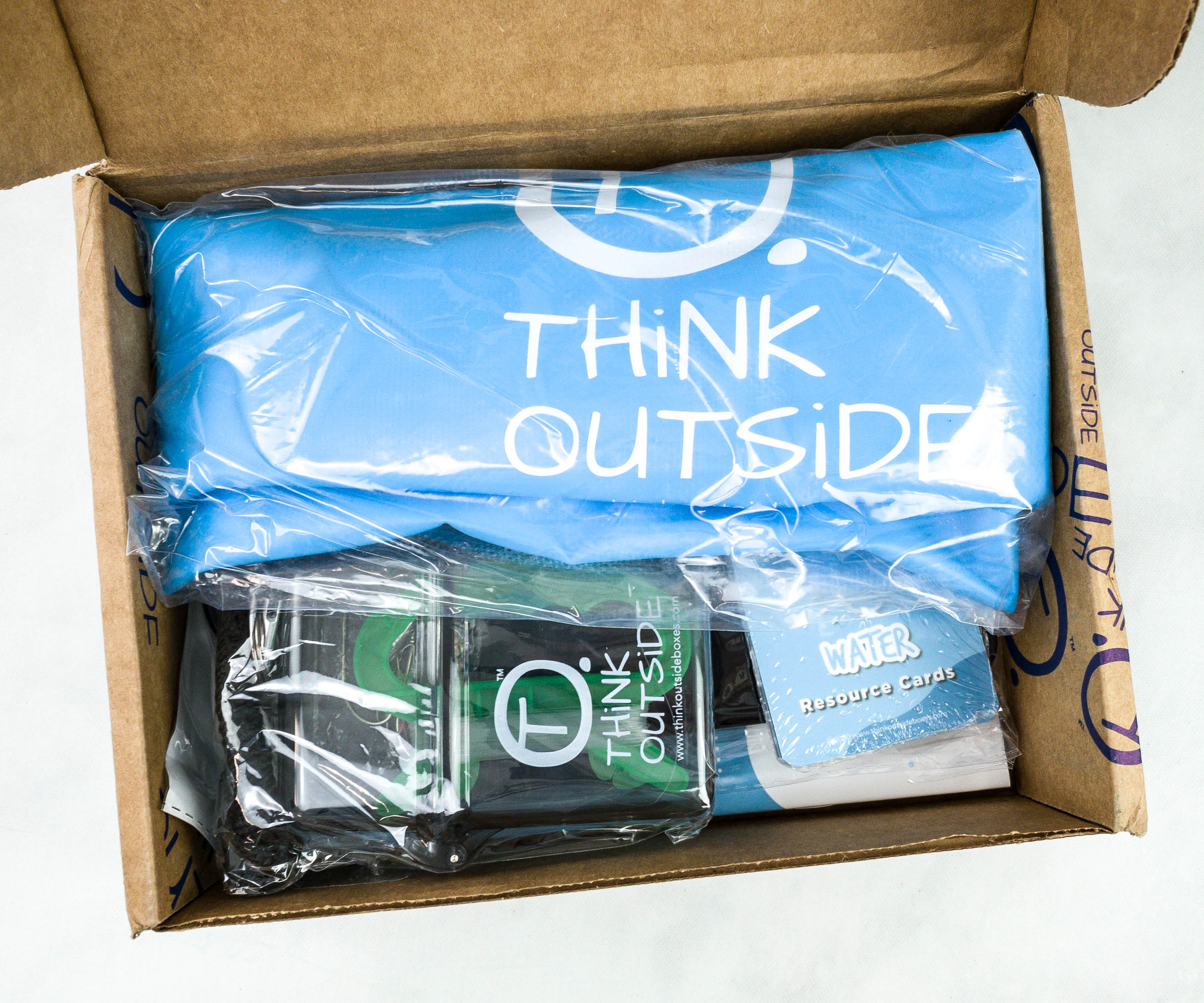 The items were packed in plastic.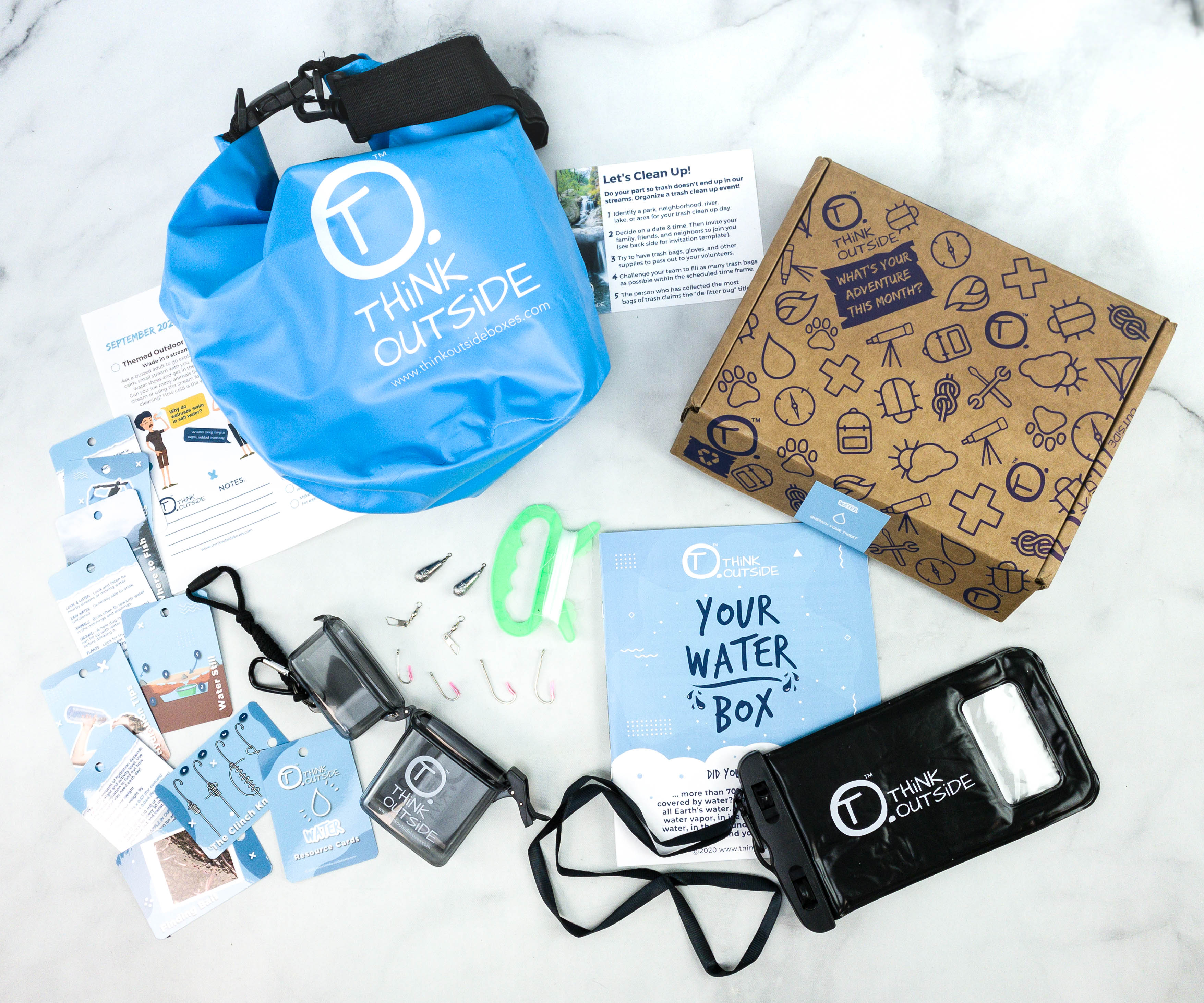 Everything in the box!
This month's box includes a booklet that contains everything you need to know about the Water Box!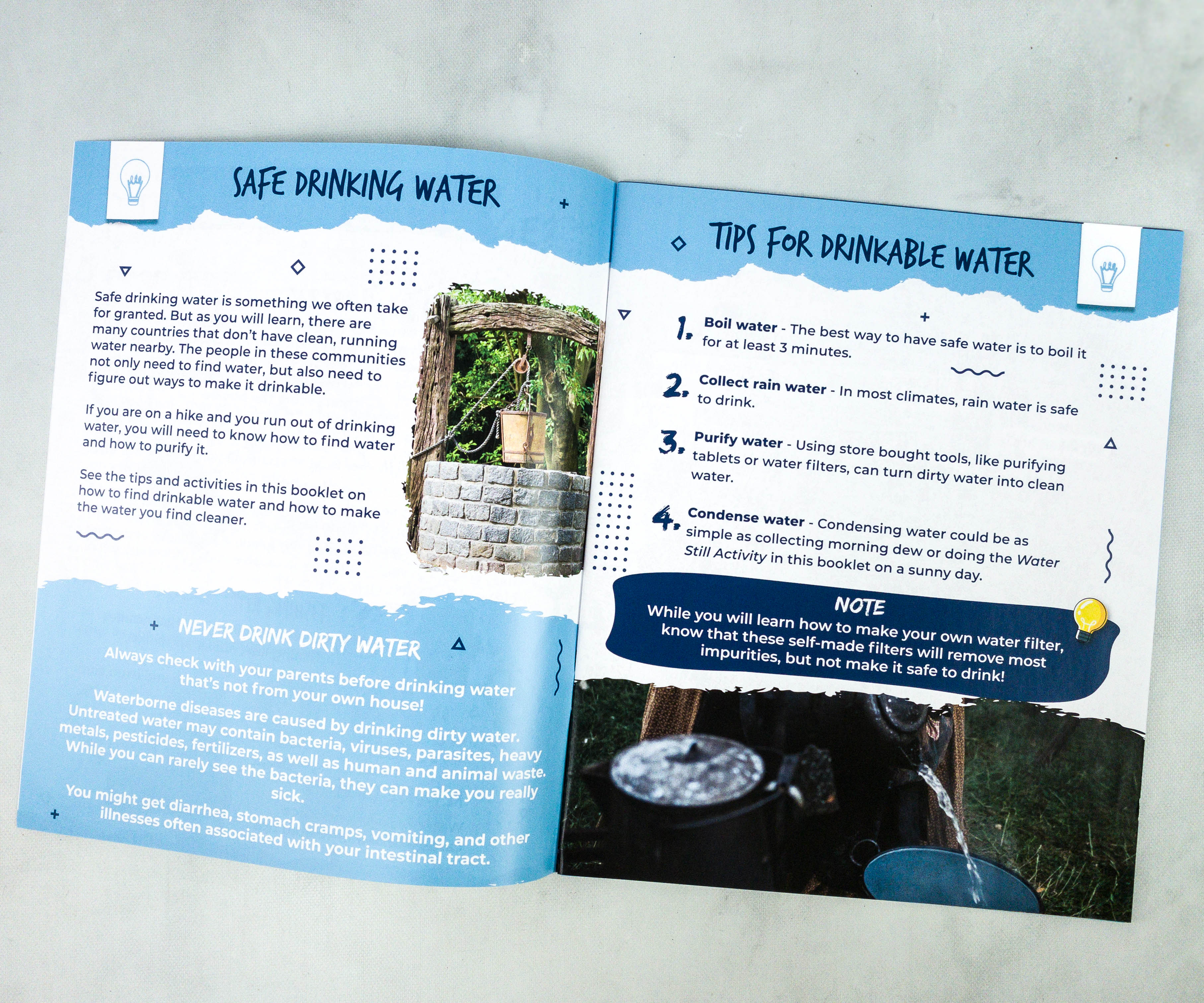 The importance of safe drinking water is also discussed as well as tips on how to acquire drinkable water.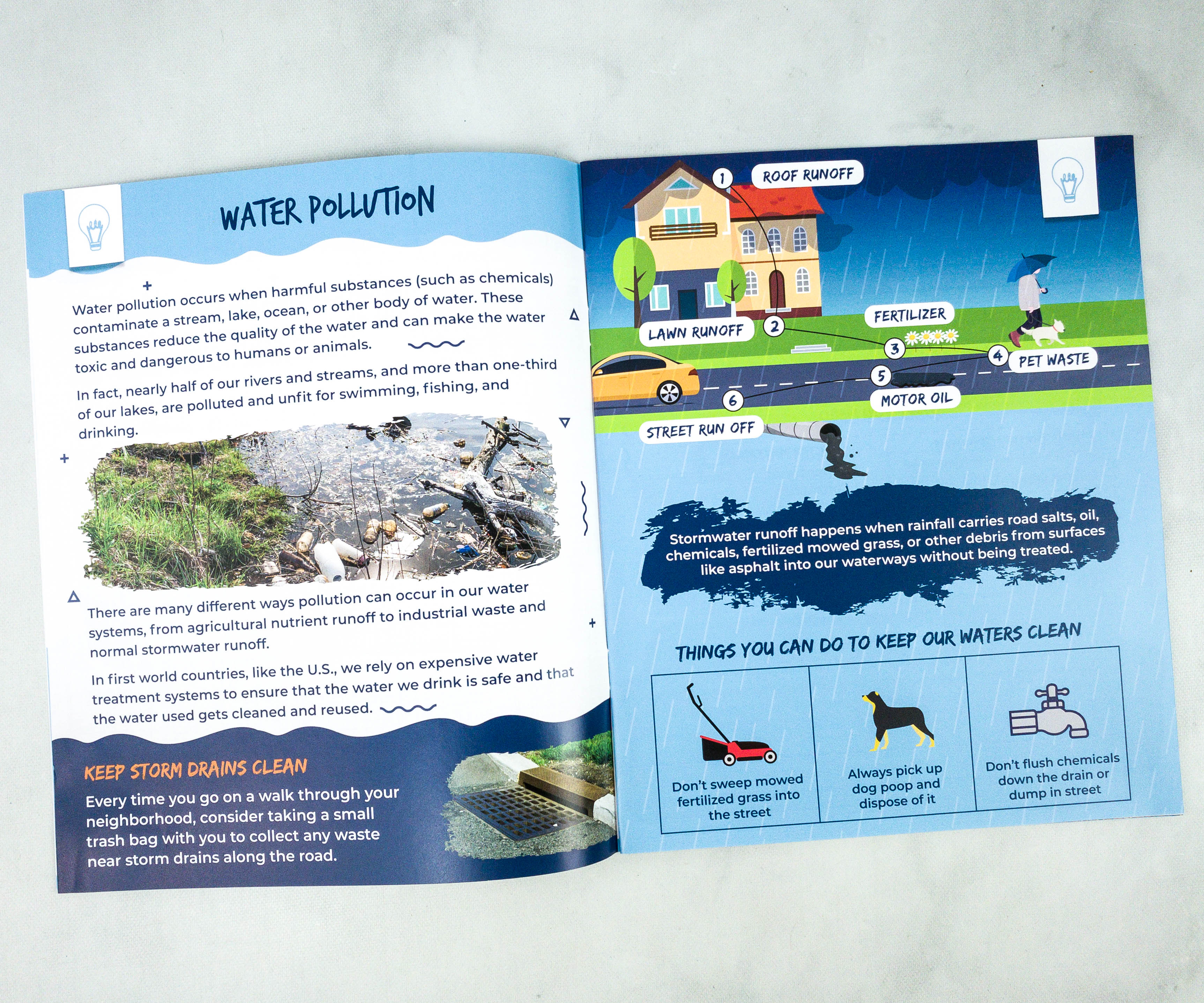 The booklet also tackled water pollution, a major problem that can be solved if we all work and help together.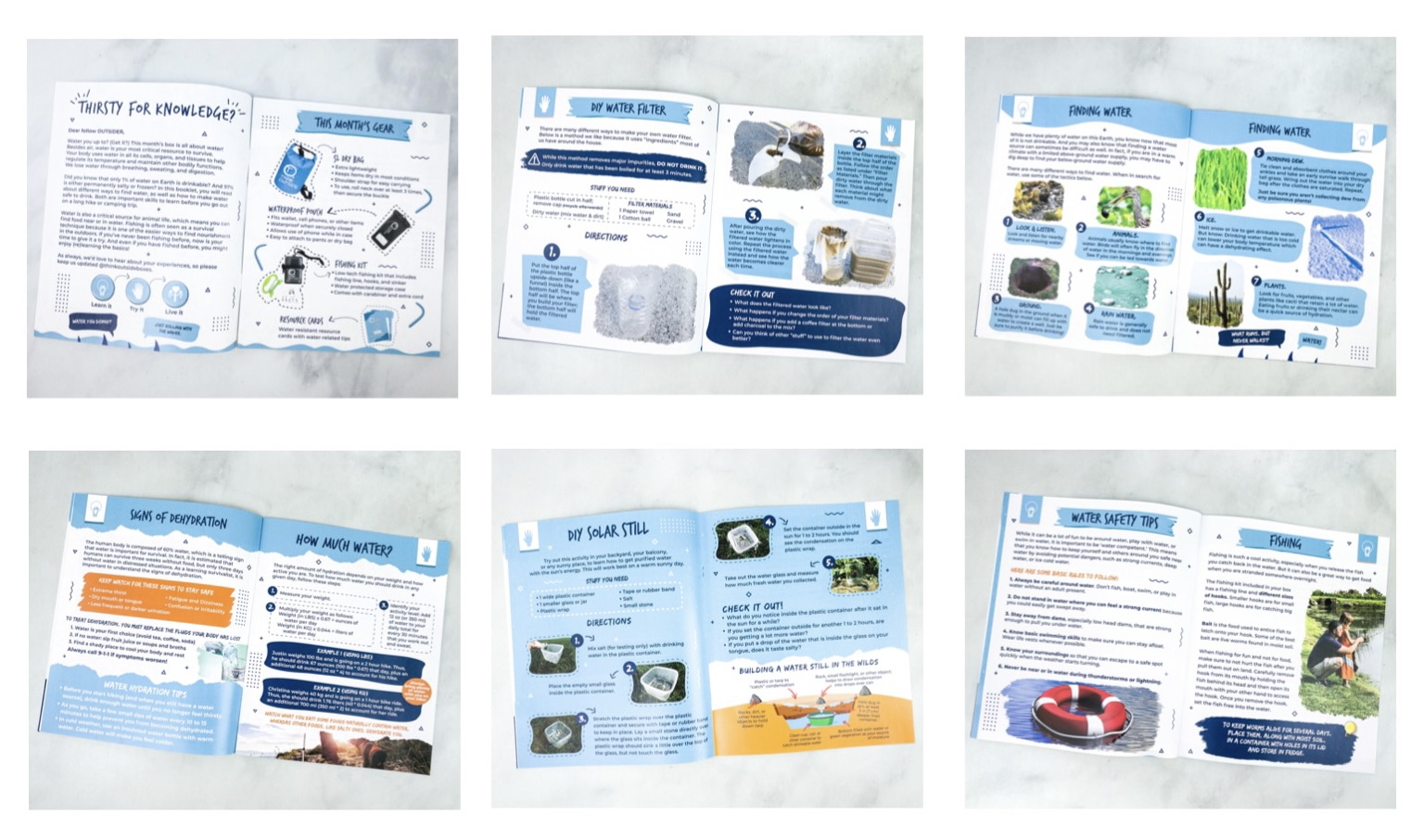 Other useful features in the booklet include instructions on how to improvised water filter, how to find a water source, how to determine if you're experiencing dehydration and how to treat it, how you can harvest clean water using the sun's energy, and how to avoid water's potential dangers.
They even shared how to use fishing gear properly, as well as the importance of a dry bag on outdoor trips. My kids also learned about underwater creatures such as nudibranch and jellyfish and also about the Plitvice lakes in Croatia. Lastly, there are activities for kids such as a crossword puzzle!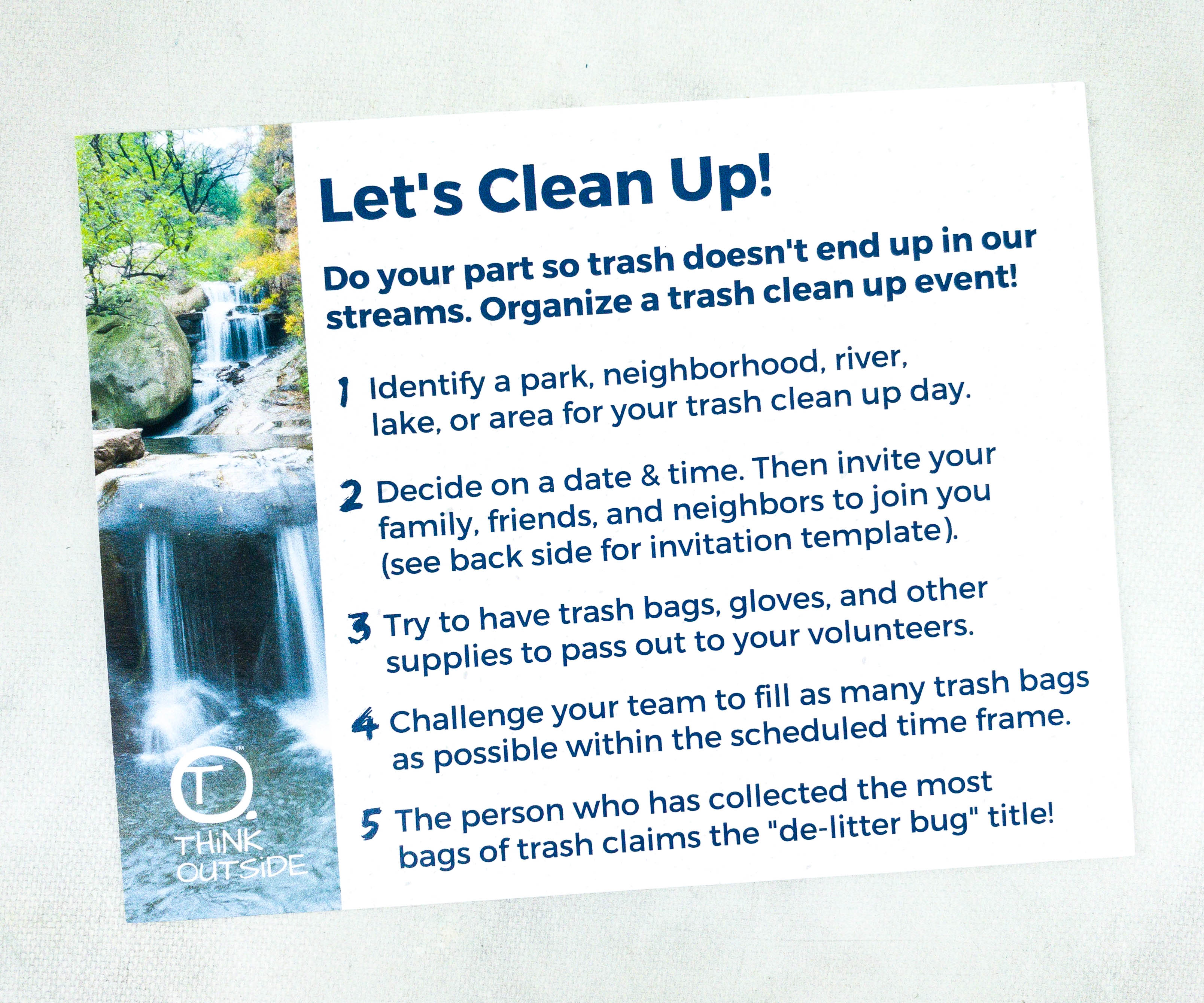 This card lists several things kids can do to organize a trash clean up event in the community.
At the back is a sample invitation template that kids can distribute in gathering participants for the event.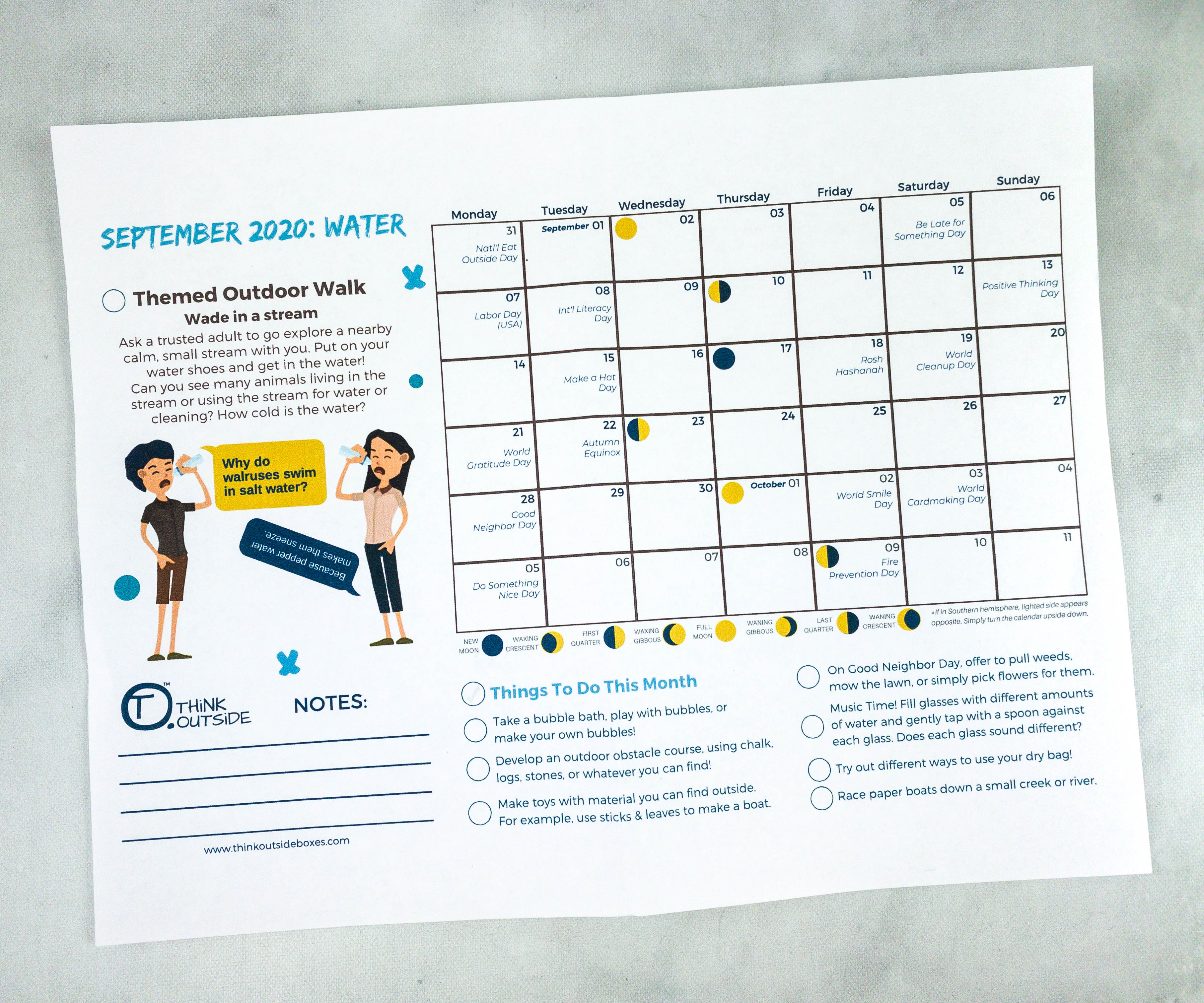 They even sent an organizer. It lists all the things to do for the month and some good deeds that kids can do, in relation to the theme.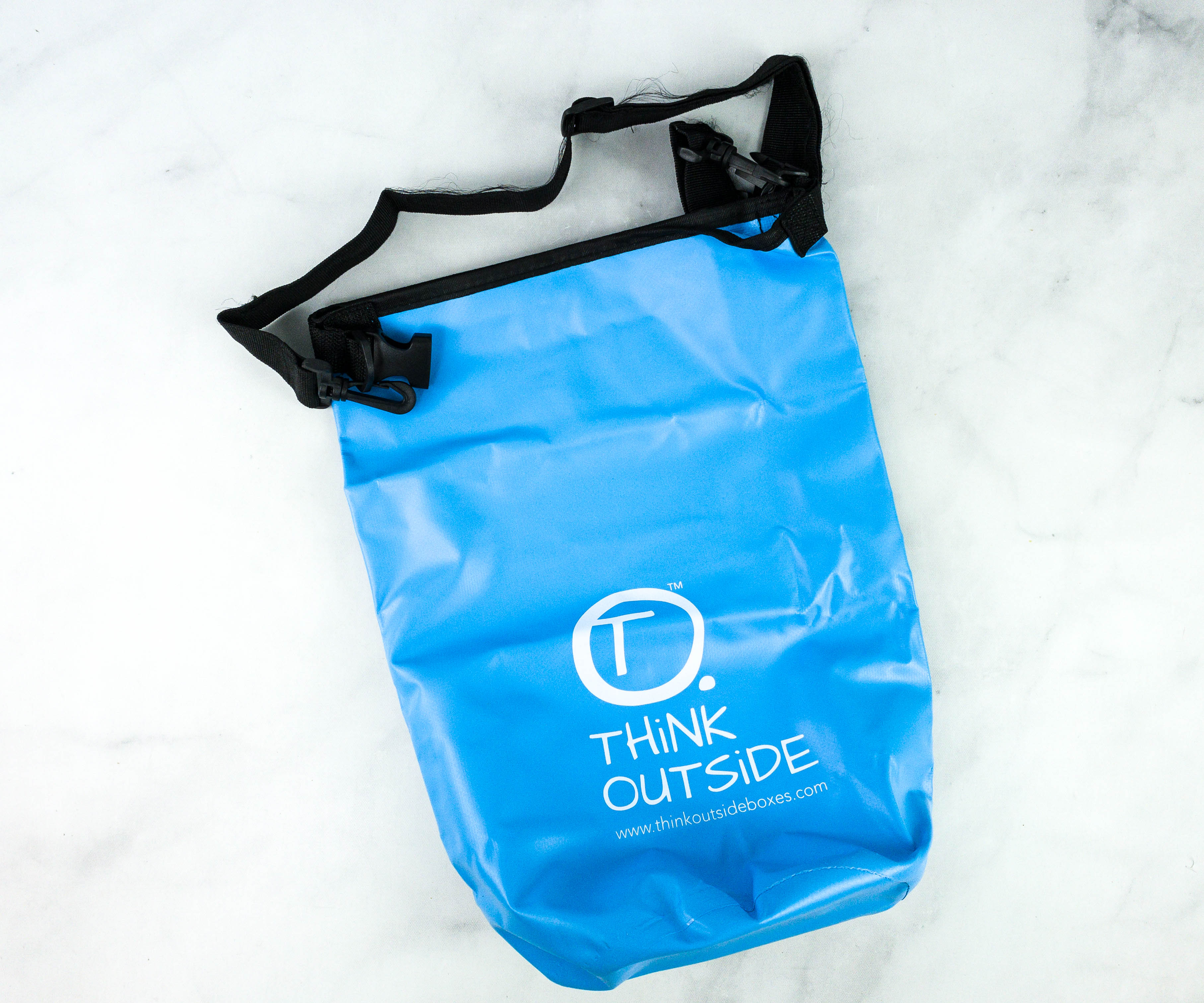 Dry Bag. This multi-purpose dry bag is in blue and also features the Think Outside branding on it!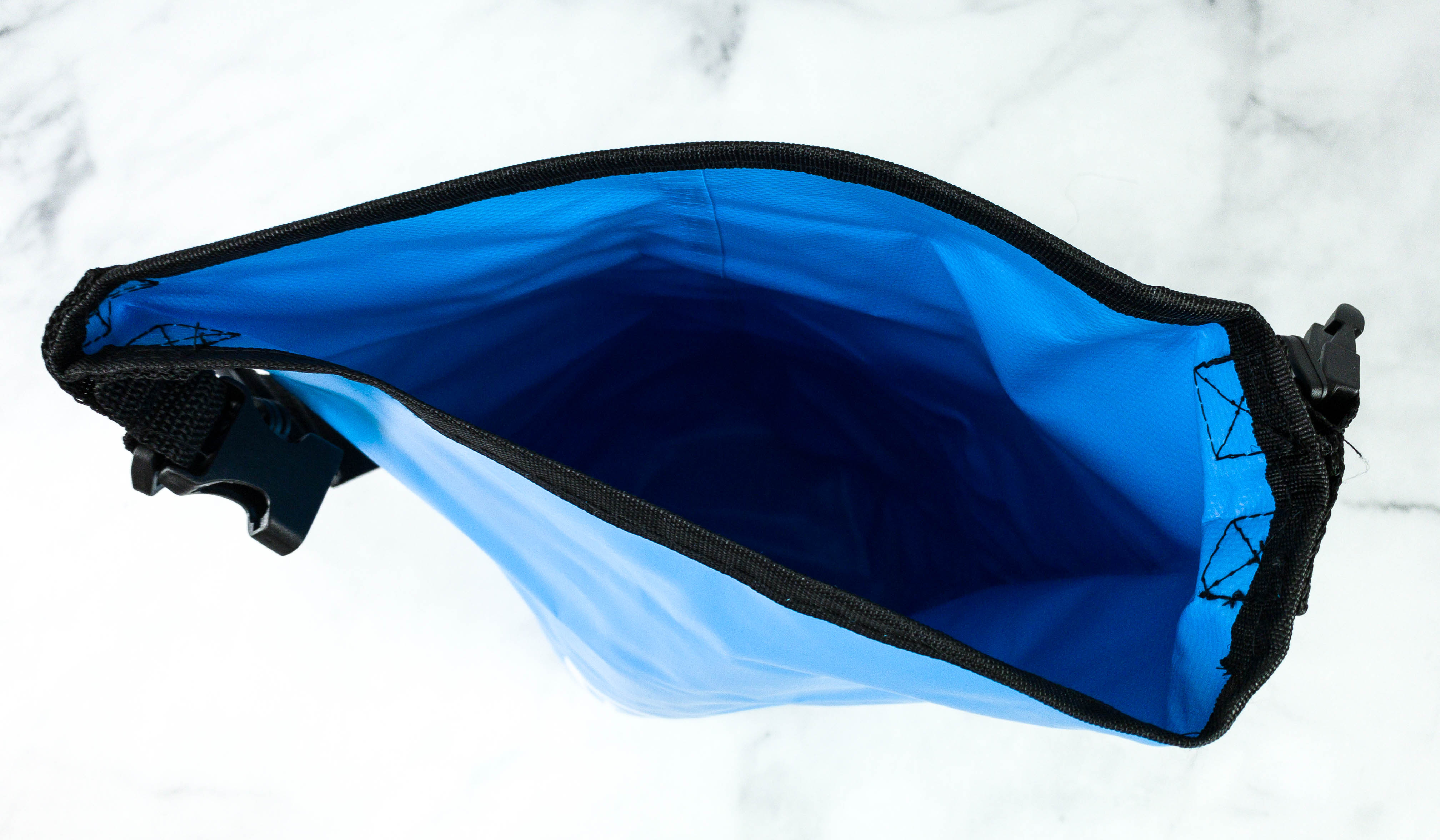 It has a huge space to fit some of the things kids need to bring for outdoor activities. It's made with waterproof material to protect the items inside.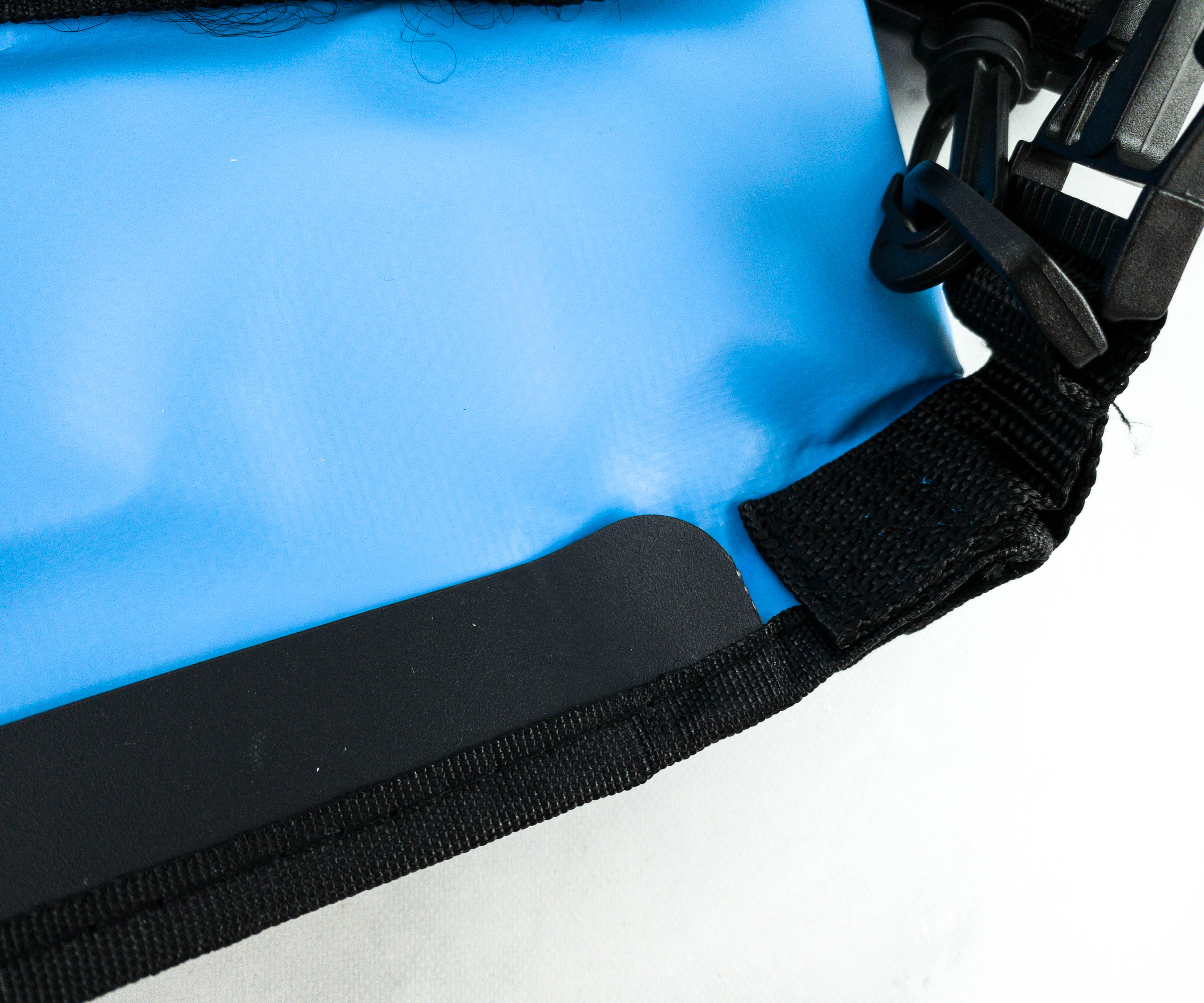 It has a lining on the top part of the bag.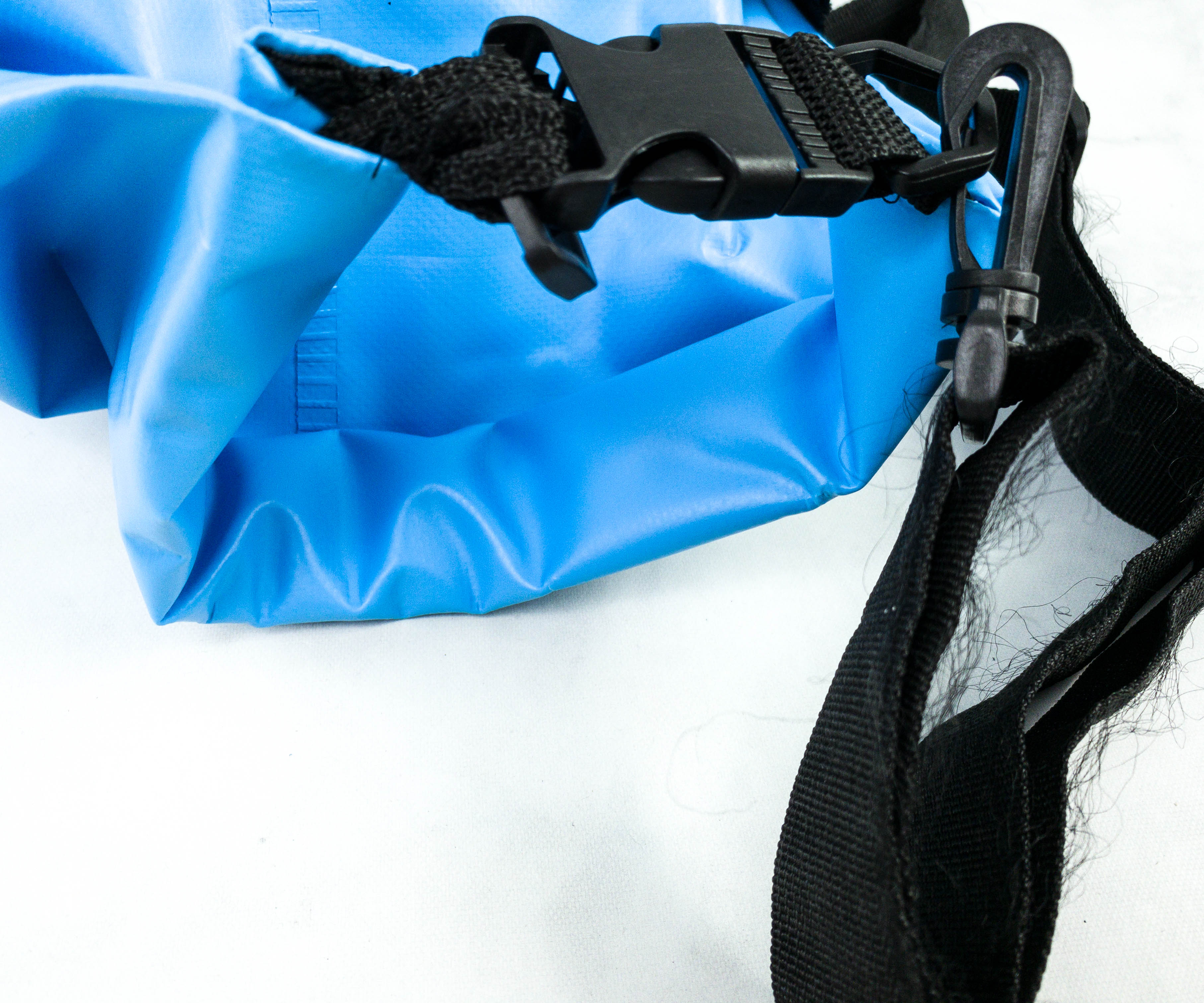 The straps of the bag we received were already starting to fray. Still, it can be fixed and the bag is still useful.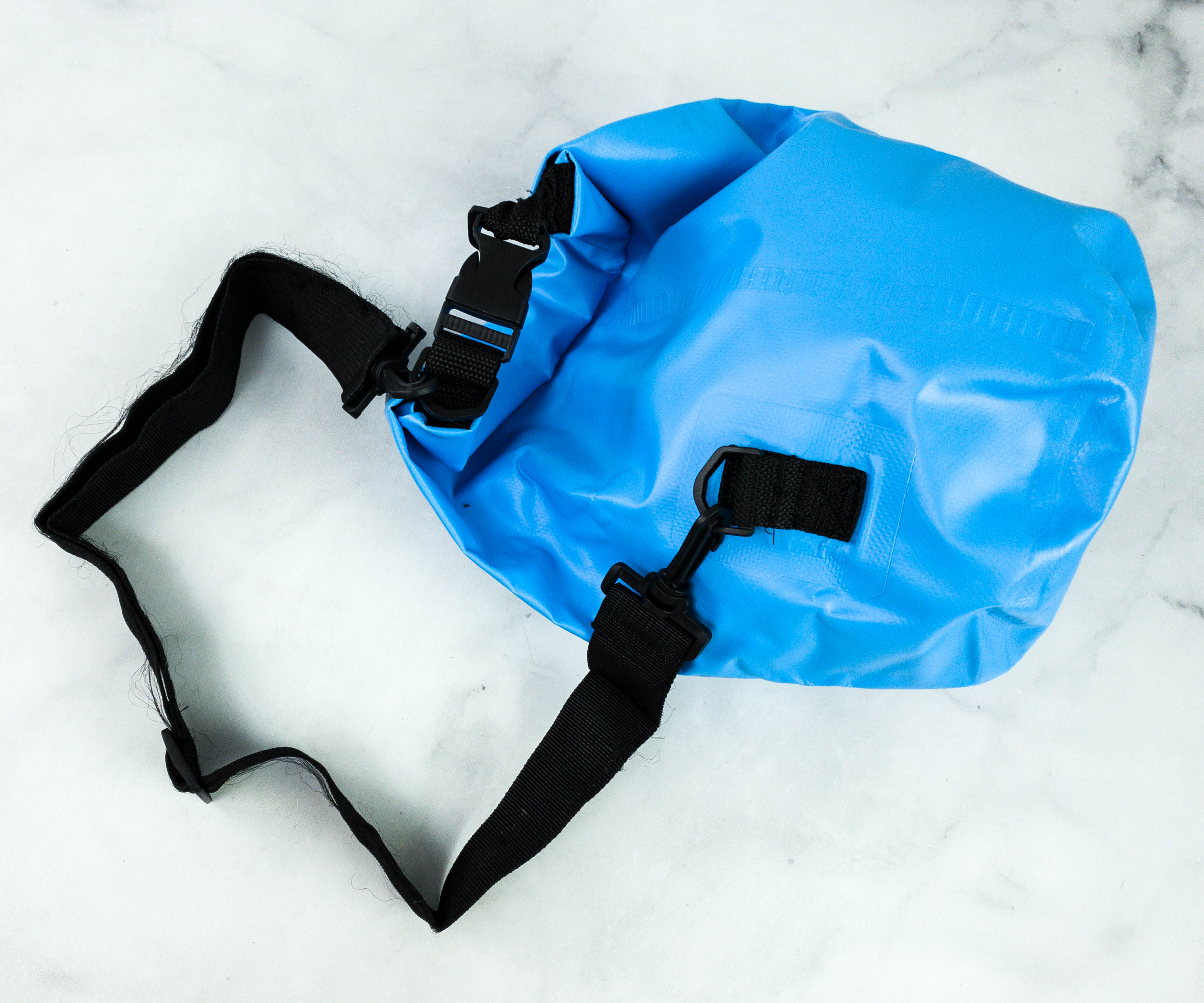 After folding the opening a number of times, the buckles are used to lock it and secure whatever is inside.
Waterproof Phone Case. It's a universal waterproof case that can fit most smartphones. This is important to have in handy, because we need to keep gadgets protected during water related adventures.
It has a lock to seal the phone inside and a landyard so you'll be able to carry it wherever you go, hands-free.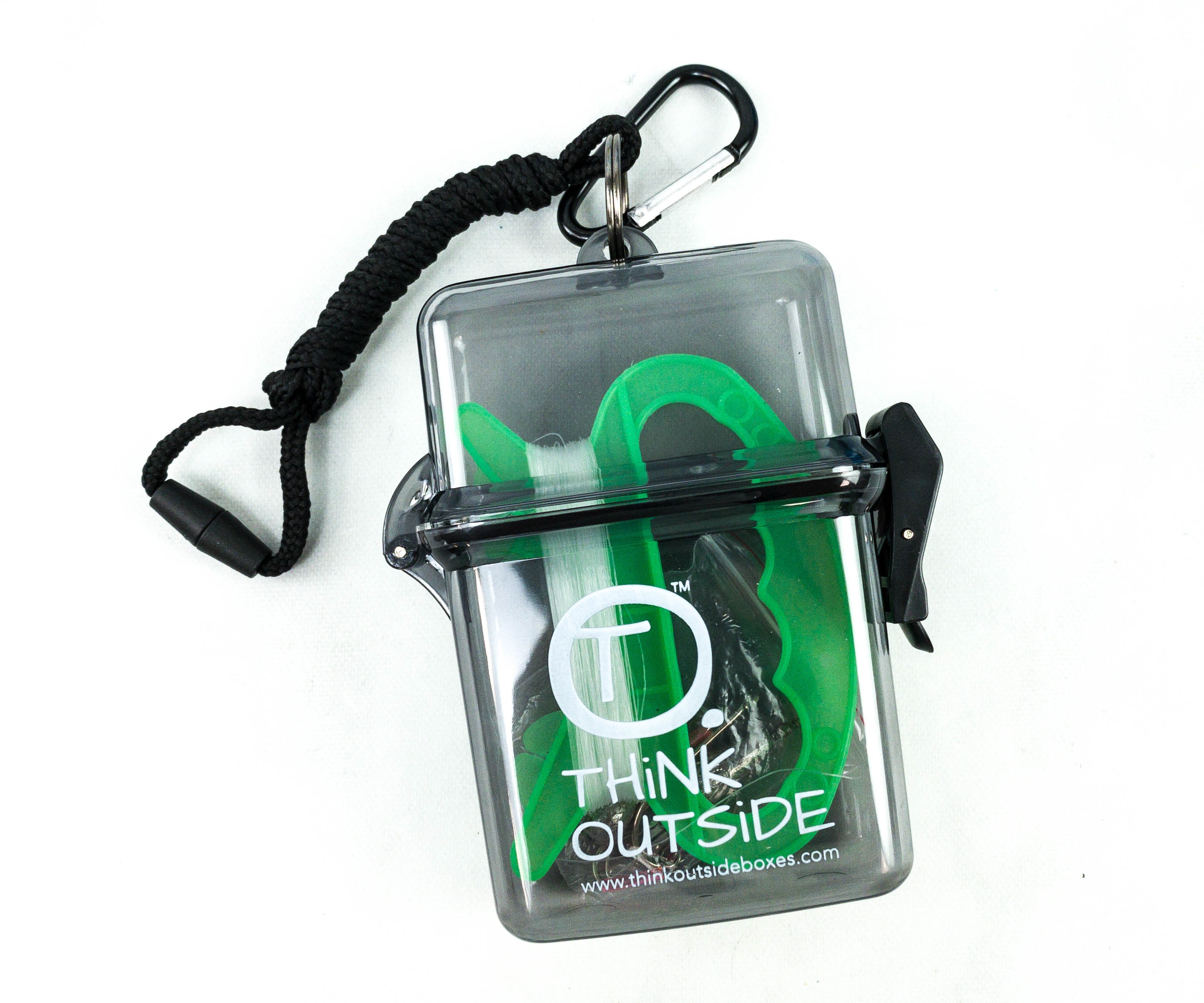 Fishing Gear. The water themed box won't be complete without this fishing gear. It came in a transparent hard case for easy organizing and storage.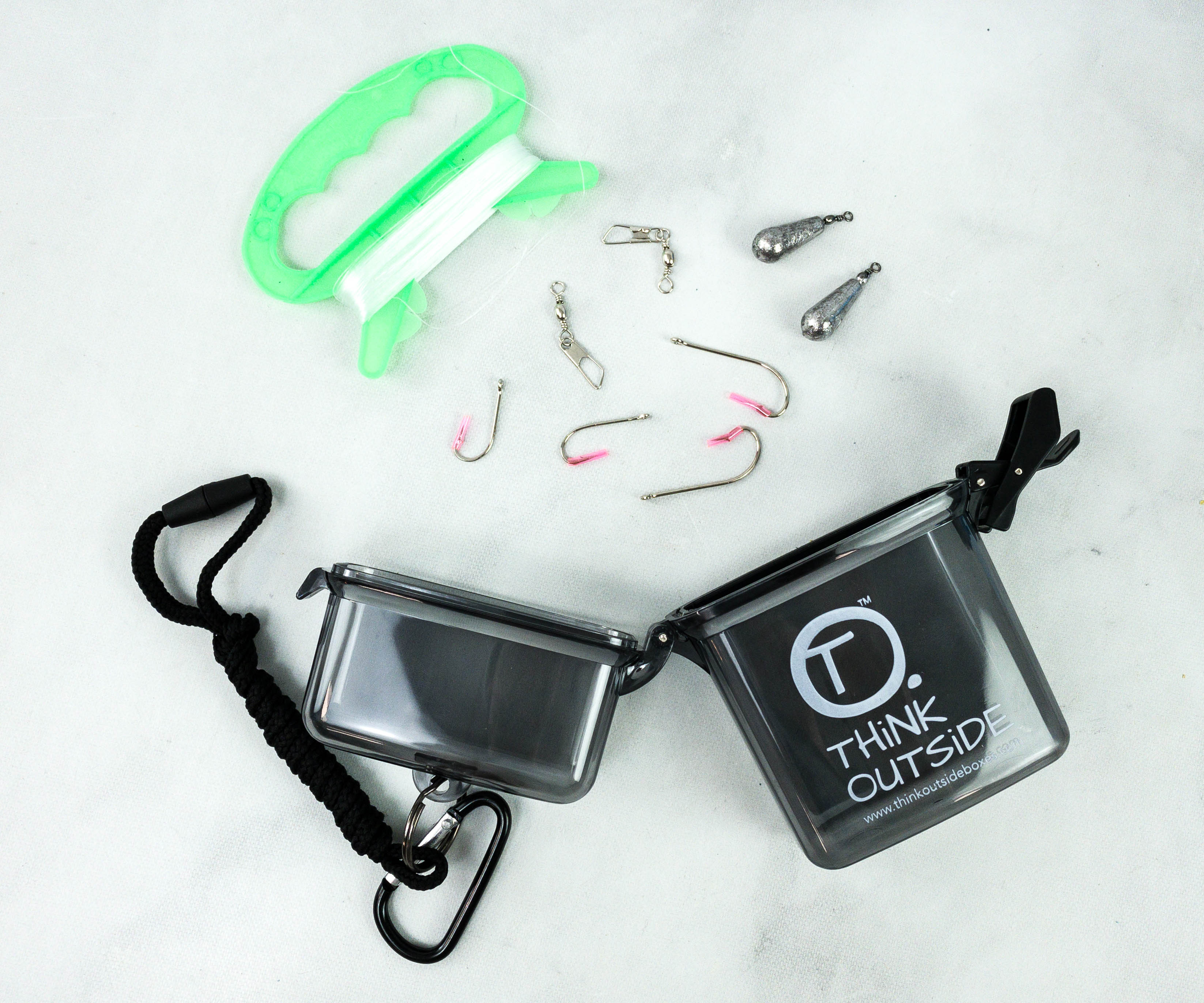 It has some basic items that kids can use for fishing.
Inside, there are 4 hooks and 4 sinkers to start with.
Resource Cards. Here are this month's resource cards! These cards serve as a guide for a safe and fun adventure. They have holes in the upper part, so you can put them on a binder ring together with the other cards from the past box.
These resource cards contain helpful information about water that my kids can use. It includes hydration tips, instructions on how to create a water still, and more.
Here's my son using his new bag outdoors! He decided to collect water in the form of snow, guess he was feeling inspired!
This month's THiNK OUTSiDE box provided a lot of items and information that my kids can use for water activities. They are a great addition to the stuff that they received from the previous box. The skills that this box discusses are also useful not just for future outdoor trips, but also for raising awareness of the importance of water and also about water safety. We love that each box has resource cards, they serve as a great guide and it's nice that they can be added to the previous month's ring binder to keep them organized and easy to bring wherever. This subscription is indeed ideal for adventurous kids, to encourage them to explore the outdoors more and to be responsible travelers as well. This is just the second box from the one-year program and there are more learnings coming! My kids are looking forward to it!
What do you think of this month's box?
Visit THiNK OUTSiDE BOXES to find out more about this subscription!