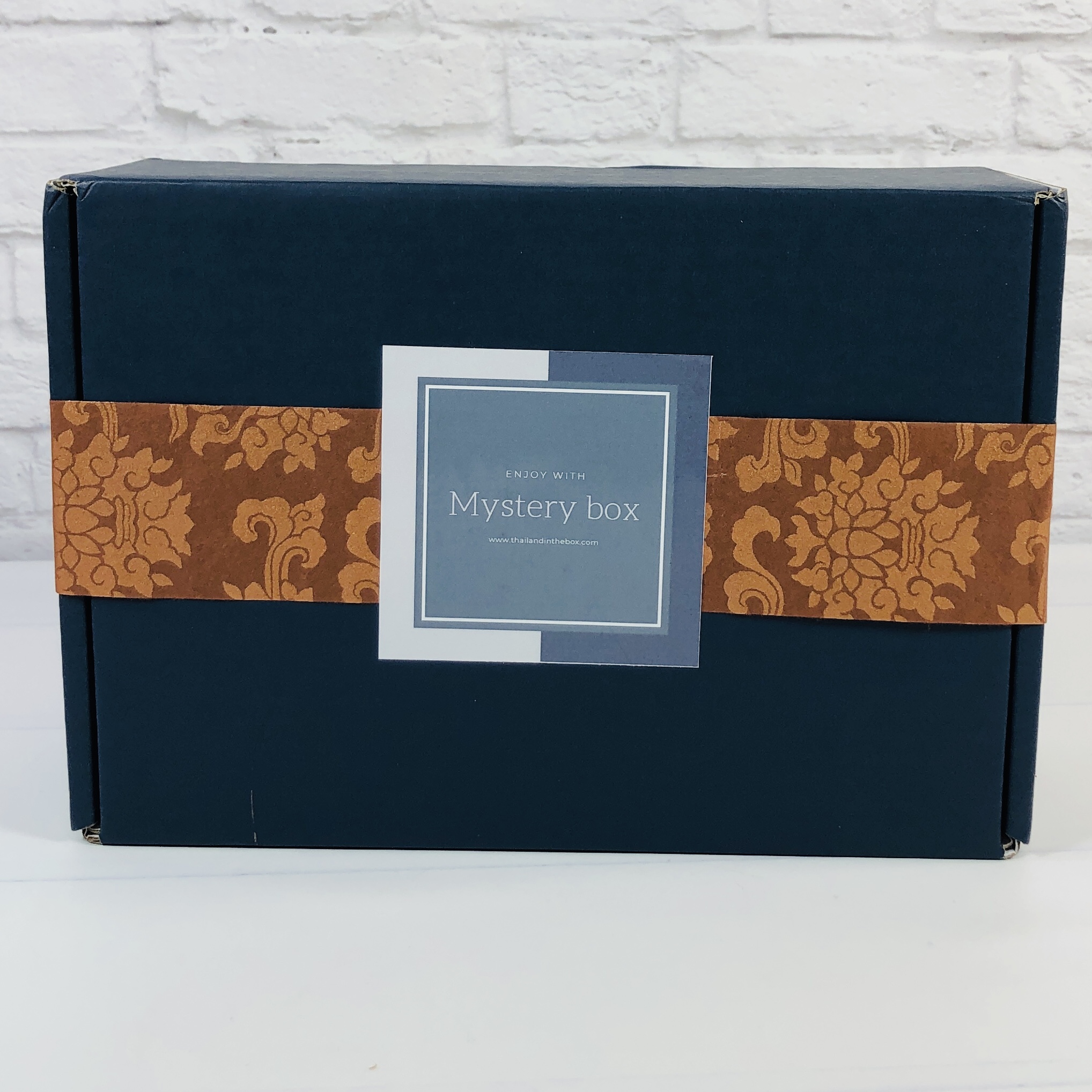 Thailand In The Box is a monthly subscription that sends specially selected snacks, interesting sweets, ingredients, and traditional souvenirs from Thailand! The box is personalized based on answers you give to a survey when you first sign up. You can choose from three different boxes such as a Seafood Box, Mystery Box, or Thailand In The Box.
DEAL: Get a FREE Premium Item in every box when you subscribe to the Mystery Box! Use coupon code HELLOSUBSCRIPTION.
This is my first time trying Thailand In The Box and it shipped directly from that country. I am reviewing the Mystery Box, which is $50.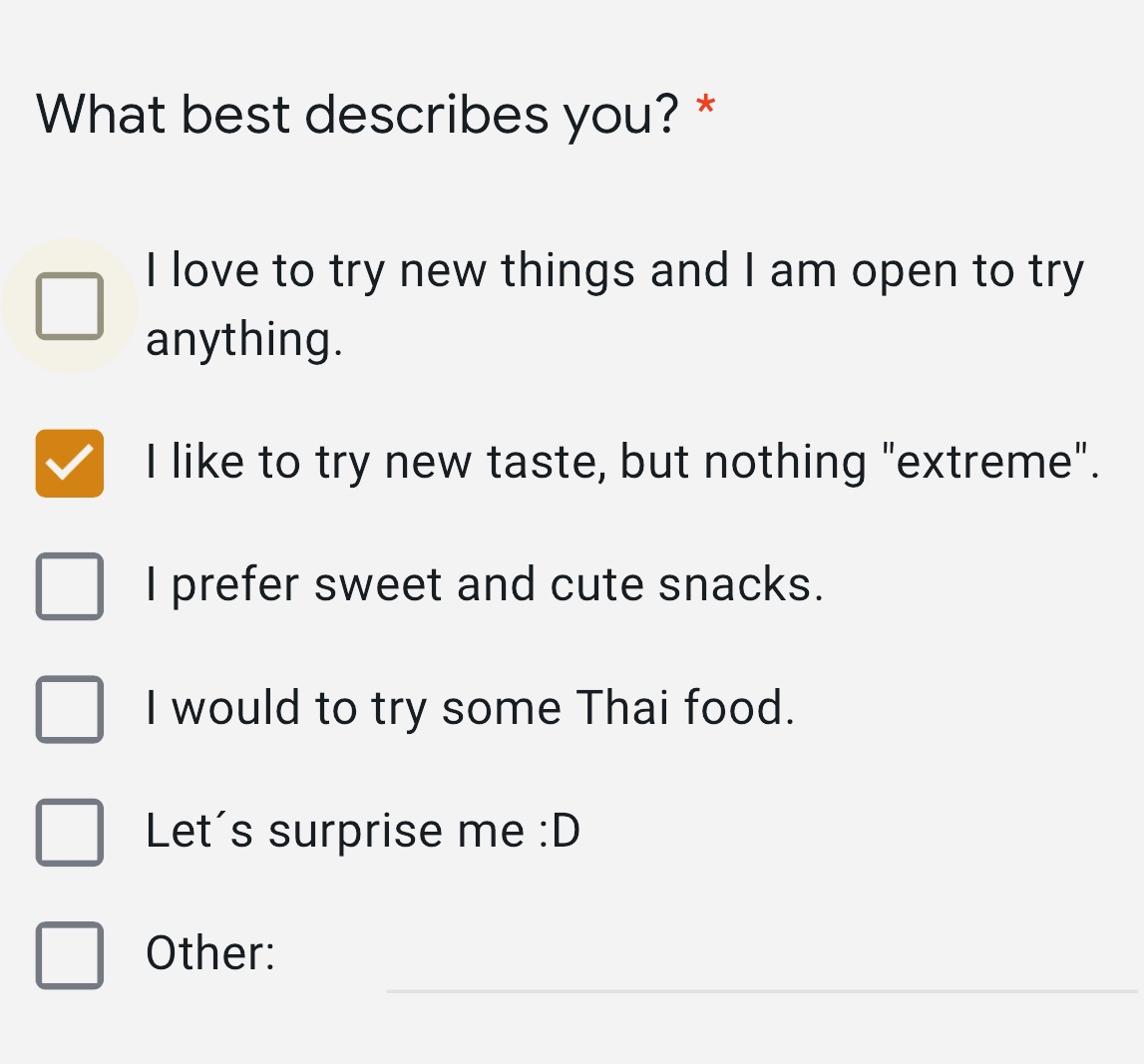 I started by filling out an online survey that asked for my preferences. I chose nothing too extreme!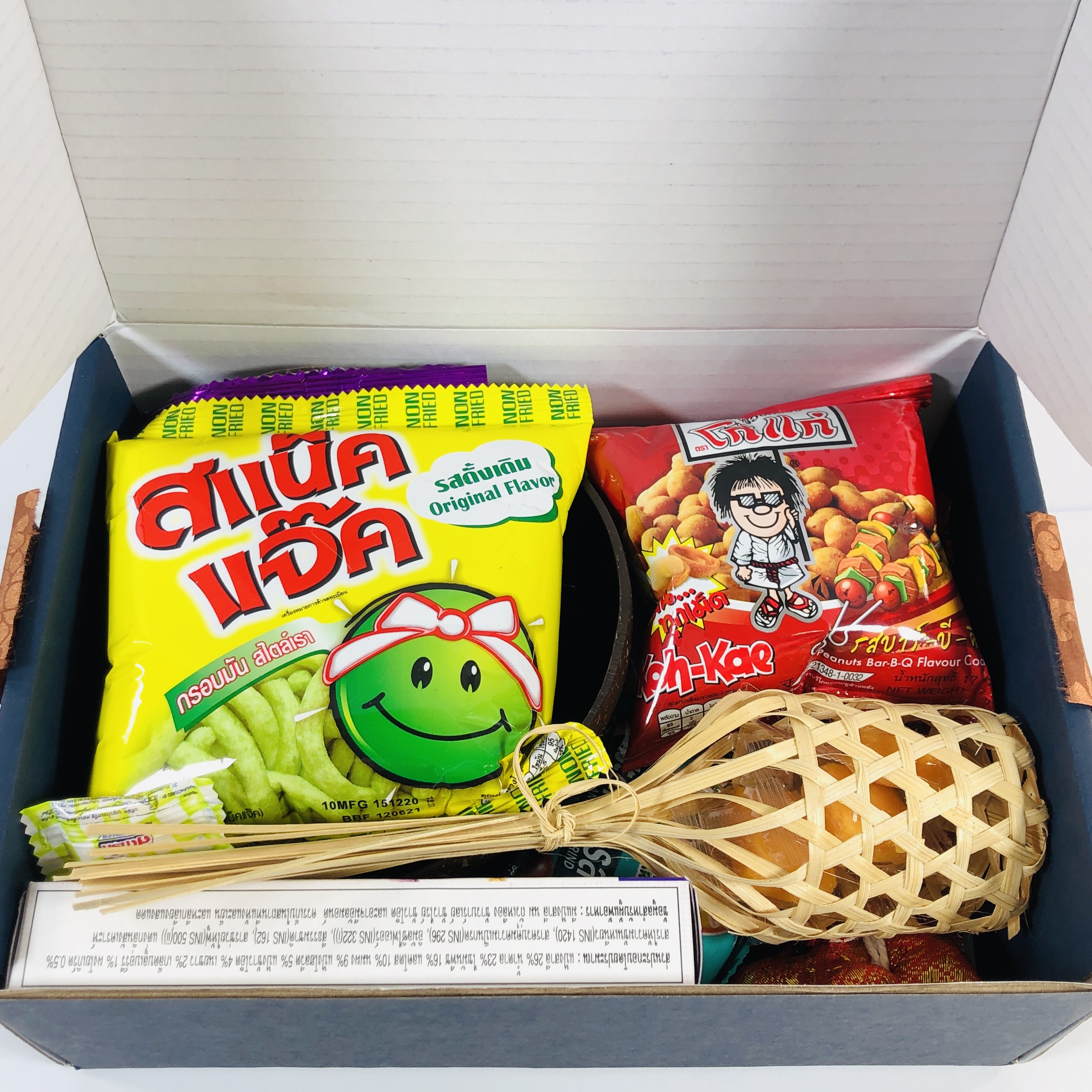 I can't wait to try these snacks, I wonder what they are like?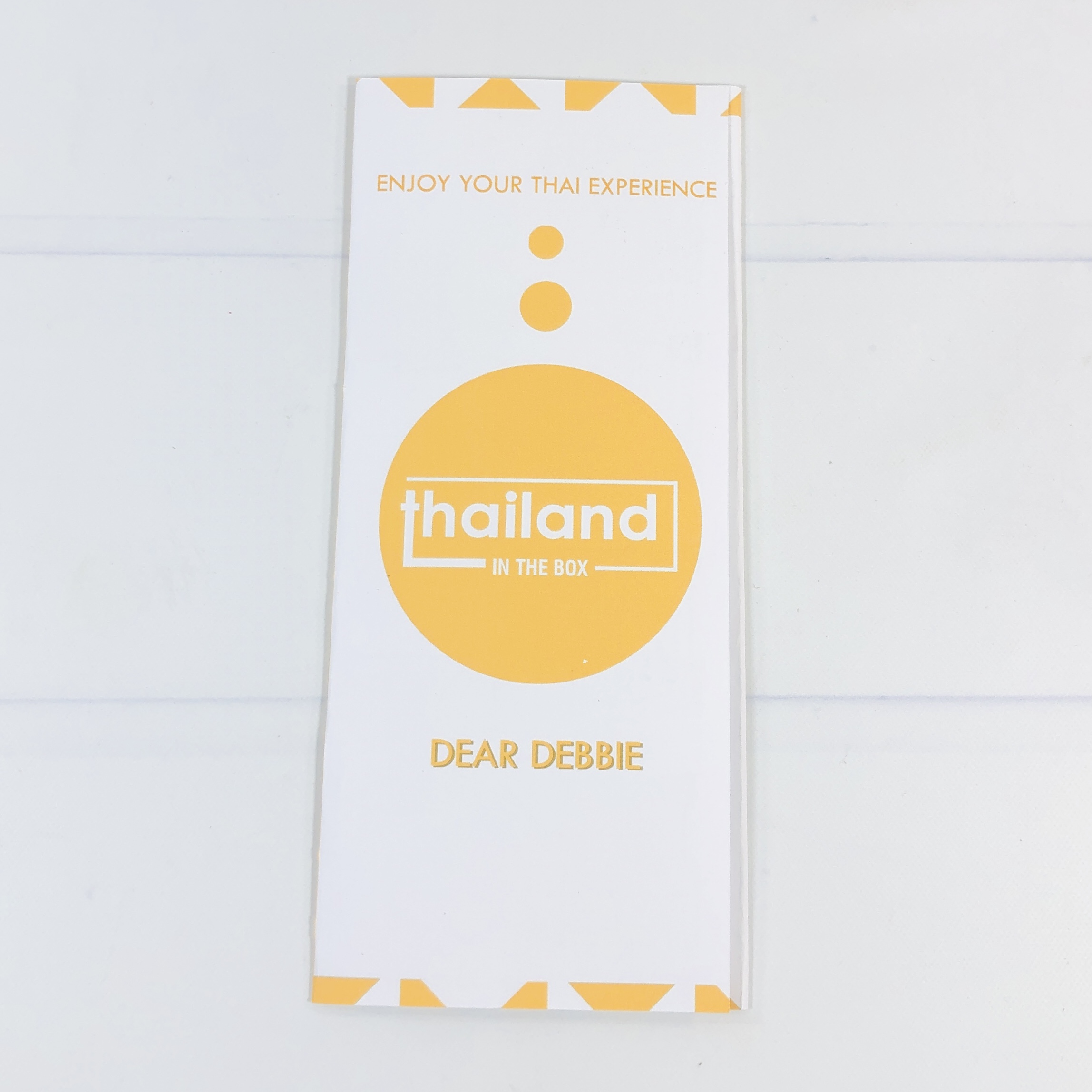 I received a pamphlet and it even had my name on the front!
The inside had a picture of each item and a brief description. Most of the bags are entirely in the Thai language, which I cannot read, so it truly will be a surprise in every bag!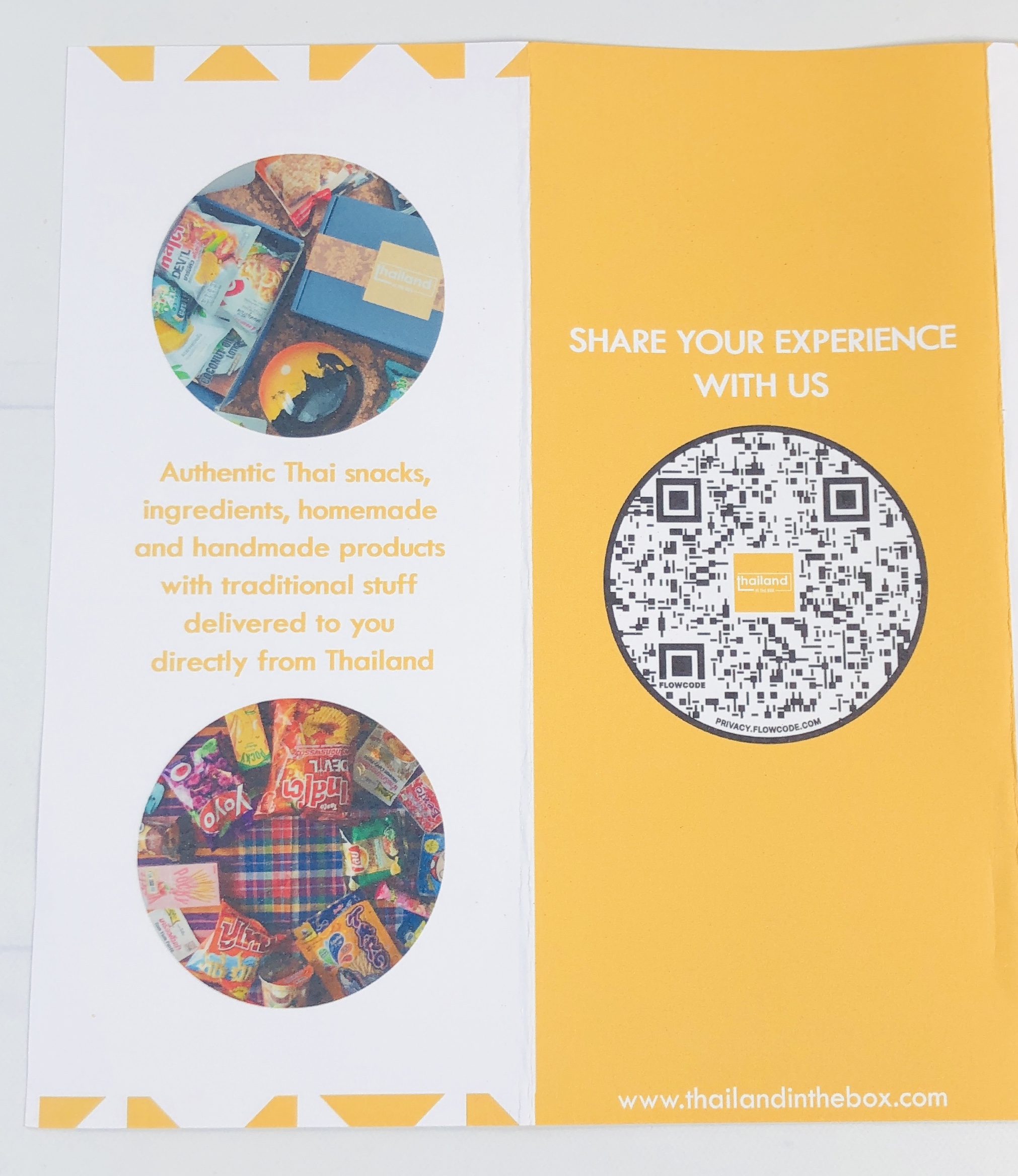 Here's the back of the brochure!
Everything in my box!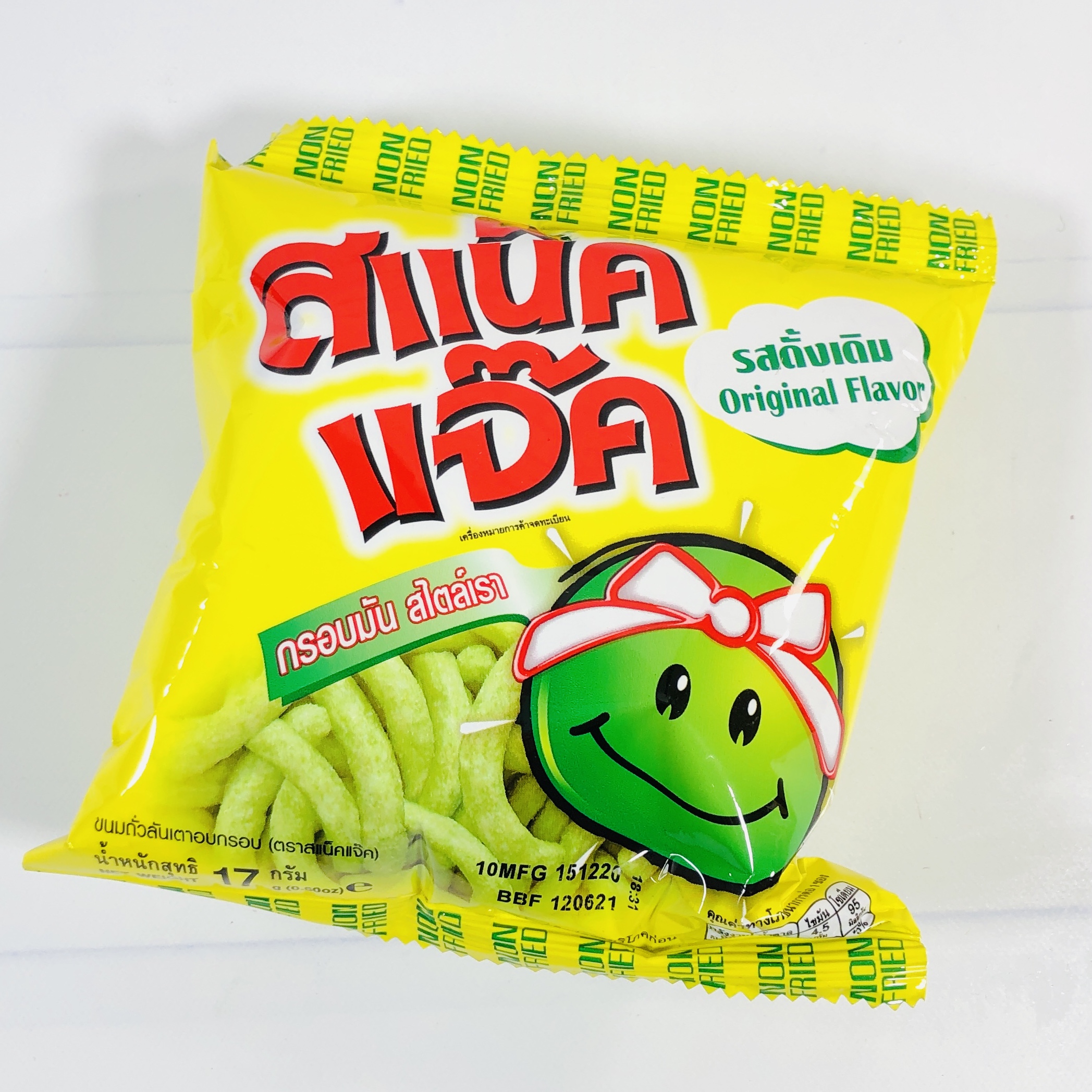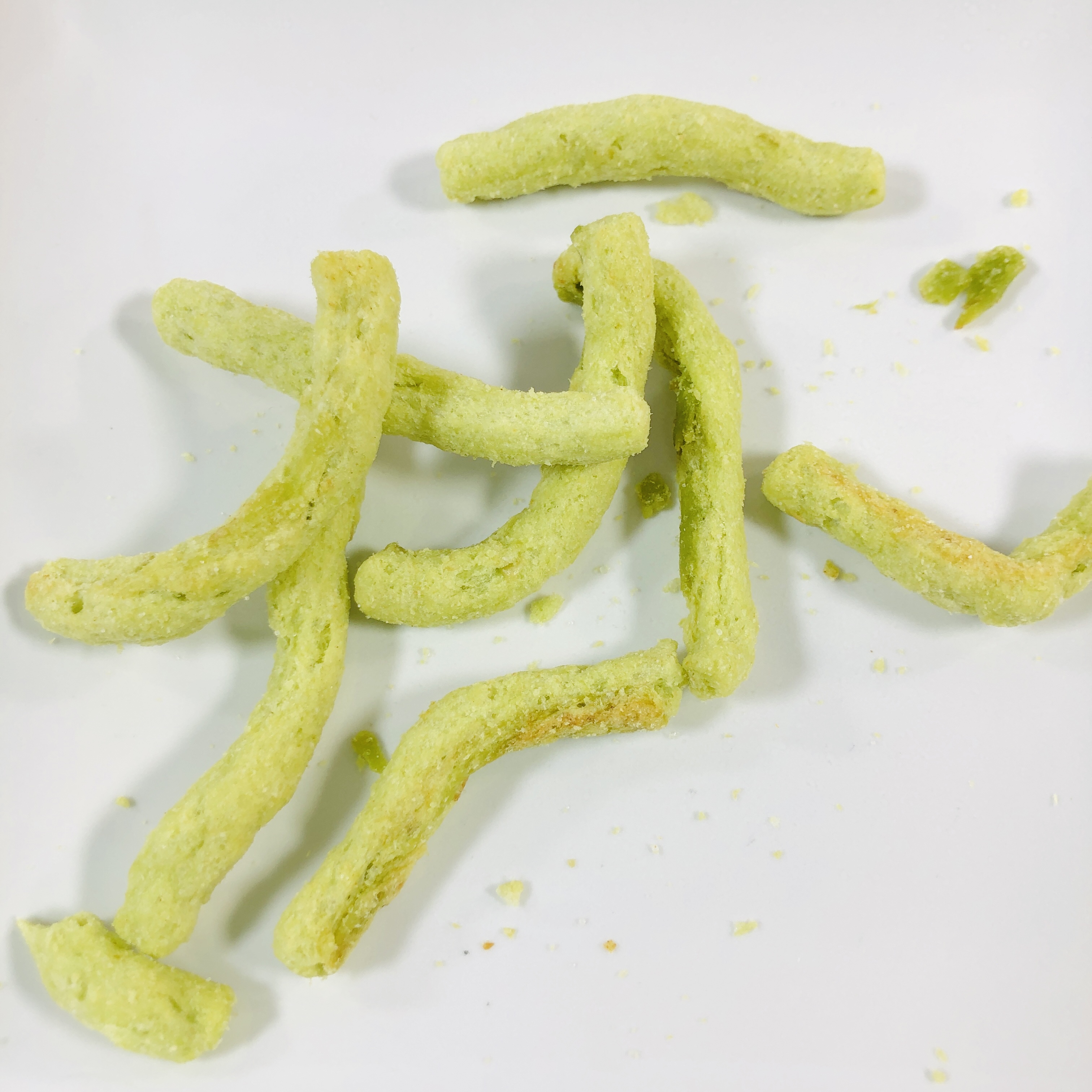 Snack Jack Green Pea Snack These are familiar to me, I've had pea-based snacks before! It is crunchy and tastes a bit like peanuts and isn't too salty.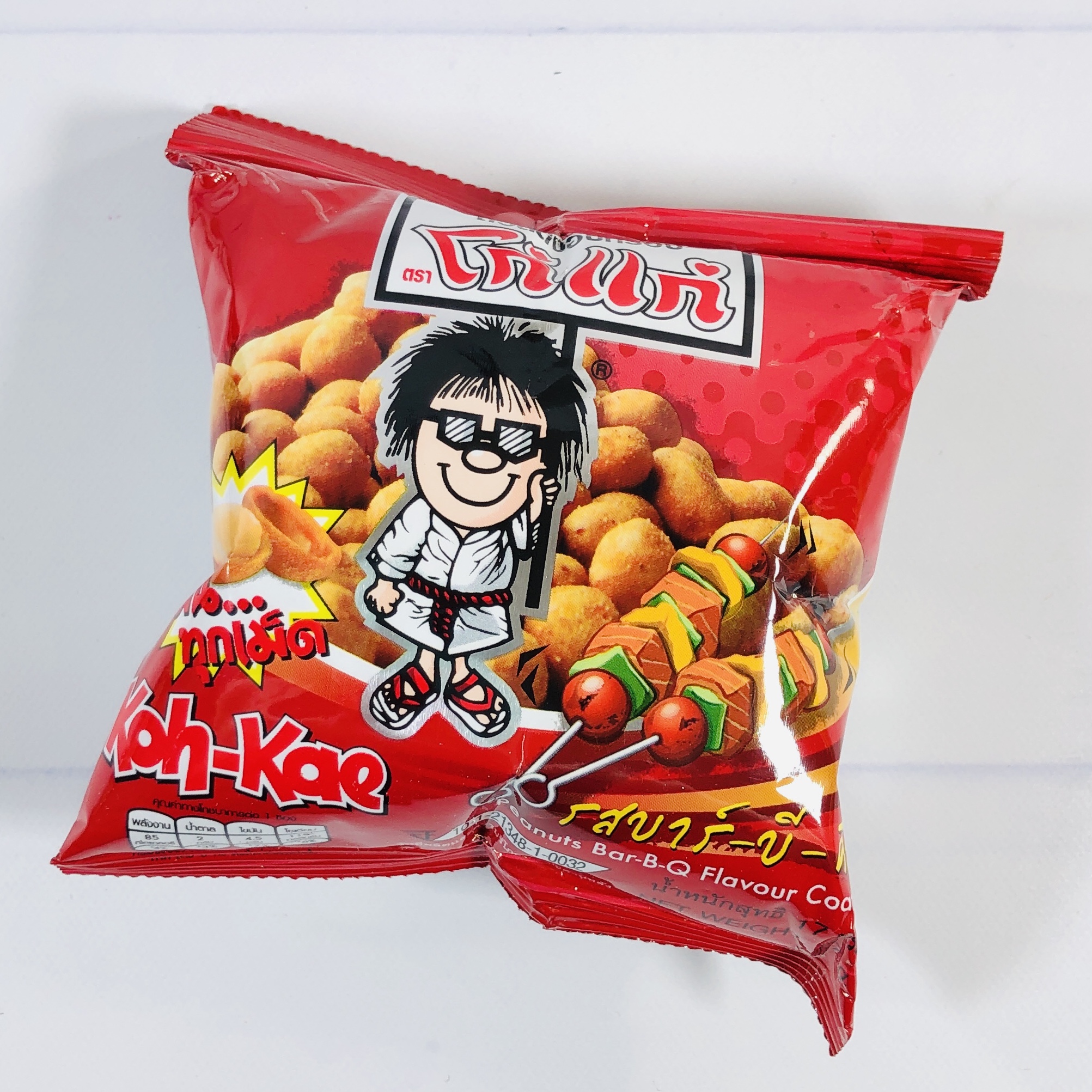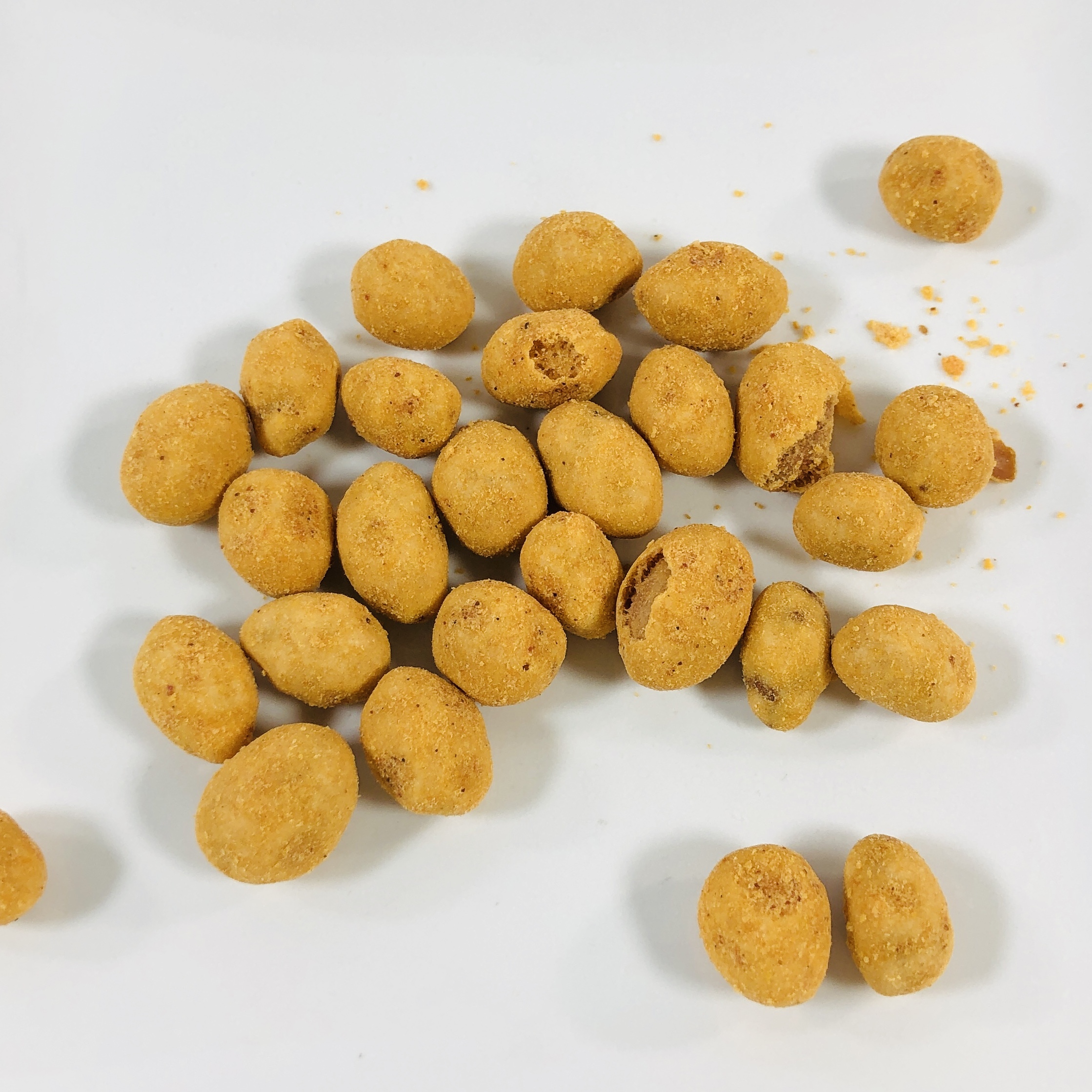 Koh-Kae Peanuts BBQ Flavor are coated with a crunchy exterior that tastes just like BBQ chips that we have here in the US, although with a bit more heat. Super yummy!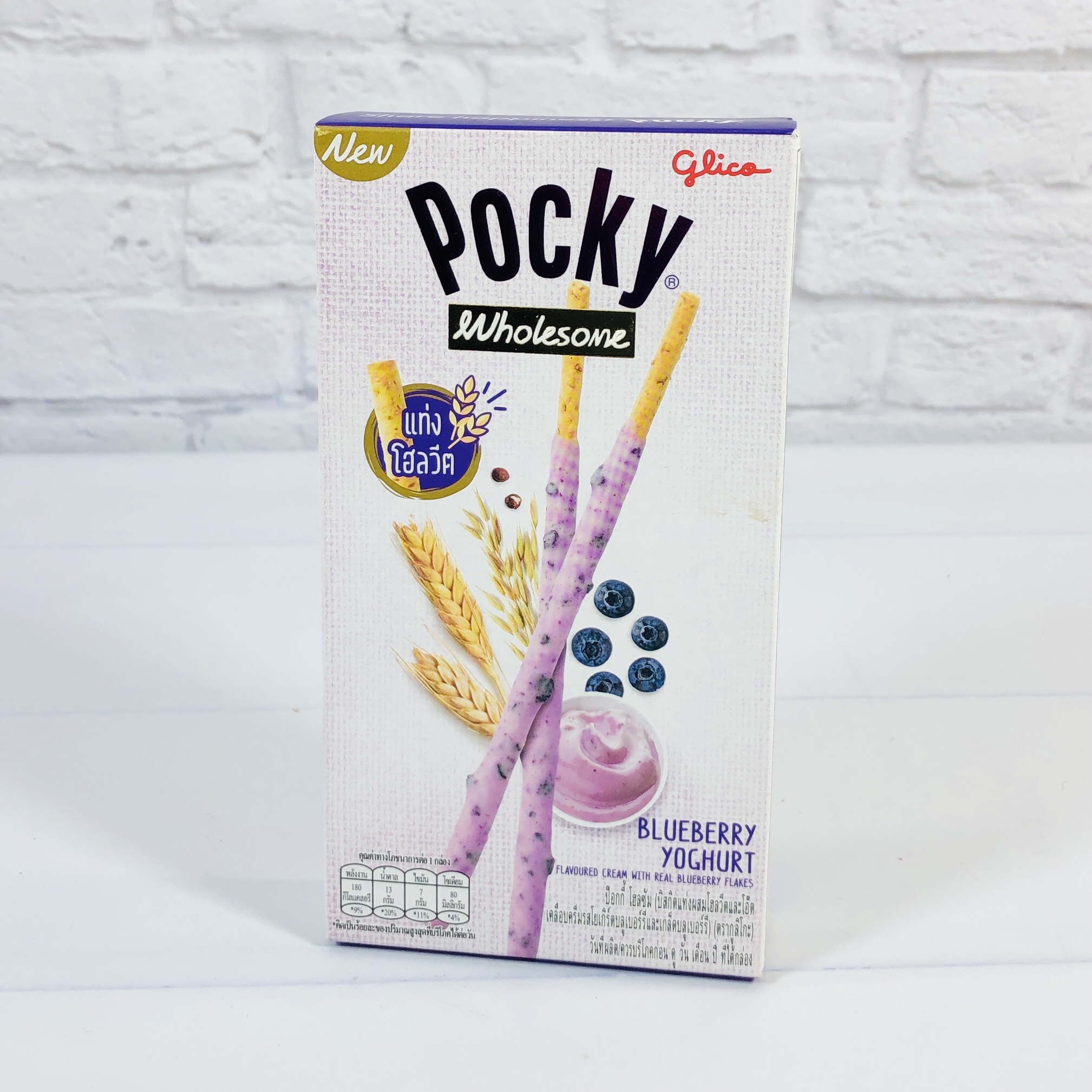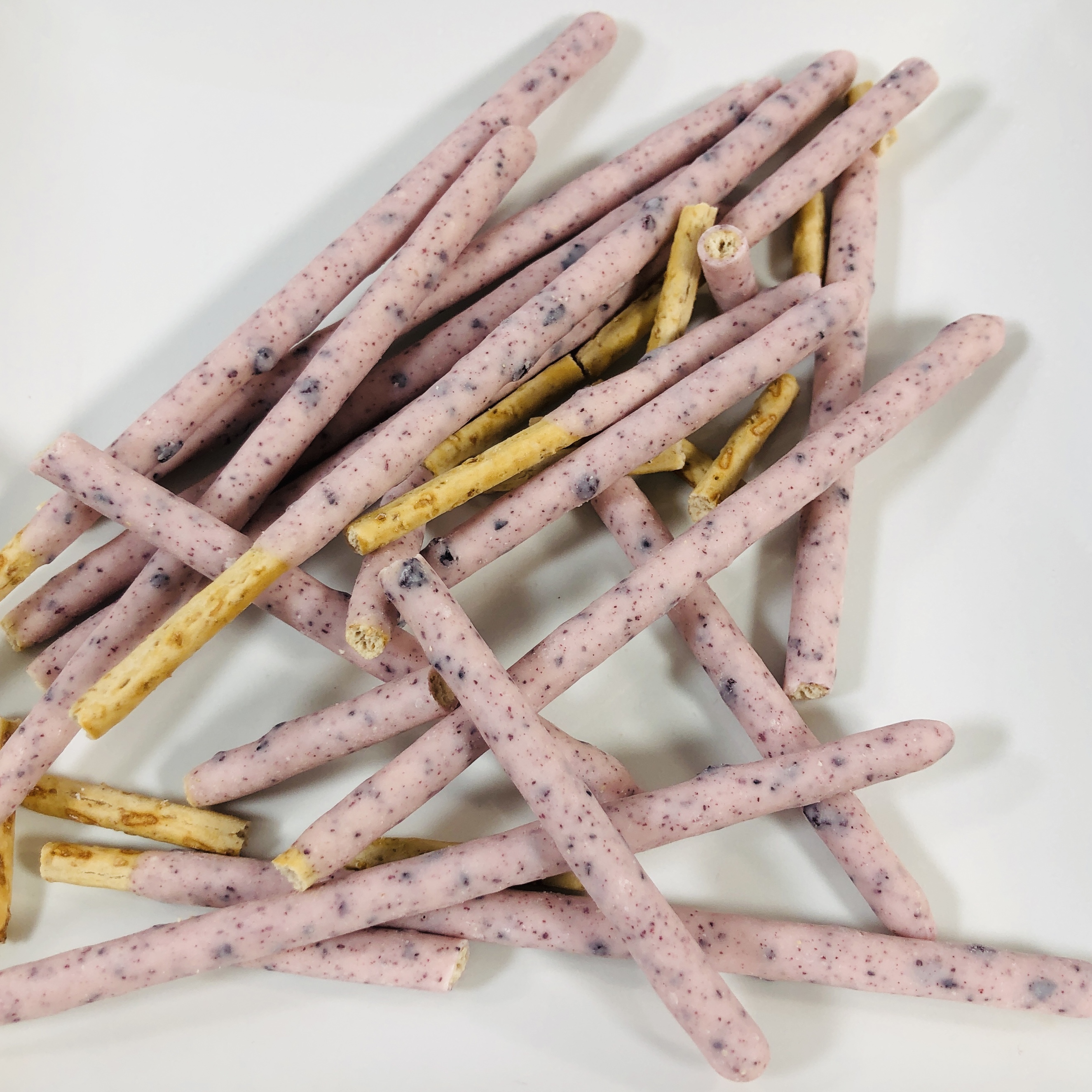 Pocky Wholesome Blueberry Yoghurt I know this says wholesome but come on, it's Pocky! It is a cookie stick (that pretty much tastes like the other Pocky sticks) with a white candy coating that has tangy blueberry flavor. It's really tasty, what a cool take on Pocky!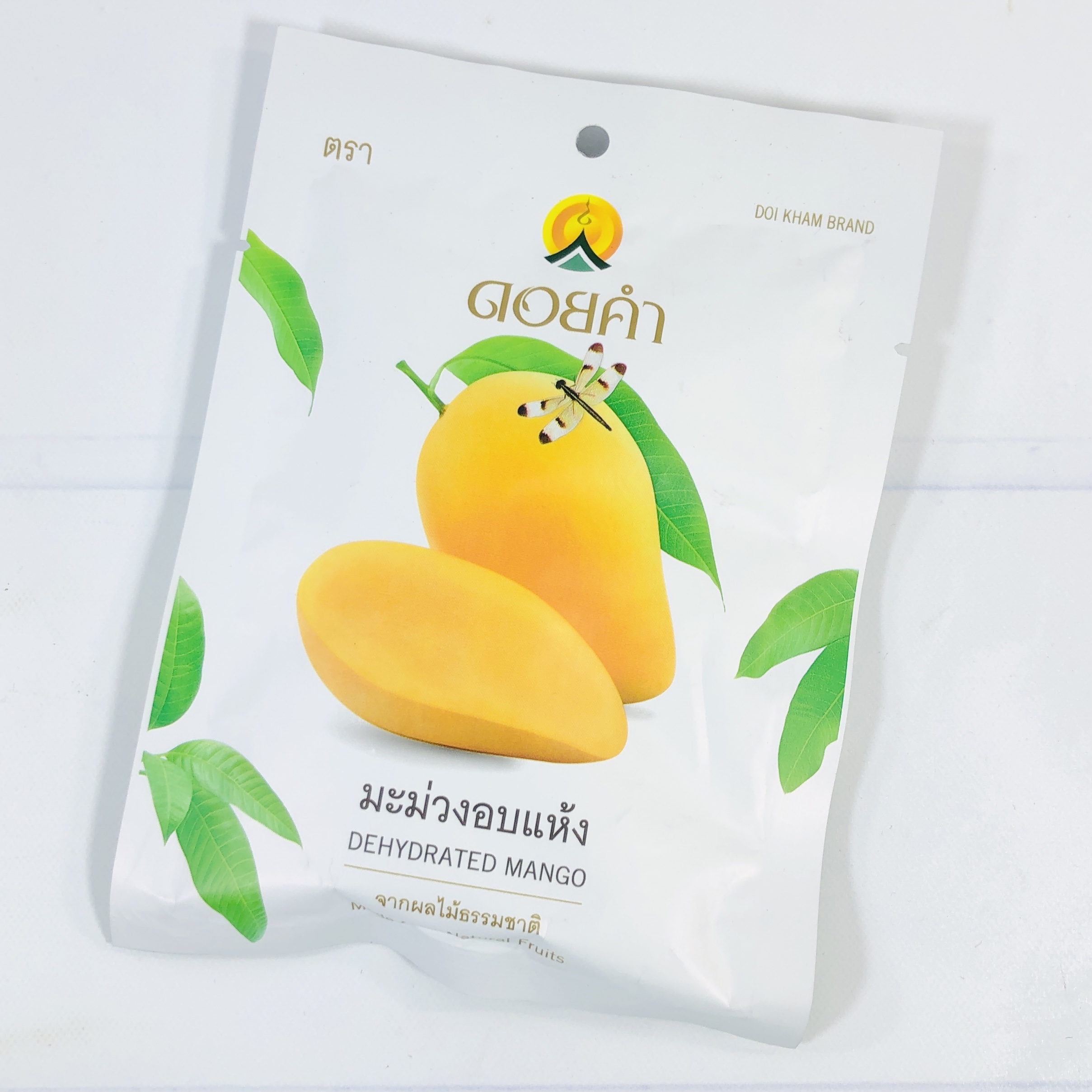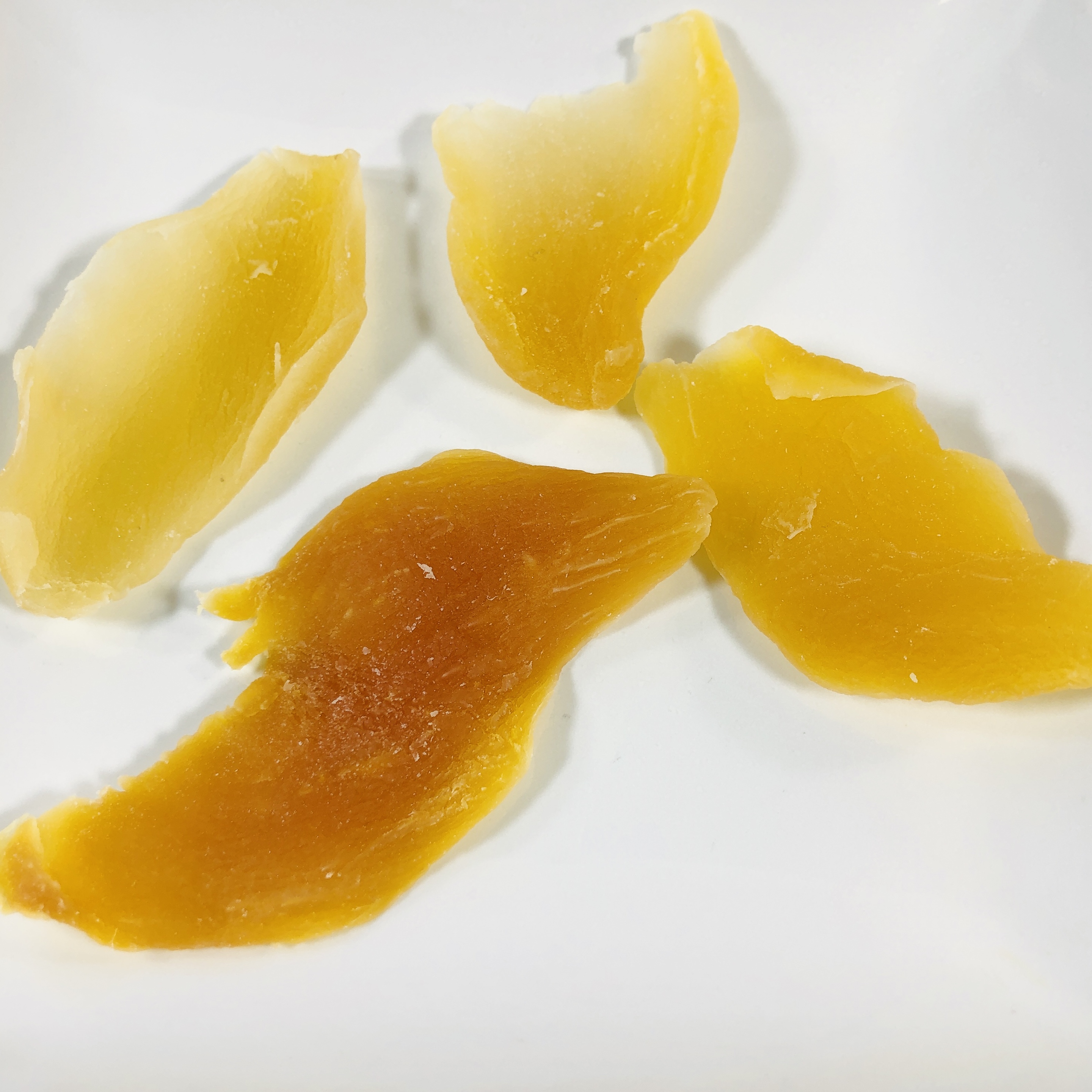 Doi Kham Dehydrated Mango I love candied mango and that is what we have here. The ingredients are mango and sugar and all it's missing is the chili lime flavor like I get at Sprouts. Yum!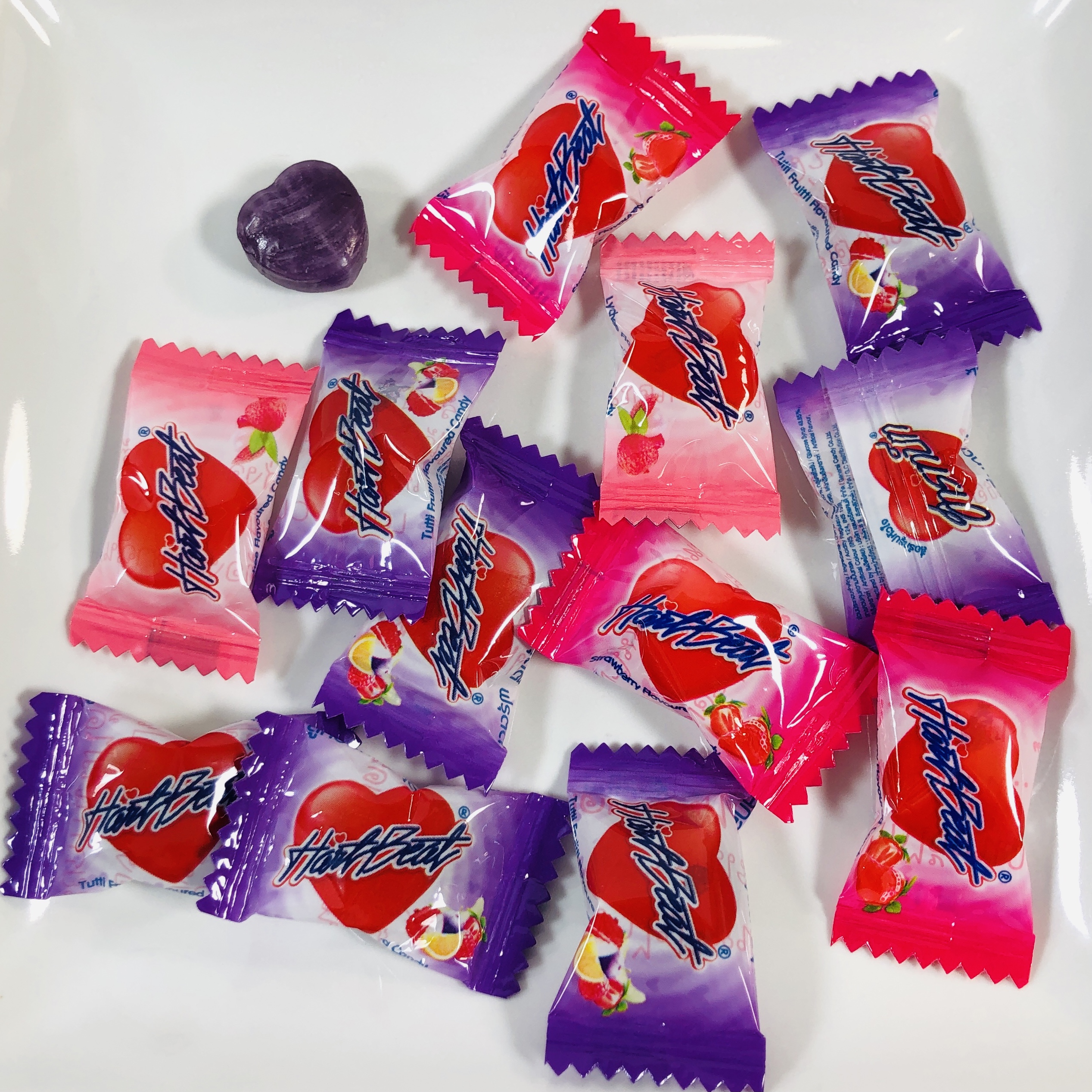 Hartbeat Candy is an assortment of three different hard candies: Strawberry, Lychee, and Tutti Frutti. I tried the Tutti Frutti flavor and it wasn't familiar to me, not like any candy flavor that I've tried before. The candies come in a heart shape.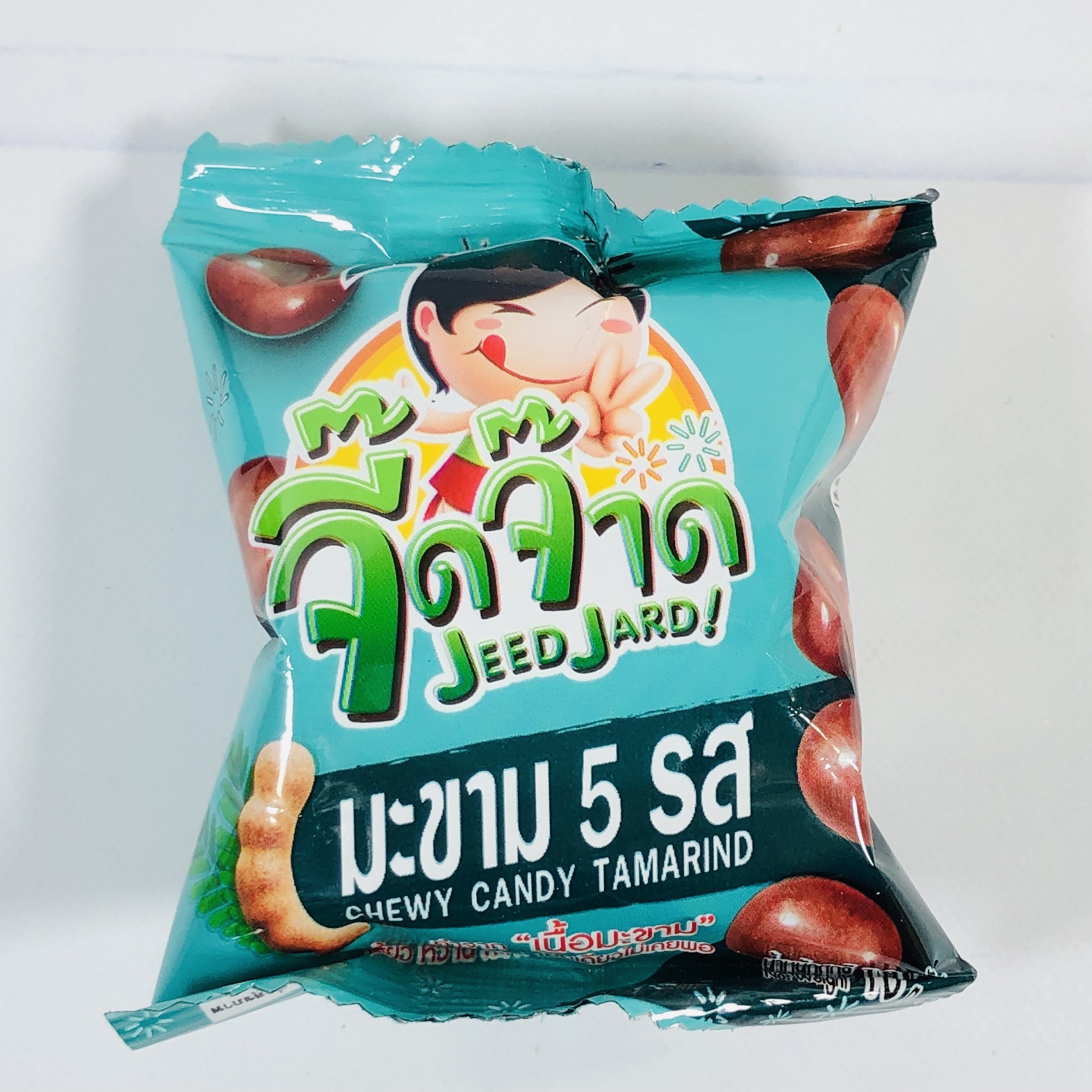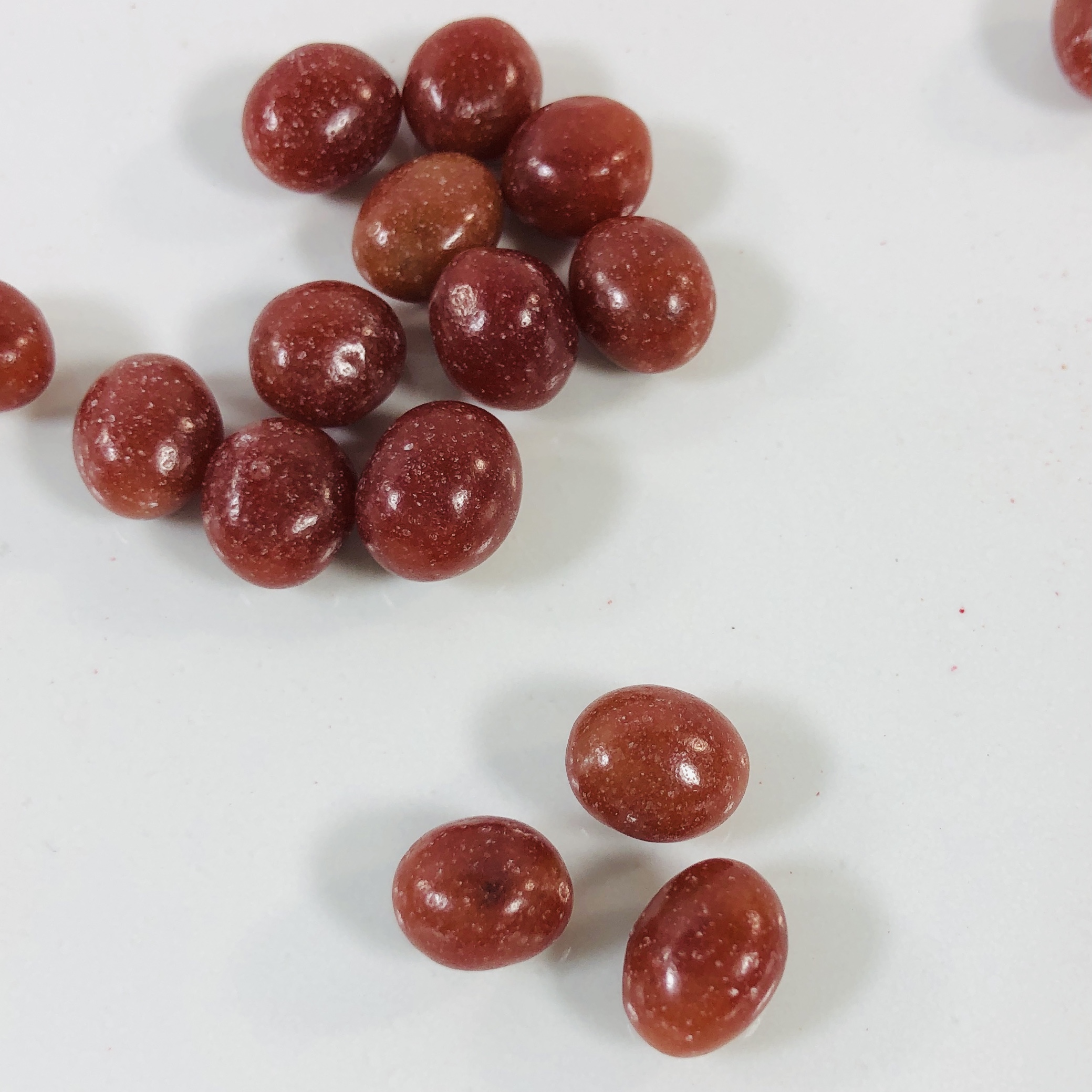 OTOP Chewy Tamarind Candy I liked this chewy sweet/salty/tangy candy! It reminded me of Mexican tamarind candies so it was well within my comfort zone!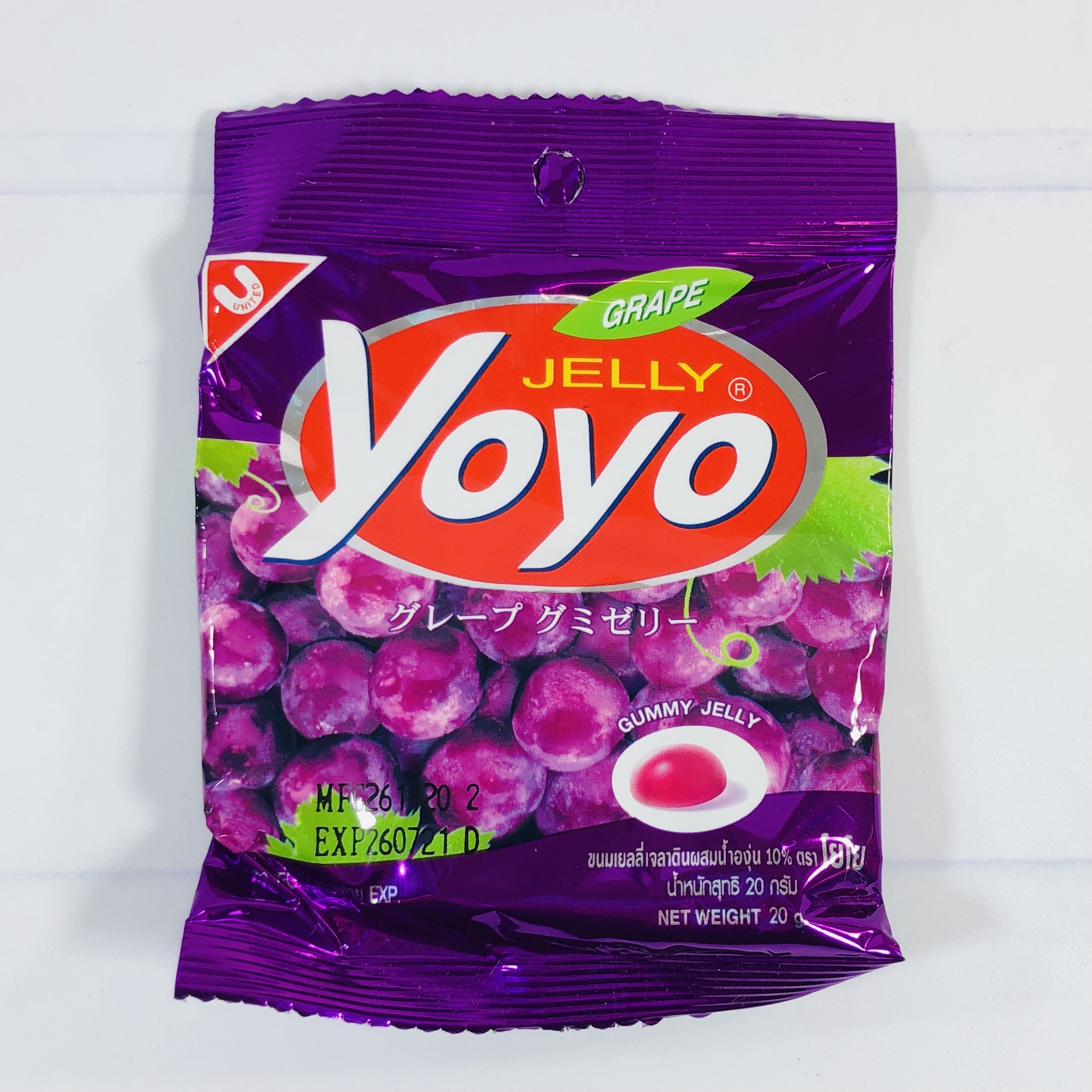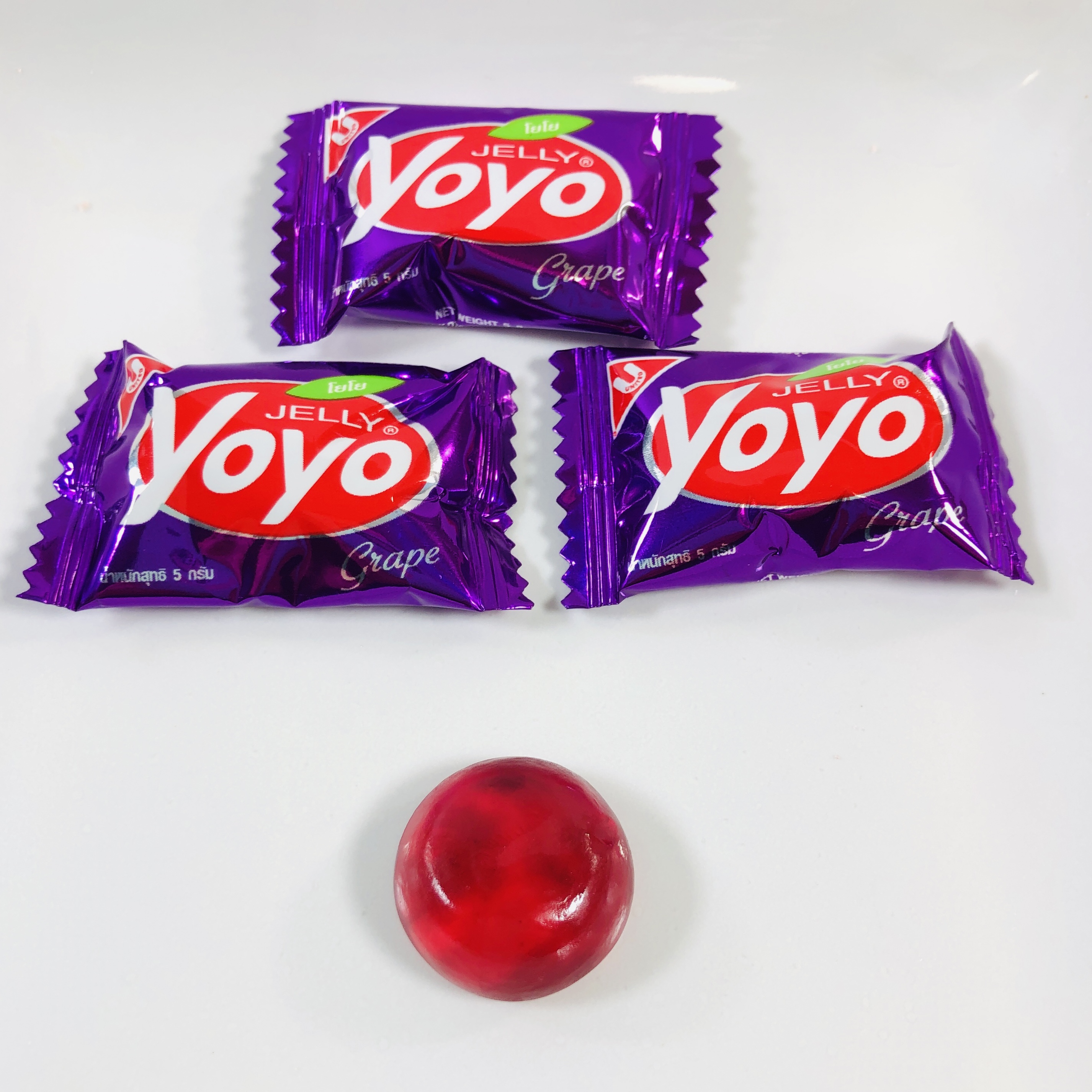 Yoyo Jelly Grape Candy There were four individually wrapped gummies in the bag. They have a lovely purple grape flavor that isn't super fake, not as strong as a grape lollipop. These are small, about the size of a nickel.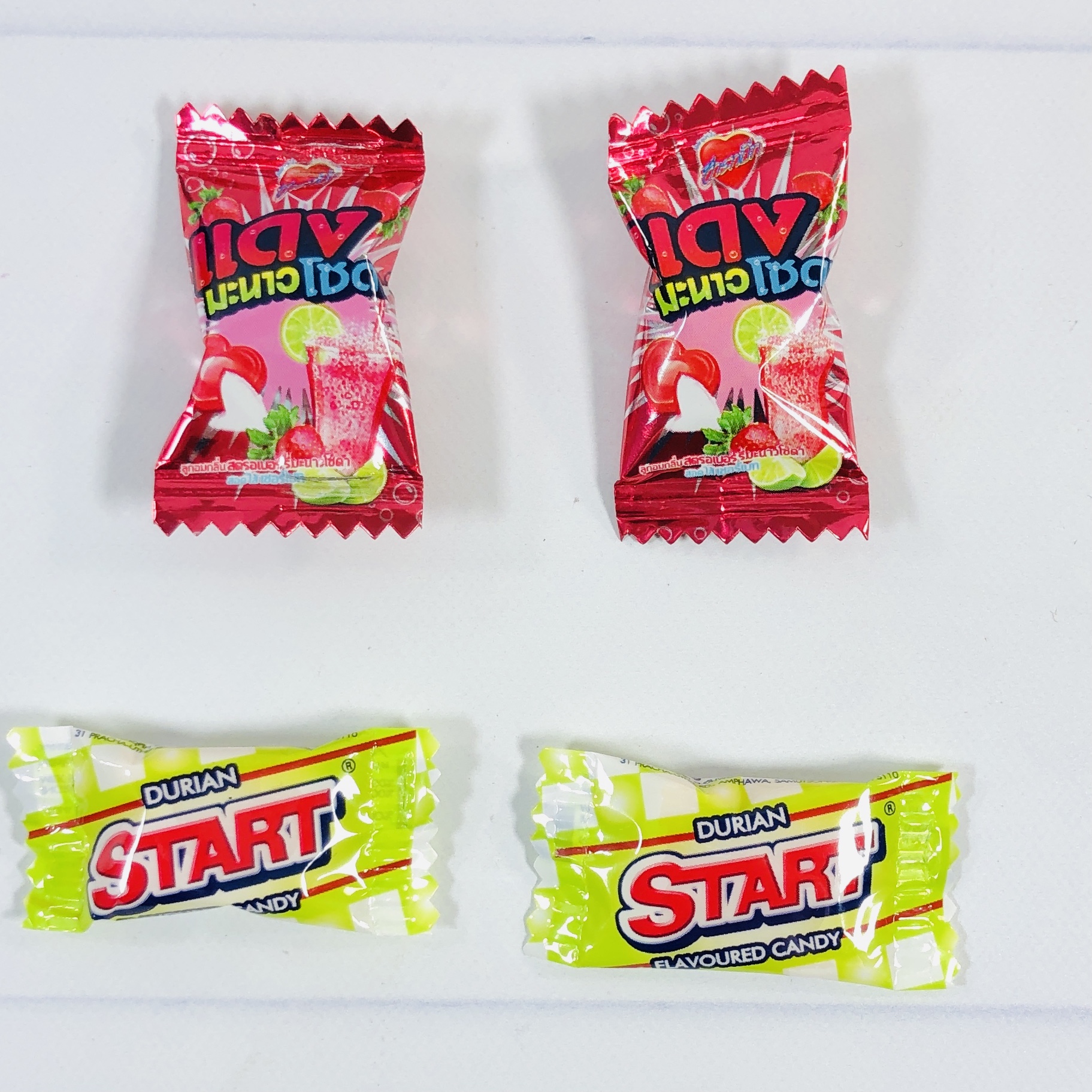 Halls Salty Watermelon Candy is not at all like a Jolly Rancher, but it is fruity and thankfully not really all that salty. It is shaped like a heart, it is a hard candy, and it is fruity, like pink bubblegum.
Durian Candies I've heard lots of bad things about durian and I must say I wasn't a fan of this creamy, chewy, sweet garlic and onion flavored candy. At least, that's what it tasted like at first. After a while it reminded me of vanilla custard. What a weird candy and I'm so glad I got to try something wacky!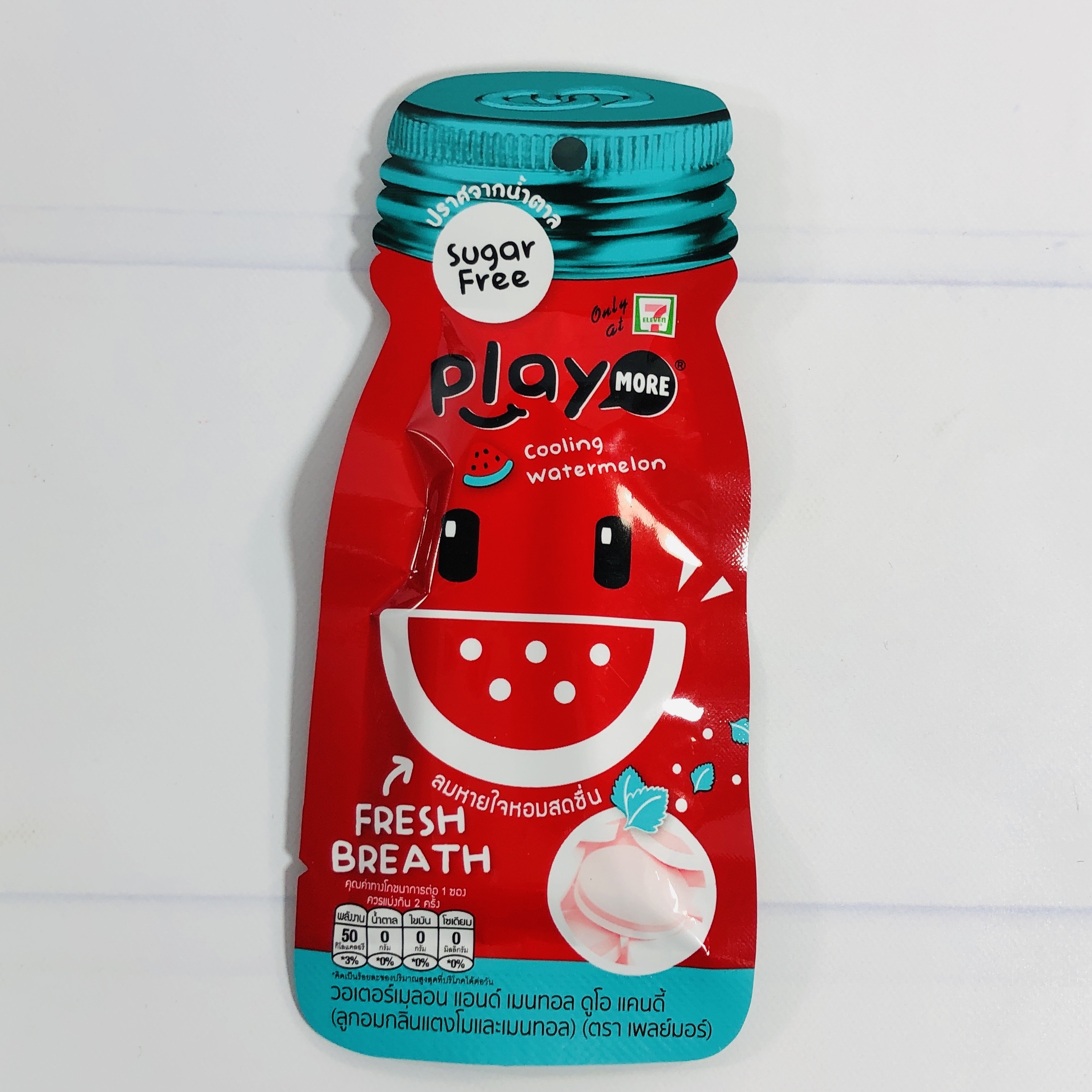 Play More Watermelon Menthol Candies I am loving this weird combo of flavors, I mean watermelon menthol, that's crazy! It's also fun and tasty and leaves my breath feeling fresh, cool, and fruity.
Coconut with Flower Candle What a beautiful and interesting candle! The vessel is a natural coconut shell and there is a flower-shaped candle inside. There are also three little sticks of what looks like incense too. I'm not sure how to burn them, are they supposed to be burned at the same time? I don't know but it's so pretty that I don't want to light it just yet, it's nice to look at for the time being.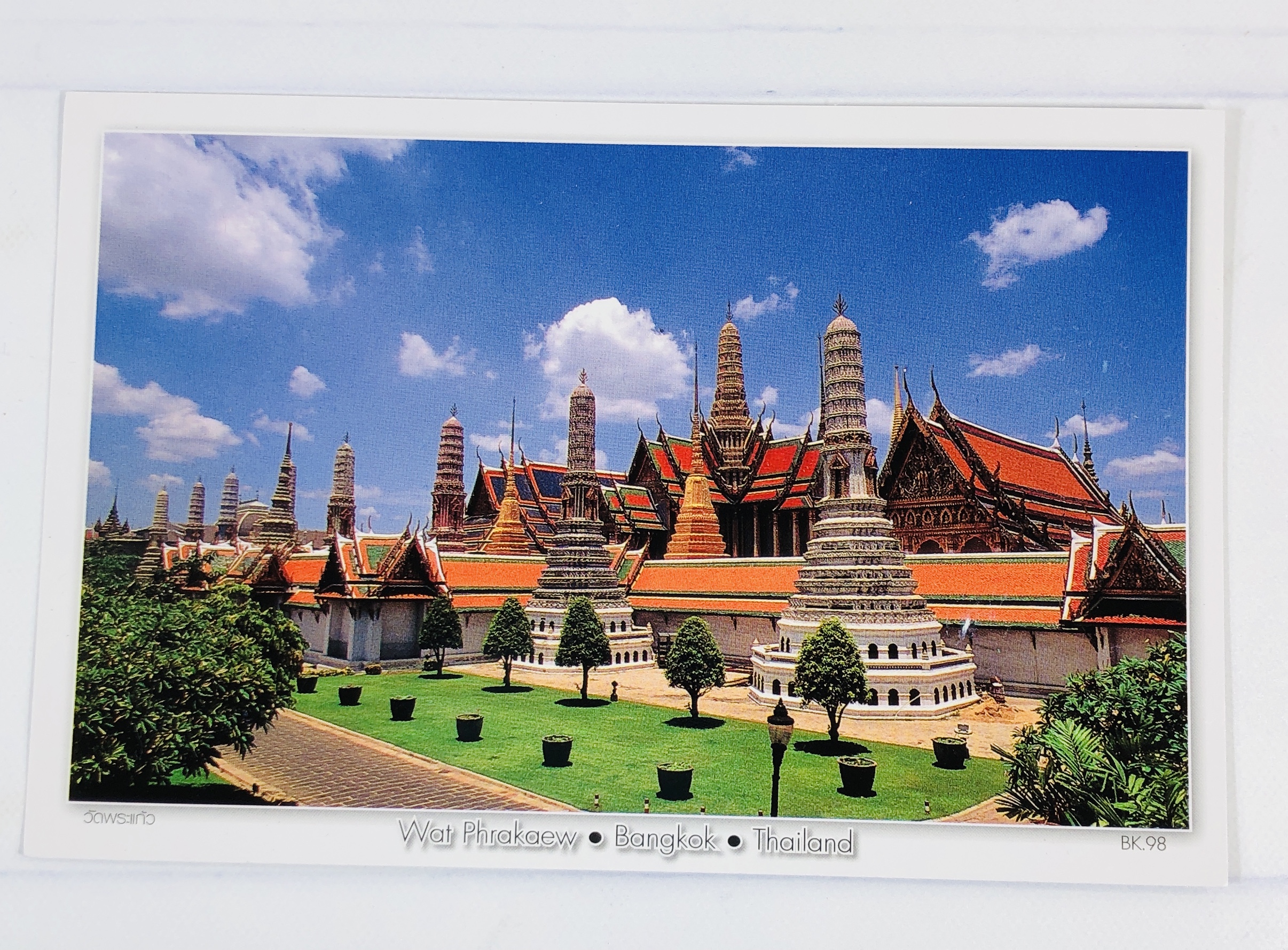 Maekmai House Postcard I will stick this lovely postcard on my fridge, it seems like something I would receive from a friend on vacation! This picture is of a Buddhist temple.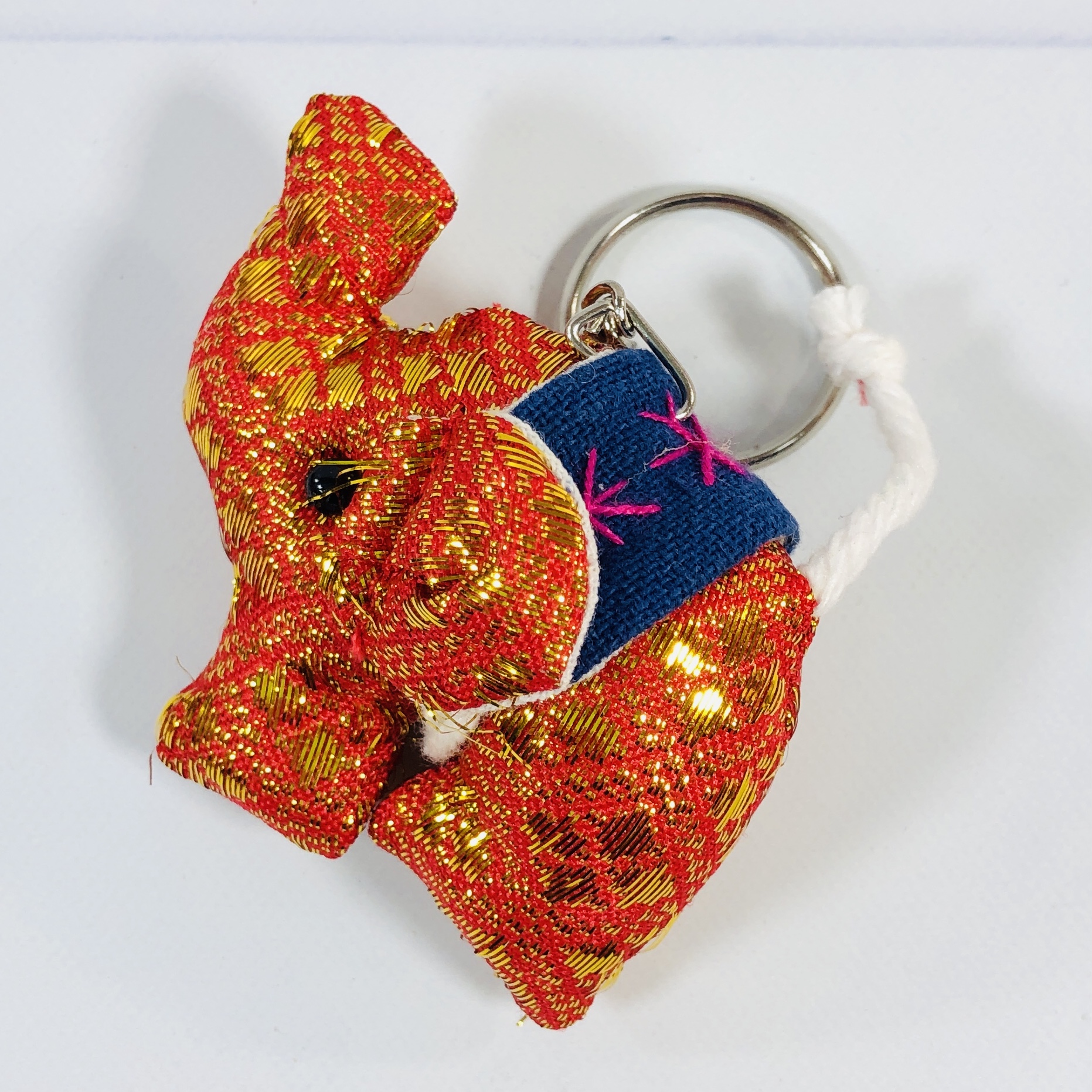 Elephant Keychain I had a preschool student whose mom was from Thailand and she brought me a change purse that would match this keychain perfectly. It also would go well with the purse/backpacks my aunt brought back for my daughters, such beautiful, shiny fabric!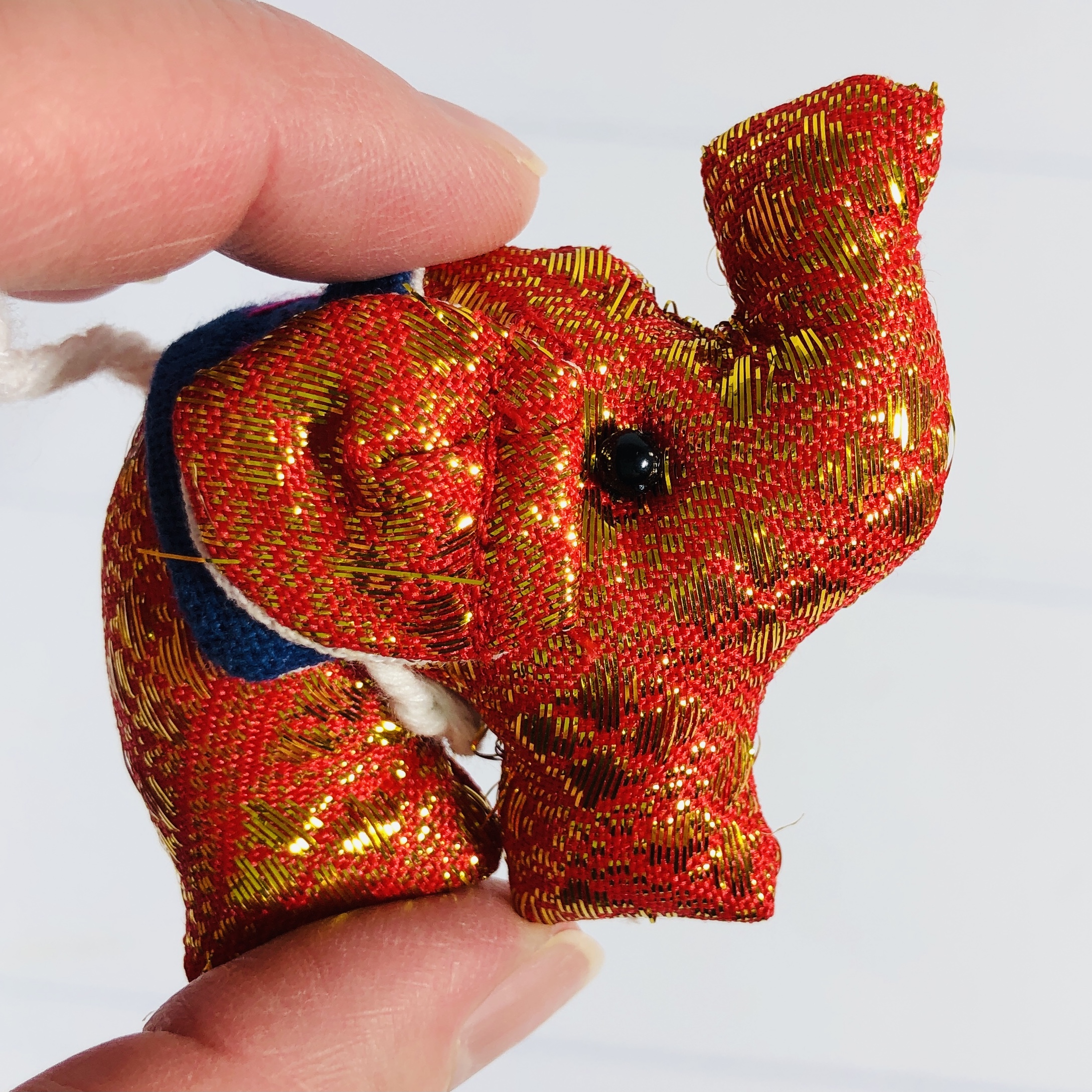 The elephant is the national symbol of Thailand. This keychain is about 2.5″ long.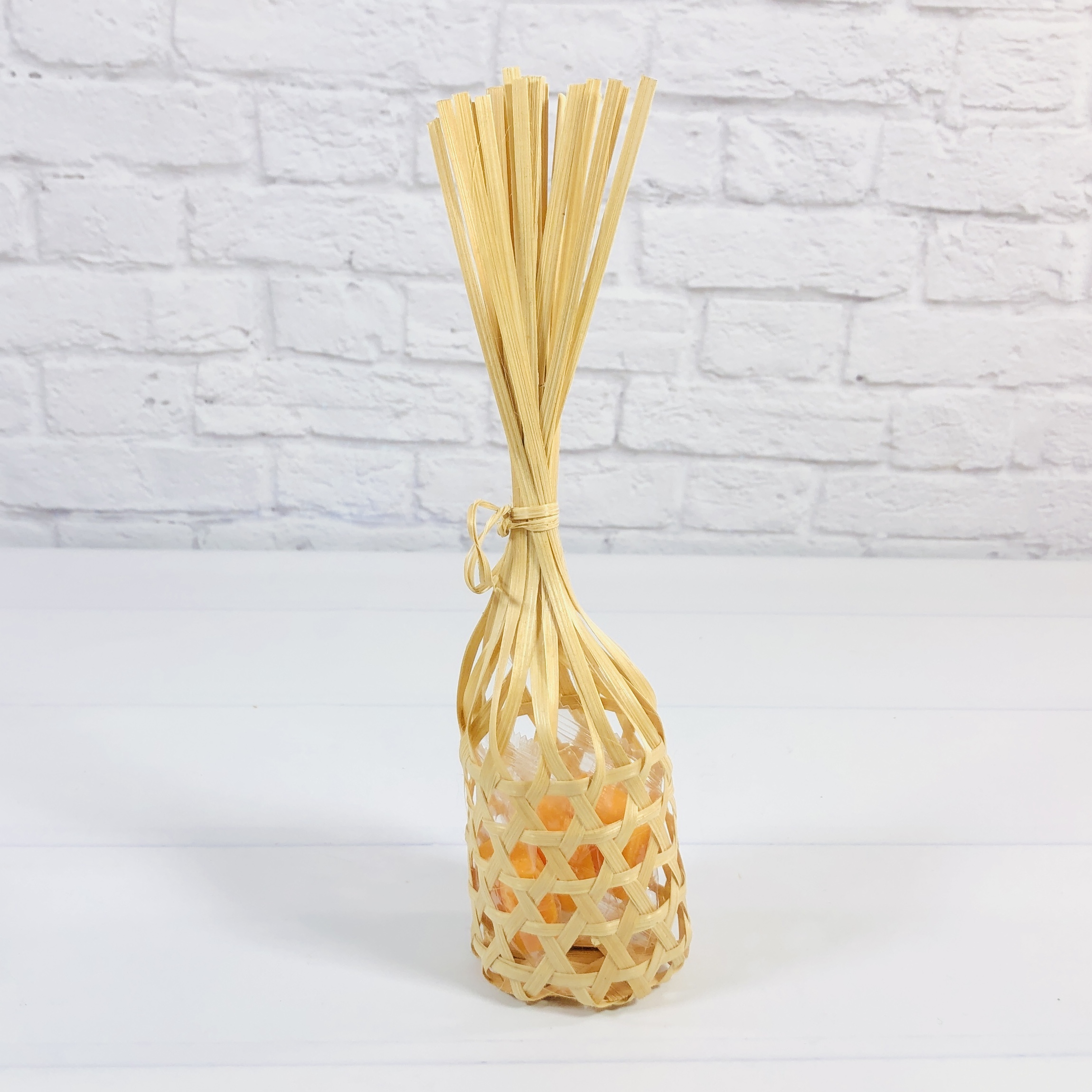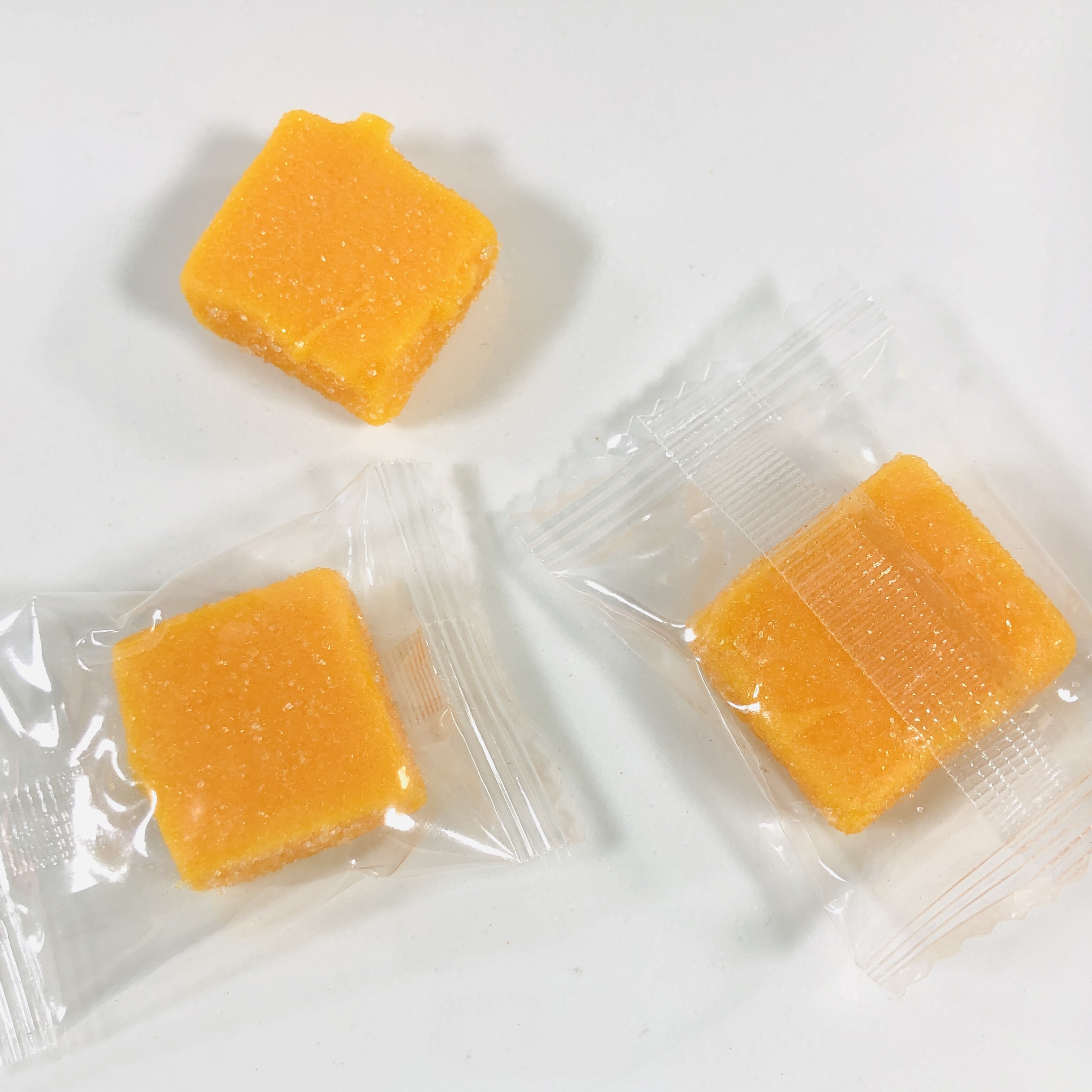 Cha-rom with Mango Jelly Candy I found this bamboo holder listed as a "chalorm" and it is woven bamboo basket/gift holder. It was filled with three sugar-covered mango jelly candies that tasted very much like actual mango!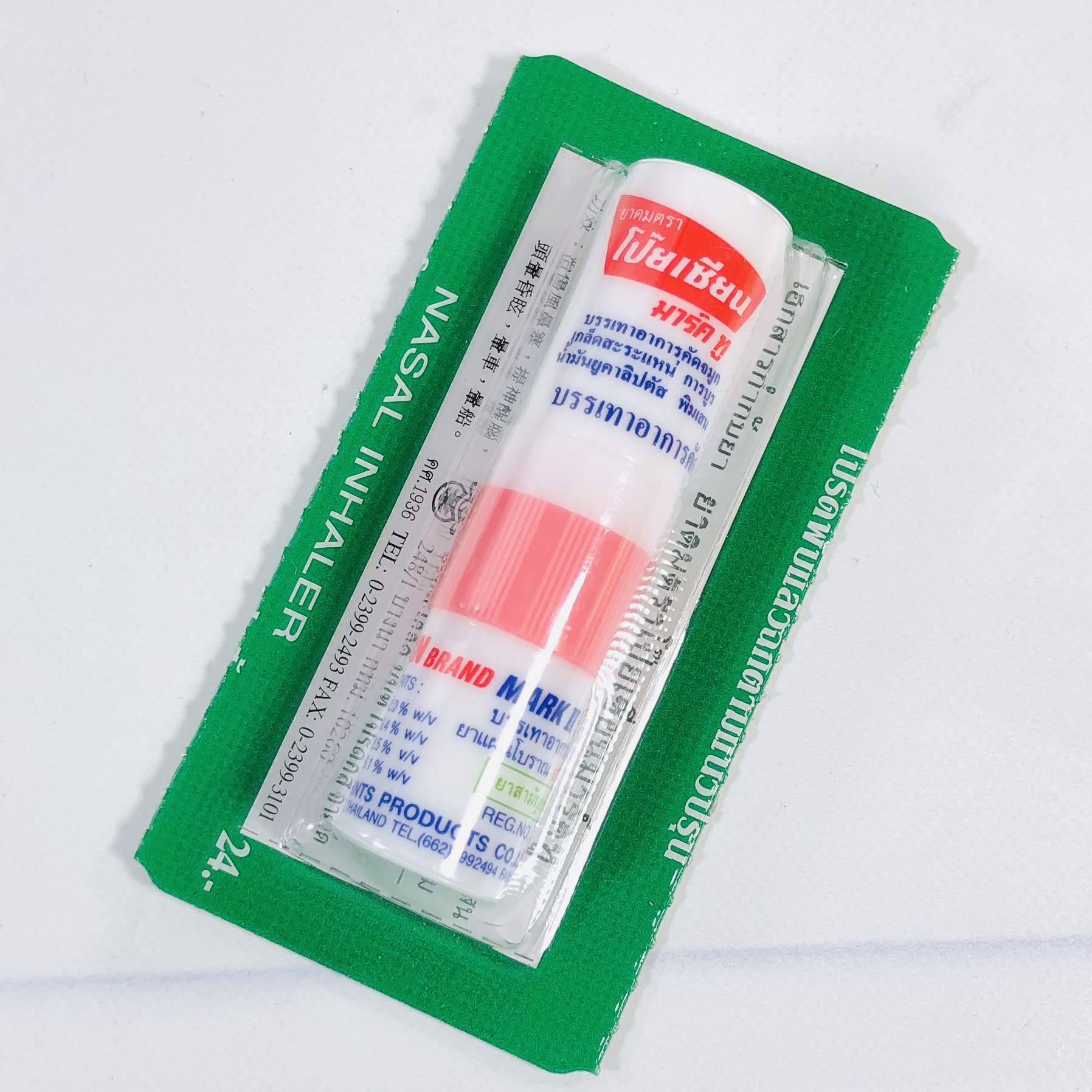 Poy-Sian Menthol Nasal Inhaler (Buy a pack of 6 for $10.50) I didn't know it at first, but this is a double-sided inhaler full of menthol and other nasal-opening ingredients!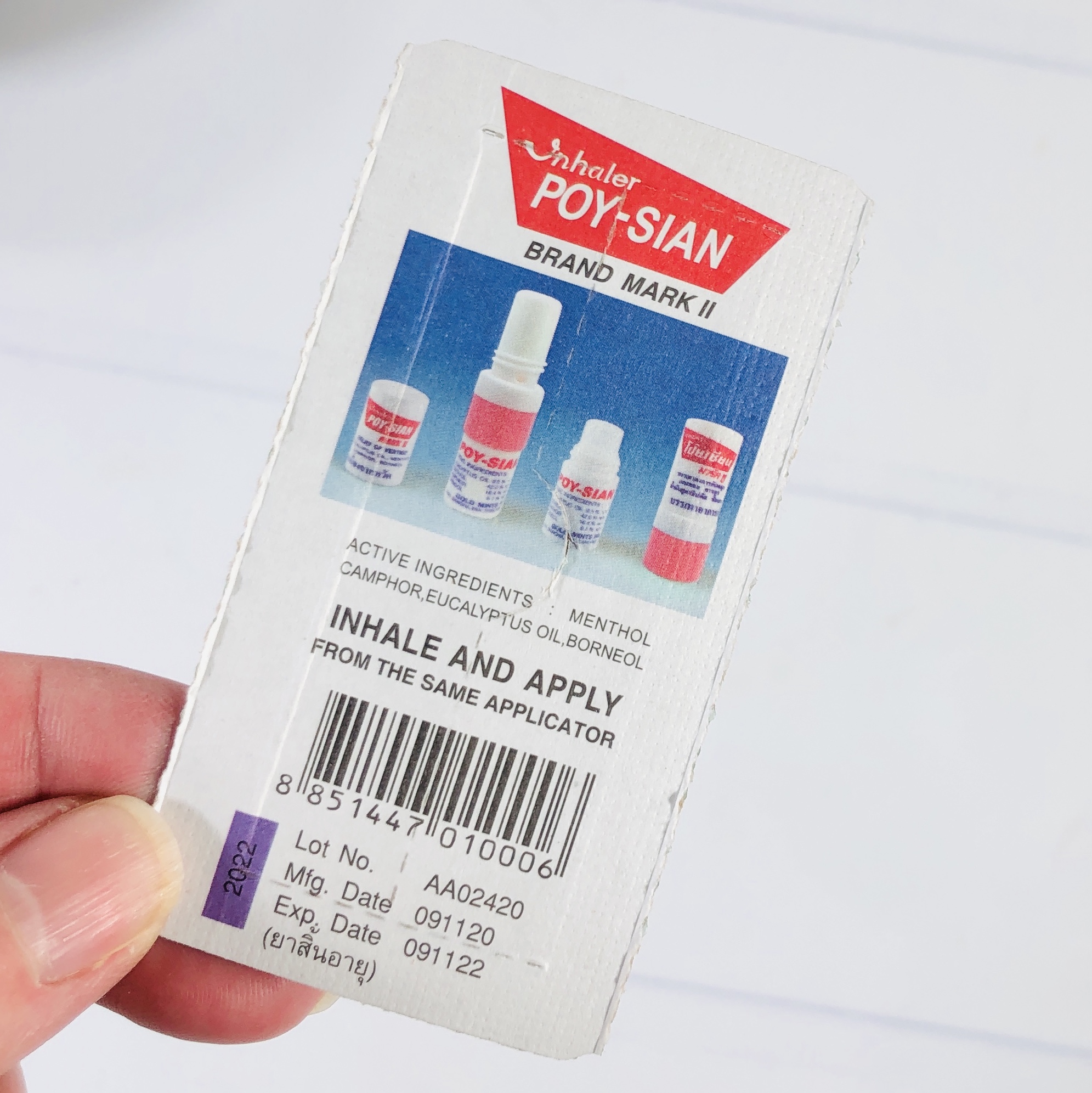 The top part is for inhaling, the bottom part is an oil and it is even more potent!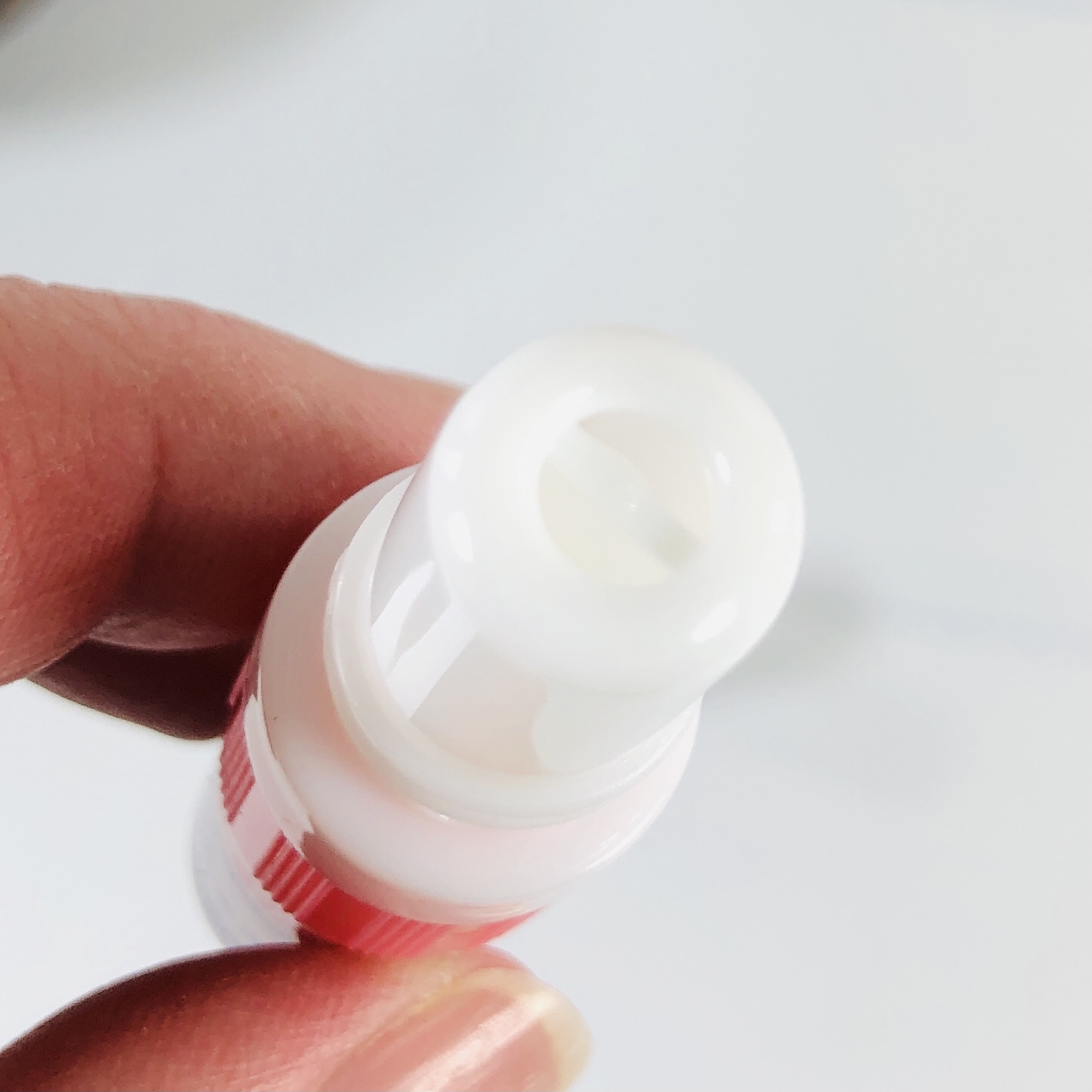 You can place this part in your nostril and take a deep breath and then switch sides. The oil can be applied under the nose, placed on the back of a hand and sniffed, or dropped onto a tissue and sniffed. Good stuff, and it left my sinuses feeling cool.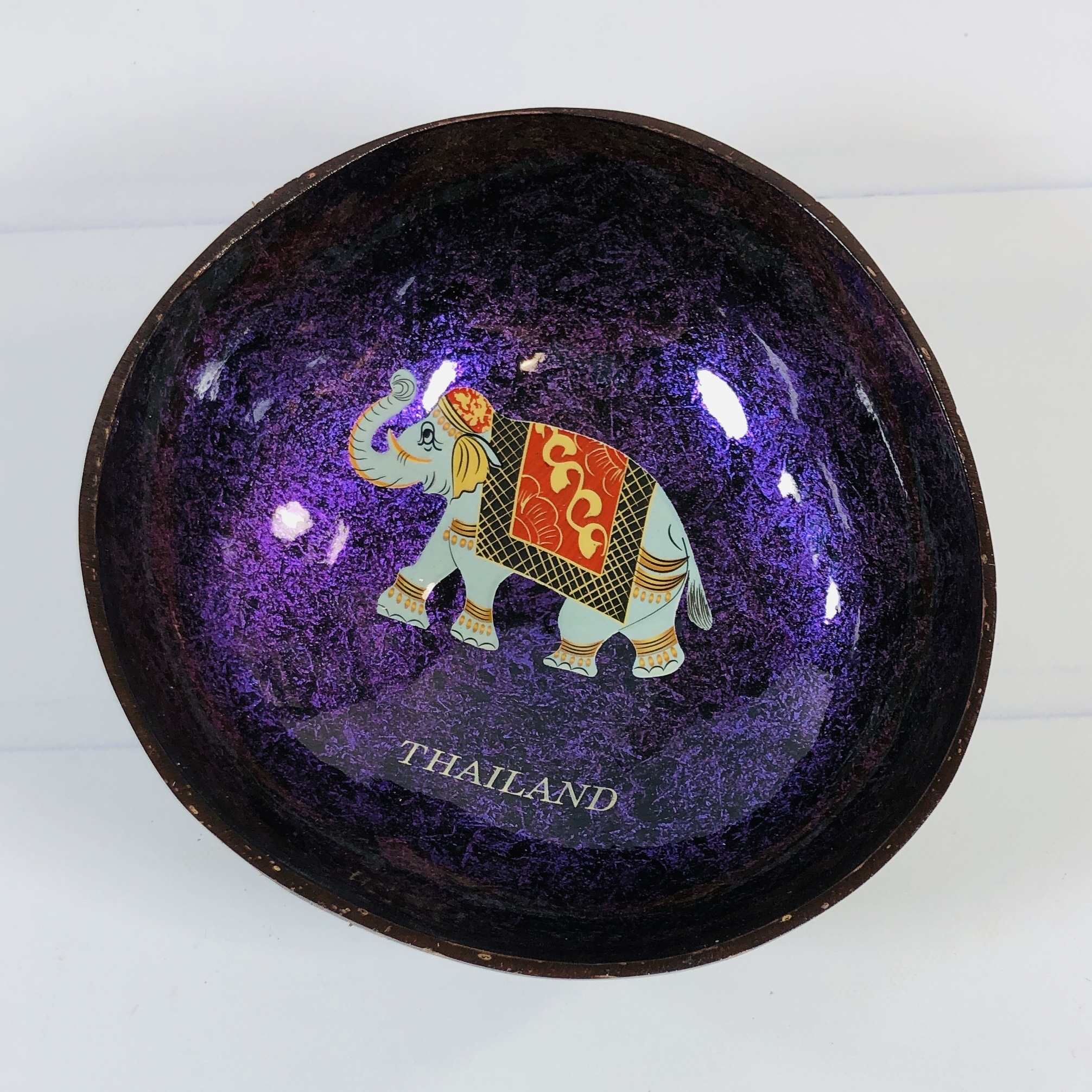 Coconut Shell Bowl Here is another souvenir item! It is a lacquered coconut shell bowl that has an elephant on the inside. According to the pamphlet, it isn't meant for hot food or the microwave, and I'm going to add that the dishwasher doesn't seem like the best place to wash this either. I like the iridescent purple color on the inside.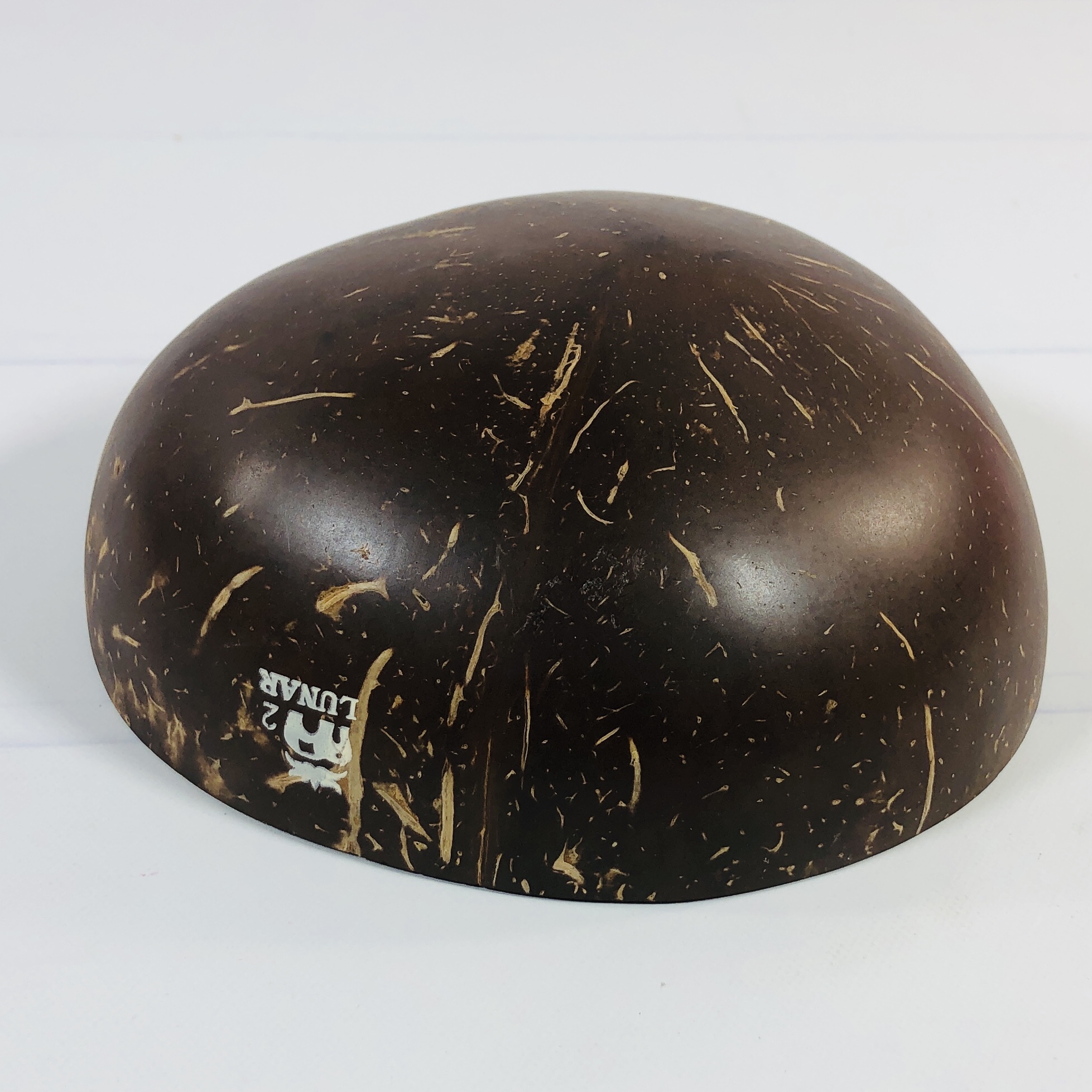 Here's the outside!
My Thailand In The Box Mystery Box was so much fun, I loved exploring the unique flavors of another country! I think my favorite snack was either the Pocky or the tamarind candy, they were super tasty. I also enjoyed tasting durian and mentholated watermelon, so kooky to me! The candle, bowl, and postcards were like what I might find in a souvenir shop while the menthol nasal inhaler is truly helpful. What a fun box!
What do you think of this box?