sweetkick offers a 14-day sugar reset program to help you kick your sugar cravings to the curb. You'll receive a power-pack of Sugar Control Mints that suppress sweetness in sugary foods, and Body Balance Powders for stabilized blood sugar levels to help change your relationship with sugar. This may lead to weight loss, clearer skin, more energy, an improvement in sleep quality, and other positive changes. sweetkick was co-founded by Harley Pasternak, personal trainer to the stars, as well as an author of several diet reset books. The sweetkick 14 Day Sugar Reset is $46 and ships for free, and you can order one of the two products separately too.
Quitting or giving up sugar is all together impossible in today's society.  Sugar exists in almost 90% of the foods we consume today and it's hard, if not impossible to go cold turkey.  Our story and our products are focused on a simple message- small steps can lead to big changes! Our mission to create simple yet effective products that help you reduce your sugar intake over time and allow you to take back control of your sugar cravings.  Small steps, everyday leading to a healthier low-sugar lifestyle.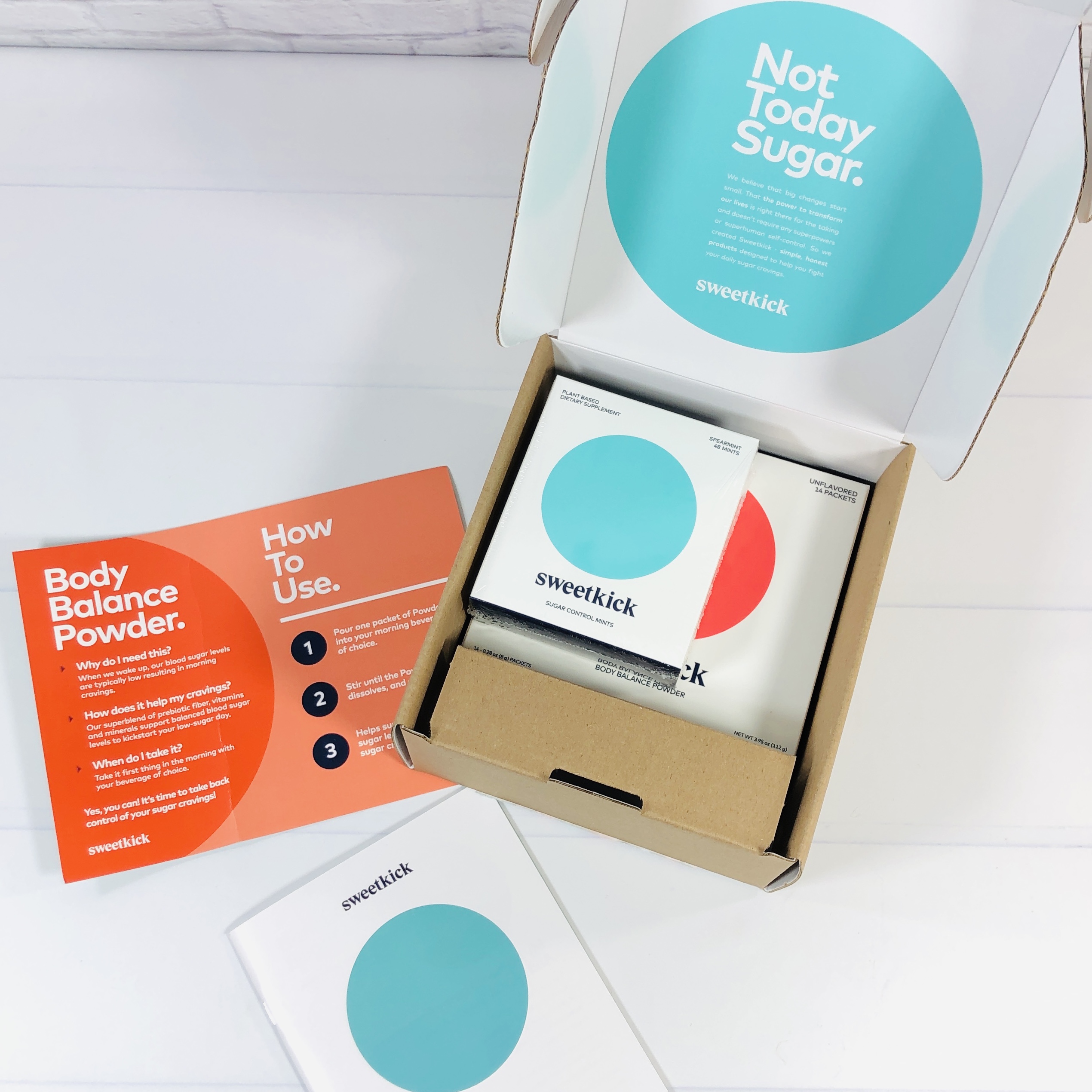 Not today sugar!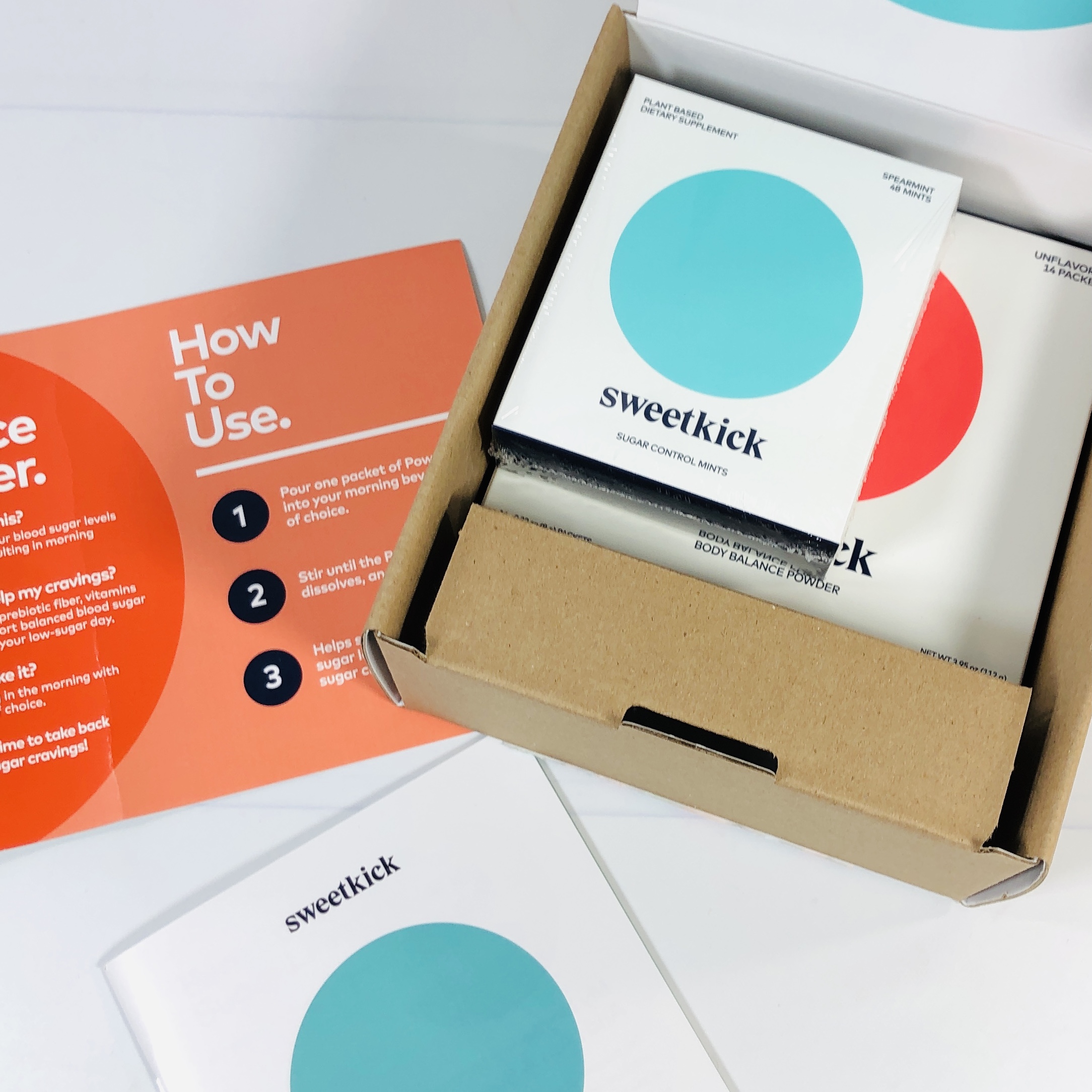 This is my first time trying sweetkick!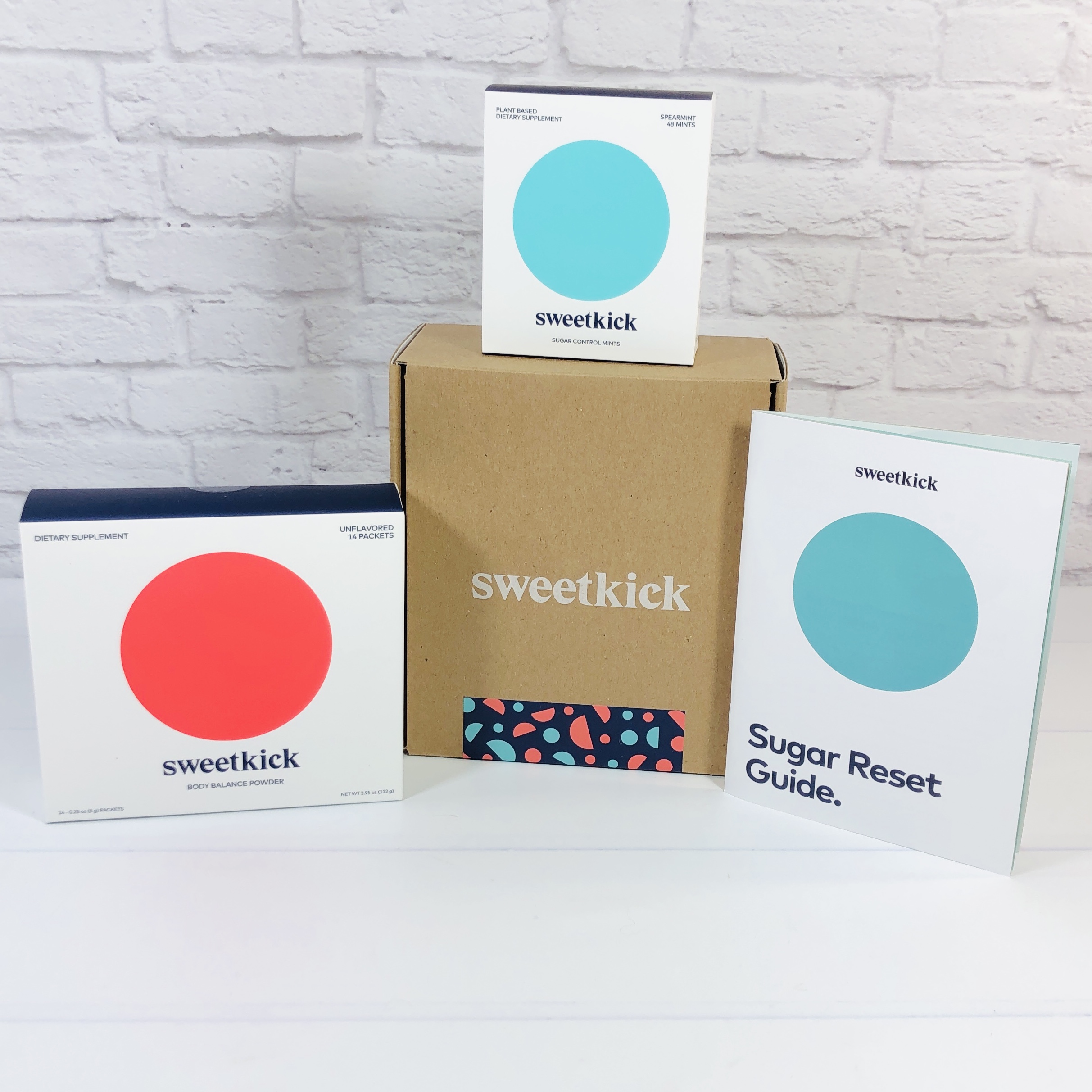 Everything in my box!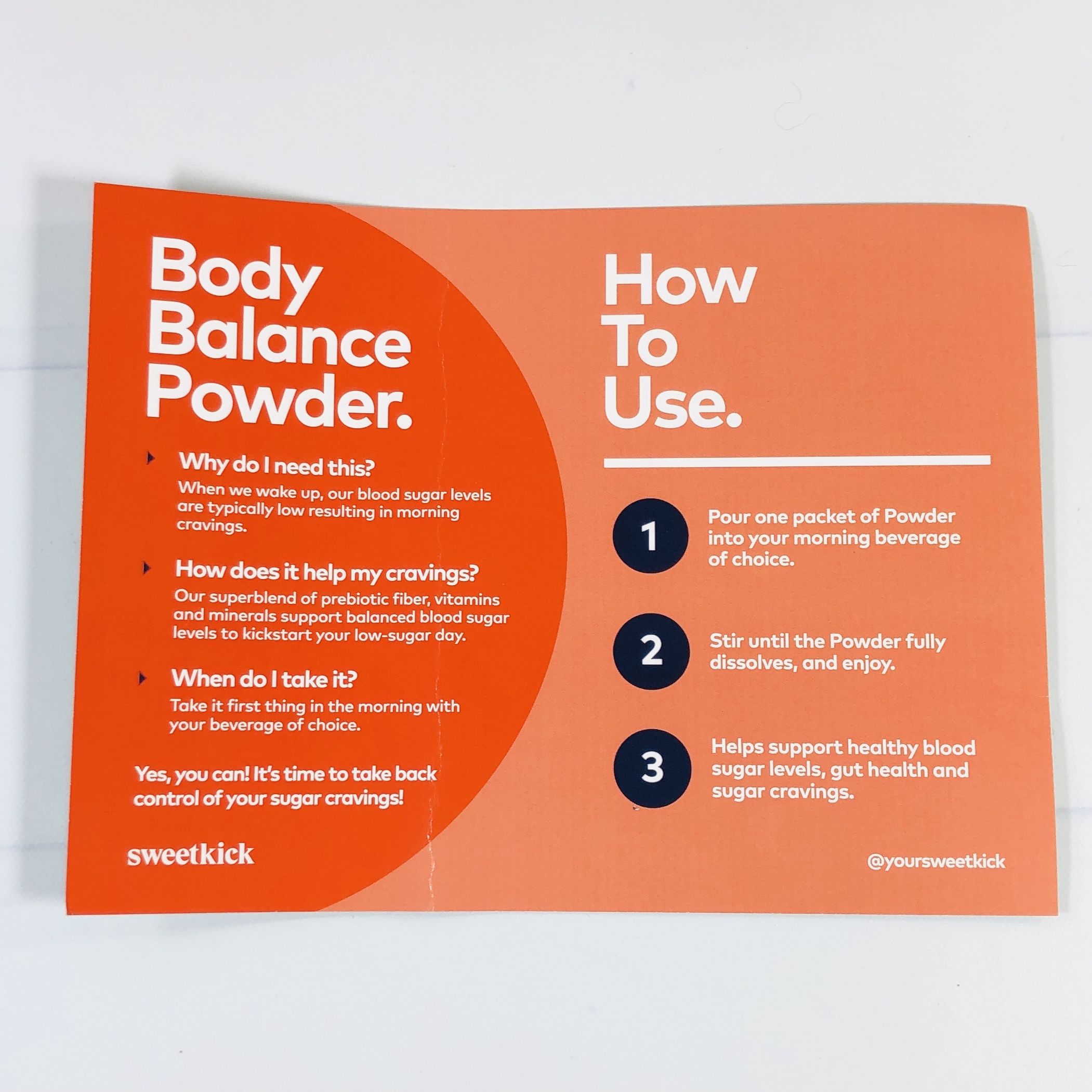 I received a card that had info on the Body Balance Powder on one side.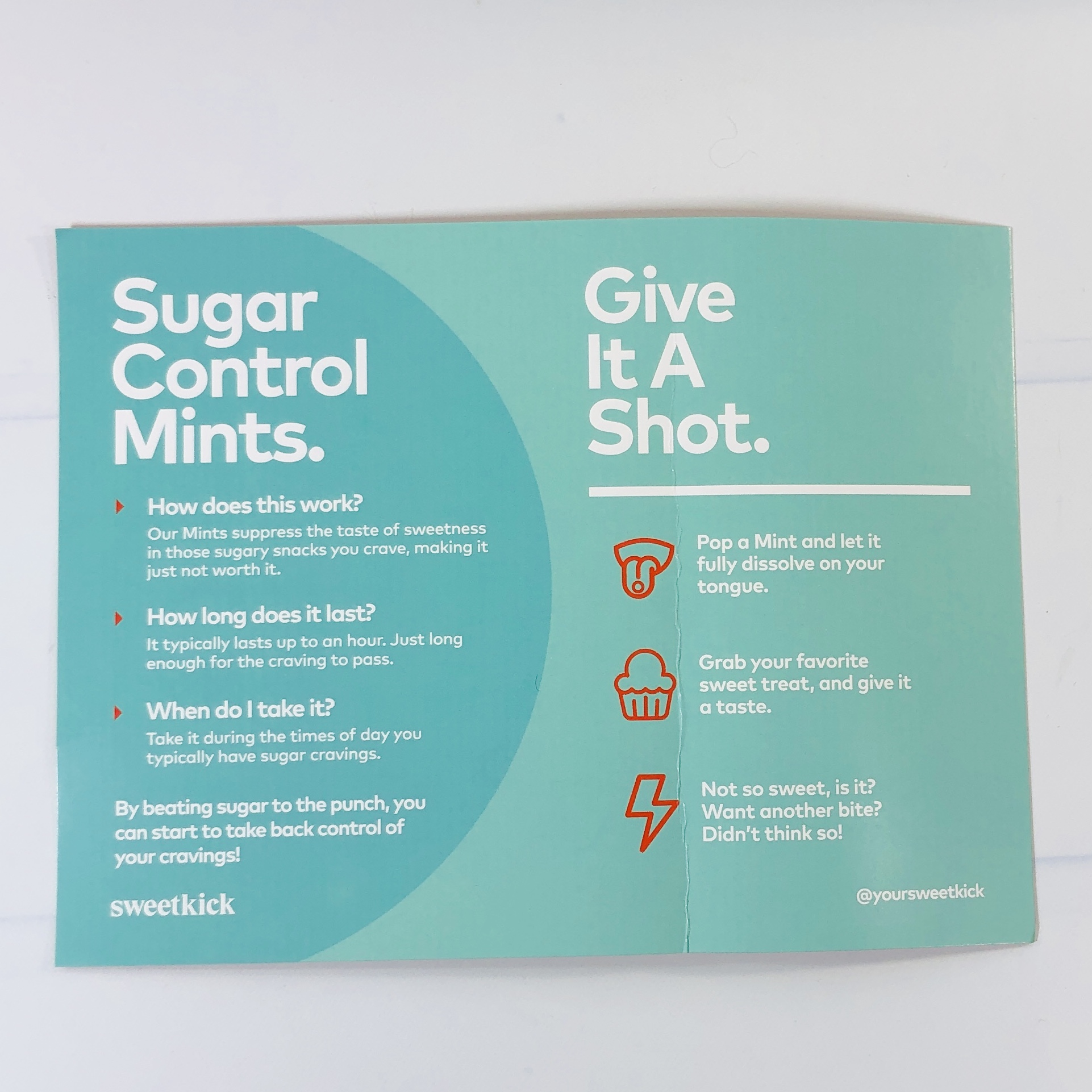 The back side talked about the Sugar Control Mints.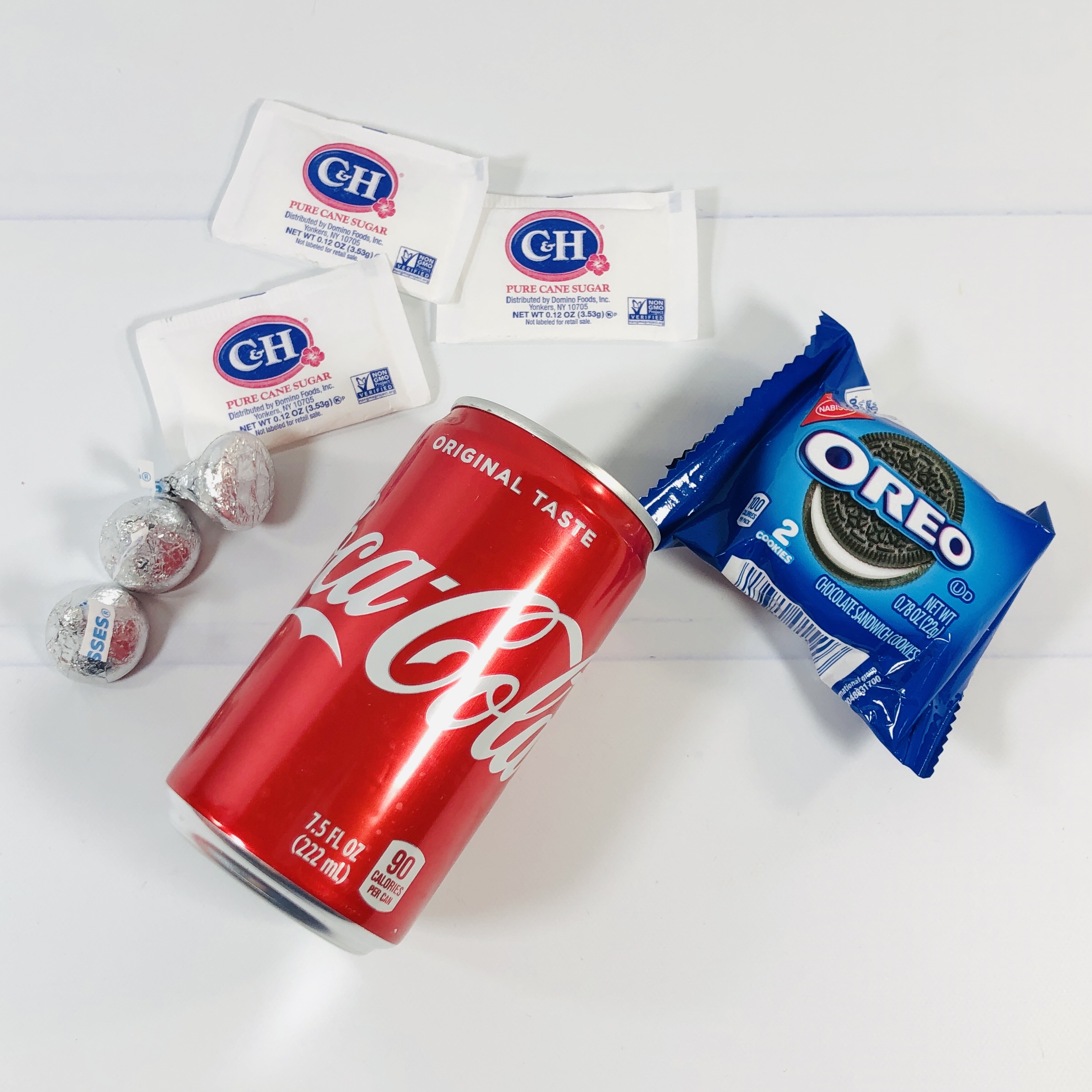 There were some sugary treats inside. After trying a mint, you can try a sweet treat to see how it works, but supposedly it should make these items less tasty, and therefore less desirable.
The Sugar Reset Guide gives more in-depth info about the products and the program.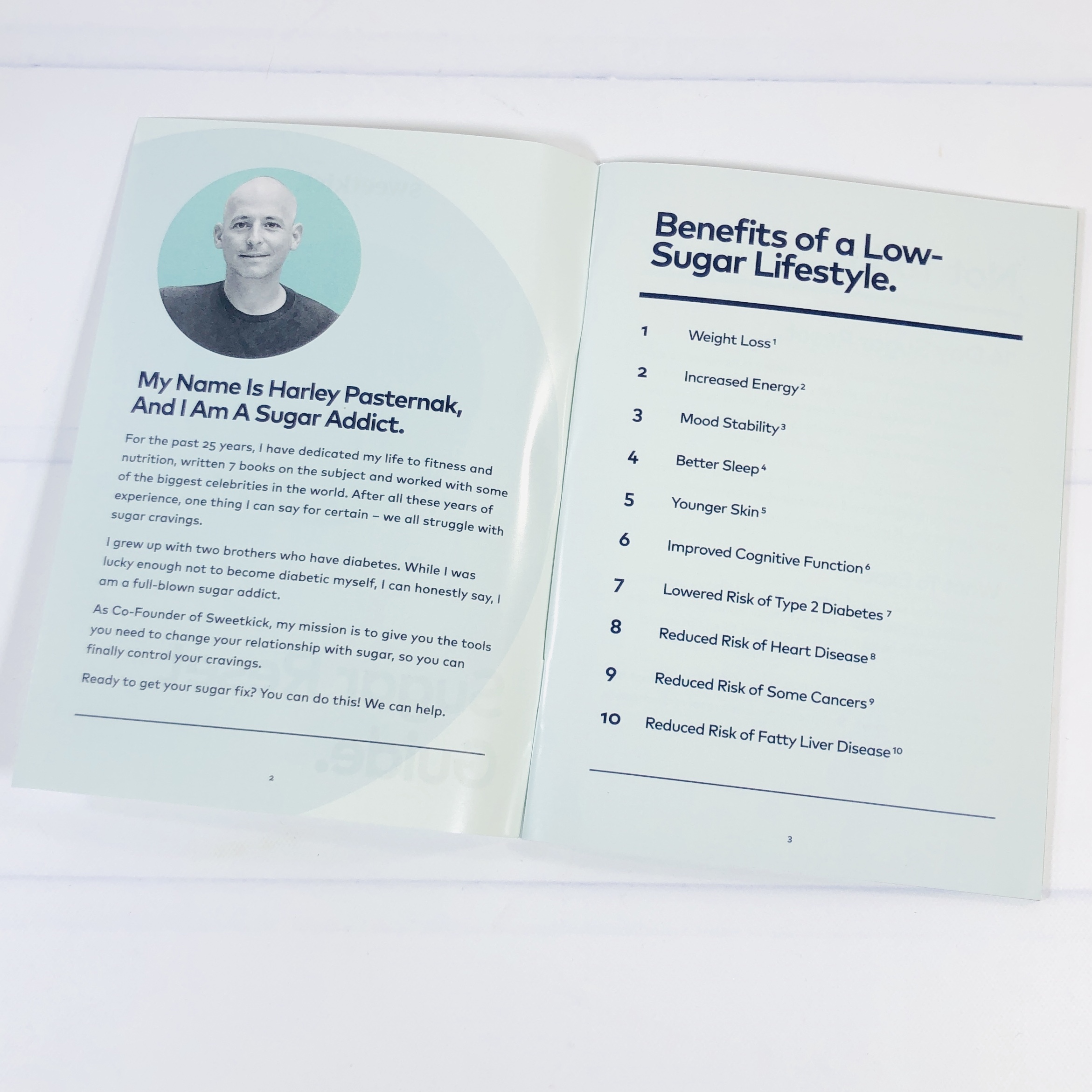 Harley Pasternak introduces himself and lists the benefits of a low-sugar lifestyle.
This part tells me what I can expect and what is included in my box. Next the booklet goes into the 8 Principles of a Low-Sugar Lifestyle and tells me how to watch out for hidden sources of sugar, reminds me to eat mindfully, tells me to eat more often, eat more fiber, eat more protein, eat more healthy fats, drink more water, and get more sleep. It also has a section of foods that you can Eat All You Want, Treat in Moderation, or Delete and Stay Away.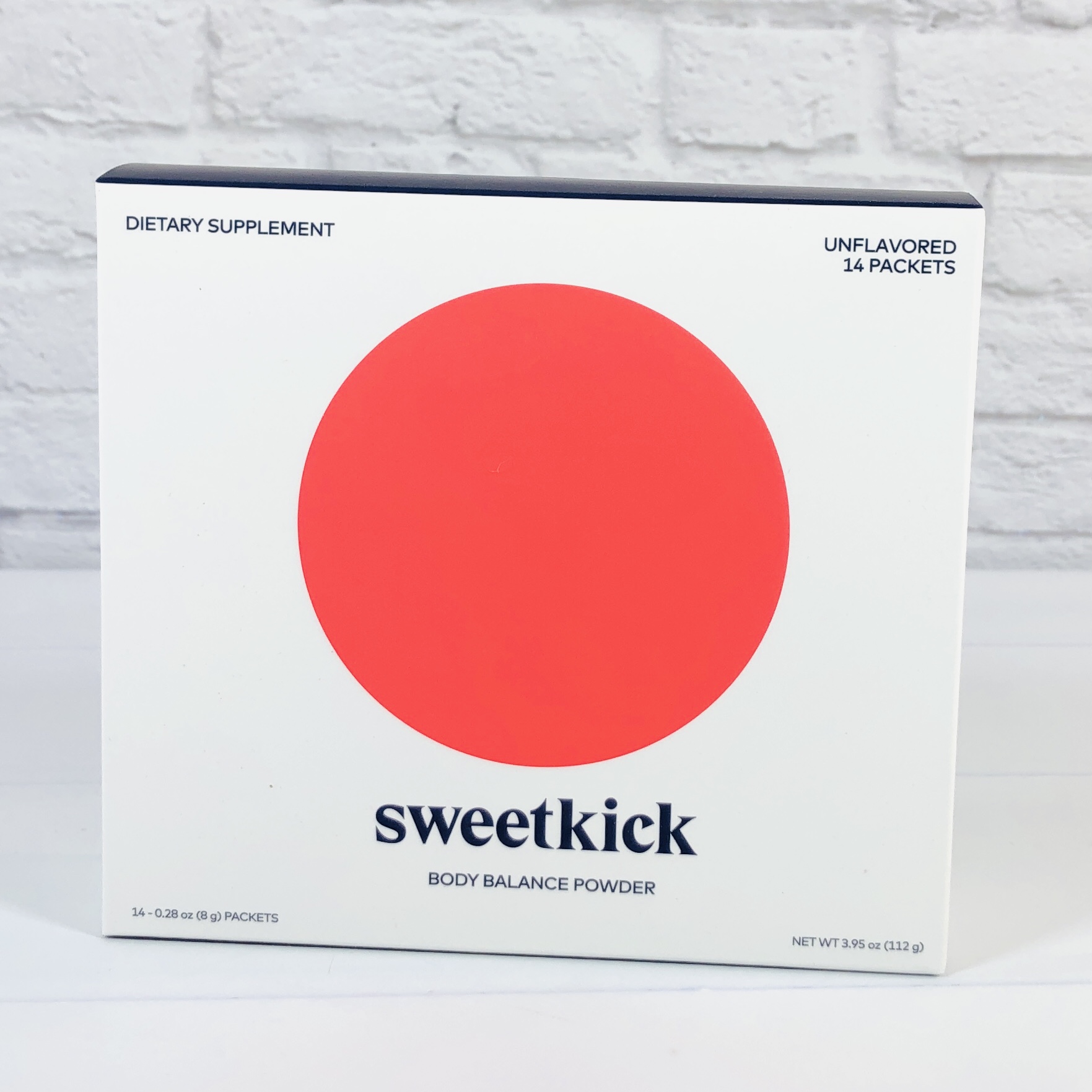 sweetkick Body Balance Powder ($49 for 28 packs) is a "100% vegan superblend of prebiotic fiber, vitamins and minerals to support balanced blood sugar levels, gut health and all-day energy".
It had a pretty good mix of vitamins and minerals that include vitamin D, zinc, and magnesium. Prebiotic fiber feeds the good gut bacteria to promote digestive health while balancing blood sugar levels.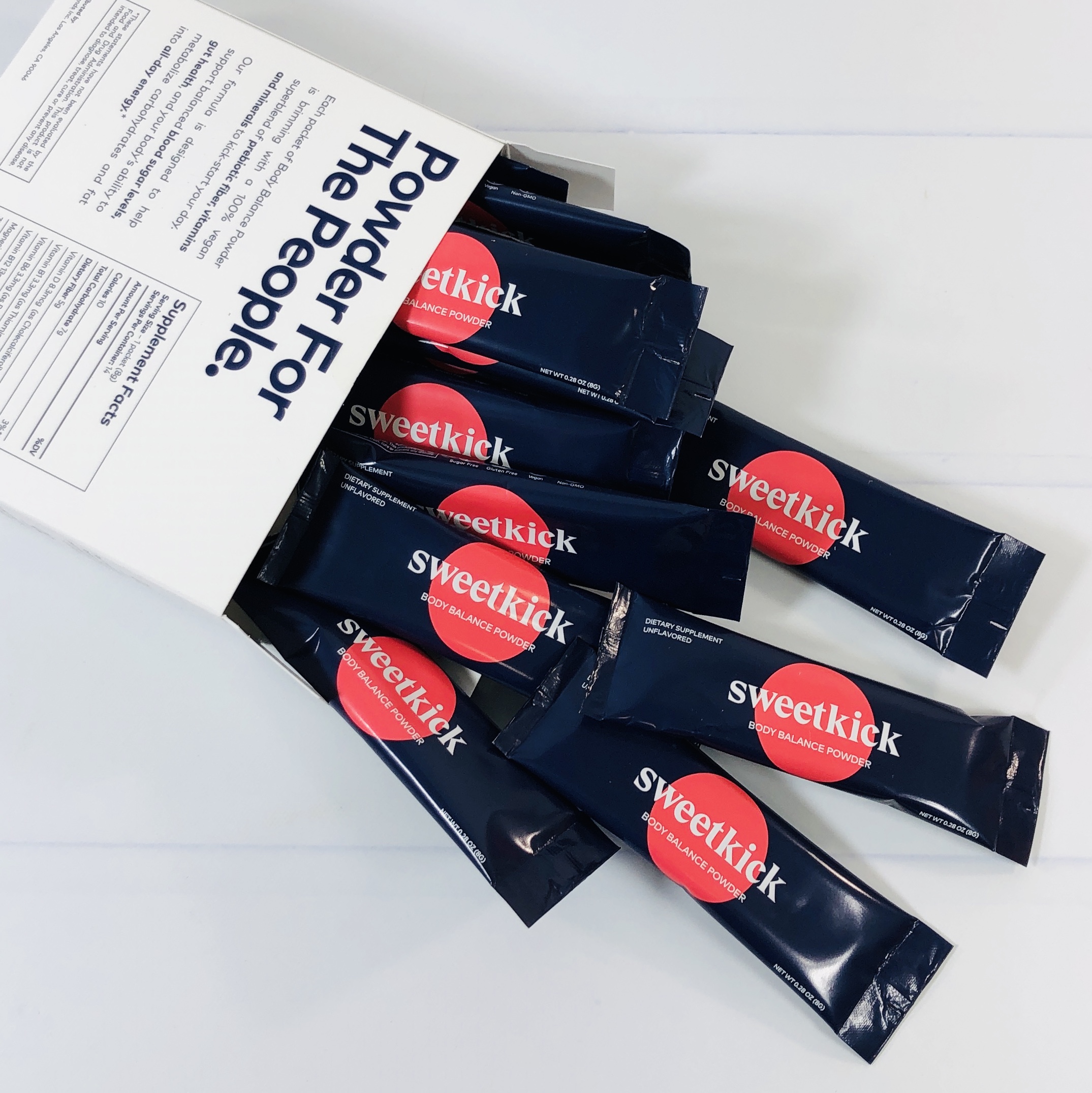 There were 14 individual packets inside the box. This makes it easy to take on the go. Sometimes I forget my morning supplements so this makes it easy to keep one in my purse just in case.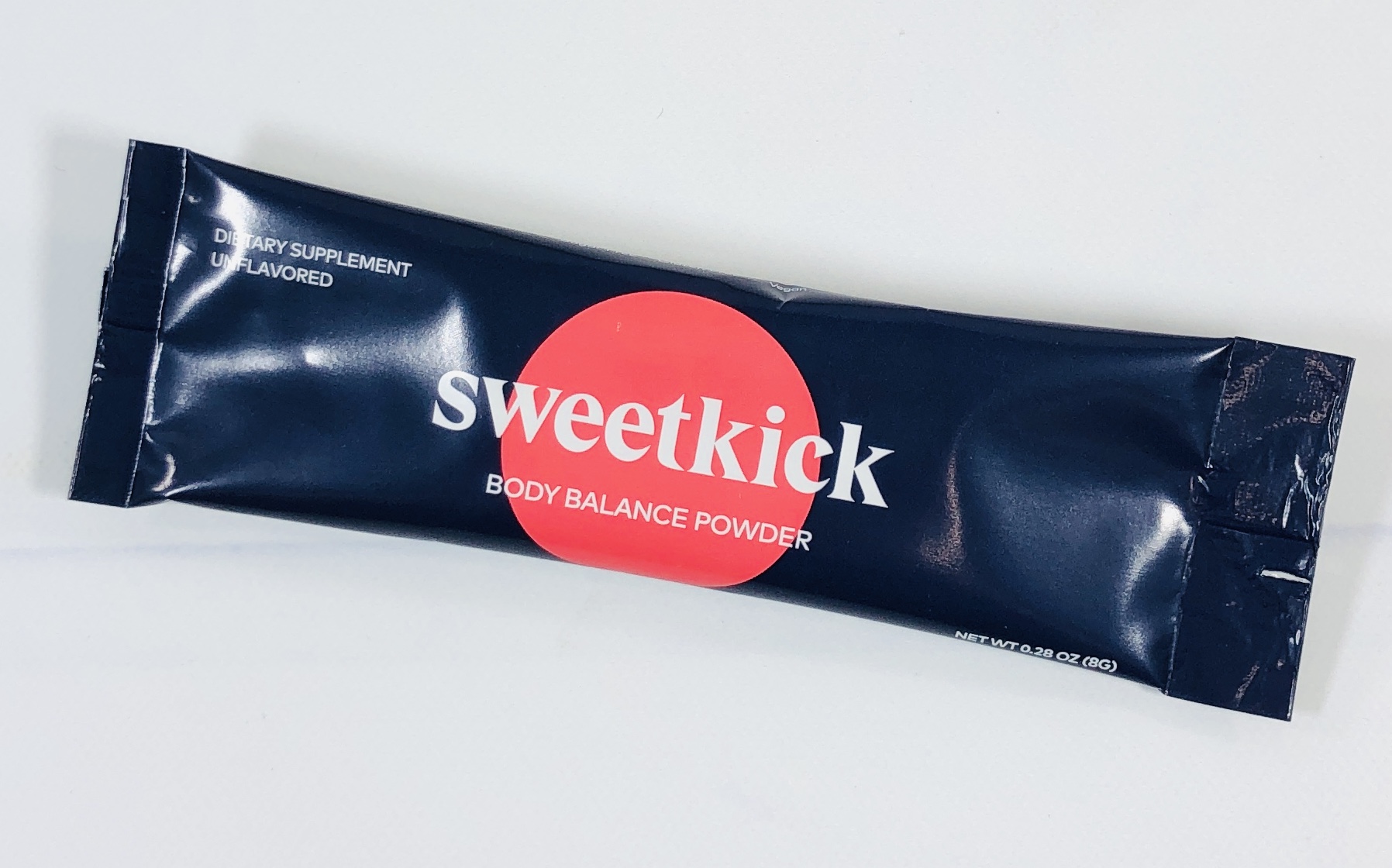 Pour the contents into your beverage of choice, stir, and drink.
I added it to water and although there wasn't much flavor I was aware that my water was different, so I would probably mix it into a flavored beverage in the future. It wasn't until later in the day that I realized I hadn't sought out any sweet treats at all during the day. I didn't give it much thought, I wasn't actively trying to avoid sugar, so I was surprised when I thought about it, because I am usually searching for sweets at least by midafternoon.
sweetkick Sugar Control Mints Although the powder was available separately, I didn't see that option for the mints.
The mints contain inulin (which comes from chicory) and gymnema sylvestre, which comes from a shrub that is also known as the "sugar buster". The gymnema is supposed to bind with taste receptors on the tongue to block the taste of sweetness. It also has stevia and monkfruit.
I found 6 packets inside, similar to gum packets.
The instructions say to pop a mint when a craving hits, let the mint dissolve without chewing it, and then hopefully the sugar craving will disappear.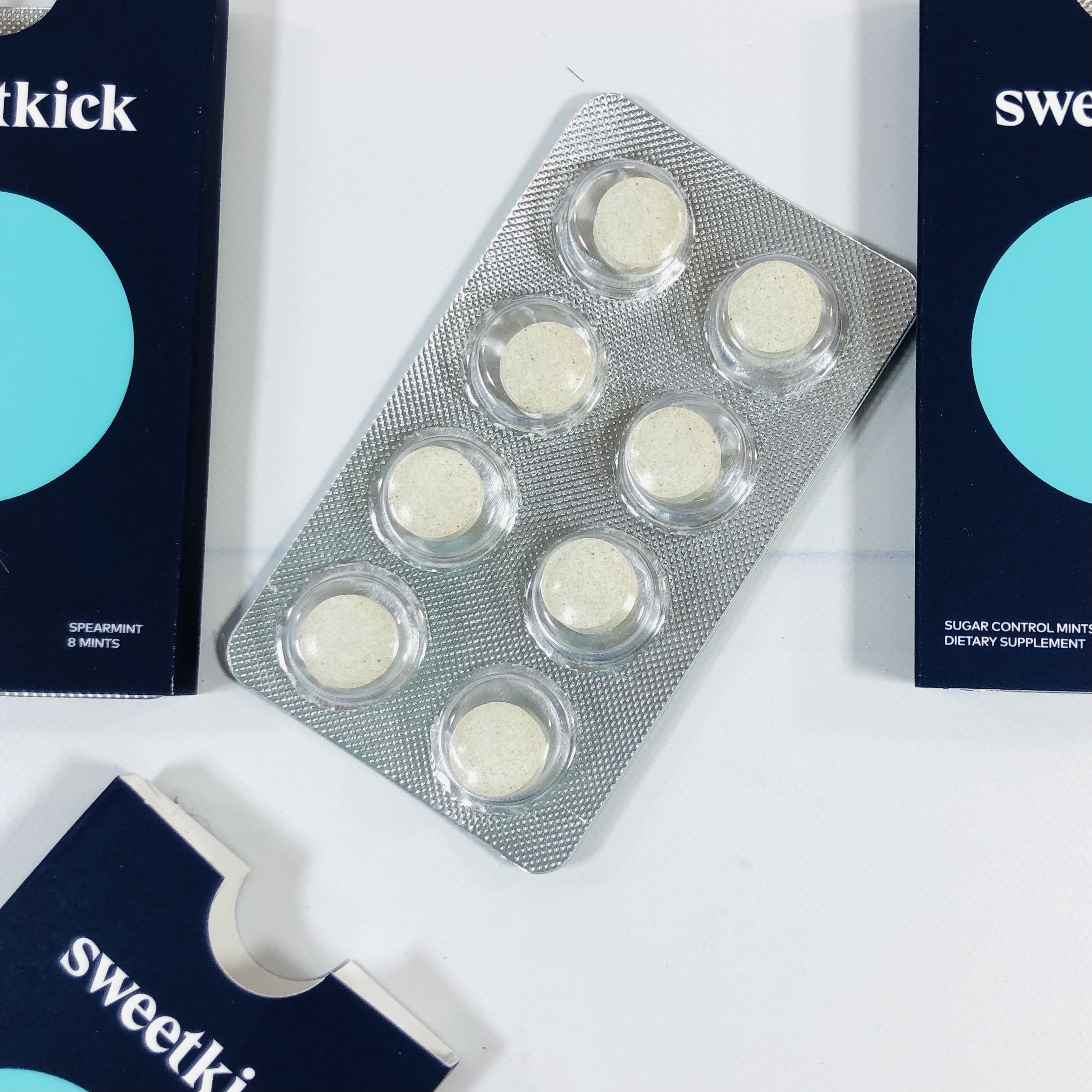 The mint is small-ish, bigger than a Tic Tac but not as big as a Starlight mint. Its flavor is similar to other mints. Twice I tried one and followed it with a Hershey's Kiss, and a third time I tried it before drinking a Coke. I don't think it made much difference to my palate, and certainly was no different that eating a regular mint or a piece of mint gum before drinking or eating something else. If you've ever tried to sip a soda immediately after spitting out gum then you get the idea, it's not a good taste experience. This was pretty similar and the effect was fleeting.
I'm glad I got to try out sweetkick, I found the powder sticks to be very helpful in controlling sugar cravings based on my experience! I was happy to take them because they also fill in some nutrients that I'm missing, namely vitamin D (which a recent blood test alerted me was low). The mints were fine too but I think I can get a similar effect with gum or regular mints, and these aren't available for separate purchase anyways. If you are trying to reduce sugar for any reason then I would suggest trying the 14-day reset program to see if it helps you cut down on sugar consumption. The booklet gives some handy tips for choosing low sugar foods, and the list of those stealthy sugar words that may be on ingredients lists was helpful.
What do you think of the sweetkick review?