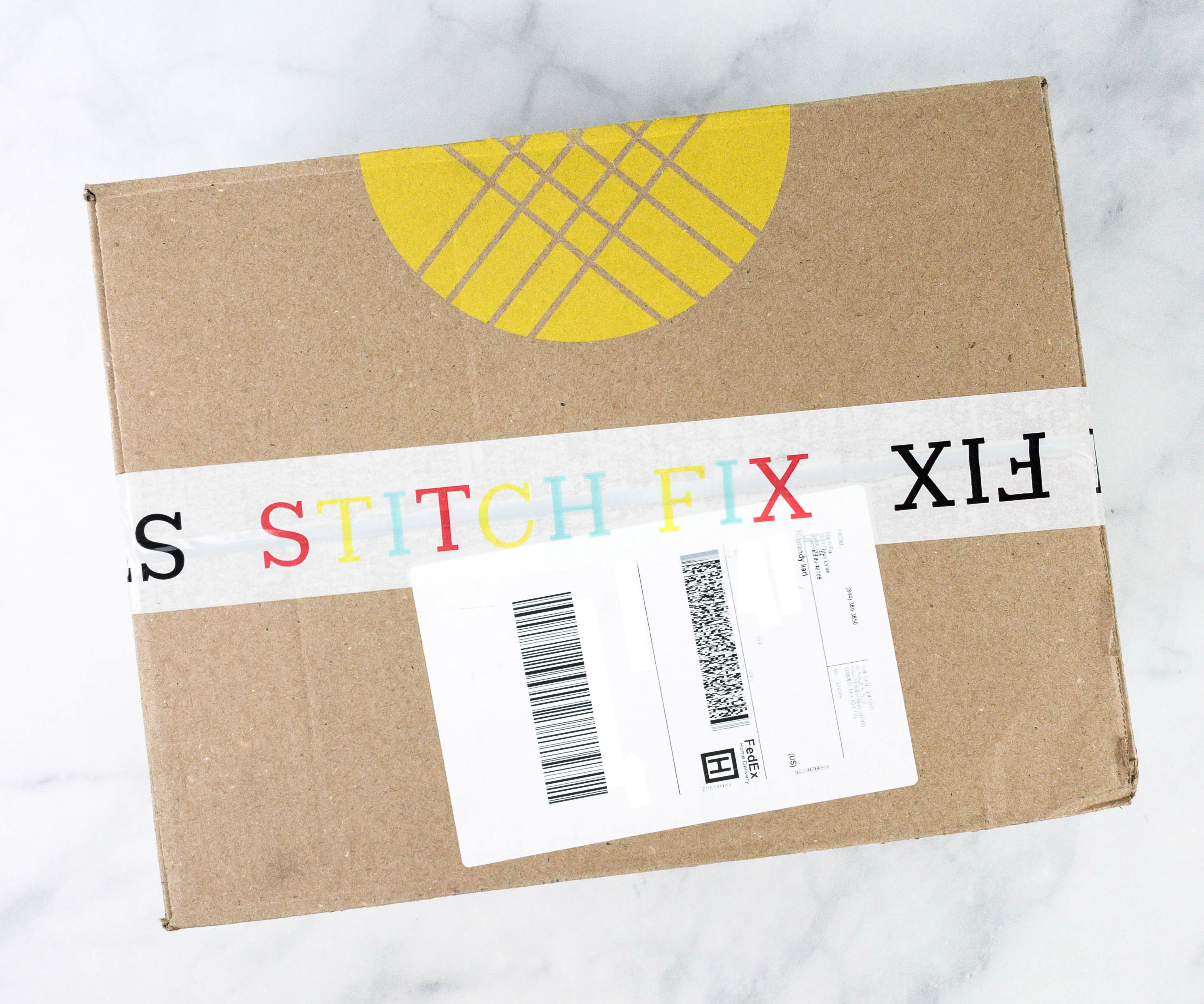 Stitch Fix Kids is a personal styling service for kids clothing ranging from sizes 2T to 14. At $20 styling fee for each box, you'll get 8 to 12 items with retail price ranging from $10 to $35 when it is shipped to you. You will be asked to share some styling preferences first when you sign up for this box so that the items included will be curated accordingly. If there are clothes that don't fit your child, you can always return them by the return envelope included in the box. If you do decide to keep all of the items, you will get 25% off on the whole box.
This is the review of Stitch Fix Kids for Girls.
The box came in excellent condition.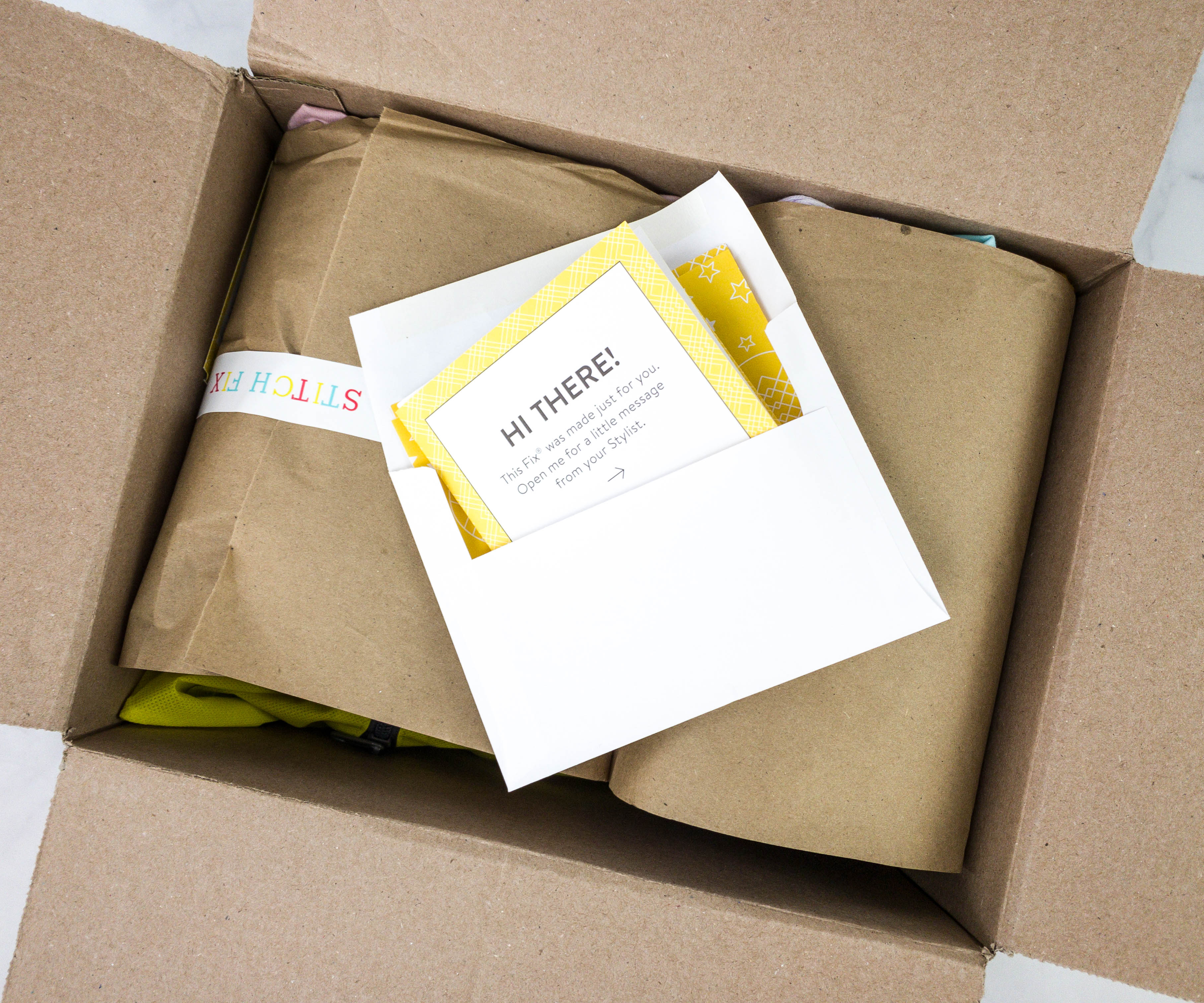 Upon opening, there's an envelope on top with the rest of the items hidden away.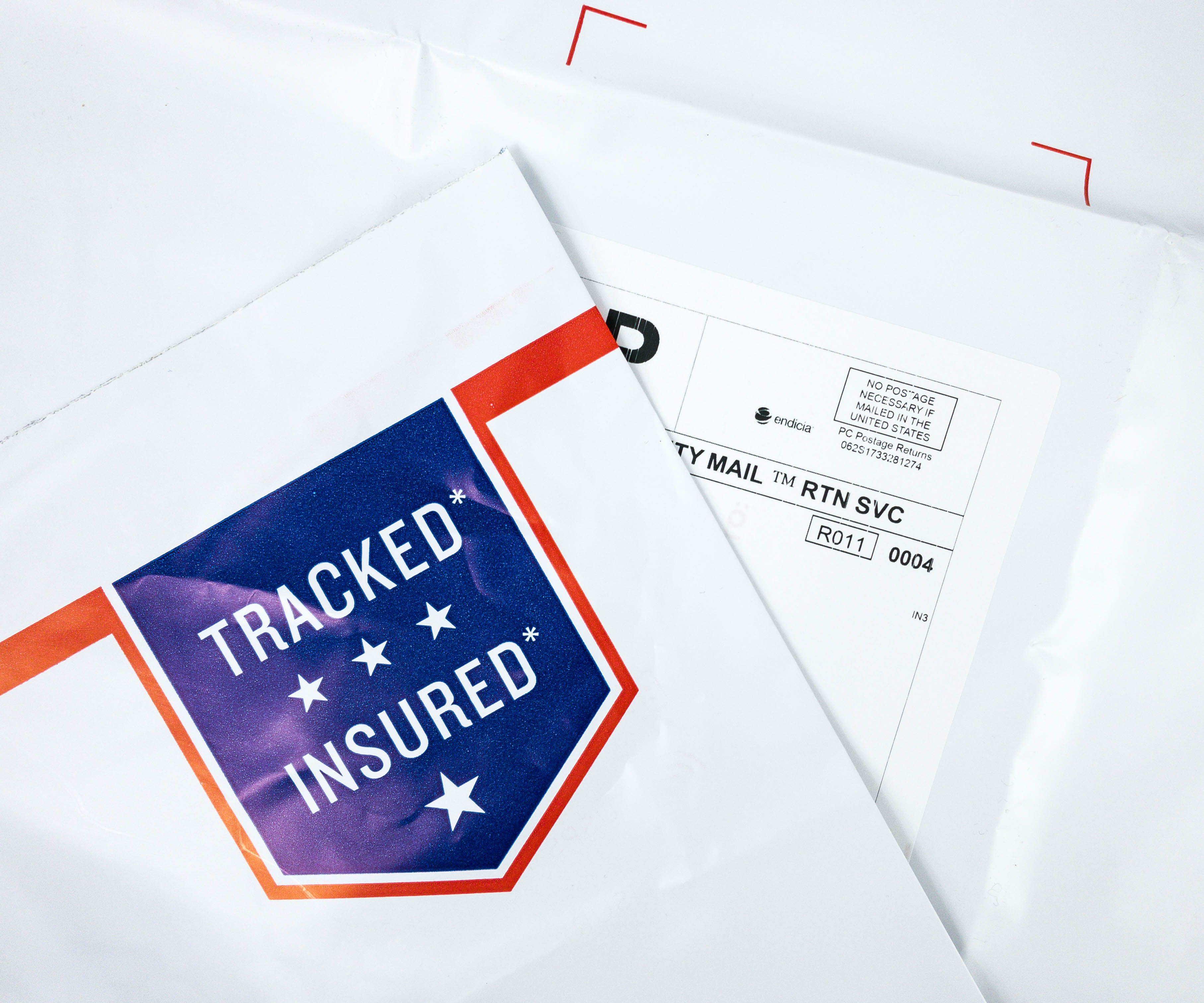 The return envelope is already included in the box so you can return what you don't like/doesn't fit easily.
The envelope contains a message from Stitch Fix.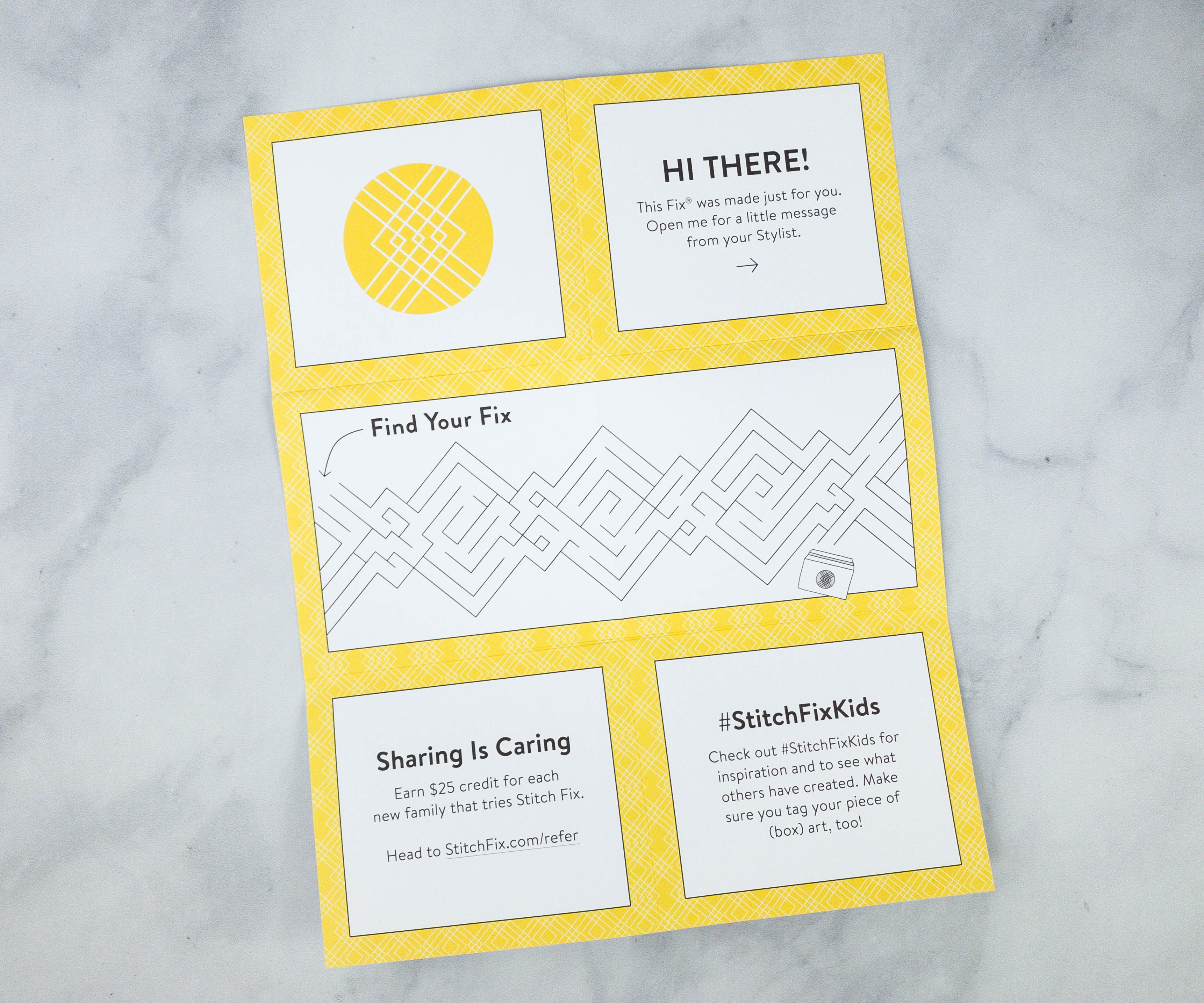 There's also a mini-game for the kids!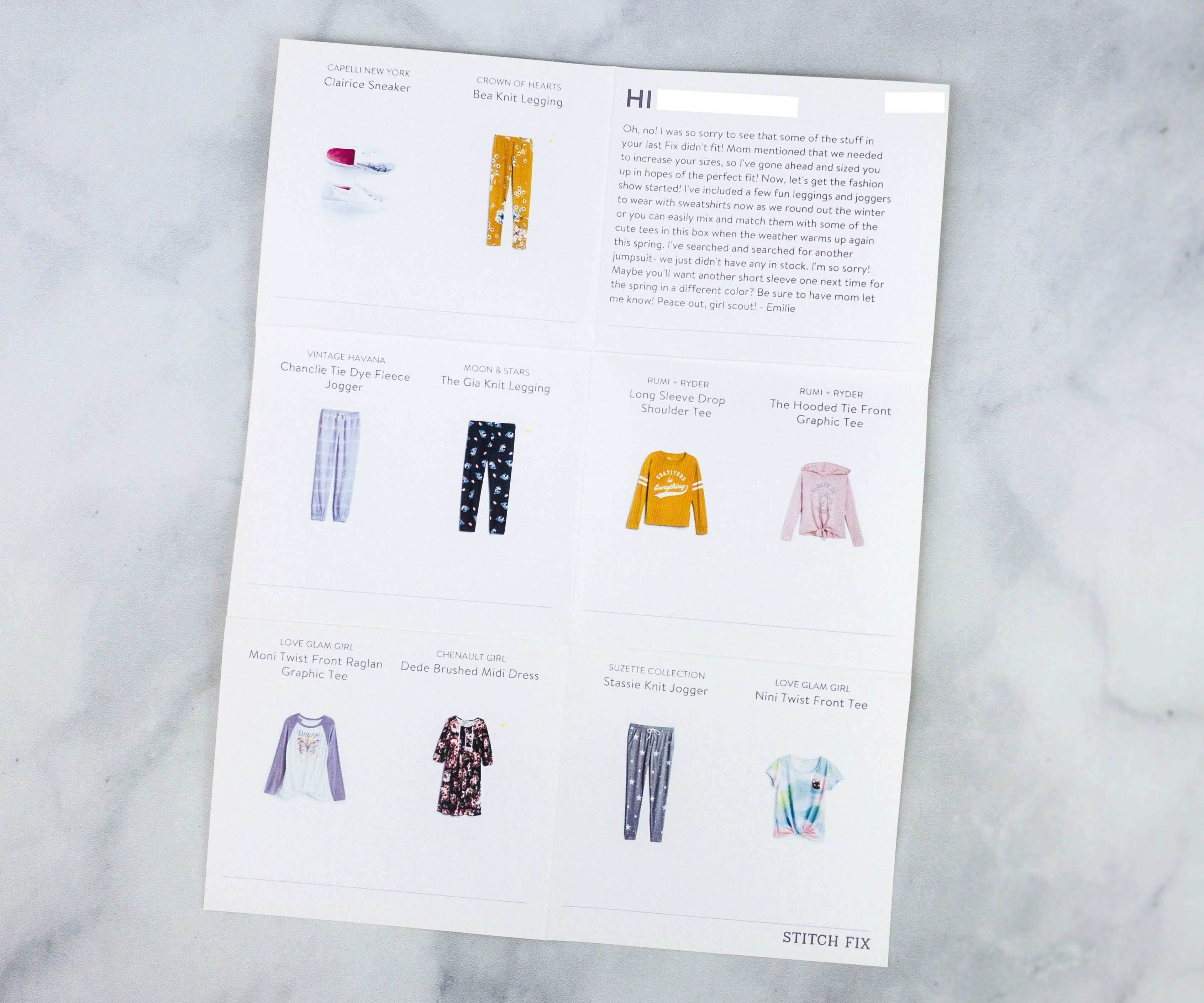 Here are photos of all the clothing items in my daughter's fix!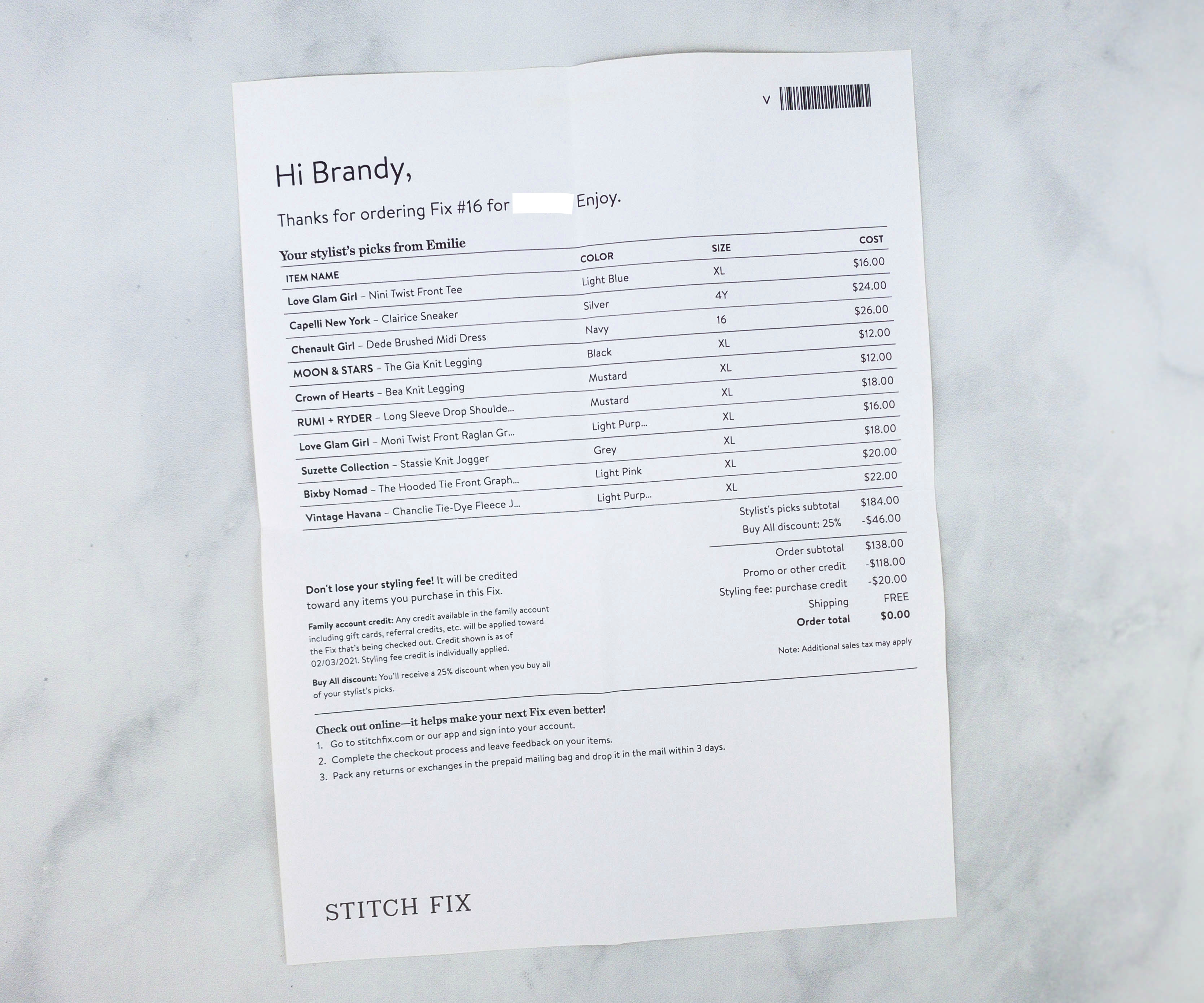 They also included a list of all the items' size and price. This way, it will be easier for you to compute how much you'll be paying if you'll get individual items.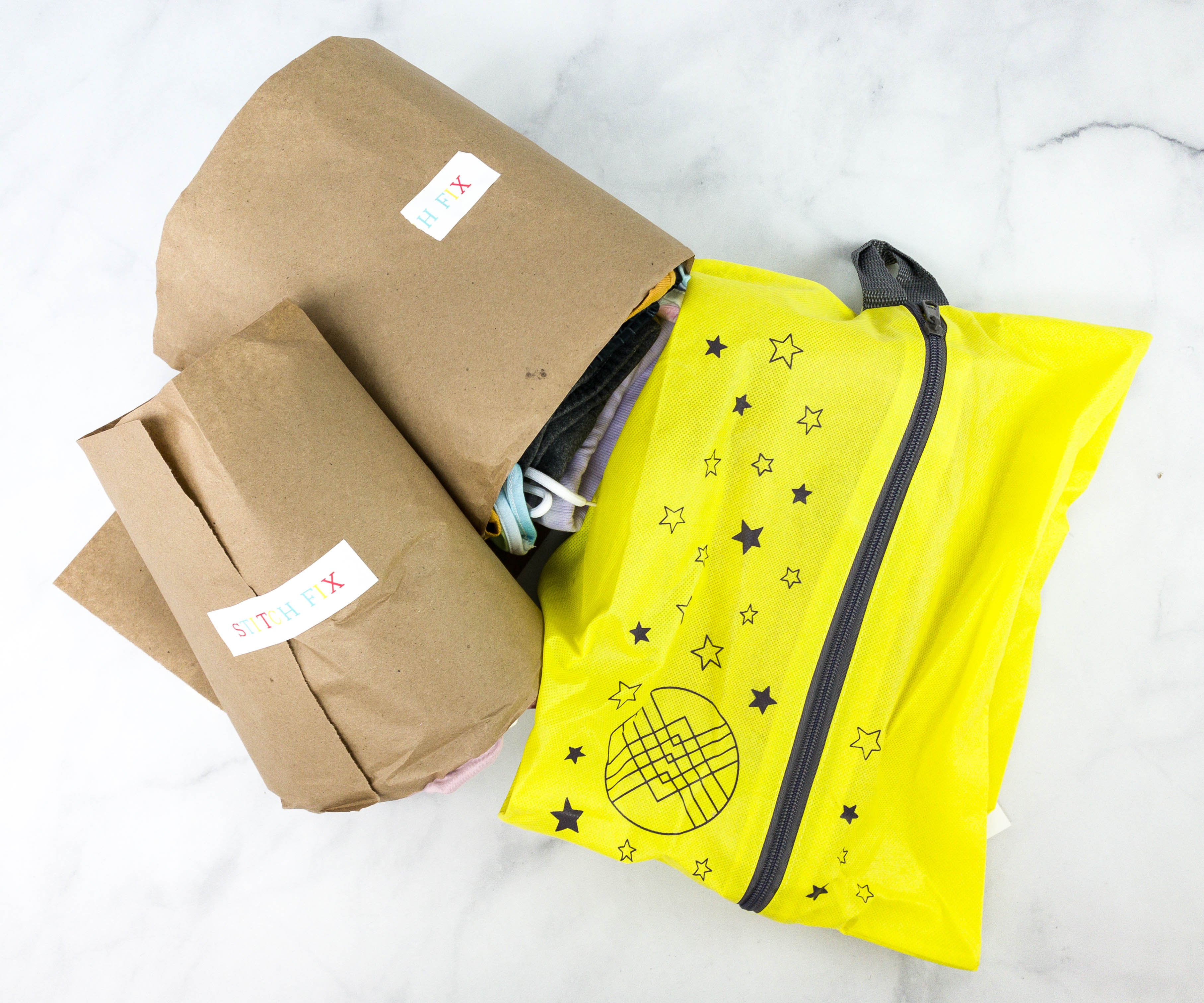 All the items are nicely bundled in brown paper and sealed inside with a Stitch Fix sticker.
Everything in my box!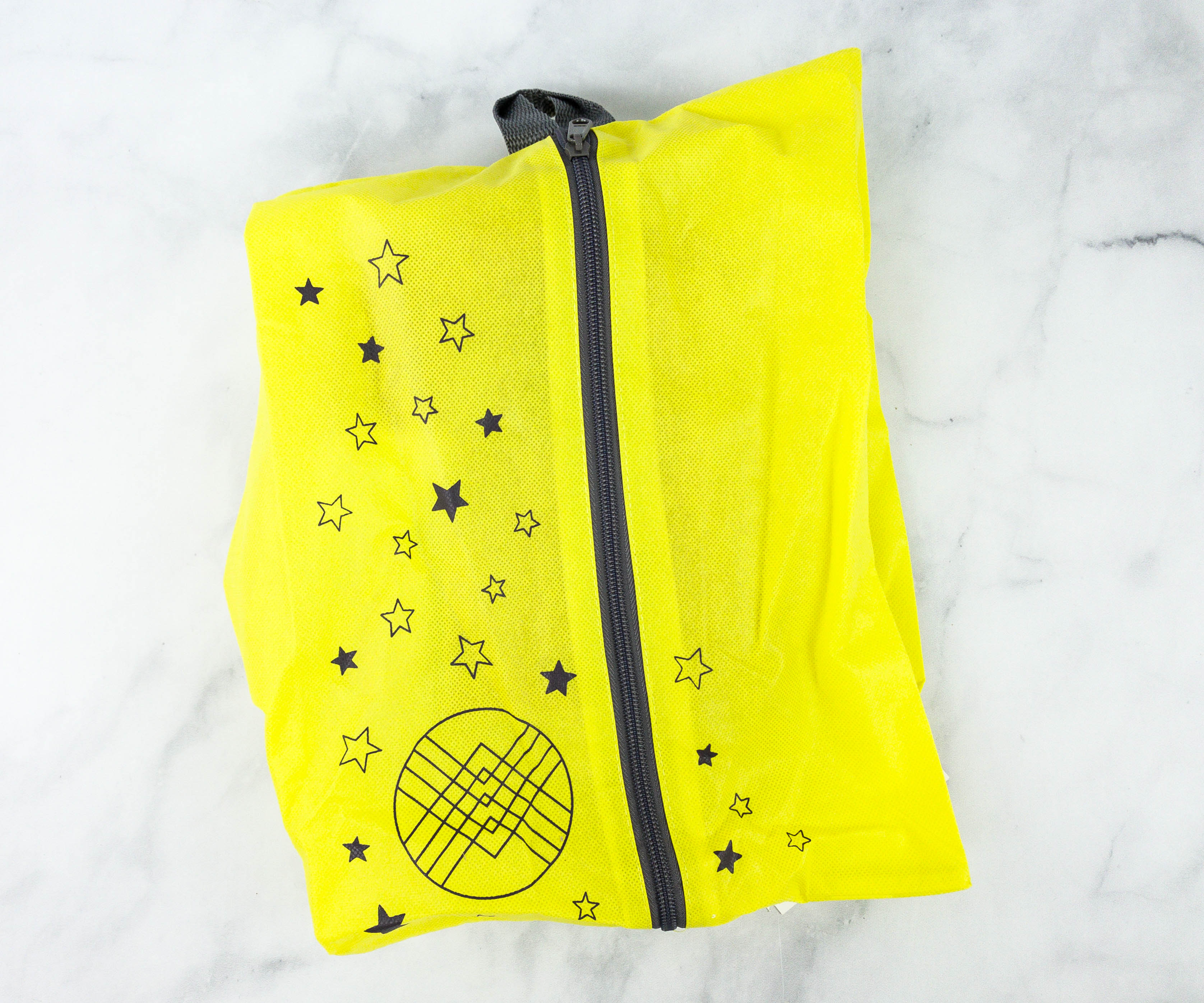 Capelli New York Clairice Sneaker ($24) Stitch Fix sometimes includes footwear in my daughter's fix and they pack it in a cute reusable pouch to keep it safe as well as the other pieces of clothing inside the box.
This month's footwear is a pair of sneakers with a holographic unicorn design!
It's simple but super adorable, and also easy to pair with various casual outfits.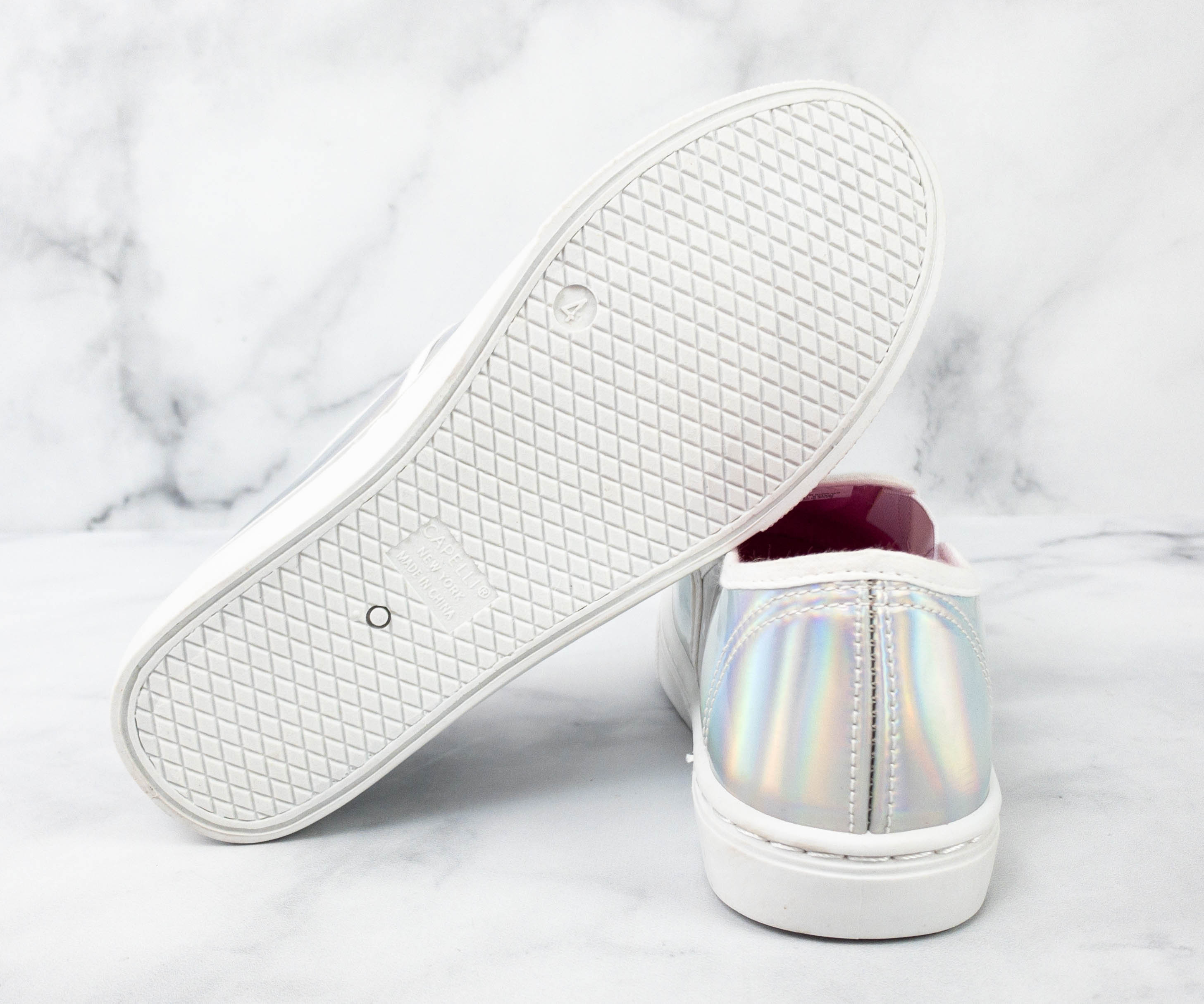 I like that the soles have a non-slip design for added safety. My daughter has no problems wearing these and they also fit her well!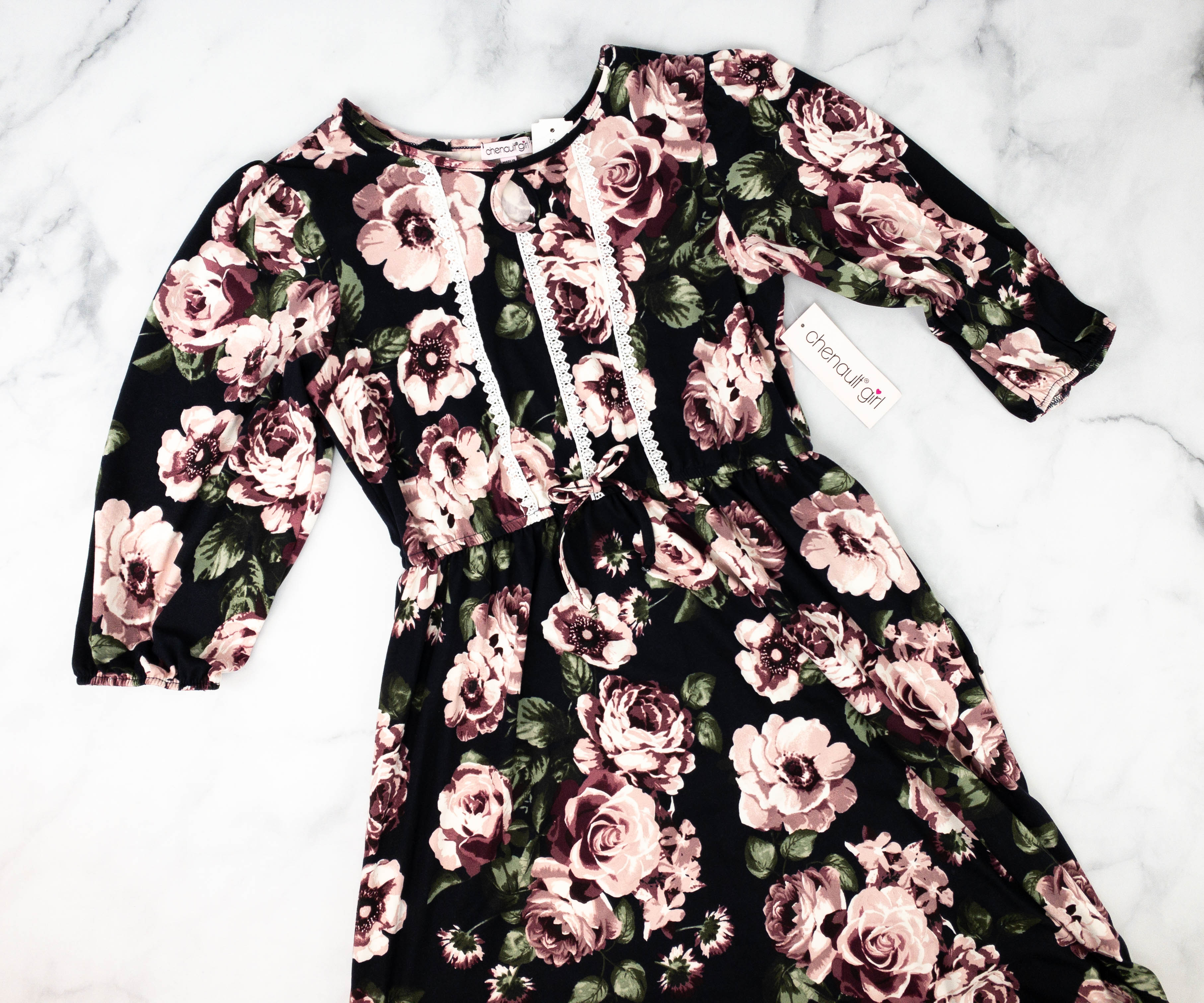 Chenault Girl Dede Brushed Midi Dress ($26) This midi dress featuring a floral pattern is perfect to wear on special occasions!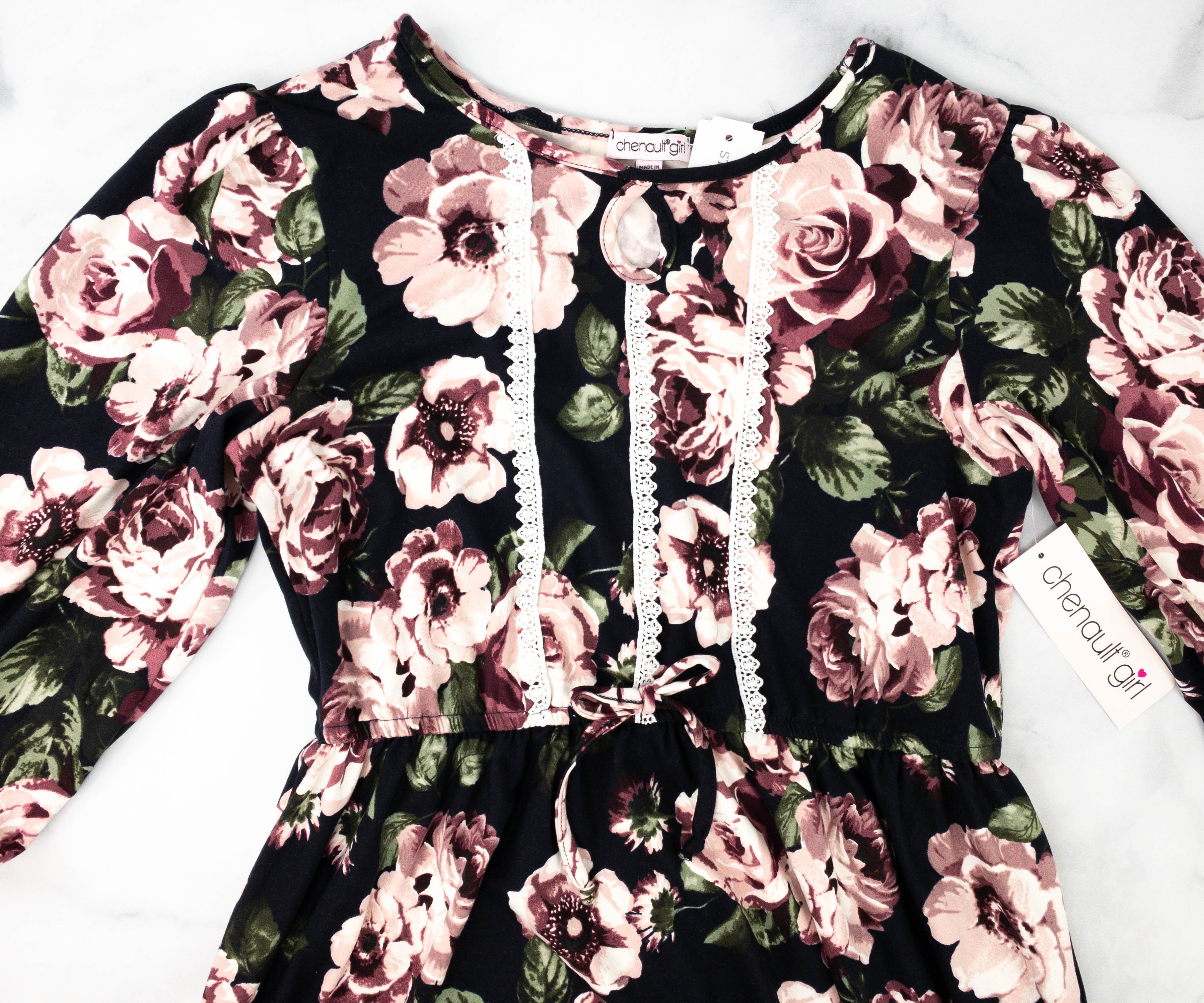 My daughter thinks it's a very pretty dress and I couldn't agree more. I like the lace ruffle lining detail in the front!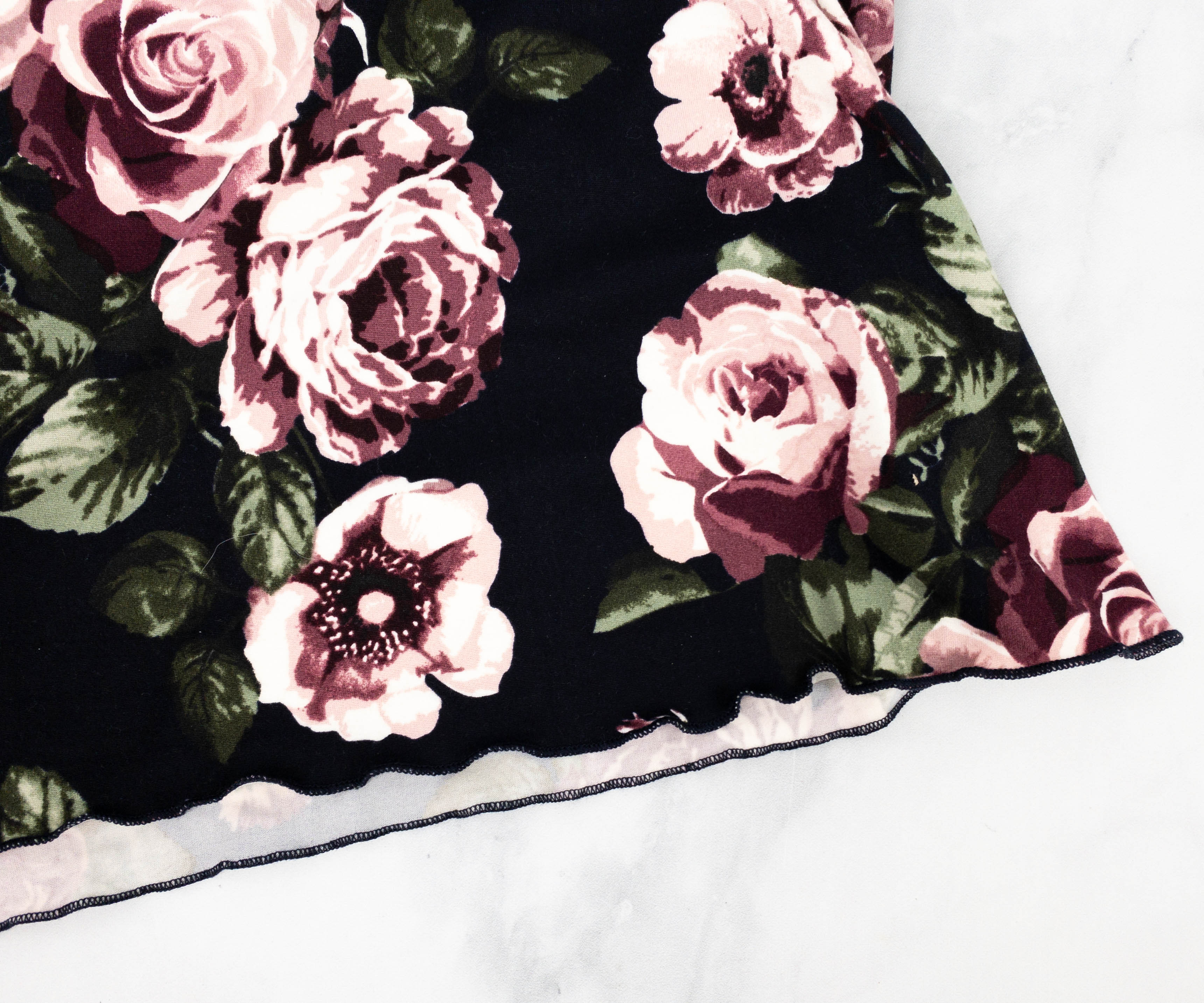 The length of the dress is just right. It's not too short and it's not restricting either. Plus, the fabric used is soft and light!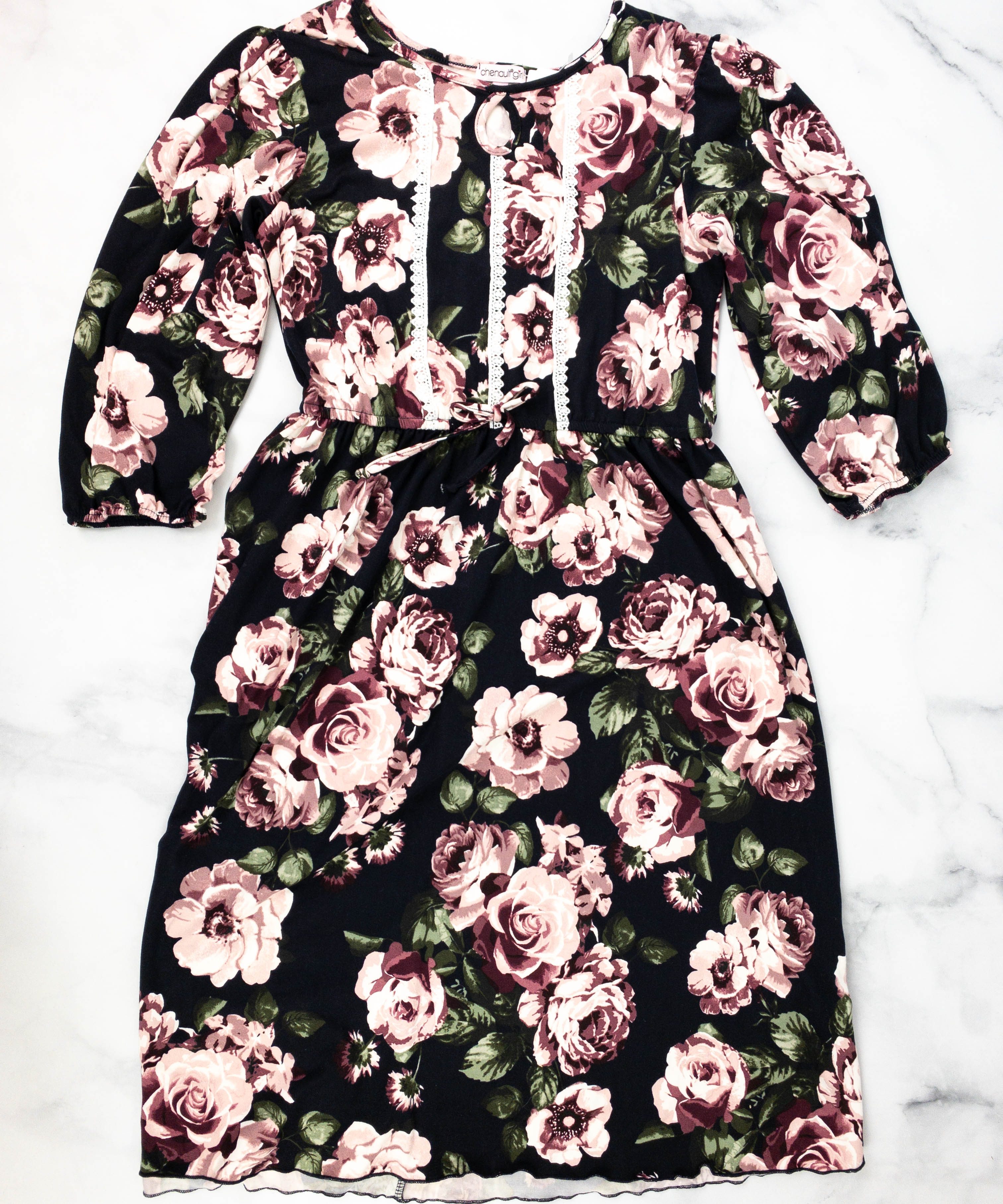 This dress will look great whether with flats or boots!
Rumi + Ryder The Hooded Tie Front Graphic Tee ($20) It's a cute pink hoodie, which can be paired with either leggings or jeans plus sneakers for a fun casual look!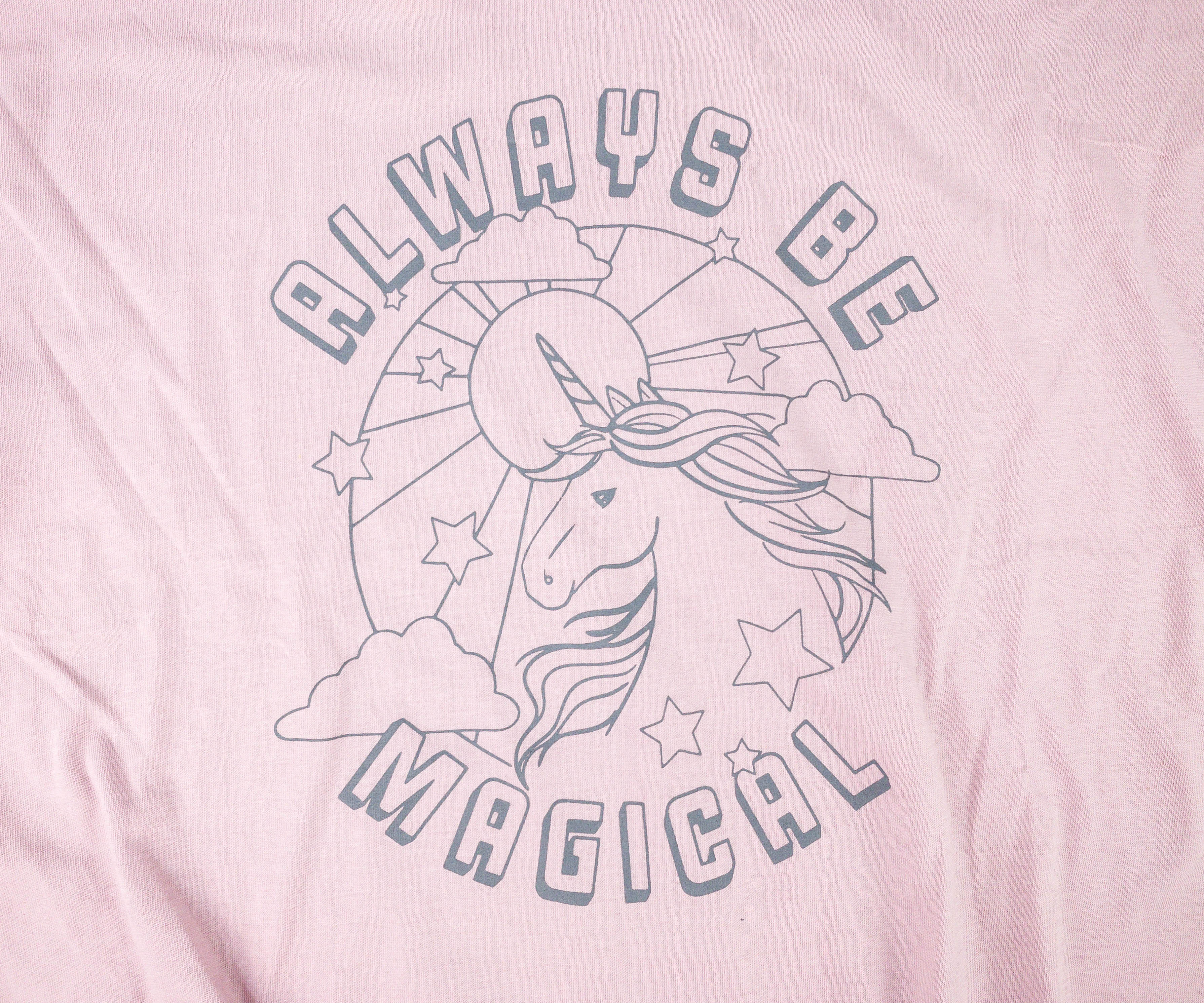 The print says Always Be Magical along with an illustration of a unicorn.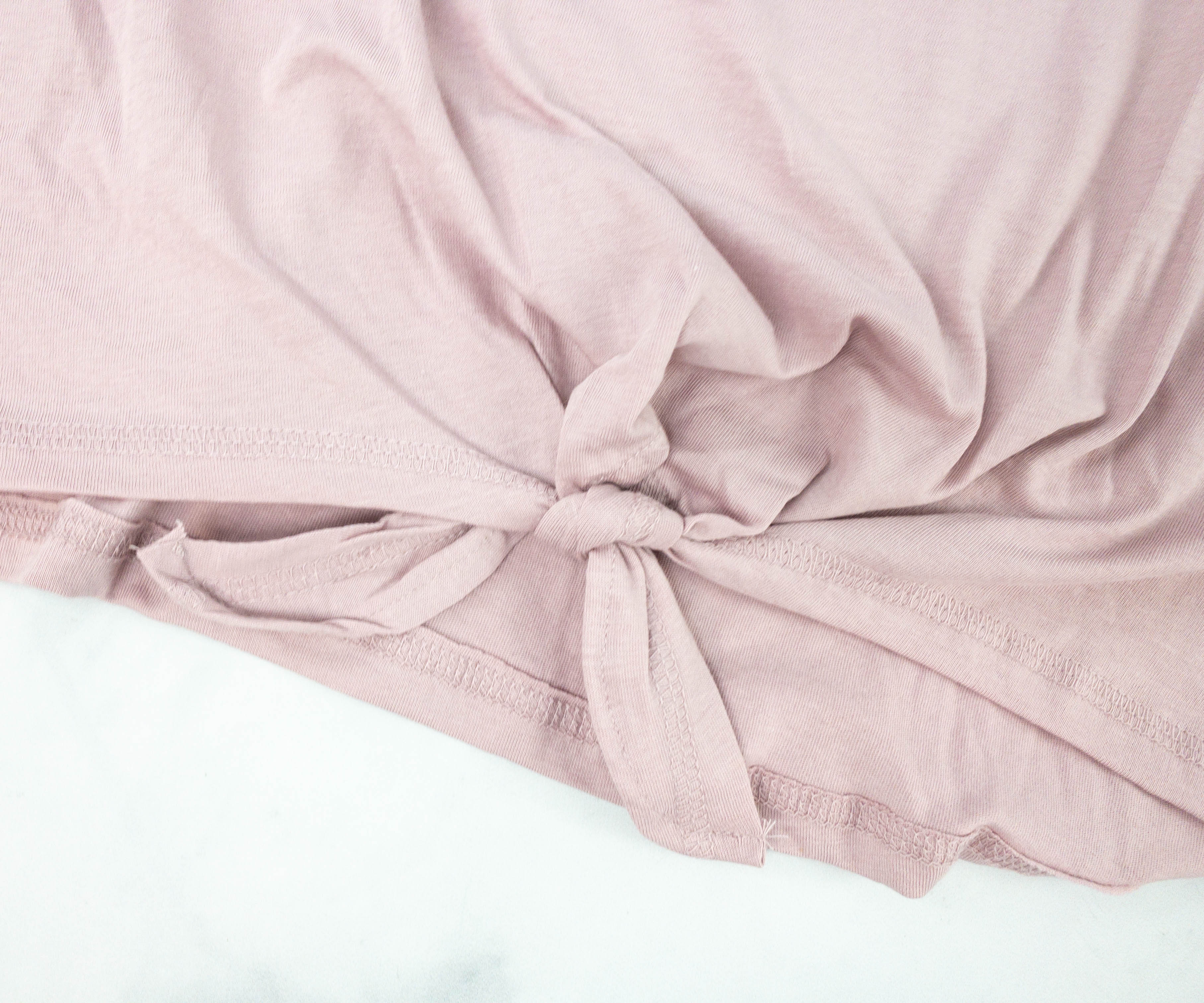 It has a knot detail on the hem, which adds flair to the whole look.
The built-in hood is perfect for days when my daughter needs that extra warmth!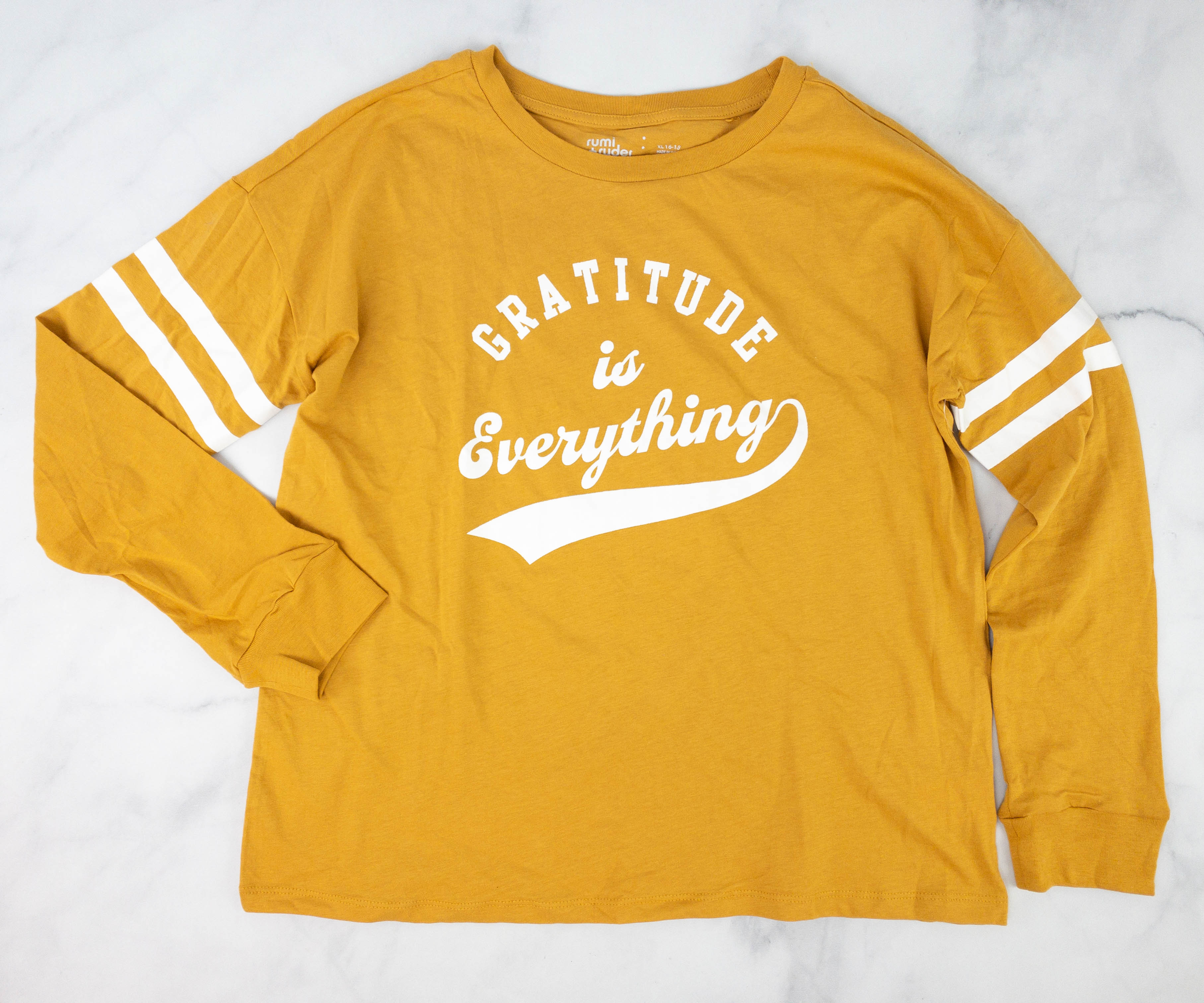 Rumi + Ryder Long Sleeve Drop Shoulder Tee ($18) This long-sleeved top is another great piece to wear on a cold day and it even has an eye-catching mustard yellow color.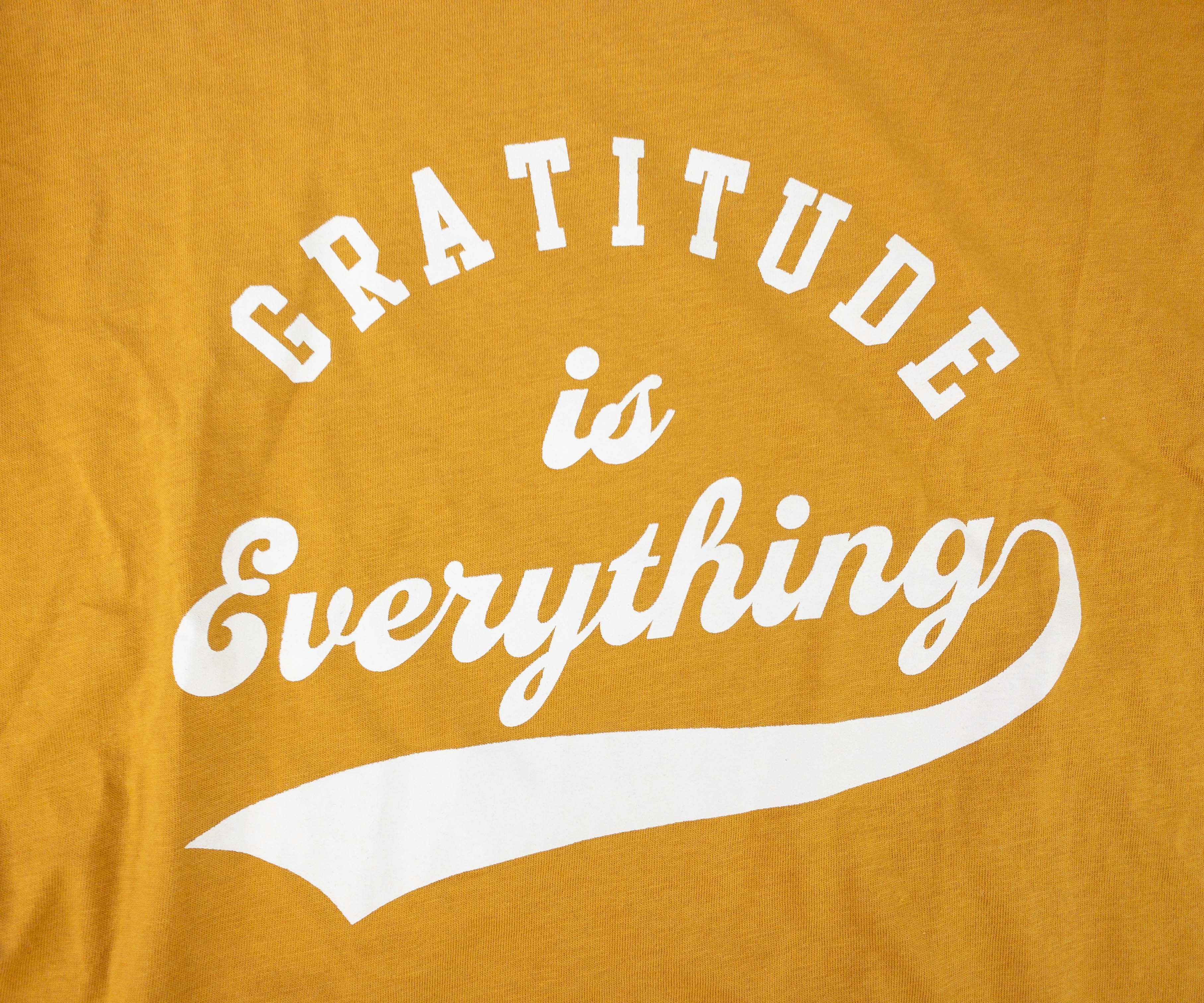 The print says "gratitude is everything", which is such a meaningful and powerful message.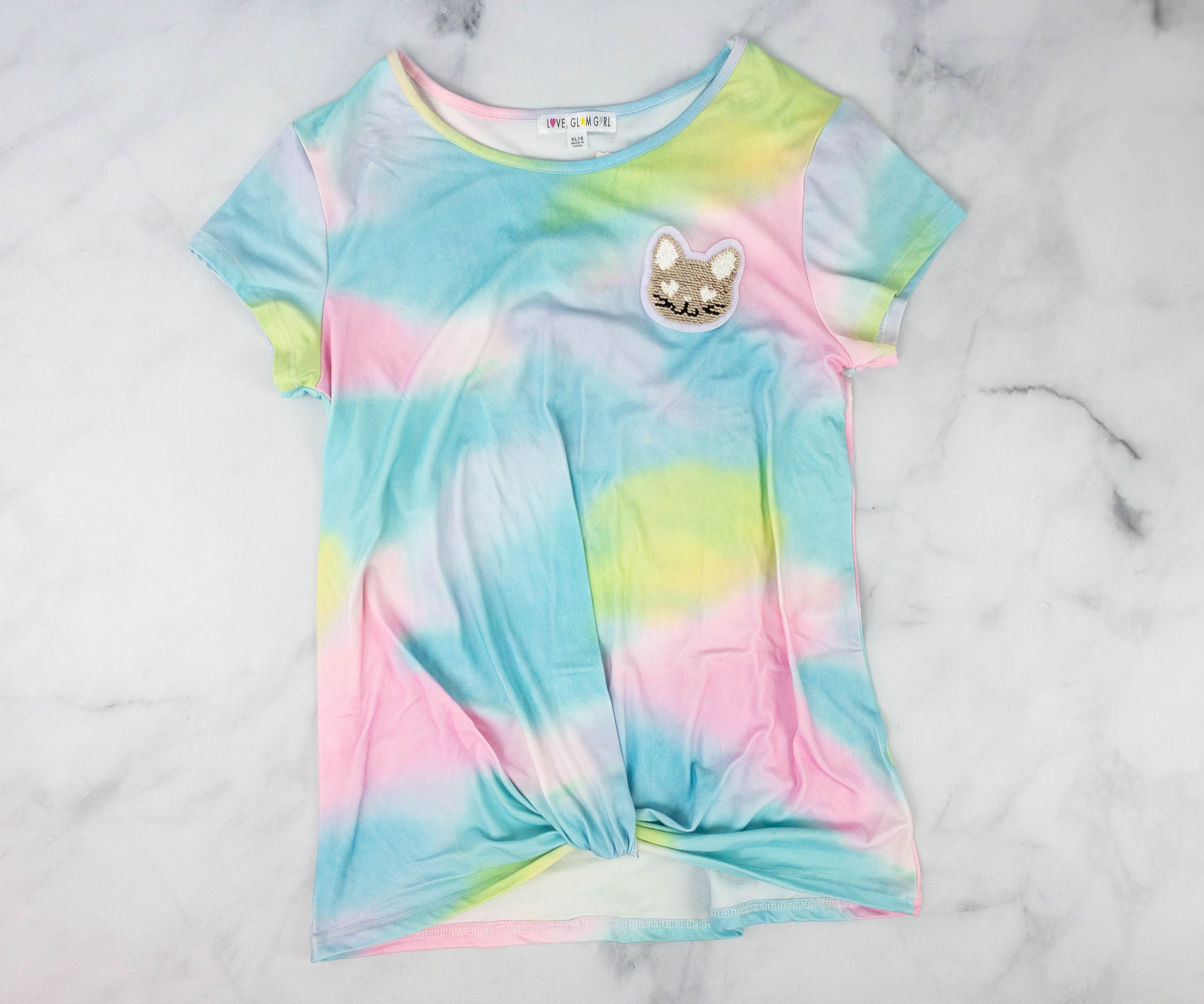 Love Glam Girl Nini Twist Front Tee ($16) My daughter loves the colors on this top! It has an ombre effect that is really pleasant to the eyes.
It also features a small cat head on the left chest part, which is made of interactive sequins.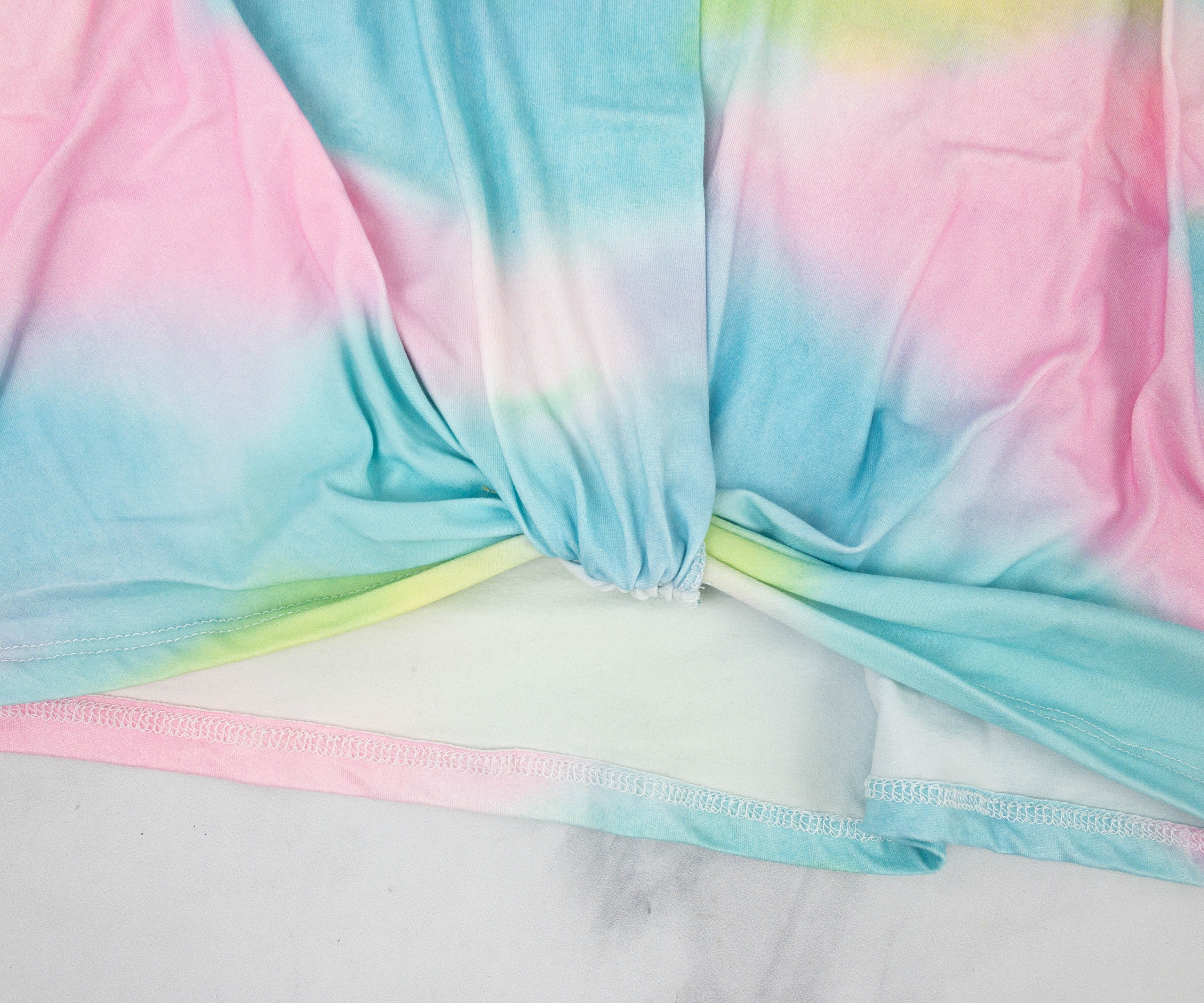 The twist tie in front is a nice detail that makes it look fun!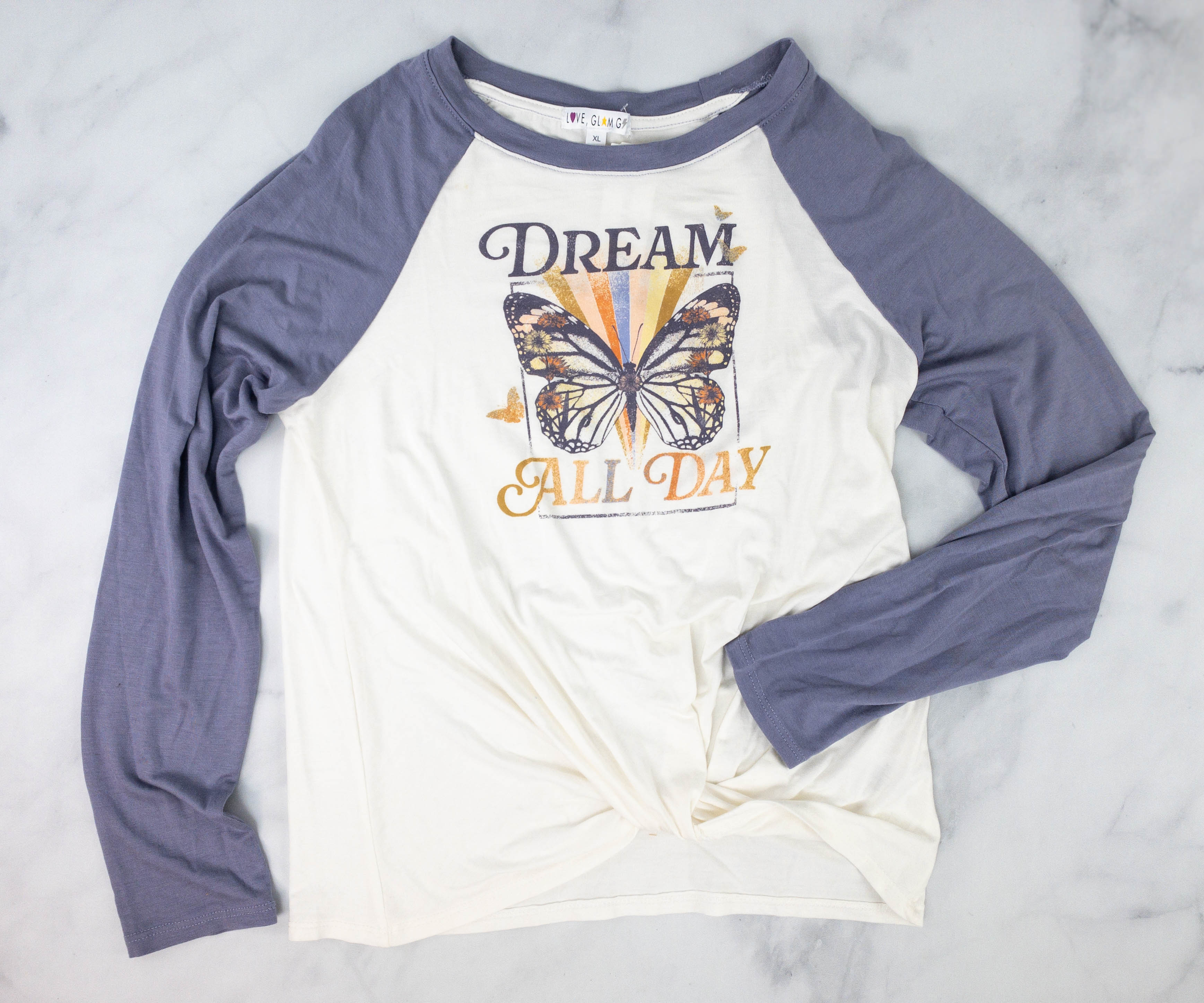 Love Glam Girl Moni Twist Front Raglan Graphic Tee ($16) To add to my daughter's collection of cute and comfy tops is this raglan graphic tee!
The knit fabric makes it more comfy and cozy!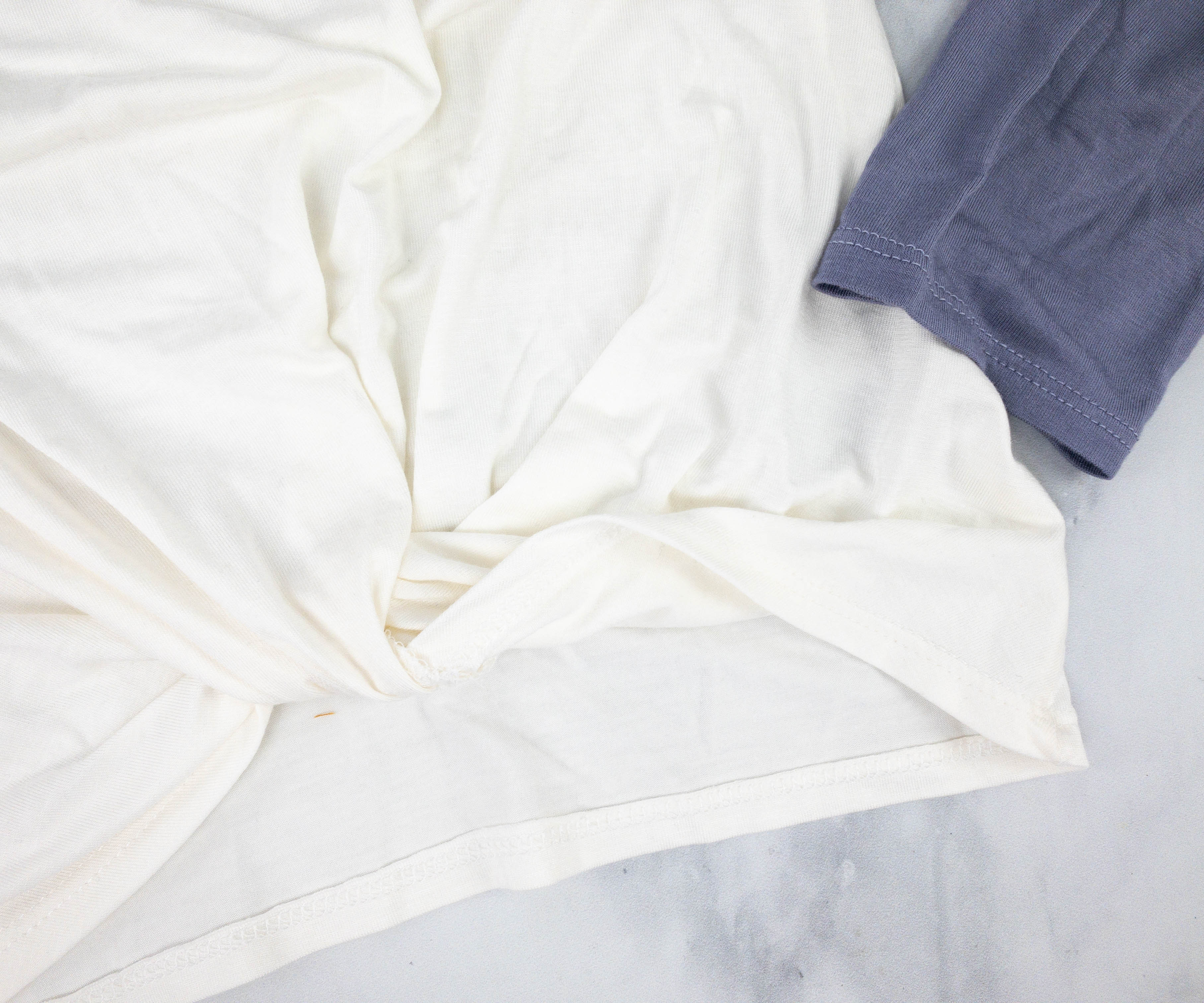 Like some of the items from this fix, it also has a cute tie detail in the front.
This one features a vintage inspired print, which includes a butterfly and the words Dream All Day.
Crown Of Hearts Bea Knit Legging ($12) Now, let's get to the bottoms! This one is a floral legging with a mustard yellow base color.
There are small and big flowers printed all over the leggings, and they're all pretty. Meanwhile, the fabric is lightweight and breathable so my daughter doesn't have any problems wearing it.
Vintage Havana Chanclie Tie Dye Fleece Jogger ($22) They also sent a cute jogger pant featuring a tie dye effect.
It has an elastic drawstring waist that makes it easy and comfortable to wear.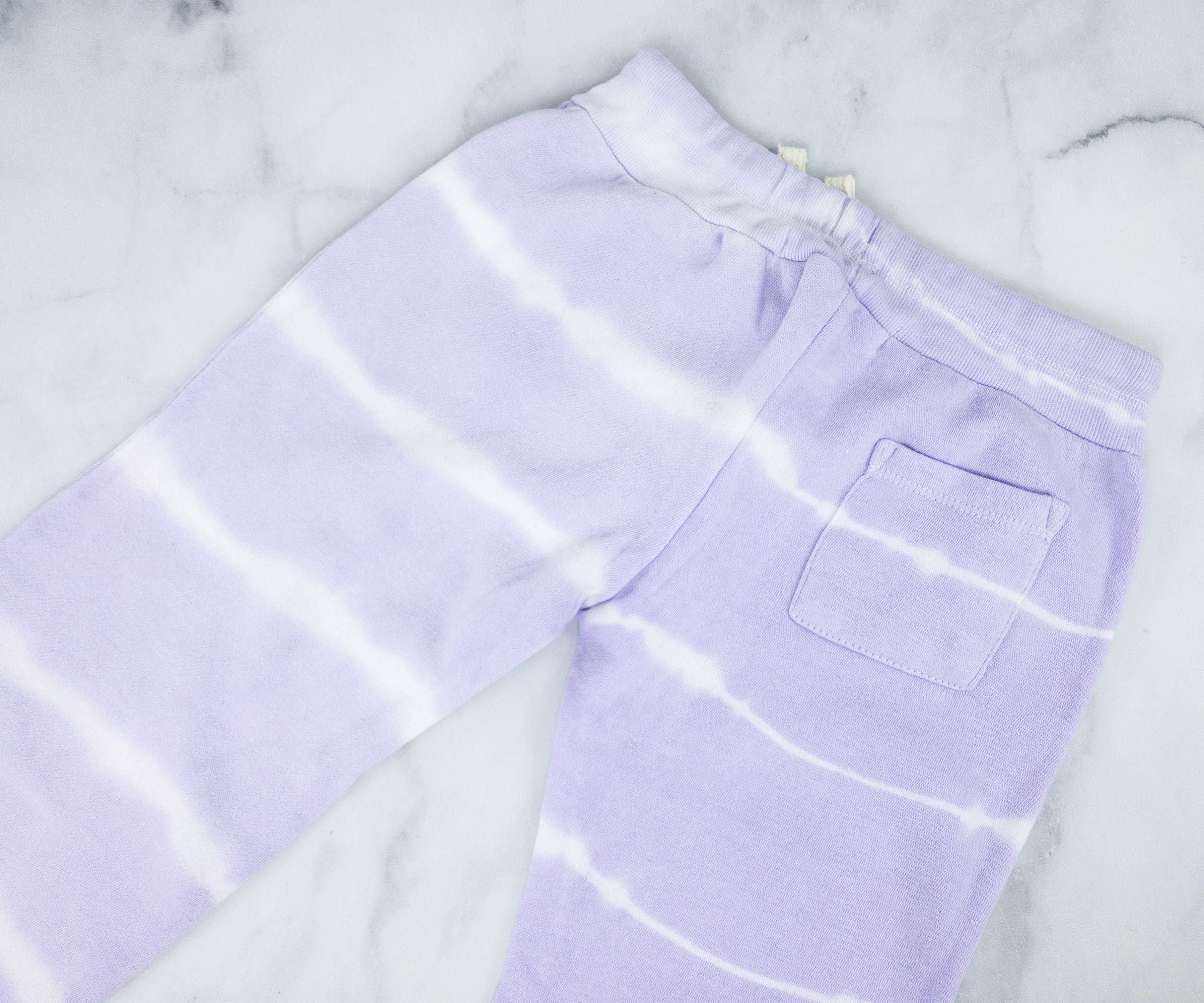 It even has a small back pocket which is nice for carrying around small items.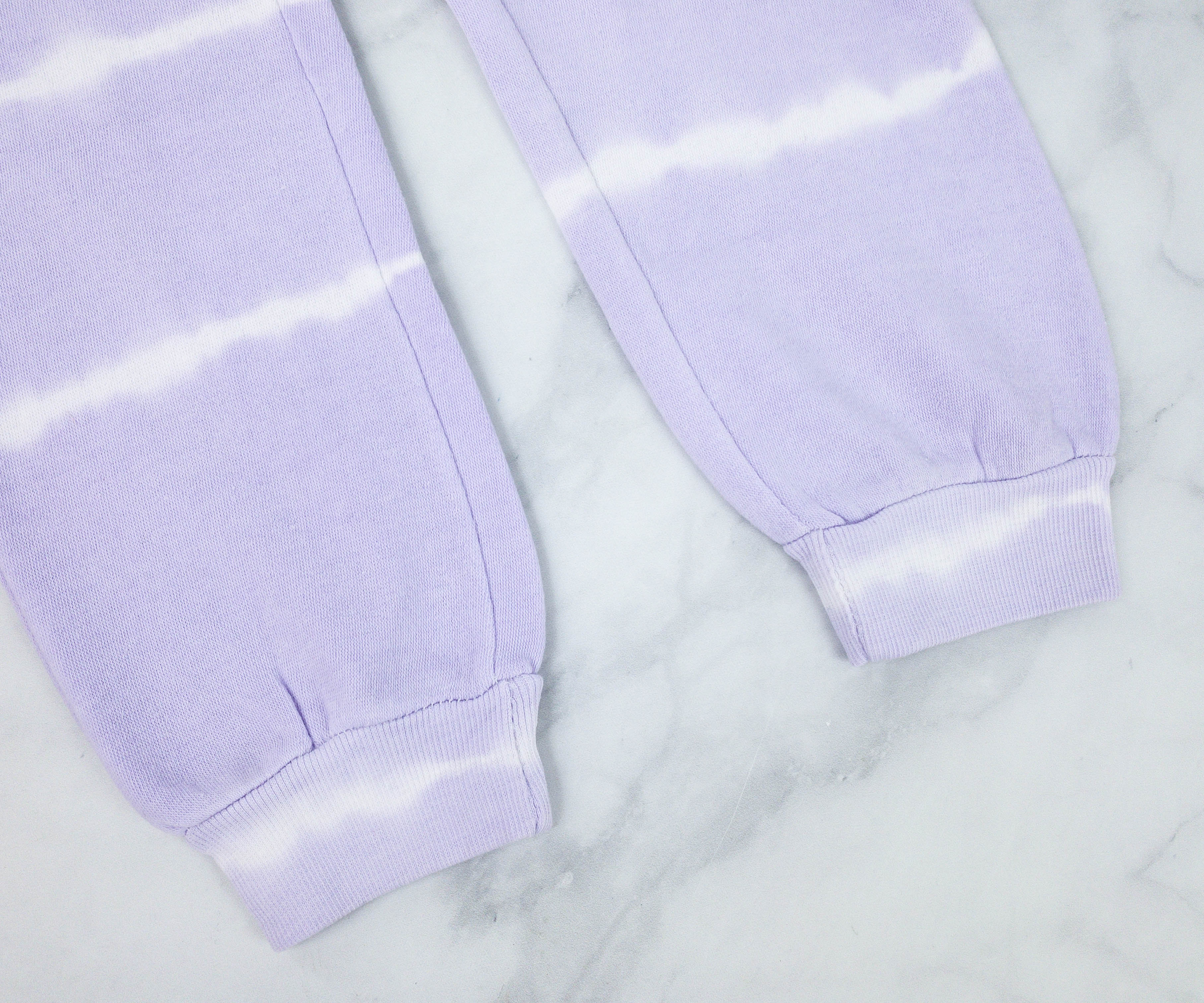 The hems are cuffed, but they aren't too tight so my daughter can still stay comfortable while wearing the jogger.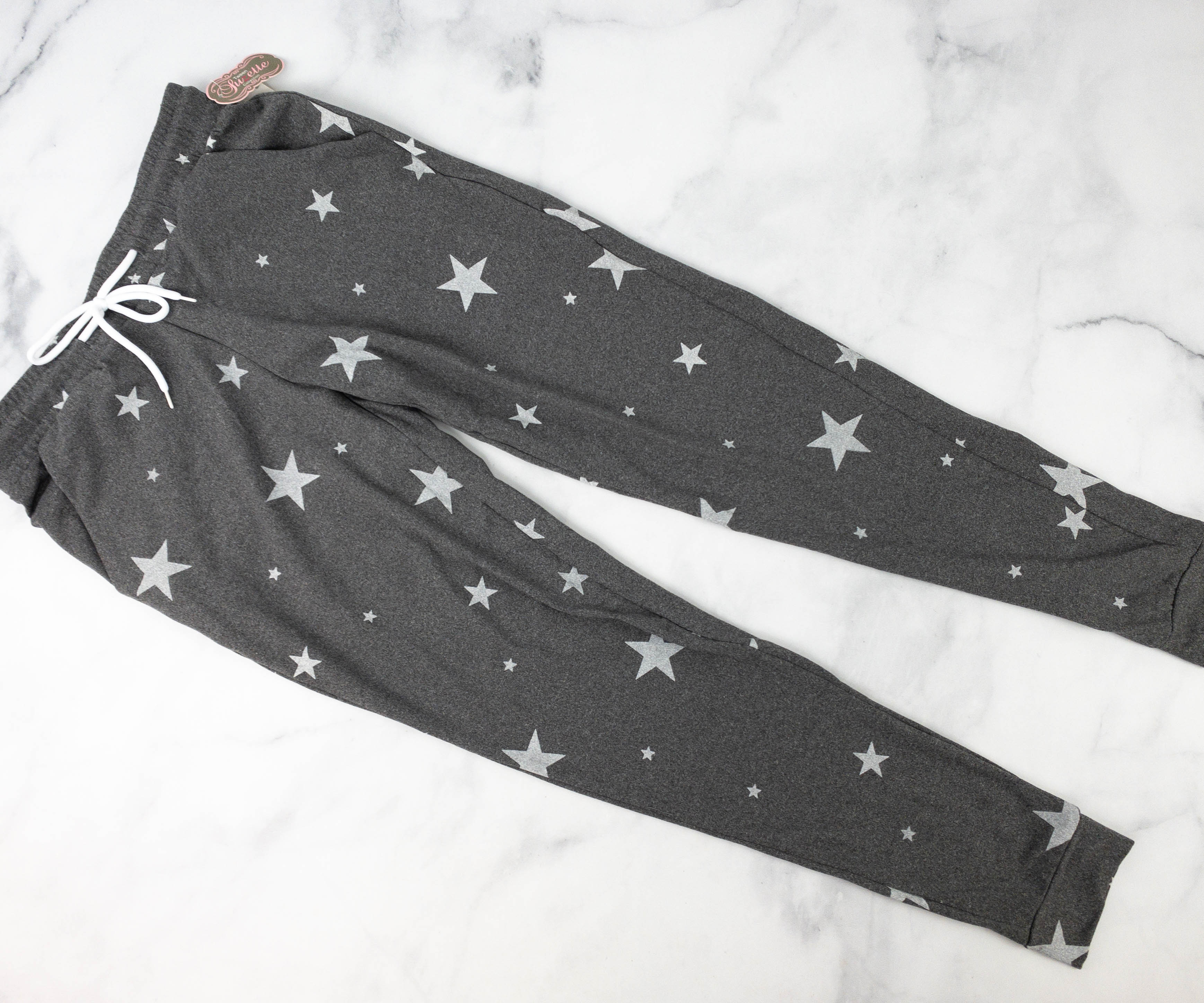 Suzette Collection Stassie Knit Jogger ($18) Here's another jogger pant and this time it features a dark gray base color with light gray stars all over.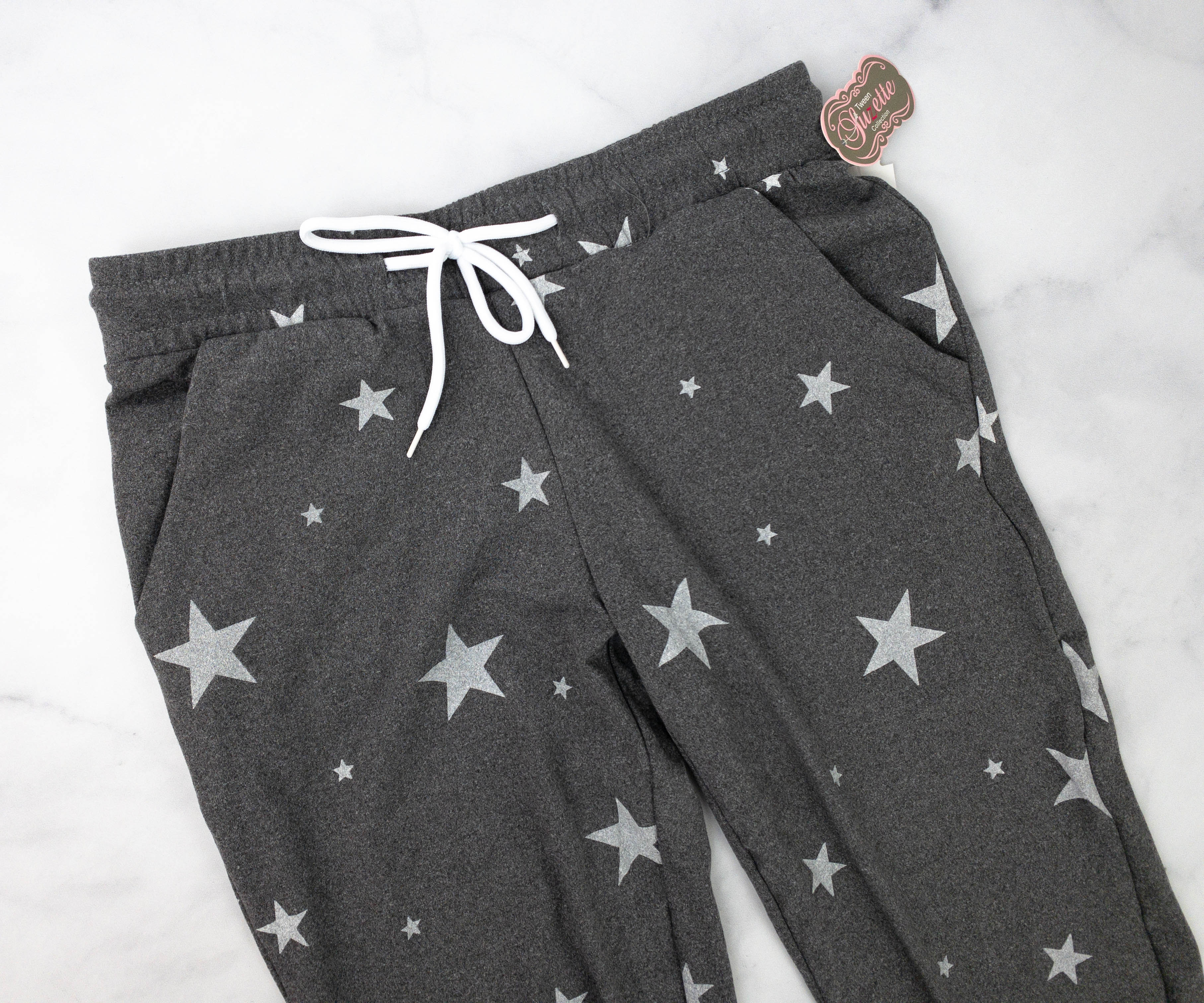 It features an elastic drawstring waist, plus pockets!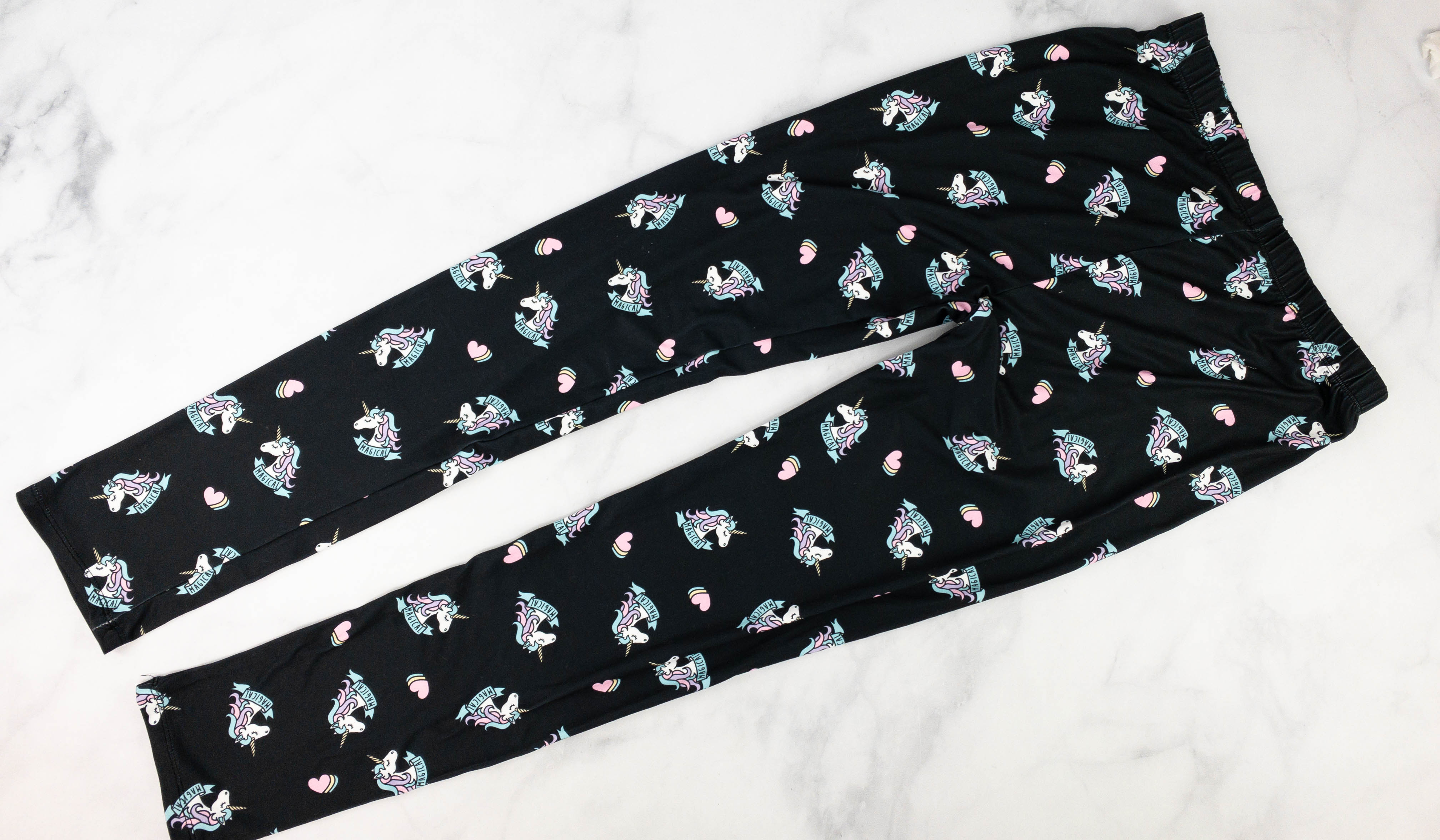 Moon & Stars The Gia Knit Legging ($12) This legging has got to be one of my daughter's favorites because it features unicorns!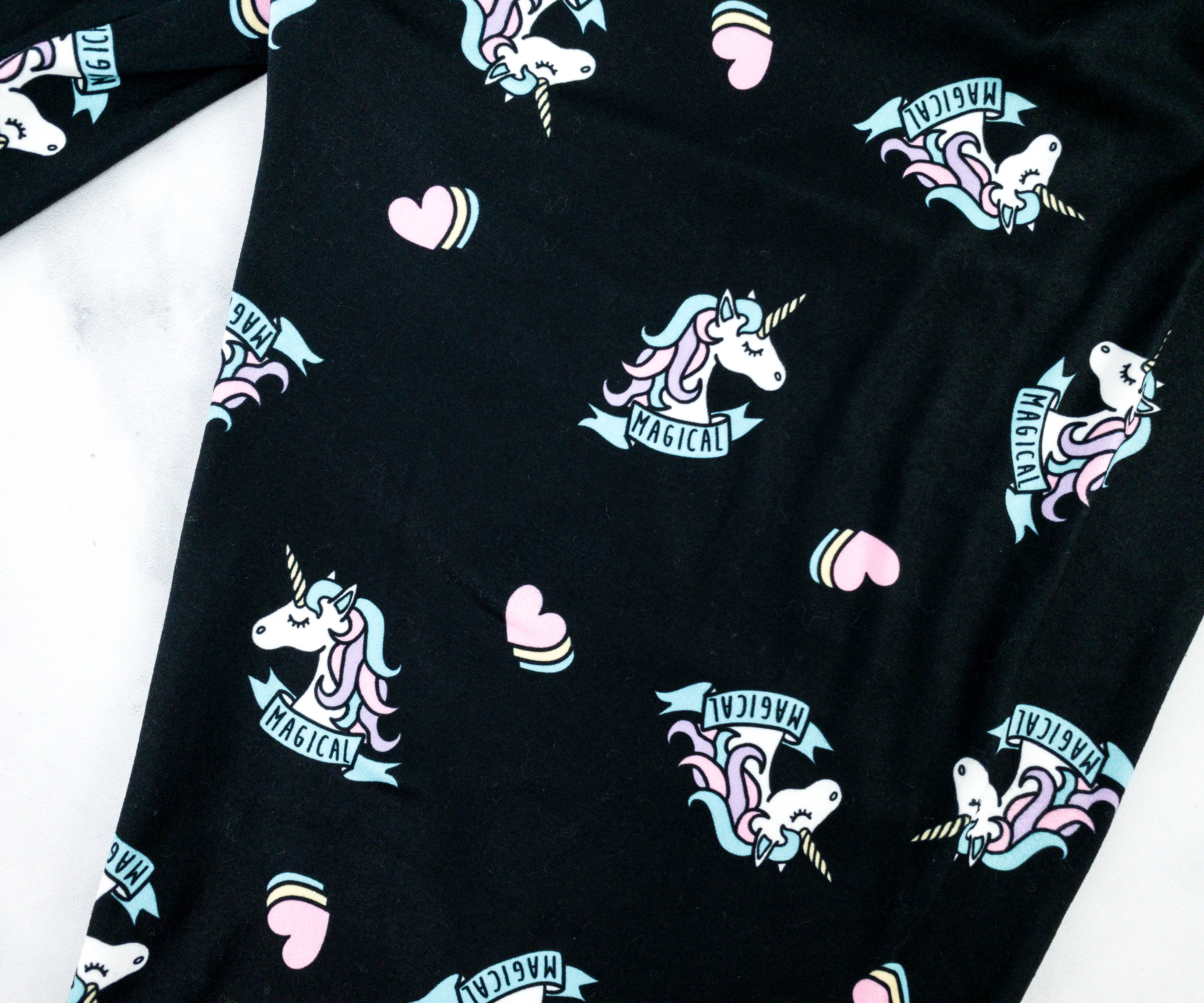 Aside from the unicorns, it also has hearts all over!
This fix includes a lot of cute and age-appropriate items for my daughter! Her favorites are the holographic sneakers and the leggings featuring unicorns all over, but she also likes the rest of the clothing pieces. The long-sleeved tops are perfect for wearing on cold days, especially when paired with the joggers and leggings. I liked that they also included a floral dress which my daughter can wear for special occasions. So far, Stitch Fix Kids has been a great help in updating my children's wardrobe with fresh and trendy items. They have flexible terms and I love the fact that I can send back items in case there's something that doesn't fit or doesn't suit my kids' tastes!
What do you think of Stitch Fix Kids?