STICKII Club is a monthly sticker subscription. This subscription is $10 dollars a month, and you get an envelope filled with 6+ sticker sheets, 1 STICKII storage insert, and 3 stationery items. Shipping is $1 to the US, $1.75 to Canada, and $2.50 international. There are 3 choices for this subscription – Cute (lovable, super charming, sweet); Vintage (provincial, picturesque, delicate); or Pop (quirky, iconic, eccentric). You can even change your order every month if you like, as long as you do it by the cutoff date.
STICKII Club is a monthly sticker subscription with 3 styles to choose from. Enjoy endless varieties of stickers as unique as you are, plus member perks in our shop and early access to new releases.
This is a review of the Vintage Pack!
My items arrived in an envelope and everything was tucked into this vinyl holder.
I received two stickers that have the theme listed. I used one on the corner of my holder so I can quickly grab the stickers I need when looking for past packs. The second sticker can be used however you wish. You can store the vinyl holder in an A5 folio. The theme was By the Lantern Light.
Everything in my Vintage Pack – By the Lantern Light!
There was an insert this month.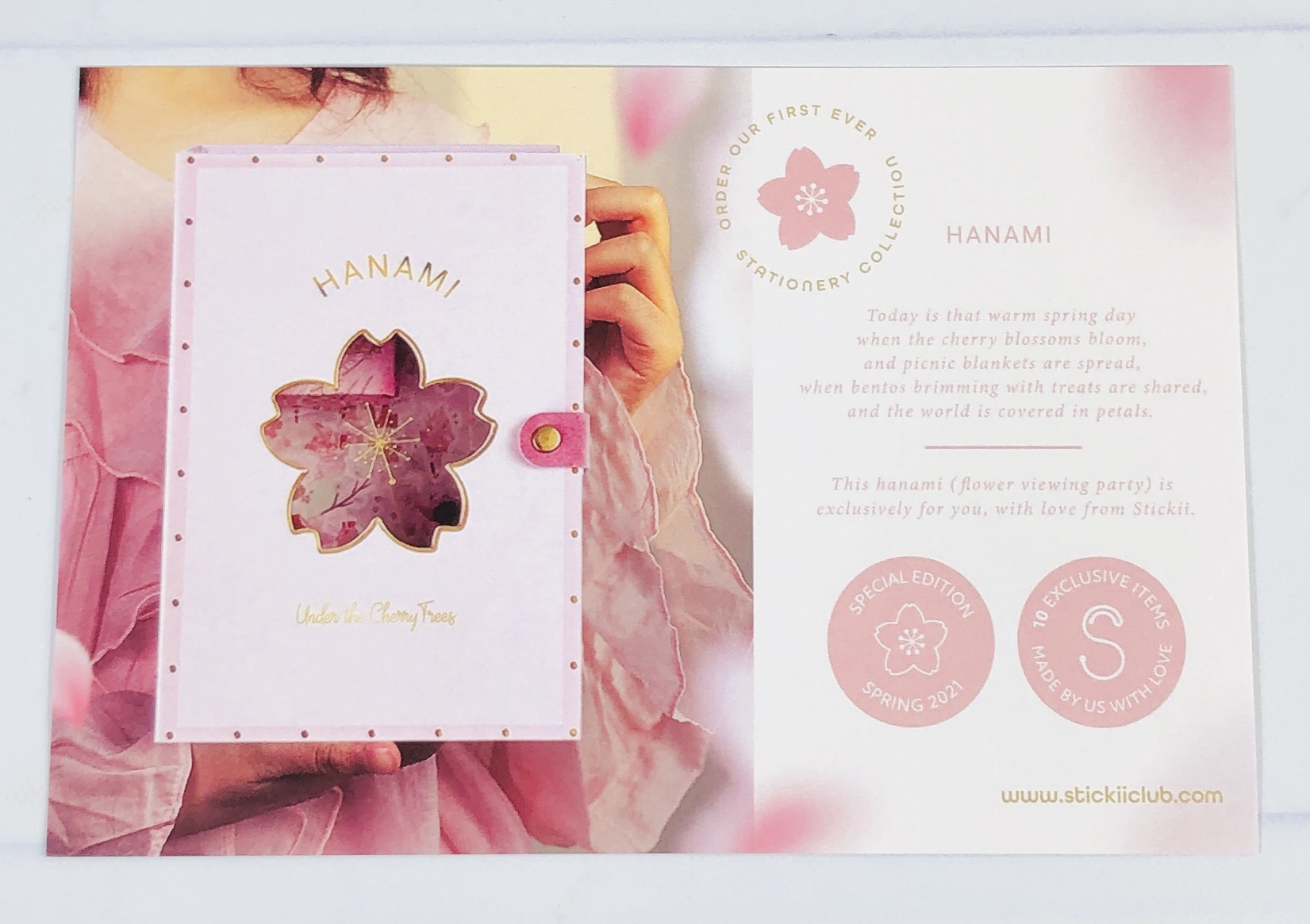 STICKII has introduced a stationery collection featuring sakura, or cherry blossoms!
Rubber Stamp – Bamboo I believe this is a new item for STICKII: rubber stamps! You attach the stamp to an acrylic block and press onto a stamp pad, then onto paper. The stamp is about 2″ tall.
Nikolas Tower Bookmark – A Nostalgic Longing We receive bookmarks pretty frequently and this one is taken from a print by artist Nikolas Tower. He tends to paint females who have elf-like appearances.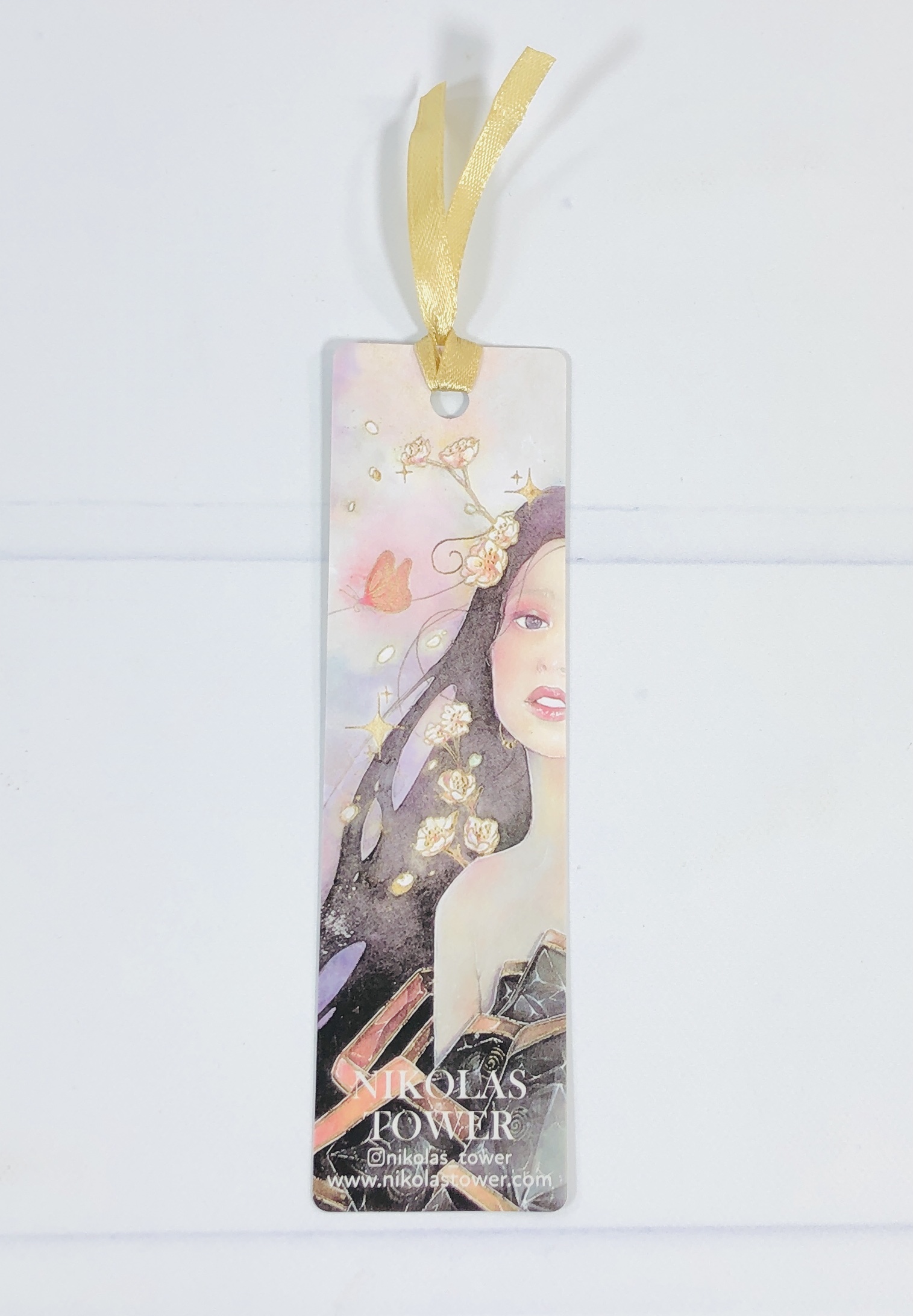 Here is the other side. They are of the same picture, just different angles. You can see the original work here. The bookmark is 5.25″ long, not including the ribbon.
@ameruu Notepad is a collaboration between the artist and STICKII. It measures 3.5″ x 2.75″ and there are 15 pages.
@ameruu Sticker Sheet is another collab by @ameruu and it has cranes, bamboo, koi, and sakura. So pretty!
Floral Washi Strips will certainly make my planner look spring-like in a hurry!
Hardscape Sticker Sheet Hardscaping are structures that are meant to stay in the garden. Here we have a bridge, lanterns, and pagodas. Printed on washi.
Nikolas Tower Sticker Sheet Here is a sheet filled with images from the same artist who did the bookmark. Printed on washi with gold metallic accents.
Sakura and Pagodas Sticker Sheet These must be the lanterns mentioned in the theme for the month! Printed on paper.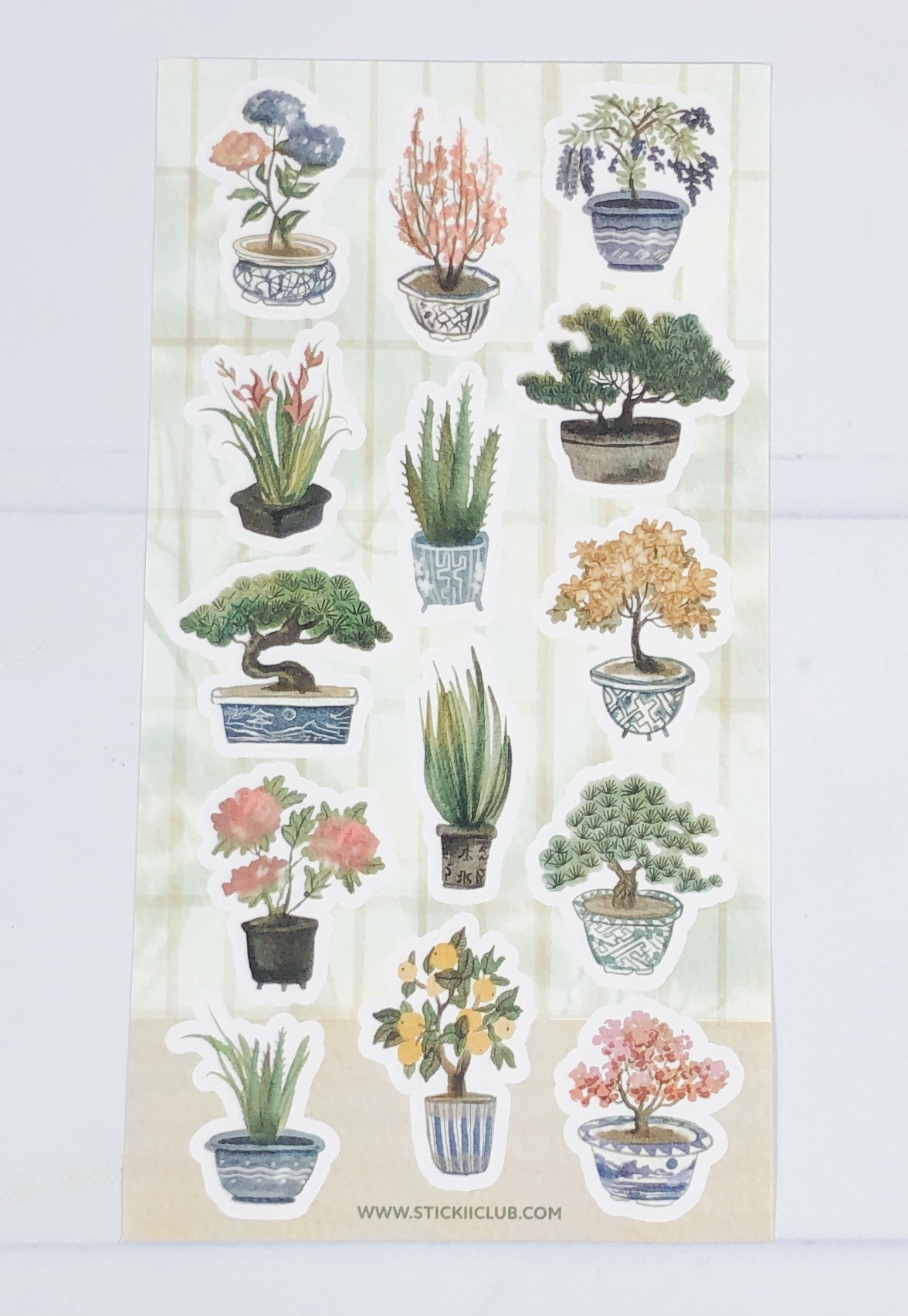 Bonsai Sticker Sheet has mini trees that look super interesting, I love the way the trunks twist in some of the pictures. Printed on paper.
Sakura Sticker Sheet looks like it has chrysanthemums as well as cherry blossoms. I love the gold metallic accents, they make the stickers look like they are illuminated!
The February By The Lantern Light STICKII sticker pack had lots of images that look like they are inspired by Japan, like cherry blossoms, bonsai, and pagodas. I use them in my planner but they are perfect for journals, snail mail, or however you wish to use them, in fact, let me know in the comments how you like to use them! You might be able to find these stickers or even the whole pack in the STICKII online shop in the month following their release. If you wish to change your pack from month to month based on the spoilers, then you must do so by the 27th, although the packs will continue to be open for new subscriptions until the 6th.
Let us know what you think of this month's STICKII pack!