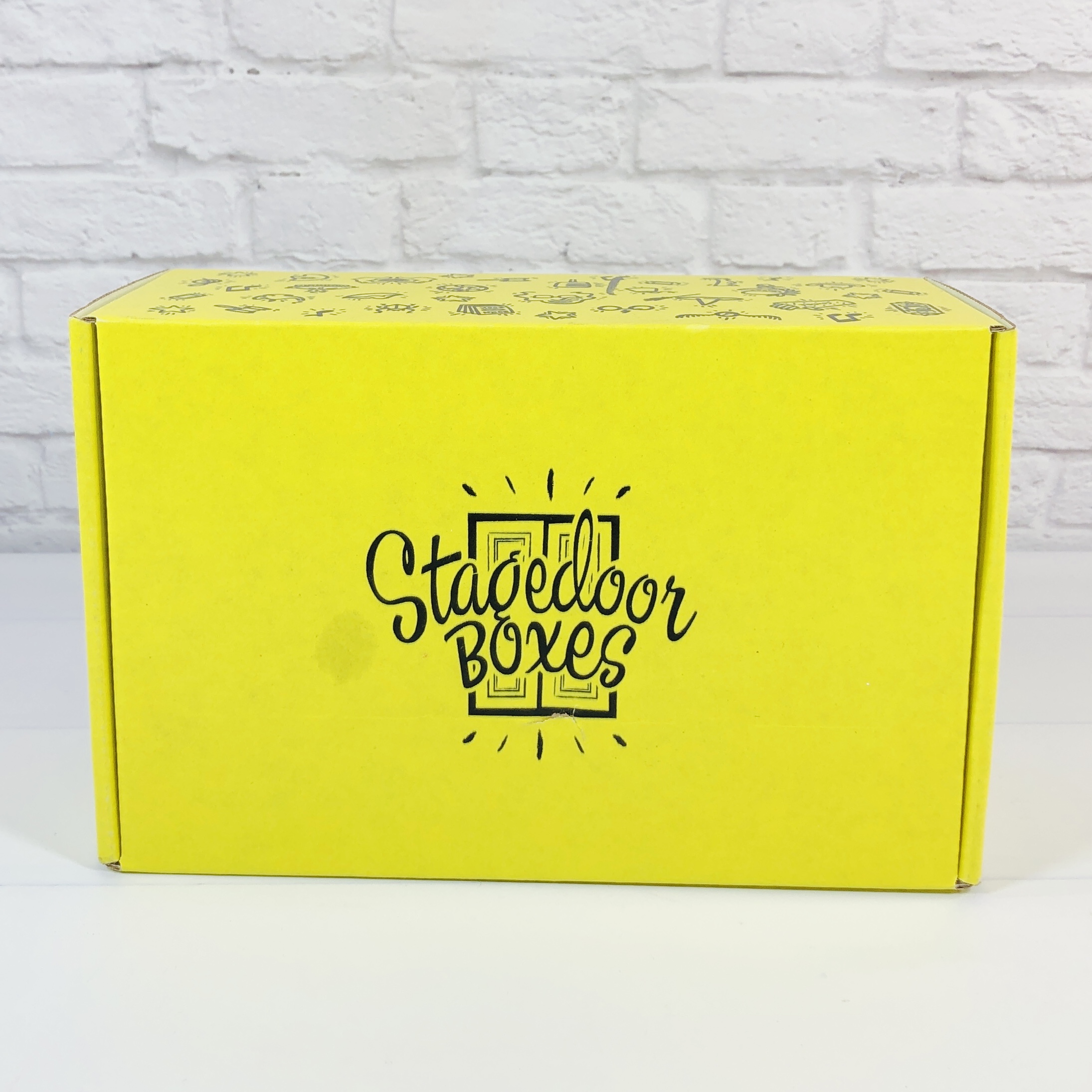 Stagedoor Boxes is a monthly subscription box that sends super cool Broadway and musical theater themed items. They promise to send 4-5 unique musical theatre everything like themed stickers, candles, t-shirts, and more. The products will be a mystery but Stagedoor Boxes takes your favorite and least favorite shows into consideration to come up with a box just for you. Stagedoor Boxes are $49.95 a month and this box ships internationally, just contact them directly for the postage rates.
Is Stagedoor Boxes for me?

Do you love theater? Have you found yourself performing entire musicals, and playing every character in your shower? Do you believe there's no business like show business? Do you miss listening to overtures in person because you typically skip over them on the cast album? Do you crave Jonathan Groff spitting in your face? Would you accept standing room at this point to just see a show? Do you just love Broadway? Then yes, this box is for you.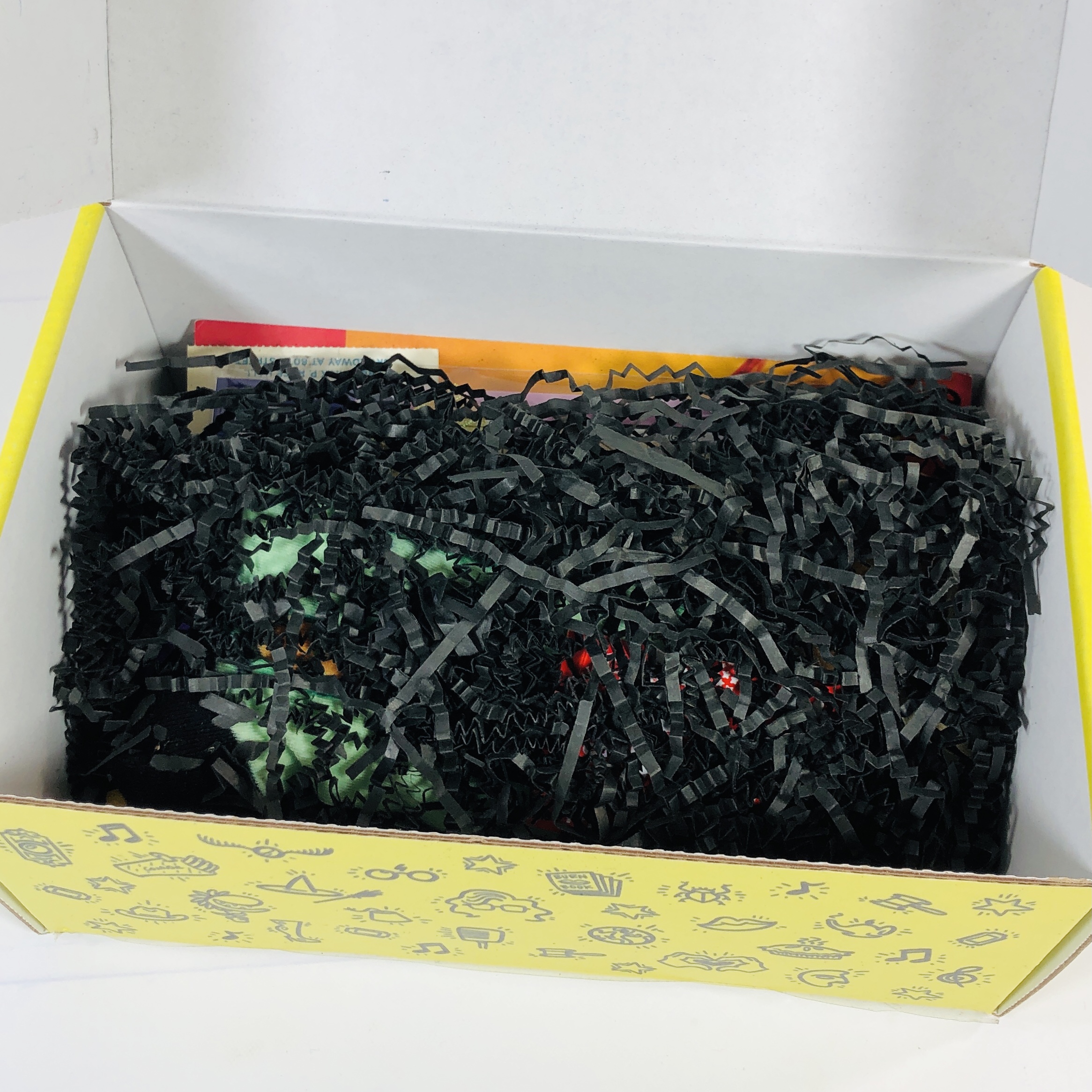 I am reviewing it with the help of my 17-year old daughter, who is into musical theater, has taken theater classes and been in performances, and who is currently in (online) theater class in high school. She loves Hamilton, Dear Evan Hansen, Come From Away, and so many others and we are always listening to her favorites through Spotify in the car. In other words, this is her box. They get her.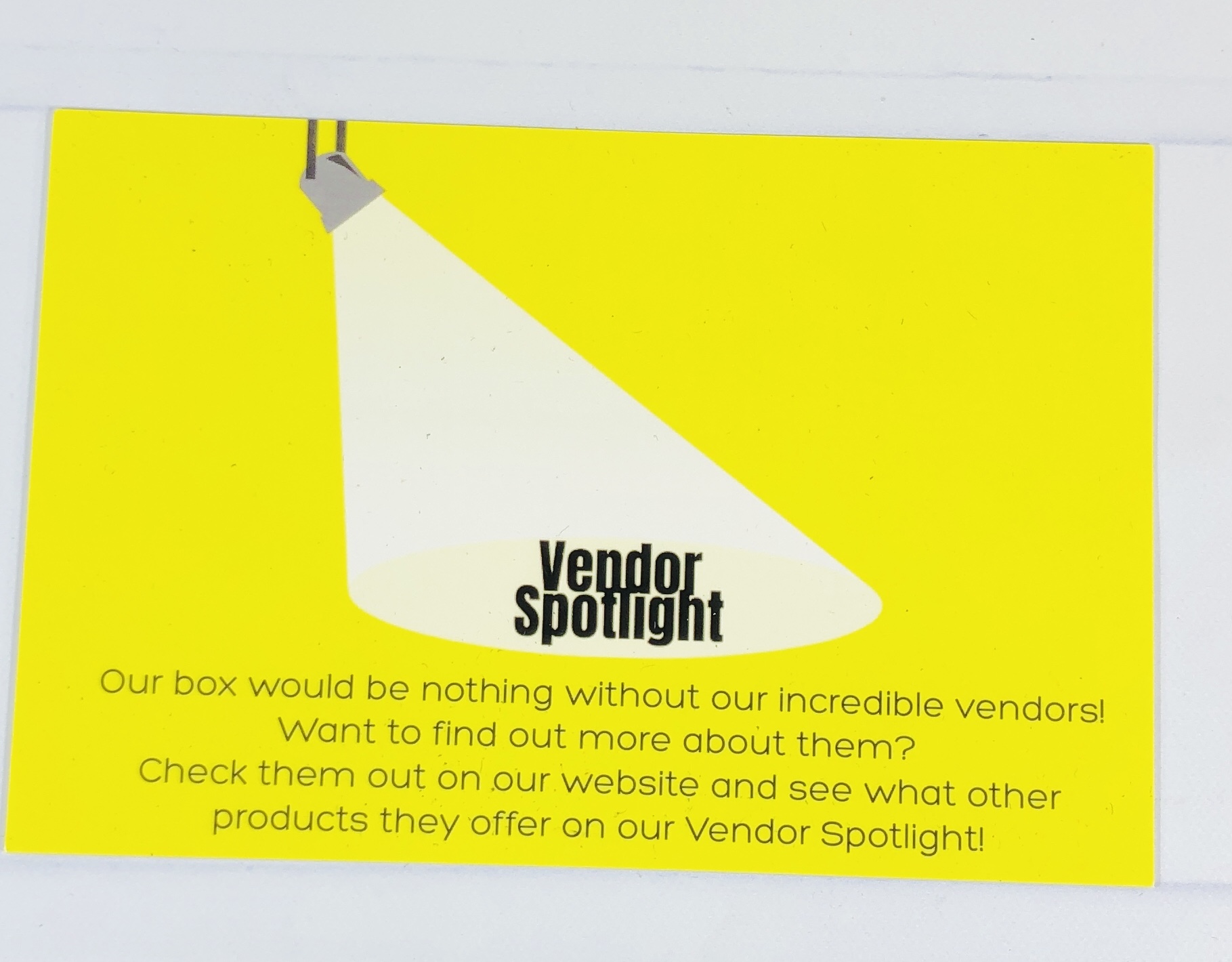 I received a card that tells me I can find out more about the featured vendors on the Stagedoor Boxes website and find links to their websites.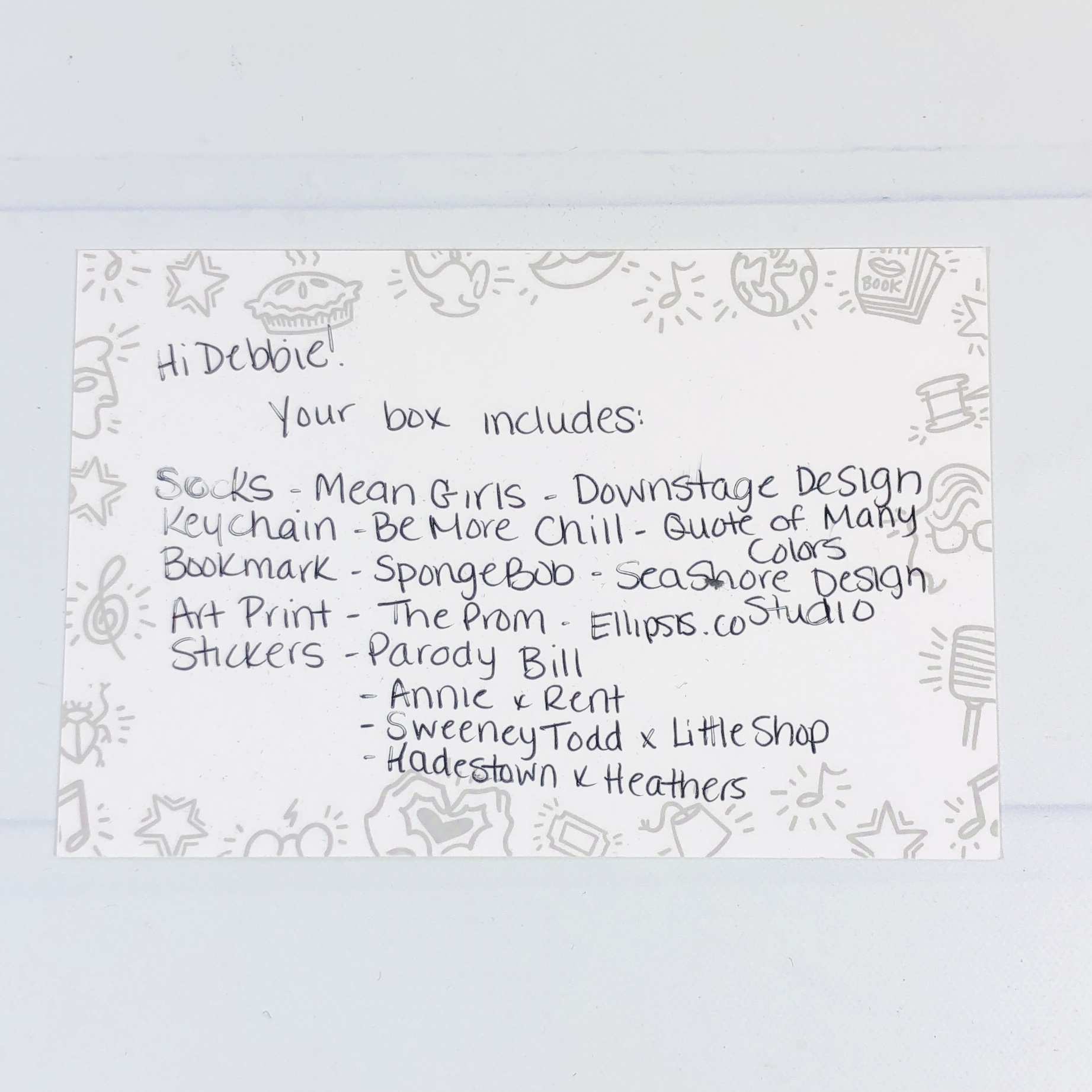 The back of the card listed what I would find in my box.
Next was a little card…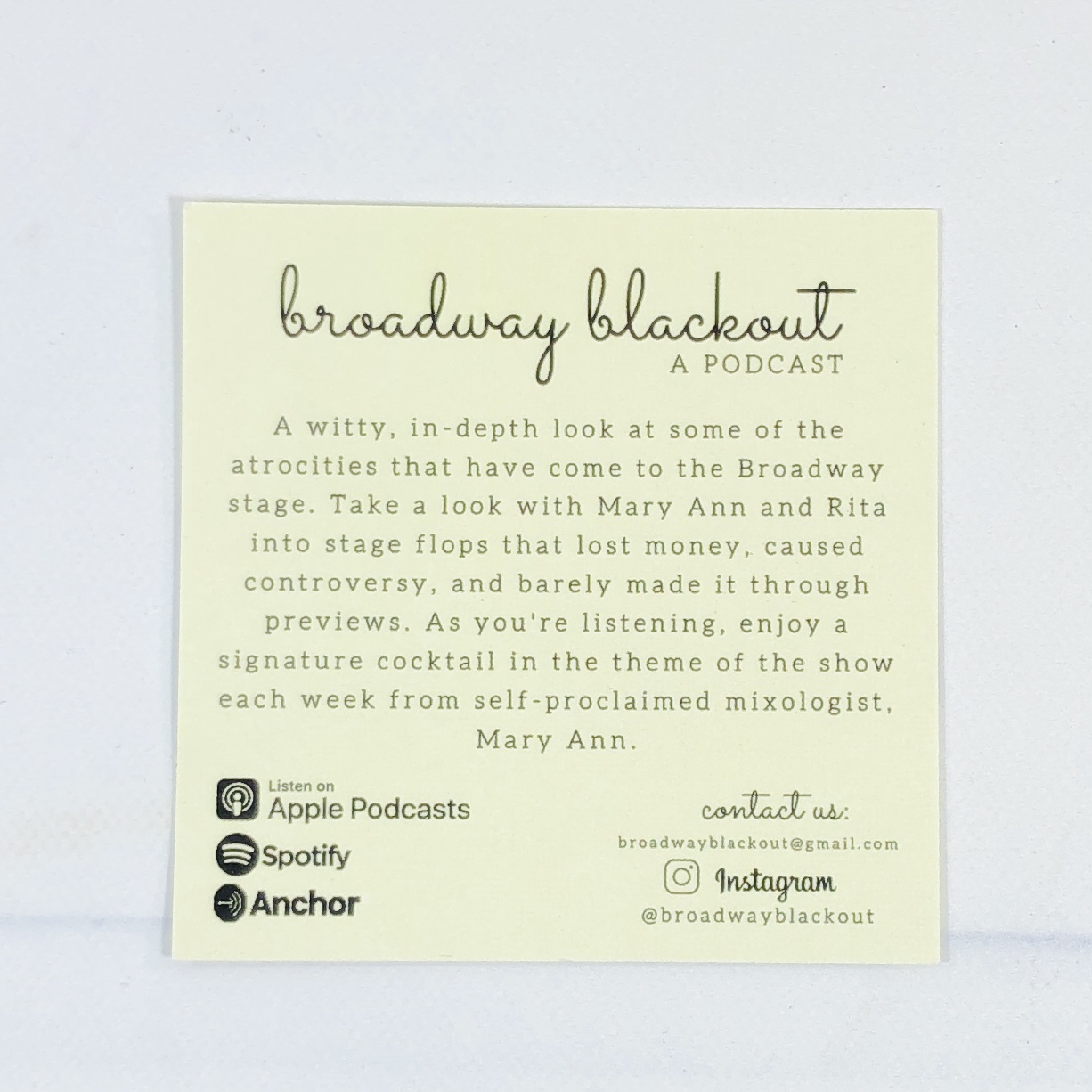 …that described a podcast about flops on Broadway.
Everything in the box!
Everything out of the box! Please keep in mind that boxes will vary from person to person based on your favorite fandoms!
Redbubble Downstage Design Mean Girls The Musical Socks, One Size ($16.15) Mean Girls the Musical has sayings that are unique, that won't be found in the movie. I believe this has something to do with Halloween costumes?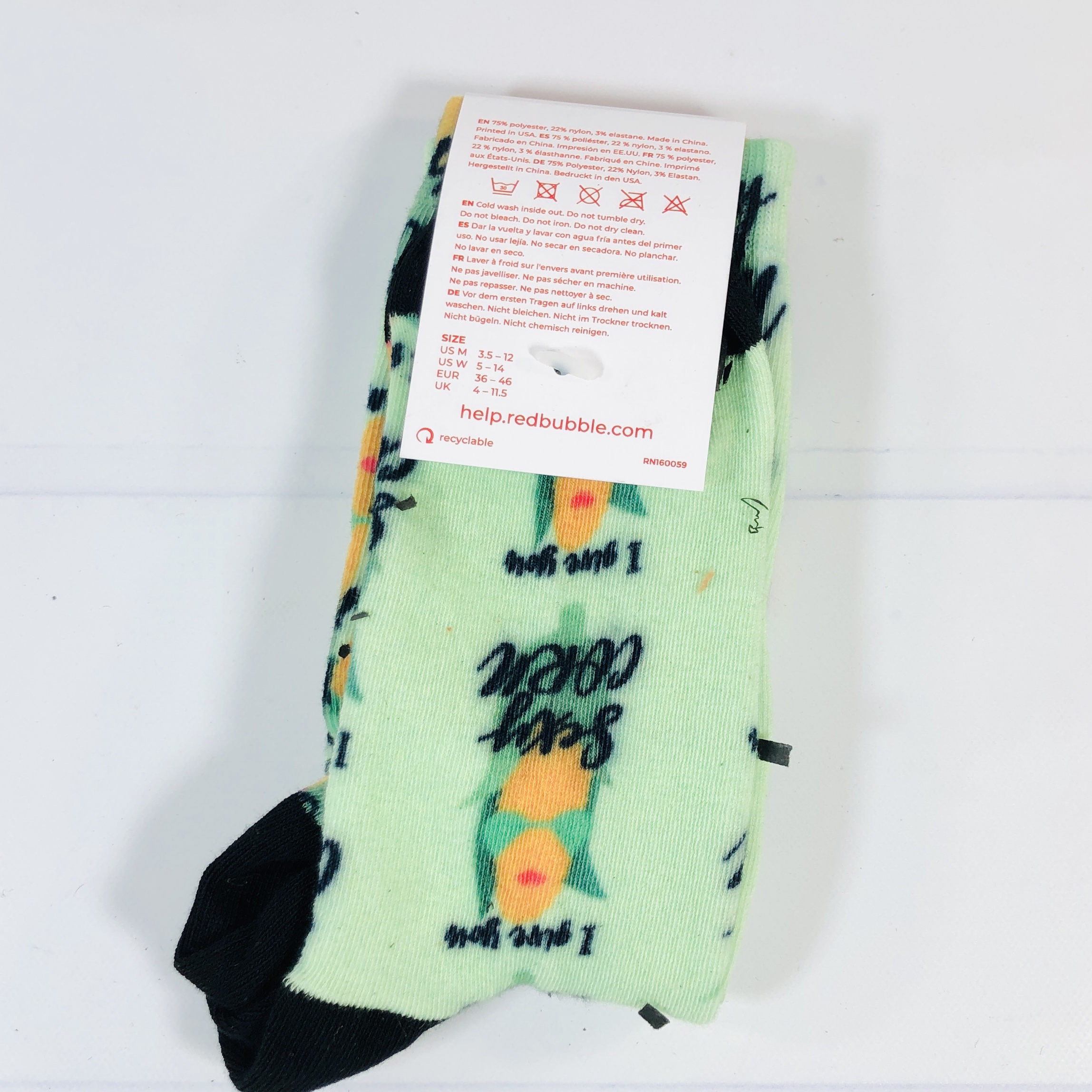 The tag tells me these will fit women's shoe sizes 5-14 or men's size 3.5-12. They are meant to be washed cold and turned inside out. They should be air dried.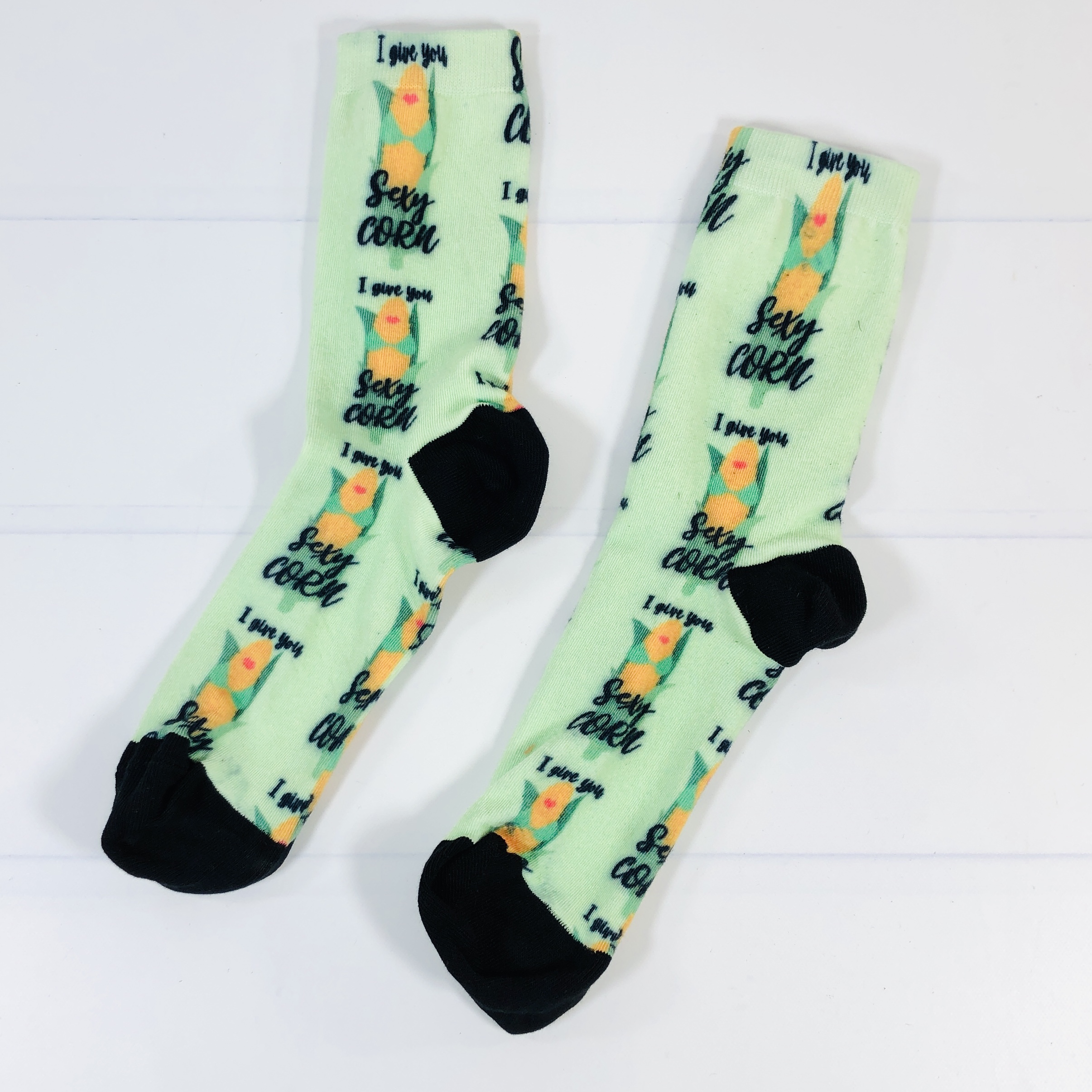 The body is green and the heels and toes are black.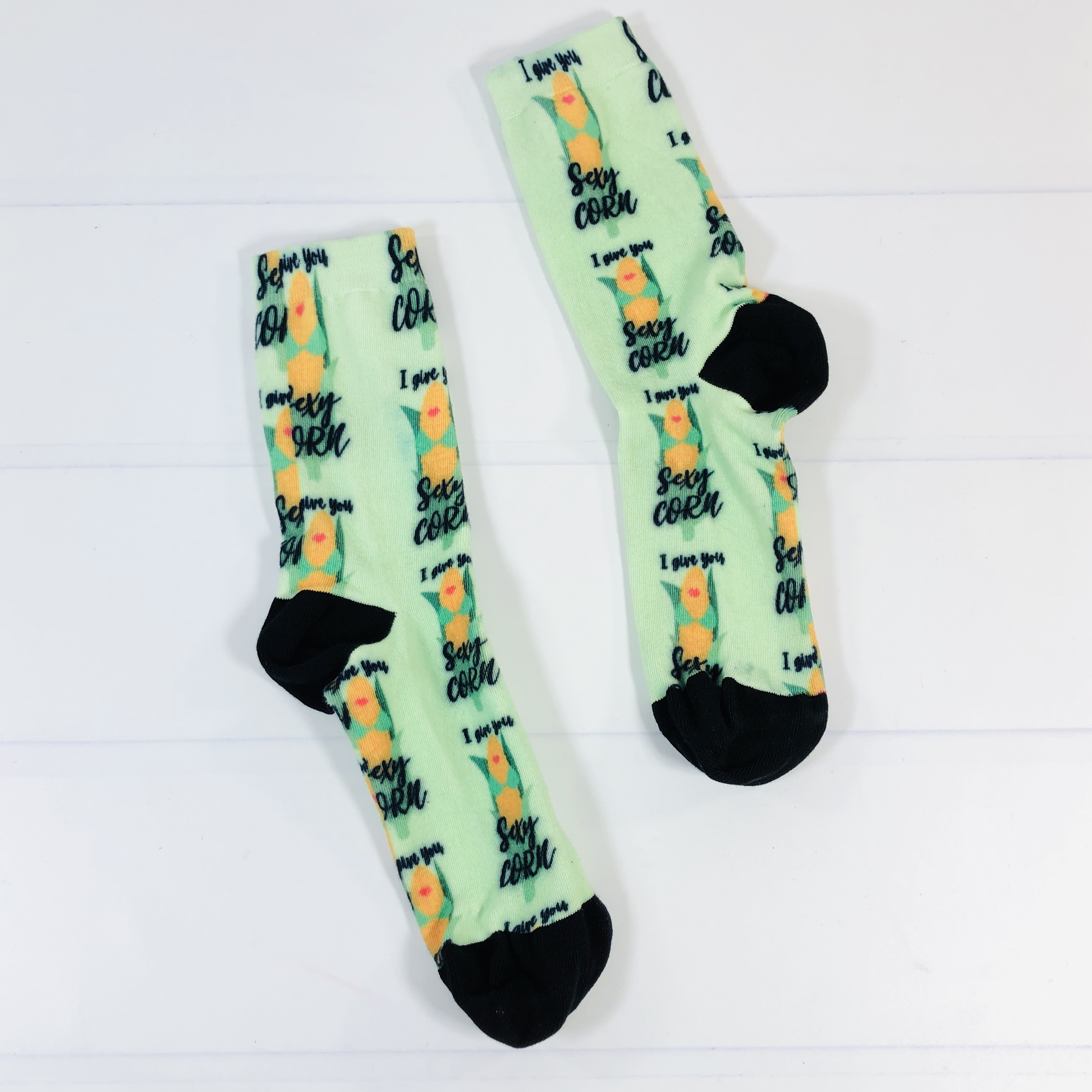 The corn is wearing a bikini or bra top and the socks say "I give you SEXY CORN" all over.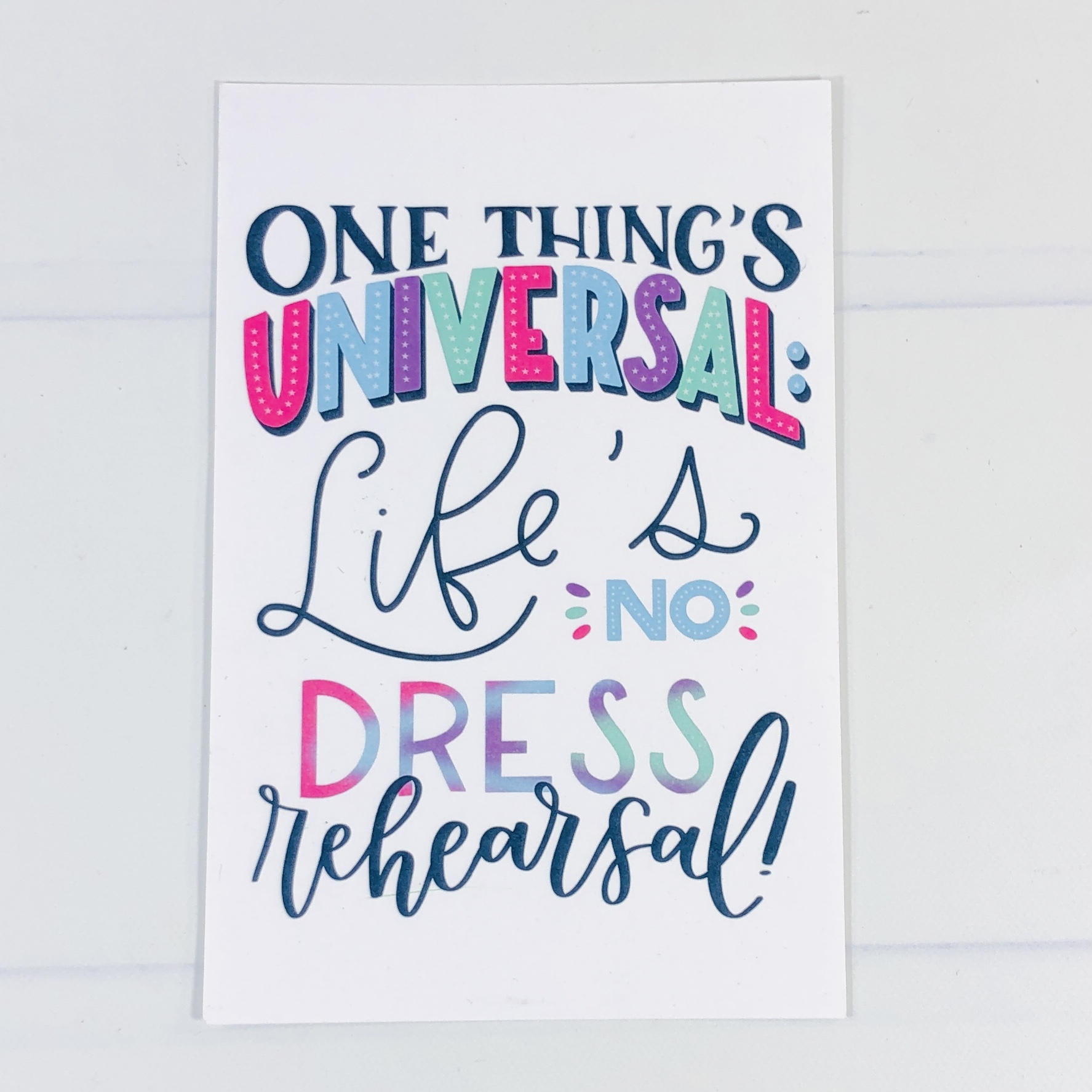 Art Print of The Prom by Ellipsis Co. This print is from a musical based on the real-life situation surrounding a teenager who wanted to attend the prom with her girlfriend. The card is 4″ x 6″ and is suitable for framing or propping on a little easel.
Playbill Dated June 2005 The Playbill has a ticket attached to the front cover!
Among the ads there are articles and on the night that the ticket was valid, there was a program called True Colors: A Celebration of Music and Dance at the Lincoln Center. Cyndi Lauper was listed as one of the guests!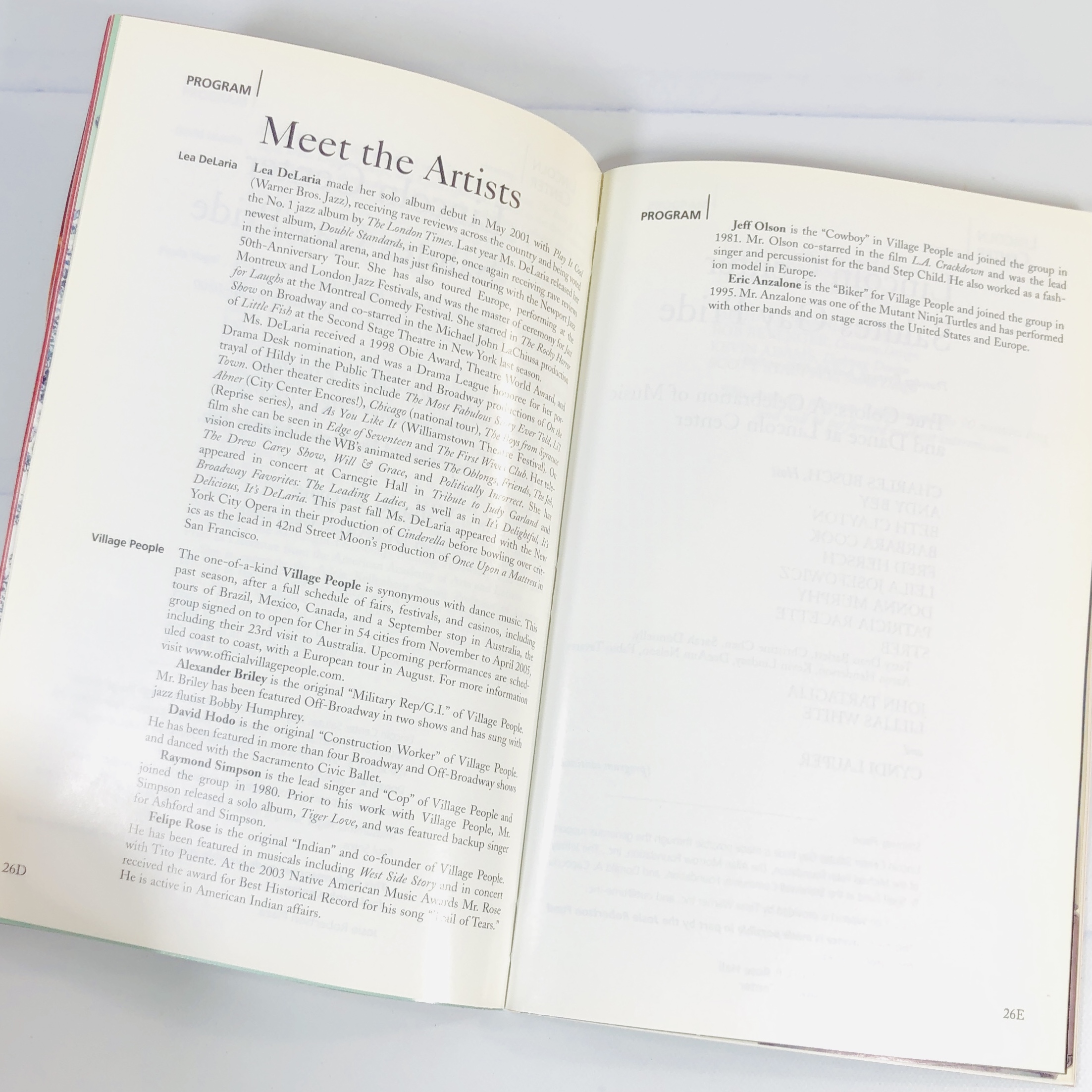 There are bios of all of the guests and on a different night they had The Village People perform. I bet that was a fun show!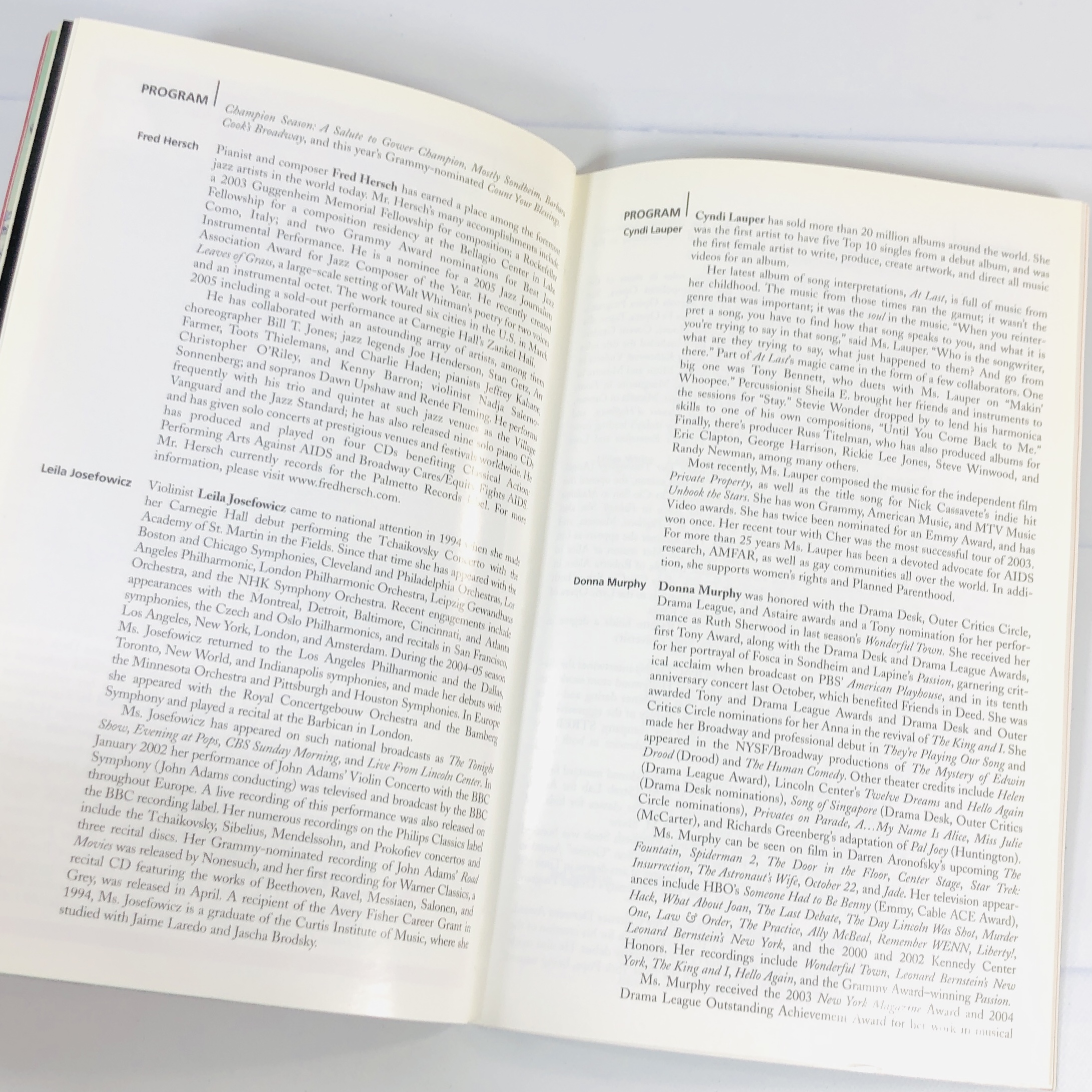 Here's the page with Cyndi Lauper's info!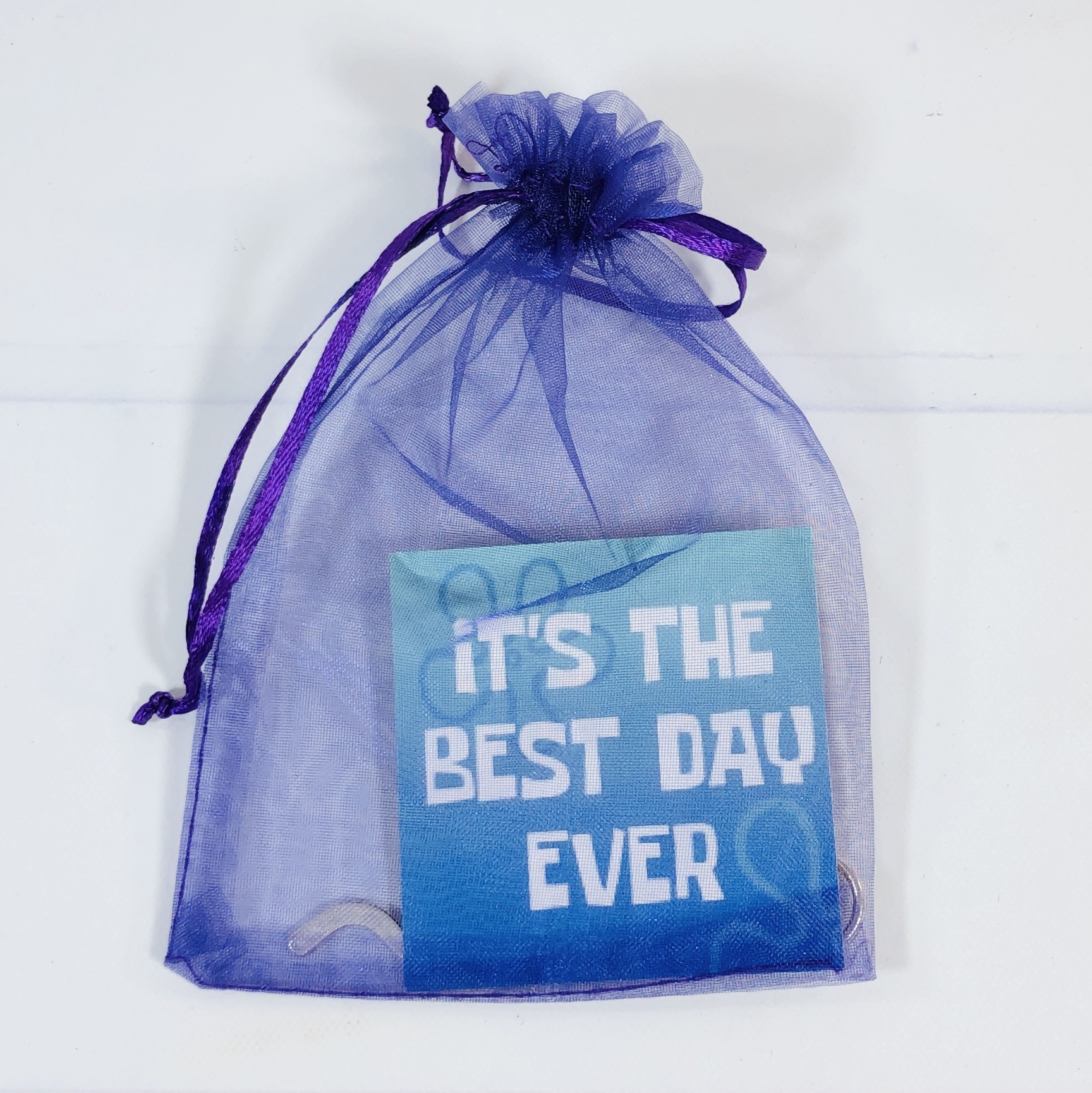 The next couple of items came in a purple pouch.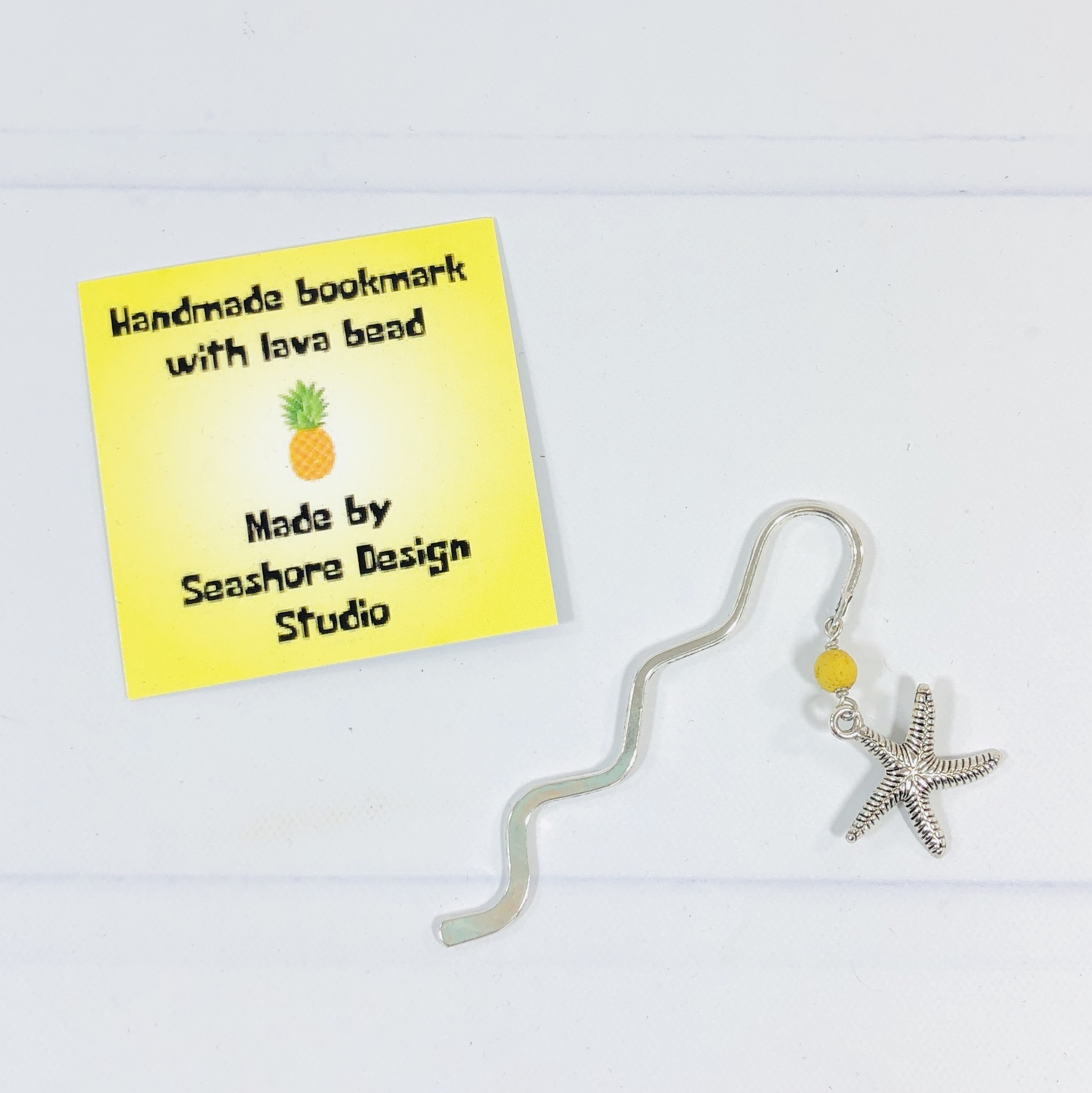 Seashore Design Studio Sponge Bob Bookmark ($8.50 value) The bookmark is inspired by Spongebob The Musical. It has a silver tone squiggly body, a starfish charm, and a yellow lava bead. It is about 3″ long.
The next bag held a collection of Parodybill Stickers. 
These are mashups of musicals. From the top we have Heatherstown ($2.95), which is a mix of Hadestown and Heathers; Barber Shop of Horrors ($2), which combines Sweeney Todd and Little Shop of Horrors; and Angel ($2.95), which is Annie X Rent. The stickers are all about 3″ long.
Quote Of Many Colors Be More Chill Keychain ($5) It looks like this shop is only doing prints for the time being but she will put musical sayings on canvas. This keychain is from Be More Chill.
Coloring Broadway The Prom Unruly heart Postcards ($7.95) A set of 4 postcards, 4″ x 6″, inspired by the musical The Prom is next.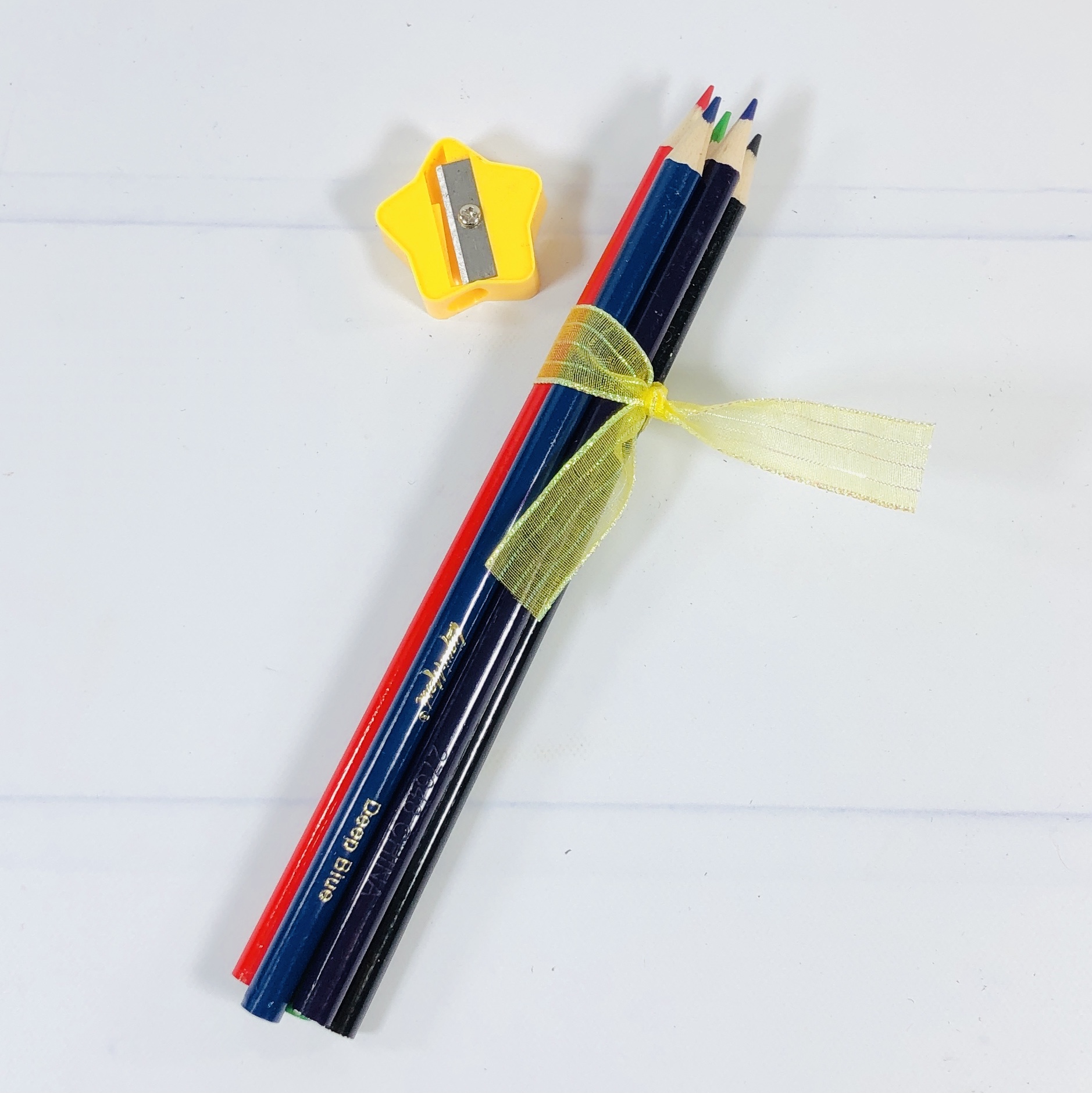 It also came with 5 coloring pencils and a pencil sharpener!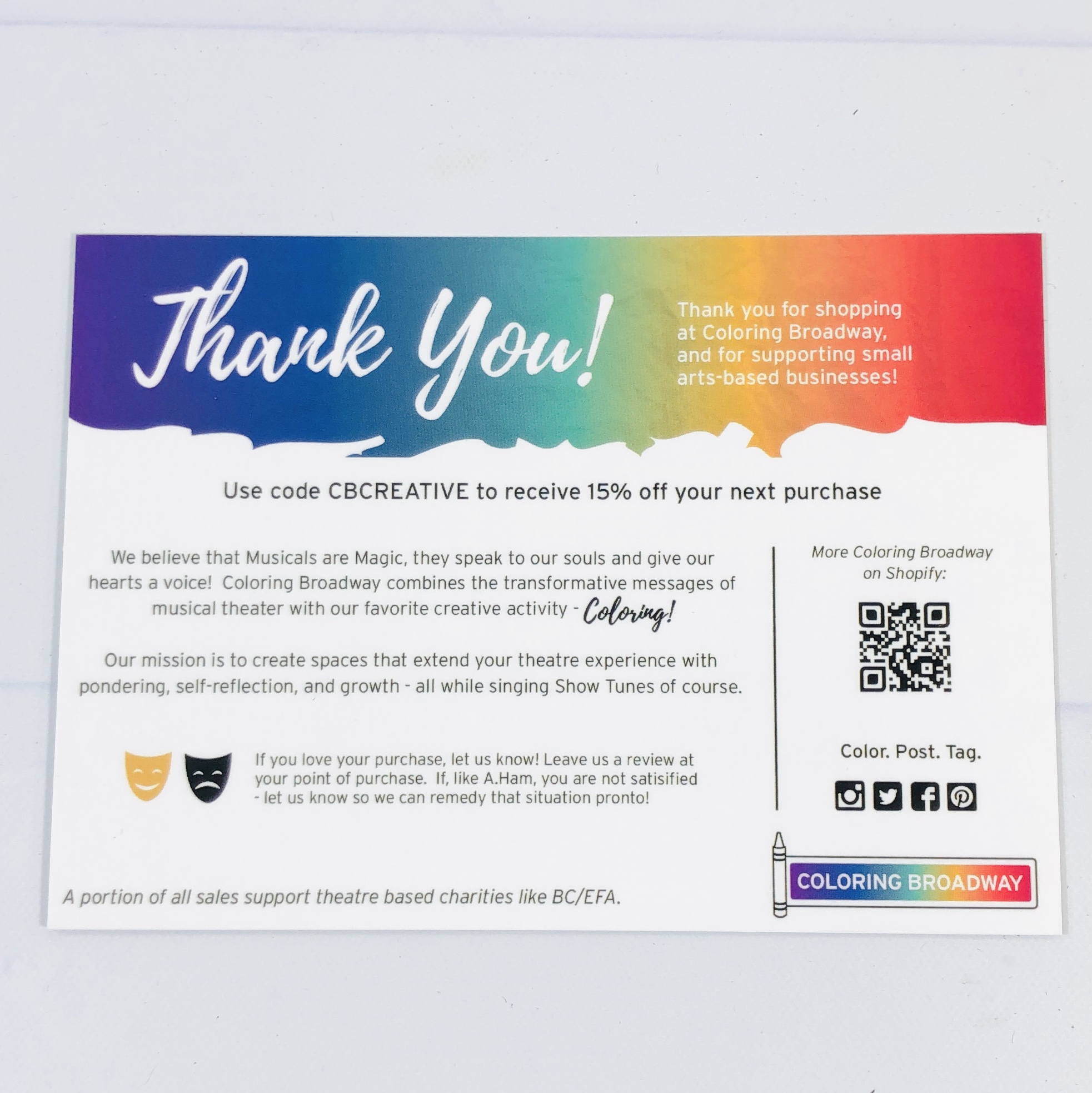 There was a card inside with a discount code for a future purchase.
Even the back of that card can be colored!
Here are the four postcards. The backs of the cards have a space for a stamp, note, and address. They also have a # that you can follow to see when other people post their cards!
The March collection from Stagedoor Boxes is filled with a sweet combo of items! The stickers are cool, who knows what they will mash together next! The coloring postcards are perfect for relaxing and the pencils are already sharpened and ready to go. The socks are kooky, the print and keychain are ready to use, and the Playbill is like a glimpse back in time. If you know someone who is into musical theater and maybe quite possibly sings and plays Broadway musicals on their Spotify, then this is a great way to immerse them in their favorites!
What do you think of the Stagedoor Boxes review?