SprezzaBox is a monthly men's accessories subscription box. Each box includes 5-6 high-quality accessories or grooming items, all for $28 per month.They offer a Pick Your Own Box feature, which allows customers to customize their monthly subscription! Once you place your order, they will send you instructions on how to pick your box. There are 5-6 box options monthly and there's still an option to have their stylists pick for you, in case you'd need help in choosing your box.
DEAL: Use coupon code HELLO20 to save 20% on your first box OR try using code HIGHFIVE  for a special discount.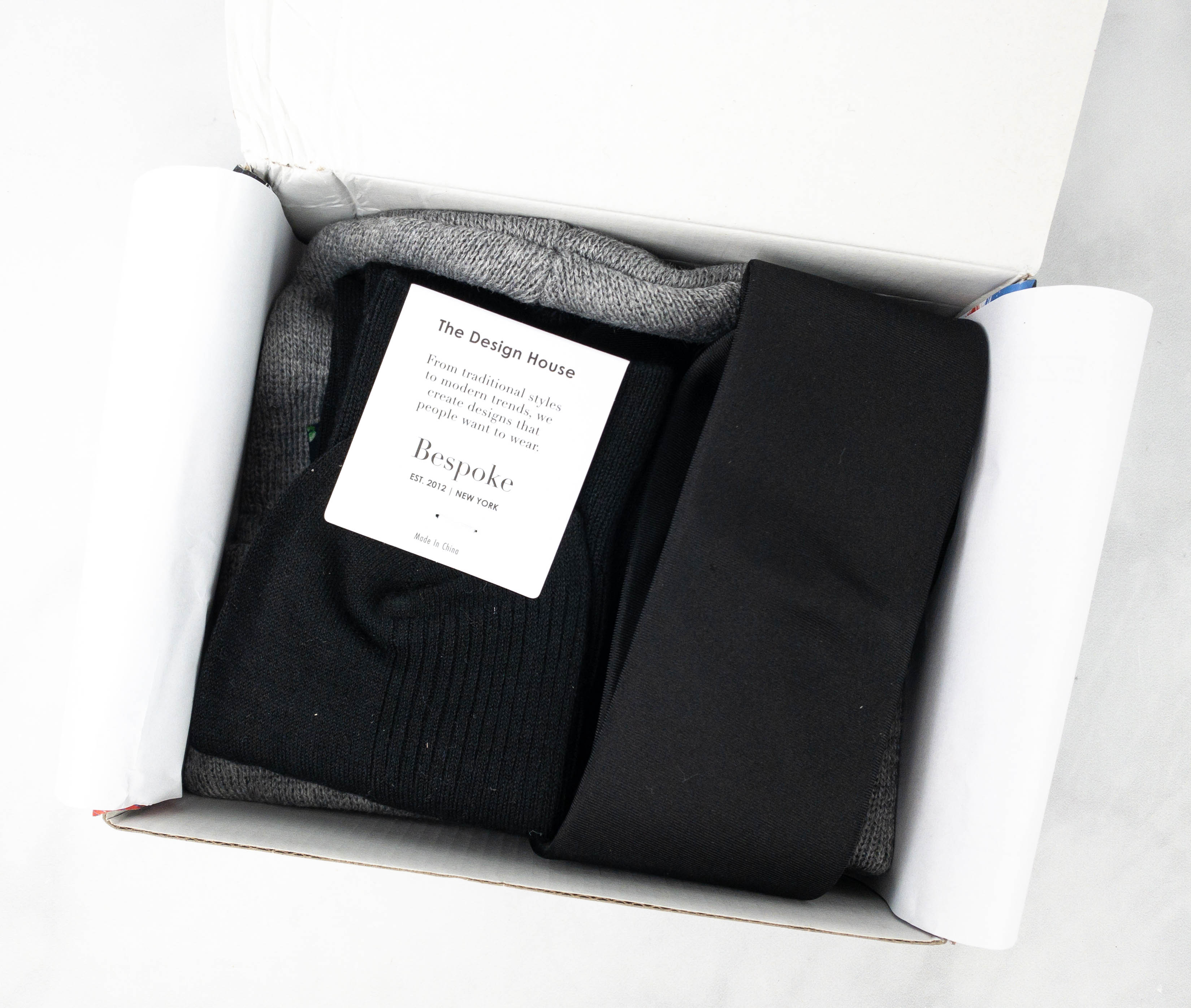 There were no extra packaging items in the box, but they arrived in great condition.
This is the review of the Blacked Out Box, one of the selections for March 2021!

This month's box includes discount cards! One is from Naked Wines and the other is from Vincero Watches.

Everything in my March 2021 box!

Sprezza Pocket Square (18) This black pocket square is made from a soft and lightweight fabric. The design is perfect for spring, as it has dainty flowers all over it.

The label also features instructions on different kinds of pocket folds.

It also has reinforced stitching on the edges so it won't easily fray after several washes!

The yellow flowers easily stand out on the pocket square's dark base color.

Dibi Beanie ($38) This month's box also included a light gray beanie. It's stylish and the soft fabric makes it comfortable to wear!

A brand logo is also stitched at the folded part of the beanie.
Bespoke Socks ($12) This box wouldn't be complete without a pair of socks! This month, the socks feature a classic black color that's easy to pair with different suits and accessories.

These socks are ideal for shoe sizes 8 to 12.
This pair is made from 61% polyester, 17% acrylic, 15% nylon, 4% wool, 2% rubber, and 1% spandex.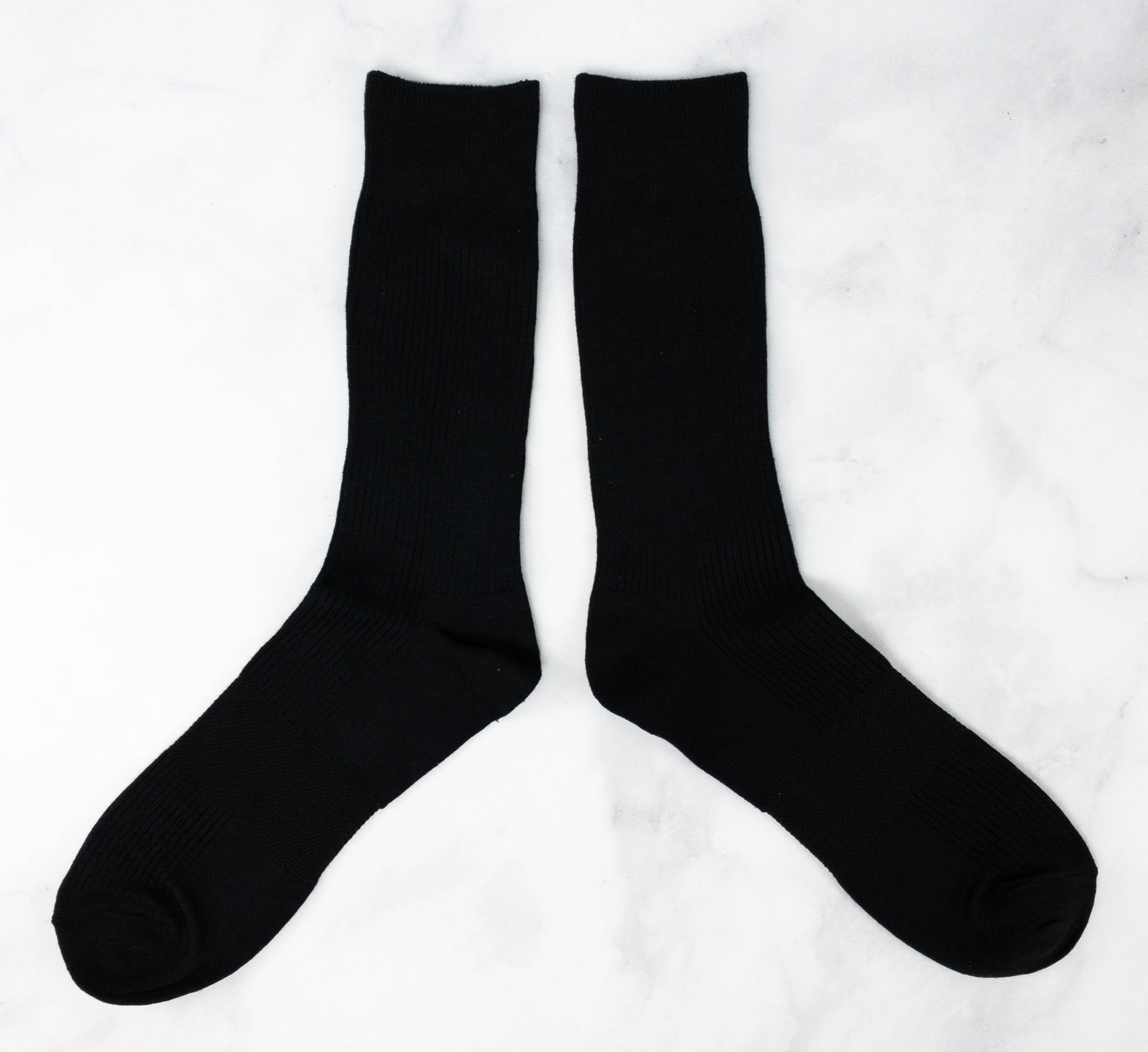 This pair of long socks helps keep me warm and cozy on a cold day. They are also soft!
Bespoke Tie ($25) You can't go wrong with the simple yet elegant vibe of this black tie!
I like it because it's versatile and it also easily makes me look well put together.
SprezzaBox never fails to send high quality accessories for men! This box is all about classic and elegant pieces, most of which are in black. They are ideal to wear on a lot of different occasions including business meetings and formal events. The gray colored beanie is also a nice accessory to keep me warm and stylish on cold days! Whether you dress up regularly or you simply want to grab new items for your accessory collection, this is a good subscription to try. You have the freedom to pick your own box, or let them surprise you! It's all up to you!
Were you happy with this month's items?