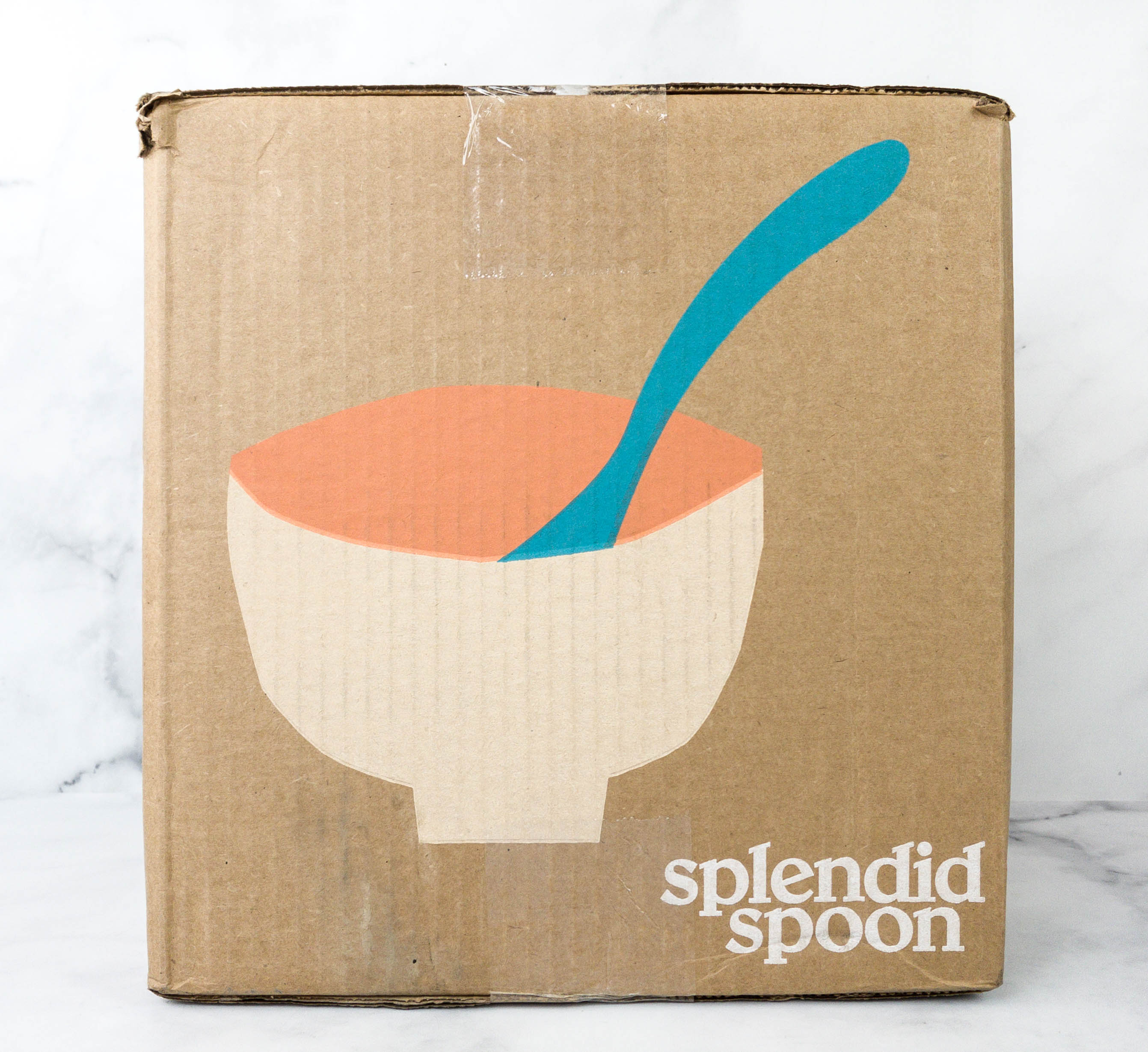 Splendid Spoon is a meal subscription plan that sends ready-to-eat smoothies, soup and grain bowls, light soups, and wellness shots. The subscription cost starts at $65 per week, and you can choose a plan from Lunch, Breakfast+Lunch, or Breakfast+Lunch+Reset. Each week, they deliver plant-based and gluten-free meals to the subscribers, and the orders can also be customized every week by including ingredient avoidances and flavors that you don't want to receive.
They also have a health program that is really easy to follow: 1 plant-based meal/per day, 15 minutes of mindful practice in a day, and a very supportive community. They also believe that a few small changes can create a lasting impact on a person's health!
This is the review of their most popular products, including the new COMFORT COLLECTION.
DEAL: Get $25 off on any plans! USE THIS LINK to get the deal.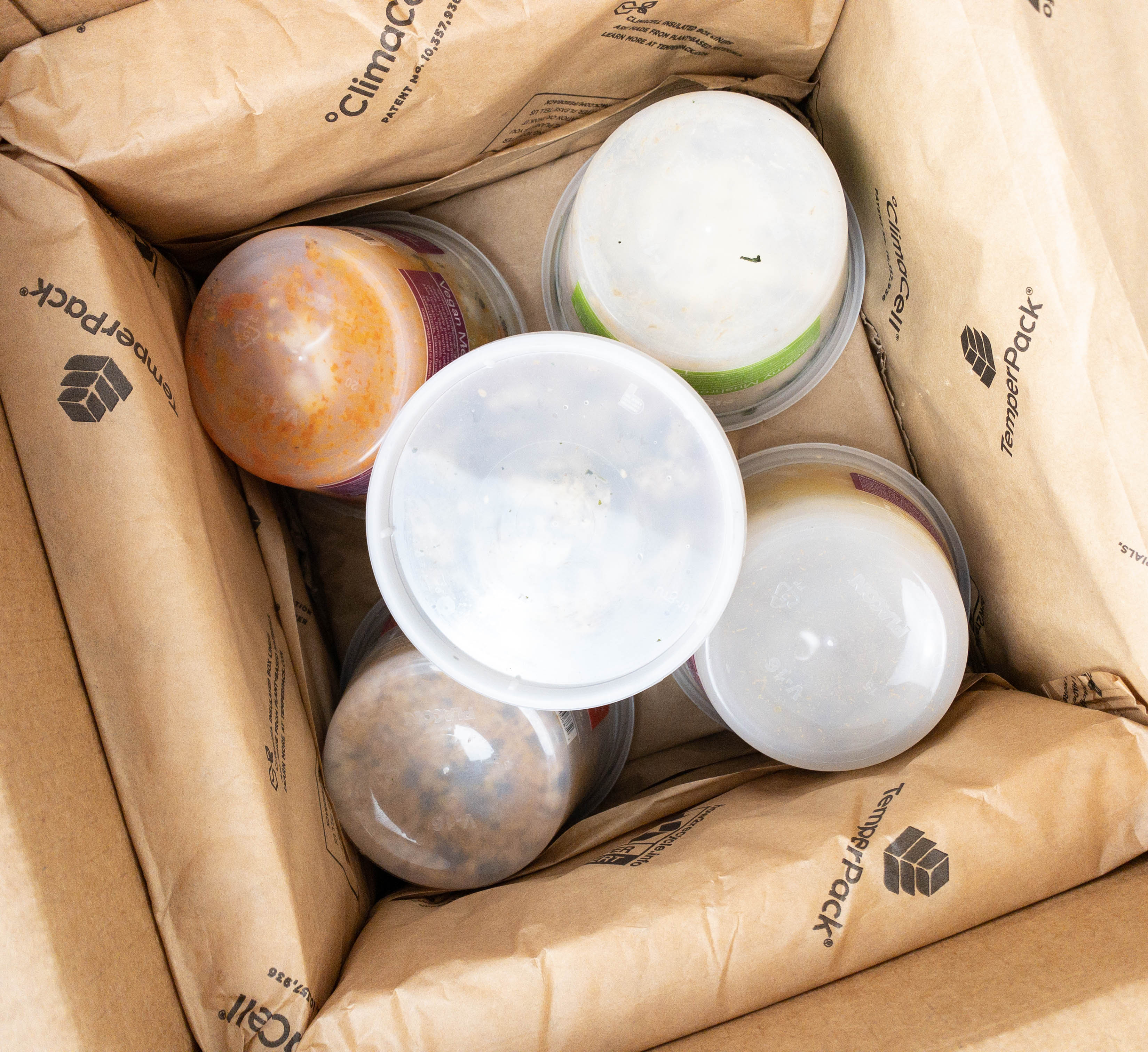 Splendid Spoon partners with FedEx to ensure that the packages are handled properly during transit. The meals are delivered frozen, semi-frozen, or even chilled.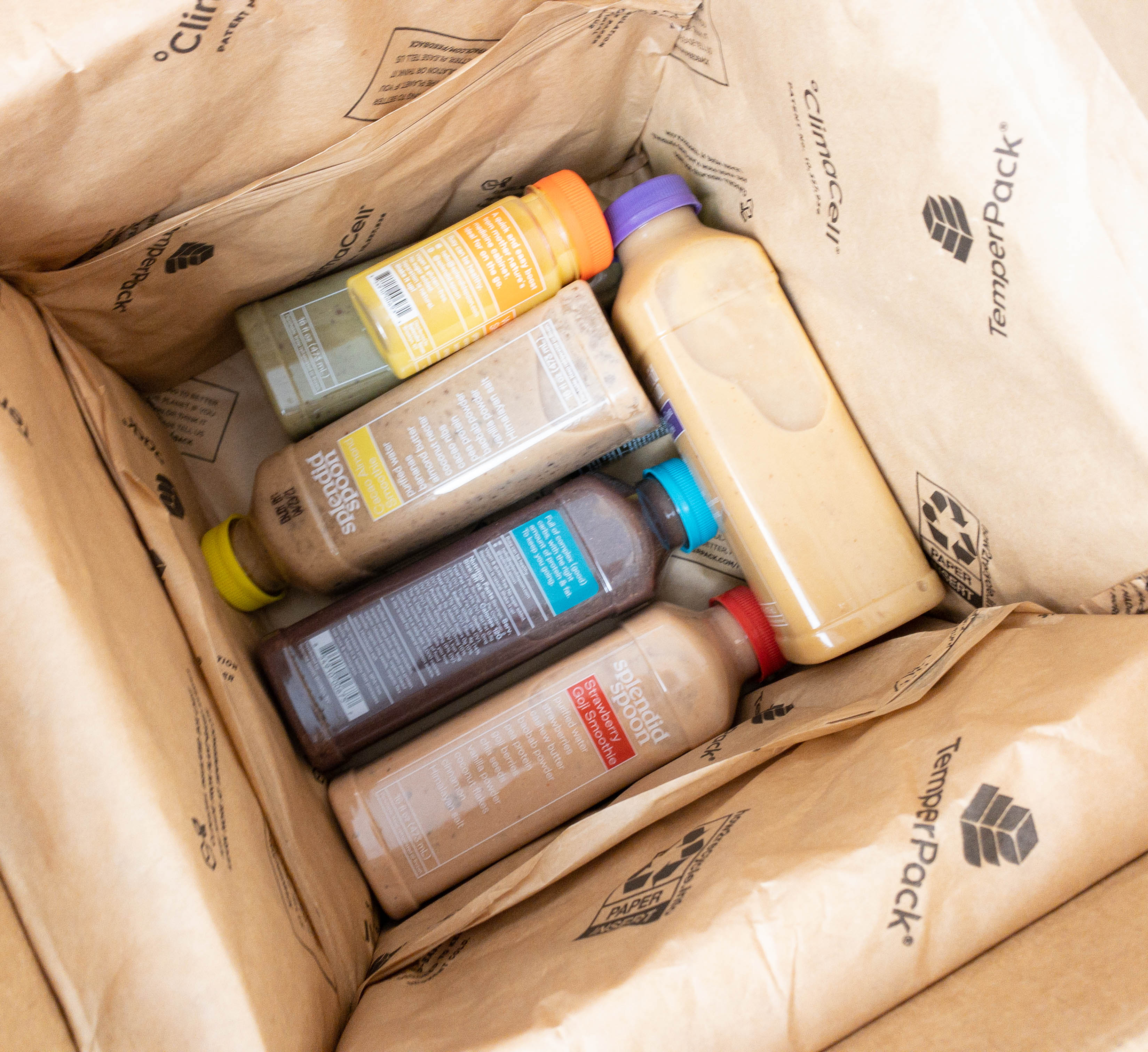 They come in containers that are plant-based insulated.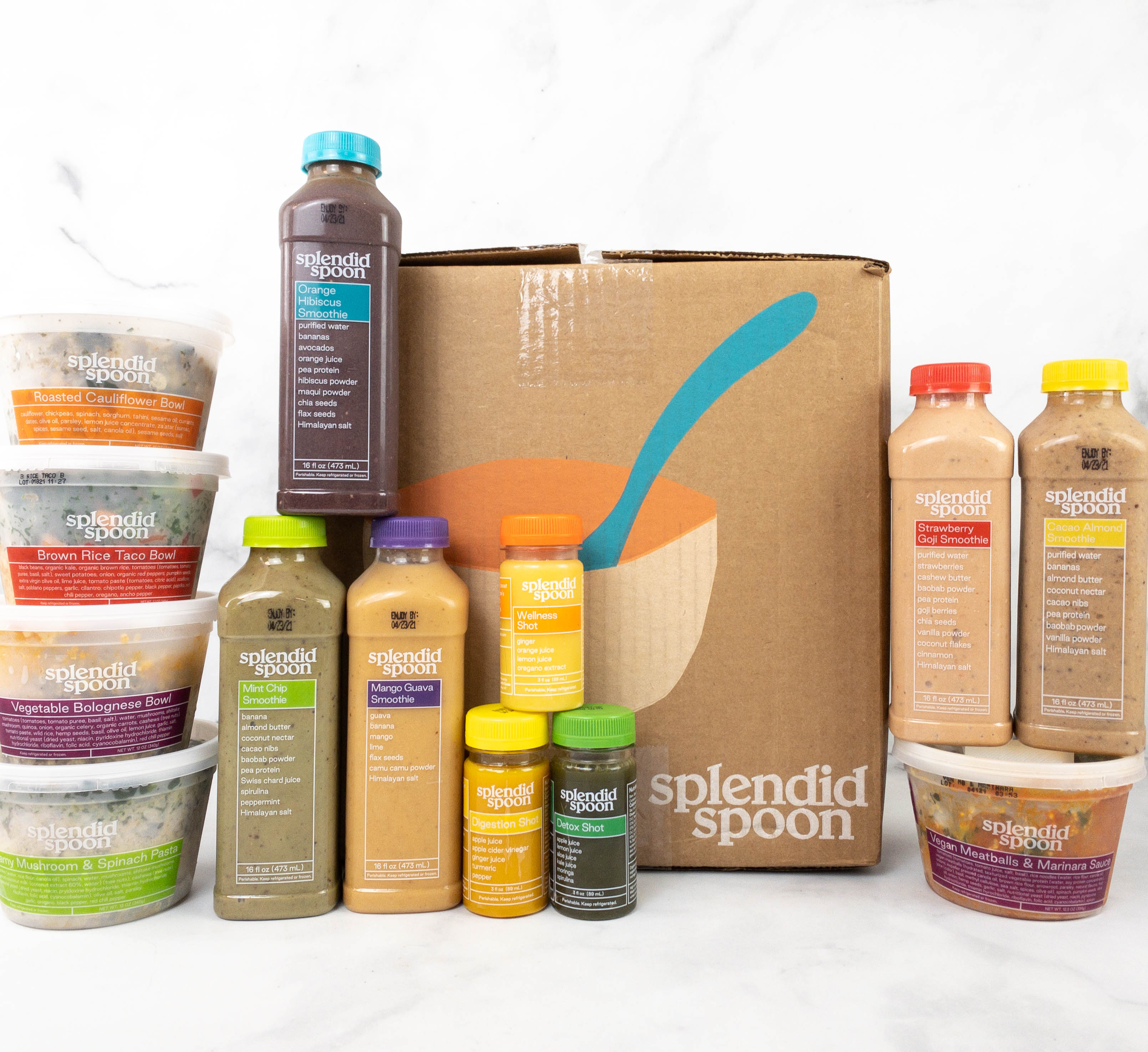 Everything in my box!
This month's featured Splendid Spoon bowls are Roasted Cauliflower Bowl, Vegan Meatballs & Marinara Sauce, Creamy Mushroom & Spinach Bowl, Vegetable Bolognese Bowl, and Brown Rice Taco Bowl.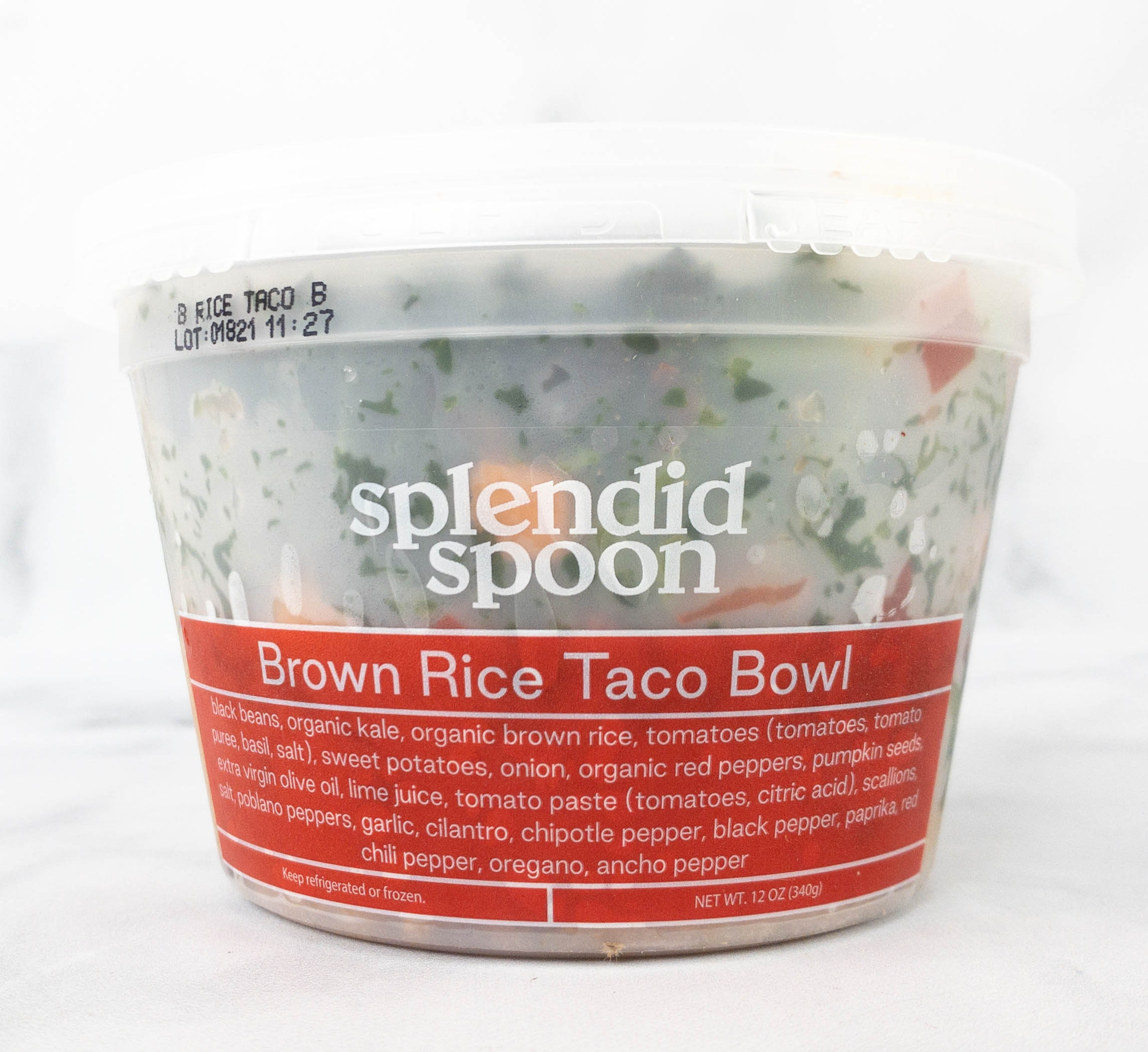 Brown Rice Taco Bowl. I'm always up for ready-to-eat Tex-Mex style bowl, especially if it's as healthy as this one! It's made with lots of veggies, plus brown rice which is rich in fiber and a healthier alternative to white rice.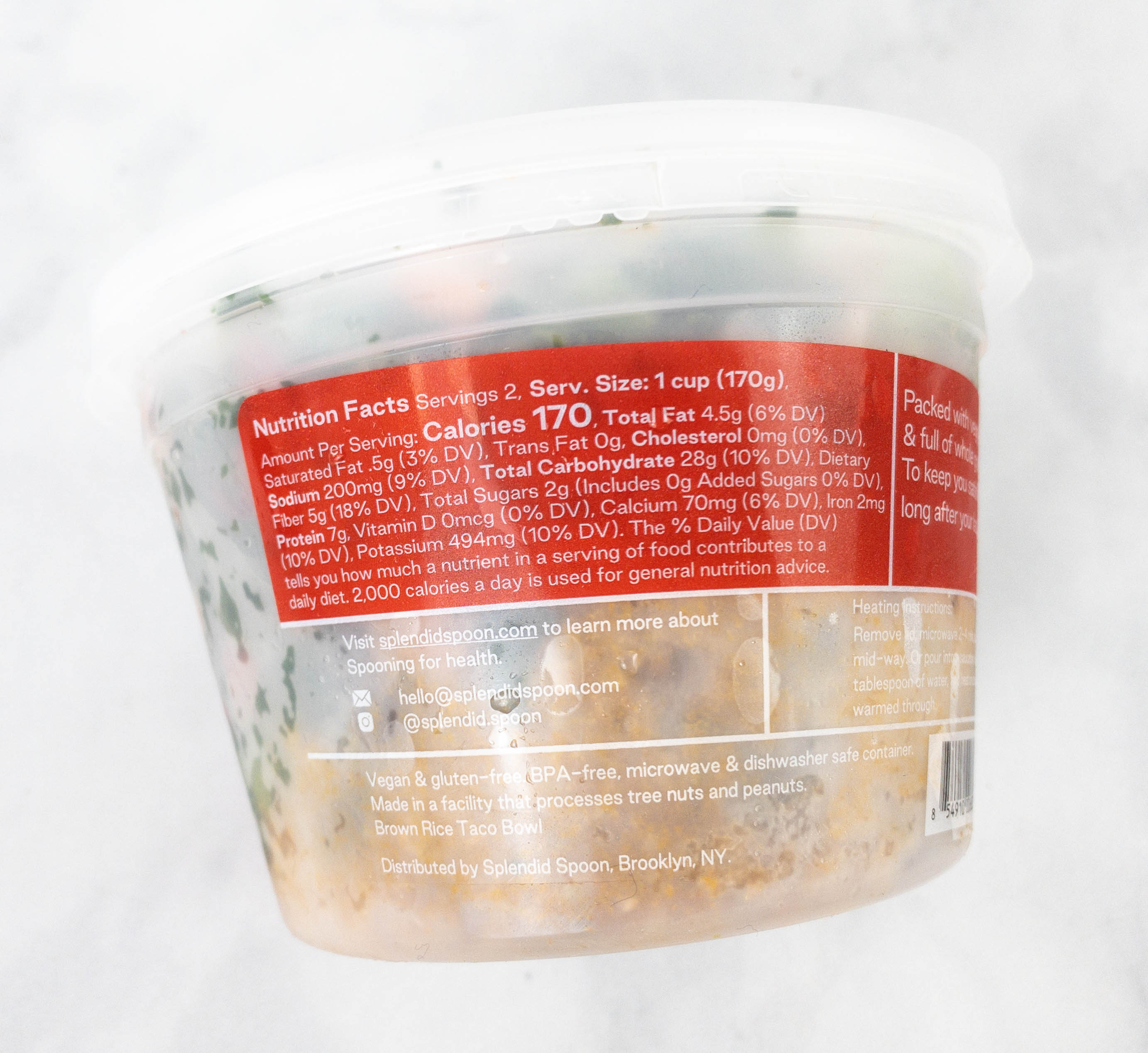 This bowl can be easily reheated. If you're using a microwave, just remove the lid and microwave for 2 to 4 minutes.  If you're using a stove, just put the contents in a saucepan, add a tablespoon of water, and then heat.
Look at all those green vegetables and the generous serving of pumpkin seeds!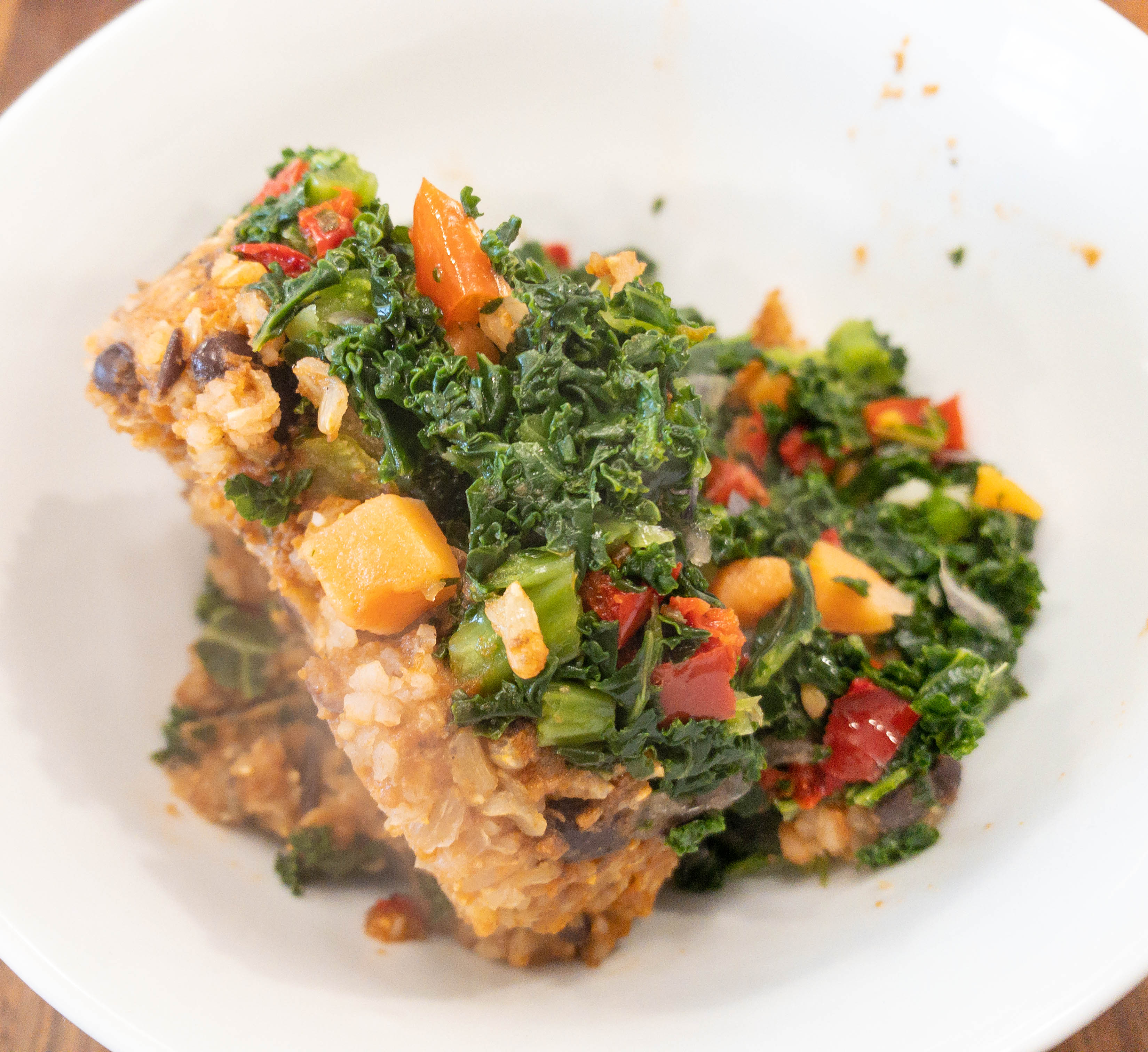 There were some black beans and tomatoes too! Yum!
This is how it looked like after heating up. It also smelled so good!
This is such a hearty meal. The smoky flavor was also on point and although it has no meat, it still made for a delicious and satisfying lunch! The crunch from the pumpkin seeds was also a wonderful addition to the meal.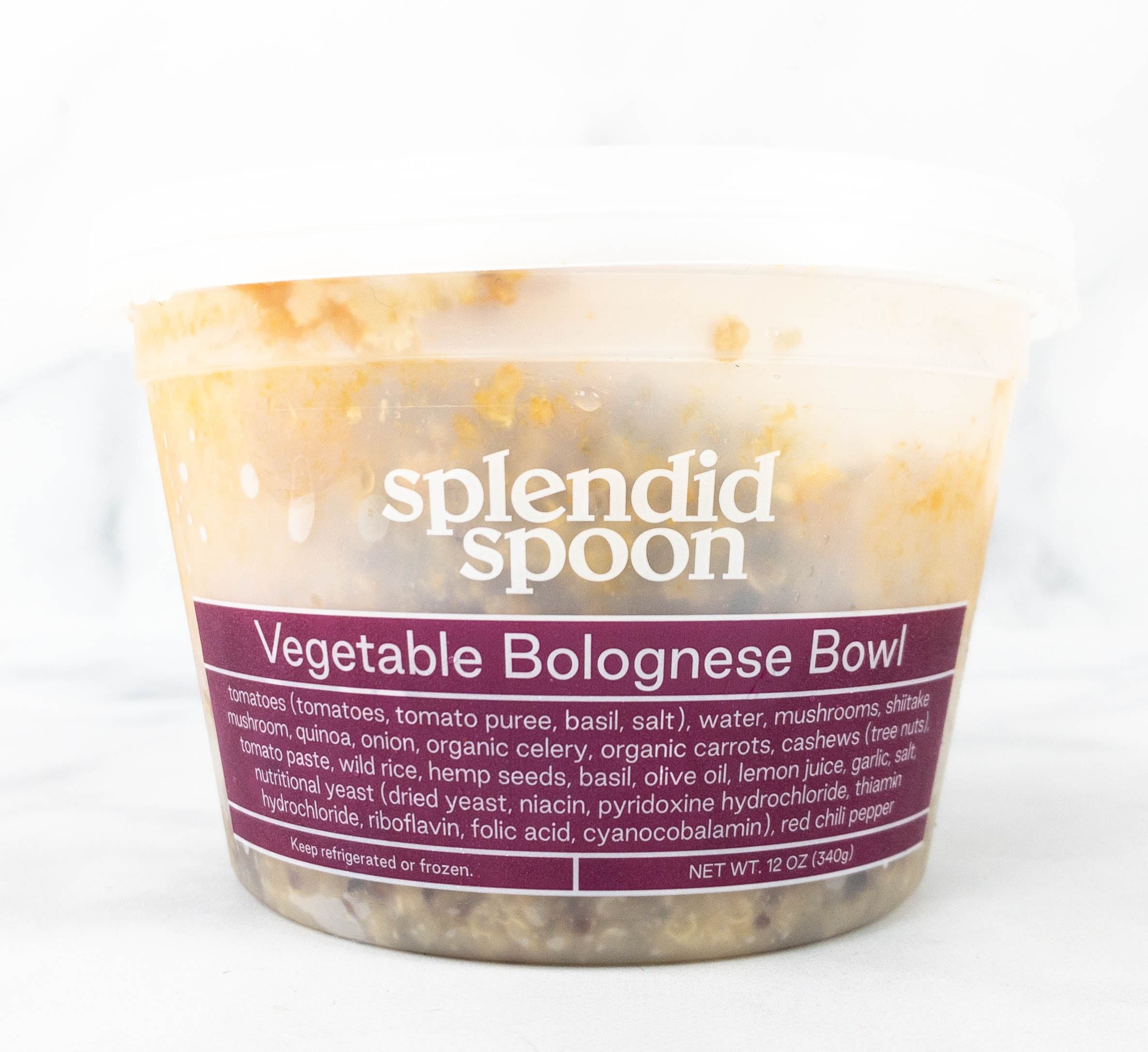 Vegetable Bolognese Bowl. Splendid Spoon's meatless take on Bolognese sauce is pretty promising. It contains antioxidant-rich tomatoes, vitamin D-rich shiitake mushrooms, and protein-rich wild rice!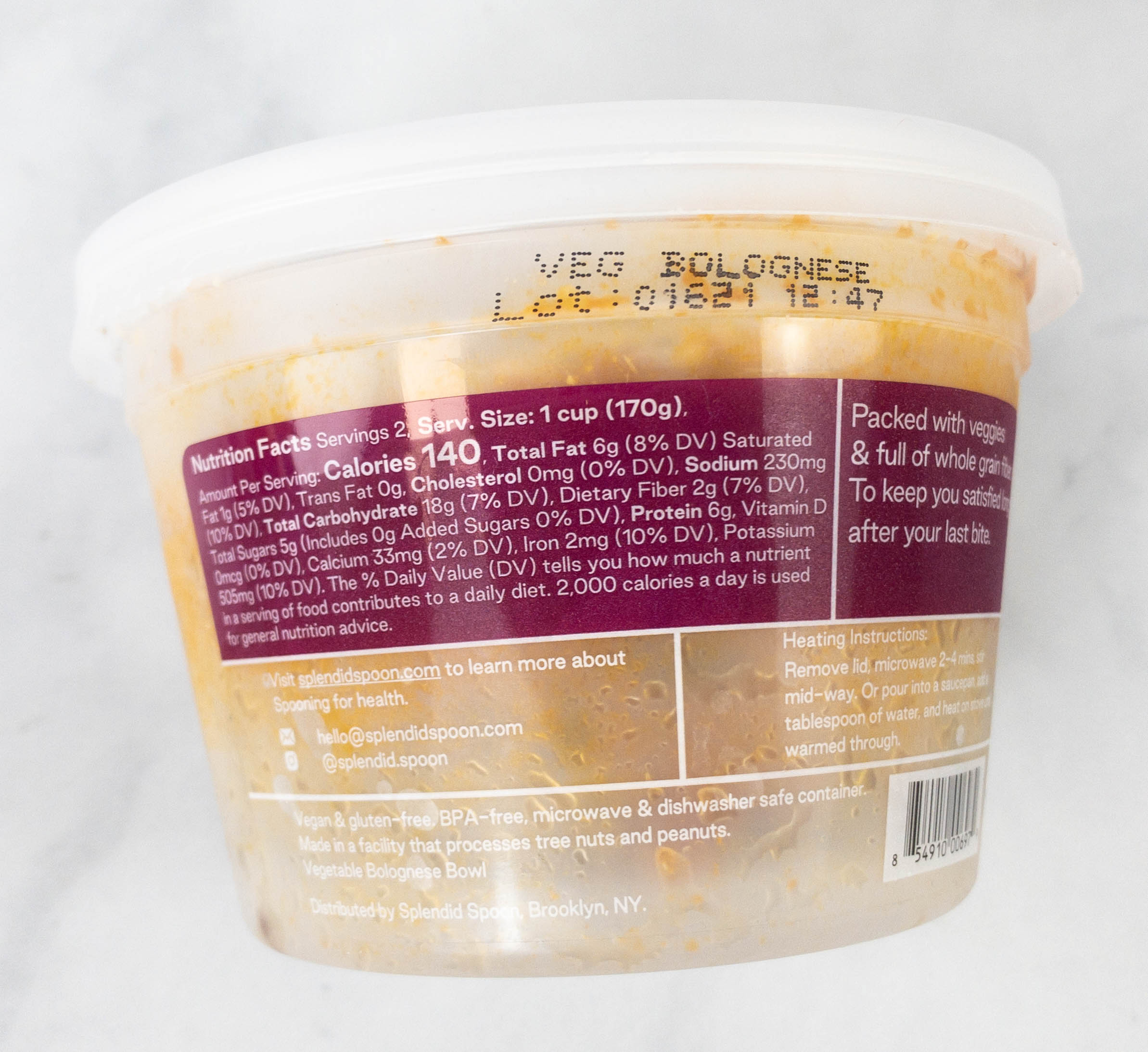 This bowl contains only 140 calories!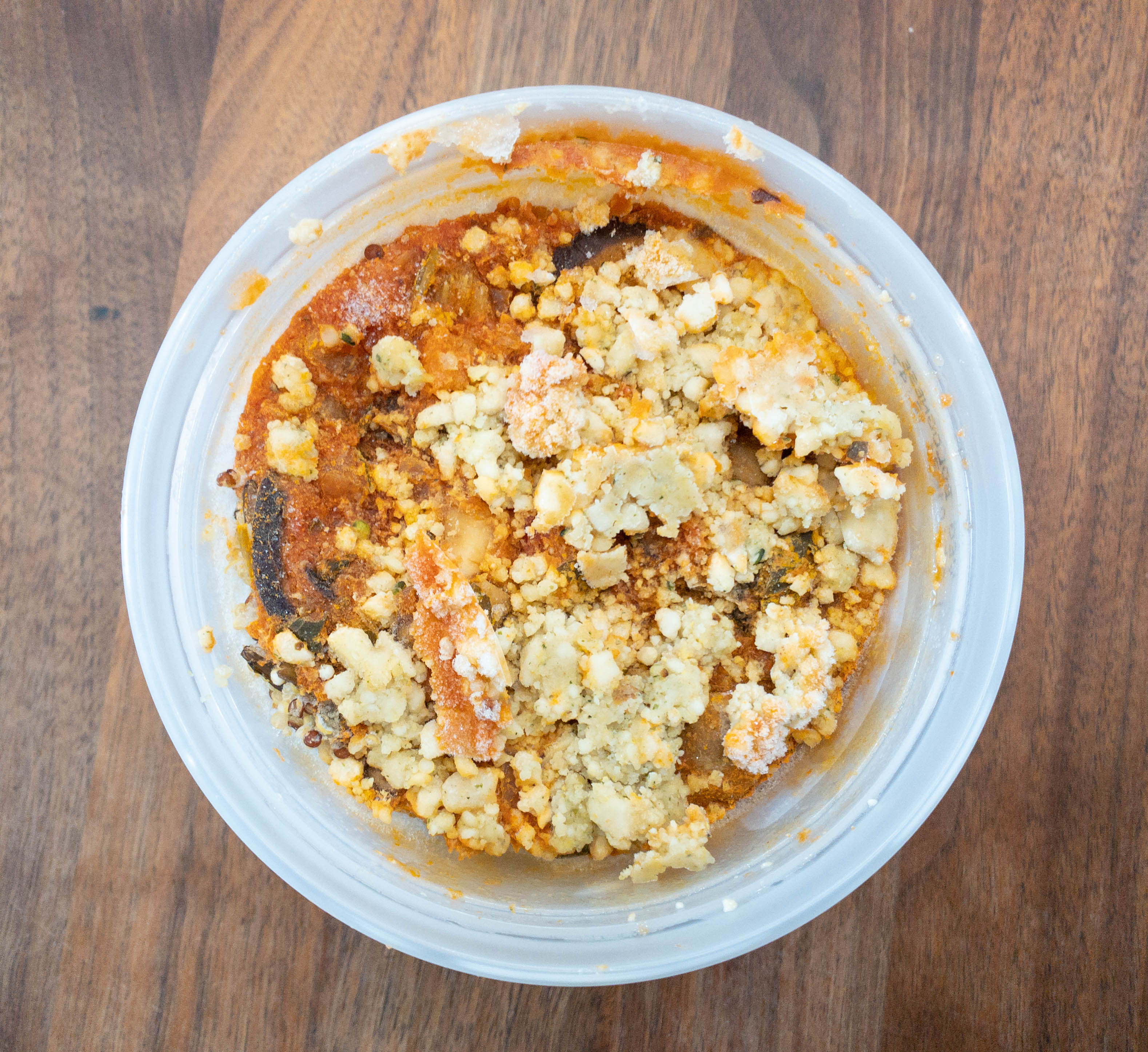 Another notable ingredient is hemp seeds, which is a great source of omega-3 and omega-6 essential fatty acids.
The sauce was frozen solid when I removed it from the bowl, but once it was heated, it mixed perfectly with the rest of the ingredients.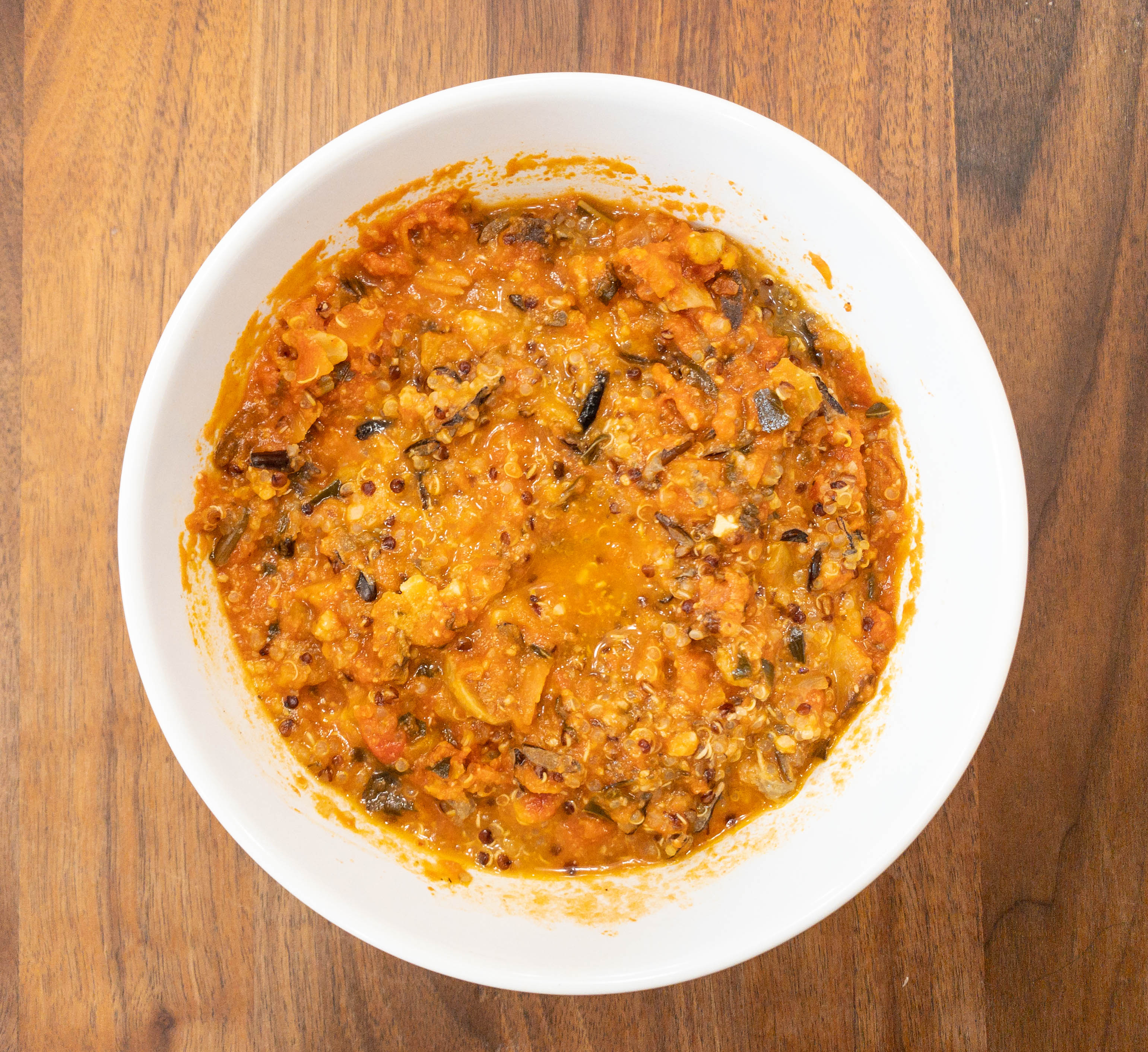 This one definitely tastes better than it looks! Each bite is filling, especially because of the combination of wild rice and quinoa.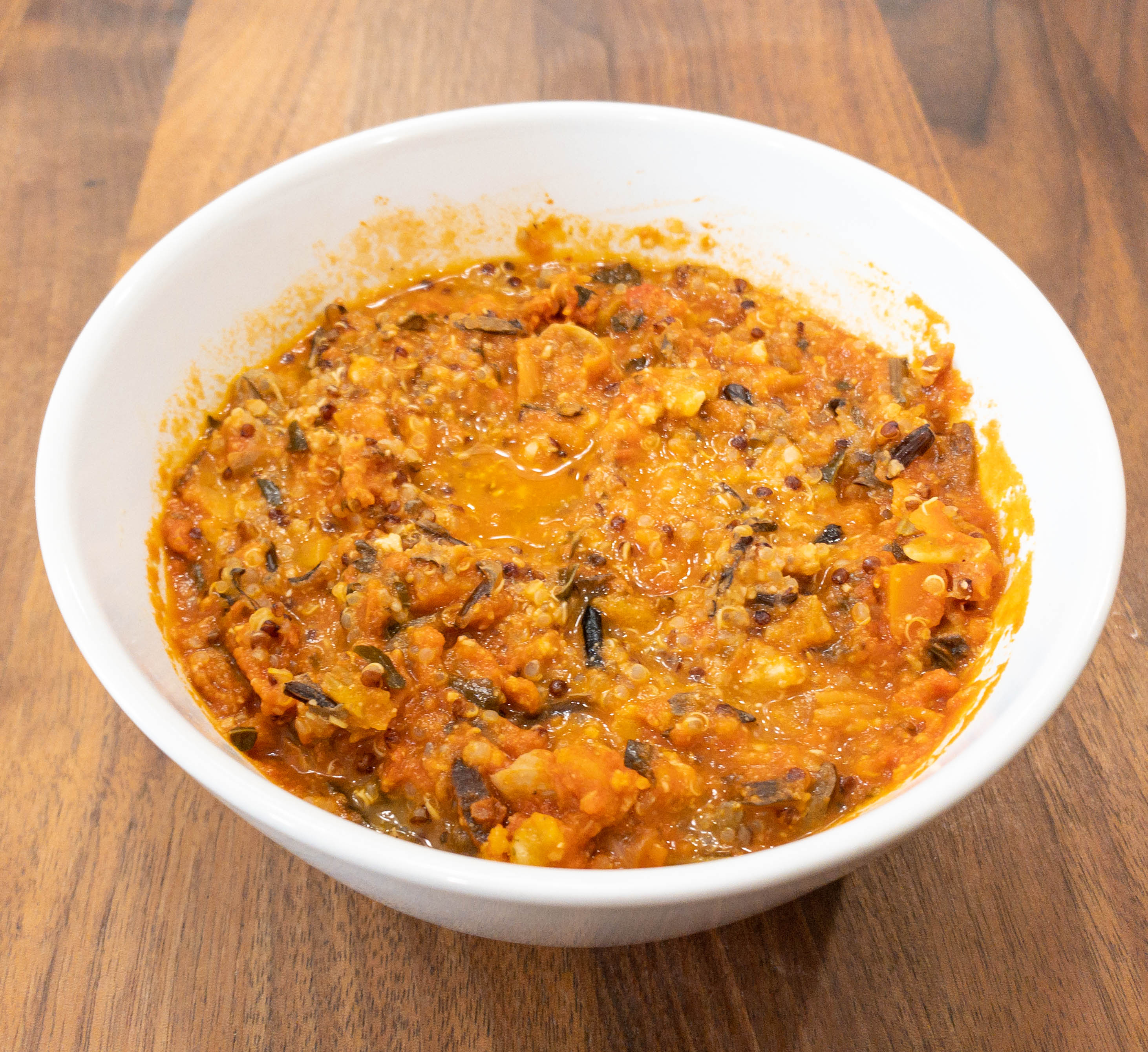 It was quite savory! When served warm, it makes a perfect comfort food as well.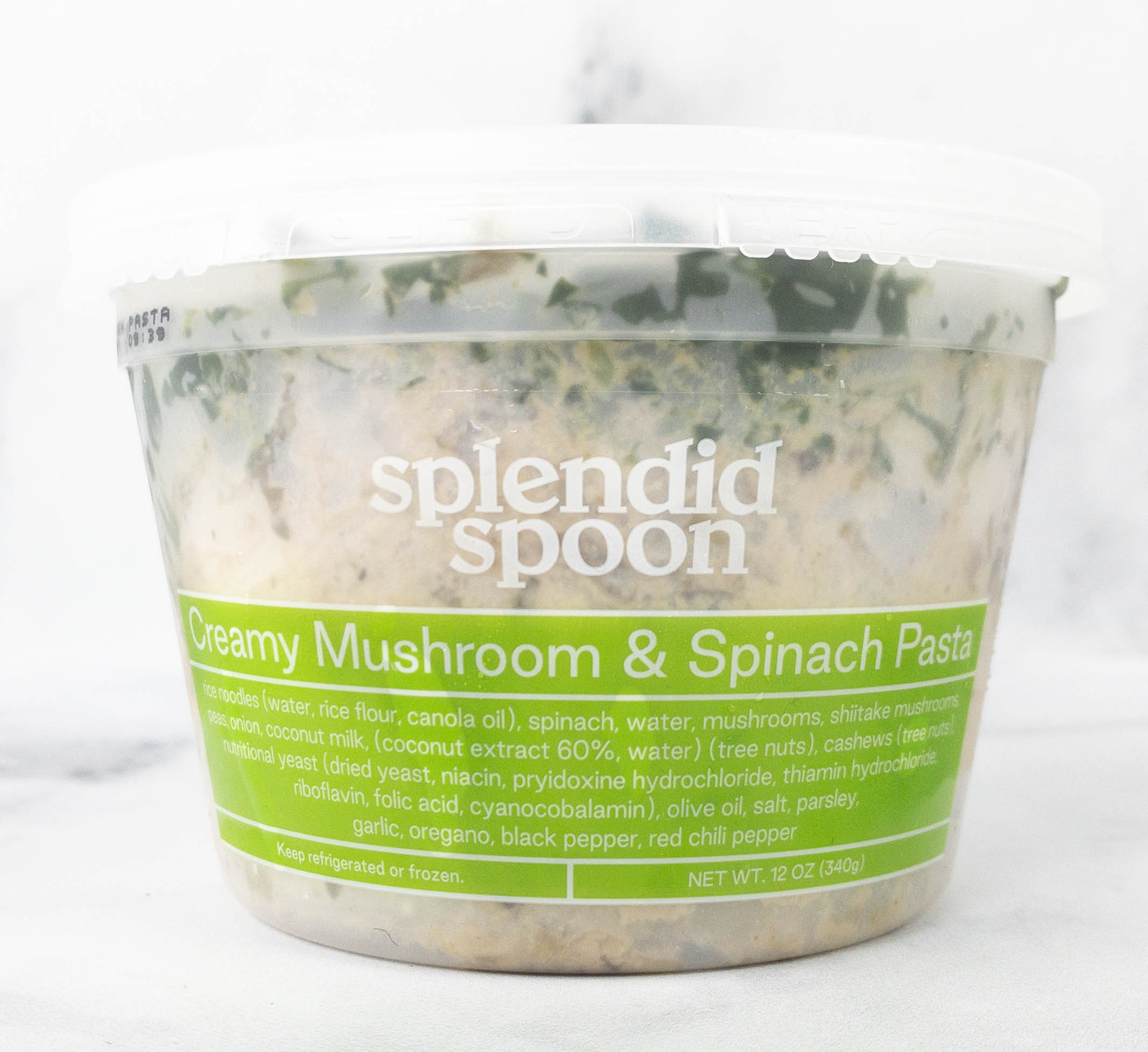 Creamy Mushroom & Spinach Pasta.  This pasta bowl is a part of Splendid Spoon's Comfort Collection!
This bowl has 160 calories!
There are lots of spinach included in this bowl, which is great for eye health and also helps reduce oxidative stress.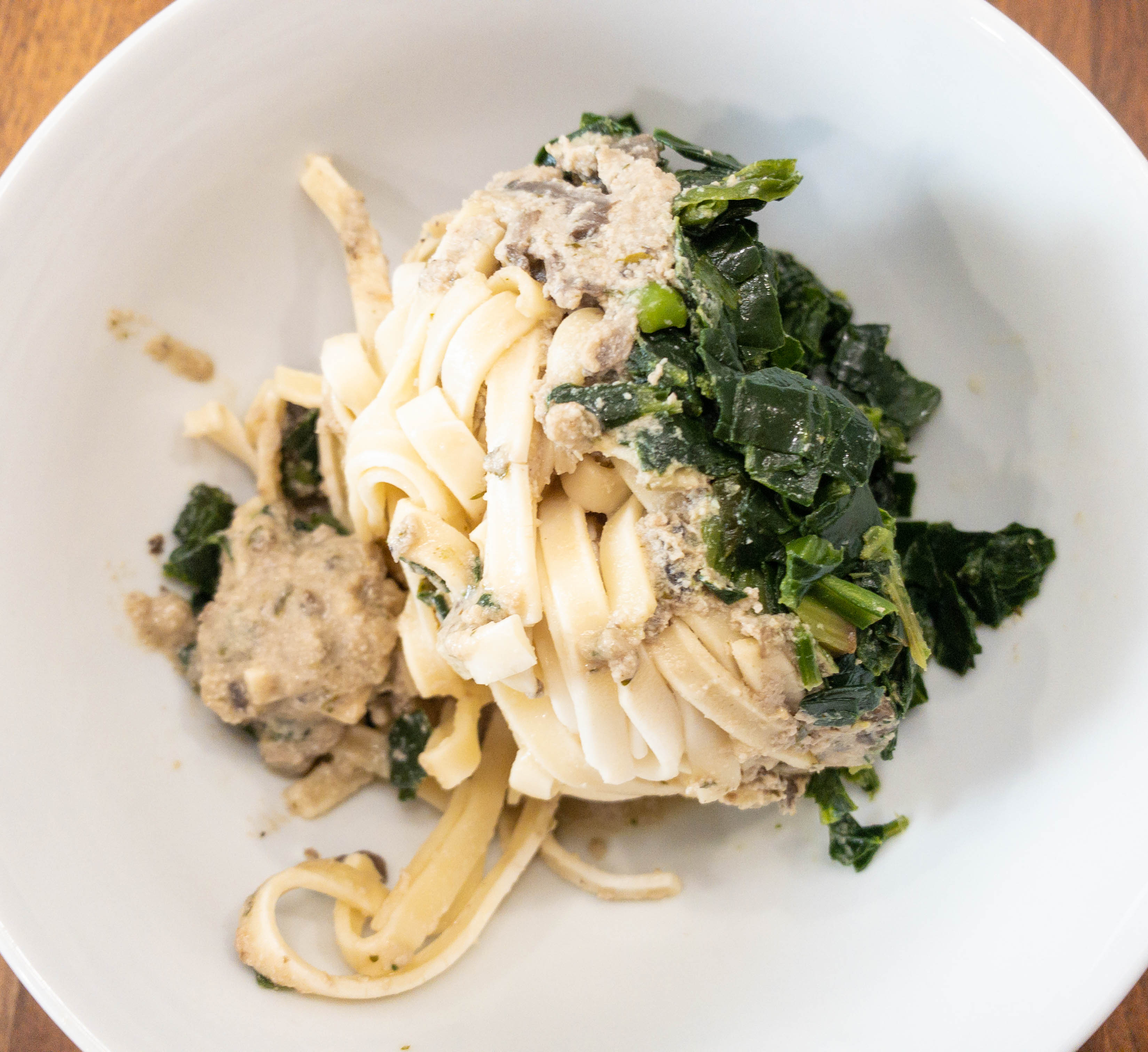 Below the spinach are the rice noodles and the rest of the ingredients.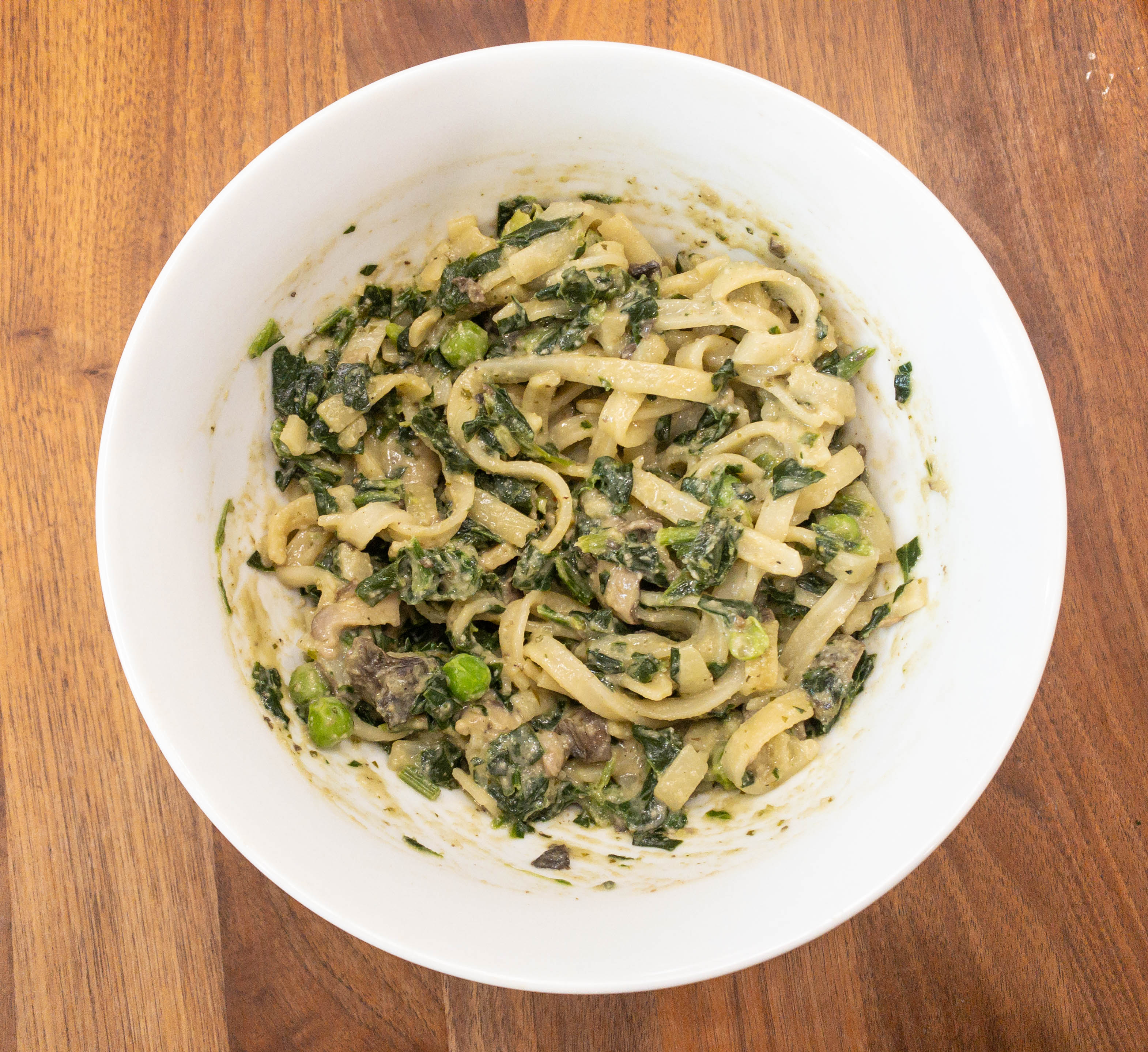 This is how it looks like once heated. The noodles were nice and chewy!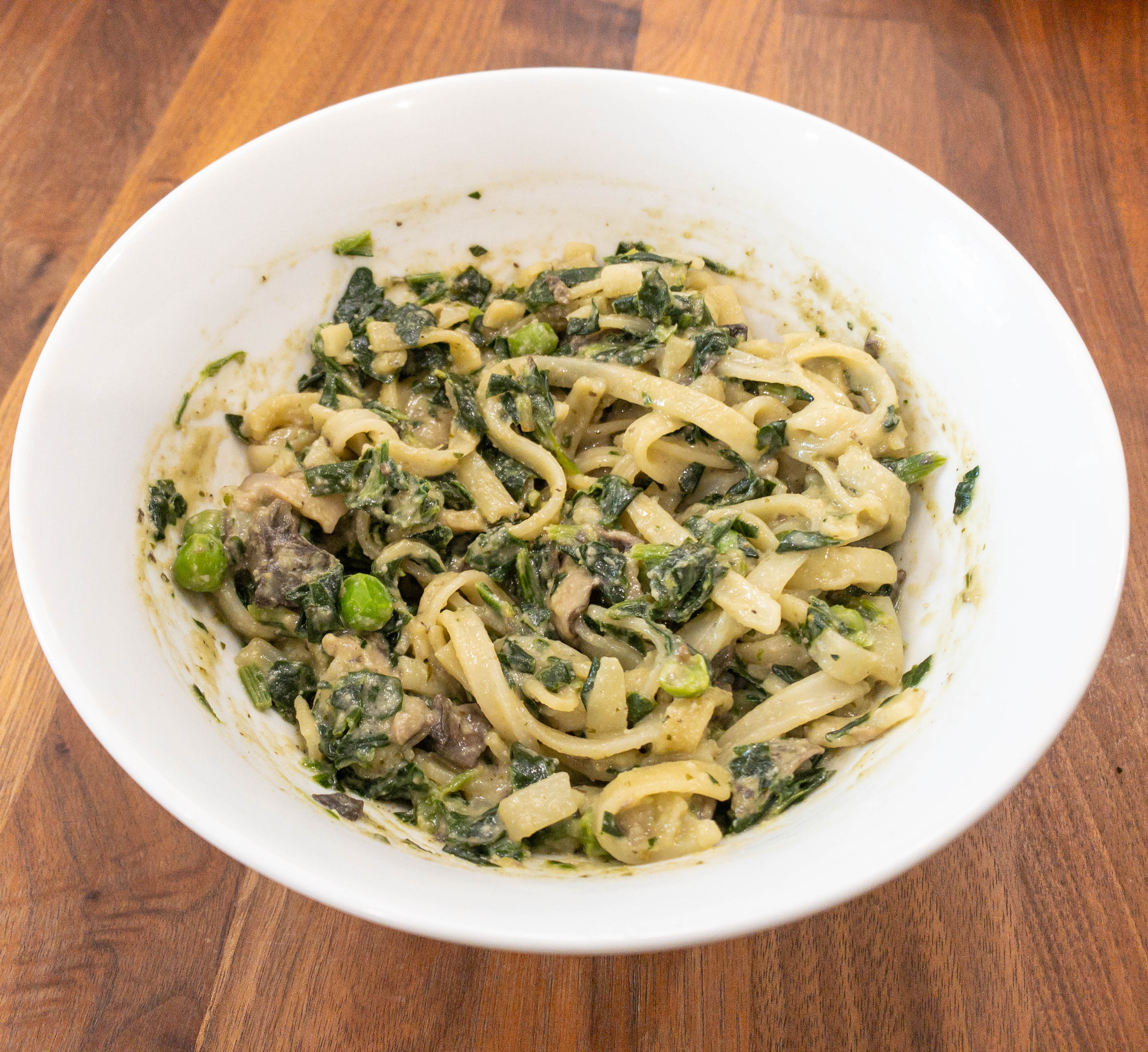 The sauce was enough to cover the noodles, and it was just as creamy as I wanted it to be. They used coconut milk to give it a consistency close to a melted cheese sauce.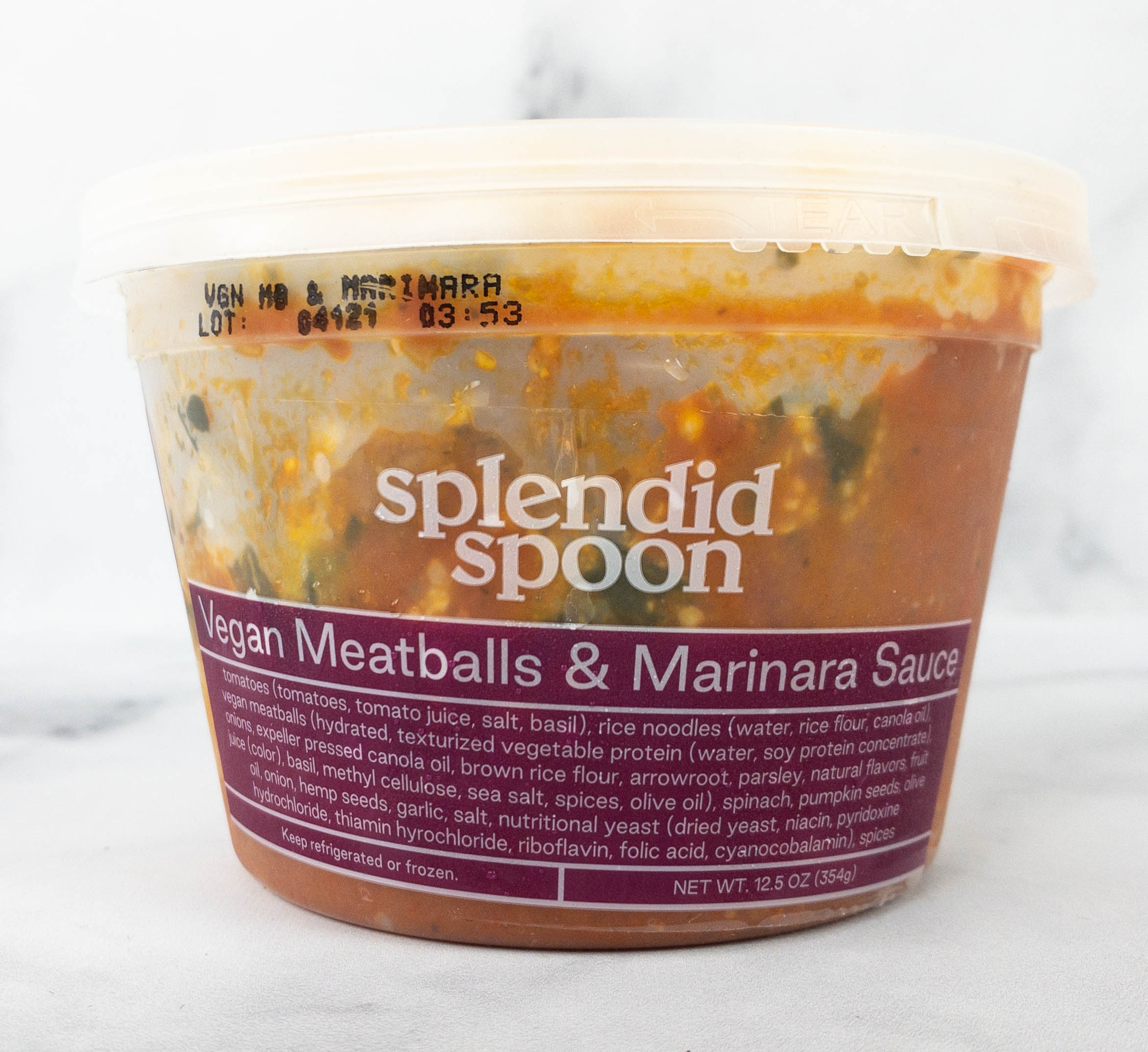 Vegan Meatballs & Marinara Sauce. Here's another healthy bowl of pasta from the Comfort Collection, which boasts of a delicious marinara sauce and vegan friendly meatballs from Dr. Praeger's.
This one has 230 calories.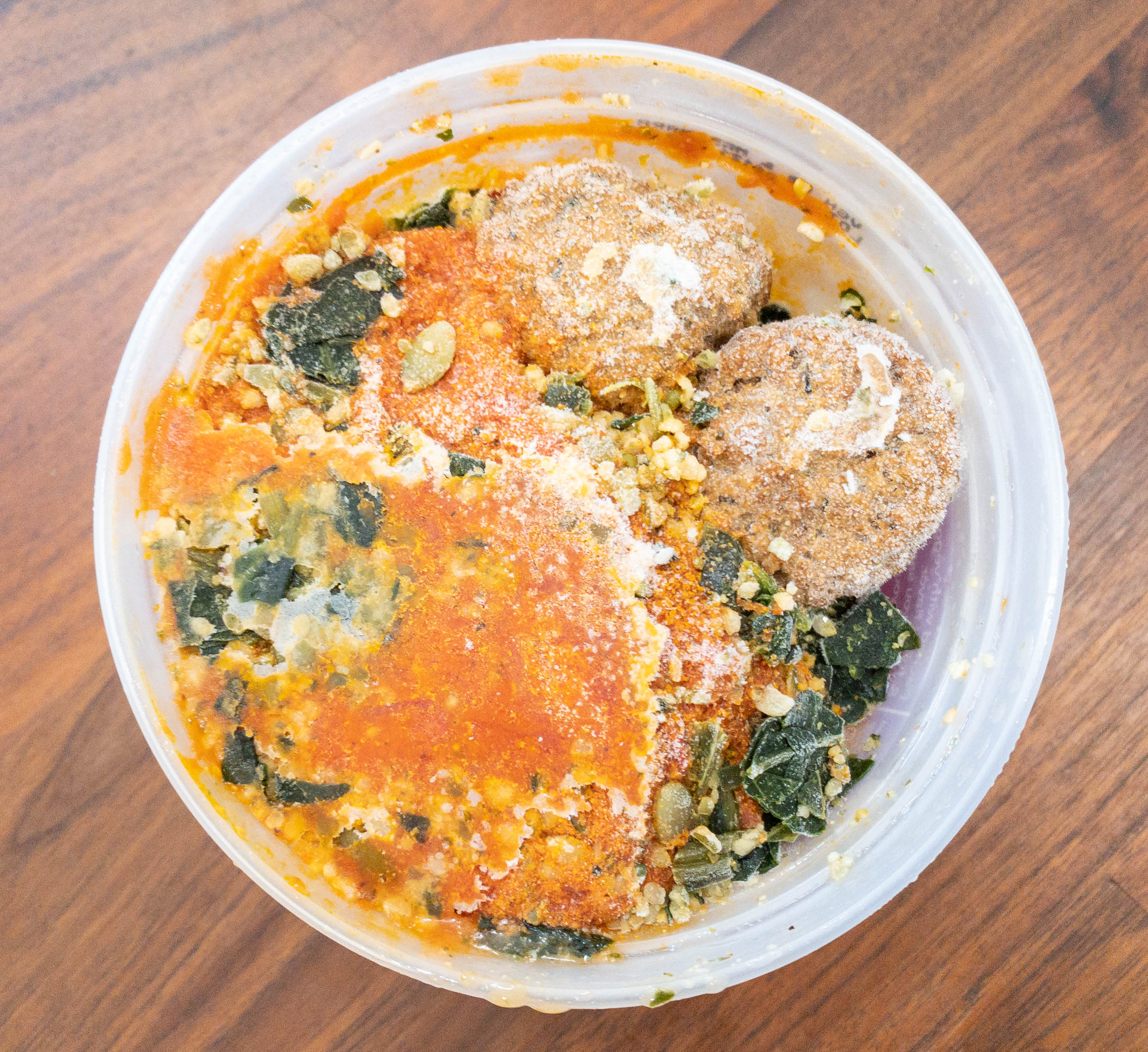 There are 2 big vegan meatballs in the bowl, and lots of sauce made with lycopene-rich tomatoes.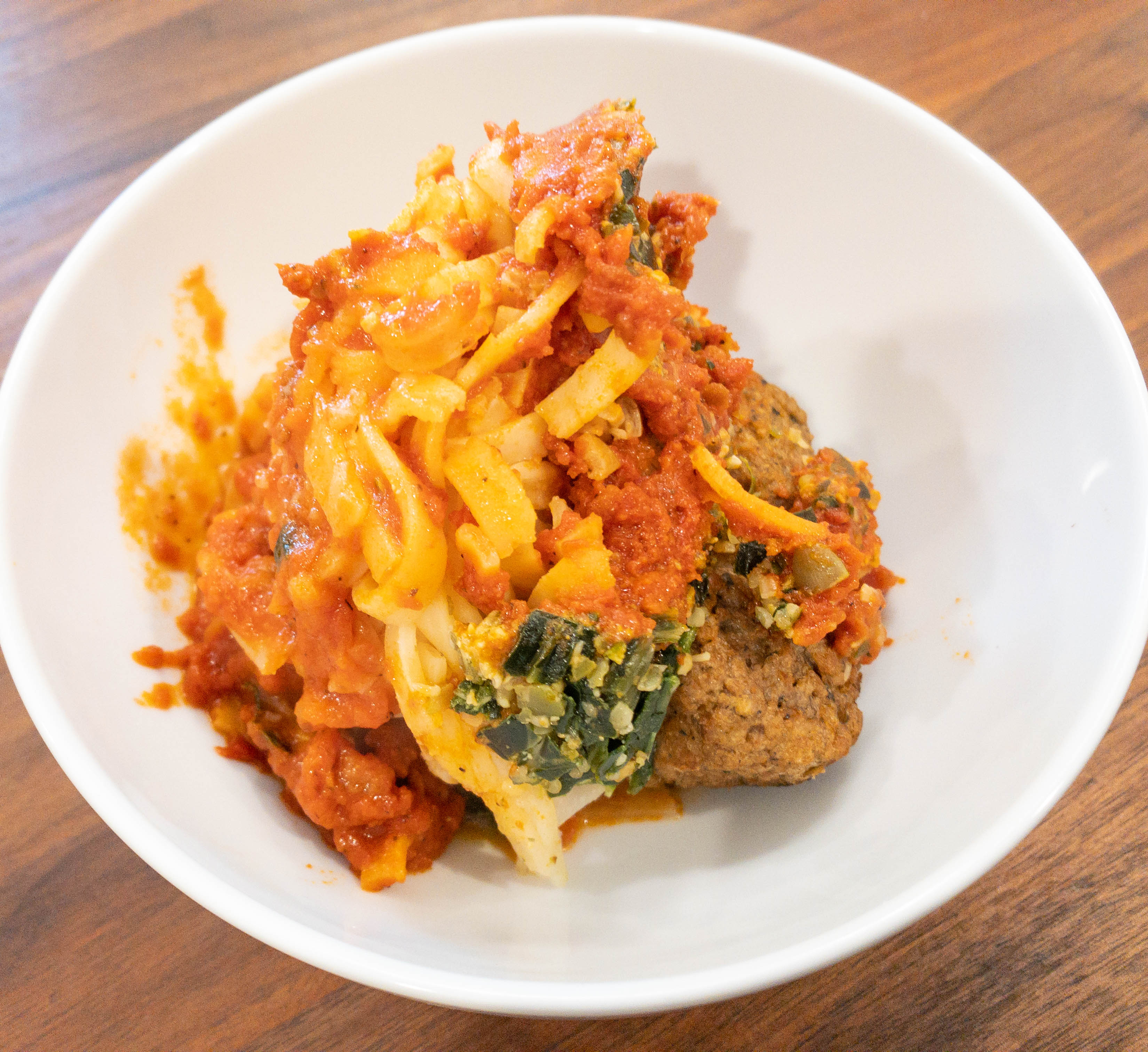 This is another hearty meal for pasta lovers, which contains more fiber and protein compared to its regular counterpart.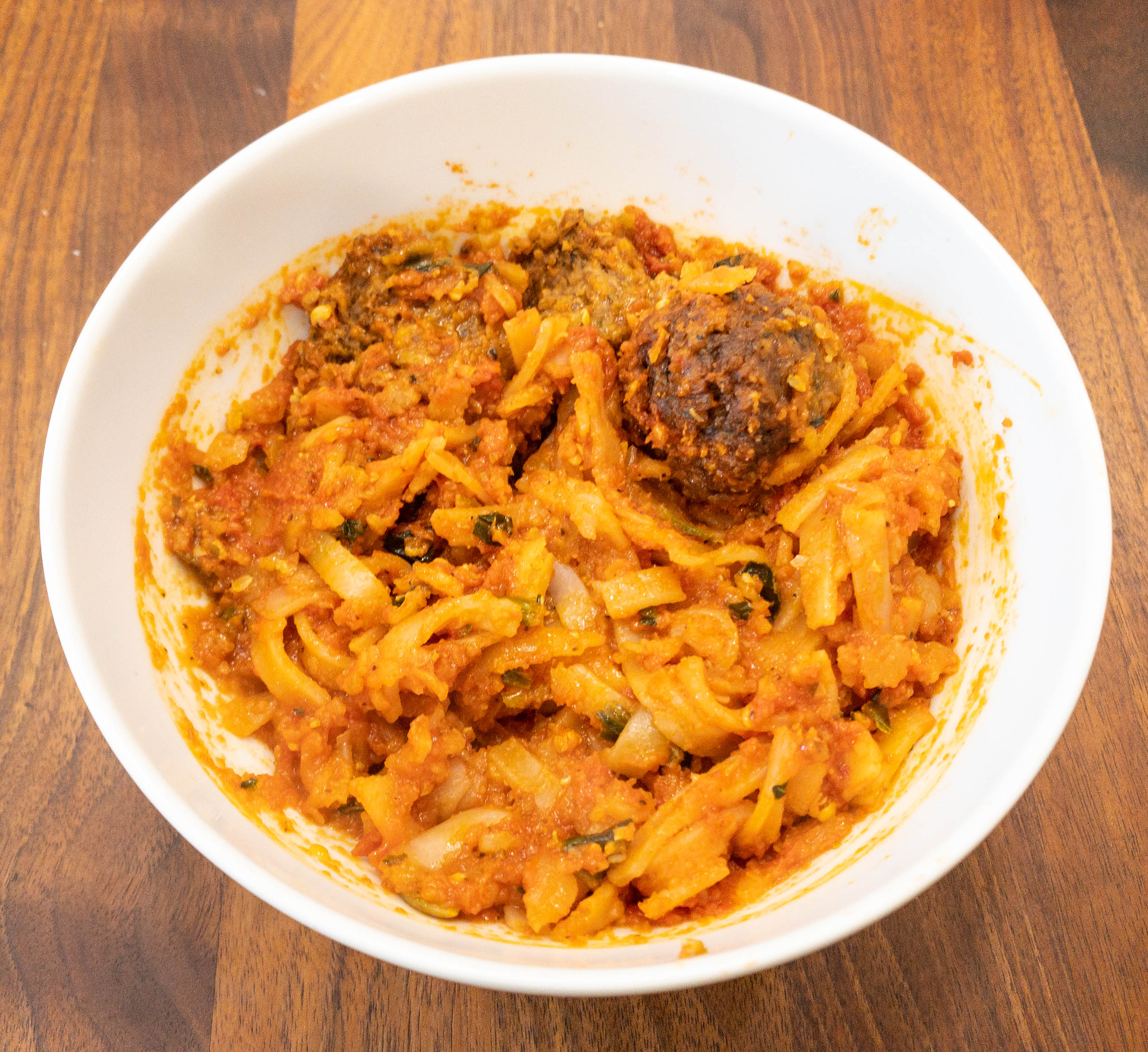 The pasta bowl has some bite to it. Also, the marinara sauce clings on the noodles really well!
Even the vegan meatballs taste good. They are made with hydrated textured vegetable protein, plus some natural spices. This meal was SO filling I had to save half for later.
Roasted Cauliflower Bowl.  Lastly, here's a bowl of roasted cauliflower, a great source of choline which gives you brain power!
It has 250 calories! Just like all the other meal bowls, you can either use a microwave or stove to heat it.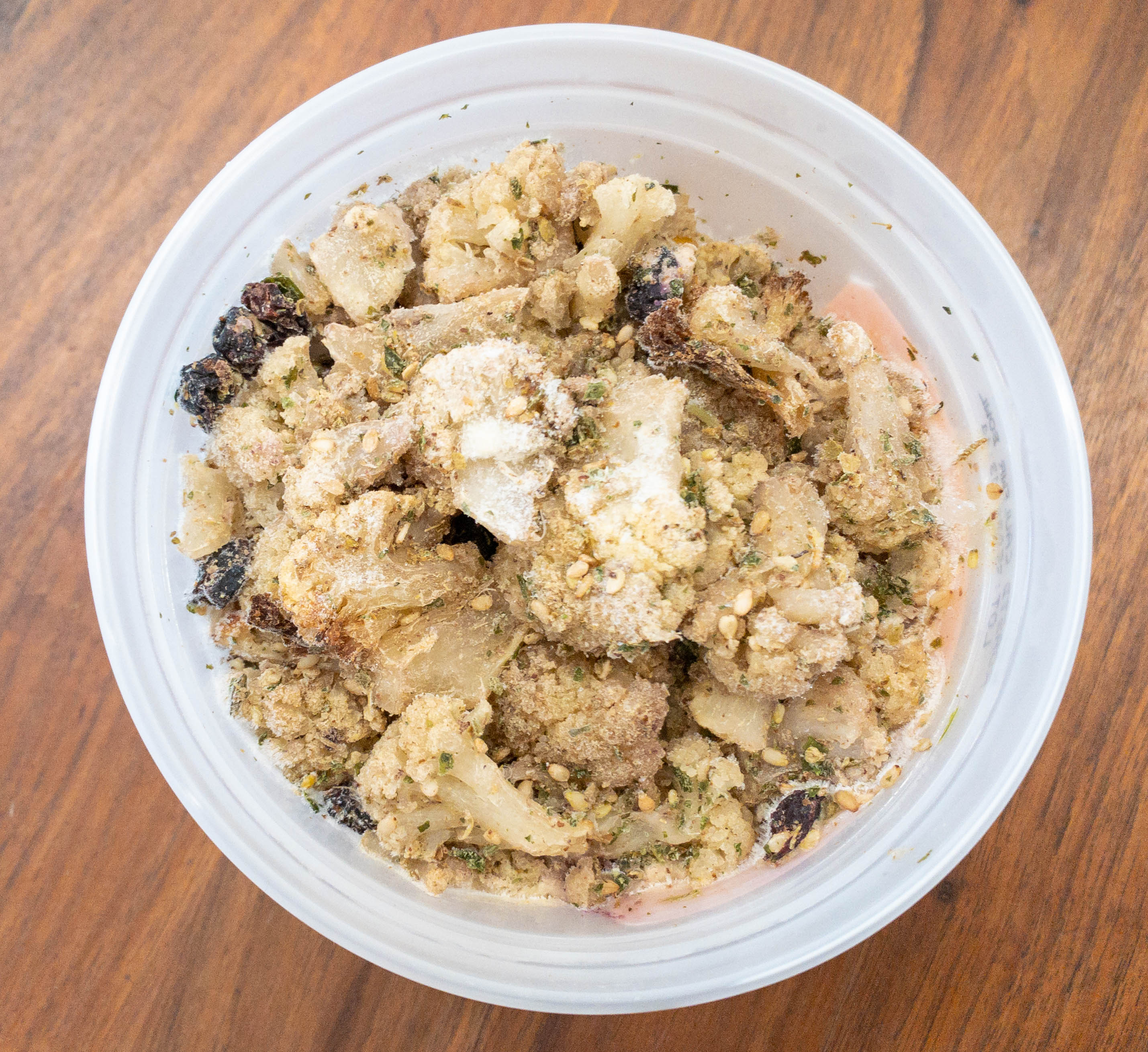 There are lots of real cauliflower pieces on top of the bowl!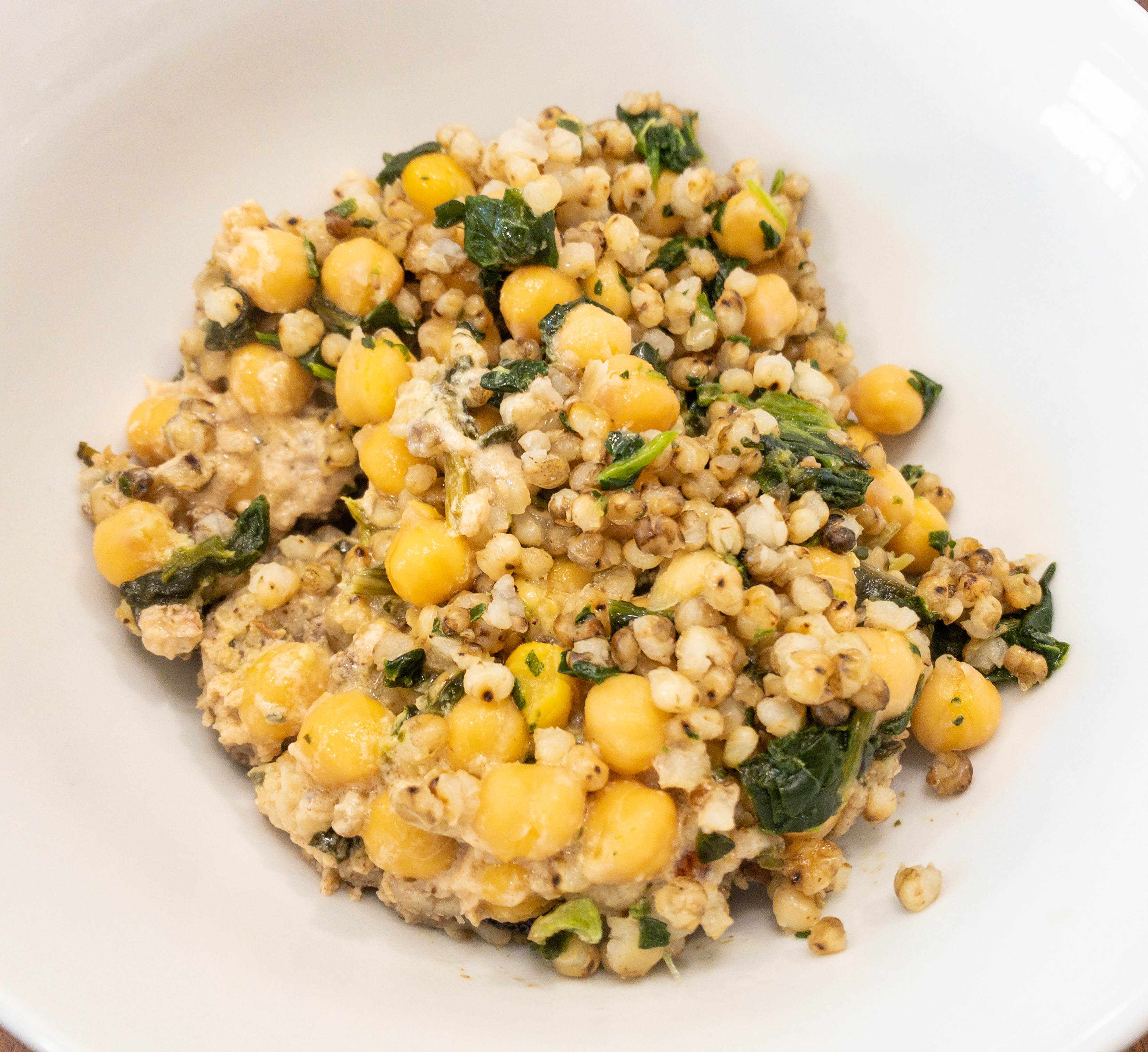 The colors became more lively after heating the dish!
It contains tahini sauce which is made from fiber-rich sesame seeds, plus chickpeas which are not just filling but also packed with nutrients like calcium and magnesium.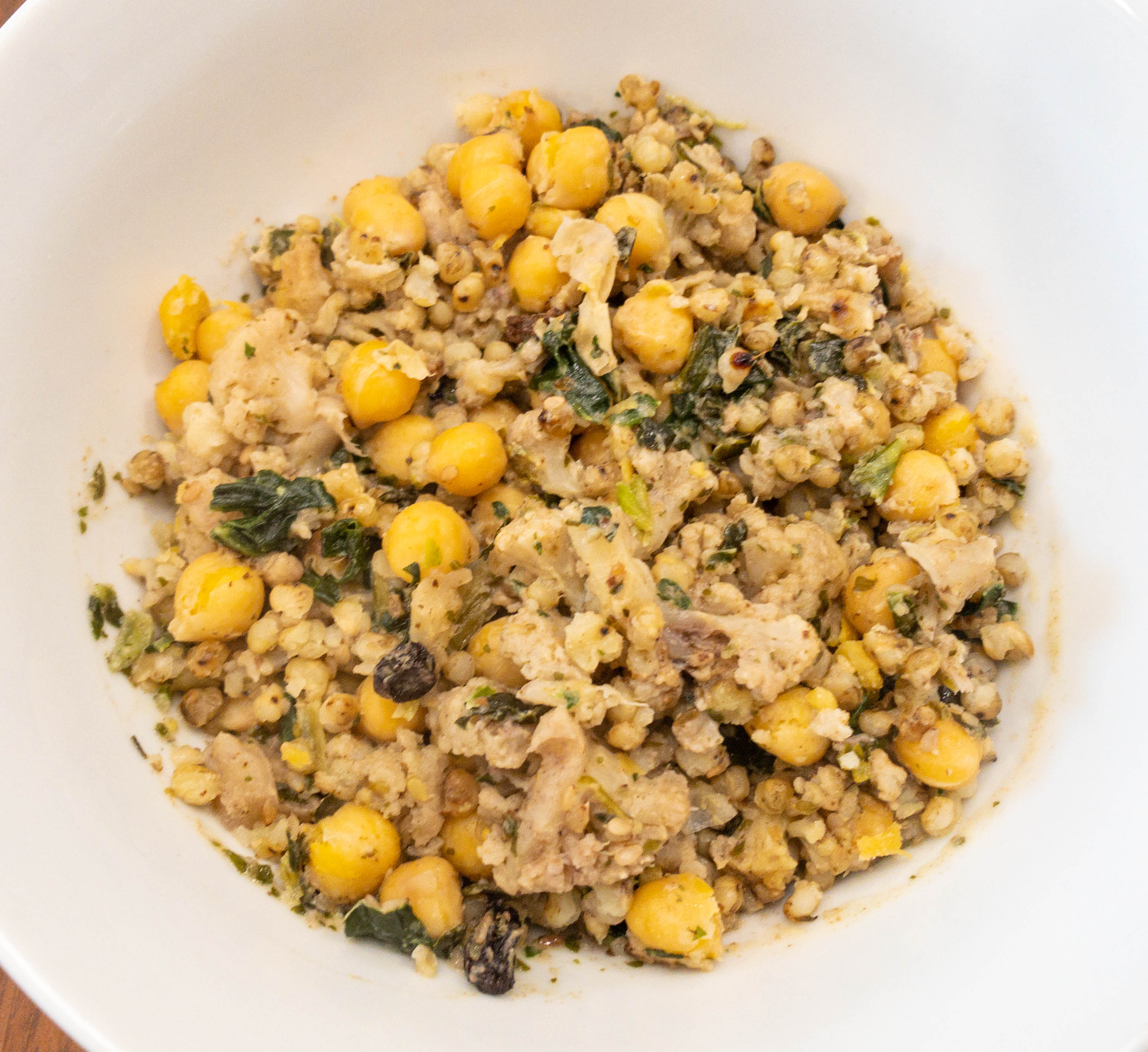 I loved the blend of flavors and texture of this dish. There's also a hint of lemon in every bite that added more character to this simple yet delectable meal.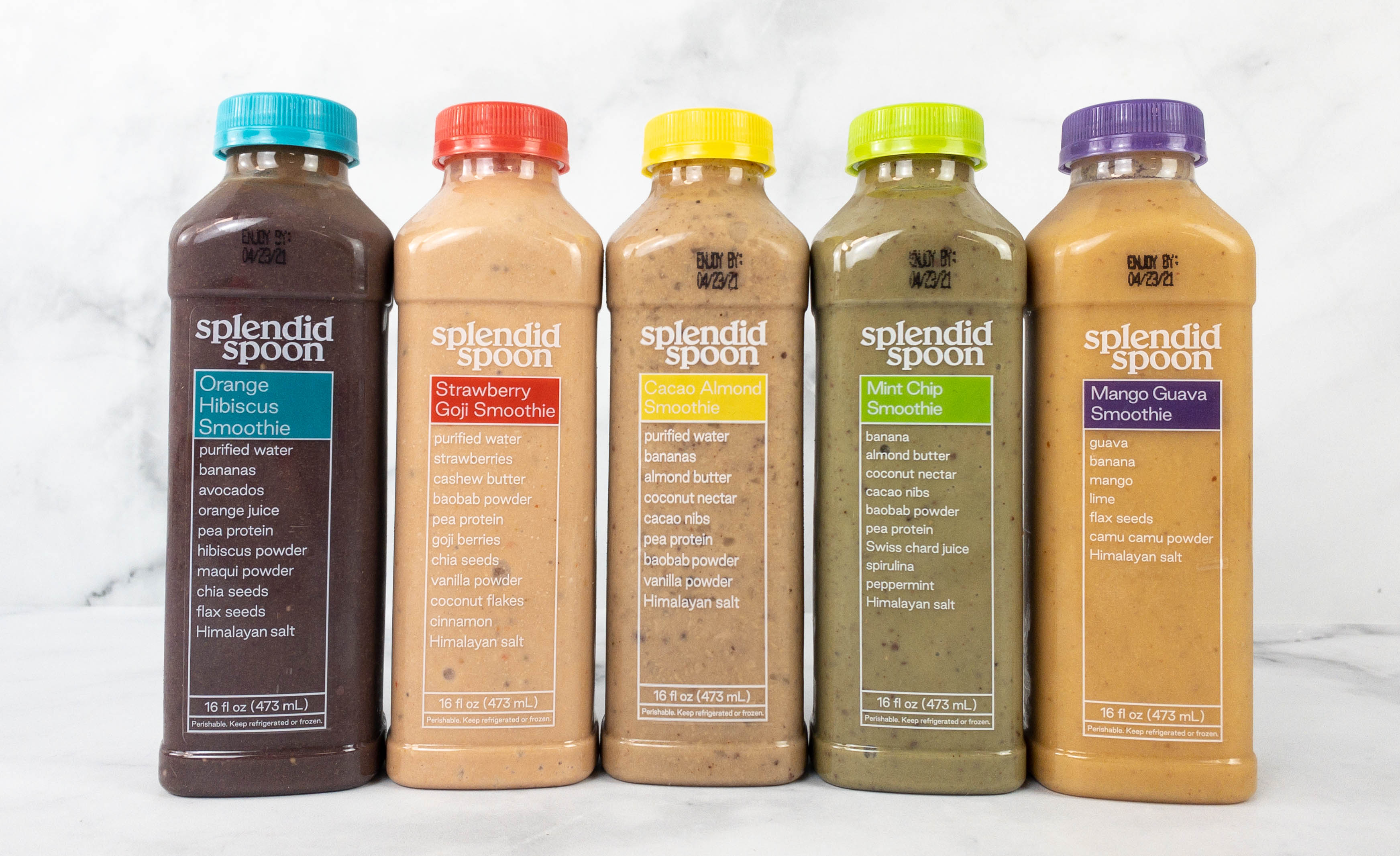 Here are the smoothies in this box: Orange Hibiscus Smoothie, Strawberry Goji Smoothie, Cacao Almond Smoothie, Mint Chip Smoothie, and Mango Guava Smoothie.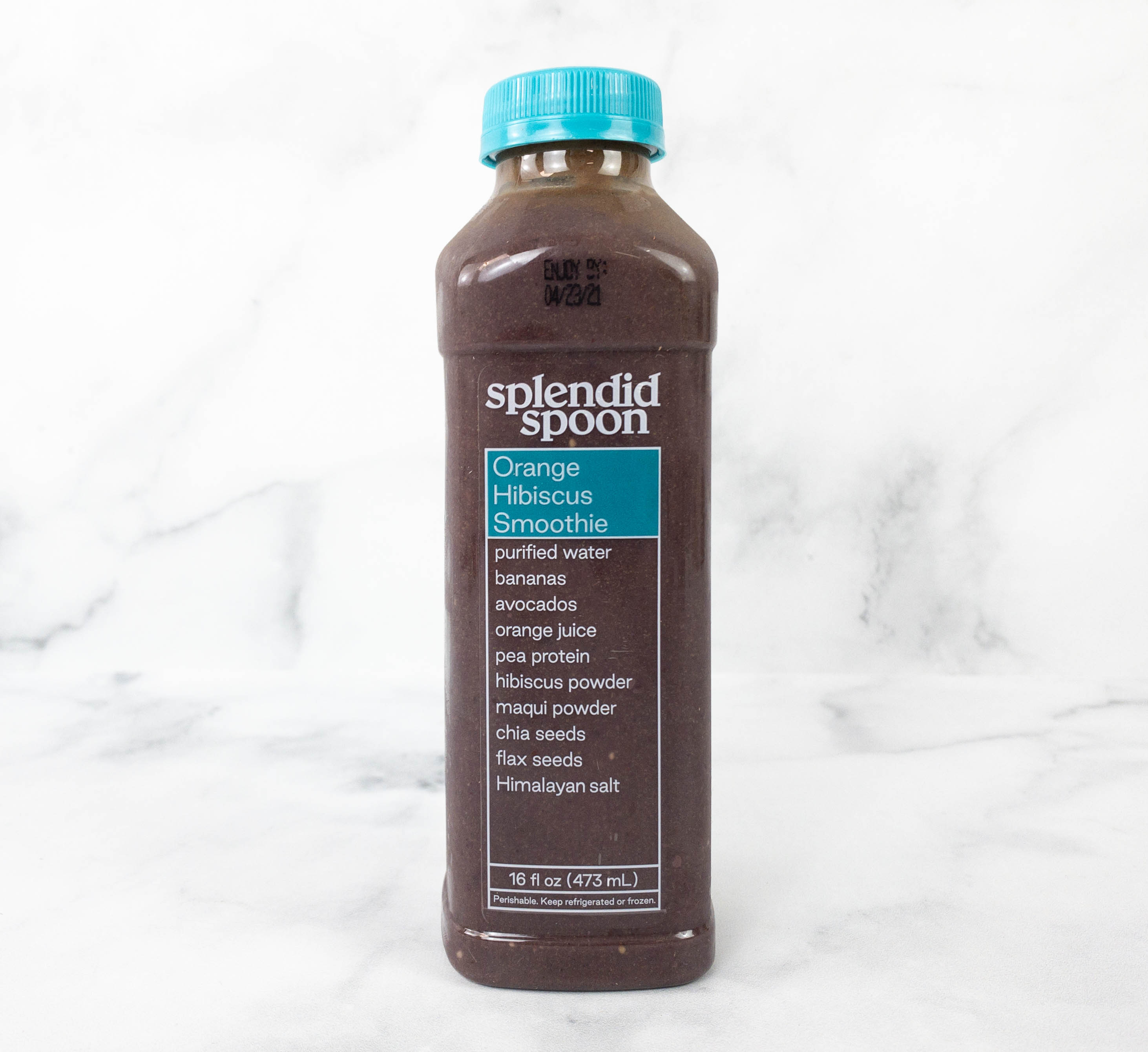 Orange Hibiscus Smoothie. Hibiscus, orange, and maqui berries were combined to make this high fiber and low calorie smoothie. It helps balance blood glucose, provides heart-healthy antioxidants, and even makes you glow!
Other ingredients ingredients include purified water, bananas, avocados, organic pea protein, organic chia seeds, organic flax seeds, and Himalayan salt.
This is such a refreshing smoothie blend! The hibiscus and oranges are tart, and they are well-balanced by the bananas. Meanwhile, the chia seeds and flax seeds deliver a good amount of protein and omega-3 fats!
Strawberry Goji Smoothie. This strawberry-goji smoothie blend is perfect for the berry lovers, and also for those who have diabetes since it's low in sugar!
This smoothie also contains cashew butter, baobab powder, pea protein, chia seeds, vanilla, coconut flakes, Himalayan salt, and cinnamon.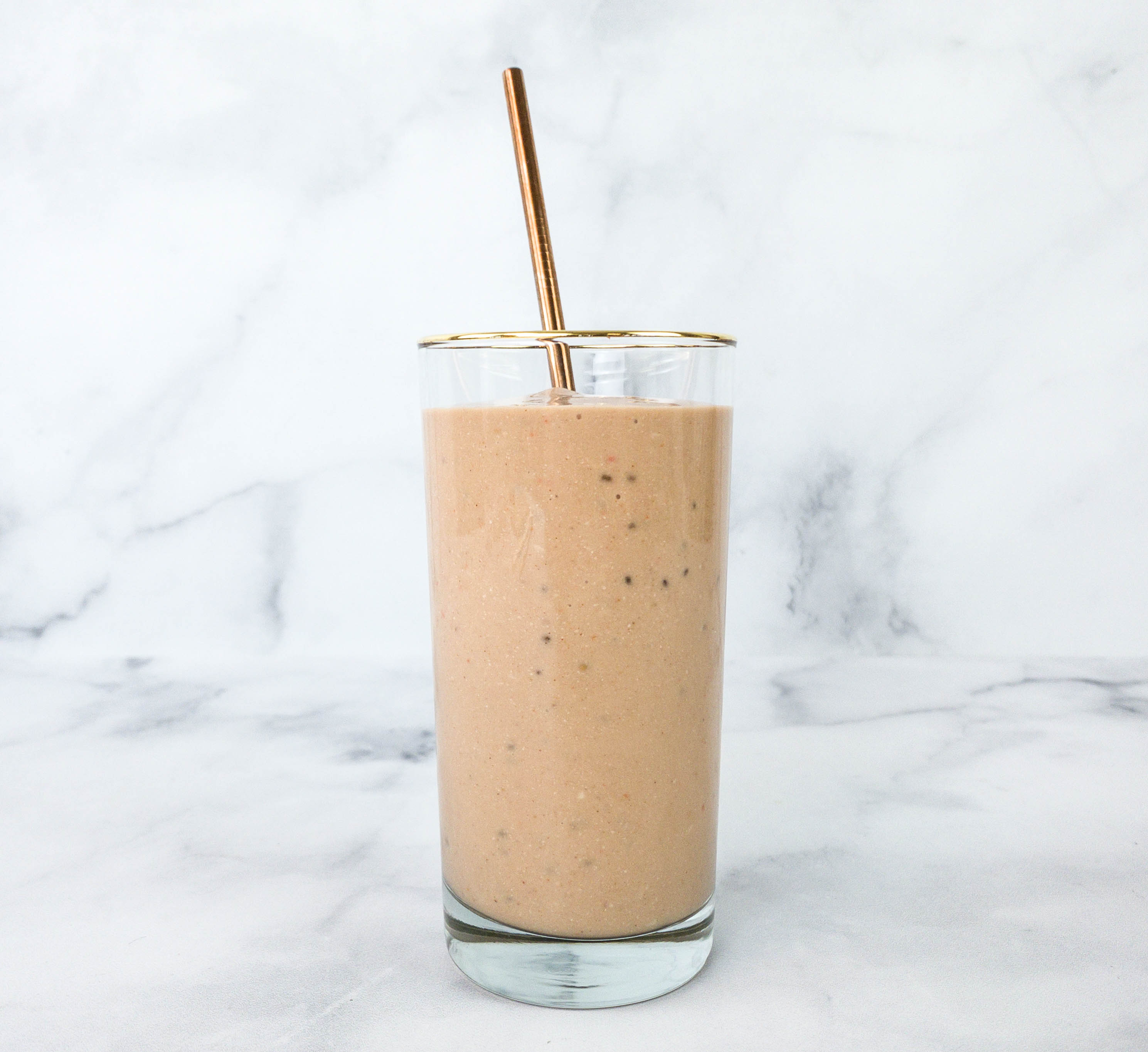 Strawberries and goji berries are both rich in vitamin C, which helps boost immunity and also helps prevent iron deficiency. Another key ingredient of this blend is cashews! It doesn't just add a nutty flavor to the smoothie, it's also great for the heart since it helps lower cholesterol.
Mint Chip Smoothie.This is one of my favorite Splendid Spoon smoothies! Mint and chocolate will always be a good combination, and I love that they offer a guilt-free version. It's a great way to help me perk up on a tiring day, as it helps improve the blood flow to the brain, therefore boosting my energy to keep me going!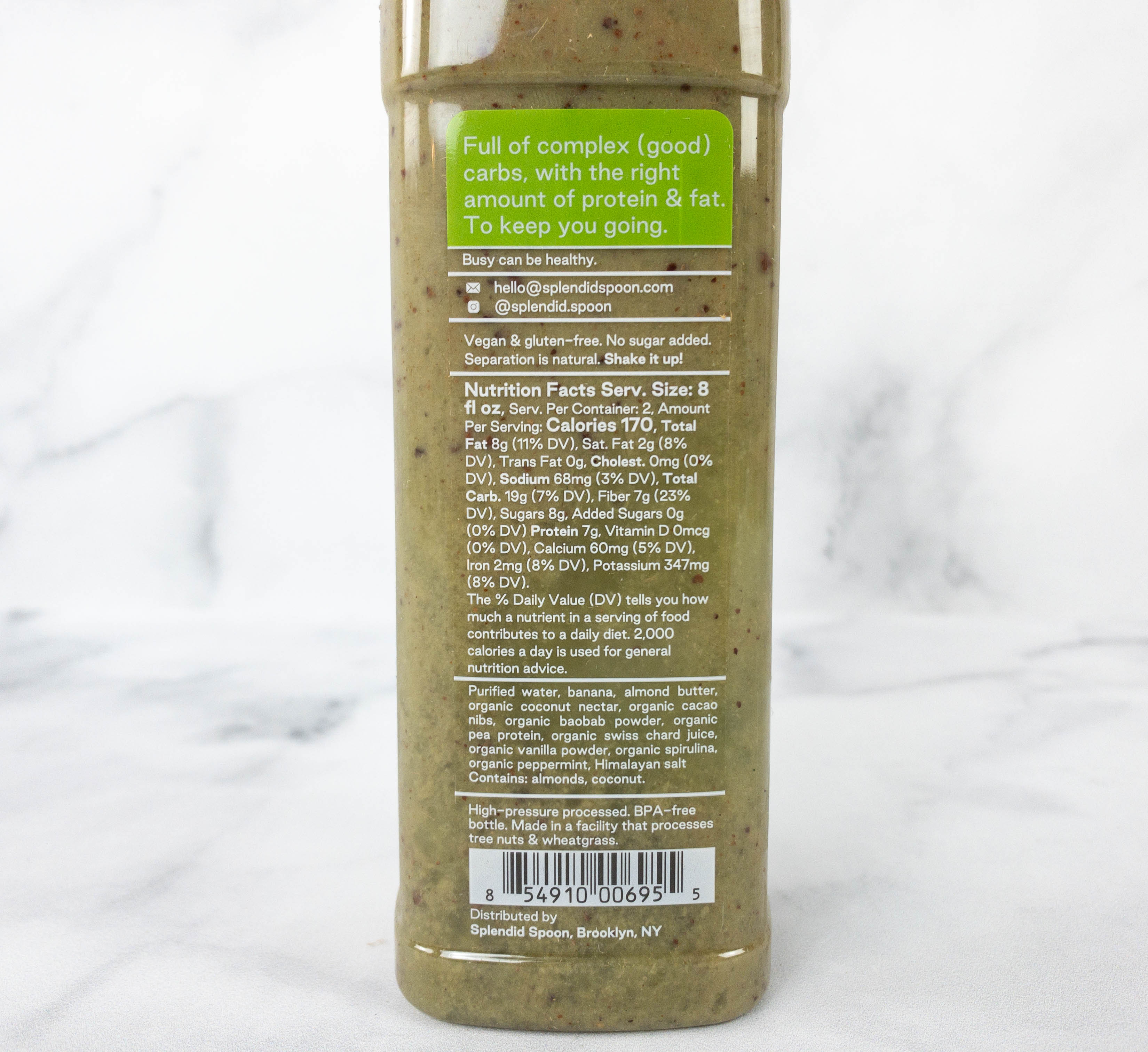 Other ingredients included on this blend are purified water, banana, almond butter, organic coconut nectar, organic cacao nibs, organic baobab powder, organic pea protein,  organic swiss chard juice, organic vanilla powder, organic spirulina, organic peppermint, and Himalayan salt.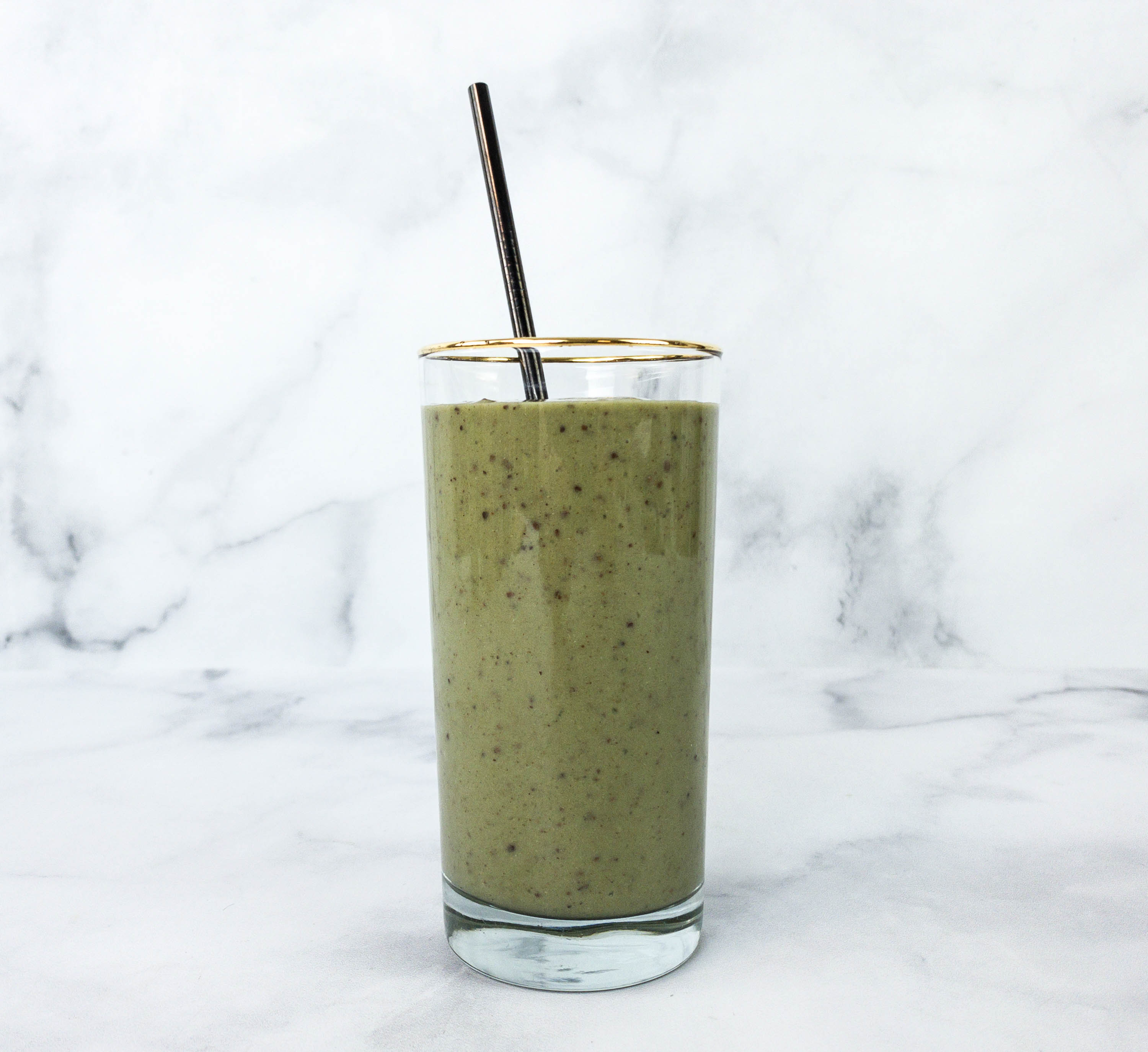 See those black specks on the smoothie? Those are the cacao nibs, which are rich in antioxidants and anti-inflammatory properties. Another ingredient that makes it special is the baobab powder, which helps maintain digestive health.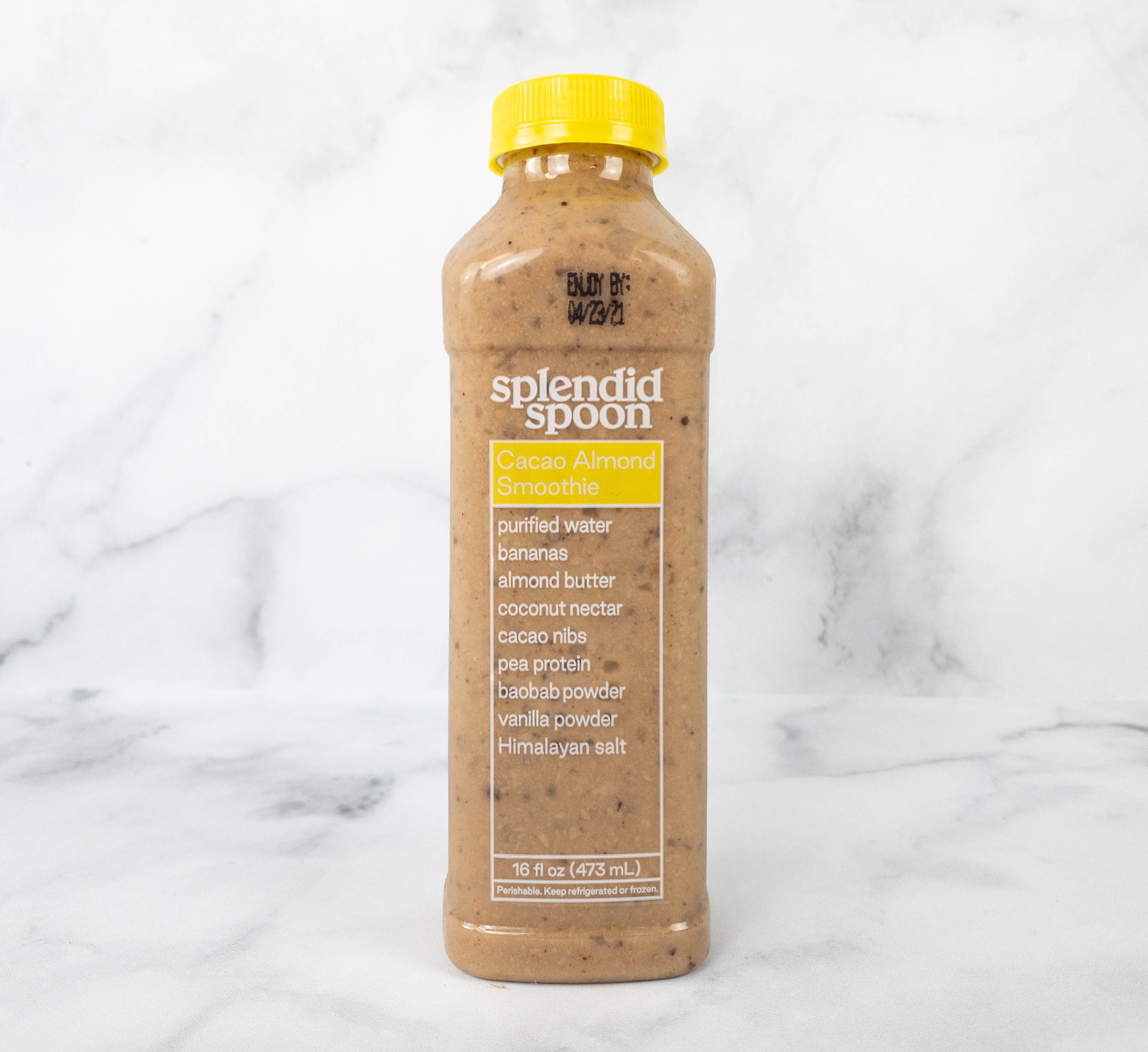 Cacao Almond Smoothie. Packed with almonds, banana, and cacao, this smoothie makes a perfect way to start the day! It's rich in antioxidants and even helps regulate blood pressure.
It also contains purified water, almond butter, organic coconut nectar, organic cacao nibs, organic pea protein, organic baobab powder, organic vanilla powder, and Himalayan salt.
Slurping this in the morning feels like having dessert for breakfast, minus the guilt! It's also pretty filling, since it contains potassium-rich bananas.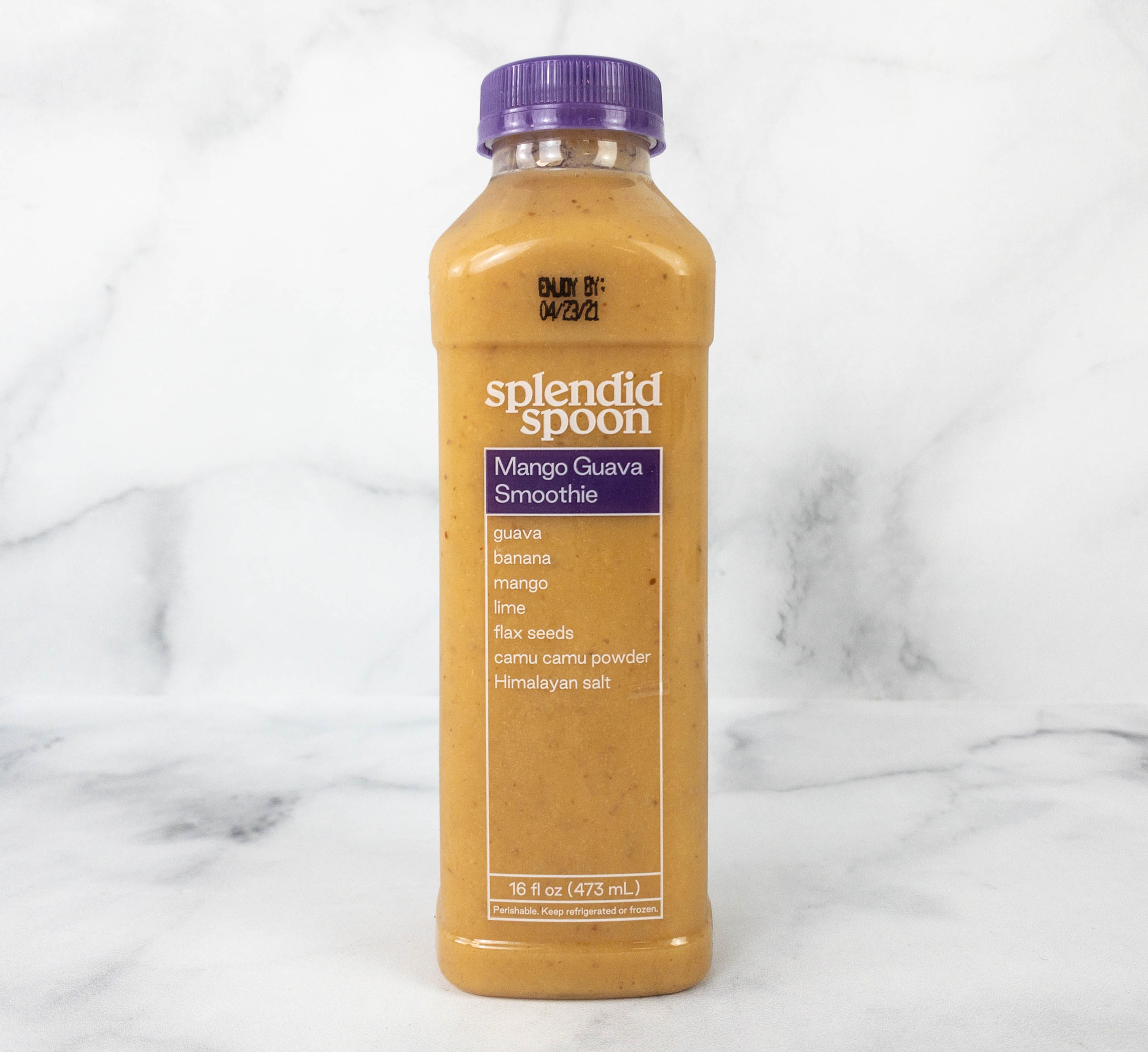 Mango Guava Smoothie. Here's another fruit smoothie included in my box! This time, they used mango and guava which is the perfect tropical combination.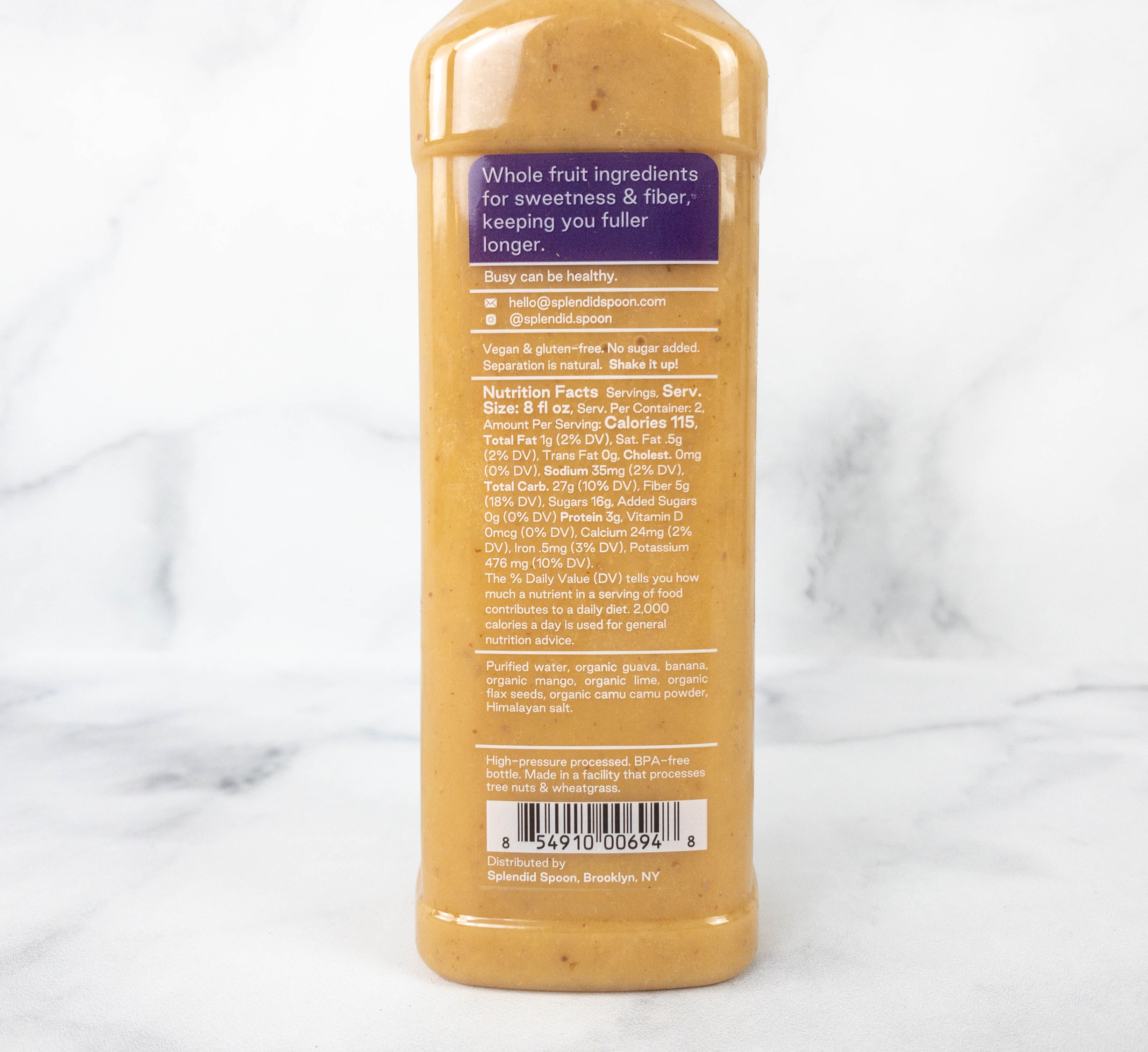 Other ingredients for this tropical smoothie are purified water, banana, organic lime, organic flax seeds, organic camu camu powder, and Himalayan salt.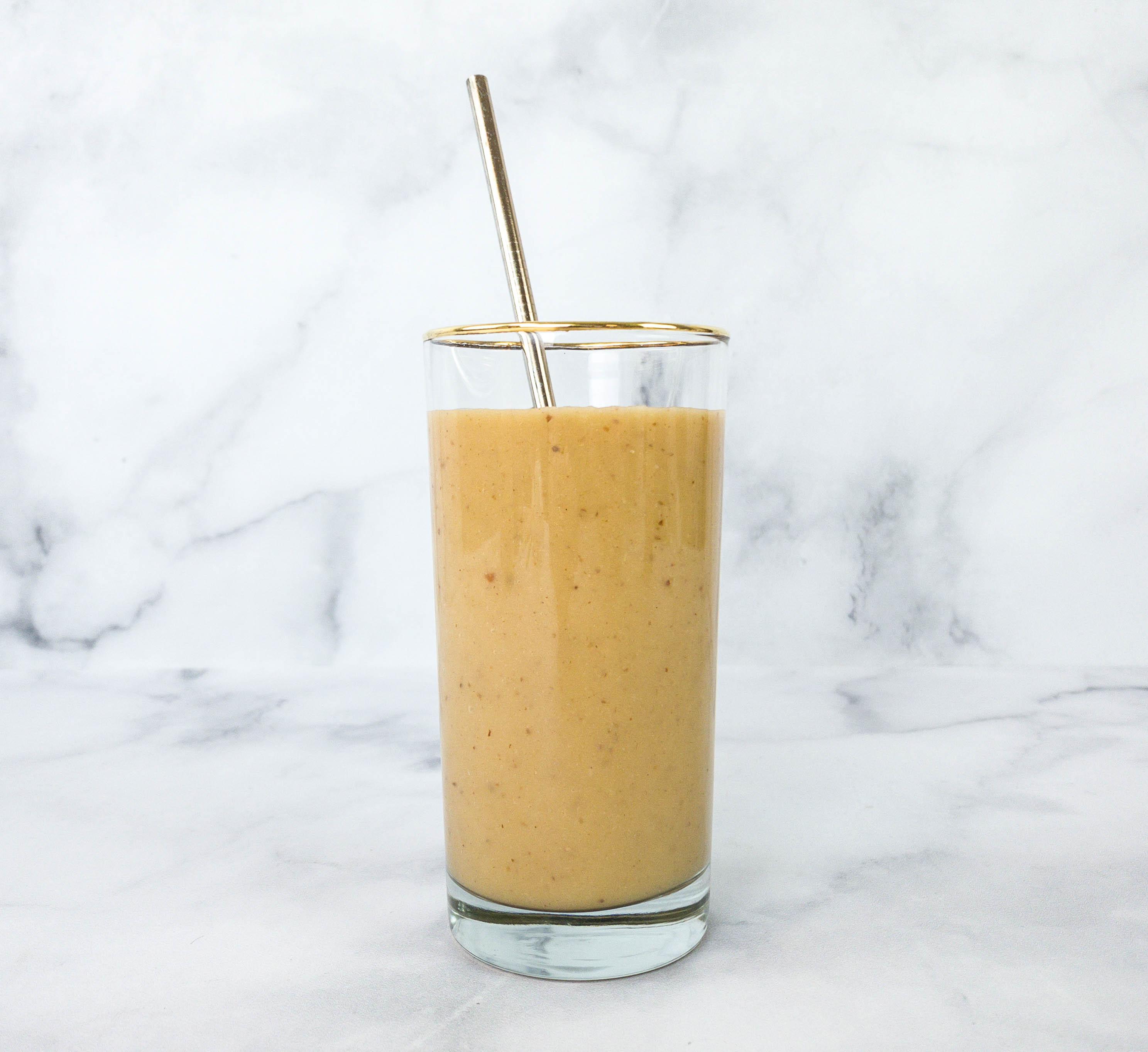 There's also a hint of lime in every sip, which ties up all the flavors perfectly! Aside from the vitamin C from guava and mango, this smoothie is also rich in antioxidants from camu camu and even helps with liver function because of the flax seeds.
I also have 3 kinds of Splendid Spoon shots in my box: Detox Shot, Wellness Shot, and Digestion Shot!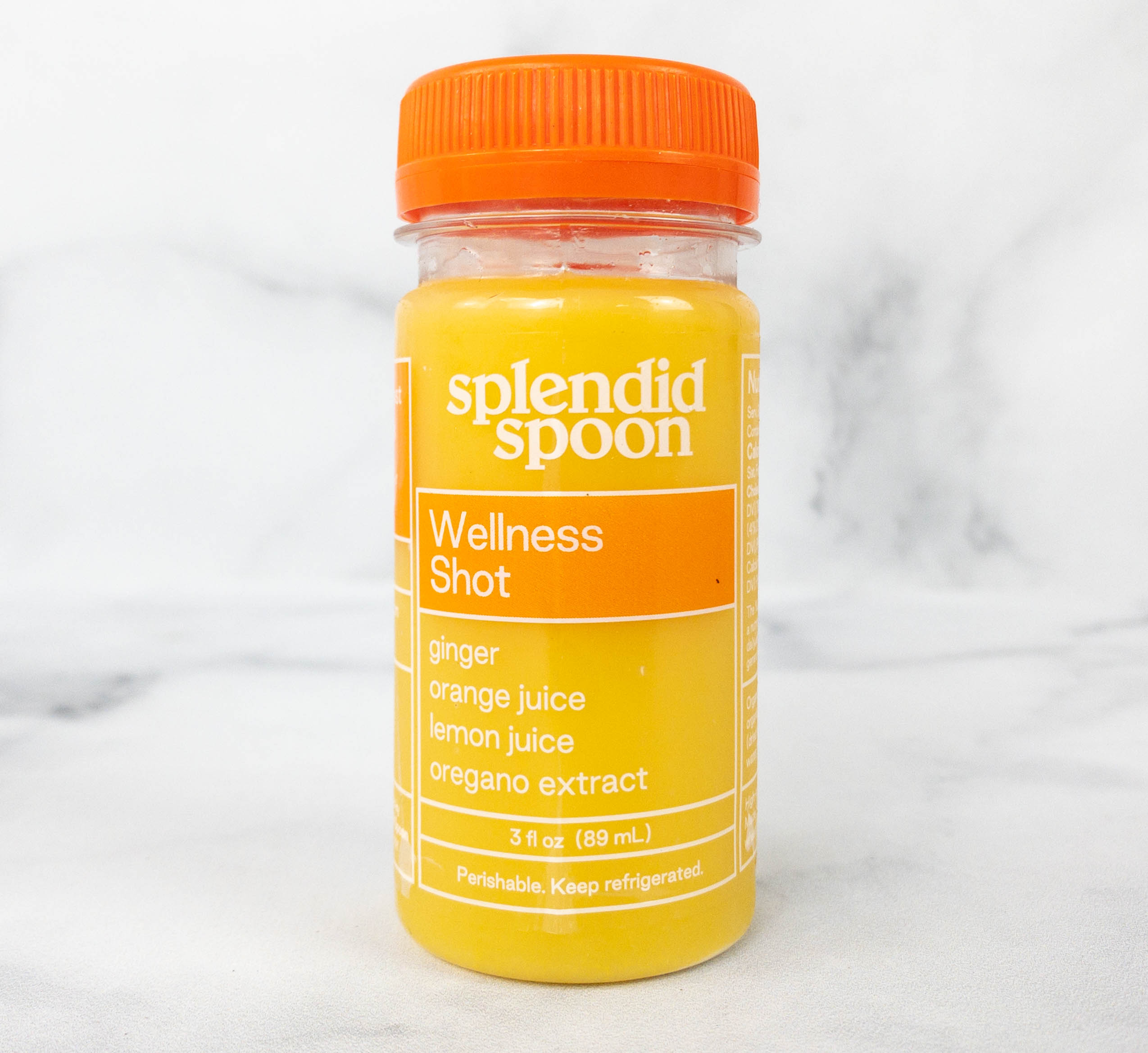 Wellness Shot. This Wellness Shot provides anti-bacterial and antiviral benefits! Its natural and organic ingredients provide a great immune system boost, which includes ginger, lemon, and oregano.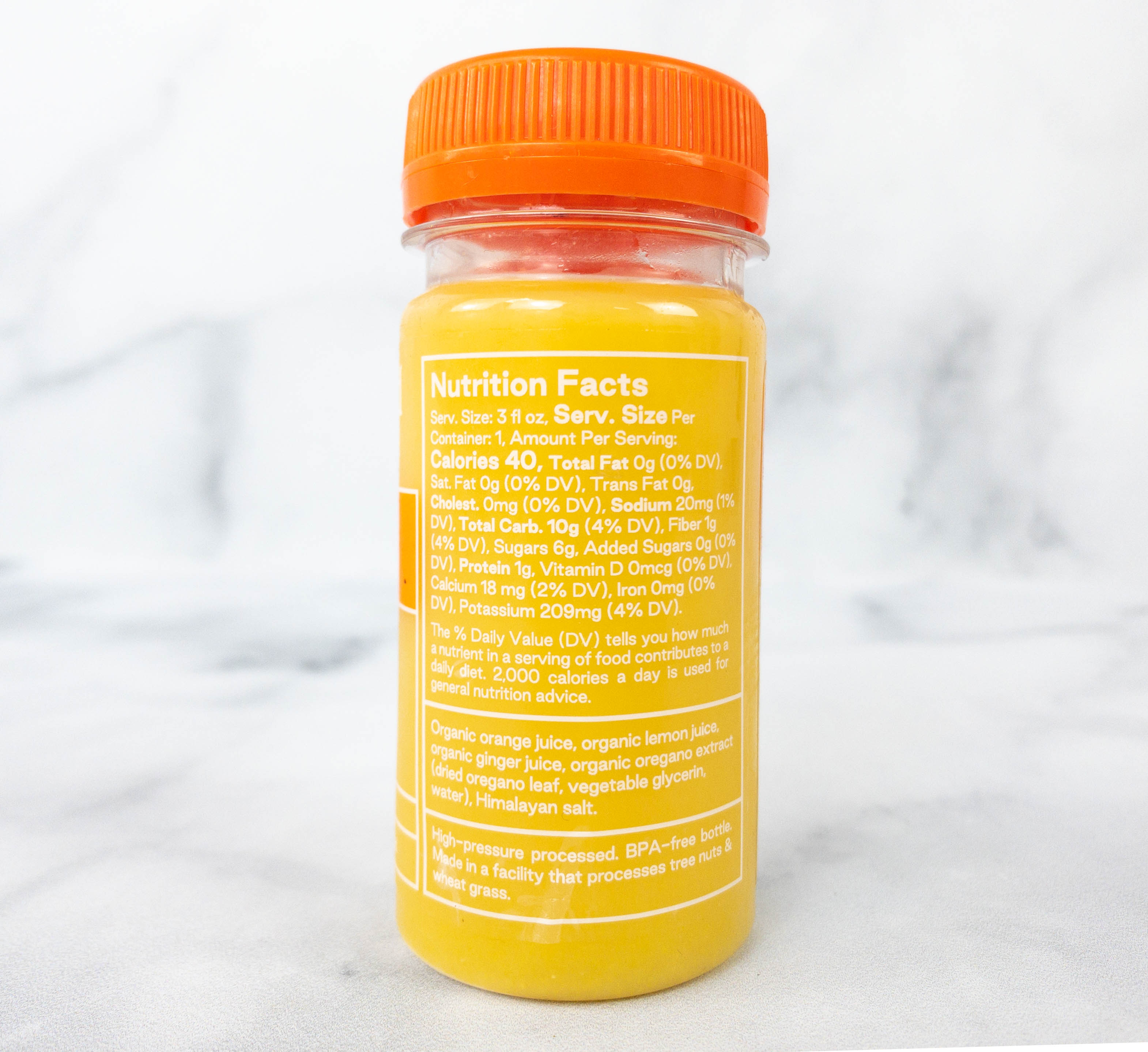 The shot also contains organic orange juice and Himalayan salt.
This wellness shot is low in sugar, making it diabetes-friendly. It's also low in carbs and calories!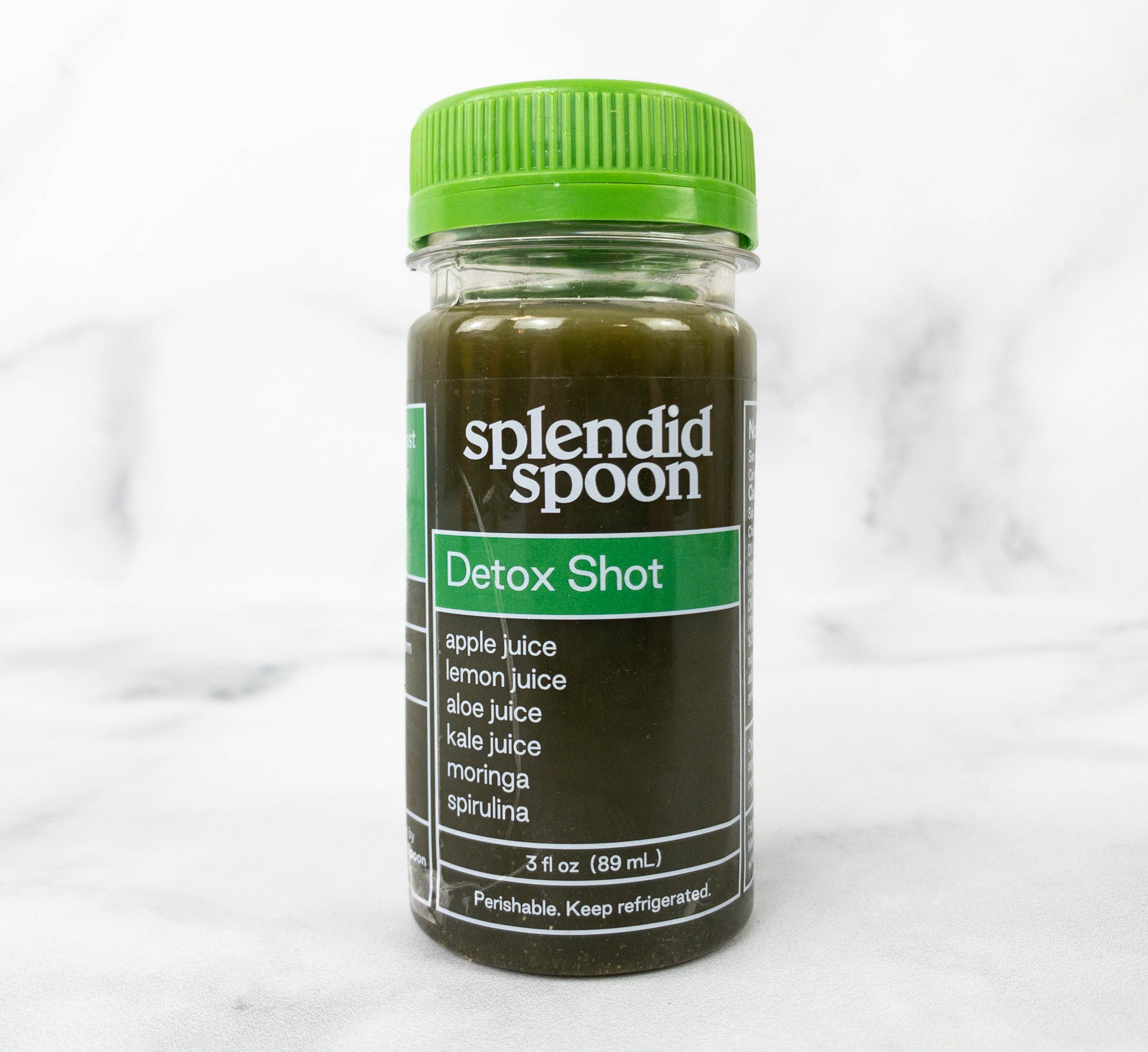 Detox Shot. The next is a plant powered shot is formulated to help remove unhealthy components in the body and jumpstart endurance.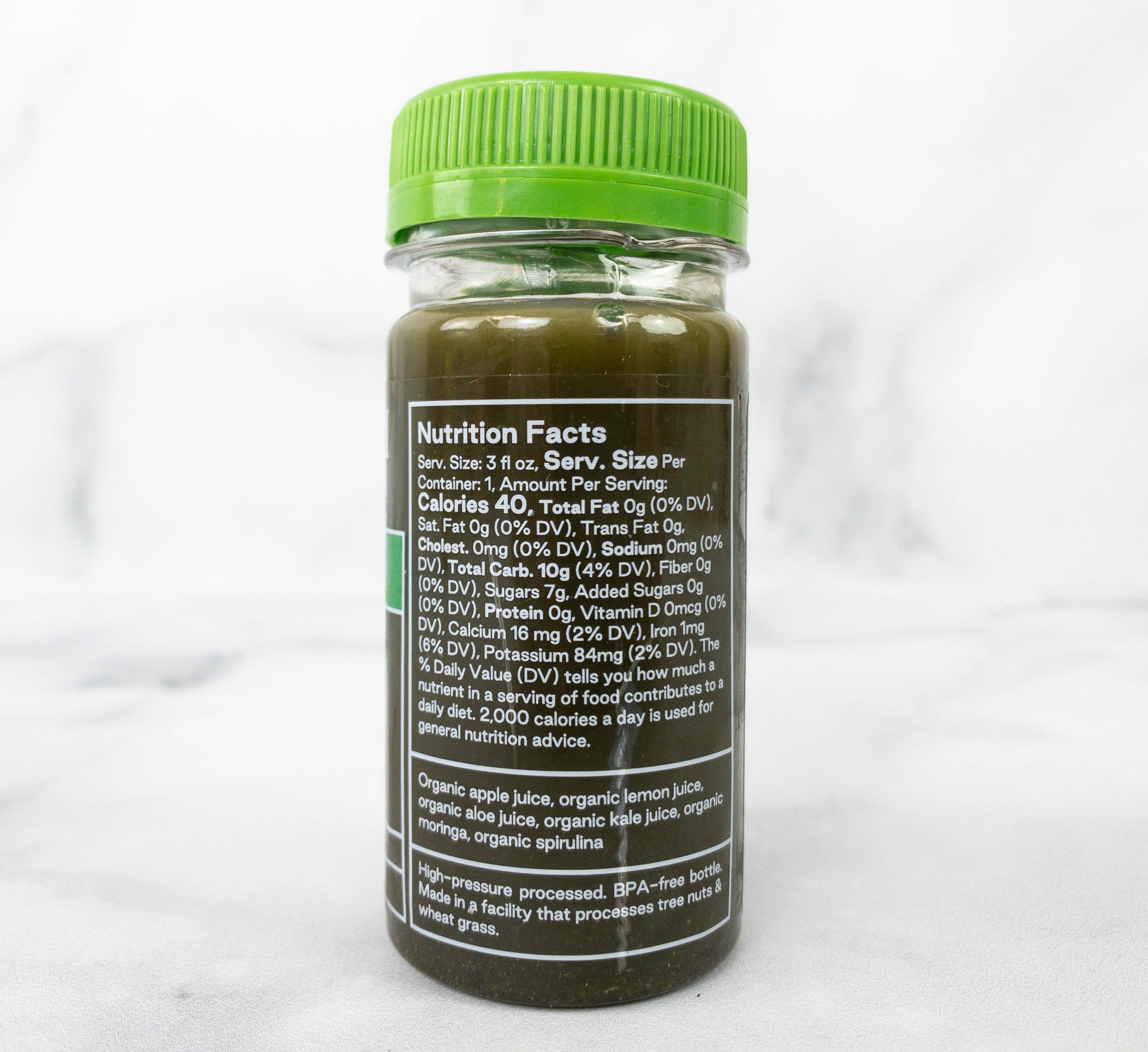 This shot includes organic apple juice, organic lemon juice, organic aloe juice, organic kale juice, organic moringa, and organic spirulina.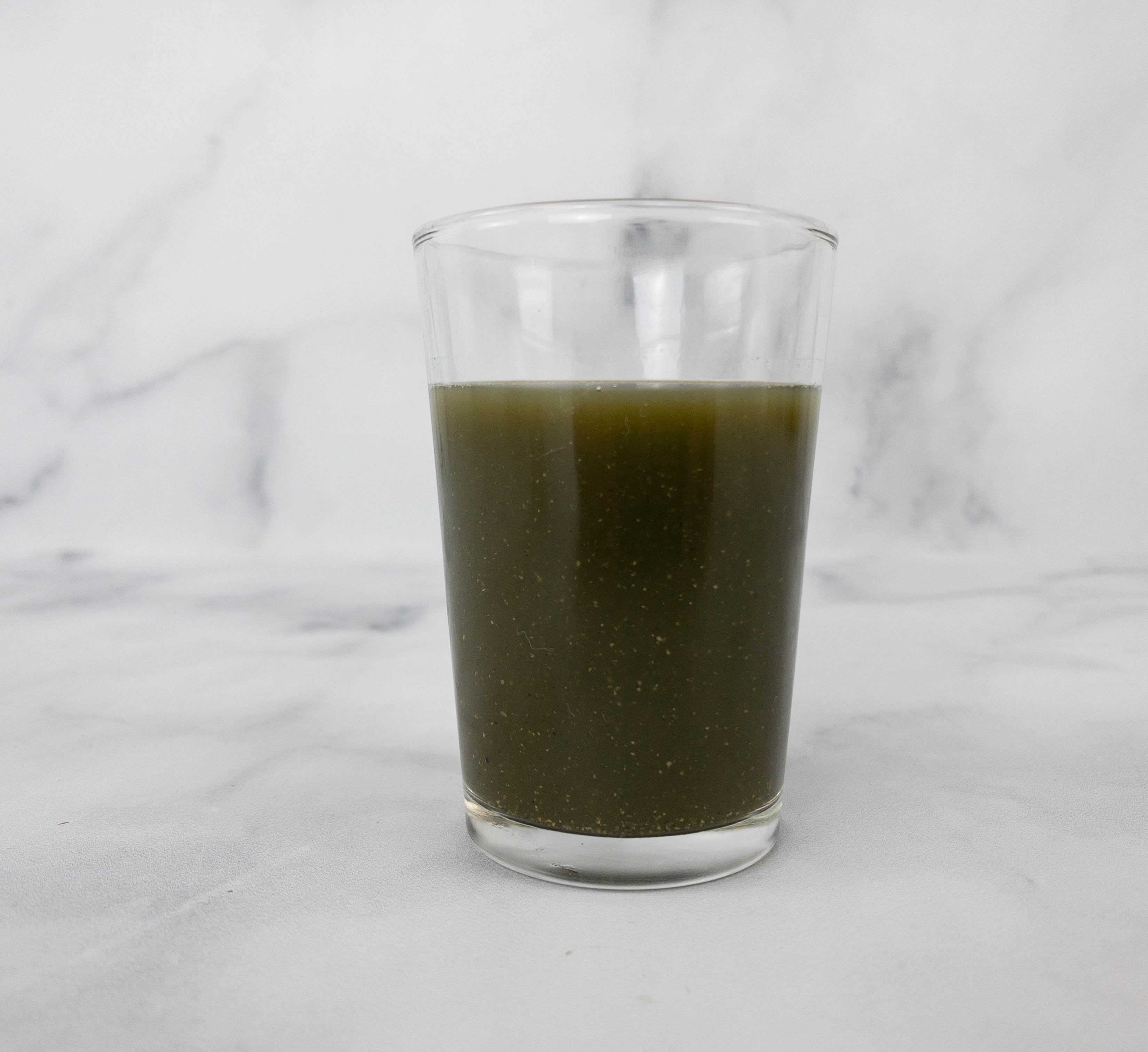 It has a dark green color, thanks to spirulina which is also capable of flushing out toxins from the body. Another key ingredient is the aloe juice that supports the good bacteria in your gut. This one is sugar-free as well!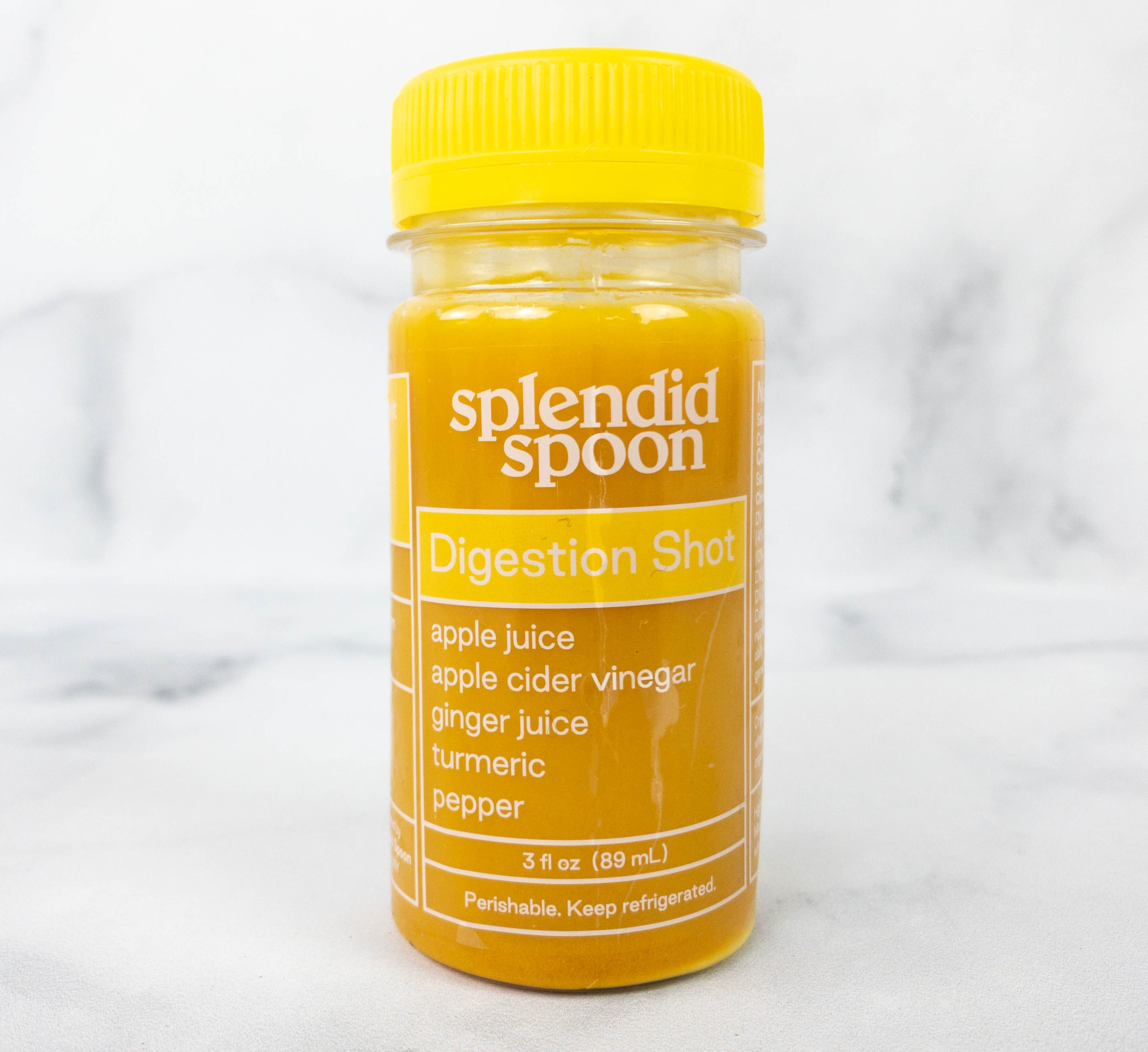 Digestion Shot. This shot is my stomach's new best friend. It's packed with the combined anti-inflammatory components of organic turmeric and organic ginger and also helps make the gut healthier than ever.
Aside from turmeric and ginger, it also contains organic apple juice, organic cider vinegar, and organic pepper.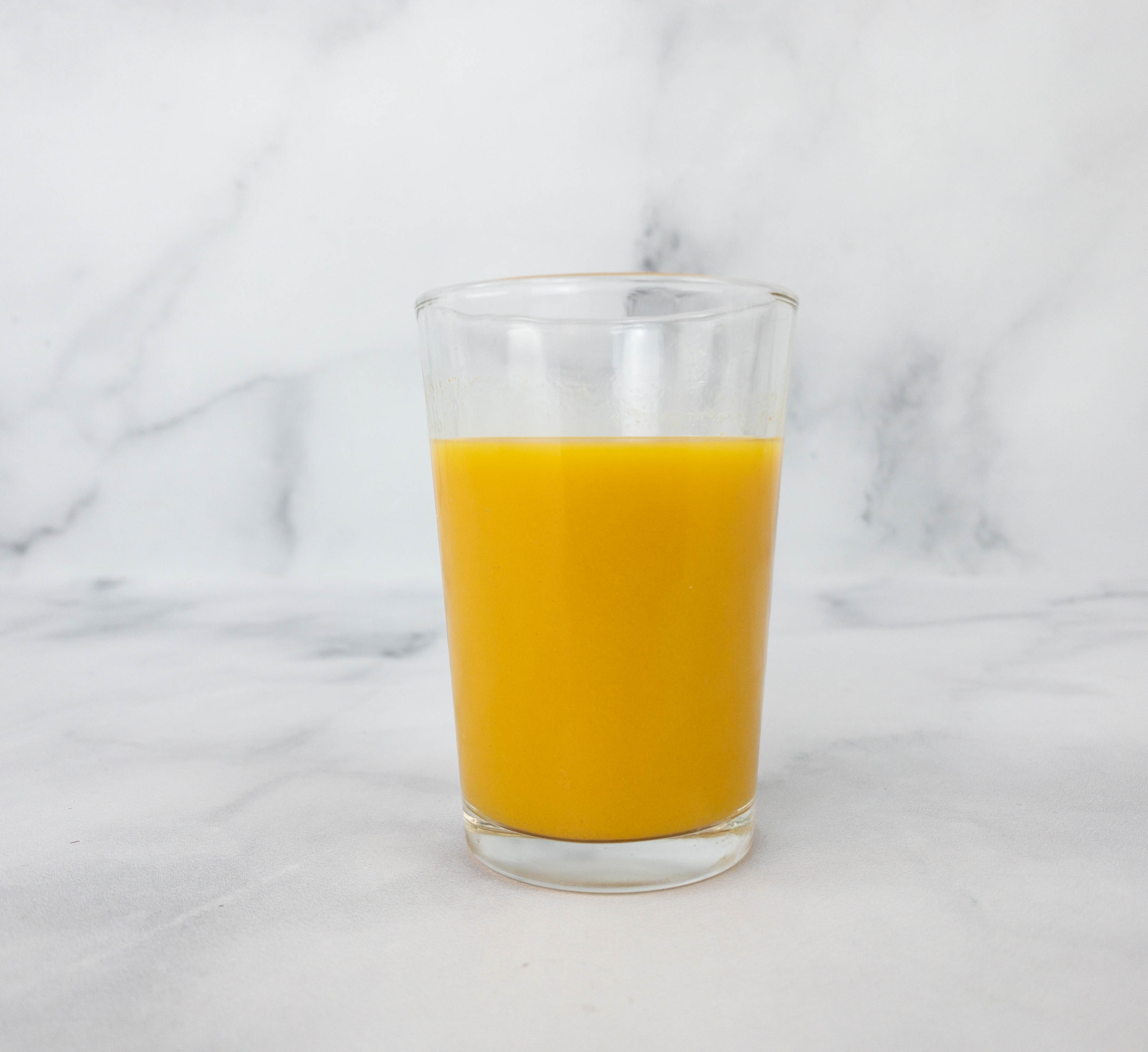 This is another diabetes-friendly shot! It's perfect to drink if you want to avoid having an upset stomach.
This box included lots of yummy meals and smoothies, which proves that plant-based food doesn't have to be bland or boring. Of course, it includes Splendid Spoon's Comfort Collection, composed of the healthy version of Italian classics: creamy mushroom pasta and marinara noodles! They were indeed the perfect comfort food, and I just love how hearty each serving is. Also, I don't have to feel guilty about finishing the whole bowl because it's made only with healthy ingredients and none of the bad stuff. I also love the selection of smoothies and shots in my box, which are great for a everyday health boost. The grain bowls are also exceptional, keeping me full and satisfied during lunches! Everything from Splendid Spoon is easy to prepare, making it ideal even for the busiest of people. If you're particular with what you eat, no worries because they offer an option to customize the meals in your box!
What do you think of Splendid Spoon's COMFORT COLLECTION?