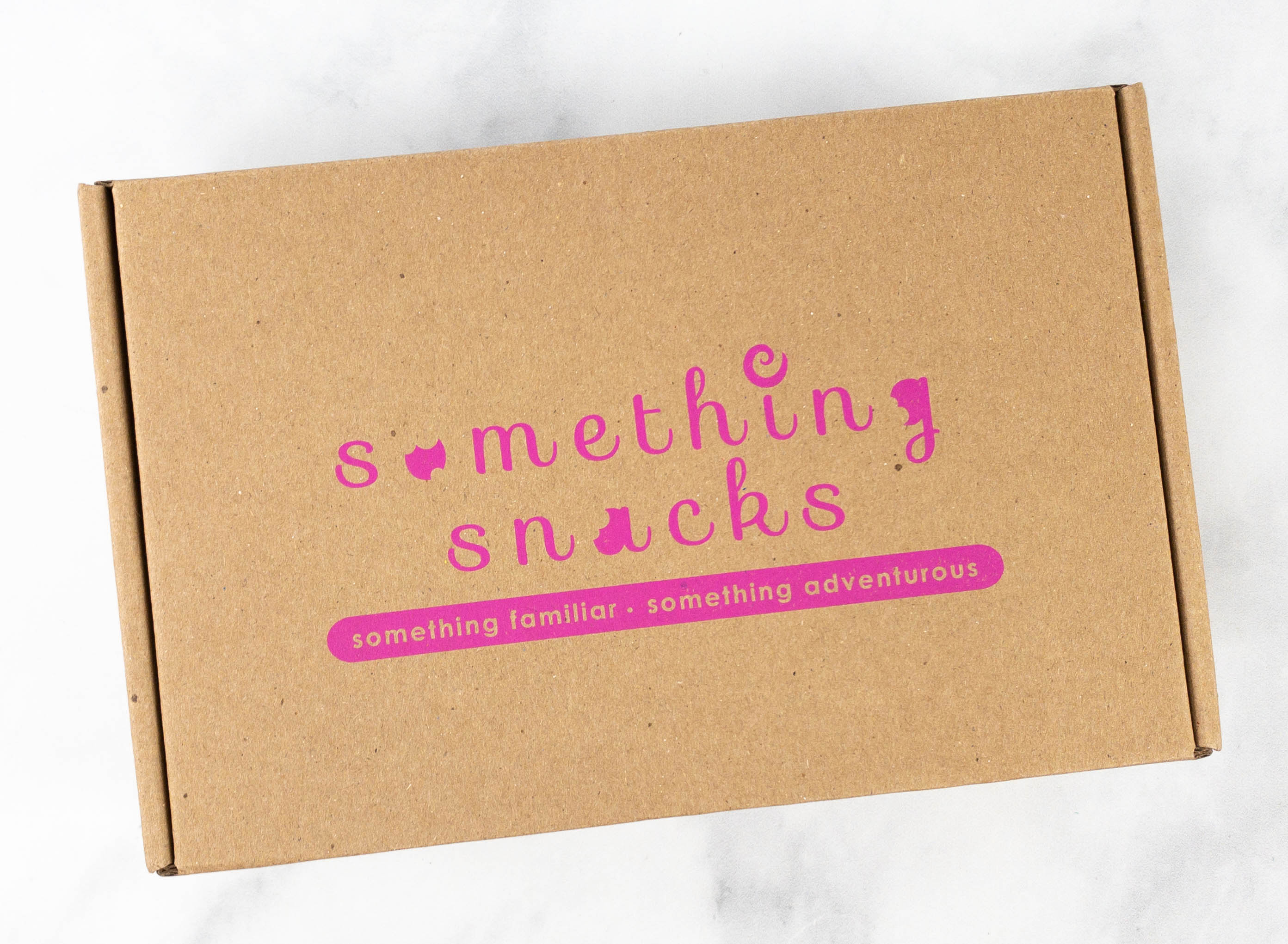 Something Snacks is a monthly snack subscription service. For $15.50 per month, the box has 7 hand-selected snacks including at least one sweet, one salty, one international, and one health conscious snack. You can also opt for a longer subscription plan to get discounts. For instance, a 6-month pre-paid plan is $14.50 per month, and a 12-month pre-paid plan is $168 is $14 per month.
DEAL: Get $3 off your first box! Use coupon code TRY3NOW.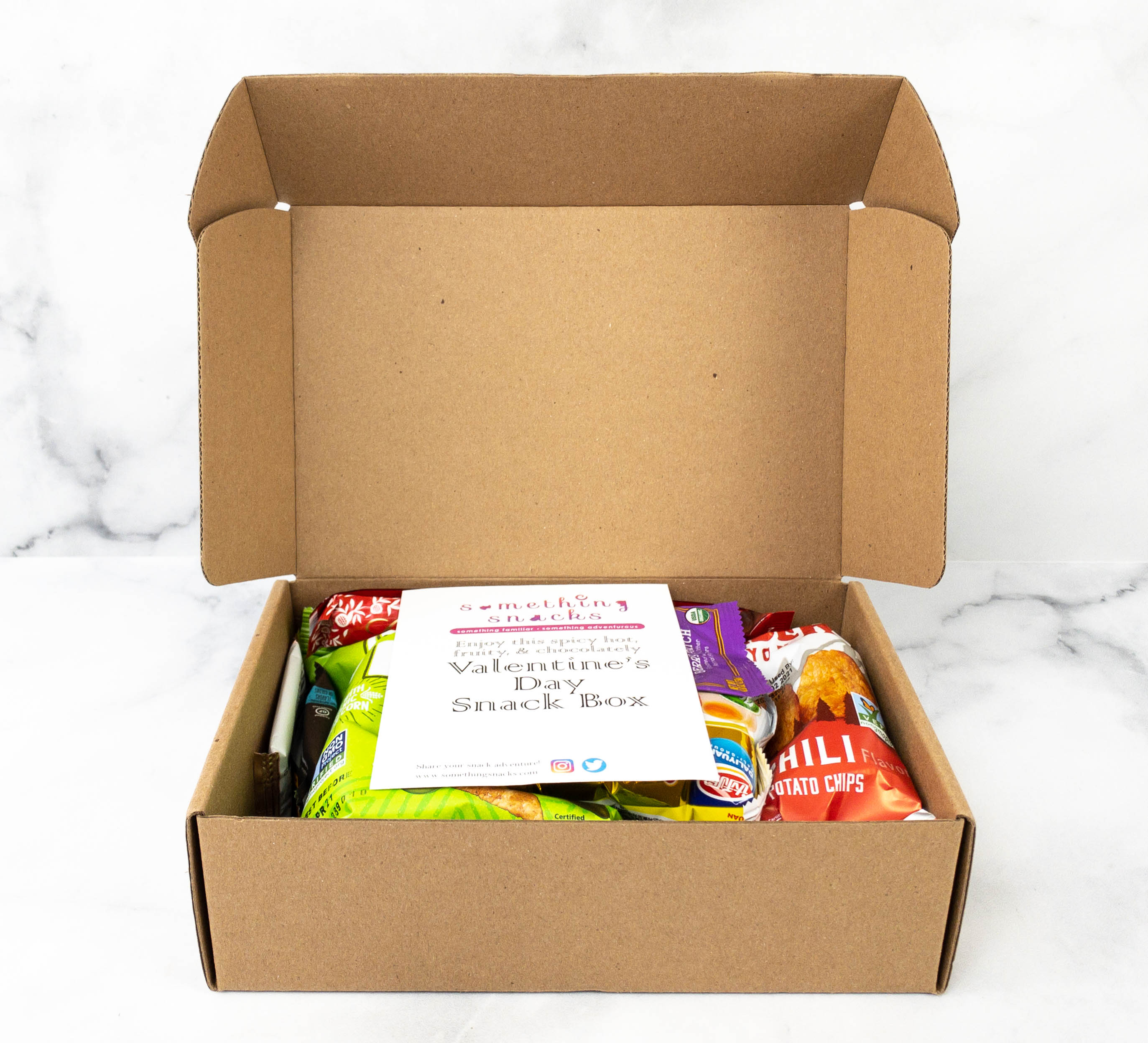 The snacks arrived in a simple brown box. It doesn't really matter, because what we're really looking forward to is the awesome variety of the snacks they send.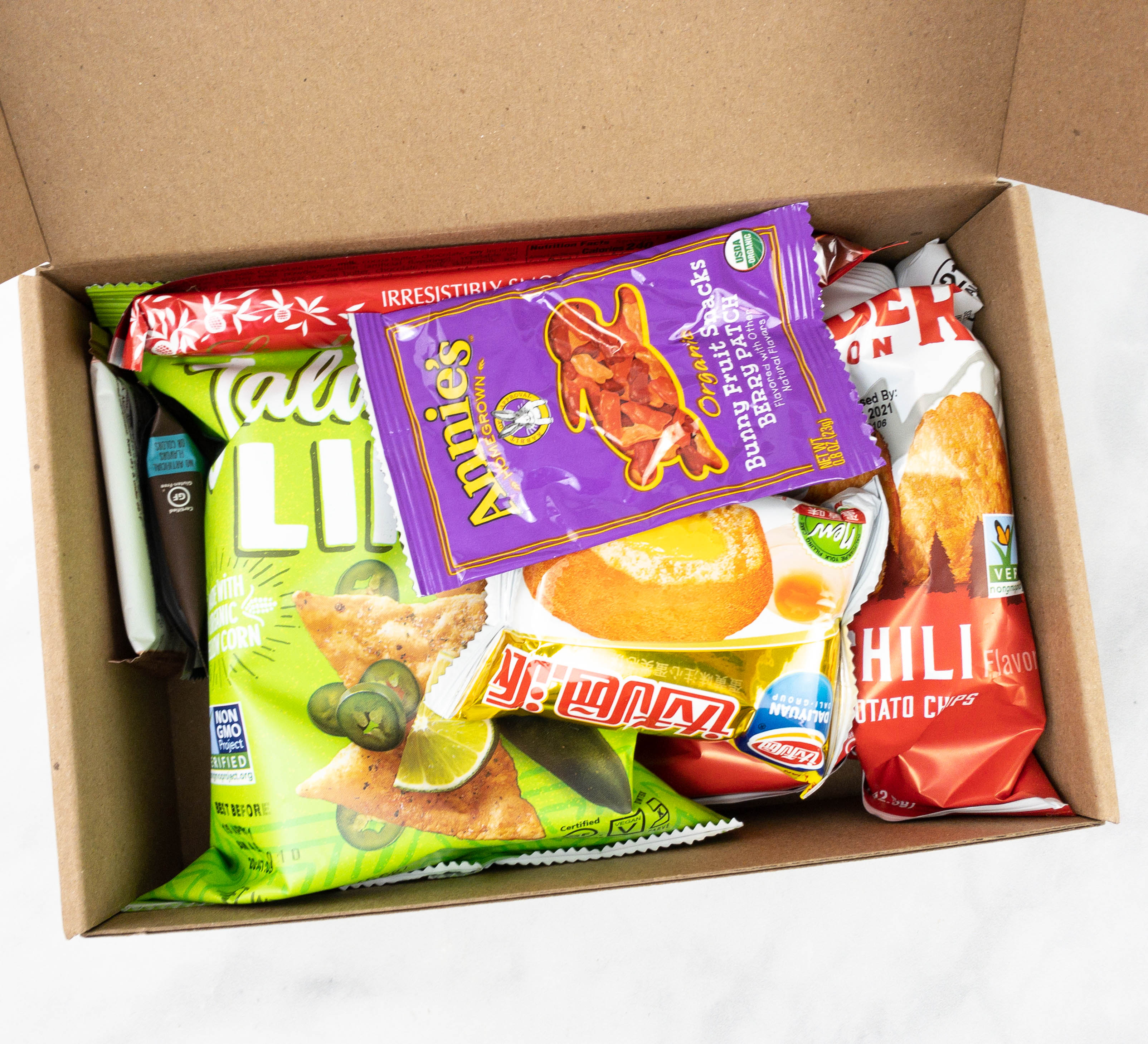 There's no extra packaging in the box, but everything arrived in great condition.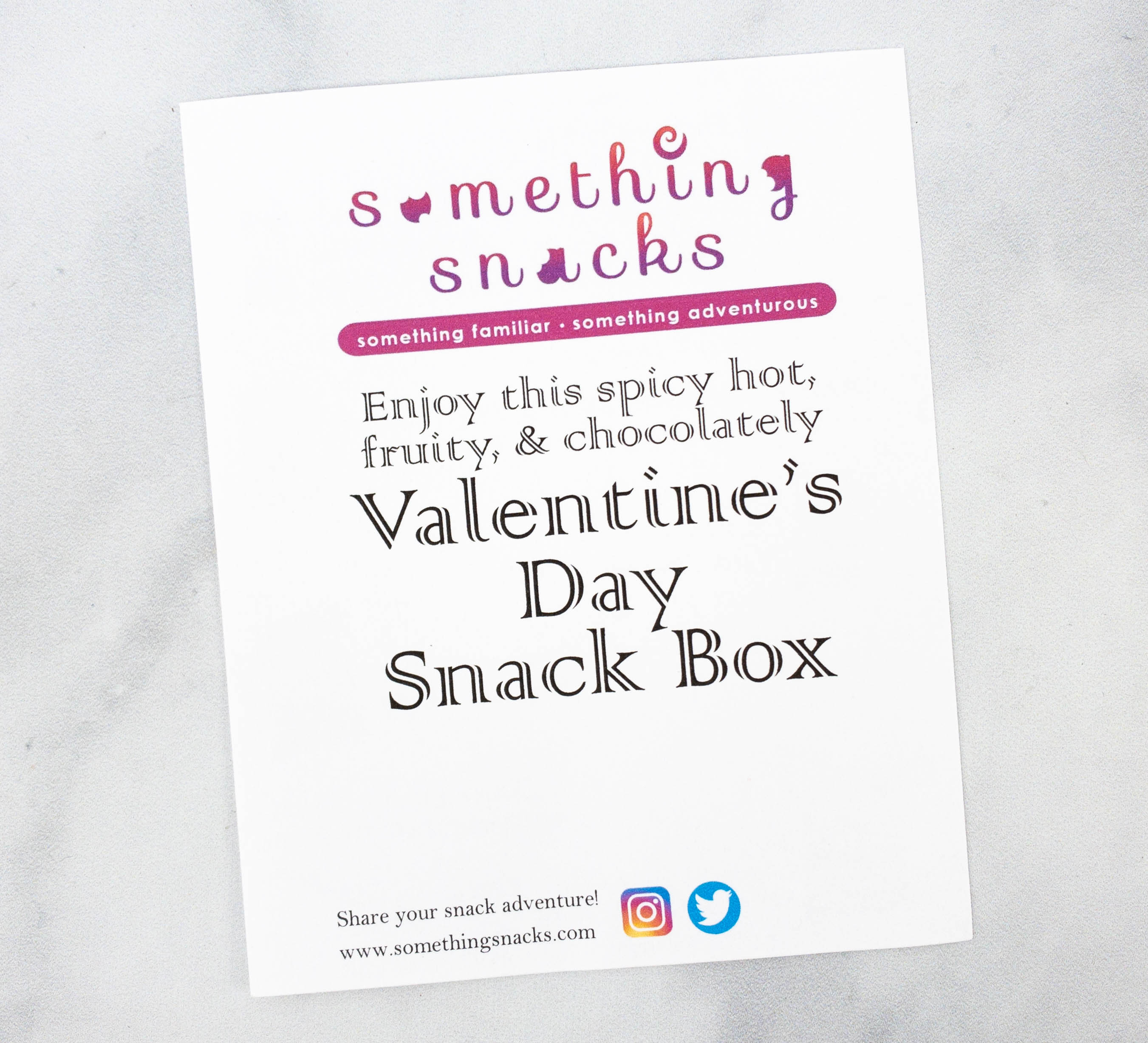 The box includes an information card.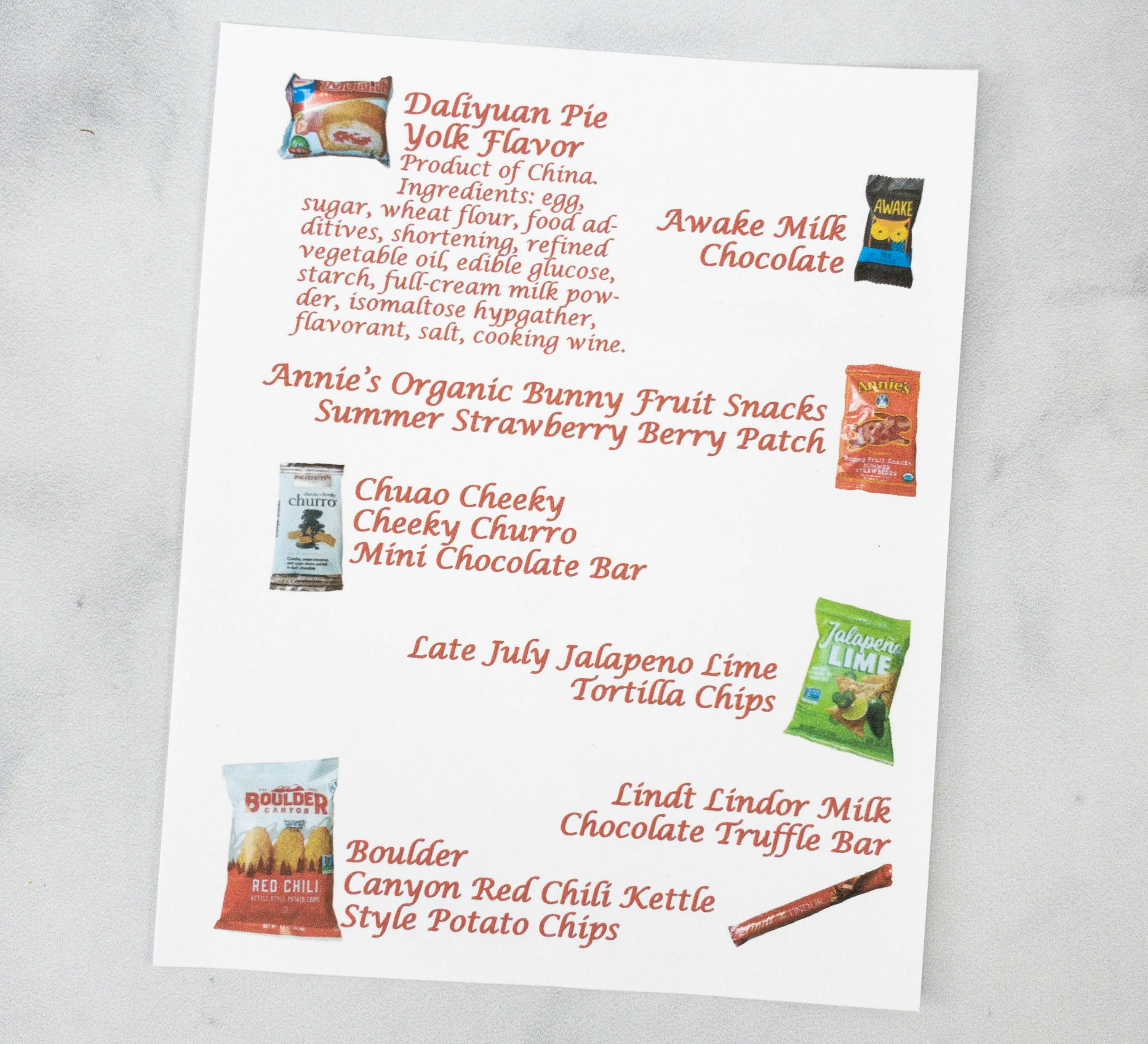 The back of the card has a list of all the items inside the box.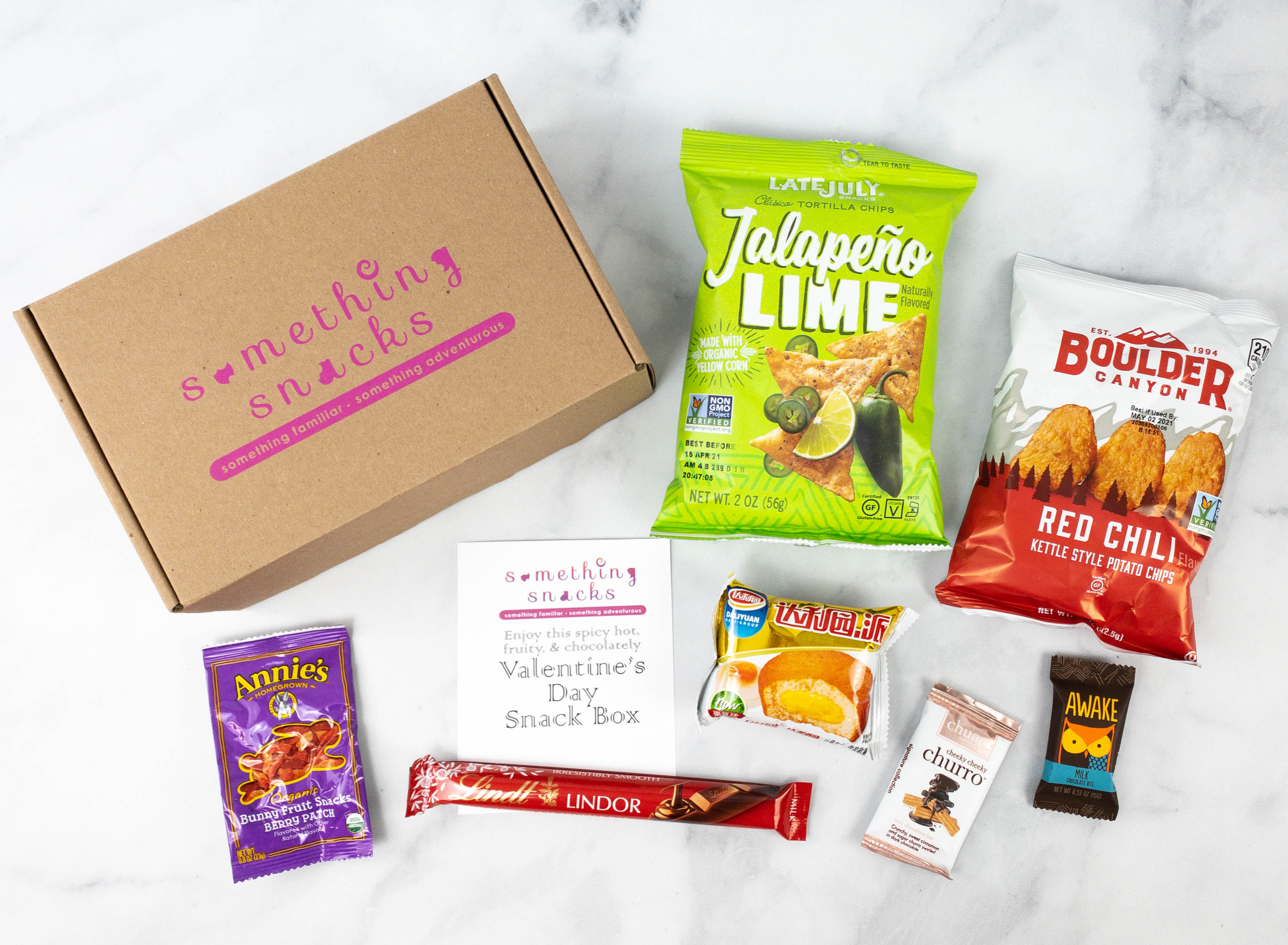 Everything in my February 2021 Something Snacks box!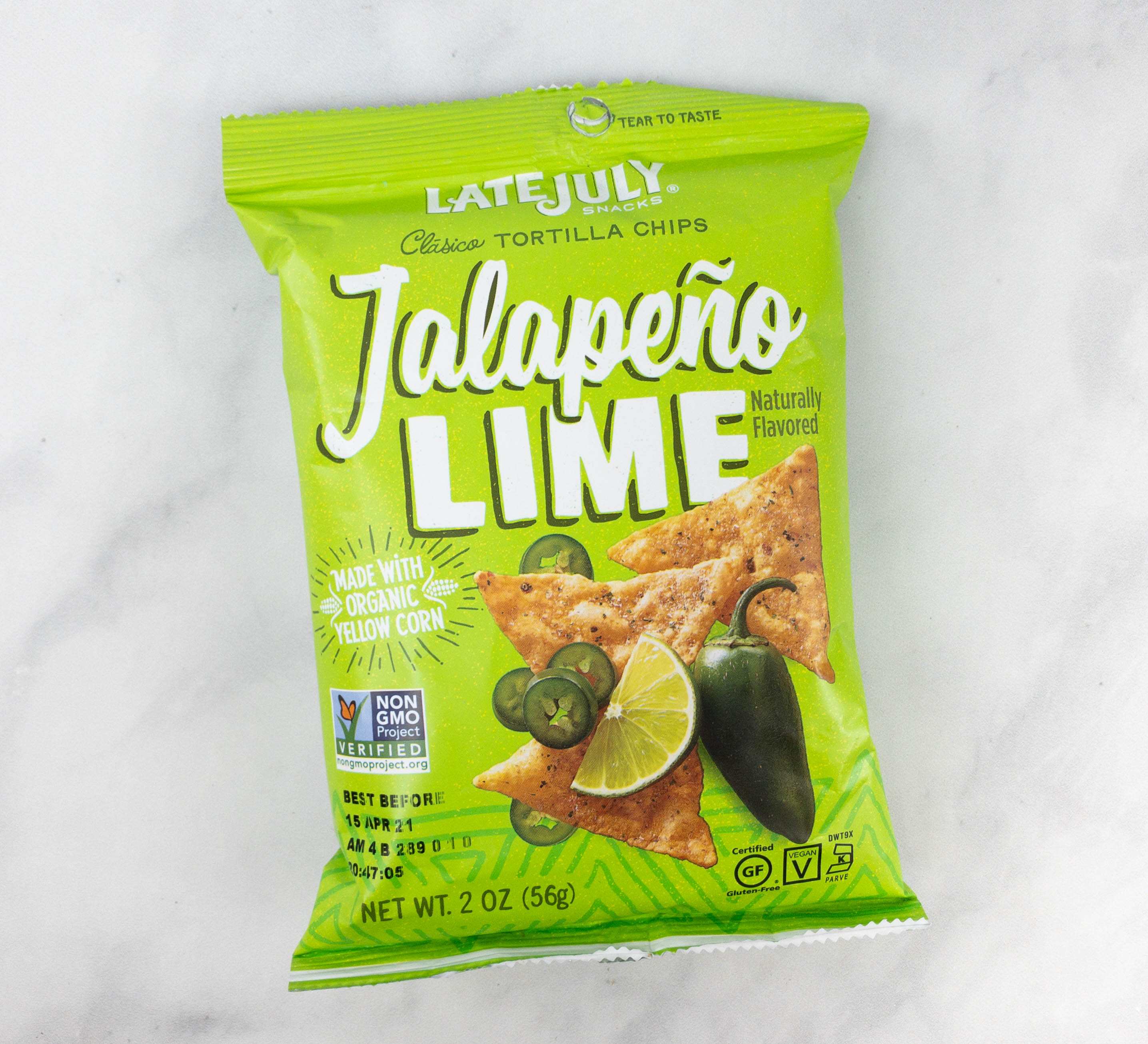 Late July Jalapeño Lime Tortilla Chips ($1.6) These tortilla chips are made from organic yellow corn and each piece is bursting with rich lime and jalapeno flavor! I love the kick of heat in every bite, as well as the crispy texture which makes it exciting to eat. This snack is also non-GMO, kosher, gluten-free, and vegan!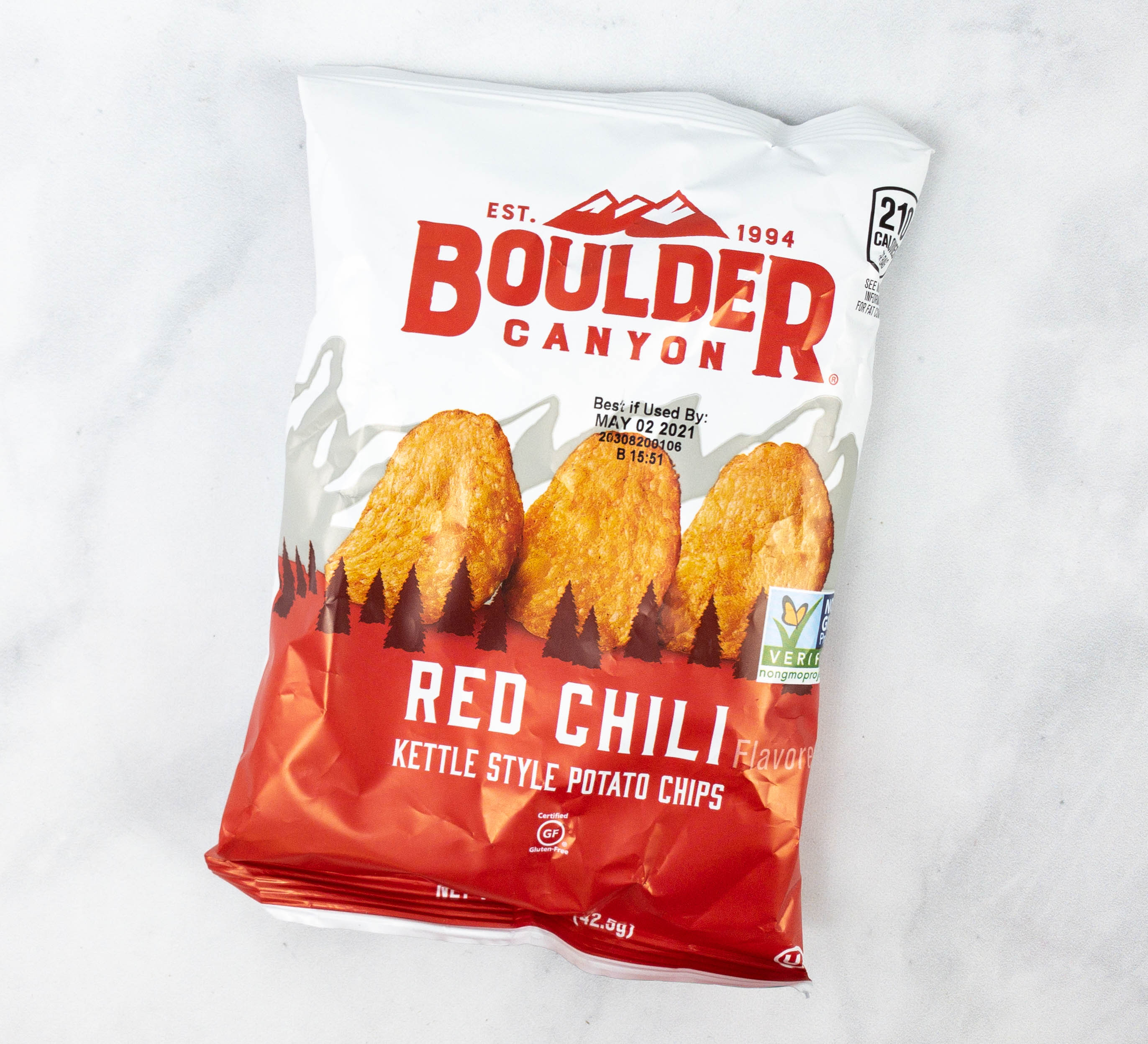 Boulder Canyon Red Chili Kettle Style Potato Chips ($0.79) Here's another spicy snack, a pack of kettle-style potato chips with a red chili seasoning! As expected with kettle-cooked potatoes, these were crunchier than regular potato chips. This snack is also gluten-free, trans fat-free, and kosher!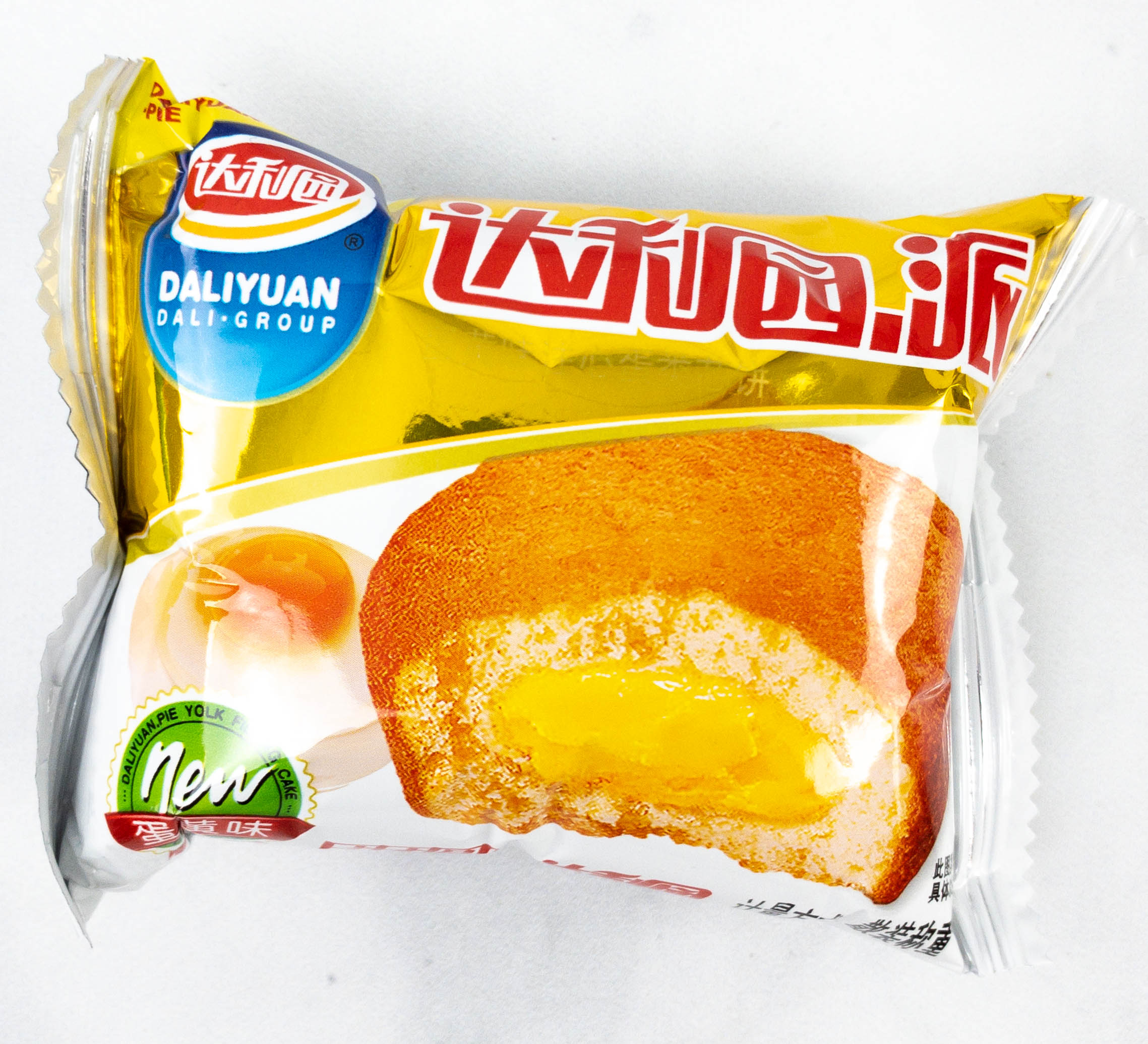 Daliyuan Pie Yolk Flavor. Finally, here's something sweet! It's a soft and fluffy bread from China, boasting of a delicious custard center. It's definitely filling, especially when paired with a hot beverage!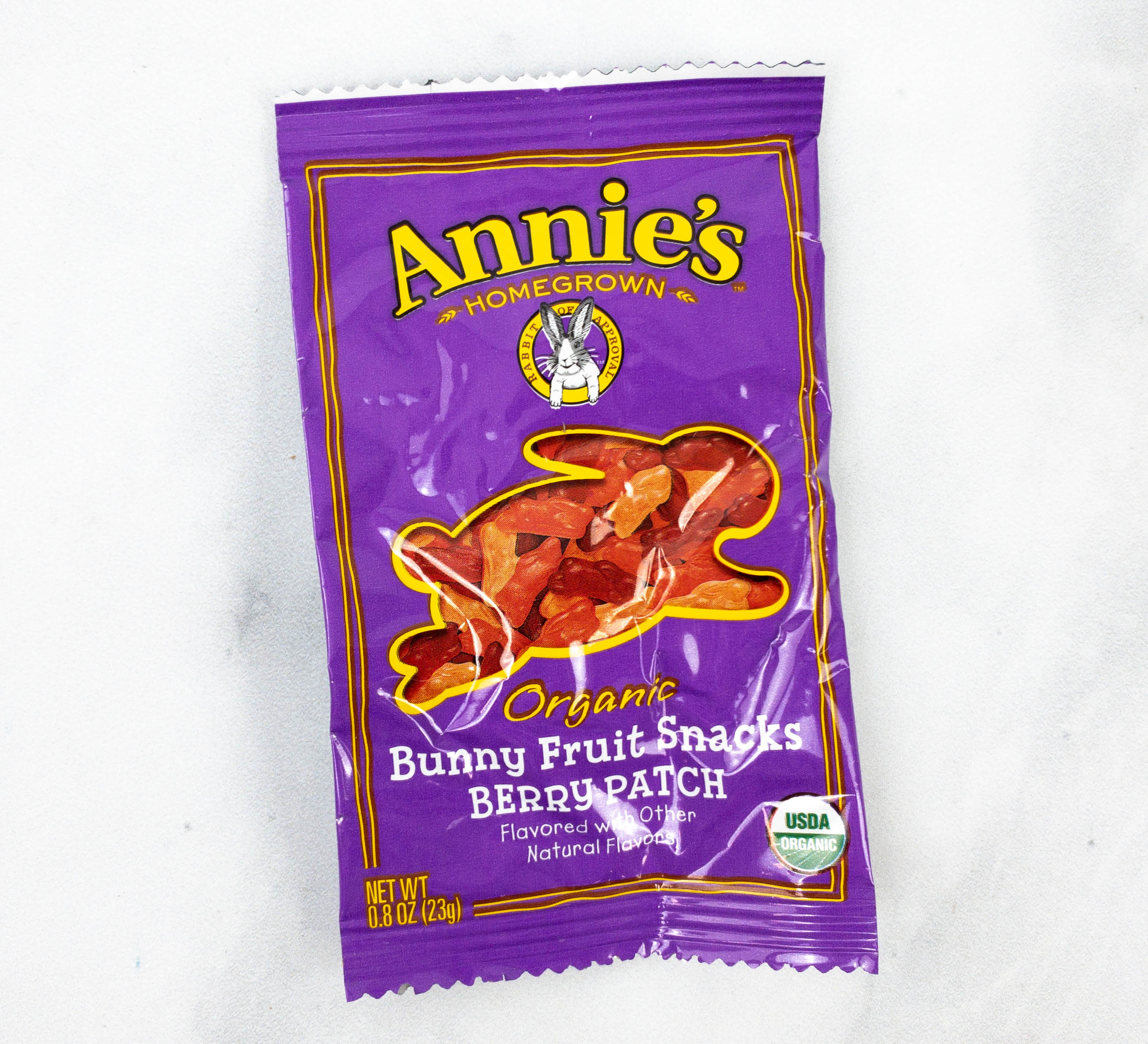 Annie's Organic Bunny Fruit Snacks Berry Patch ($1.25) It's a pack of bunny-shaped gummies, infused with different fruity flavors and vitamin C. Flavors include strawberry, cherry and raspberry! This is a healthier alternative to regular gummy snacks because it's organic, vegan, and gluten-free. It doesn't contain artificial ingredients and high fructose corn syrup either!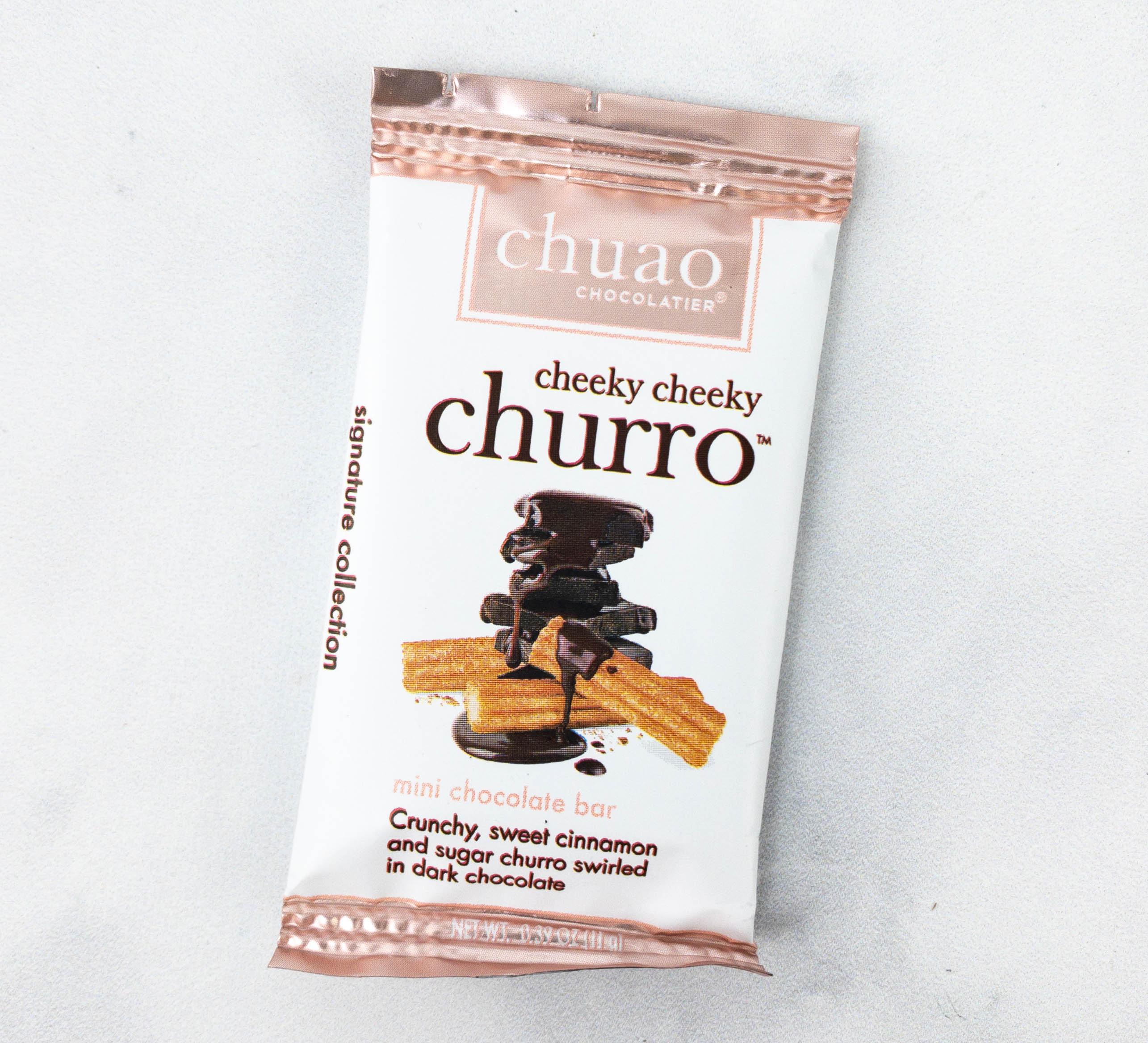 Chuao Chocolatier Cheeky Cheeky Churro Mini Chocolate Bar ($0.99) This is not your ordinary dark chocolate bar, as it comes with bits of sugar churro and sweet cinnamon. It's crunchy and flavorful, keeping my sweet tooth easily satisfied. This chocolate doesn't contain artificial preservatives, additives, colorings, and flavorings either.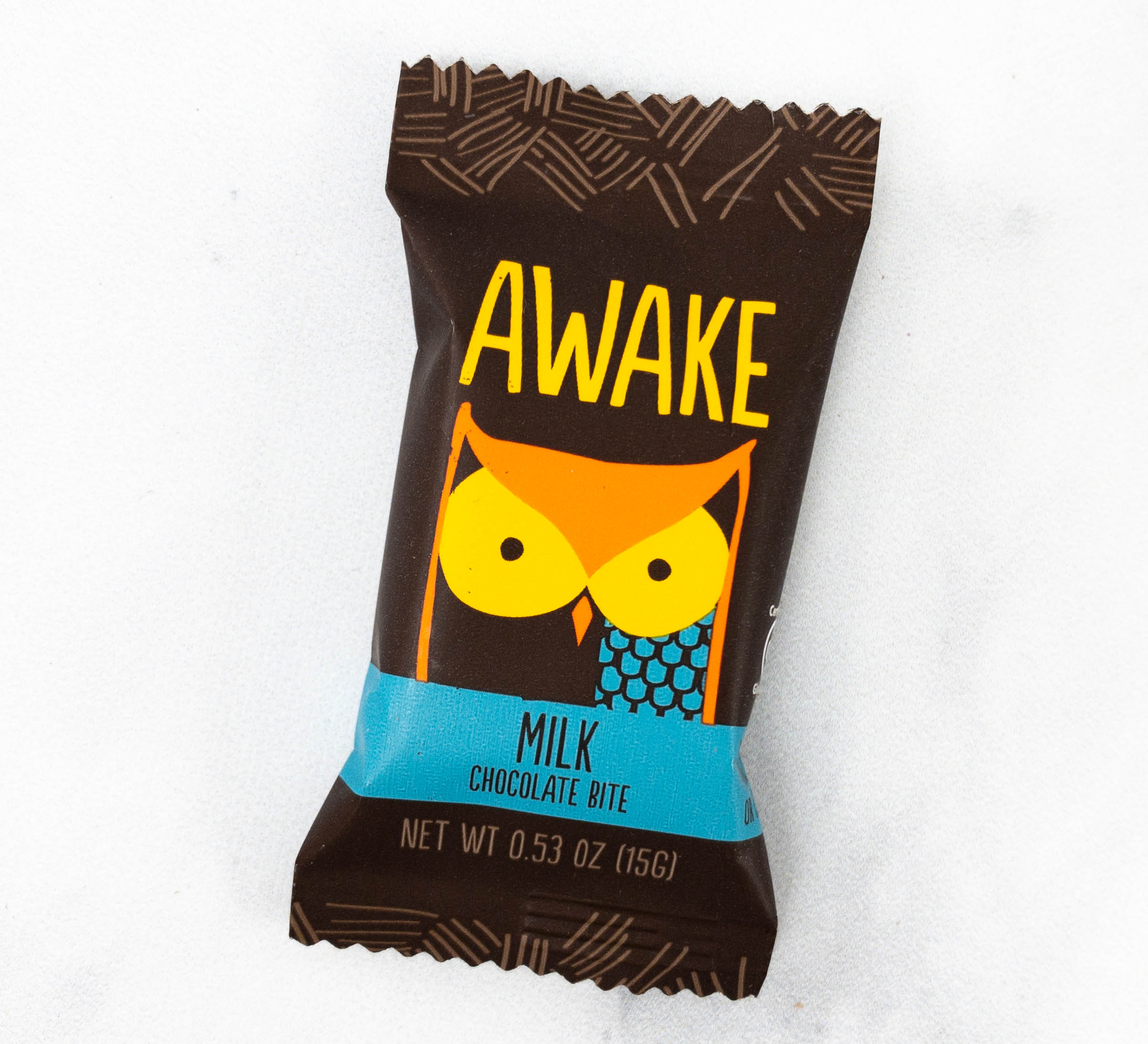 Awake Milk Chocolate Bite ($0.66) This chocolate bite provides the same amount of caffeine as a half cup of coffee to help keep you alert and awake. It contains delicious milk chocolate, and it only has 90 calories. This would make a good alternative to a cup of joe if you need a picker-upper in the middle of the day or even when you're having a long night!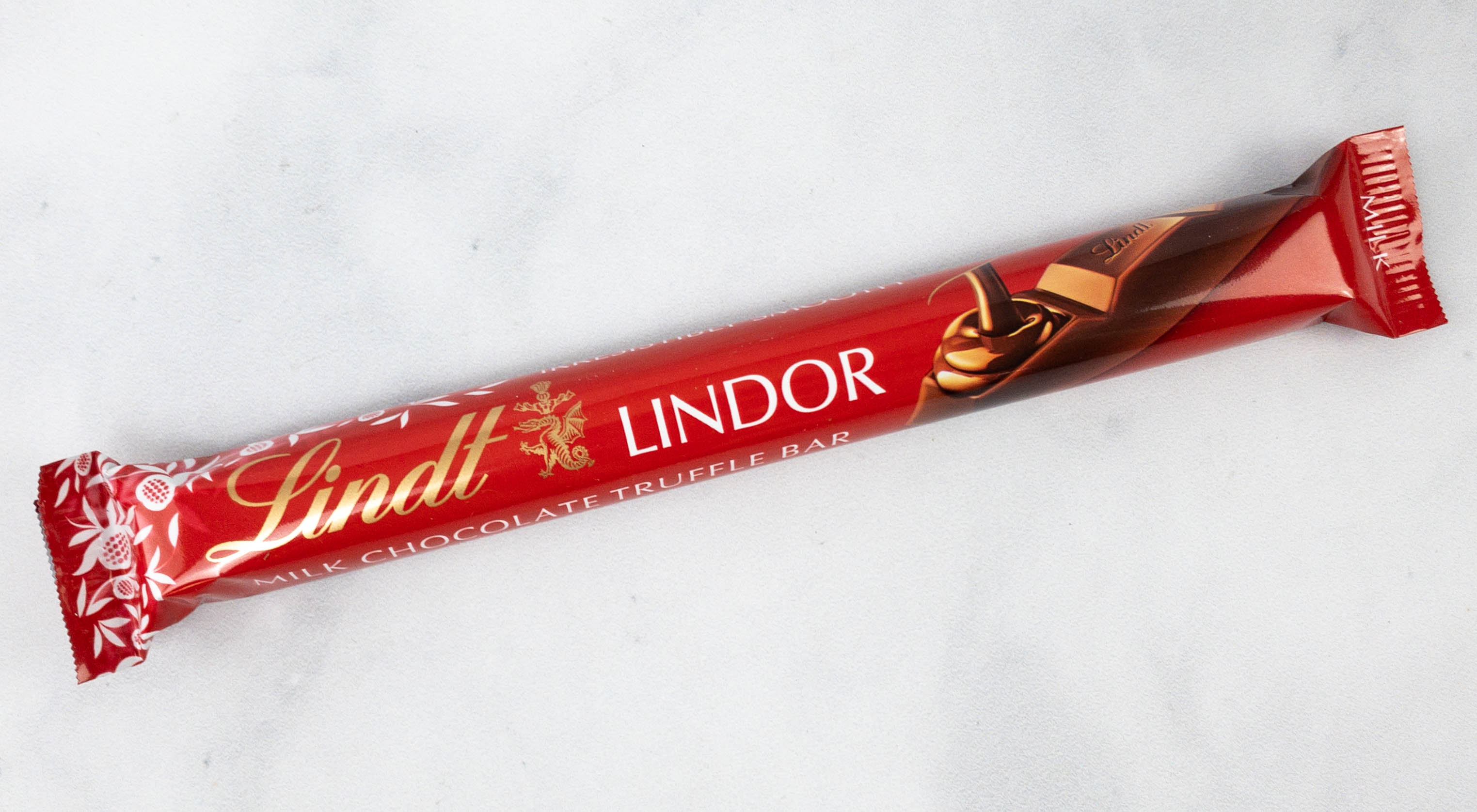 Lindt Lindor Milk Chocolate Truffle Bar ($1) This luscious bar is made with high-quality milk chocolate with a smooth truffle center. I loved having this for dessert, each bite just melts in my mouth!
Something Snacks offers a good variety of snacks in their boxes, and for this month, the snacks are a mix of sweet, chocolatey, and spicy. The spicy snacks are perfect for munching while watching a movie at home, while the sweets and chocolates easily fulfill my sweet tooth cravings. There's also one international snack in my box, the fluffy pie from China. My favorites from this box are the jalapeno and lime chips and the chocolate truffle bar, but the rest are also yummy! I really enjoyed this snack box overall!
What did you think of Something Snacks?