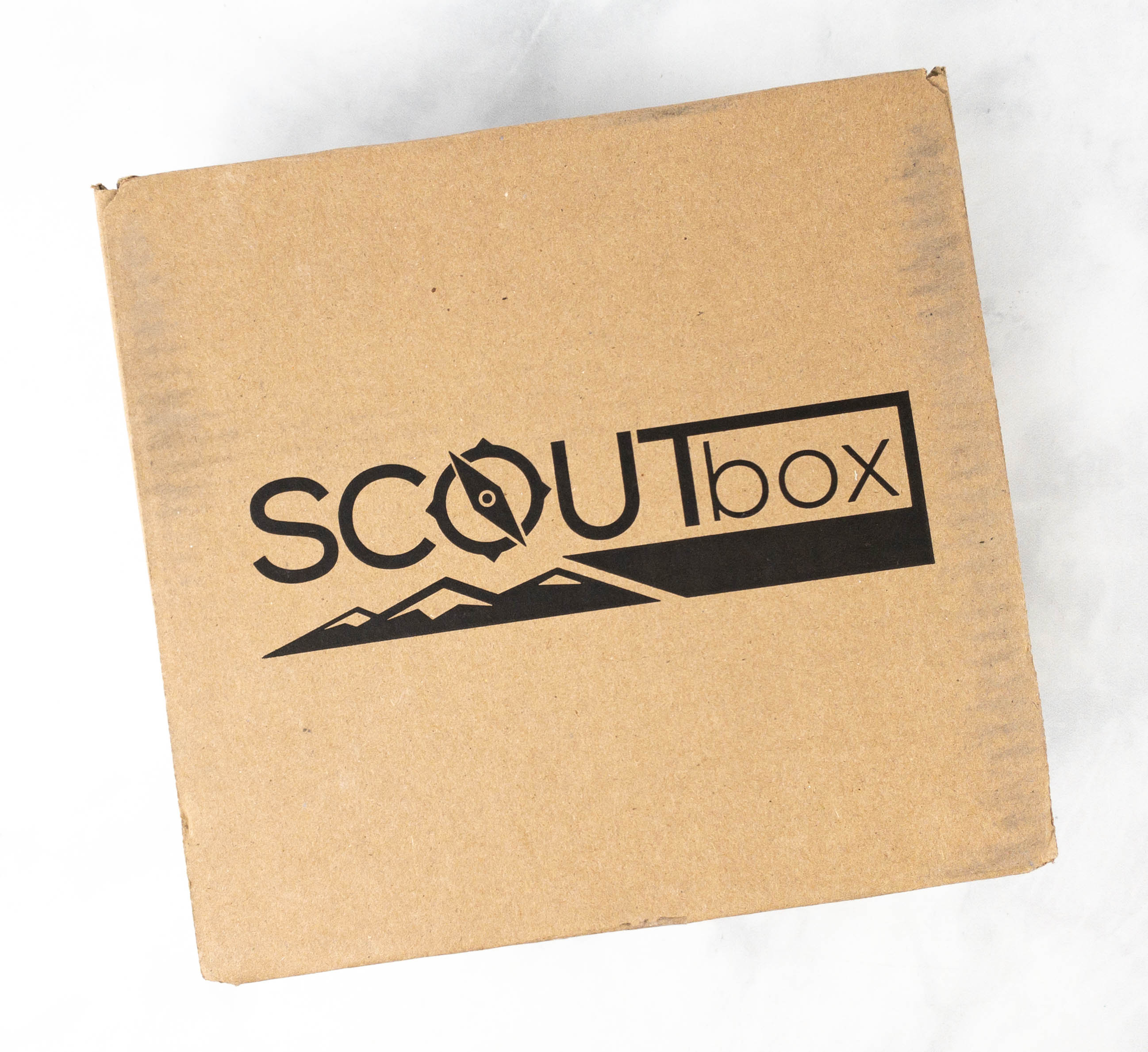 SCOUTbox is a monthly subscription box for scouts by scouts. Each box usually include outdoor gear, hiking/camping accessories, equipment, snacks, educational guides, and other resources, all delivered right to your door. They currently offer a month-to-month plan for $40/month. You can also opt for a longer subscription plan to save. In a 3-month plan, each box is $38/month and in a 6-month subscription plan, each box is only $35/month.
DEAL: Get $8.88 off your first subscription box! Use coupon code HELLO888.
The items arrived in a brown box.
The theme is OUTDOOR TECH.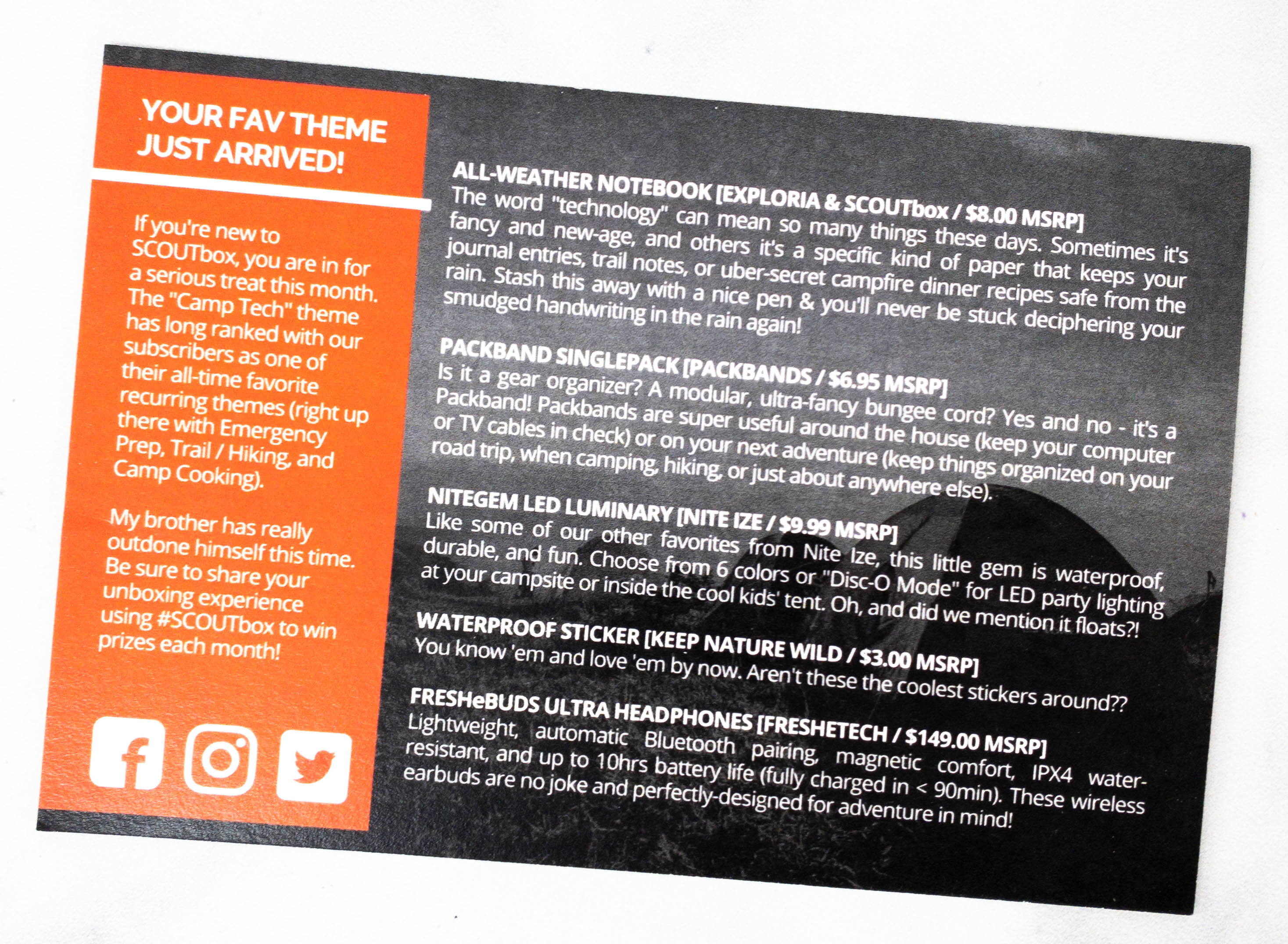 The card lists the items included in this month's box along with a brief description for each.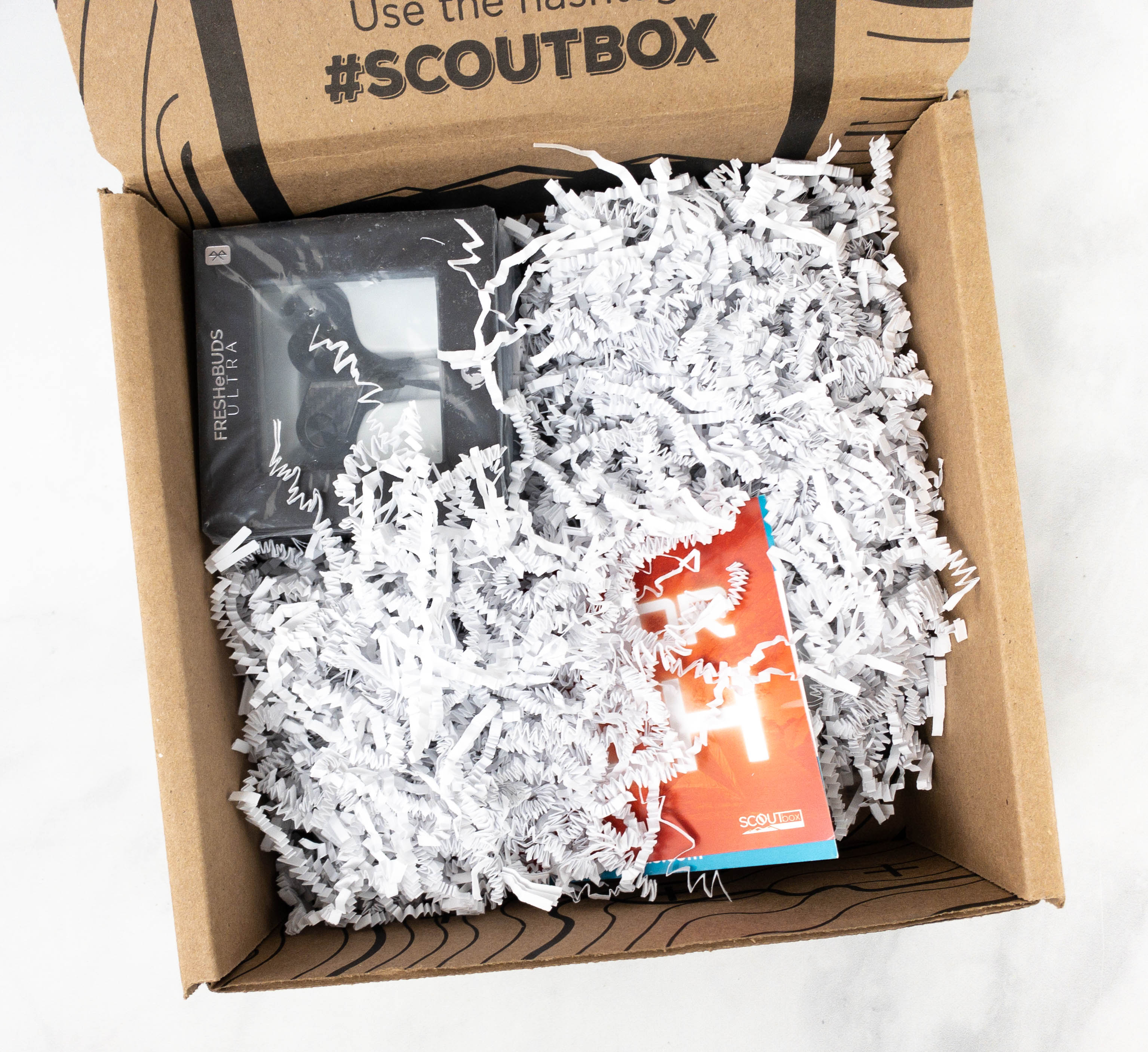 All the items were also covered with white squiggles.
This promotional card contains a 20% coupon code for Packbands orders above $200.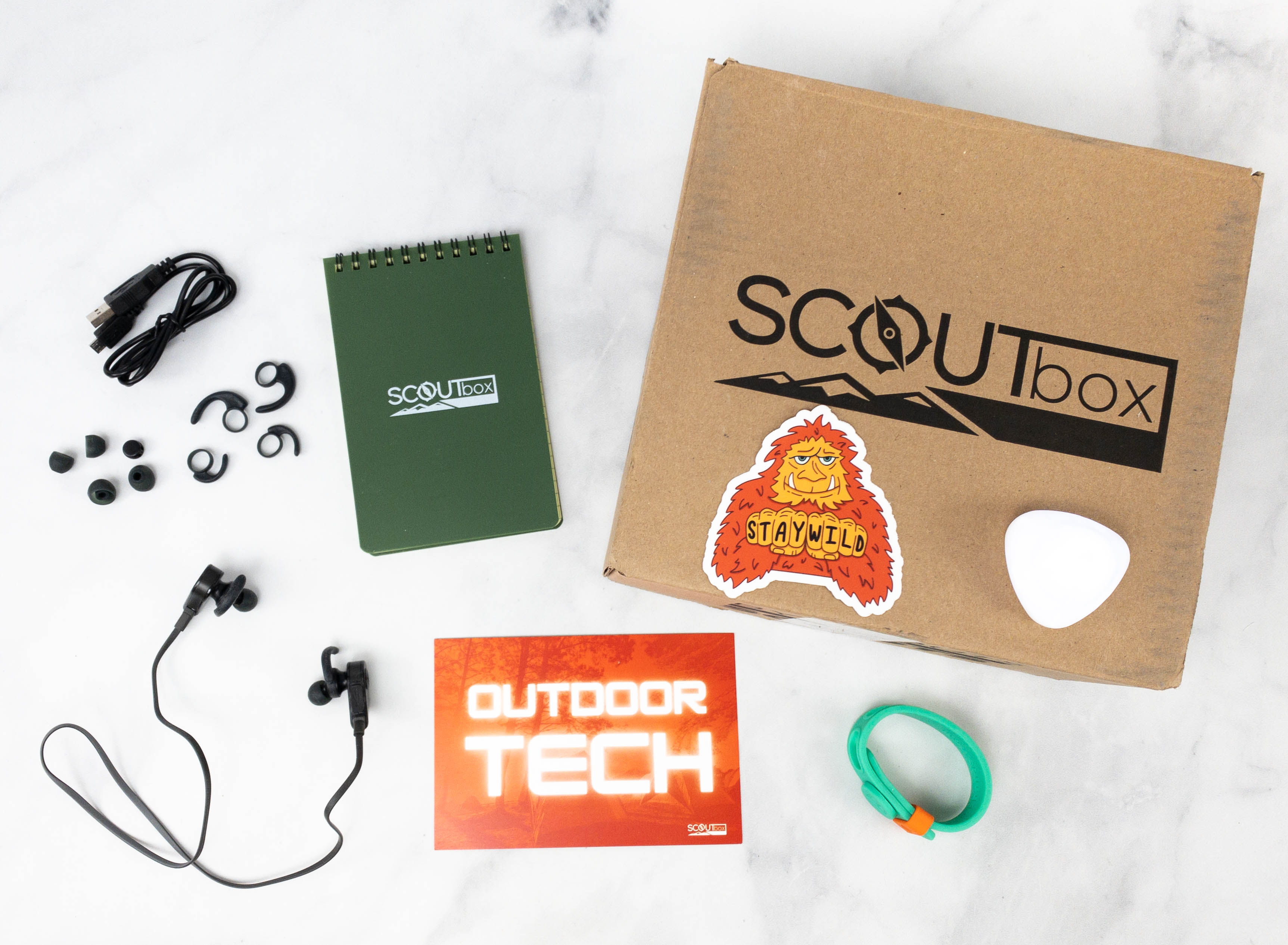 Everything in my March 2021 SCOUTbox!
Waterproof Sticker ($3) As always, the box comes with a sticker. This month's sticker features bigfoot and it's also waterproof!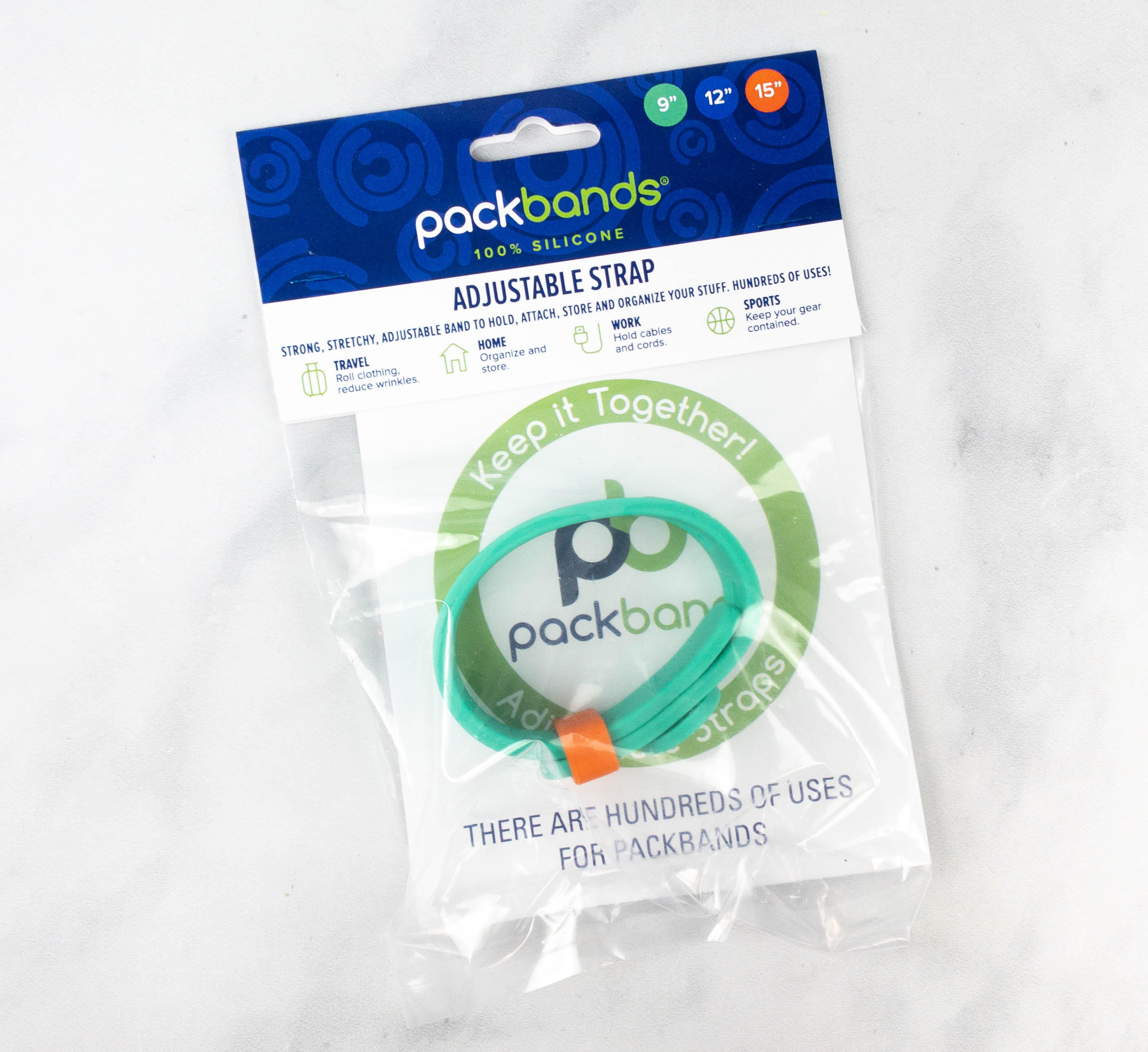 Packbands Singlepack ($5.95) This packband's uses are endless especially when you're outdoors. Uses include holding, organizing, storing, and attaching your valuables safely and securely.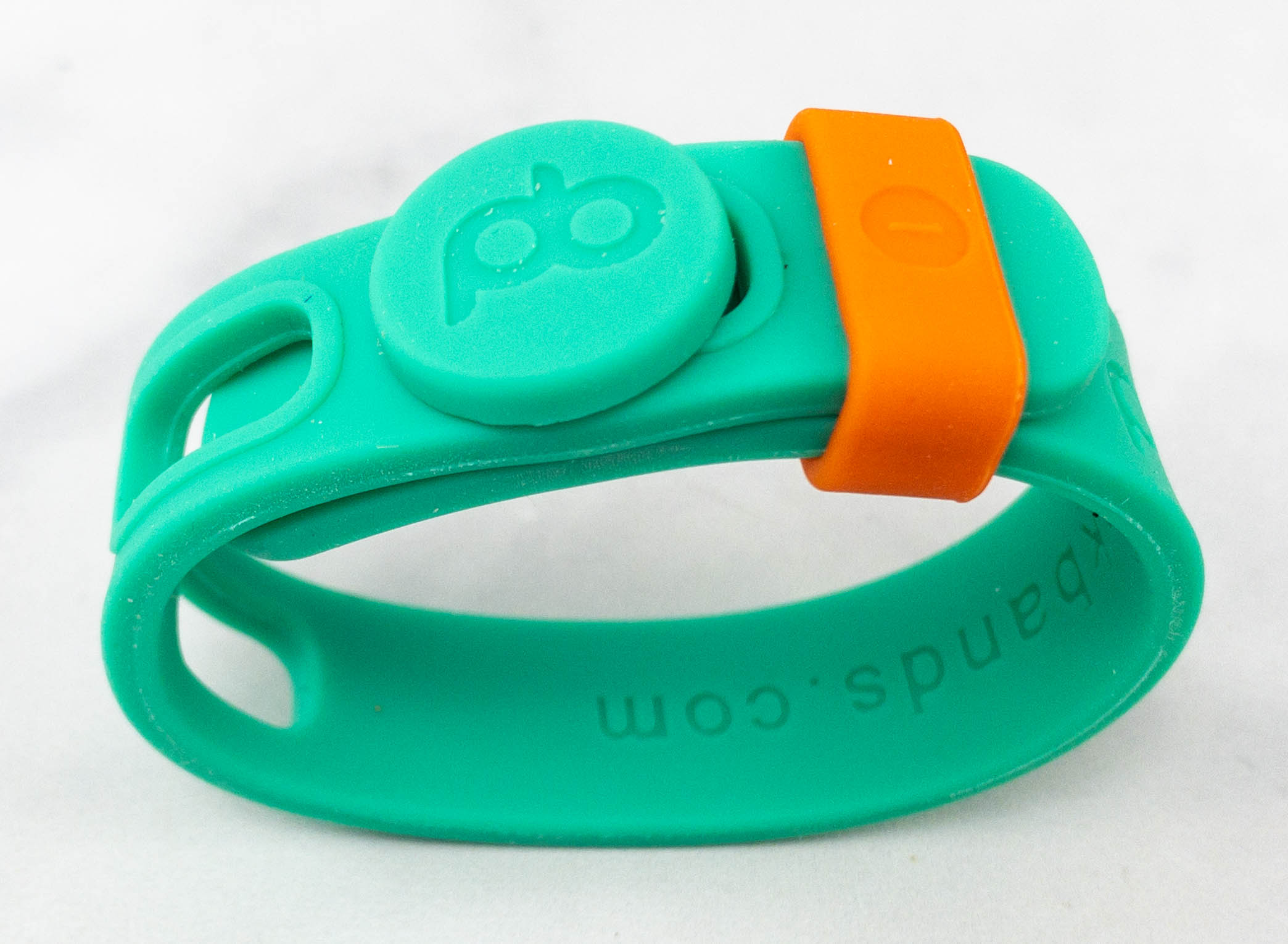 It has an adjustable strap in green and belt to lock it in place.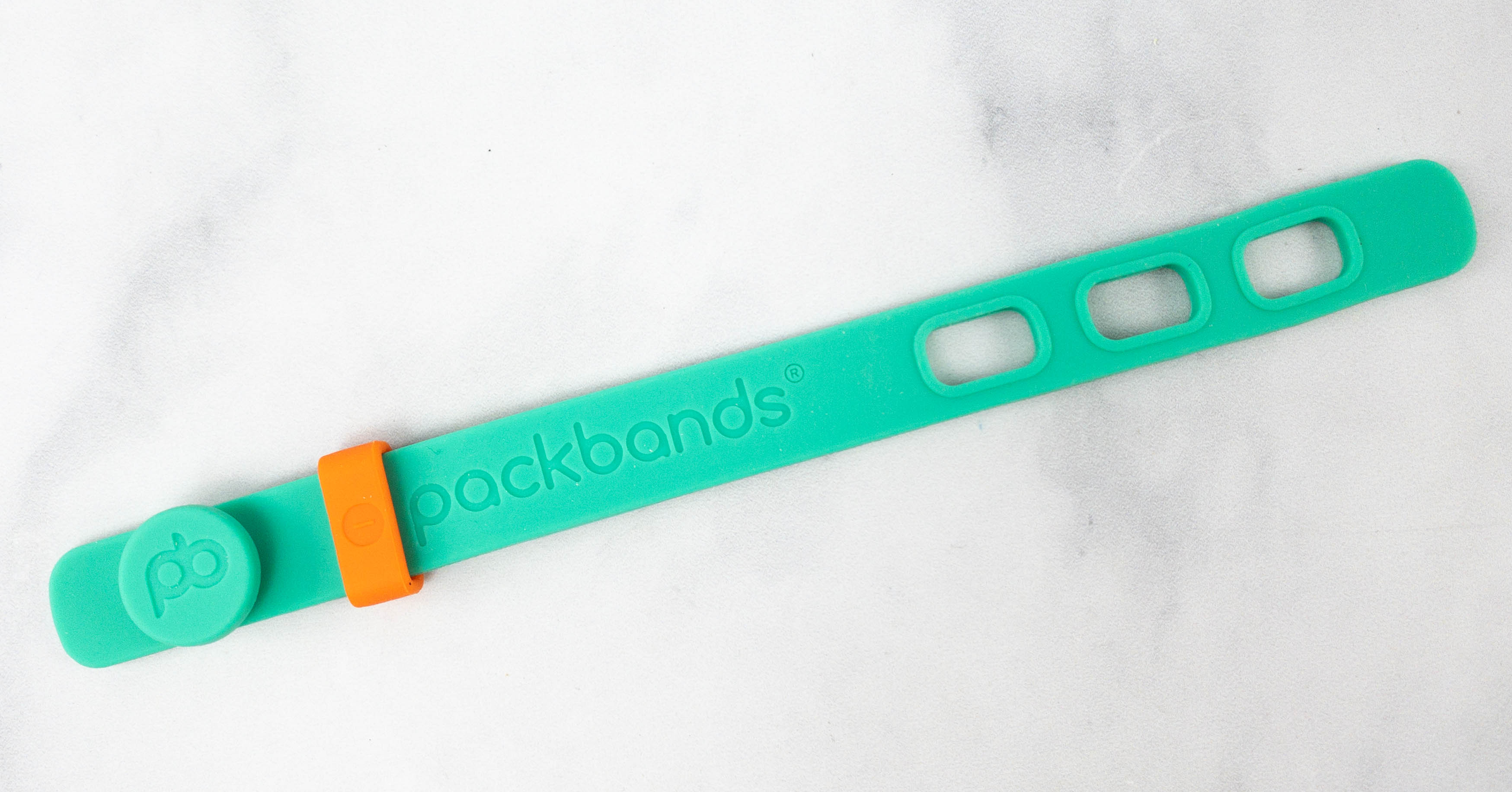 The strap is made with a durable, stretchable, and reusable silicon material. It's surely a nice addition to my travel accessory stash!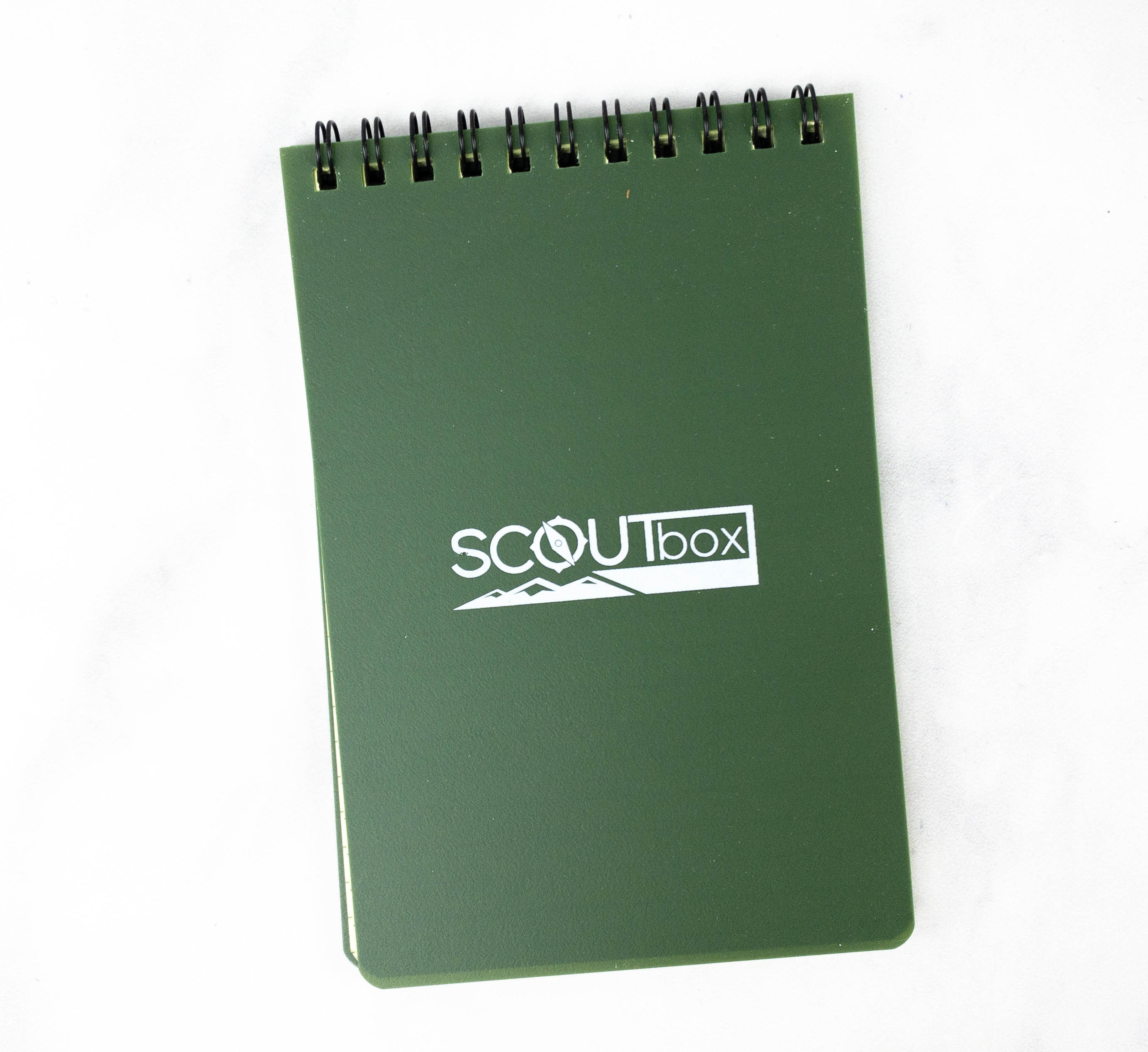 All-Weather Notebook ($8) This notebook is especially made for outdoor use! It comes in a handy size that I can easily put in my pocket and it's also spiral bound.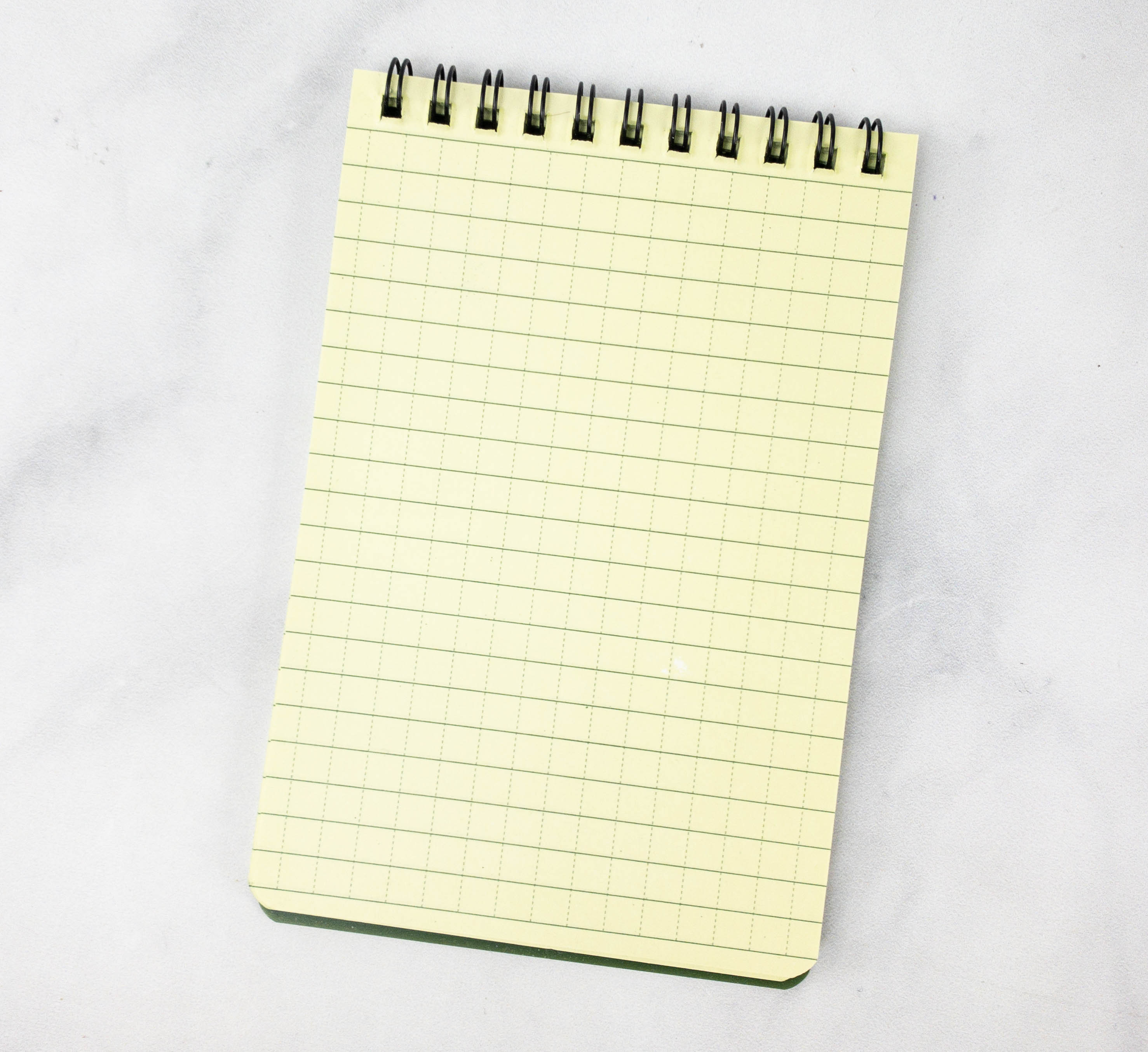 What's great about this notebook is that it won't smudge your handwriting it when it gets wet! Whether you want to list reminders or jot down your thoughts during adventures, this is really useful.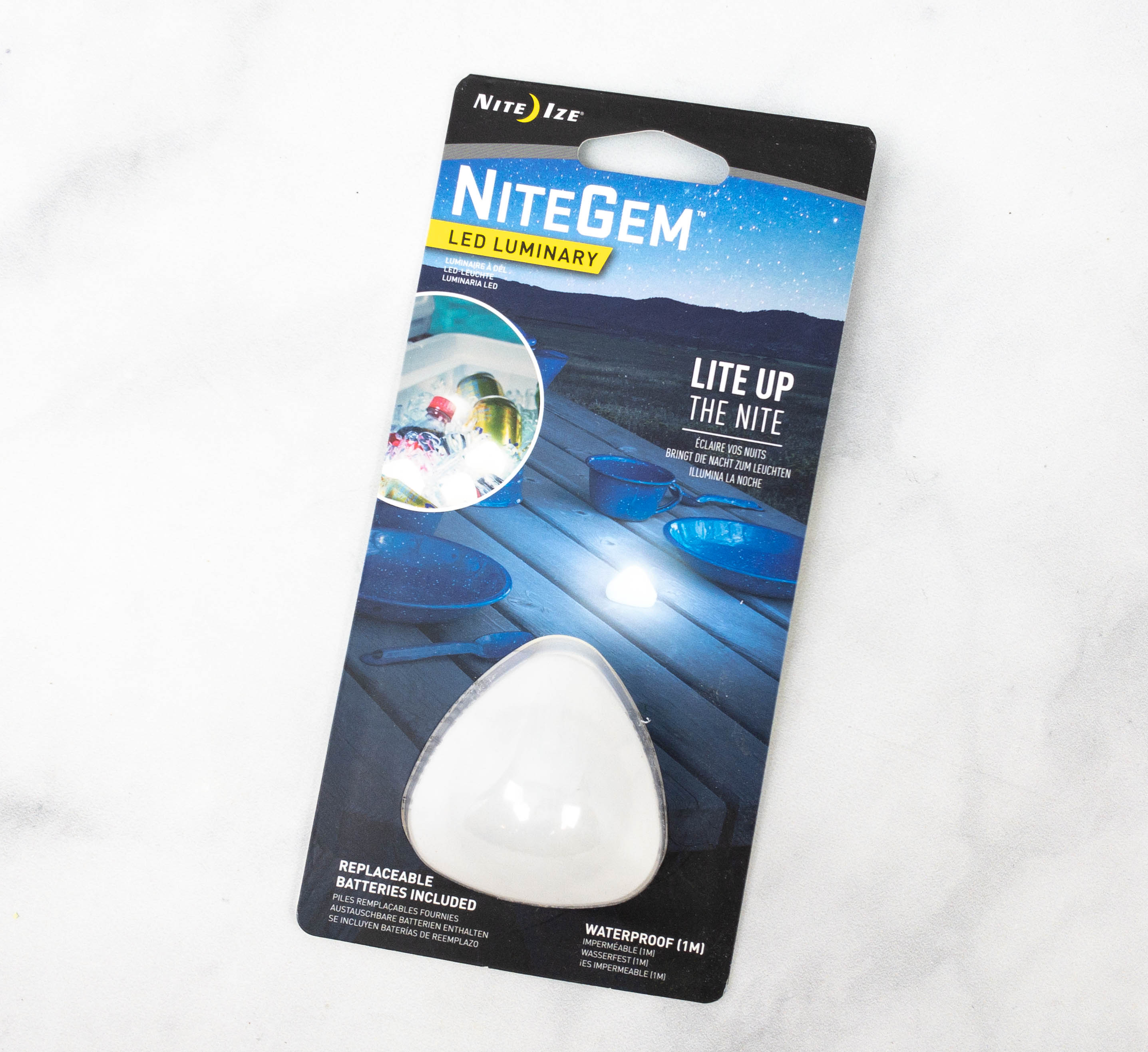 Nitegem LED Luminary ($11) Here's a portable light source that I can use almost everywhere. The LED light provides a gentle illumination, perfect for outdoor activities!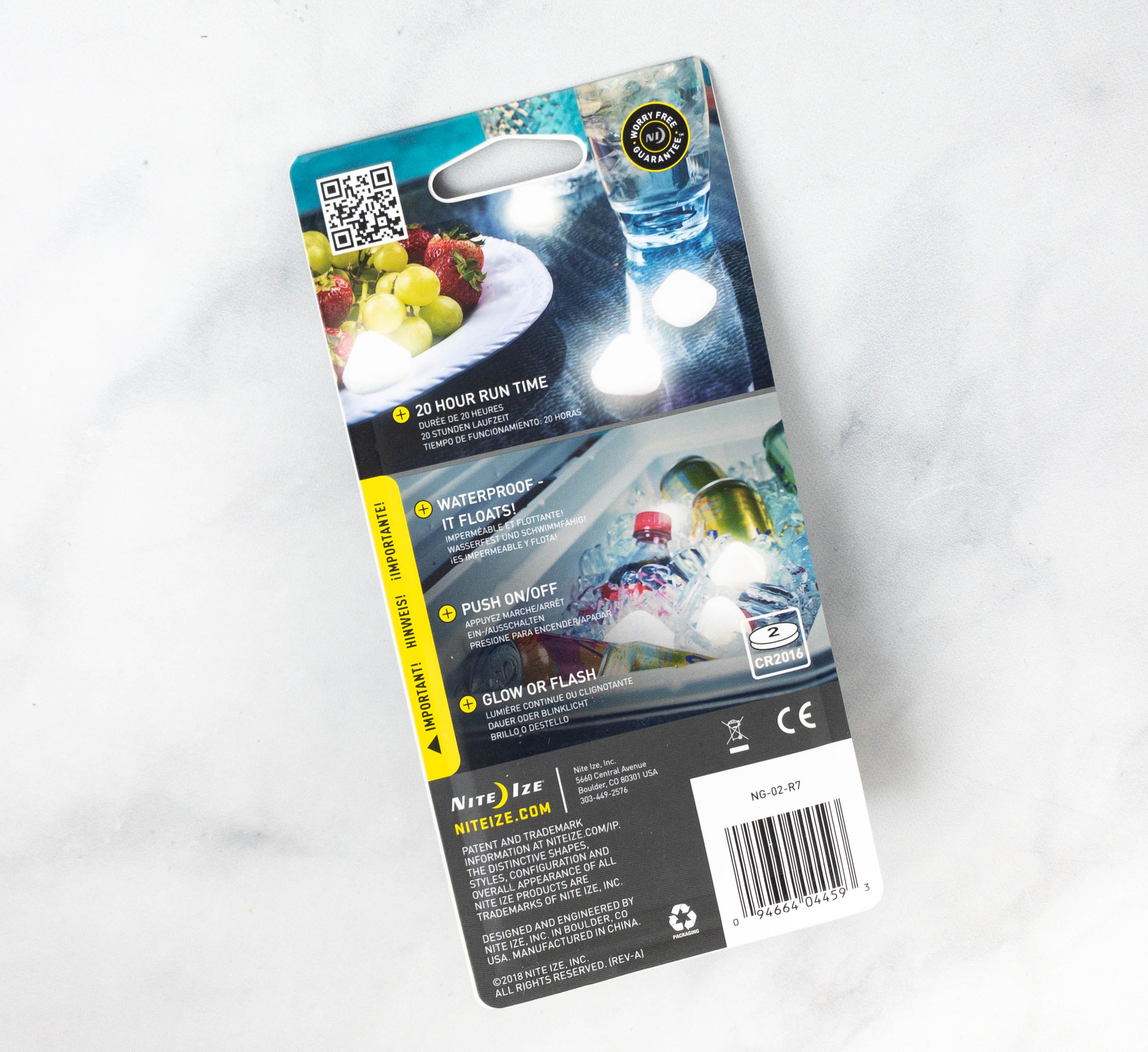 It uses a pair of CR2016 batteries that can last for about 20 hours.
This LED light can float on water and it can still function when submerged up to 1m of water.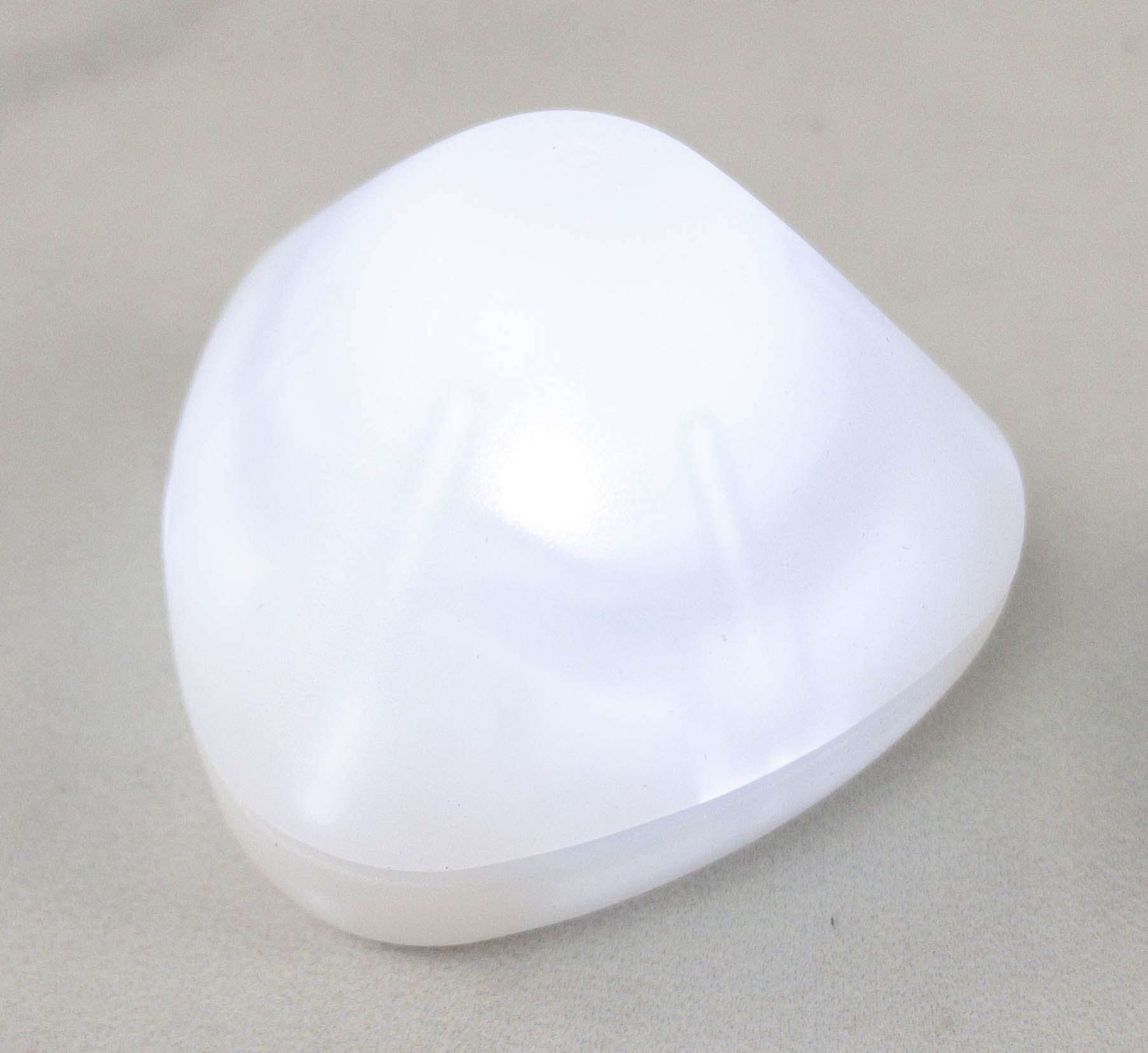 The illumination can be set to glow or flash mode with a simple click of a button.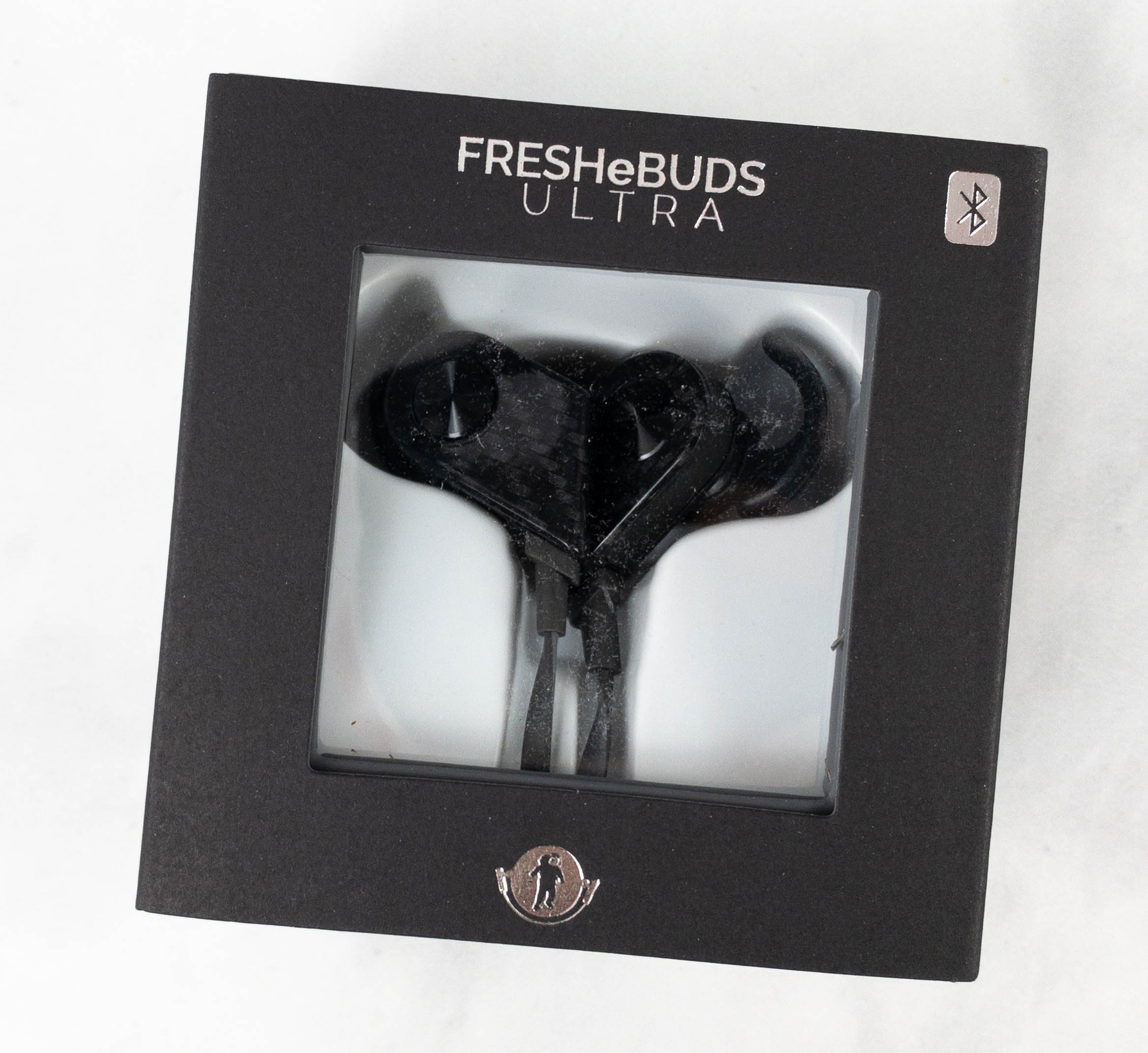 FRESHeBUDS Ultra Headphones ($39.95) To cap off the box, here are Bluetooth headphones so I can still enjoy my favorite music even when I'm outdoors!
It also has a built-in microphone and added magnetic control feature for easier access and operation.
They are water resistant and sweat proof, which means I can use it even while working out!
Since it's powered by Bluetooth, it works even when you're 30 feet away from your device. It also lasts up to 10 hours!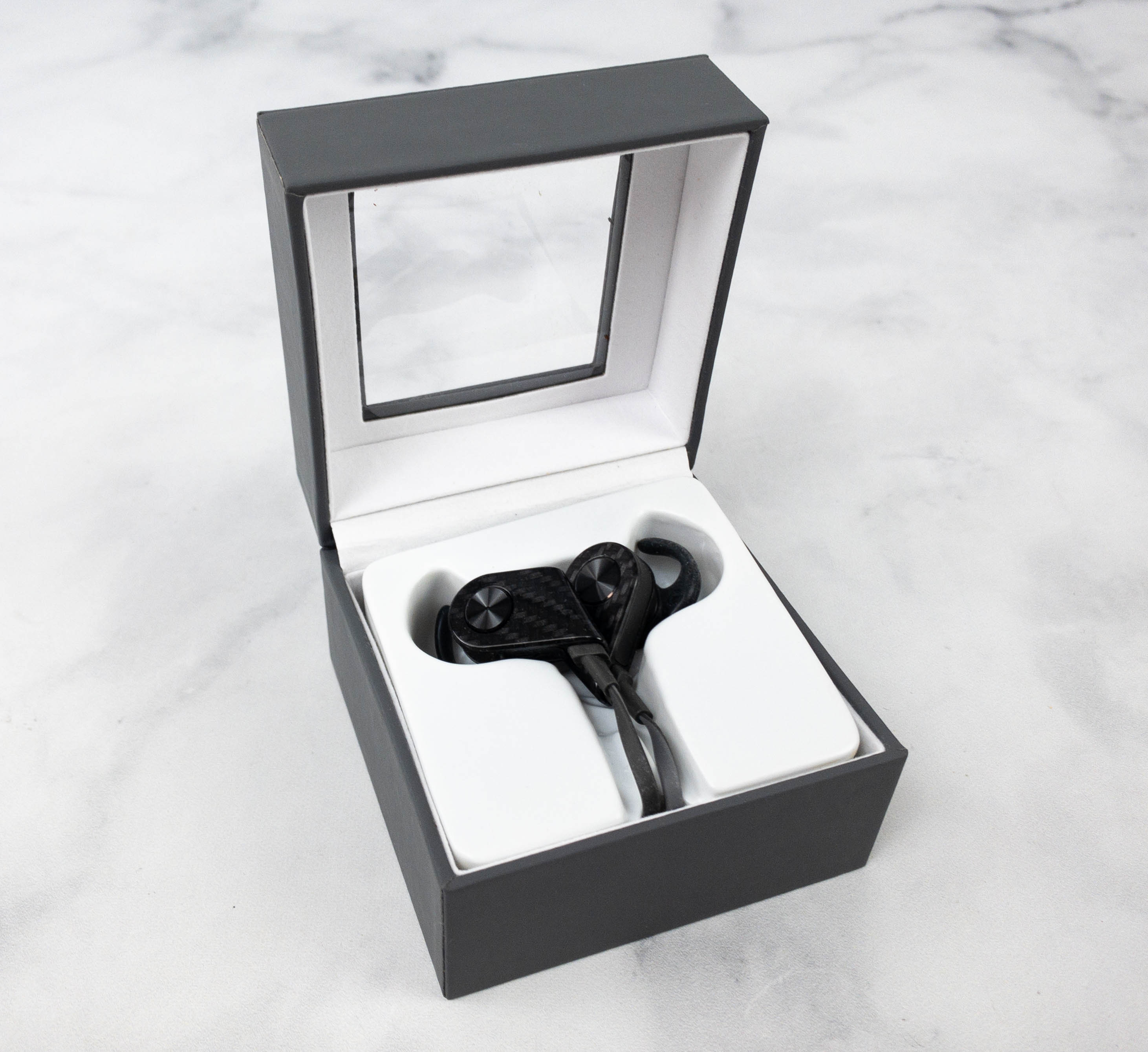 The carbon fiber finish and unique wing design make them look cool!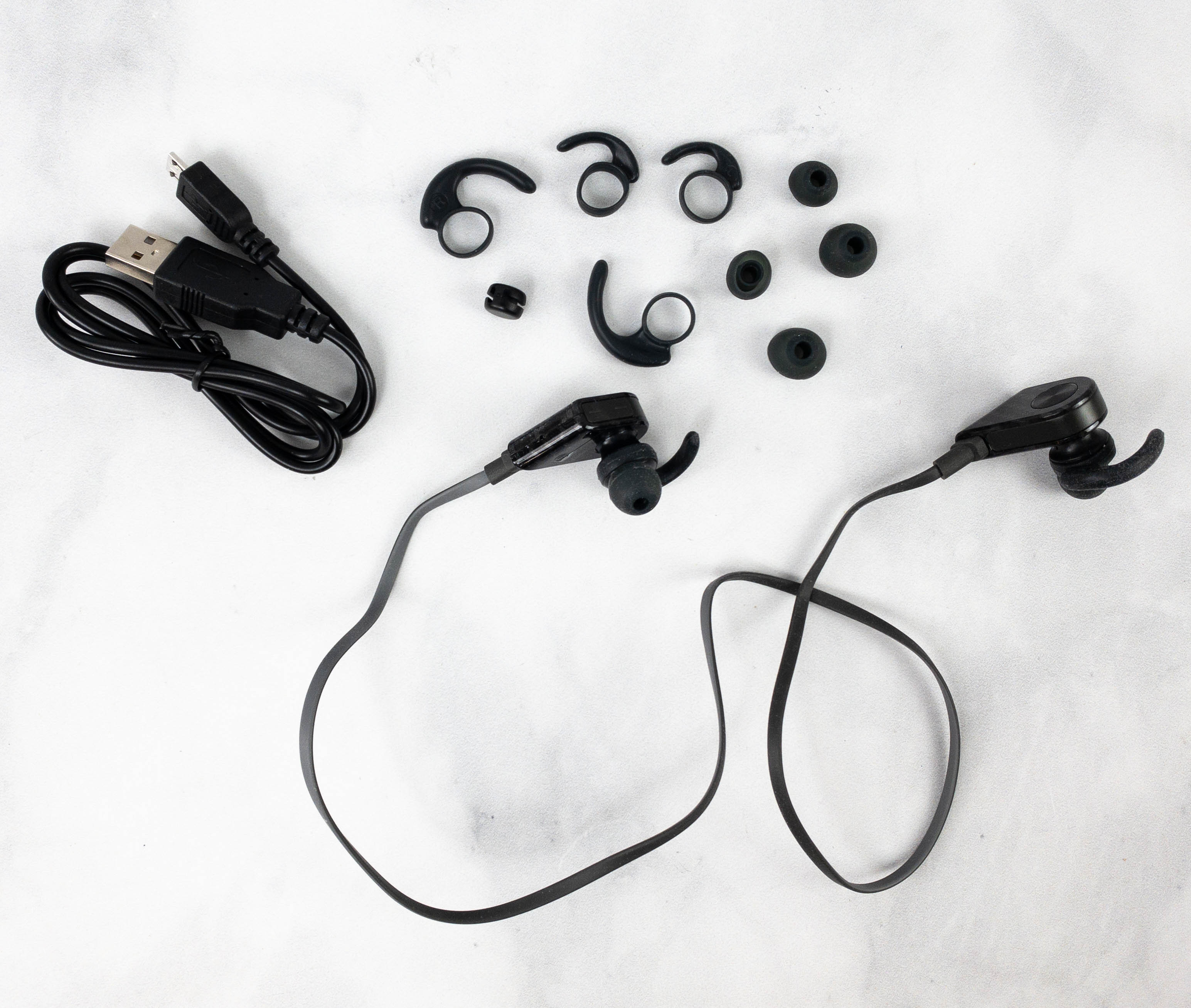 There are even extra earbud cushions and parts included inside its packaging.
My outdoor adventures will surely be more fun while staying me connected on my phone!
The outdoor items and accessories from SCOUTbox this month are innovative an useful! They are outdoor-friendly versions of some daily essentials, like the LED light that floats on water and the notebook that doesn't smudge ink even when it gets wet. I also love the water-resistant and sweat-proof headphones, which I can use to listen to music when I'm out and about. For those who love going on adventures, this subscription would be helpful in finding new outdoor items to add to your stash! Boxes are always well-curated, giving subscribers a good value for money!
What do you think of this month's box?